Catch the autumn season in Taiwan
Taiwan is that one underrated destination everyone overlooks when it comes to the maple leaf season. Aside from the classic red and yellow foliage, gear up your cameras at Taipei's multi-colored chrysanthemum exhibits, get up close with fluffy sheep while marveling the autumn colors at Taichung, and capture yellow gingko trees behind a picturesque waterfall in Hualien! No doubt, these 10 autumn spots across Taiwan easily rivals Japan's or South Korea's stunning fall colors, if not more.
Autumn Forecast in Taiwan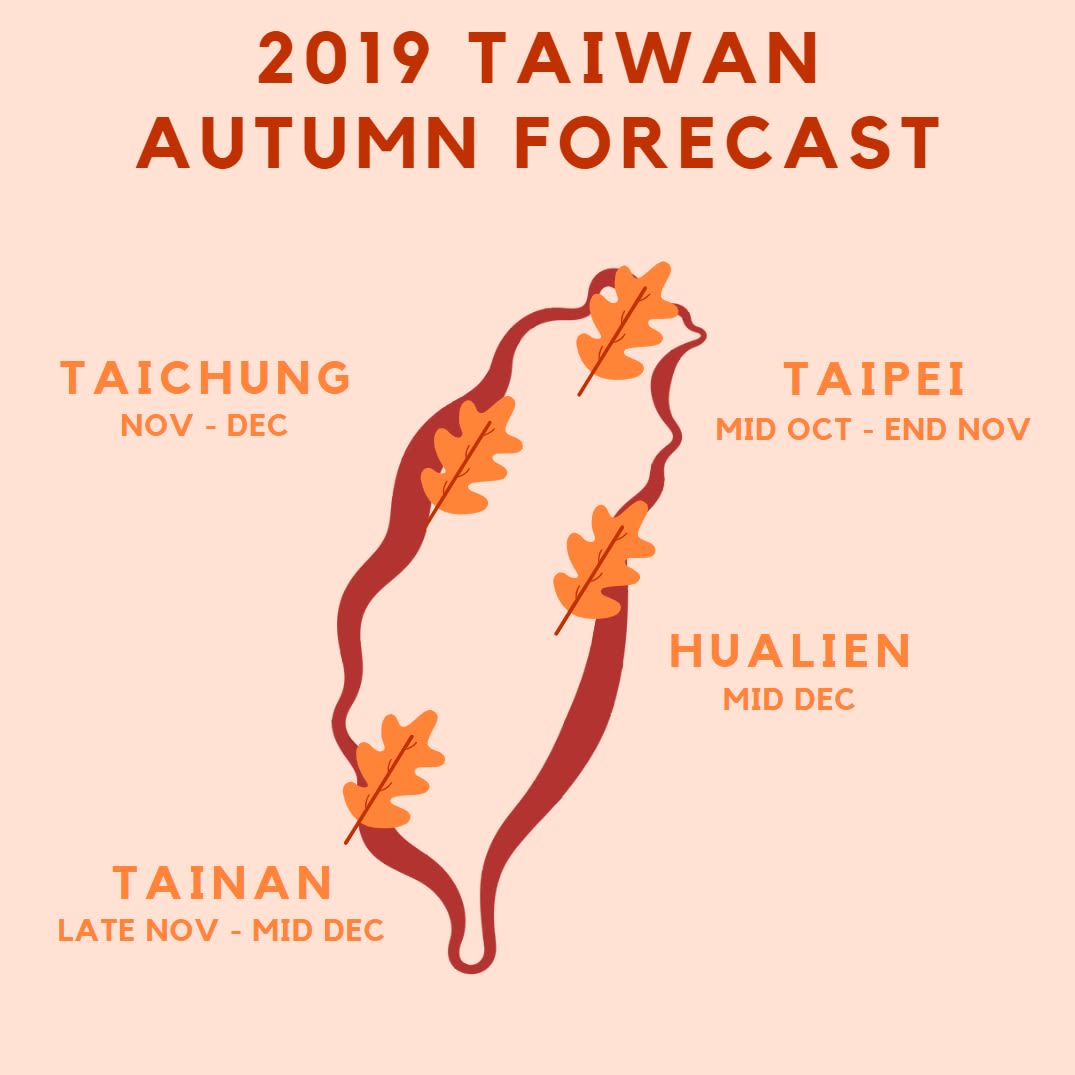 To ensure that you catch the best autumn foliage at its peak, be sure to plan your visit to the cities accordingly.
Getting around Taiwan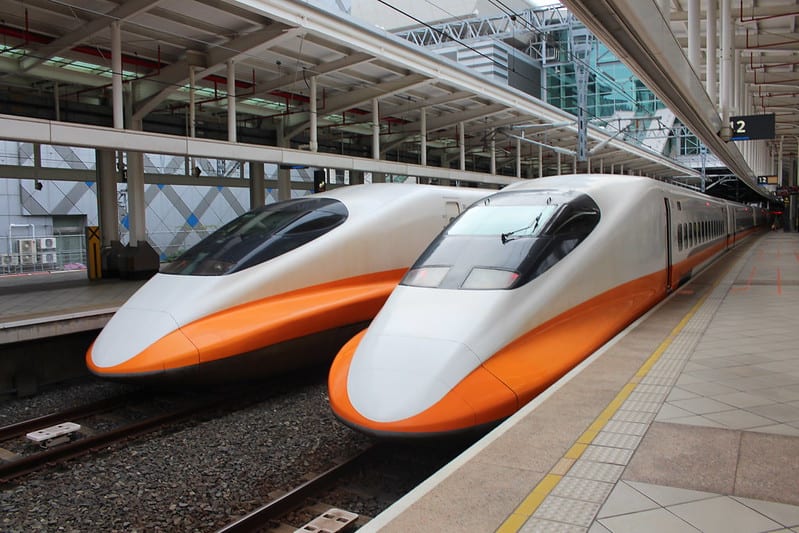 Photo credits: Chi-Hung Lin on Flickr
The Taiwan High Speed Rail (THSR) is no doubt, every traveller's choice when considering convenience and efficiency. From now till 20th January 2020, you can score MAJOR savings when you snag 2 THSR tickets for the price of 1! Now that's a deal you wouldn't want to FOMO if you're Taiwan bound.
Nearest THSR Station: Taipei
1. Yangmingshan National Park (陽明山)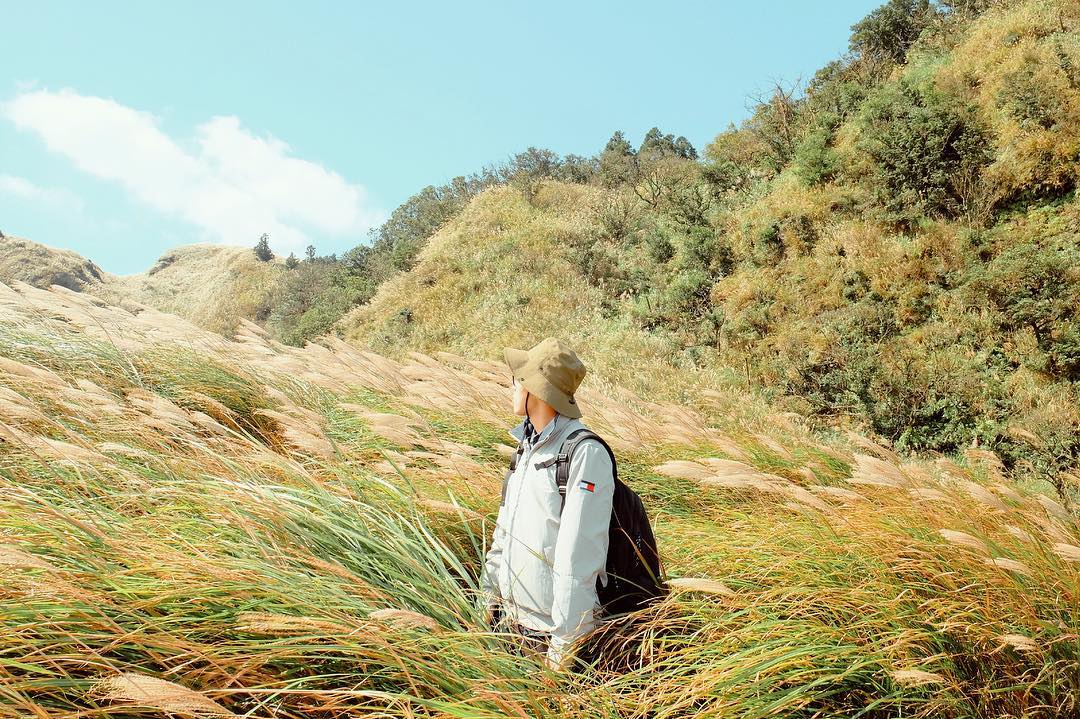 Photo credits: @frankucc on Instagram
By October, Yangmingshan is blanketed in white from below and wrapped in red from above. Fields of silvergrass spring into an elegant maze of dainty flowers, the ultimate dreamy backdrop to revamp your Instagram feed.
To top it off, pair your autumn sightseeing experience with a hot spring tour. Dip into the bubbling warm spring and enjoy the views!
Address: No.1-20, Juhzhi Lake Road, Beitou District, Taipei City, Taiwan
Opening Hours: 9am to 6pm
Getting There: Alight at Jiantan MRT Station before transferring bus route 260, red 5(紅5), to Yangmingshan National Park directly
2. Shilin Residence Chrysanthemum Show (士林官邸菊展)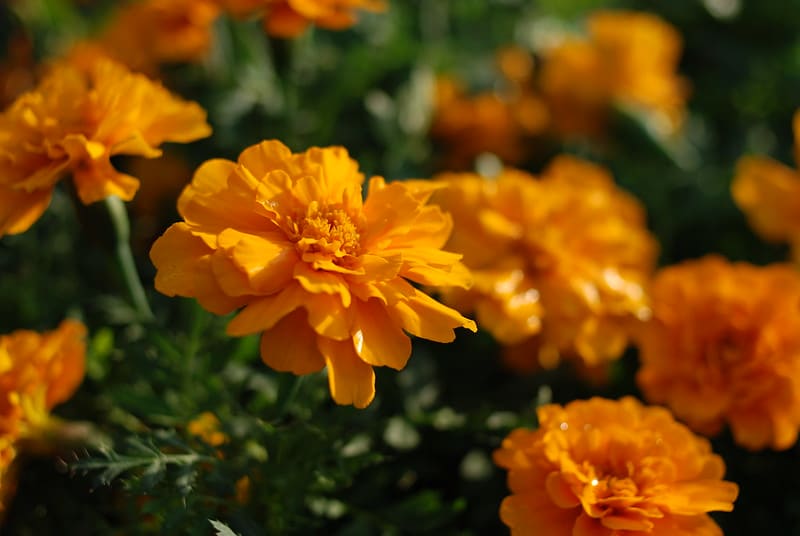 Photo credits: Henry PAI on Flickr
If you're jetting off to Taipei anytime in late autumn, spot the last trace of the maple leaf season just in time at the Shilin Residences Chrysanthemum Show! It's definitely not your usual amber foliage or yellow gingko trees. Lasting for just 16 fleeting days from the 22nd November 2019 to 8th December 2019, who ever said autumn is merely about red maple leaves hasn't seen this.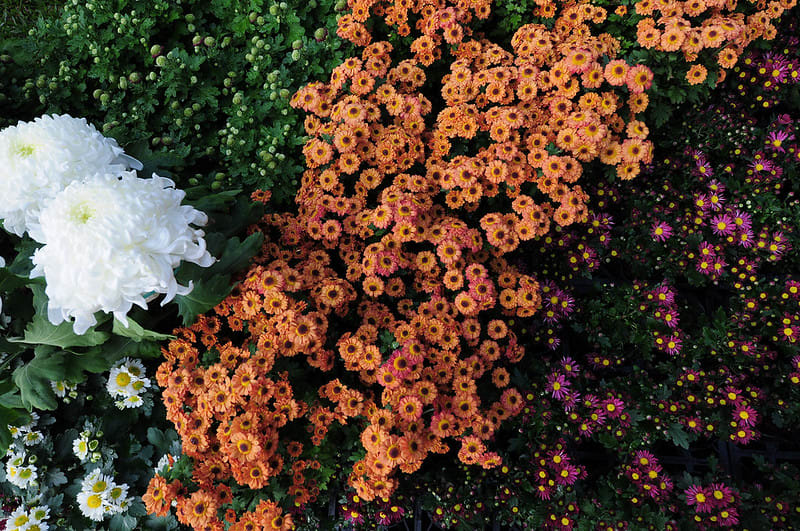 Photo credits: J€RRY on Flickr
The largest chrysanthemum show also features a stunning plethora of orchids, plum blossoms, roses and more. With more than 18,000 chrysanthemum plants and a sheer 100 other exotic species, expect massive discounts and interactive flower art in this much-anticipated exhibition among avid fans!
Address: 111, Taiwan, Taipei City, Shilin District, Fulin Road, 16號80 巷
Opening Hours: 8am to 7pm
Getting There: Alight at Shilin MRT Station. Turn left at Zhongshan North Road for about 500 meters
3. Taipingshan National Forest Recreation Area (太平山)
Photo credits: @l.y.h1981 on Instagram
Taipingshan is no stranger for regular travellers when visiting Taipei. The national forest is a treat itself; flanked with Red-Leaf Japanese Maple along sidewalks and hiking trails, you can catch the delicate maple leaves in hues of purple before it flushes into a deep red late in the year. Make sure to catch the violet blossom before October ends!
Address: 267 Taiping Lane, Nan'ao Yilan County No. 1 of 58
Opening hours: Monday to Friday: 6am to 8pm; Saturday and public holidays: 4am to 8pm
Getting There: Alight at Yilan Station
9. Taipei Aowanda (奧萬大)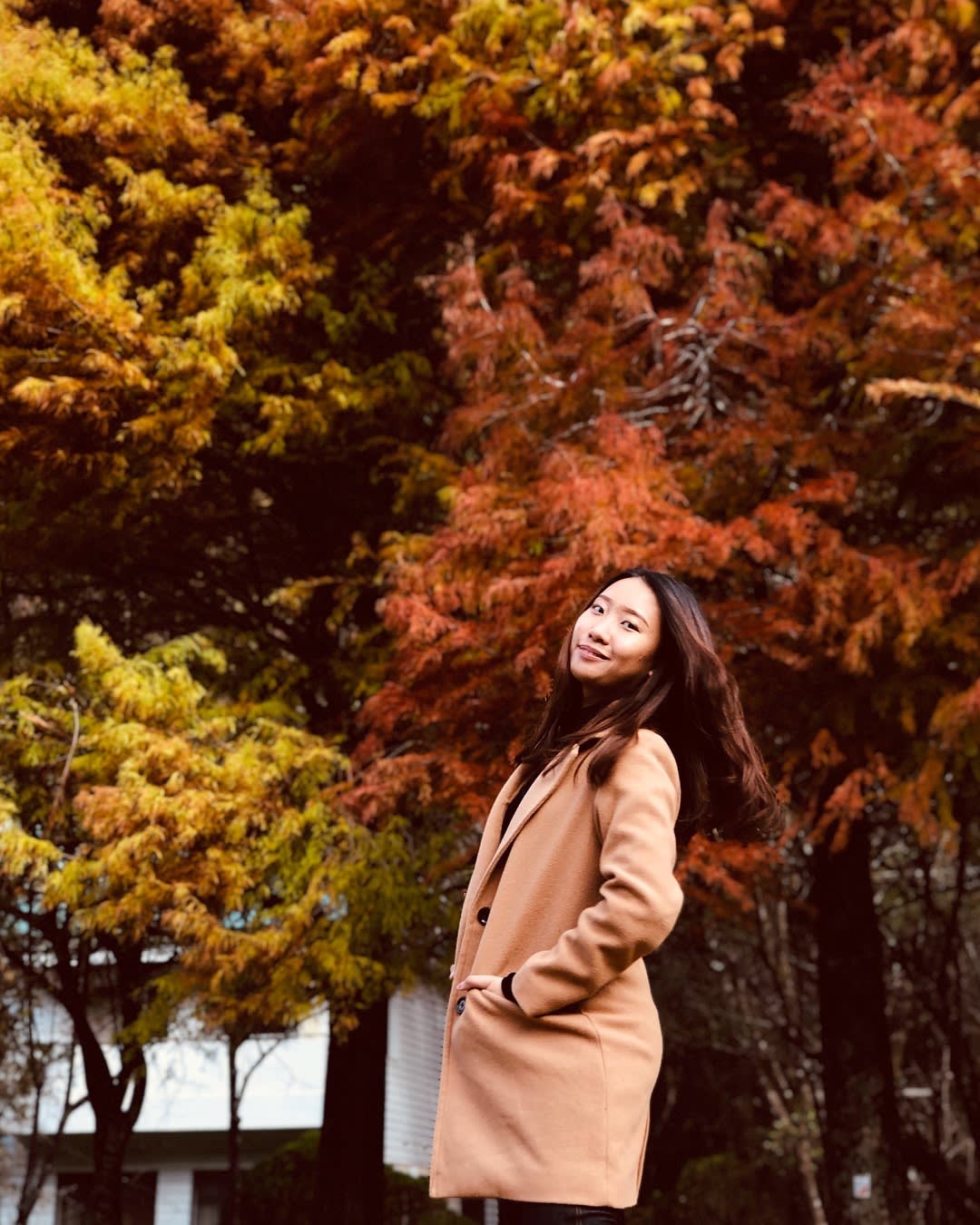 Photo credits: @ivanote on Instagram
Taipei Aowanda is a tourist hotspot to catch the autumn foliage. Locals have long nicknamed it as 'Taiwan's Maple Trees' and it's easy to see why. Surprisingly, you'll only catch the amber forest in the wintry seasons of December. Despite the massive traffic, this enormous recreational forest has plenty of vantage points to nail your #ootds!
Address: No. 13, Lane 10, Pingjing Street, Shilin District, Taipei City, Taiwan 111
Opening Hours: 9am to 6pm
Getting There: Alight at Shilin MRT Station and take Bus 303 in front of the Shilin District Farmers Association Building
Nearest THSR Station: Taichung
4. Cingjing Farm (清境農場)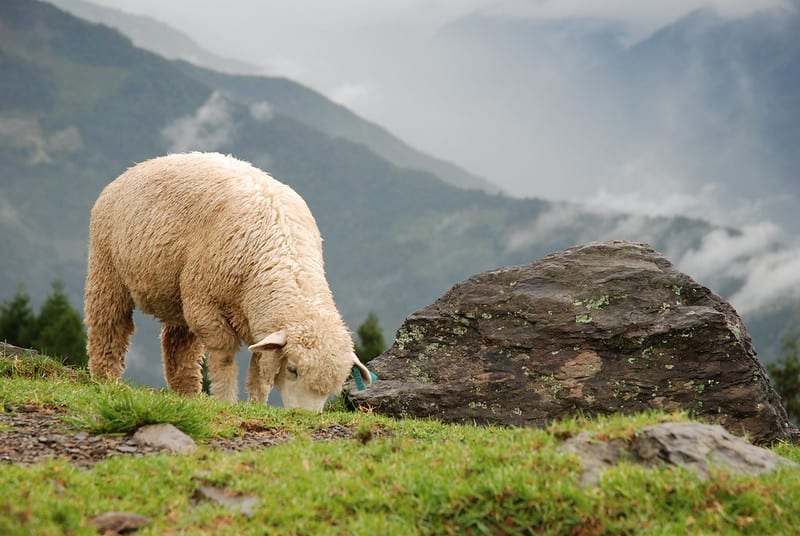 Photo credits: Ethan Chan H C on Flickr
There's nothing quite like a shower of amber trees trailed by grazing sheep so fluffy it melts your heart away! At Cingjing Farm, get up close to nature while feasting your eyes on Taipei's brilliant fall galore. You can try your hand at feeding these sheepish farm animals or binge-selfie with nature itself!
For the ultimate experience, couple your trip to the meadow with breathtaking panoramic views at Hehuanshan. Experience the life of Taiwan's aboriginals and 18°C handmade chocolate to keep your vacation chilled too.
Address: No. 170, Renhe Road, Ren'ai Township, Nantou County, Taiwan 546
Opening Hours: 8am to 5pm
Getting There: Take the MRT and alight at Taichung MRT Station before taking the Nantou Bus.
5. Alishan Forest Recreation Area (阿里山鄉)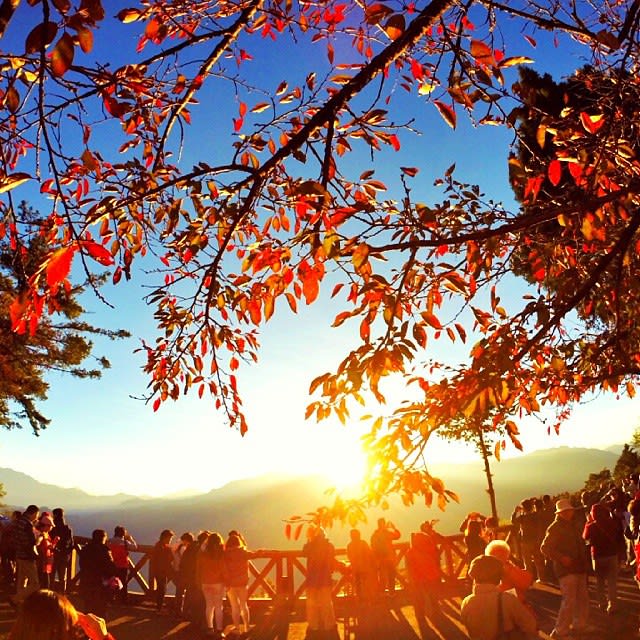 Photo credits: Ameilia Sinarta on Instagram
By now you would have realised that autumn in Taiwan is never just about sightseeing; each autumn spot offer an alternate wanderlust experience you least expect. At Alishan, autumn is best captured in the wee hours of the morning at 5.30am. As the sun peeks from between the mountains and bathes Alishan in a golden glow, the crimson maple leaves at Alishan have never looked so vibrant before.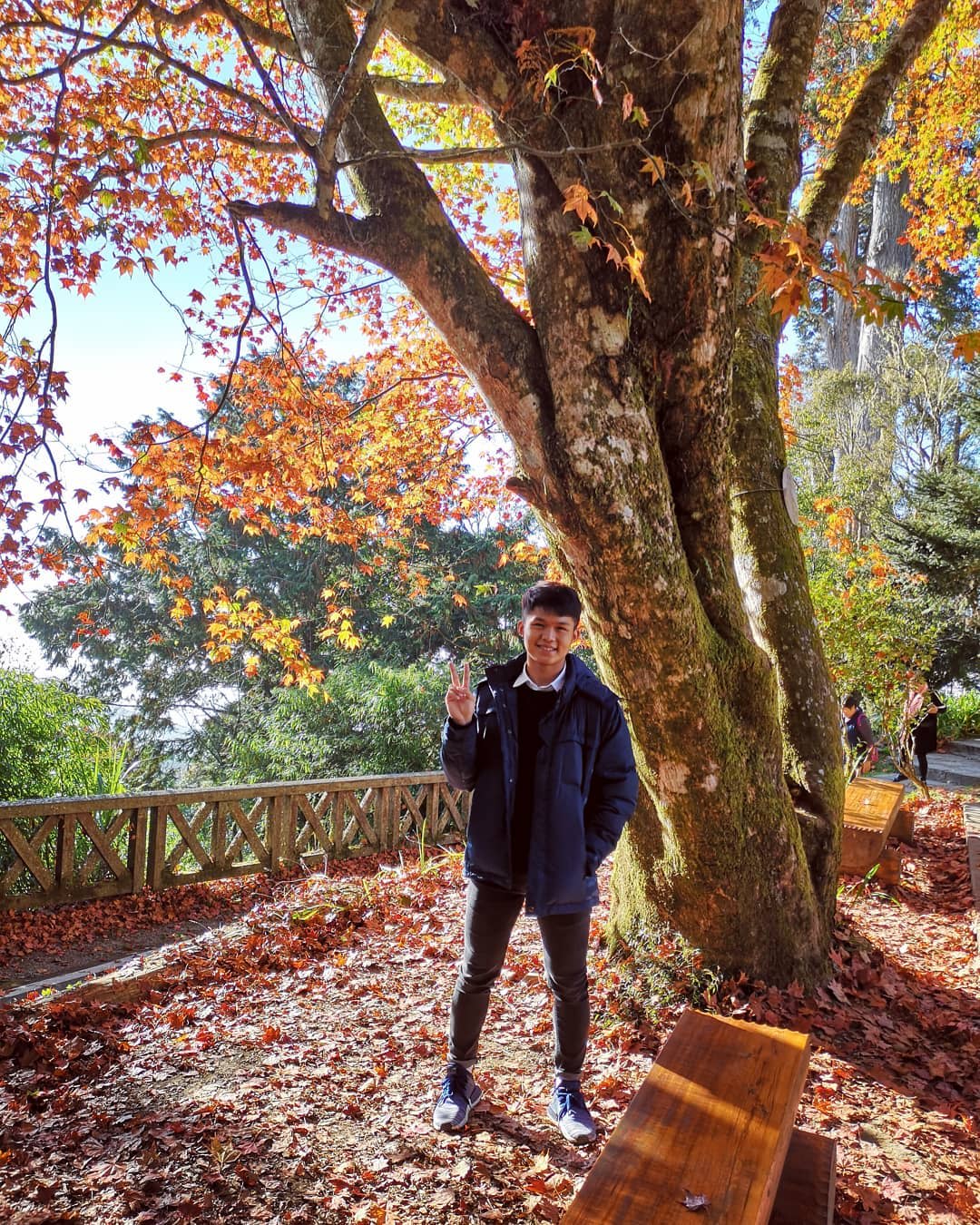 Photo credits: @lee2hang on Instagram
The aftermath of the golden glow is equally #instaworthy. If you've missed the morning memo, you can still get your shot along the many walkways brimmed with yellow and red maple leaves! Pre-book a Discover Alishan Mountain Tour and rid your transportation woes!
Address: No.51, Checheng, Chukou Village, Fanlu Township, Chiayi County
Opening Hours: 24 hours
Getting There: Take the MRT and alight at Chiayi Station before taking a direct bus (7322) to Alishan
6. Wuling Farm (武陵農場)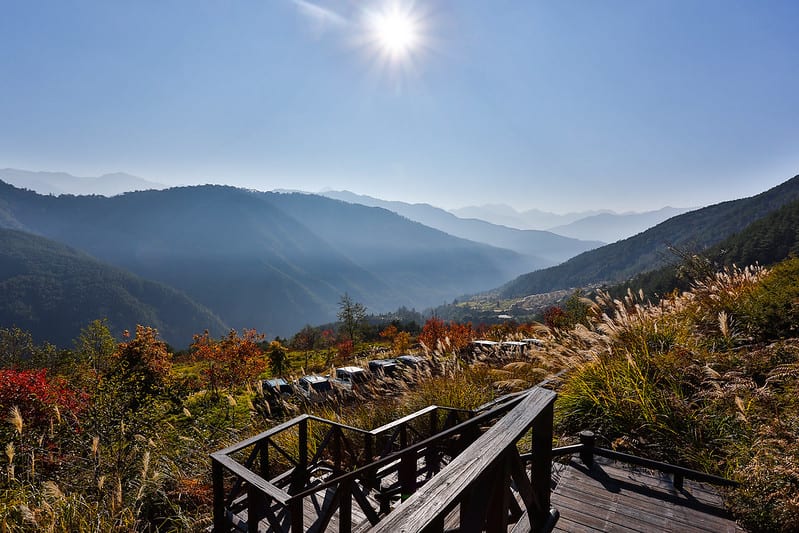 Photo credits: Walking Life on Flickr
A tranquil hideaway at the outskirts of Taipei, Wuling Farm is a refreshing whiff of fresh air away from the bustling city landscapes. Taichung City is located in the valleys of Heping Township and is also famed for its natural produce like apples, plums and peaches to snack on. Our pro tip is to head to the peak for the ultimate treat of autumn shades sprawled right before you.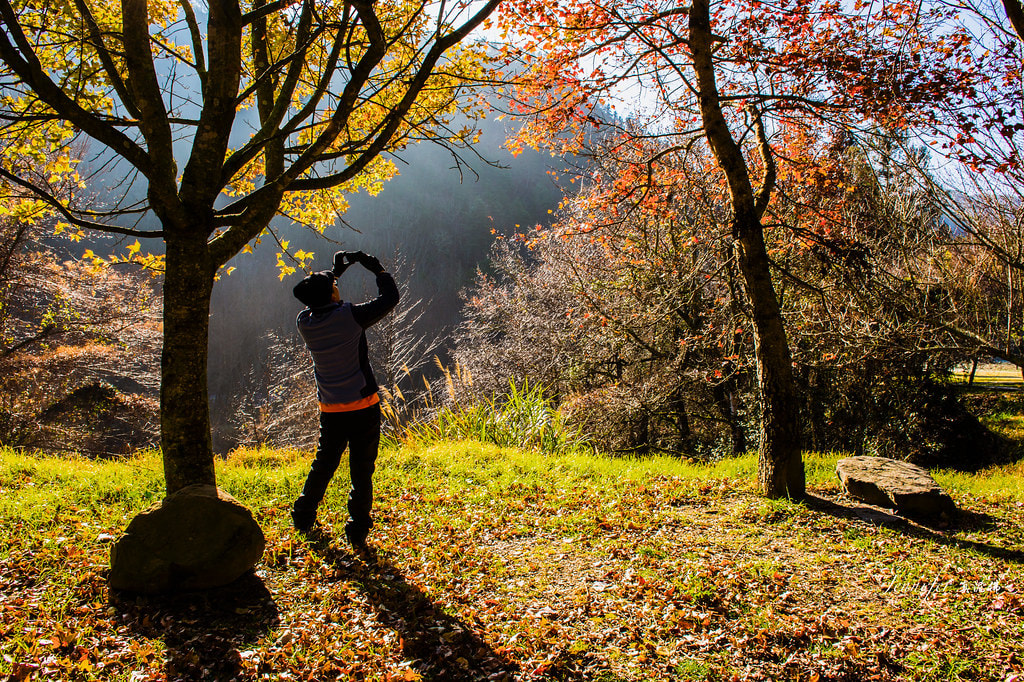 Photo credits: Jennifer on Flickr
With a hassle-free shuttle bus rides to and fro, a trip to Wuling Farm has never been this easy! Make sure to snag a spot at the Wuling Farm Day Tour before the slots are filled!
Address: 3-1 Wuling Road, Pingdeng Village, Heping District, Taichung City
Opening Hours: 24 hours
Getting There: Take the MRT and alight at Yilan MRT Station before taking the Kuo Kuang Bus
7. Dasyueshan (大雪山)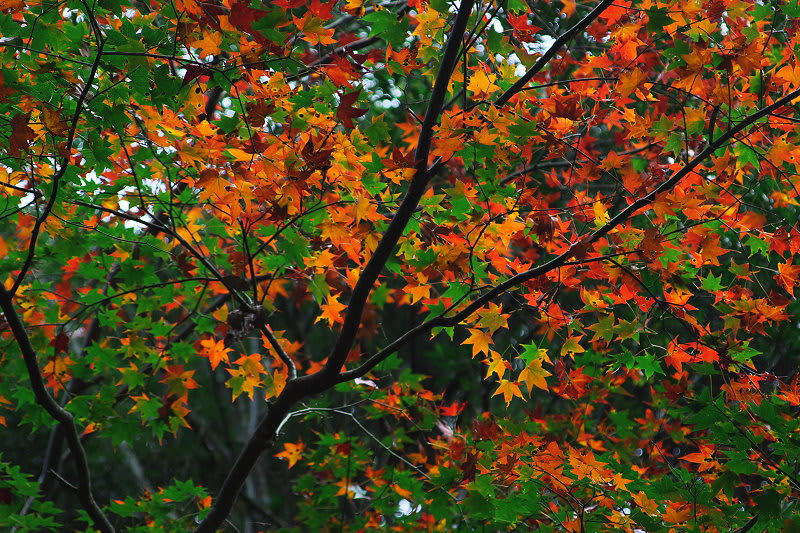 Photo credits: Mark Kao on Flickr
Dasyueshan (Snowcapped Mountain) isn't as commercialised as the other prime spots like Alishan or Hsitou. Rather, it is a mecca for bird watchers eager to catch the blue pheasant. What most travellers are unaware of is the majestic transformation it undergoes when fall comes. The absence of the usual tourists crowd is a comforting escapade to chase floating maple leaves and camp out with bae on a cosy vacation.
Who knows! If lady luck is on your side, you may chance upon a rare blue peasant.
Address: Km 43 Forest Road 200, Heping Township, Taichung
Opening Hours: 6.30am to 5pm
Getting There: Take bus 252 from Dongshi Station
Nearest THSR Station: Hualien
8. Yun Shan Shuei Ecological Farm (花莲云山水梦幻湖)
Photo credits: @yin.1117 on Instagram
Enveloped in pristine pine trees and the soothing rush of the water stream, Yun Shan Shuei Ecological Farm lies within a popular trail of stone brick decked with a flattering orange garden. Make sure to undergo the rite of passage for that famous portrait shot.
Hualien's public transportation system is worlds apart from the efficiency we are familiar with. We suggest taking the Private Car Charter within Hualien for a fuss-free traveling experience.
Address: No. 20, Section 2, Fengping Road, Shoufeng Township, Hualien County, Taiwan 974
Opening Hours: 24 hours
Getting There: Pre-book a Private Car Charter
Nearest THSR Station: Tainan
10. Hongye Park (紅葉公園)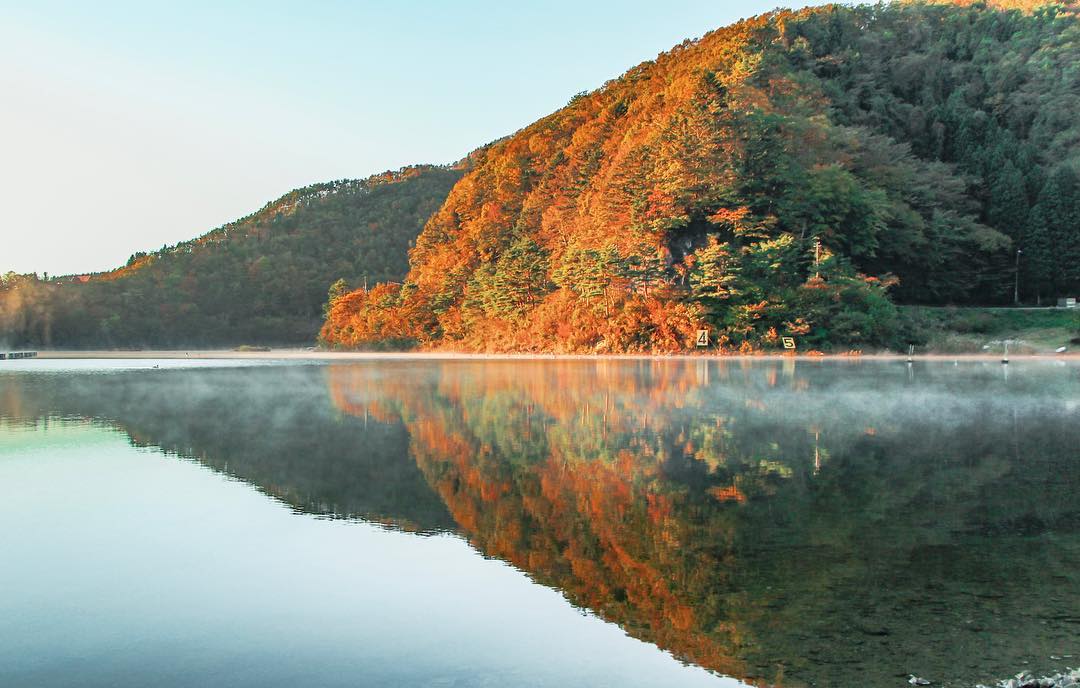 Photo credits: @masugooooo on Instagram
Helmed as the Butterfly Haven, Taiwanese have conscientiously built an empire for these elegant earthlings to roam safely. Chances of butterfly sightings may be rare during the later part of the year but the spectacular autumn shades will definitely make up for it. But if you're fortunate enough, who knows you may chance upon one as you pose by the waterfront?
Since the closest MRT Station is a 30 minute's drive away, get to Hongye Park in jiffy when you hire a rental car or pre-book a Private Car Charter.
Address: 732, Taiwan, Tainan City, Baihe District, 關嶺里
Opening Hours: 24 hours
Getting There: Rent a car or a Private Car Charter.
Say YES and save up to $100 during the Year End Sale!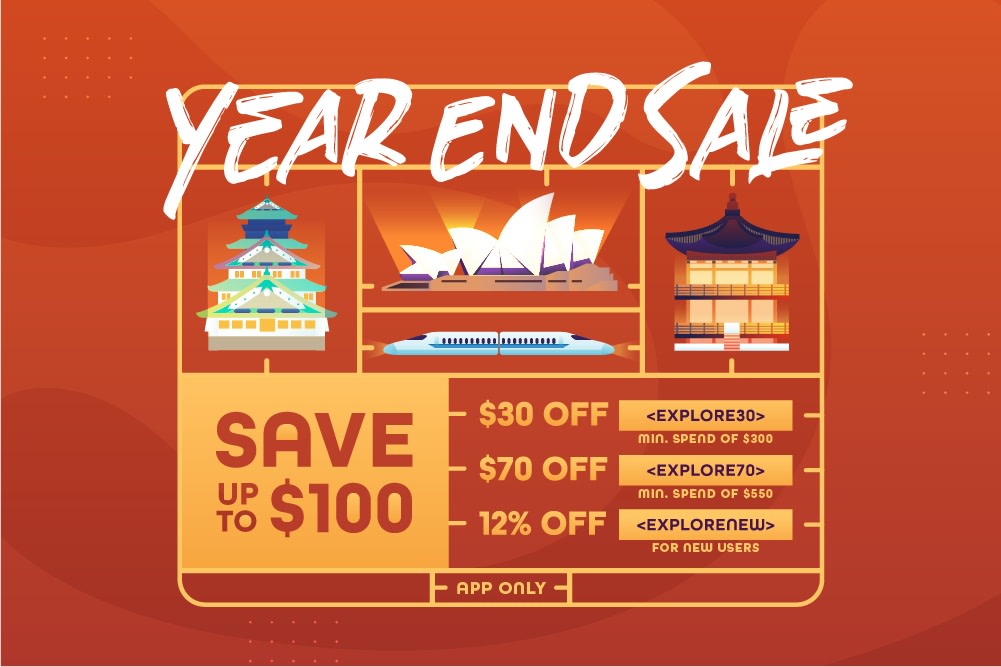 From now till 31st December 2019, load up your cart and save up to $100 this Year End Sale! With over 3 promo codes to enjoy, a trip to Taiwan doesn't have to rack up the bill. Jio your travel buddies and share with them this amazing year end discount now!