Sapa – Vietnam's Hidden Gem
Northern Vietnam hides a small trekking town rich with ethnic diversity, lush green paddies, and towering mountains. Known as the Gateway To Heaven, Sapa is one travel stop-over every traveler should visit for a refreshing escapade into the clouds, quite literally. That's not all! From silver streamed waterfalls, intimate homestays with Sapa's tribal locals to mouthwatering salmon hot pots, read on to find out what other unique experiences Sapa has to offer! 
Sapa Essentials 
1. Staying connected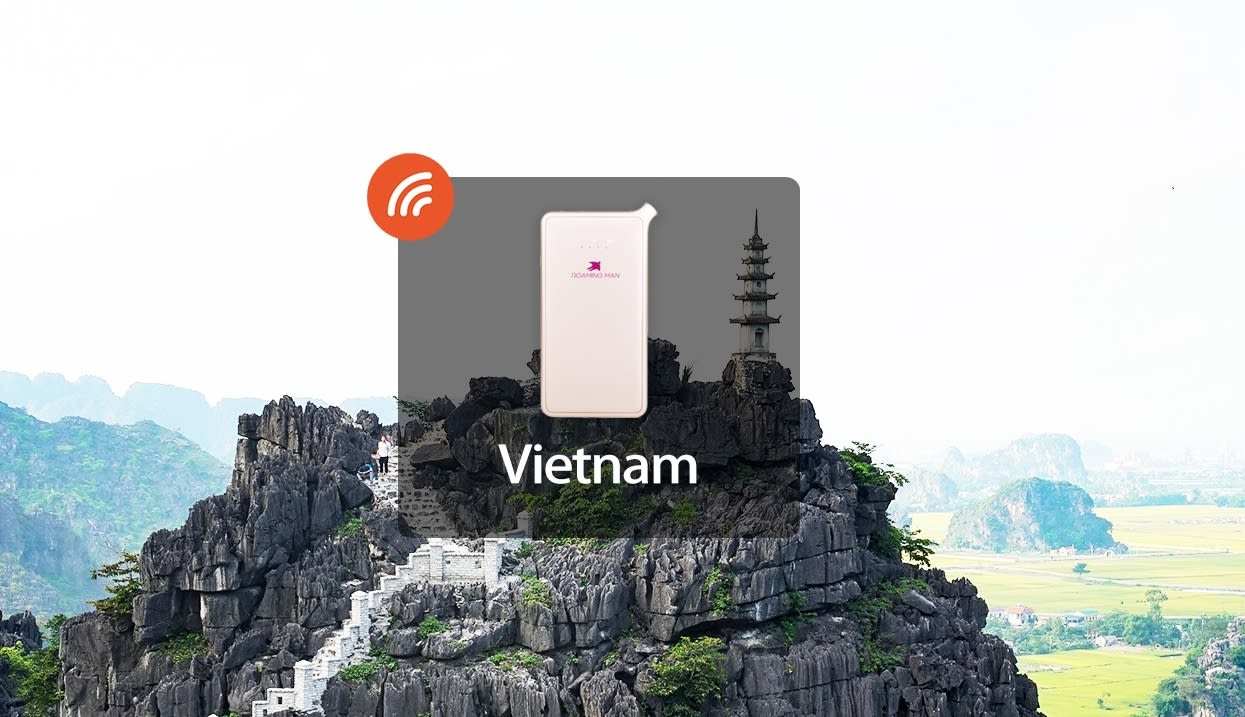 Gone were the days when you have to make your way down to a physical store and get your SIM Card or portable Wifi. You can now opt for delivery for a 4G WiFi straight to your doorstep. Fast and hassle-free!
If you're here to trek Sapa's famous mountains, you'll be glad to know beforehand that the absence of electricity meant that power banks are absolutely crucial in keeping your gadgets alive. If you haven't got one, you can rent a 4G WiFi with a Powerbank included!
2. Places to stay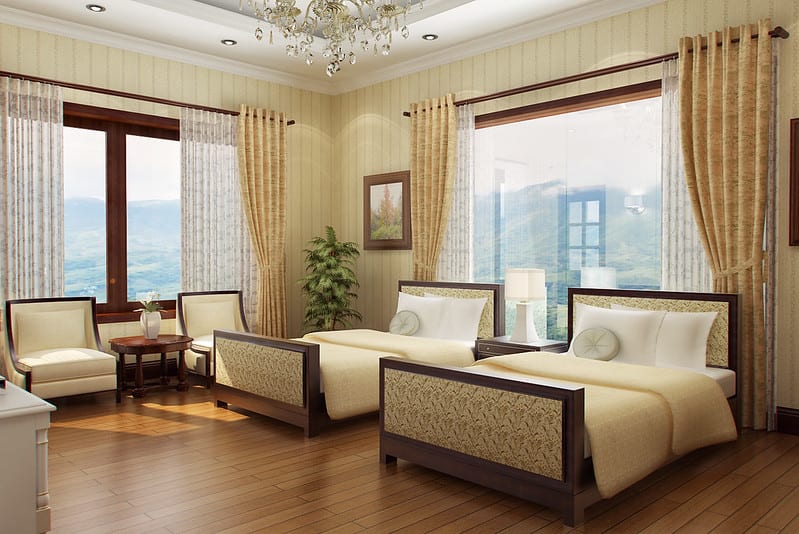 Photo credits: jinkazamah on Flickr
The best thing about accommodation in Sapa is that it often comes with a view. Not a view of congested roads, but a serene retreat overlooking Sapa's quaint houses and mountains shrouded in the morning mist. 
You can bet that views like this don't come easily to latecomers. Make sure to book early before it's taken up! Here are several accommodations with stunning views you can enjoy from the comforts of your room. 
Little Sapa Homestay
Address: 42 Cau May Alley, Sapa Town
Cost: $17 to $21 per night (As of September 2019)
Christina's Maison de Sapa
Address: 18 Thac Bac road, Sapa town, Lao Cai
Cost: $54 to $69 per night (As of September 2019)
Sapa Heavenly
Address: 07 Sapa, Ta Phin Village, Sapa
Cost: $14 to $26 per night (As of September 2019)
Getting to Sapa
1. Shared Bus Transfer (Between Sapa and Hanoi)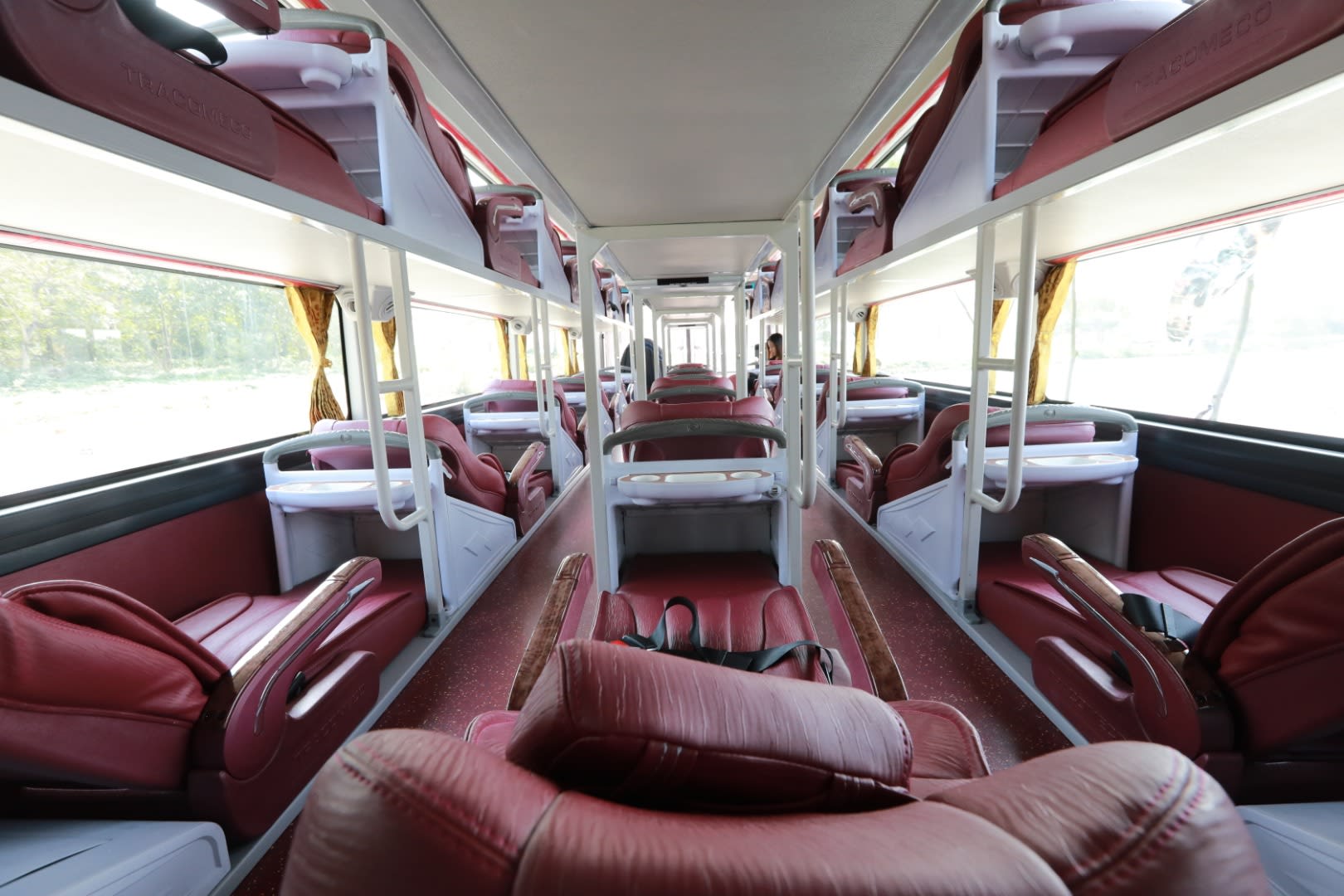 The best way to arrive at Sapa from Hanoi is to catch a Shared Bus Transfer aka a Sleeper Bus! Have a nap with ample leg space during the mountainous drive or take advantage of the free high-speed WiFi to update your travel pictures on Instagram!
2. Shared Limousine Transfer (Sapa to Hanoi only)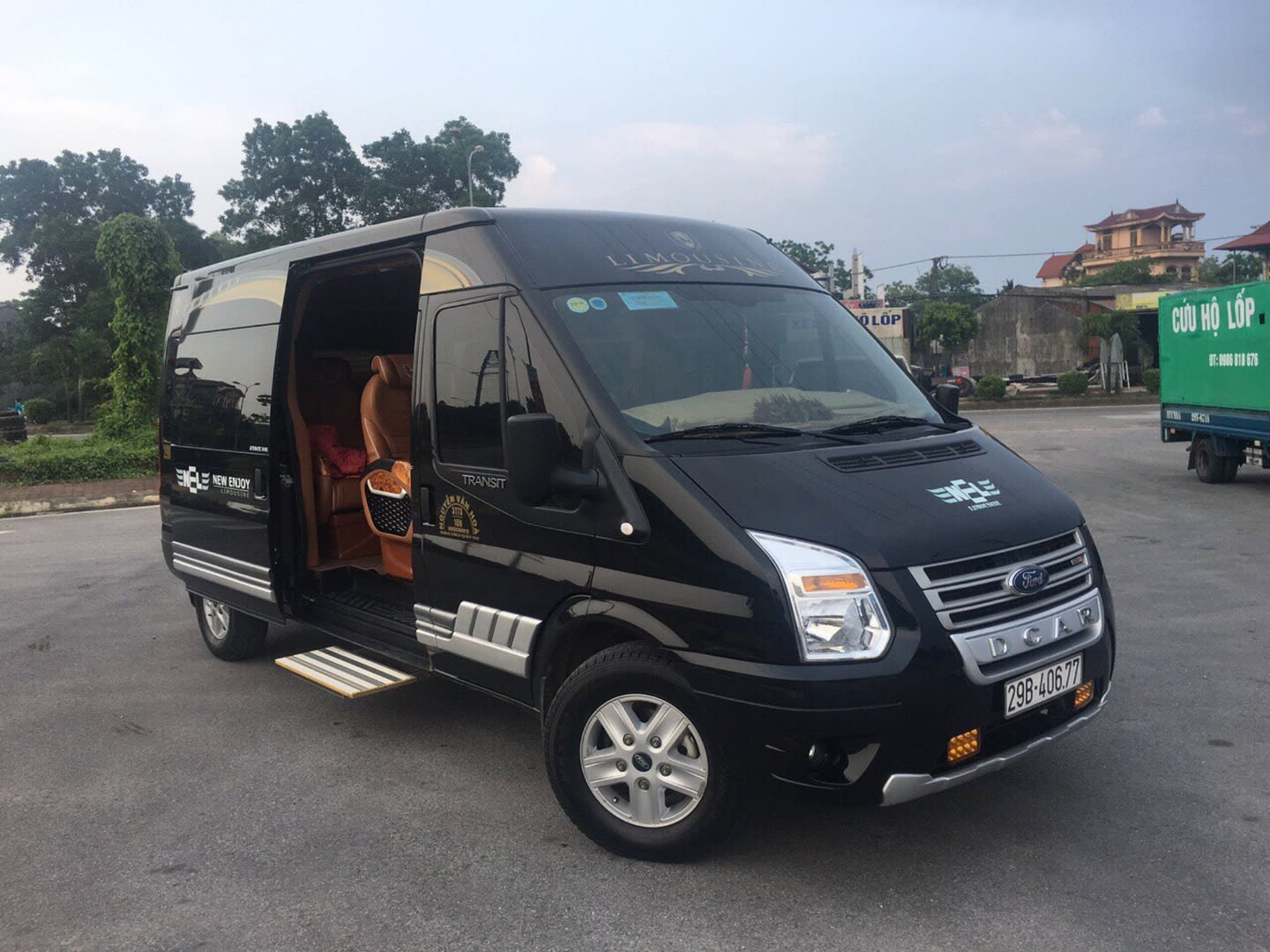 Upgrade your ride and opt for the Shared Limousine Transfer. After a few days in Sapa, you'll thank yourself for hitching a direct ride straight to the doorsteps of your hotel stay at Hanoi. Not only is the bumpy journey much shorter (great for travelers who suffer from motion sickness) but there are USB ports available to save your dying phones after you've binged on Netflix!
3. Getting around Sapa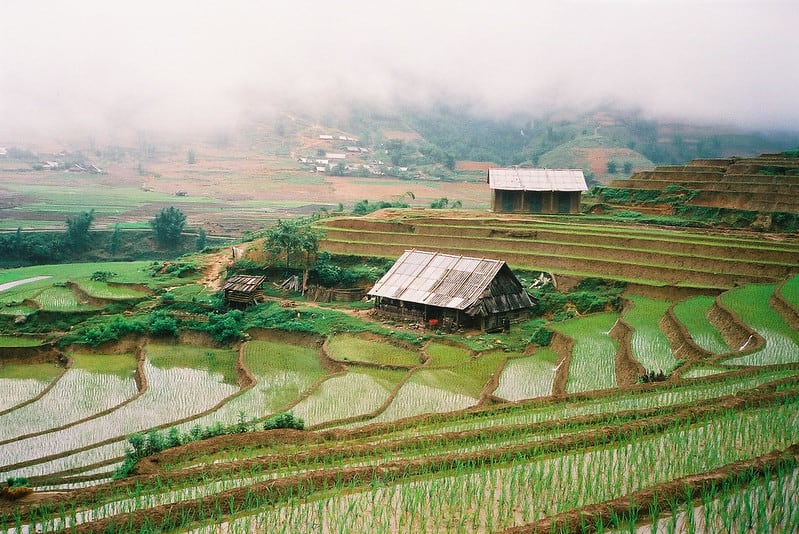 Photo credits: Phil Whitehouse on Flickr
Sapa is helmed as one of the best trekking towns and is thus best explored on foot. Trekking guides are available on Klook that directly picks you up straight from your hotel or at the heartlands. Most attractions are nearby to one another so should you decide to go free and easy, be assured that Sapa is easy to navigate on foot as well. 
Alternatively, for attractions like Fansipan Mountain or Ham Rong Mountain, traveling on a rental motorbike or bicycle will definitely speed up your traveling time. Rental details can be found at the Sapa Tourism Information Centre or simply speak to the hotel staff for transportation arrangements. 
Sapa Highlights 
1. Shop till you drop at Sapa Market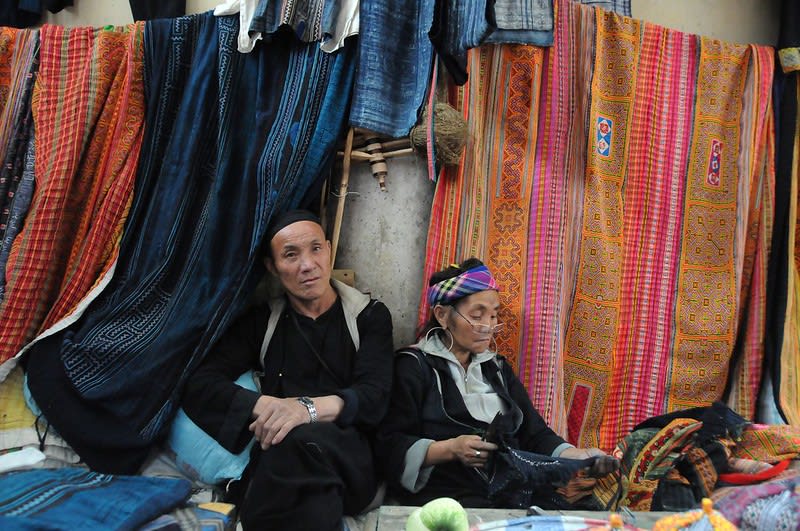 Photo credits: paolo bosonin on Flickr
Sapa Market is located in the heartland of Sapa so it wouldn't be difficult to find. The best time to visit is on a Saturday or Sunday, where you can spot the Hmong and Red Dao tribe locals flooding in to display their handmade creations in the market. 
Their flamboyant outfits are easy to spot so you don't have to worry about not finding their stores. You'll find finely sewn brocade including carpets, handbags, embroidered clothing and more! Make sure to flaunt your haggling skills and snag them at rock bottom prices! 
Address: QL4D, TT. Sa Pa, Sa Pa, Lào Cai 330000, Vietnam
Opening Hours: 6am to 6pm
2. Capture the prettiest spring blossom at Ham Rong Mountain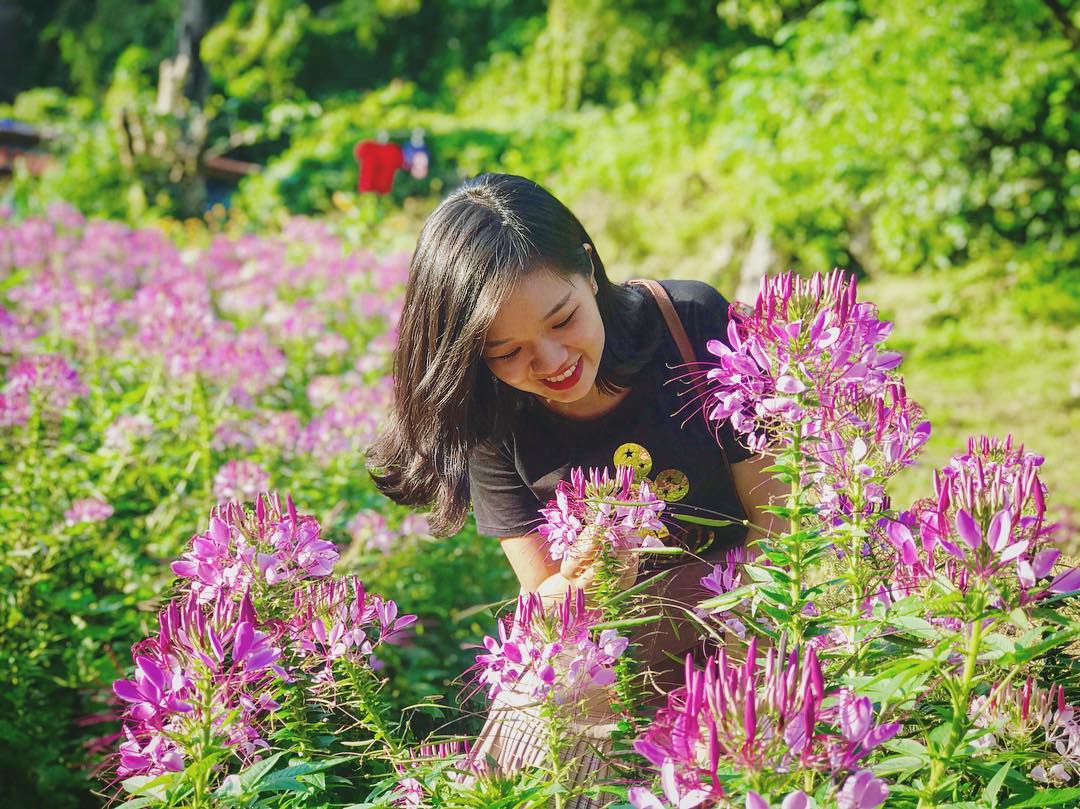 Photo credits: @vanhoang0223 on Instagram
What allures thousands of travelers to the peak of Ham Rong Mountain is its breathtaking flower blooms in Spring. You'll be amazed at over 400 exotic species of flora including orchids, apricot, lilies and many more, coloring the mountain with its vibrant blooms! Make sure to gear up your phone cameras or DSLR for that #instaworthy backdrop.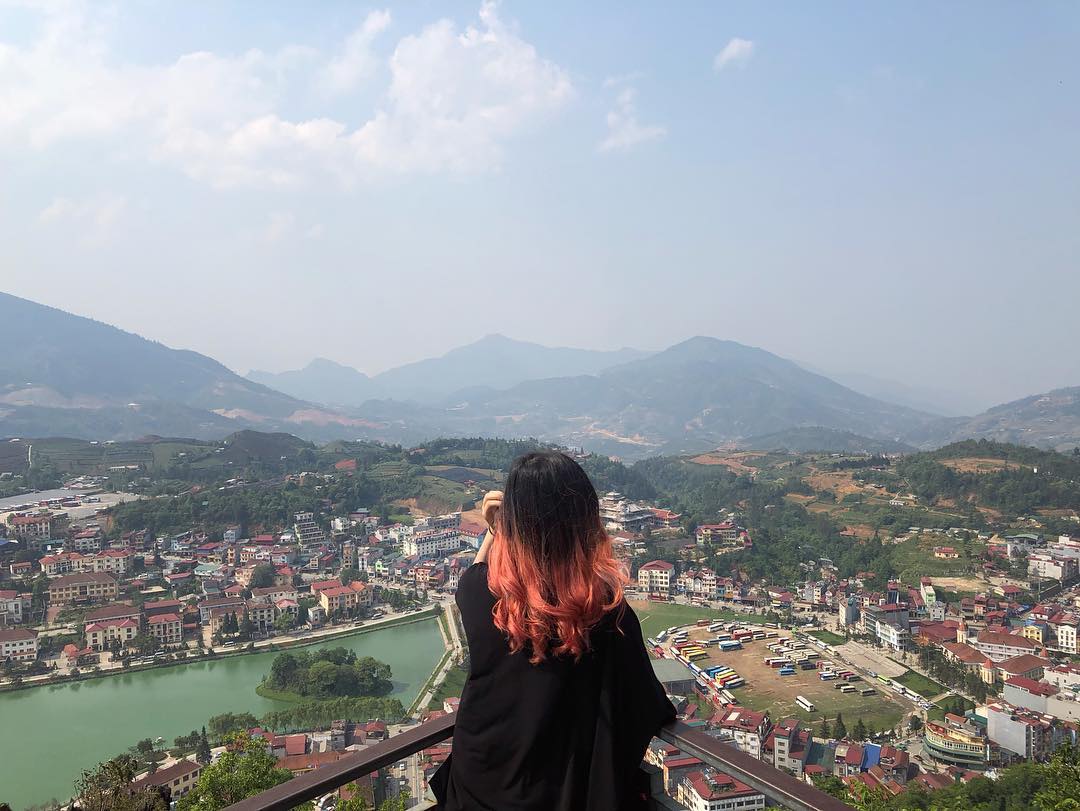 Photo credits: @z2_soo on Instagram
Scale the peak of Ham Rong Mountain, also known as San May or the Cloud Yard. It's easy to see why it's named so. You're so high on top it's as if you could touch the clouds! If you're lucky enough, the fog may clear for a breathtaking view of Sapa from above.
Address: Đường Lên, TT. Sa Pa, Sa Pa, Lào Cai, Vietnam
Opening hours: 6am to 6pm
3. Reach for the clouds at Fansipan Mountain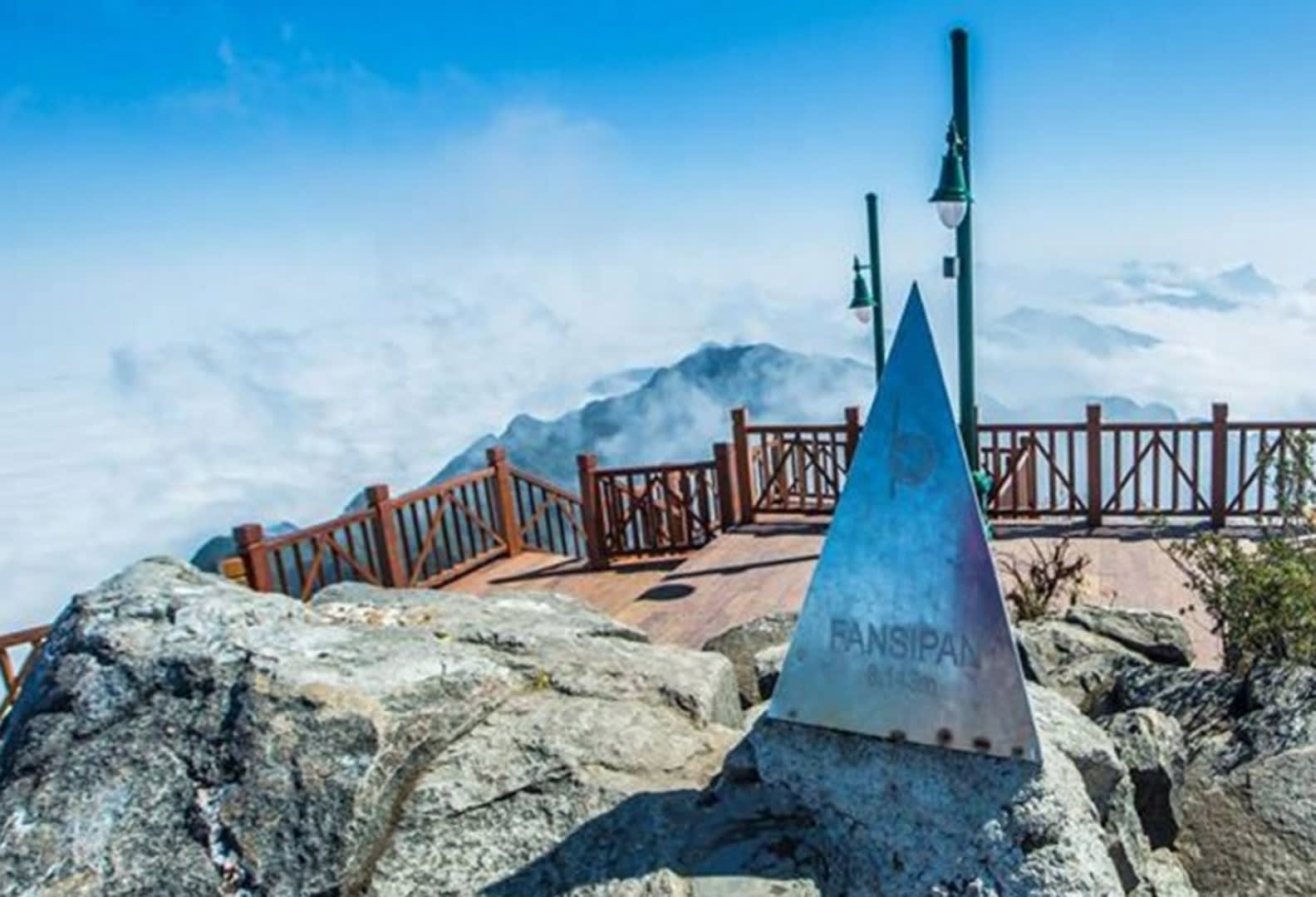 Fansipan Mountain is the highest in Vietnam, Laos and Cambodia at a stunning height of 3,143 meters. 
There are 2 routes to the peak of 'The Roof of Indochina'; a 2D1N or 3D2N climb for all adrenaline-junkies, or a swift 15 minutes cable car ride if you're lazy. Whichever route you choose, clear your memory space because Sapa's magnificent view along Fansipan Mountain is something you'll want to capture!
Address: 6 Fansipan Street, Sapa Town, Lao Cai Province
Opening Hours: 7.30am to 5.30pm
4. Bring bae to Love Waterfall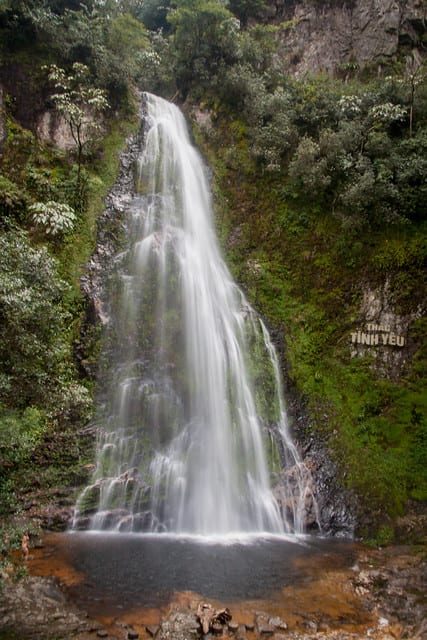 Photo credits: Gurretto on Flickr
If the Eiffel Tower is Paris's cliche symbol of love, and Nami Island in South Korea's hopeless romance borne out of a Hallyu drama, then surely Vietnam has something every couple can look forward to? Venture to the peak of Fansipan Mountain and you will find what you're looking for at Love Waterfall. 
Legend has it that a love-sick fairy was forbidden by her parents to visit the boy of her dreams. She then turned into a bird in hopes of staying with her lover till the end of time. Today, Love Waterfall has become a popular location for couples to celebrate their romance with a camera phone (or maybe a great place to get down on one knee?). So if you're looking to impress your Instagram followers and bae at the same time, look no further. 
Address: San Sả Hồ, Sa Pa, Lao Cai, Vietnam
Opening Hours: 24 hours
5. Visit the Black H'mong Tribe at Cat Cat, Lao Chai or Ma Tra Village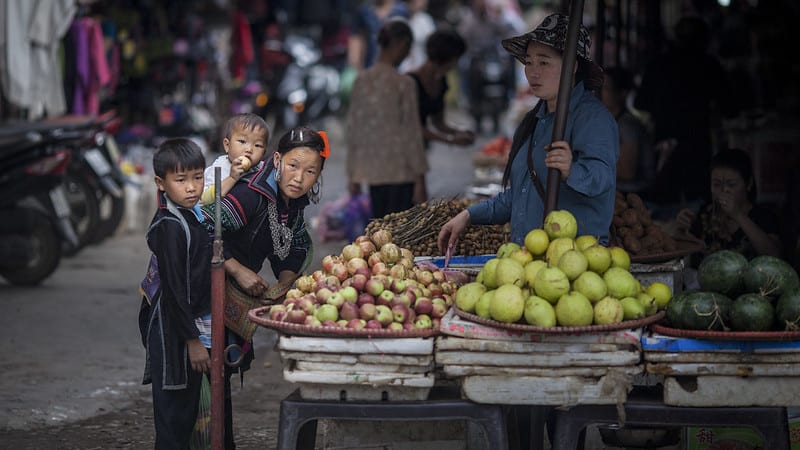 Photo credits: Aurimas on Flickr
Other than sprawling mountains and towering waterfalls, what draws travelers from all over the world to Northern Vietnam is, in fact, the locals themselves; Sapa's indigenous local tribes. After all, a place is only as good as its people! Visit the oldest tribe, Black H'Mong community, at Cat Cat Village and experience first-hand their warm nature and unique lifestyles. 
#Klooktip: H'mong locals are known to be extremely generous when it comes to caring for their guests. You can expect them to cook up a storm to celebrate your arrival. As a sign of respect, remember to pace yourself and not overeat as this is often looked down upon in their culture.
Address: San Sả Hồ, Sa Pa, Lao Cai, Vietnam
Meet-up Location: Hotels in Sapa (to be confirmed with operator) or Viet Flower Hotel
Meet-up Timing: 8.45 am to 9.15 am or 11.30 am to 12 pm or 11.30 am (only for Viet Flower Hotel)
6. Befriend the minority indigenous tribes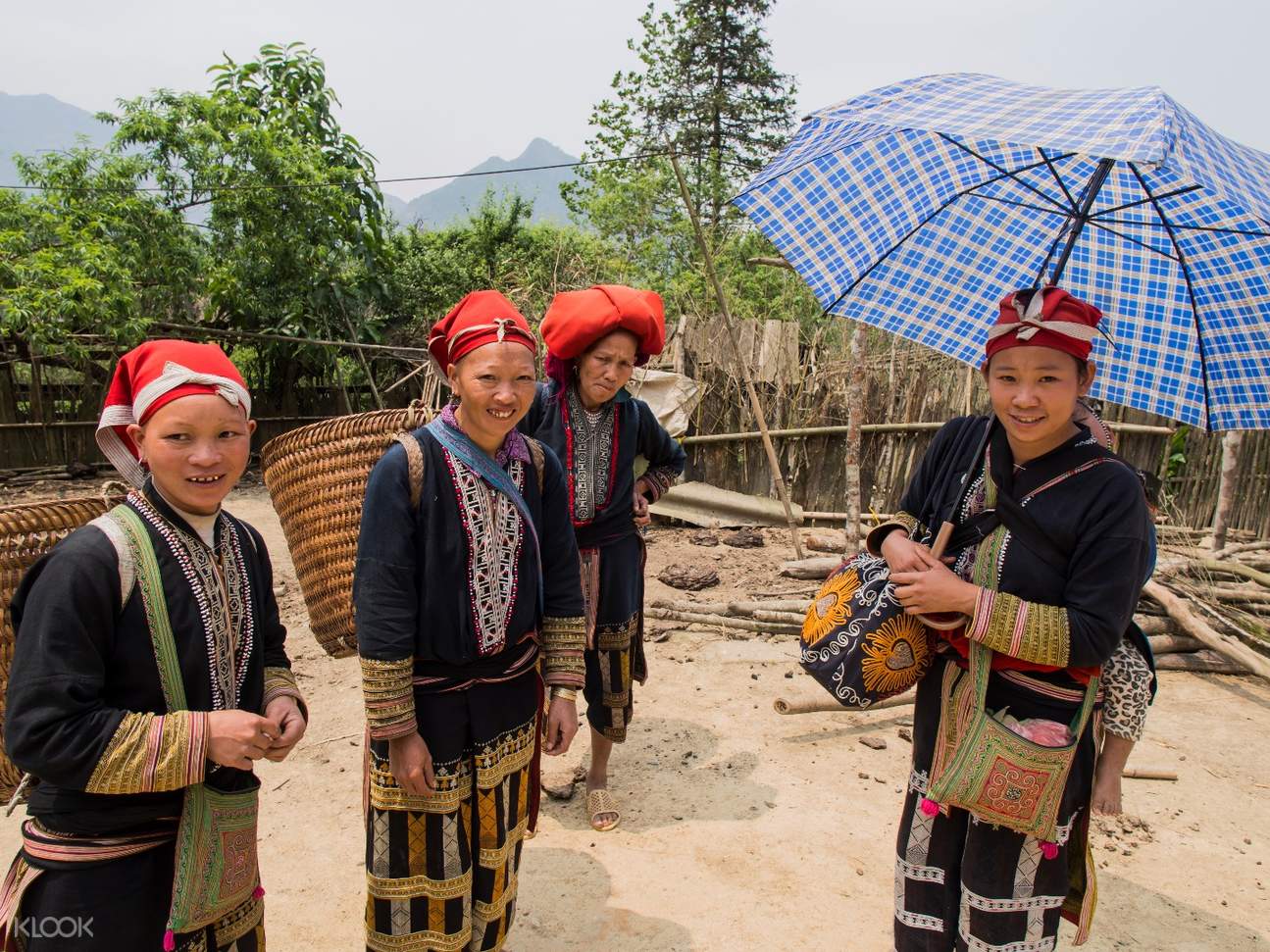 Other tribes include the Red Dzao, another local tribe easily spotted by their red turban. You'll be surprised to know herbal medication is their expertise and both men and women tend to leave their hair long at the top and shaved at the sides. Get intimate with their culture and live the life of a tribal local in a day's homestay at Ma Tra and Ta Phin Village!
Meet-up Location: Hotels in Sapa (to be confirmed with operator) or Viet Flower Hotel
Meet-up Timing: 9 am
7. A soaking good time at Cat Cat Waterfall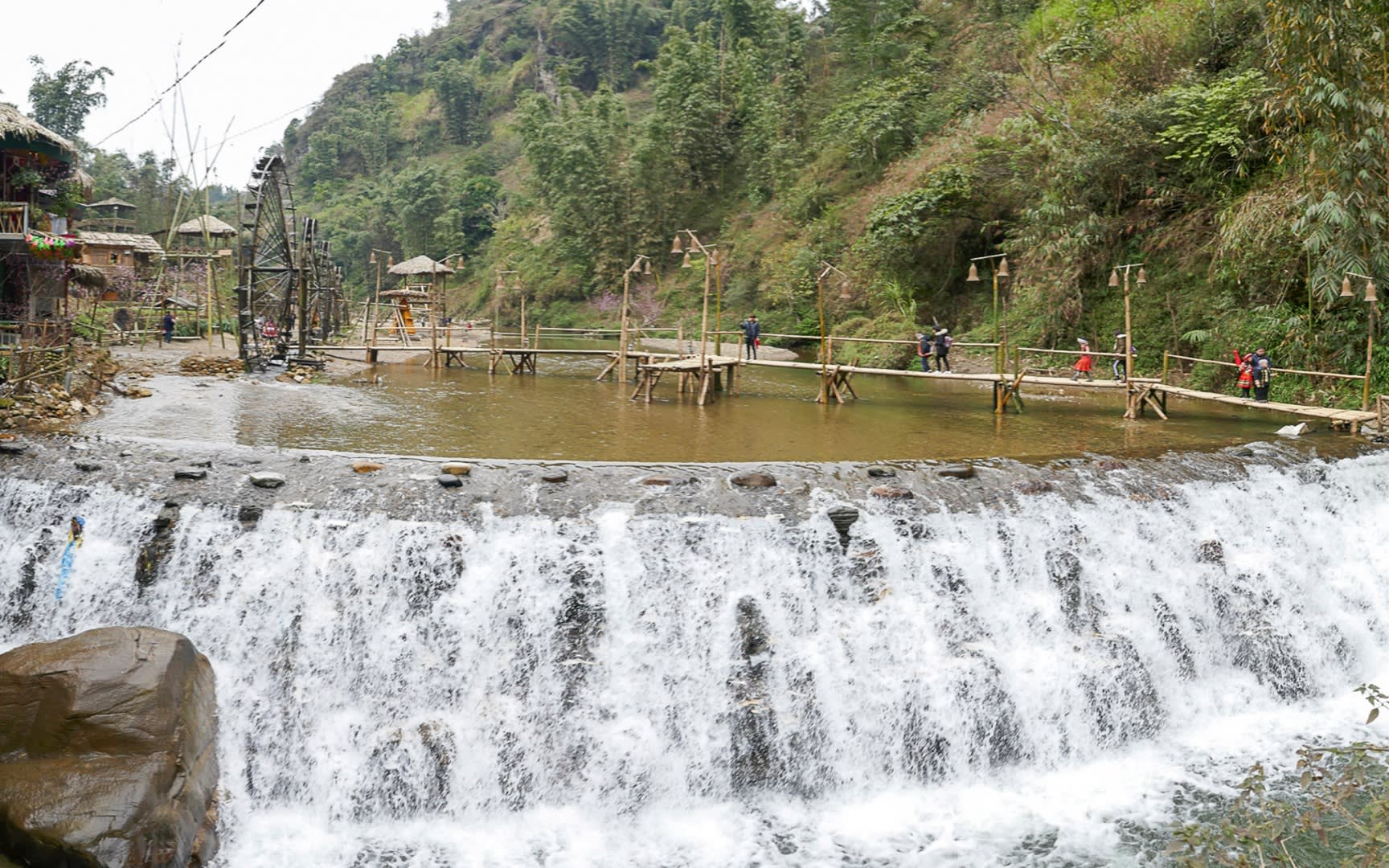 NearFansipan mountain and the Cat Cat village, the Cat Cat waterfall is another mystical attraction you shouldn't miss! Travelers can walk across the waterfall and dip their feet into the refreshing mountain water. This is also a vital source for Sapa's rice paddy terrace fields.
#Klooktip: A 2D1N trekking tour is also great for travelers who wish to scale Fansipan Mountain on a cable car ride and visit Cat Cat village.
Meet-up Location: Viet Flower Hotel
Meet-up Timing: 11.30 am to 1.30 pm
8. Sightsee Sapa's impressive rice paddy fields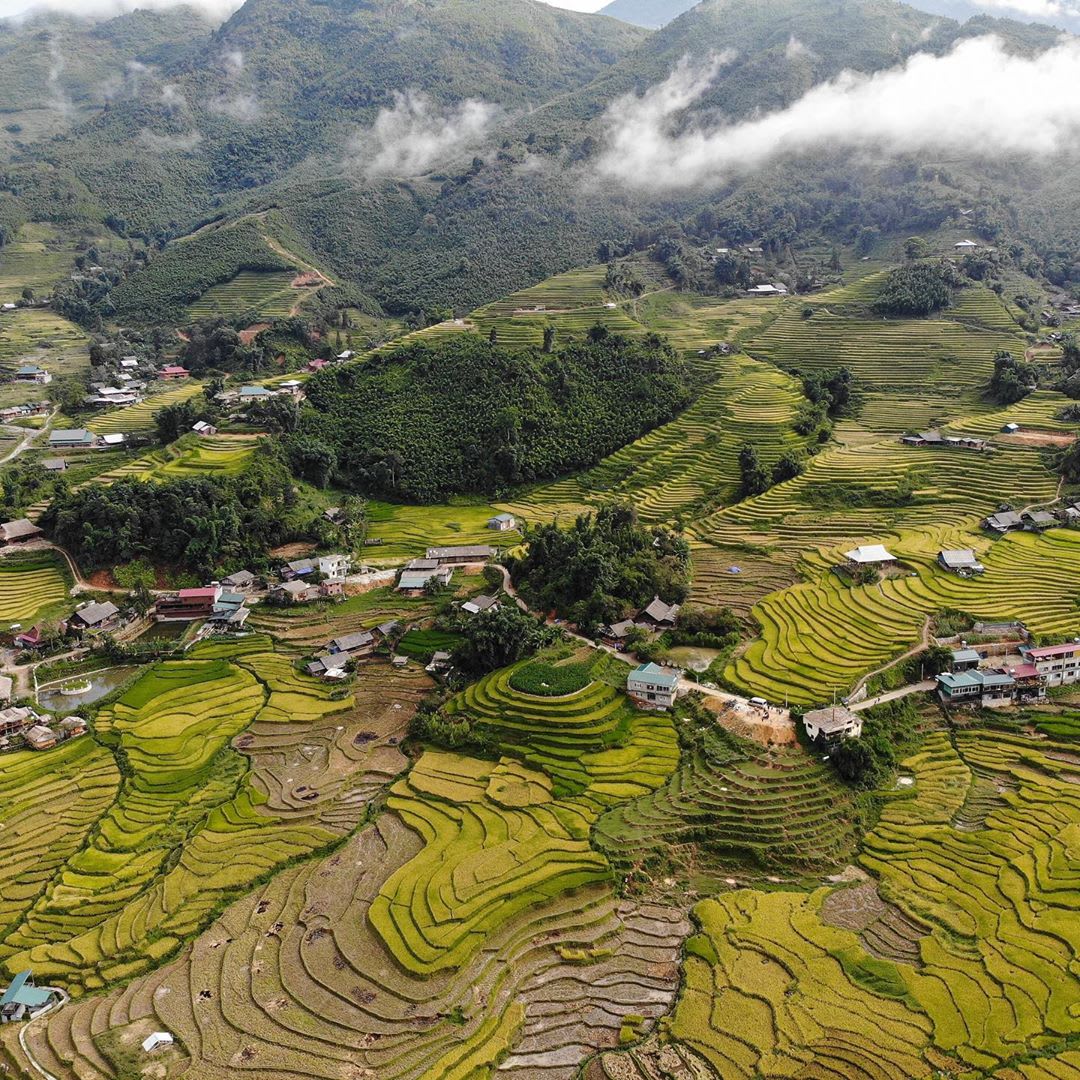 Photo credits: @adam.krchnavy on Instagram
Of course, how can we miss Sapa's terraced rice fields? Voted as one of the seven most impressive and beautiful rice fields, the best time to catch this natural wonder is from June to July or from September to October. 
Before the harvest is due, Sapa's agricultural lands bloom into a lavish green. After the end of Autumn, the ripened rice turns the rice paddies into a sea of gold, a breathtaking scene true to Sapa's reputation as a mountainous town.
Address: Muong Hoa Valley, Sa Pa, Lào Cai Province, Vietnam
9. The Silver Waterfall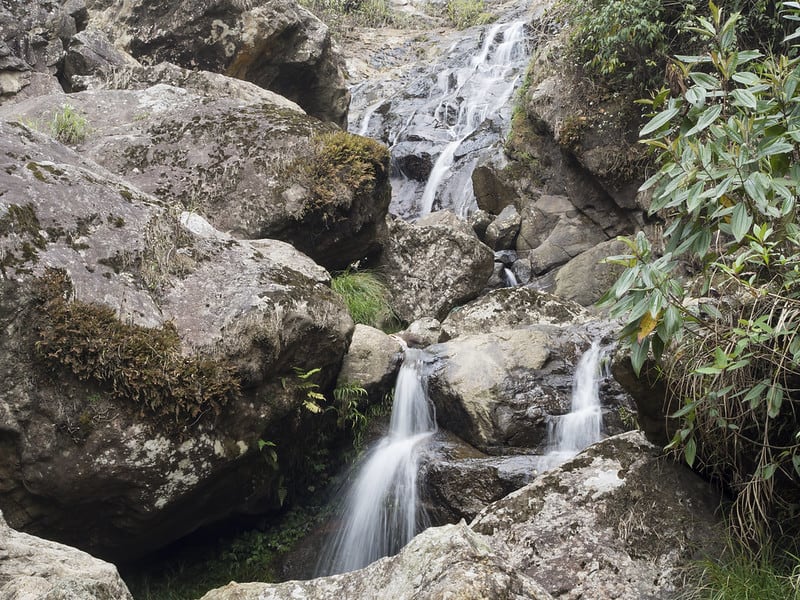 Photo credits: Joel Riedesel on Flickr
Before trekking to the peak of Fansipan Mountain, it is mandatory to pose by Sapa's must-see waterfall, also known as Thac Bac. Take a moment to stare at the formidable waves and you might find that it looks as if a silver blanket of ice water is crashing deep onto the ground, hence earning the dreamy name Silver Waterfall.
Address: QL4D, San Sả Hồ, Sa Pa, Lào Cai, Vietnam
Opening Hours: 24 hours
10. Get bang for your buck at Bac Ha Market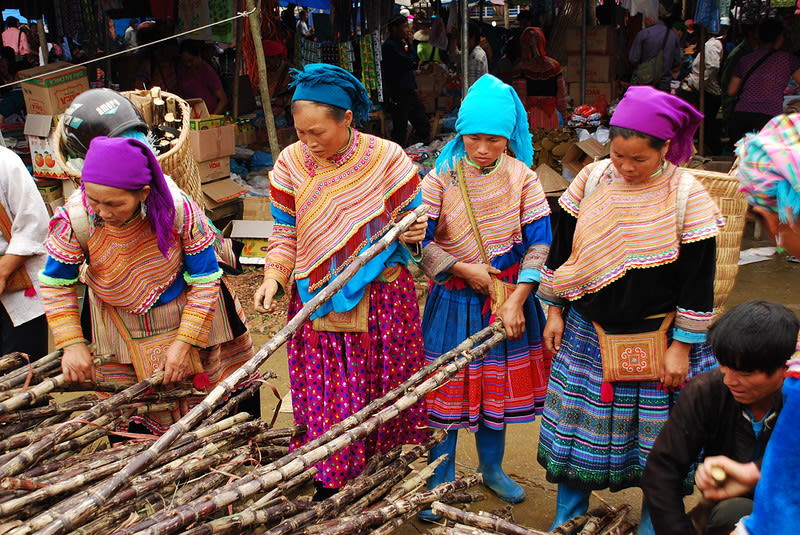 Photo credits: spotter_nl on Flickr
That being said, travelers who are passionate about meeting new people and learning the ways of the indigenous tribes should definitely make a stop at Bac Ha Market. This is where locals, regardless of their tribal identities, make an honest living. Like Sapa Market, you will find brocades, street food and the welcoming warmth of Sapa.
Address: Bac Ha Ward, Lao Cai
Opening Hours: 7am to 9pm
Set off to Sapa with $12 off!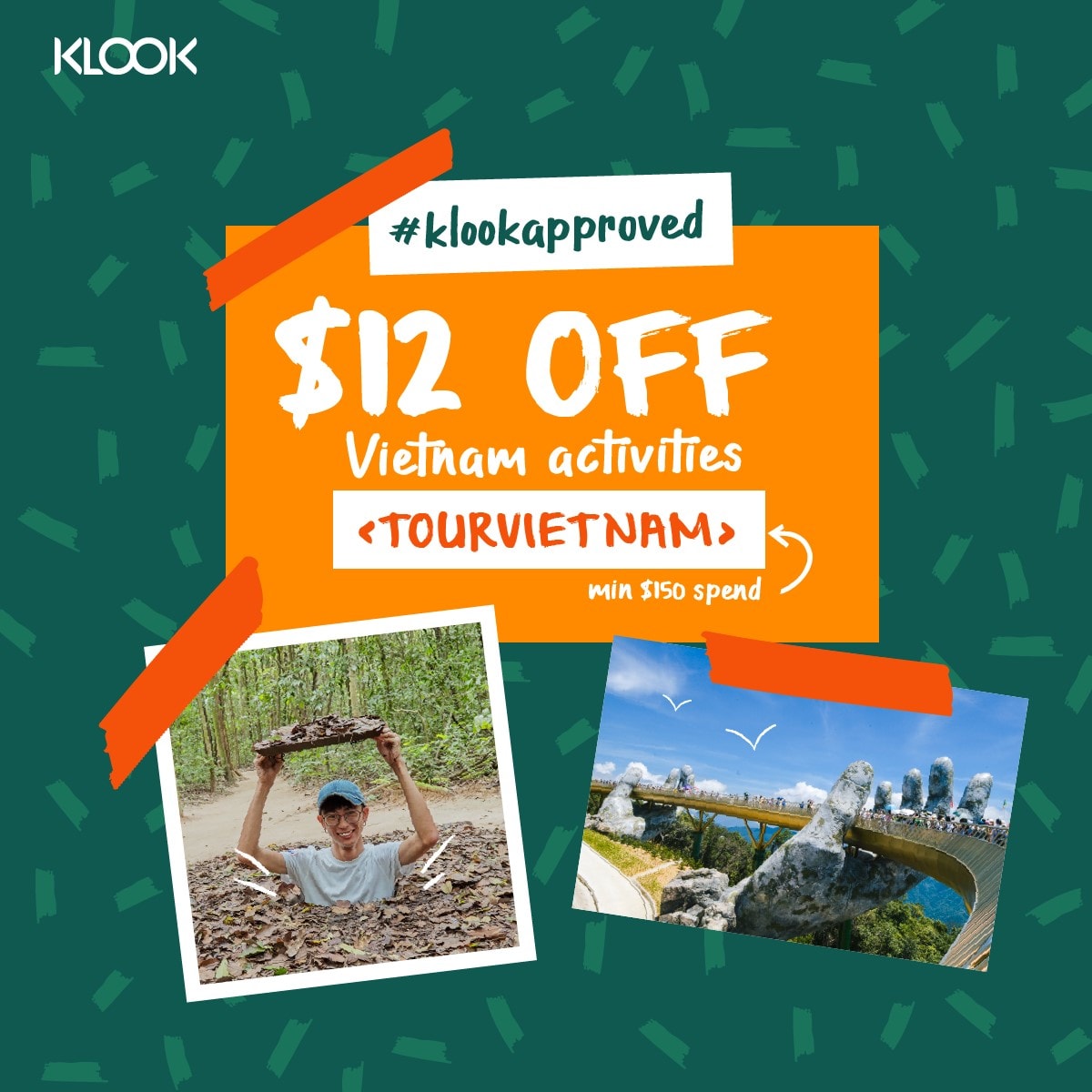 Nothing is more satisfying and #klookapproved when you score extra savings for your travel vacation! Get to Sapa and the rest of Vietnam with $12 off on us! Simply key in 'TOURVIETNAM' before 30th December 2019, minimum spending $120.