This article is written in collaboration with iPrice.
Who doesn't need a break every once in a while and what better way than to go for a quick getaway? Even if you spare any annual leave days, you can always go on a weekend staycation. It's a great way to explore the country, score some awesome Instagrammable photos, and get away from the hustle and bustle of your daily routine.
Cover image courtesy of ipohbalihotel.com
Here are some unique and photo-tastic hotels for a wonderful weekend staycation anywhere in Malaysia!
1. Courtyard @ Heeren Boutique Hotel, Melaka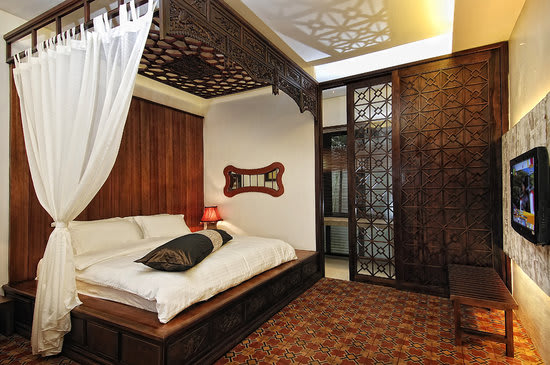 Image courtesy of tripadvisor.com
Many Malaysians' favourite road trip destination, Melaka has everything you need for a quick weekend getaway: good food, exciting historical sites, and a boutique hotel that would complete your experience! Read the Klook guide on the halal must-try restaurants in Melaka.
The Courtyard @ Heeren Boutique Hotel in Melaka offers a unique and stylish ambience with a refurbished Nyonya interior which brings a homey vibe.
Courtyard @ Heeren Botique Hotels
Price: $$$
Address: 91, Jalan Tun Tan Cheng Lock Heeren St. Malacca Melaka
Contact: 03-7724 9556
Klook me some Melaka adventures!
2. Villa Samadhi, Kuala Lumpur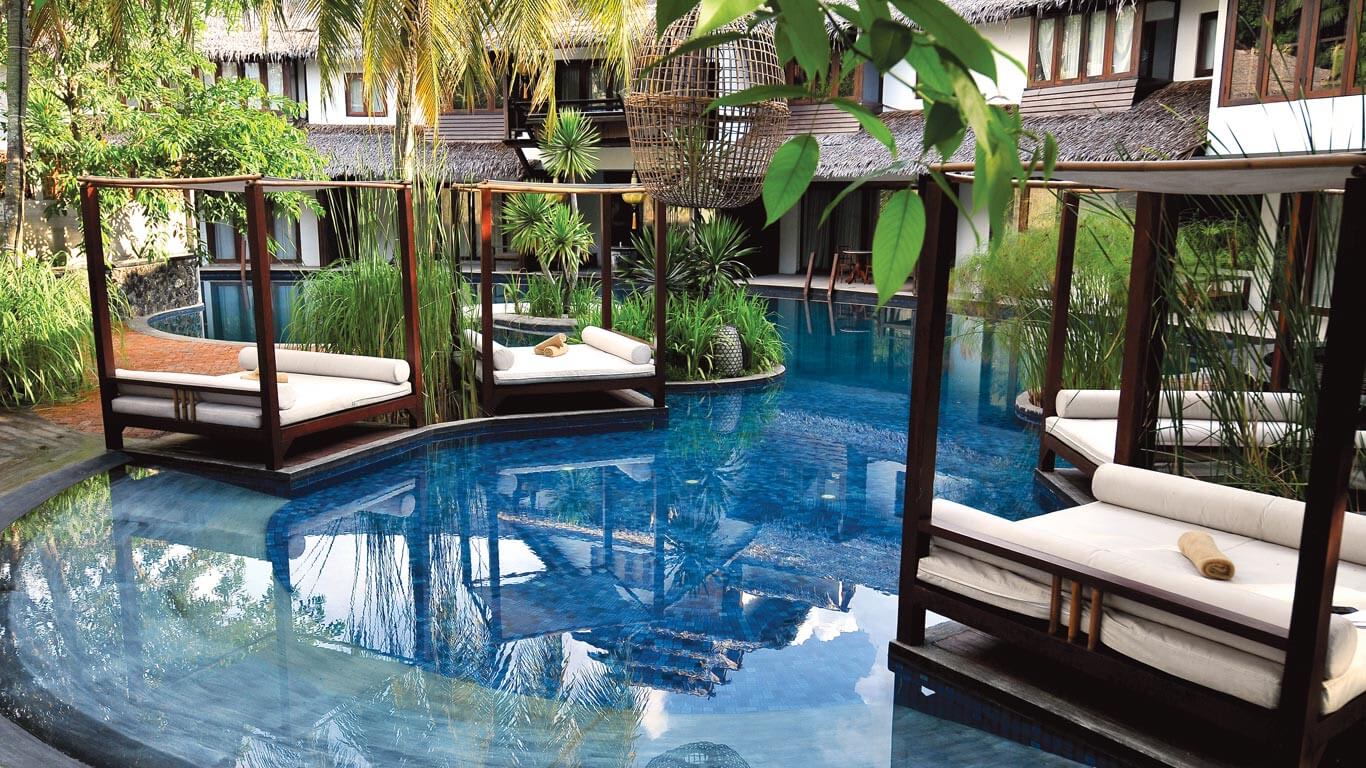 Image courtesy of villasamadhi.com.my
Kuala Lumpur may be a city but nature's comforts are just within the neighbourhood. Villa Samadhi in Kuala Lumpur provides you with a romantic retreat right in the heart of the city. With cosy tropical interiors, Villa Samadhi integrates guests with the local culture complete with utmost luxury.
Villa Samadhi
Price: $$$$
Address: No. 8, Jalan Madge, Off Persiaran Madge, Jalan U-Thant, 55000 Kuala Lumpur, Malaysia
Contact: 03-2143 2300
Klook me some Kuala Lumpur adventures!
3. New Cocohut Chalet, Perhentian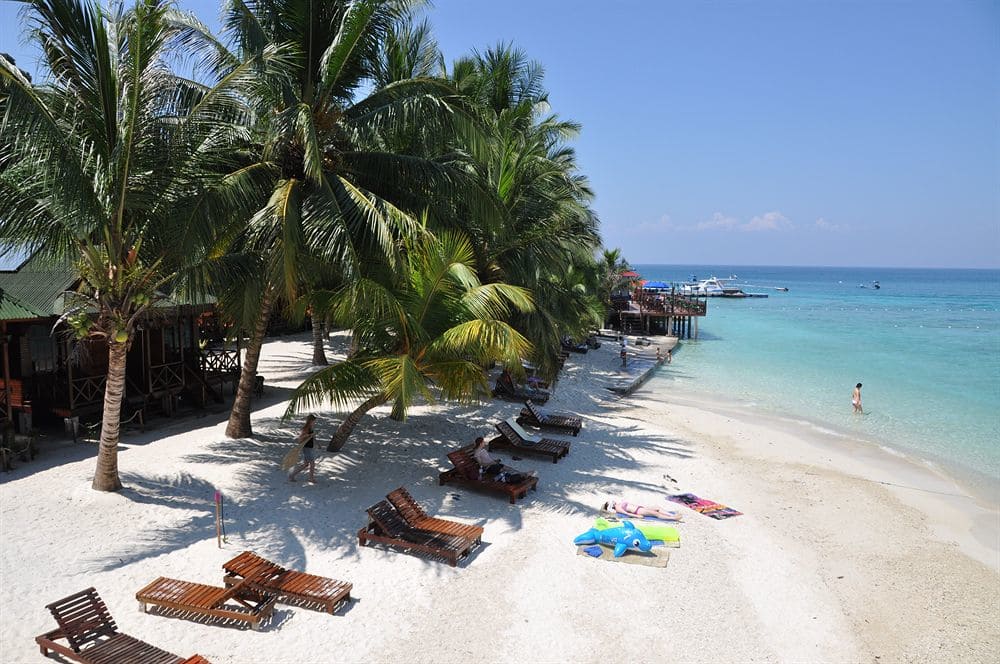 Image courtesy of hotels.com
There's something about saltwater that heals a stressed mind. So, if you're on your way to the beach, Perhentian is one of the best in the country. Complete your beach experience with an exotic yet comfortable stay at the New Cocohut Chalet in Perhentian. It's situated right in front of the white sandy beaches of Perhentian Besar with a rustic island vibe.
New Cocohut Chalet
Price: $$
Address: Pulau Perhentian Besar, 22300 Perhentian Island, Malaysia
Contact: 09-697 4982
4. The Dusun, Seremban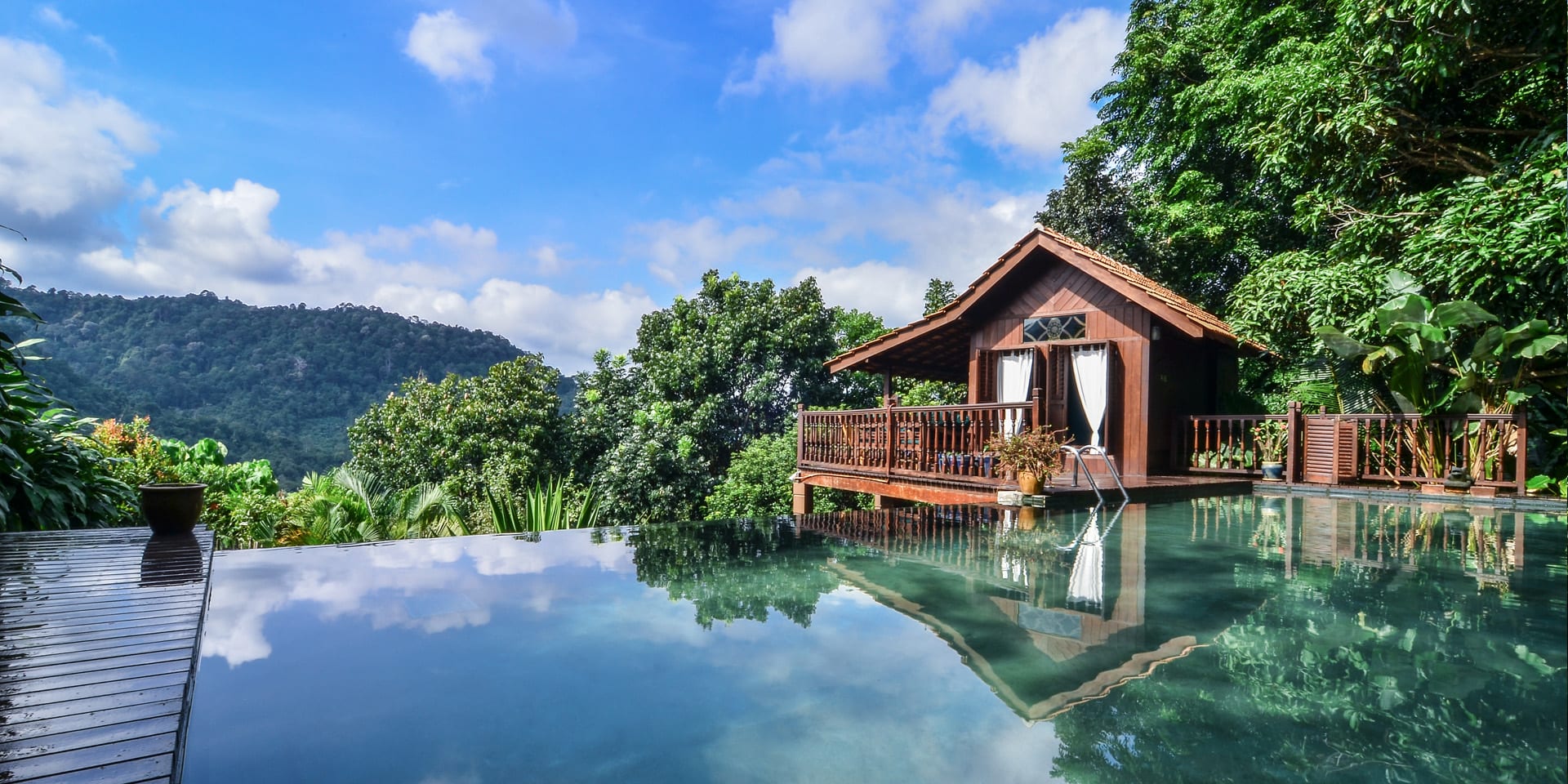 Image courtesy of thedusun.com.my
When things get too stressful at work, a weekend getaway at the Dusun in Seremban may just be what you need. The Dusun is located at the heart of a tropical rainforest with breathtaking views as well as an overlooking infinity pool. Within only an hour's drive from KL, the Dusun will surely provide you with peace and relaxation.
The Dusun
Price: $$$$
Address: 3437, Jalan, Mukim, Kampung Baru Pantai, 71770 Seremban, Negeri Sembilan
5. Lexis Suites, Penang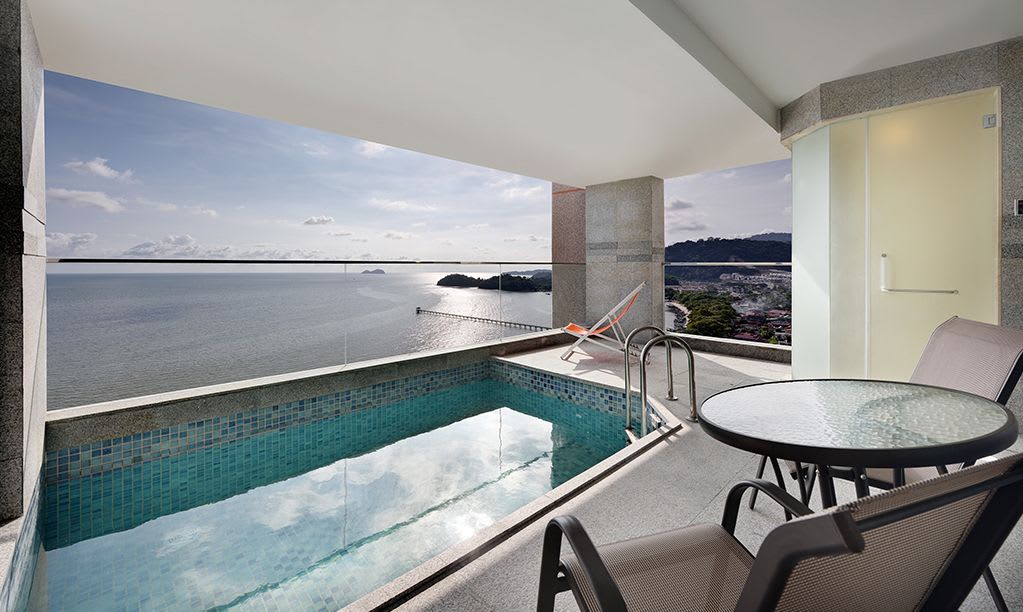 Image courtesy of lexissuitespenang.com
If you're feeling a lil boujee for your weekend trip, why not go on a road trip and book a five-star staycation at Lexis Suites in Penang. When you book a pool suite, you will get your own private pool overlooking Vanilla Bay; you can't get anymore Instagrammable than that!
Lexis Suites
Price: $$$$$
Address: 28, Jalan Teluk Kumbar, 11920 Bayan Lepas, Malaysia
Contact: 04-628 2888
Klook me some Penang adventures!
6. Borneo Beach Villas, Kota Kinabalu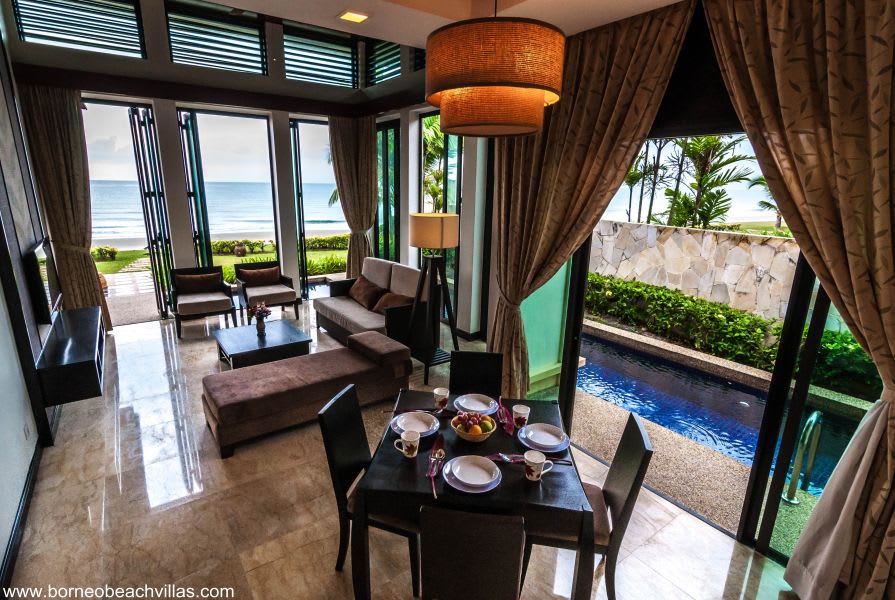 Image courtesy of borneobeachvillas.com
If you're looking for something a little bit extra, you can always take a weekend off to Kota Kinabalu and enjoy six kilometres of white sandy beaches at Borneo Beach Villas and resorts. Formerly known as Nexus Resort Karambunai Villas and Suites, this quaint hideaway has comfortable and luxurious spa suites and pool villas right in front of Borneo Beach.
Borneo Beach Villas
Price: $$$
Address: Pool Villa 163, Precinct Dillenia, Jalan Sepanggar Bay, Locked Bag 100, Karambunai, 88993 Kota Kinabalu, Sabah, Malaysia
Contact: +60 16 832 9302 / +60 16 832 9340
Klook me some Sabah adventures!
7. Adeline's Rest House, Perak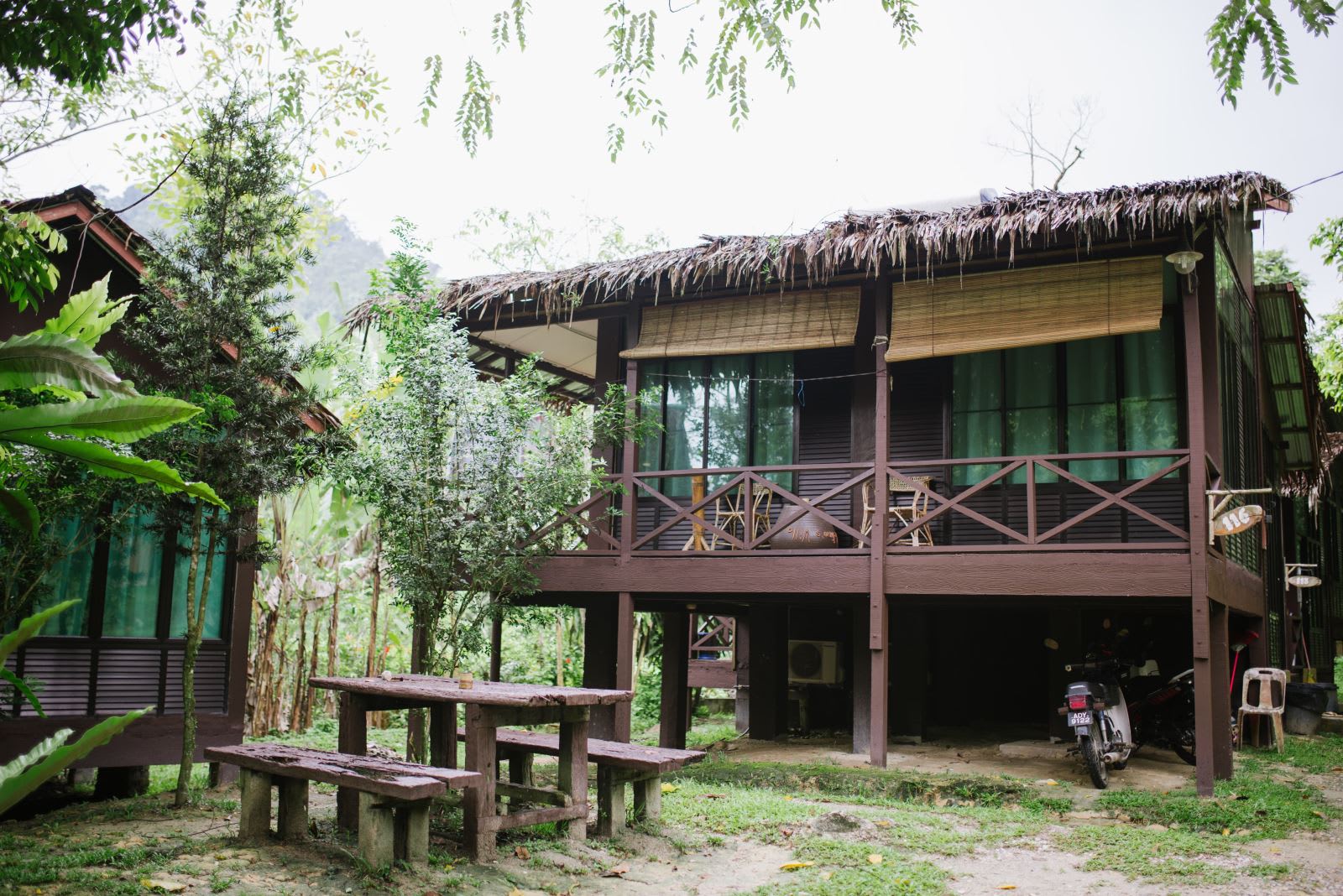 Image courtesy of adelinevilla.com
Sometimes, it's not about how luxurious your trip is; it could be a simple and stress-free getaway to Adeline's Rest House in Perak. What makes this place extraordinary is the location. Situated in the heart of Perak's tropical forests, there are tons of activities that you can do within the vicinity. You can ride an ATV, go caving, white-water rafting, jungle trek, and a whole lot more. After a whole day of fun and adventure, you can retire to their comfortable villas and rest houses decorated with a rustic cabin atmosphere.
Adeline's Rest House
Price: $$
Address: Lot 13302, Mukim Teja, Kampung Geruntum, Sungai Itik, 31600 Gopeng, Perak, Malaysia
Contact: +60 5359 2833
8. Rawa Island Resort, Johor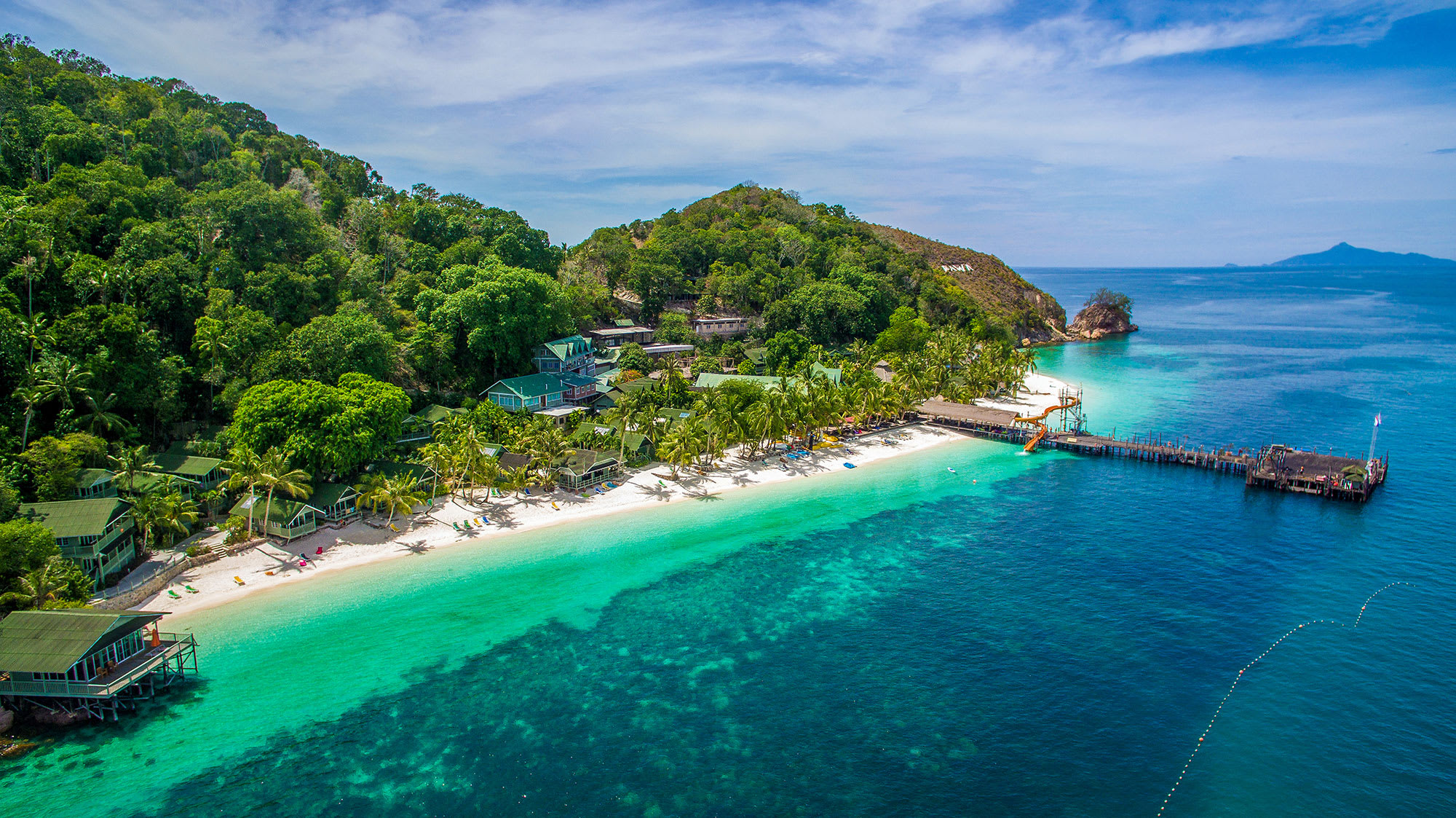 Image courtesy of rawaislandresort.com
If your idea of a getaway is enjoying the sun and sand on a private island, then the Rawa Island Resort in Johor might just be what you're looking for. Take a dip in Johor's warm waters, breathe the salty air, and relax for the weekend. This beachfront resort provides a comfortable and luxurious experience complete with watersports activities, a restaurant, and a beautiful snorkelling spot.
Rawa Island Resort
Price: $$$$$
Address: Rawa Island, 86800 Mersing, Johor
Contact: 07-799 1204
Klook me some Johor adventures!
9. Layang-layang Guest House, Melaka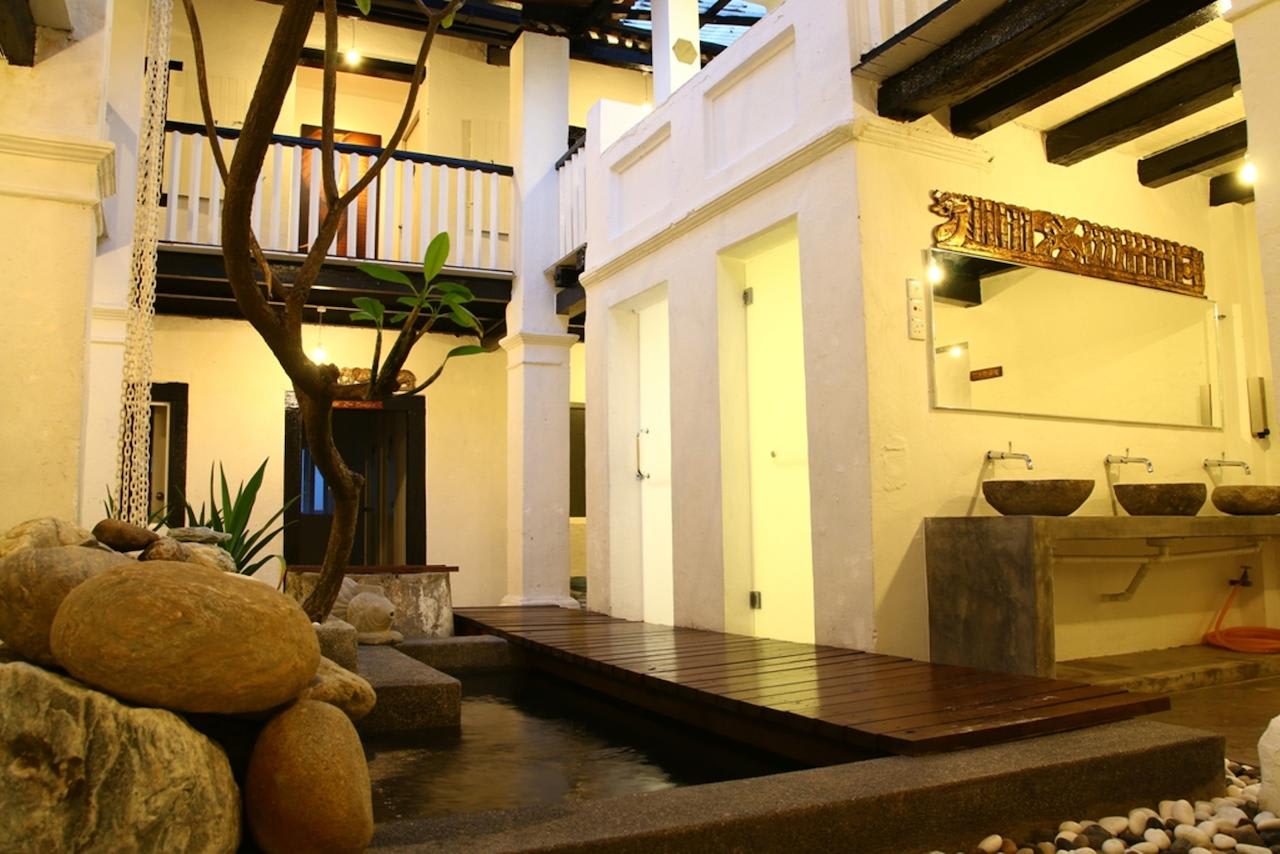 Image courtesy of booking.com
There are a lot of boutique hotels in Melaka and Layang-layang Guest House is it welcoming and charming, but it is also one of the top-rated properties in Melaka. The Layang-layang house is also very close to the city's tourist spots like Jonker Street and the historic St. Peter's Church.
Layang-layang Guest House
Price: $
Address: 26, Jalan Tukang Besi, 75200 Malacca, Malaysia
Contact: 06-292 2722
Klook me some Melaka adventures!
10. Ipoh Bali Hotel, Ipoh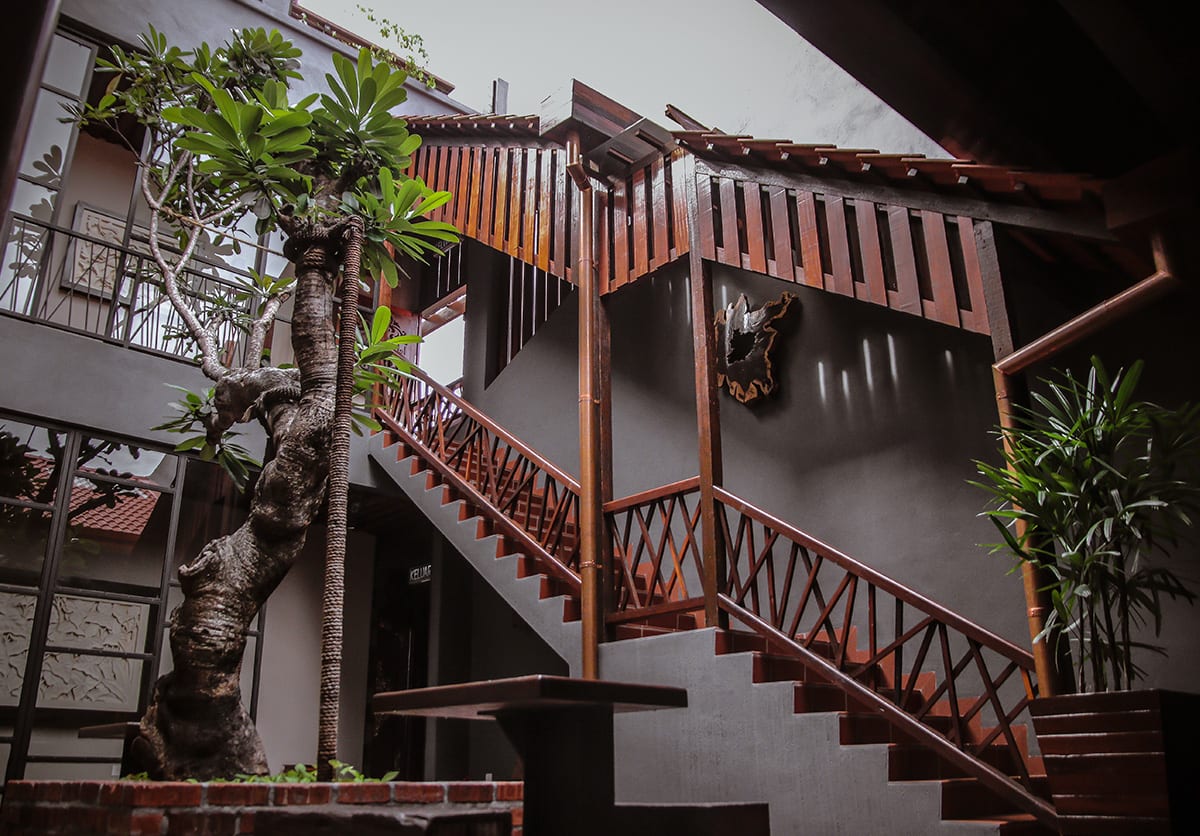 Image courtesy of ipohbalihotel.com
Want to go to Bali but don't have the cash nor the annual leave days? You can always go to Ipoh Bali Hotel and experience Balinese interiors and relaxing island ambience. Ipoh Bali Hotel uses traditional bamboo cages and rustic natural wood which creates a contemporary Balinese vibe.
Ipoh Bali Hotel
Price: $$
Address: 12A, Lorong Cheah Cheang Lim, Off Jalan Tambun, 30350 Ipoh, Perak, Malaysia
Contact: +60 5242 0222
Klook me some Ipoh adventures!
If you're tired of your usual nine-to-five, why not spice it up a bit for a casual staycation at one of these unique and Instagrammable hotels in Malaysia? Be sure to take awesome pictures with awesome camera-phones such as Samsung Galaxy Note 8, Huawei P10 or Redmi Note 4. Looking forward to the awesome pictures!