Winter specials with the JR Pass
With your handy JR Pass, there's no excuse to miss out on Japan's top winter festivals and illuminations! This year, famous winter hallmarks such as the Sapporo Snow Festival and the Otaki Ice Festival will be making a comeback – only bigger and made better with the convenience of the transport pass. If you prefer activating your JR Pass on a later date, we've also got day tours to help you make the most out of your trip!
Winter essentials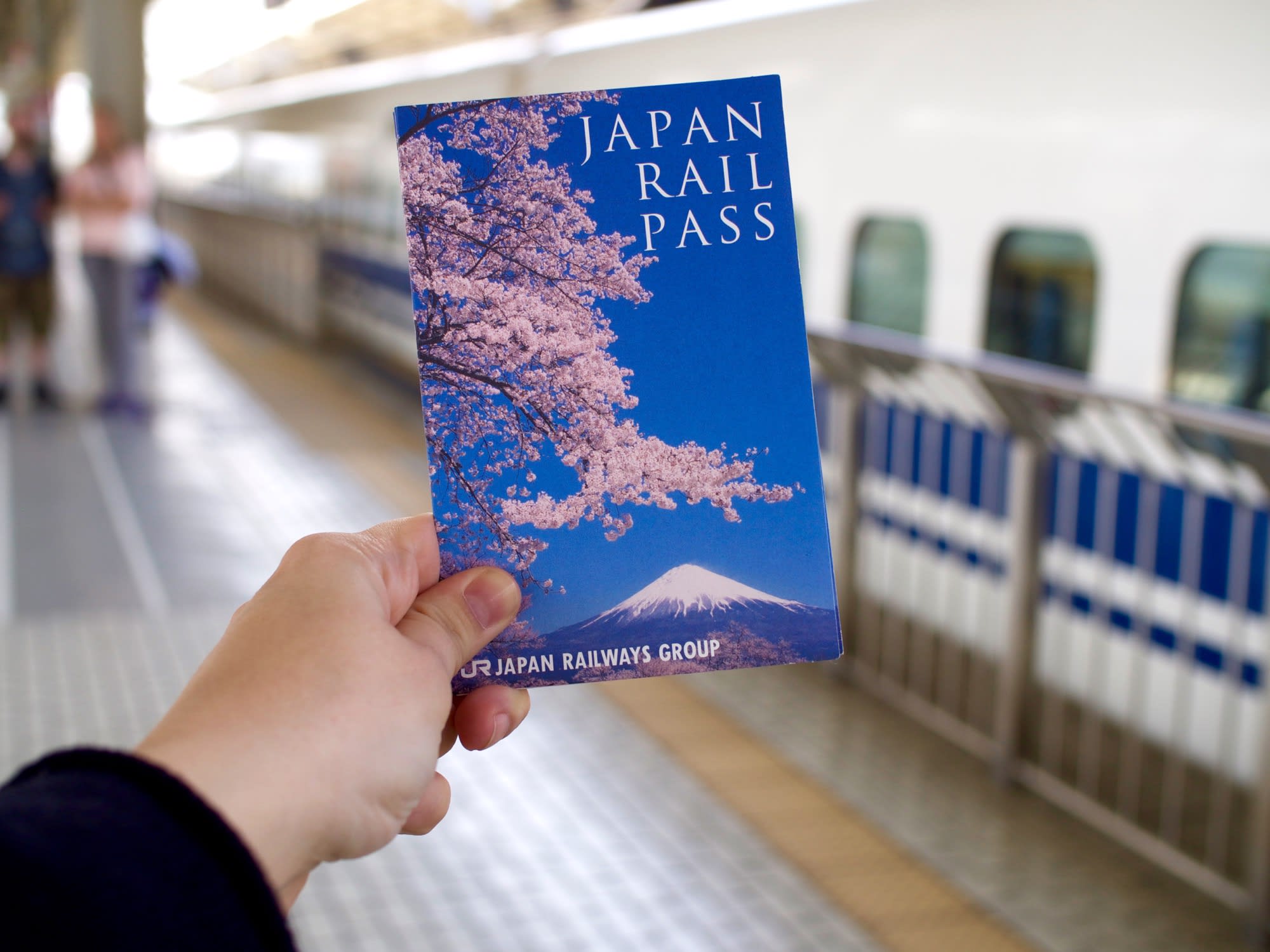 Exclusively on Klook, you can now start booking your JR Pass up to 6 months before jetting off to Japan! With an option of 7 days, 14 days or 21 days, customize your stay in Japan and save bigger bucks when you pre-book on Klook and earn a RM50 Klook voucher!
Still have questions? Cast all doubts away with our FAQ guide on the JR Pass!
Other than JR Pass holy grail, make sure to get yourself a 4G SIM Card to stay connected to your loved ones with UNLIMITED data.
1. Sapporo Snow Festival (Hokkaido)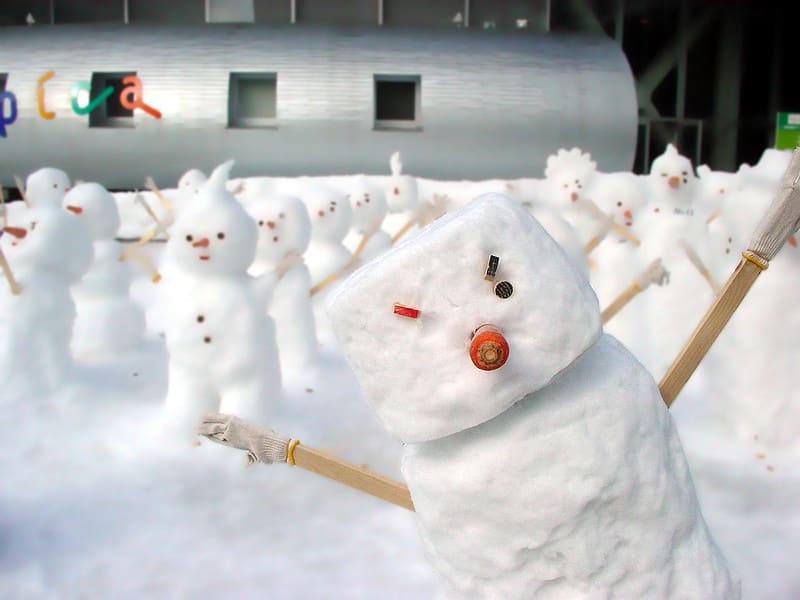 Photo credits: Jeff on Flickr
Stretched to 3 different zones within the city center – mainly Odori Site, Susukino Site, and TsuDome Site, feast your eyes on a parade of snow statues sure to impress!
From the most classic snowman to an eerily clear imitation of larger than life characters – Doraemon, Donald Trump and more, the sky's the limit when it comes to Japanese craftsmanship and creativity.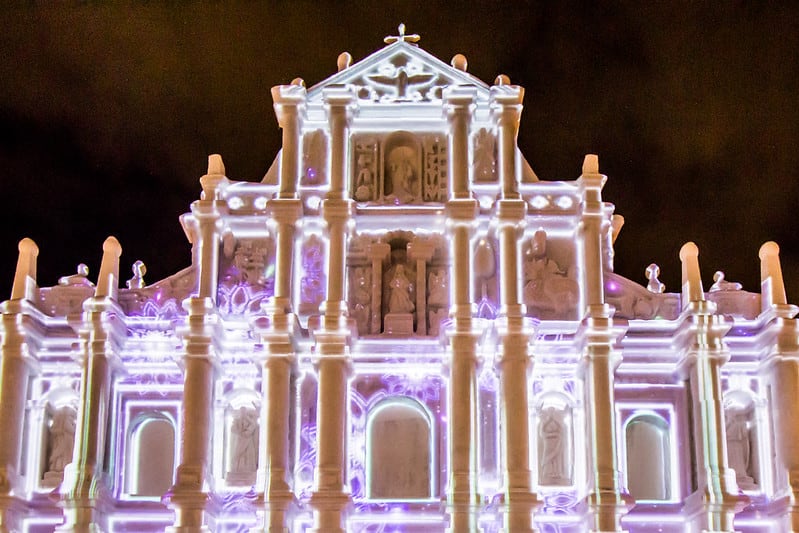 Photo credits: y.ganden on Flickr
What started as a child's play, the Sapporo Snow Festival gained traction and attracted more than 2 million curious souls since. The Odori Site is where you'll find all the action – so whip out your cameras and load your Instagram feed at the festival.
Japan's winter illuminations have been all the rage and it would be a shame if you missed out on one at the festival. Whisk your family away and head straight to Susukino Site after sunset. Trust us when say it's one heck of a light show – this illumination rendition spares no effort this year to bring out the 'oohs' and 'aahs' from jaw-dropping visitors.
Dates: 4 February 2020 to 11 February 2020 (Odori Park and Susukino)
Opening Hours: 24 hours (illumination ends at 11 pm)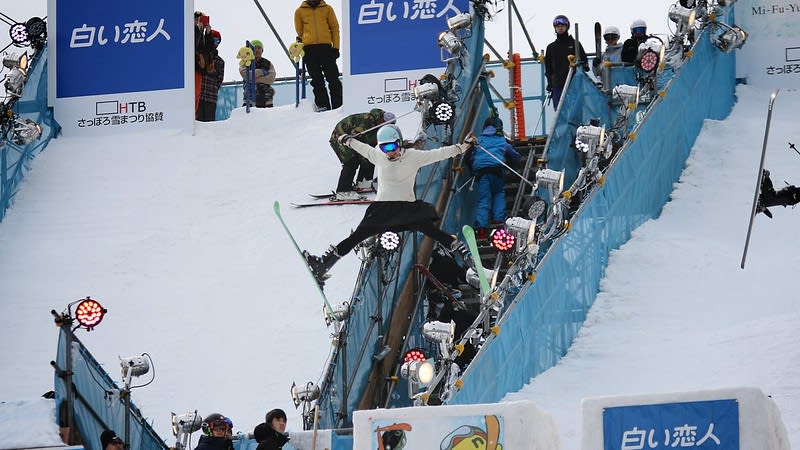 Photo credits: MIKI Yoshihito on Flickr
Not to be missed, TsuDome Site is a one-stop enclave for visitors to flex their skiing skills or simply have some family time. The winter park houses snow slides, snow rafting and more snow sculptures – true to Sapporo Snow Festival's rep.
There will be plenty of food and drink vendors to fuel you up – another reason to clear your itinerary for Hokkaido's epic festival of all things winter.
Dates: 31 January to 11 February 2020 (Tsudome)
Opening Hours: 9 am to 5 pm
Admission Fee: Free
Address: 7 Chome Odorinishi, Chuo Ward, Sapporo, Hokkaido 060-0042, Japan
Directions: Take the JR Tohoku / Hokkaido Shinkansen to Shin-Hakodate-Hokuto Station. Then, transfer to the Hokuto limited express train to Sapporo. Odori Park is a 10 minutes walk from JR Sapporo Station.
2. Lake Shikotsu Ice Festival (Hokkaido)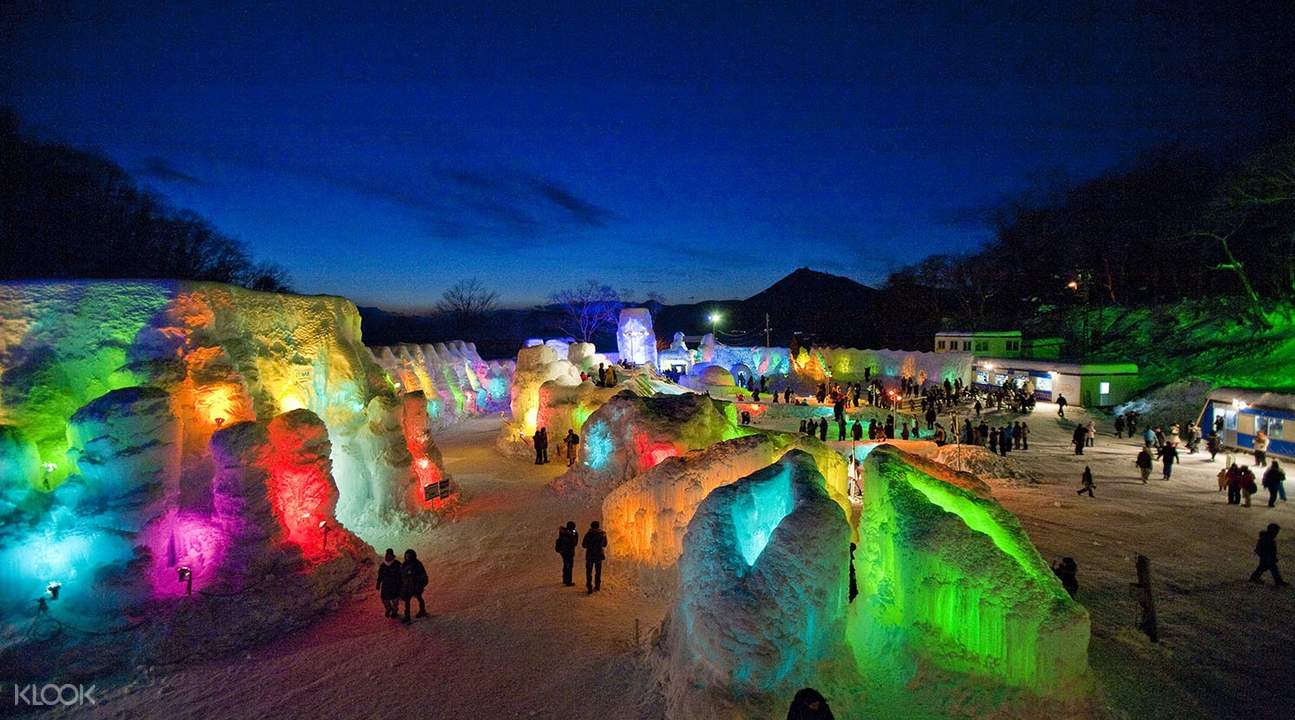 Lake Shikotsu is famed for having the clearest water in Japan, and you can witness it first hand along with a series of frozen sculptures at night! That's not all; travelers can kick back and relax during the weekends as the night sky explodes into 300 charges of fireworks along with Wadaiko drum performances, hot springs experiences and more!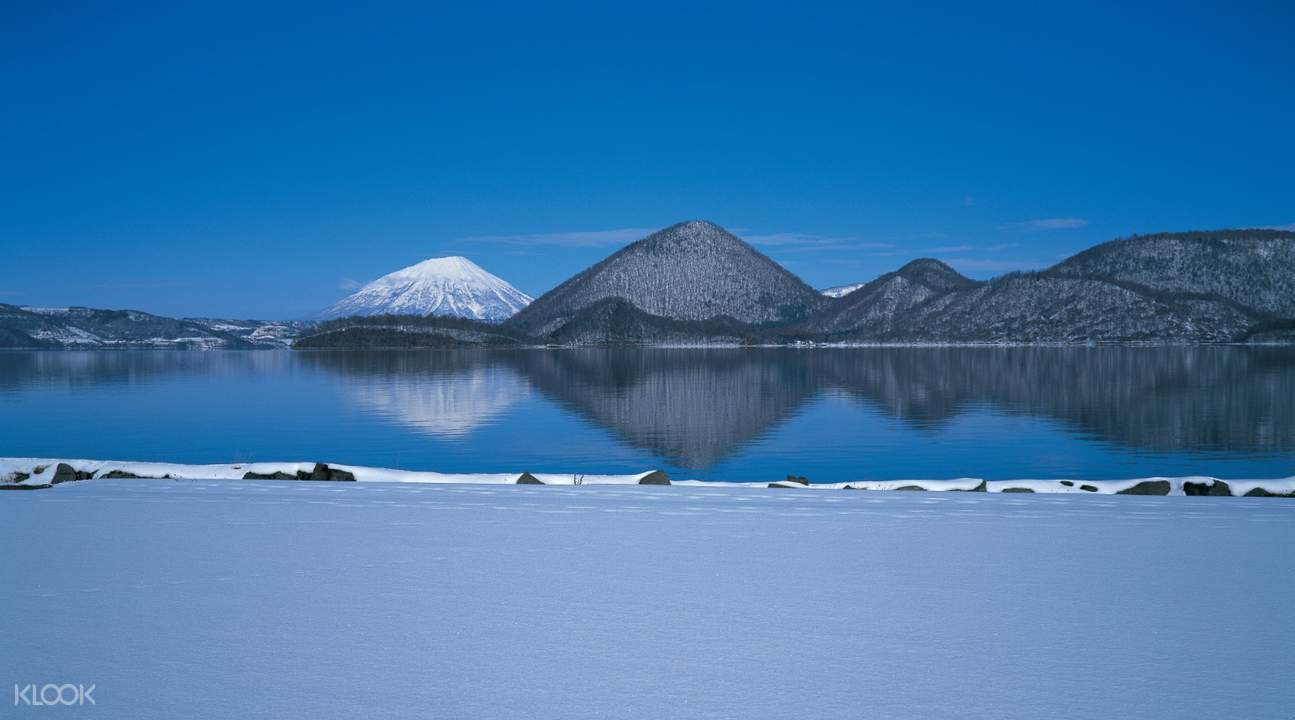 Coupled with a grand peek at the river that never freezes, hop on a day tour coupled with a pit stop at Lake Toya. Spicing up your winter getaway at the end with the Lake Shikotsu Ice Festival, you wouldn't have to fret over transportation or time wasted on travelling.
#Klooktip: Specifically for this trip, remember to print your voucher in advance for confirmation!
Date: 24 January 2020 to 16 February 2020
Address: Shikotsuko Onsen, Chitose, Hokkaido 066-0281, Japan
Day Trip details
Meet-up Timing: 8:45 am
Meet-up Location: Your hotel in Sapporo (to be confirmed with operator)
3. Yokote Kamakura Festival (Akita)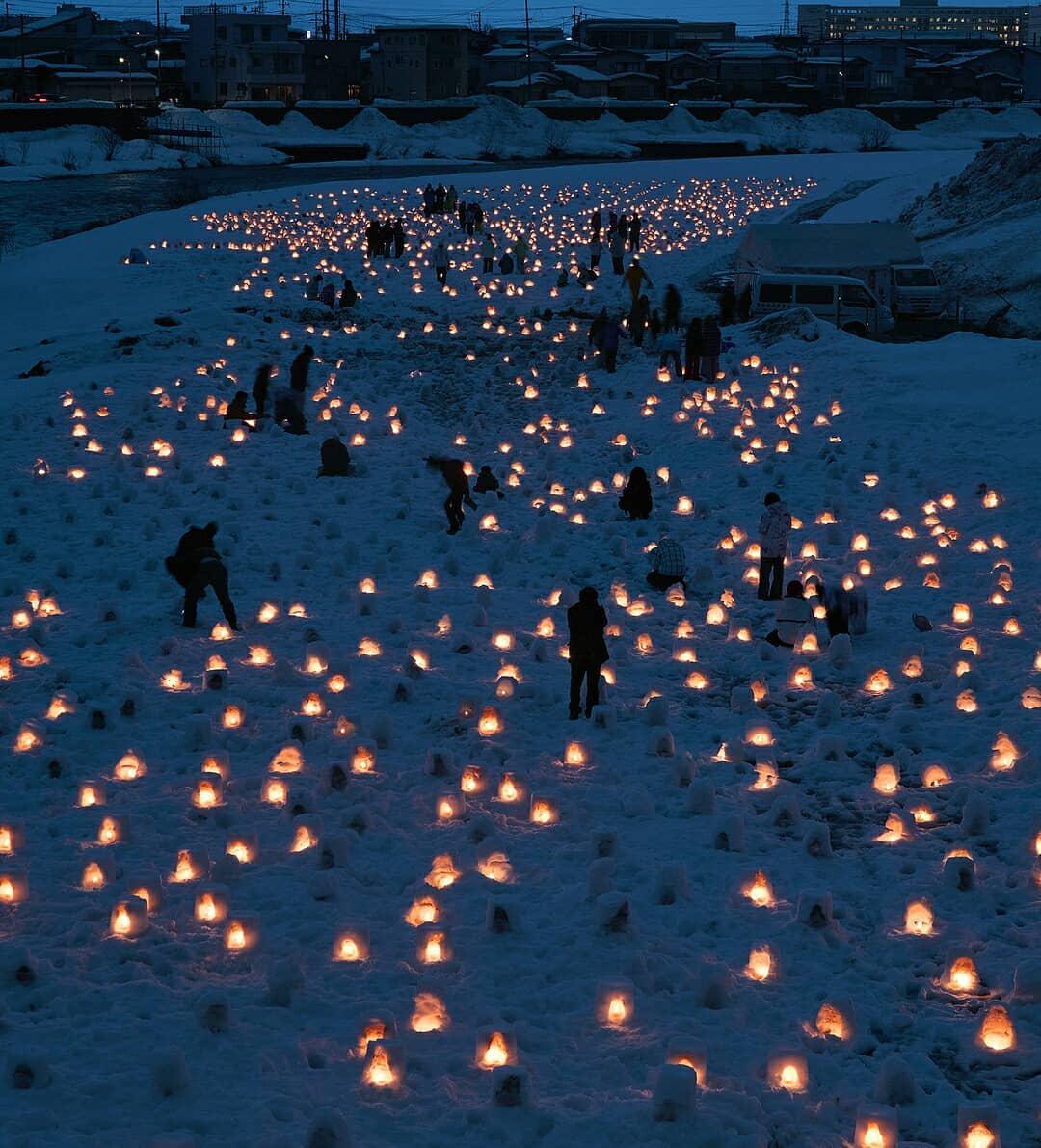 Photo credits: jnto.org.au/
A perfect excuse to bring bae for a vacation, the Yokote Kamakura Festival coincides with Valentine's Day and the day after. While there's no whatsoever link to romance, hundreds of Kamakura, little snow igloos, will blaze in the dark like a page out of a fairytale – dreamy and surreal.
#Klooktip: A healthy trade-off for the best views, head northeast and walk for about 15 minutes to the peak of Yokote Castle. Make sure to check out the observation deck before it closes at 9 pm!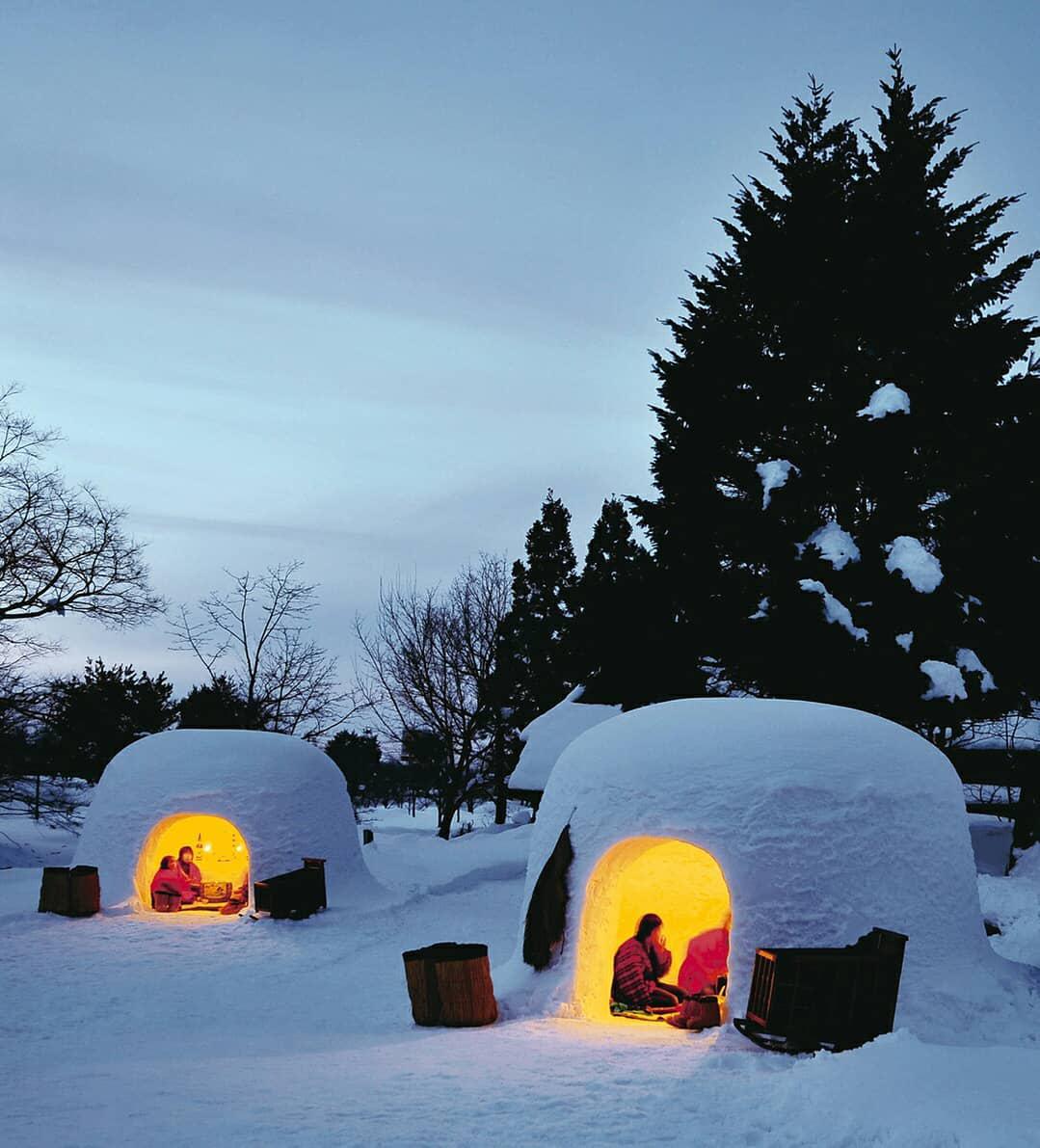 Photo credits: jnto.org.au/
Make an offering to the water deity at a nearby altar and you'll be invited into these tiny snow houses for some snacks. Amazake (warm sweet sake) is served along with Mochi (soft rice cake) for a toasty and energizing recharge as the temperature dips.
Dates: 15th and 16th February 2020
Opening Hours: 11 am to 9 pm
Admission Fee: Free
Address: 8–12 Chuomachi, Yokote, Akita Prefecture
Directions: 10 mins walk from Yokote station (JR Kitakami line/JR Ou line)
4. Zao Snow Monster Festival (Yamagata)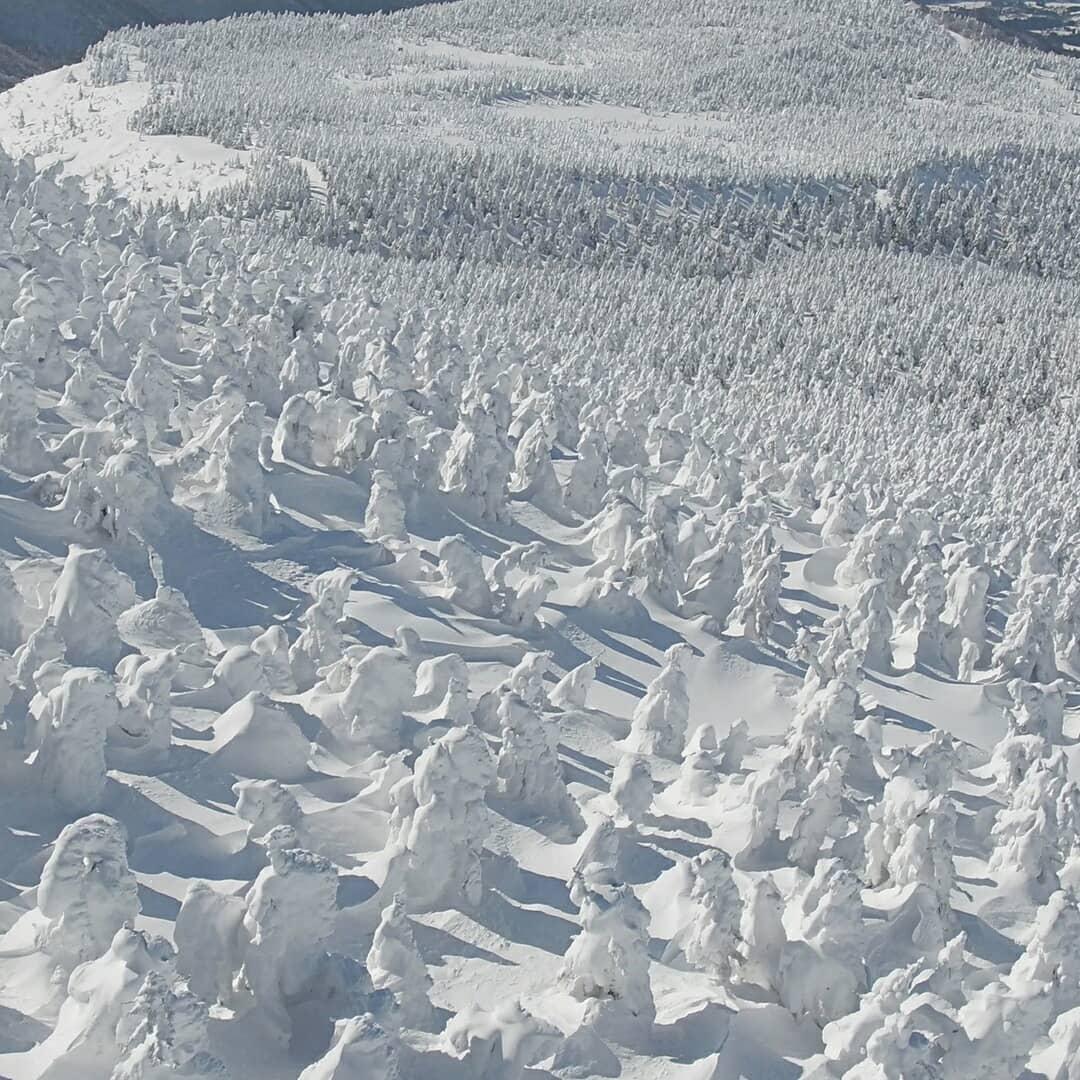 Photo credits: jnto.org.au/
Zao Snow Monster Festival is a natural phenomenon of thousands of snow monsters in the making. Built by layers of snowfall and preserved under icy temperatures, the Juhyo trees of Zao turn into ghostly silhouettes of monsters straight out of bedtime nightmares.
Get your monster fix at the Noboribetsu Onsen with a snowshoeing tour included! The spectacular formation has now become the resort's record-breaking attraction in Japan so make sure to pre-book early!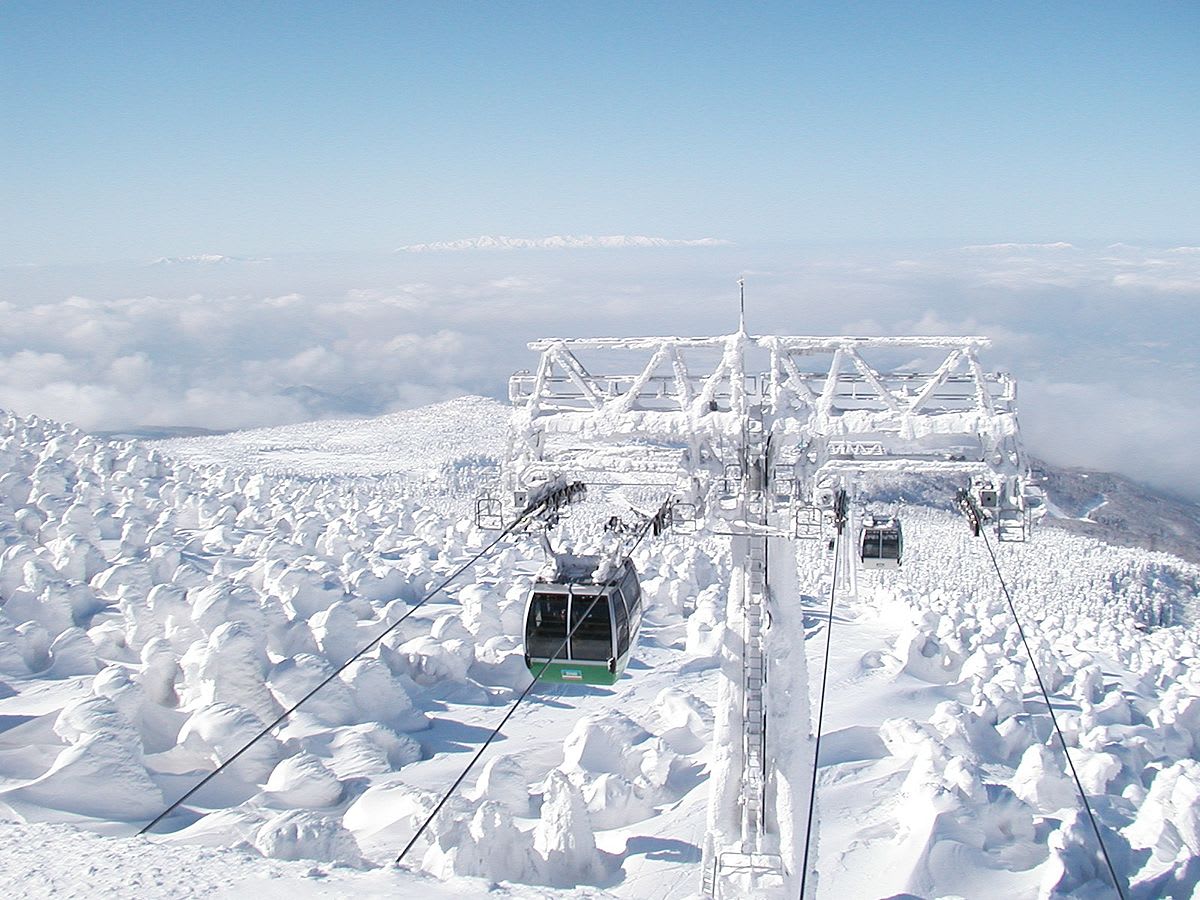 Photo credits: Commons Wikimedia
Dates: 28 December 2019 to 29 February 2020
Address: Zao Onsen, Yamagata, 990-2301, Japan
Directions: From Tokyo, take the JR Yamagata Shinkansen to Yamagata. Transfer to a bus heading to Zao Onsen (takes approximately 3.5 hours, costing JPY13,000).
(Winter only) Take the daily overnight bus from Tokyo's Shinjuku Station to Zao Onsen (eight hours one-way and costing JPY8,000 for a round-trip ticket). On the return journey from Zao Onsen to Shinjuku, the bus runs during the daytime. Seat reservations are mandatory.
Day Trip details
Meet-up Timing: 10.30 am
Meet-up Location: selected hotels in Noboribetsu or Donan Bus Terminal
5. The Otaki Ice Festival (Saitama)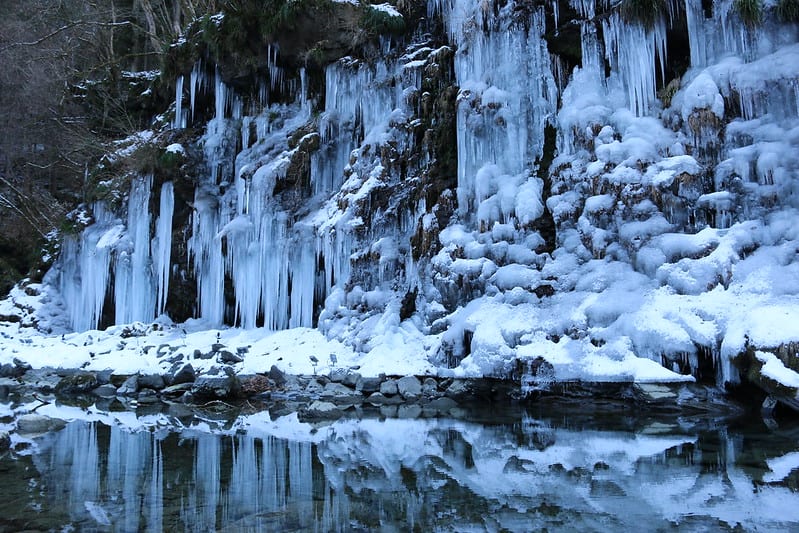 Photo credits: Ryo Fujita on Flickr
Only a few hours away from Tokyo, the Otaki Ice Festival is a real-life adaptation from Madagascar; towering icicles that stand at a stunning 30 meters wide and 10 meters high.
The nightly illumination starts at 5 pm and this is when the real showstopper begins. Visitors will get an exclusive peek into a movie-like landscape, taking on different colors and personalities throughout the night.
Date: 11 January 2020 to 16 February 2020
Opening Hours: 8 am to 5 pm on weekdays, 8 am to 9 pm on weekends
Admission Fee: JPY200
Address: Ashigakubo, Yokoze, Chichibu District, Saitama Prefecture 368-0071
Directions: Take the Takasaki Line from Ueno to Kumagaya (60 min.) Change for Chichibu Railway (70 min.) From Seibu-Chichibu station, take the Seibu Kanko bus towards Mitsumine Jinja.
6. Miyama Yukitouro Festival (Kyoto)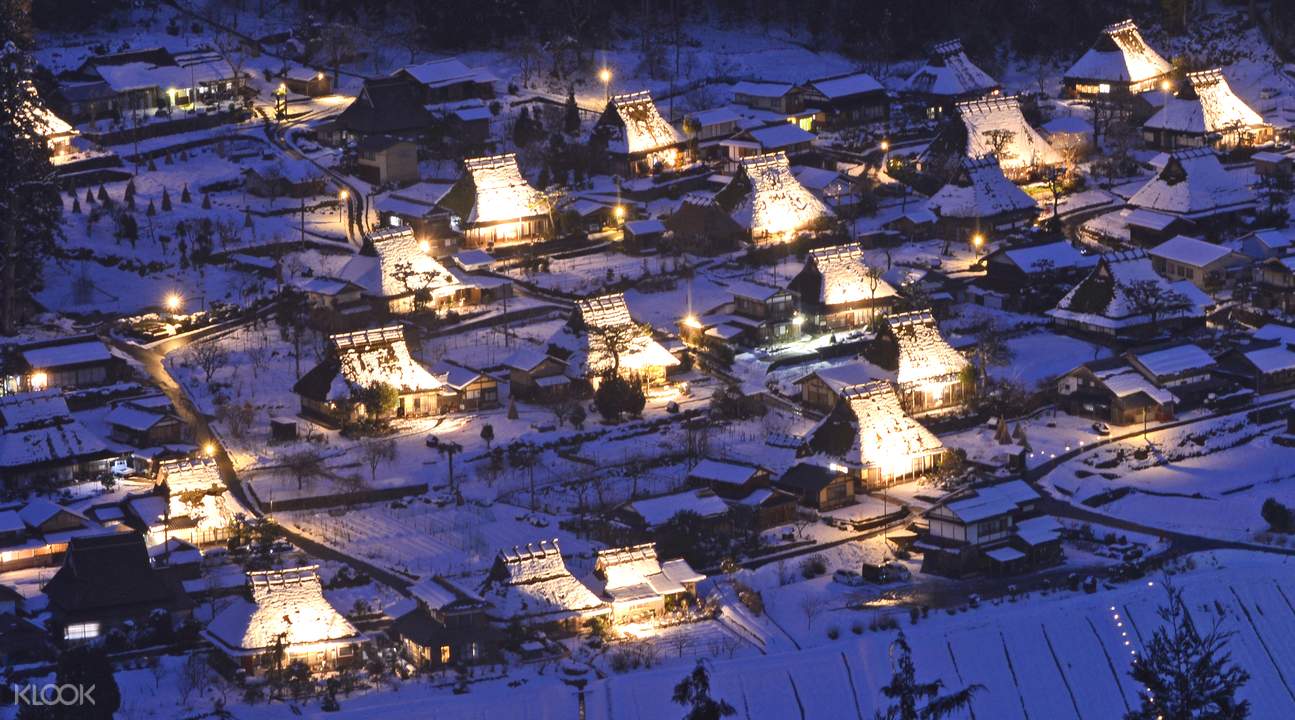 Neatly decked in blankets of snow, the Miyama Yuktouto Festival features rows of traditional Japanese thatched houses neatly preserved at the outskirts of the heartlands. If you've always had an eye for all things traditional and Japanese, the snow-covered scene will transport you into a nostalgic scene of ancient Japan.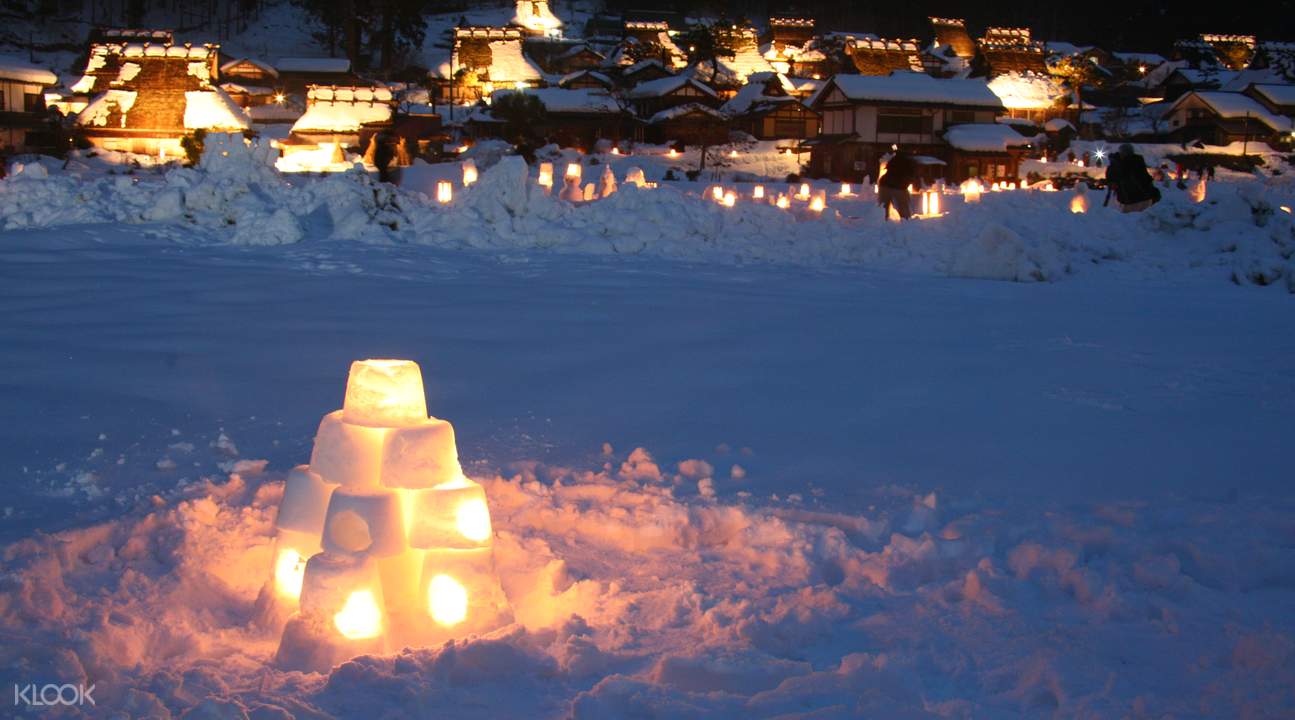 Apart from a walk down memory lane, suit up and slip on a pair of trusty old gloves for lantern making! Learn to make lanterns out of snow exclusively in Miyama Yuktouto Festival and indulge yourself in many local street food on Saturday (2 pm – 8 pm) and on all other days (5 pm – 8 pm).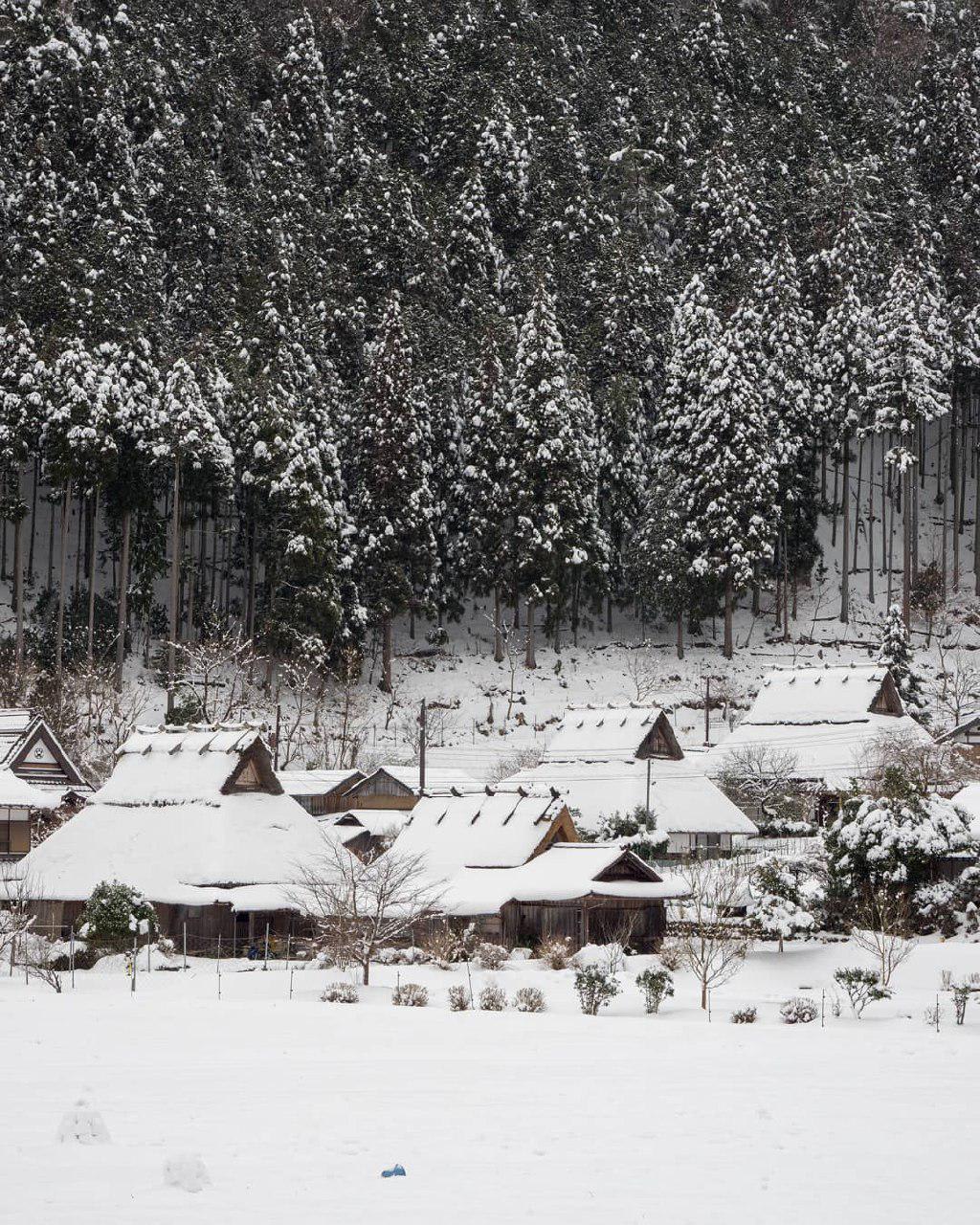 Photo credits: @kyoto__guide on Instagram
#Klooktip: If you're based in Osaka, save your JR Pass for another day and get to the festival woes-free with 2-way transportation included! Spare yourself from the brunt of traveling for more than an hour and instead, embark from either Umeda or Namba as your preferred tour start points
Duration: 25 January 2020 to 1 February 2020 (10 thatched houses will continue to light up after 1 February 2020)
Opening Hours: 5 pm to 8 pm
Admission Fee: Free
Address: Miyamachokita, Nantan, Kyoto 601-0712
Directions: From JR San-in Line, alight at Sonobe Station/Hiyoshi Station. Take the Nantan City Bus to Kita-Village, "Kayabuki no Sato", bus stop for about 1 hour.
7. Nabana no Sato (Mie)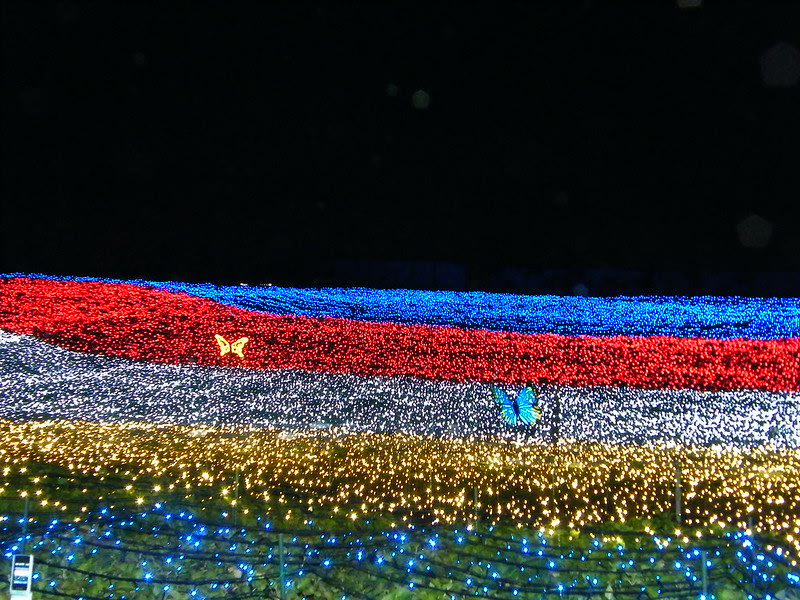 Photo credits: Emran Kassim on Flickr
Just when you thought you've seen it all, Japan has outdone itself yet again. The 2019-2020 winter illumination has set the bar high this winter – bedazzling the botanical garden at Nabana no Sato with over 8 million LED lights.
And true to their words, the Tunnel of Light will set the record straight as every visitor's first point of entry.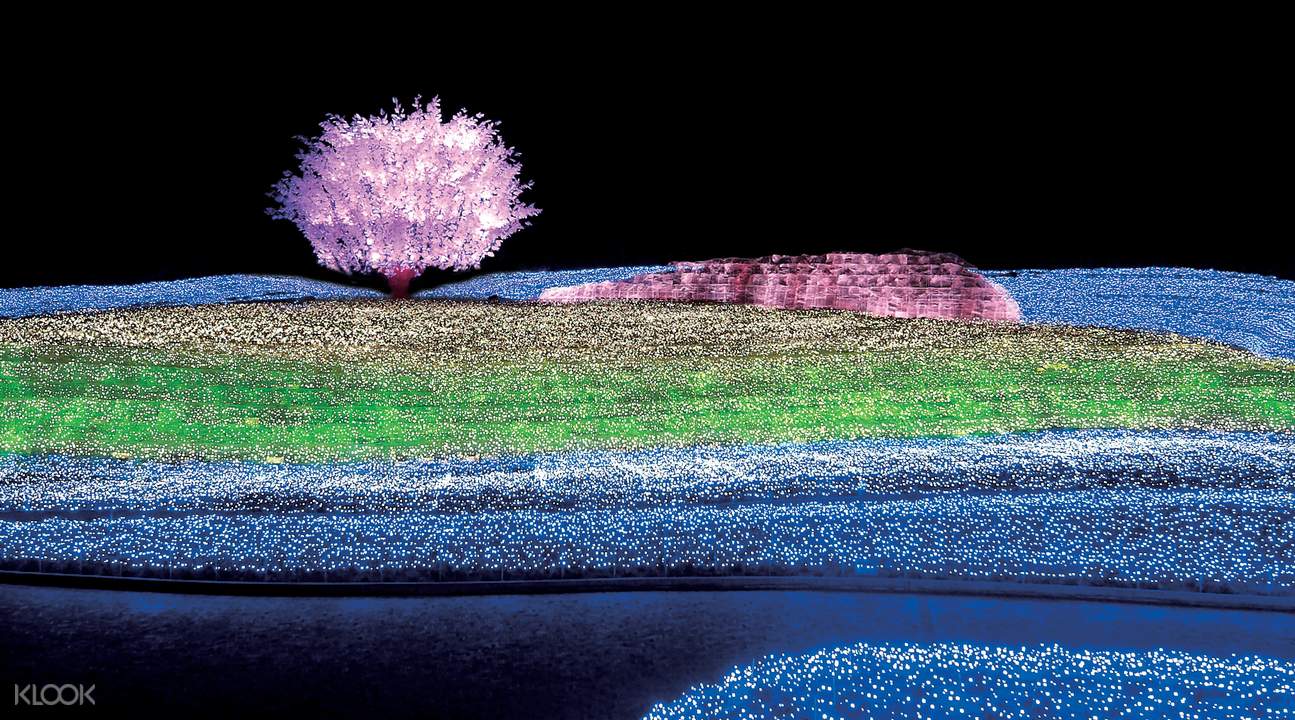 Welcoming Spring early, this year's theme, 'Sakura', will see a flood of lights in various hues of the popular hanami season. Make sure to head over during the weekdays instead of a better chance at capturing the illuminated blossoms sans any chance of photobombers. You can also check out more winter illuminations in Tokyo for a major winter glow up.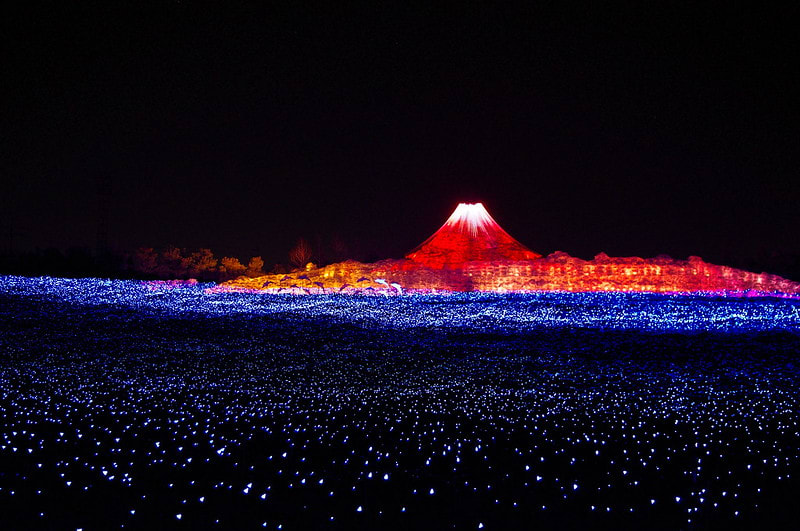 Photo credits: Emran Kassim on Flickr
With plenty of bucket list items to check off this winter in Japan, pair your visit to Nabana no Sato with another iconic attraction, Gozaisho Ropeway, on a day tour! More on that later!
Dates: 19 October 2019 to 6 May 2020
Opening Hours: 9 am to 9 pm on weekdays, 9 am to 9 pm on weekends & public holidays (Illumination starts 10 minutes after sunsets)
Admission Fee: JPY2,300
Address: Nagashima Kokomae-Urushibata 270, Kuwana, Mie 511-1144
Directions: Alight at JR Tsu Station, JR Nagoya Station or JR Nagashima Station (JR Nagasima Station: take a shuttle bus for JPY220 after)
8. Gozaisho Ropeway (Mie)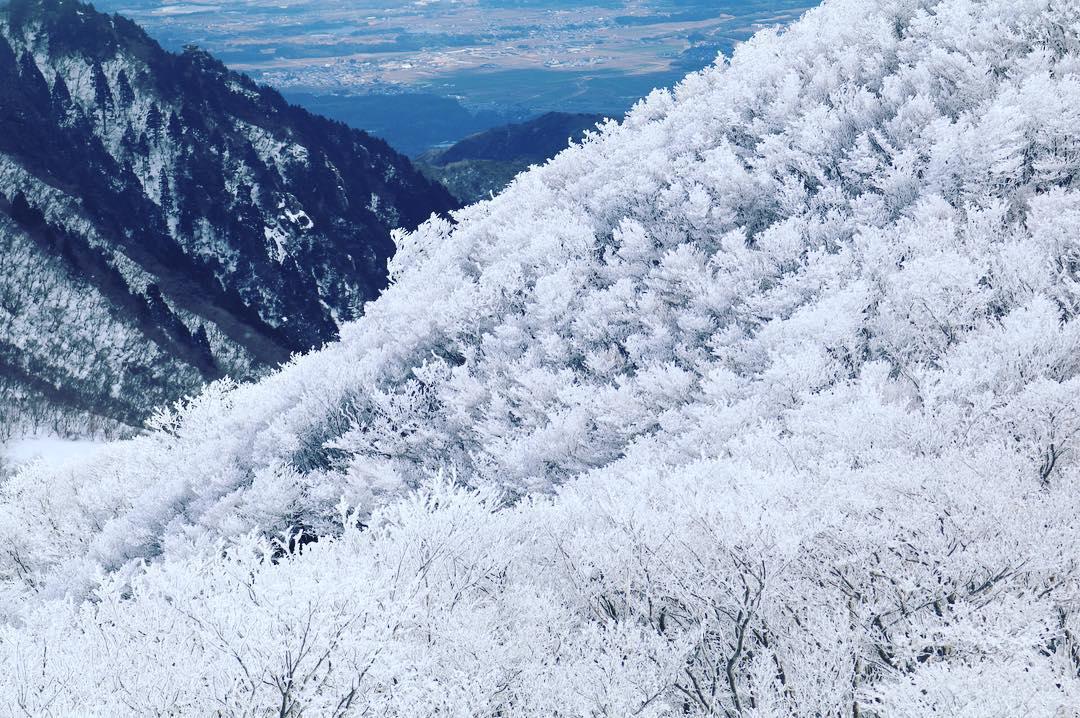 Photo credits: @ke_sk_ on Instagram
Looking like it came straight out of a grand painting, catch the unbeatable view at Mount Gozaisho along the Gozaisho Ropeway. The gradual ascent will reveal uninhibited views of Osaka's winter gems – trees coated with frozen snowflakes and a picturesque backdrop seemingly inspired by the biggest debut Disney film – Frozen.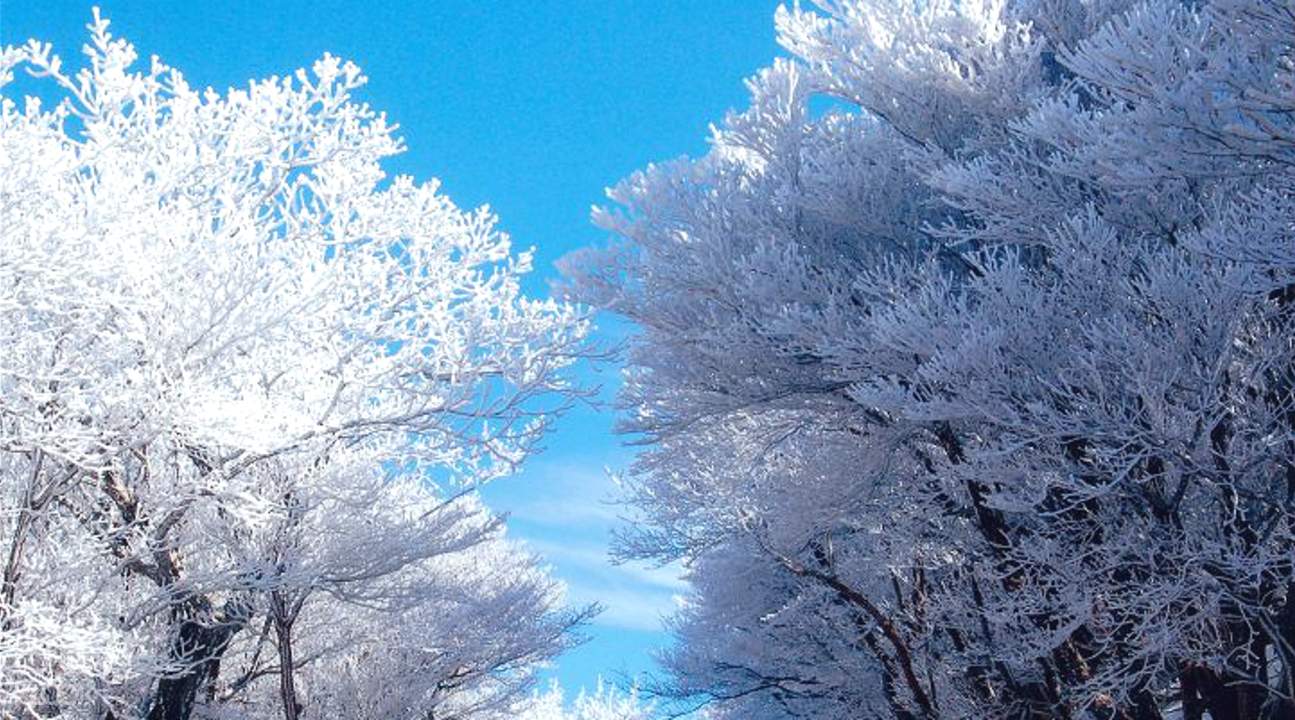 For a bona fide winter getaway of a lifetime, we can't think of a better killer combo than hitching a ride at Mount Gozaisho and spending a glitzy night at Nabana no Sato! Snag yourself a slot in a day tour with instant confirmation notice.
Address: Komono, Higashiomi, Shiga 510-1233, Japan
Directions: Take a train from JR Namba to Mount Gozaisho
Day Trip details
Meet-up Timing: 10 am
Meet-up Location: Nishi Umeda Park
9. Shirakawa-go Illumination (Nagano)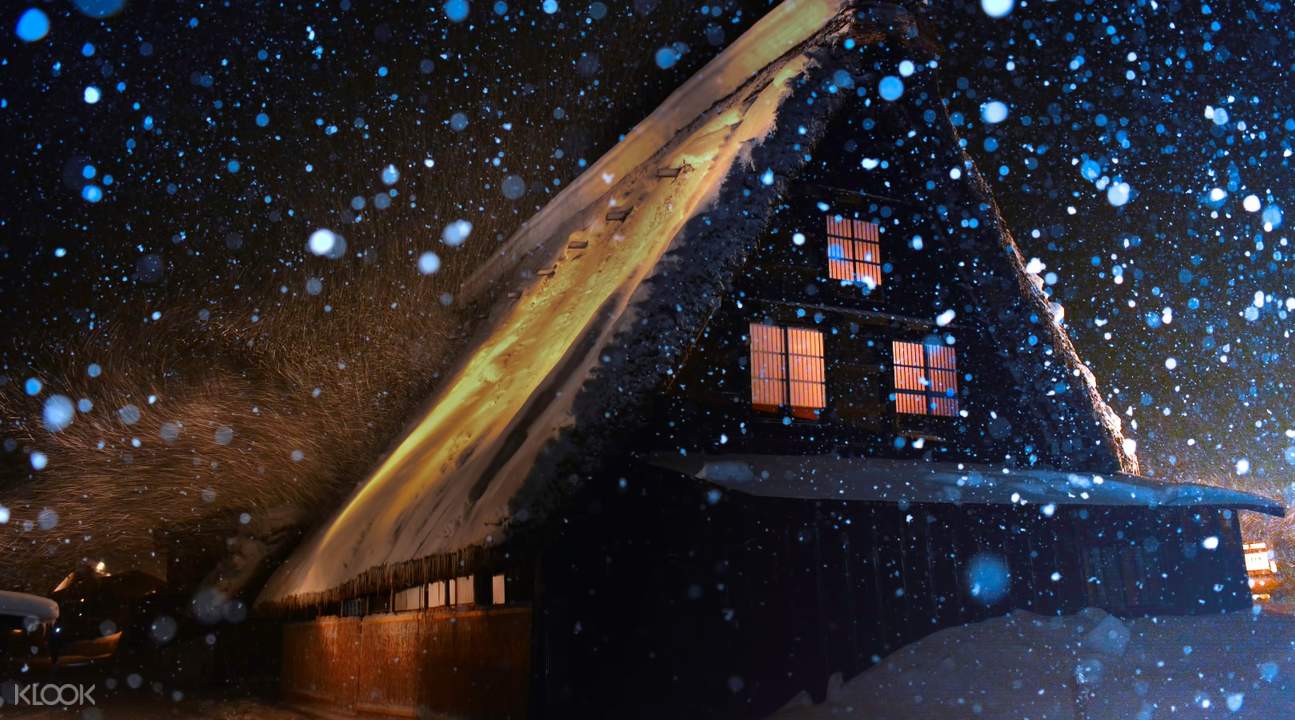 Definitely one of Japan's major highlights during the winter season, the Shirakawa-go Illumination is one attraction repeated visitors can't get enough of.
The UNESCO World Cultural Heritage Site is not only postcard-worthy, but curious travelers will be impressed with the iconic Gassho-style thatched roof houses – a mind-blowing architecture feature to withstand heavy snowfall. In fact, these have been intact since 300 years ago!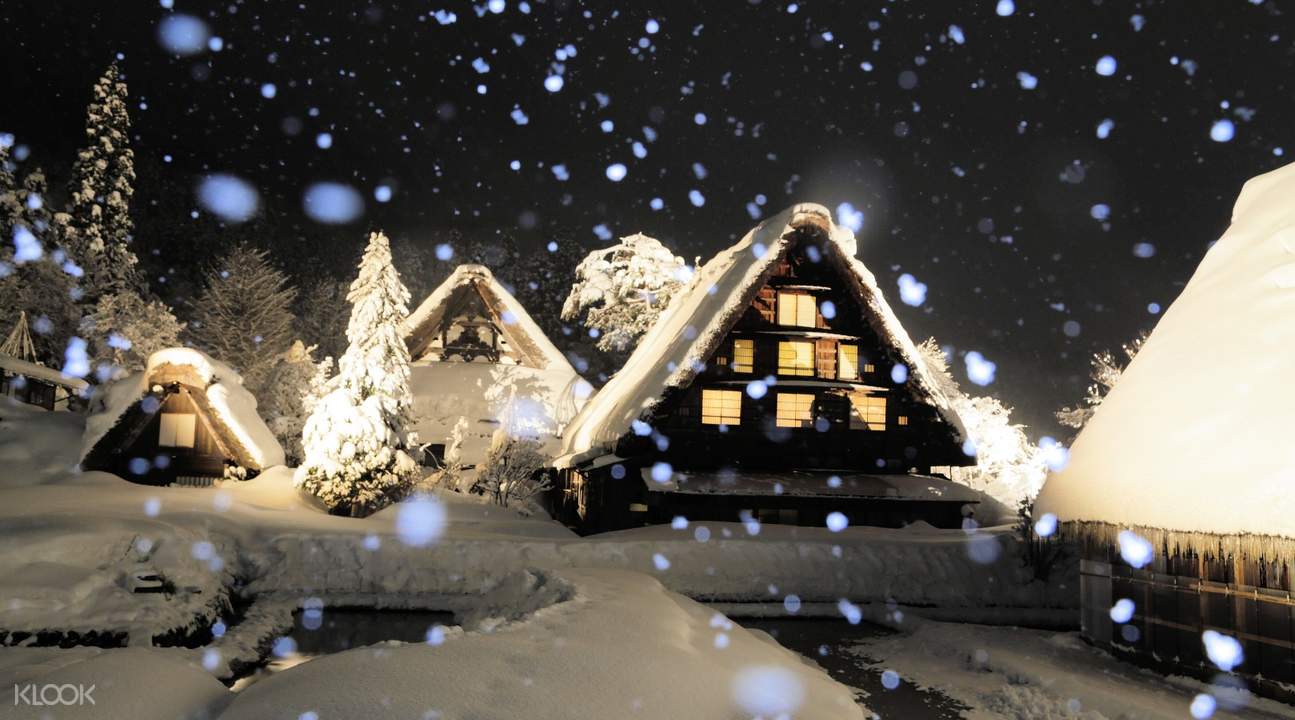 The real magic comes pouring in when dusk has fallen. The snowflakes catch on the reflected light, floating down like fallen stars. With plenty of photo spots and must-eats dotted within the village, here's a detailed guide to maximizing your visit to Shirakawa-go!
#Klooktip: Shirakawa-go Illumination is best accessed via a tour arrangement since there is a tourist cap. If you're staying at Nagoya or Takayama, pre-book your trip on Klook and get to the village in a jiffy!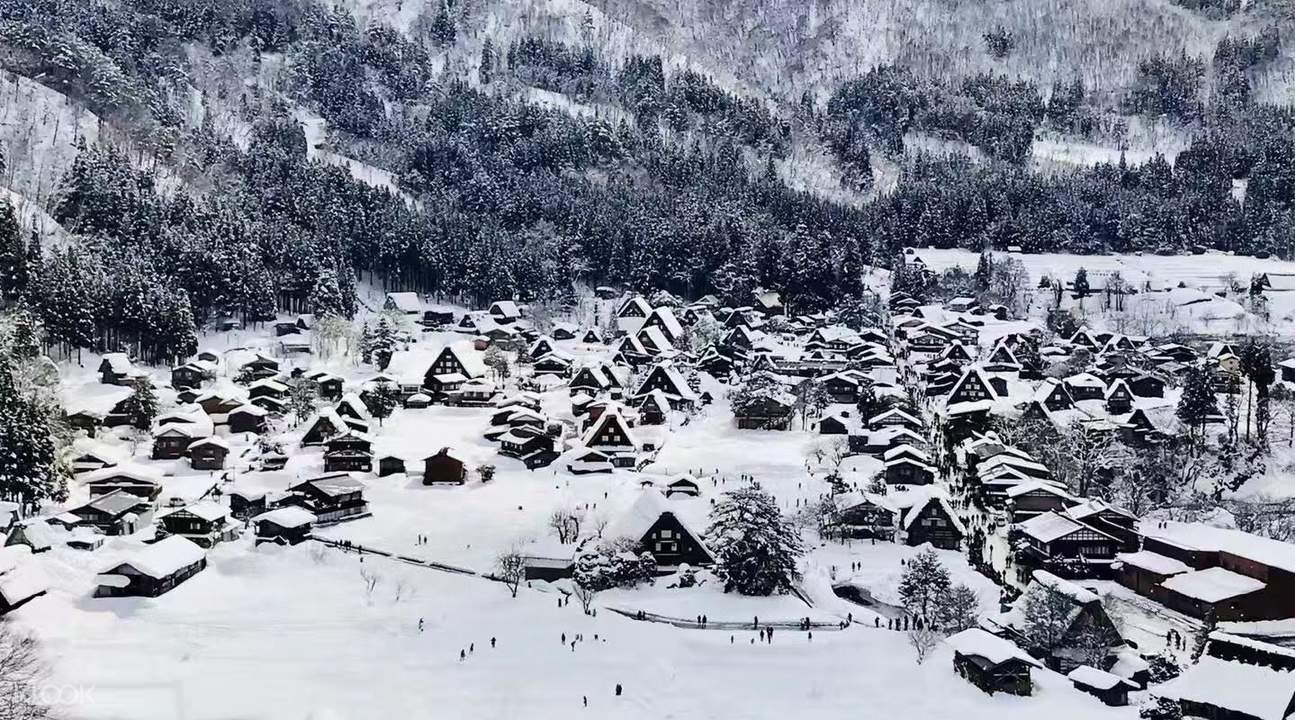 Date: 13, 19, 26 January 2020, 2, 9, and 16 February 2020
Opening Hours: 24 hours (Illumination starts from 5.30 pm to 7.30 pm)
Directions: Take a Shinkansen to Toyama city (covered by the JR Pass). From Toyama city, hop on the Nohi Bus to Shirakawa-go.
Day Trip details
Meet-up Timing: 9:10am or 3:40pm
Meet-up Location: ESCA shopping mall near Nagoya Station Taiko-Dori Exit or Takayama Station West Exit
Day Trip details
Meet-up Timing: 8.10 am
Meet-up Location: Yuri Fountain at Nagoya Station Shinkansen Exit
10. Tokamachi Snow Festival (Niigata)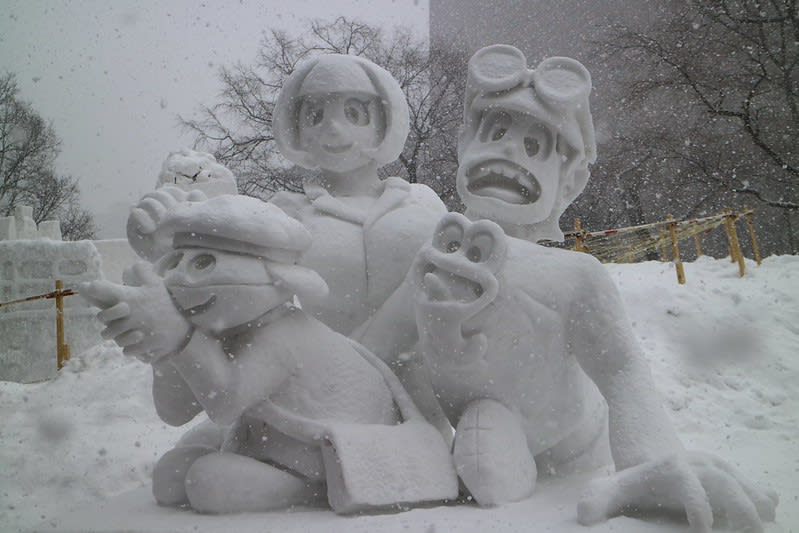 Photo credits: Akinori YAMADA on Flickr
An epic equivalent of the Sapporo Snow Festival, Tokamachi Snow Festival is rumoured to be the first-ever snow festival to kickstart in Japan. While both festivals are rooted in the same idea – snow sculptures and snow activities, Tokmachi has more of a next-door neighbourhood vibe. As such, you can expect fewer crowds during this festive period!
Tokamachi is a victim of heavy snowfall, with snow piled to a staggering 2 meters and more! In an effort to mask the inconvenience during winter, Tokamachi Snow Festival is a healthy distraction. With free Amazake (warm rice wine) for visitors to sip on and plenty of performances in the pipeline, they are known to stir up a fanfare and host a great celebration!
Date: 14 to 16 February 2020
Opening Hours: 6 pm to 10 pm (Friday), 9 am to 10 pm (Saturday), 9 am to 4 pm (Sunday). Time may vary.
Admission Fee: Free
Address: 1-760 Gakko-cho, Tokamachi-shi, Niigata and throughout other parts of the city
Directions: From Tokyo Station, take the Joetsu Shinkansen and change to the Hokuhoku line, getting off at Tokamachi Station. (Note that the JR Pass is not valid between Muikamachi and Tokamachi. Pass holders will have to pay a supplement fee of JPY300 one way)
Unlock up to RM350 for your wintry vacation
From now till 31st December 2019, save up to RM350 for your upcoming Winter getaway to Japan! Load up your carts and unlock these year-end promotions on us:
Save RM250 with "KLOOKIT250", minimum spending at RM1,500 (app only)

Save RM100 with "KLOOKIT100", minimum spending at RM1,000