Penang is always a good idea
The first thing that comes to mind when Penang is mentioned is the food. Beyond just thinking about what to eat or where to eat in Penang, make sure to plan on where you want to go visiting on the island as well! If you've already hit up all the typical first-time tourist spots, here are several ideas on some of the more unique things to do in Penang.
1. Browse the floor-to-ceiling bookshelves at BookXcess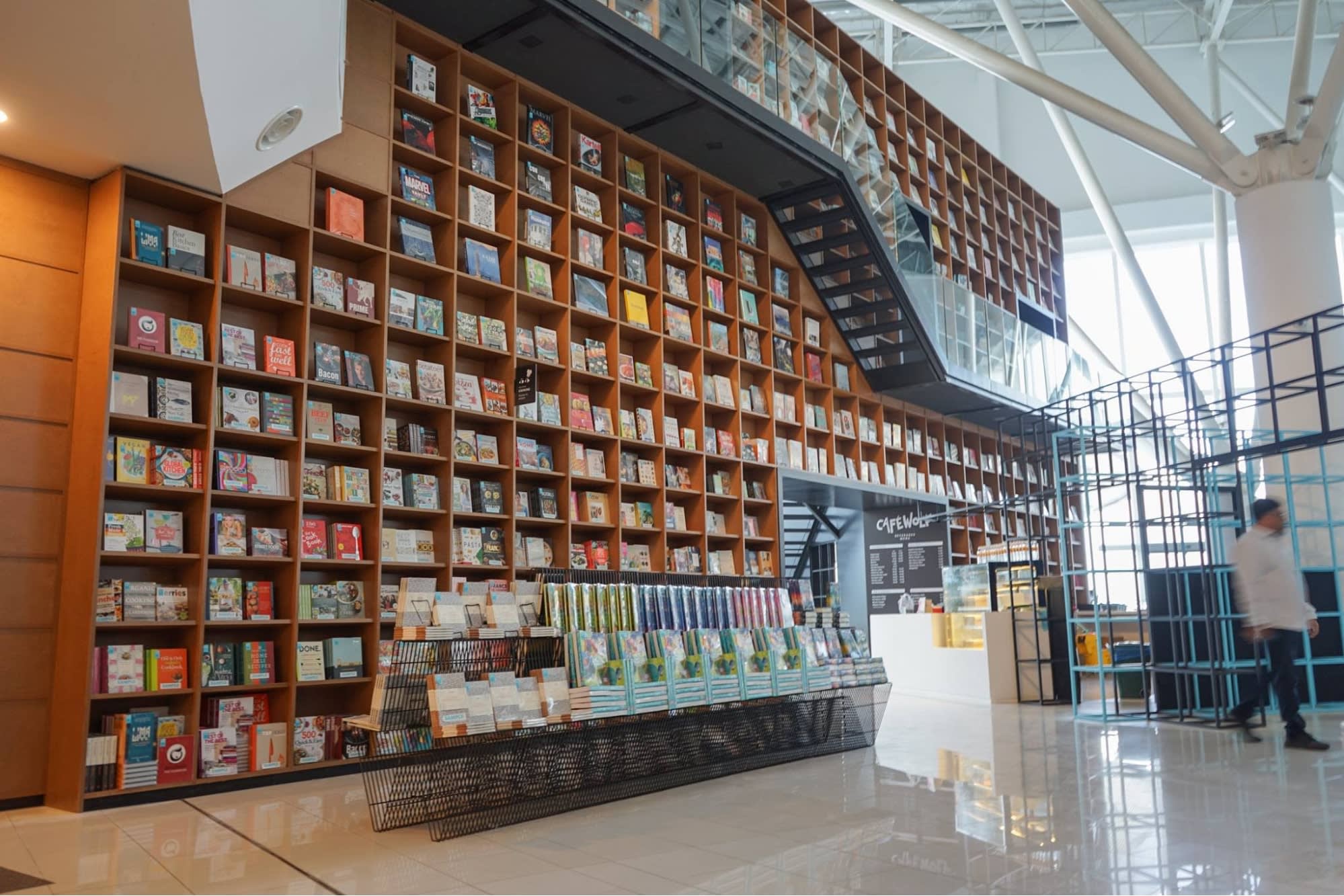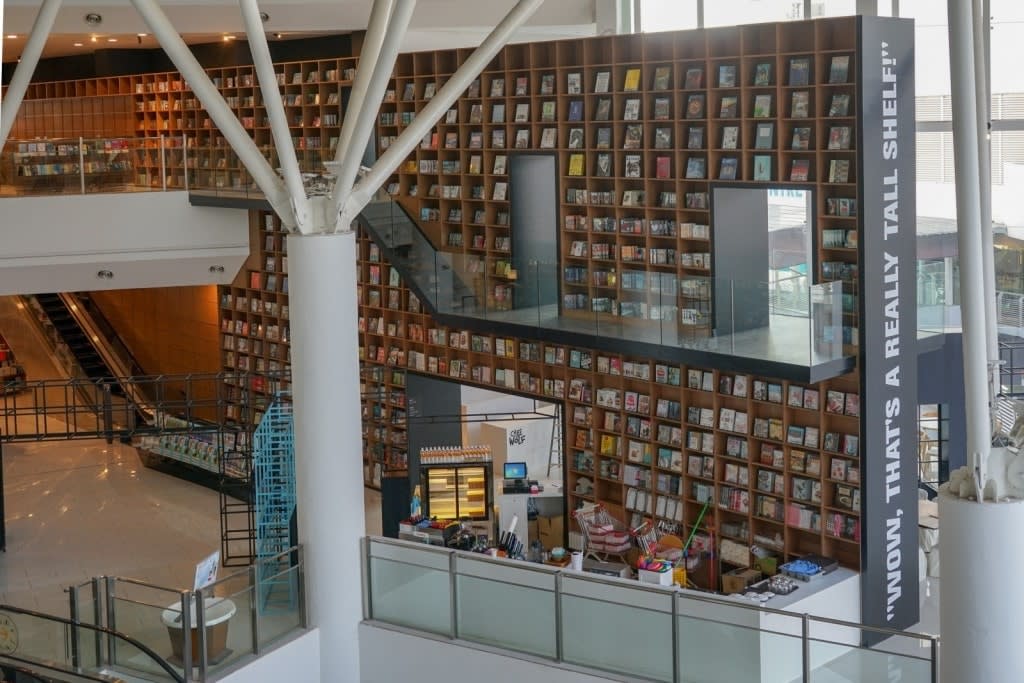 Photo Credit: BookXcess
Whether you're in the mood for book shopping or not, the first Penang BookXcess outlet in Gurney Paragon Mall will leave you in awe. With open bookshelves wrapping the walls and extending 2 storeys, it truly is a sight to behold.
Known for having easily the best deals on books in the market, it's easy to walk out with a basket full of books within just 10 minutes!
Besides that, the Gurney Paragon outlet has a Red Readerhood corner. For every book purchased from that section, the same book will be matched by BookXcess and donated to the needy like House of Hope, The Salvation Army, St. Joseph's Home and Hope Worldwide Penang.
BookXcess @ Gurney Paragon Mall
 Address: 7.06-7.16 & L8.02-8.-5 Gurney Paragon Mall, Gurney Dr, 10250, Penang
Opening hours: Daily, 10am to 10pm
2. Take a stroll around the Tropical Spice Garden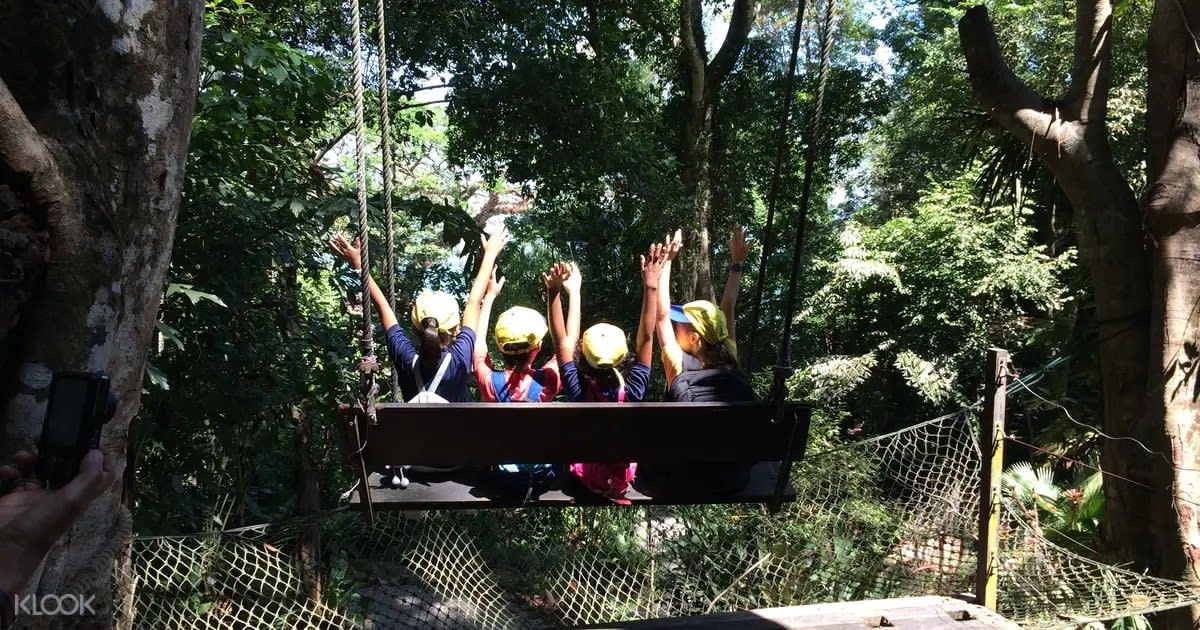 The first of its kind in Southeast Asia, the Tropical Spice Garden is a lush and landscaped 8-acre area. It's home to over 500 species of flora and fauna and a great place to learn about the plant world.
After walking through the garden, you can relax at the outdoor cafe which overlooks the Straits of Malacca. Sit back and admire the fantastic environment as you sip your drink. Make sure to spice up your Penang trip with a visit to this unique garden!
Book your Tropical Spice Garden tour from Klook
Tropical Spice Garden
Address: Lot 595 Mukim 2, Jalan Teluk Bahang, 11050 Penang, Malaysia
Opening hours: Daily, 9am to 6pm (last admission at 5:15pm)
3. Gather all your boba-loving gang for a bubble tea hot pot!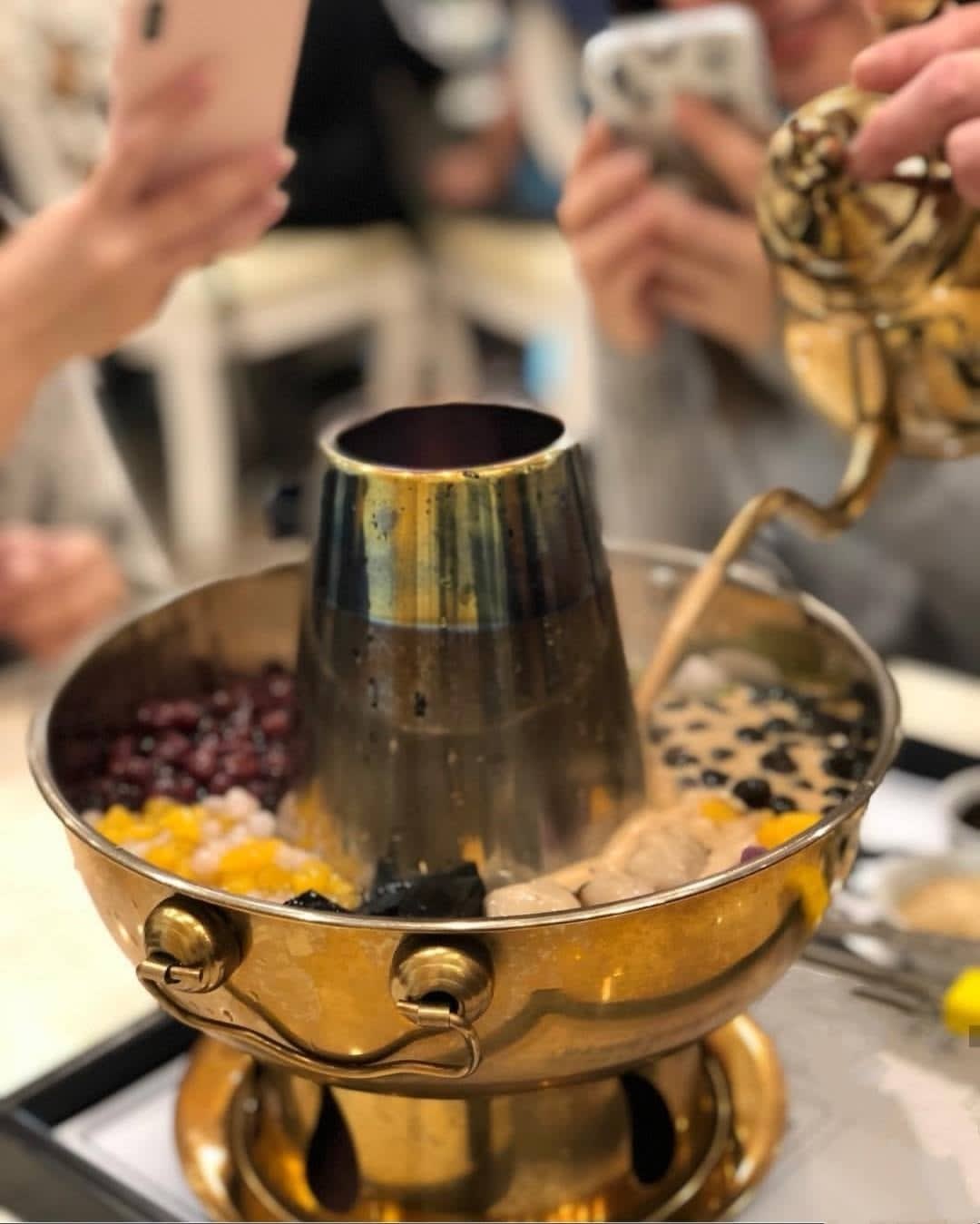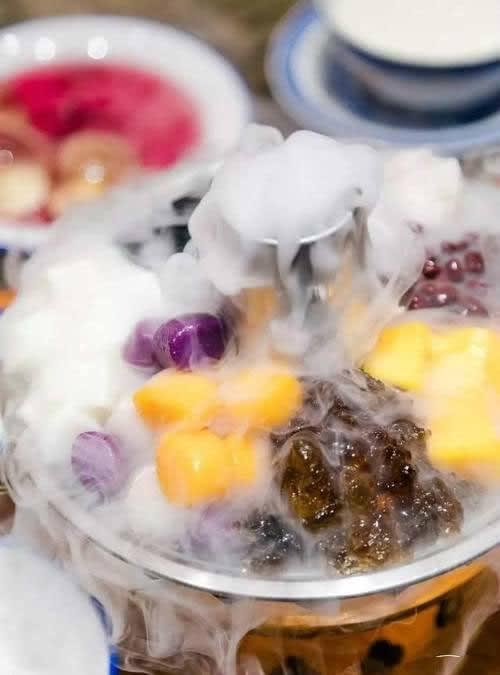 Photo Credit: 星空撞奶舖 Galaxy Tea Bar
While the opening of Malaysia's first Hai Di Lou outlet in Sunway Pyramid is causing a frenzy amongst hotpot fans, Penang is taking a different approach with their new steamboat innovation. At Galaxy Tea Bar, their latest menu item is the bubble tea hot pot!
You can choose between milk tea or fresh milk as your "soup base" which is then topped with various toppings like taro balls, tapioca pearls, grass jelly and more! Besides that, you can have it either hot or cold – depending on your preference.
If the boba steamboat is a bit much for you, the regular menu items are less daunting. They include authentic Taiwanese milk teas of different flavours made using ingredients imported from Taiwan.
星空撞奶舖 Galaxy Tea Bar
 Address: 22 Jalan Nagor, 10050 Georgetown
Opening hours: Monday to Thursday, 12pm to 12am | Friday to Sunday, 12pm to 1am
4. Explore Penang from a new perspective on a trishaw ride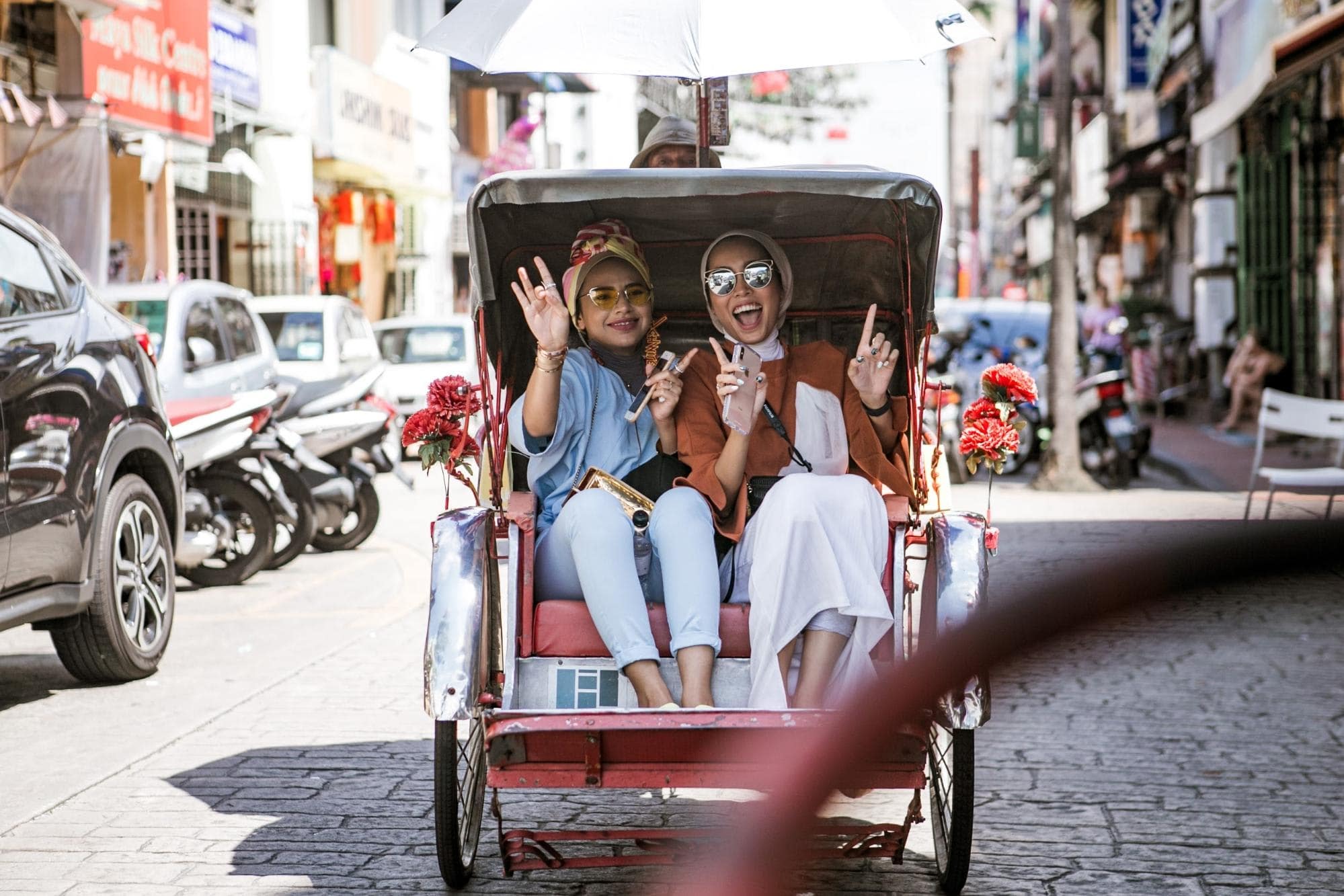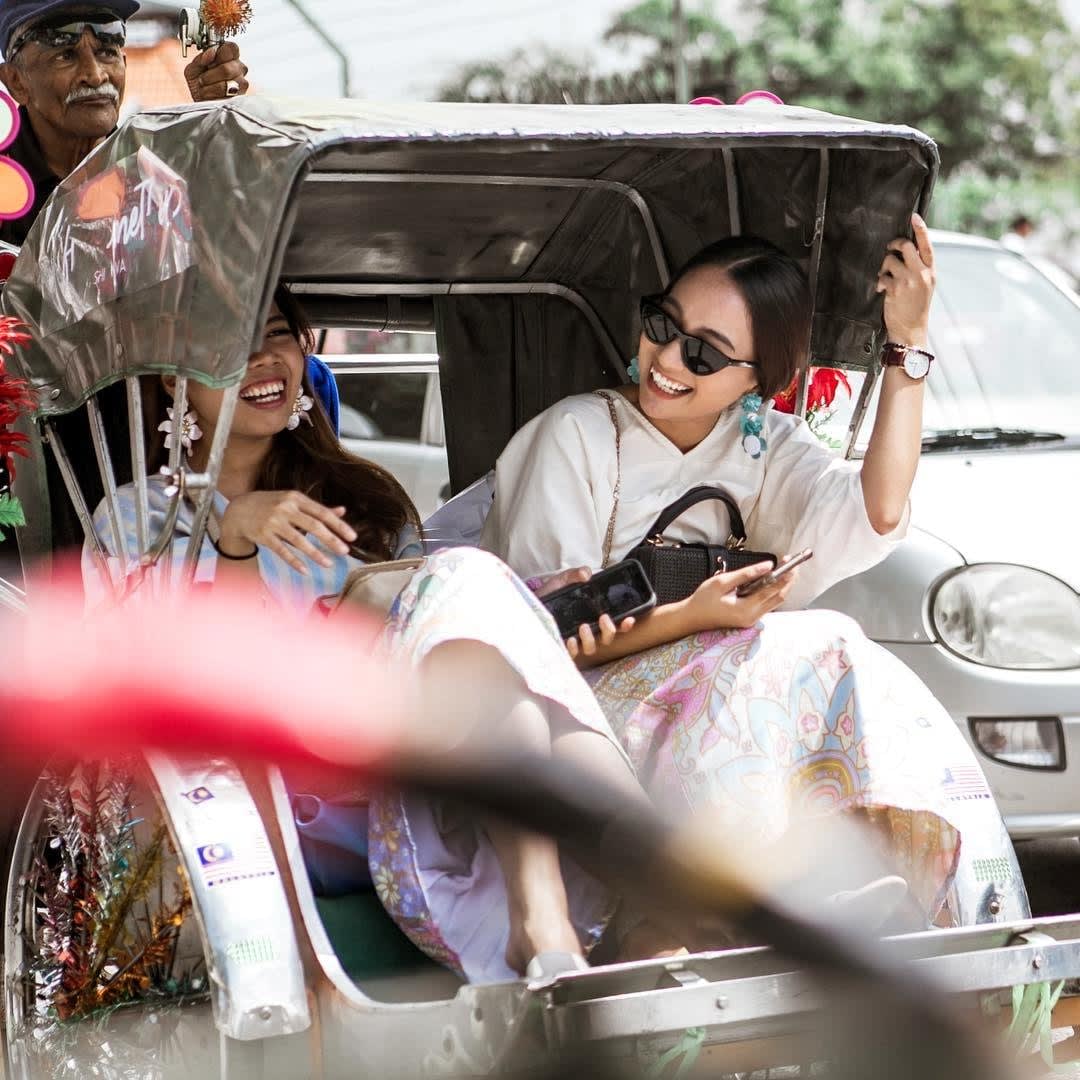 You might've been used to exploring Penang by foot or driving past the sights in a car. However, with a trishaw ride, you can see the best of this city at the perfect pace and shielded from the hot sun. Take a tour around Penang and marvel at the colonial buildings and soak in the old world charm.
A city that has embraced modernity while keeping its colonial traditions, Penang is a treasure trove of heritage buildings, charming streets, religious sites and more. So, hop on a trishaw ride and let it take around the city's UNESCO World Heritage Sites such as Fort Cornwallis, Khoo Kongsi, and more.
Discover Penang's must-see locations on a heritage trishaw ride
Heritage Trishaw Ride
Schedule: Morning – 9am to 12pm | Afternoon – 2pm to 5pm
Highlights: Fort Cornwallis, Penang Town Hall, Beach Street, Khoo Kongsi, Acheh Street, Kapitan Keling Mosque, Goddess of Mercy Temple, Little India
5. Lose yourself in the magical wonder of Avatar Secret Garden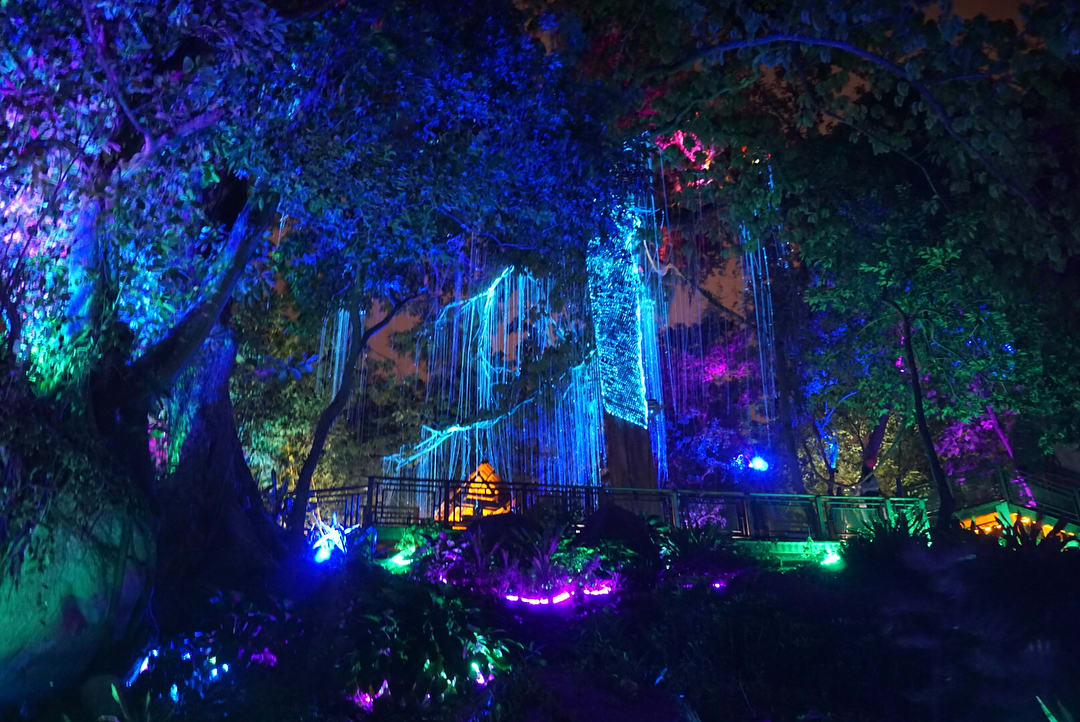 Photo Credit: @zatisyazwina (Instagram)
This is a place for the nighttime, the Avatar Secret Garden is like the Avatar's Tree of Souls coming to life. Located in Tanjung Tokong, this place has become a must-visit destination for many people visiting Penang and even locals living there!
A gigantic tree draped with colour-changing LEDs and surrounded by lush greenery lit up by vibrant spotlights, this place is great for date nights or even family time! There is no entrance fee to the garden itself but there may be parking fees collected by third party individuals.
Penang Avatar Secret Garden
Address: 336, Jalan Tokong Thai Pak Koong, Tanjung Tokong, 11200 Tanjung Bungah, Pulau Pinang
Opening Hours: Daily, 8am to 12am
6. Be surrounded by thousands of tropical butterflies at Entopia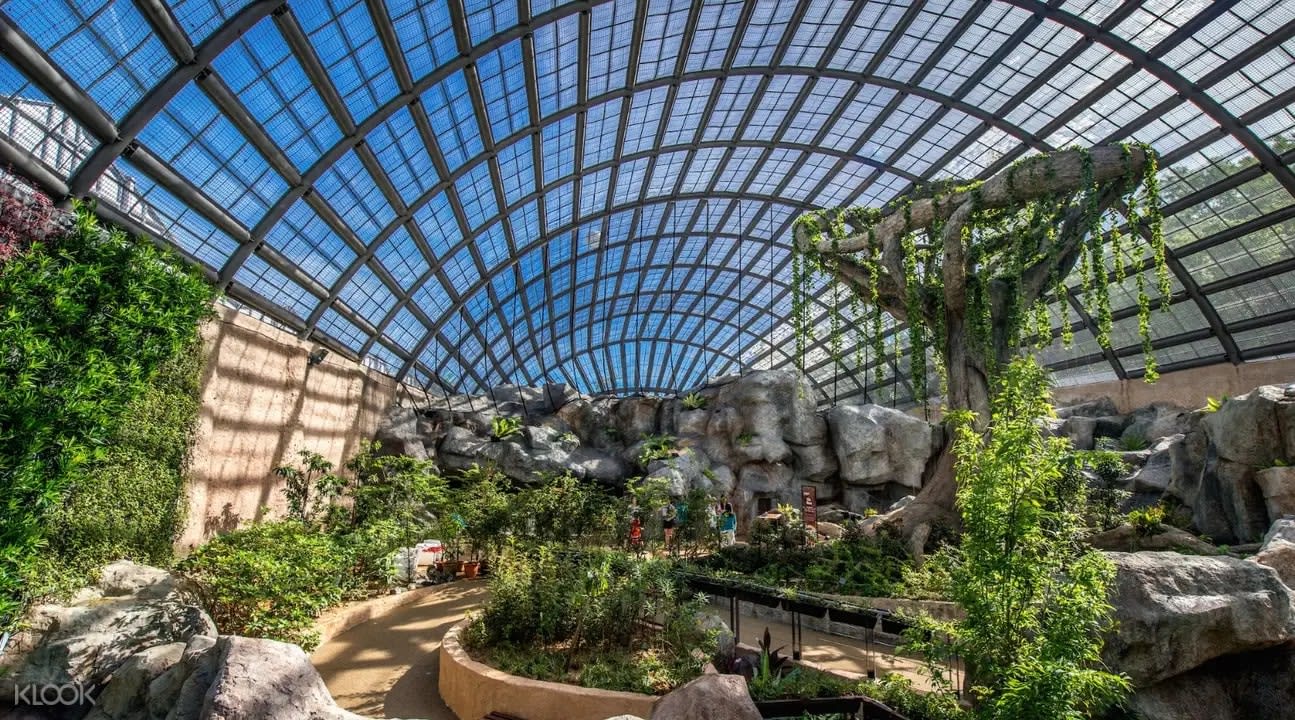 Separated into 2 sections, Entopia consists of The Natureland (living outdoor garden) and The Cocoon (indoor discover centre). In The Natureland, you can find a shared ecological space for various animal species from invertebrates to small reptiles living in their re-created natural habitat. It's one of the largest butterfly farms in all of Malaysia!
In The Cocoon, you can find a learning exhibition and several indoor activities. There are various interactive educational stations and hands-on activities to learn all about the various species within Entopia. More than just butterflies, Entopia offers a one-of-a-kind experience!
Get your open-dated tickets to Entopia from Klook
Entopia by Penang Butterfly Farm
Address: 830 Jalan Teluk Bahang, Teluk Bahang, 11050 Penang, Pulau Pinang
Opening Hours: Daily, 9am to 6pm (last admission at 5pm)
7. Test the limits of your fearlessness at The TOP Komtar

Make your way to the top of the tallest building in Penang and feel the thrill of looking down from the height of 249 meters above sea level. At Window of The Top, an open deck on the 68th floor, you can get a 360-degree view of Penang's urbanscapes. To take it further, step onto Rainbow Skywalk, a glass walkway for a walk-on-air experience!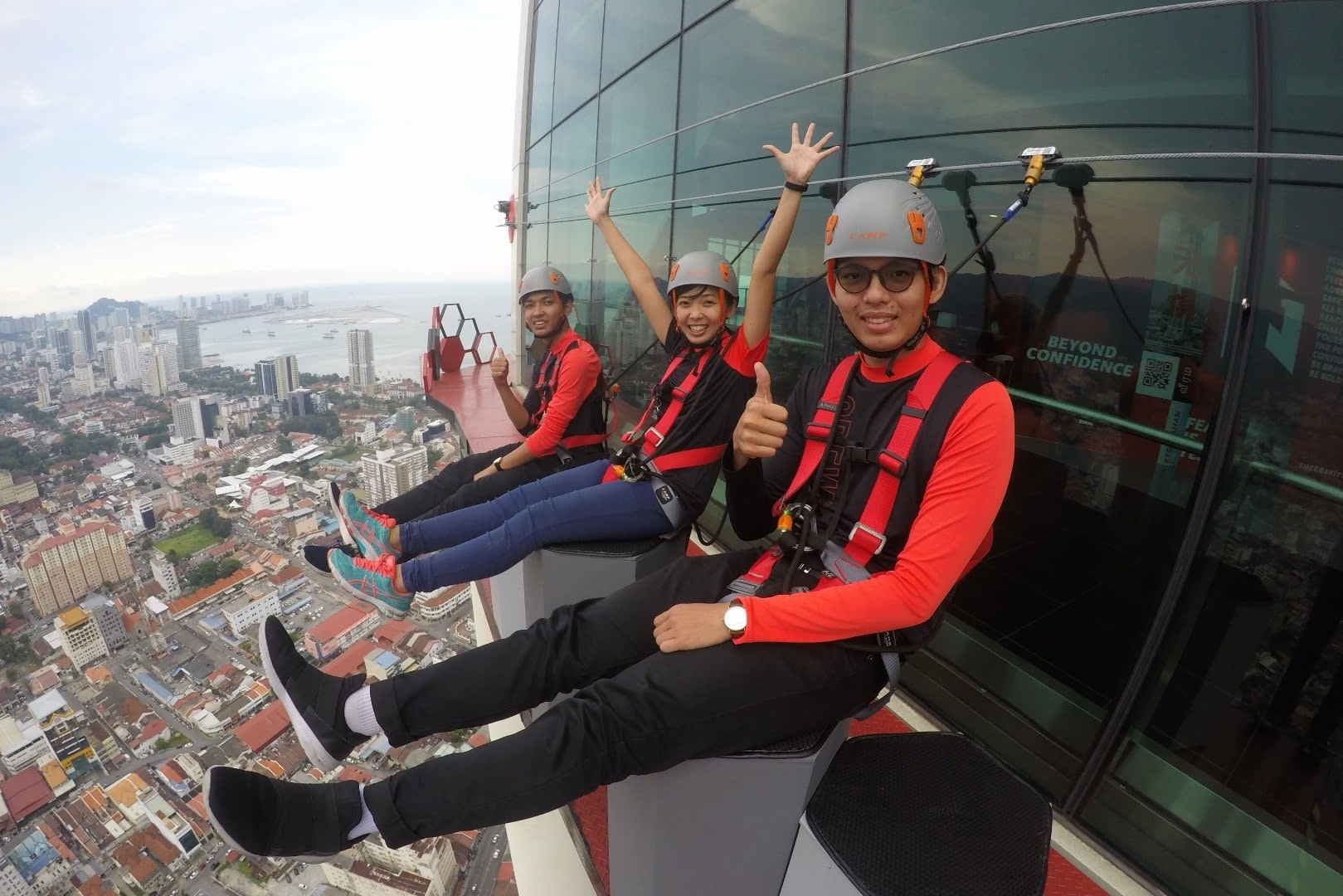 For those who are more adventurous can head to 65th level at The TOP Komtar for the Gravityz's Obstacle Rope Course. There's High Bench where you'll be sitting by the edge of the building, the Great Bridge with hexagon-shaped platforms suspended in the air, and G Rocky where you can lean back while sky high. These will certainly get your heart racing!
Window of the Top (Observatory Deck & Rainbow Walk)
Address: 1, Jalan Penang, 10000 George Town, Penang, Malaysia
Opening Hours: Sunday to Thursday, 11am to 10pm | Friday to Saturday, 11am to 11pm | Public & school holidays, 10am-10pm
The Gravityz's Obstacle Rope Course
Address:The Gravityz, 65 Floor, Jalan Penang, George Town, The TOP Komtar (Menara Komtar), 10000 George Town, Pulau Pinang
Opening Hours: Daily, 12pm to 8pm (last admission at 7pm)
8. Get up close and personal with nature at The Habitat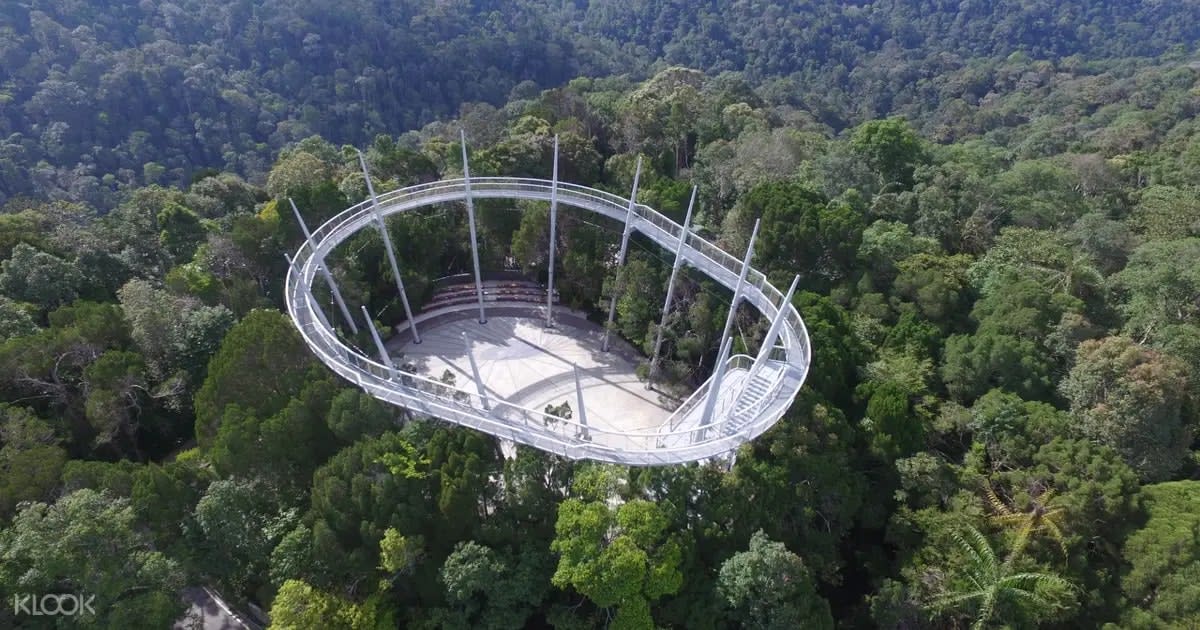 The first of its kind in Malaysia, The Habitat is located on the fringes of a 130-million-year-old untouched rainforest on Penang Hill. Giving its visitors a unique experience to be close to nature, the eco-friendly attractions include a historical nature trail, a treetop walk, canopy walkways, zip-lines and more.
With a rare view of the forest valleys and the Andaman Sea, it's recommended to visit the attraction during the late afternoon so you can catch one of the best sunset views of Penang Island!
The Habitat Penang Hill
Address: Bukit Bendera, 11300 Penang Island, Penang, Malaysia
Opening Hours: Normal walk – 9am to 7pm (last admission at 5:30pm) | Sunset walk- 5:30pm to 8pm (last admission at 7pm)
9. Stuff your face at the Penang International Food Festival (PIFF)
Photo Credit: Penang International Food Festival (PIFF)
An annual 16-day event, the Penang International Food Festival is an exciting experience that you definitely have to check out for yourself! Centred around the delicious cuisine of Malaysia's food capital, the festival is a paradise for the foodies out there.
Find all of Penang's best eats at this festival so it's best to come hungry! No need to worry about what to eat or where to eat in Penang. Also a place where culture, traditions and other experiences come together, the festival celebrates not just the food, but also the culinary heroes, local traditions and more.
Penang International Food Festival (PIFF)
Address: Across Penang
Dates: 13 April – 28 April 2019
10. Go on a hunt for mysterious speakeasy and hidden bars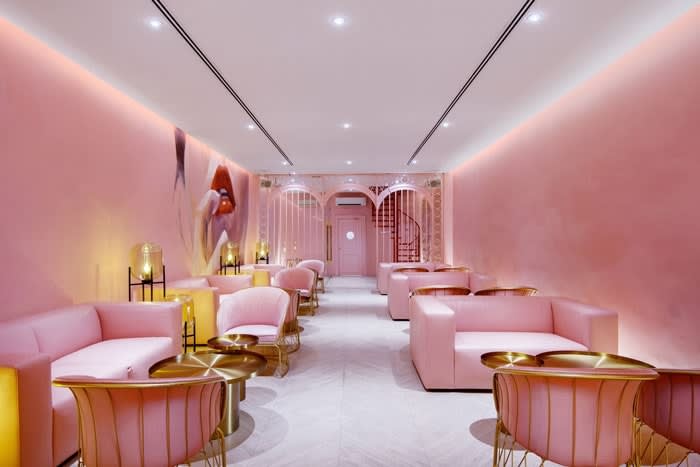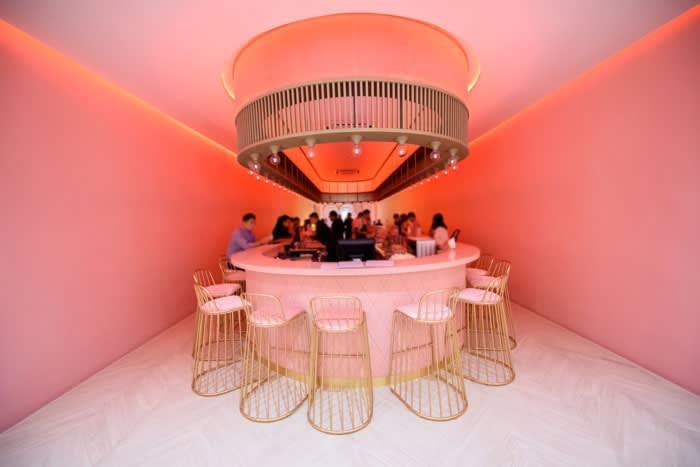 Photo Credit: Golden Shower by Chin Chin
Cosy and intimate watering holes, as well as beautifully decorated cocktail lounges, have been popping up frequently in the Penang nightlife scene lately and it's a shame to not go on a lil adventure searching for some of these popular speakeasies and hidden bars!
From the Wes Anderson-like Golden Shower by Chin Chin with its pink and gold interiors to Good Friends Club which evokes a sense of nostalgia – there are plenty to choose from. Each with their own specialty drinks and themed decor, it's a unique experience each time!
Klook your Penang essentials!
During the month of April, you can get RM15 off any Malaysian activities. So it's good to make use of this chance to book the Penang activities mentioned above! To help with your planning, make sure to also check out these other use Penang articles we have on Klook: