Hidden Gems in Bintan
Bintan is perfect for a weekend staycation – pristine beaches, crystal blue waters, and luxurious resorts. If you feel like getting out of your resort and exploring the island, you won't be disappointed.
From red brick igloos to soft sand dunes right in the middle of the tropics, you might just abandon the comforts of your resort for these 10 secret spots in Bintan you haven't heard of!
Essentials
1. Staying connected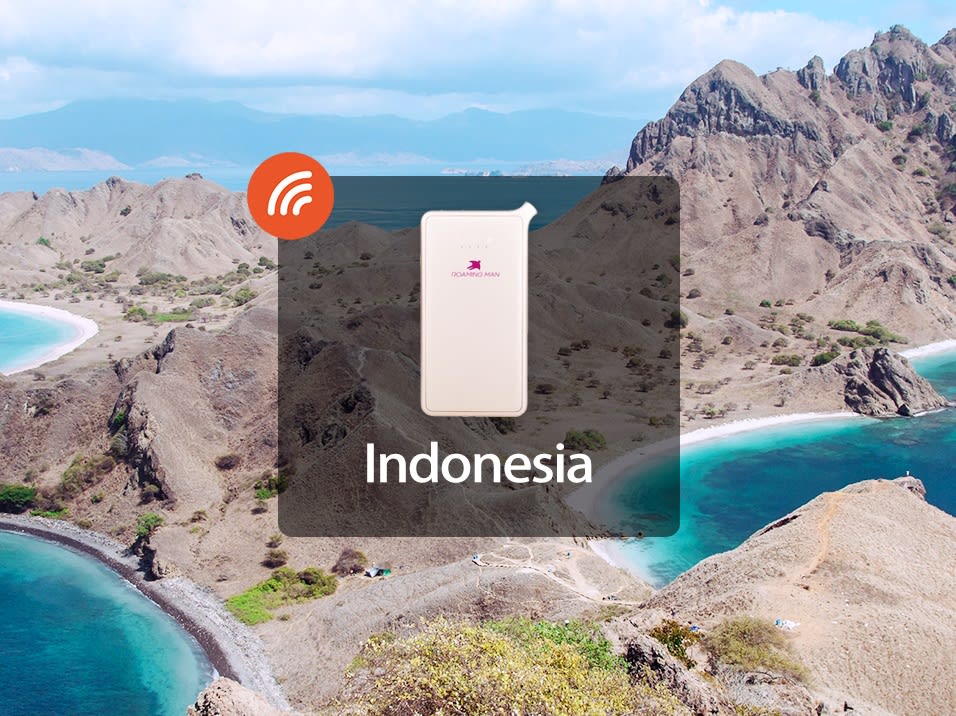 Before heading to Bintan, pre-book a portable 4G Wifi and have it delivered right to your doorstep in Singapore for just under $4! This handy lifesaver connects up to 5 devices at a go, perfect for sharing with the squad. The convenient arrangement means you no longer have to make the extra trip to collect your essentials.
2. Getting to Bintan from Singapore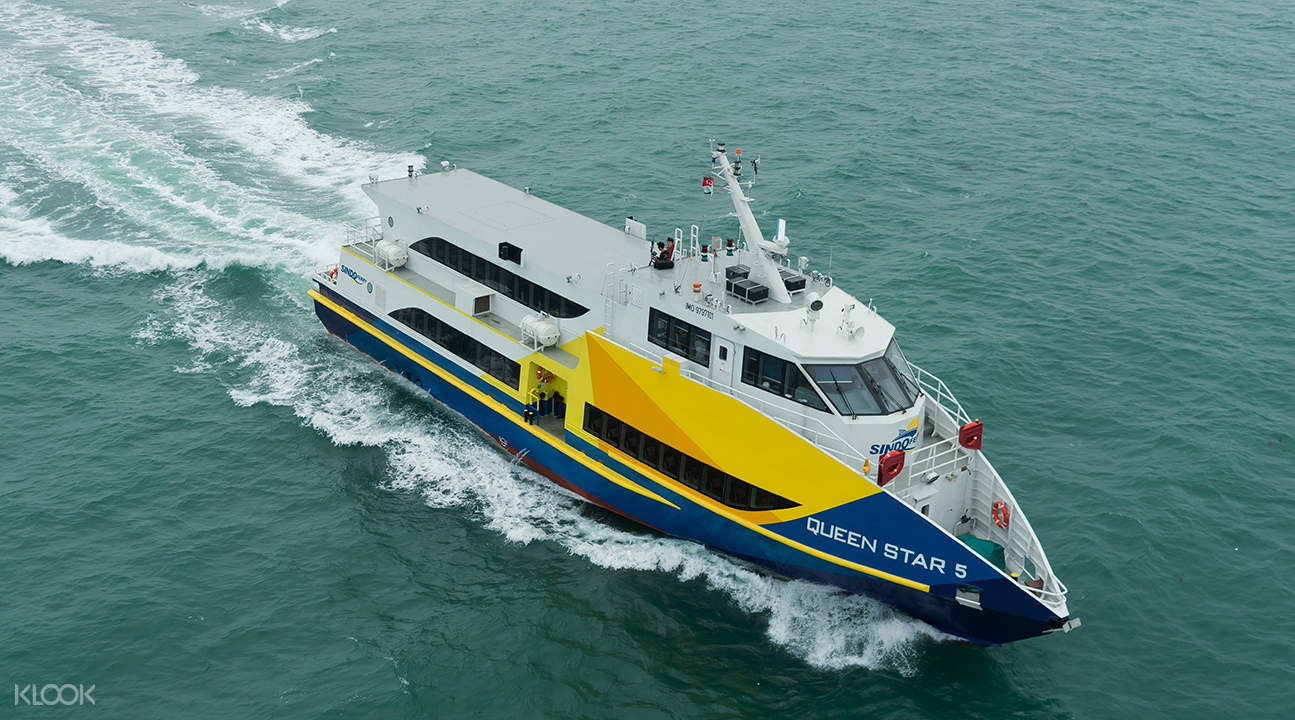 The ferry from Singapore ports at 2 terminals. If you're heading to Tanjung Pinang, the main town of Bintan Island in Indonesia, Sri Bintan Pura Ferry Terminal will be the closest terminal.
Similarly, if you're staying at the popular Bintan Resorts (North of Bintan), Bandar Bentan Telani Ferry Terminal is the nearest access point.
Snag your ferry tickets at the most competitive prices when you pre-book with Klook. Simply show your e-voucher on your mobile along with your passport and you're ready to go!
3. Private Car Charter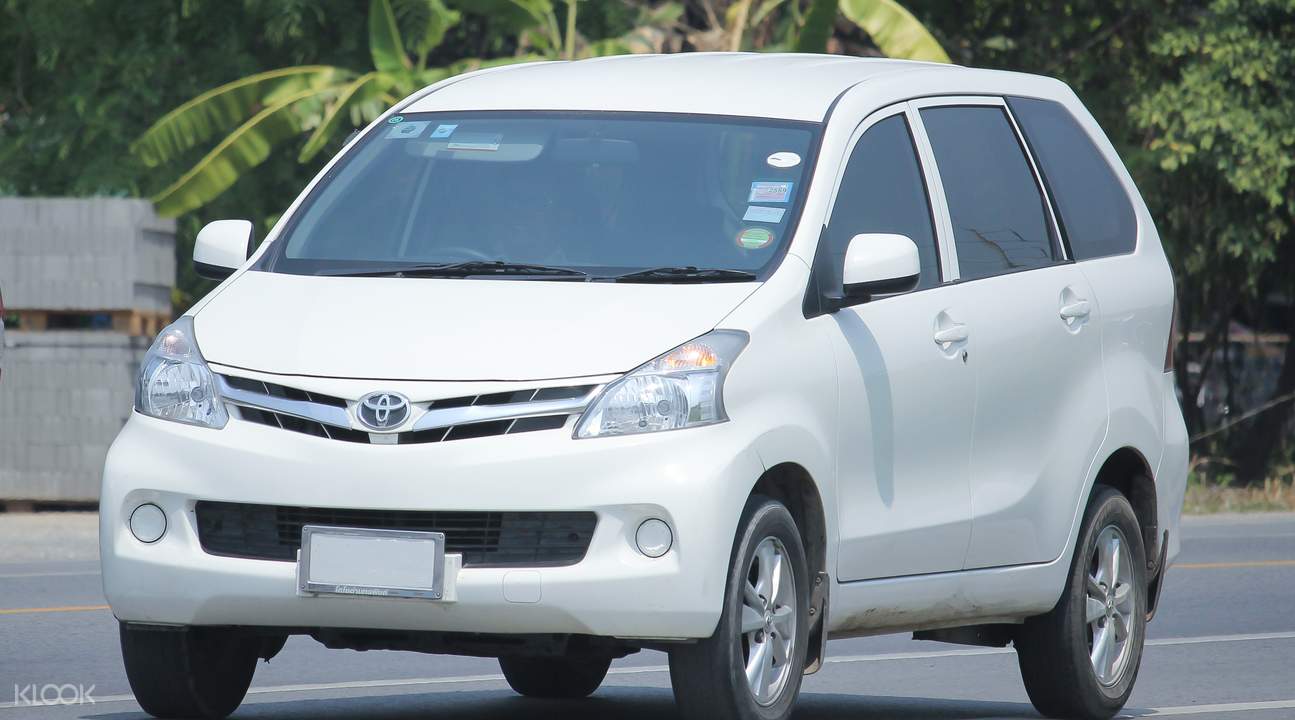 With little to no public transportation networks, you will need to get around by car. While you can hire one or hail a taxi, it may be unwise for travelers who aren't familiar with Bintan's roads and risk getting stranded in a desolate spot with no navigation signs or taxis in sight!
Sweep your worries aside and opt for a Private Car Charter. Accommodating up to a seating capacity of 25 pax with a private hire at your disposal, you can get local tips from your driver and set off at your own time and pace.
1. Gurun Pasir Busung: an exotic desert
Photo credits: @bangunandrian on Instagram
Laid with white-washed sand dunes and a gentle contrast against Bintan's sky canvas, Gurun Pasir Busung is an epic equivalent of the Arabian desert; minus the sweltering heat and strolling camels. Budget travelers and Instagrammers don't have to wander that far for a taste of Aladdin. Bintan's dreamy oasis is the perfect alternative to realizing your Disney dream!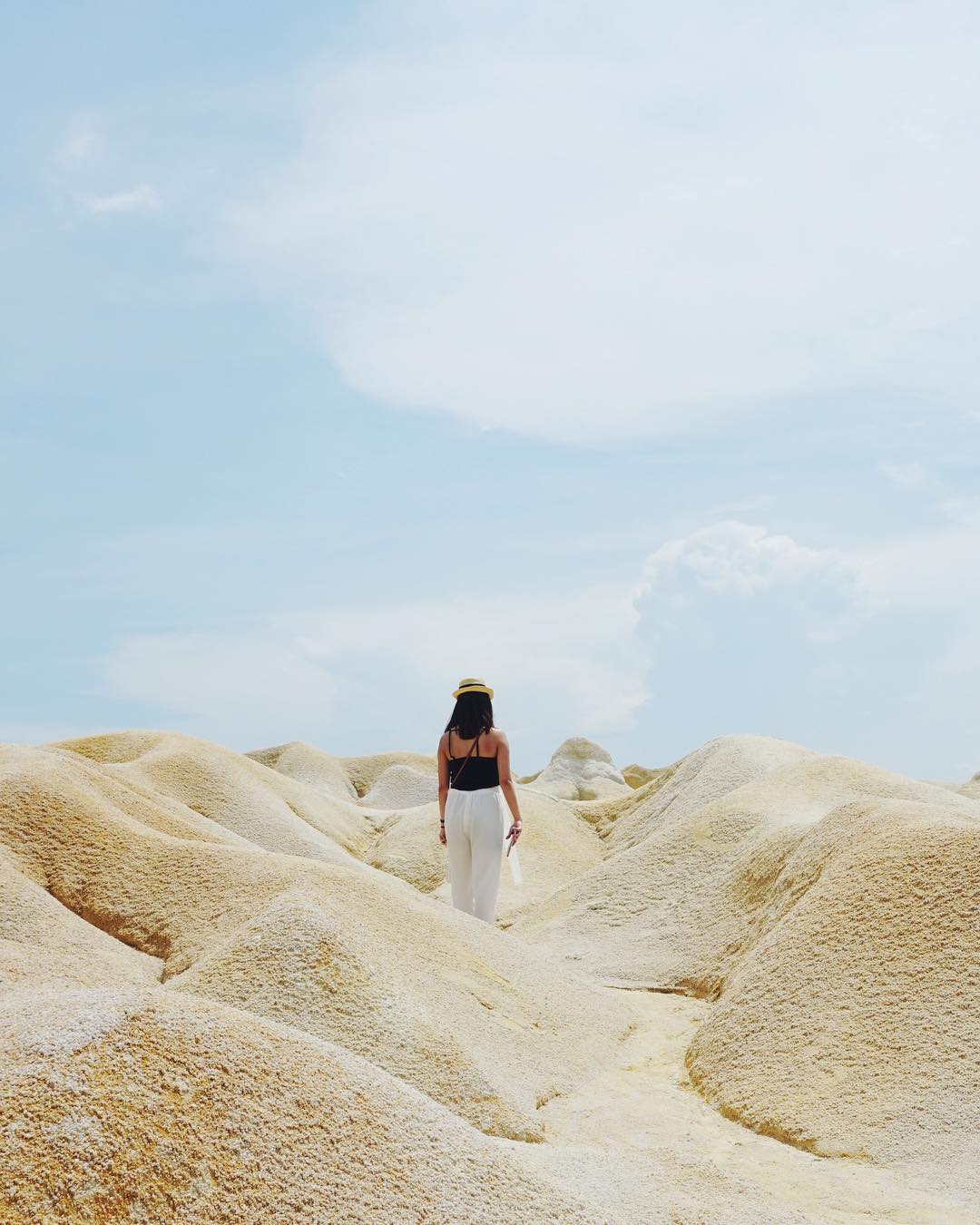 Photo credits: @devitedja on Instagram
#Klooktip: The Arabian desert is a lone attraction on the West of Bintan. Although inaccessible by public transportation, you can take advantage of your Private Car Charter to get there in a jiffy!
Address: Busung, Seri Kuala Lobam, Kabupaten Bintan, Kepulauan Riau 29152, Indonesia
Opening Hours: 24 hours
2. Ferry-turned-Hotel: Doulos Phos The Hotel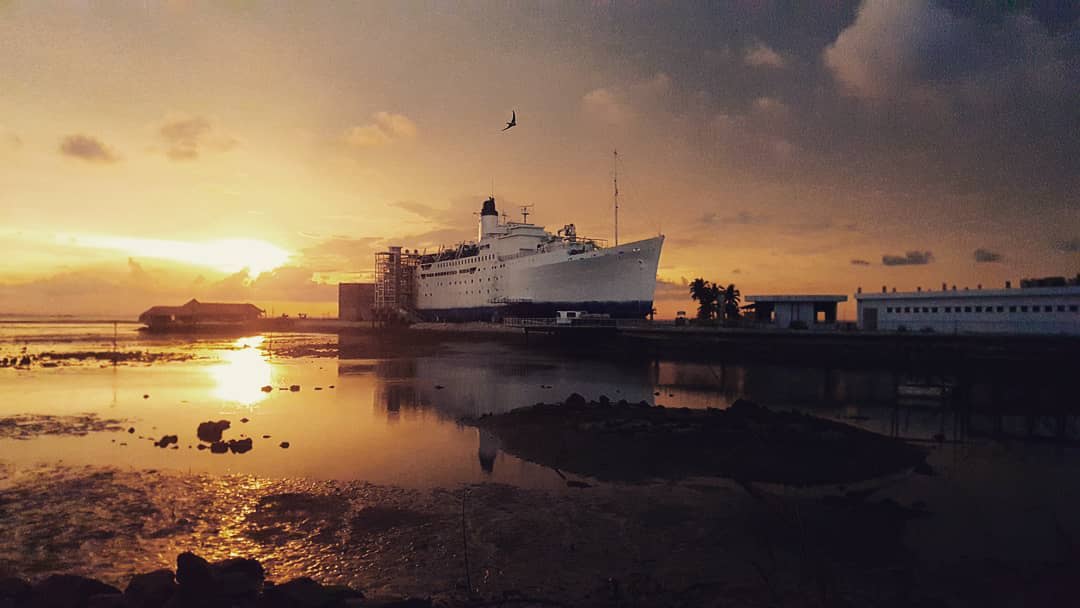 Photo credits: @ekologic85 on Instagram
Doulos Phos spent the last decades stranded in Bintan, turning into a photo op for curious travelers. The 104-year-old antique has now been acquired by a Singaporean businessman in 2019 and turned into… Wait for it… A ship hotel! Pegged as Bintan's most luxurious travel development, the vessel even has a maritime museum to keep you entertained!
Address: Kawasan Pariwisata Lagoi, Sebong Lagoi, Teluk Sebong, Bintan Regency, Riau Islands 29155, Indonesia
Opening Hours: 24 hours (front desk)
3. Bintan's Chinese heritage: 500 Lohan Temple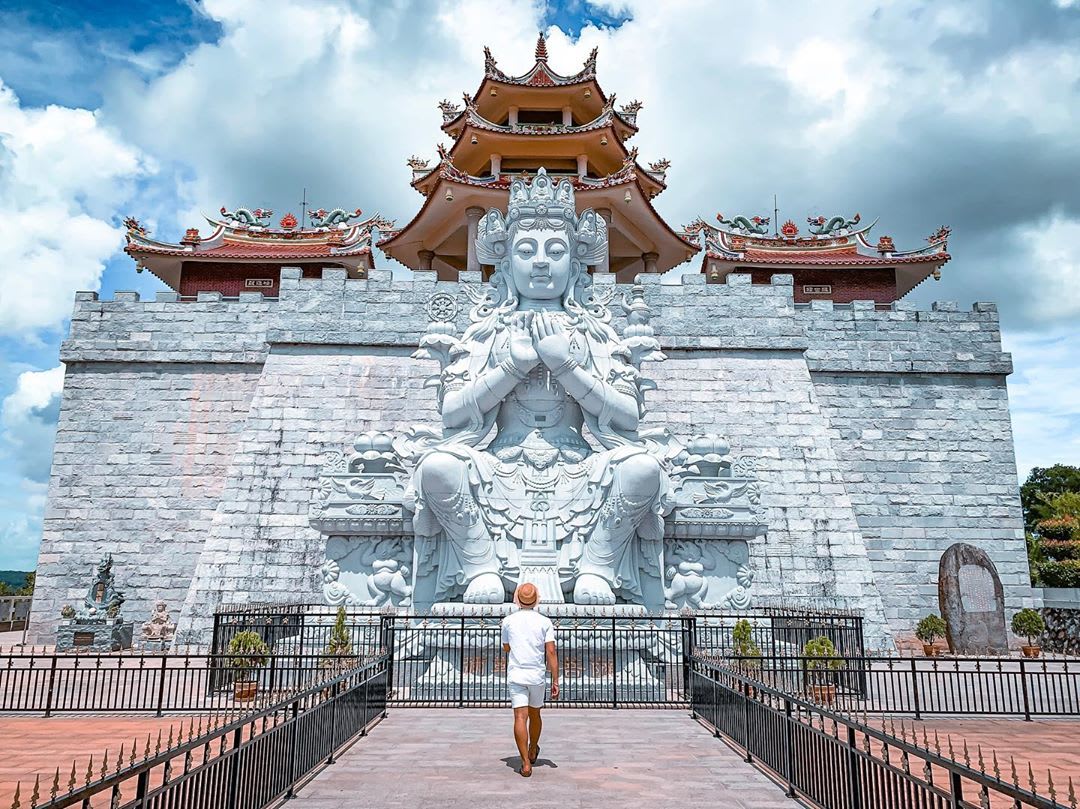 Photo credits: @danthelion_15 on Instagram
500 Lohan Temple is Bintan's hidden gem for all history buffs and those looking to revamp their IG feed. The Buddhist shrine is home to some of the finest architecture and intricate sculptures to marvel at.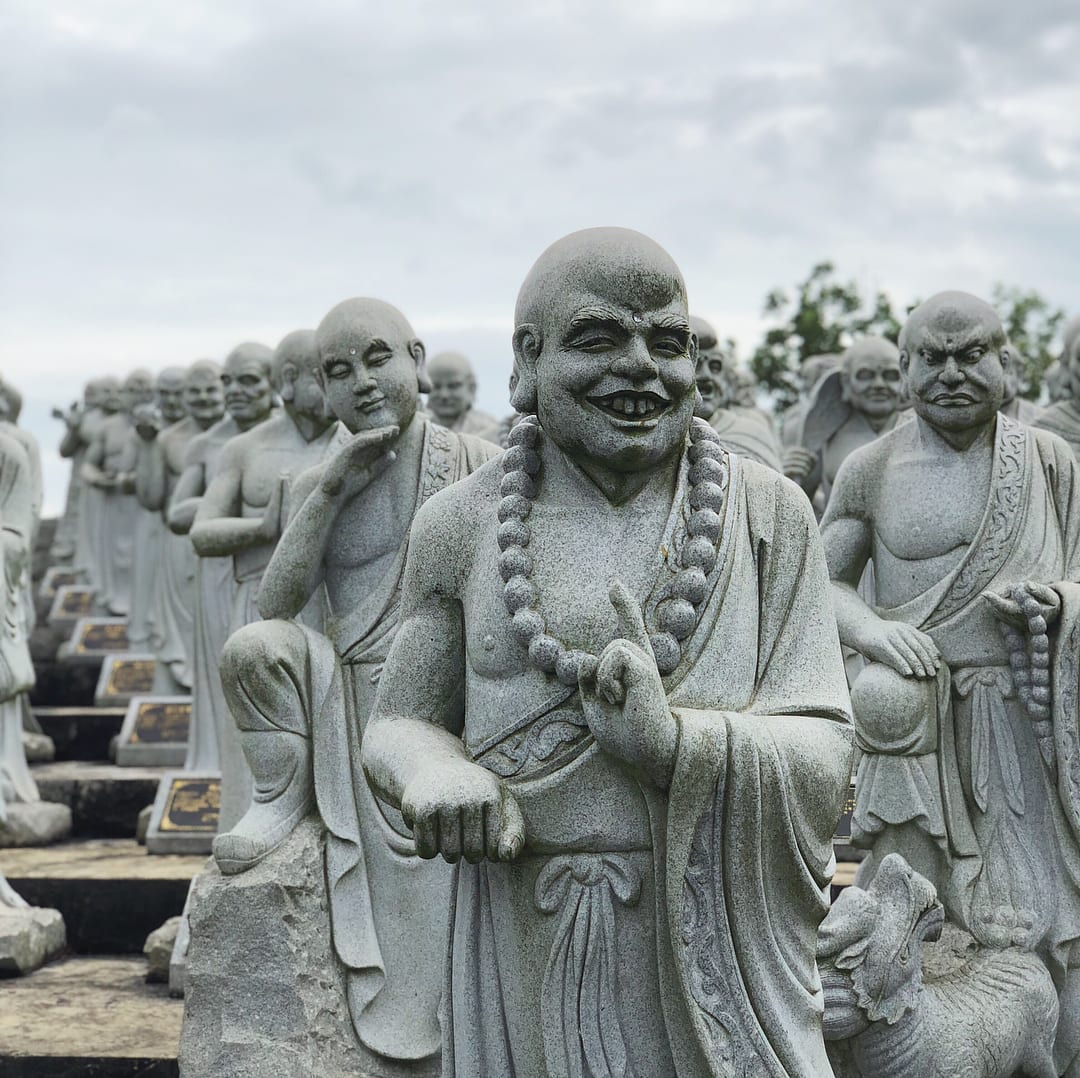 Photo credits: @bensonputra on Instagram
As its name suggests, you'll discover 500 Arhats within the shrine. Each sculpture is uniquely different, all with varying personalities, postures and expressions neatly lined into an orderly manner. Try to spot Guan Gong, the holy monk from the Chinese literature, 'Journey To The West'!
Address: Batu 13, East Tanjungpinang, Tanjung Pinang City, Riau Islands 29125, Indonesia
Opening Hours: 7 am to 5 pm, Tuesday to Sunday
Entrance Fee: IDR 30,000 ($2.91)
4. Throw some air-stunts at Chill Cove Wake Park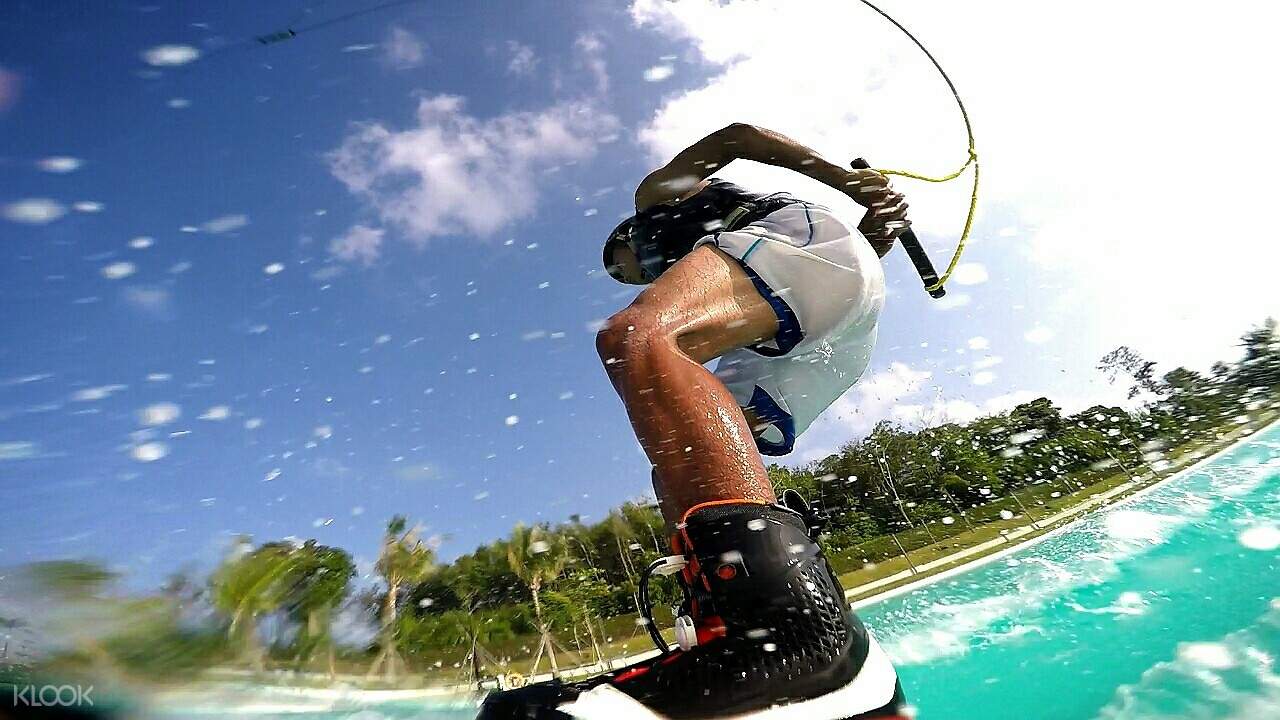 Just a 15 minutes walk from Bandar Bintan Telani (Lagoi) Ferry Terminal, Chill Cove Wake Park is a water park haven catered for the adrenaline junkies out there. Whether you're trying wakeboarding for the very first time or you're already skilled at busting some moves in mid-air, it's always a soaking good time for all water park enthusiasts.
Address: Kawasan Pariwisata, Jl. Raja Haji KM.01, Teluk Sebong, Lagoi, Sebong Lagoi, Tlk. Sebong, Kabupaten Bintan, Kepulauan Riau 29152, Indonesia
Opening Hours: 9 am to 5 pm
5. IG-worthy backdrop at Danau Biru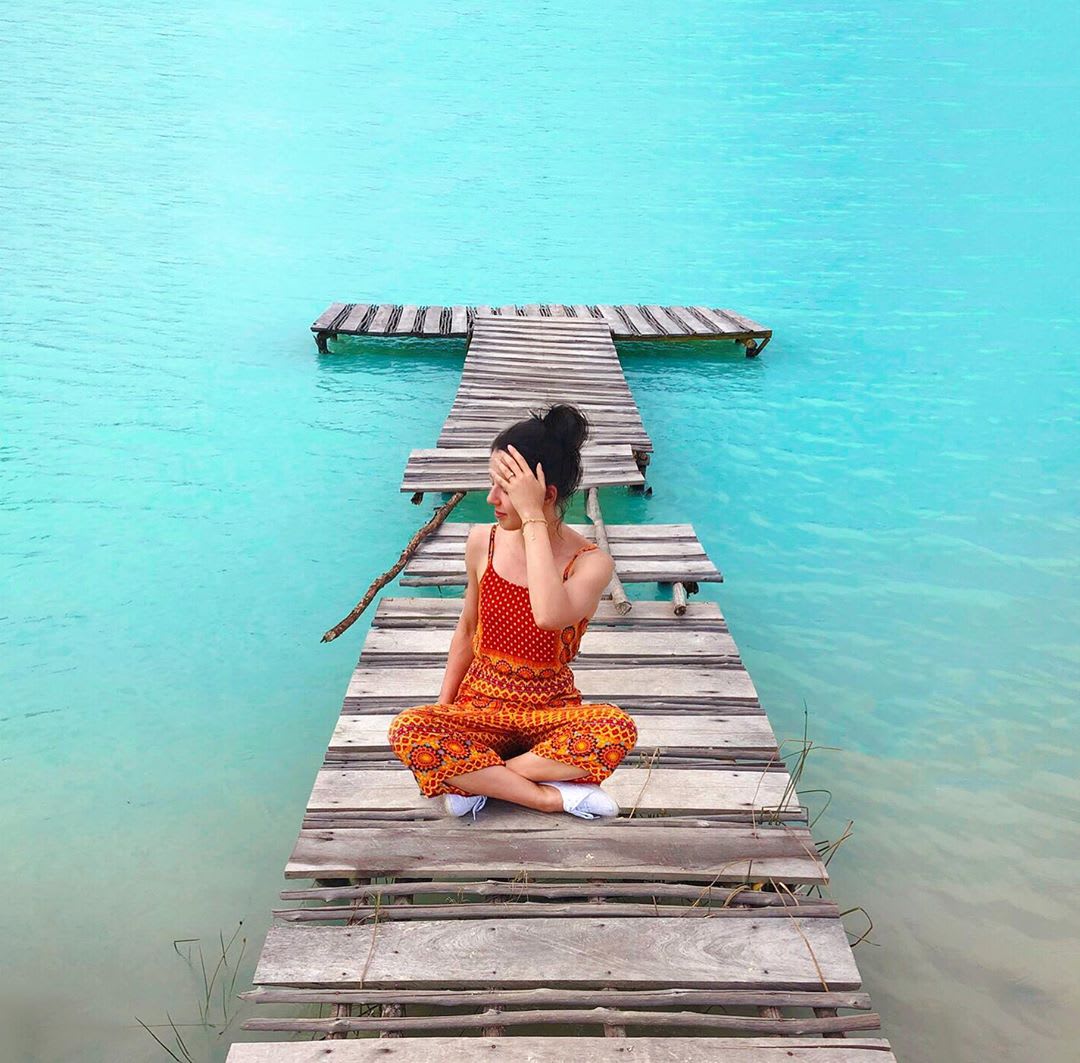 Photo credits: @thatsleepywitch on Instagram
Bintan may be populated with sandy beaches and sprawling waterfronts but Danau Biru is unlike any other. Blessed with a startling clear shade of blue, this little lagoon is slowly gaining traction amongst the tourist scenes.
As with all picture-worthy spots, fish out your cameras and nail that millennial shot!
Address: Gunung Kijang, Bintan Regency, Riau Islands 29151, Indonesia
Opening Hours: 24 hours
6. [Seasonal] Witness the release of newborn turtles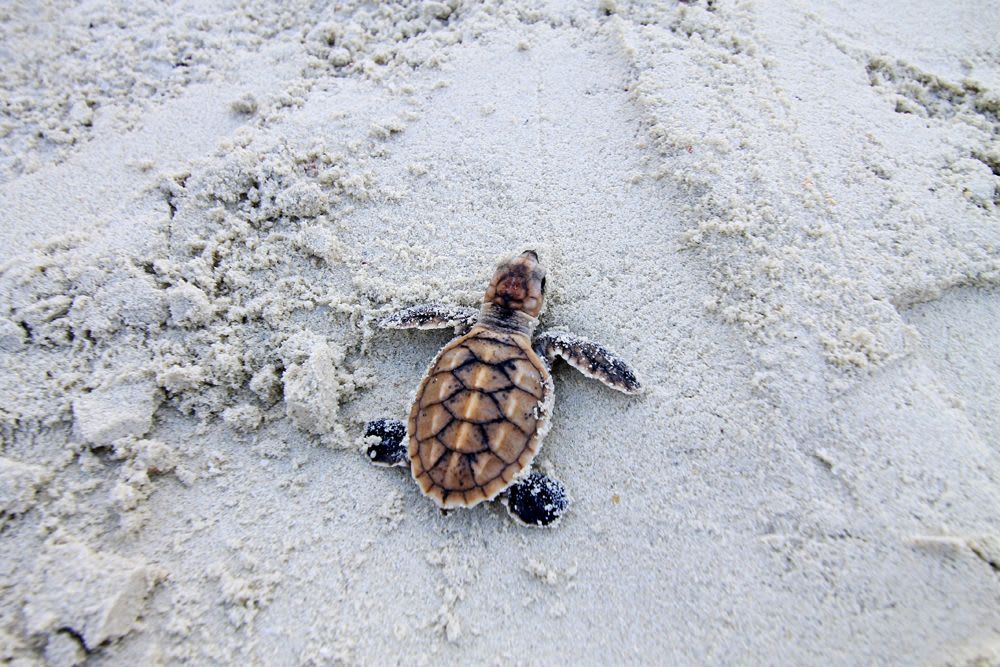 Photo credits: Nirwana Gardens
Catch a rare sighting of the release of baby turtles every year from June to September. The Nirwana Gardens brings together travelers from all around the globe to catch this important milestone of Bintan's newborn reptiles. Make sure to stay tuned to their Facebook page so you won't miss the next hatching date!
Address: Jalan Panglima Pantar, Lagoi 29155, Bintan Resorts, Pulau Bintan
7. Duck into Rumah Arang, Bintan's version of igloos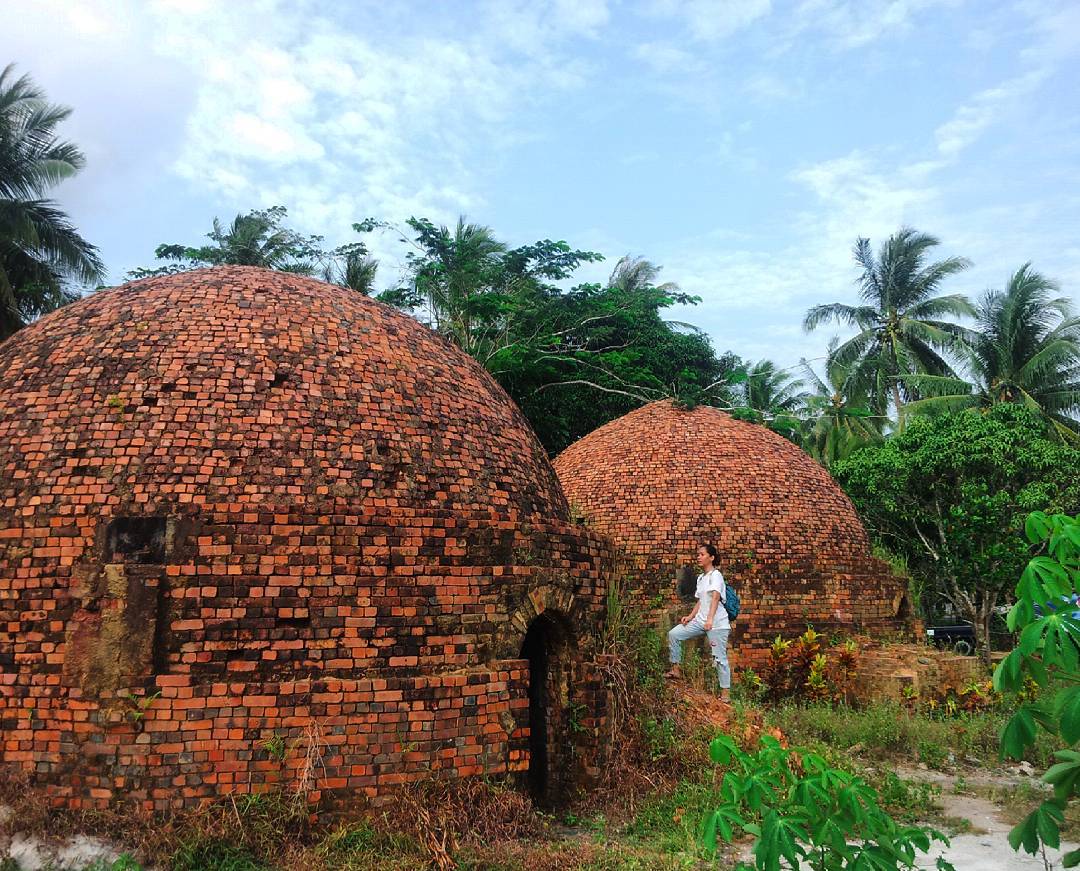 Photo credits: @irma_jacob on Instagram
Bintan may be a tropical getaway but do you know you can find red igloos around the island? Known as Rumah Arang, these overarching structures functioned as charcoal kilns before it was prohibited in the 90s. Although redundant, it definitely has a rugged and picturesque value to it!
Address: Desa Kuala Sempang, Busung, Bintan
8. Hang out with the sea gypsies at Panglong Village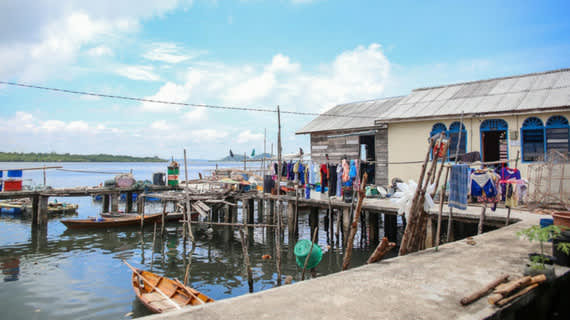 Apart from luxurious palm trees and laid-back resorts, peek into the lives of the sea gypsies at Panglong Village, Bintan's largest community of sea nomads allegiant to their unique lifestyles. Check out the local's way of life – hand-made fishing tools and a series of stilt houses rooted above the sea.
Accustomed to the presence of curious travelers, kids of the sea gypsies are extremely friendly. Go on and play a game of tag with them if you're up for it!
Address: Berakit, Teluk Sebong, Bintan Regency, Riau Islands 29151, Indonesia
9. Get up close with nature at the Mangrove River Tour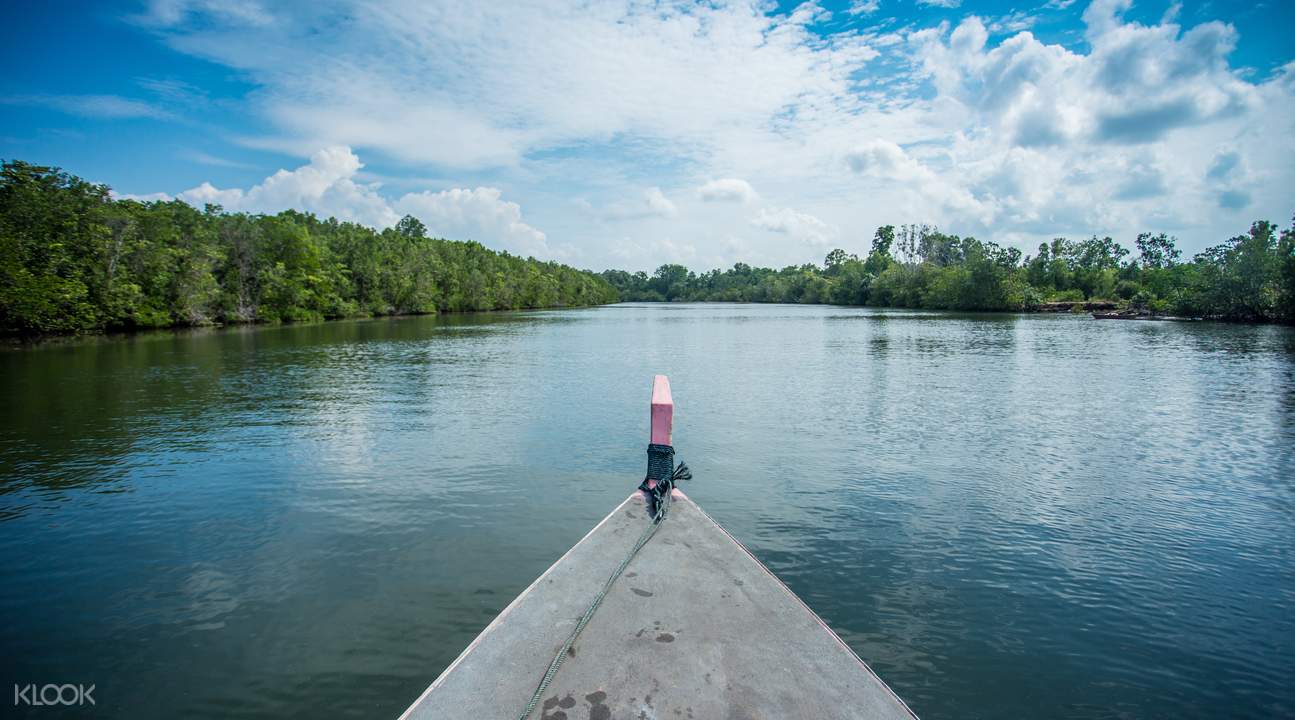 True to its coastal nature and lush ecosystem, there is plenty to learn and uncover Bintan's mangrove rainforest.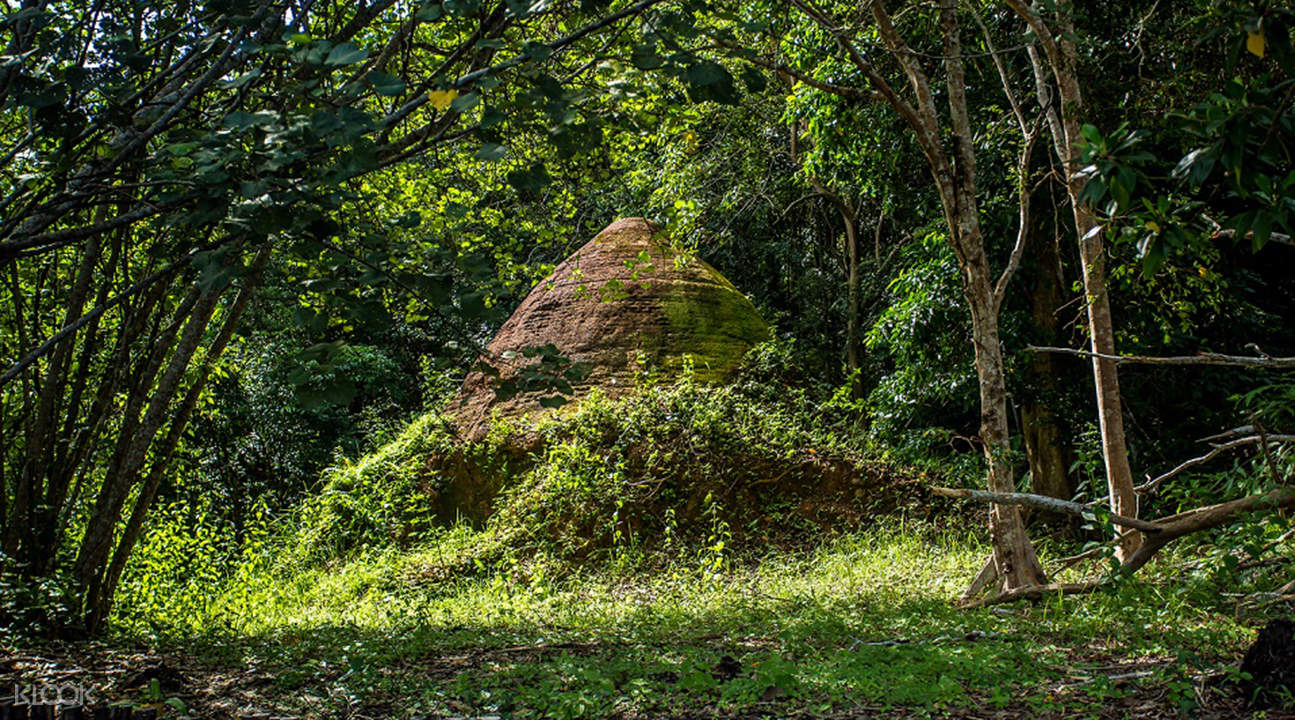 The day tour offers an up-close glimpse of Bintan's residents such as monitor lizards and kingfishers. On the flipside, treat yourself to an illuminated night of fireflies at night! Either way, the Mangrove River Tour is one river cruise you won't want to miss.
#Klooktip: Make sure to slap on some sunblock if you're opting for the day tour!
Pick-up Point: Hotel lobby
Day Tour Timings: 8.30 am, 10 am, 12.30 pm or 2.30 pm
Night Tour Timing: 6 pm
10. Party the night away at Silk Bar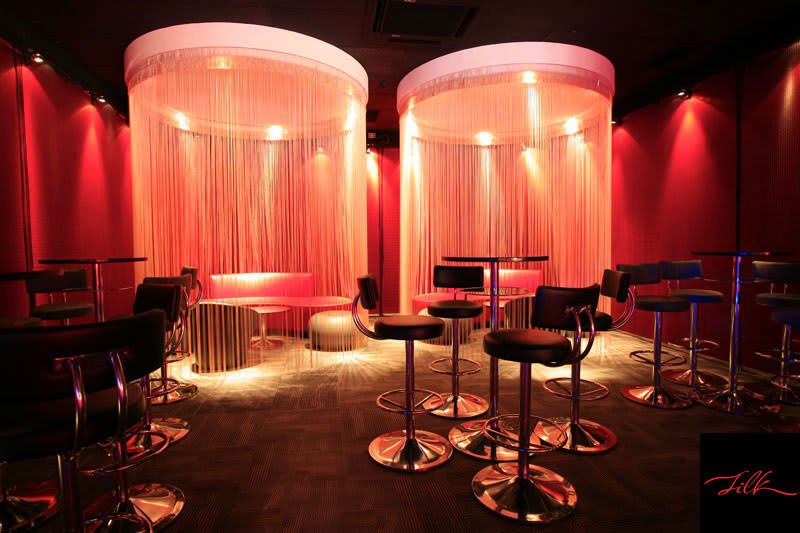 Photo credits: Silk Bar
Most weekend warriors escape to Bintan for a peaceful refuge. But if you're a party animal, gather your squadmates and head to Silk Club, Bintan's popular speakeasy. From chart-topper pop hits to laid-back Rhythm and Blues, load up on some liquid confidence before hitting the dance floor!
Address: Jl. Indera Segara Site A12, Lagoi, Teluk Sebong
Opening Hours: 9 pm to 1 am from Wednesday to Thursday; 9 pm to 3 am from Friday to Sunday
Admission restriction: 18 years and above only.
Score exclusive promo codes on your trip to Bintan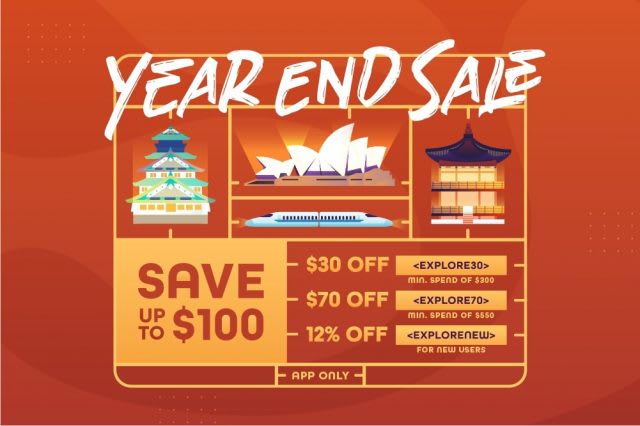 From now till 31st December 2019, save up to $100 for your year-end getaway to Bintan! Load up your carts and unlock $30 off with <EXPLORE30> (minimum spending at $300) or $70 off with <EXPLORE70> (minimum spending at $550). If you're fresh to Klook, here's 12% off with <EXPLORENEW>!
Looking for more tips to curate your Bintan itinerary? Kick-start your travel plans with our first timer's guide and taste the best local cuisine at Bintan's top restaurants.