Date Ideas In Singapore
Looking for a way to go from friend to friendlier? We've got you covered with date spots that will bring you and your crush one step closer to escaping the friend zone. Even if you're not looking for dates, this list is perfect if you're looking for things to do over the weekend. 
Of course, those of you who already have a bae, bookmark these date ideas and save yourselves the torture of deciding what to do this weekend. 
1. Gardens by the Bay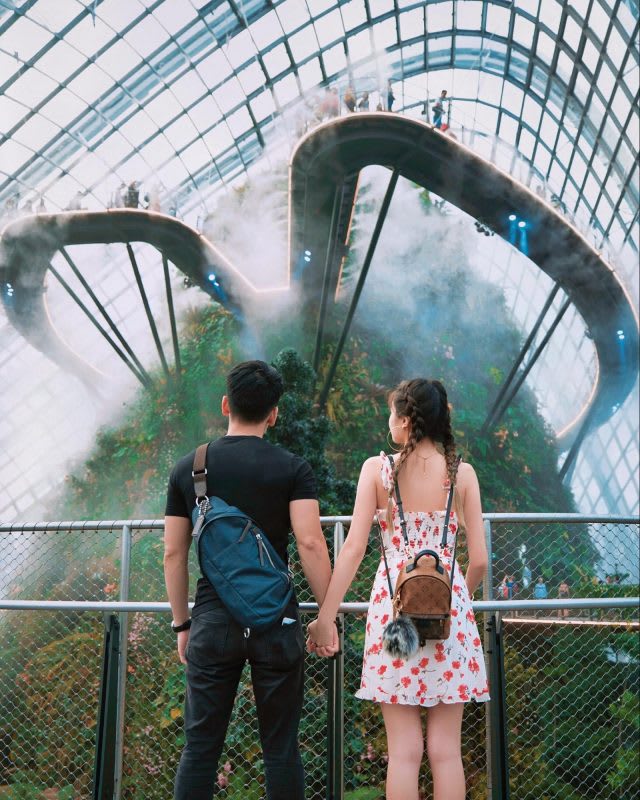 Photo by @sherylnsy on Instagram 
Nothing spells romance like flowers and there's no place better to stop and smell the flowers like Gardens by the Bay Singapore. Not only will you be surrounded by more flower varietals than you can name, but the conservatories also boast spectacular architectural structures which also double up as great photo spots.
If you're heading there in the evening, be sure to head out to the OCBC Skyway for a romantic stroll up in the supertrees while taking in the views of the gardens against the backdrop of a glorious sunset.
Klook your Gardens by the bay tickets and skip the long lines at the ticketing counter! After all, you wouldn't want your date to get impatient waiting in line. Plus, since tickets are open-dated, you'll have all the time in the world to plan the perfect date.
2. Faber Peak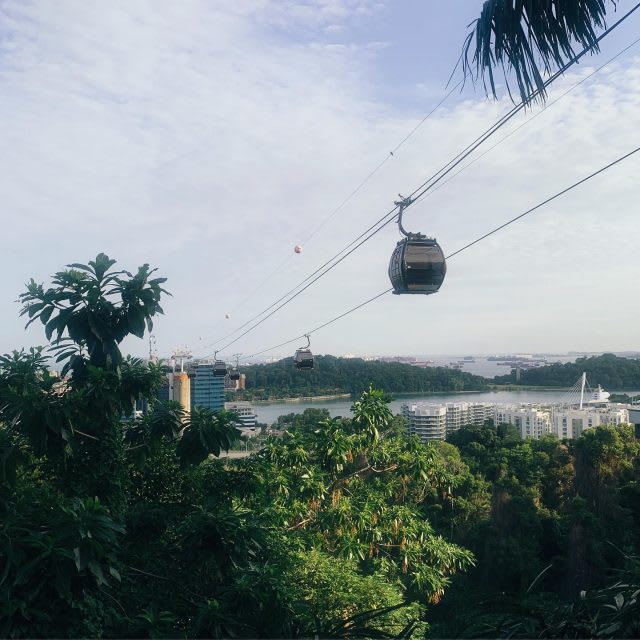 If you're looking for a place to truly have some alone time with your date, then the Singapore Cable Car is the perfect date idea. In a cabin of your own away from the rest of the world, you don't have to worry about noisy crowds interrupting your alone time. Take in the lush green hilltops, clear blue waters and of course, the picturesque Singapore skyline as you sail across to Sentosa Island.
Pre-book your cable car pass on Klook for a huge discount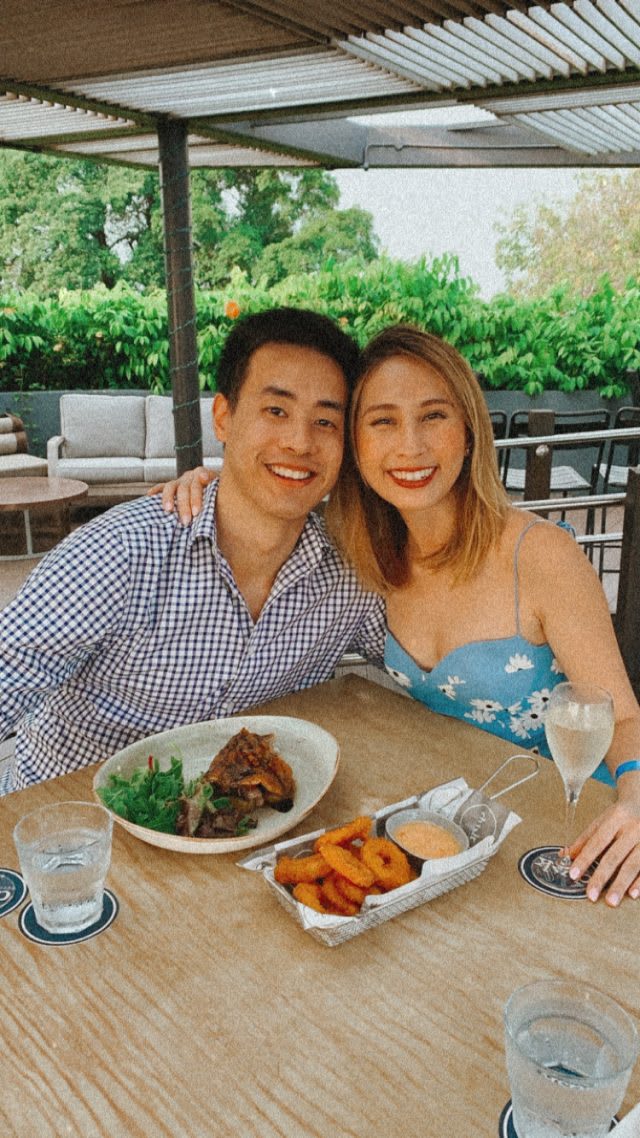 Photo by @beatriceleesn
End off your date with dinner at Dusk, an alfresco dining option for all of you who prefer a more natural setting. Grab a seat outdoors and dine under the stars. As dusk falls, feel like you're on top of the world! We guarantee it'll be a one of a kind experience you'll never forget.
3. Craft Workshops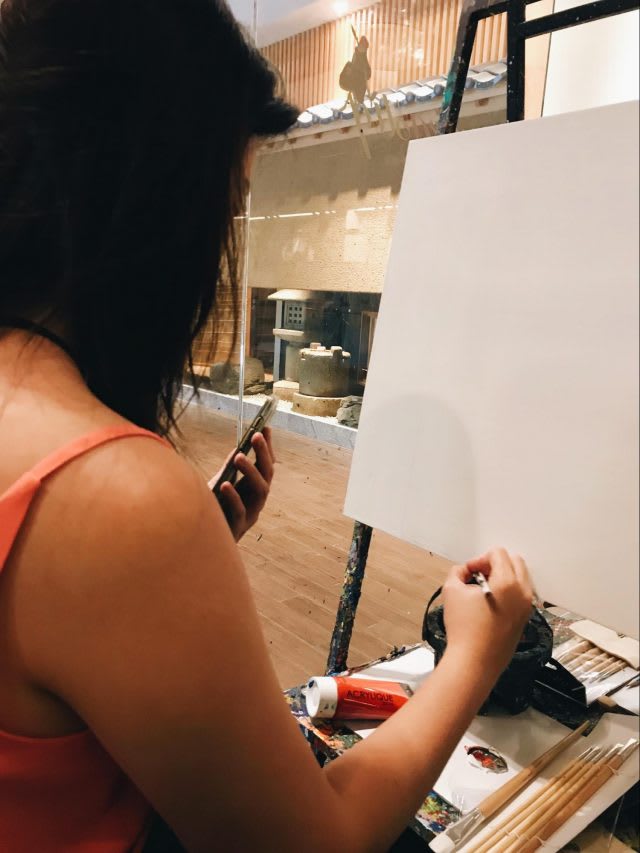 Get your (art) jam on at Arteastiq! Sit down with a cup of coffee and some tea bites and paint your best work on the canvas provided. We won't suggest painting portraits of each other if you're not a great artist, but instead, try painting halves that combine to form one picture. Pour your hearts out on the canvas and set your inner artist alight!
Pre-book your Art jamming session on Klook and save $4!
Learn a new skill together at the Thow Kwang Pottery Jungle! Home to the oldest dragon kiln in Singapore, sign up for a pottery workshop and try your hand at making each other a thoughtful gift and of course memories that will last forever.
Get your hands dirty on the pottery wheel as you learn the makings of a good piece of ceramic. All materials are provided and experienced experts will guide you every step of the way.
Pre-book your visit on Klook for an exclusive discount on your experience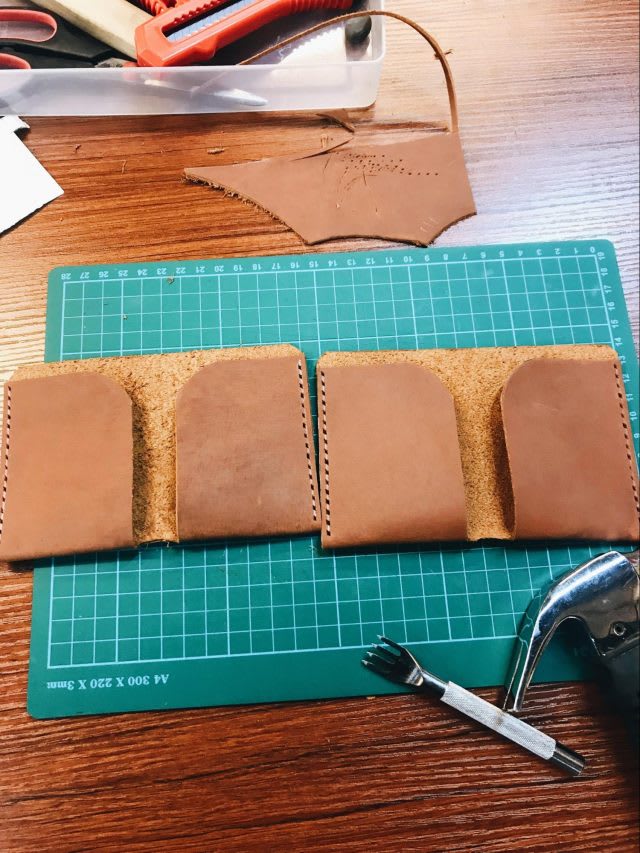 Leather Crafting workshops are a great way to create gifts for each other! While you can take the easy way out and just pick out any old cardholder, one made from the heart is definitely something any girl would find more precious. You'll also be able to customize your works by engraving your initials on it. 
Pre-book your Leather Crafting experience at Crafune on Klook for an exclusive discount! 
4. ArtScience Museum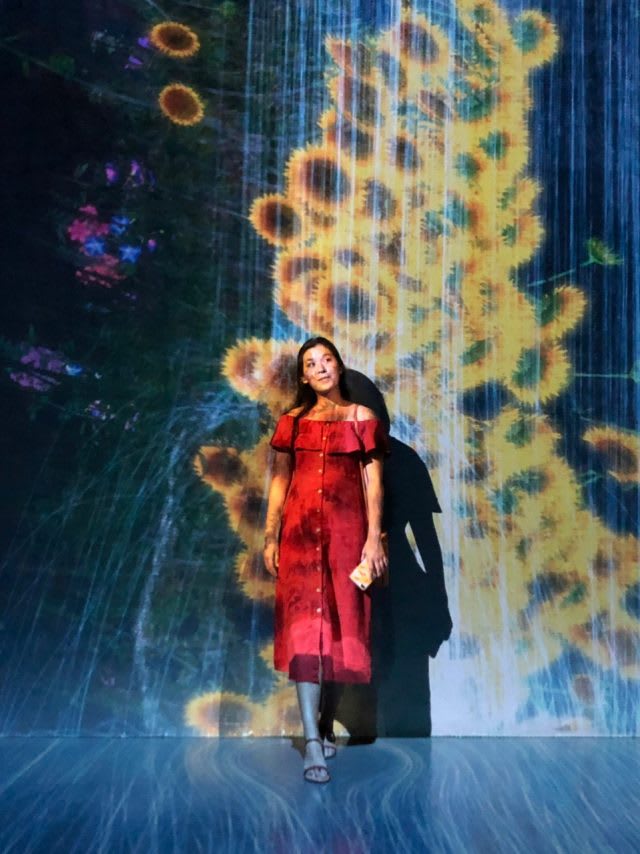 The FutureWorld Exhibition at the ArtScience Museum is the perfect place to prove your worth as an #instagramboyfriend. With plenty of mesmerizing multimedia displays, be sure to capture your crush in her best angles. 
Pre-book your ArtScience Museum tickets on Klook for open-dated entry AND to skip the line! 
5. Movies
Photo by Krists Luhaers on Unsplash
If you're afraid of running out of conversation topics, catching a movie first is the best gameplan. Even though you'll have minimal opportunities to talk during the movie, you'll have plenty to talk about after the show ends! 
Pre-book your movie tickets on Klook and enjoy savings of $3! 
6. Mini Golf at Holey Moley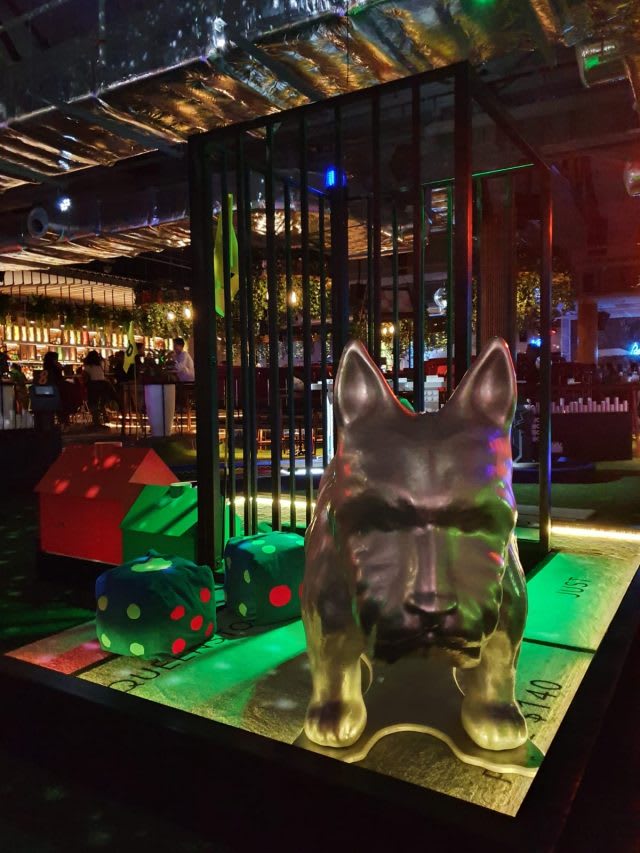 Score a hole in one and impress your crush at Holey Moley! This quirky mini-golf club has some of the most unique holes including a giant Monopoly set, Game of Thrones and even the Flintstones. 
Pre-book your Holey Moley experience on Klook and enjoy a discount on your visit. In addition, tickets are valid for 2 months, leaving you sufficient time to muster up the courage to ask bae out. 
Enjoy up to 15% off your Holey Moley arcade experience on Klook! 
7. Fat Cat Arcade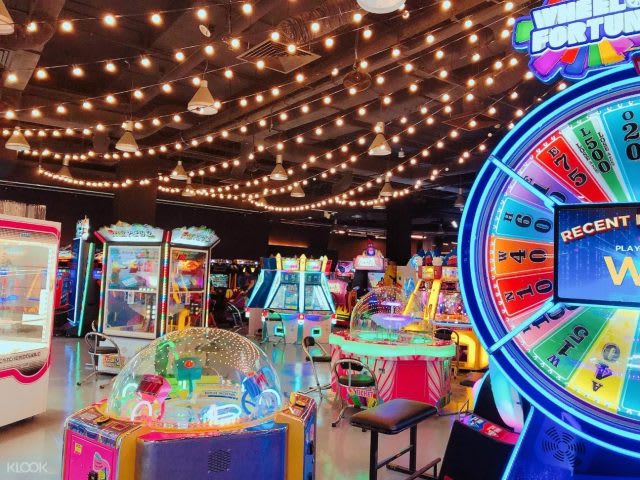 There's nothing like a bit of friendly competition to spice up your date and one place to bring out the fire in your crush is the Fat Cat Arcade. Score big prizes to take home for extra brownie points. 
Pre-book your Fat Cat Arcade tokens on Klook to enjoy a discount and tickets are valid for up to 2 months, giving you plenty of time to spend them all.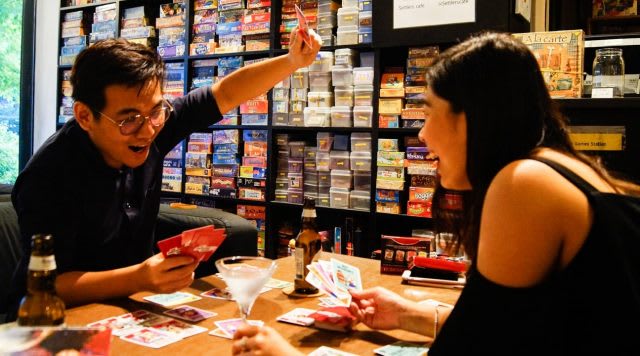 If you prefer to do things old school, we suggest heading to Settlers Cafe for some good old fashioned fun – Board Games! If you're clueless on what game to play, just ask any of the friendly game consultants and you just might discover a new favourite.
Pre-book your Settlers Cafe experience on Klook for a 10% discount!
8. Cafe hopping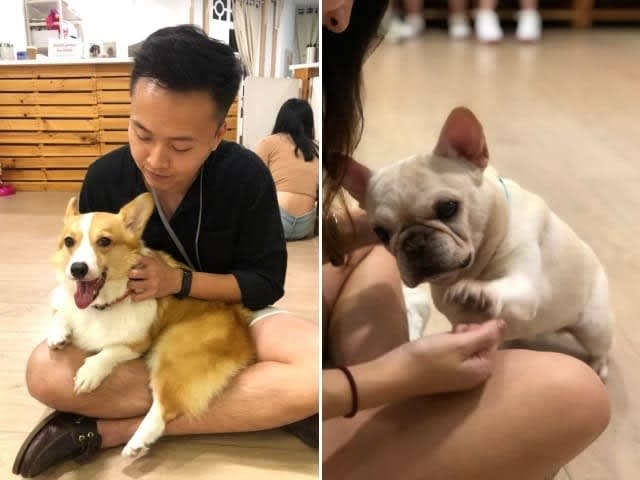 Trust us when we say there's nothing cuter than FURRY FRIENDS! Take your date to We are The Furballs, a friendly dog cafe where you'll get to feed them treats and have them snuggle in your lap for a nap. I mean, who can resist the puppy dog eyes?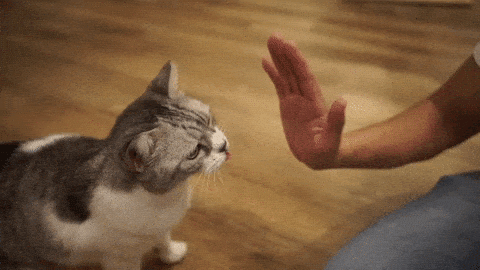 If they're more of a cat person, the Cat Cafe in Bugis is home to some of the fluffiest cat who go crazy over some catnip. They can even do tricks like high-fives. 
Enjoy 10% off your animal cafe experiences with our limited-time Valentines Day promotion! Simply key in the code "FOODBABY" upon checking out to enjoy the deal.  
Check out other themed cafes in Singapore! 
9. Axe throwing
Aim for the bullseye to impress your crush at the Axe-Factor, a unique axe-throwing experience that is definitely not like any other. This is also the chance for you to put your arms around bae disguised as helping her adjust her throwing position. 
Save $3 when you pre-book your Axe Factor experience on Klook! 
10. Escape Room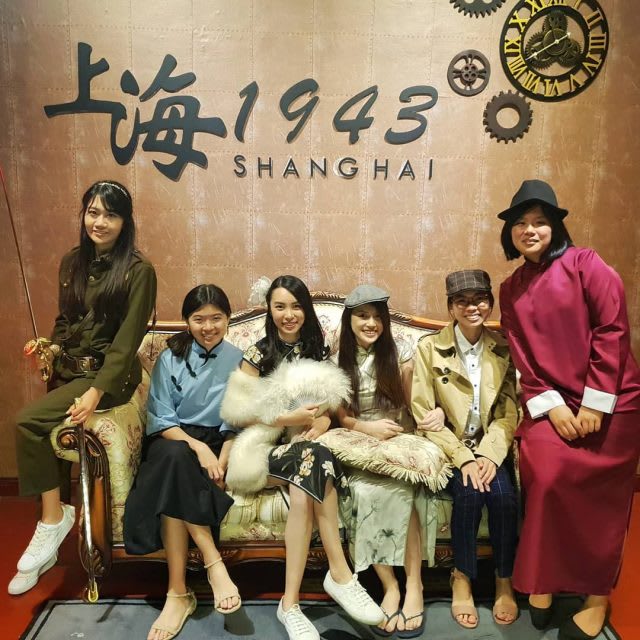 If you'd like to be trapped alone in a room with your crush for an hour without seeming like a creep, the Escape Room is the perfect excuse for you to do just that. Not only will you be able to show off your detective and problem-solving skills, but you'll also get to play dress up!
Pre-book your Escape Room experience on Klook for a discount on your experience! 
Enjoy even more savings with our ongoing promotions