Time for a coffee break
Yup, it seems like Starbucks Malaysia is also on the boba train, perfect for the bubble tea lovers and also non-coffee drinkers! Aside from that drink, Starbucks has also launched several new menu items and products for their summer campaign.
From designer cold cups to decadent drinks, savoury snacks and more keep reading to find out what they are. All the items mentioned below are available in Starbucks Malaysia starting 16 April 2019!
Three new summer drinks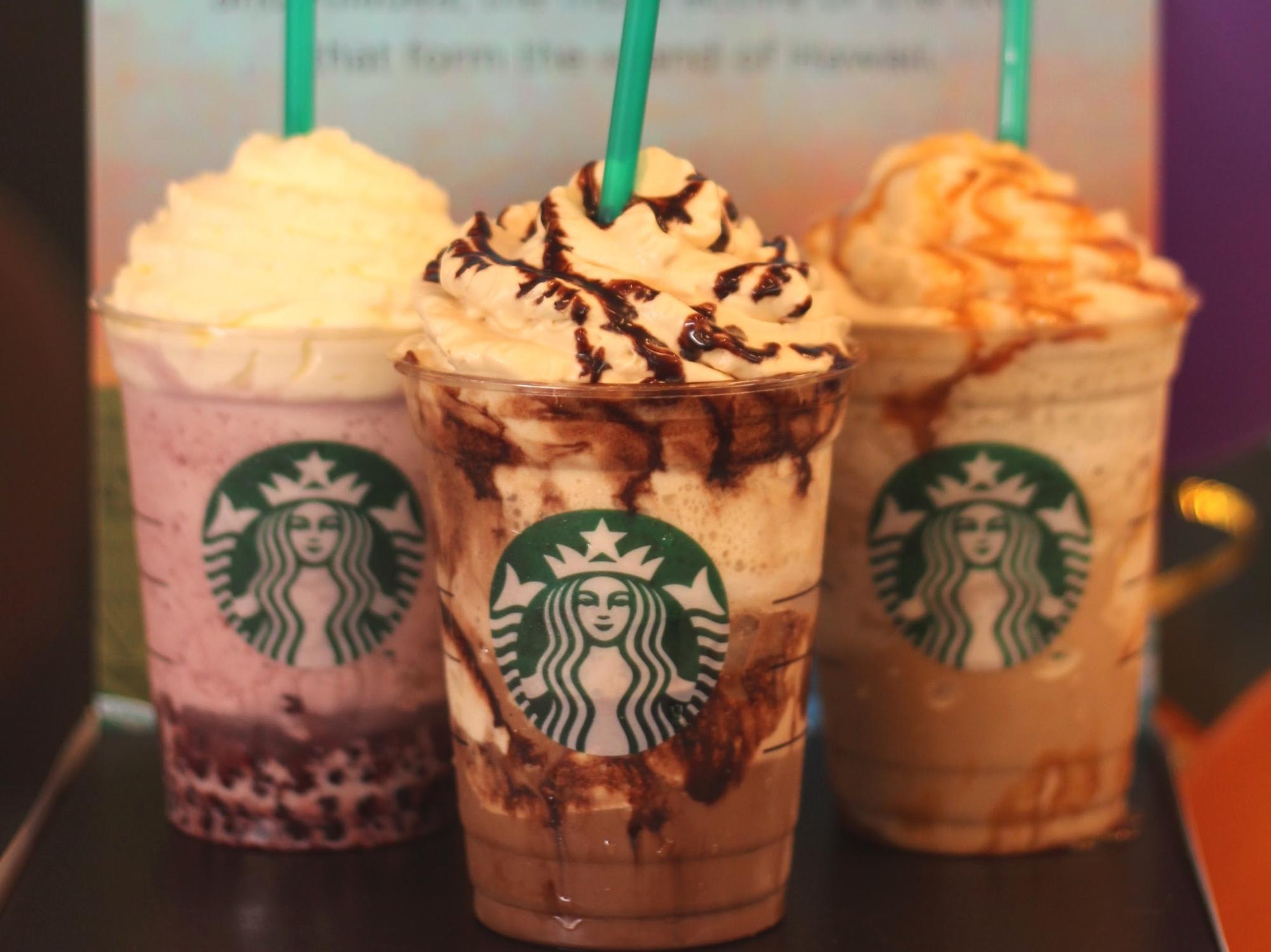 There will be three new Summer frappuccino drinks on the menu starting from RM17.50. There's something for everyone – a triple mocha for the chocolate lovers, caramel coffee for those with a sweet tooth, and a berry frappucino with pearls for the fruity boba lovers!
Mixed Berry Frappuccino with Pomegranate Pearls – Unlike the black, chewy tapioca balls you're used to, this drink features delicate pearls made with real pomegranate juice that pop in your mouth. Tarte, velvety and milky, this drink was specially created to surprise and delight your tastebuds this summer.
Triple Mocha Frappuccino – Featuring layers of whipped cream infused with cold brew, drizzles of dark caramel, and a triple combination of white chocolate mocha, dark mocha and also a swirl of mocha drizzle to finish off, this is one decadent treat for the dessert lovers.
Dark Caramel Coffee Frappuccino – Topped with rich, creamy dark caramel sauce, this frappucino features layers of whipped cream infused with cold brew, white chocolate and dark caramel. If you have a sweet tooth, you'll thoroughly enjoy this.
'A Day in the Island' merchandise collection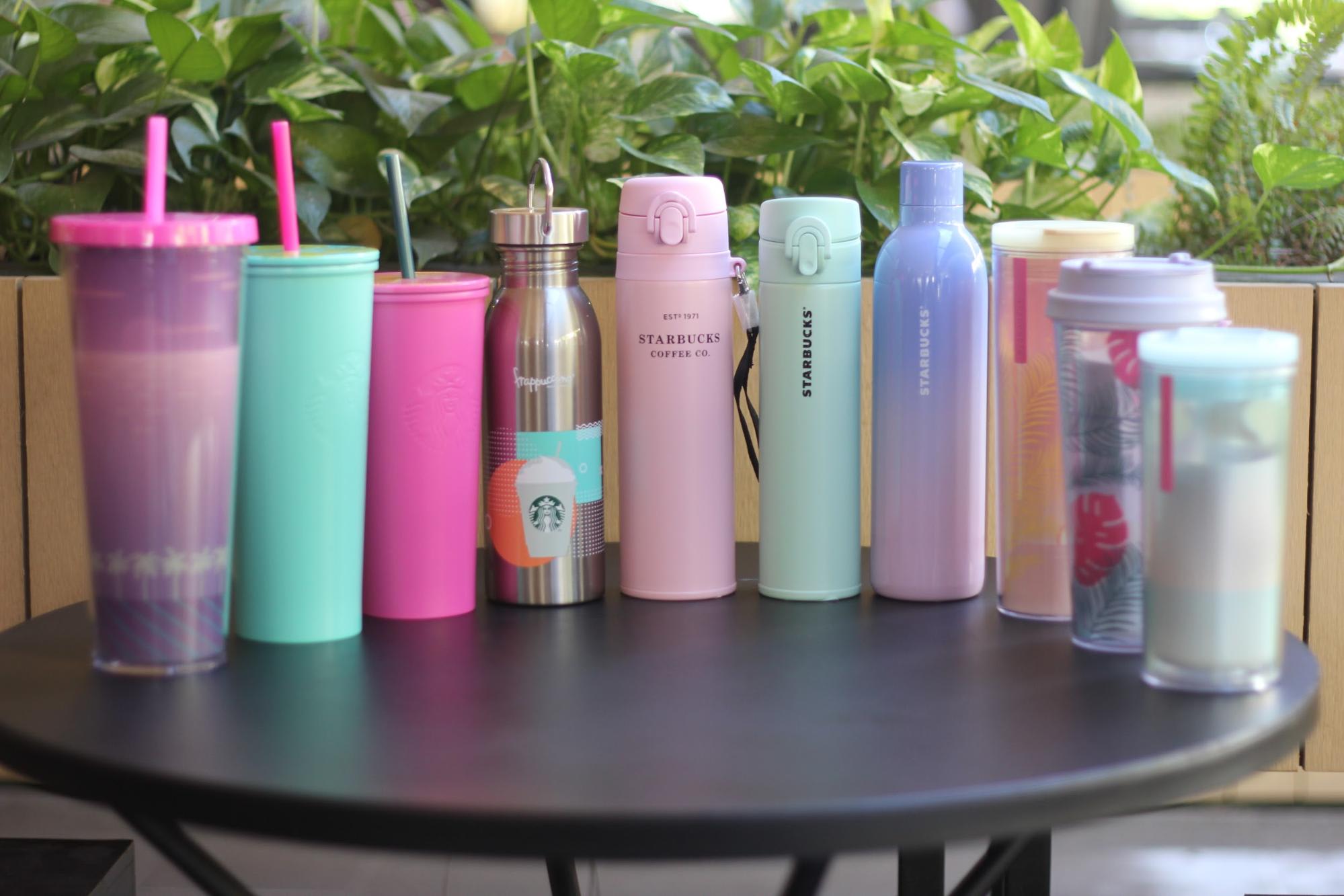 Photo Credit: Starbucks Malaysia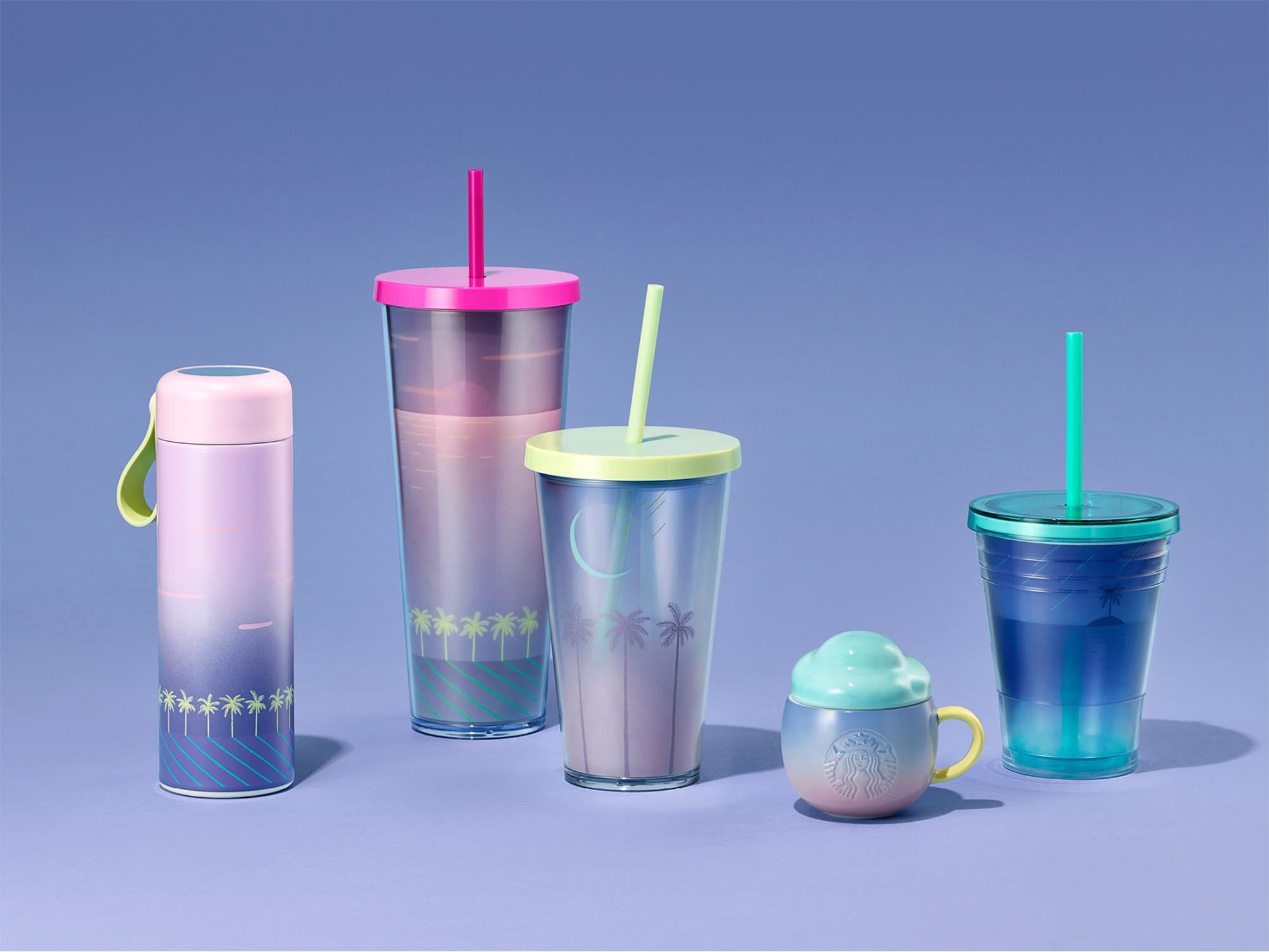 Photo Credit: Starbucks Malaysia
To welcome the new summer collection, Starbucks has introduced a new range of merchandise collection of island scenes and tropical plants that will give you the beach vibes! The 'A Day in the Island' merchandise collection is specially curated with a variety of stainless steel bottles and large cold cups priced at RM52 onwards. They are available in all Starbucks Malaysia stores while stocks last.
Starbucks® X Vera Bradley Merchandise collection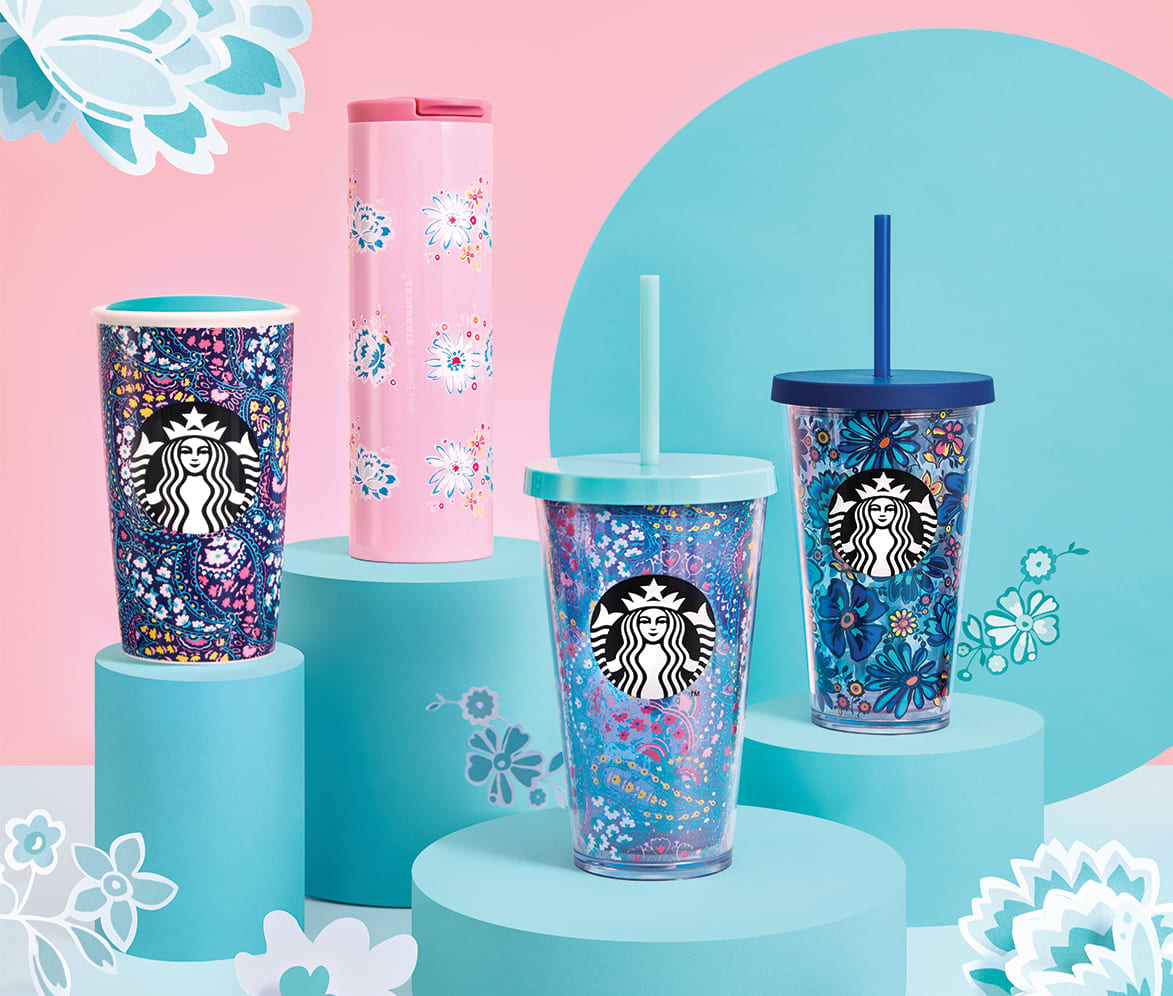 Photo Credit: Starbucks Malaysia
If you're feeling a lil more boujee, Starbucks also announced a designer collaboration with American fashion brand, Vera Bradley, to launch a limited-edition merchandise collection exclusive to stores in Asia only.
Priced at RM58 onwards, the gorgeous Starbucks® X Vera Bradley Merchandise collection featuring vibrant paisley and floral patterns are sure to catch some attention! They are available in selected Starbucks Malaysia outlets while stocks last.
Three new summer food items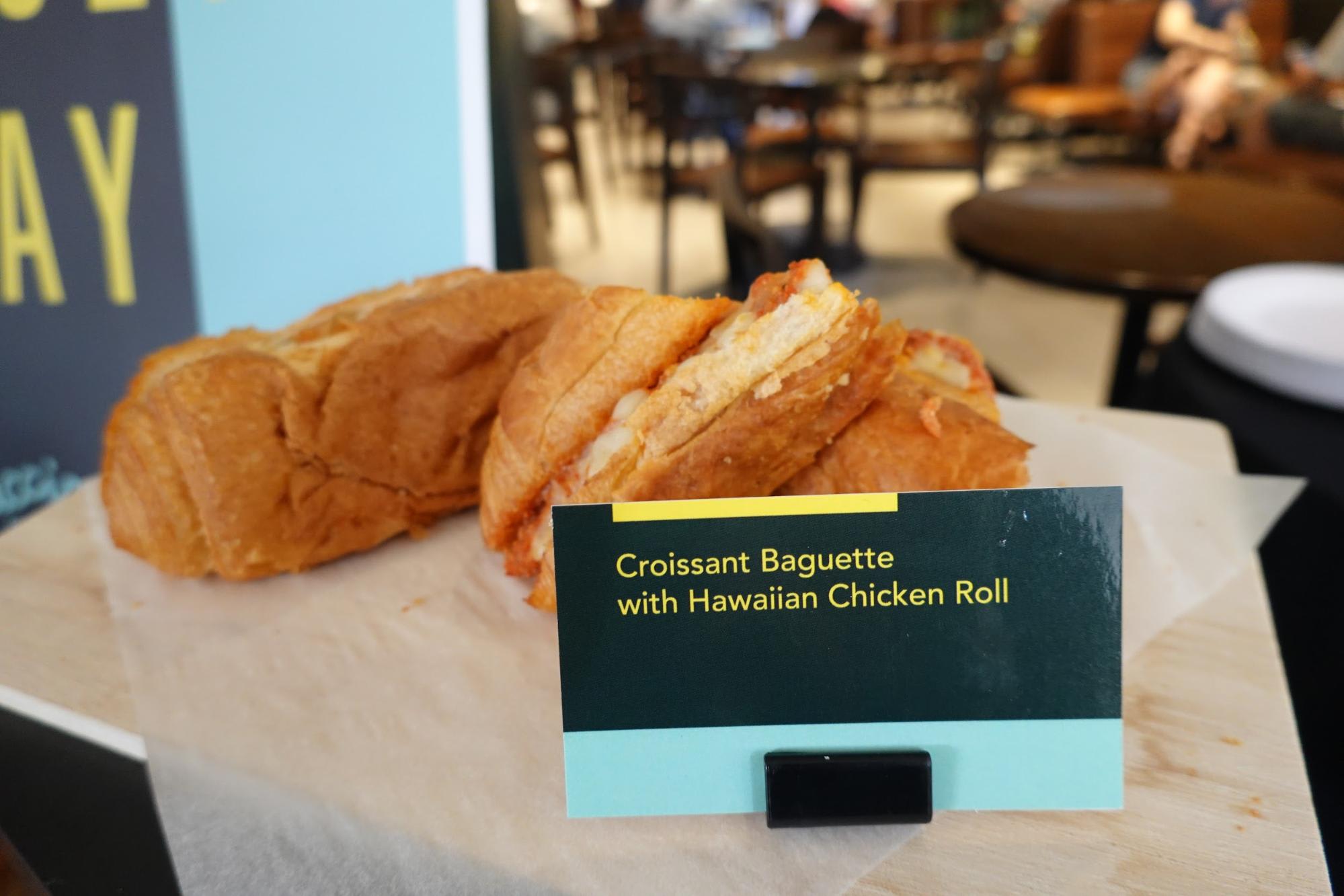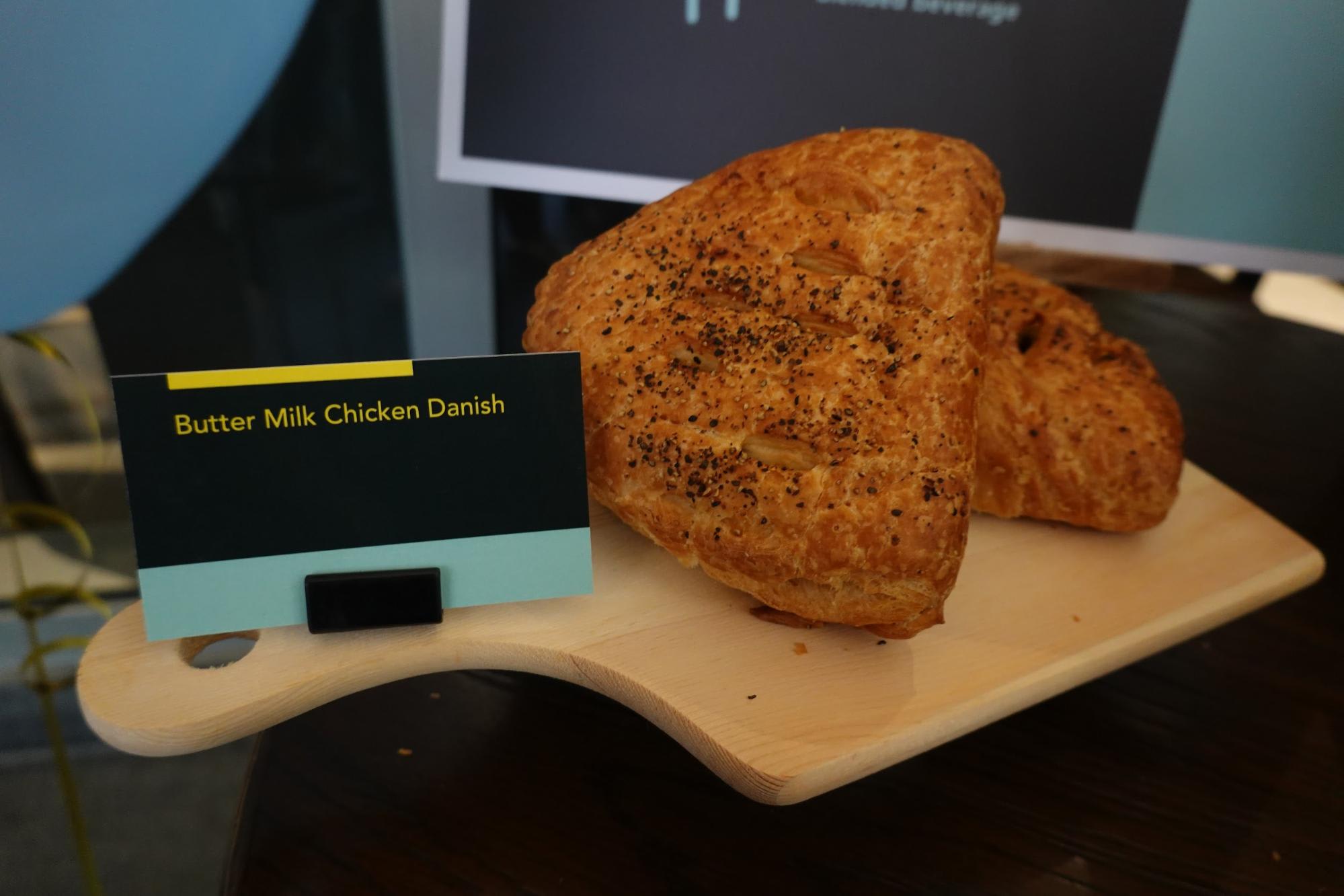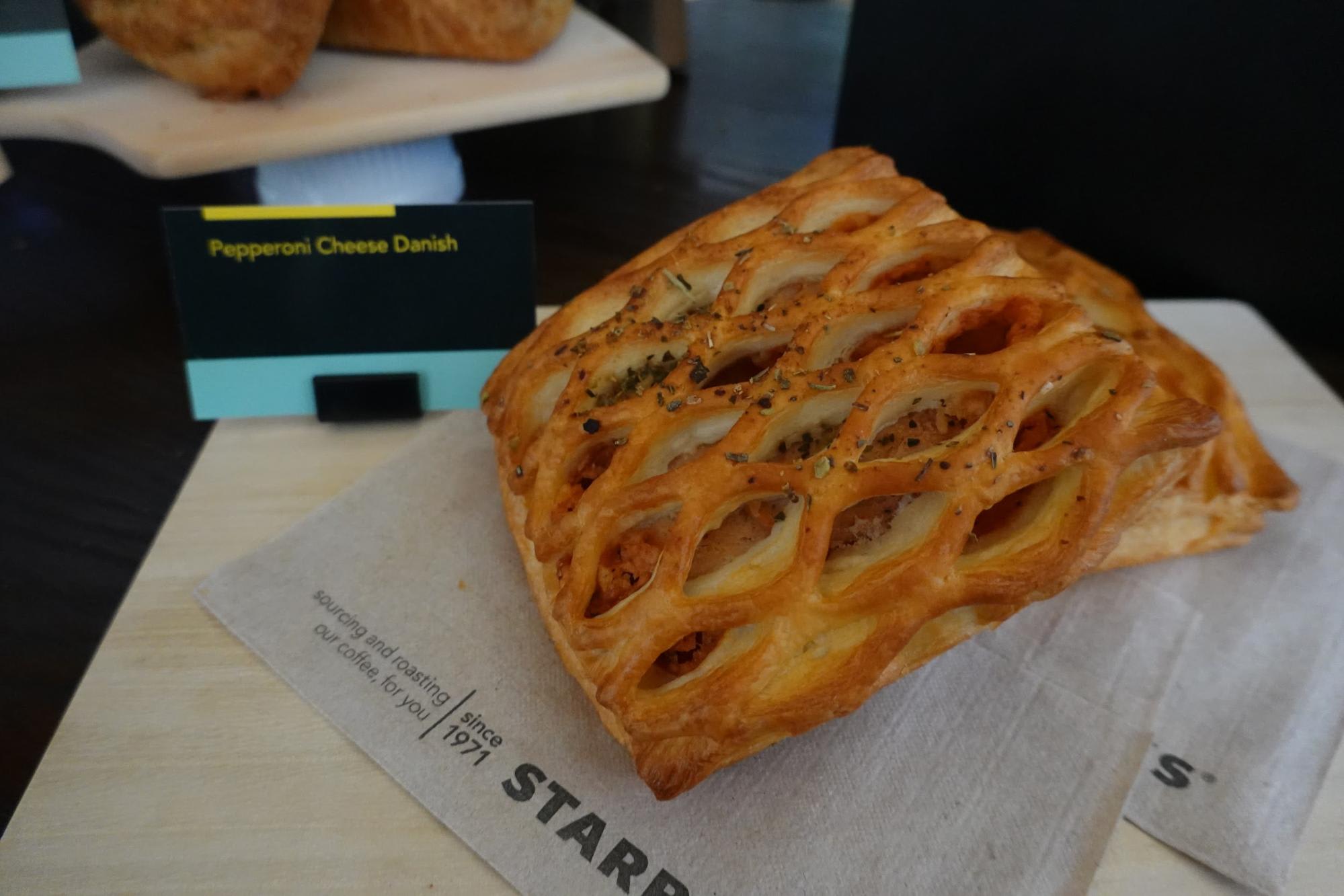 The summer launch also features three new food items, namely the Croissant Baguette with Hawaiian Chicken Roll, the Buttermilk Chicken Danish and the Pepperoni Cheese Danish. The perfect light meal or snack, make sure to give these a try if you're visiting Starbucks during this period!
New and fan favourite coffee beans
Additionally, Starbucks Malaysia has launched new and returning Whole Bean Coffee blends this summer. There's a new Kopelani Blend, and returning favourites – Kati Kati Blend & Iced Coffee Blend. These can already be found in all Starbucks outlet across Malaysia:
Kopelani Blend (New) – This tropical inspired blend made its debut in 2008, exclusively on the Hawaiian islands. A blend of coffees from East Africa, Latin America and 10% Kona coffee, the name Kopelani translates to heavenly coffee and it definitely lives up to its name. The new Kopelani Blend Soft has caramel notes and a roasty-sweet finish.
Kati Kati Blend (Returning favourite) – Bursting with juicy and tangy flavours, the Kati Kati Blend strikes a balance between vibrant tangy notes from Kenya and the multilayered flavours and aromas of Ethiopian coffees. It provides a balanced, smooth and rich coffee experience, living up to the name Kati Kati which means 'between'.
VIA Iced Coffee Blend (Returning favourite) – Should be no surprise in a tropical country like Malaysia. This simple iced coffee brings a caramelly smooth body with hints of citrus, sweetened with a touch of cane sugar for a well-balanced, refreshing finish. The Iced Coffee Blend is designed for convenience, made available only in VIA size.
Starry-eyed about Starbucks?
Level up your IG game shots with a visit to these super Instagram-worthy Starbucks location in Asia. Trust us, you won't regret it!
World's Biggest Starbucks In Tokyo
Largest Southeast Asia Starbucks In Bali
If you're visiting one of those stunning Starbucks outlets, make sure you're well-connected with a SIM Card or WiFi Device from Klook! Get all your other travel essentials like transport passes, airport transfer, attraction tickets and more from Klook.