Travel in style, stay in style
Forget about the cutting-edge architectures and high-end lounge areas, the vintage and old is the way to go while you're in Penang. While Penang has long been known to offer good foods for the tummy, another one of its charms can also be found in every turn and corner of the city.
From the atmospheric storefronts and local homes that have withstood the test of time, the timeless charisma of heritage buildings can be seen in revamped boutique hotels that often comes with a story to tell. Whether you're on a food trip in Penang or heading back to your hometown for the festive seasons, take a trip down history when you stay in these heritage hotels in Pulau Pinang.
1. Cheong Fatt Tze – The Blue Mansion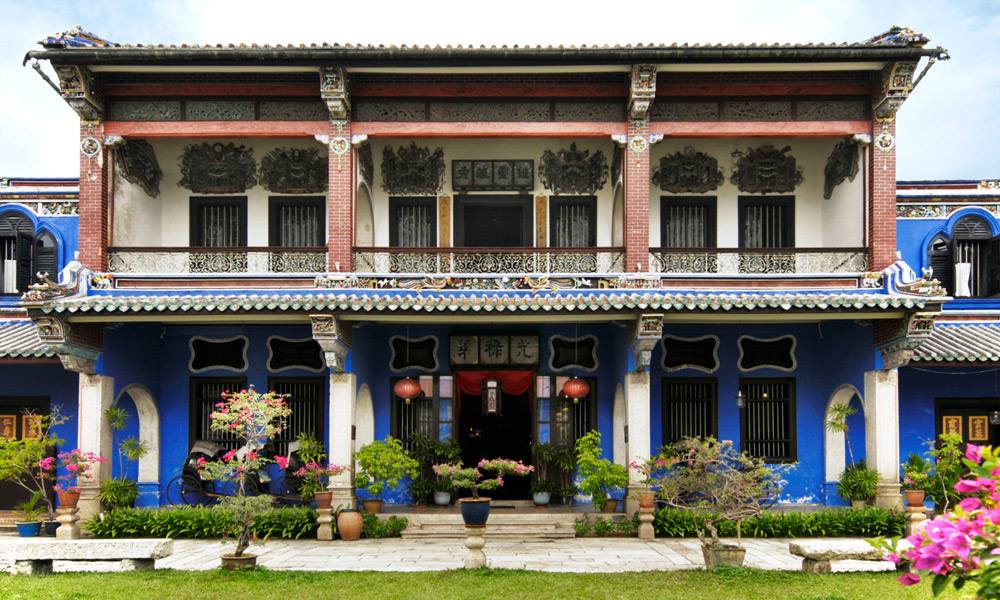 Photo Credit: Cheong Fatt Tze – The Blue Mansion Facebook
First on our list is The Blue Mansion, a heritage hotel with many traditional Chinese elements. The original owner of the space, Cheong Fatt Tze, with the intention to share his love for the culture and preservation of Chinese heritage, has embedded this boutique hotel with a mix of Hakka and Teochew styles.
The Blue Mansion is not only known as a boutique hotel, but it is also one of Georgetown's must-see historical attractions too. You can have your little Crazy Rich Asian moment here too!
Address: 14, Lebuh Leith, George Town, 10200 George Town, Pulau Pinang
2. 23 LoveLane Hotel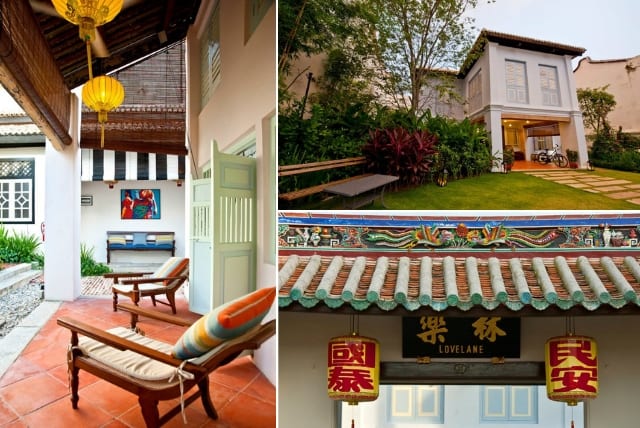 Photo Credit: 23LoveLane Hotel Facebook
Moving on, this bright and colourful boutique hotel features architecture from five different periods since the beginning of the 1800s, will have you falling in love with it by the end of your stay. 23LoveLane Hotel includes a Chinese-Indian terrace that overlooks its private lush garden courtyard, and a library equipped with coffee and board games to enjoy for the rainy days.
Address: 23, Lorong Love, George Town, 10200 George Town, Pulau Pinang
3. Campbell House
Photo Credit: Campbell House Penang
Tucked away in Georgetown, Campbell House was once a century-old corner shophouse that has been exquisitely restored into a boutique hotel. While its polished and sleek outlook may suggest otherwise, the Indo-Chinese furnishings and vintage decorations inside will bring you one step closer to the olden times. Indulge in the Eastern culture as well as history, and maybe the Italian culture too in their restaurant, Il Bacaro.
Address: 106, Lebuh Campbell, George Town, 10100 George Town, Pulau Pinang
4. Yeng Keng Hotel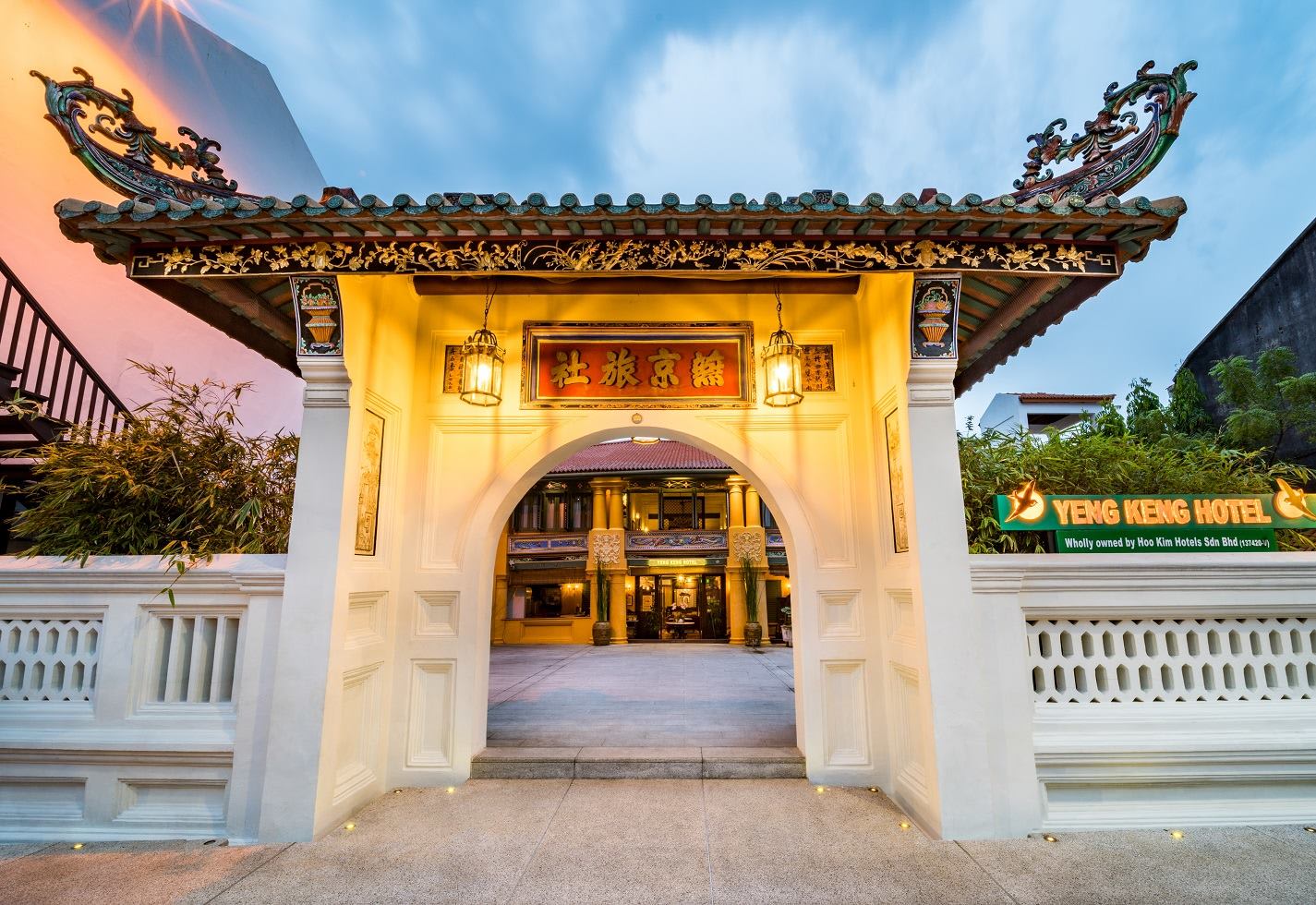 Photo Credit: Yeng Keng Hotel Facebook
With a stay at the Yeng Keng Hotel, you will be stepping back into the 19th century. This building was once an Anglo-Indian private residence in the central location of Chulia Street but was later transformed into a budget hotel in the early 20th century. The hotel which has since been refurbished with vintage furniture, wooden panel floors and vibrant colours will surely brighten your mood and day.
Address: 362 & 366, Chulia Street, World Heritage City of George Town, 10200 Penang, Malaysia
5. Maison Muda Residence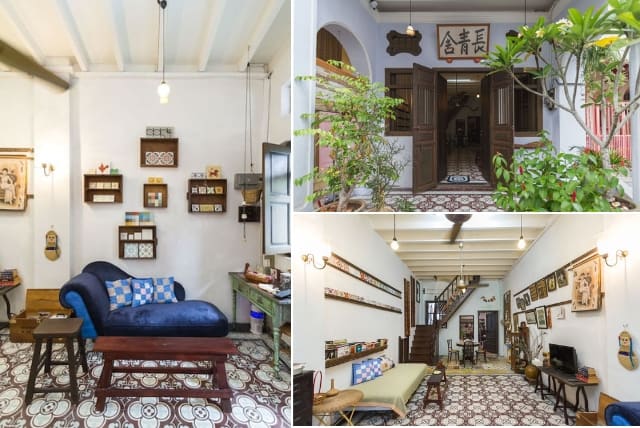 Photo Credit: Maison Muda Residence Airbnb
Looking for a place to stay with your family during your trip to Penang? This Airbnb might just be the place for you. This 200-year-old heritage house is filled with antique furniture and display items which exhibits the living culture of Penangnites.
With its stylish open concept, this heritage homestay and pre-war shophouse located in the heart of the old Georgetown UNESCO World heritage core zone could be the home for your family vacation.
Address: 8, Lorong Muda, George Town, 10200 George Town, Pulau Pinang
6. Yong Yi Yuen Guesthouse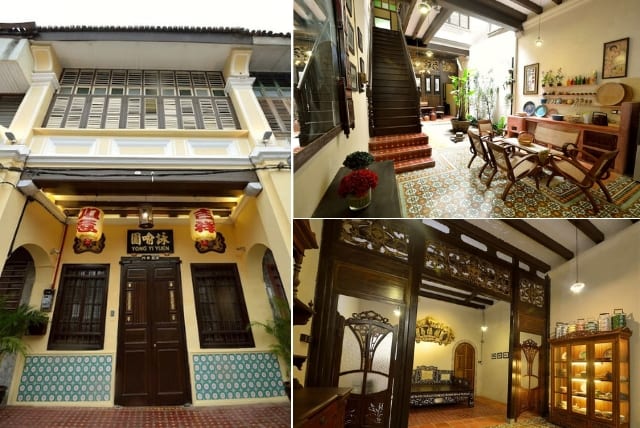 Photo Credit: Yong Yi Yuen Airbnb
Here's another Airbnb to consider for you and your family. Located in the middle of Georgetown with all UNESCO sites in a walking distance, Yong Yi Yuen Guesthouse rooms are also elegantly furnished with unique themes including Balinese and Victorian-inspired concepts. This charming Peranakan-style shophouse will definitely get you nostalgic and feeling right at home.
Address: 27, Lebuh Melayu, 10100 George Town, Pulau Pinang
7. The Edison
A former mansion that has been around since 1902, The Edison has just the right amount of balance between modern and historical architecture. The history of the hotel is authenticated by its restored original cast-iron columns and colonial style decorative frescos. Chill by the private pool or the airy central courtyard if you don't feel like heading out into the bustling streets of Penang.
Address: 15 Lebuh Leith, George Town, 10200 George Town, Pulau Pinang
8. Seven Terraces Hotel
Along the Stewart Lane in the UNESCO World Heritage Site of George Town in Penang, you will come across interlinked buildings plucked straight out from the British colonial era of Malaya. Along the row of restored shophouses is Seven Terraces Hotel, one of the top heritage stays in Penang. This boutique hotel best showcases the Anglo-Chinese architecture with its open courtyards, gold-gilded doors, and marble-on-hardwood furniture.
Address: Stewart Lane, 10200 George Town, Malaysia
9. Jawi Peranakan Mansion
This deluxe heritage establishment will be the reason to extend your stay in Penang. The Jawi Peranakan Mansion is a restored Anglo-Indian heritage hotel that has preserved their architectural roots. With most of its interiors and decorations inspired by the Mughal style, this 8 mansion rooms heritage hotel sure bring the old charms back to life.
Address: 153, Jalan Hutton, George Town, 10050 George Town, Pulau Pinang
10. Eastern and Oriental Hotel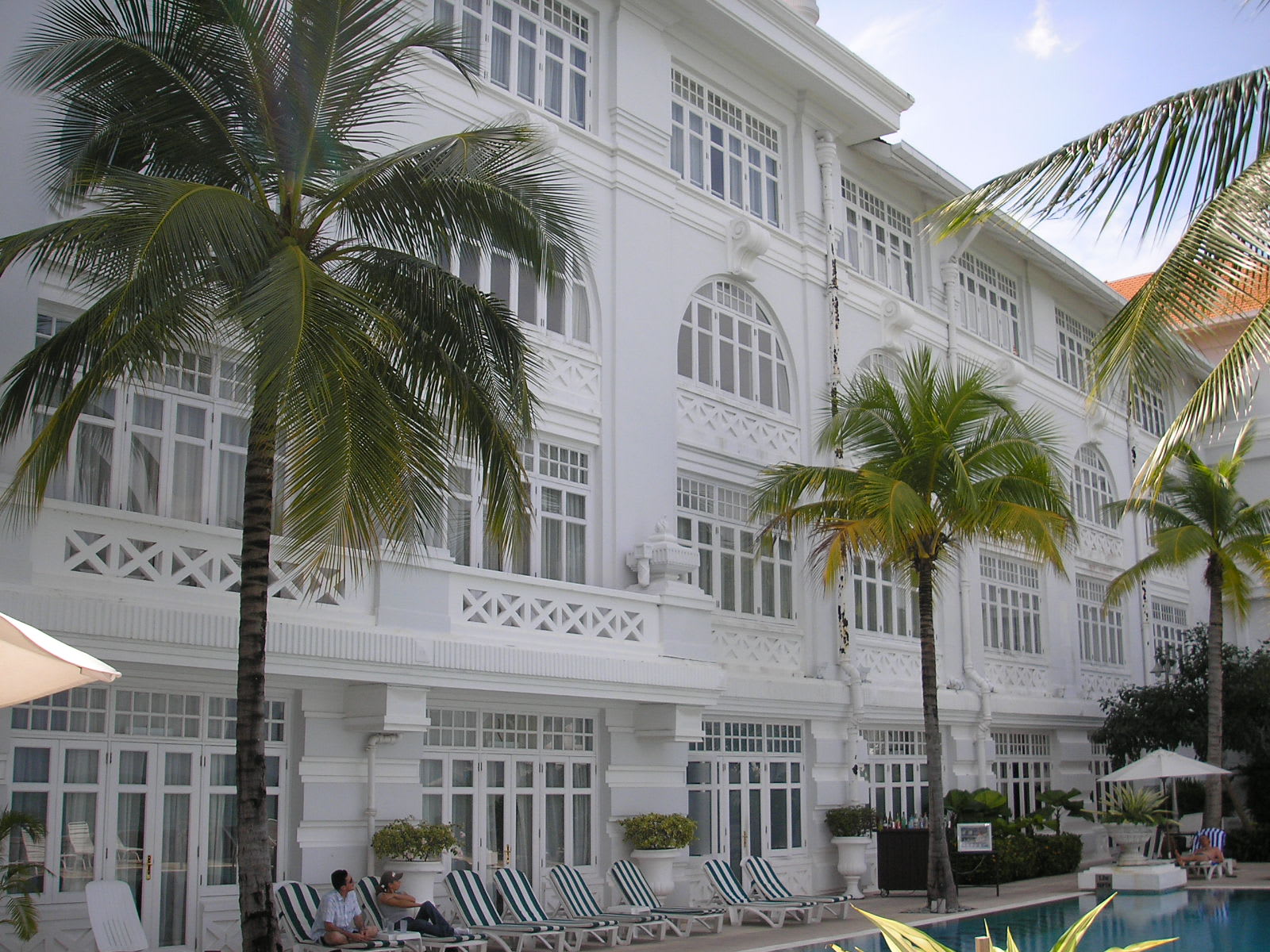 Photo Credit: wikimedia commons
In addition to the Penang heritage hotels collection, there's the Eastern and Oriental Hotel. Just like its name suggests, this 19th-century hotel preserves the Eastern culture with its vintage-themed furnishings and interior that exudes old world elegance. So if you're preparing for your next getaway to Penang and have not found a place to stay,  do check them out!
Address: 10, Lebuh Farquhar, George Town, 10200 George Town, Pulau Pinang
Ready for a getaway to Penang?  
With all the temptation of foods and heritage corners around the city of Penang, it's time for you to plan a short getaway there! Now that you have settled your accommodations, find out more about what to do in Penang.