KL airport transfers for all wallet sizes
To ensure you have a smooth trip between KLIA or KLIA2 and your location in the city, you can plan and pre-book your airport transfers in advance.
Here are the four main modes of transportation you may opt for, depending on your budget and the size of your travelling group. With options ranging from private car transfers to affordable limousine buses and trains, this easy guide will help you decide the best fit for you!
Mode of transport

Cost* per person

Journey time

Frequency

Train

RM48 (single trip)

RM93 (roundtrip)

28 minutes

Every 15 minutes (peak hours).

Every 20 minutes (off-peak hours).

Bus

~ RM12

60 – 75 minutes**

Every 20 – 60 minutes.

Private car

RM90 – RM217 

(per vehicle)

60 – 75 minutes**

Immediate

Taxi /

Ride-hailing apps

RM75 – RM190

(per vehicle)

60 – 75 minutes**

Varies depending on availability
*The costs mentioned in the table are based on normal operating hours. Late-night surcharges may apply for some. The same applies to those travelling beyond KL city limits.
**Journey time may differ according to weather and traffic conditions.
KL Airports – KLIA & KLIA2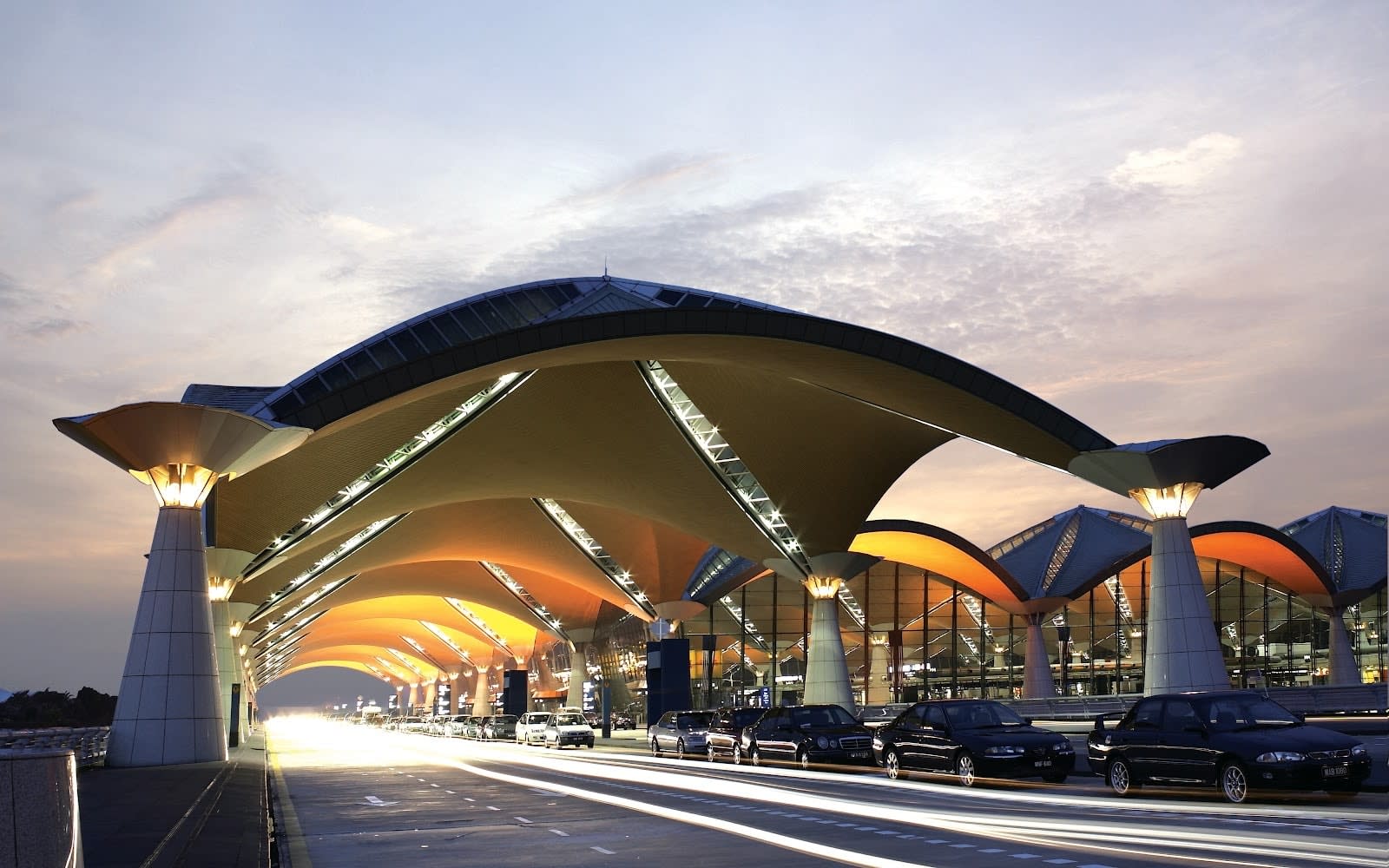 Photo Credit: chong khai for Wikimedia Commons
Kuala Lumpur is home to two major airports which operate in Sepang, located about 35km from the city centre. KLIA is Malaysia's primary international airport while KLIA2 serves mainly budget airlines from across the region.  Refer to the list below for major airlines operating at KLIA and KLIA2:
KLIA

KLIA2

Air France, All Nippon Airways, American Airlines,

Cathay Pacific, Emirates, KLM, Korean Air,

Malaysia Airlines, Malindo Air, Qatar Airways,

Singapore Airlines, Virgin Australia, and many more.

AirAsia, Cebu Pacific, Jet Asia, Scoot, JC Cambodia
If you happen to travel to the wrong airport (happens to the best of us!), no fret. You can easily travel between the two airports via the KLIA Transit, a train system which runs on the same track as the KLIA Ekspres. They're just one stop away from each other and the journey costs only RM2!
Even though the airports are located quite a distance away from the city, they're still fairly accessible no matter the time of day. Keep reading for an in-depth guide on the different ways to travel between the city and the airport.
1. By train (KLIA Ekspres)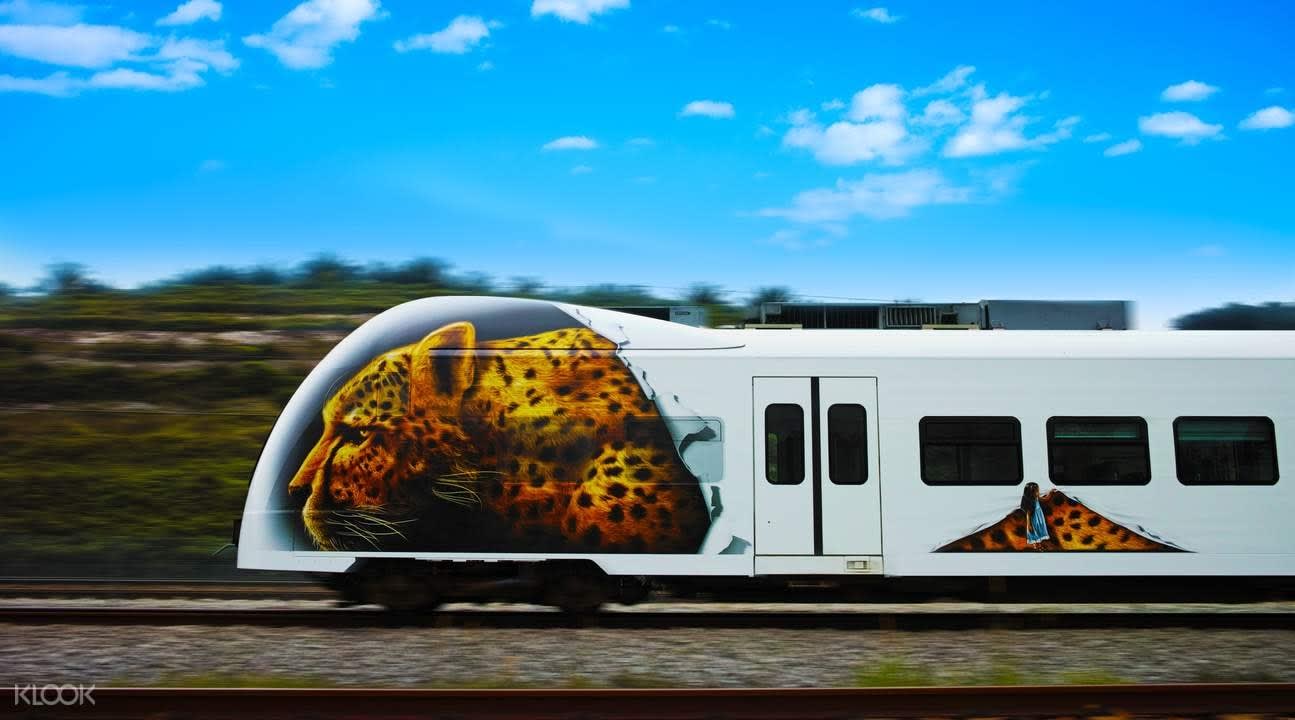 Linked to KL Sentral, a major transportation hub in the city, the KLIA Ekspres is easily the most convenient way to travel to and from the airport. The journey takes only 28 minutes for a non-stop journey between KL Sentral and KLIA. It's an extra 5 minutes to KLIA2. 
Aside from being the fastest mode of transport, you can also count on KLIA Ekspres to be reliable since it's not affected by external factors like bad weather and KL's infamous traffic jam. The train runs pretty frequently every 15 minutes during peak hours and every 20 minutes during off-peak hours. 
Klook pro-tip: Make use of the KL City Air Terminal (inside KL Sentral) benefit! Check-in your luggage and collect your flight boarding pass up to 2 hours before your flight departure at KL Sentral before heading to the airport. You can use the time to walk around, shop, or enjoy a meal. This value-added service is available only for KLIA Ekspres and Transit passengers flying with Malaysia Airlines, Cathay Dragon and Malindo Air.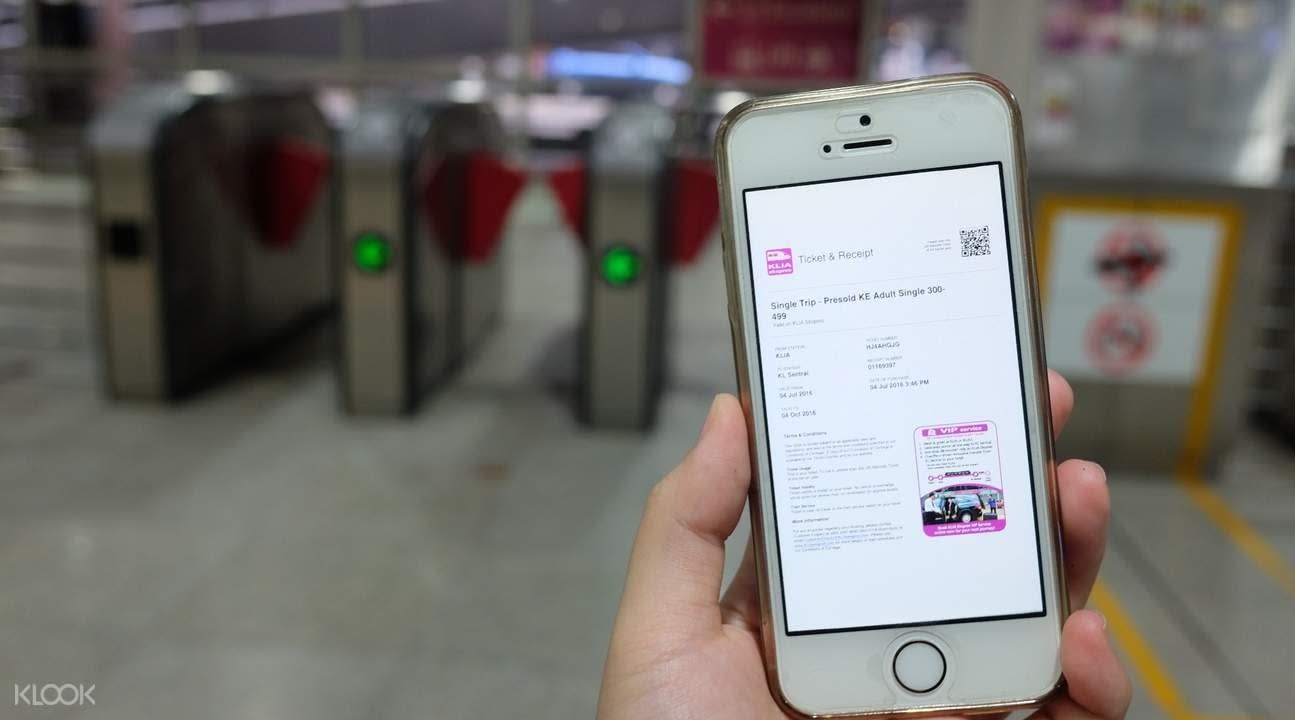 For the best value, get your KLIA Ekspres airport train tickets from Klook which is RM7 cheaper than the original price. With QR Code direct entry and instant confirmation, you have the flexibility to book your train tickets up to months in advance or even at the last minute!
The first train departs at 5am from KLIA and KL Sentral. Meanwhile, the last train departs at 12.40am from KL Sentral, and 1am from KLIA. There's only a short window of 4 hours that the trains will not be running. Hence, even if you're arriving or departing at odd hours, you should still be able to catch a train, no problem. Otherwise, you may consider the alternatives below.
Who is it for: Savvy travellers looking for the quickest and most reliable journey between the airport and the city. Ideal for those travelling solo or in a small group, with minimal suitcases. It's convenient, comfortable, affordable, and hassle-free.
2. By bus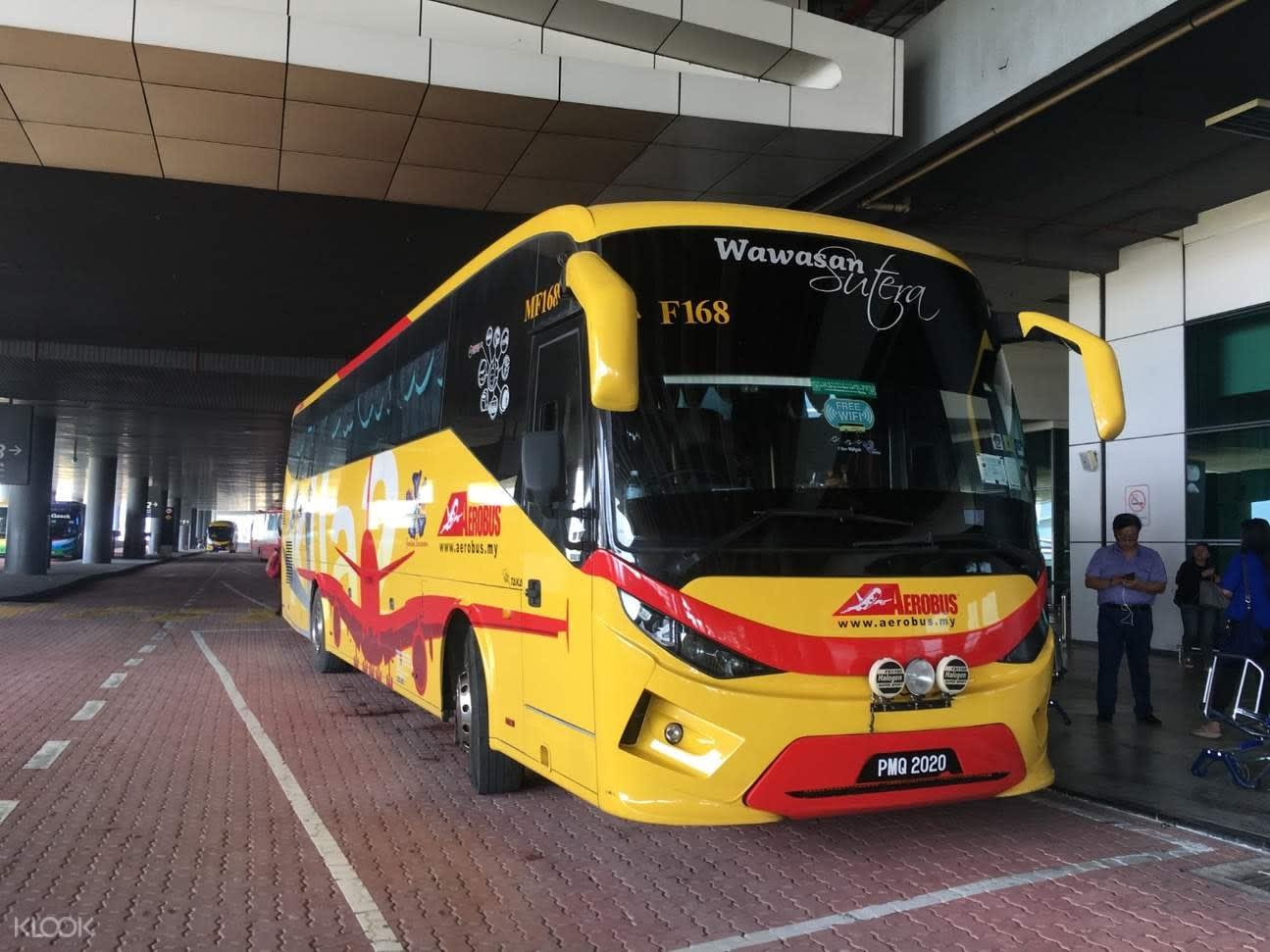 Travelling on a budget? You can opt for a shared bus transfer between KLIA2 and KL Sentral for only RM12. Simply sit back and relax aboard an air-conditioned and spacious bus. The journey time is approximately an hour but can take longer during peak hours when there is more congestion on the road. 
Make sure to be at the meet-up location at least 15 minutes prior to your scheduled departure so you don't miss your ride. Look out for the AeroBus driver at the arrival hall of KLIA 2 or at the bus terminal in KL Sentral. If your flight is at KLIA, you can get to KLIA2 just one stop away on the KLIA Transit.
There are multiple bus companies that travel between the airport and various locations within KL at different prices and service hours. The airport bus transfer on Klook is available 24 hours round the clock at 20 minutes intervals, so it's perfect for those travelling during odd hours!
Who is it for: Travellers looking to travel on a budget and don't mind the longer journey time. Great for those travelling at odd hours when other transport options are not available. Suitable for those travelling solo or in a small group, with minimal suitcases.
3. By private car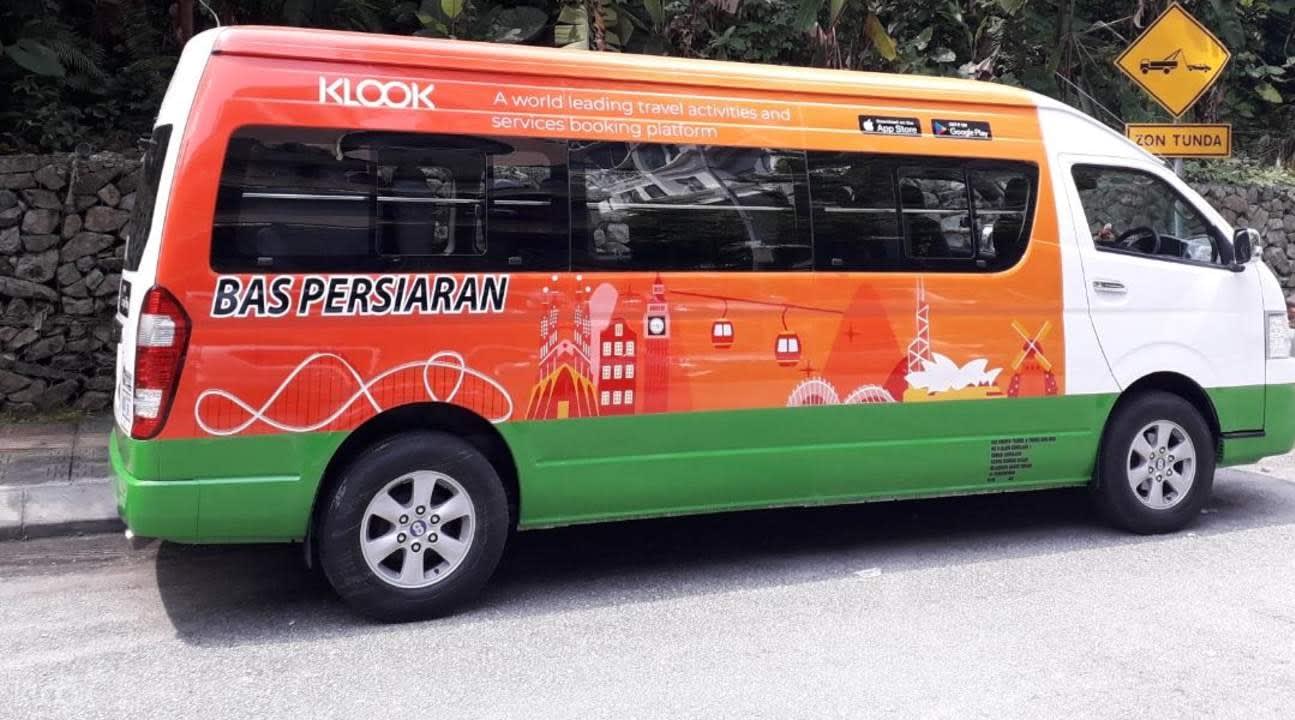 Want to travel from KLIA or KLIA2 straight to your destination and vice versa? The private airport transfer gets you from door-to-door while you sit back and relax in the air-conditioned vehicle. This also gives you the privacy you need before or after a long flight.
Vehicle options include sedan (3 pax), standard van (7 pax) and luxury van (12 pax). For airport pick-up, your driver will meet you at the arrival lobby and wait up to 1 hour after your flight lands. As for hotel / KL city pick up, do allow ample time to get to the airport of at least 4 hours prior to your flight departure time. 
Who is it for: Those travelling a big group or carrying heavy suitcases who don't mind the extra cost. Suitable for those who want to get picked up and dropped off from door-to-door. Comfortable and fuss-free, it's great for families and especially those with toddlers and small children.
4. By taxi / ride-hailing apps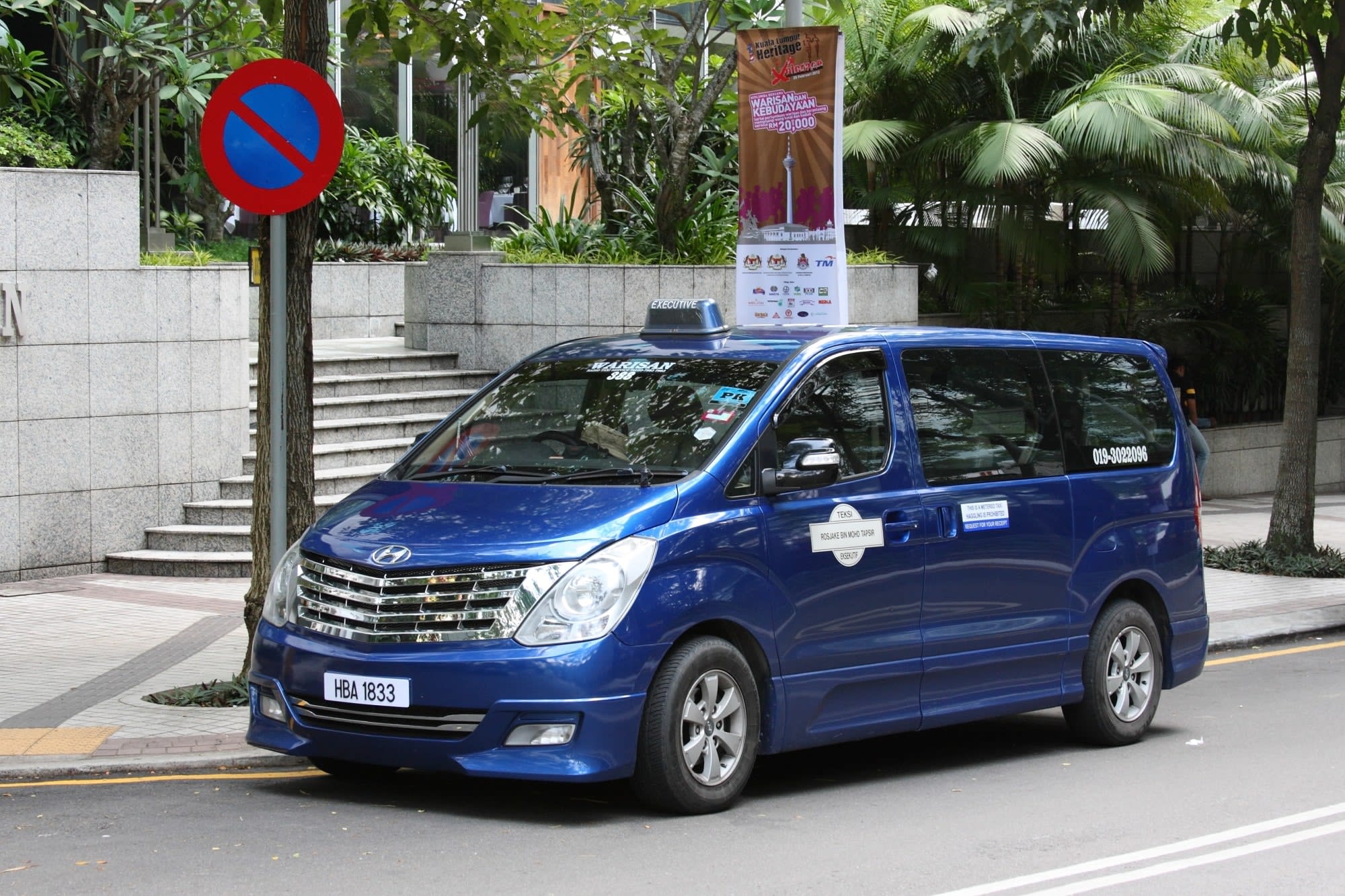 Photo Credit: Ilya Plekhanov for Wikimedia Commons
Since the airport is located about an hour from the city, the taxi fare can be quite expensive. It can cost anywhere from RM75 – RM190 or well above the range if the weather and traffic conditions delay your journey time. Do note that executive taxis in blue tend to be more expensive than the standard red sedan taxis. 
Aside from public taxi, other popular options include ride-hailing apps like Grab and MyCar. While they offer a fixed fare for those travelling between the airport and locations within Klang Valley city limits, it's not inclusive of toll prices. Due to high demand, it's expected to take longer than usual to secure a car during peak hours and surge periods. During those instances, you can opt for the KLIA Ekspres or the bus transfer!
Who is it for: Those looking for the last resort who were unable to catch any of the airport transfers list above and don't mind forking out the extra cash.
Looking for travel inspiration and guides in KL?