Top attractions and things to do in Hanoi
Apart from traffic jams and chaos that can sometimes be a tad bit overwhelming, Hanoi, the capital of Vietnam, is one of the most interesting places to visit! A haven for foodies, history lovers and of course Vietnamese coffee, we recommend spending at least 4 days here to fully explore the beauty of the city.
Recommended places to stay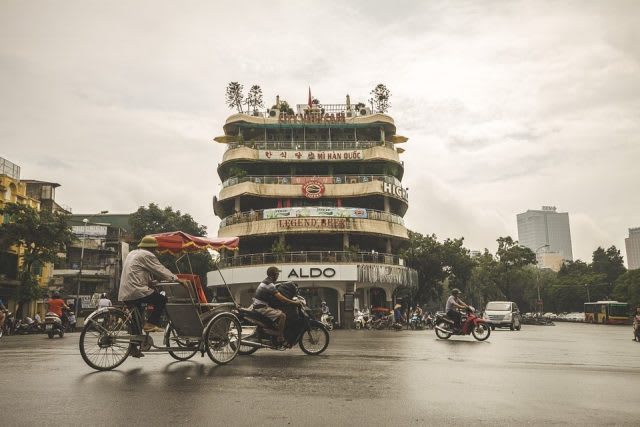 The best places to stay would be around the Hoan Kiem District and the Old Quarter. Accomodation is pretty affordable and you can easily get a room in a 4 star hotel for as low as $30 a night!
Getting around Hanoi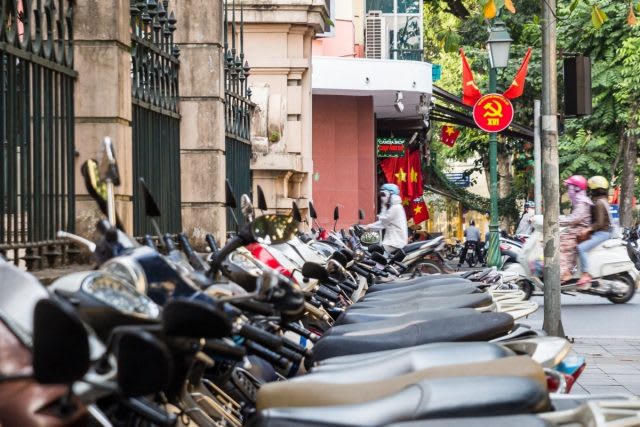 We all have heard about the scooter infestation and insane traffic so getting around on your own might be a problem. While the locals mostly travel via Motorcycle taxis, we don't suggest that for tourists. These motorcycles aren't fitted with meters and hence you'll most likely get overcharged and these drivers don't speak english so you may have issues communicating your destination clearly.
The best way to get around is with a private car charter, allowing you the ultimate flexibility in customizing your itinerary. Stay as long as you like in any place and you won't have to worry about getting lost or rushing for the next bus.
Pre-book your car charter on Klook and let the driver take you wherever you wanna go, he can even double up as a guide and recommend you places to visit! Rest assured, the drivers speak english so you don't have to worry about communication breakdowns.
Afterall, the last thing you'd want after a flight is to step into a dishonest taxi.
1. Halong Bay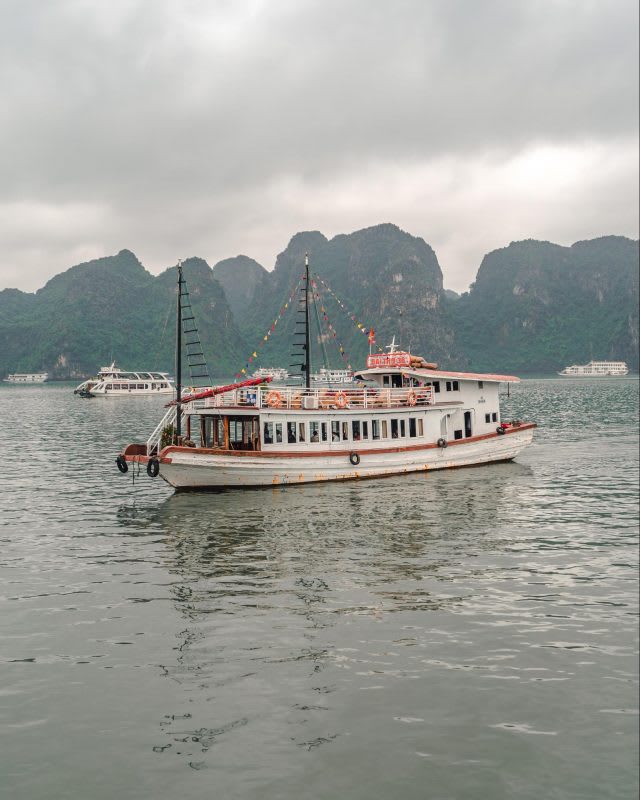 Credit: @todayweexplore on Instagram
One of the most famous sites in Vietnam and also a UNESCO World Heritage recognized site – Halong Bay is just a short ride from Hanoi. Cruise past the epic limestone pillars and tiny islets on a traditional junk boat and even have lunch onboard!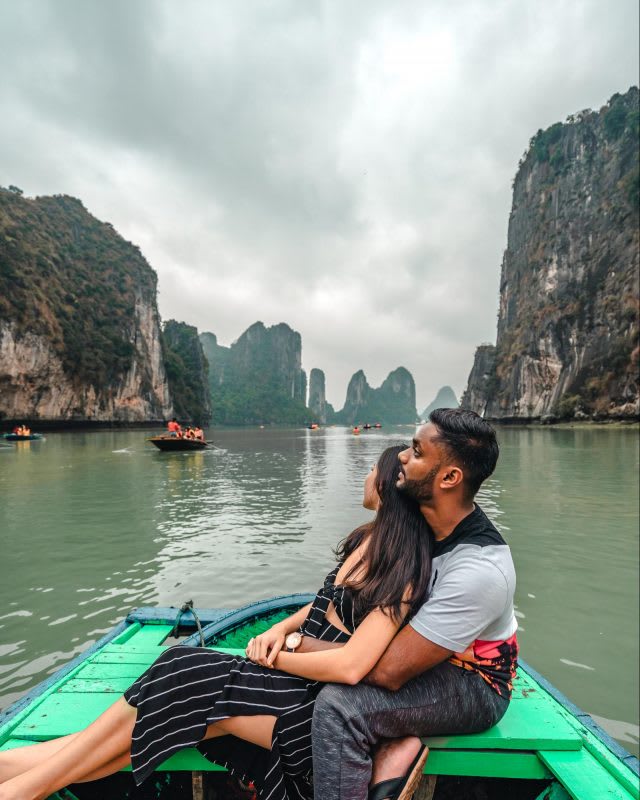 Credit: @todayweexplore on Instagram
After lunch, head on a kayak tour out in the open waters for close up views of these natural beauties. You won't even have to do the paddling yourself!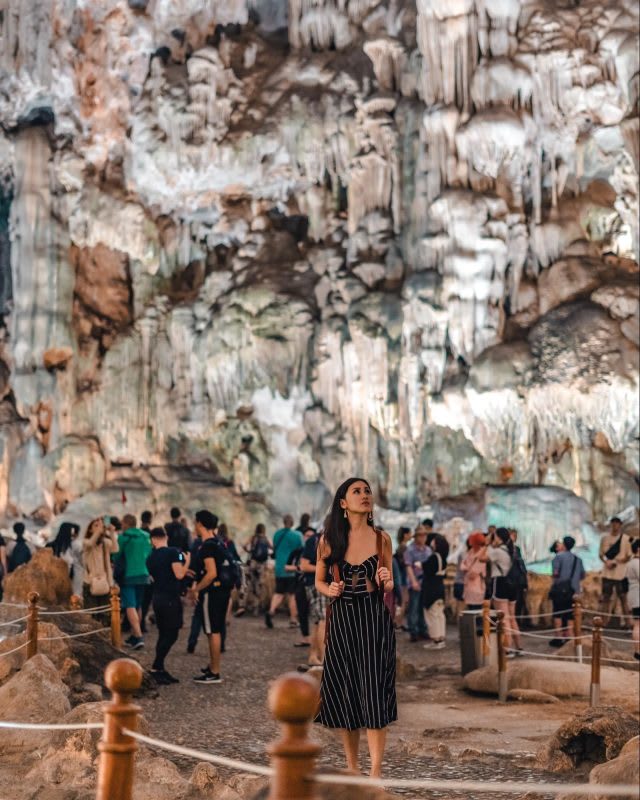 Credit: @todayweexplore on Instagram
Last stop is the Thien Cung Cave, a beautiful chamber filled with stalactites and stalagmites. The cave is also known to the locals as the Heavenly Cave, and rightly so! You'll surely be amazed at the beautiful formations within the cave.
Pre-book your Halong Bay tour on Klook and it includes roundtrip hotel transfers, the cruise fee, and english speaking guide, lunch and even the kayaking experience, making for the perfect hassle free day trip!
2. Hoa Lu and Tam Coc Day Tour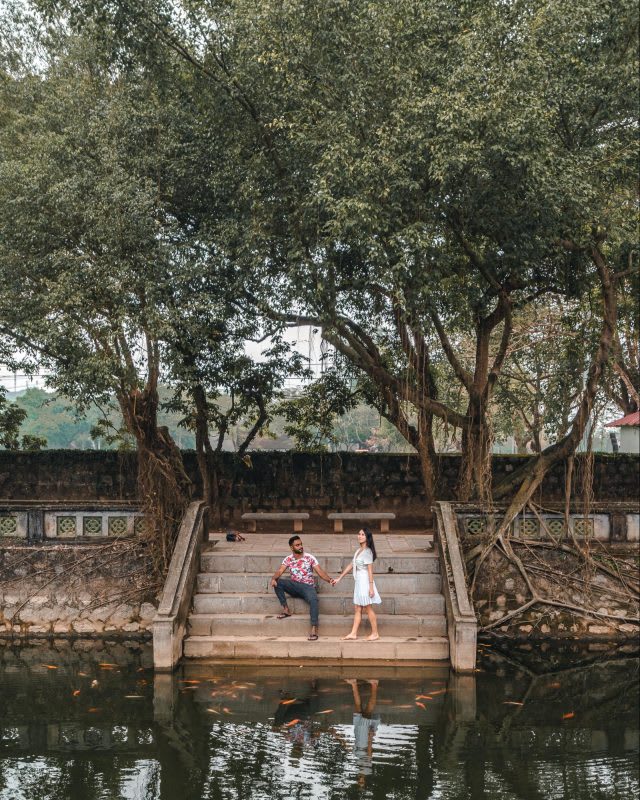 Credit: @todayweexplore on Instagram
Apart from the iconic Halong Bay, there are plenty of other hidden gems in Hanoi and one of them is Ninh Binh! Visit Hoa Lu through a fun bicycle ride alongside huge stunning rice fields and limestone mountains. You'll also go past Dinh Tien Hoang and Le Dai Hanh temple.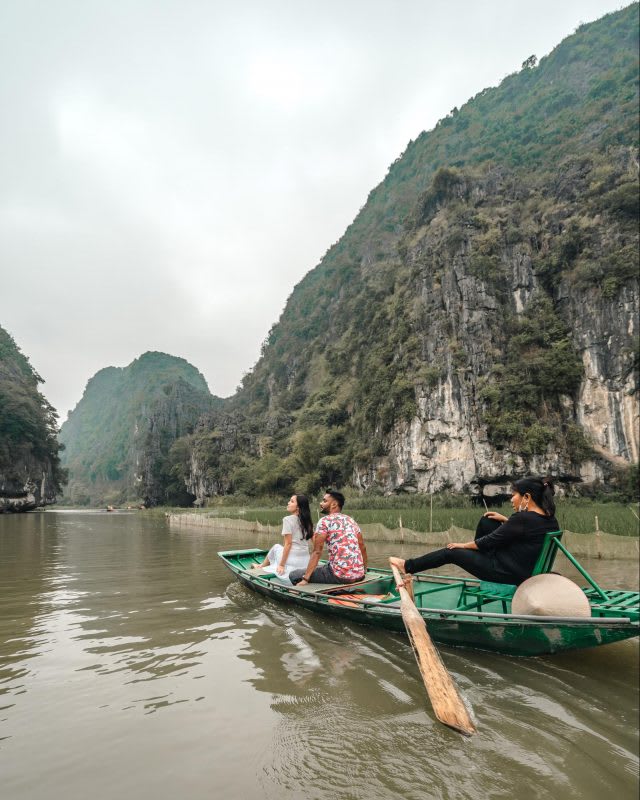 Credit: @todayweexplore on Instagram
Set sail on a boat ride in Tam Coc where you'll visit Hang Ca, Hang Hai and Hang Ba caves, a part of the Trang An Landscape Complex UNESCO World Heritage Site! You'll be surprised to know that the boat people paddle with their feet.
Pre-book your Hoa Lu and Tam Coc tour on Klook and it includes everything you'll need on your day trip. You don't have to worry about getting ripped off on your boat rides or bicycle fees because it's all included!
3. Private Night Market Street Food Tour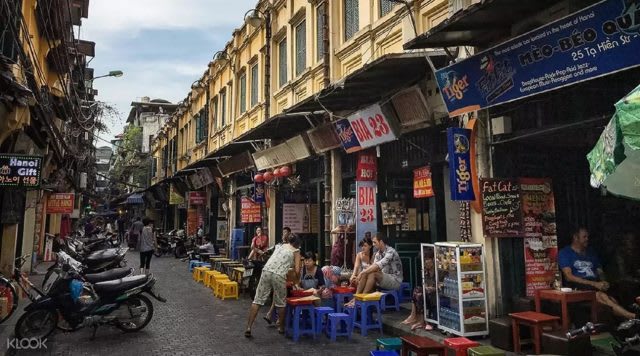 One of the biggest draws of Vietnam is of course the delectable Vietnamese food. After exploring the city for the day, one of the best things to do in the evening is head to the city's Old Quarter and its markets for some delicious street food.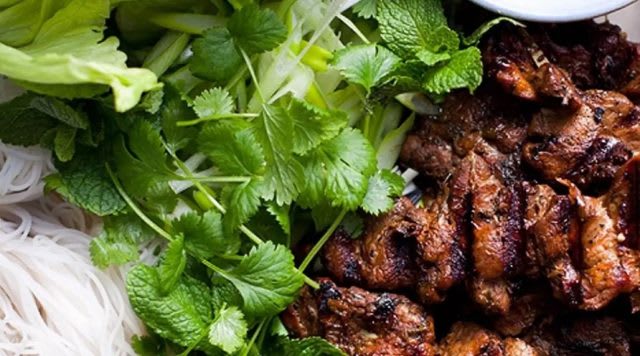 If you don't know what to eat or even where to begin looking, pre-book a Night Market Street Food Tour on Klook and let the local show you to the best street food stands in the area. From fried rice pancakes to pho and of course the delicious juicy grilled meats, be sure to wear comfy loose clothes!
4. Tran Quoc Pagoda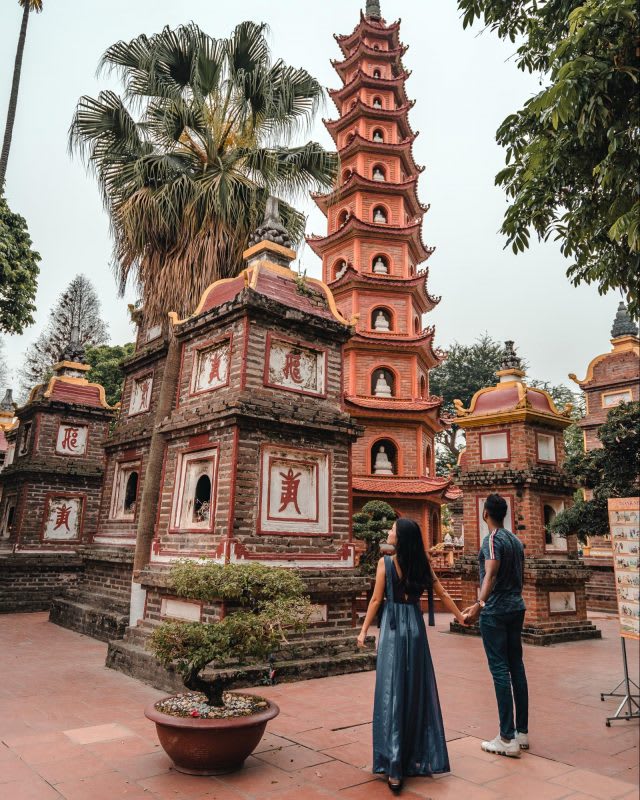 Credit: @todayweexplore on Instagram
The Tran Quoc Pagoda in Hanoi is the oldest of its kind, dating back to the 6th century! Set on an islet within the West Lake and surrounded by lush greenery, this place was a favourite amongst the kings and royal families for festivals and full moons.
Do note that if you wish to visit the pagoda, be sure to be appropriately dressed as many locals still come to this place to visit the monks and for prayers.
5. Train Street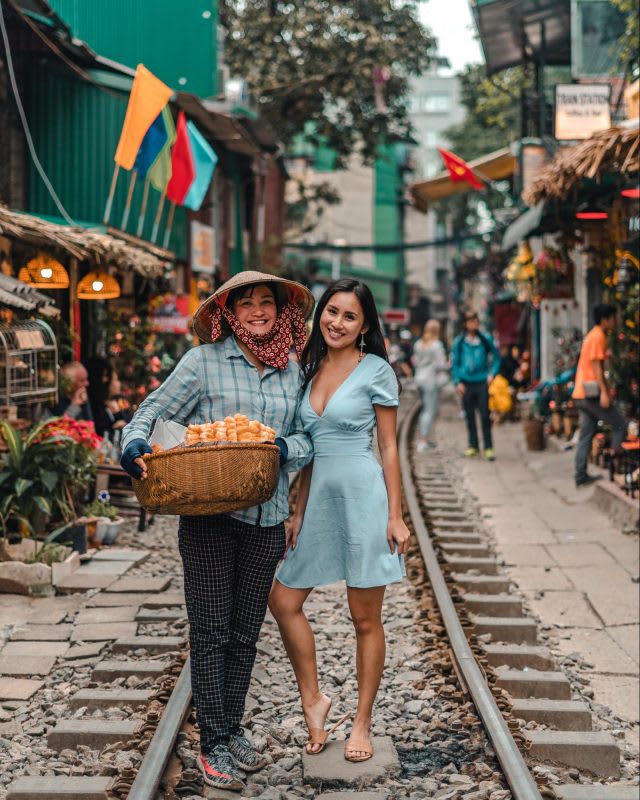 Credit: @todayweexplore on Instagram
Hidden in the narrow streets of Hanoi Old Quarters is Train Street, a quirky little area where high speed trains race through the residential streets, all while the locals go about their everyday lives, doing laundry and dishes by the tracks.
As you stand on the tracks for your iconic photos, the moment you feel the vibrations on the track, be sure to move fast out of the way. Just because the streets are narrow, doesn't mean the trains will slow down for you.
If you'd like to catch the trains in action, they run daily at 330pm and 730pm so be sure to time your visit accordingly.
6. Long Bien Bridge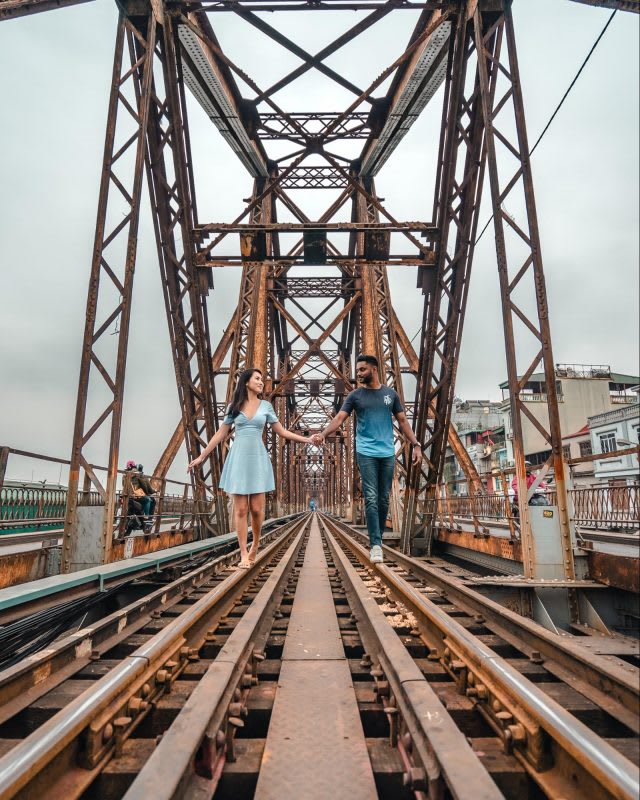 Credit: @todayweexplore on Instagram
The Long Bien Bridge in Hanoi is the Hanoian people's pride and joy. Despite being bombed on several occasions during the American War but each time was quickly repaired. Designed by the same person who did the Eiffel Tower, this bridge illuminates at night and makes for great photos.
7. Lotte Center Hanoi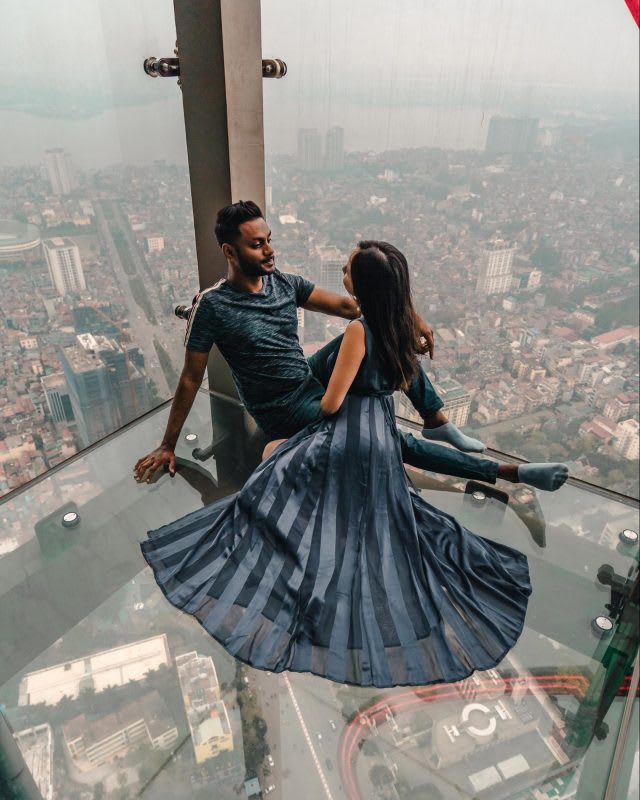 Credit: @todayweexplore on Instagram
The Lotte Center in Hanoi is one of the most popular shopping malls in Ba Dinh. With over 250 fashion and lifestyle brands, you can get ready to shop till you drop. Also not to be missed is the Observation Deck on the 65th floor. With glass floor panels, you'll feel as if you're walking on Hanoi's clouds.
8. Street Art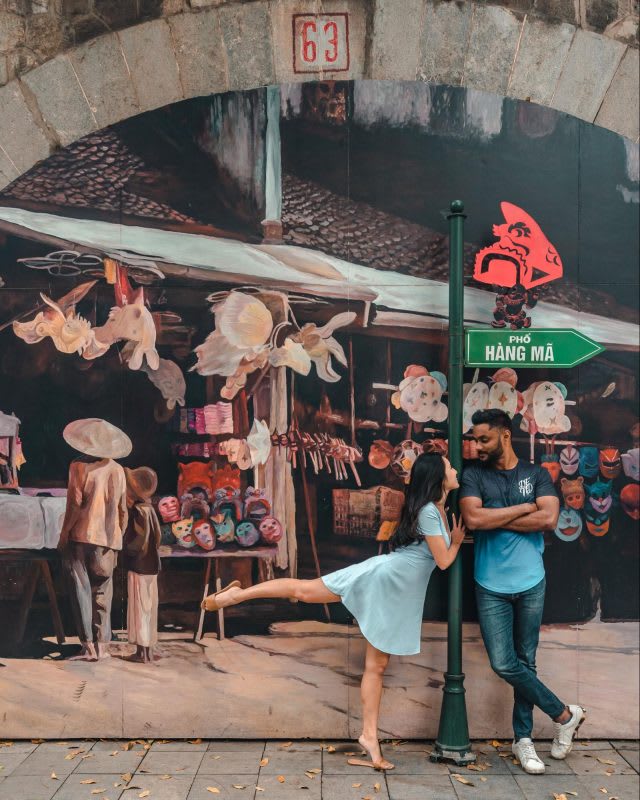 Credit: @todayweexplore on Instagram
The joint street art project of Hanoi and Korea features whimsical murals perfect for all art enthusiasts and of course that #OOTD backdrop. The l'oeil mural illusions which make you feel like a part of the painting will make it seem as if you've disappeared into the artwork!
The murals begin at 27 Phùng Hưng, Hàng Mã, Hoàn Kiếm and extend northward along the road until its intersection with Hàng Cót so wear comfy walking shoes and your best #OOTD.
9. Eden Cafe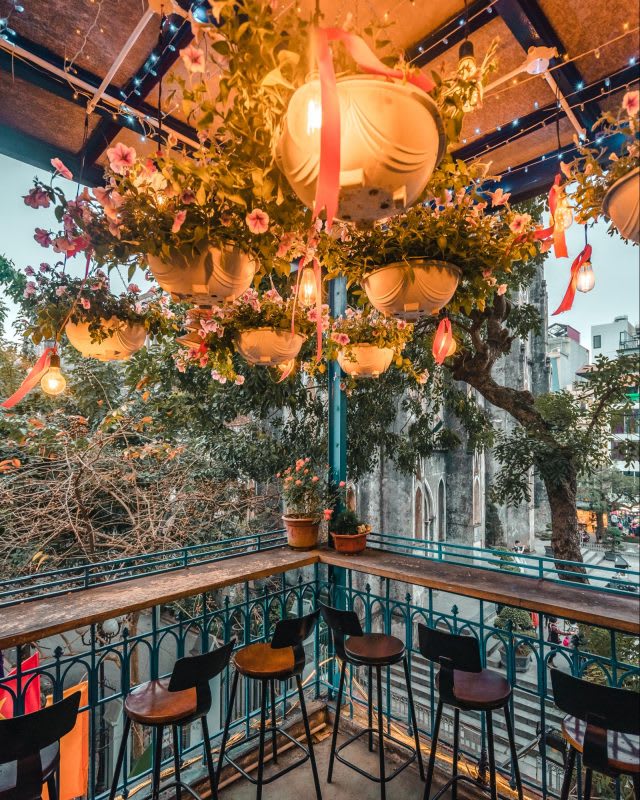 Credit: @todayweexplore on Instagram
Who can forget Vietnamese coffee right? Head on over to Eden Coffee for some authentic Vietnamese coffee in a gorgeous cafe! Located right next to St Joseph's Cathedral and a few steps away from Hoan Kiem Lake, be sure to grab a seat on the garden themed rooftop.
Eden Coffee
Address : 2 Nha Tho, Hoan Kiem, Hanoi
Opening hours : Daily 8am to 10pm
10. Gardenista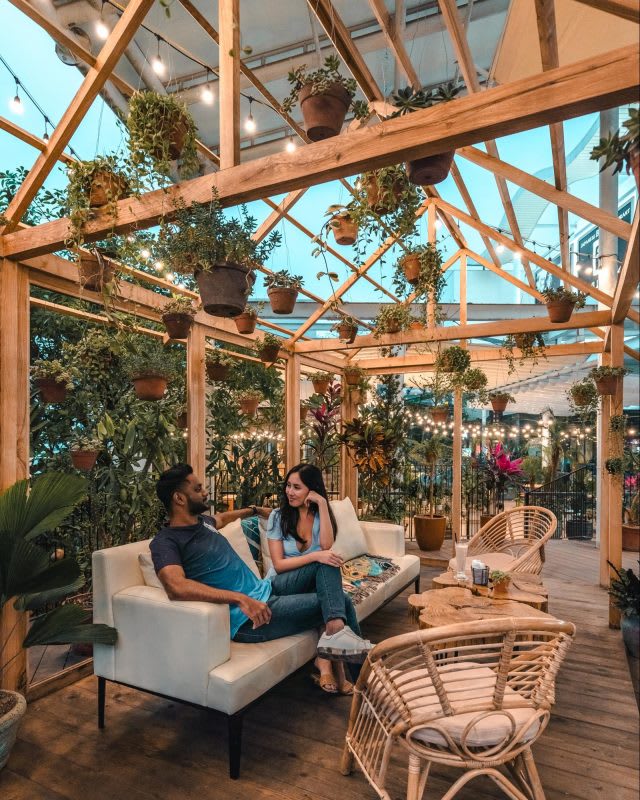 Credit: @todayweexplore on Instagram
This indoor garden cafe Gardenista has been flooding Instagram! This greenhouse cum cafe is filled with hanging plants, large terrariums and plenty of flora and fauna. While you can get the traditional long black Vietnamese drip coffee, the must try drink is the coconut ice cream coffee.
Gardenista Cafe
Address : 2 Lê Thạch, Tràng Tiền Hoàn Kiếm, Hà Nội, Vietnam
Opening hours : Daily 7am to 11pm