Kyoto and Osaka on a budget
Don a kimono as you exchange glances with a real-life Geisha right along Kyoto's quiet streets. Obsessed with anything Matcha? Head to Southern Kyoto for a Matcha fix before diving right into Osaka's bustling streets. From the familiar Glico Man neon board to the sizzling sounds of Takoyaki, taste the Japanese way of life as you head right into Osaka's lively street chaos and its magnificent heritage.
Getting around the Kansai region
We all know travelling by taxis in Japan can cost a mini fortune! If you're travelling on a budget, we've got just the thing for you!
Kyoto Osaka Sightseeing Pass
With this Kyoto-Osaka Sightseeing Pass, discover Japan without feeling the financial strain! Hop onto the Keihan Line and Otokoyama Cable Line with unlimited travel on any of the trains on those lines. Pre-book your Kyoto Osaka Sightseeing Pass on Klook and simply flash your mobile e-voucher at any of the 9 ticketing offices to redeem.
This is not only a cost-efficient way of travelling around, but you also save plenty of time when you don't have to purchase single trip tickets.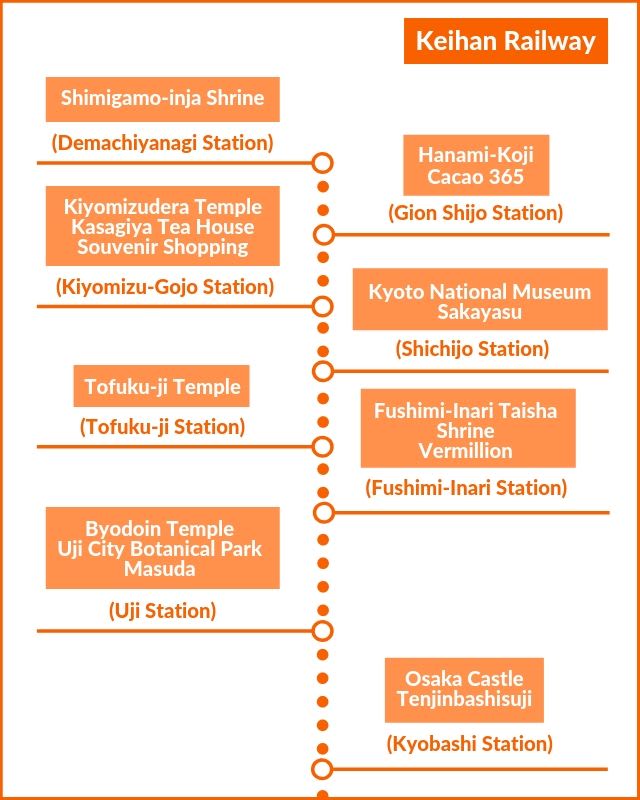 Whether you're starting your journey from Osaka or Kyoto, we've curated some of Japan's best attractions along the Keihan Line and sorted them by the station for you. Starting from the Demachiyanagi Station, here's what you can explore with the Kyoto-Osaka Sightseeing Pass.
1. Explore the oldest shrine at Shimogamo-jinja Shrine (Demachiyanagi Station)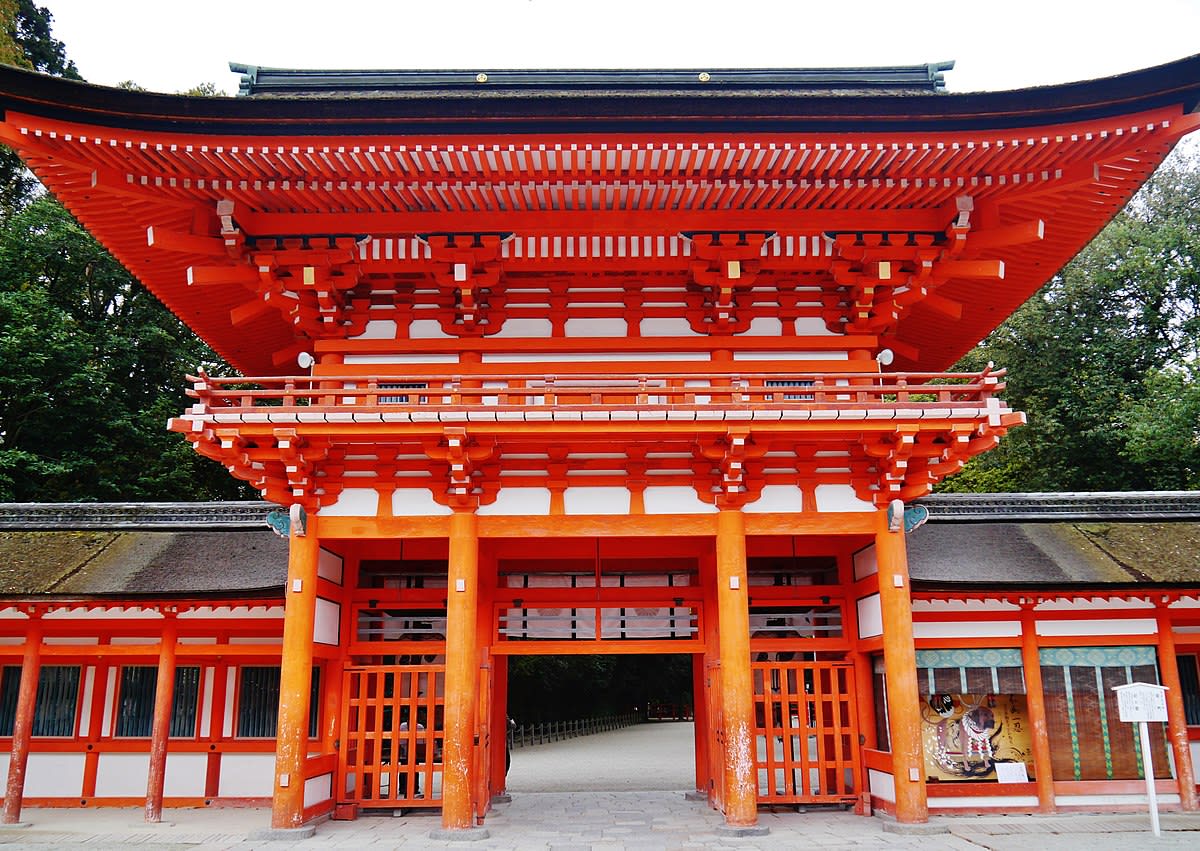 Photo credits: Wikimedia Commons
Here you will witness Japan's oldest shrines that ever existed right before your eyes. Decked in a vibrant red, it's almost impossible to miss! Enter the Torii gates and be blown away by the magnificence of the Shimogamo-jinja Shrine.
For all the vain pots out there, we may have found the solution to everlasting beauty! Cross the 600-year-old rainforest right at the back of Shimigamo-jinja Shrine to the Kawai-jinja Shrine. Legend has it that if you apply your cosmetics onto a kagami-ema, an adorable mirror shaped tablet, you're more likely to be blessed with beauty, inside and out!
Entrance fee: Free
Operating Hours: 5.30am to 6pm in Summer; 6.30am to 5pm in Winter
Address: 59 Izumigawa-cho, Shimogamo, Sakyo-ku, Kyoto City (Alight at Demachiyanagi Station and walk for 10 minutes)
2. Geisha spotting at Hanami-Koji (Gion Shijo Station)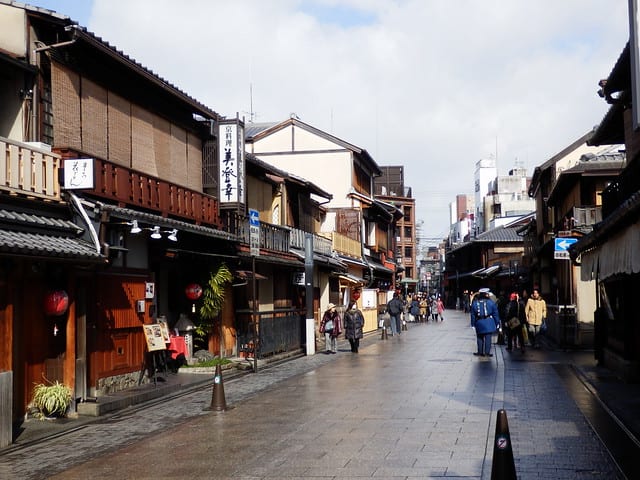 Photo credits: Izu navi on Flickr
At Hanami-Koji Geisha District, 17th-century tea houses dot the streets as tourists roam around in exquisite looking kimonos and yukatas. Located at the heart of Gion, this is where the American epic film "Memoirs Of A Geisha" comes to life! Catch a glimpse of a Geisha (not just people in costume, but a legit Geisha!) making her way to restaurants or tea houses during the evening and weekends.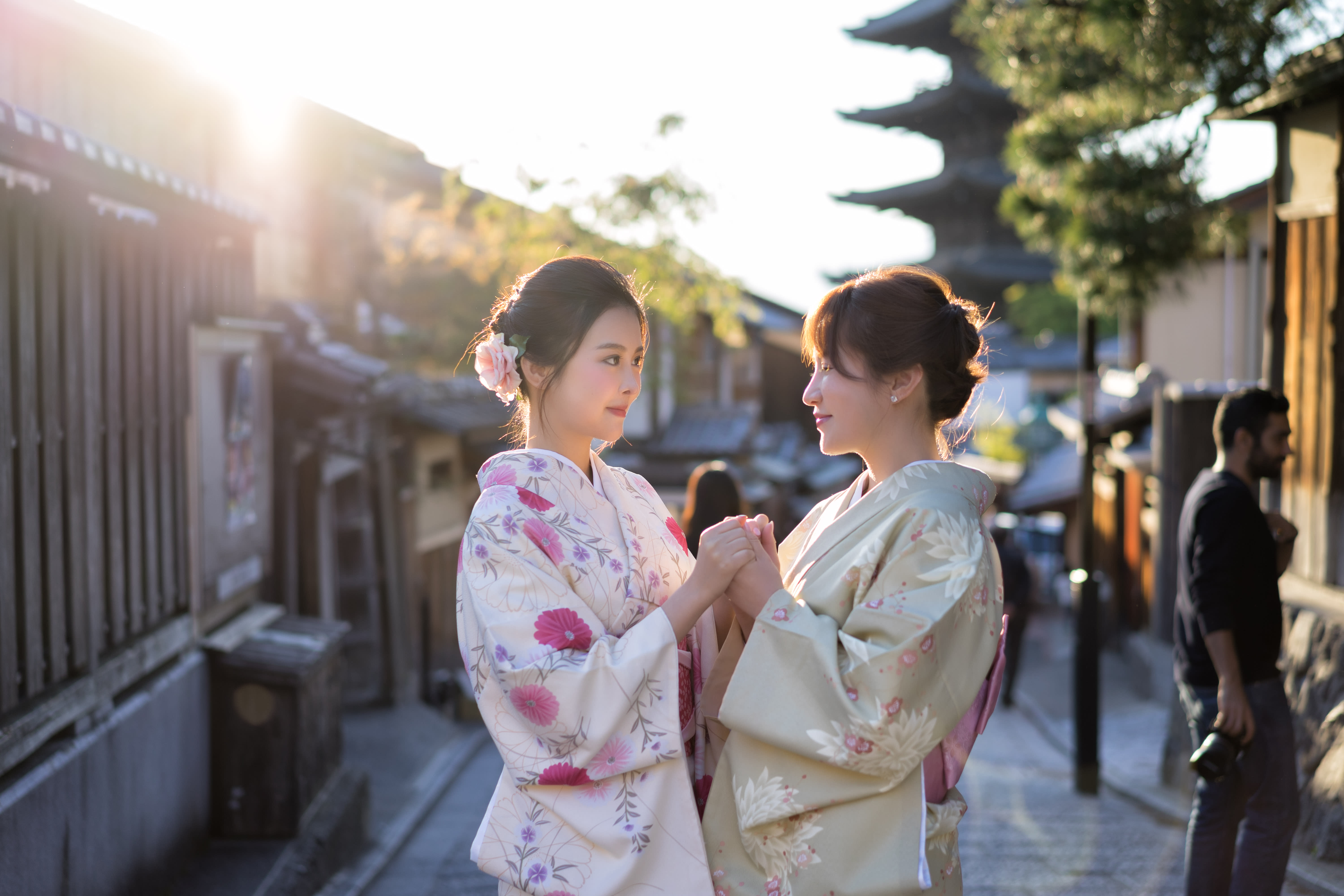 Here's your chance to feel like a true local! Rent a kimono for a full Japanese experience as you stroll down the streets of Kyoto. With over a hundred accessories and kimonos to choose from, you'll be spoilt for choices!
Operating Hours: 6am to 6pm (Closing hours differ according to seasons and festivals)
Address: 570-128 Minamigawa, Gionmachi, Higashiyama, Kyoto (Alight at Gion Shijo Station and take a 3 minutes walk)
Splurge on Kyoto's "Food of God"!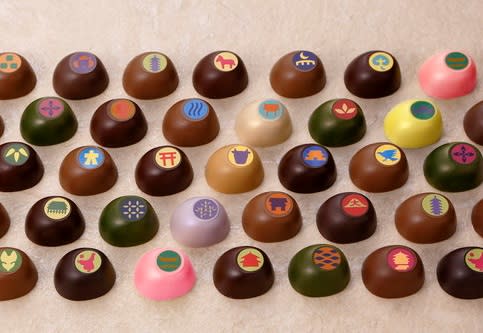 Hot and always selling fast, the "Food of God" is one of Gion's hotspot not just for Geisha, but their rich, velvety chocolate. Yes, chocolate, you saw that right. Cacao 365 houses Kyoto's locally produced chocolate with more than a dozen flavours! Whether you're one for the classics or their richly infused truffle editions, score some brownie points when you bring these chocolates back home for your family and friends!
Operating Hours: 10am to 6pm
Address: 570−150 Gionmachi Minamigawa, Higashiyama Ward, Kyoto, 605-0074, Japan
3. Sunset shots at Kiyomizudera Temple (Kiyomizu-Gojo Station)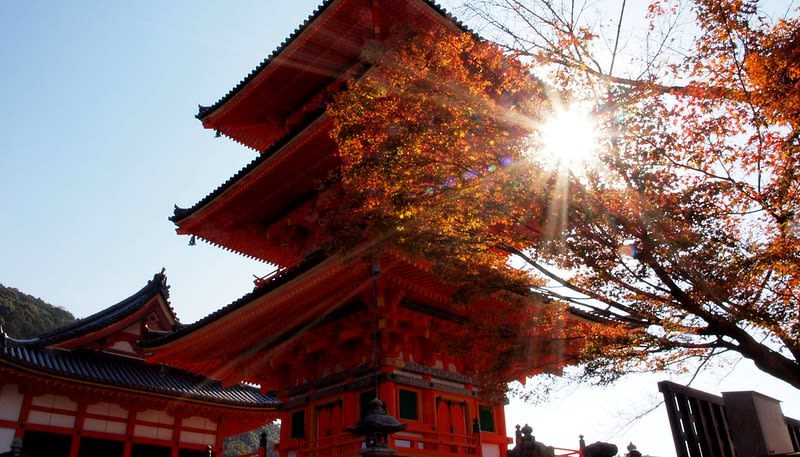 Photo credits: coniferconifer on Flickr
Kiyomizudera, which translates to "pure water", is one of Japan's largest and most beautiful water temples. This UNESCO World Heritage Site is perched on a hill 13 metres above ground and is best recognised for its wooden stage and stunning panoramic views. Make sure to snap a few shots at sunset for a beautiful gradient backdrop.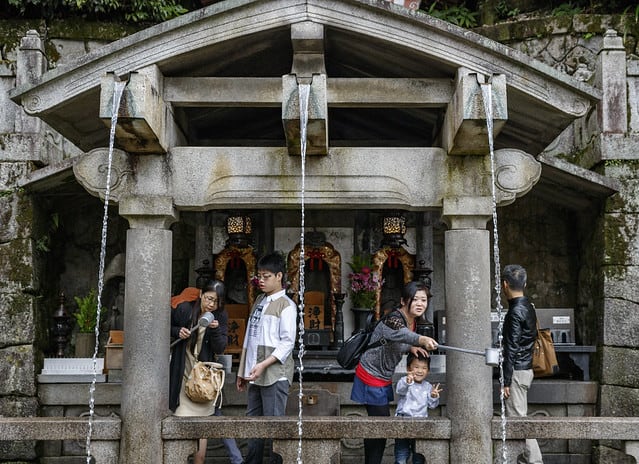 Photo credits: big-ashb on Flickr
Here at Otowa Waterfall, you'll see a waterfall splits into 3 different directions; signifying longevity and health, academic success and meaningful love life! Pick only one and drink using the water poles given because your blessings will come to nought in the name of greed!
Do note that while construction at the main hall has been slated to last from 2017 to 2020, you can still enter the main hall. On the flip side, here's a rare opportunity to witness an archaic and traditional method of construction at Kiyomizudera Temple!
Address: 294 Kiyomizu, Higashiyama Ward, Kyoto, 605-0862, Japan (Alight at Kiyomizu-Gojo Station and walk for 20 minutes)
Taste Kyoto's authentic desserts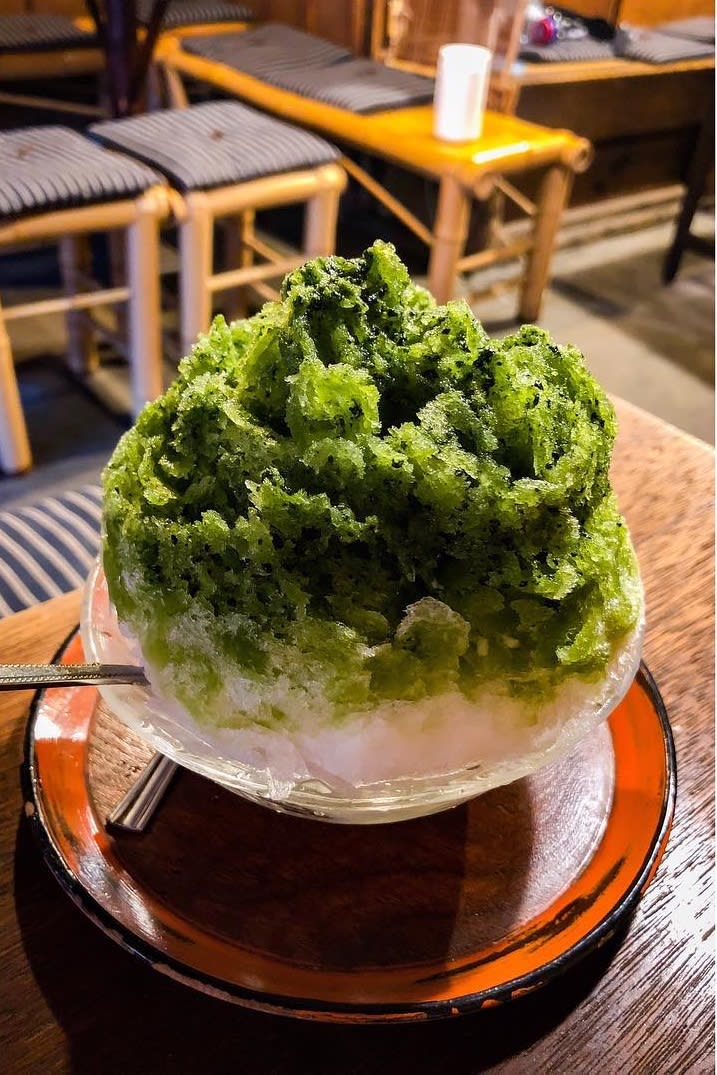 Photo credits: @elieensfgoh on Instagram
Kasagiya Tea House is easy to miss; a worn-looking store that wouldn't prompt a second glance. Yet behind the faded storefront lies an authentic selection of Japanese teas and desserts! Go on and order the Uji-kintoki, a generous heap of blended green tea shaved ice or sip on a cup of hot Green tea with O-hagi, a hearty portion of soft azuki beans after a day's walk.
#Klooktip: Cleanse your palate with the salted pickles provided.A Japanese customary side dish, it serves to neutralise the rich flavours of each dessert before the next.
Operating Hours: 11am to 6pm; Closed on Tuesday
Address: 349 Kodaiji Masuya-cho, Higashiyama-ku, Kyoto (10 minutes downhill walk from Fushimi-Inari Taisha Temple)
4. Learn Japan's history at Kyoto National Museum (Shichijo Station)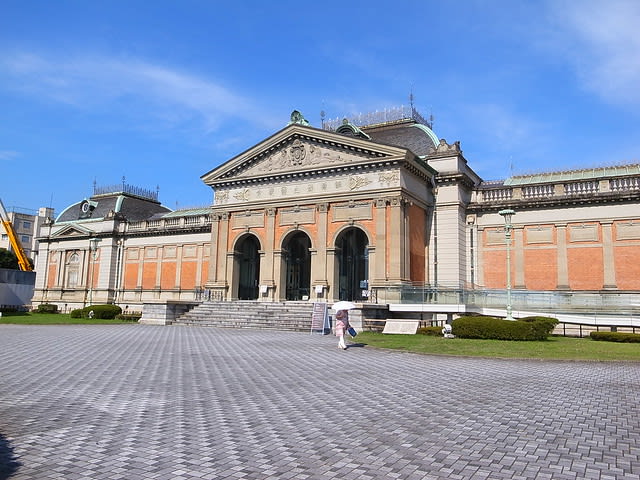 Photo credits: Lisa Pinehill on Flickr
Calling all history geeks and fans of all things Japanese! Featuring a permanent exhibition of more than a whopping 3600 pieces, there's no way you will walk away without exclaiming "su-goi!". Ranging from Nihonga (a Japanese art) and yoga (Western art) to archaeological artefacts and symbolic remnants of Japanese culture, it is no wonder it was reputed as one of Japan's top 4 museums!
Make sure to enter from the alternate entrance as ongoing construction will only be completed in 2020.
Entrance fee: 520 yen ($6.56) for permanent exhibition; ~1500 yen ($18.94) for special exhibitions
Operating Hours: 9am to 5pm on Tuesday to Friday; 9am to 8pm on weekends
(Closed on Tuesday if the public holiday falls on a Monday)
Address: 527 Chayacho, Kyoto, Kyoto Prefecture 605-0931 (Alight at Shichijo Station and walk for 5 minutes)
Fill your tummies at Sakayasu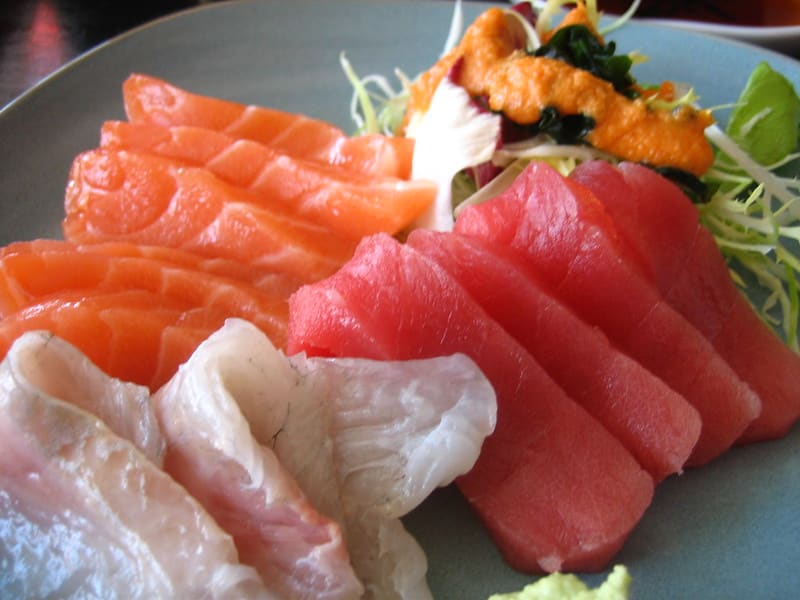 Photo credits: Jeremy Keith on Flickr
Kyoto may be world-renowned for Japanese local delights, but Osaka isn't far behind too. Boasting an impressive array of everything Japanese you can think of, Sakayasu does Osaka proud. Their sashimi will remind you of the taste of the sea.
Operating Hours: 11.30am to 2pm; 5pm to 9pm; Closed on Thursday
Address: 124 Shichijo-Dori Omiya Higashiiru Daikucho Shimogyo-Ku, Kyoto Kyoto Prefecture
Directions: 15 minutes walk from Shichijo Station
5. Capture Autumn at Tofuku-ji Temple (Tofuku-ji Station)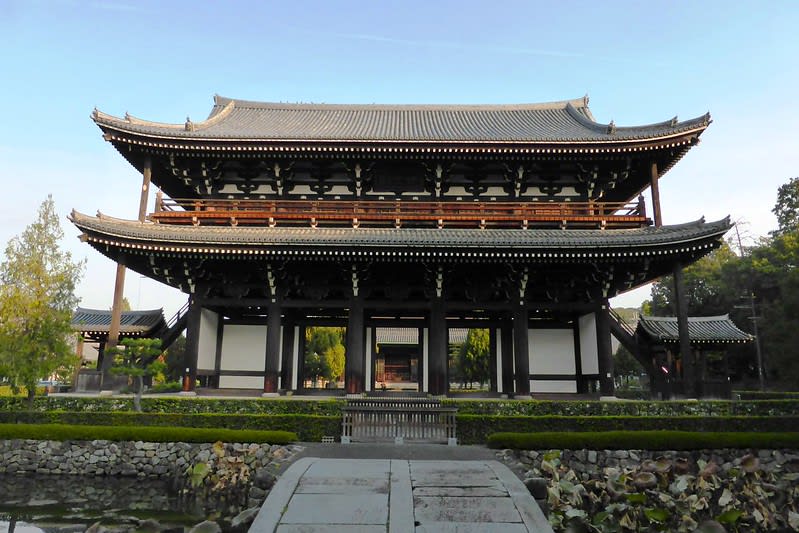 Photo credits: Tetsuhiro Terada on Flickr
Did you know that the man who designed the Hojo, part of the Tofuku-ji Temple, did it for free?
With a good eye for minimalism and modern art, Mr Mirei Shigomori was elated to receive such an honour. He refused to take a single cent. In return, the monks then pledged to pray for him till the end of time.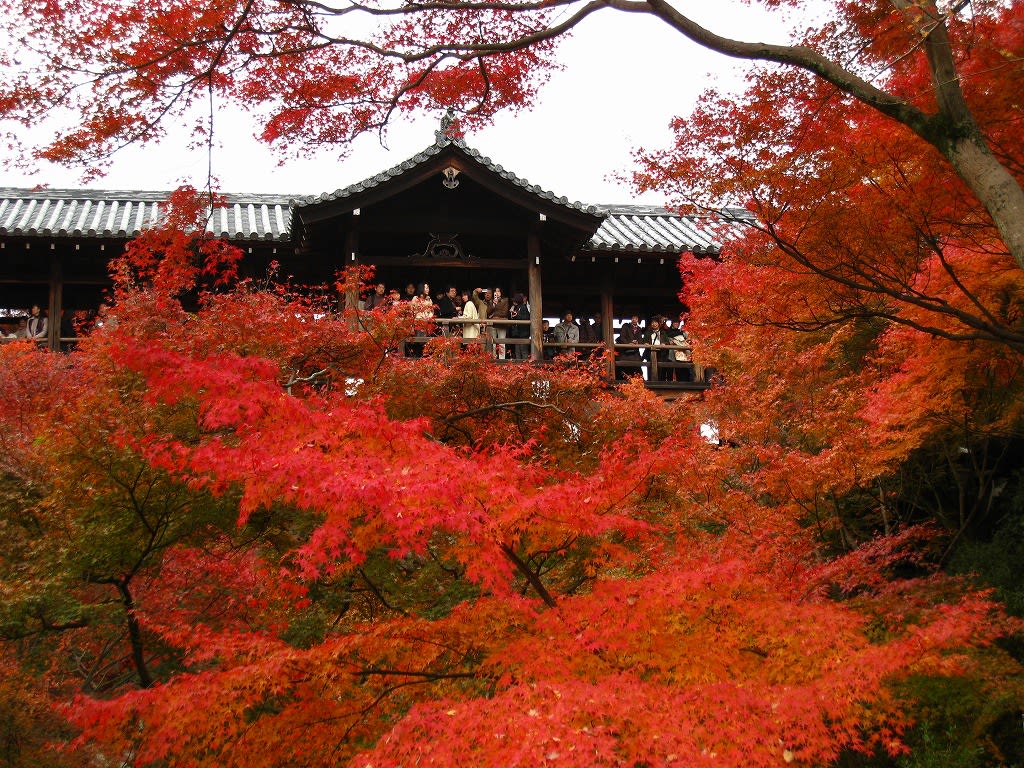 If you like chasing autumn colours, look no further! Score yourself a photo moment when you visit the temple during Autumn! Phones out and take one for the 'gram!
Entrance Fee: 400 yen ($5.05)
Operating Hours: 9am to 5om (April to October); 8.30am to 4pm (November to early December); 9am to 3.30pm (December to March)
Address: 15-778 Honmachi, Higashiyama-ku, Kyoto City, Kyoto (Alight at Tofukuji Station and walk for 10 minutes)
6. Explore Fushimi-Inari Taisha Shrine (Fushimi-Inari Station)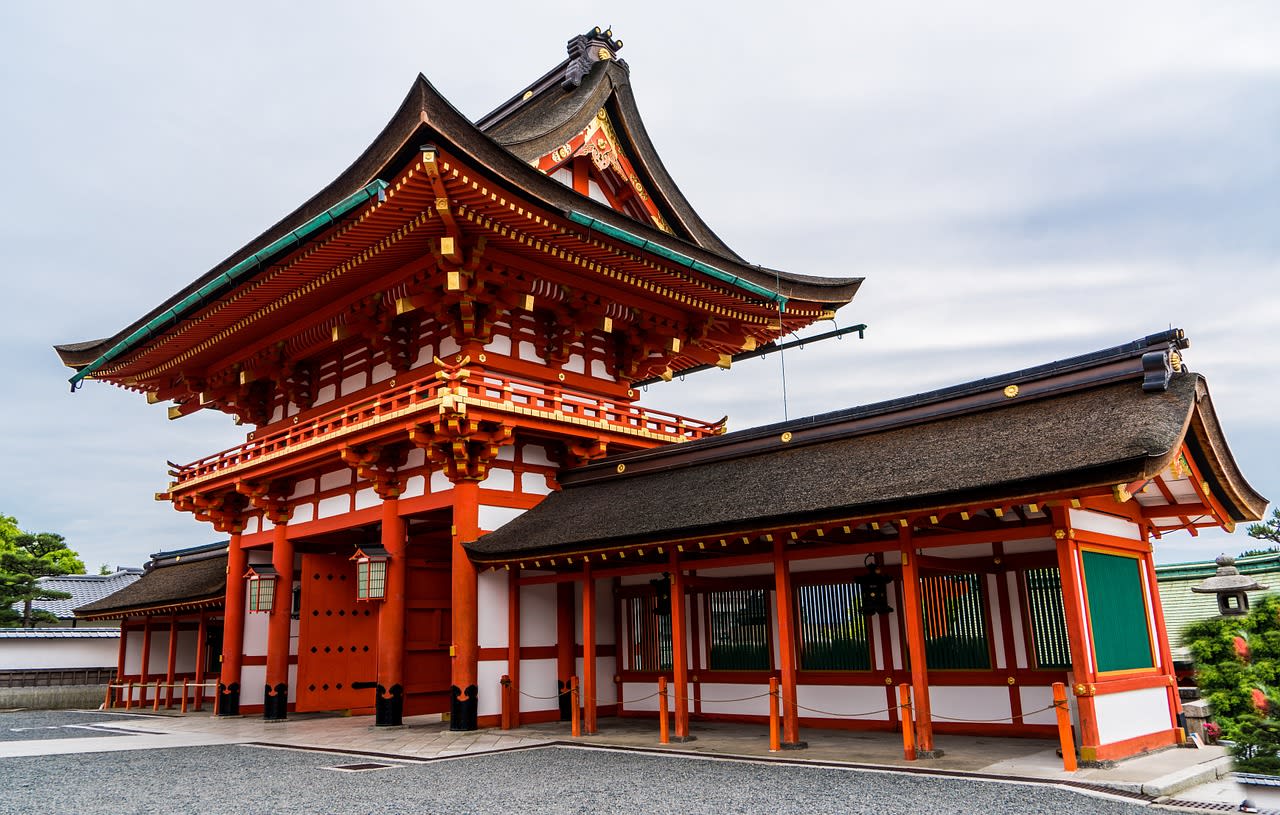 Where the God Inari resides, the Fushimi-Inari Taisha Shrine is revered as the head of 30,000 Inari shrines all over Japan! You will chance upon several bronze statues of foxes, known as the messenger of God of Harvest.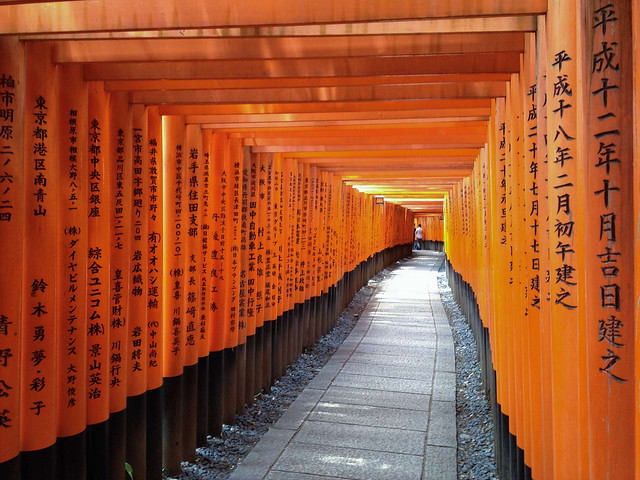 Photo credits: Fushimi Inari-taisha Shrine on Flickr
Stroll to the back of the temple and its a moment of déjà vu. Even if this is your first trip to Japan, you may have already seen the Senbon Torii on screen or on postcards. This impressive overarching structure is solely maintained by donations from travellers and locals alike. If you're hungry along the way, you can even snag yourself some local delicacies from the many Japanese establishments around the area.
Entrance Fee: Free
Operating Hours: 24 hours
Address: 68 Fukakusa Yabunouchicho, Fushimi Ward, Kyoto, 612-0882, Japan (10 minutes from Fushimi-Inari Taisha Shrine)
Get your shot at Vermillion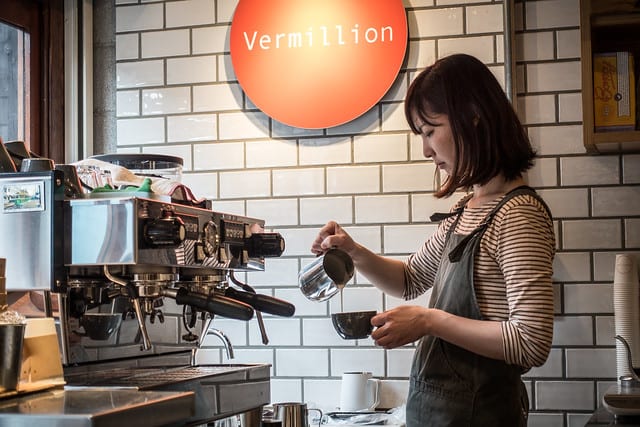 Photo credits: Tyrone on Unsplash
Just 2 minutes from the shrine is a cosy cafe selling an assortment of drinks. One of their must-try is their In House Blend Ice Coffee, the pure aroma of the coffee will make you forget all your fatigue. For a refreshing perk, opt for their Matcha Green Tea! It has a mellow and bitter fragrance before the sweetness hits you.
7. Byodoin Temple (Uji Station)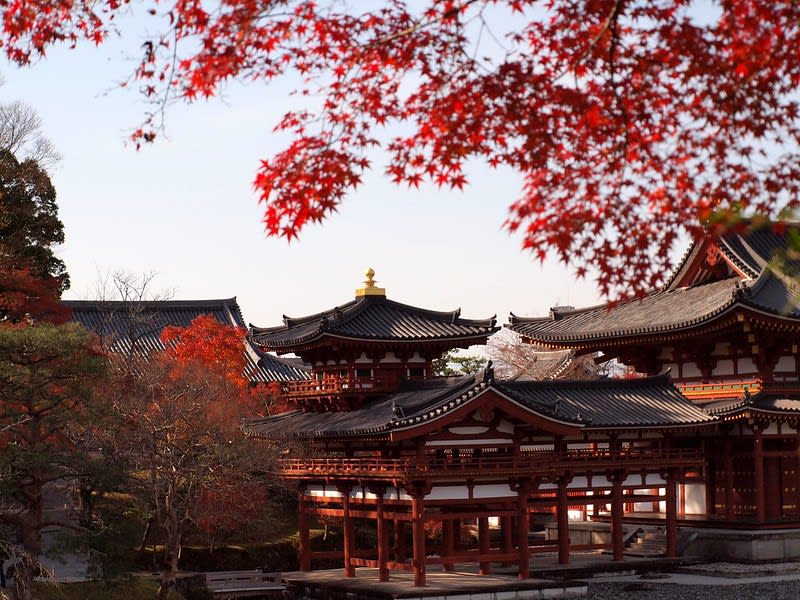 Photo credits: coniferconifer on Flickr
Just like Tofufku-ji Temple, this UNESCO World Cultural Heritage site had repeatedly succumbed to fire accidents across the centuries. Its moniker, "Pure Land Paradise" stemmed from the belief akin to ascending Paradise after death; with sincere prayers, you're more likely to be reborn to "Pure land". Set against a backdrop of lush foliage and shimmering water, it's easy to see why!
While you're here, check out the Phoenix Hall which is also featured at the back of the Japanese yen coin!
Address: 68 Fukakusa-yabunouchicho, Fushimi-ku, Kyoto City, Kyoto (Alight at Uji Station (Keihan) and walk for 10 minutes)
Operating Hours: 8.30am to 5.30pm
Chill at Uji City Botanical Park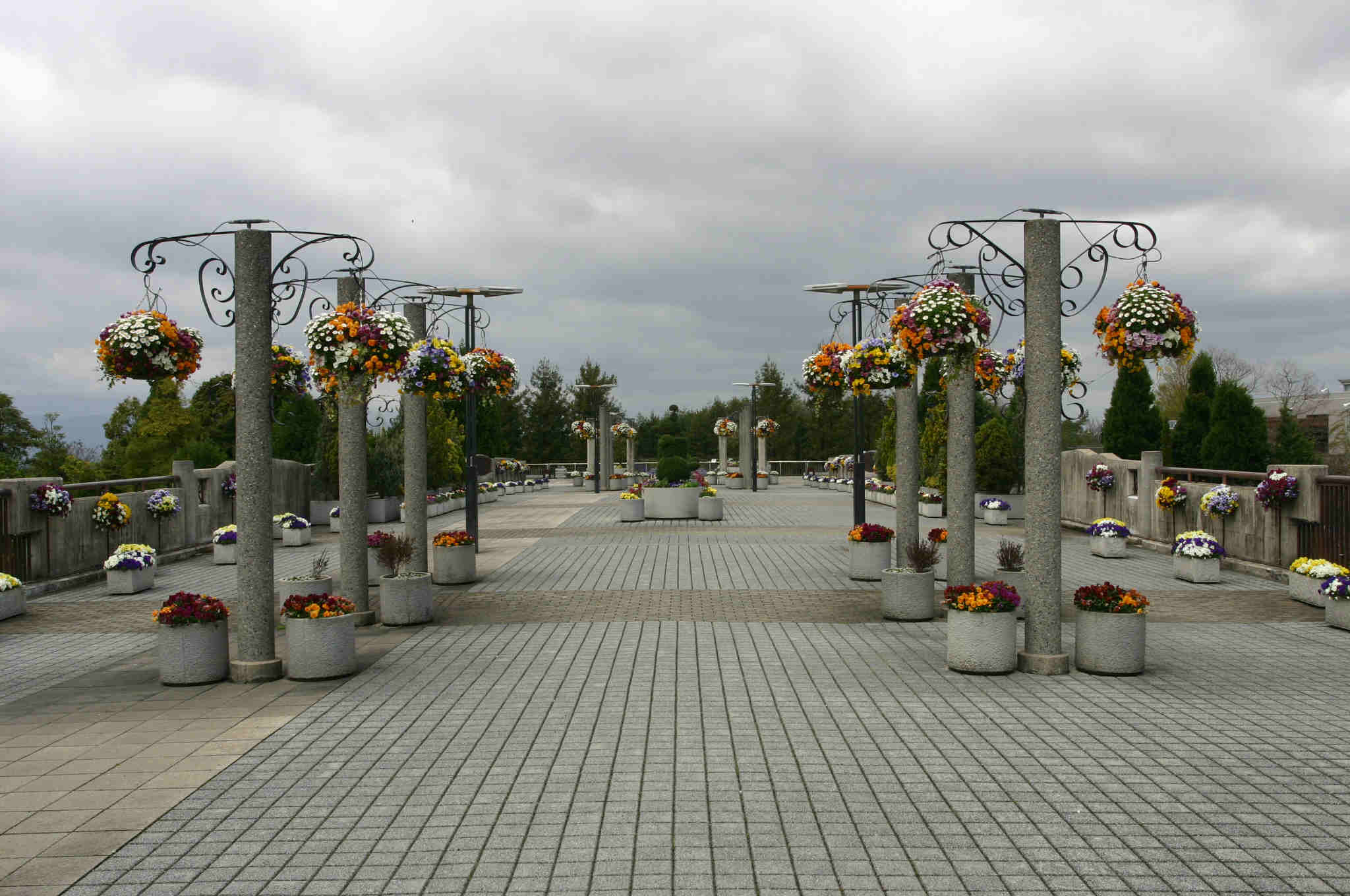 Uji City Botanical Park is reputed to be one of the most beautiful gardens in Uji, Kyoto. After all that travelling, it's always ideal to rest your legs and simply drink in Japan's overwhelming beauty. If you happened to finished a matcha spree, here's the perfect spot for some Matcha tasting.
Address: Hachikenyadani-25-1 Hironocho, Uji, Kyoto 611-0031, Japan
Matcha paradise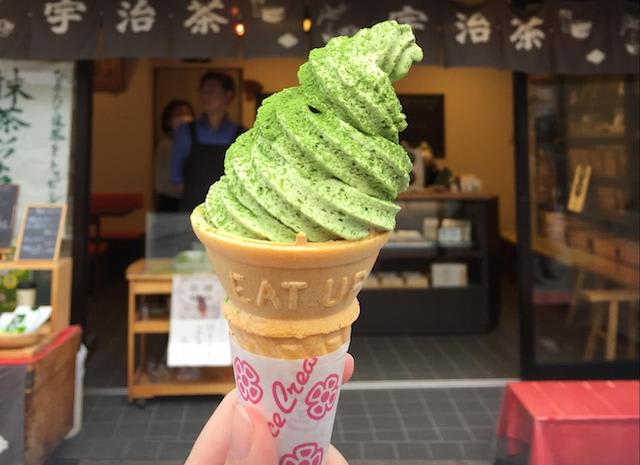 A short walk from Uji Station is the anticipated Masuda, or should I say a literal Matcha paradise! For just 390 Yen, have your hands on their soft serve Matcha ice cream where you'll find at the end of Byodoin Temple. Drooling yet?
Lucky for you, we've prepared a Matcha guide especially for you. Here are 6 places you can sate your Matcha craving in Uji.
Opening Hours: 10:00 am to 7:00 pm (Closed on Wednesdays)
Address: 66-1 Uji Ichiban, Uji, Kyoto (Alight at Uji Station and walk for 5 minutes)
8. Visit the impressive Osaka Castle (Kyobashi Station)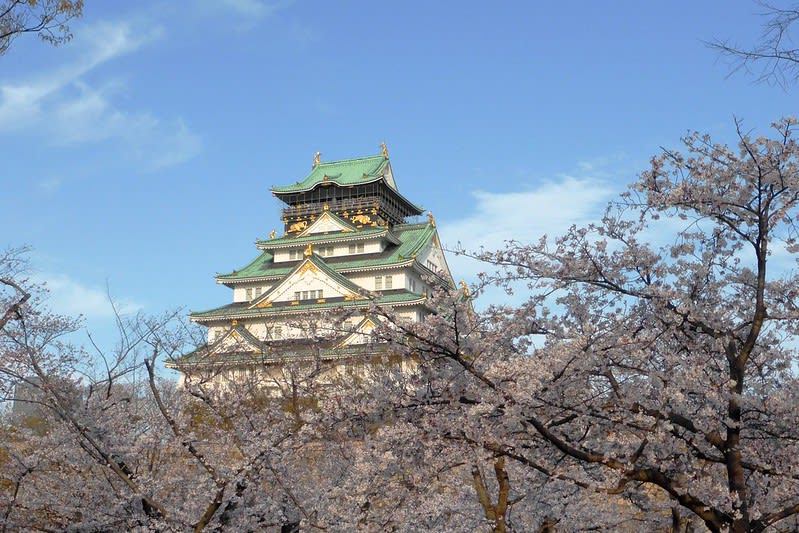 Photo credits: Tetsuhiro Terada on Flickr
#truth Ask anyone for recommendations and "Osaka Castle" will definitely surface. Perhaps what makes Osaka Castle exceptionally impressive is the fact that it was built on a holy site. Some even believe that a trip to the temple brings prosperity and great luck! Whether it's true or not, Osaka Castle is a must-see!
Entrance fee: 600 Yen ($7.57)
Operating Hours: 9am to 5pm (Last entrance at 4.30pm)
Address: 1-1 Osakajo, Chuo Ward, Osaka, 540-0002, Japan (Alight at Kyobashi Station and walk for 15 minutes)
Check out Osaka's longest street shopping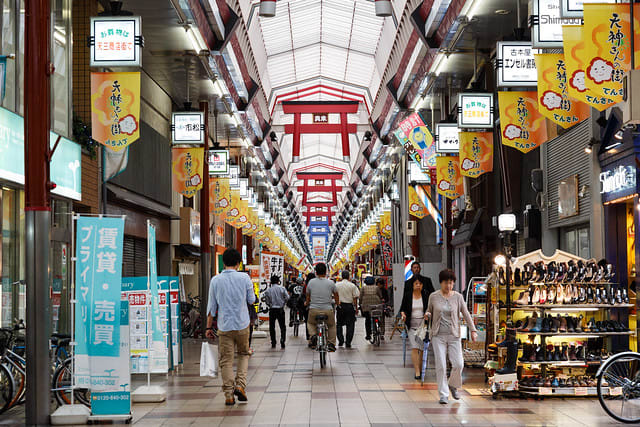 Photo credits: Michael Vito on Flickr
Spanning over an incredible distance of 2.7km, Tenjinbashisuji is Osaka's longest shopping arcade! You won't find high-end brands or expensive restaurants; what you'll discover is several obaasan hollering and bargaining over the street's chaos as you inhale some hot piping Takoyaki along the shopping street.
Operating Hours: 10am to 9pm
Address: Tenjinbashi, Kita Ward, Osaka, 532-0011, Japan
Before you set off…
For a trip to the Land of the Rising Sun, Klook your Nankai Line Airport Express and collect your 4G SIM Card all in the same location! Less travelling, more savings!
Explore the rest of Japan
There is still so much more to see in Japan beyond the Osaka-Kyoto Sightseeing Pass. If you're here for the long haul, check out some of Japan's world-famous attractions.
Universal Studio Japan: Wizarding World of Harry Potter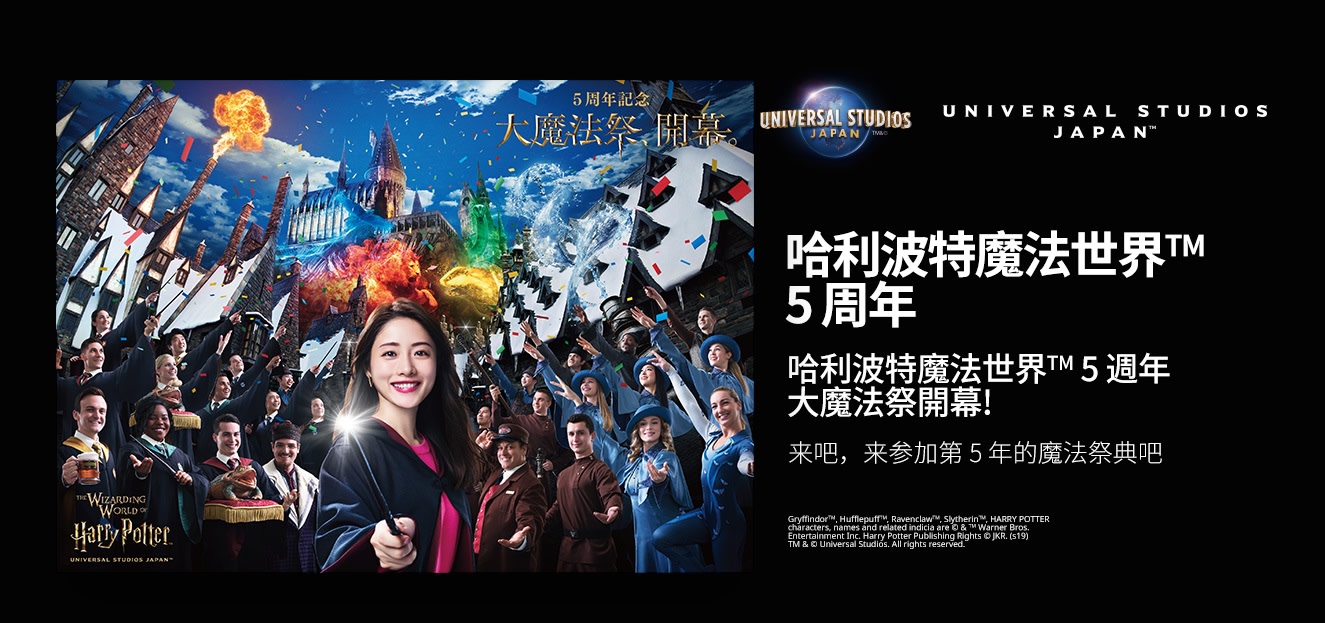 Potterheads unite! There's no denying that the Wizarding World of Harry Potter is possibly the most popular attraction in Japan! Make sure to Klook your 1-Day Ticket which includes a 33% OFF on Osaka Aquarium Kaiyukan Ticket, and complete as many rides such as Despicable Me Minion Mayhem with an Express Pass! With these, you can simply flash your e-ticket and skip the snaking queue!
LEGOLAND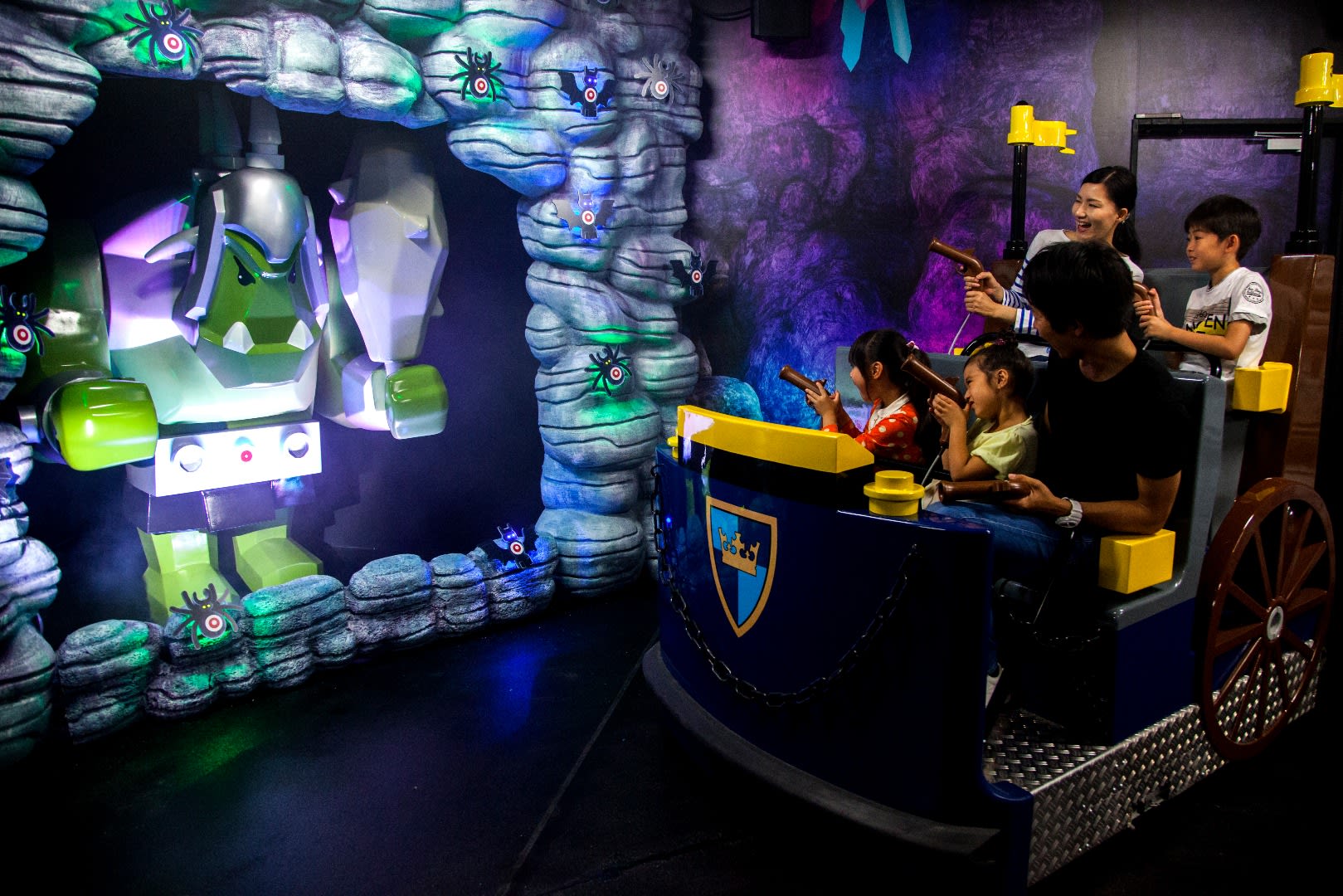 Definitely a refreshing change from the archaics, Osaka's LEGOLAND Discovery Centre is the key to every child's heart! From a 4D theatre to a thrilling laser ride, there is never a mundane moment. Enjoy instant verification and quick access the Lego paradise with Klook's LEGOLAND admission ticket.
Ine no Funaya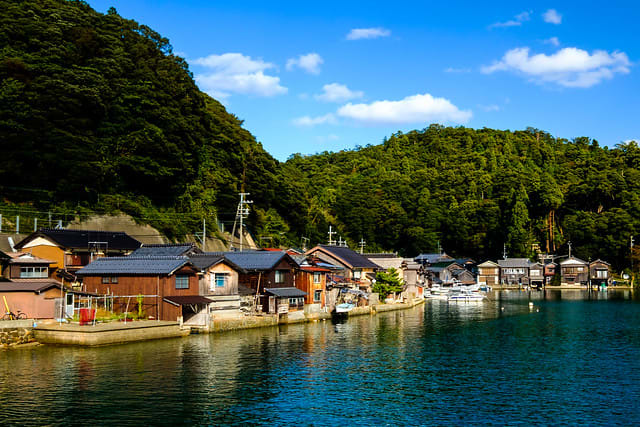 If you haven't explored Kyoto by the seaside, you haven't had the full experience yet! Hop on a boat and revel in a panoramic view of Japanese fishermen houses lined up against one another. With the Kyoto Seaside Day Tour, not only is your transportation settled, you even get to explore the rest of Kyoto's seaside attractions such as the Amanohashidate and Miyama Kayabuki-no-Sato. Round off your trip with a taste of Kyoto's Kitchen paradise from an in-house seafood buffet course! Yummy in the tum!