Travel to Hong Kong on a budget
It's no surprise that Hong Kong is a favourite holiday destination for Singaporeans – it's a gastronomic paradise that's close by, affordable and filled with many exciting activities. With famous attractions like Hong Kong Disneyland and Lantau Island, this island is the perfect destination for a quick getaway. Here's a budget guide for making the best out of your Hong Kong trip, minus the unnecessary expense.
How To Get To Hong Kong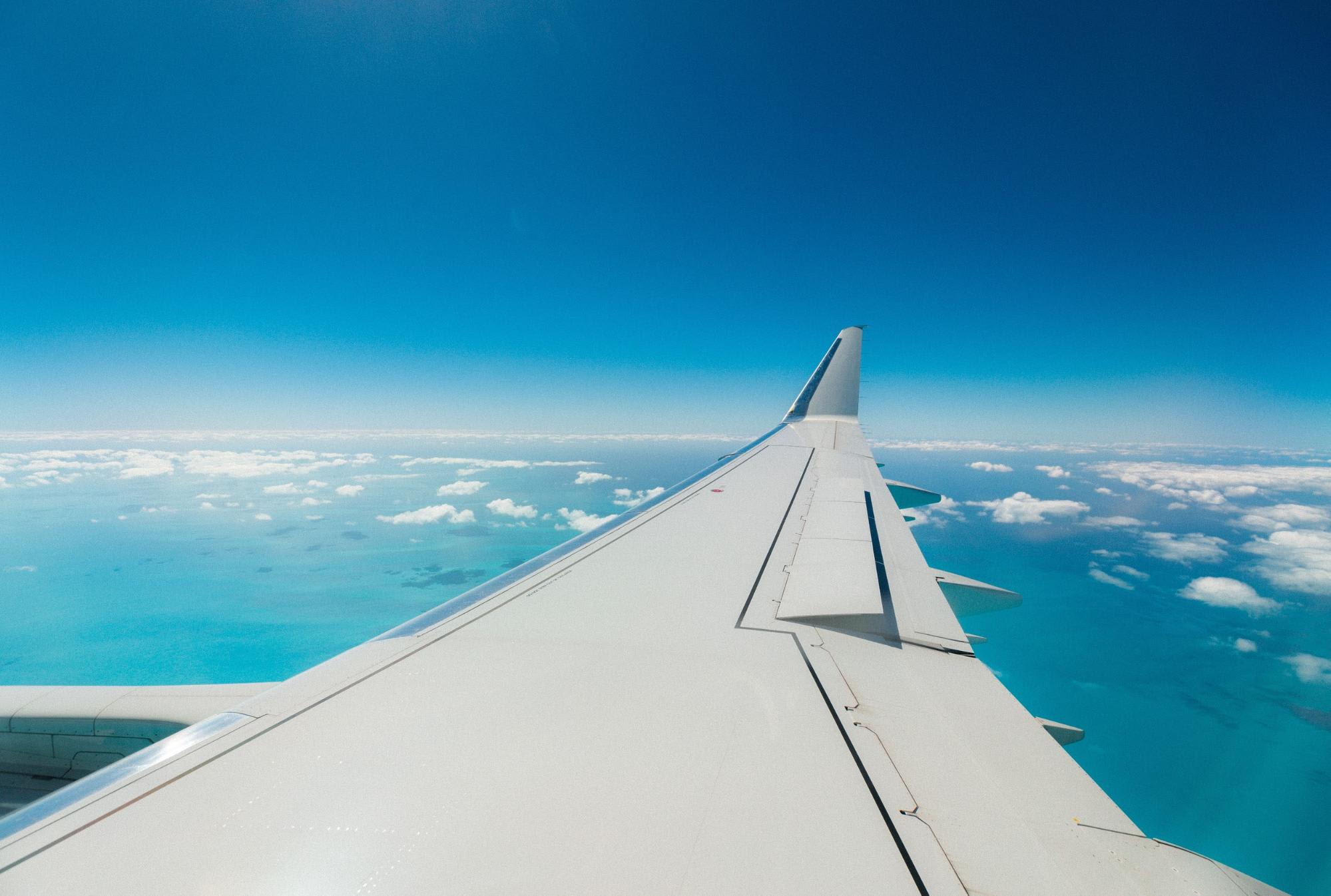 1. Flights from Singapore to Hong Kong
Flights from Singapore Changi Airport to Hong Kong International Airport take around 3h 45min to just under 4h, with direct flights being offered by major airlines such as Singapore Airlines, Cathay Pacific, Jetstar Asia, and Scoot.
2. Comparing prices
With a little resourcefulness and planning, you could save yourself a fair bit of money on airfare. To get the cheapest flights possible, it's always important to book in advance and to be on the lookout for the best flight deals available.
One way of keeping tabs on promos is to subscribe to airline newsletters. For example, Scoot is always having flash sales and deals, which get sent straight to your inbox. Another way get the best prices is to check Skyscanner, which allows you to compare flight prices on different dates.
Hong Kong Essentials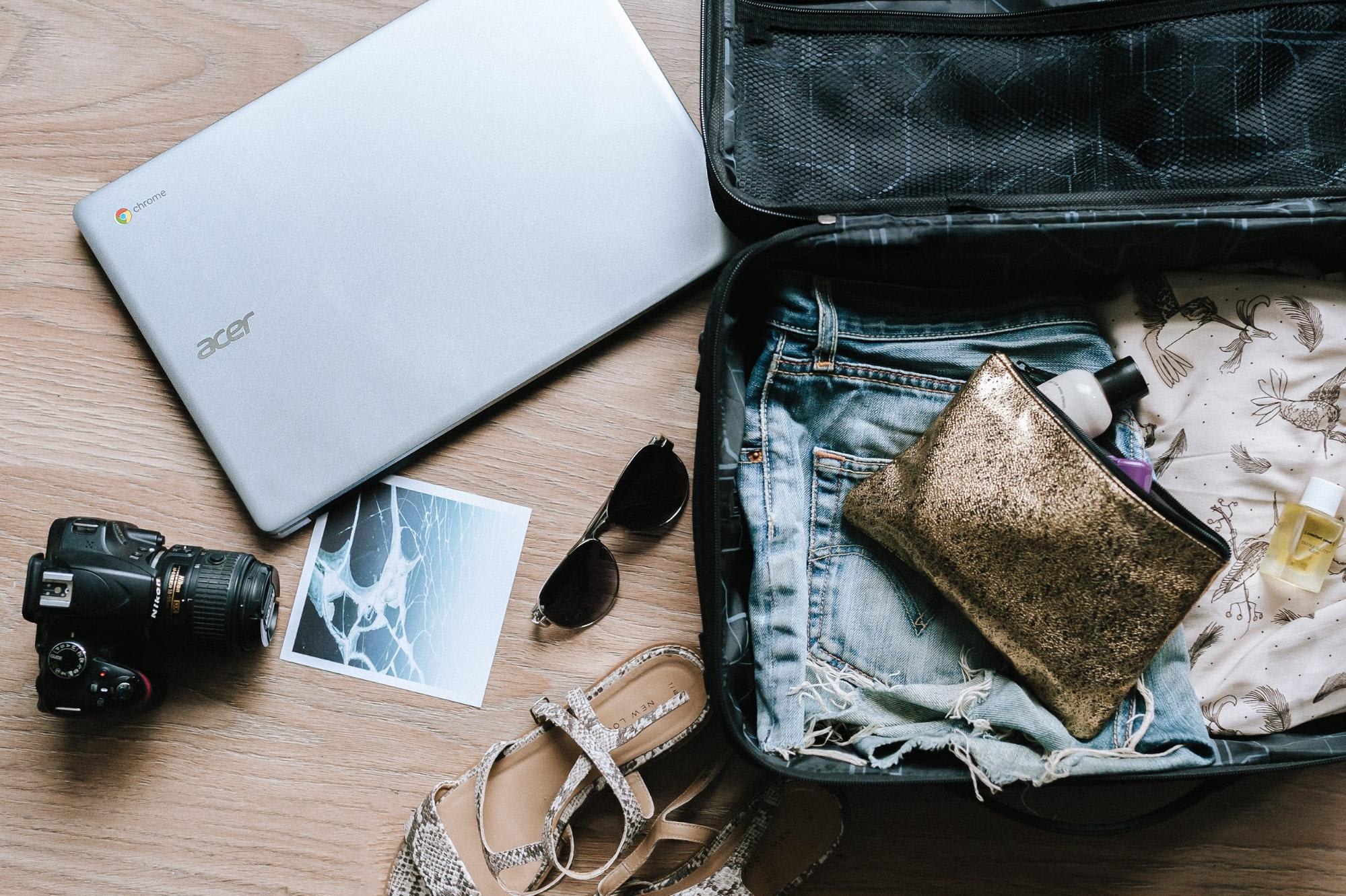 1. Airport Express Train Ticket
Do take your airport to city transfer into consideration when planning, especially if you are unfamiliar with Hong Kong. One of your best options for fast and affordable transport is an Airport Express Train Ticket, which can get you to the city center in just 24 minutes! Booking on Klook will save you almost half the original price. 
2. 4G /3G SIM Card or Pocket WiFi Router
Say goodbye to expensive data roaming charges and stay connected throughout your whole stay in Hong Kong with a 4G or 3G SIM Card. If you're travelling in a group, a Pocket Wifi Router can ensure that everyone stays connected during the trip.
3. MTR Tourist Day Pass
Travel, shop, and dine at ease with the MTR Tourist Pass! With this pass, you can easily travel through Hong Kong, get discounts at selected stores, and dine at selected restaurants. Simply top up whenever your balance is low, and you'll be good to go.
Where To Stay In Hong Kong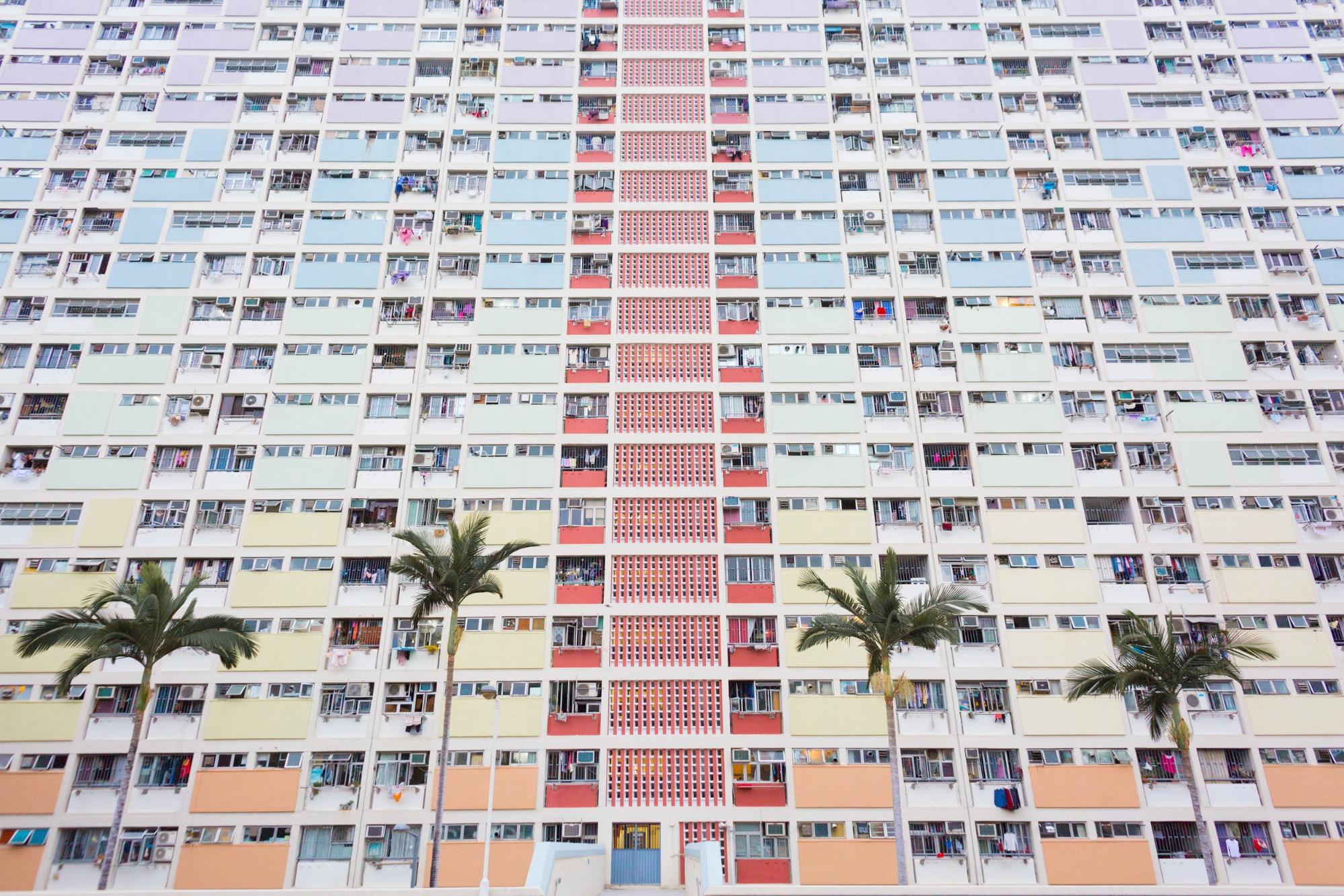 1. Airbnb
There tons of shared housing accommodation options for tourists around Hong Kong. The Airbnb shared housing option fits solo travelers best, and is a great way to meet new people from other countries.
2. Hostels and Hotels via Agoda
Stay in Hong Kong for as low as SGD$57 a night with Agoda's hotel discounts! Before you book a hotel, make sure you decide what area is the best for you. Most tourists crowd the Mongkok and Tsim Sha Tsui areas, given that these spots are full of shopping and food best for foreigners. If you enjoy less crowded places, you may also choose to stay around the city outskirts such as Tsuen Wan and Sai Wan Ho.
Getting Around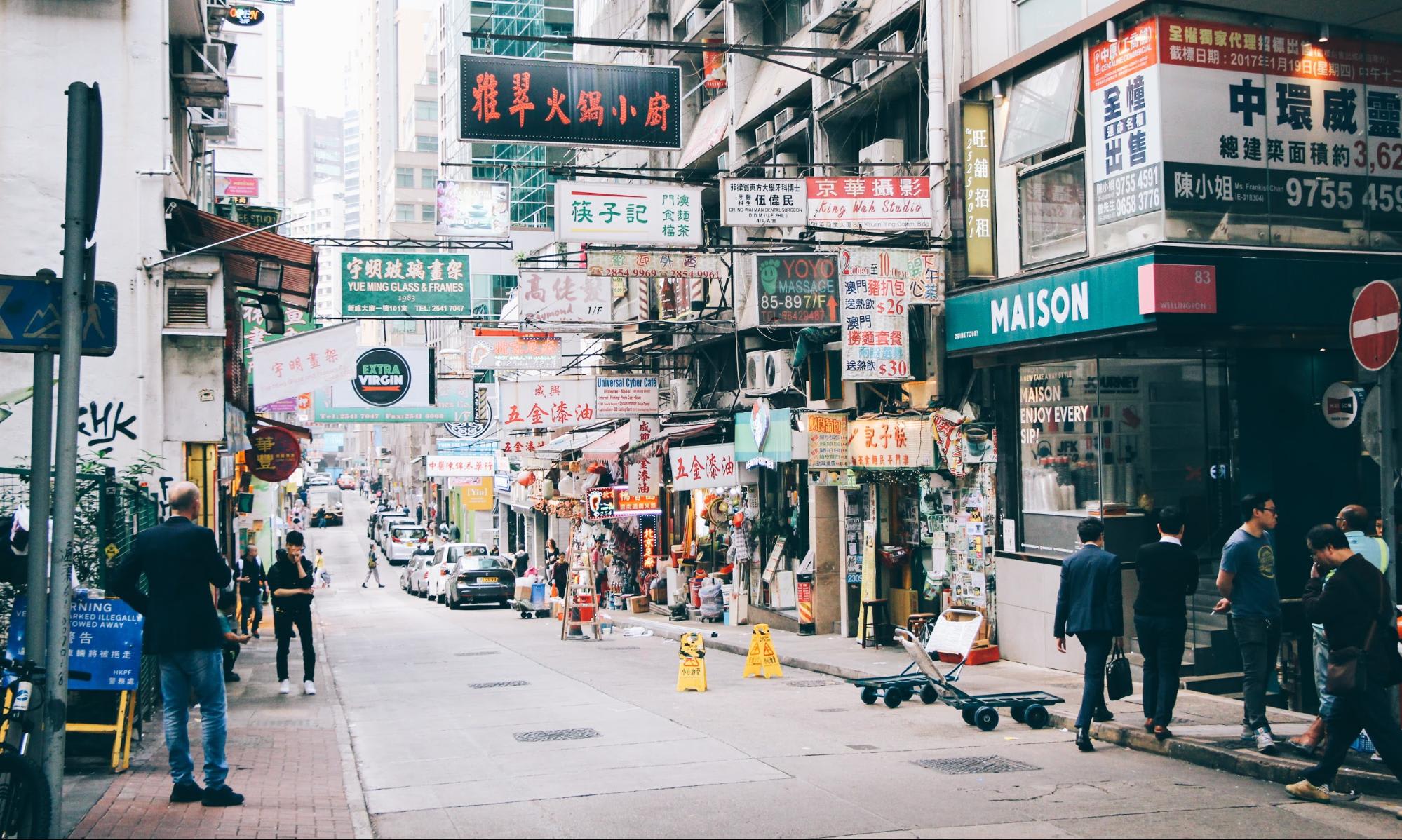 1. Walk
In Hong Kong, the streets are packed with both locals and tourists who explore the city by foot. This is no doubt the best way to city – and it also happens to be cost-free!
2. Train
It's pretty easy to go around Hong Kong because of their efficient train system. Lessen the hassle and pick up your MTR Tourist Pass as soon as you land at the airport!  Purchase enough for two days and you'll get the most out of your trip already!
3 Day 2 Night Itinerary
DAY 1
Hong Kong City Tour via Big Bus Tours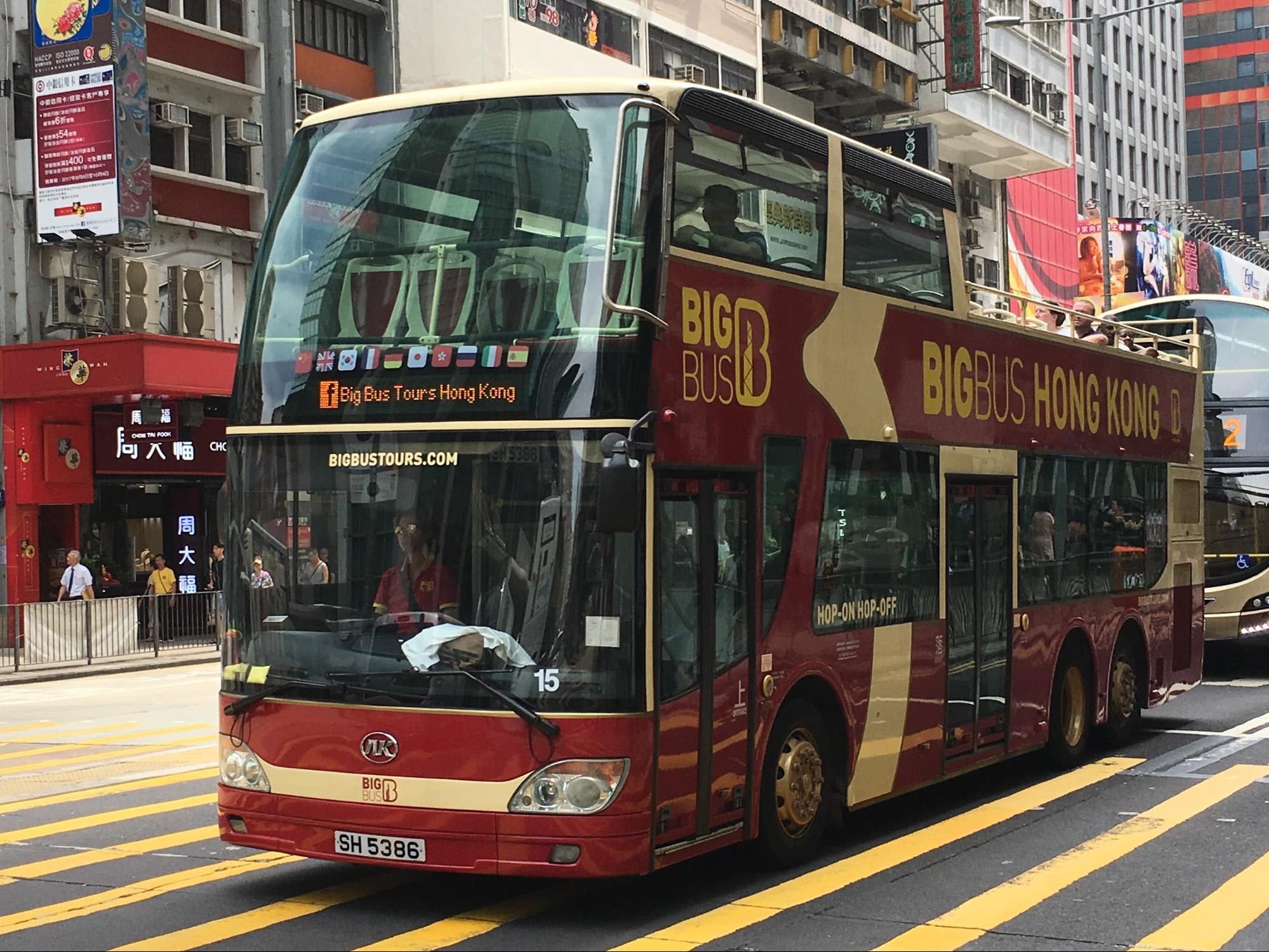 Start your Hong Kong trip with a tour around the city! Big Bus Tours brings you to the city's best sights including Nathan Road, Victoria Peak, and even Man Mo Temple. Not only will you save big, but it's also a stress-free way to see all of Hong Kong. If a certain attraction piques your interest, simply hop-off the bus and explore even further. Sit back, relax and enjoy this fuss-free tour of the city.
Victoria Peak and Madame Tussauds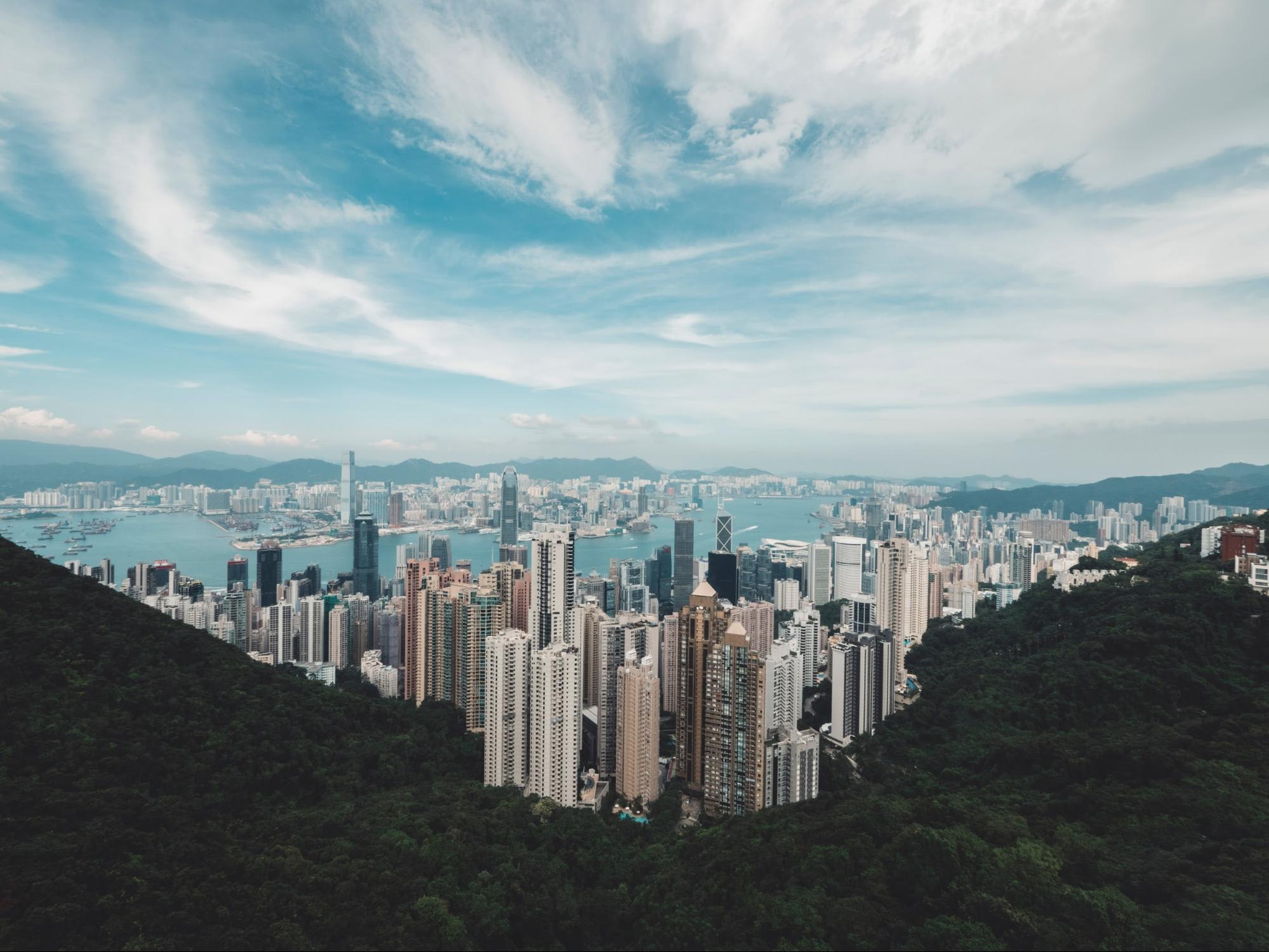 Once you've taken in all of Hong Kong's beautiful city views from the top of the Big Bus, hop off and board the Peak Tram for a trip to the top of the famous Victoria's Peak! Save over SGD$10 with the 4-in-1 Peak Tram combo ticket which includes Madame Tussauds and Sky Terrace 428 access!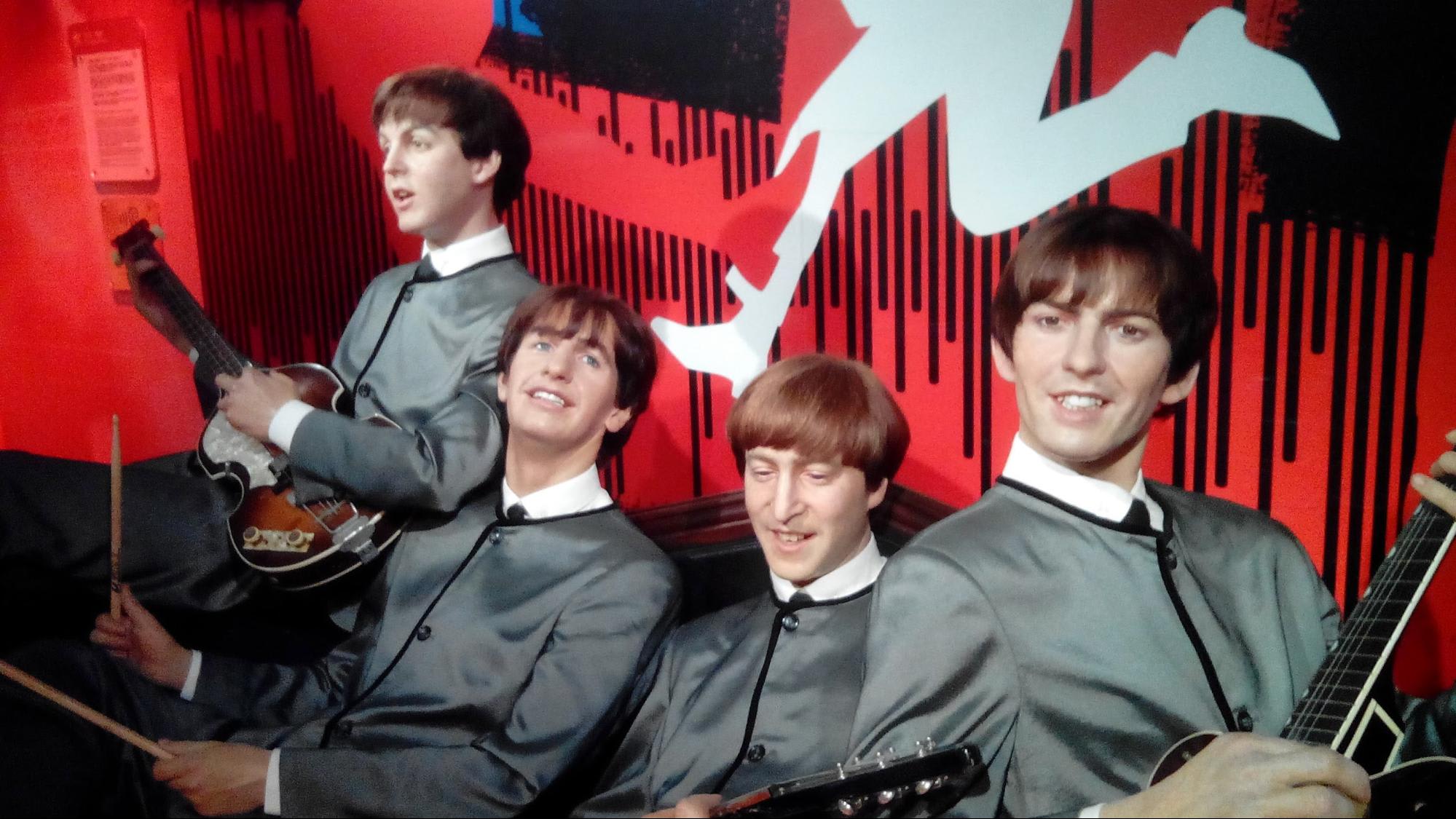 Get up close and personal with your favourite celebrities and catch a bird's eye view of the whole city. After your tour, enjoy a quick lunch at the many restaurants available such as Bubba Gump, Kala Toast, or The Peak Lookout! Place your order, take a seat and dine with the panoramic views of the whole city.
DAY 2
Shopping and area hopping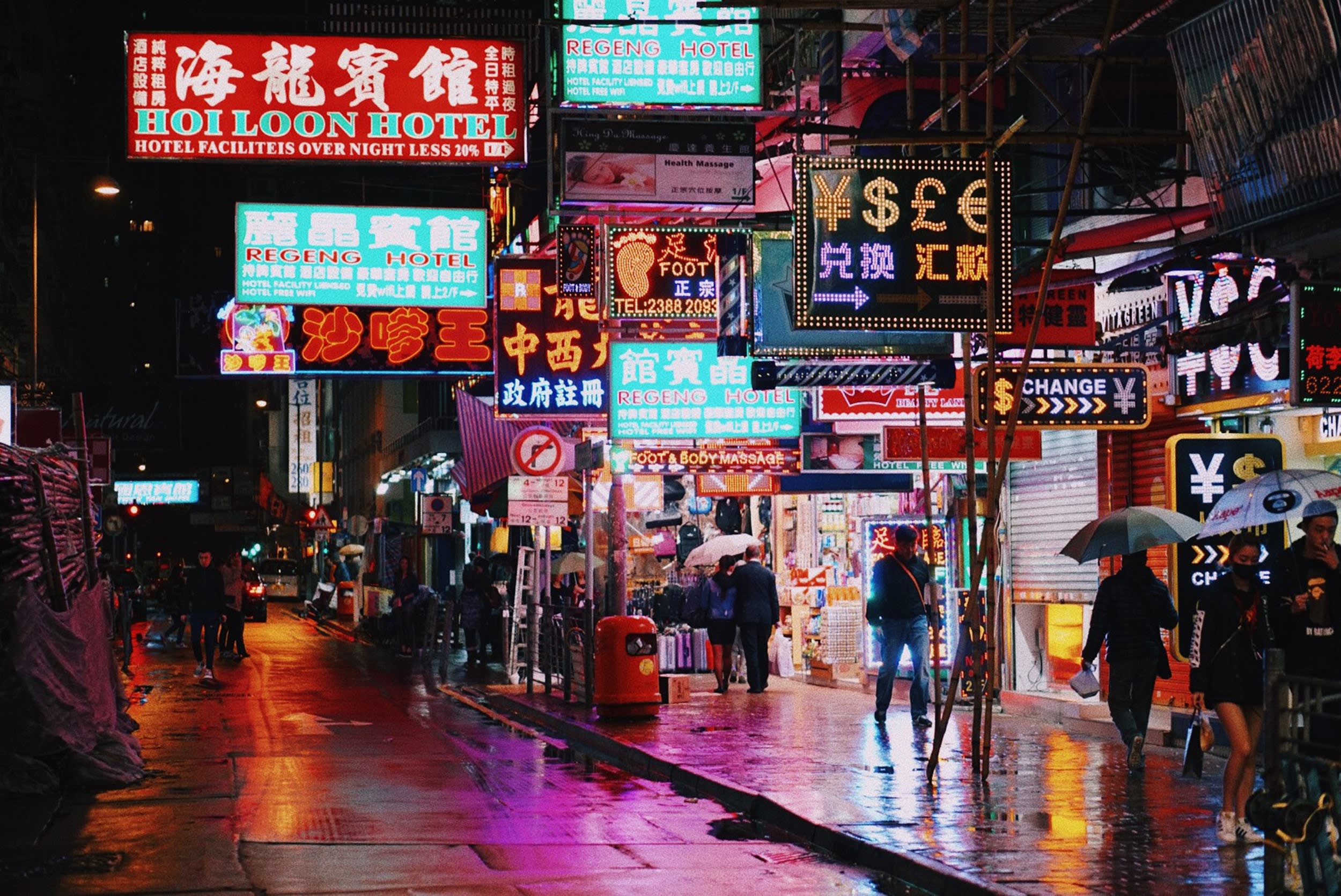 Discover more of Hong Kong's hottest spots and hidden gems with the MTR Tourist Day Pass! If you're the type of traveler who likes to play it by ear, this is the perfect travel card for you! For one whole day you can hop on a train to anywhere and everywhere in Hong Kong for less than SGD$12 – from Central's stunning street art to the Tsim Sha Tsui's glamorous skyline views and everything in between!
DAY 3
Lantau Island and Ngong Ping Village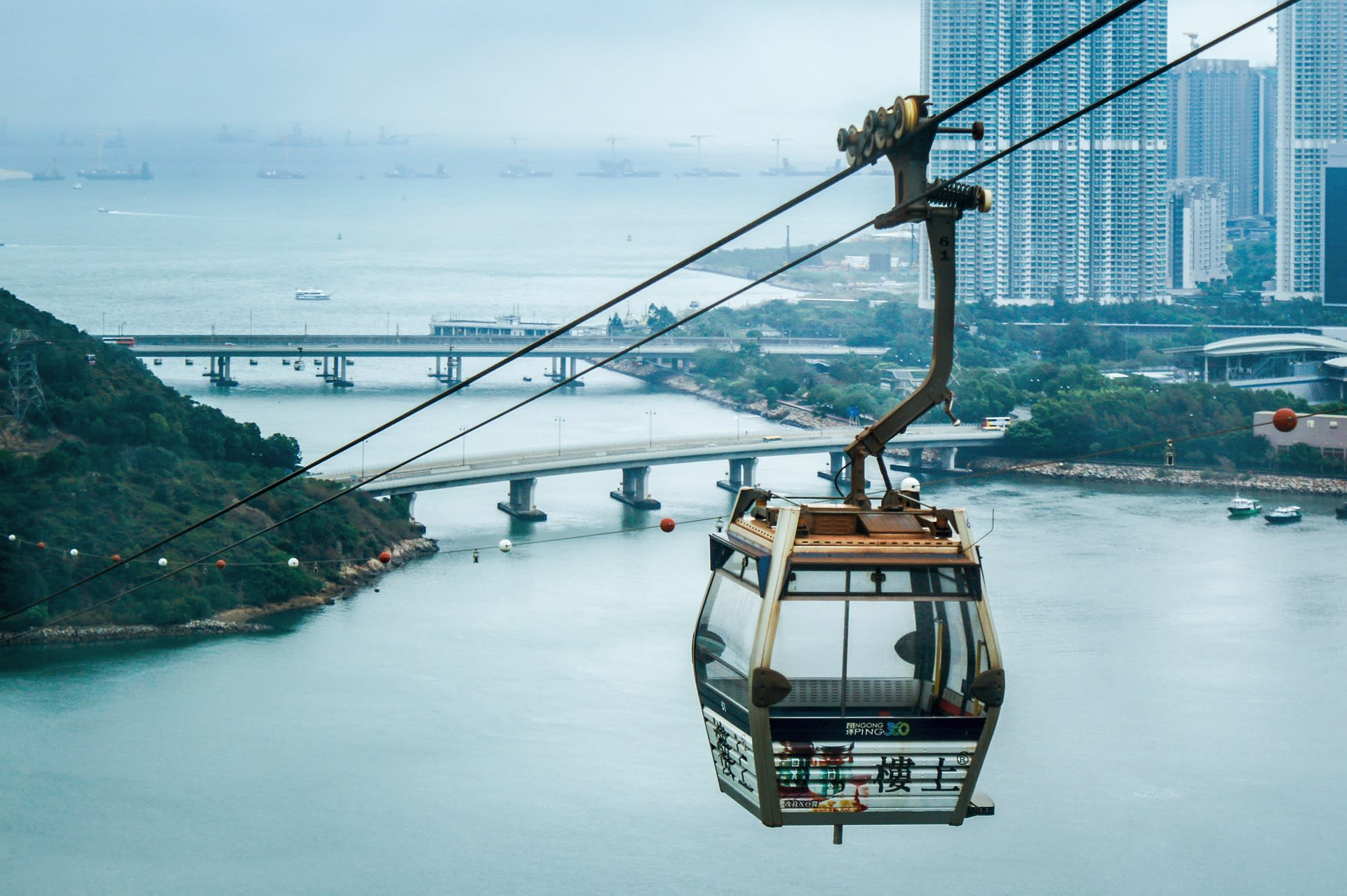 Hop aboard the Ngong Ping 360 crystal cabin and enjoy the 360 panoramic views of Lantau Island on the way to Ngong Ping Village! Explore the traditional village and complete the experience by climbing up the famous steps to the tallest outdoor statue – the Tian Tian Buddha. Don't forget to pay the Po Lin Monastery and Wisdom Path a visit while you're there, to make the most out of your SGD$30!
Tung Chung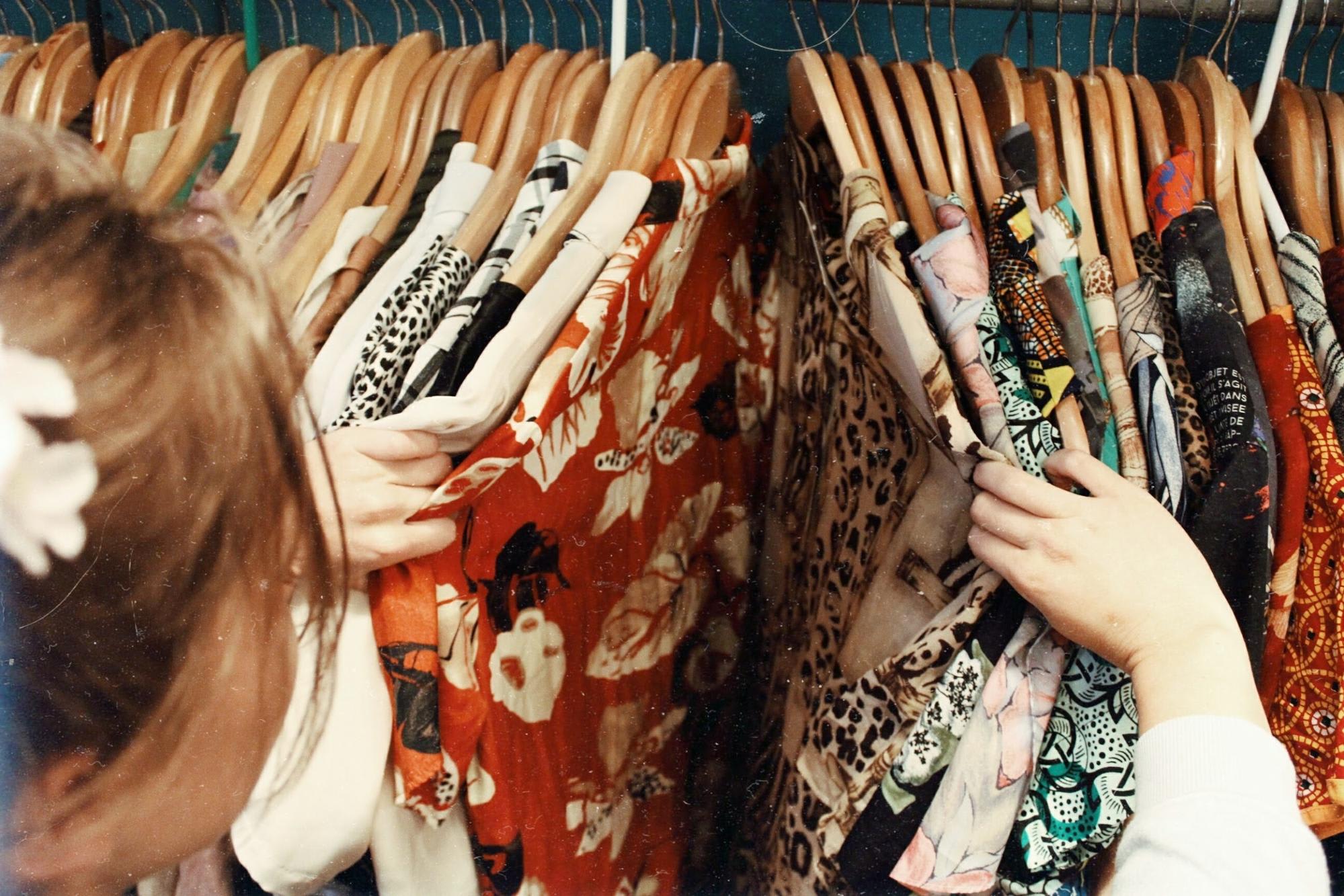 Before making your way to the airport, drop by Tung Chung and shop your favorite brands – at an affordable price! With a number of shops to choose from at Citygate Outlets, you'll be able to nab the coolest souvenirs for your friends and family!
What To Eat in Hong Kong
Aside from all the wide range of cuisines from all over the world found in this international city, Hong Kong also boasts the best of Cantonese cuisine – with many Michelin-recommended restaurants to boot. Among the many options available, we've narrowed down 5 of the city's most affordable must-tries for you!
For more ideas on what to try, check out the cheaper options on our Hong Kong Michelin Food Guide!
1. Roasted Duck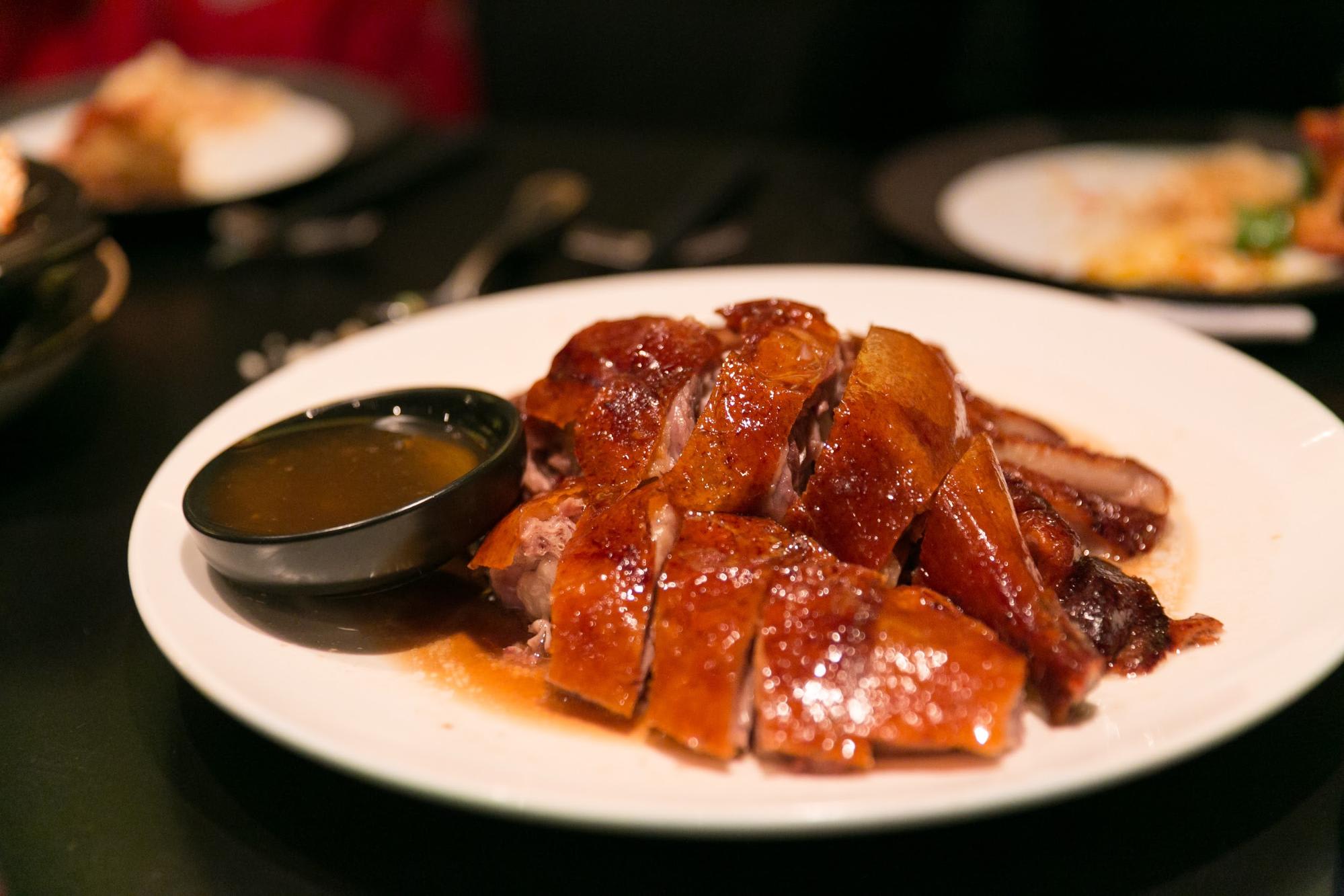 This dish is quite popular with both locals and tourists but it deserves all the hype it gets! The Roasted Duck is a combo of tender meat and juicy tastes which is a definite must try for all foodies. If you drop by Mongkok, make sure to pass by Hee Wan Roasted Kitchen and avail of their Chicken Barbecue Rice Set for only SGD$8.35!
2. Push Cart Dim Sum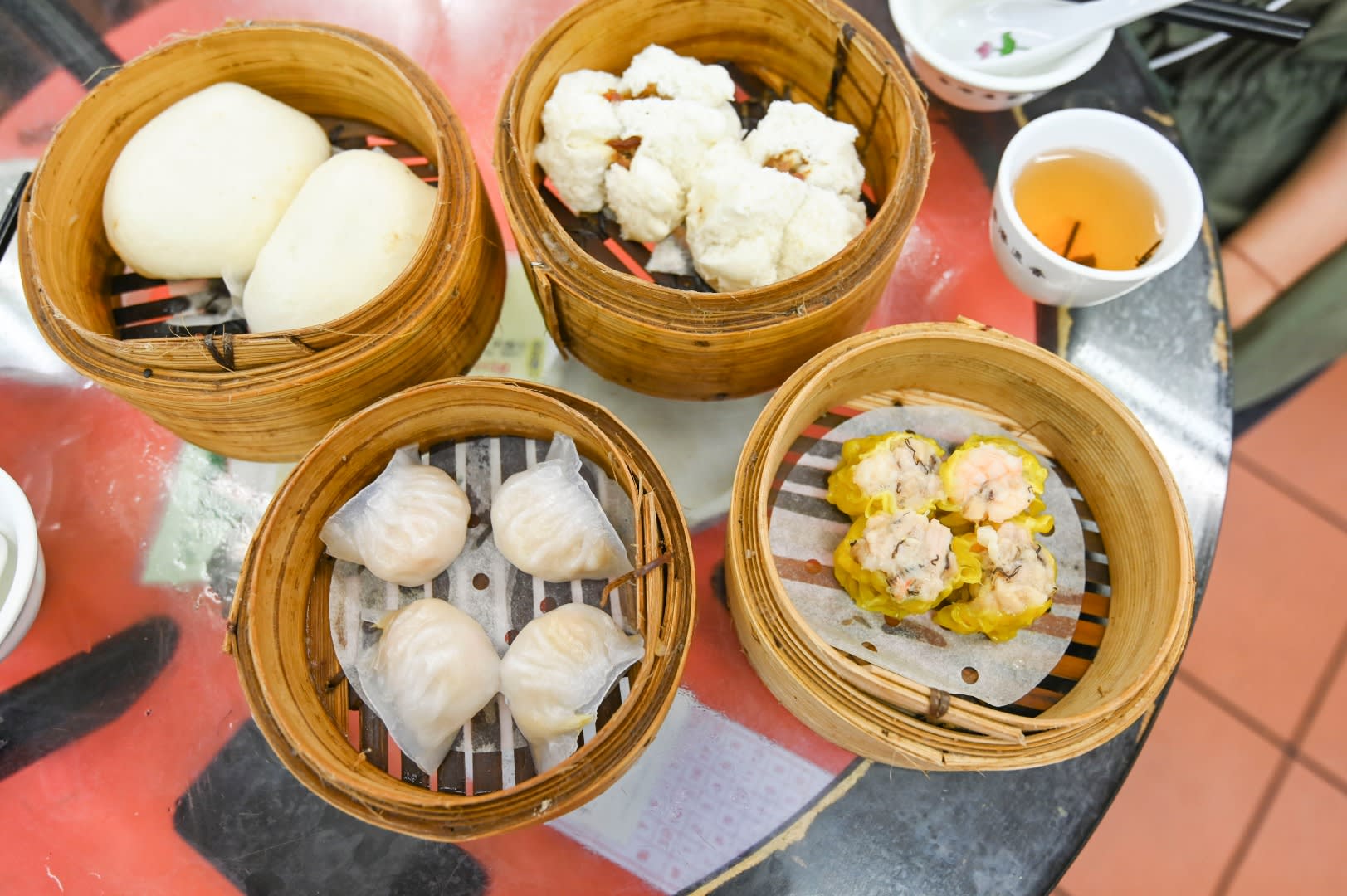 For the traditional dim sum trolley experience, a meal at Lin Heung Kui in Central is a great way to get hands in. There aren't as many places that serve dim-sum in the old-school push-cart style, where every trolley that comes out is a gamble. At Lin Heung Kui, you have to make a dash at the dim sum cart if you spot a dish you want as it's likely that your fellow diners have their eyes on it too – but that's all part of the authentic experience.
Get a special price of just under SGD$15 on their Morning Dim Sum Set for 1-2 when you book through Klook!
3. Egg Puffs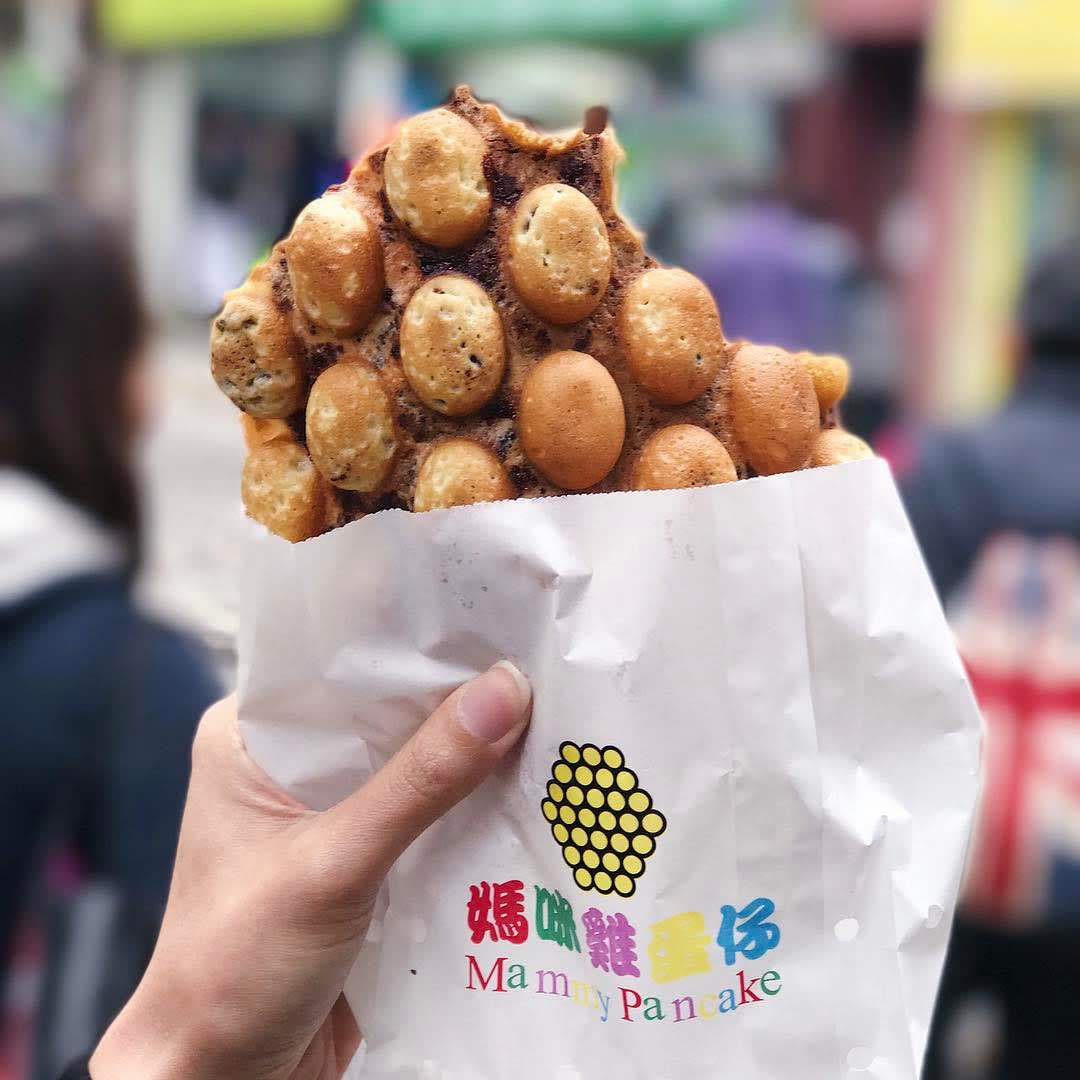 Photo by @sorlo1
Cooked in a special mould that gives the batter its puffy bubble-like appearance, the Hong Kong-style egg waffle – or eggette – is an essential street food to get.
Out of all the spots in the city, Mammy Pancake is a classic go-to for its fragrant egg waffles that are crispy on the edges, with soft, slightly chewy waffle "spheres" that can be broken off for snacking. Now, its Tsim Sha Tsui shop has earned its spot on the Michelin Plate list. Don't miss out on their refreshing lemonade or Hong-Kong style milk tea, which you can get in combo at a special price on Klook.
4. Egg Tart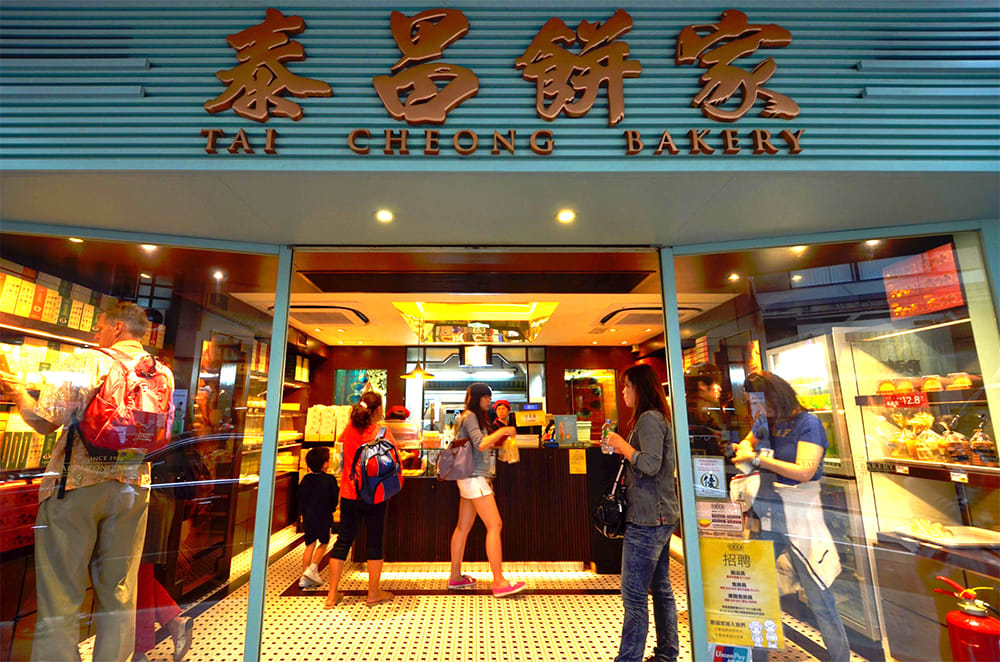 Indulge in Hong Kong's famous Egg Tarts at Tai Cheong Bakery! This quintessential Hong Kong pastry was made popular by this very shop, which was established over 60 years ago. With branches in Central and Tsim Sha Tsui, there's no reason not to try it! Get a Klook set coupon and grab a box of these famous egg tarts at a discount!
Get set on your budget baller Hong Kong holiday!
With this guide, you can enjoy Hong Kong to your heart's content, without worrying about cash flow!