The milk tea craze just got crazier!
Ever wanted something more out of your regular milk tea? If you find your milk tea options getting a bit dull, take a break from your usual Wintermelon and Pearl Milk tea and discover new and exciting flavours around Asia! If you're up for it, we've listed 10 fun and interesting flavours from Taiwan all the way to the Philippines! Grab a pen and some paper, you might want to take this down.
1. Milk Tea Float* – McDonald's Philippines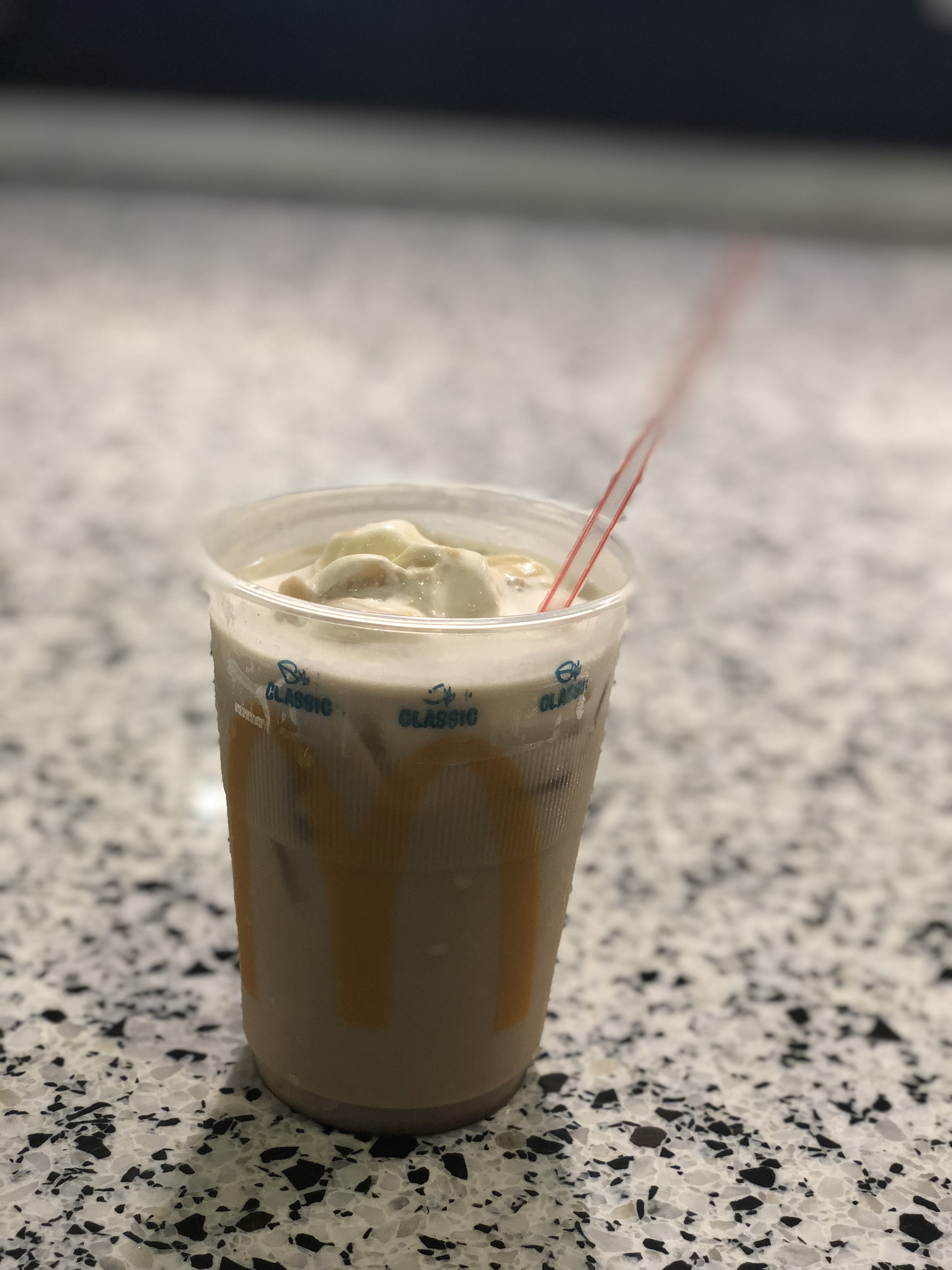 One of the country's favorite fast food chains has added milk tea to their menu for a limited time – and you're going to want to try it! Although none of the options include pearls, or boba, McDonald's definitely made it their own with a dollop of their signature McFloat ice cream on top. This creamy creation comes in two flavours: Classic and Wintermelon, both offered in medium and large sizes at competitive prices, too! Unlike most milk teas in the country, which range from Php 90 to Php 120 per cup, McDonald's new Milk Tea Float at Php 49 (Medium) and Php 65 (Large), with an upgrade option costing Php 25 only!
*McDonald's Milk Tea Float is available in all branches in the Philippines, for a limited time only. 
2. Sweet Potato Noodle Milk Tea with Tea Egg – Wang Tea Egg (王董ㄟ茶葉蛋), Taiwan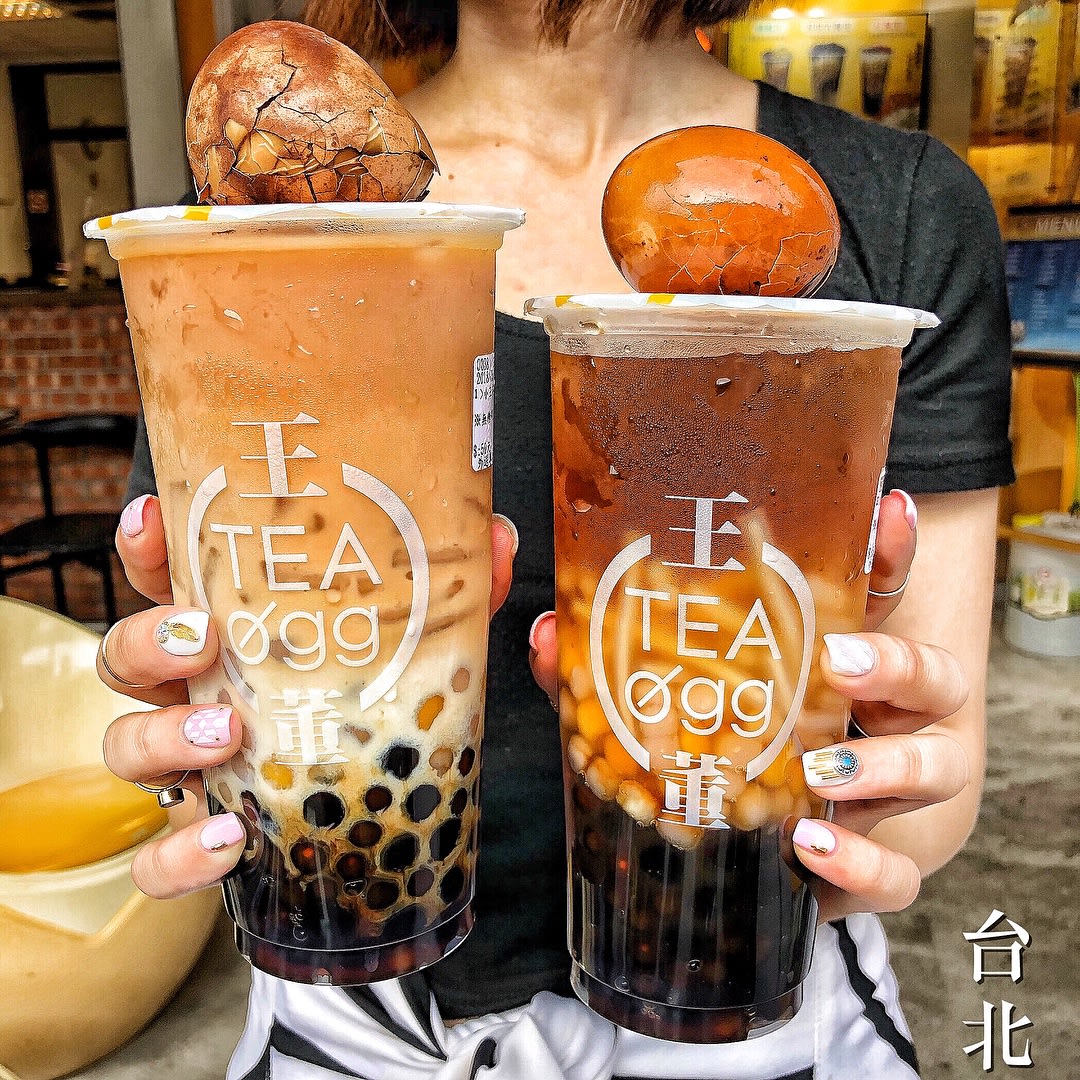 Photo by @hanyu_912
We understand if you're a bit taken aback by the words 'noodle' and 'egg' but we promise you it's not that bad! Straying away from traditional Taiwanese milk tea, this tea shop creates an odd, yet aesthetically pleasing drink that's one of a kind.
Wang Tea Egg, better known as (王董ㄟ茶葉蛋), specializes in – you guessed it – tea eggs! They combine their signature dish, pearls and vermicelli noodles to take your milk tea to new heights. Not only does it level up your foodstagram, its taste also doesn't disappoint. If you're an adventurous type of foodie, this might just take the top spot on your Taiwan food trip list!
Wang Tea Egg (王董ㄟ茶葉蛋)
Address: No. 124號, Fuhua Road, Shilin District, Taipei City, Taiwan
3. Alcoholic Milk Tea – The Local Box, Singapore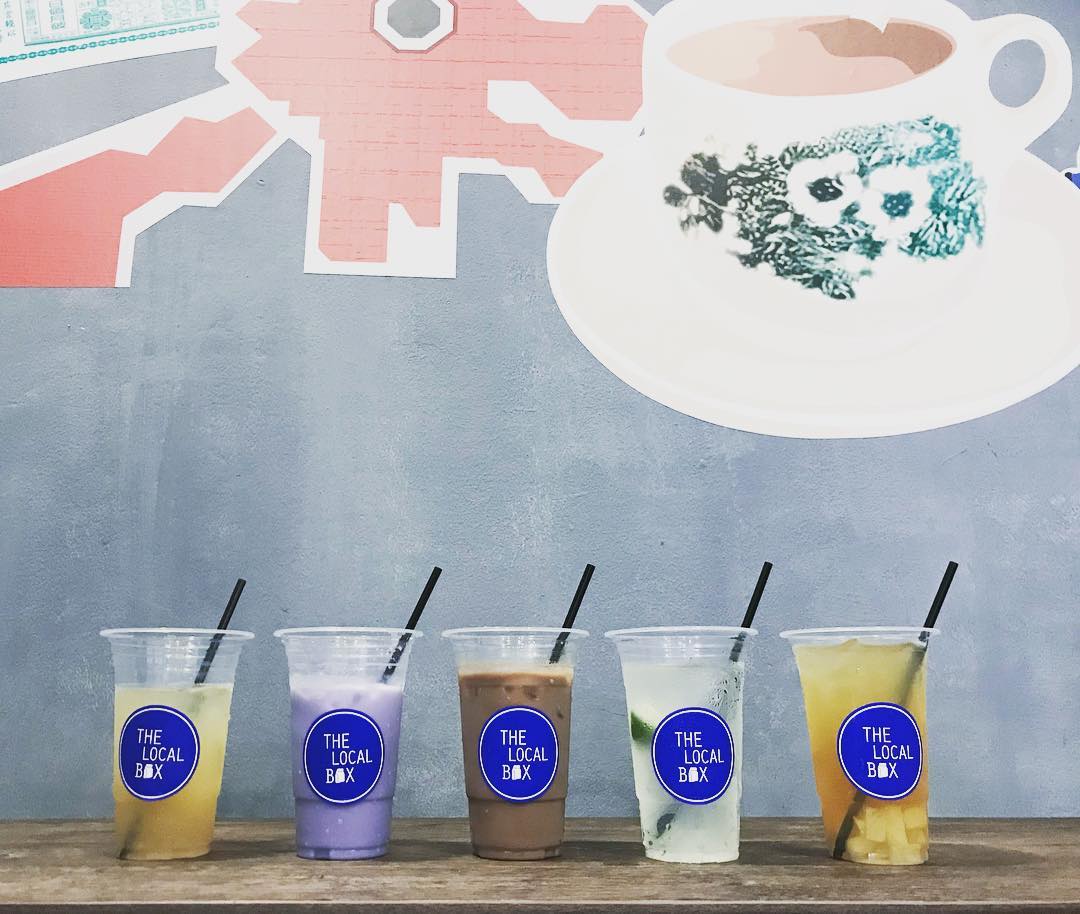 Photo by @thelocalboxsg
If you're more of the playful type, why not take your milk tea experience up a notch? With these alcoholic milk tea beverages, you'll never have to choose between one or the other – because now you can have both!
Take a shot of your favorite milk tea flavors from The Local Box located in Singapore! They put a spin on five of your favorite drinks that are sure to keep you on your feet! Their milk tea comes in two flavors – Nutella Baileys and Taro Tequila while their teas include Green Tea Heineken, Honey Gin and Tonic and Pineapple Thyme Rum. If you want to get a little bit buzzed and eat great food, The Local Box is the place to be!
The Local Box
Address: 8 Enggor Street #01-05, Singapore
4. Pei Pa Kao Herbal Mint Milk Tea – Woobbee, Singapore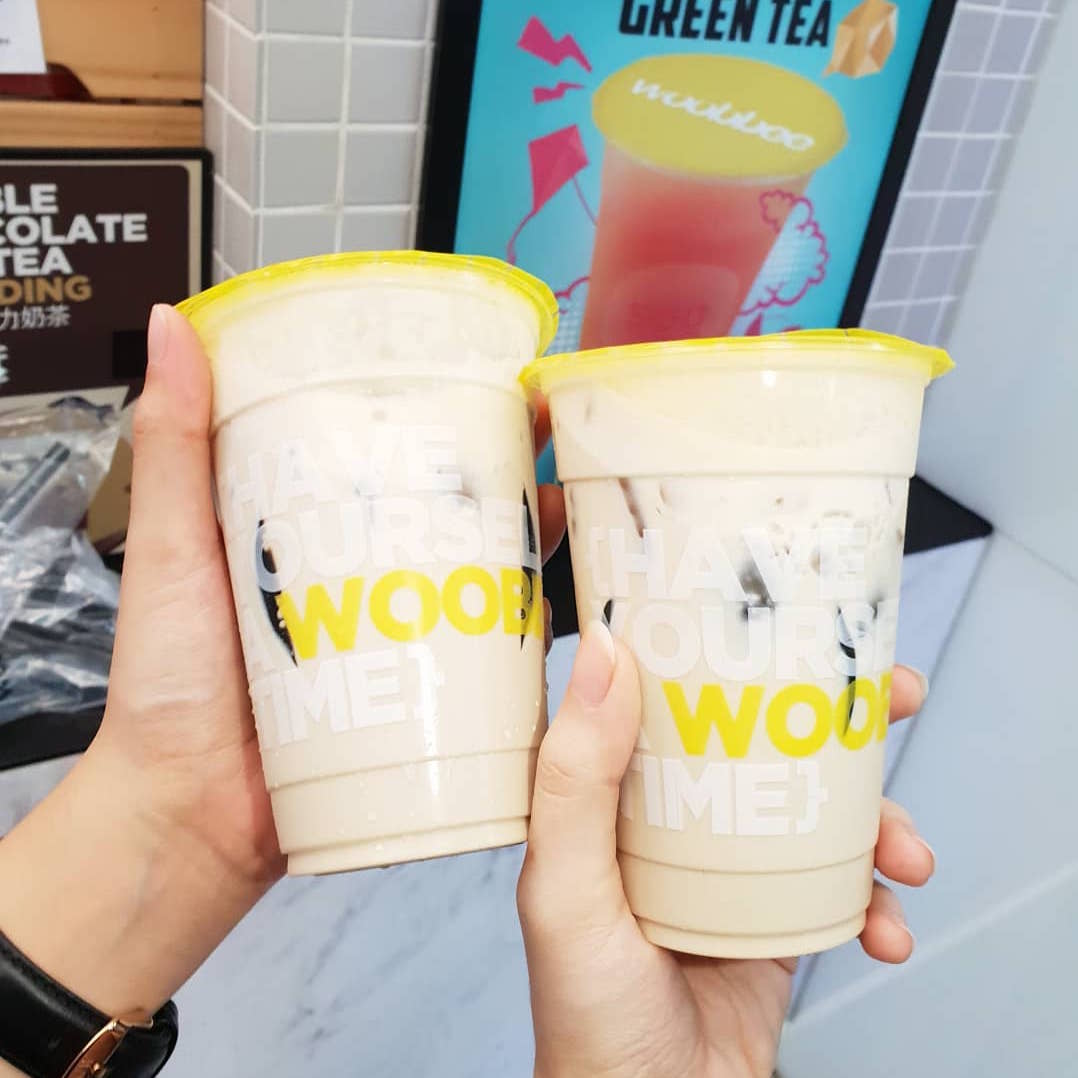 Photo by @bellodaily
We know what you're thinking – pretty weird right? But if you're feeling under the weather, think of this as your free pass to enjoy milk tea because now you can have your favorite drink without having to worry about all the side effects!
Woobbee, a milk tea chain from Singapore, might as well be every sickly person's savior right now. Kidding aside, they've created a unique milk tea flavor made out of Nin Jiom Pei Pa Koa, a traditional Chinese herbal syrup used to relieve cough and sore throat. Might be an odd combination but it's a well known drink and favored by many milk tea enthusiasts! So if you're not feeling your best or just completely intrigued by this unique drink, this Woobbee drink is definitely one to try!
Woobbee
Address: 133 New Bridge Road #02-26, Chinatown Point, Singapore
5. Butterfly-pea Flower Milk Tea – I Love Taimei, Singapore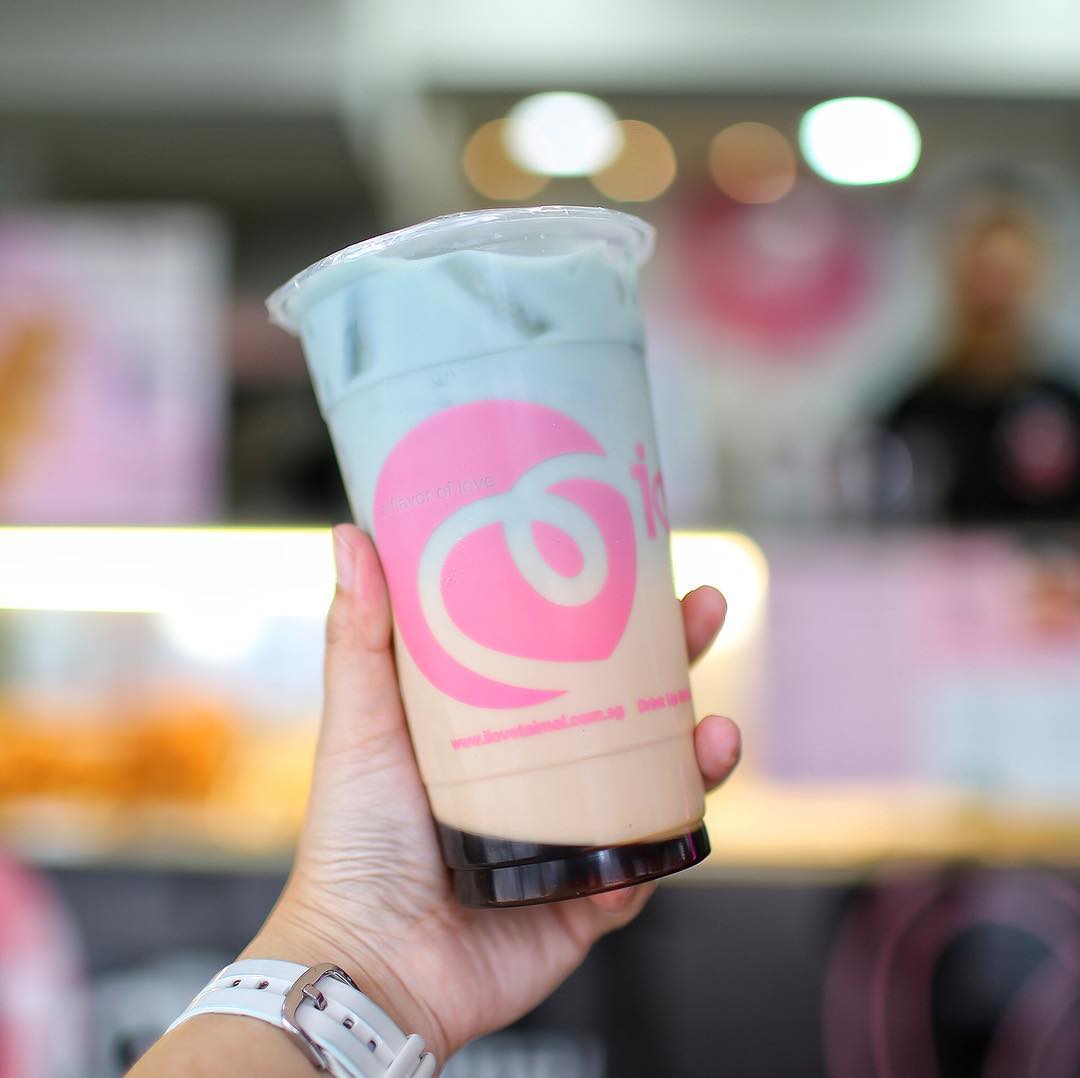 Photo by @cptslowyeo
We've all seen black, jasmine, and Earl Grey teas being turned into milk tea flavors, but have you seen Butterfly-pea Flower Milk Tea? This Taiwanese franchise does us all a favor and turns this caffeine free herbal tea into milk tea!
I Love Taimei is known for their fun concept, great food and trendy drinks. Aside from their brighter colored drinks, their Butterfly-pea Flower Milk Tea has a more relaxed feel that is quite enticing. If you're looking for a place to chill and take photos of instagram worthy food and drinks, take a trip to Singapore's I Love Taimei!
I Love Taimei
Address: 2 Orchard Turn, B4-62 Singapore
6. Crème Brûlée Milk Tea – Royaltea, Malaysia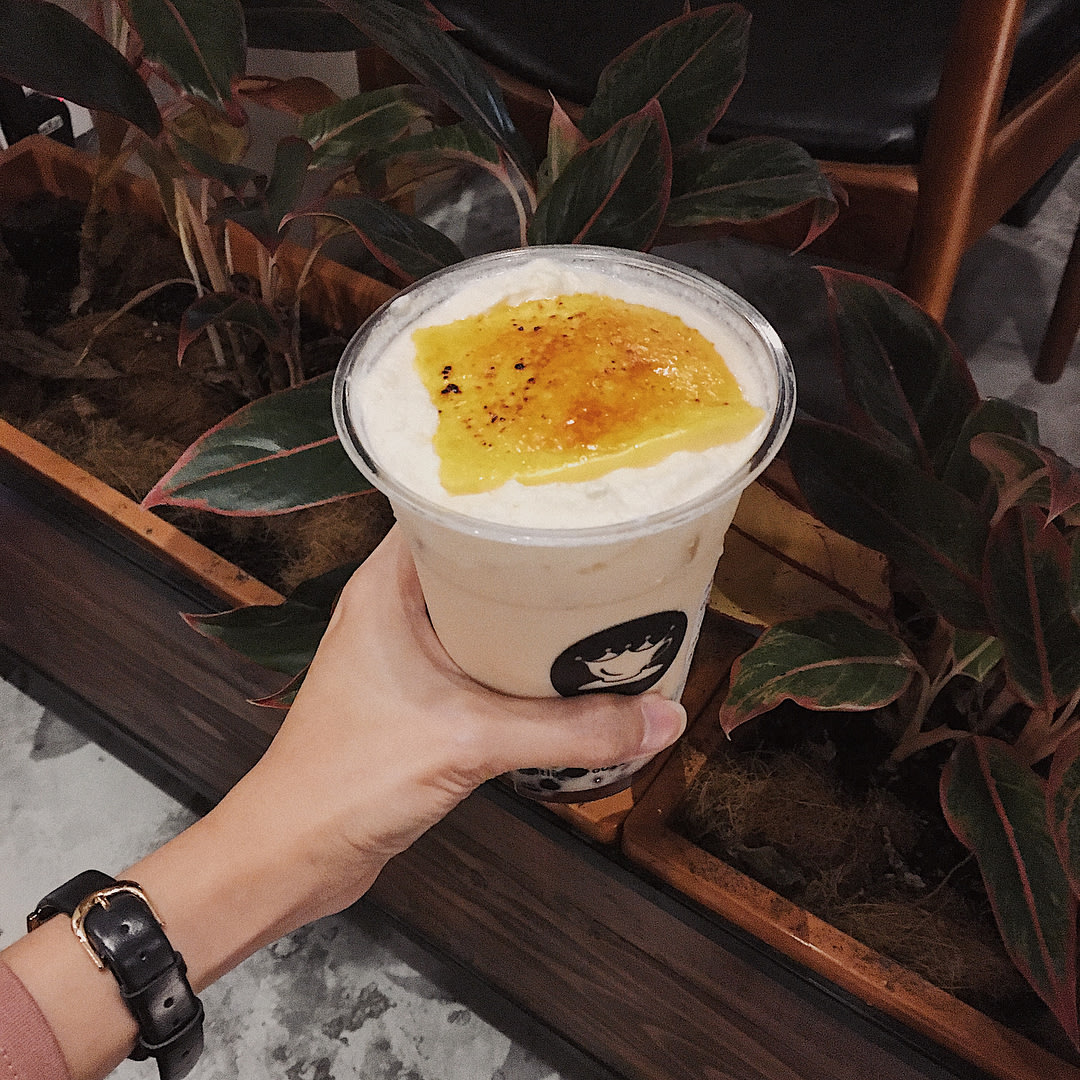 Photo by @lariestanx
This milk tea chain has taken the dessert game to a whole new level. Have you ever ordered Crème Brûlée Milk Tea with the actual Crème Brûlée? I think not – unless you've tried Royaltea from Malaysia.
Honestly, they just gave us the full package: a two in one – for the price of one. Luckily for our matcha and red bean fans, their Crème Brûlée was made just for you. Order their Matcha Crème Brûlée Milk Tea if you're feeling cozy or their Red Bean Crème Brûlée Milk Tea for a sweeter kick. Either way, with the Crème Brûlée, you win!
Royaltea
Address: No 12, Jalan SS15/8 Subang Jaya, 47000 Subang Jaya
7. Matcha Cheese Cream – Kamu Tea, Thailand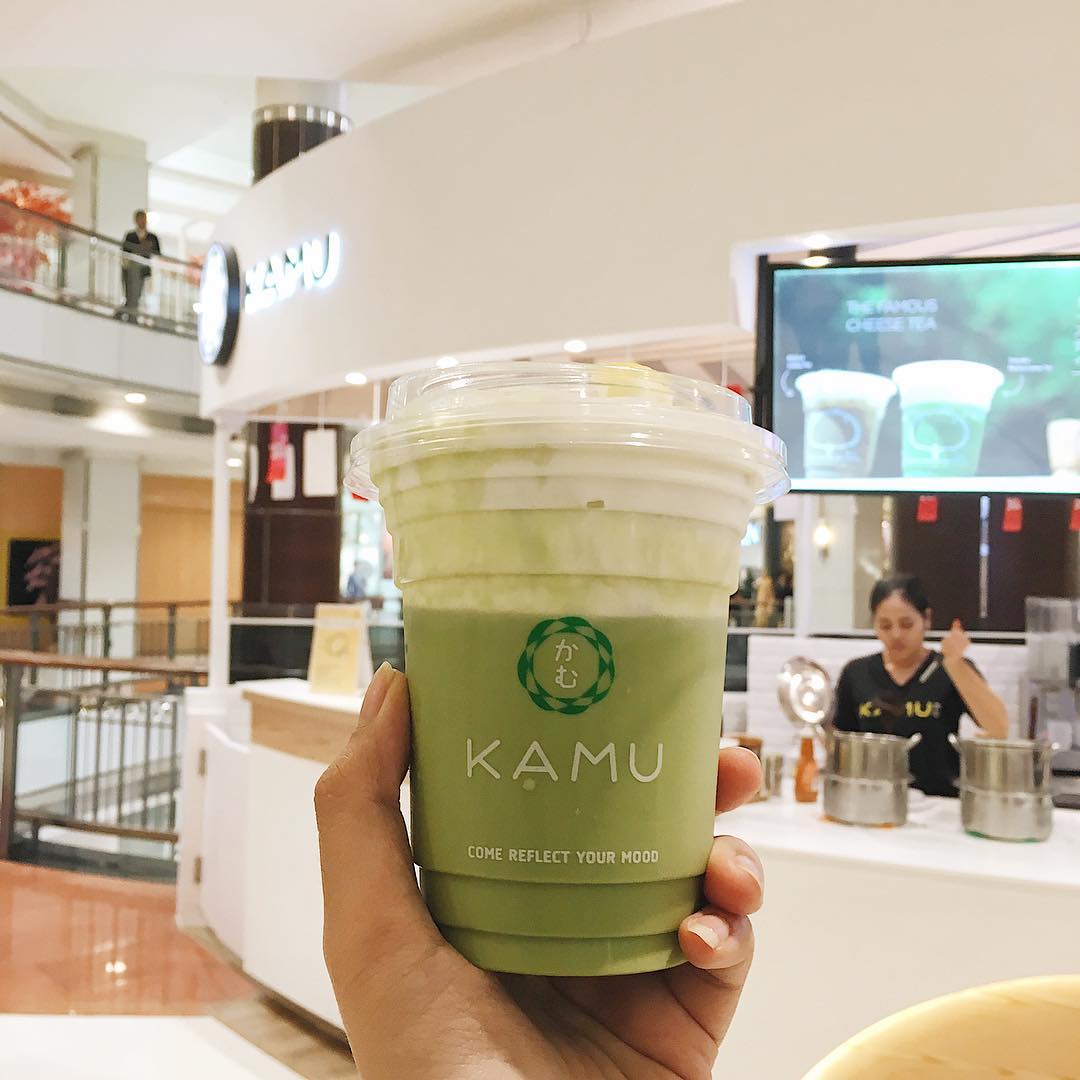 Photo by @whatieatinaday.y
What better way to enjoy the matcha milk tea trend than to have it with another fan favorite — cheese milk tea! Kamu Tea, one of Thailand's leading milk tea chains does just that. You can now satisfy both cravings by ordering this killer combo! What more could you ask for?
Their Matcha Cheese Cream has got to be the best of both worlds with the luscious and thick matcha milk tea topped with puffy and foamy cream cheese! Not only does it look extremely delicious, but it comes off satisfyingly sweet and smooth as well! If you plan to have a relaxing BKK trip, don't forget to bookmark this place and relax to your heart's content.
Kamu Tea
Address: 13-931 Rama I Rd, Khwaeng Wang Mai, Khet Pathum Wan, Krung Thep Maha Nakhon 10330, Thailand
8. Rice Milk Tea – Chamichi, Vietnam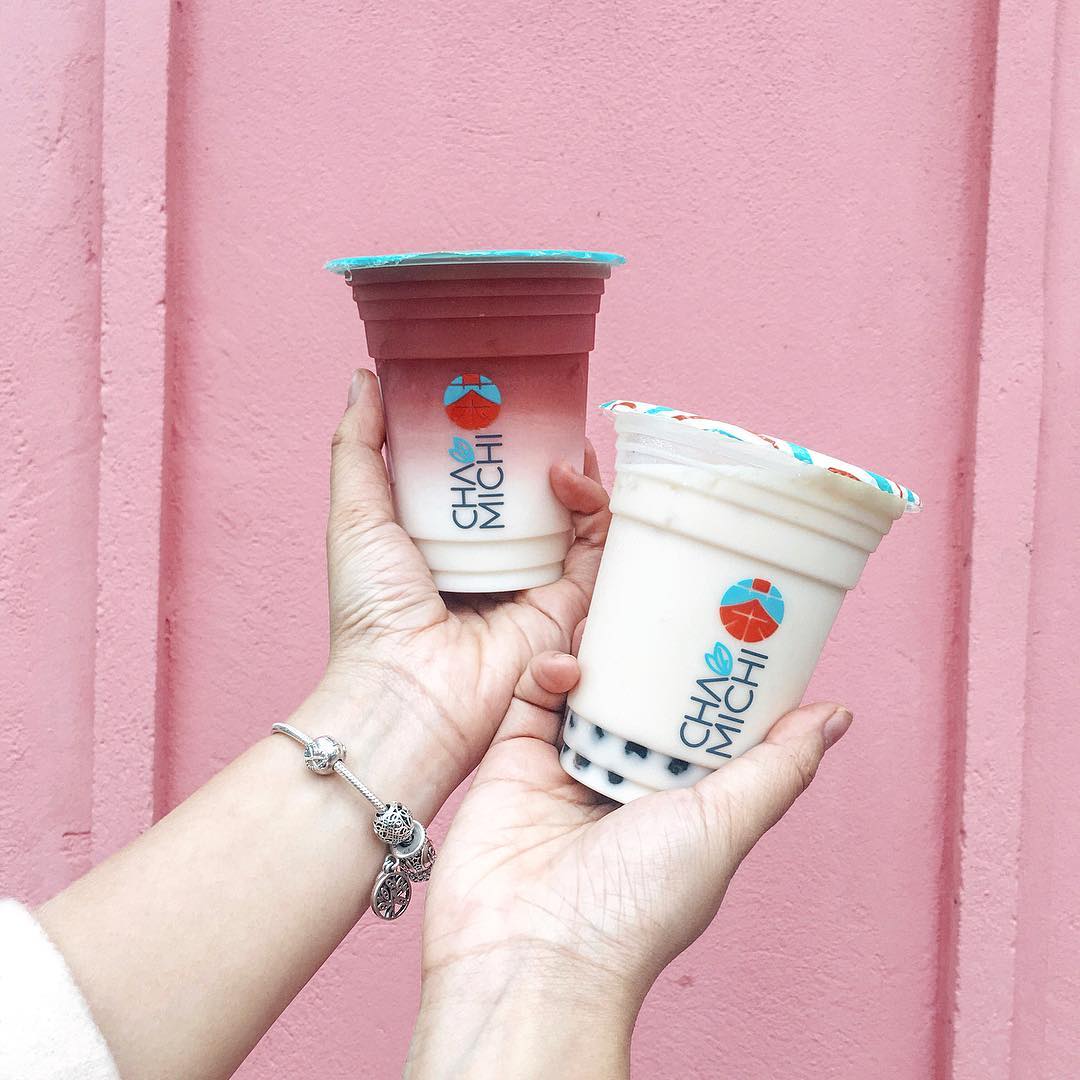 Photo by @linlinseatbook
In a world of Taro, Wintermelon and fruit tea, who knew that Rice Milk Tea could be a signature drink? Although it's a pretty unconventional choice, Vietnam's Chamichi pretty much banks on it – and so do its loyal customers!
Their Rice Milk Tea still stays true to its form as a sweet refreshing milk drink perfect for anyone and everyone who's a fan of milk tea. If you're not down to try the rice milk tea, why not try the roses (pictured left)? As you plan your Hanoi trip, Chamichi is one stop you'll definitely have to hit up!
Chamichi
Address: 77 Nguyễn Thị Minh Khai, Phường Phạm Ngũ Lão, Quận 1, Hồ Chí Minh, Vietnam
9. Black Sugar Series – Dakasi, Hong Kong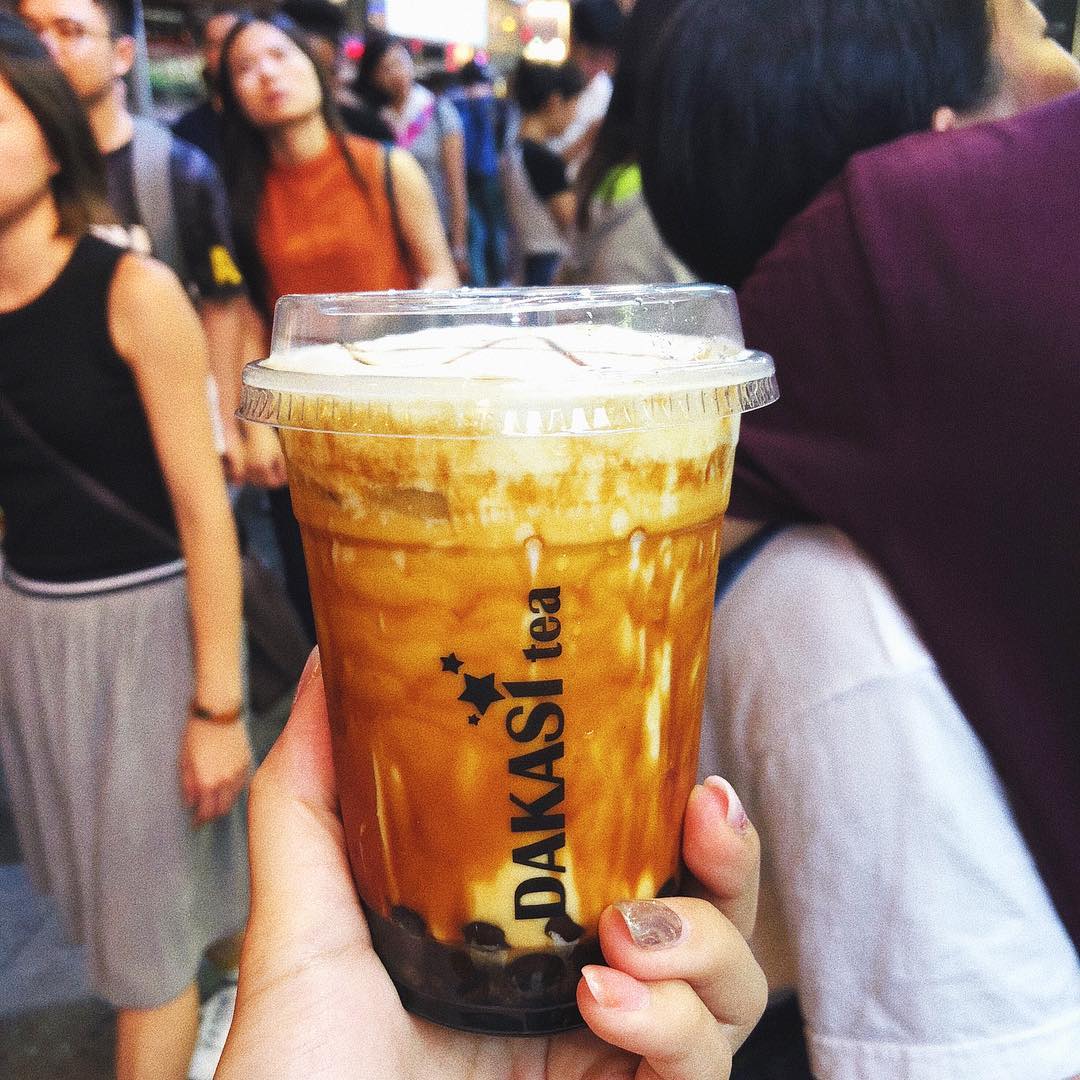 Photo by @justforfooood
Got a wild sweet tooth but have a knack for salty tastes? Look no further because now you can have both with this Milk Tea series by Dakasi in Hong Kong!
This newly added variant of milk tea is black sugar infused into your favorite milk tea flavors! Each cup consists of the milk tea base, pearl sinkers, a generous amount of black sugar and a foamy white cloud with syrup on top. Could be too much for some, but to all sugar fans, this might just be the best thing ever invented! Rush to Hong Kong's Dakasi and have the sugar rush of your life!
Dakasi
Address: G/F, 7A Kik Yeung Road, Yuen Long, Hong Kong
10. Oatmeal Milk Tea – 50 Lan (50嵐) , Taiwan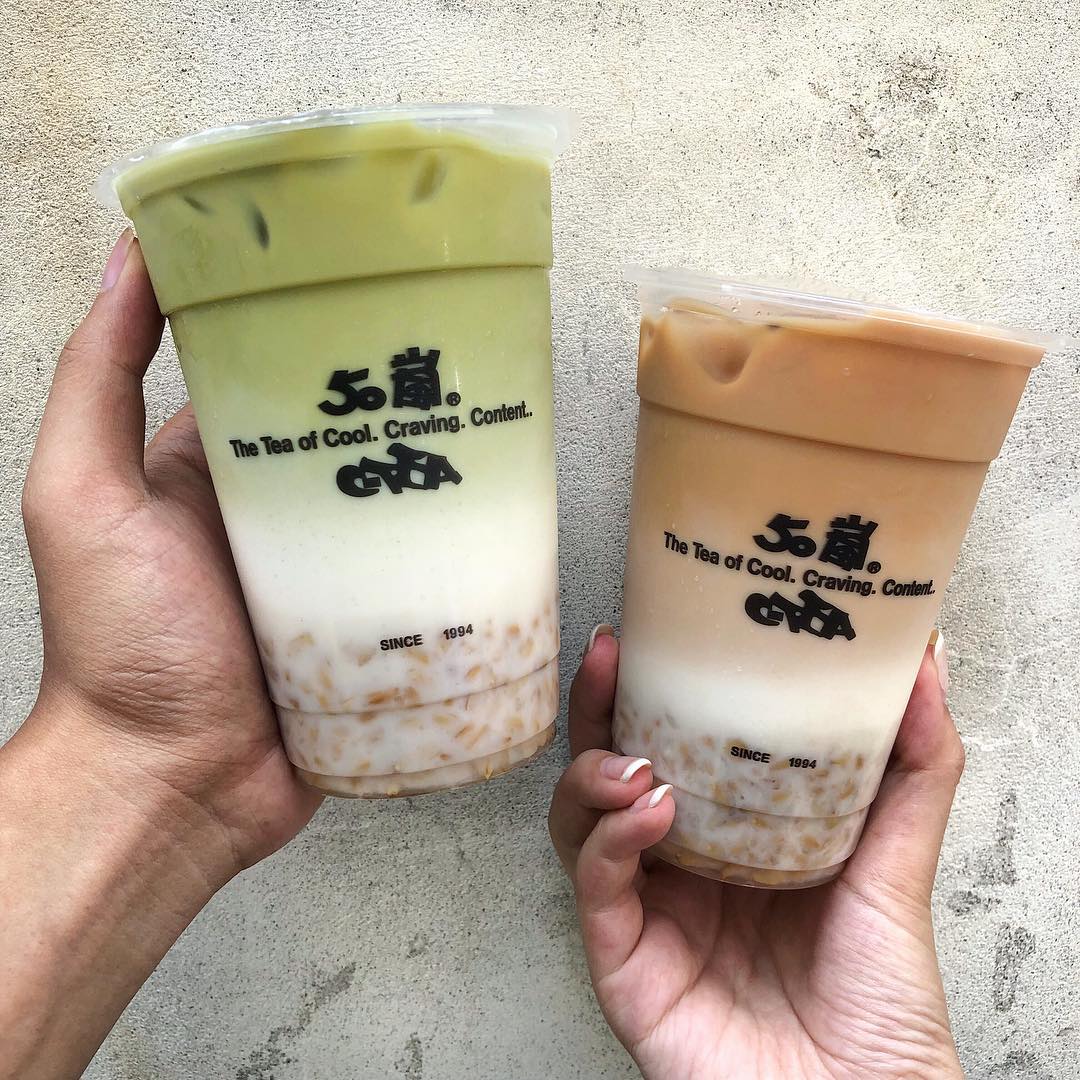 Photo by @foodtaichung_teddy
Calling all breakfast fans, this is NOT a drill! Oatmeal milk tea actually exists – with real oatmeal!
One of Taiwan's most famous milk tea chains, 50 Lan (50嵐) gives us one of the best (and somewhat unusual) milk tea concoctions of all time – oatmeal milk tea. Although it's a new addition to their menu, it's been getting all the hype and love it deserves! To make it even better, it's available with either matcha or black tea. So what are you waiting for? With over 50 branches around Taiwan, there's no excuse not to try it!
50 Lan (50嵐)
Address: No. 48-4, Xining South Road, Wanhua District, Taipei City, Taiwan
11. Kitten Milk Tea – Macao Imperial Tea, Philippines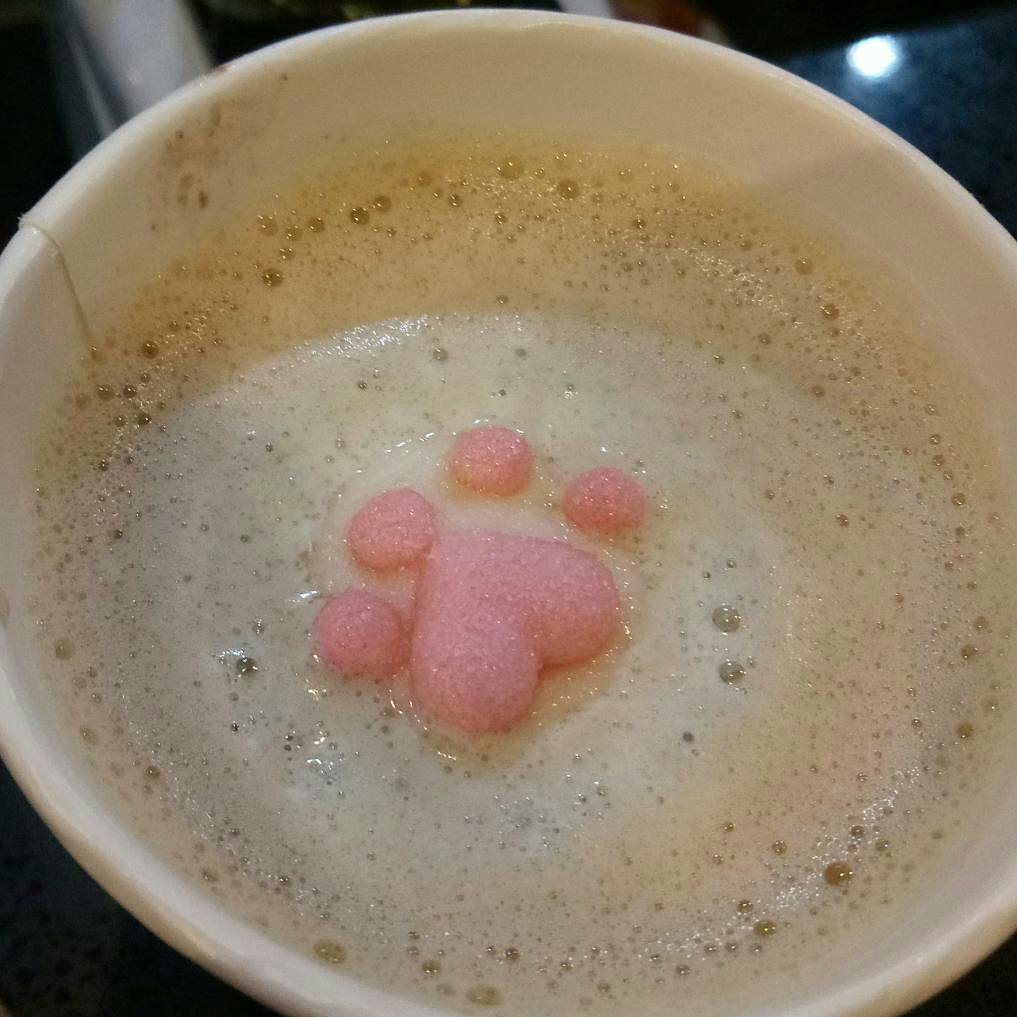 Photo by @mgfoodlover
Now this one is specially made for those who enjoy getting warm during cold mornings. This milk tea is served hot and is definitely sure to help you unwind before you start your busy work days!
We introduce to you Macao Imperial Tea's Kitten milk tea! Don't worry, we promise it's not made out of kittens. This drink is decorated with a kitten's paw that dissolves in your milk tea to give it the right kind of sweetness. On top of that, it looks super cute!! But if you're more in the mood for a cold drink, why not try their Cream Cheese Oreo Milk Tea? Seriously, does the oreo and cream cheese combo ever get old? So no matter what you're in the mood for, stop by Macao Imperial Tea during your trip to the Philippines! They know just how to keep you happy at any time of the day!
Macao Imperial Tea
Address: 780 Banawe St, Quezon City, 1114 Metro Manila, Philippines
Head over to Taiwan for the food trip of your life!
Now that you've tried milk tea, how about these other goodies unique to SEA? Check out Taiwan's 7-Eleven for some cheap, but interesting goodies to snack on! If you're keen on cafe hopping, we've listed down a couple of our must-visit cafes located in Taipei. Then before you leave Taiwan, make sure to pick up these goodies for pasalubong for your friends and family!