Date ideas and locations for a romantic night in Seoul!
Korean dramas perfectly symbolize the essence of romance. The lovable characters, tearjerking plots, and beautiful photography attract audiences from around the world. Seoul, often the filming location of these dramas, features a number of romantic destinations. This map highlights some of the most iconic locations from Korean Dramas that you can go and experience for yourself.
Don't have time to go to all these filming locations? Here are our top 6 picks for romantic destinations to include during your trip to Seoul.
1. N Seoul Tower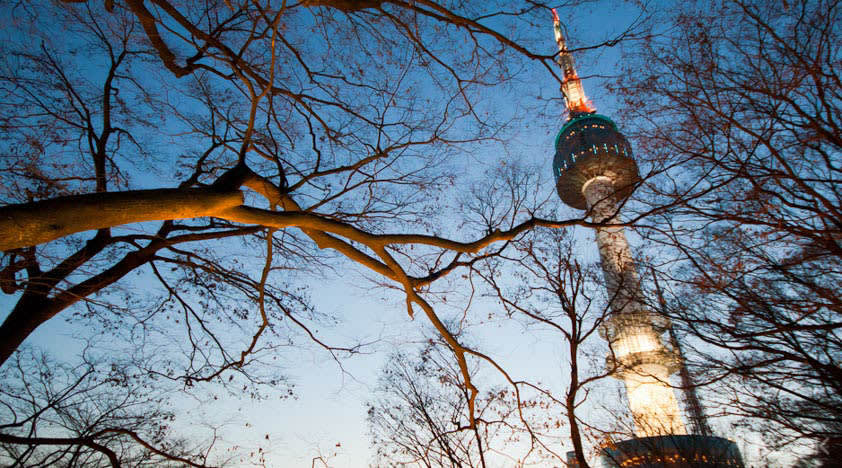 A landmark of Seoul, the N Seoul Tower stands 479.7m above Namsan hill and offers breathtaking views across Seoul and beyond. Opened to the public in 1980, the N Seoul tower got the letter 'N' for its 'new' look after renovation in 2005. Upon arrival, you can ride the express elevator to the Observatory Tower, where you get to see 360 degrees panorama of Seoul.
N Seoul Tower Ticket Price: ₩ 10,000 (~Php430) for adults and ₩ 8,000 (~Php345) for children, Php241 when you book with Klook
For a luxurious experience, you can enjoy a delightful French dinner prepared by Michelin star chef at n.Grill, a revolving restaurant in the N Seoul Tower. There's no better way to catch the night views of Seoul than staring out the glass windows of this restaurant as you taste the fine French wine and cheese platter.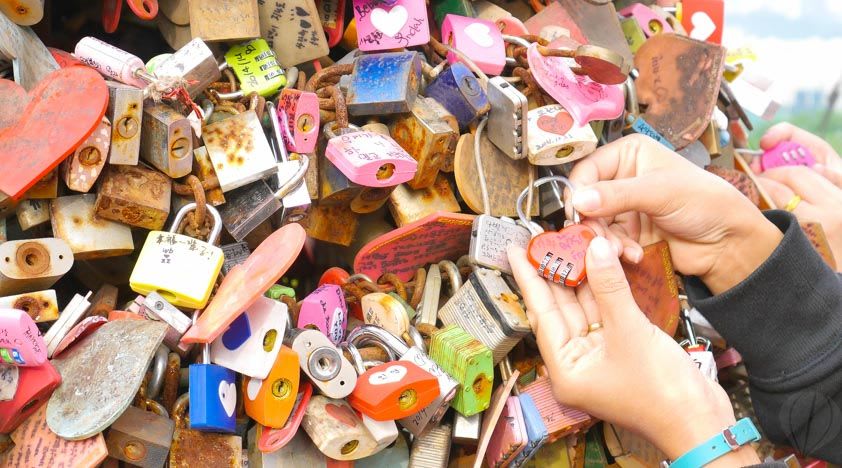 Romantic highlight: The love locks at N Seoul Tower allow couples to profess their love. Tradition says that writing the names of two lovers on a lock and fixing it around the base of the N Seoul Tower can secure the couple's love forever. Fact or fiction, N Seoul Tower is one of the only few places in the world where visitors are actively encouraged to hang these symbols of love onto important monuments. You can double the magic by making a wish in the Wishing Pond on the second floor of the tower.
How to get there: You can reach the N Seoul Tower by bus, cable car, or foot.
By bus: you can take the Namsam Shuttle Bus Number 02, 03, and 05. These buses can be accessed conveniently and come every 15-20 minutes. Bus 02 passes by Chungmuro Station and Dongguk University Station; 03 passes by Seoul Station, Itaewon Station, and Hangangjin Station; 05 passes Myeong-dong Station and Chungmuro Station.
By cable car: you can take the subway to Myeong-dong Station. After you see the Pacific Hotel, keep right and walk 15 minutes then you will reach the boarding point. For a round trip, the adult ticket costs ₩ 8,500 (~Php370) and the children ticket costs ₩5,500 (~Php240). There is usually a wait for the cable car but during the 7 minutes ride, you can take scenic photos of the journey up Namsam Hill.
By foot: you can walk for 2km on the trail up to Namsam Park. The hike mainly comprises of stairs and is not too difficult. On the way, you can find a beautiful pond, flowers, and greenery. While this method takes the longest, the walk clears your mind and serves a romantic road for you and your lover to spend quality time away from the urban noises.
2. Petite France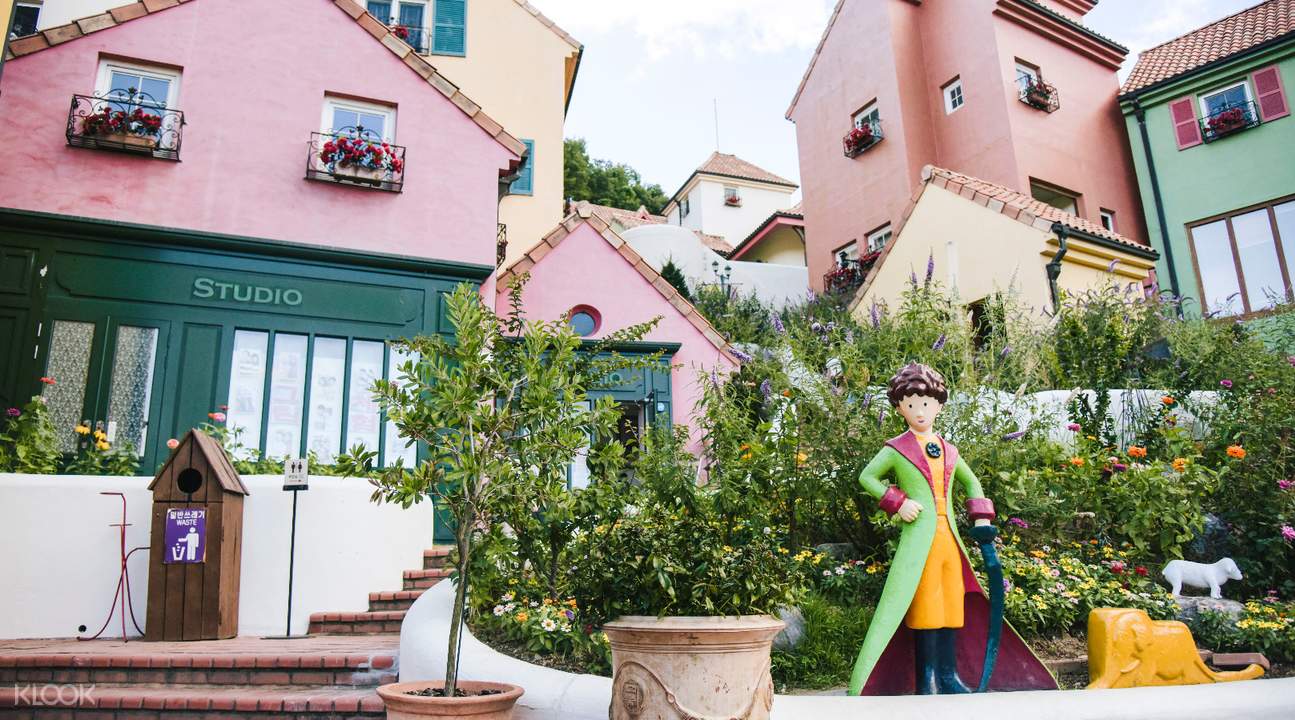 Dream of a romantic European escape? Well, this might not be France but perhaps Asia's nearest equivalent. You can indulge in the European spirit of romance during your South Korean experience without leaving the country. Inspired by the famous French novel "The Little Prince," Petite France resembles a small town in the French countryside. A French cultural village an hour from Seoul, Petite France celebrates by placing the Little Prince-inspired art around the 16 French-style buildings and 23 attraction stops. The houses of yellow, blue, red invite visitors to pause momentarily and enter into their fantastical European dream.
Petite France Admission Fee: ₩8,000 (~Php345) for adults and ₩6,000 (~Php260) for children
Opening Hours: 9:00am – 6:00pm
Besides the architecture, you can participate in various activities available within Petite France. To commemorate the life of the author, the Saint-Exupery Memorial Hall explains the history behind this novel and displays rare manuscripts. You can also admire precious ancient dolls from around the world in the Theatre de l'etoile, which stands for the theater of the star. For people who appreciate classical music, there is a special treat of a hundred-years-old orgel demonstration in the Orgel House.
Romantic Highlight: Besides leisurely strolling through the quaint buildings, shops, and restaurants, you can even reenact the iconic scenes from Korean dramas with your lover.  Several dramas shot in Petite France — "Beethoven Virus," "Secret Garden," and "My Love from the Star."  How about a kiss under the starry sky, just like that between Jun Ji‑hyun and her alien lover.
How to get there: To get to Petite France, you need to first get to Cheongpyeong station. You can reach this station by the ITX train or Seoul Subway System. For ITX, reserve a seat online. For the subway, you can pay by cash or T-money.
From Cheongpyeong Station, you can either ride a taxi or a bus. A taxi ride to Petite France costs around ₩15,000 (~Php660). Alternatively, take the shuttle bus leaving from the bus stop at exit 2 of Cheongpyeong Station. For ₩6,000 (~Php260), the shuttle bus covers the major tourist spots in the area, where you hop on and off the bus to explore the attractions. If you want to minimize the fuss of logistical planning, you can join a tour that picks up at your hotel and includes both Petite France and Nami Island, another romantic corner nearby.
3. Cheonggyecheon Stream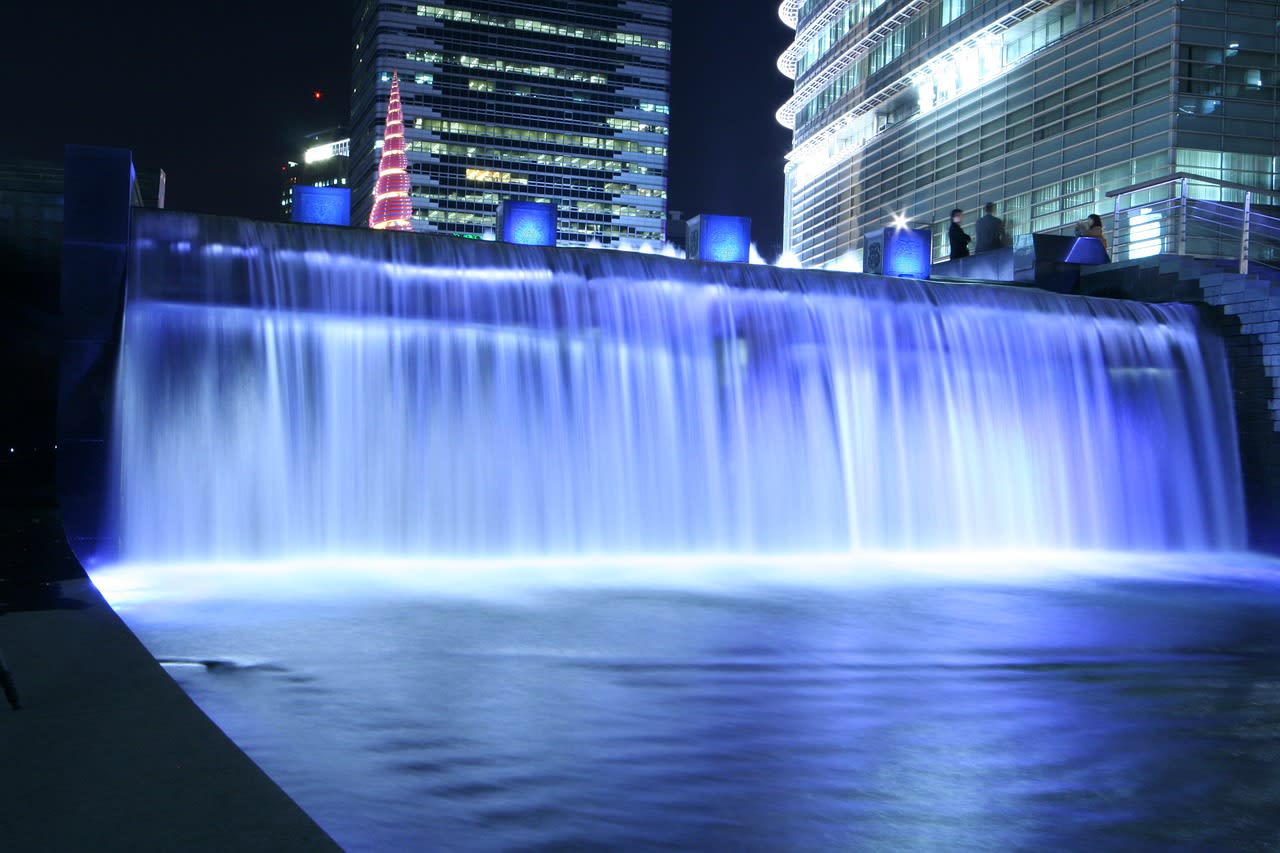 They say, "When in Rome, do as the Romans do." For a taste of Seoul's local dating scene, visit the Cheonggyecheon Stream. An urban renewal project, this 8.4 km long stream is more than 15 feet below ground. It serves as a hidden oasis in the bustling city center of Seoul. Many couples enjoy taking a walk by this stream, especially during the evening. The pretty lights and fountains along the way add extra elements of romance to your night stroll.
With 38 exits, you can enter the stream from multiple points. The most common route is to start at the Cheonggye Plaza, where the signature Spring Sculpture stands. Following this path, you can reach various nearby famous tourist spots. You can watch the Royal Guards Changing Ceremony at the Deoksugung Palace. You can shop for traditional Korean clothing and crafts on Insa-dong Street. You can enjoy a buffet at Top Cloud, a restaurant in Jongno Tower, a distinct triangular glass structure.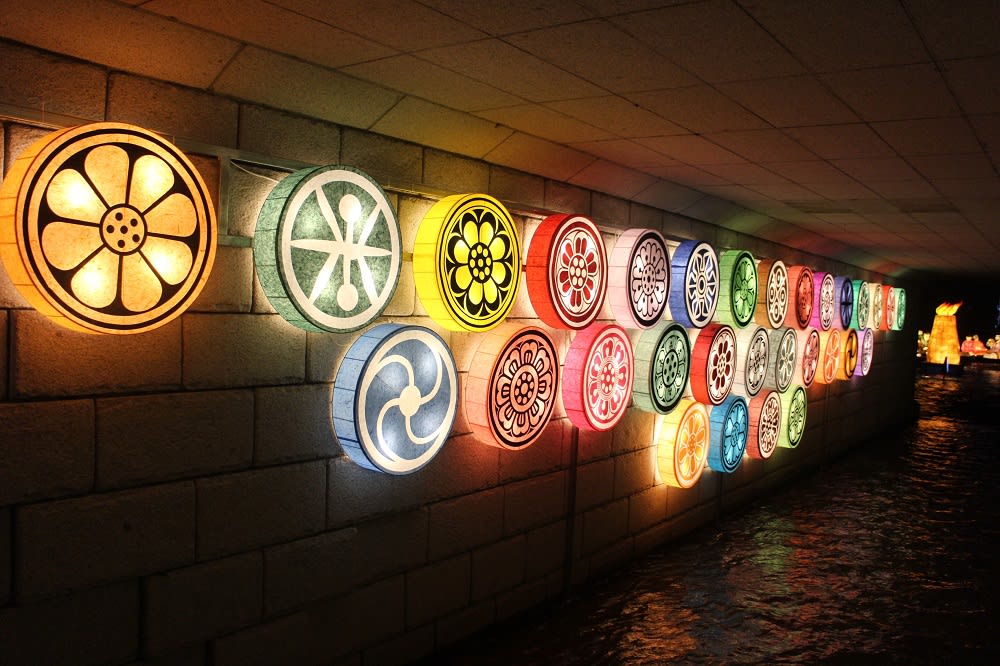 Romantic Highlight: Every year, Cheonggyecheon Stream hosts the Seoul Lantern Festival. During this festival, visitors can find hundreds of uniquely designed lantern displays along the stream. Each lantern, illuminating softly amidst the autumn night, tells a special story that touches your heart. You can even buy your own lantern and make a wish with your loved one.
How to get there: The easiest way to reach Cheonggye Plaza is by subway. The closest stations are the Gwanghwamun Station on Seoul Subway Line 5. From Exit 5 of the station, you can walk for less than 3 minutes to find the plaza.
4. Everland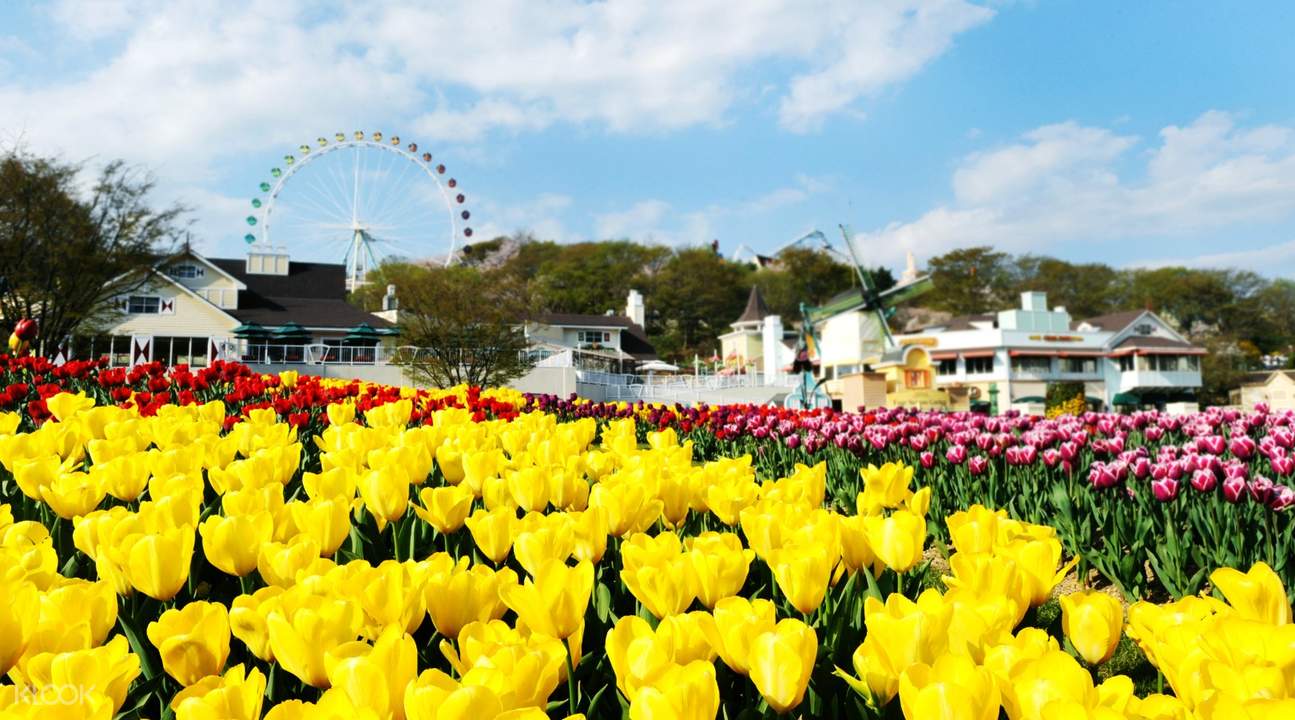 Seoul's most popular theme park is the perfect date idea for fun outgoing couples who'll enjoy the park's many offerings. From exciting thrill rides to adorable animal attractions, Everland is the perfect date idea. If you're thinking of bringing your special someone to Everland, make sure to consult our Klook guide on All You Need to Know About Everland Theme Park.
Everland Ticket Price: ₩56,000 (~Php2,400) for adult tickets, ₩44,000 (~Php2,000) for child tickets, Php1,444 when you book with Klook
Romantic Highlight: Fall for each other even harder by taking a relaxing stroll in the park's gardens, the Rose Garden and Four Season Garden features lively and colorful flowers that provide a romantic, relaxing, and cute backdrop to your date.
How To Get There: Everland has a free shuttle bus that is accessible by taking the Bus 5002 in Gangnam or reaching Jeondae Everland Station via Subway.
5. Nami Island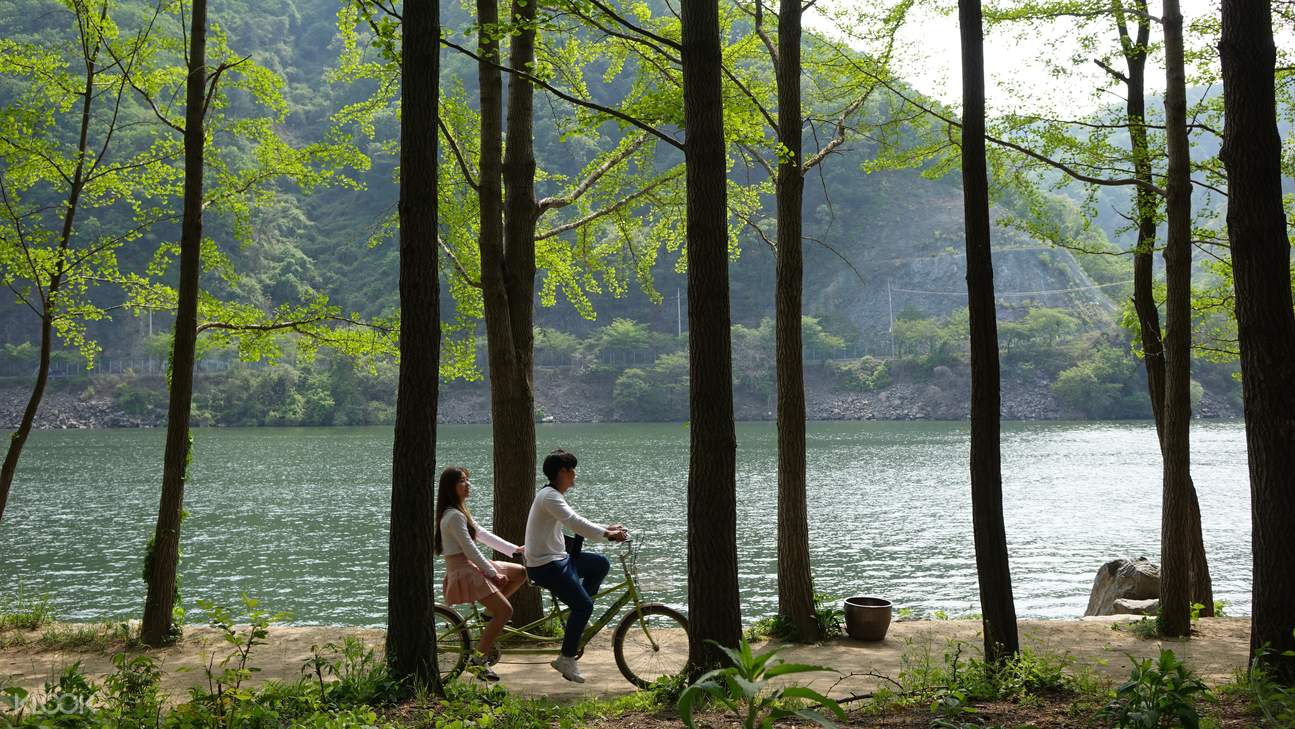 Nami Island has always been a featured tourist attraction in Seoul. With its scenic landscapes, Nami is perfect for couples looking to recreate their favorite Koren drama scenes. Exploring the whole island is a fabulous date idea that could involve you and your special someone passing by iconic filming locations for Korean dramas, gazing at picturesque landscapes and taking in the beauty of Nami Island and its friendly critters.
Nami Island Ticket Price: ₩13,000 (~Php560) for a round trip ferry ticket and entrance fee, Php797 for a private shuttle bus, the round trip ferry and admission ticket that allows you to skip the queues when you book with Klook.
Romantic Highlight: Honestly, you can do just about anything together in Nami Island and have it be overwhelmingly romantic because of the amazing scenery that surrounds you. However, you can add a bit more sweetness to it if you and your partner opt to go on a tandem bike ride to explore the island together.
How To Get There: Nami Island is only accessible via a ferry. The ferry wharf is a short cab ride away from the Gapyeong subway station.
6. Dongdaemun Design Plaza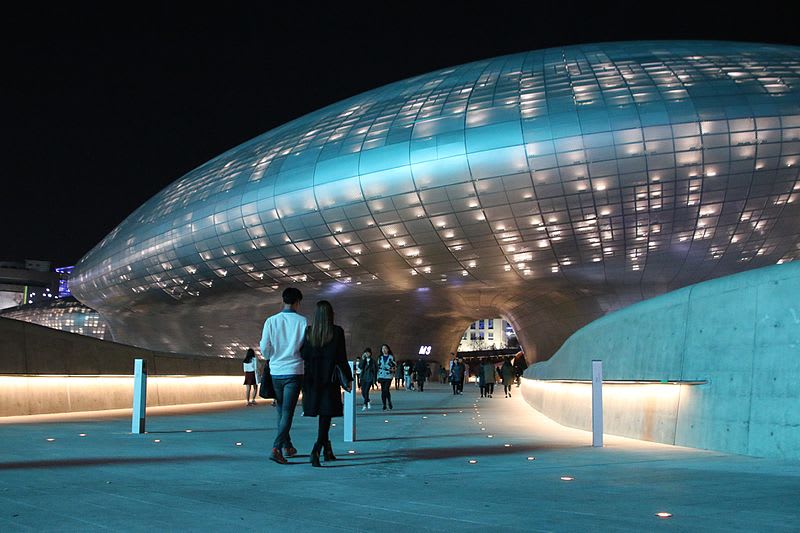 Dongdaemun Design Plaza is located smack dab in the center of the metropolis that is Seoul. Perfect for couples who love the hustle and bustle of the city, Dongdaemun Design Plaza is a modern architectural marvel designed by Zaha Hadid that is home to a variety of design shows, fashion exhibits, and art showcases. A landmark of Seoul that champions the arts, it's the perfect date idea if you don't want to go out too far.
Dongdaemun Design Plaza Ticket Price: The Plaza and the surrounding park is open to the public!
Romantic Highlight: Exploring the Dongdaemun Market! Open 24 hours, it's a perfect place to satisfy late-night cravings for food or retail therapy with your partner.
How to Get There: Take the subway to the Dongdaemun History and Culture Park station.
Book a romantic date in Seoul with the Klook Birthday Blast!