Passport and cameras at the ready!
ICYMI (In Case You Missed It), direct flights to Morocco will soon be available – making it so much easier for Filipinos to fly out to this visa-free country!
That's right – the beautiful Morocco allows Philippine passport holders to enter the country no visa needed. This means you are free to take in the sights and sounds Morocco has to offer. To initiate the planning, we've rounded up a handful of the most picturesque tourist attractions in the city – all of which will glorify your (soon-to-be) Instagram feed. Check it out!
1. YSL Jardin Majorelle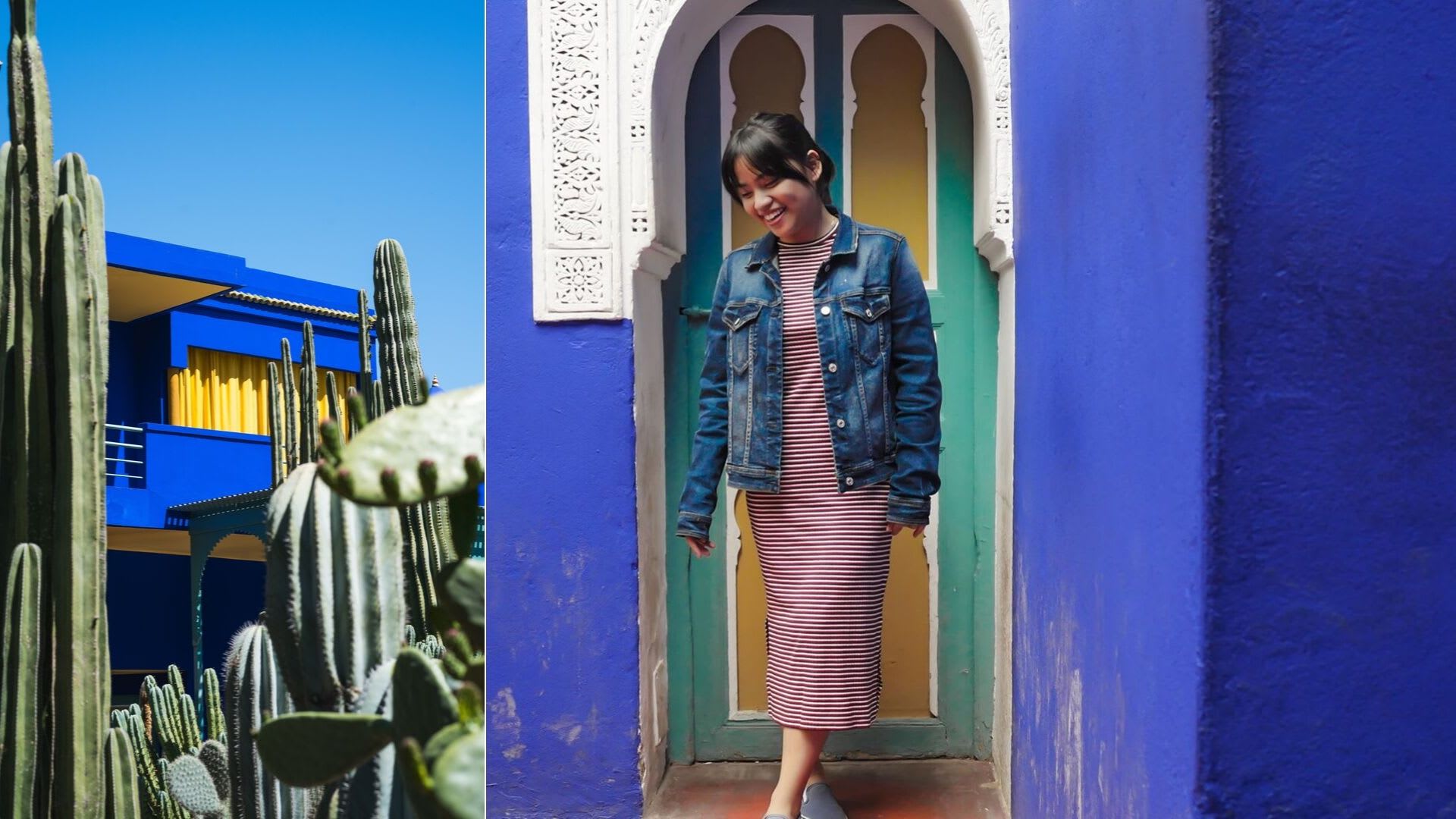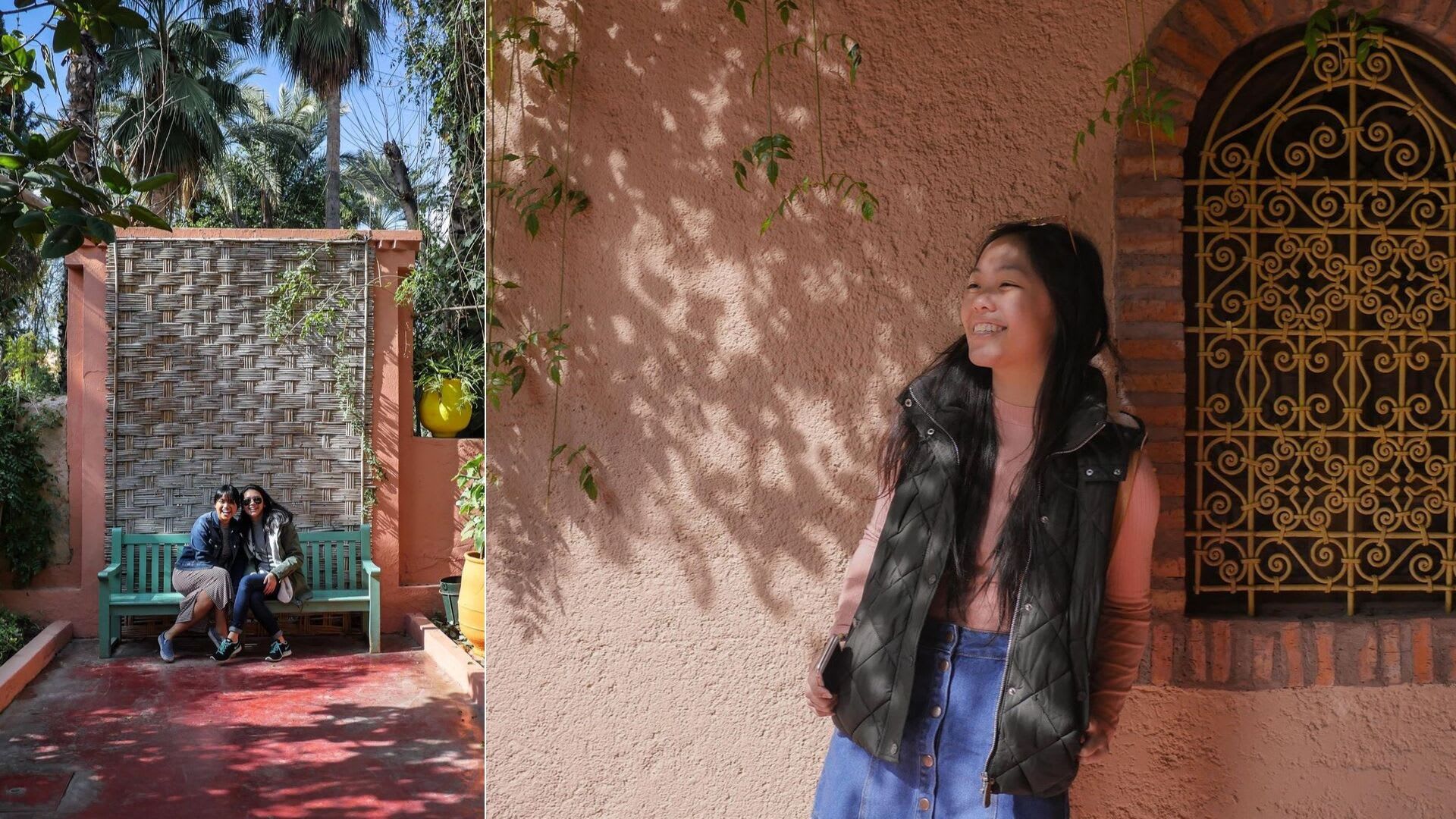 Photo Credits: @wendyte_ on Instagram
Have you ever dreamt of being in a beautiful botanical garden? Well, the Jardin Majorelle, otherwise known as Majorelle Garden, will definitely make your dreams come true.
It is considered as one of the most stunning landscape gardens in Marrakech created by French artist Jacques Majorelle over the long course of 40 years. It was later restored and bought by French fashion designer, Yves Saint Laurent along with Pierre Berge and now includes the Islamic Art Museum, Berber Museum, and Yves Saint Laurent Museum.
2. Palais Bahia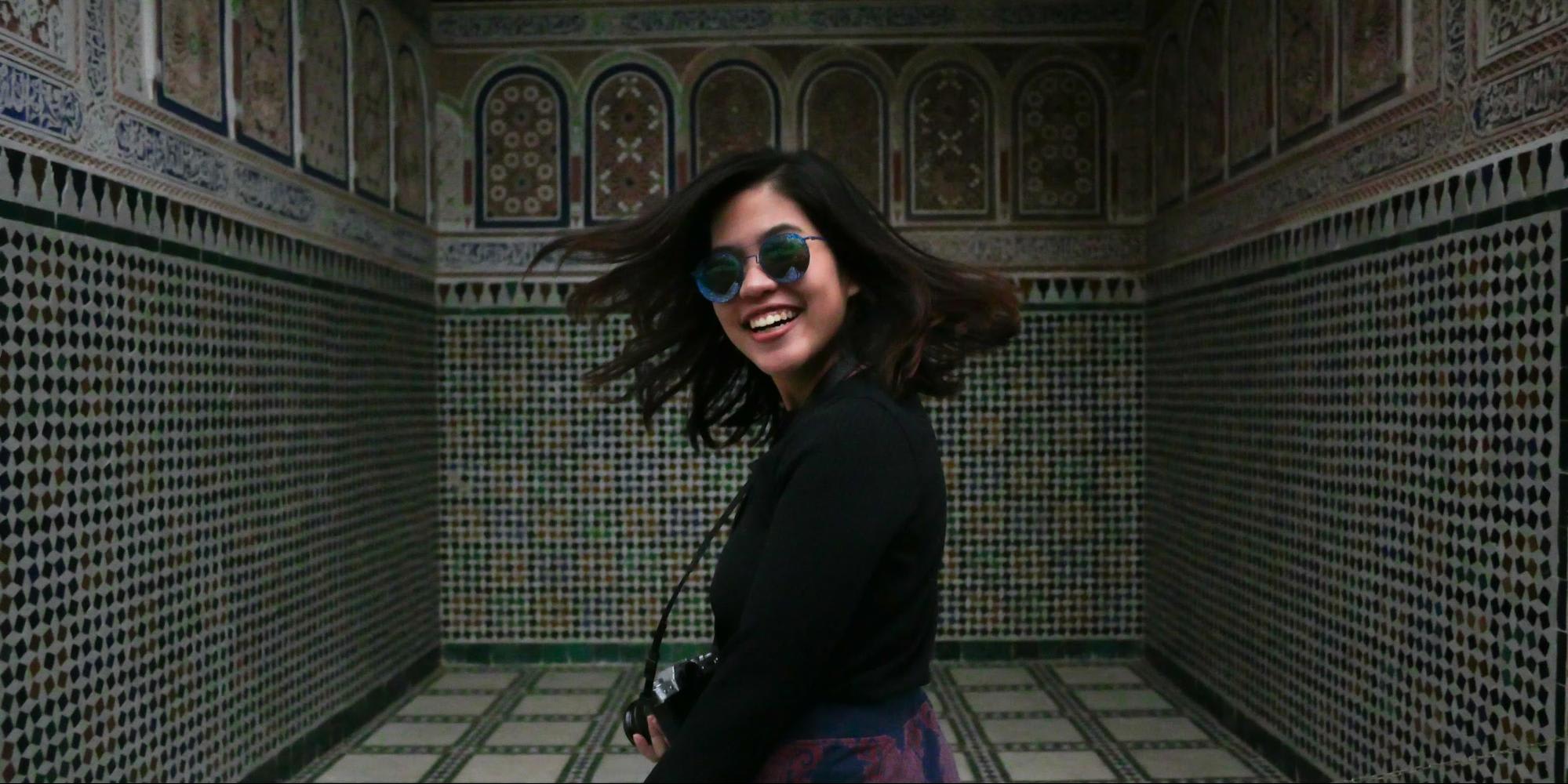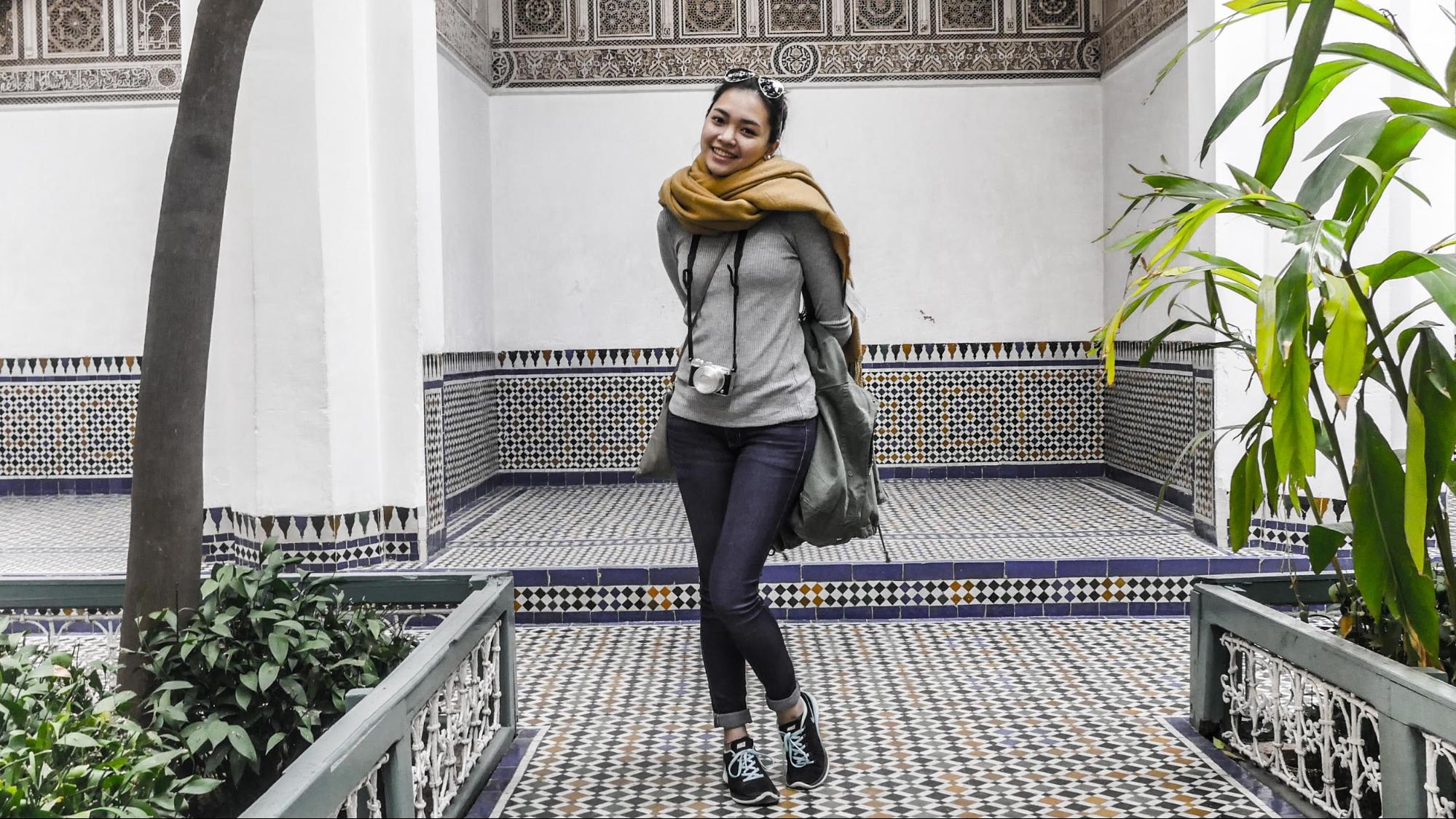 Photo Credits: @wendyte_ on Instagram
Directly translated, Palais Bahia means 'Palace of the Brilliant' or 'Palace of the Beautiful' – and brilliantly beautiful it is!
Decorated with stunning marble and moucharabiehs surrounded by lush green courtyards, this attraction is truly a paradise of Instagram fiends. Not only does it offer eyegasmic architecture, but it also truly captures the essence of Moroccan culture and design.
You can check out the Palais Bahia on our Marrakech City Tour.
3. Sahara Desert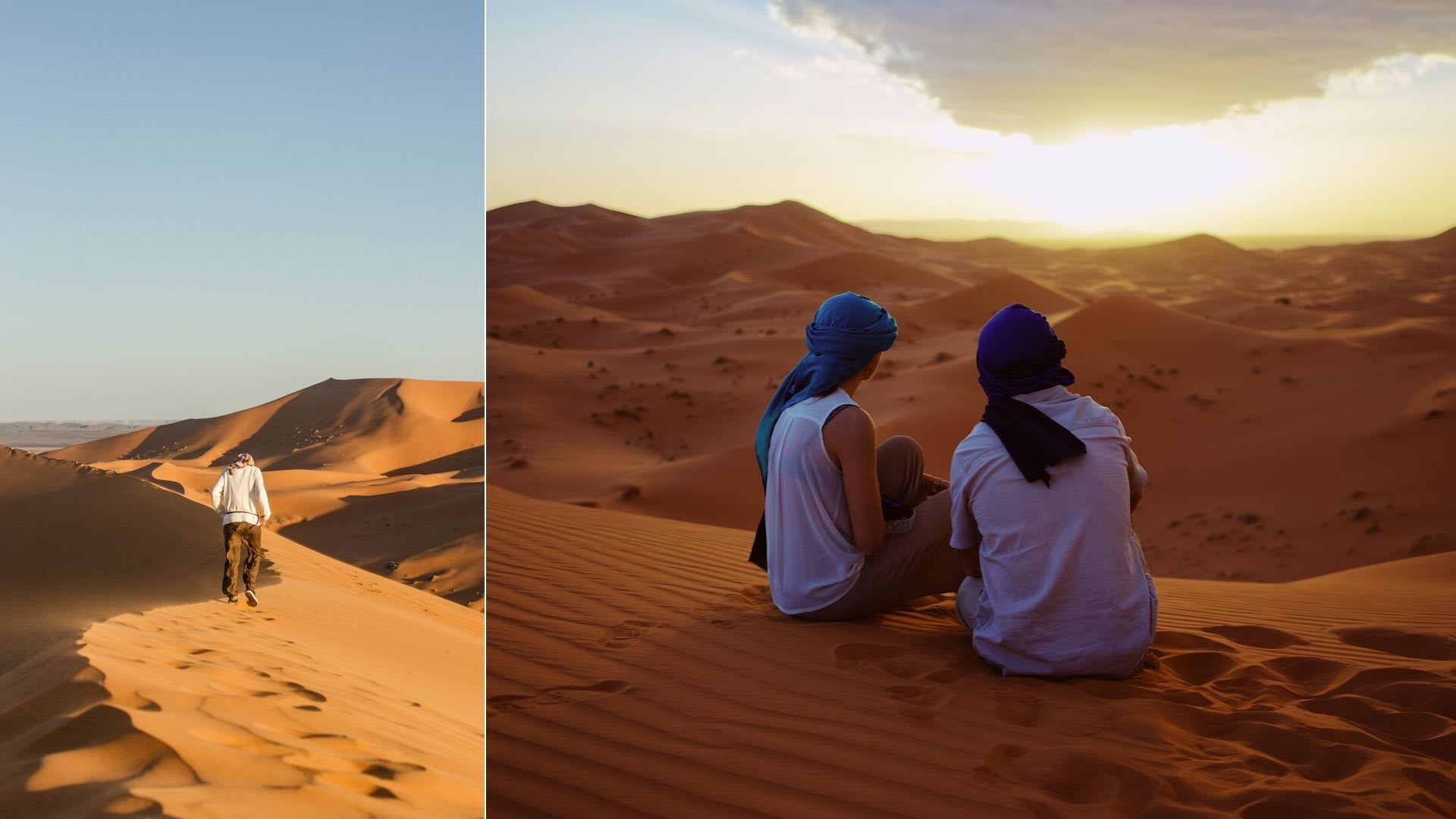 When in Morocco, a visit to the Sahara Desert is one experience you mustn't miss! On top of being the largest hot desert in the world, its unique landscape is enough reason for tourists to travel far and wide to get here.
Snap the perfect photo against the sand dunes, on a camel ride experience, around a campfire, or on a four-by-four ATV ride!
4. Koutoubia Mosque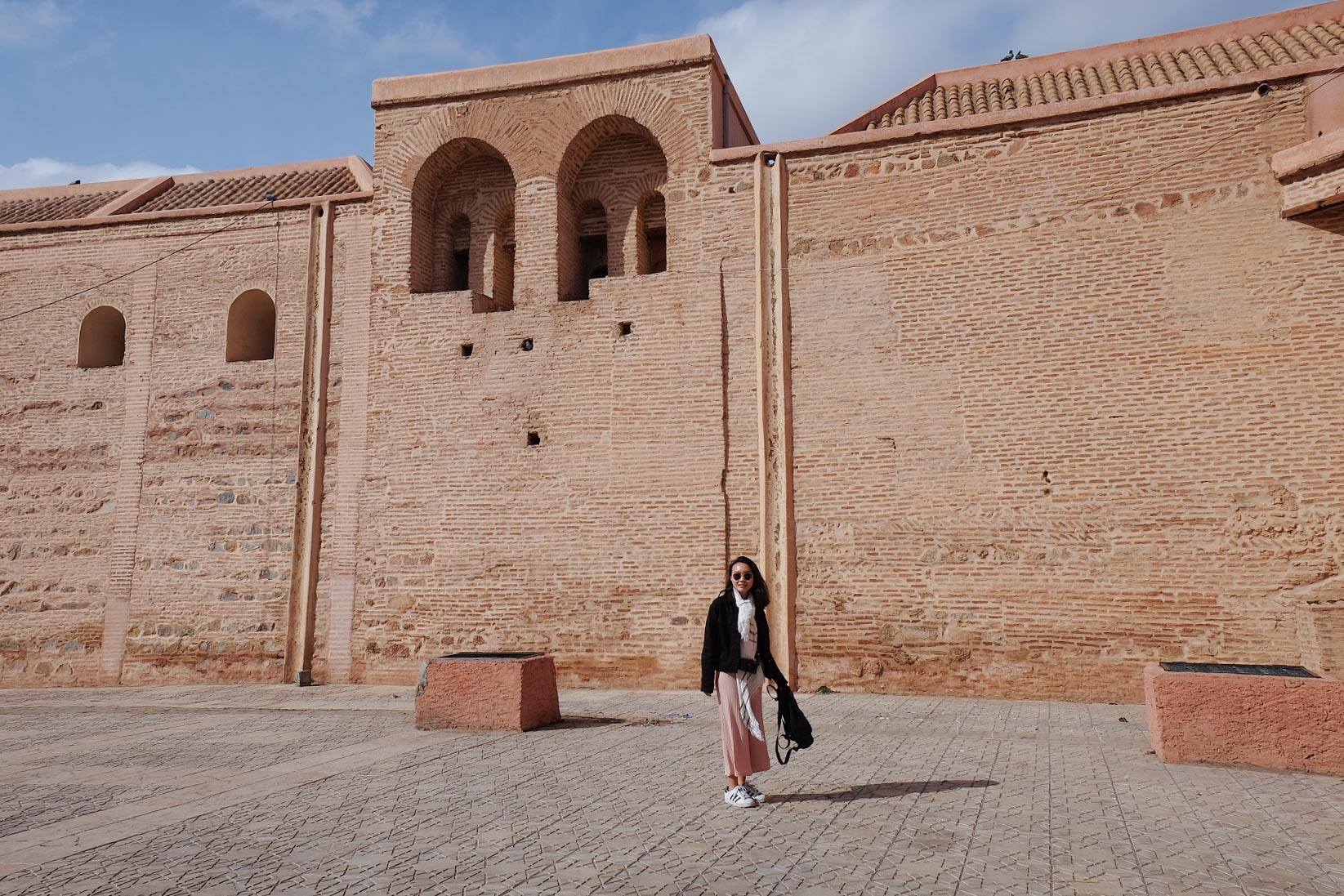 Photo Credits: @wendyte_ on Instagram
Although mosques in Morocco are off-limits to non-muslims, the Koutoubia Mosque is worth visiting simply for its extraordinary exterior alone! Tourists are also allowed to wander about the mosque's ruins and gardens – both of which are great places to snap the perfect shot!
You can explore the mosque along with the rest of the Old City at the Marrakech City Tour
5. Ben Youssef Madrasa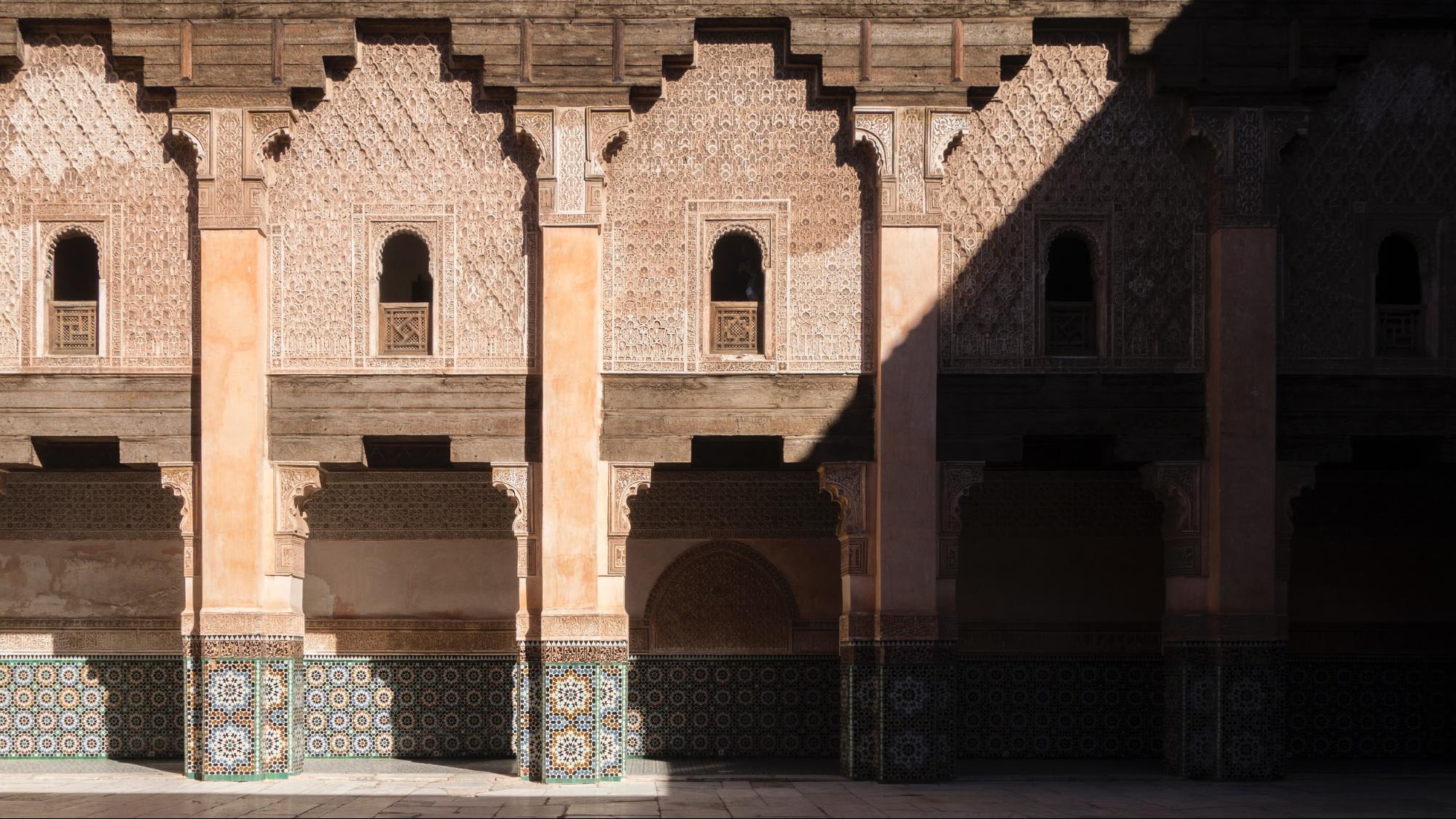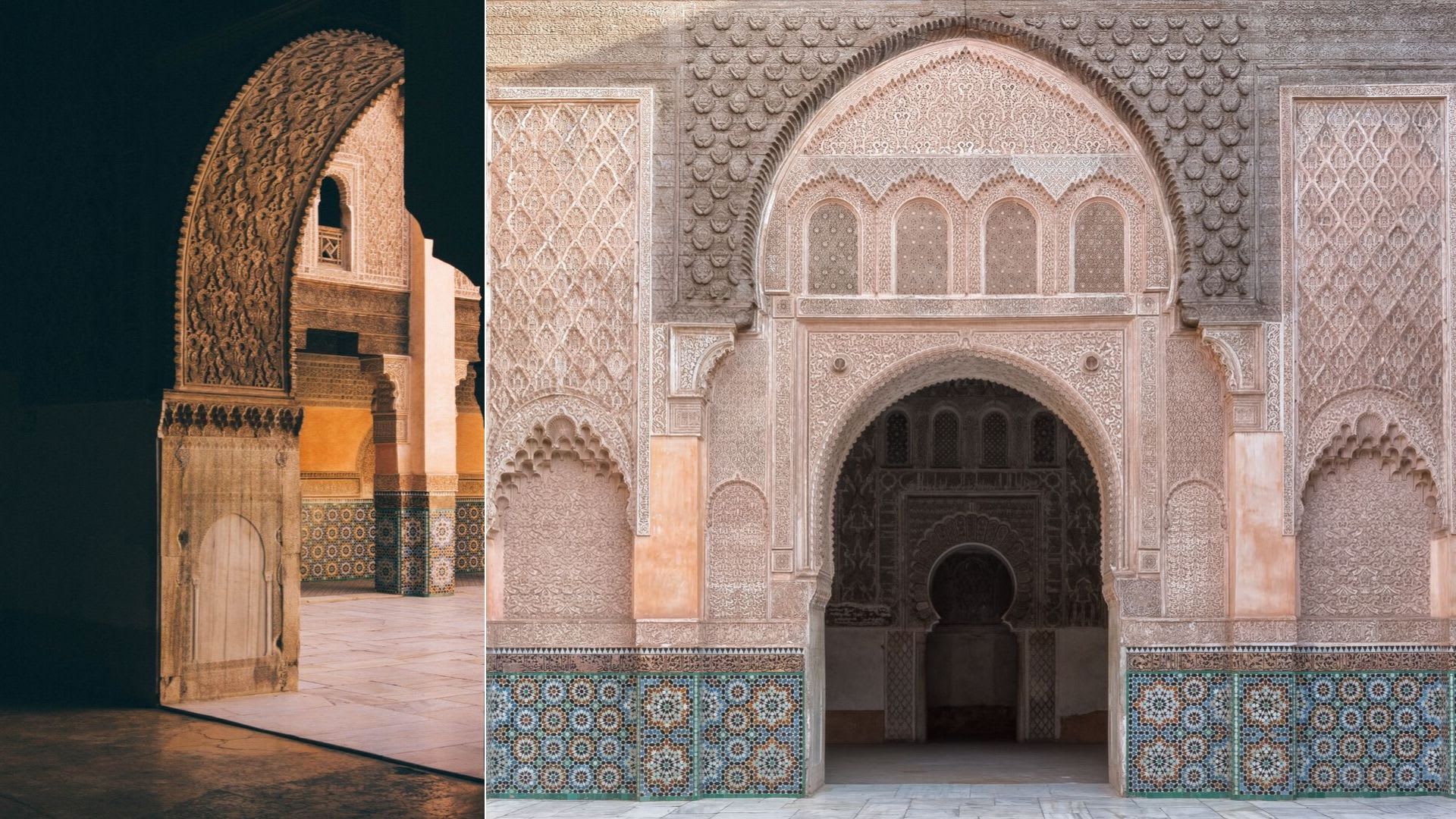 Ben Youssef Madrasa was once a prominent Islamic college during the early 1100s and now serves as an Islamic historical site open for visitors. It's uniquely intricate patterns with preserved facilities and dormitories not only make for a great IG photo, but for interesting stories about its history.
6. Chefchaouen, Morocco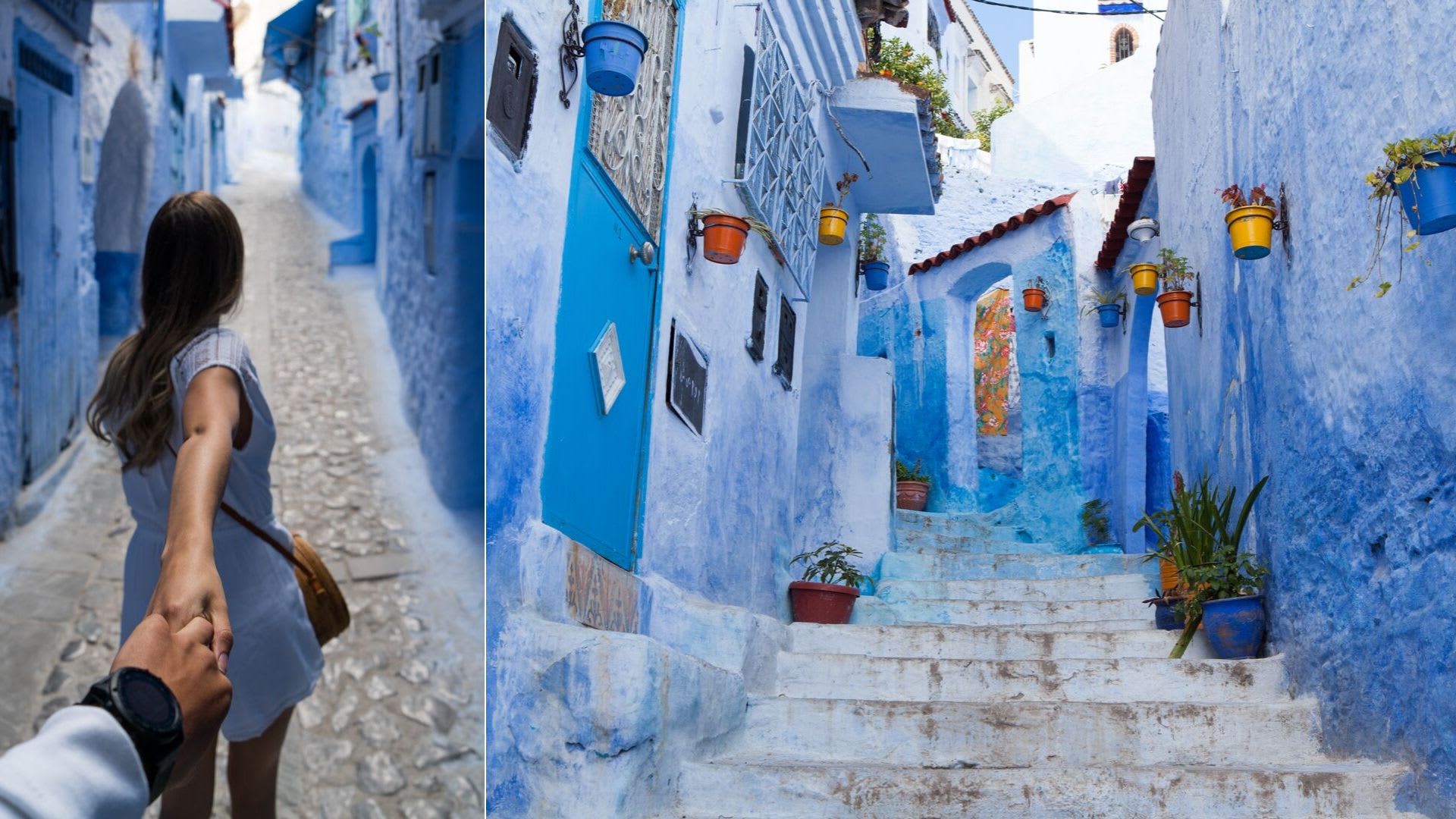 Chefchaouen's strikingly blue walls make for amazing backdrops with differing tones to tinker with throughout the day. Around the area, shops and friendly locals are there for you to explore and interact. It's a great place to spend a day at either on its own or as a stopover before exploring some of farther regions of northwest Morocco.
7. Ouarzazate, Morocco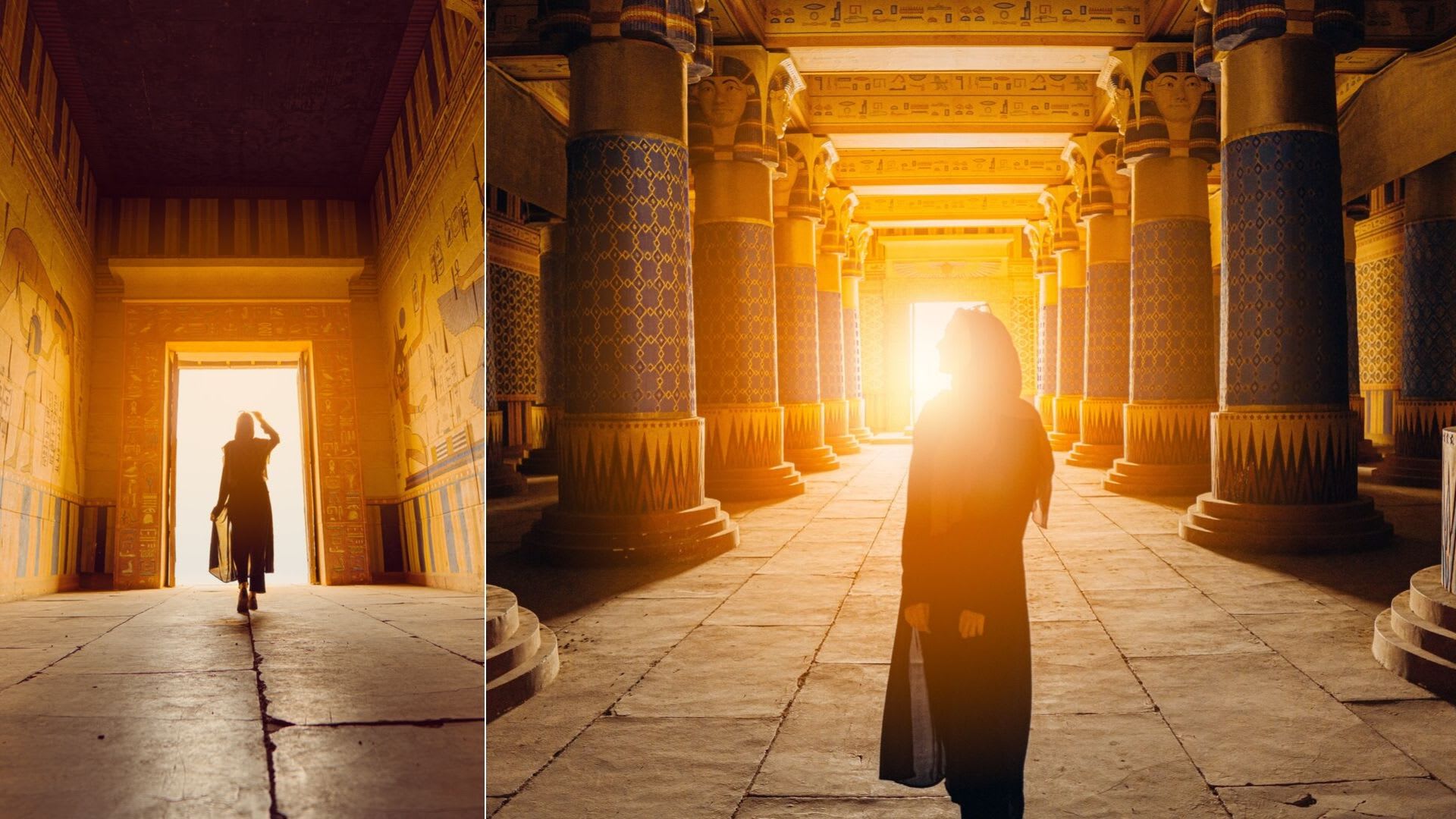 Nicknamed "The Door to the Desert," Ouarzazate also served as filming locations for a number of hit movies like the original The Mummy (1999) and The Last Temptation of Christ (1988) as well as Game of Thrones. The location is perfect to recreate those desert movie scenes, don't you think?
Experience a magical holiday with Klook!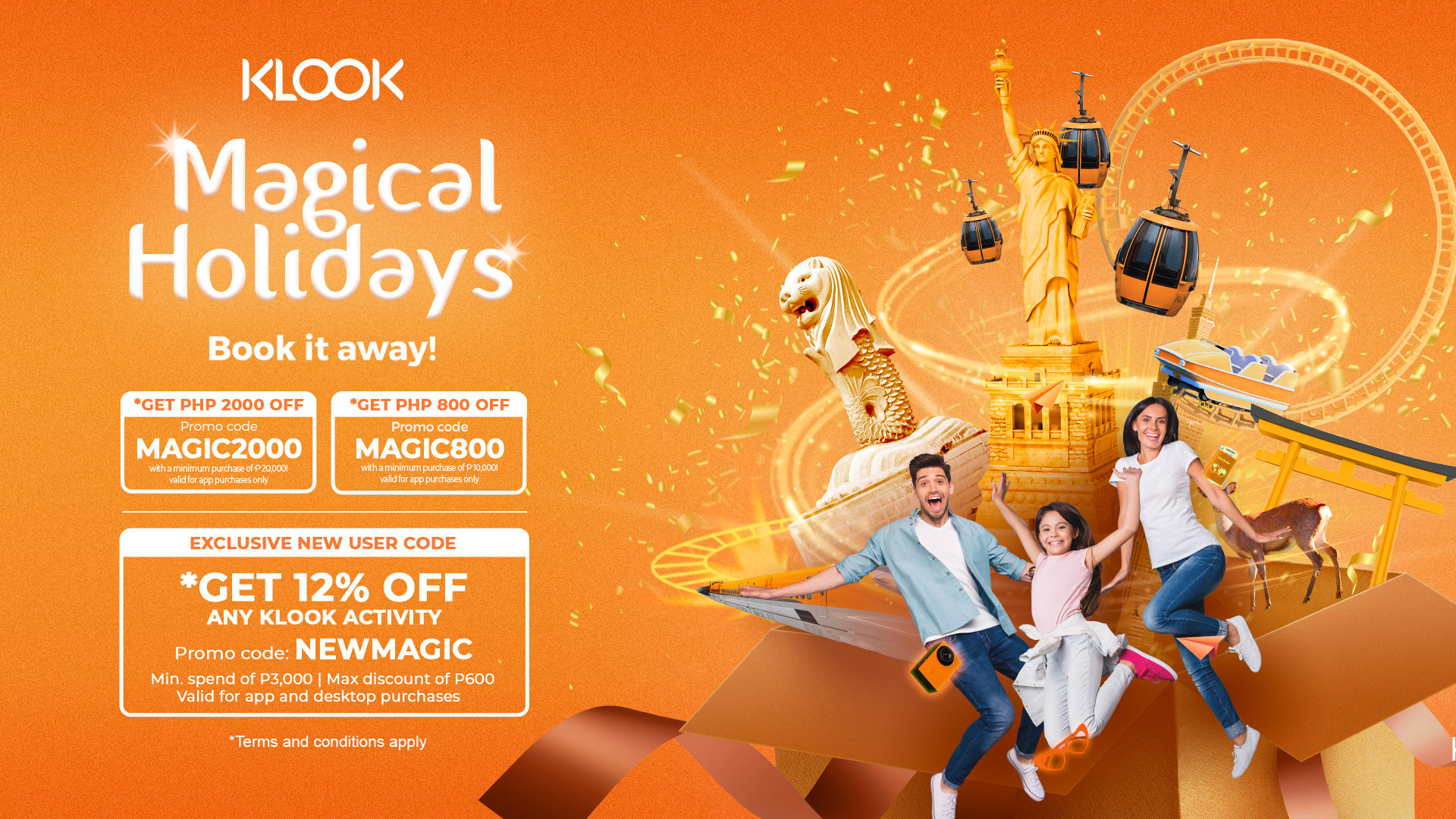 Who says a magical holiday has to break the bank? With Klook's year end sale, you can get up to PHP 2,000 off your favorite Klook activities! Use the promo code <MAGIC2000> in-app to get PHP 2,000 off bookings with a minimum spend of PHP 20,000. For in-app bookings worth a minimum of PHP 10,000, you can use the promo code <MAGIC800> for PHP 800 off your total basket.
New Klook users also get a magical deal with the promo code <NEWMAGIC>, allowing them 12% off minimum purchases of PHP 300, and a maximum discount of PHP 600.