Save big with Klook's Year End Sale!
The holidays are here, and Klook is back with a year end sale that will make you scream HoliYAY! Wherever you're setting your sights on for your year end travels, Klook has got deals that's sure to make it feel like a holiday – without having the break the bank! With that said, read on as we break down how you can save up to PHP800 off your holiday bookings!
1. Put together PHP10,000 worth of activities in your Klook cart!
This may seem like a hefty task, but we promise – it's a lot easier than you think! Whether you're travelling solo or with your loved ones this holiday season, we guarantee that Klook will definitely help make it feel like a holiday.
Our HOLIYAY promo codes <HOLIYAY800> and <HOLIYAY500> both have a minimum spend of PHP10,000. So, we've put together several activities per city to show you how you easy it is to avail! Check it out.
Japan (Tokyo and Osaka)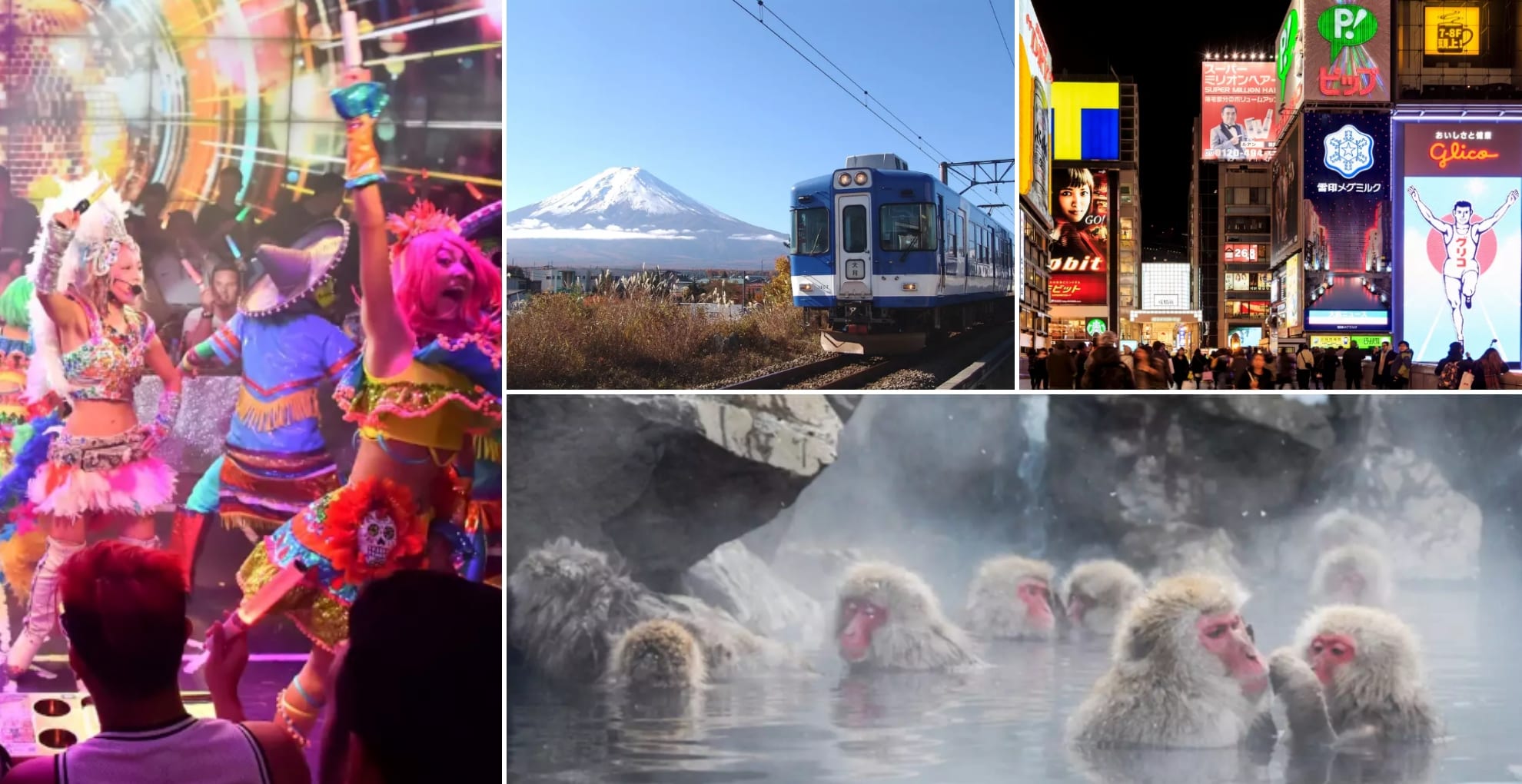 Despite being a top tourist destination, Japan is quite underrated during the winter season – and it shouldn't be! Apart from the common activities you can enjoy such as Robot Restaurant in Tokyo or the Dotonbori walk in Osaka, the winter season gives both tourists and locals an excuse to go skiing and visit onsens as often as they would like. Not to mention – it's the perfect time to have heaps of ramen, too! And if that's not enough reason to visit, we can guarantee better views of the iconic Mt. Fuji during this time as well!
| Activity | Price |
| --- | --- |
| | 2,534 |
| | 6,759 |
| | 1,201 |
| Total | 10,494 |
| Total with promo code HOLIYAY800 | 9,694 |
Hong Kong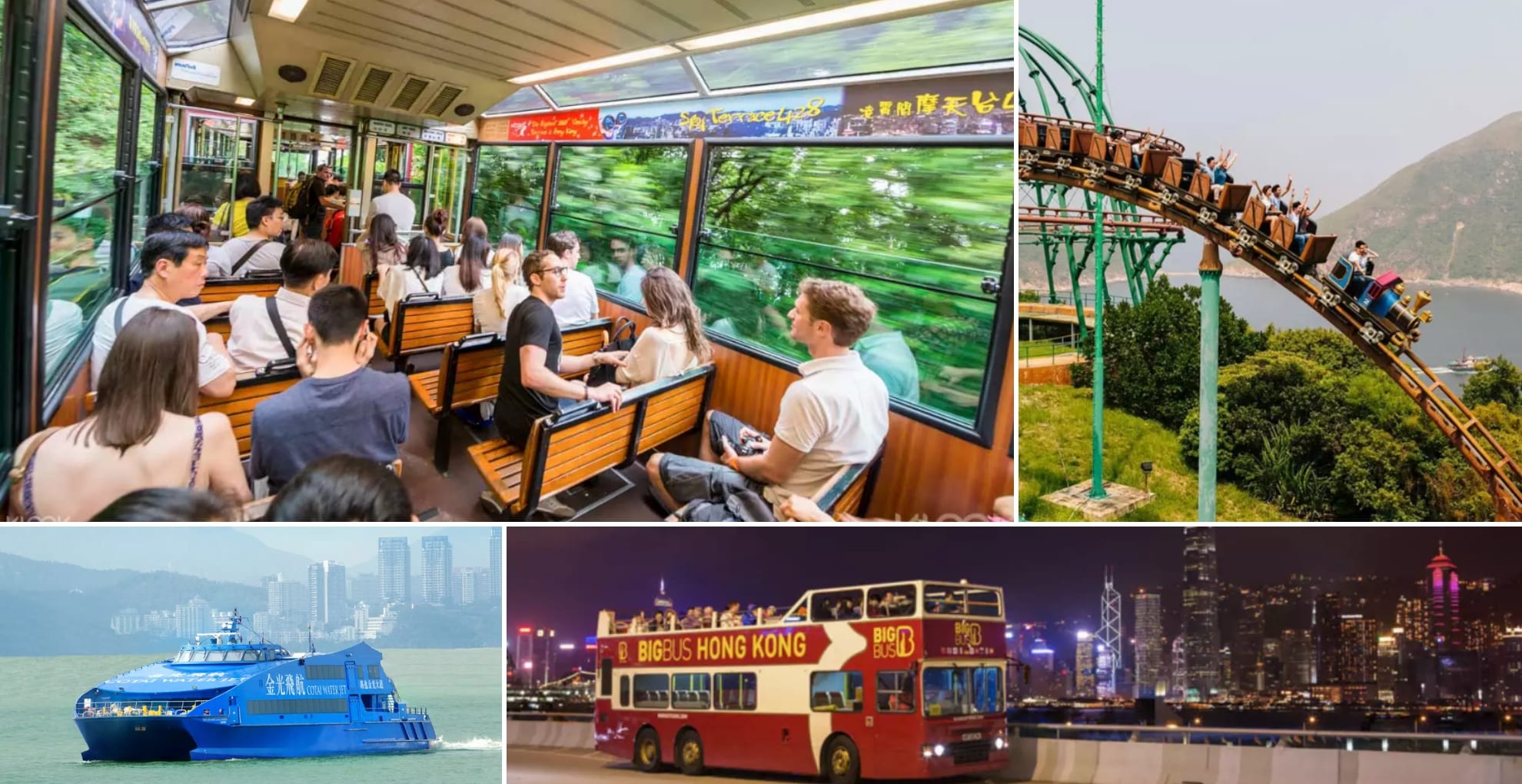 Here's one destination that's surely won't disappoint! No matter how many times you've traveled to Hong Kong, this city will never cease to surprise you. Take the kids to Ocean Park for guaranteed endless fun then enjoy dinner with a view on the AquaLuna Symphony of Lights Cruise! It's impossible to be bored in a city that never sleeps.
South Korea (Seoul)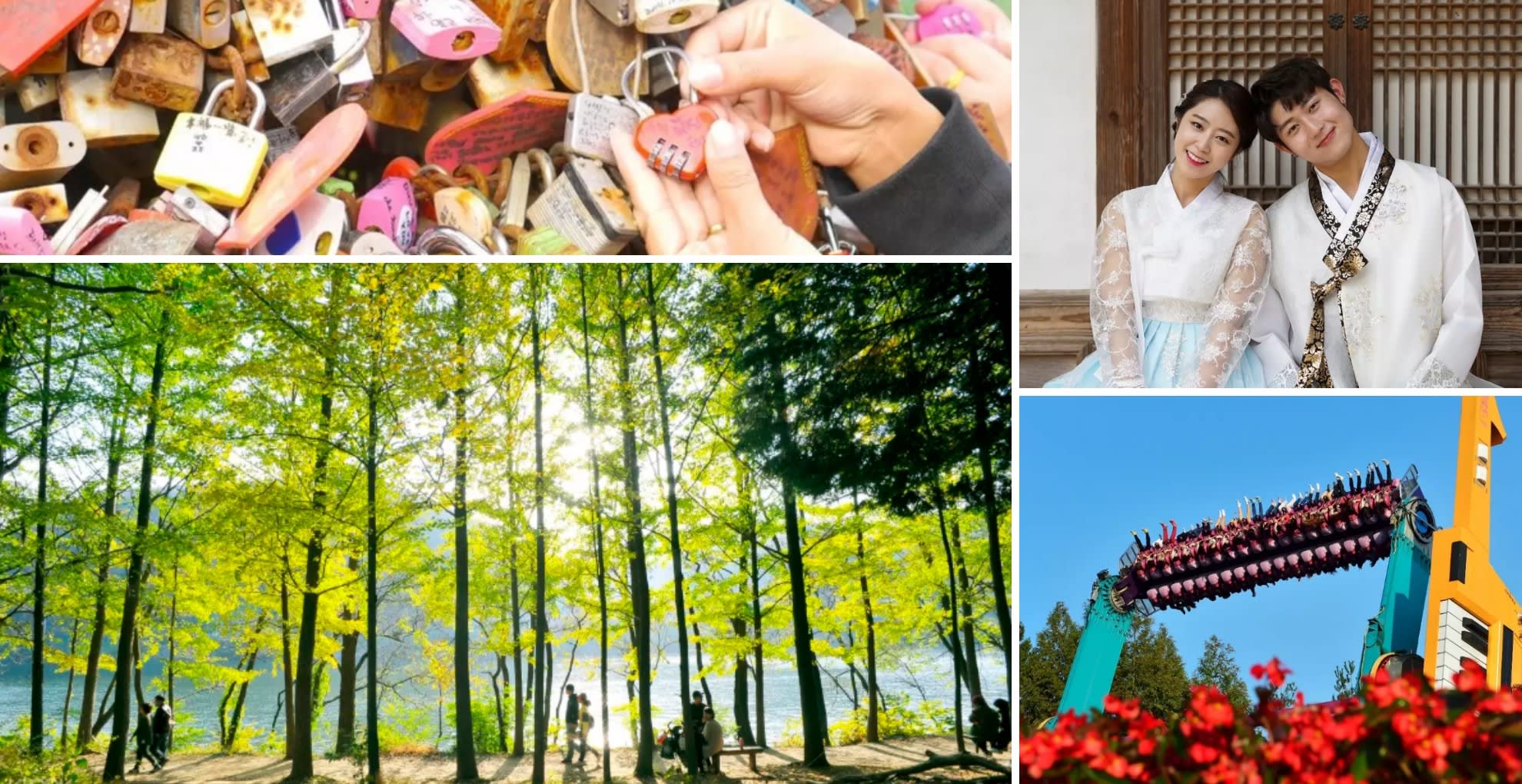 During the winter months, snow blankets the streets of Seoul, laying out a winter wonderland perfect for your Christmas holiday! Besides the fact that lines for attractions such as the Gyeongbokgung Palace are cut significantly shorter, tourists get to take part in winter activities such as ice skating in the park, sledding in Everland, and skiing in the mountains hours away from the city!
Taiwan (Taipei)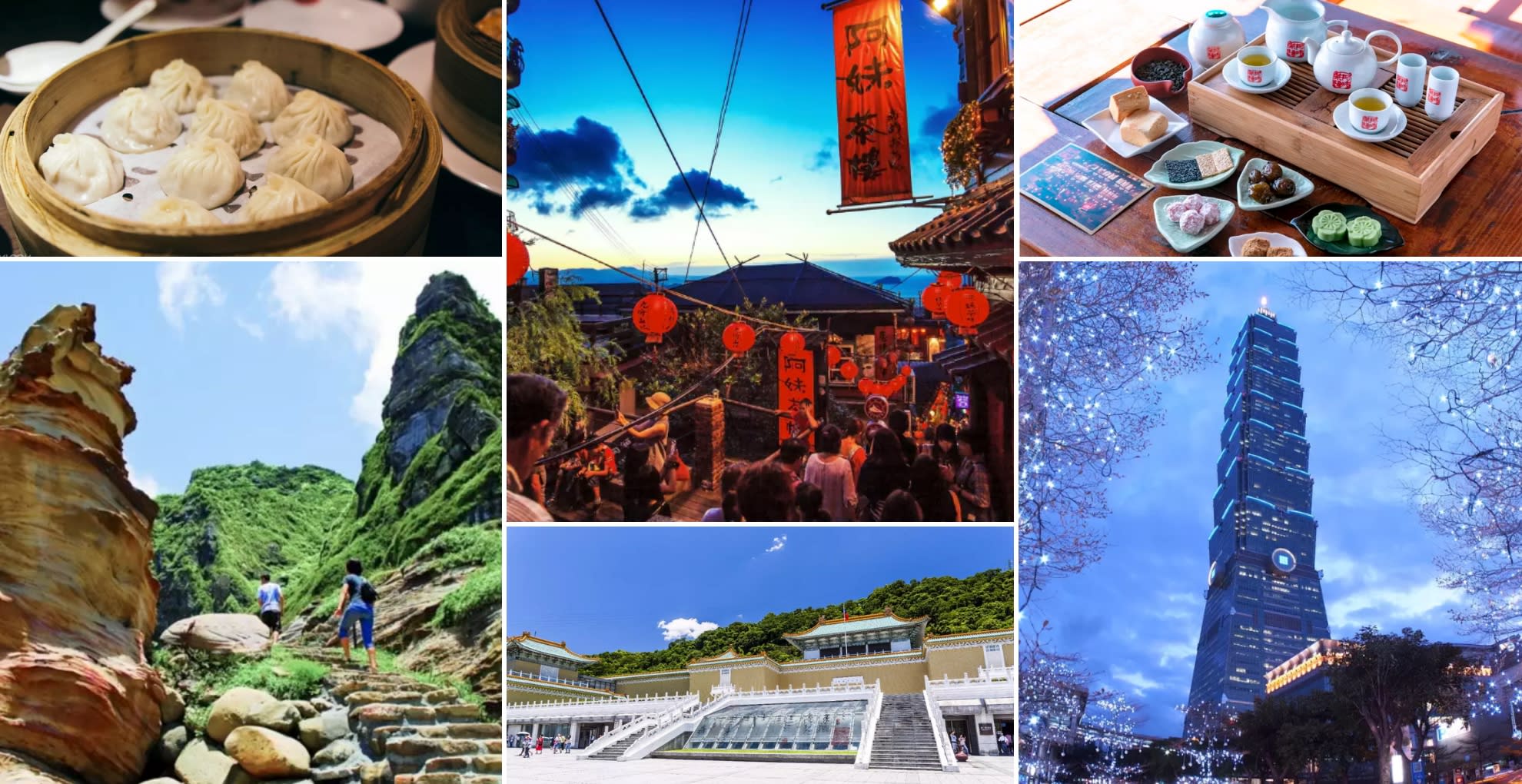 If you love Hong Kong's nightlife and Bangkok's shopping scene, then you'll love Taipei. Change up your holiday traditions and make your way through Taipei's endless markets for the best fashion deals and street food, climb up the Taipei 101 for spectacular views of the city, or take a trip out of town to Jiufen!
Philippines (Cebu and Palawan)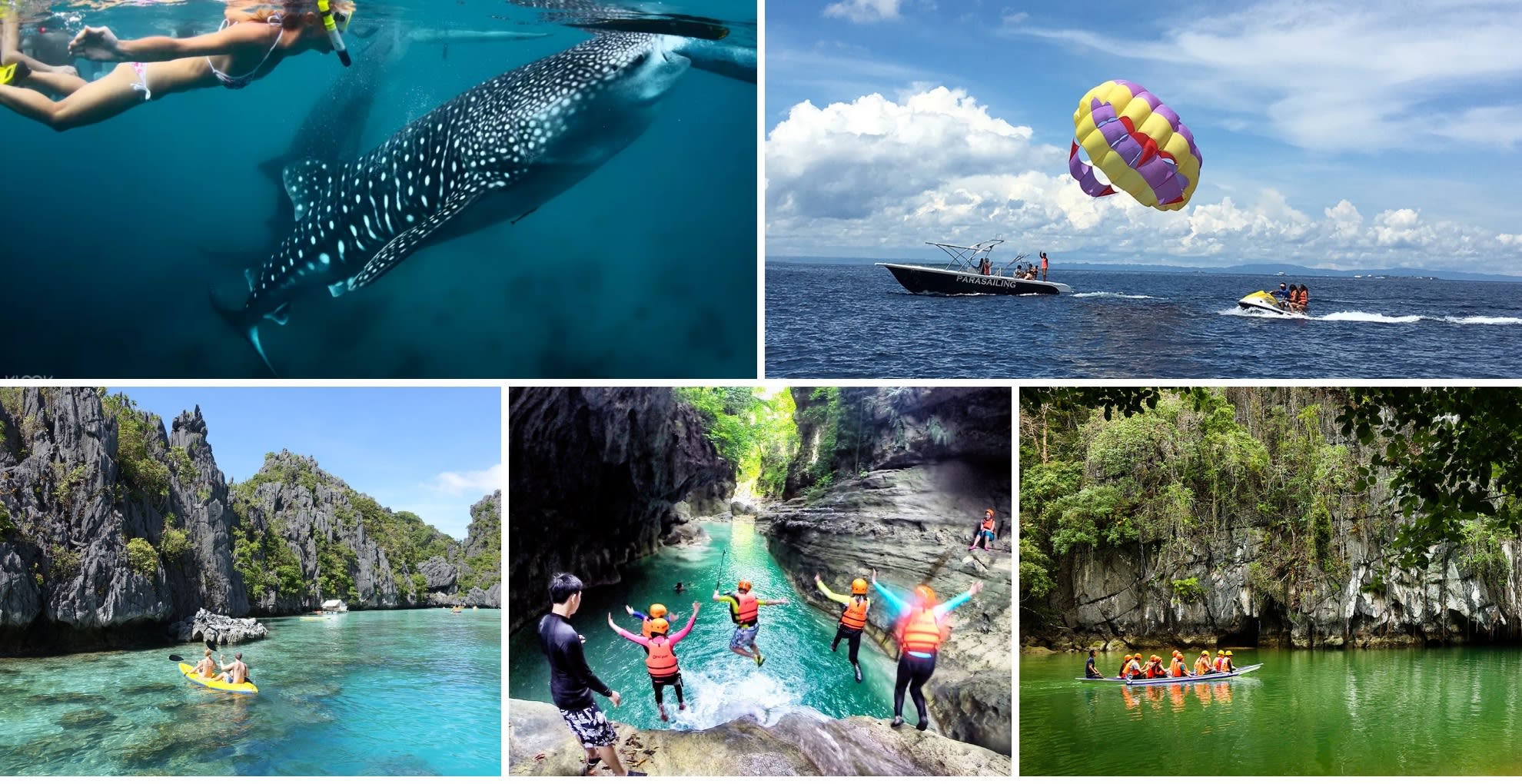 Go local this holiday season and discover the treasures this country can offer! Celebrate the holidays under the sun and go island hopping in Cebu and Palawan. Both cities offer a wide range of island activities perfect for you water babies – from swimming with the Whale Sharks in Oslob to touring an Underground River in Puerto Princesa!
UAE (Dubai)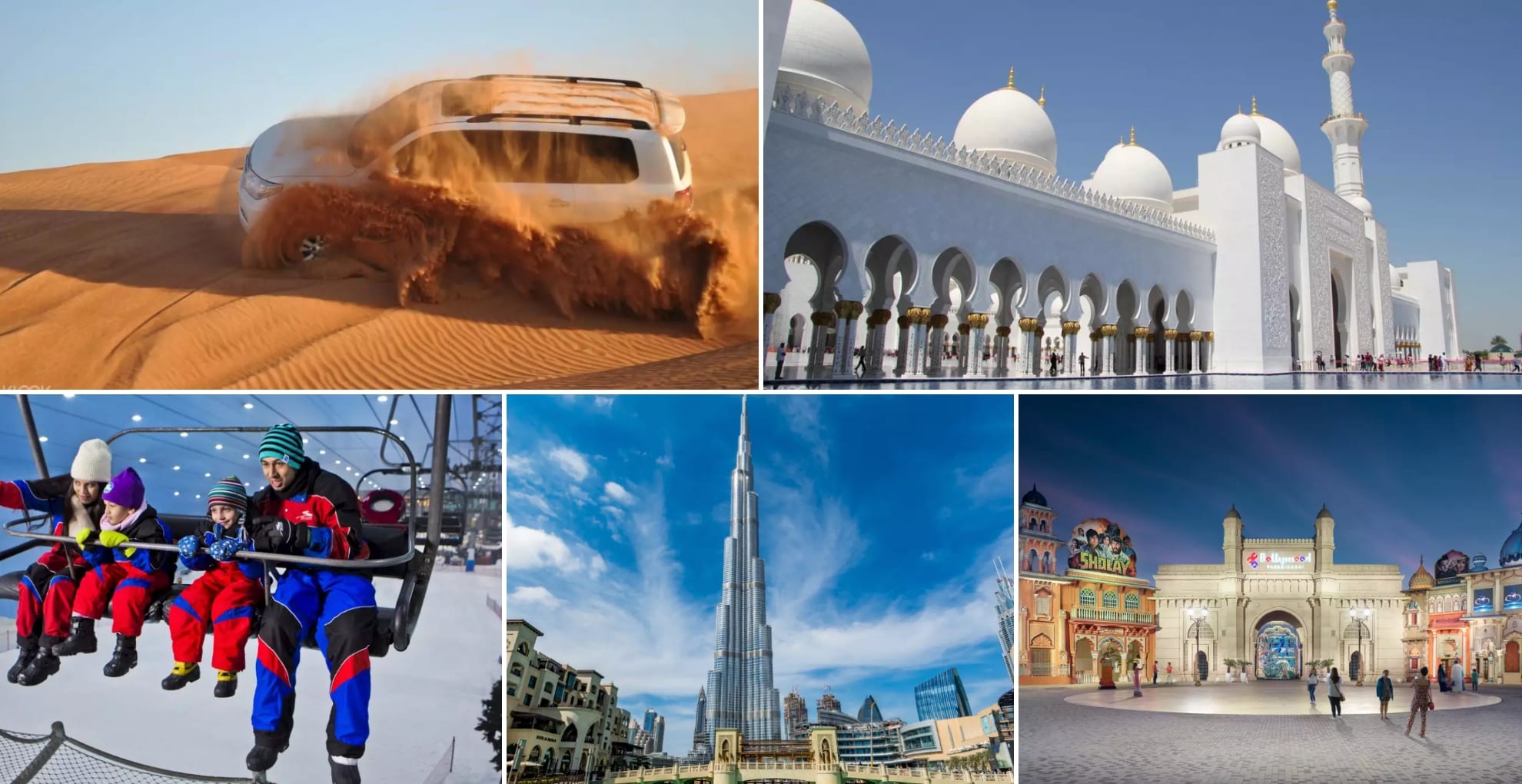 Who says you have to break the bank to enjoy a holiday in Dubai? Although Dubai may be notorious for its grandiose lifestyle, Klook is here to help you cut down the costs! Make your way to Dubai for a world-class holiday where you'll be able to experience anything and everything from indoor skiing to a thrilling 4×4 ride through the Dubai desert.
| Activity | Price |
| --- | --- |
| | 1,728 |
| | 1,963 |
| | 2,797 |
| | 1,684 |
| | 3,002 |
| Total | 11,174 |
| Total with promo code HOLIYAY800 | 10,374 |
United Kingdom (London)
If you're gearing up for winter in London, you can expect a Christmas holiday straight out of a fairytale! The streets of Picadilly are all decked in decorations, while Christmas markets light up the main squares at night – even the Harry Potter Studios are dressed up for the holidays! There are so many reasons to visit London during this time of the year – and the shorter queues to main attractions are just one of the perks!
| Activity | Price |
| --- | --- |
| | 5,898 |
| | 1,620 |
| | 1,336 |
| | 1,163 |
| Total | 10,017 |
| Total with promo code HOLIYAY800 | 9,217 |
2. Use promo code HOLIYAY800 (App) or HOLIYAY500 (Desktop)
Once you've filled up your cart with several exciting activities, it's time to check out! If you're using our Klook app, you can get PHP800 off your transaction using HOLIYAY800. If you're booking on a desktop computer, you can get PHP500 off your transaction using HOLIYAY500.
| Device | Promo Code | Minimum Spend | Discount | Valid Until |
| --- | --- | --- | --- | --- |
| Klook App | HOLIYAY800 | PHP 10,000 | PHP 800 | December 31, 2018 |
| Desktop | HOLIYAY500 | PHP 10,000 | PHP 500 | December 31, 2018 |
3. Receive a unique promo code for an extra PHP1,500 off!
After you've booked using any of the two promo codes, you will automatically receive a unique promo code for an EXTRA PHP 1,500 OFF with a minimum spend of PHP15,000! This can be found under 'Promo Codes' on your Klook App.
*Do note that the special PHP 1,500 OFF voucher can only be used after your initial booking using HOLIYAY800 or HOLIYAY500. Voucher is valid until December 31, 2018.
4. Add in PHP15,000 worth of activities into your Klook cart!
If you plan on using your PHP1,500 promo code, make sure you've got at least PHP15,000 worth of activities inside your Klook cart for this second transaction. Once you've filled up your cart, you can check out with your special promo code and your total should be PHP1,500 less!
| Device | Promo Code | Minimum Spend | Discount | Valid Until |
| --- | --- | --- | --- | --- |
| Klook App/Desktop | *Unique Promo Code | PHP 15,000 | PHP 1,500 | December 31, 2018 |