Unveil your inner Korean!
If you're visiting Seoul for the first time, renting out a traditional hanbok is an absolute must! For one, it's an awesome way to experience Korean culture and tradition, plus you even get some really cute photos out of it as well! However, in a metropolis like Seoul, it may be quite the challenge to find insta-worthy photo spots in the city.
Fortunately for you, Klook's done the legwork and pulled together all the best spots in the city to get your Hanbok photos taken. We also happen to have some pretty cool deals for your Hanbok rentals as well – so keep on reading to find out how you can get the most out of your hanbok experiences!
1. Gyeongbokgung Palace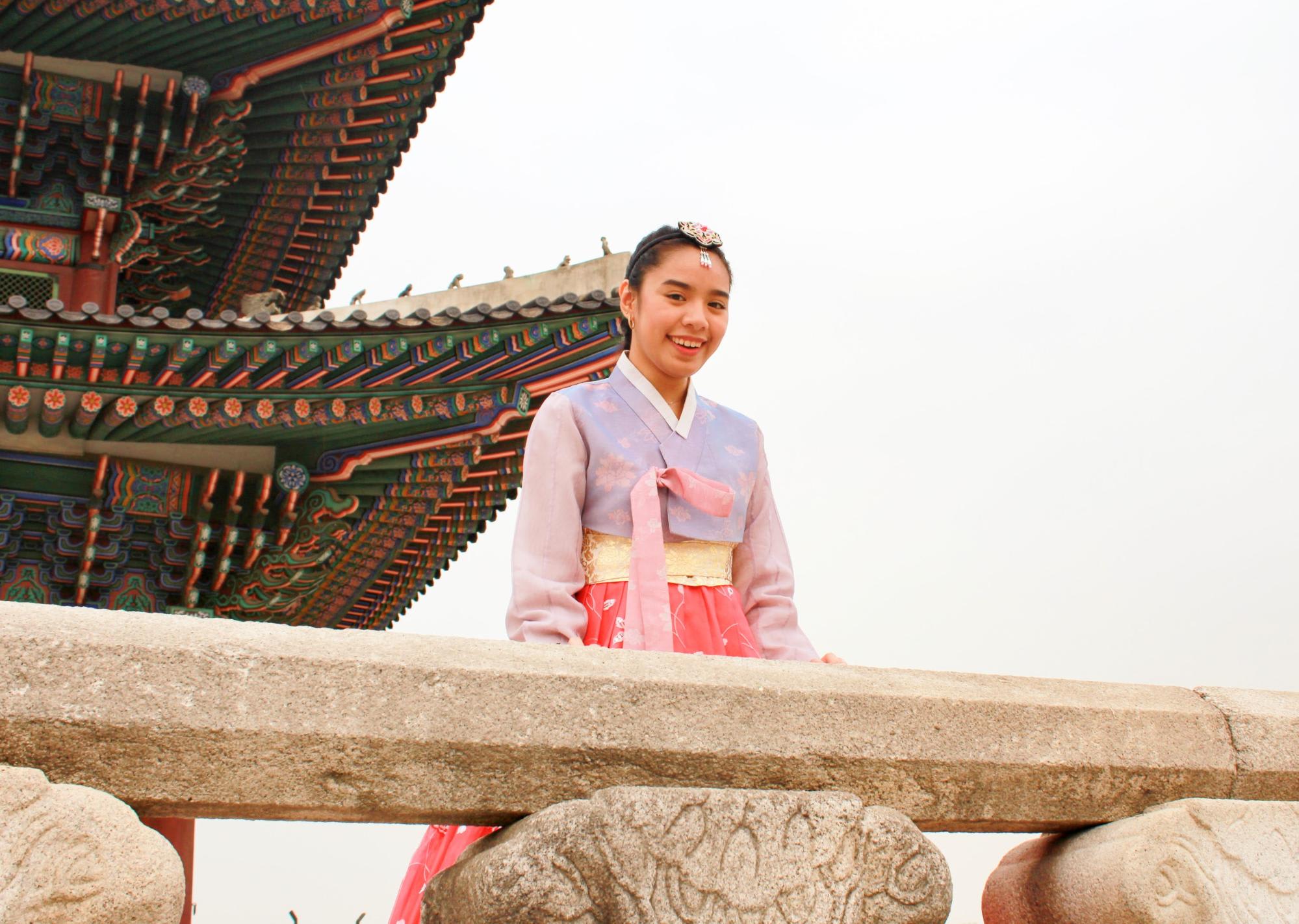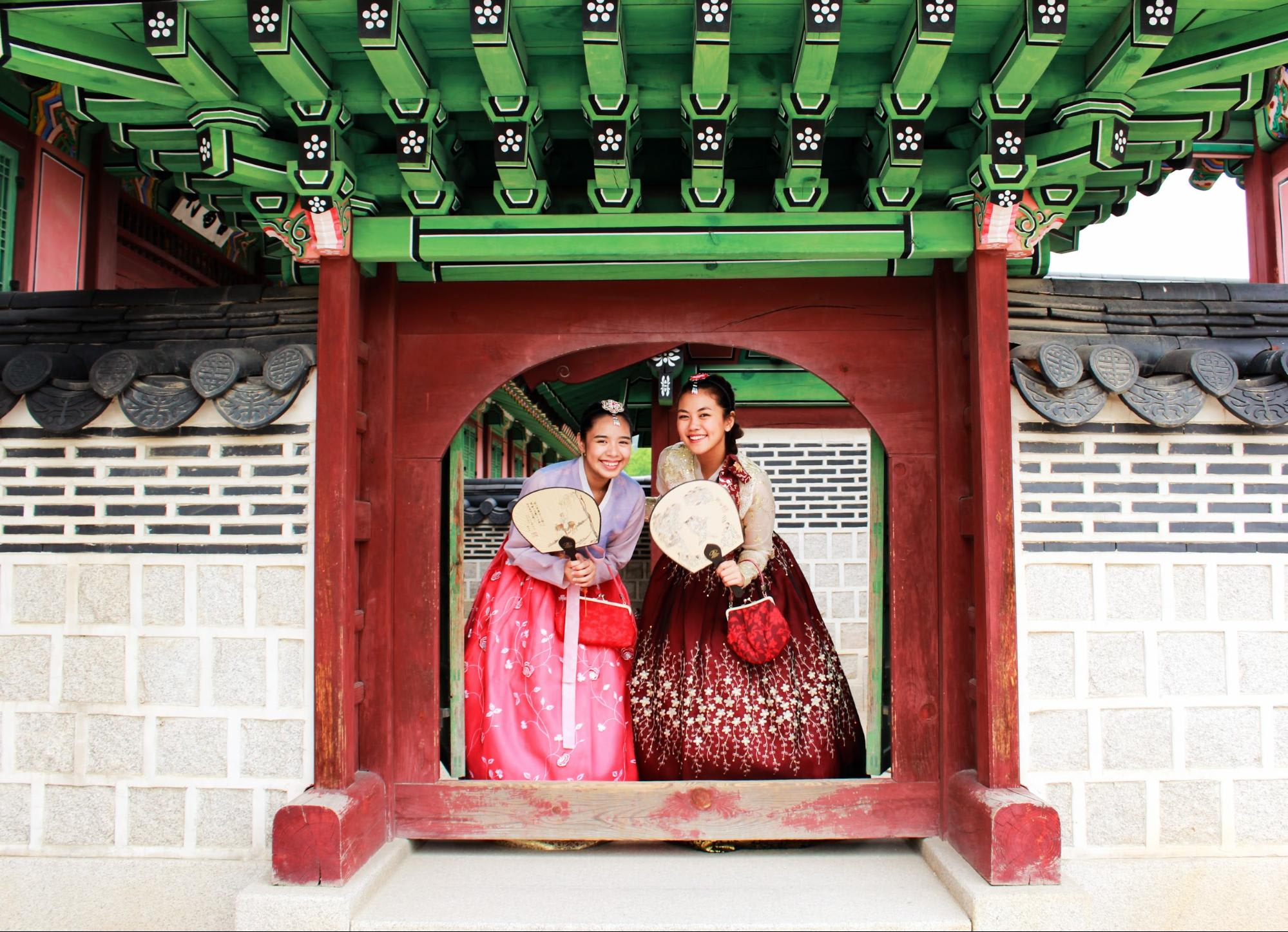 The famous Gyeongbokgung Palace is without a doubt one of the best locations to sport a traditional Korean hanbok in the city. Thanks to its century-old structures and gardens, visitors will have no problem recreating scenes from the Joseon Dynasty – or even their favorite Korean dramas!
If that isn't enough reason to go out and rent a hanbok, maybe free entrance to the palace might convince you to do so? Yup, you heard that right – guests who don traditional hanboks upon entry are given free entrance to the Gyeongbokgung Palace. So what are you waiting for?
2. Bukchon Hanok Village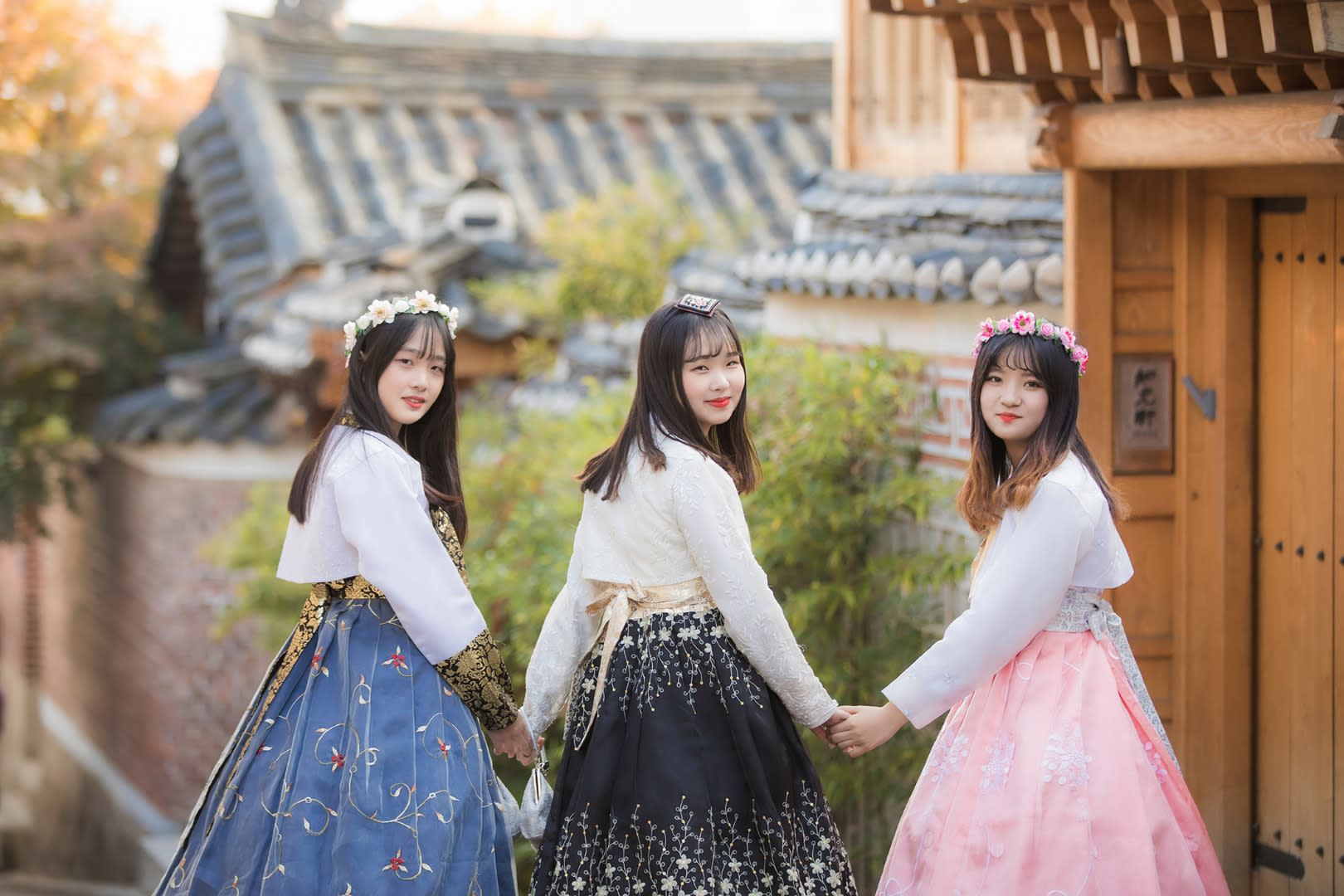 Bukchon Hanok Village is one of the oldest locations in the city, so you'll have no problem blending in in your hanbok outfit! With so many alleyways and traditional homes to pose in front of, we can guarantee that the photo opportunities are endless on this side of town.
With this one day hanbok rental, you can take your time exploring Bukchon Hanok's endless alleyways filled with hidden boutiques and museums.
3. Namsangol Hanok Village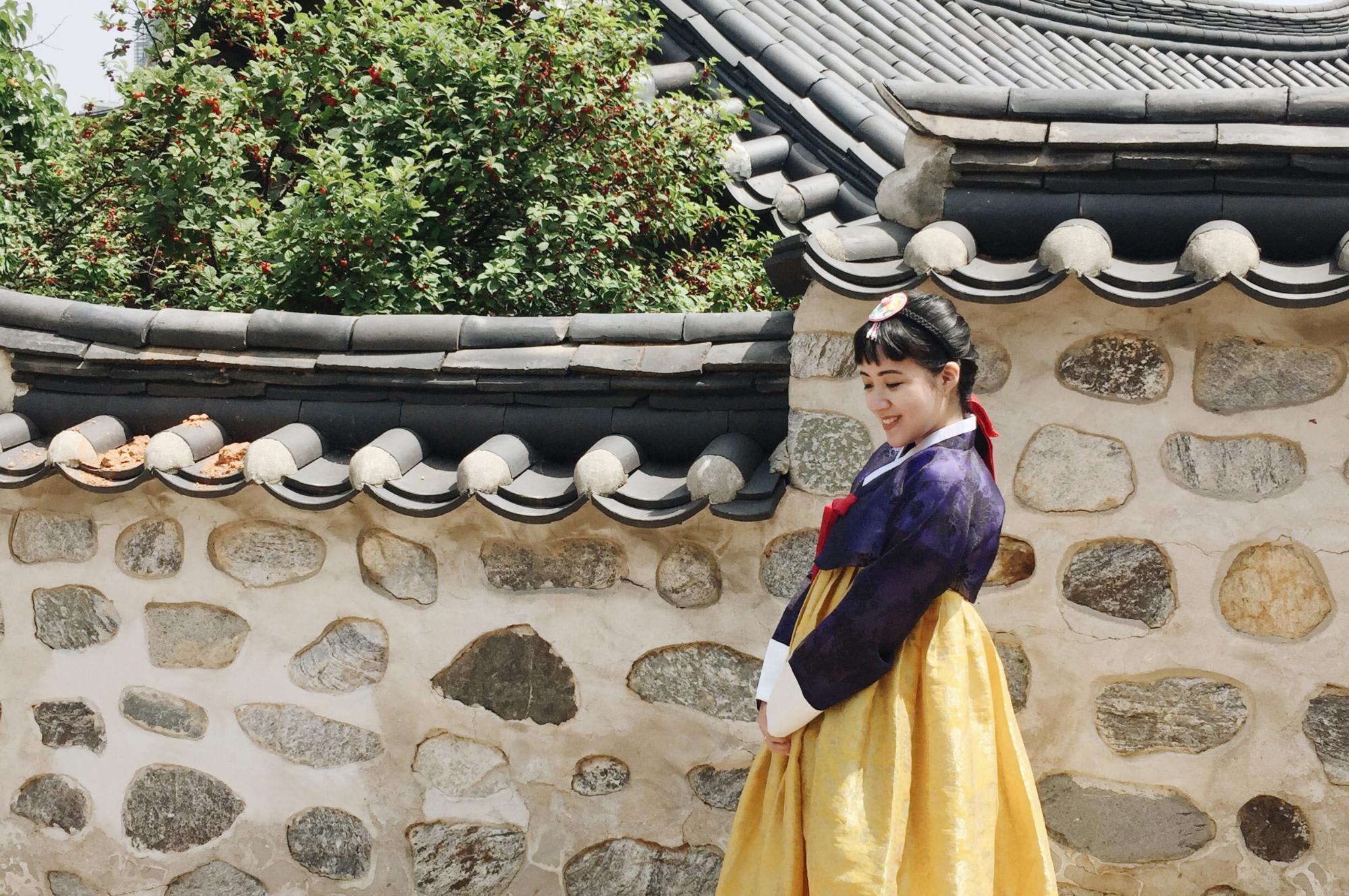 Take your rented hanbok to the Namsangol Hanok Village, a free cultural park showcasing five traditional hanok houses perfect for your hanbok photos! Our advice is to go as early as 9 AM to avoid the crowds, and of course – to get those picture perfect shots. Best of all, entrance is free! So you can take your time walking through the village.
At the Namsangol Hanok Village, you'll also get the chance to immerse yourself in some of Korea's traditions – like how their food and handicrafts are made!
4. Jeonju Hanok Village
If you're planning to make a visit to Jeonju from Seoul, we highly recommend you take advantage of the picturesque hanok village and rent out a hanbok at the Hanboknam Store! Although it's much smaller in size as compared to Bukchon, the Jeonju Hanok Village packs on the same amount of charm and culture as the former – photo spots included!
5. Everland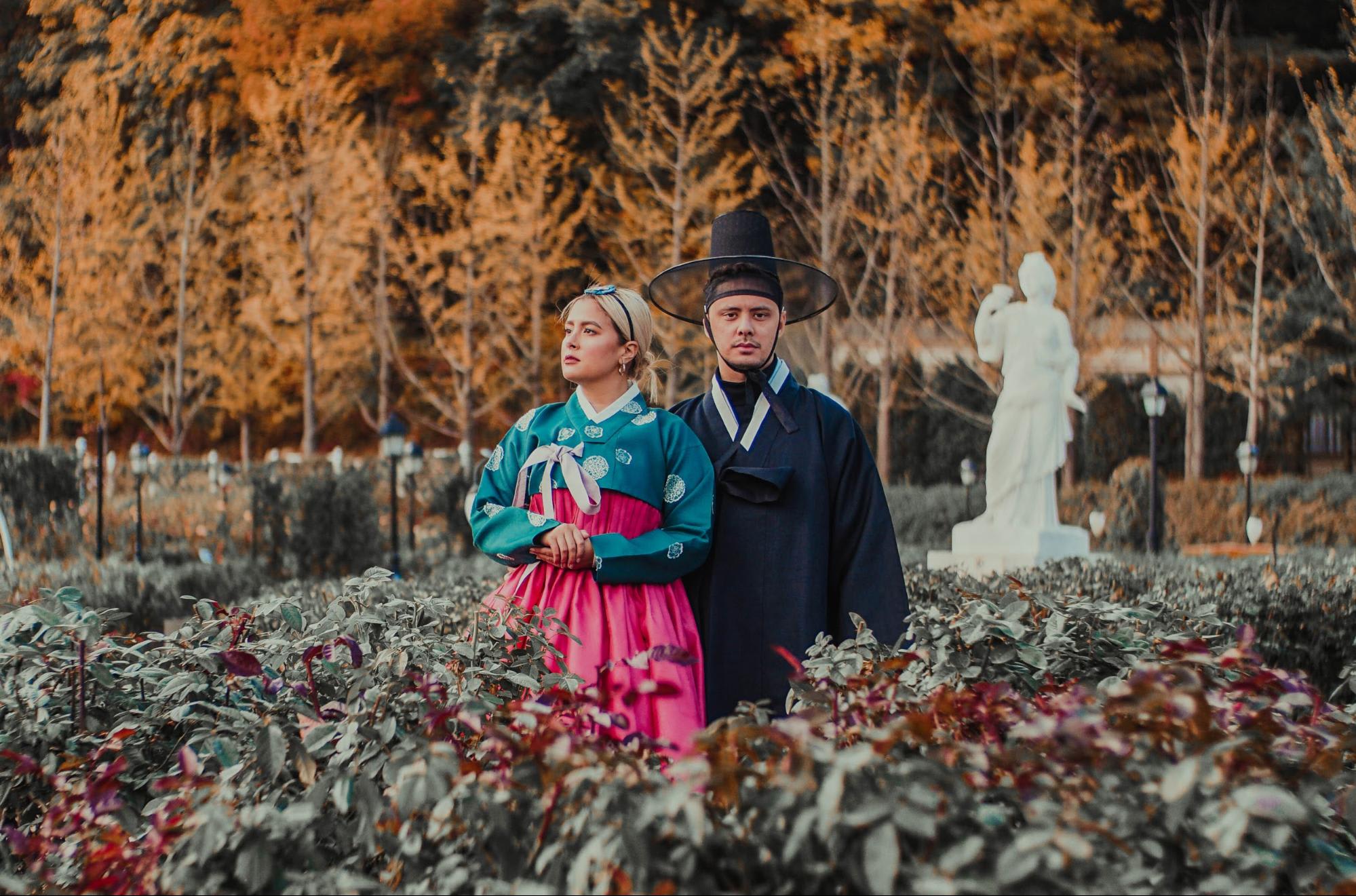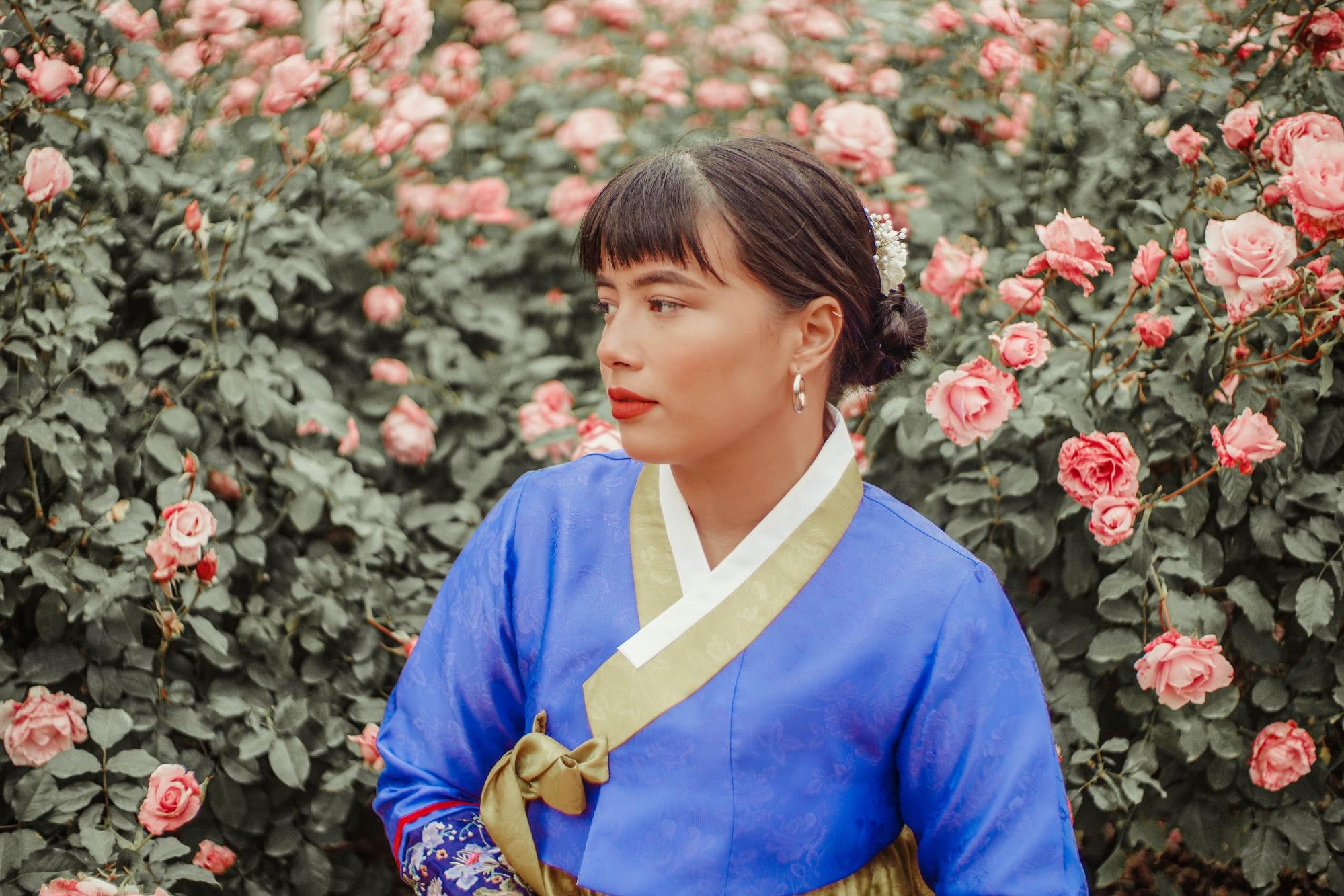 Most people go to Everland to take on its challenging rides and attractions, but not many people are aware of the amazing photo opportunities offered in this theme park! Thanks to its scenic location, Everland has a bunch of spectacular photo spots just waiting to be photographed!
Take it from Chi and Gab Gibbs – the sisters dodged the park's crowds and made their way to Everland's majestic gardens to take the most Insta-worthy photos in their rented hanboks!
6. Lotte World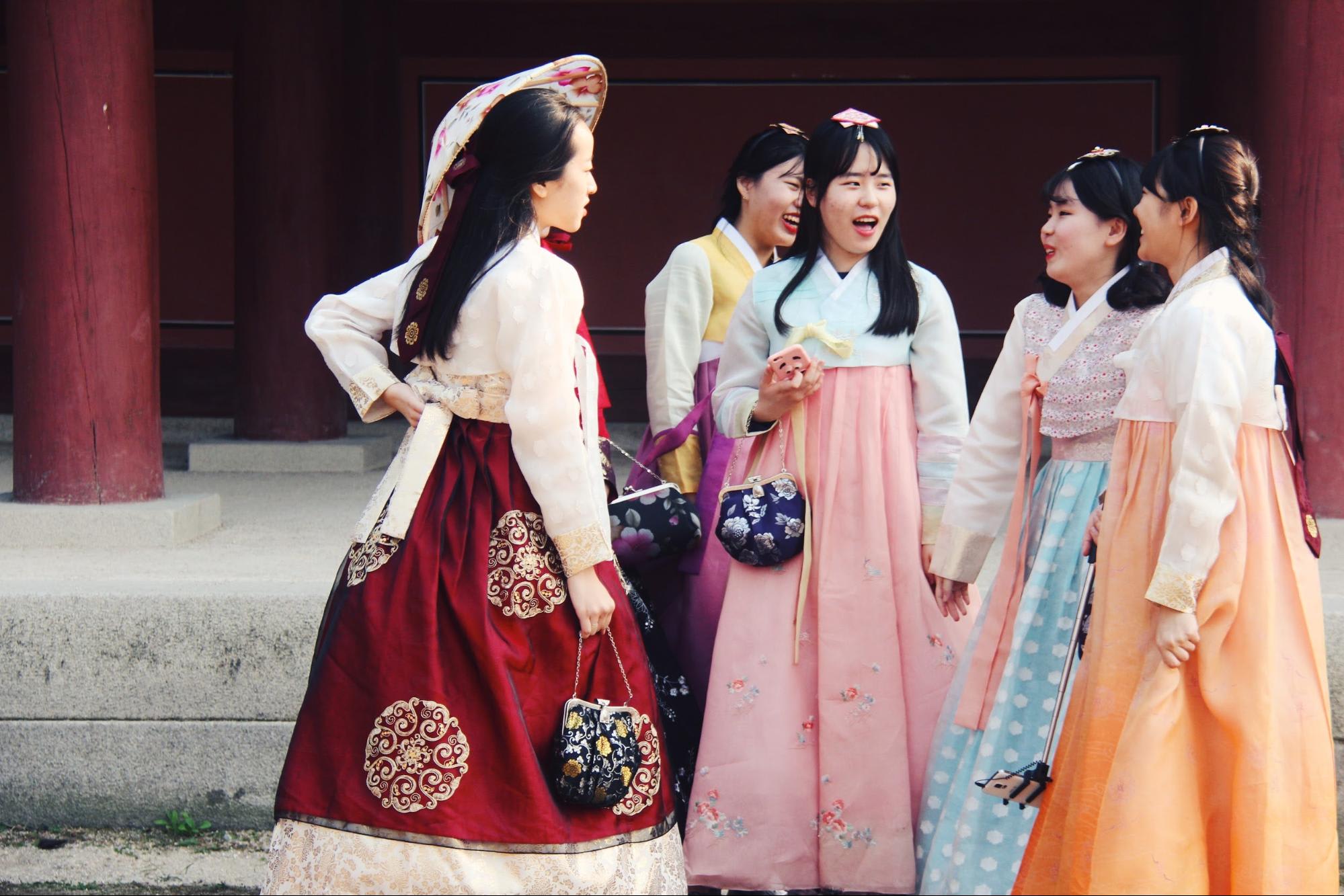 Thanks to its magical features, Lotte World has grabbed a spot on our top Hanbok photo op locations!
Apart from Lotte World's mall and aquarium, did you know that the famous complex also houses a theme park under its roof? Well, if you didn't, make some space for a visit on your itinerary and book a hanbok rental while you're at it! Once you're in Lotte World, you absolutely cannot forget to take a photo by the castle gates – it is 100% essential.
7. Namsan Tower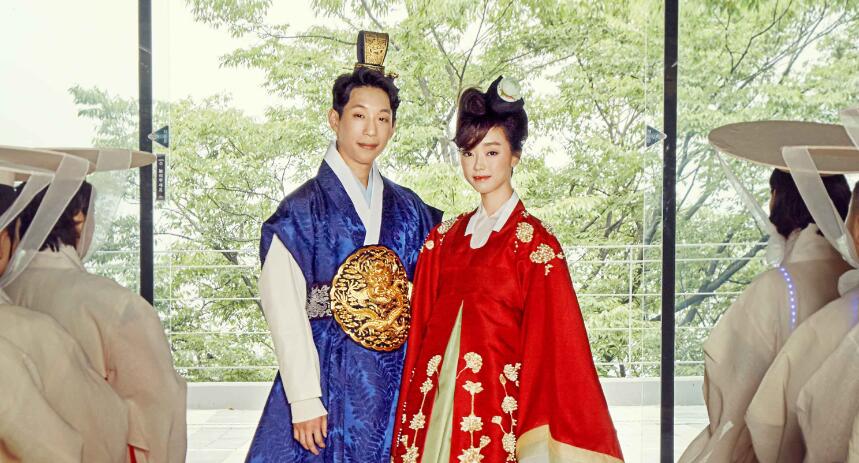 To the uninitiated, the Namsan Tower (or N Seoul Tower) in Seoul is just another sightseeing location – where you can head up the tower to see panoramic views of the city, and place a padlock at the Love Lock station. But what you might not know is that you can also take part in a cultural hanbok experience right in the same building as well!
For 90 minutes, visitors can dress like Joseon royalty and take photos by the Gyeongbokgung-inspired space and immerse yourself in an authentic hanbok experience! Take advantage of the on-site photographer and feel free to take as much photos as you please.
8. Insadong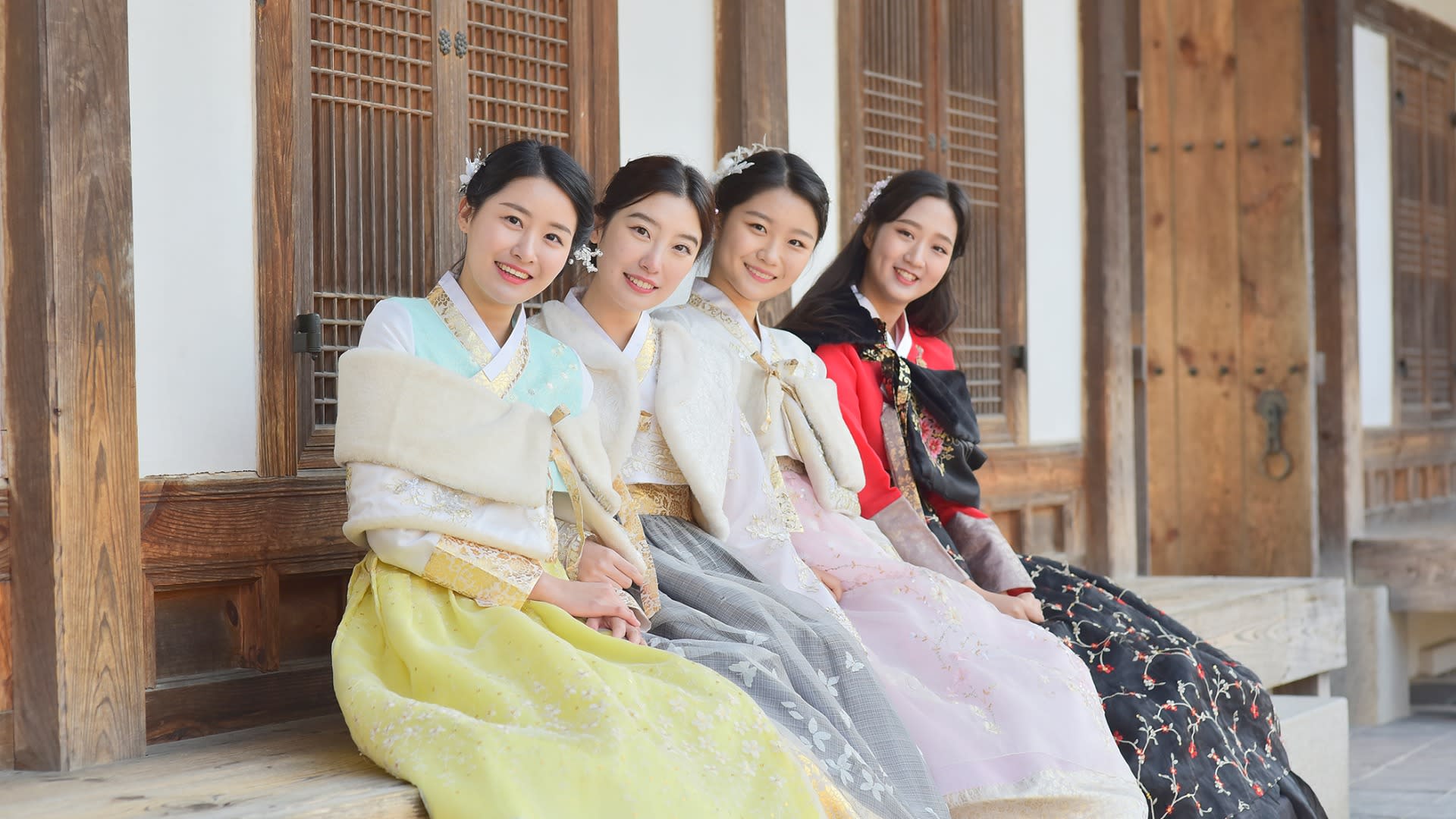 Make your way to Insadong – one of Seoul's more popular tourist attractions lined with boutiques and restaurants. This part of the city may not be everybody's first choice when it comes to hanbok photos, but Insadong's charming alleyways and historic tea houses might just change your mind!
Rent your hanboks over at Hanboknam and get all glammed up from head to toe! You can even opt for winter hanboks if you're looking for warmer options!
9. Myeongdong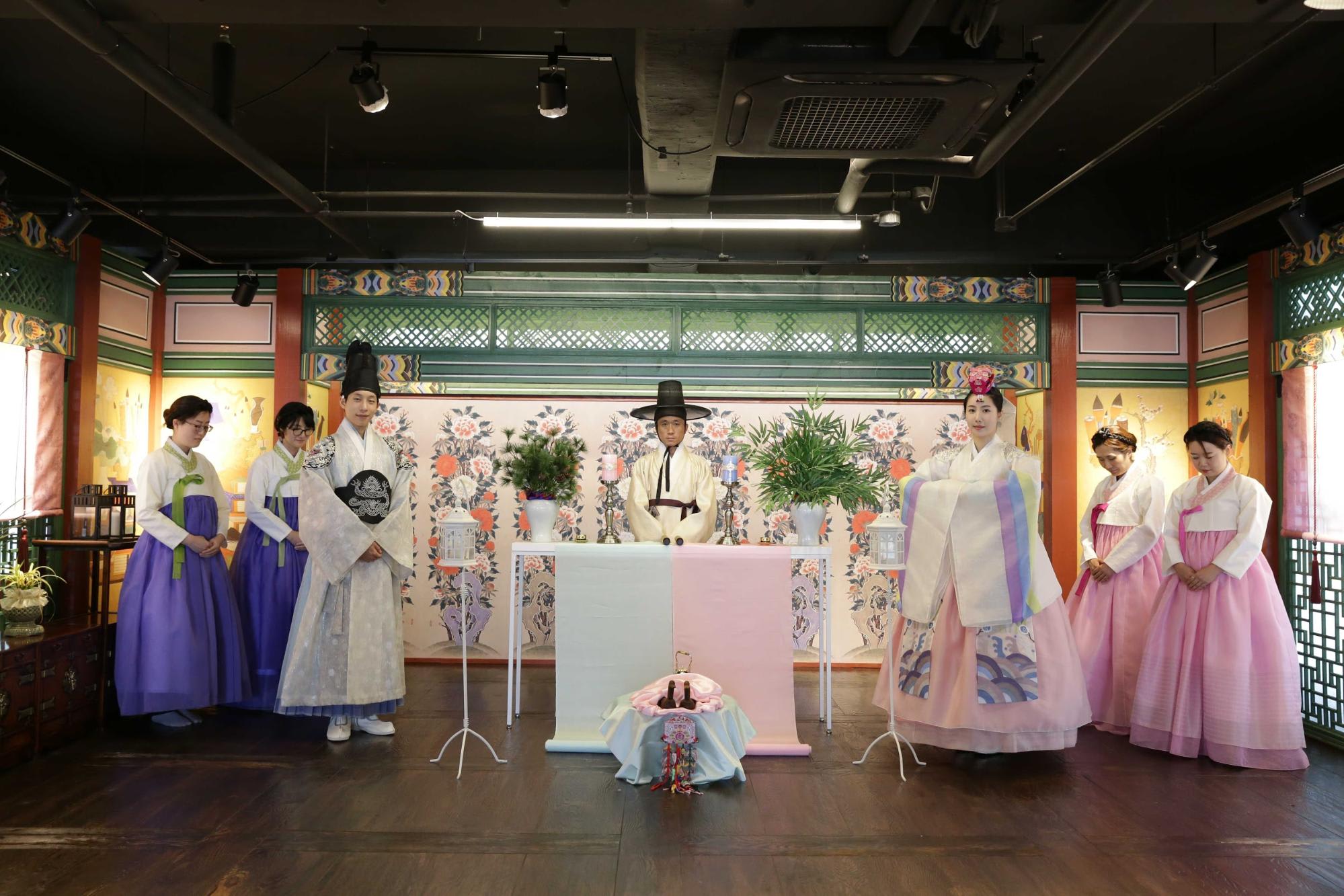 Many would not immediately consider Myeongdong for their hanbok photos, but you'll be surprised to know that a handful hanbok studios are actually located in this side of the city! One of the more popular studios is Go Guan Photo Studio, which provides gorgeous backdrops for those looking to do a photoshoot in the traditional costume. Take advantage of your hanbok rentals and feel free to go all out and weird in their in-studio setup!
10. Nami Island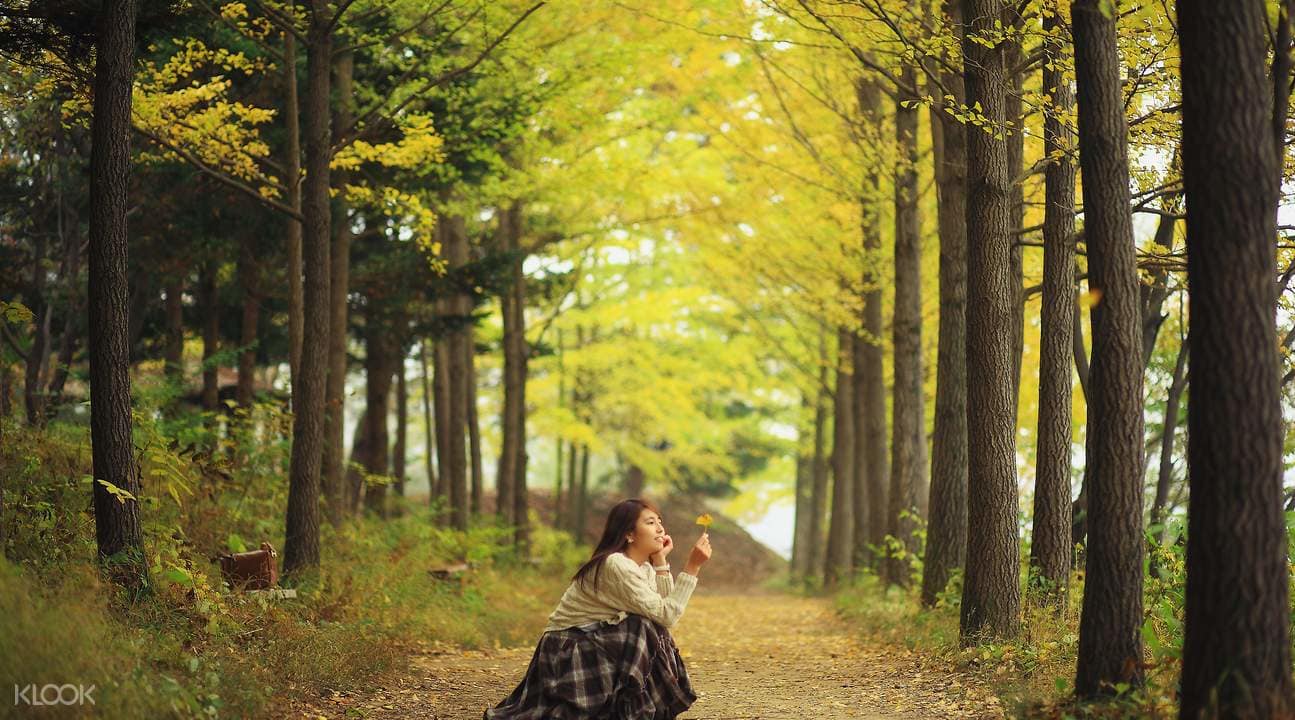 Whatever the weather, you can count on Nami Island's scenic location to provide a stunning backdrop for all the hanbok photos you're looking to take! Although it may be quite a way from Seoul, the town's tree-lined streets and riverside views will make it worth the trip!
Klook your way to Seoul!
More than just hanboks, there are so many other reasons why you should visit Seoul! Fortunately for you, Klook's got some pretty cool activities and tours on site that's sure to make your trip unforgettable!