Hong Kong has never been this budget-friendly!
Most tourists come to Hong Kong for its delicious food and glitzy shopping experience. Although we can't deny dumplings and Sneaker Street, it can also put a dent in the bank account. But this shouldn't stop you from enjoying what this vibrant city has to offer! We pulled together ten fun activities you can enjoy for free around Hong Kong – all you'll need is a handy MTR Travel Pass or private vehicle to whisk you away to these exciting places! Keep reading to find out how you can get these transport products at a discounted rate!
1. Walk along the Avenue of Stars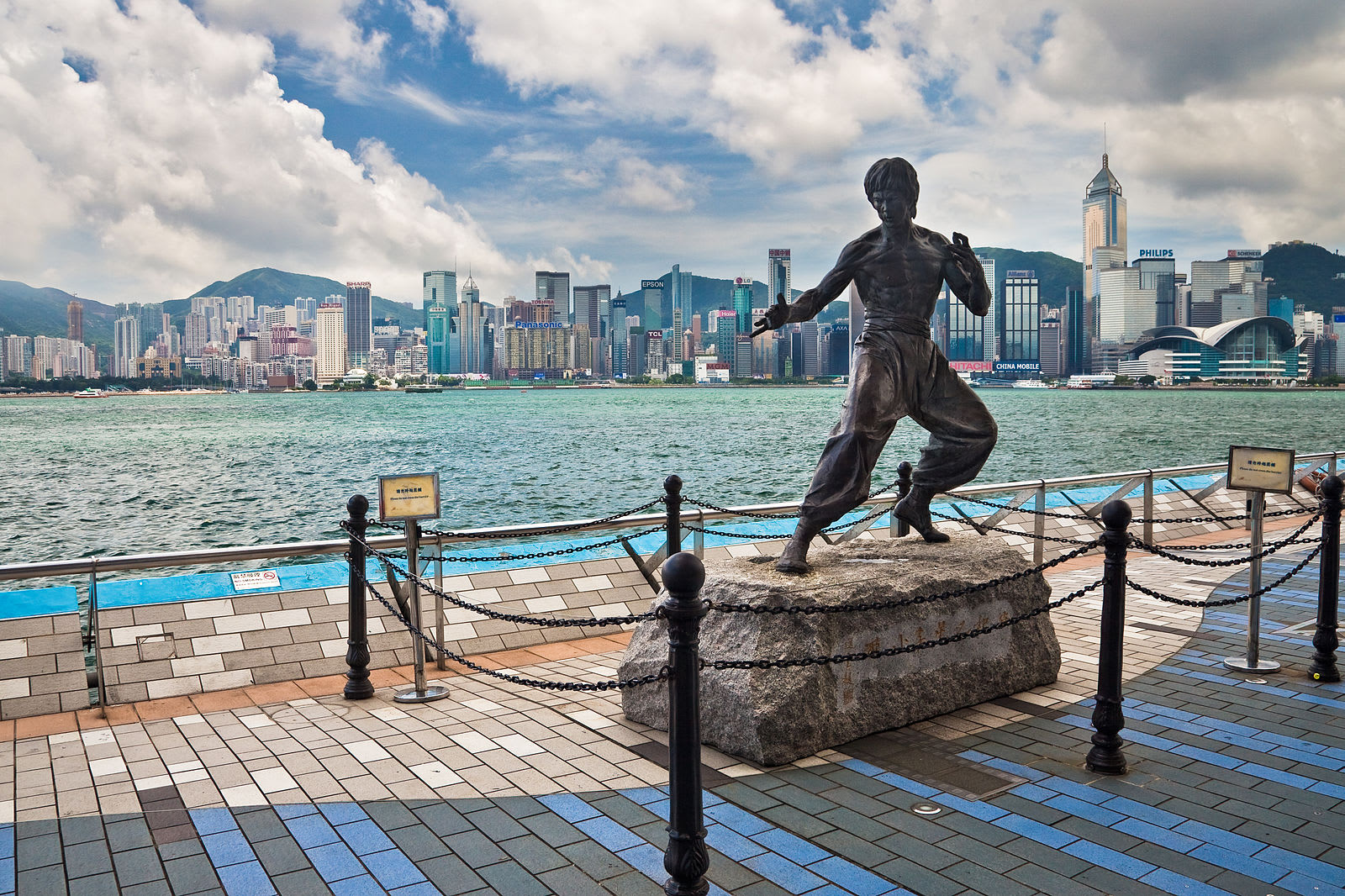 Hong Kong's version of Hollywood's Walk of Fame exhibits its most celebrated artists. Situated just by the Victoria Harbour, a walk through this 400-meter attraction will make for a lovely afternoon.
How To Get There: Take the East Tsim Sha Tsui MTR Station, exit J, near InterContinental Hotel and take a 3 minutes walk to the avenue
2. Discover history at the Kowloon Walled City Park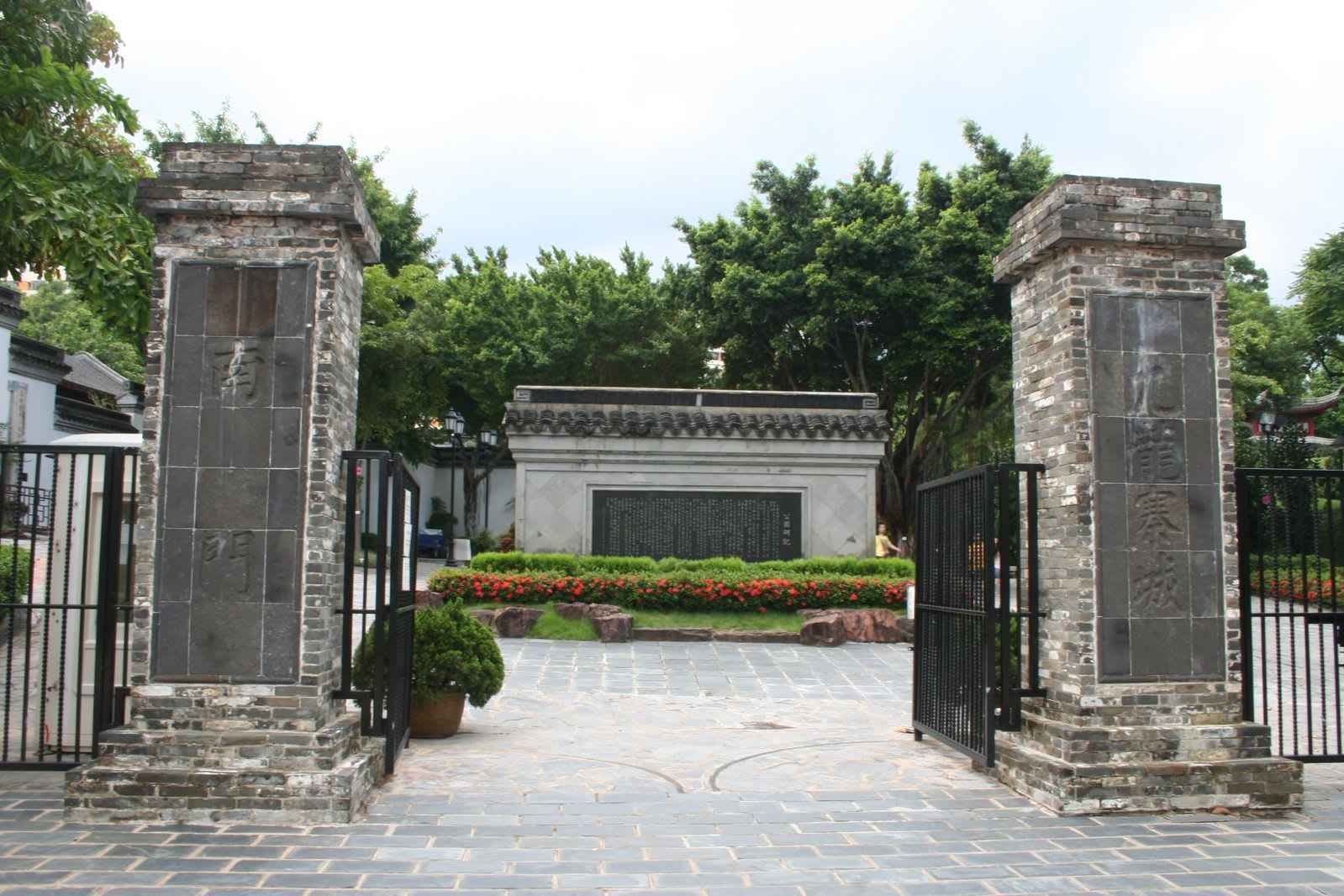 You don't need to cash out to learn about Hong Kong's rich history! In fact, beneath the sprawling skyscrapers and buildings that surround the city, you'll find a quaint park called the Kowloon Walled City Park. Not only do locals come here for some peace and quiet, but tourists frequent this attraction for a quick (free) run through history as well.
How To Get There: Take the MTR Lok Fu Station and take Exit B, then take a taxi to Tung Tau Tsuen Road; or, bus 1 from the Tsim Sha Tsui Ferry Pier Terminus. Get off at Tung Tau Tsuen Road (opposite to the park)
3. Hike up to Tai Long Wan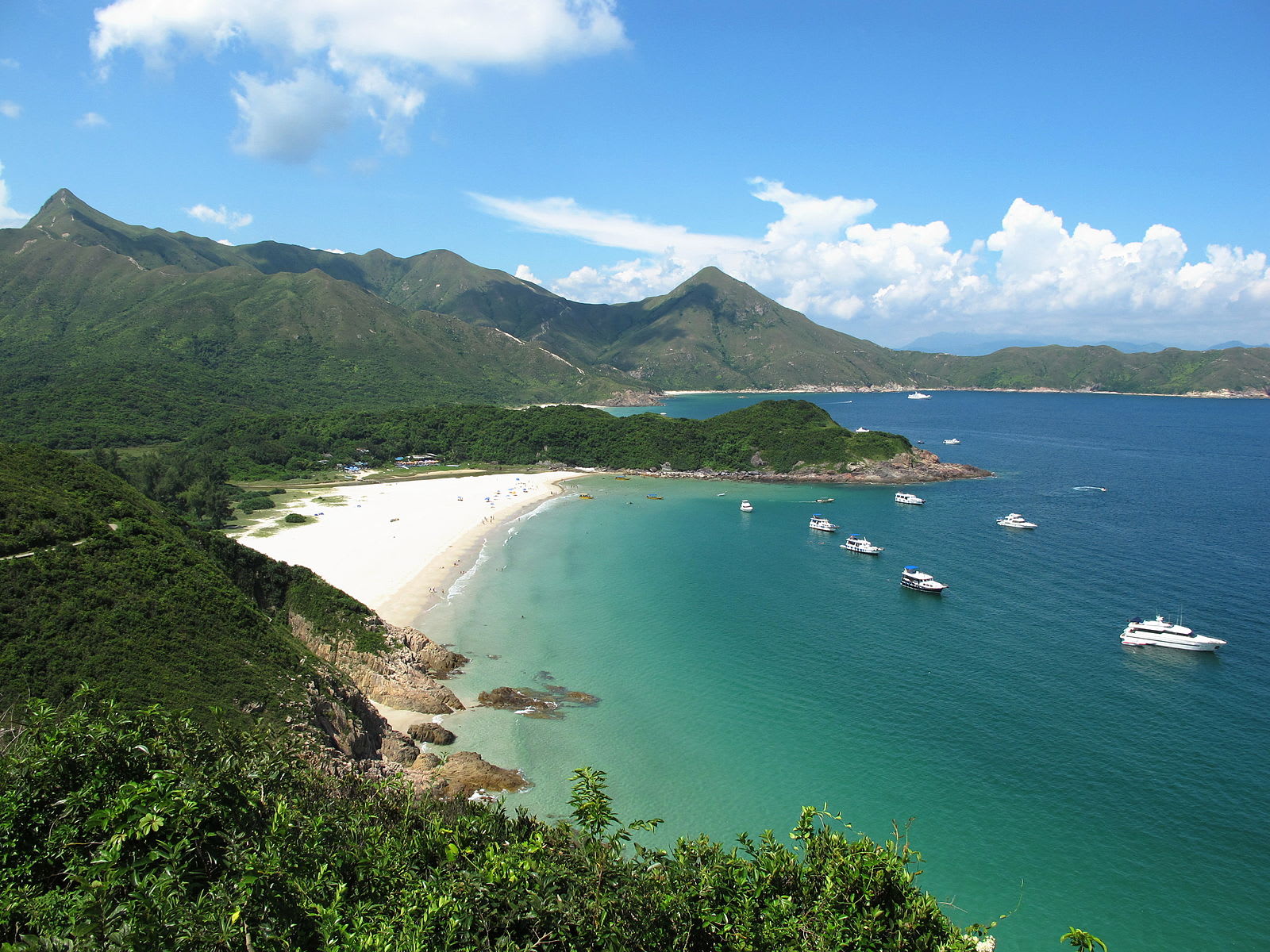 Many tourists would be surprised to know that Hong Kong is home to beautiful beaches, as well – one of them being Tai Long Wan. To get to this popular surf site for free, you'll need to take a 90-minute hike from Pak Tam Au. It seems quite long, but we promise the views and fresh air are worth it!
How to get there: Take the 94 Bus from Sai Kung Central Bus Station, alight at Pak Tam Au, Enjoy the hike (approx. 90 minutes) to Ham Tin or Tai Wan Beach
4. Snap a photo at The Clock Tower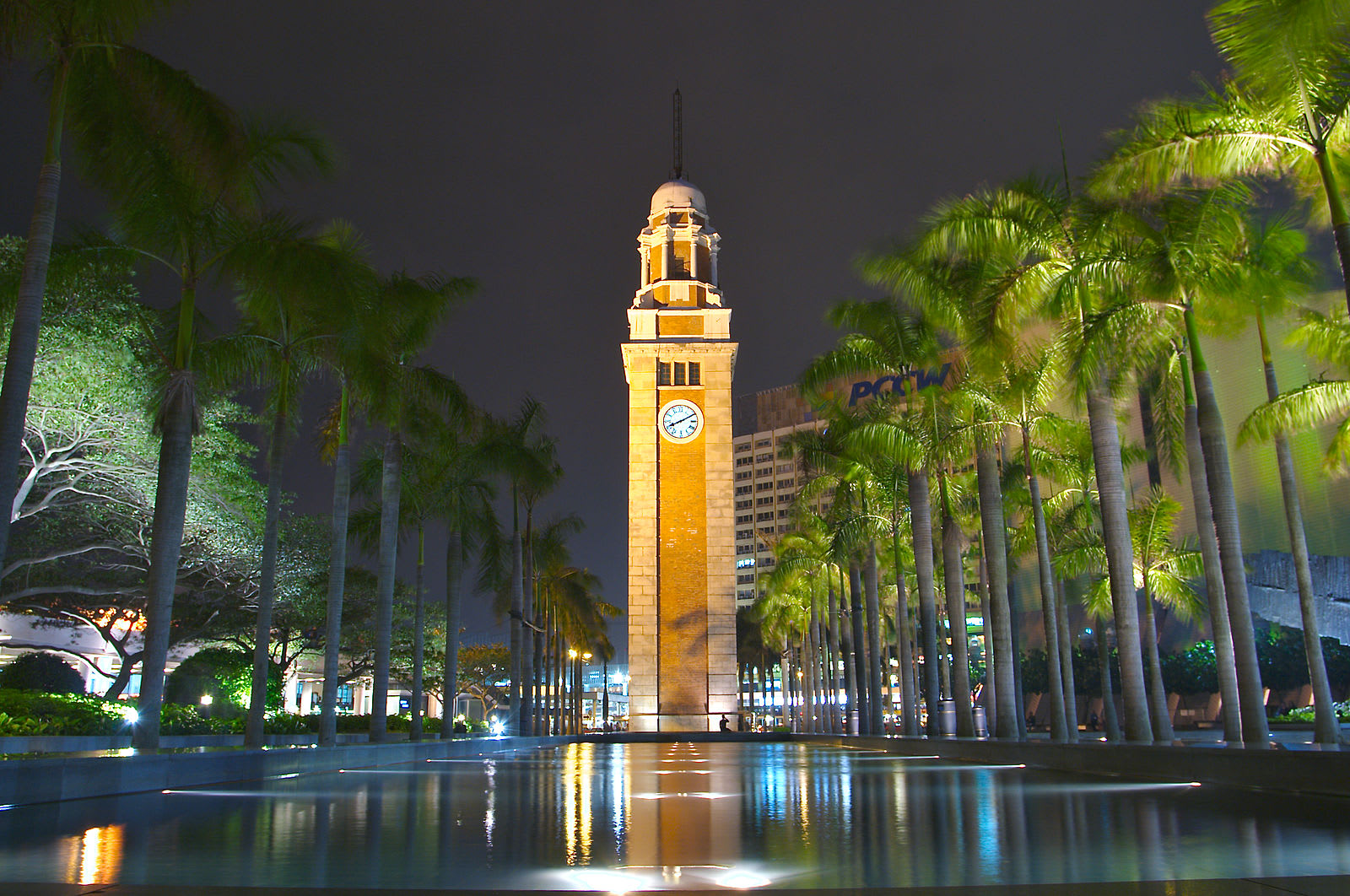 Make a quick pit stop at one of Hong Kong's most iconic sights – the Clock Tower! Resembling London's Big Ben, this tourist spot is the only remaining structure of the Kowloon-Canton Rail Terminus. Not only is it a great piece of history, but it also makes for a great backdrop, especially at night time!
How to get there: MTR Tsim Sha Tsui Station, Exit E. Walk towards Salisbury Road, then turn right and take the subway (pedestrian tunnel) located next to the YMCA to the Hong Kong Cultural Centre. Turn right again and walk straight ahead towards the waterfront
5. Be amazed by the Symphony of Lights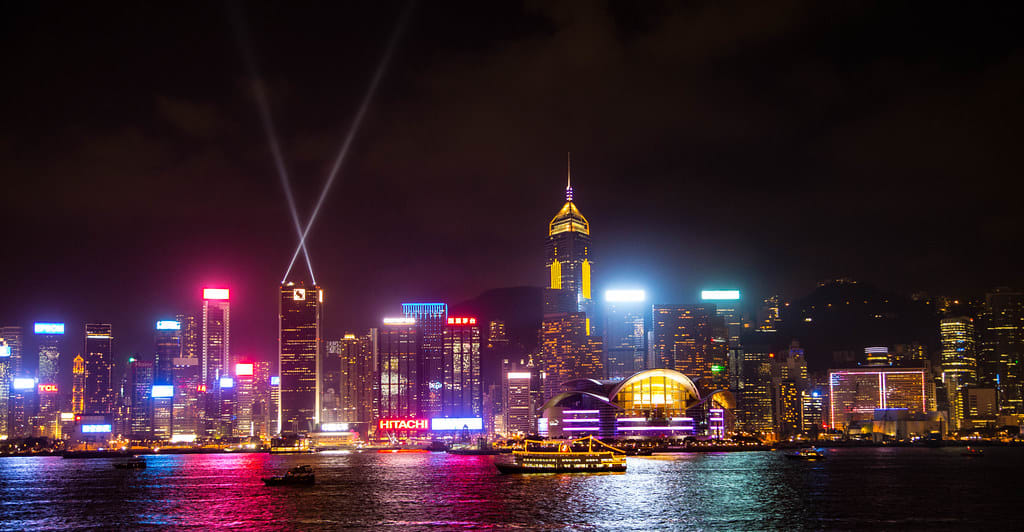 Can't spare cash for the iconic AquaLuna Symphony of Lights Cruise? No problem! The view from Victoria Harbour is just as beautiful! Every 8PM at night, Hong Kong's skyline lights up in a thousand different colors – and you can get the best view over at either the Tsim Sha Tsui waterfront or the Golden Bauhinia Square promenade.
How to get there: MTR Tsim Sha Tsui Station, Exit E. Walk towards Salisbury Road, then turn right and take the subway (pedestrian tunnel) located next to the YMCA to the Hong Kong Cultural Centre. Turn right again and walk straight ahead towards the waterfront
6. Strut a pose at Golden Mile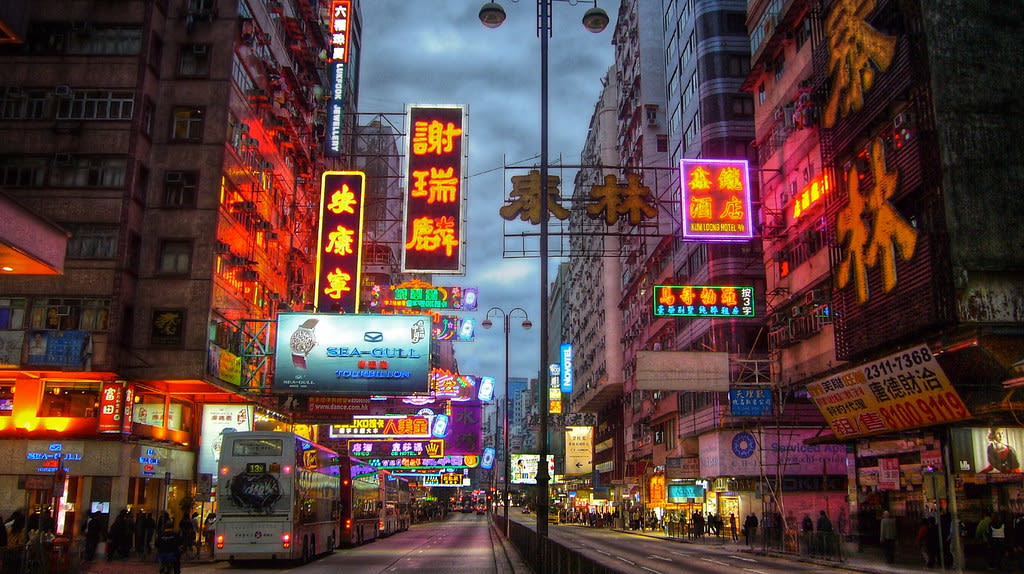 Looking for the perfect photo spot? Nathan Road, or Golden Mile's, neon streets are surely the most Instagrammable spot there in the city! If you're also not looking to spend the bucks, it's also free to window shop around the area, of course.
How to get there: Take the MTR to Kowloon Station
7. Gallery hop through Hollywood Road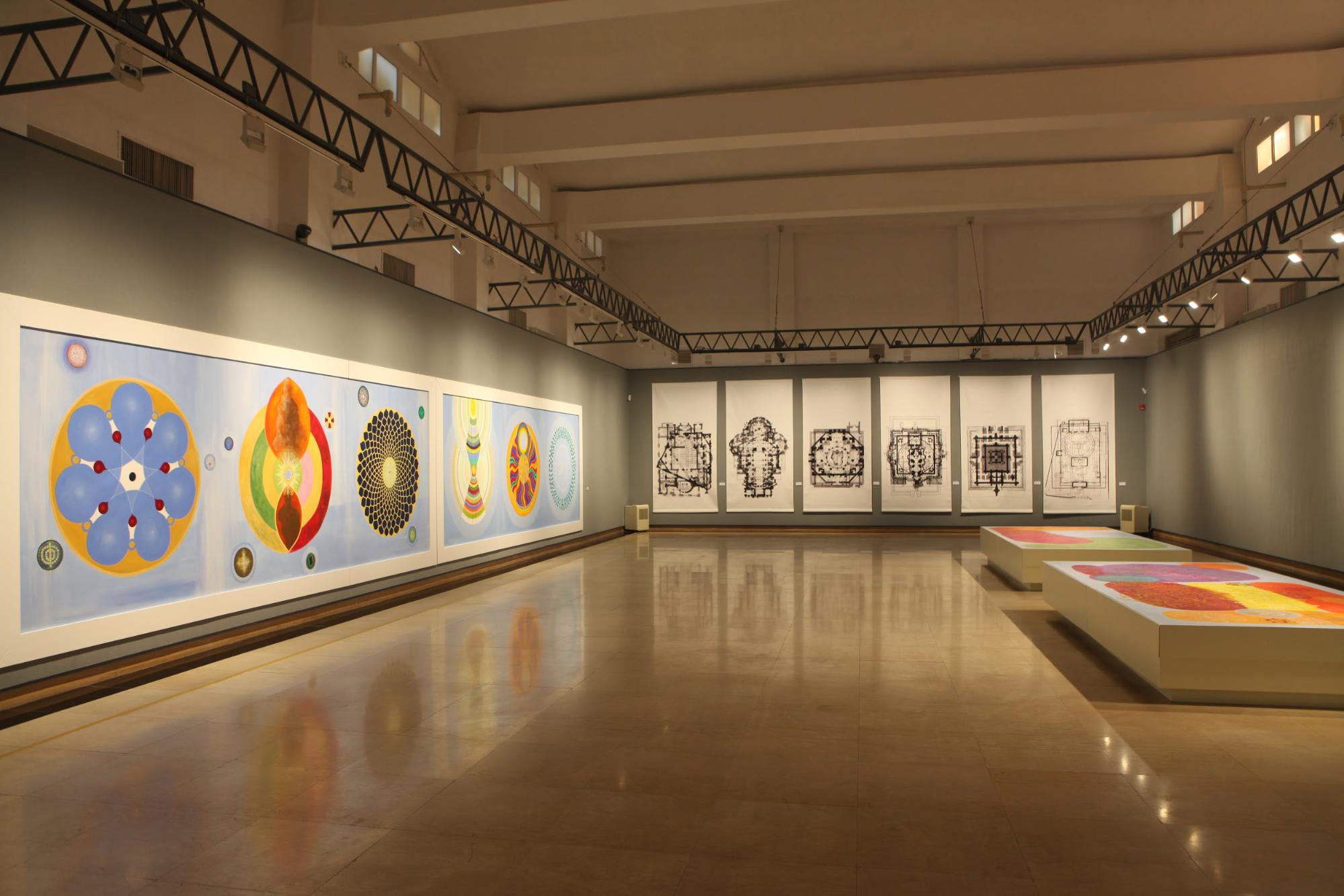 We're sure many art lovers visit Hong Kong for the highly acclaimed Art Basel Exhibit that happens once every year. But, did you know that you can get access to hundreds of beautiful artworks for free along Hollywood Road? Some popular galleries include the Barakat Gallery, Whitestone Gallery: Hong Kong, Para Site, and 88 Gallery.
8. Daydream at Nan Lian Gardens @ Chi Lin Nunnery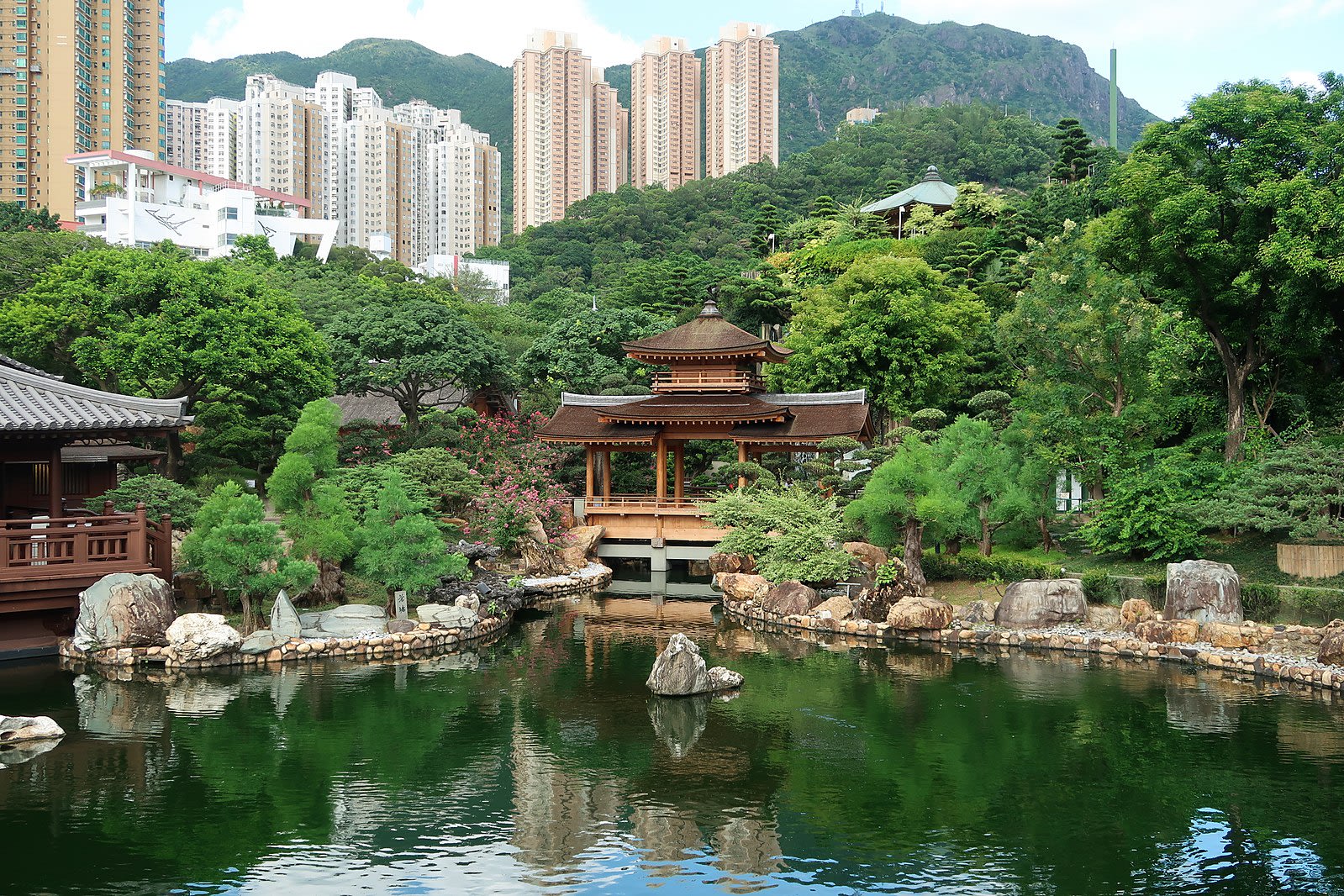 Possibly one of Hong Kong's best kept secrets is the Chi Lin Nunnery. This stunning Buddhist temple is situated in a gorgeous garden in the middle of Hong Kong's bustling streets. So if you're looking for a serene place to relax and take a breather – this is it! It also happens to be perfect for any scenic photos you might want to capture, so that's a plus!
How to get there: Take the MTR and get to the Diamond Hill MTR station (MTR Kwun Tong Line). Get out of the station through Exit C2. Go around the Plaza Holywood Shopping Centre and walk a couple of minutes along Fung Tak Road until you reach a pedestrian bridge. The complex will be on your left.
9. Take an art walk throughout the city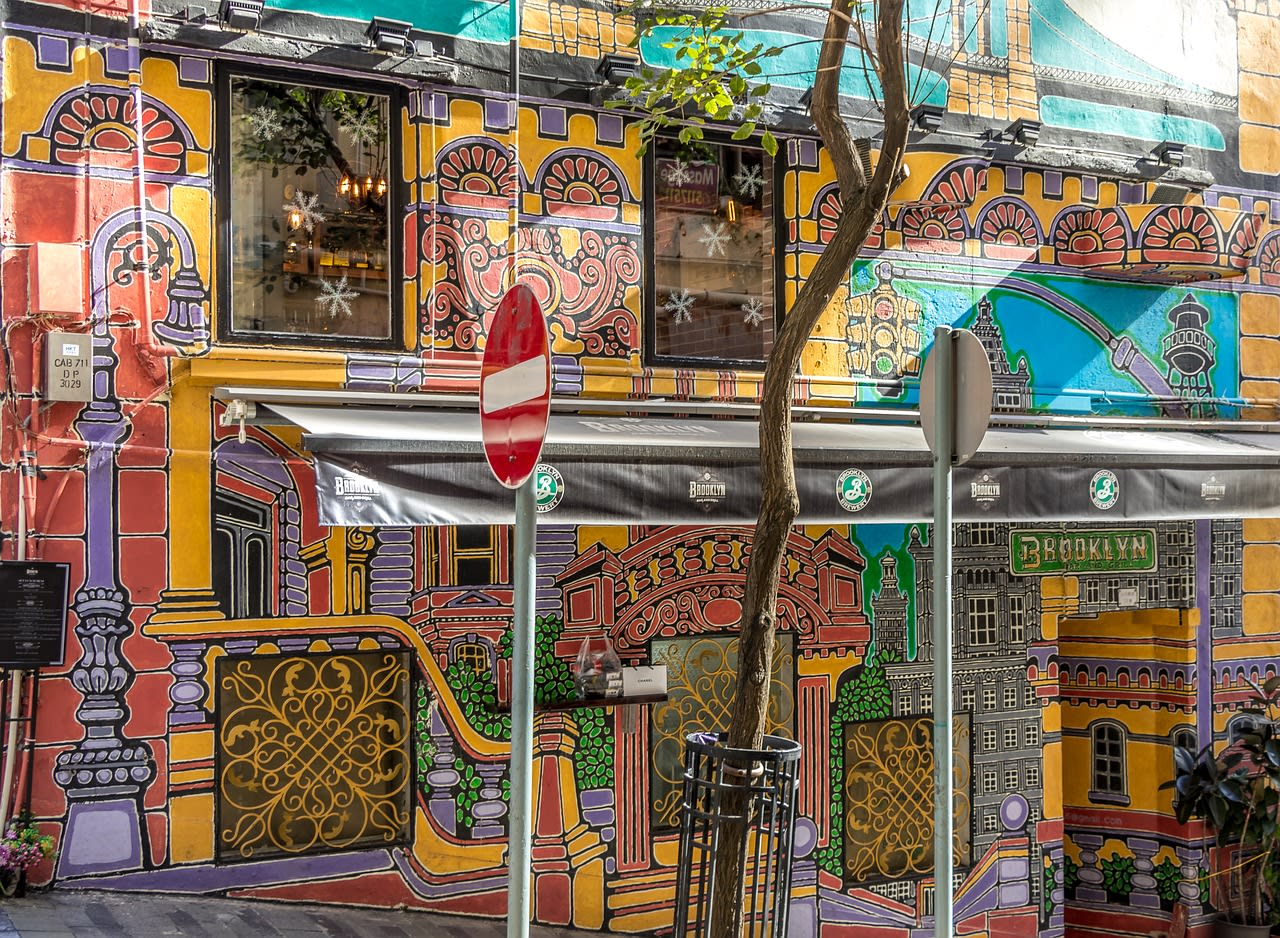 As you make your way through Hong Kong, you're likely to encounter many of the city's charming wall graffiti. Drawn up from different styles from various artists, Hong Kong's street art scene definitely lights up the entire town – and evidently, your IG feeds as well! We highly recommend taking a couple hours out of your day to hunt down for the best wall art in the city. Alternatively, you can also take a street art tour if you've got a couple bucks to spend!
10. Conquer the Dragon's Back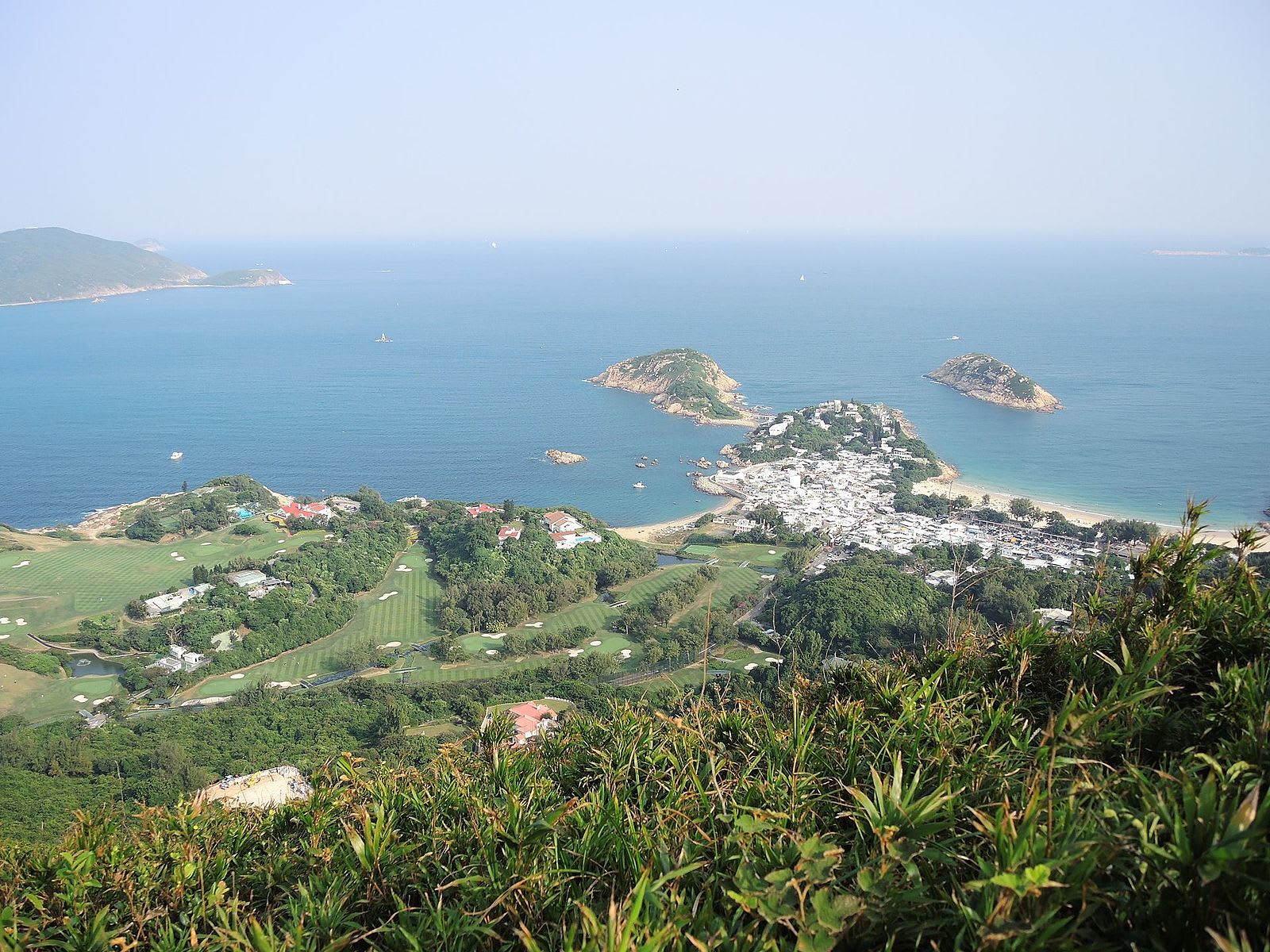 The Dragon's Back Trail is one of the world's best urban hiking trails, so if you're the outdoorsy type, you can't miss this! We'd recommend this trail to more seasoned hikers, but if you're up for the challenge, why not? Once you reach the top, you'll be rewarded with unparalleled views of the Hong Kong!
How to get there: Take the MTR from Tsim Sha Tsui Station to Admiralty and switch lines to Shau Kei Wan MTR then take bus 9 to Tei Wan
Getting Around Hong Kong
Hong Kong is comprised of multiple islands, big and small. Despite its size, it is fairly easy to get around – thanks to its sufficient transportation system! The best way to get through the city as fast as possible is by taking Hong Kong's MTR train system, or via a private car charter that you can book through Klook.
Fortunately for tourists, Hong Kong's MTR system isn't too complicated to understand. Book yourself a Hong Kong MTR Pass which you can easily top up at any station, or a Hong Kong Octopus Card which you can use for the train plus a couple of discounts for shops and restaurants!
This summer, achieve #AnythingGoals!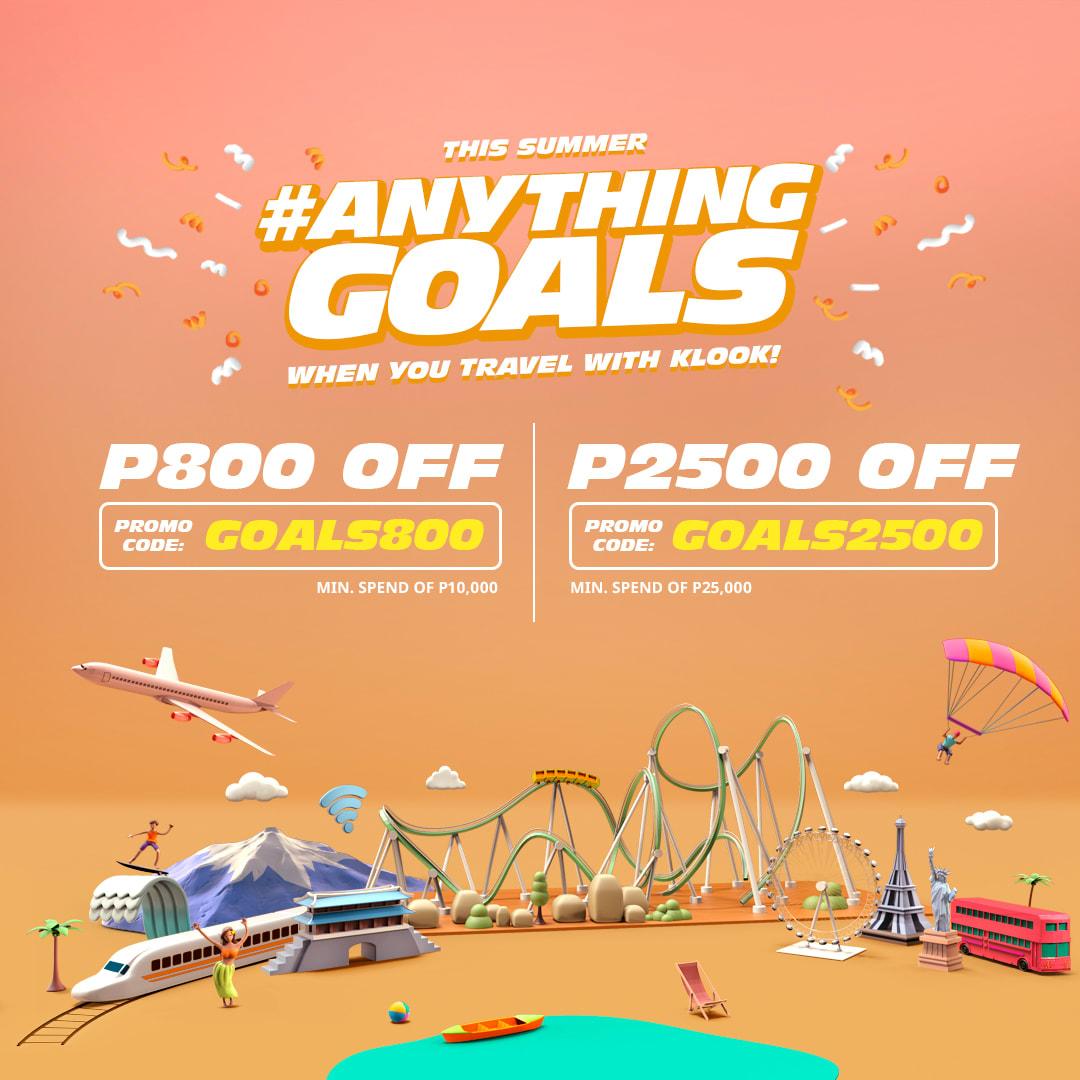 From Hong Kong to Hungary, with Klook you can achieve #AnythingGoals! From 30 April 2019 to 30 June 2019, you can get up to Php 2,500 OFF your Klook booking, applicable on any Klook activity! So what are you waiting for?