Cebu's Best Mouthwatering Food Spots!
The island of Cebu is known as the Queen of the South, and is home to a variety of mouth-watering culinary experiences.
You'll always hear the Cebuano phrase: "Magkaon na kita," meaning "Come on, let's eat" everywhere as you go around the island. Make sure to book a Private Car Charter to get around the area and take in all sorts of cultural experiences!
So magkaon na 'ta here in Cebu's top 10 best food trip destinations!
1. Pig & Palm
Photo by:@tamponriot on Instagram
This restaurant may possess a modern European vibe, but it sure keeps the flavors of Cebu at heart.
Pig & Palm promotes Cebu's local ingredients in every way they can, from cocktails infused with fresh fruits up to the fancy dishes with a dash of Pinoy spices. Pig & Palm also has different rooms for different occasions; they have booths for those who want privacy, a function hall, a dining area for a get-together, and a spot within the resto where you can watch them prepare your food!
Address: MYS Tower, Pescadores Rd Cebu Business Park, Cebu City
Opening hours: Saturday-Monday, 8am-12am
Tuesday- Friday, 7:30am-12am
Bar hours: Sunday-Saturday, 12pm-12am
2. Larsian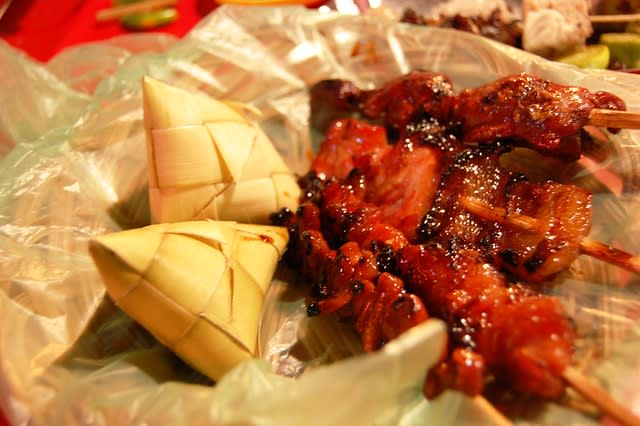 Photo by: George Parrilla on Flickr
Every day is a barbecue party when you're in this part of town.
Join the party by visiting Larsian – a place where eating with bare hands is a must! It's a large and famous barbecue place in Cebu containing more than 30 stalls that are open 24/7. Everything here is affordable, but if you come with a big group of friends or family, you can haggle with the price and get more than what you paid for.
Address: Fuente Osmena, next to Robinson Cybergate Shopping Mall and Chong Hau Hospital.
Opening hours: 24/7
3. 10 Dove Street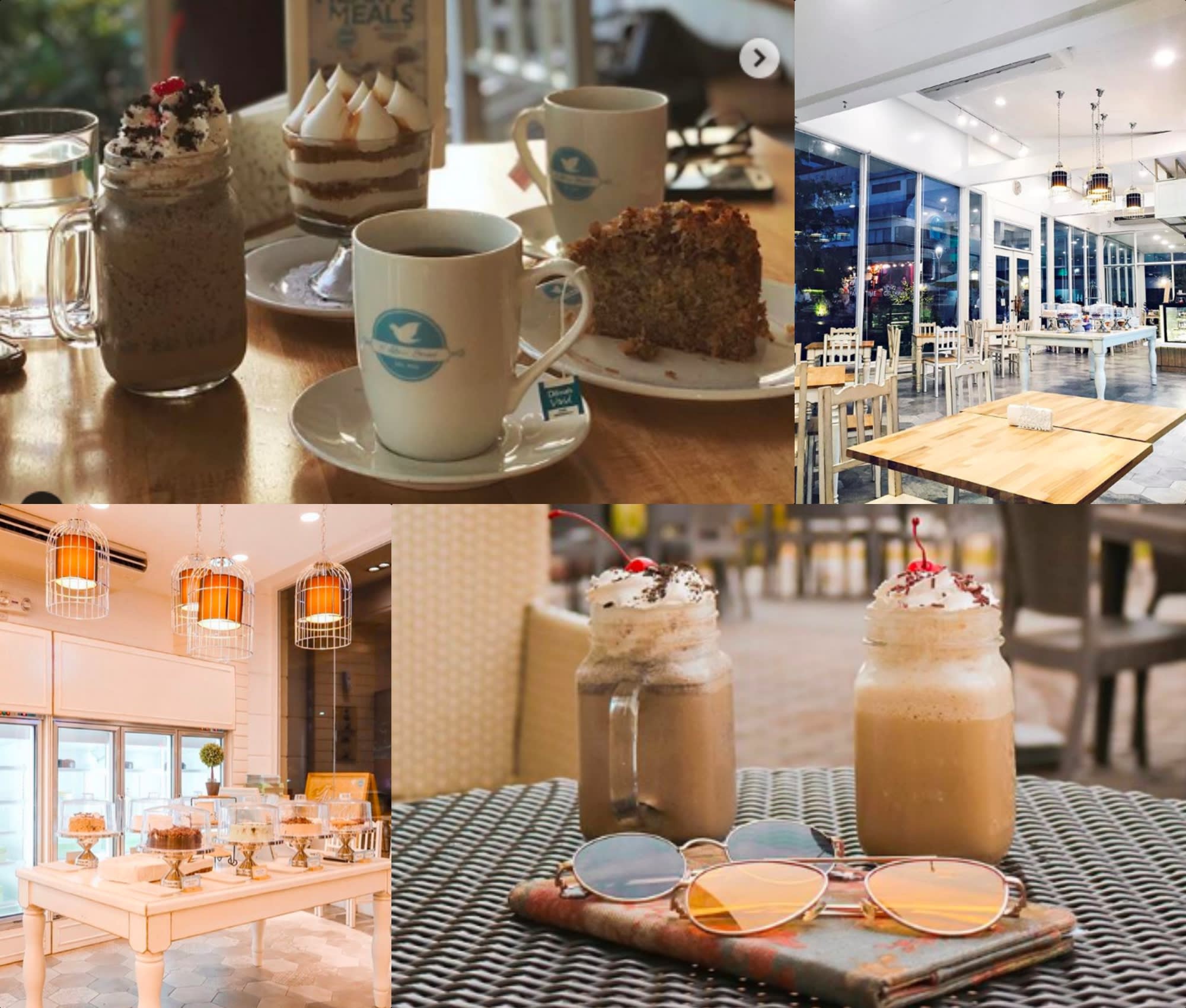 Photos by: @mariakayb, @vendelk8ted, @jed_oyangoren, @cedzee.ph on Instagram
This stop is your break from the busy streets of Cebu!
10 Dove Street is a place that puts the 'comfort' in comfort food. There are coffee and cakes to satisfy your sweet tooth and light meals and sandwiches if you feel peckish and in need of a quick bite to eat. To seal the whole comfort deal, it even has a cozy and homey French decor that makes it even harder to leave.
Address: 10 Dove Street Santo Nino Village, Cebu City
Opening hours: Sunday-Saturday, 10am-10pm
4. The Pyramid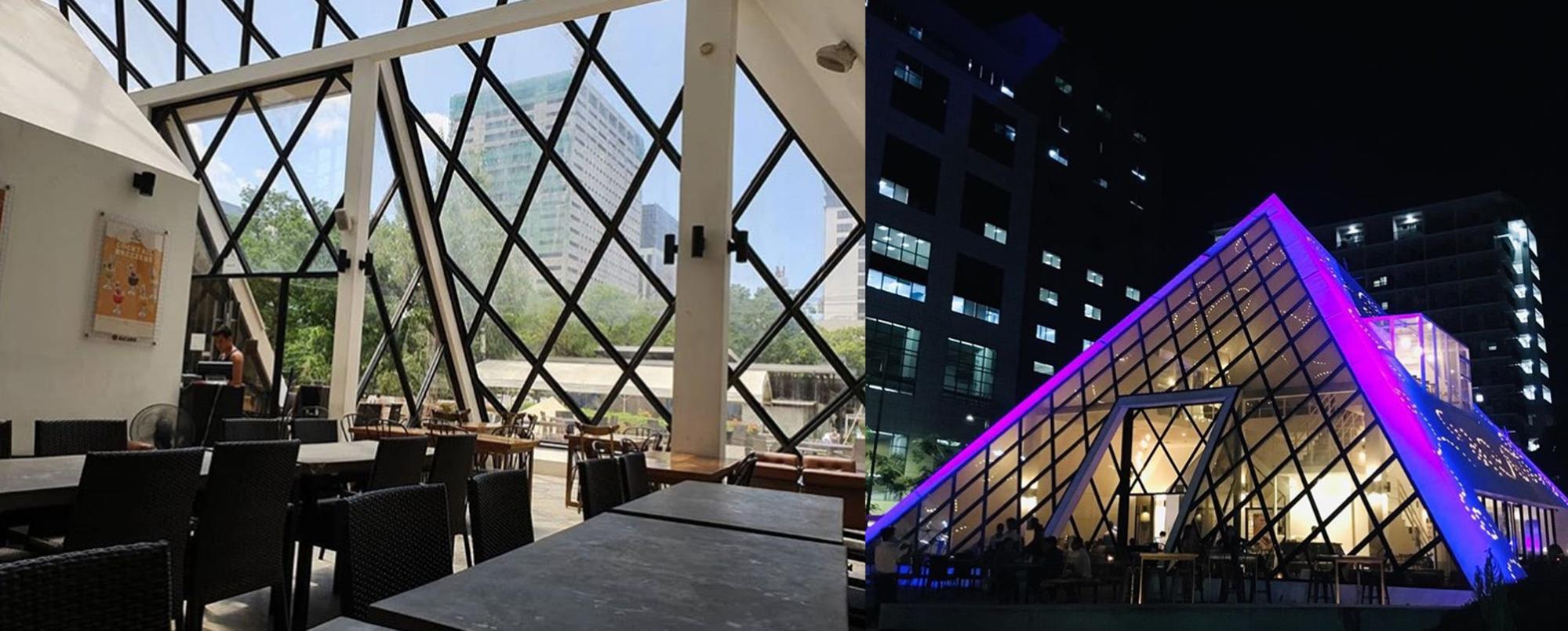 Photos by: @rob_garrity1 and @materesa_ on Instagram
There's a new addition to Cebu's food biz and it's impossible to miss!
Don't let the fancy architecture fool you into thinking it's a posh restaurant everything in The Pyramid is surprisingly affordable. Its menu varies from premium steaks, blended coffees, cocktails, and mocktails that are fit for romantic dates or even business occasions.
Address: Garden Bloc, W Geonzon Street, Cebu City
Opening hours: Saturday-Wednesday, 10am-3am
5. Brique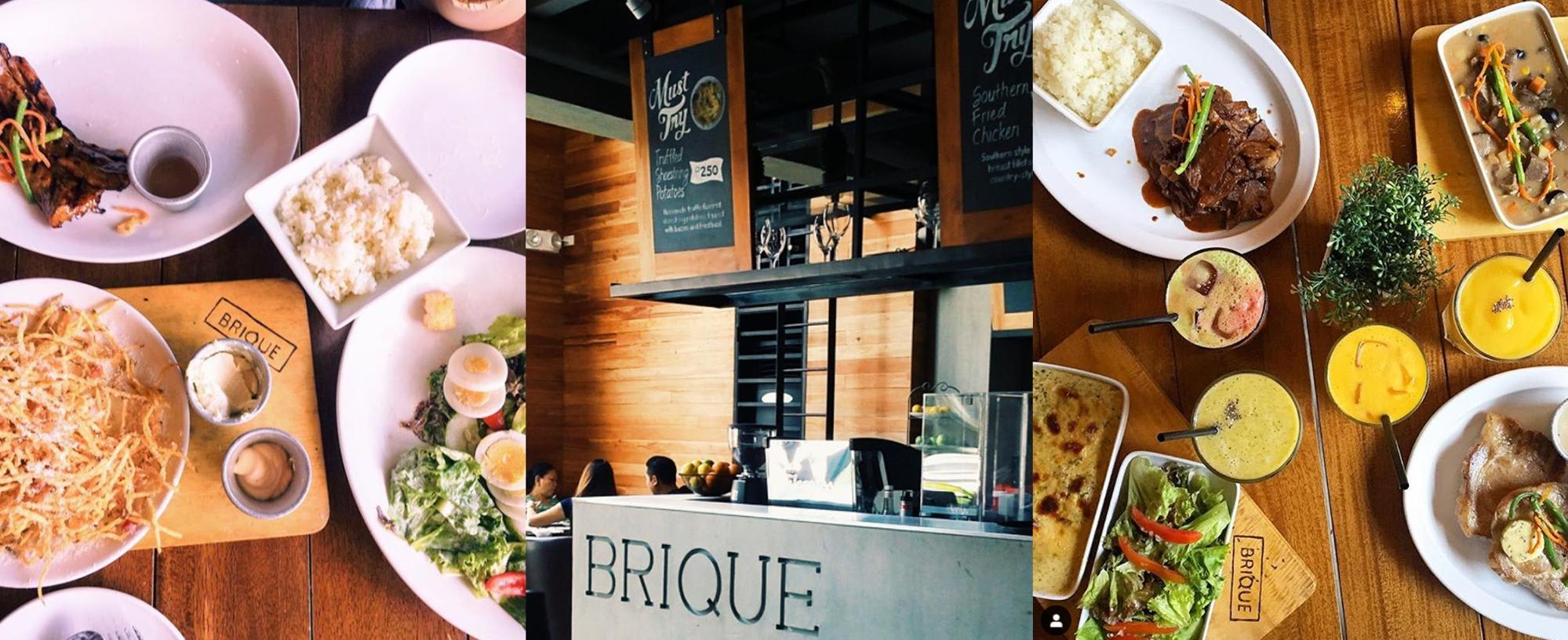 Photos by: @jovenrvsa, @gibb.love, @rjdexplorer
For healthy cravings, this is the place to go.
From minced spinach with creamy gorgonzola dressing, eggplant fries with anchovy aioli dip to fried calamari and the famous Gangnam chicken, Brique just knows how to ace the healthy dish game. And while you enjoy those healthy bites, you can also fall in love with its charming interior and enjoy the service of their well-accommodating staff.
Address: Ayala Center Cebu, Cebu Business Park, Archbishop Reyes Ave, Cebu City, 6000 Cebu
Opening hours: Sunday-Saturday 10am-9pm
6. Lantaw Native Restaurant

Photos by: @_______lyla_______, @true_sol, @jebs306
Come and encounter Cebu's one of a kind floating restaurant.
Given that it's situated above sea, Lantaw Native Resort serves all things seafood — roasted squids, boiled clams, sinigang na hipon, and more. I don't blame you if you had too much! The combination of mouthwatering seafood and stunning scenery will get you begging to stay.
Address: Baybayon, Cordova, Cebu
Opening hours: Sunday-Saturday 10am-11am
7. Entoy's Bakasihan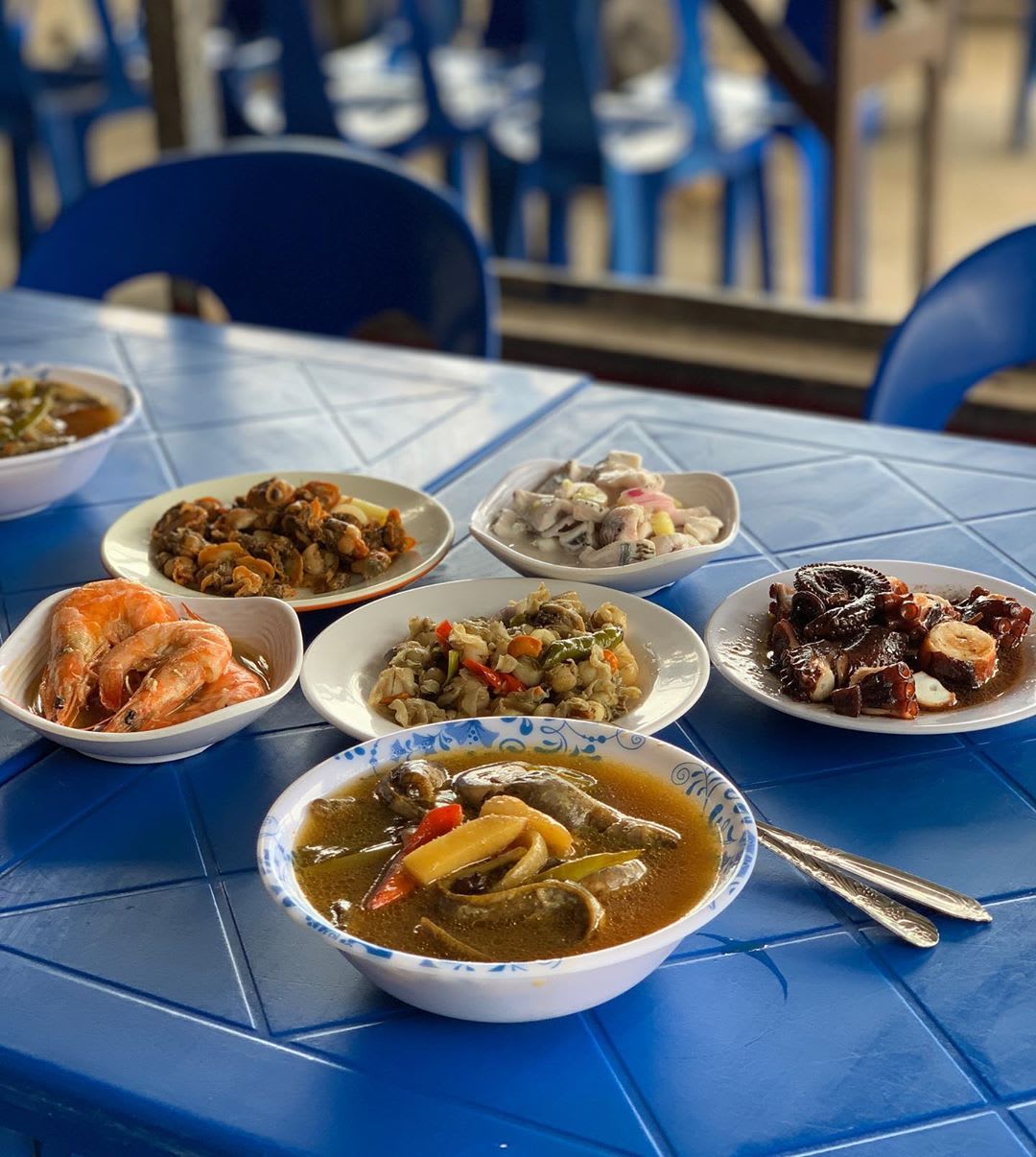 Photos by: @nomsnaps on Instagram
Entoy's Bakasihan is so good that the government of Cebu actually made a new road to make their eatery more accessible to tourists. How many restaurants can say that? With that, you can already assume this place will serve a rockstar of a meal.
You can expect all kinds of seafood at Entoy's, but the dish that made them famous is their baby eels or reef eels. "Nilarang" contains broth, vegetables, soured mango, and black leaves which, when mixed together, create an unusually delicious dish.
Address: Barangay Buagsong, Buagsong Barangay Road, Cordova, 6017 Lalawigan ng Cebu
Opening hours: Sunday-Saturday, 9am-6pm
8. Circa 1900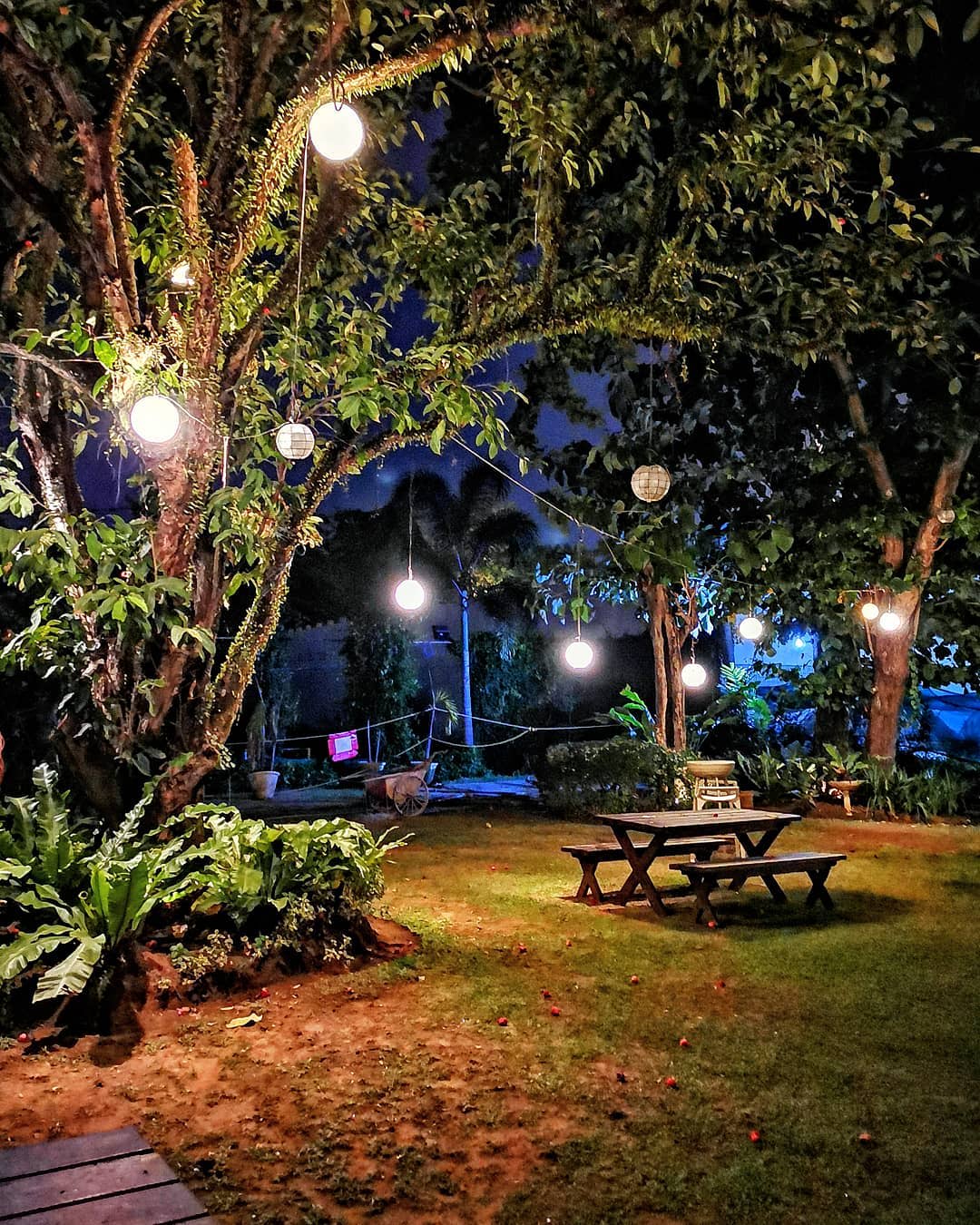 Photos by: @rizpeanutbutter
If you're a chocolate lover, Circa 1900 is for you!
This perfectly preserved home turned restaurant serves Filipino-European dishes all created with Tablea, a chocolate made from cacao. – from pasta to their dessert!
Circa 1900 is also open to house different events, may it be a wedding reception, birthdays, or anniversaries, there's a room for you!
Address: Sanjercas Ville Ext Rd, Cebu City, Cebu
Opening hours: Sunday to Saturday, 11am-11pm
9. Sugbo, Mercado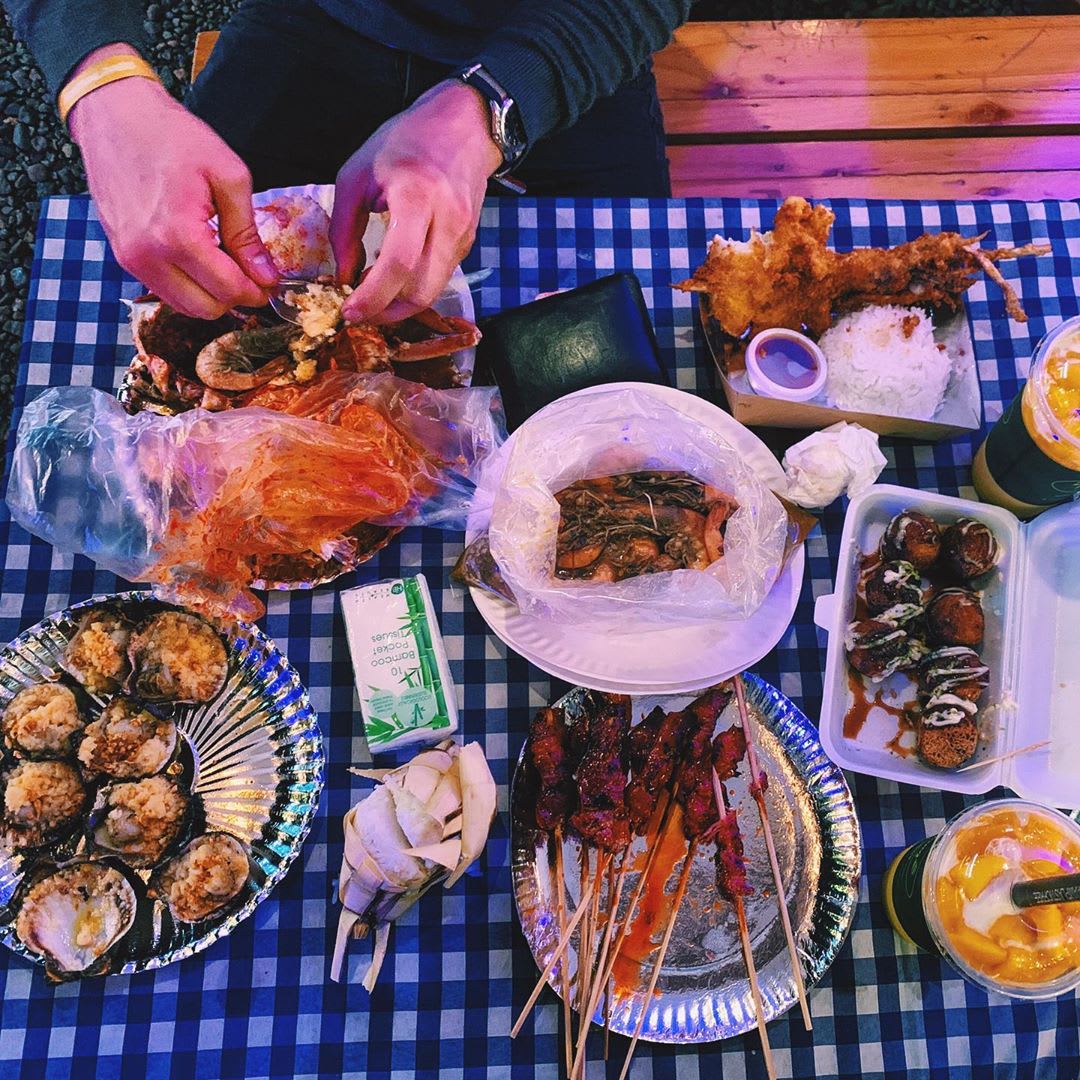 Photo by: @lekcee on Instagram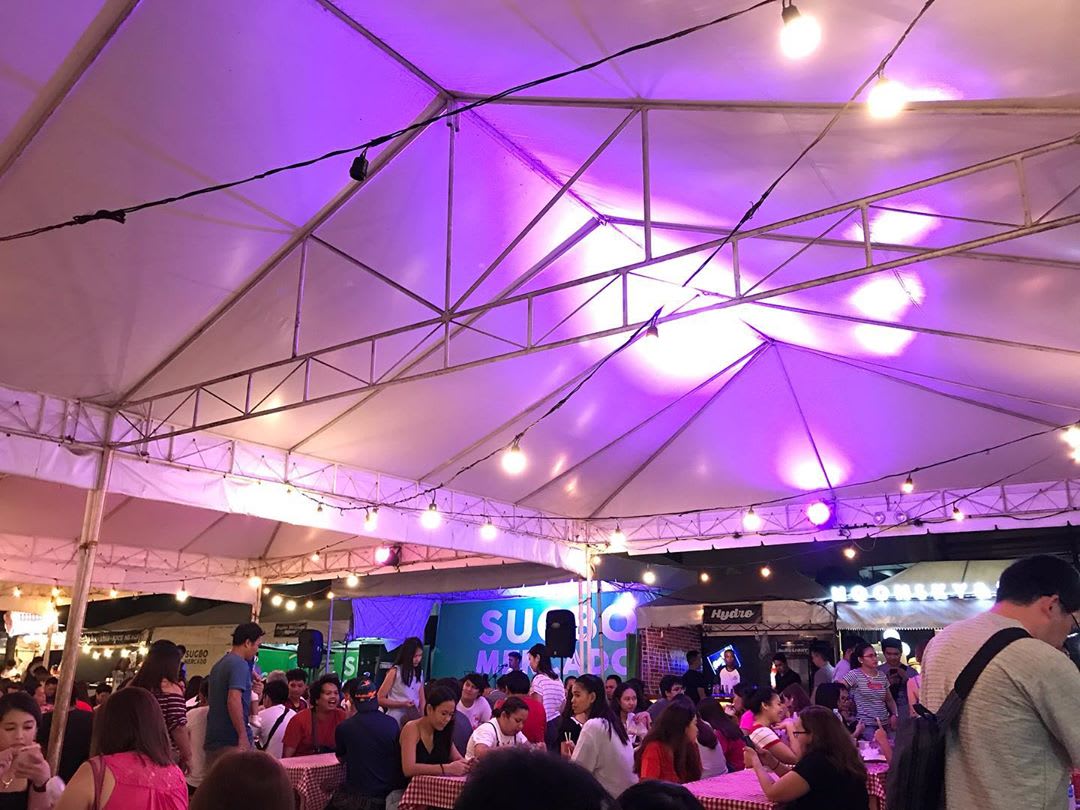 Photo by: @moon8310 on Instagram
This is a haven for all the certified foodies!
Sugbo, Mercado is a one-stop venue for an amazing culinary experience. An open-air market with over 30 stalls with a wide range of options to choose from: Filipino, Japanese, Korean, Chinese, Filipino, Vietnamese, and a whole lot more! Aside from this, Sugbo Mercado also plays live bands and movies, so it's best visited with a group of friends or family.
Address: Garden Bloc, Inez Villa St, Apas, Cebu City, 6000 Cebu
Opening hours: Only Thursday-Sunday, 5pm-12am
Looking through all these, doesn't it make you want to book a flight to Cebu already? Because aside from these prominent food places, you can also have an out of this world experience at the Cebu Safari or maybe spend the day at the Dansan Eco Adventure Park! To complete your ultimate Cebu experience make sure to visit these destinations and while you're at it stay connected to the world and Get your WIFI ready because there's a lot of significant memories to share from your Cebu food trip!
Get the best of Travel with the Klook Blog!
WANT MORE CONTENT LIKE THIS? Drop by our Klook Insiders Blog for travel tips, hacks, and guides created by your fellow wanderers!