Singapore's most adrenaline pumping attractions!
For the uninitiated, Singapore is an adventure seeker's paradise! Roller coasters, bungee jumping, and wakeboarding all have their own place in Singapore, perfect for the modern traveler who's looking for the ultimate thrills and adventures. More than just the posh city nightlife and sleek, stylish architecture, Singapore is home to many heart-pumping attractions for all the traveling adrenaline junkies.
Consider these 10 extreme attractions the next time you're in Singapore!
1. Bungee Jumping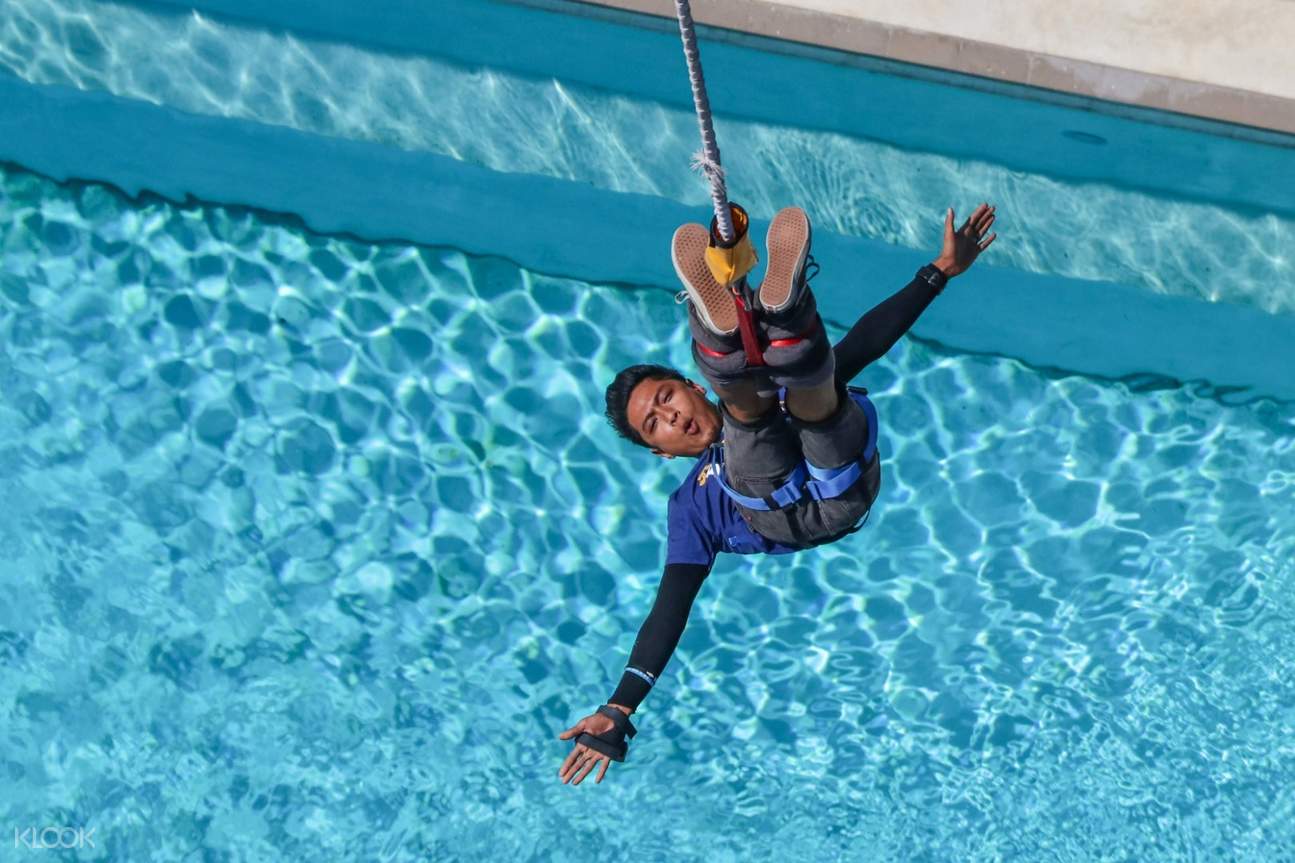 Starting off strong with a classic adrenaline junkie activity: Bungee Jumping!
At AJ Hackett at Siloso Beach, you'll get the chance to be educated, trained and practice bungee jumping under the tutelage and care of the AJ Hackett crew. You'll be given a number of options on your jump, including where you can take off and how you want to fall.
Nearby, the Sentosa Giant Swing and Vertical Skywalk are also available for more heart-pumping fun with heights.
Book the AJ Hackett Sentosa Bungy Jump in Singapore voucher to guarantee a screaming good time.
2. MegaZip Adventure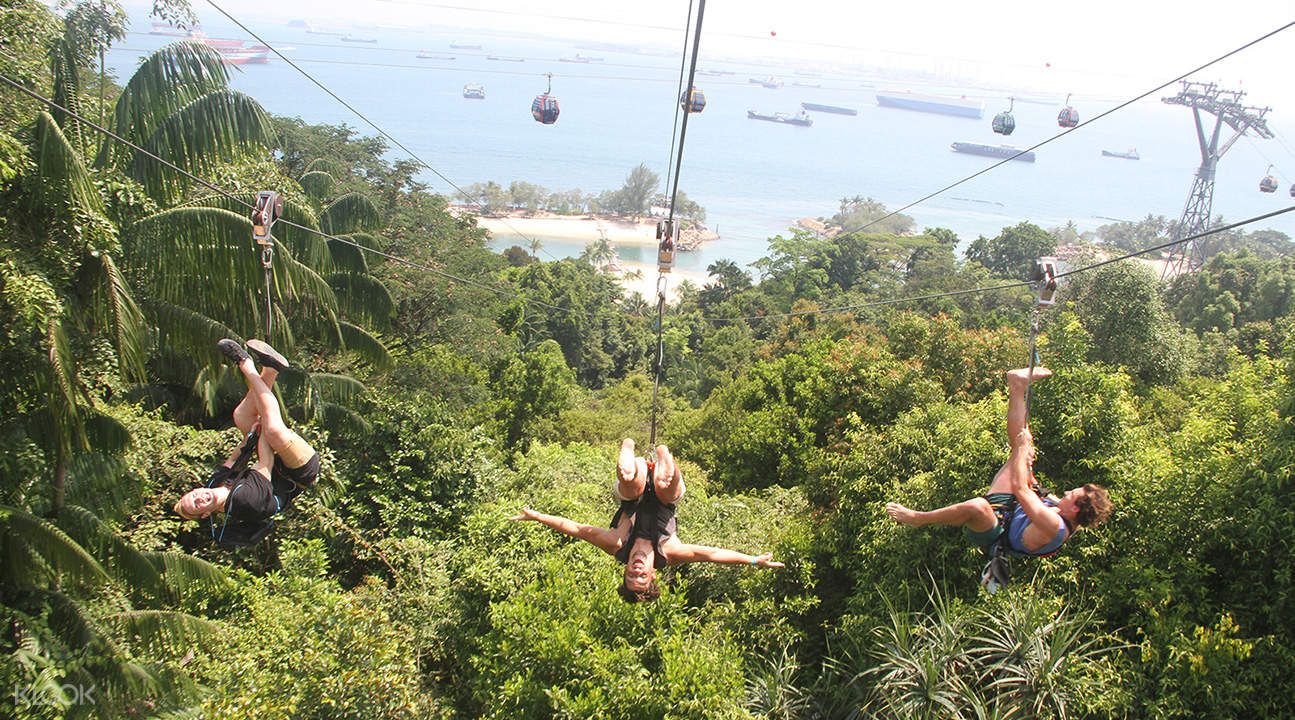 For families that want to go on a more controlled and safer ride with the kids, why not head over to MegaZip Adventure and zoom through the sky?
MegaZip's zipline straps you into one of the three lines that span 450 meters across while suspending you 75 meters of the ground. Once you're launched, you'll be traveling as fast as 60kph while overlooking the lush greenery below and the rest of Singapore's picturesque scenery on your way down.
You can start planning on who among the family is going to race to the end when you book the Mega Adventure voucher through Klook.
3. iFly Singapore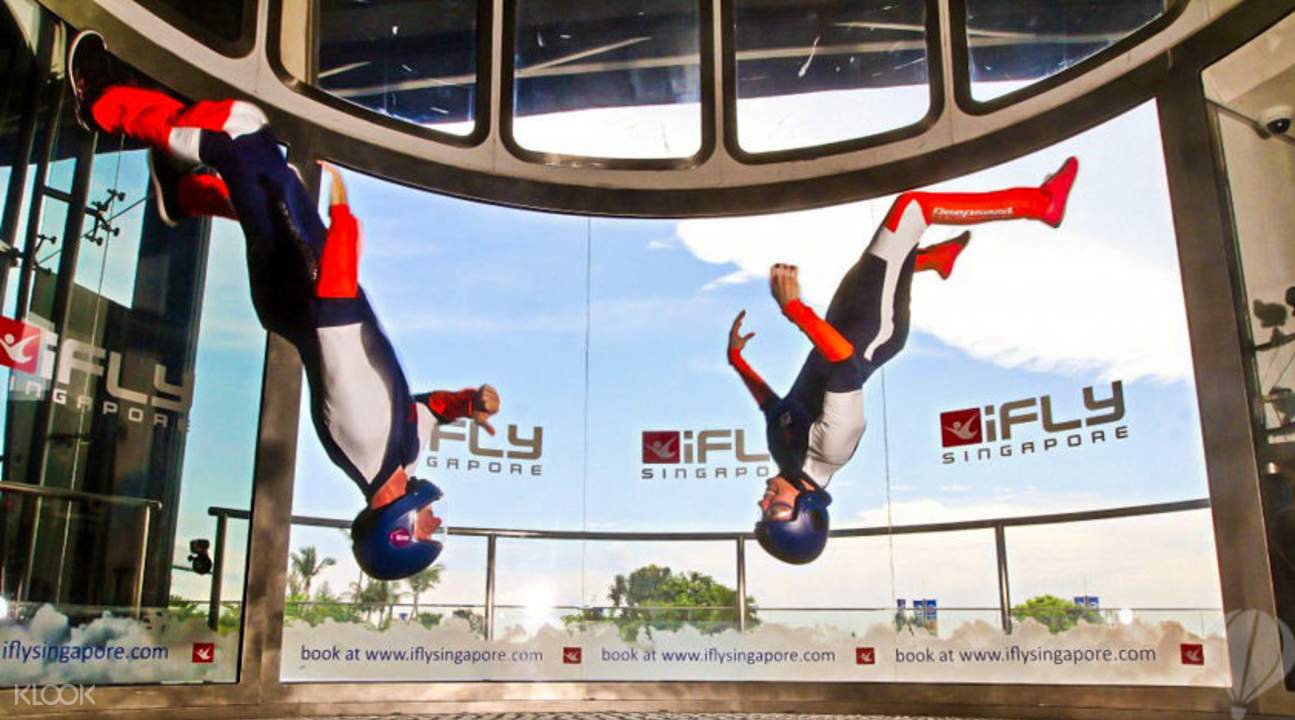 Get the skydiving experience you've always wanted without having to actually jump off a plane! iFly's amazing indoor skydiving facility makes use of wind tunnels, allowing guests to fly and do tricks mid-air in a controlled environment with the help of iFly's staff. It's great practice if you ever plan on doing the real thing one day.
4. Red Dynasty Paintball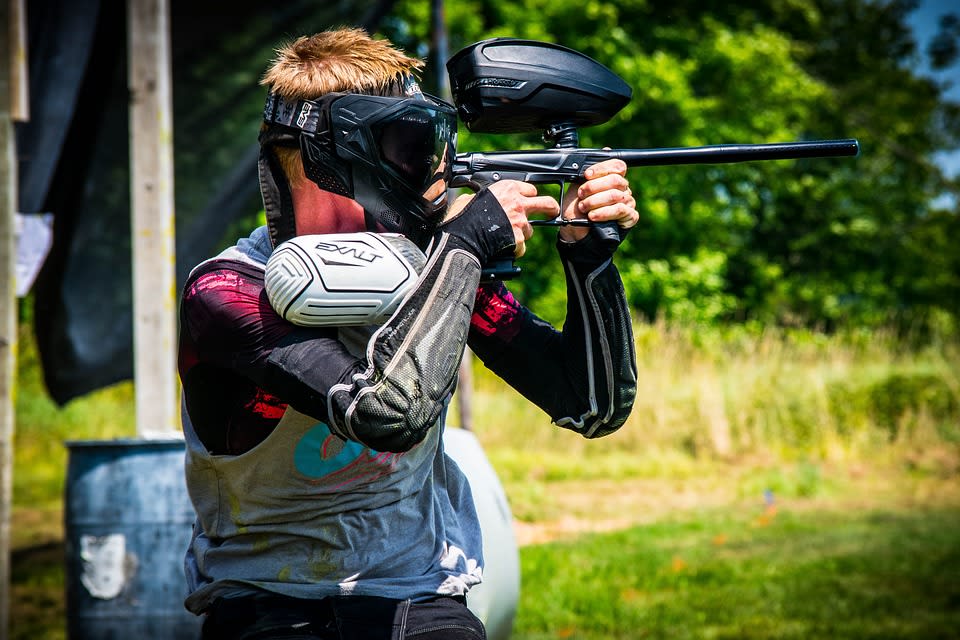 The perfect place for some healthy competition among your squad, Red Dynasty Paintball is Singapore's leading paintball park and with good reason. With modern and state-of-the-art equipment that's regularly maintained, Red Dynasty provides different packages catering to guests of varying levels from recreational beginner to competitive players
Want an all out war against everything in the field? Then go for their RAMBO option. For a 'one shot, one kill' type of game that requires patience and strategy, take the JAMES BOND package. For Star Wars fans, join the "Dark " side with DARTH VADER package and take home a personal paintball mask to mark your triumph.
5. Wakeboarding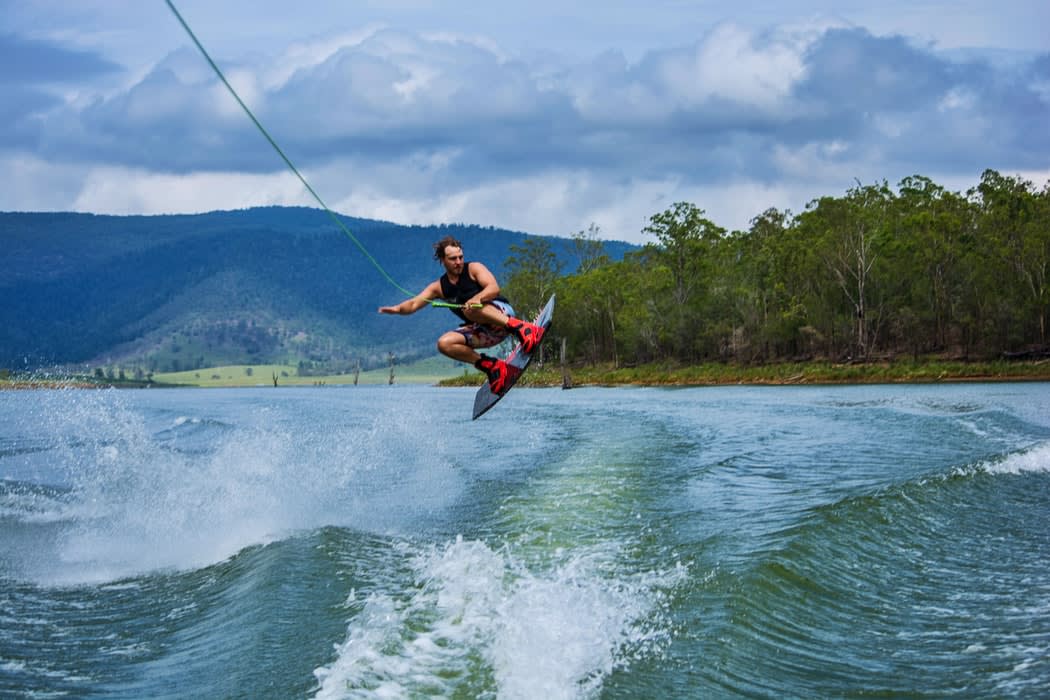 If you're one of those people who can't stay out of the water, then head over to the Singapore Wake Park for some wakeboarding, also known as "cable-skiing."
Found in East Coast Park, the Singapore Wake Park is open to all adventure seekers who love the water. Fitted with three cable systems, and complete with ramps and rails to do tricks from, the park caters to everyone from experienced riders to complete novices. Safe for children as young as 6 years old, the Singapore Wake Park is essentially a skate park in the water you don't want to miss.
6. Skyline Luge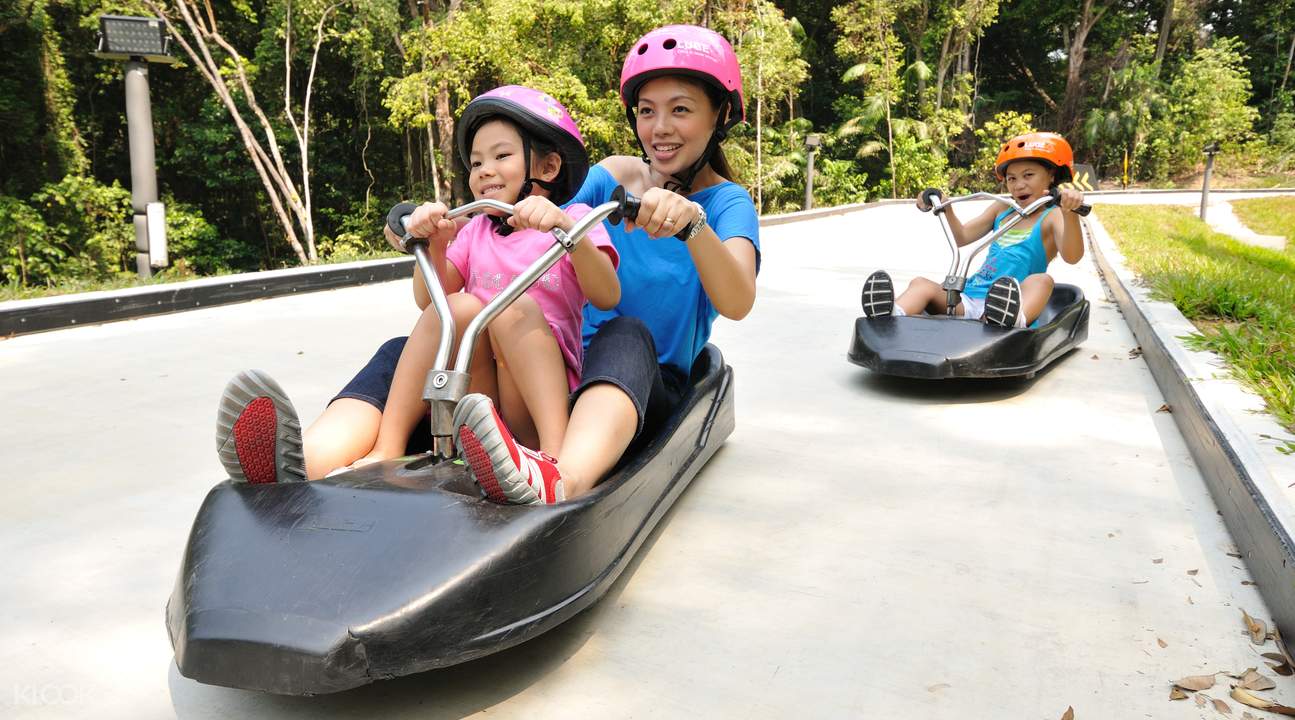 Not the most extreme of the activities on the list, but it's a classic Singapore activity!
The Sentosa Skyline Luge is the perfect high-energy family activity that not only brings in the fun but stunning views of the Sentosa Skyline. Choose from a single or double ride, and enjoy the twists and turns down the 1.2 KM track. We're sure your kids will find this enjoyable, so expect them to ask for a second round!
Make sure to skip the hassle of waiting in line to get up and luge by booking the Skyline Luge ticket through Klook.
7. Wave House Sentosa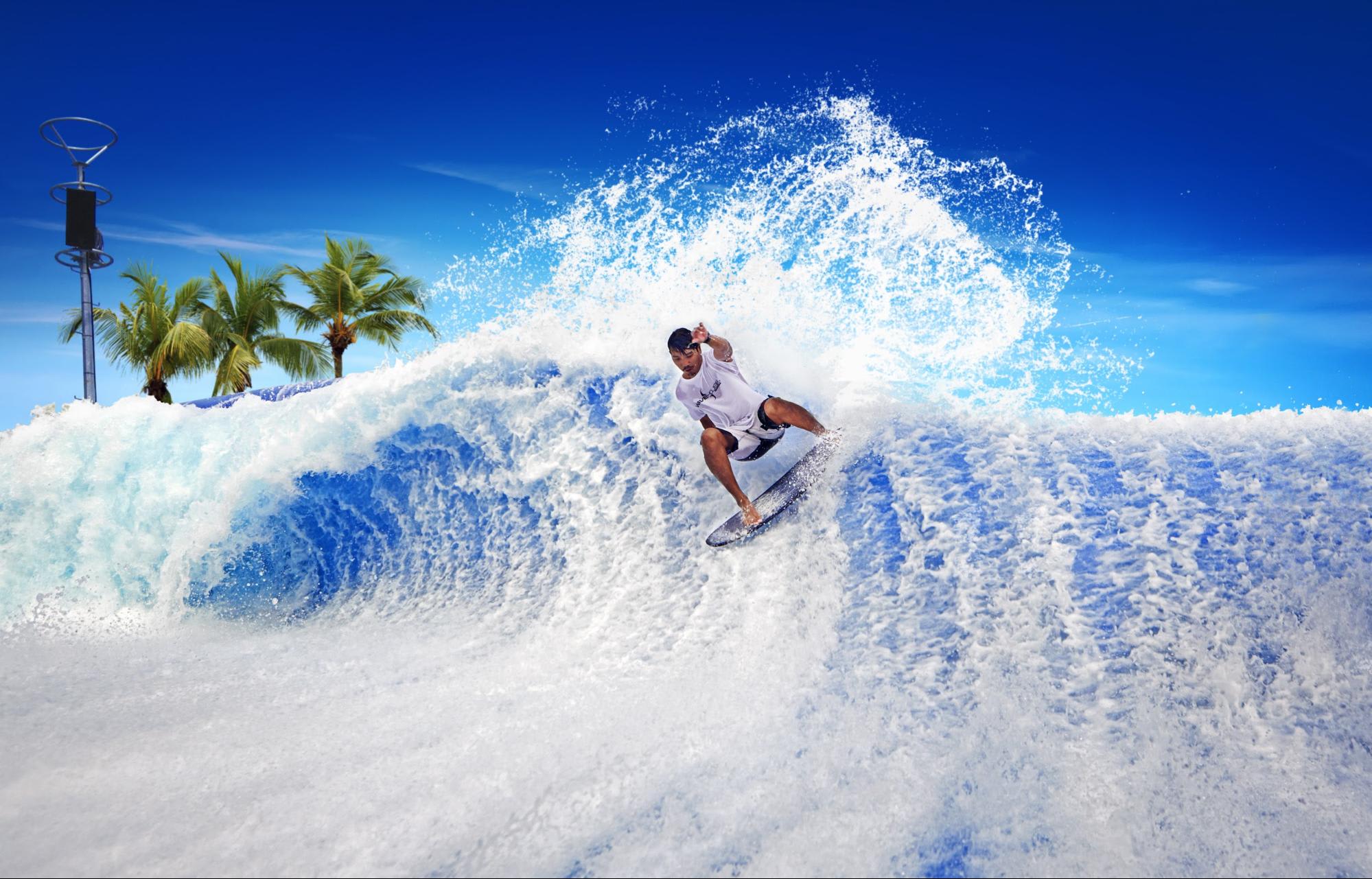 Another one for the water-loving thrill-seekers, Wave House Sentosa sits comfortably near the AJ Hackett Bungee Jump venue on Siloso Beach.
The attraction was formed after surf culture in Singapore realized that the waves weren't sufficiently big enough to surf – so they made their own waves. Made through a state-of-the-art machine known as the Flow Board, surfing in Sentosa has never been easier or safer.
Make sure to experience Wave House Sentosa, along with a bunch of other attractions in Singapore when you buy the Sentosa Fun Pass through Klook.
8. Grand Prix Season Singapore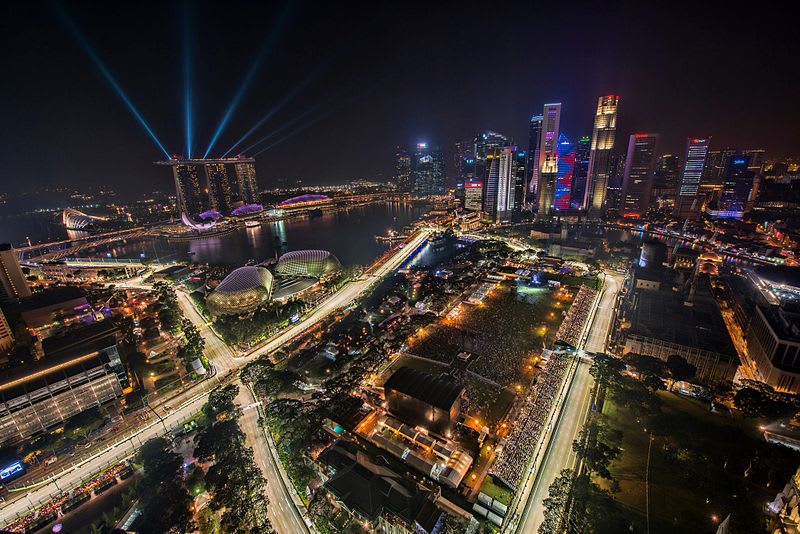 If you're a speed demon, then the Singapore Grand Prix is perfect to satisfy that need for speed.
A yearly event in the Formula One season, the Singapore Grand Prix is packed full of fast cars, adrenaline-pumping action and live music from some of the top musical acts around the world. Head to the Marina Bay Street Circuit and Circuit Park to take part in the festivities with the Pit Stop Challenge and photo ops with your favorite racers.
9. Supercar Driving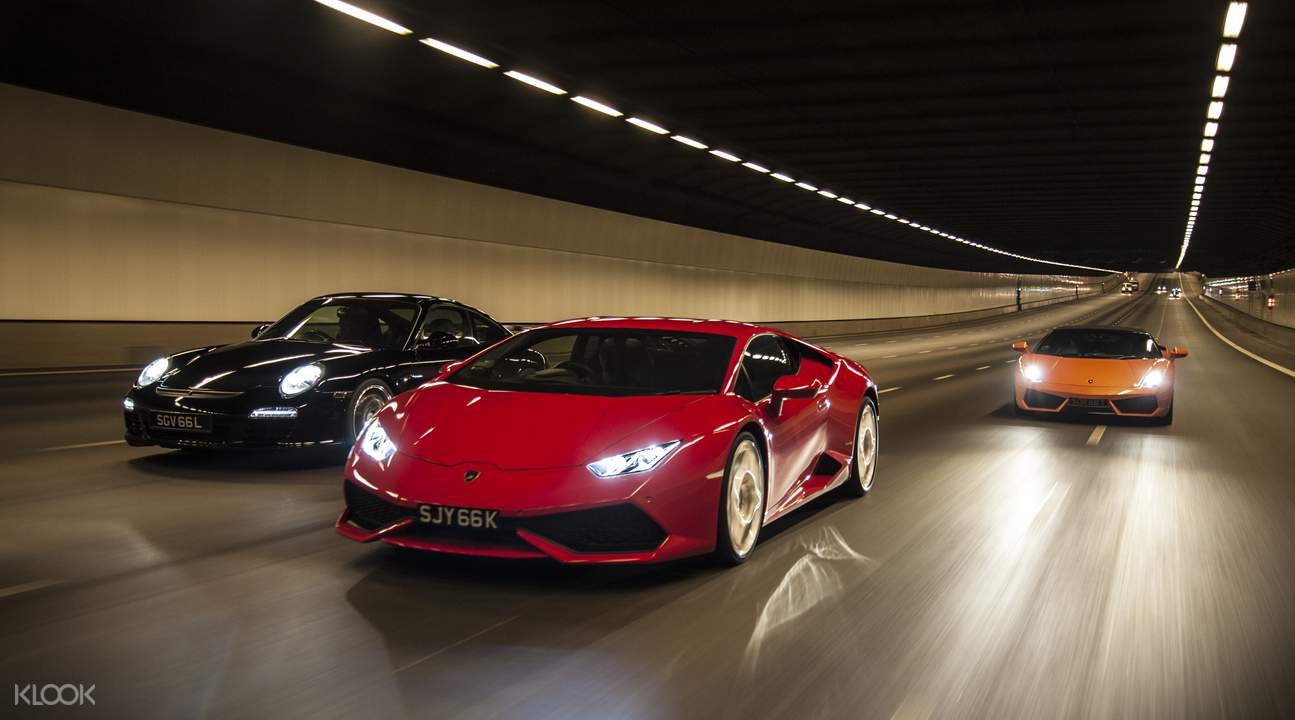 All that racing made you want to drive a fast car yourself? Then strap in and realize all your Fast & Furious dreams!
Get behind the wheel of one of five exotic supercars and cruise down the streets of Singapore in style. You can choose the course to take – a relaxing, posh cruise along the coastline or a powerful rumble down Singapore's straight freeways.
Not an experienced driver? Don't fret because there's an option to ride along with one of their experienced drivers, all of which is captured on dual HD cameras both inside and outside the car so you get to leave with a personal memento.
10. The roller coasters at Universal Studios Singapore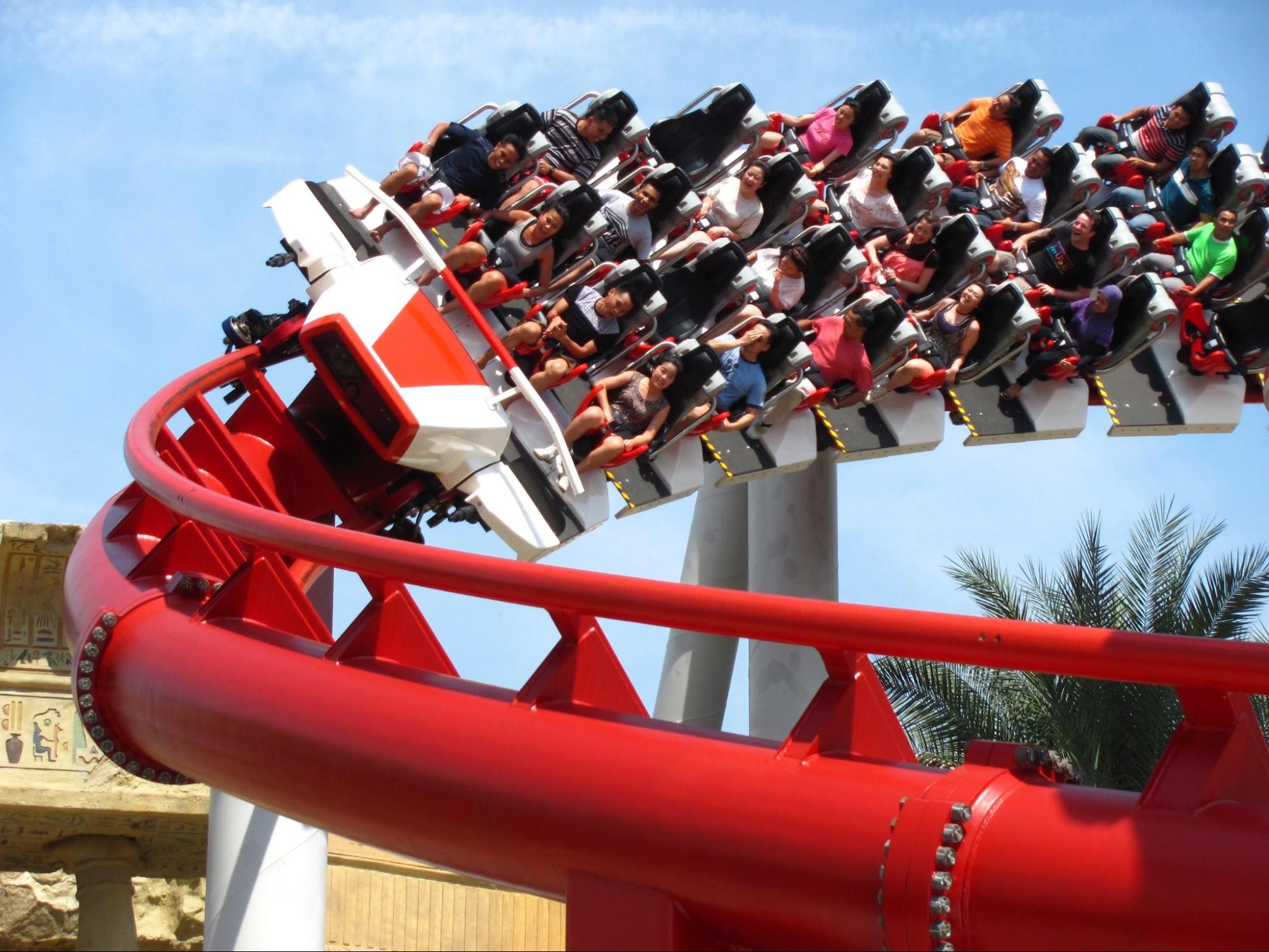 It's always good to go back to the basics.
While not as adventurous as the other entries, no one can deny that Universal Studios Singapore's wide array of hair raising rides have satisfied many adrenaline cravings. From the dueling roller coaster rides of Battlestar Galactica: HUMAN VS CYLON, to the 4D experience on Transformers: The Ride, Universal Studios Singapore is an obvious choice for the adrenaline junkies, but it's always a good choice.
Make sure to spend more time screaming and enjoying the thrill rides at Universal Studios Singapore than waiting in line by getting the Universal Studios Singapore Express Pass. Skip the lines and enjoy the rides with Klook!
Explore Singapore with Klook!
More than just adrenaline-pumping activities, Singapore is a hub for many other equally exciting attractions and activities. From discovering the flora and fauna at Gardens By The Bay all the way to wildlife interactions in the dark at Singapore Night Safari, you're pretty much set for an exciting adventure wherever you go in Singapore!
For more information on other exciting activities, your family can enjoy in Singapore, visit