Anong Kwenta ng Singkwenta Mo?
Klook is bringing back the fan-favorite Doble Panalo promo – and it's bigger and better than ever! As part of Klook's 2nd Birthday, we're turning Doble Panalo into a DOUBLE BLAST with over 2 Million Pesos worth of prizes to be won – Samsung Galaxy tabs, Round Trip flights, and a Sweet Escape photoshoot to name a few – all for just PHP50!
If this sounds like a sweet deal to you, keep reading to find out how you can be one of our Double Blast winners!
*Promo ends September 27, 2019.
Prizes Up For Grabs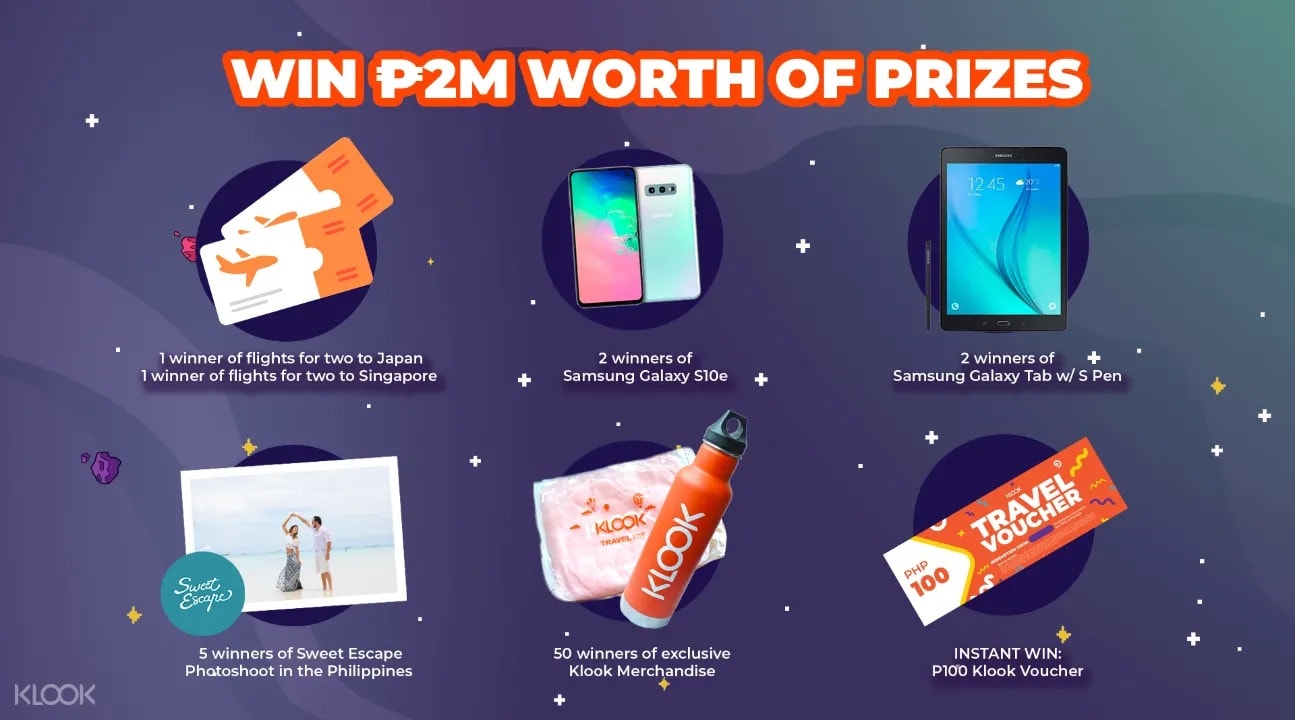 As we turn two (2) this year, we'll be giving away 2 Million Pesos worth of prizes to our awesome Klook Community! It's pretty exciting stuff, so if you want in on this sweet deal – you're gonna want to keep reading.
2 Round Trip Flights to Japan

2 Round Trip Flights to Singapore

2 Winners of Samsung Galaxy S10e

2 Winners of Samsung Galaxy Tab with S Pen

50 Winners of Klook Exclusive Merchandise

Instant Php100 Klook Voucher (Per transaction)

5 Winners of Sweet Escape Photoshoot in the Philippines
Sweet Escape: SweetEscape is an AI-Driven photography platform connected with over 10,000 photographers in over 500 cities around the world. SweetEscape aims to make professional photography easy and affordable for consumers and businesses for any occasion
How To Enter The Double Blast Promo
We're sure you're itching to find out how you can win ALL those goodies we just mentioned! Fear not – it's actually pretty simple. Read on and you'll be one step closer to being one of the Klook Double Blast winners!
*Promo is valid only until 27 Sep 2019 only.
STEP 1: Purchase a Klook Double Blast Voucher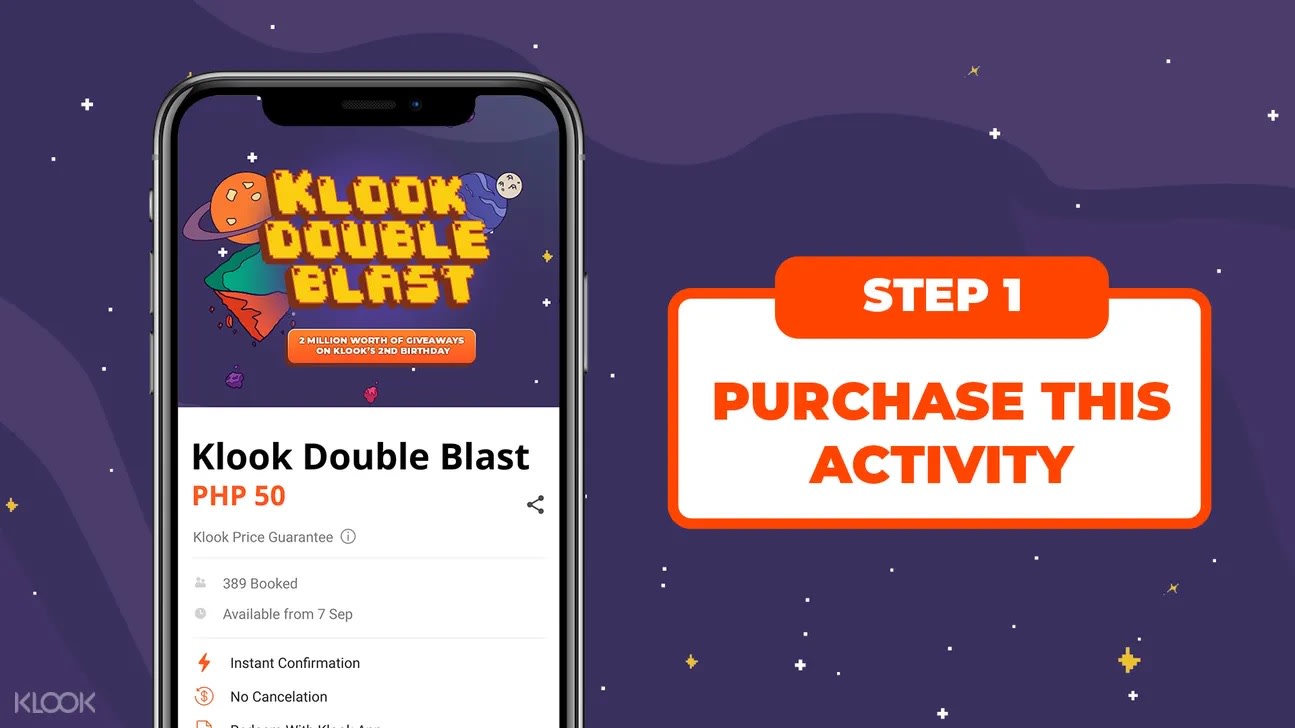 For just Php 50, you can actually get a chance to win over 2 Million Pesos worth of prizes from Klook. If you don't think that's worth the gamble, we don't know what is!
Each Php 50 purchased is equivalent to ONE raffle entry, so for more chances of winning, feel free to purchase more Php 50 raffle entries which can be done through multiple transactions.
*When booking, you may select any date available. This will not affect your entry.
STEP 2: Fill In the Necessary Information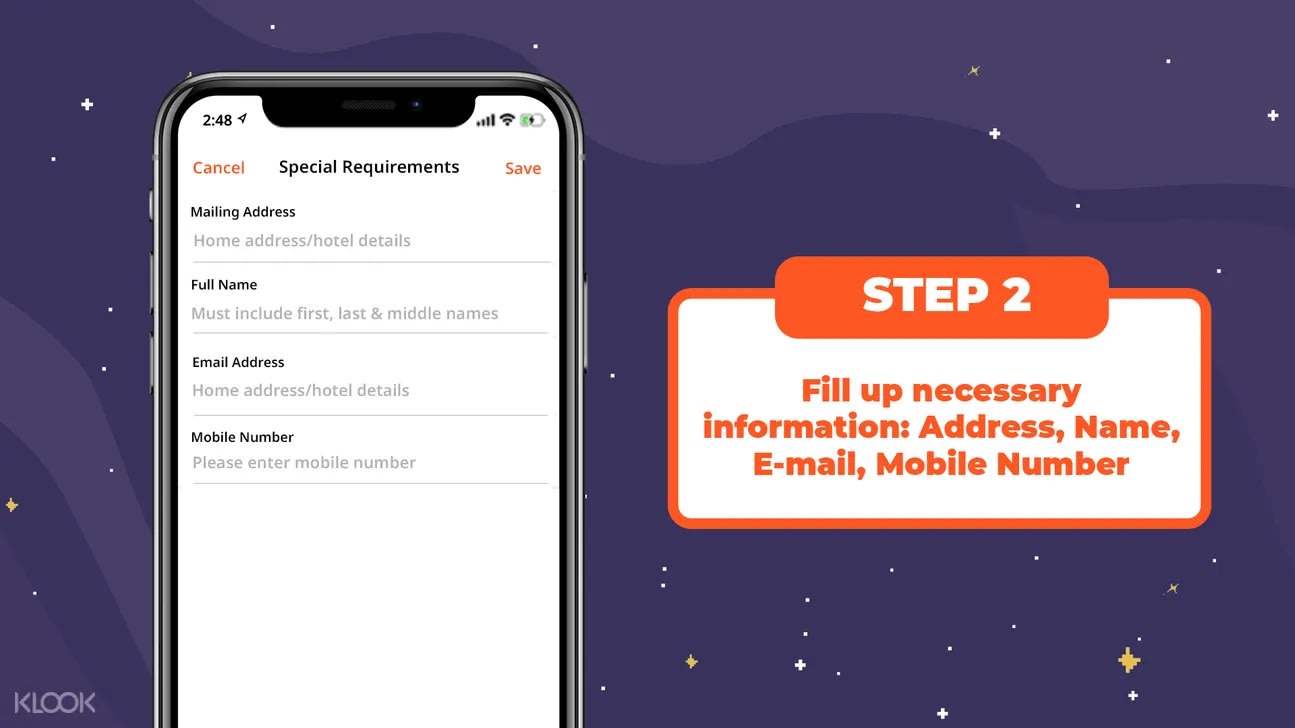 Upon checkout, you will be asked to fill out a couple necessary details for your entry to be deemed valid. This will include your mailing address, full name, email address, and phone number. Be sure to Save this information before check out.
*Incomplete information will result in an invalid entry.
STEP 3: Check your email for a FREE COUPON!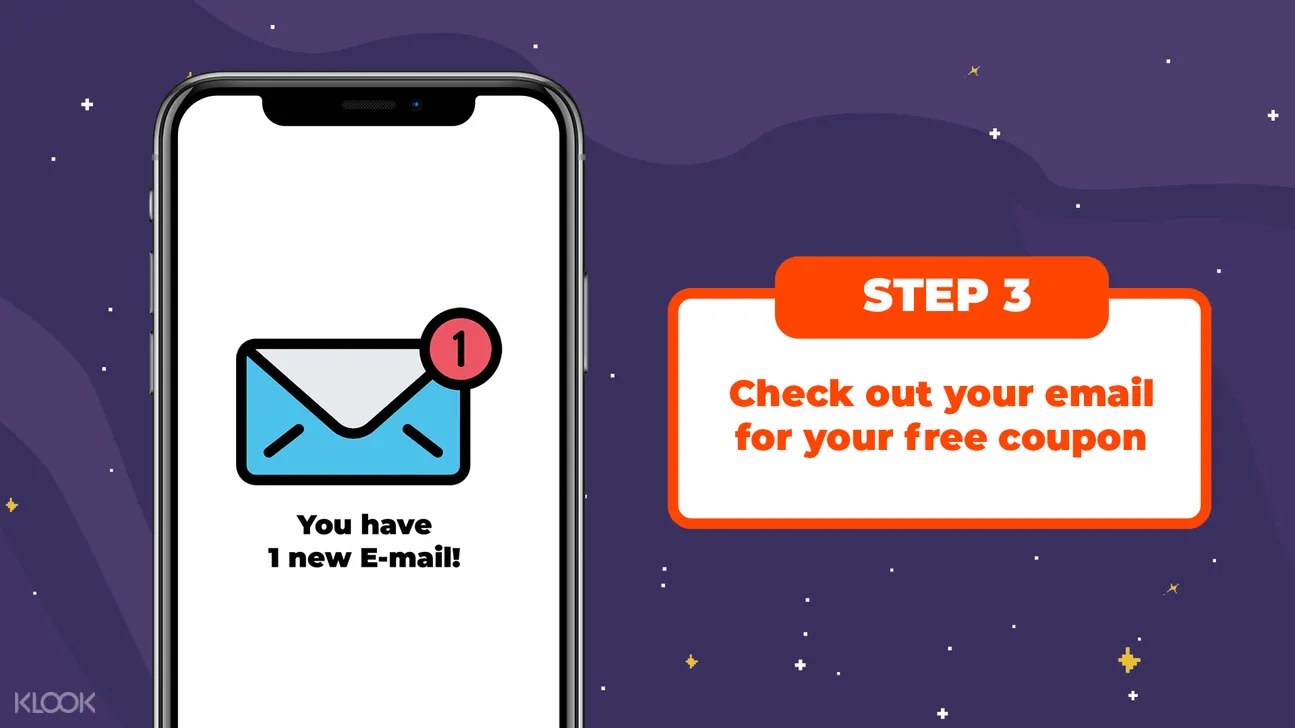 Yup, you read that right! For every Double Blast voucher transaction, you will receive a complimentary Php 100 Klook Voucher which can be used on any of your upcoming Klook bookings! So the more you book, the more Php 100 Klook Vouchers you'll get!*
This Php 100 Klook Voucher can be found in your email or Klook App under "Voucher Number."
*Klook users can book up to ten (10) Double Blast raffle entries per account to be accompanied with a Php 100 Klook Voucher each. If an 11th Double Blast raffle entry is purchased, this will no longer include a Php 100 Klook Voucher.
STEP 4: Stay Tuned to our Facebook Page!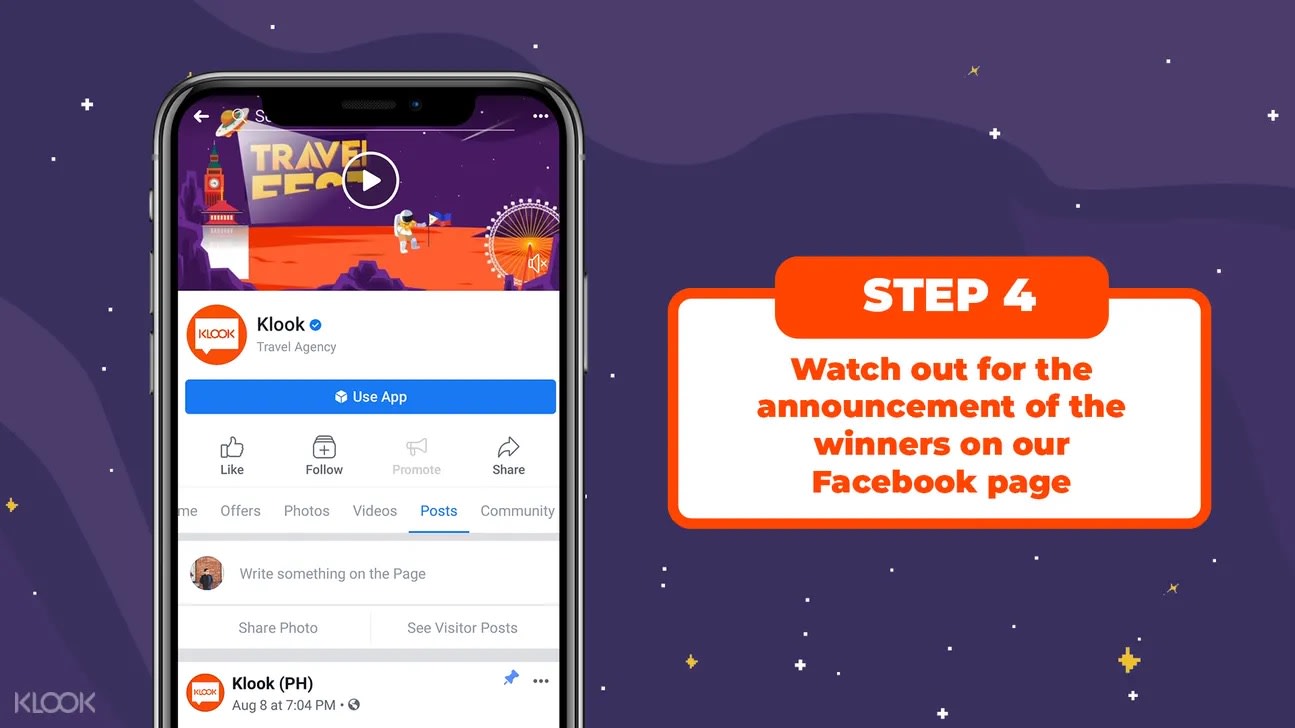 The raffle will run all the way through 27 September 2019, so be sure to get booking those Php 50 raffle entries! To find out if you're one of Klook's Birthday Blast winners, be sure to stay tuned to the Klook PH Facebook Page on October 1, 2019 for the announcement of winners.
Klook is Turning 2 – and We've Got Amazing Deals In Store For You!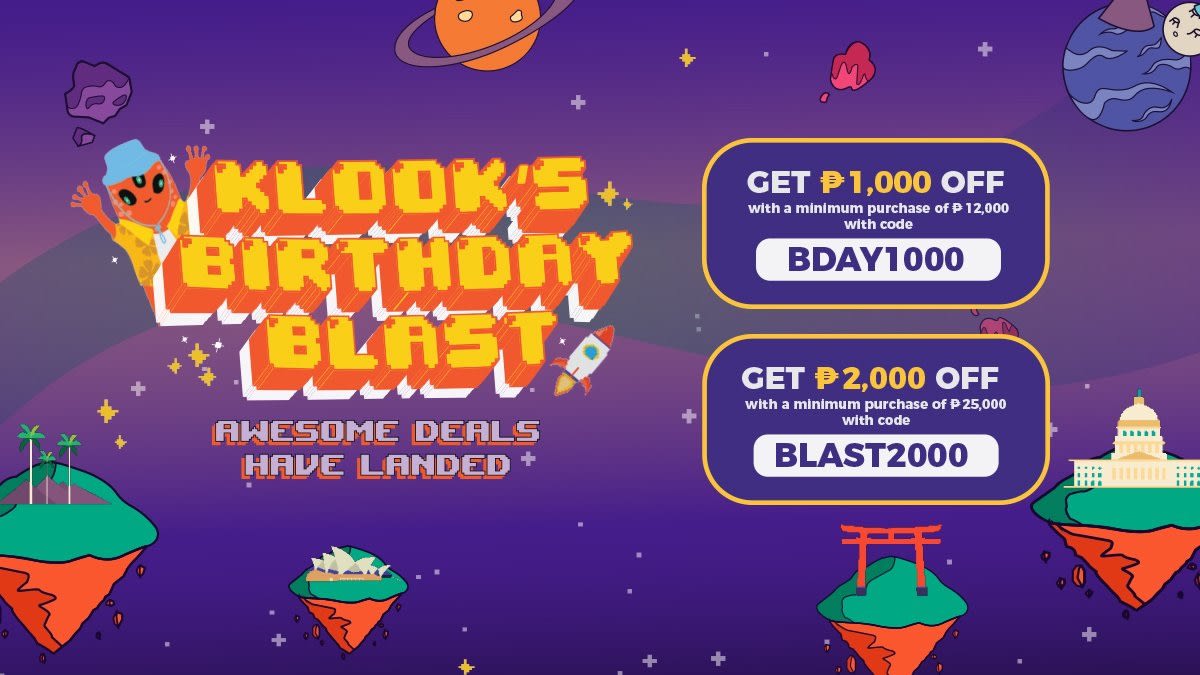 What's a Klook Birthday without any travel deals? Now that we're turning TWO, we're doubling up on the excitement with some pretty awesome deals just for you! To celebrate, we're treating you to up to Php 2,000 OFF your upcoming travels! Get Php 1,000 OFF with the code <BDAY1000> for a minimum spend of Php 12,000 and Php 2,000 OFF with the code <BLAST2000> for a minimum spend of Php 25,000!