Make the most out of Puerto Princesa with this budget itinerary!
Puerto Princesa has always been a go-to destination for different kinds of travelers – be it adventure seekers, Instagram queens, nature lovers, and even history geeks! Now, even budget travelers can have a complete experience of the city with our handy guide.
Keep reading to find out how you can explore the majestic city of Puerto Princesa with only PHP 7,000.
Before Your Trip
Getting to Puerto Princesa from Manila
Plane
For any budget trip, your best bet will always be low-cost carriers like Cebu Pacific and Air Asia. Flights between Manila to Puerto Princesa usually take an hour and typically range from PHP 1,100 to PHP 3,500, depending on when you book.
For the best deals, try to book at least one month ahead and look out for seat sales.
Ferry
You might want to consider riding a ferry too. Ferries from Manila leave once a week during Fridays at 7 PM and arrive at Puerto Princesa after 24 hours. Depending on the type of accommodations you avail, ticket prices range from PHP 1,030 PHP to PHP 6,500. Prices are inclusive of meals and linen.
Accommodations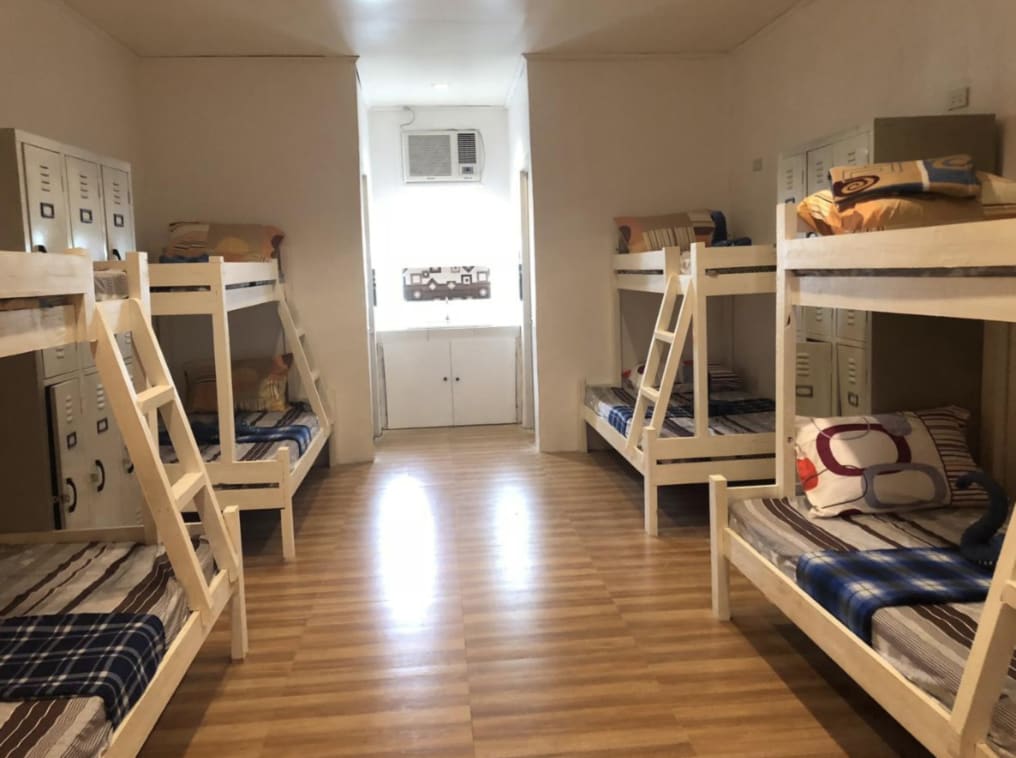 If you're not iffy about sharing rooms with other guests, you can try booking a bed in one of the many hostels in the area, like Hostel Privado and Heideland, Puerto Princesa. Bedspace in hostels like these can set you back around PHP 350 to PHP 500 per person per night.
If you need more privacy, many budget hotels are in the area as well. Greenspace Palawan Hotel, WE Travelers Inn offer accommodations from PHP 1,000 to PHP 1,500 a night.
If you are traveling with a big group, you can also check out Airbnb, Booking.com, and Agoda for apartments and vacation homes for rent.
Klook Travel Tip: It's best to book a place that is within the heart of the city. This way, it's easier for you to look for cheap eats and shop for pasalubong. Also, some tour operators may charge extra fees if your hotel is too far from the central area.
Travel Essentials
Transfers
For hassle-free transportation from the airport to your accommodations, you can book a ride through the Klook app! The shared transfer only costs PHP 75 per person, while booking a private van would cost around PHP 450 to PHP 550 for a group of 4-12.
Wifi and Connectivity
If you are a based outside the Philippines, you can easily avail of a 3G/4G SIM card in the airport. You can conveniently order one through the Klook app and pick it up when you arrive. Booking through the app will cost you PHP350, which is cheaper compared to buying a SIM card on the spot.
3D2N Puerto Princesa Itinerary
Day 1
9:40 AM: Arrive at Puerto Princesa International Airport
Cebu Pacific and AirAsia combined have twelve flights from Manila to Puerto Princesa per day. Choose flights that arrive in the morning to maximize your stay!
10:20 AM-11 PM: Airport Transfer to Accommodations
If you used the Klook application to book your transfer, proceed to the Lexxus shuttle booth located at the Arrival Hall. An airport representative will meet you at the counter. Otherwise, you can hail a tricycle, jeepney or taxi at Arrival Hall as well.
Once you arrive at your hotel, ask to leave your baggage at the reception desk.
1 PM: Pick Up for Puerto Princesa Heritage Tour
Take a City Heritage tour to learn more about the history of Puerto Princesa!
The city tour's first stop will be the Palawan Wildlife Rescue and Conservation Center, where you can check out live crocodiles up close! You will also be able to observe bearcats, ostriches and other animals in the area.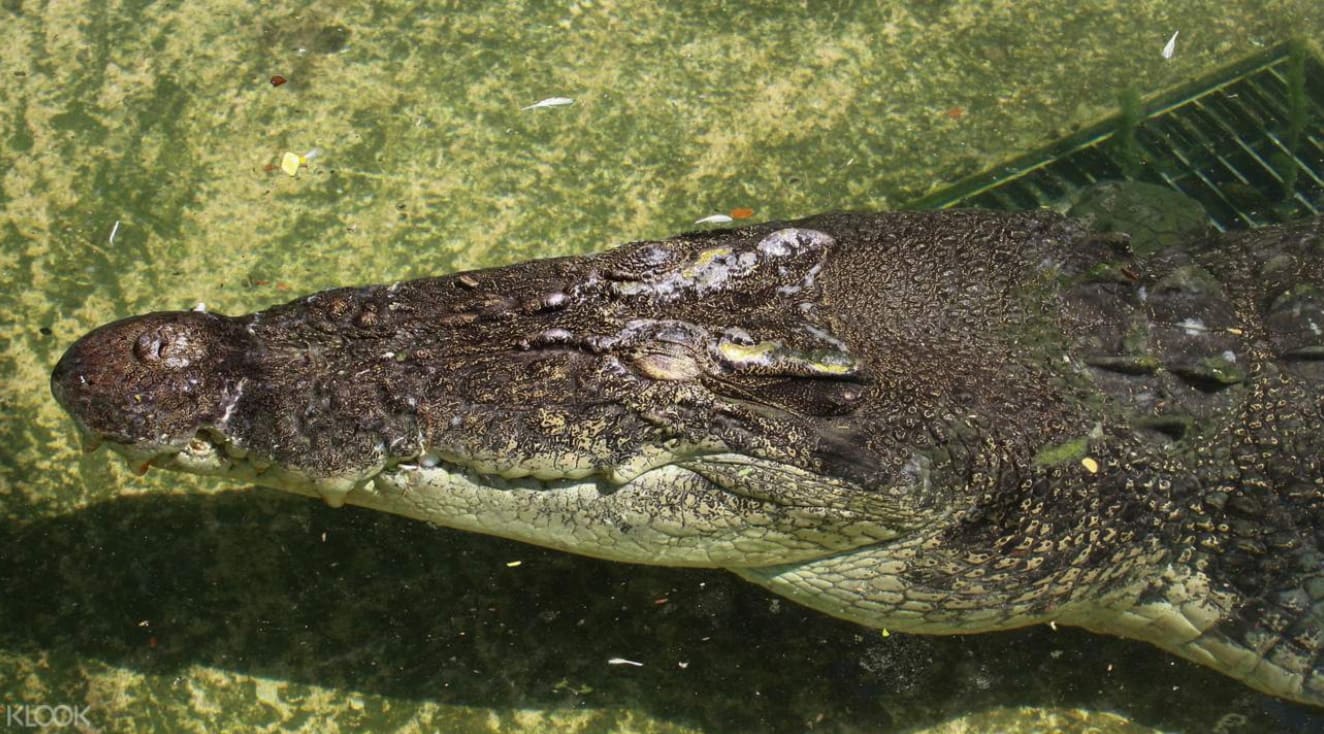 From there, head on to Mitra's Ranch, where you can relax while enjoying a panoramic view of Puerto Princesa.
Your next stop will be Baker's Hill, where you can grab some sweet treats. The theme park is famed for their cashew nuts, hopia, brownies, and other delicacies, so you might want to bring some home for friends and family. You can also take pictures alongside the various statues and Instagram-worthy places in the area.
Afterward, make your way to the Immaculate Concepcion Cathedral. Dating back to the Spanish Era, the first Catholic Mass in Puerto Princesa was held here. You will also stop by Plaza Cuartel, which was used as a garrison by Spanish soldiers back in WW2.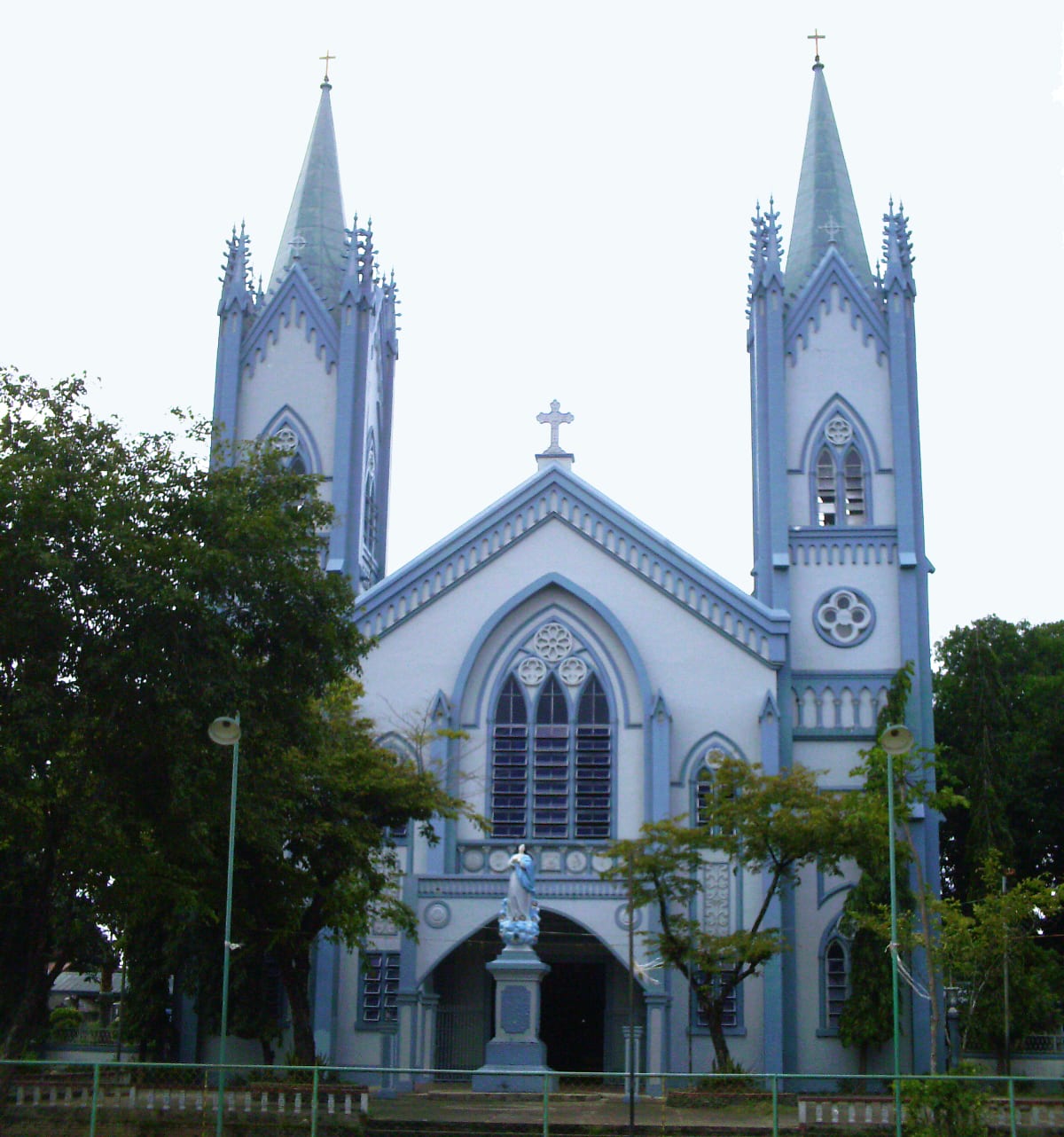 The tour ends with a stroll down the Promenade and Baywalk, where you can take the time to buy souvenirs or relax before heading back to your hotel.
5 PM: Arrive at Hotel
Have some dinner at a nearby restaurant and get ready for the next day of your Palawan adventure! We recommend trying some local delicacies like tamilok, crocodile sisig, danggit lamayo or chicken inato!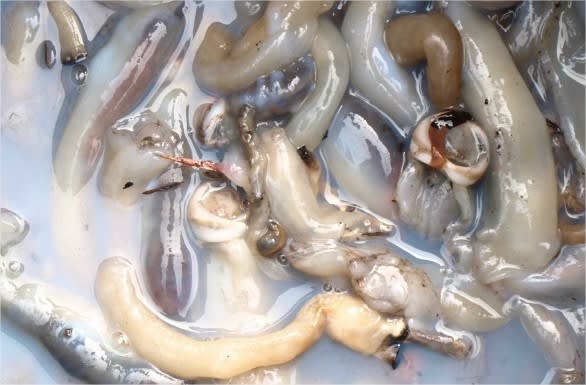 Day 2
7 AM: Honda Bay Island Hopping
Grab some breakfast before getting picked up for the Honda Bay Island Hopping Tour.
In Luli Island, you can play along the vast sandbar and swim in the shallow waters. Enjoy a free picnic lunch at Starfish Island and get your heart racing with water sports in Cowrie Island!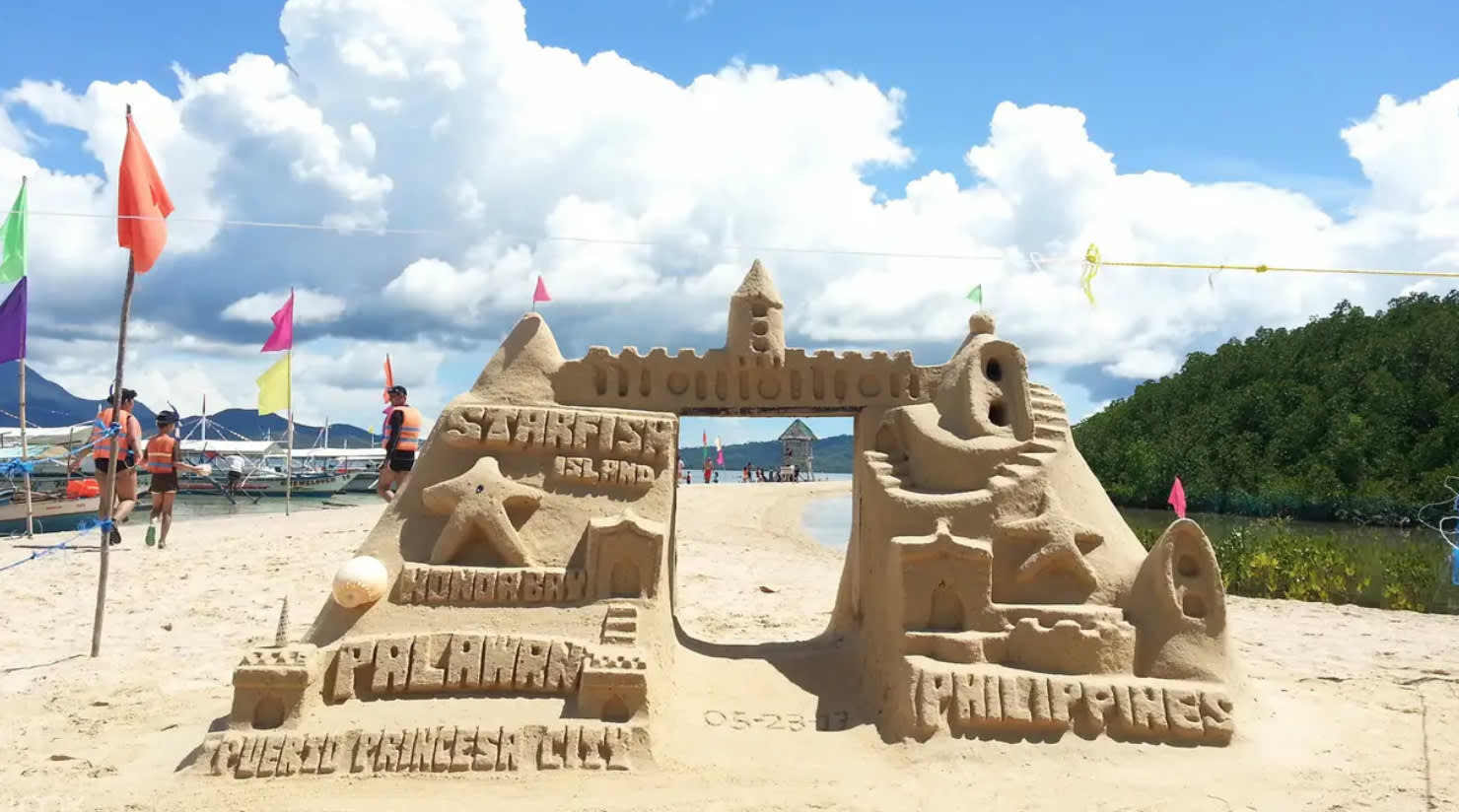 3:30 PM: Arrive at Hotel
Enjoy your free time however you choose to. Freshen up, take a nap, or satisfy your sweet tooth with some merienda! If it's near your hotel, Nokinocs Savory House is worth checking out. Try their famous halo-halo and thank us later!
5 PM – 9:30 PM: Firefly Watching
Firefly watching is one activity you shouldn't miss in Puerto Princesa! Row down the dark Iwahig River to witness countless fireflies, bioluminescent plankton and a starlit sky you will never find in the city.
This tour comes with a free Filipino buffet dinner too, so you don't need to worry about shelling out extra cash for that.
Day 3
7 AM – 4 PM: Explore the Underground River
No trip to Puerto Princesa would be complete without a visit to the Puerto Princesa Subterranean River National Park. This UNESCO Heritage Site boasts of jaw-dropping caves, diverse flora and fauna and beautiful rock formations.
After a morning of exploration, enjoy a buffet lunch at Sabang Wharf before the long drive back to your accommodations.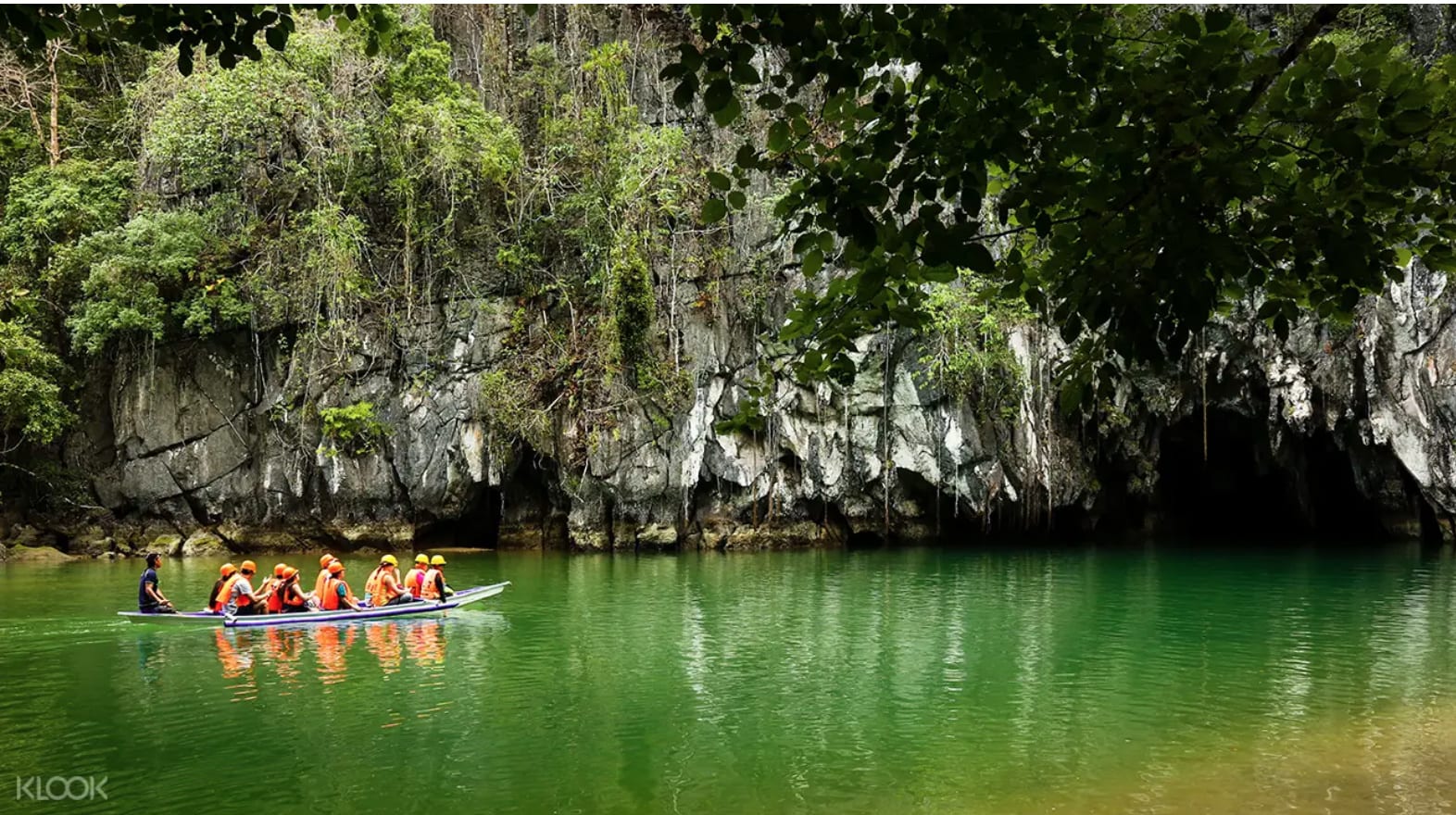 4:30 PM: Arrive at Hotel
Freshen up and have an early dinner in preparation for your flight home.
Budget Breakdown per Person
Activity

Cost

Shared Puerto Princesa International Airport Transfers (PPS) for Palawan

(Airport to Hotel & Hotel to Airport)

PHP 75 X 2 = PHP 150

Puerto Princesa City Heritage Tour

PHP 600

Honda Bay Island Hopping Tour

PHP 1400

Puerto Princesa Firefly Watching

PHP 1100

Puerto Princesa Underground River Day Tour

PHP 1,570

Total of Klook activities

PHP 4,820

Total of Klook activities with <TRIPNATIN> Promo Code

PHP 4,520

Roundtrip flights

PHP 2,200

Accommodation (PHP350 *2 nights) 

PHP 700

GRAND TOTAL PER PERSON

PHP 7,420
Anong trip mo?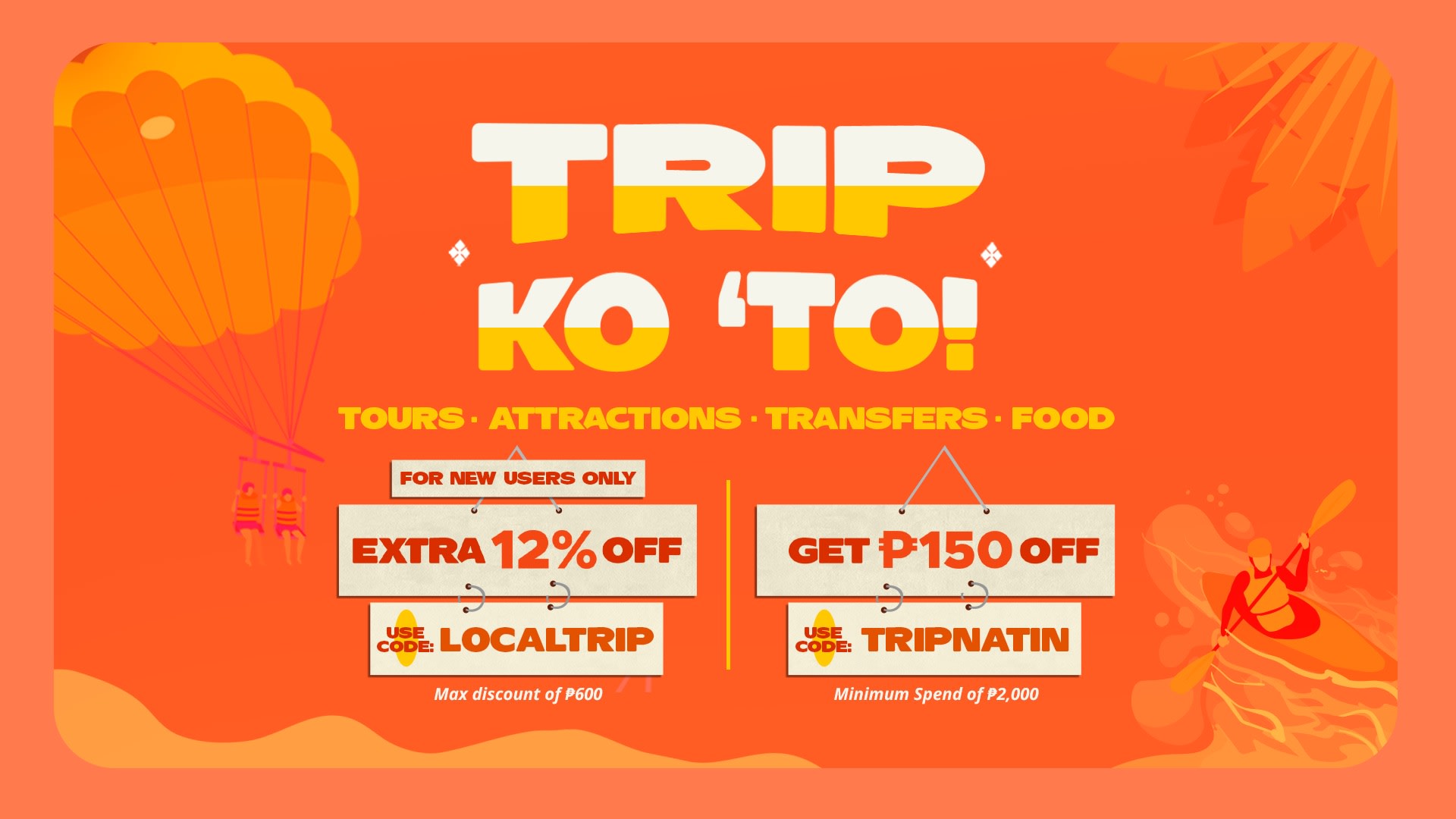 Whether you're down for a historical food walk or parasailing over an island, you're sure to find your ideal trip in one of the Philippines' 7,107 islands. So if you're looking for a sign to finally make the trip, Klook's Trip Ko 'To promo will make the decision a whole lot easier! With the promo code <TRIPNATIN> you can get PHP 150 OFF all Philippine products with a minimum spend of Php 2,000. While new users can use the promo code <LOCALTRIP>  for an extra 12% OFF all Philippine activities (max. Discount of PHP 600). Kung ano man trip mo, i-book mo na!