Travel to Los Angeles on a Budget!
One of the major cities tourists look forward to visiting in America is Los Angeles, and why wouldn't they? Home to endless summers, A-List celebrities, and a thriving food scene, La-La-Land is one city every person must visit at least once in their lifetime! If you're planning a visit to Los Angeles anytime soon, here's a budget guide to help you lower the costs of your trip! Keep reading to find out how you can spend just under PHP 60,000 for your entire LA trip!
Before your flight
Before you fly off to Los Angeles, here are a couple things you need to book prior your trip including everything from visa to transport passes.
US Visa for Filipino Passport Holders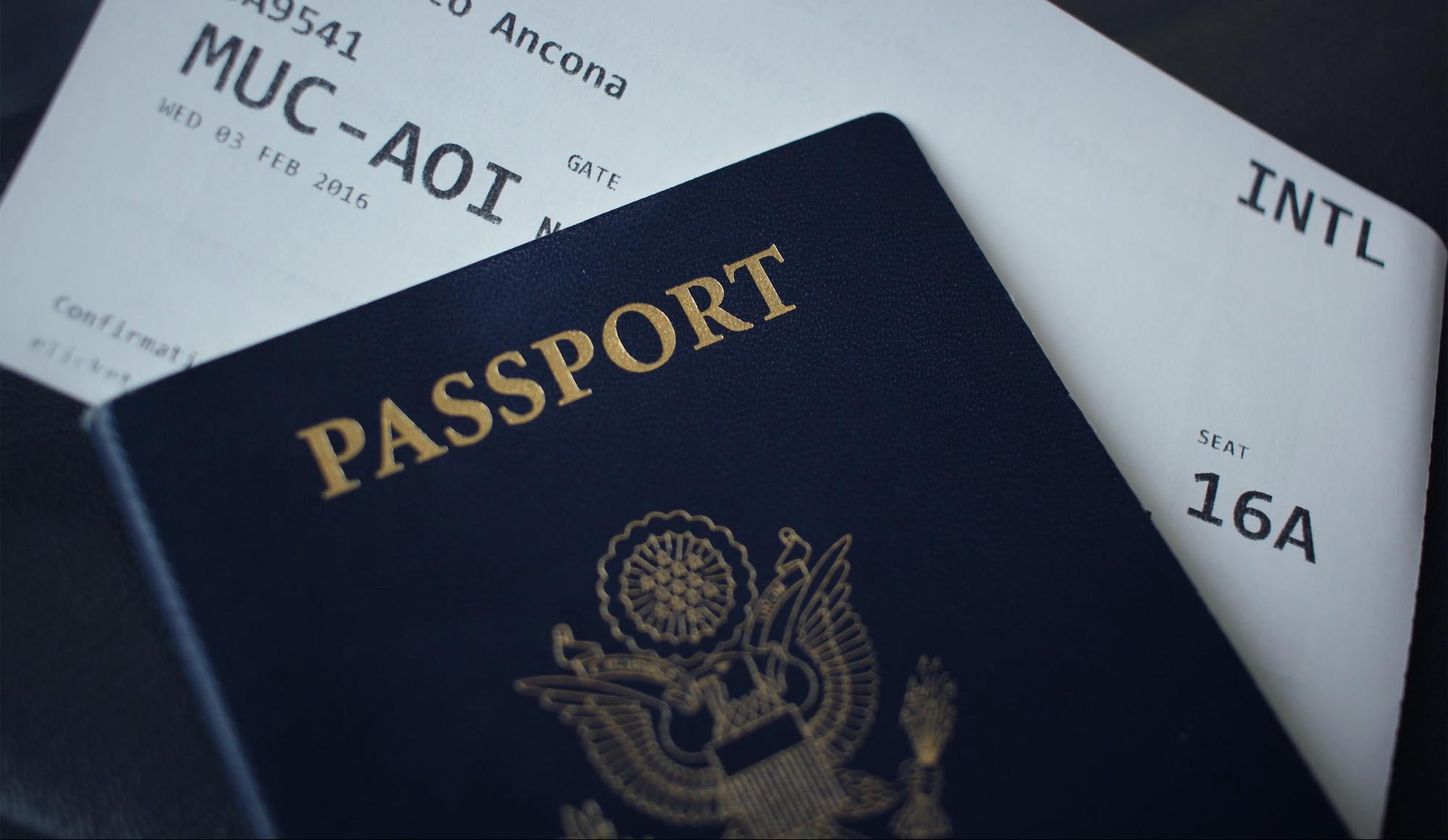 The first thing you need to secure before travelling to the America is a valid U.S. visa! If you're unsure of the process, you can refer to our U.S. Visa Guide! Do note that having a visa will not guarantee you entry to the United States!
To process and acquire a B1/B2 Visa, the standard rate would be Php 8,650 ($160).
Roundtrip Flights (MNL – LAX, LAX – MNL)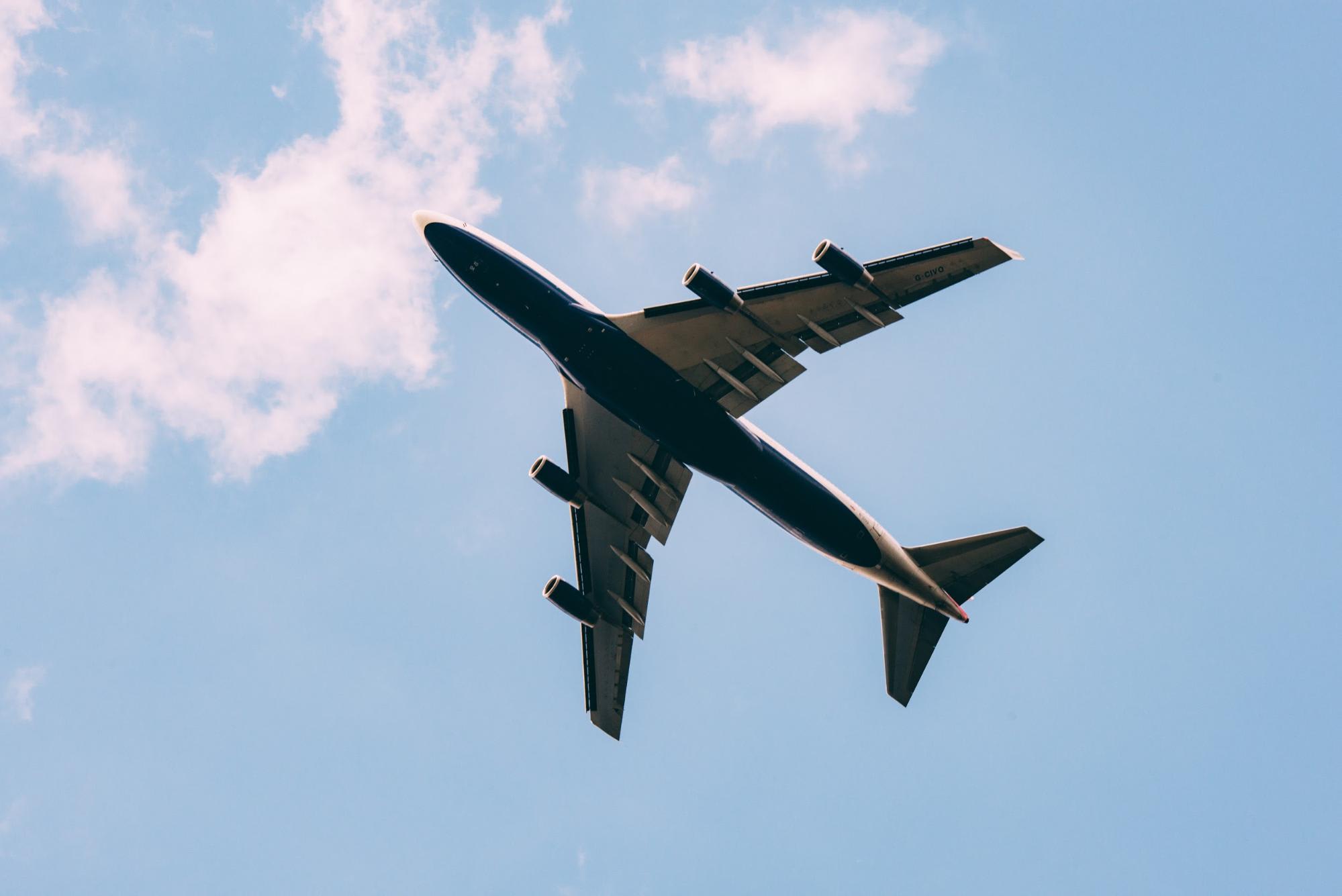 Fortunately for Filipinos, there are already a number of airlines that provide direct flights to Los Angeles – including Philippine Airlines, EVA Air, and Cathay Pacific. Typically, the range for a roundtrip flight from Manila (NAIA) to Los Angeles (LAX) would cost Php 30,000 to Php 40,000. These prices usually go down during the months of January, February and September – from as low Php 10,000 one-way and Php 22,000 for a round-trip flight. Be sure to check Skyscanner to get updates with the best flight deals.
* Please take note that prices change everyday and per chosen departure date.
Klook Tip: If possible, compare airline prices even before getting your visa to target the travel dates with lower prices.
Accommodation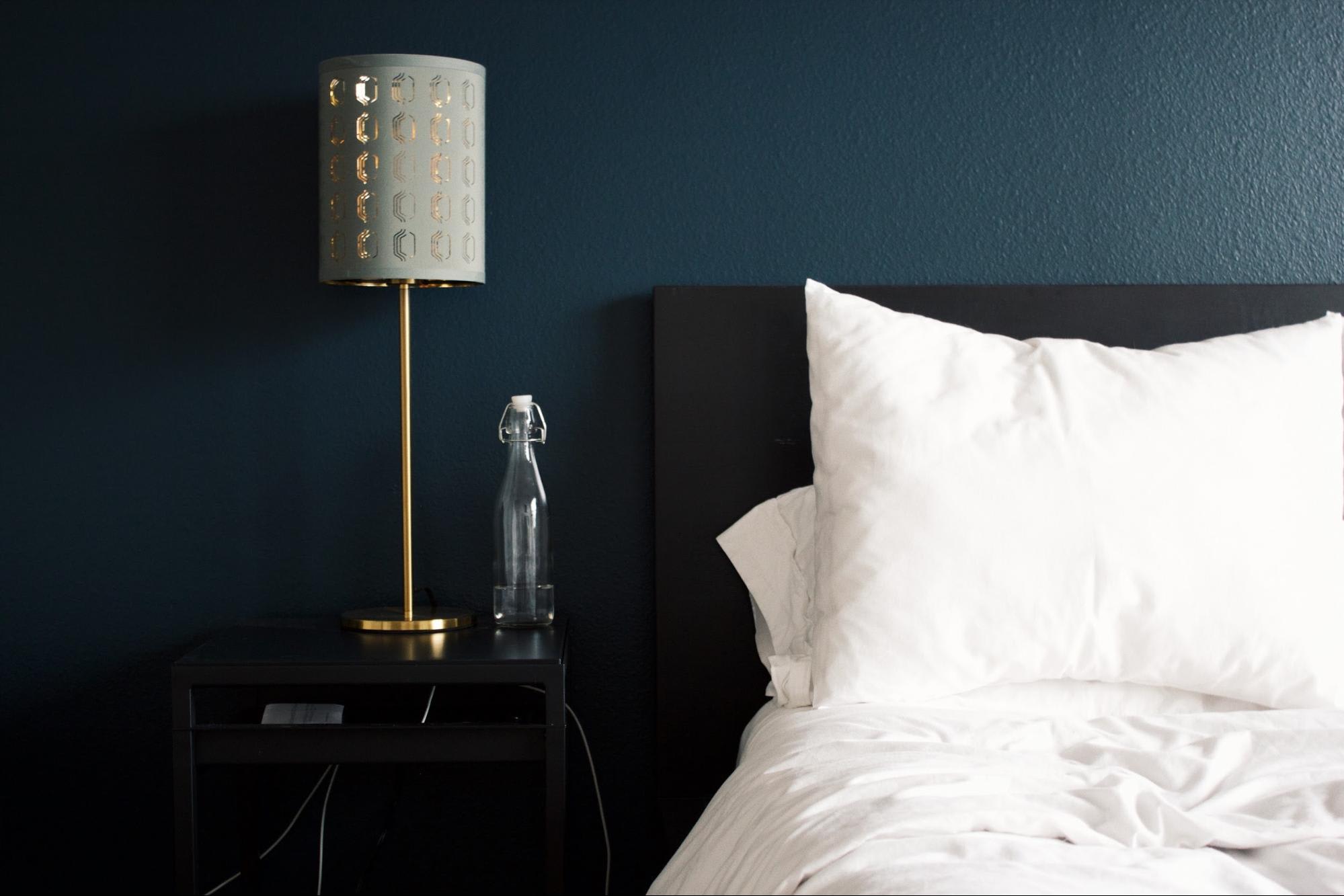 1. Couchsurfing
Most Filipinos travel to the US to visit family and friends, so if your relatives can accommodate you during your stay, this will definitely save quite a lot of money! If you don't mind couchsurfing in strangers' homes, you can also try out actual Couchsurfing and meet new people from all over the world! This service will not cost you a dime.
2. Airbnb
Airbnb accommodations are actually pretty popular in Los Angeles, and you can rent a decent room or apartment for around Php 2,000 a night. Some serious budget travelers would go as far as renting out a university dorm for around $25/night. If you find nothing wrong with this, go right ahead! You won't be spending your days in the dorm room anyway, right?
To avoid sky-high prices, avoid accommodations in the swanky areas of Beverly Hills and Hollywood. Instead, settle for neighborhoods like East Hollywood, Los Feliz, Silver Like, and Koreatown – which are all easily accessible by the Metro Stations.
3. Hostels
Fortunately for budget travelers, some of the most talked about hostels in the country are located right here in LA! For room-shares under Php 2,000 a night, some options include Walk of Fame Hollywood Hostel, USA Hostels Hollywood, and Samesun Venice Beach. One great thing about hostels is that you don't need to sell an arm or a limb to be right smack in the city centre! Plus, you get the chance to interact and engage with other travelers as well. For more hostel options, check out hostelworld.com!
Travel Essentials
4G WiFi Device – Stay connected throughout your stay with a 4G WiFi Device. Getting around in and out LA will be so much easier with this travel essential, for sure!

Shared LAX Airport Transfer – Worry not about your commute from the airport to your accommodation and back! Book your shared airport transfer from Klook for a fuss-free transfer. Trust us, this will be way cheaper than the rates taxi drivers will charge foreigners at the airport – so avoid it at all costs!

GO Los Angeles Card – Purchase a discounted GO Los Angeles Card from Klook and visit all of the city's top attractions for FREE! Some attractions include Madame Tussauds, the Hop-on Hop-off Sightseeing Bus, Warner Bros. Studio Tour and even Six Flags! This value card is all you need to have an amazing stay in LA – and to save big we highly recommend dedicating an entire day to see the 30+ available attractions included in the card.
Things to do in Los Angeles on a budget
1. Disneyland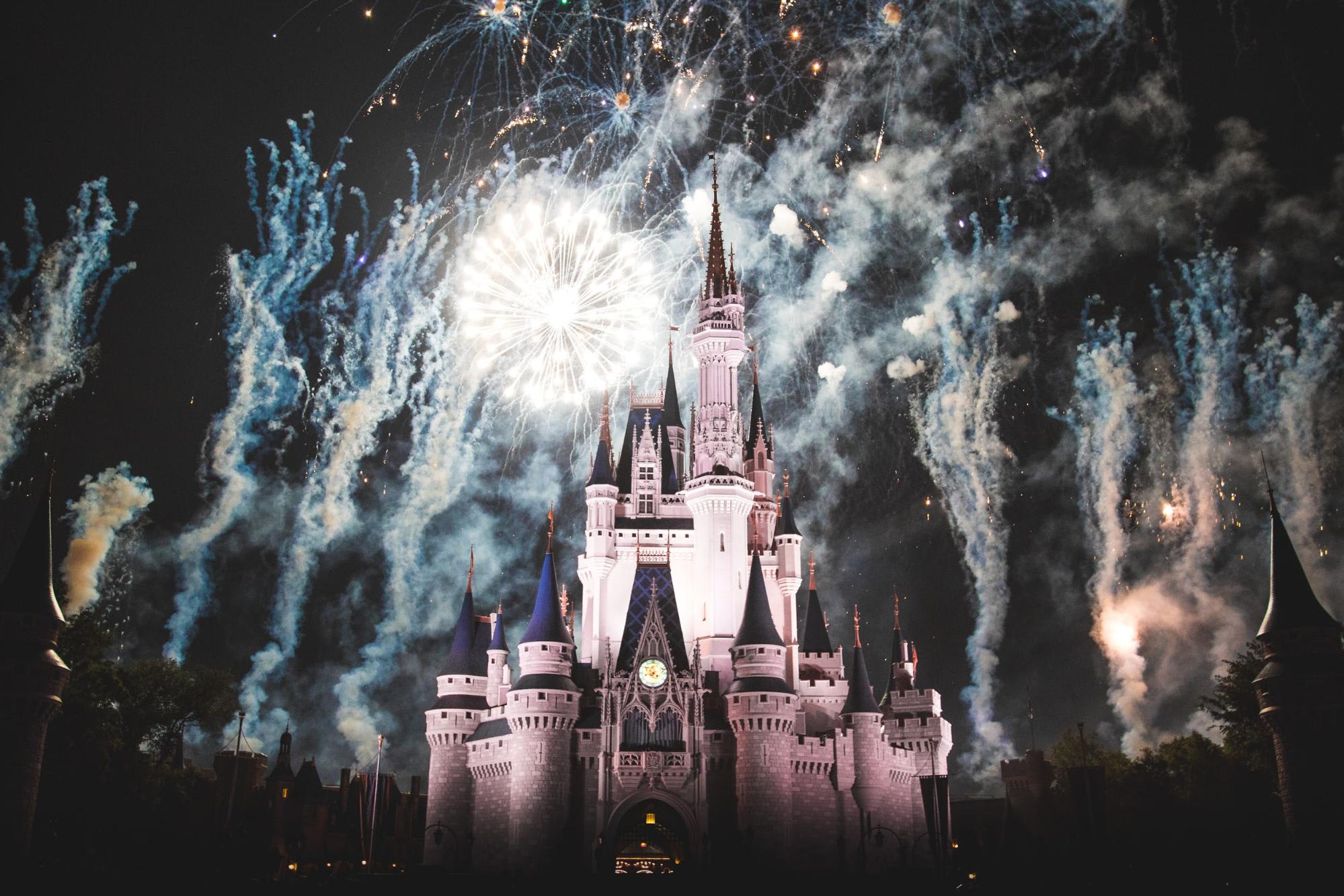 If you're skipping out on Disneyland on your first visit to Los Angeles, then you're doing it wrong. This activity is one you cannot miss – especially with the Anaheim branch being the first ever Disneyland theme park in the world! We promise, you'll be nothing but happy in the happiest place in the world – especially with Klook's discounted Disneyland tickets! Not only will you get to save big, but you'll also get to skip the lines and enter the park immediately to maximize your stay!
2. Hop-On Hop-Off Tour of Los Angeles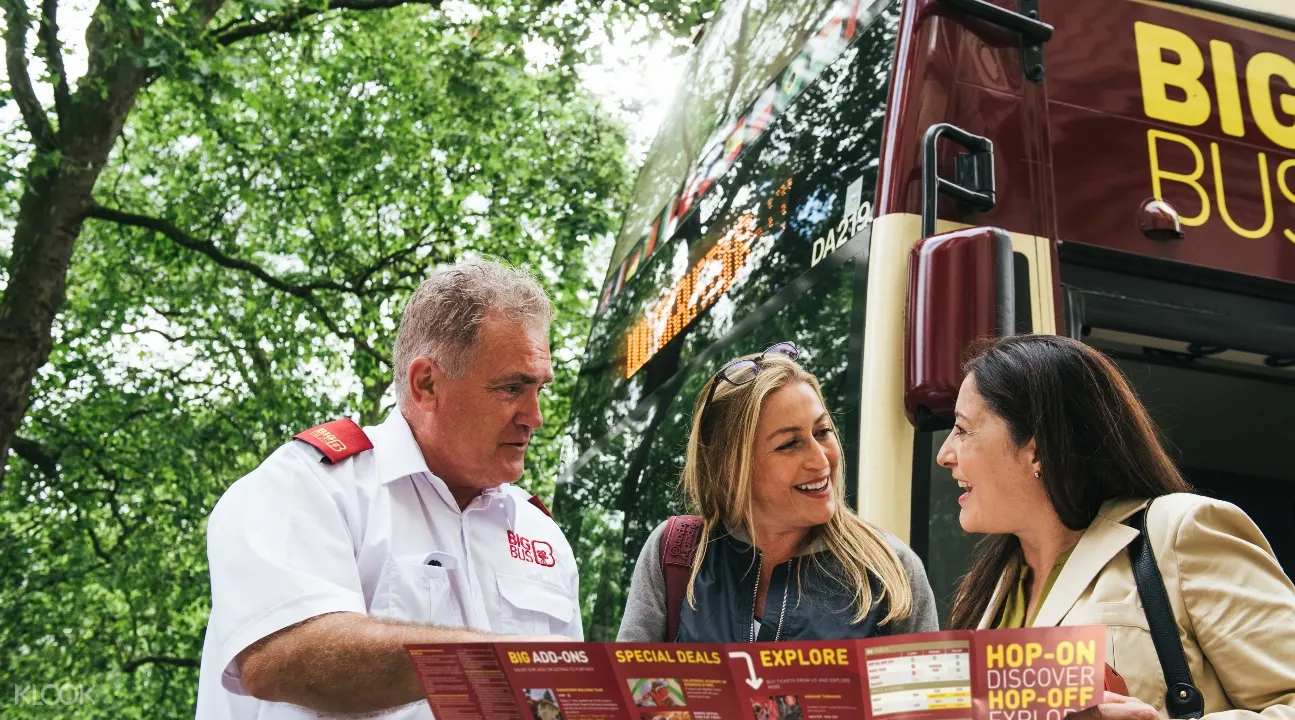 See the best of Los Angeles in a day through a Hop-On Hop-Off Los Angeles Tour Bus! If you've purchased your GO Los Angeles Card, the BigBus Los Angeles tour is included in one of the many activities, so you can access this for absolutely free! Simply hop on at one of the pick up destinations and hop off the bus anytime a certain destination peaks your interest.
3. Warner Bros. Studios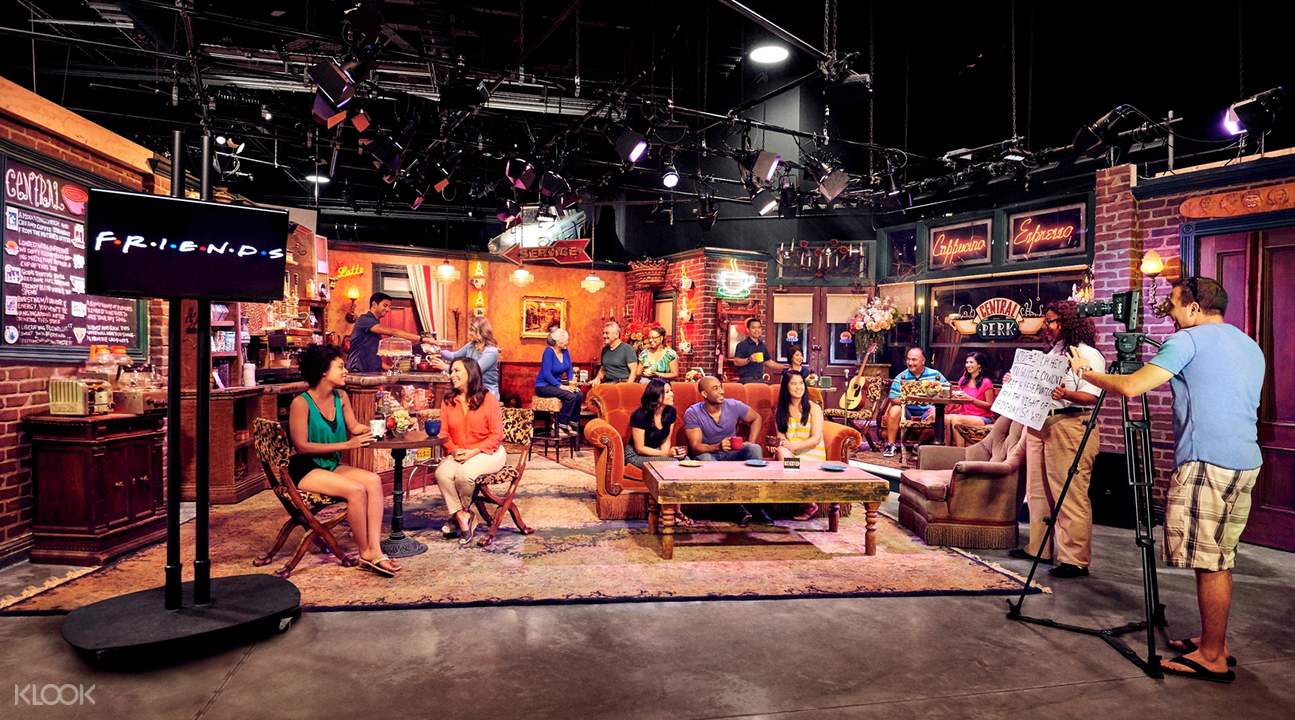 As Los Angeles is nicknamed the City of Stars, an LA trip would be incomplete without diving deep into the culture of film and television – and we can't think of a better experience than a tour of the Waner Bros. Studios. Home to some of the most iconic movies and series in history – FRIENDS, Batman, and Harry Potter included – studio guests will be given VIP access to sets designs, greenscreens, and actual props and costumes! This is another activity that you can access 100% FREE off your GO Los Angeles Card, so you'll definitely get a bang for your buck!
4. Venice Beach
Venice Beach is undoubtedly one of LA's best beaches. Apart from the many water activities you can enjoy, there's also so much to see and visit along the boardwalk! This is the perfect place to relax and meet up with friends and family for a nice meal or some boutique shopping! However, if you're looking to spend some time by the sea, the beach is free of charge so you can lounge around and enjoy a nice sunny day in LA here!
2. Santa Monica Pier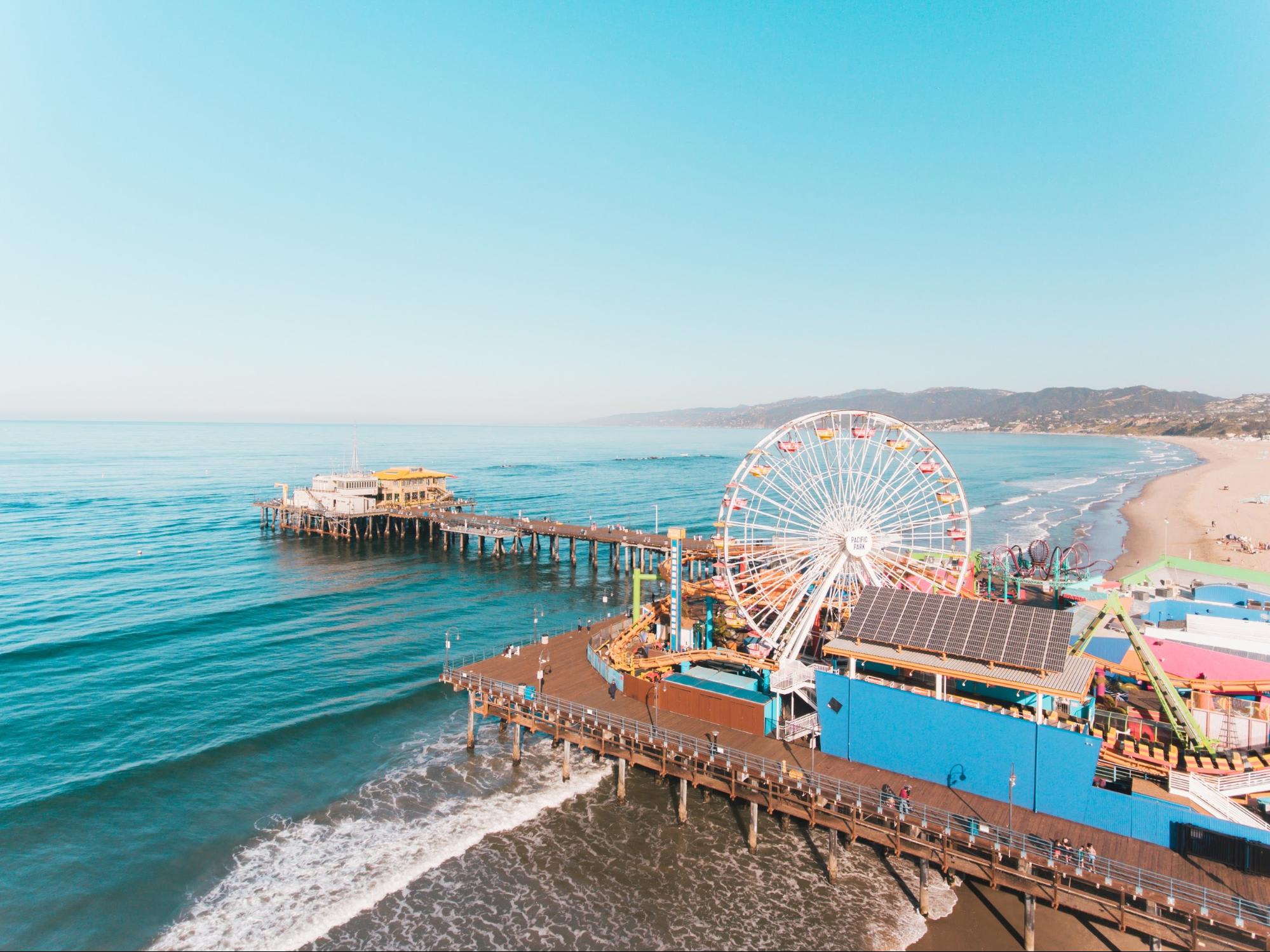 As you approach Santa Monica Pier, you'll immediately notice the many rides and attractions – including the famous Pacific Wheel! You can opt to purchase an unlimited pass to these Santa Monica activities, but it's pretty much free to walk through! Along the beach, there are a number of restaurants and boutiques to visit if you think the pier gets too crowded! We recommend visiting during the late afternoon in order to catch the stunning sunset from the pier.
3. Museums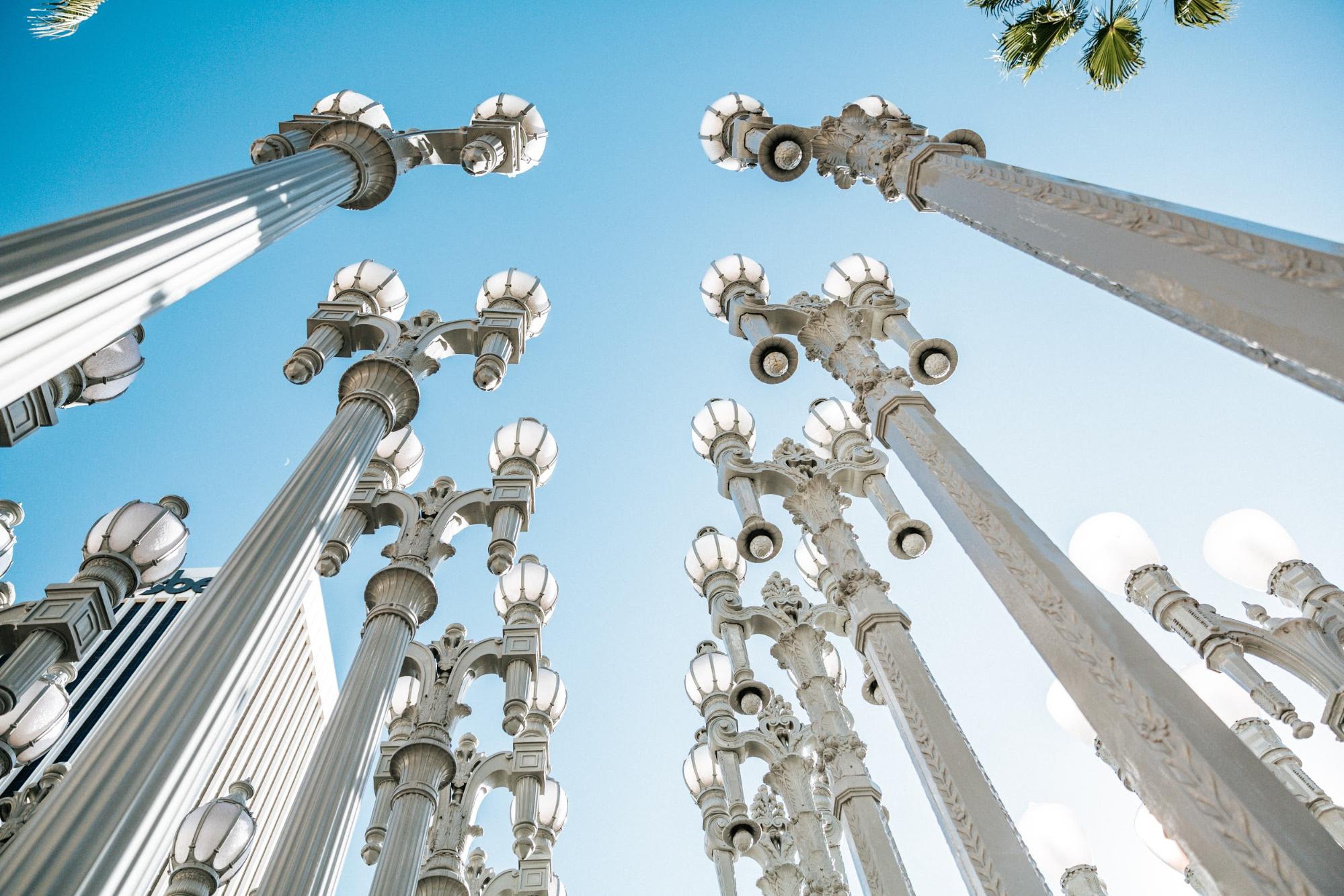 Los Angeles is home to a number of world-class museums that you can enter for free! In the event it isn't free everyday, check their websites for specific days in the week they waive entrance fees! For instance, LACMA is open for free every second Tuesday of every month, but its famous light posts are open to the public at no additional cost.
For free museums, visit the J. Paul Getty Museum, Los Angeles County Museum of Art, Museum of Contemporary Art, or The Broad!
4. Runyon Canyon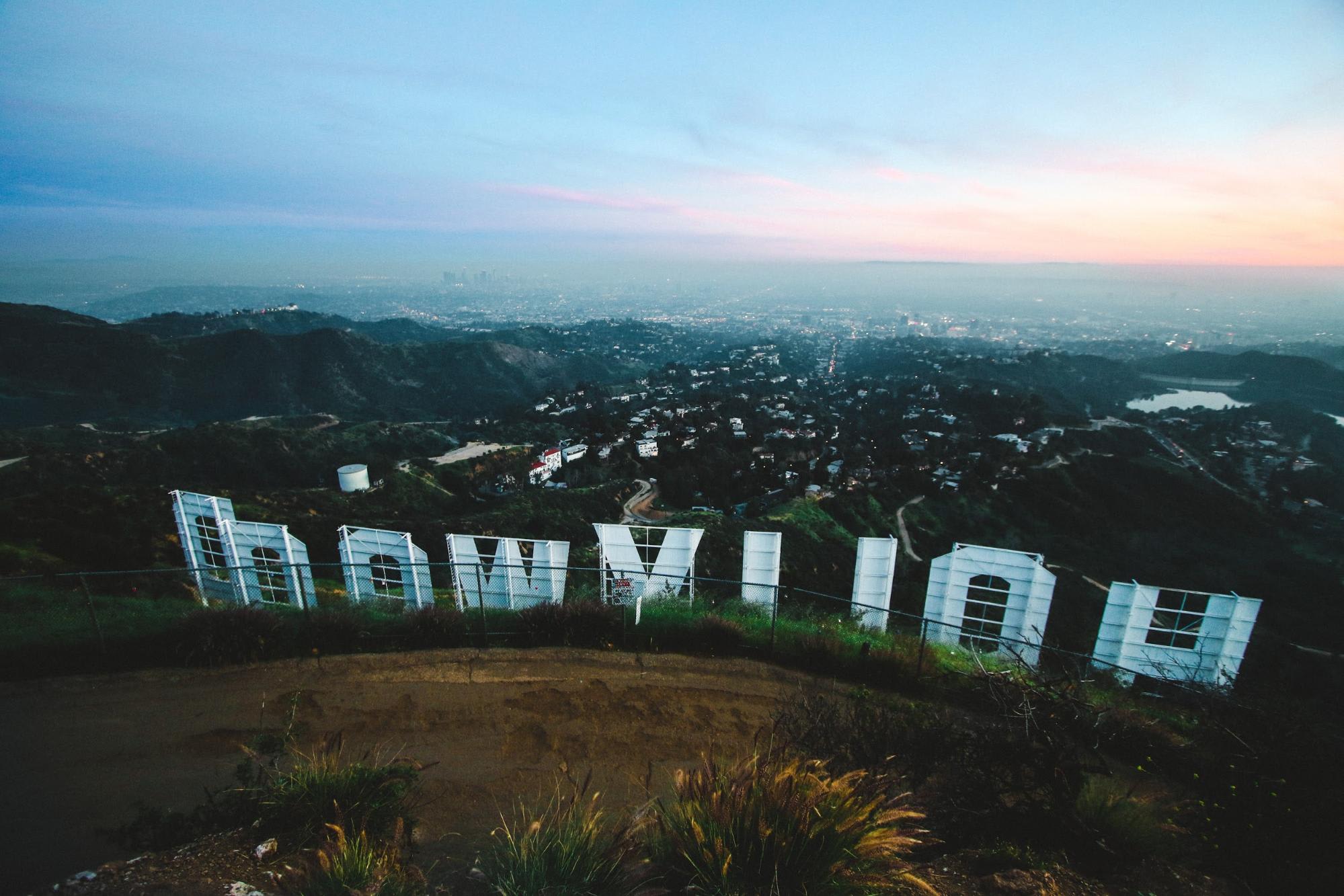 One common activity amongst locals is hiking. With an abundance in hiking trails in Los Angeles, there's no excuse not to stay in shape! Runyon Canyon is the city's most popular hiking trail and leads up to the Hollywood sign! So set those alarms and get moving once the sun rises to avoid the crowds!
5. Griffith Observatory and Park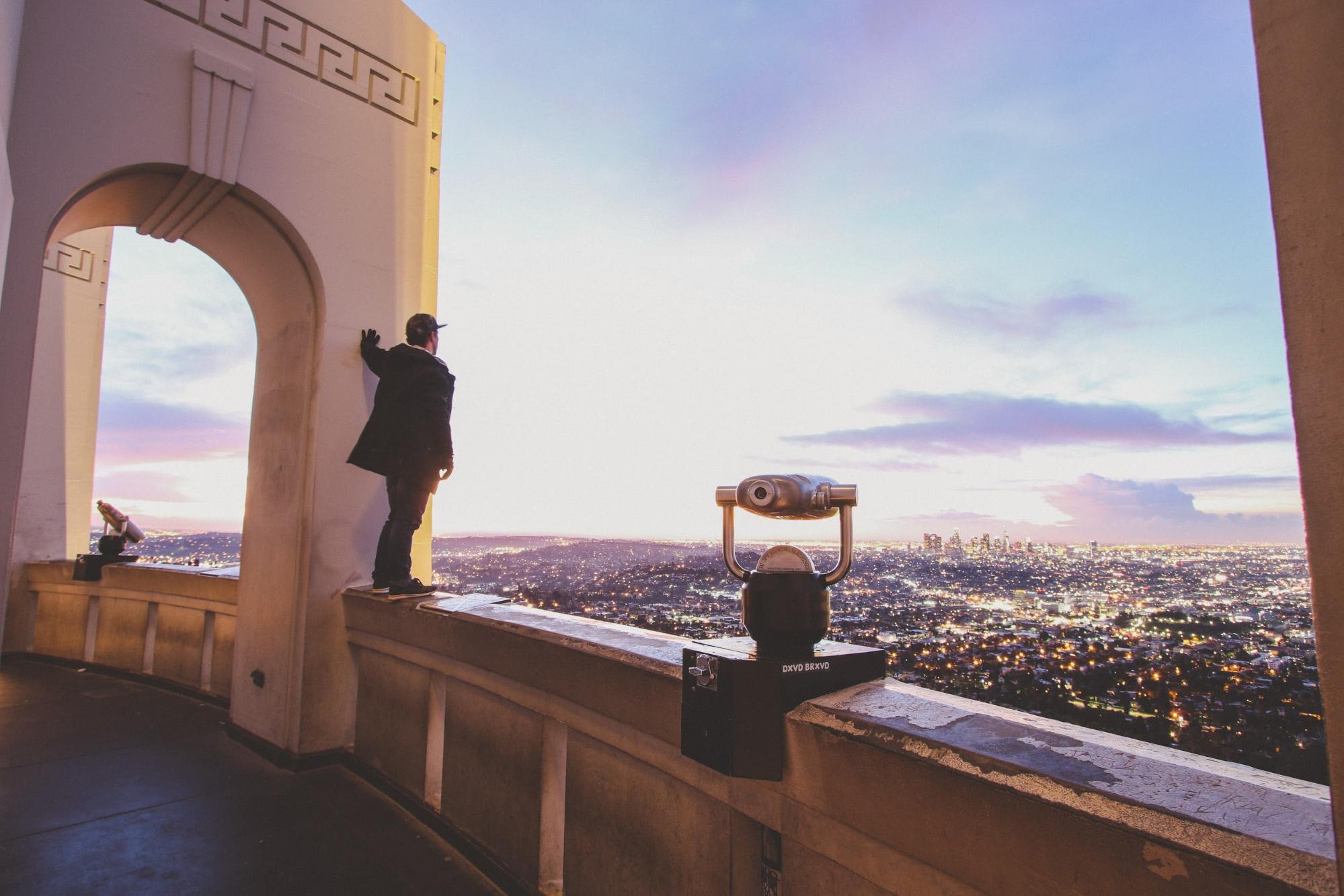 The Griffith Observatory is one of the most popular observatories in the world, and you can enter and look through telescopes and exhibits all for free! Apart from that, its hilltop location also gives visitors access to unparalleled sights of the city! Afterwards, explore, take a walk or have a picnic at Griffith Park!
6. Rodeo Drive and Beverly Hills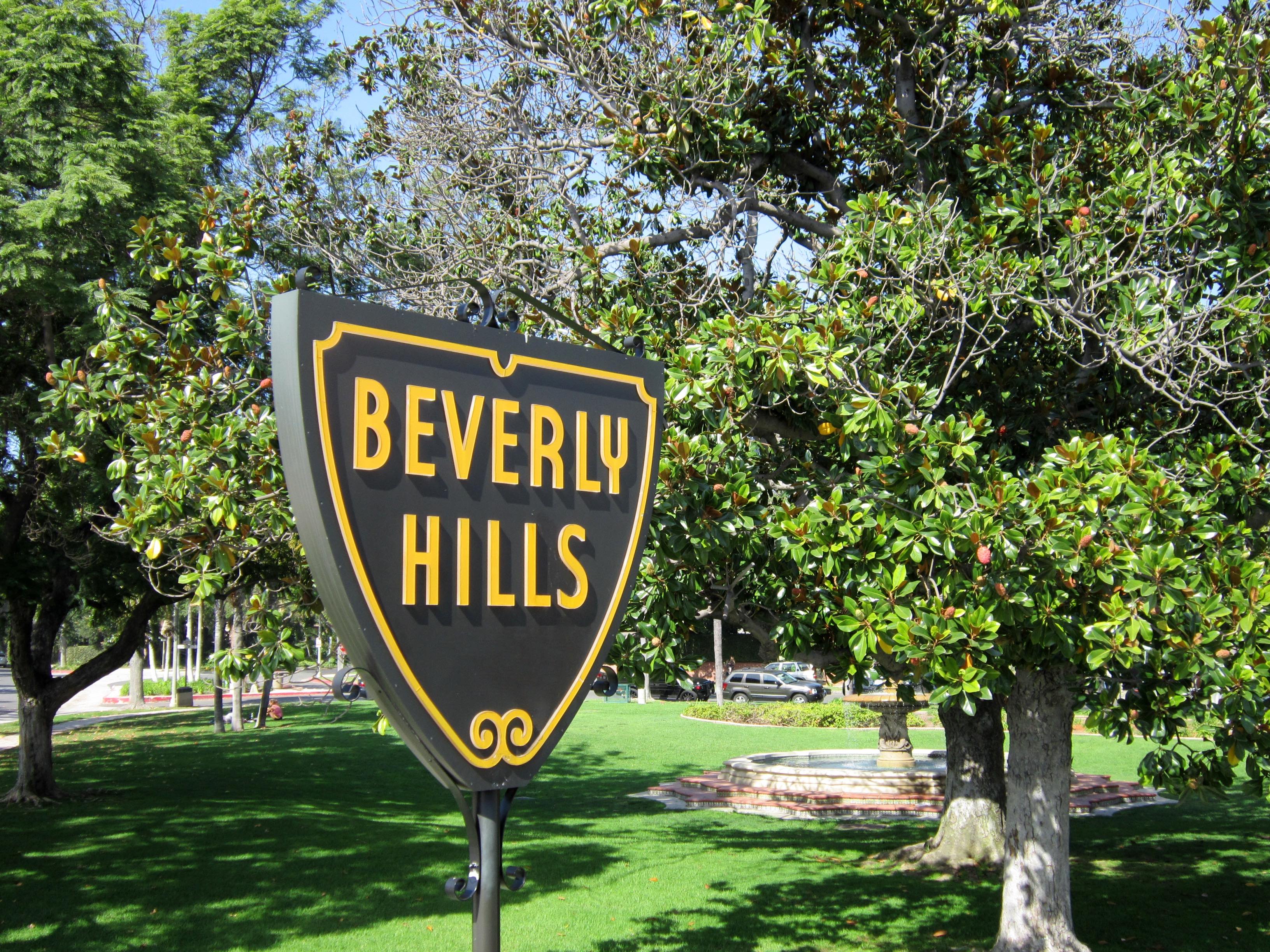 Although this is the probably the most expensive location in Los Angeles, it doesn't cost a penny to window shop, right? If you think you can contain yourself, Rodeo Drive and Beverly Hills are iconic locations to visit! Alternatively, you can walk through these famous streets to recall some of Hollywood's most iconic movies like Clueless and Pretty Woman.
What to Eat in Los Angeles
It's actually pretty easy to find cheap eats in Los Angeles, however what makes the prices shoot up is the tipping culture. In the U.S., it's actually required that you tip your servers an average of 15% or 20% of your total meal cost. Although this is seen as good practice, you can still get delicious LA food for a price that won't burn a hole through your wallet.
1. Food Trucks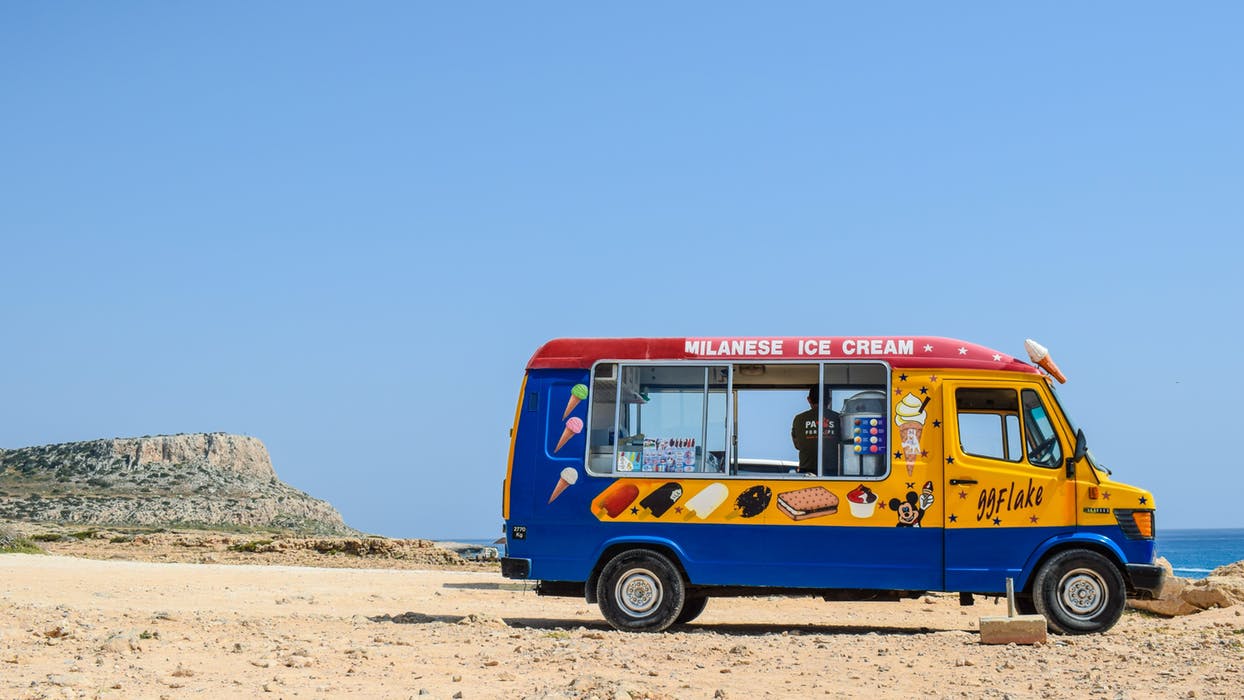 Food trucks are very common in LA, which is great news for us budget travellers! Not only are they cheap, but you can find some true, mouthwatering gems here too. Take yourself on a food truck food trip and you'll be surprised with the options you have in the area! Anything from tacos to gourmet poke bowls, just spot a food truck with long lines and start queing up!
You'll find food trucks literally everywhere in Los Angeles! So to map out where the best food trucks are, check out roaminghunger.com! While you're at it, make sure you map out Kogi BBQ for Asian-style bbq, Berlin Food Truck for an authentic taste of Germany's famous hotdogs, and Fry Fry Food Truck for a delicious deep-fried dessert – all for under $8 each!
2. Fast Food Chains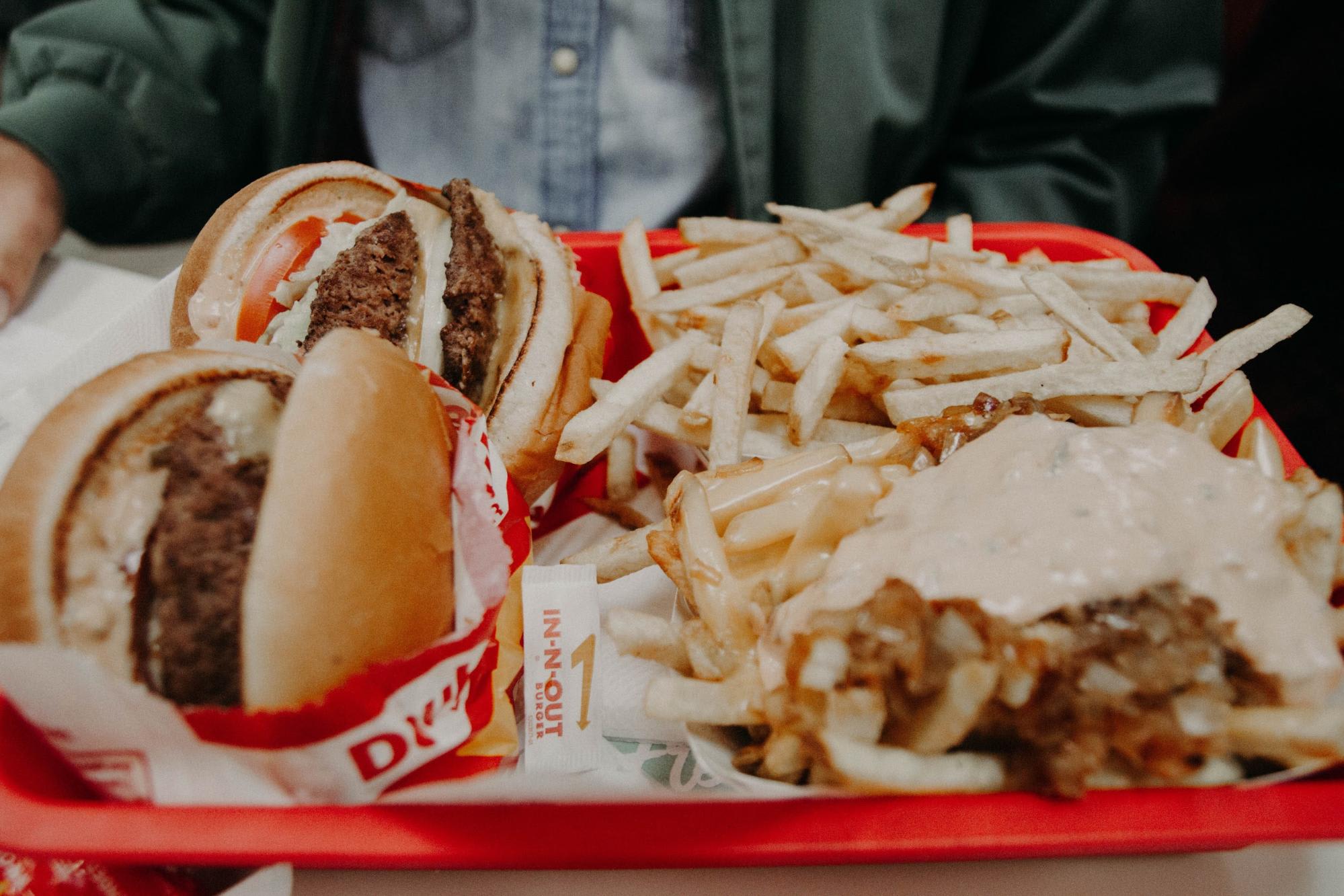 Classic American cuisine thrives on fast food chains, so you absolutely cannot miss out on its iconic restaurants! Fortunately, as they are fast food chains, they're priced quite fairly. If there's one fast food restaurant that you cannot miss while in California, it's In-N-Out burgers (starting at $2.40)! But if you're craving Chinese food, check out Panda Express (starting at $6.40) for big portions that you can easily set aside for two meals. Another classic option would be Pink's Hot Dogs (starting at $3.95), which is an iconic fast food restaurant in California.
3. Fresh Produce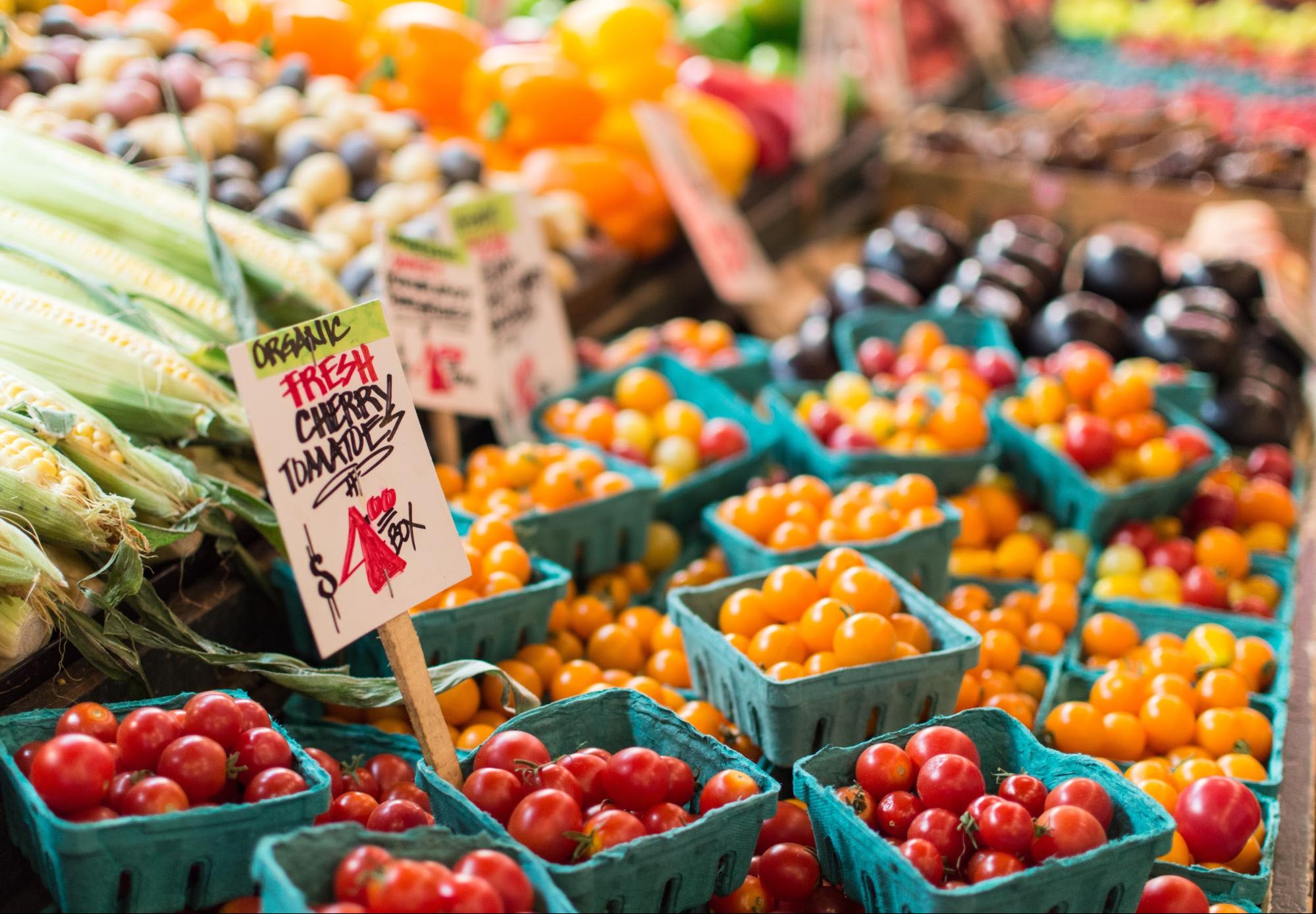 As mentioned earlier, Los Angeles is notorious for the healthy lifestyle, so it shouldn't come as a shock that organic food and produce are incredibly affordable! So if you're lucky enough to have a kitchen or kitchenette in your accommodation, we recommend cooking up your own meals!
Drop by the Farmer's Market at the Grove or the Farmer's Kitchen and do some grocery shopping! Apart from organic produce, you can also purchase healthier meal options here like a root vegetable salad starting at $7!
Transportation: How to get around Los Angeles
1. Public Transportation
Contrary to what many people believe, it is possible to get around LA without a car. It just happens to be more challenging and uncommon since every person in LA drives a car. However, if you're comfortable with using public transportation, there are a couple options for you to choose from – subways, light rail, buses, and shuttles. All systems start at a base fare of $1.75, or you can opt to purchase a one day pass for $7, or a 7-day pass worth $20. We suggest using the Metro trip planner to map out your itinerary!
2. Uber of Lyft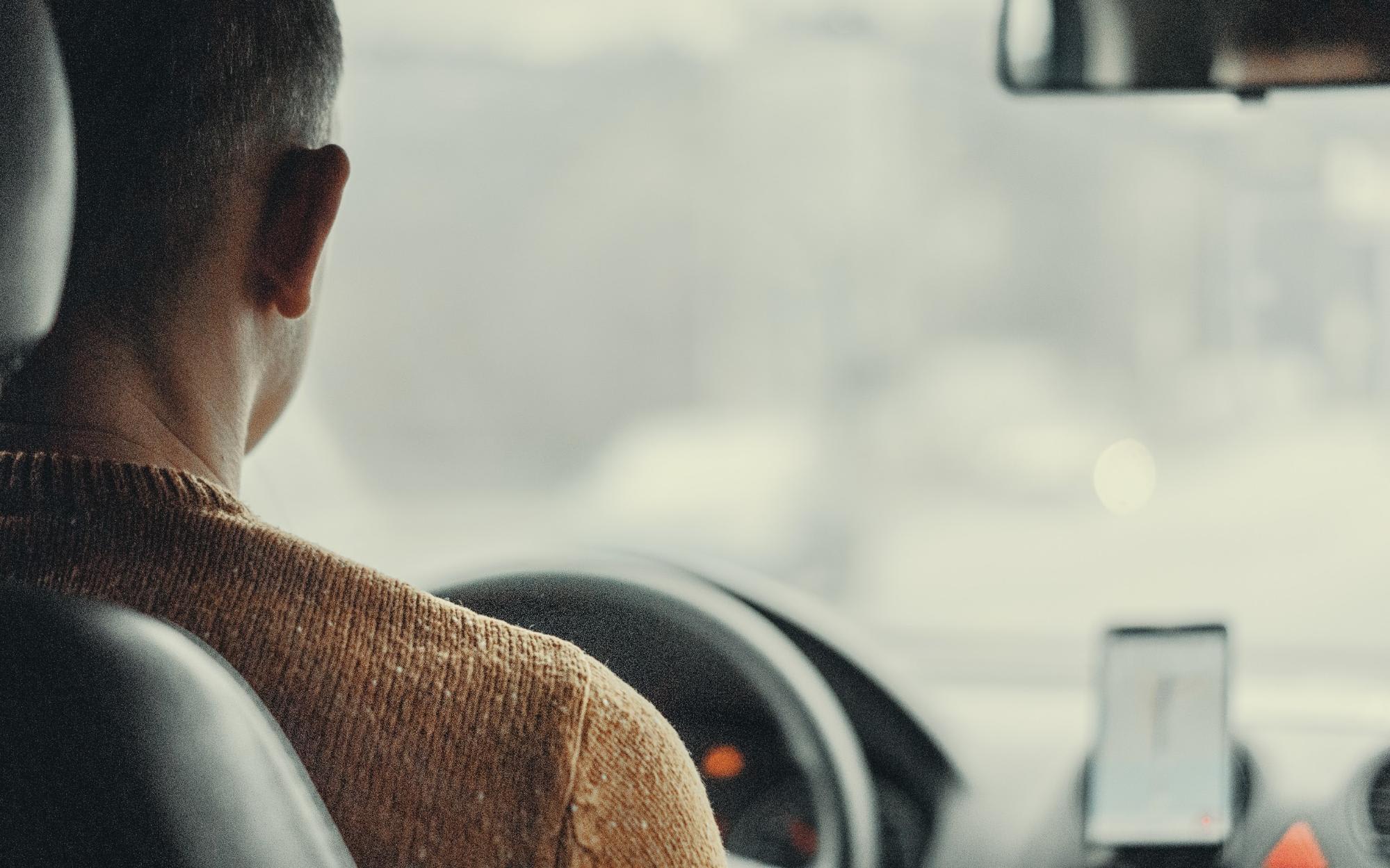 This is probably the most convenient option for both locals and tourists. LA traffic is no joke, and parking is another thing you wouldn't want to deal with. Around the city's main attractions, parking can go up to $15 to $20. So in order to save some cash, use your Uber and Lyft points instead!
Budget Breakdown
Budget Breakdown

Price

US VISA FEE

Php 8,650 (USD 150)

Round-trip Flights from MNL to LAX

Php 22,000*

Accommodation

10,000 (Php 2,000/night)

Klook Activities

Php 11,175

     Disneyland Admission Tickets

Php 5,953

      GO Los Angeles Card

    4,096

     Shared Airport Transfer

    1,126

Food

5,500 (1,100/day)

Transportation

1,020 (7-Day Train Pass)

Total

58,345

TOTAL with

promo code on Klook Activities

PHP 56,845
* Round-trip flight details are based on Skyscanner's cheapest roundtrip flights and are subject to change.
* We strongly advise tourists to bring more than enough money in case of emergency
Sample 6-day Itinerary
| Day 1 | Activity |
| --- | --- |
| 9:00 AM to 12:00 PM | Hollywood City Sightseeing Tour (Walk of Fame, Chinese Theater, Hollywood Sign) |
| 12:00 PM to 2:00 PM | Lunch at Venice Beach |
| 2:00 PM to 5:00 PM | LA City Sightseeing Tour (Sunset Boulevard, Melrose, Rodeo Drive, Beverly Hills, Little Tokyo) |
| 5:30 to 6:00 PM | Santa Monica Pier |
| 6:30 PM to 7:30 PM | Grocery shopping |
| Day 2 | |
| 7:30 AM to 8:30 AM | Breakfast |
| 9:00 AM to 9:00 PM | Disneyland Park |
| Day 3 | |
| 6:30 AM to 8:30 AM | Runyon Canyon Hike |
| 11:00 AM to 1:00 PM | LACMA |
| 1:00 PM to 3:00 PM | Getty Center |
| 3:00 PM to 5:00 PM | The Broad |
| 6:00 PM to 8:00 PM | Dinner @ In-N-Out |
| Day 4 | |
| 11:00 AM to 12:30 PM | Farmer's Market at The Grove |
| 1:00 PM to 3:30 PM | Griffith Observatory and Park |
| 4:00 to 6:00 PM | Venice Beach |
| Day 5 | |
| 11:00 AM to 3:00 PM | Rodeo Drive and Beverly Hills |
| 3:00 PM to 6:00 PM | Shopping and Dinner at the Grove |
| Day 6 | |
| 8:00 AM to 10:00 AM | Breakfast at Pink's Hot Dogs |
| 10:00 to 2:00 PM | Chinatown, Koreatown, Little Tokyo |
Live out your American Dream with Klook!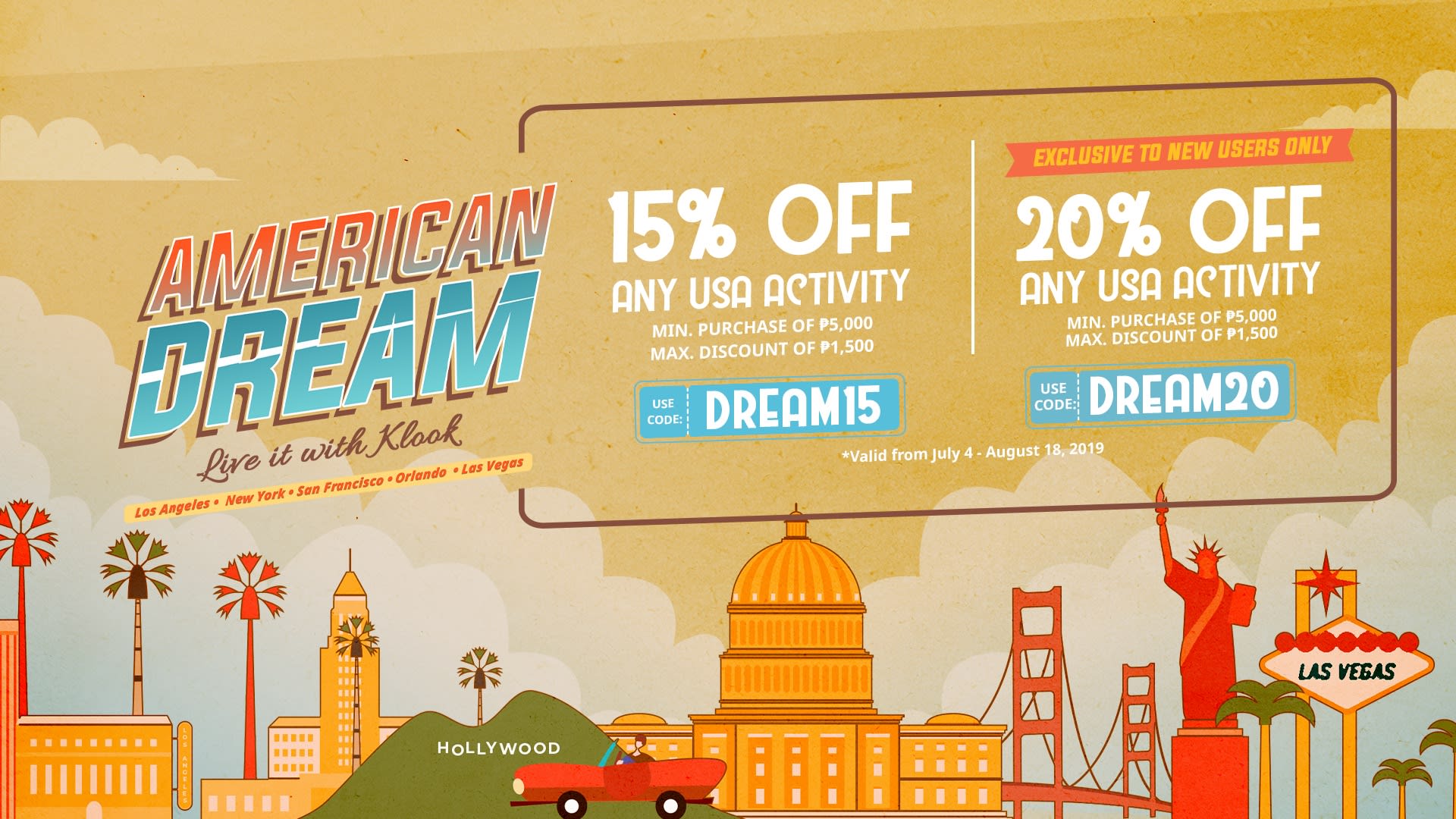 Who said a holiday in Los Angeles, New York, San Francisco, Orlando, or Las Vegas had to be a pipe dream? Turn your dreams into reality with Klook's American Dream sale! With a minimum purchase of Php 5,000, you can get 15% OFF any USA activity available (maximum discount of Php 1,500) on Klook with the promo code <DREAM15>. New Klook users can get 20% OFF any USA activity (maximum discount of Php 1,500) with a minimum purchase of Php 5,000 using the promo code <DREAM20>. Promo valid from 4 July to 18 August 2019.