Experience Bohol for Php 4,000 – ALL-IN!
Bohol is an underrated gem filled with amazing beaches, hidden cave pools, and quirky food choices. From the iconic Chocolate Hills to the vibrant Alona Beach Strip, Bohol is a perfect ultimate bonding experience for you and your barkada. Go on an adventure with them with this 4D3N itinerary in Bohol!
HOW TO GET TO BOHOL
By Plane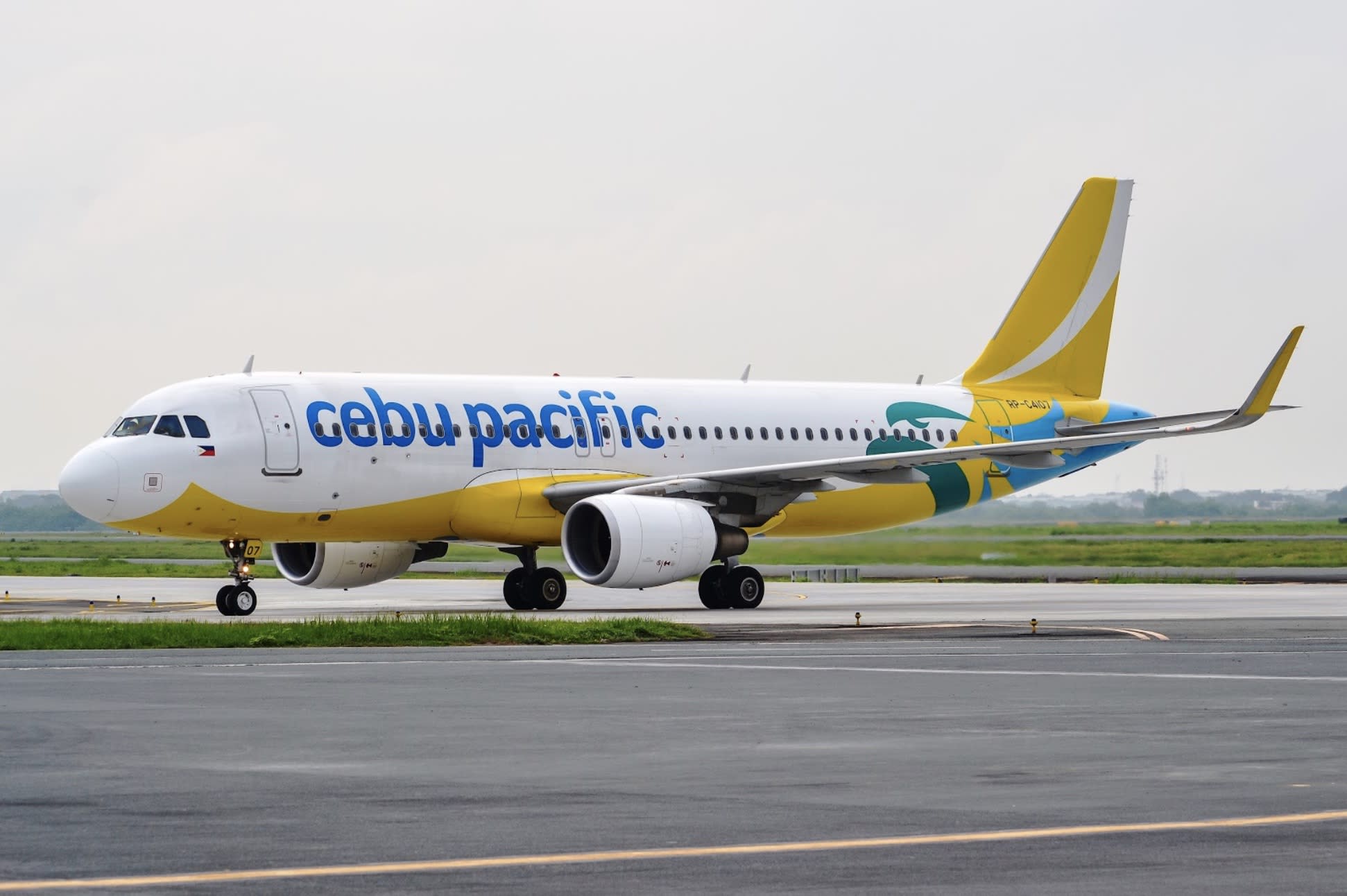 The best way to get to Bohol is by flying. Budget airlines fly to Bohol's Panglao International Airport daily. You can find great deals on Cebu Pacific, which offers Manila to Bohol flights four times a day.
Book your Bohol roundtrip flights through Cebu Pacific!
WHERE TO STAY IN BOHOL
Alona Beach
Alona Beach offers many accommodations for those looking for a more luxurious and resort-like stay. Most accommodations are beachfront and allow quick access to Bohol's vibrant nightlife scene. It's also near the airport so you can jump straight into relaxation from the airport!
Recommendation: Henann Resort Alona Beach
Panglao Island (Central)
Many tourists consider Panglao Island to be the best place to stay when in Bohol. Not only are the accommodation prices affordable, but the island is just a stone's throw away from the province's best beaches.
Recommendation: Bluewater Resort
Anda
Although the farthest from the airport among the three, Anda offers an amazing set of options for the budget-friendly traveller. It's close to many beaches and as well as the countryside – allowing travellers to discover the best of Bohol!
Recommendation: Anda White Beach Resort
BEFORE YOU GO
Airport Transfer (Airport to Accommodation; Accommodation to Airport)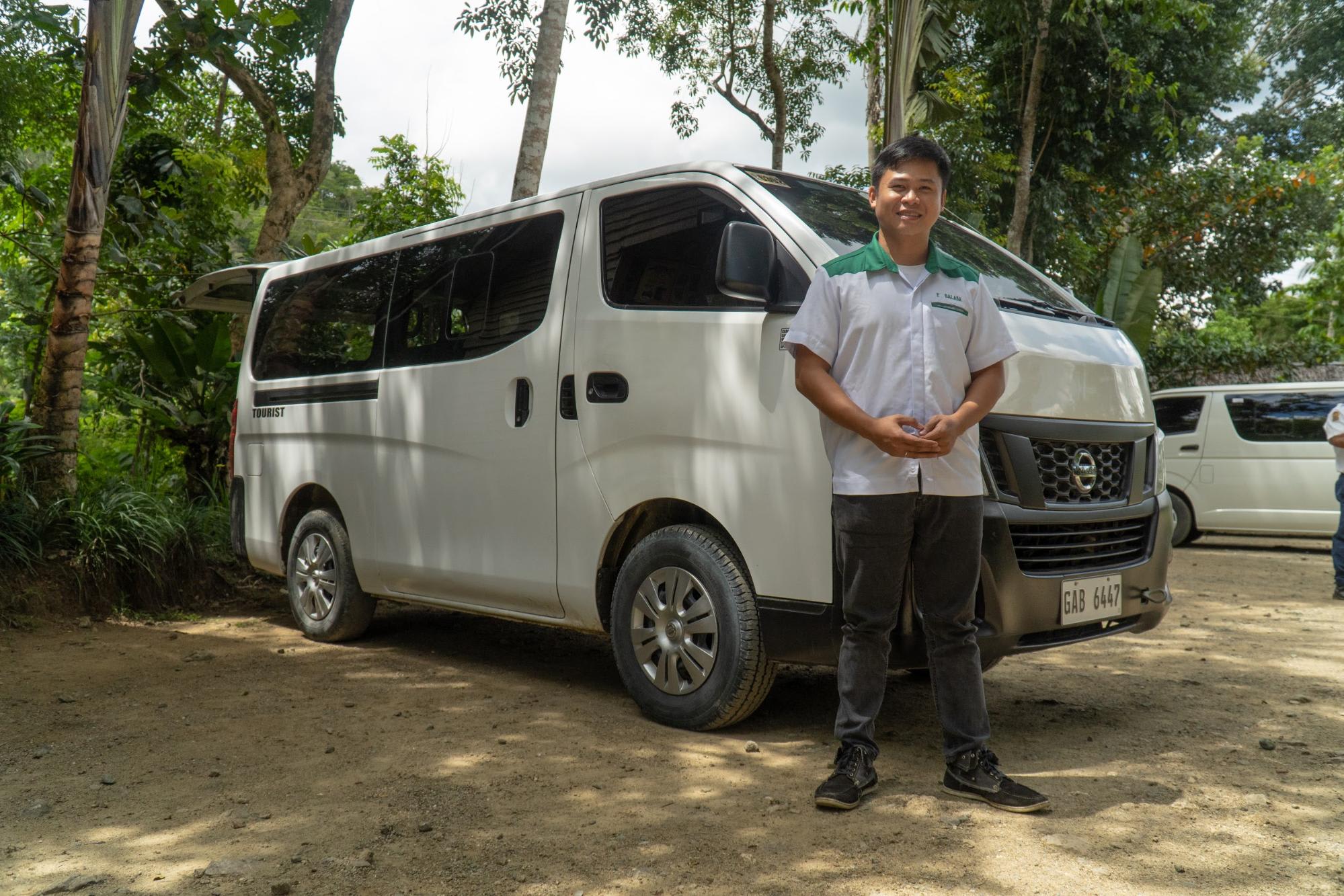 Pre-booking a shared airport pickup will allow for an easy and hassle-free experience. You can book a shared transfer from the airport to your accommodation and vice versa so you won't need to think about your transportation!
Private Car Charter
Ask any local, the best way to get to most, if not all, of Bohol's top attractions is through a private vehicle. You can book a private car charter through charter and simply input the dates you'd need it and you'll have a personal driver throughout your trip!
BOHOL ITINERARY – 4 DAYS & 3 NIGHTS IN BOHOL
DAY 1: CHOCOLATE HILLS ADVENTURE PARK + PANGLAO ISLANDS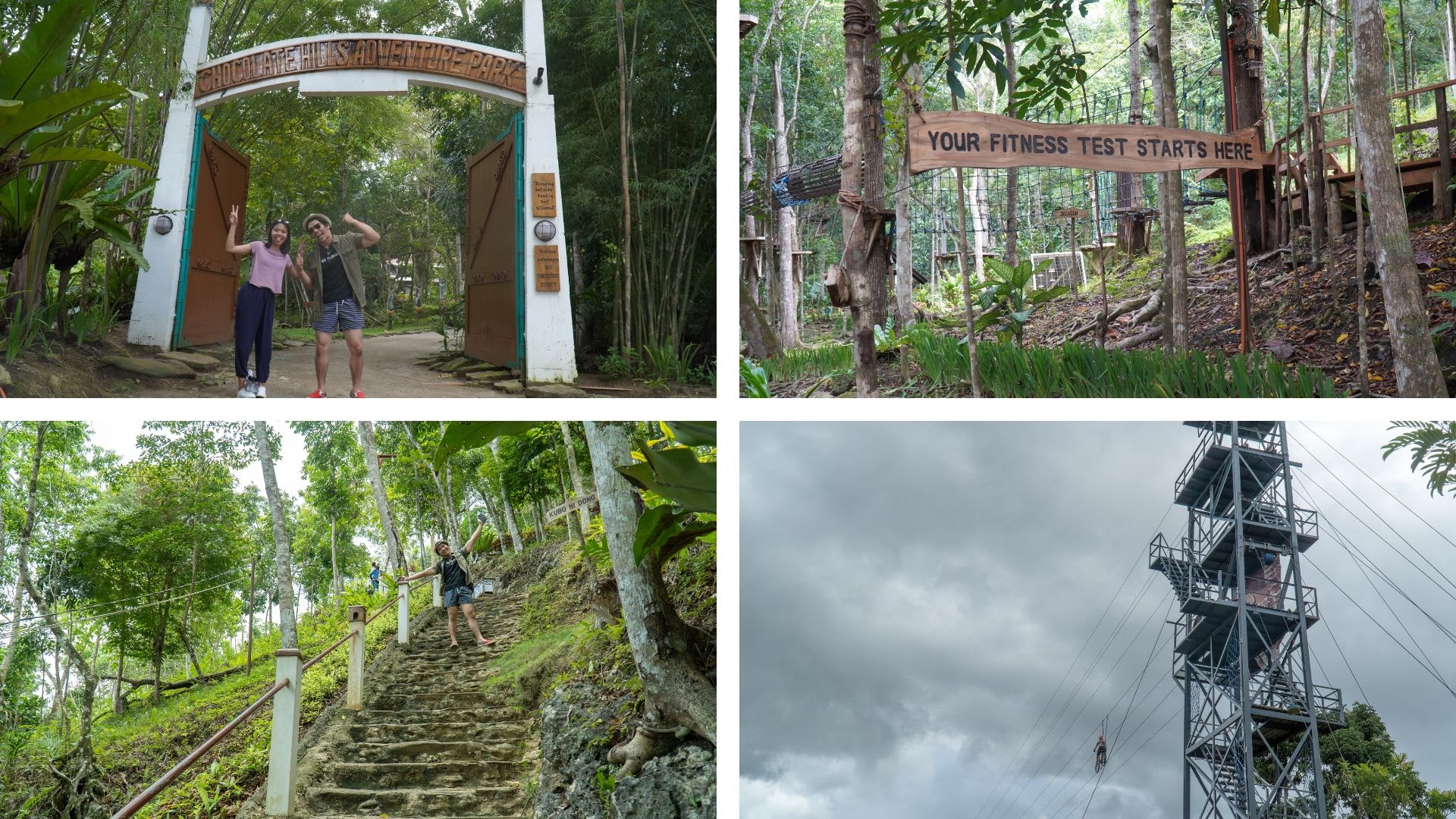 CHOCOLATE HILLS ADVENTURE PARK
Assuming your group has the whole day, book a private car charter and make your first day a thrill-seeking adventure at the Chocolate Hills Adventure Park. Pedal across a scenic zipline with the Bike Zip or surf down it with the Wave Runner. Plus, a host of other treetop rope courses are available if you want more exciting fun in CHAP.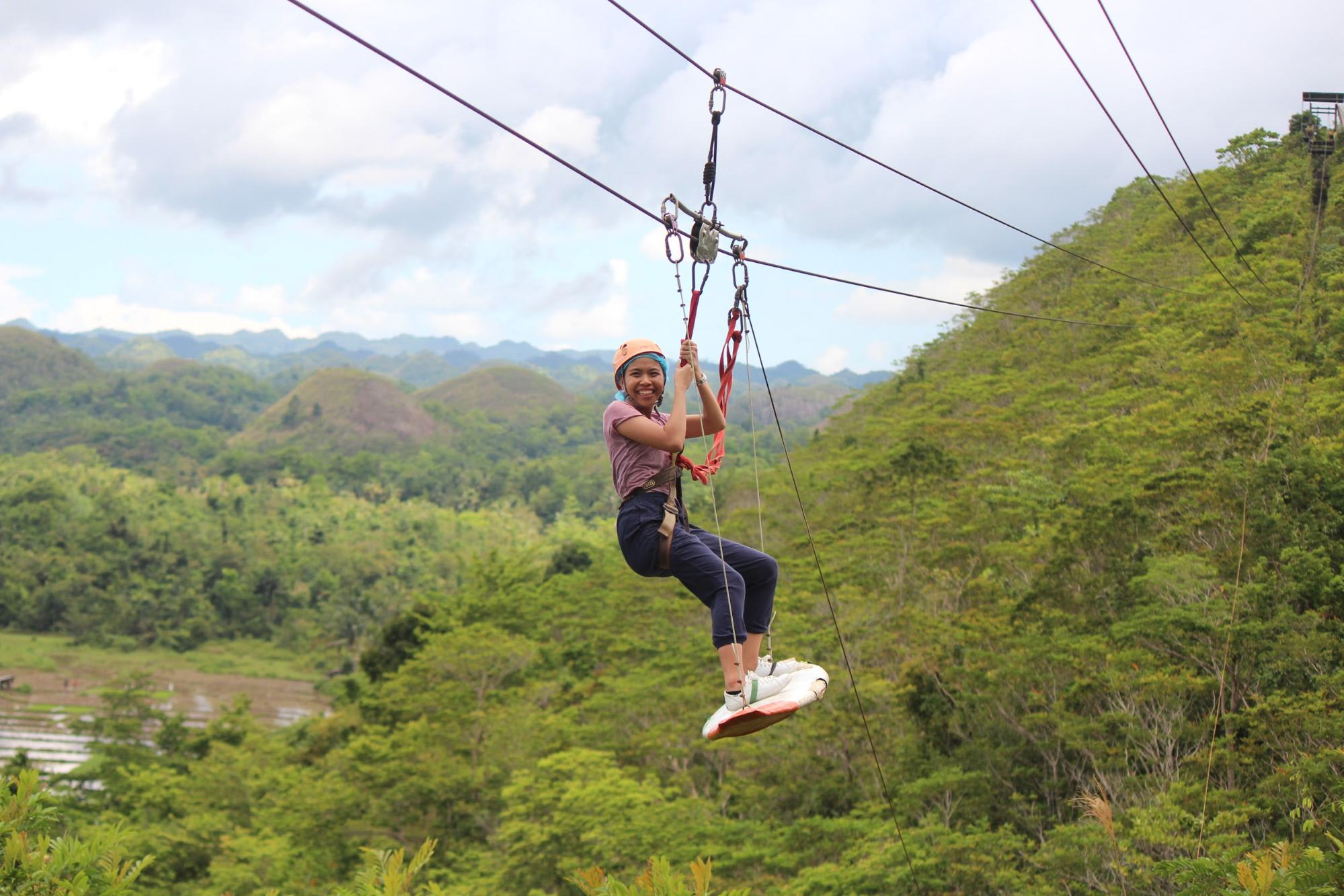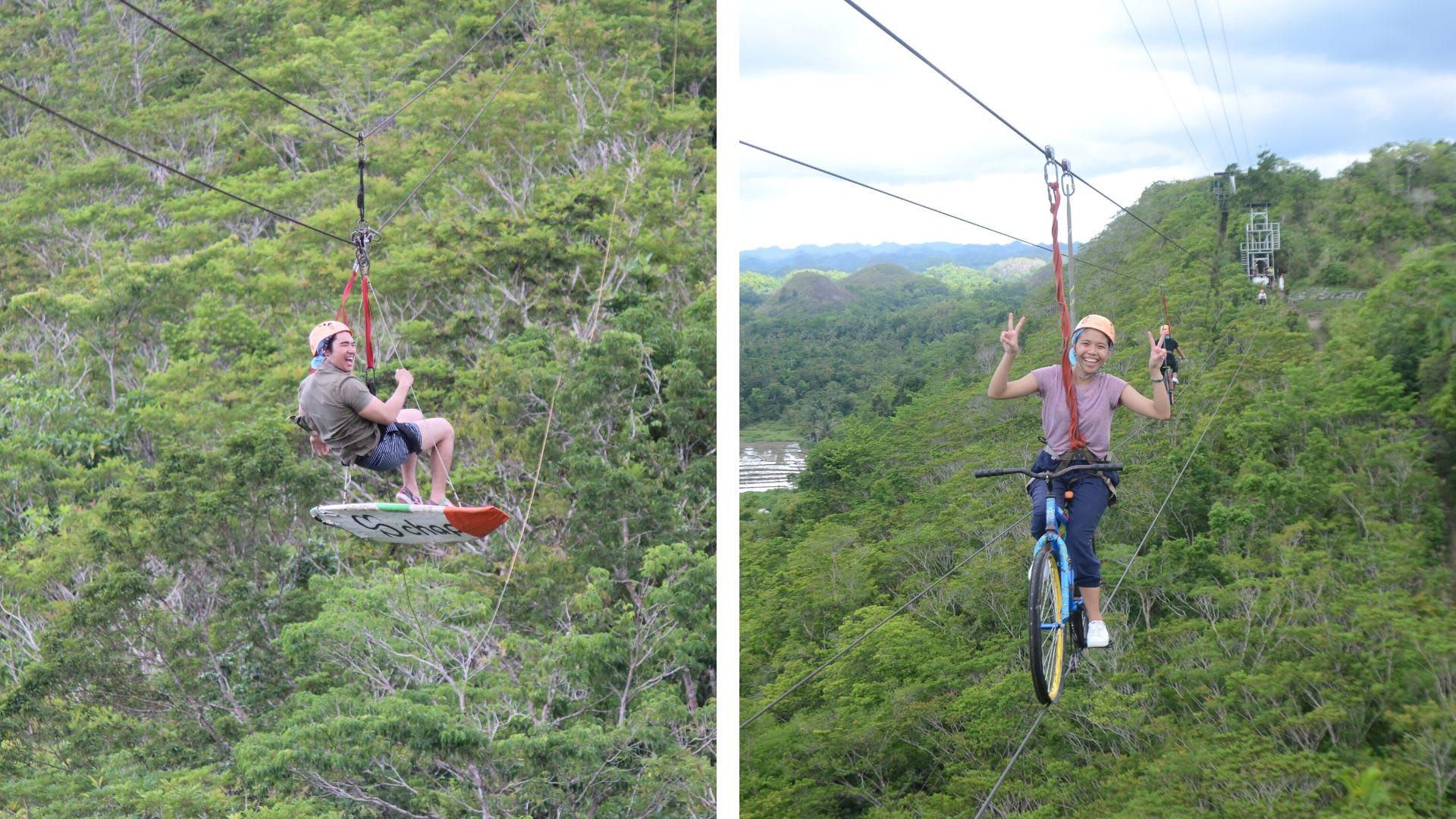 BIKINI BEACH, MOMO BEACH, SAN ISIDRO BEACH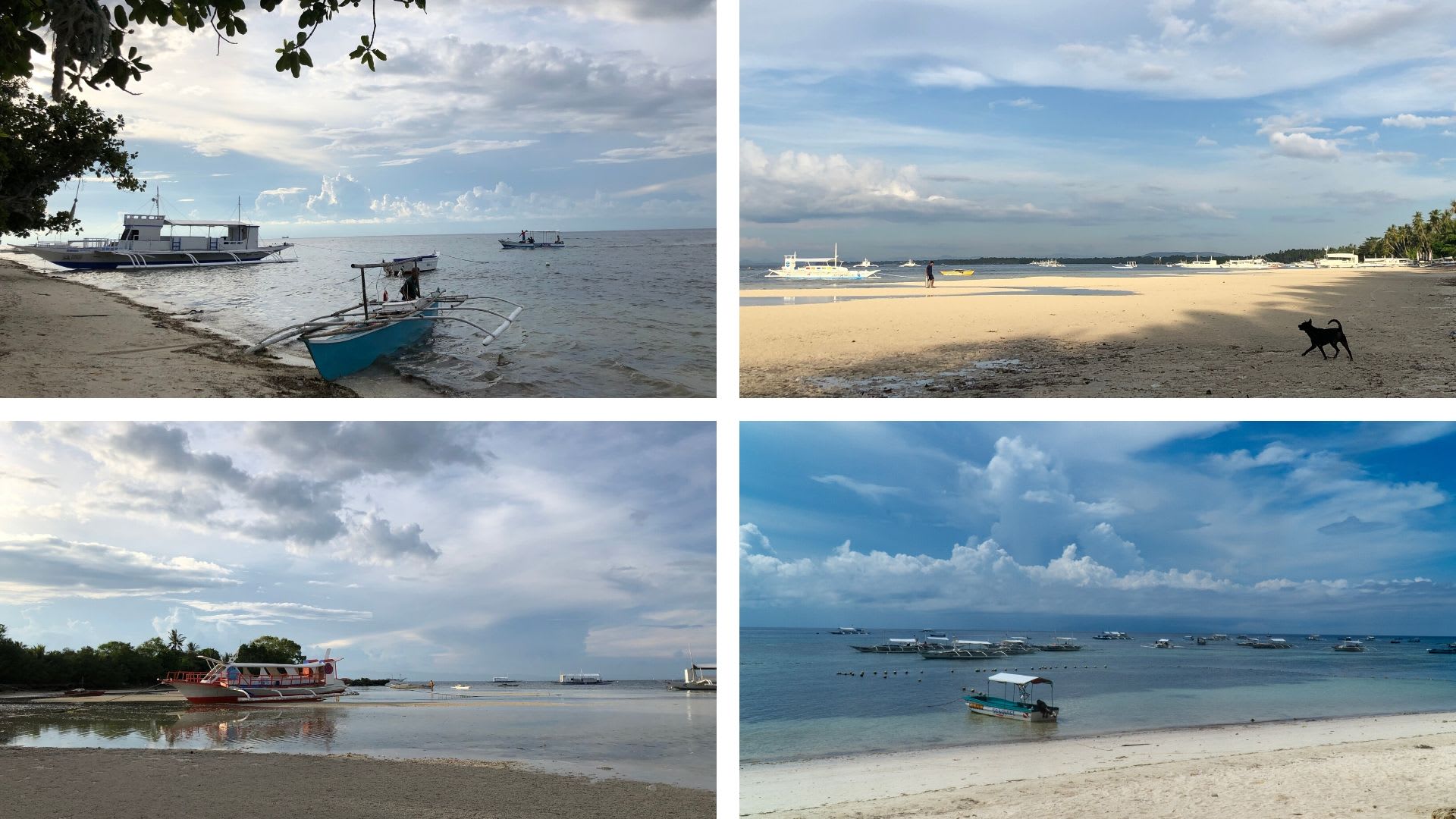 After your adventure through the Chocolate Hills Adventure Park, you can ask your car charter driver to take you beach-hopping at some of Panglao's many public beaches. We suggest heading to Bikini Beach, San Isidro Beach, Doljo Beach, and Momo Beach. You can opt to go to all of these or just stay at the one you like the most!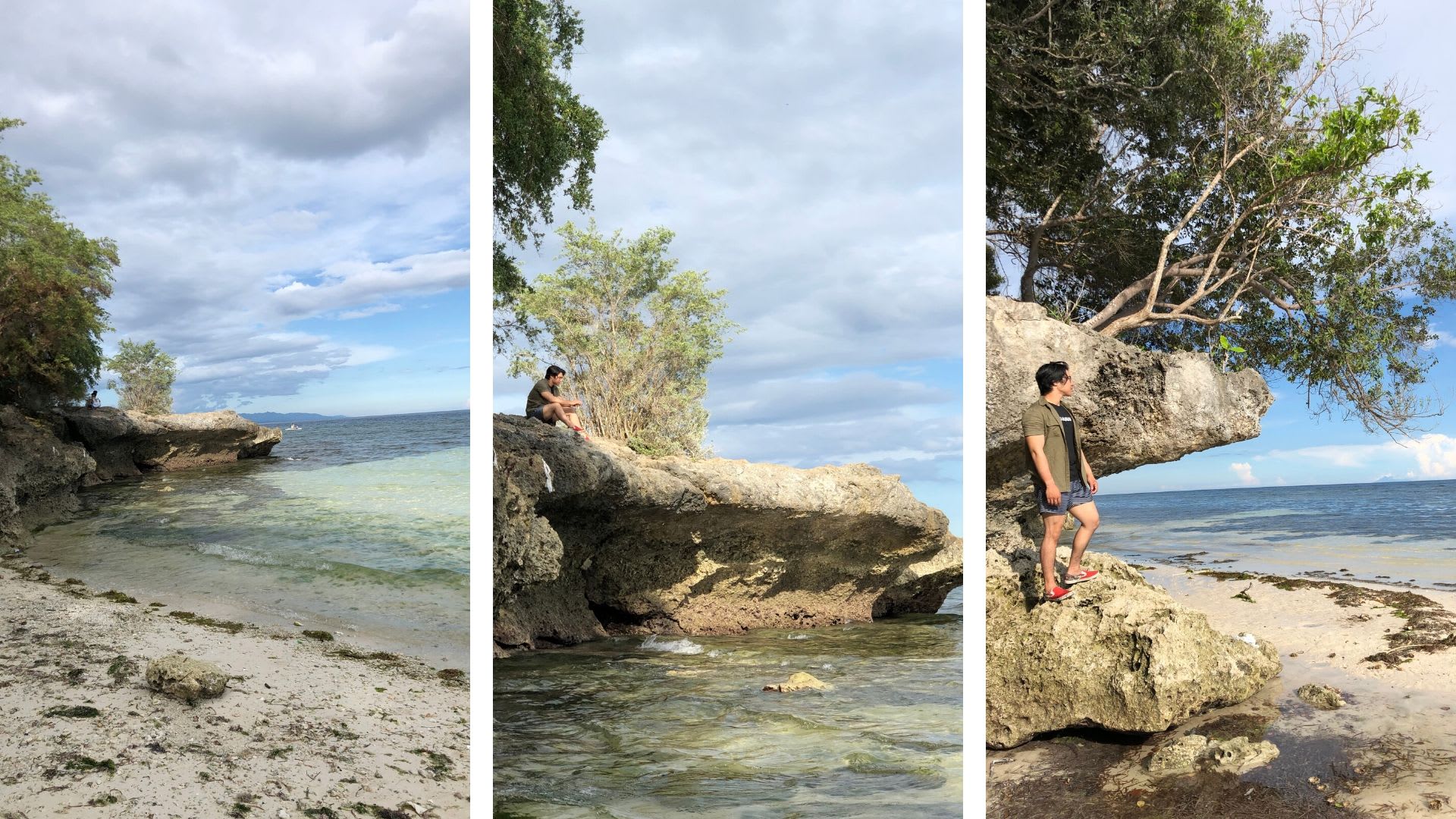 DAY 2: CAN-UMUNTAD FALLS + COMBENTO CAVE + ANDA BEACH
CAN-UMUNTAD FALLS
For your second day in Bohol, book a private tour of Anda and see the sights further inland. You'll reach the town of Candijay and marvel at Bohol's version of the rice terraces as well as a swim in the gorgeous Can-Umantad Falls.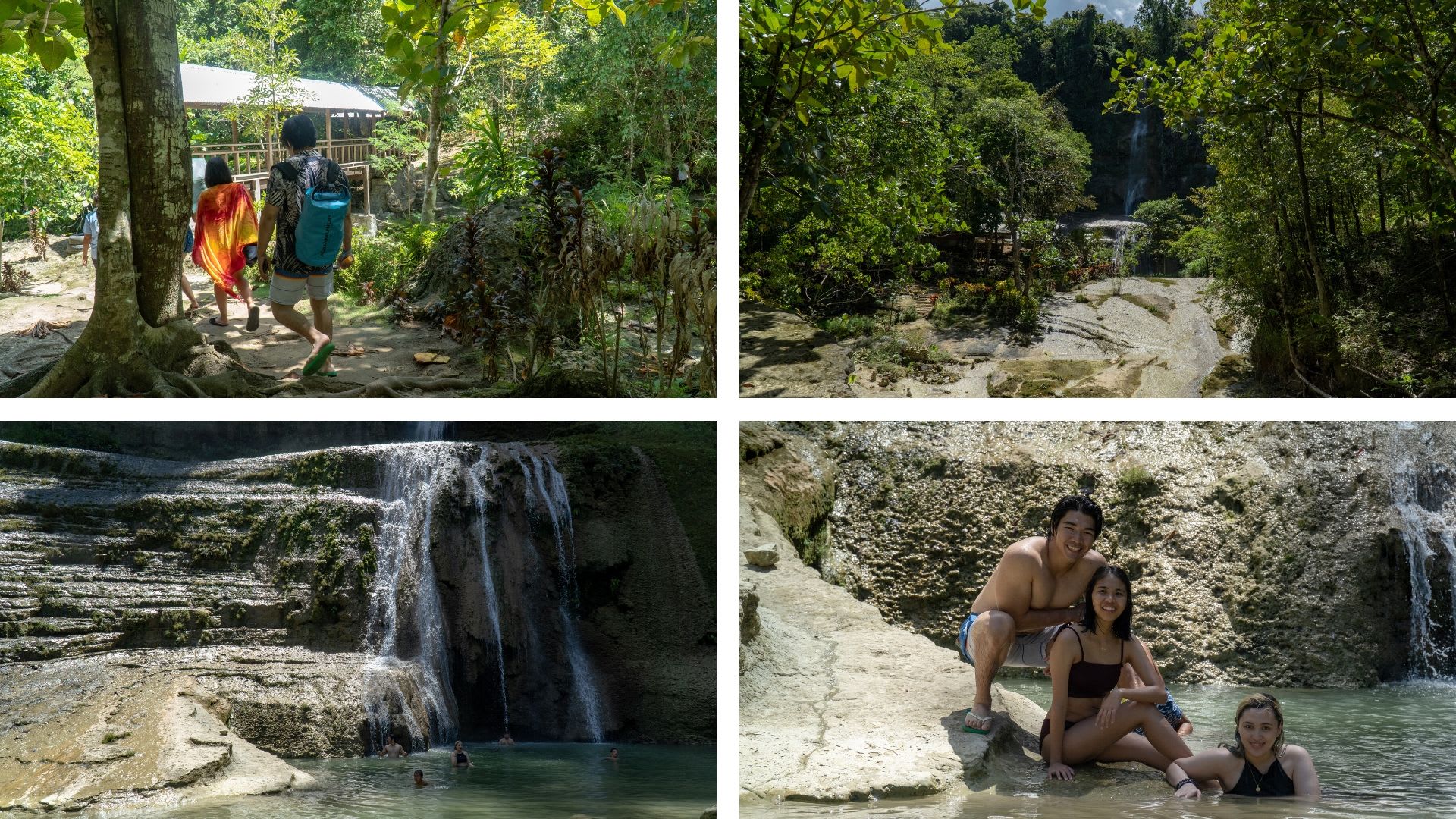 COMBENTO & TIBAO CAVE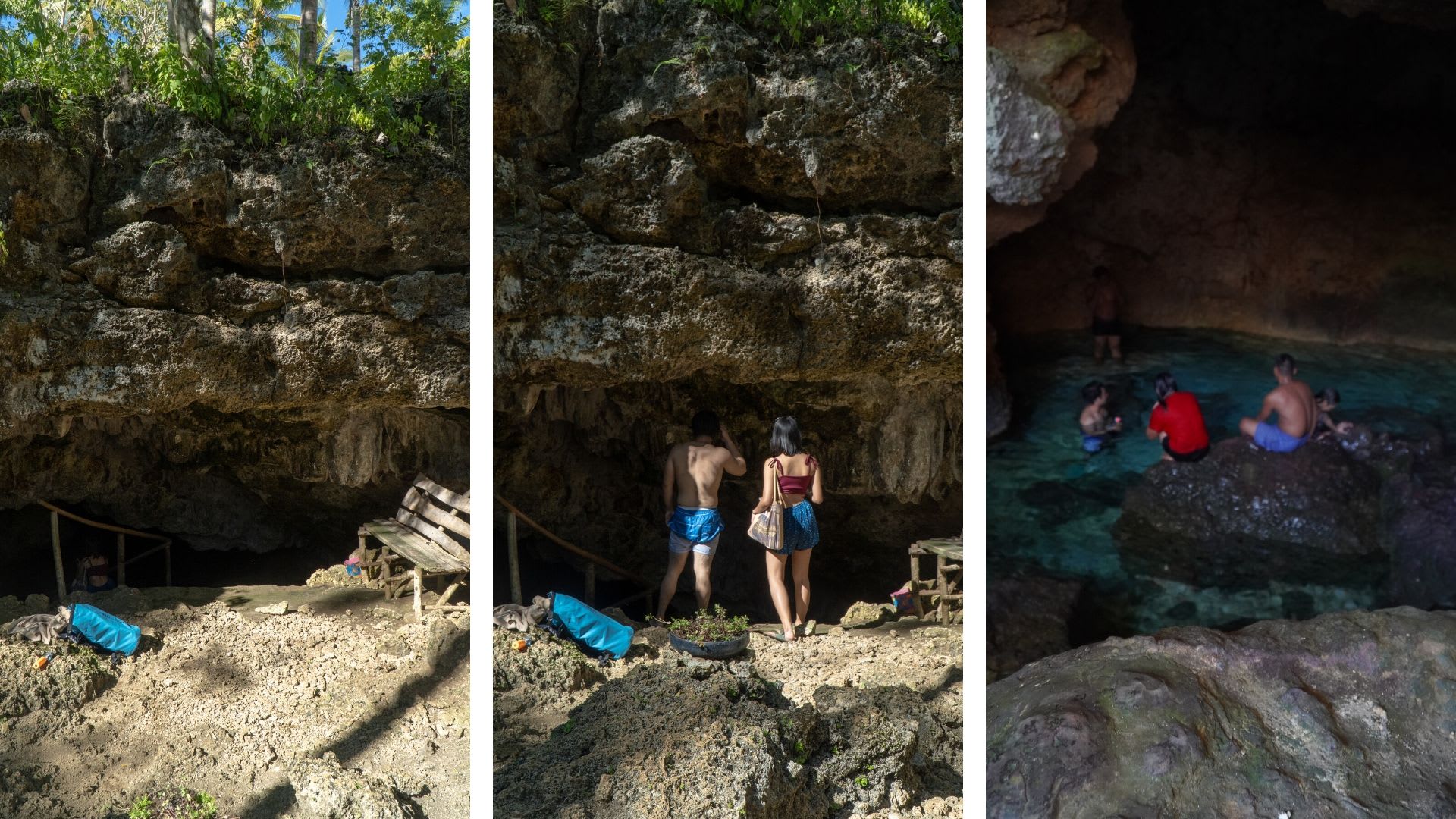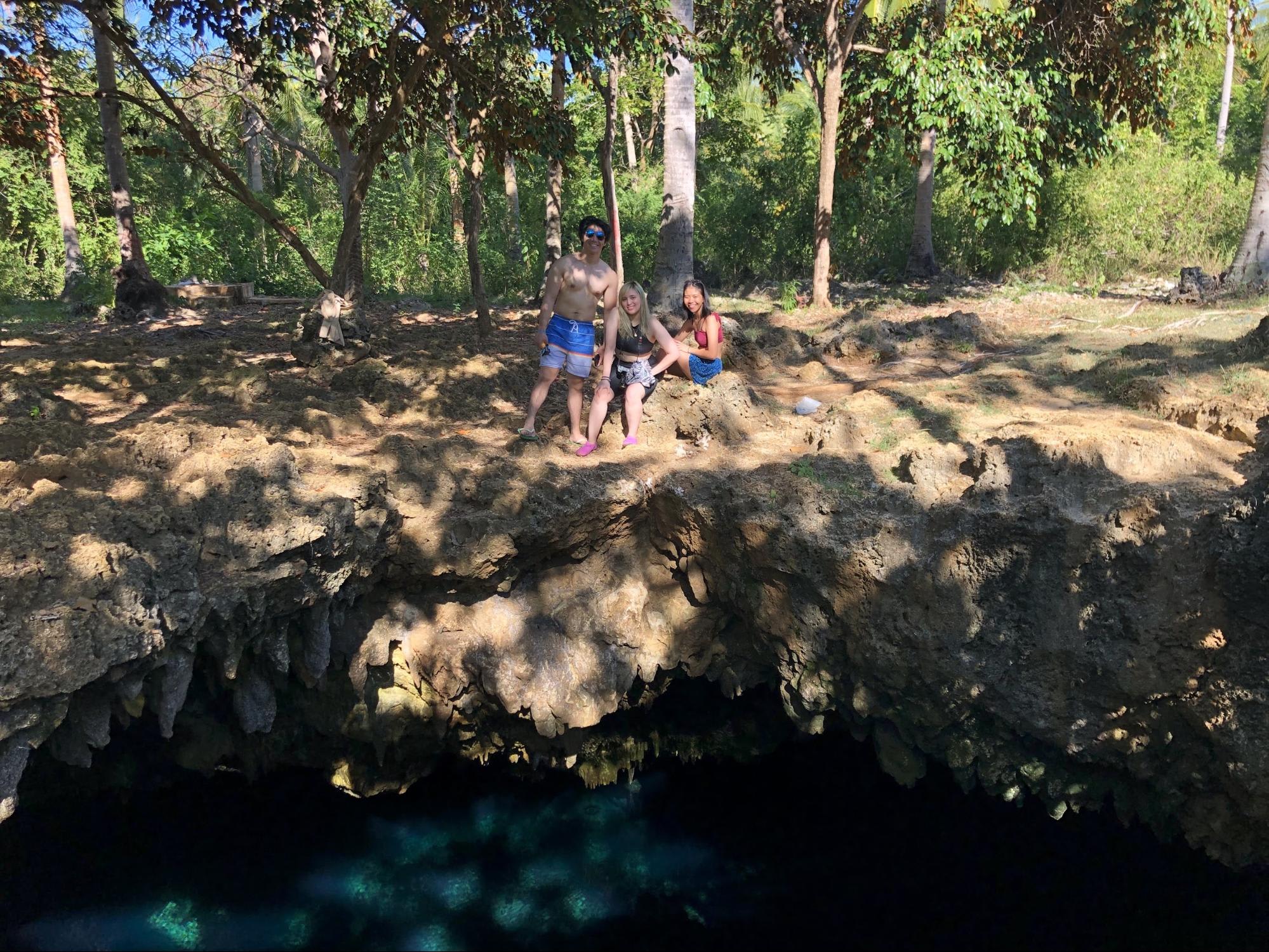 Afterward, go swimming in one of Bohol's many cave pools, Combento Cave and Tibao Cave. Nearby, you can find Cabagnow Cave that unfortunately was closed due to a dispute over ownership but still offers a stunning view from the top looking in.
ANDA BEACH
Finally, end your second day by soaking up the sun at Anda beach. Sip on fresh coconuts under the sun or order a delicious meal at the nearby restaurant to end your tour on a high note.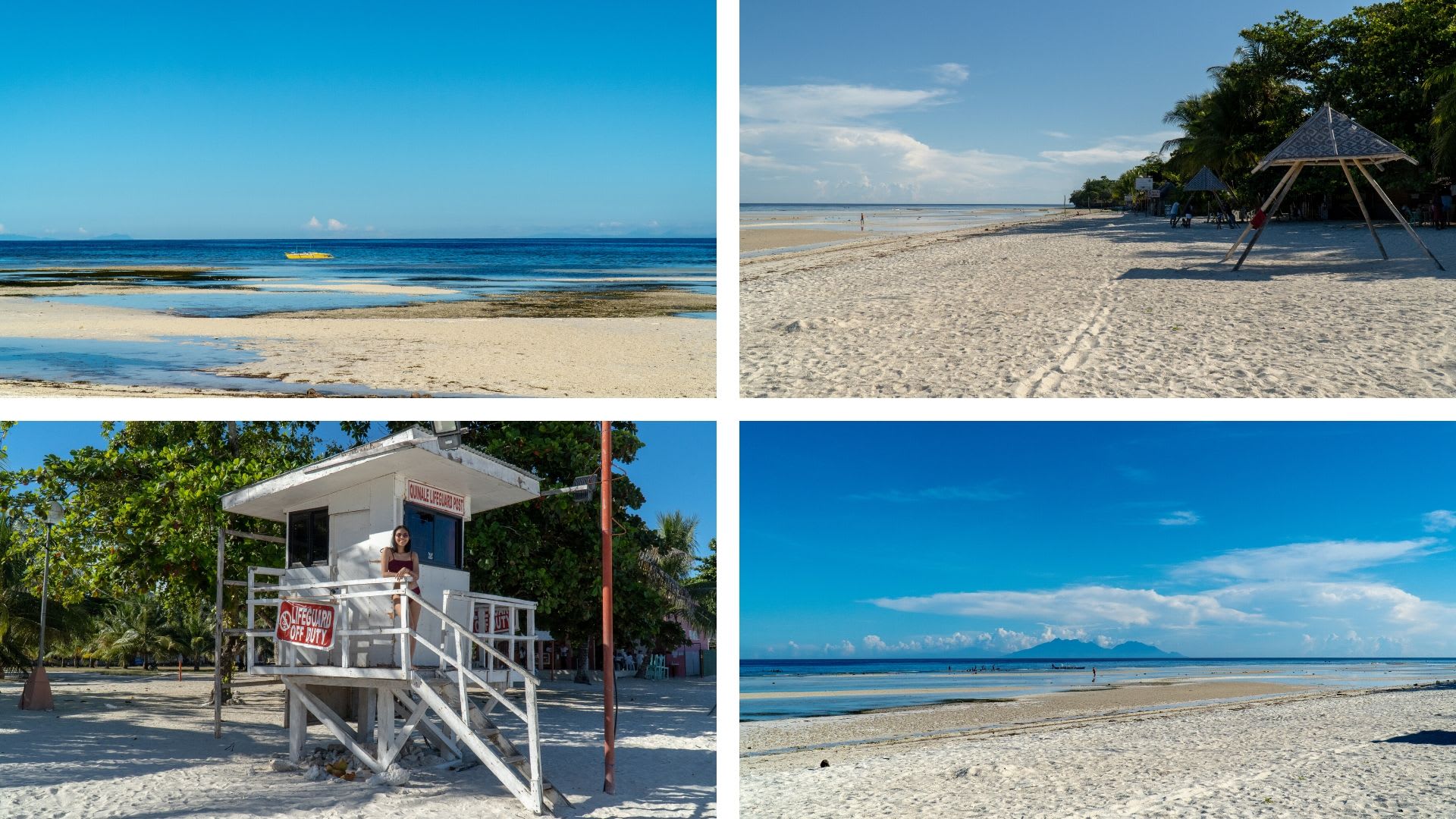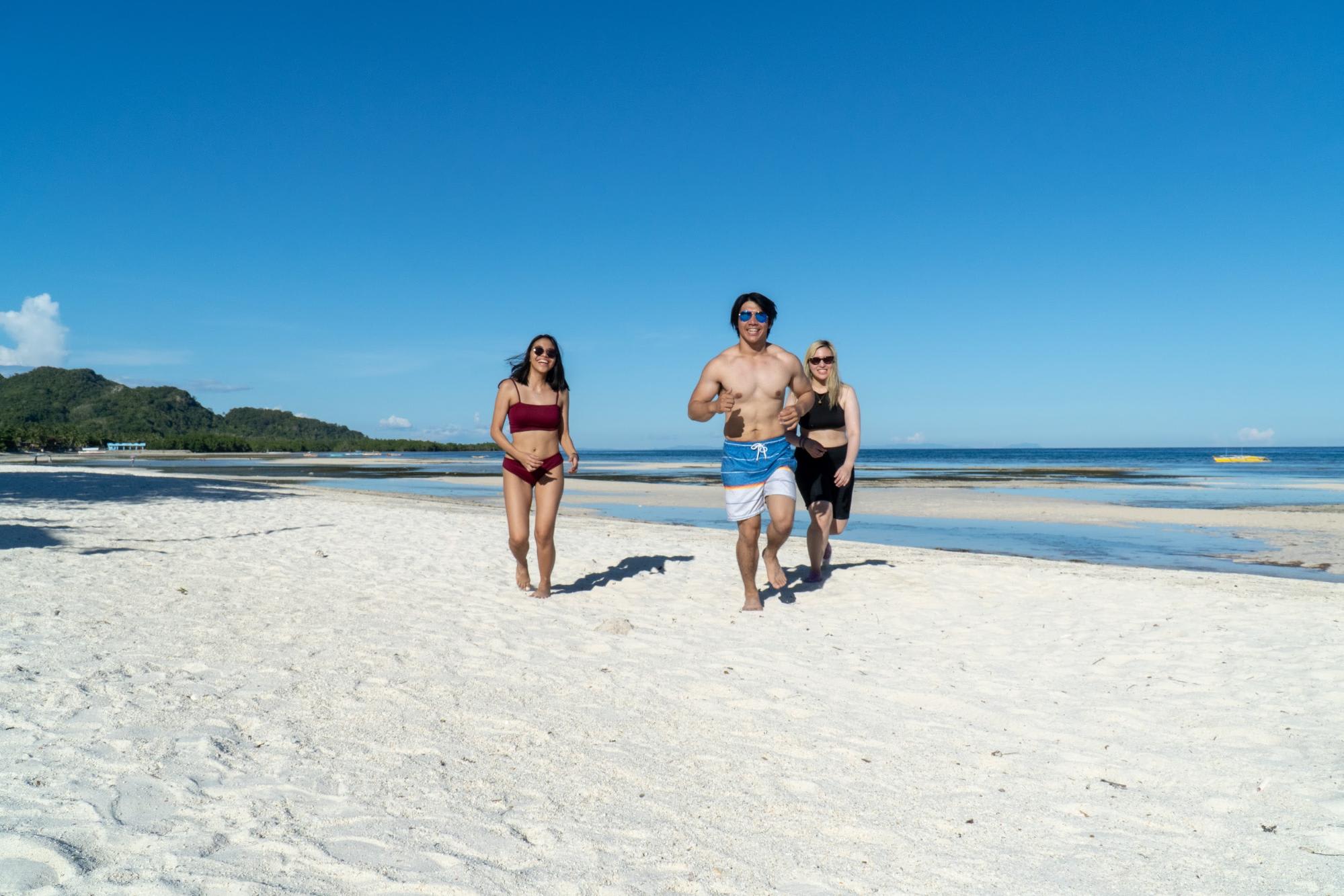 DAY 3: TARSIER SANCTUARY + CHOCOLATE HILLS + LOBOC RIVER + HINAGDANAN CAVE
TARSIER SANCTUARY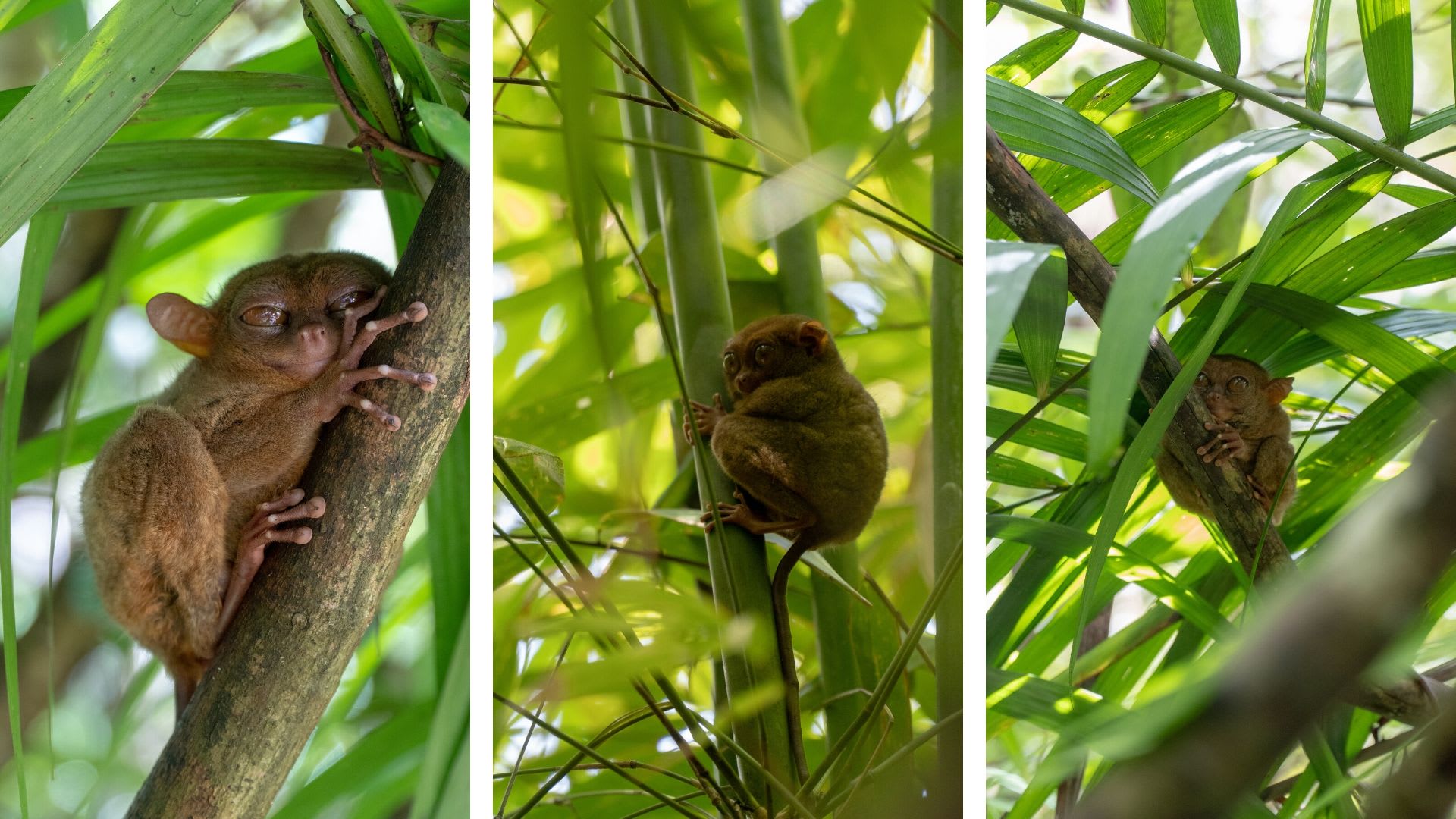 Your third day in Bohol is all about seeing the iconic sights of Bohol. Book a countryside tour alongside some highlights in Panglao and start the journey by viewing Bohol's adorable mascot: the tarsier, at the Tarsier Sanctuary.
CHOCOLATE HILLS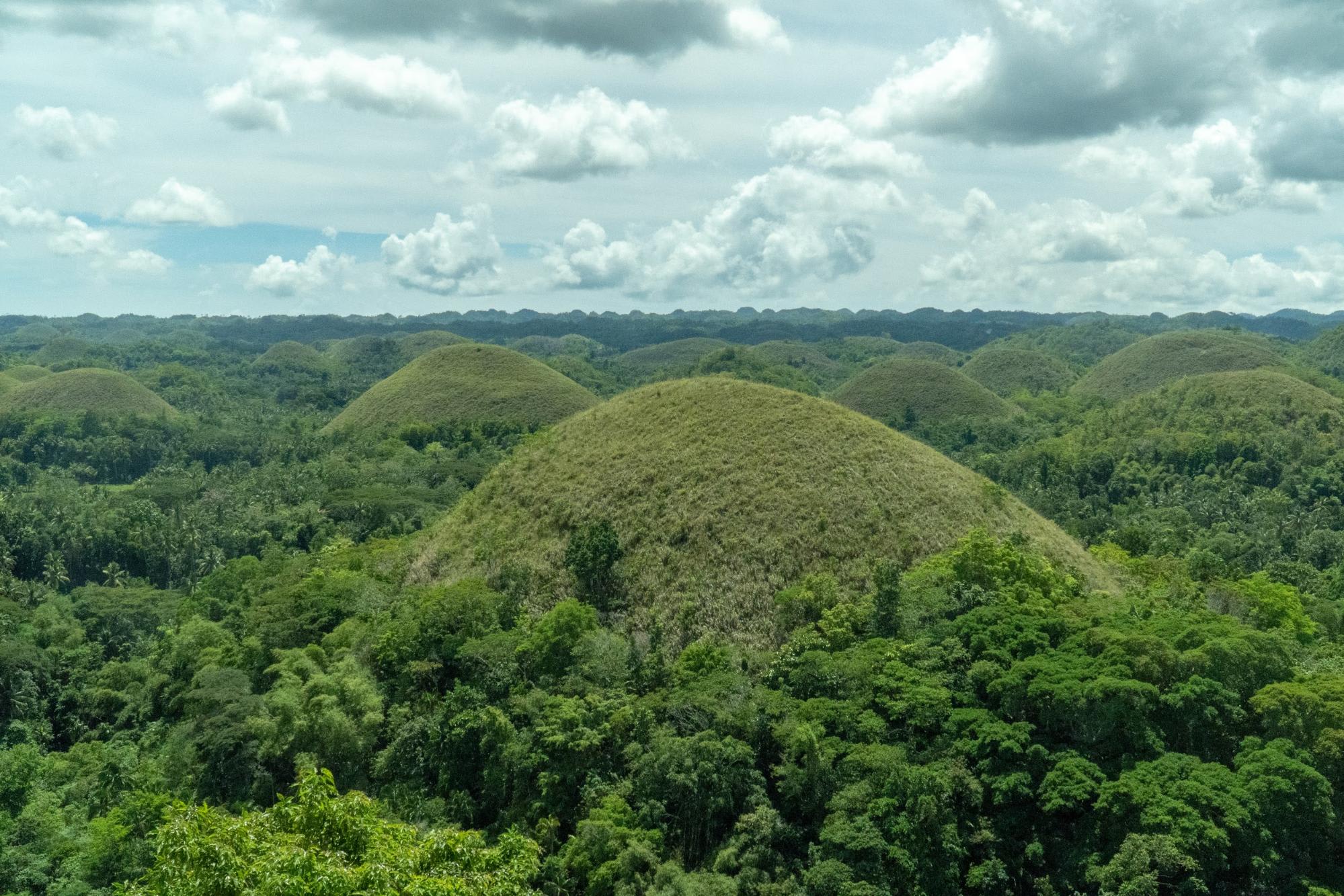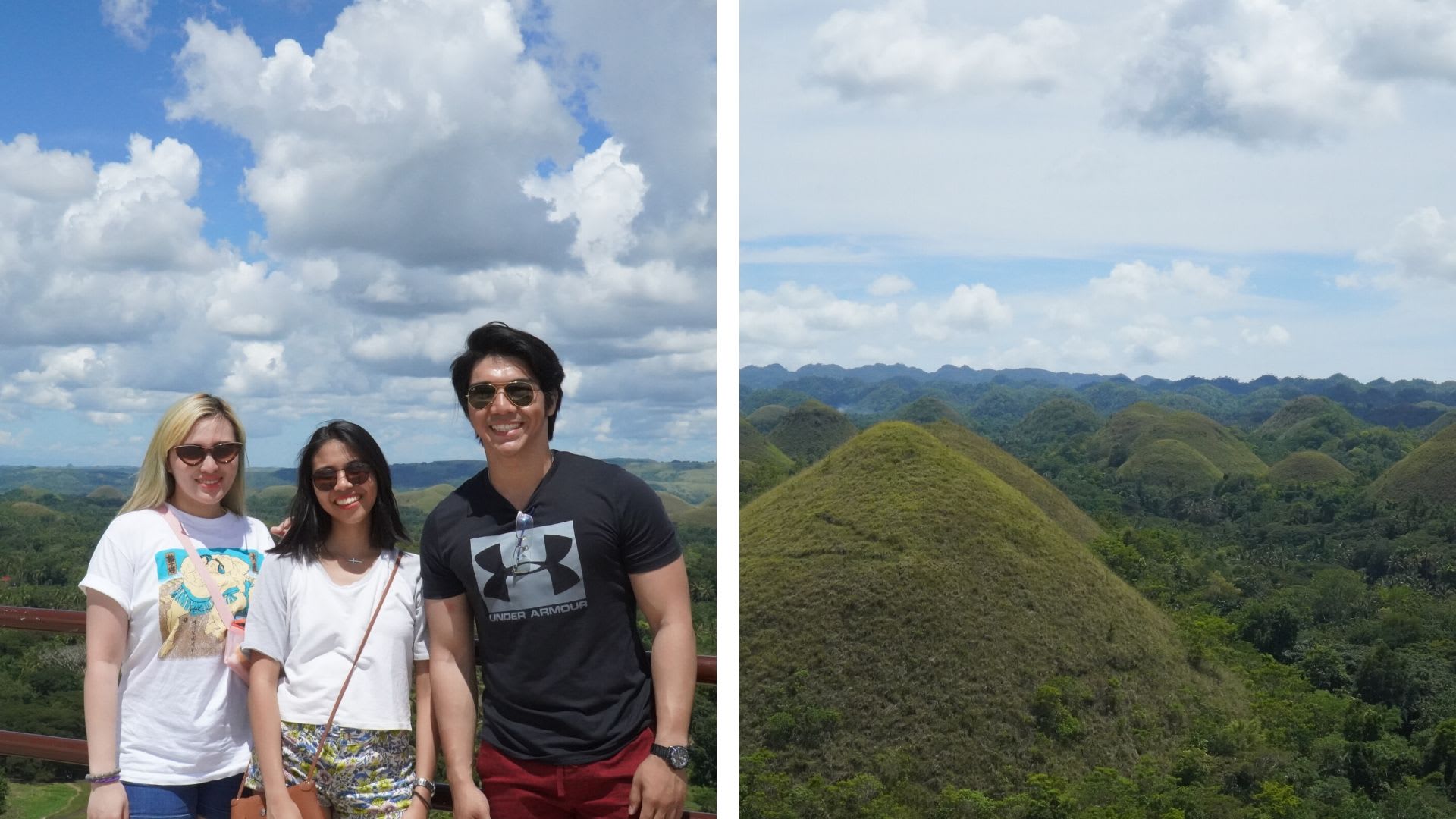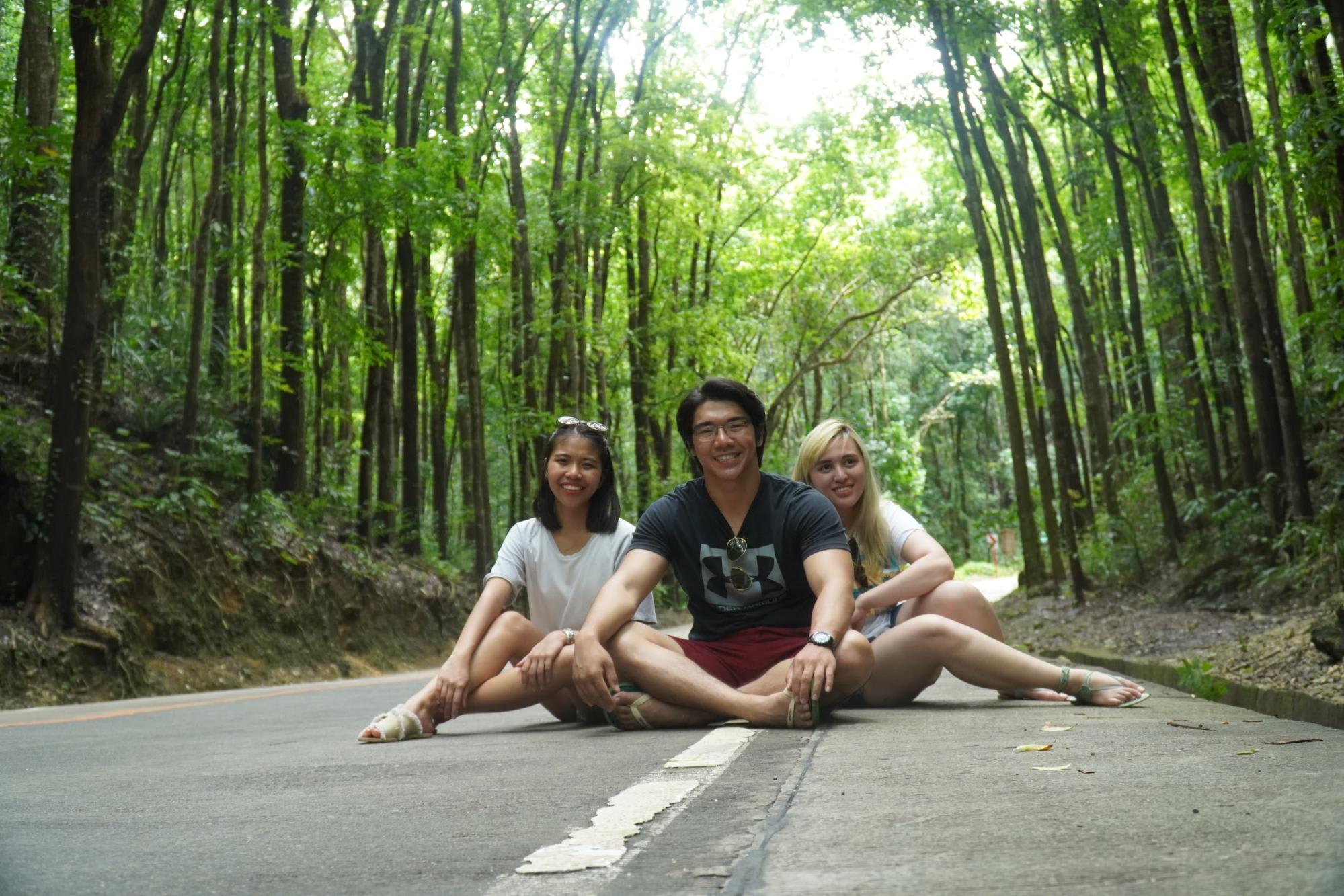 Next, head up towards the viewing deck in the town of Carmen where you can get an unobstructed view of Bohol's iconic Chocolate Hills. Afterward, explore the hills up close and personal by renting an ATV and tearing up the dirt tracks for a wild, fun ride.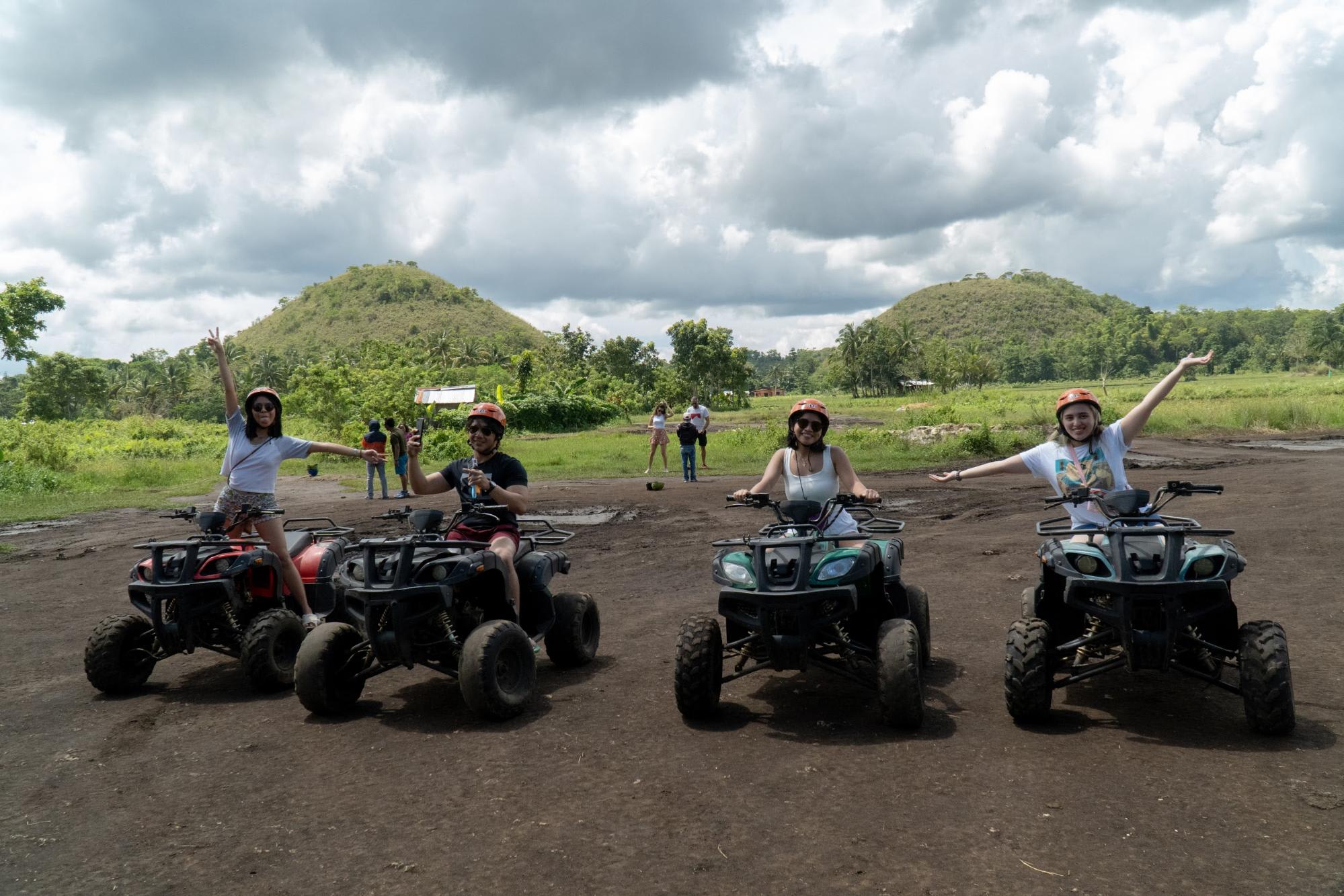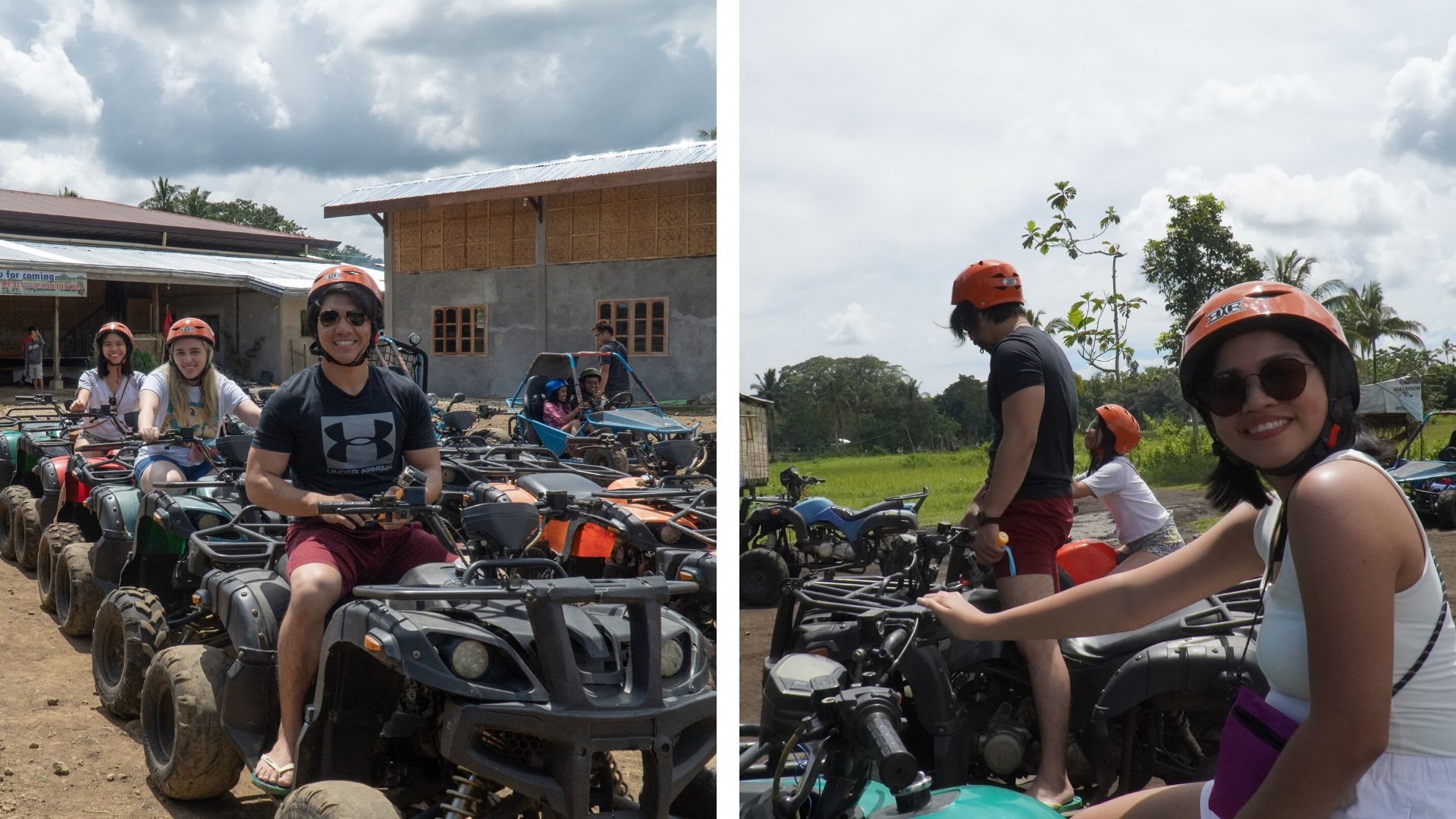 LOBOC RIVER
All that adventuring has probably worked up your appetite, so head down to the Loboc River and feast on buffet while cruising downstream. On the way, be entertained by in-house musicians as well as performances by local dance troupes where you can even join in the fun.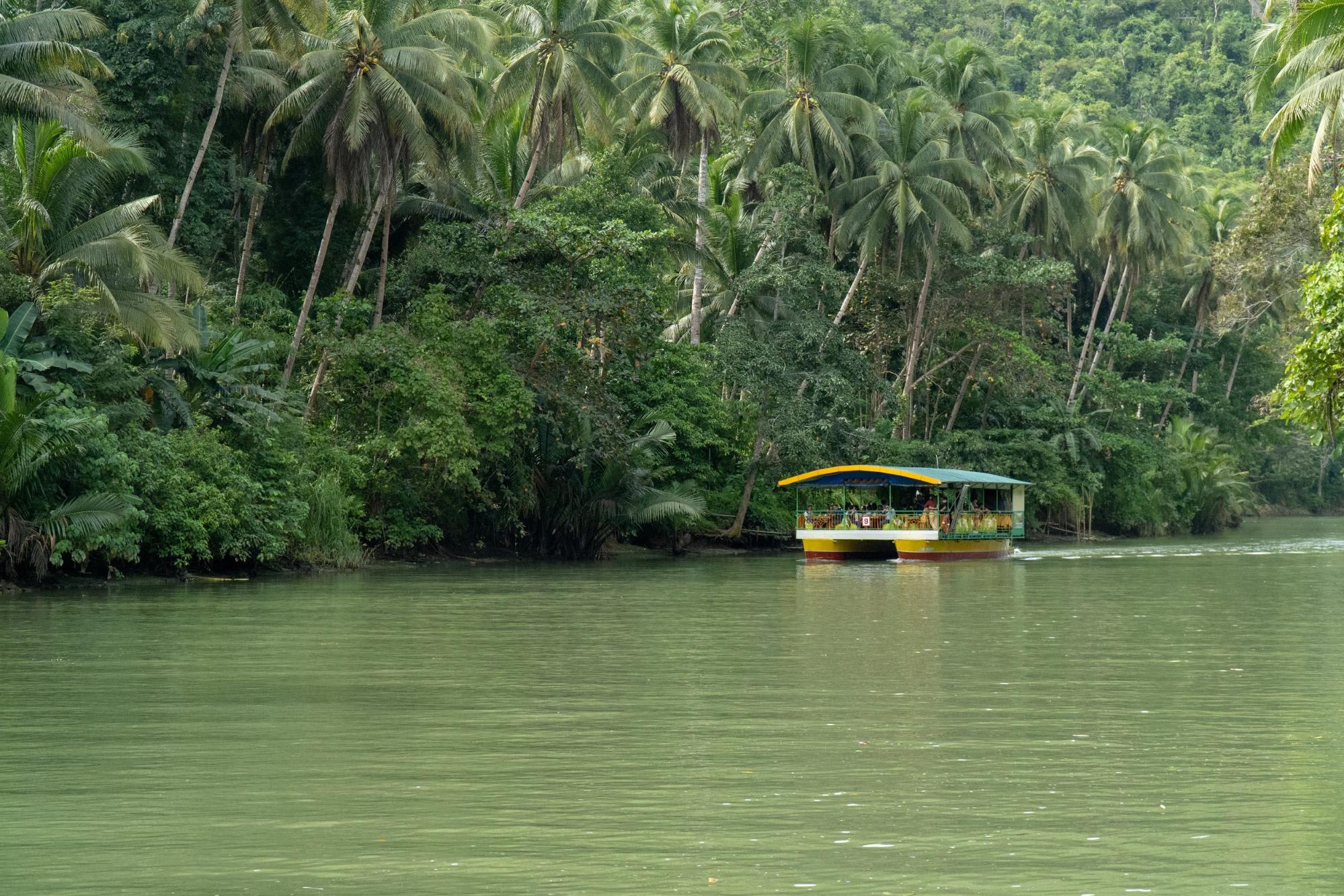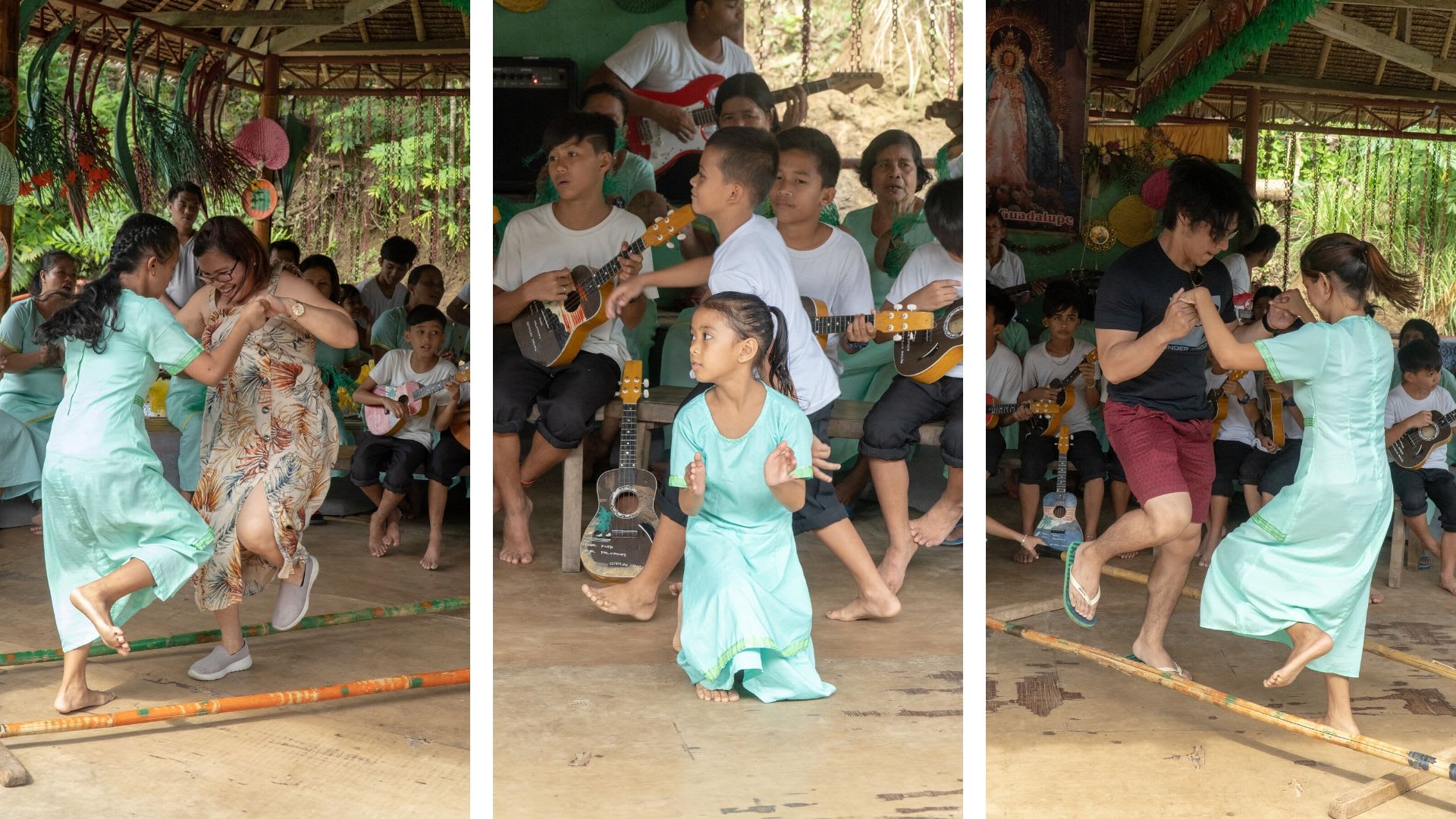 BOHOL BIRDS AND BUTTERFLY KINGDOM
Now that you're full, be a little brave and head over to the Bohol Birds and Butterfly Kingdom where you can learn a bit of the life cycle of butterflies as well as release a stack for a pretty picture. You're supposed to be brave because soon, you'll have the chance to have your picture taken with a live python!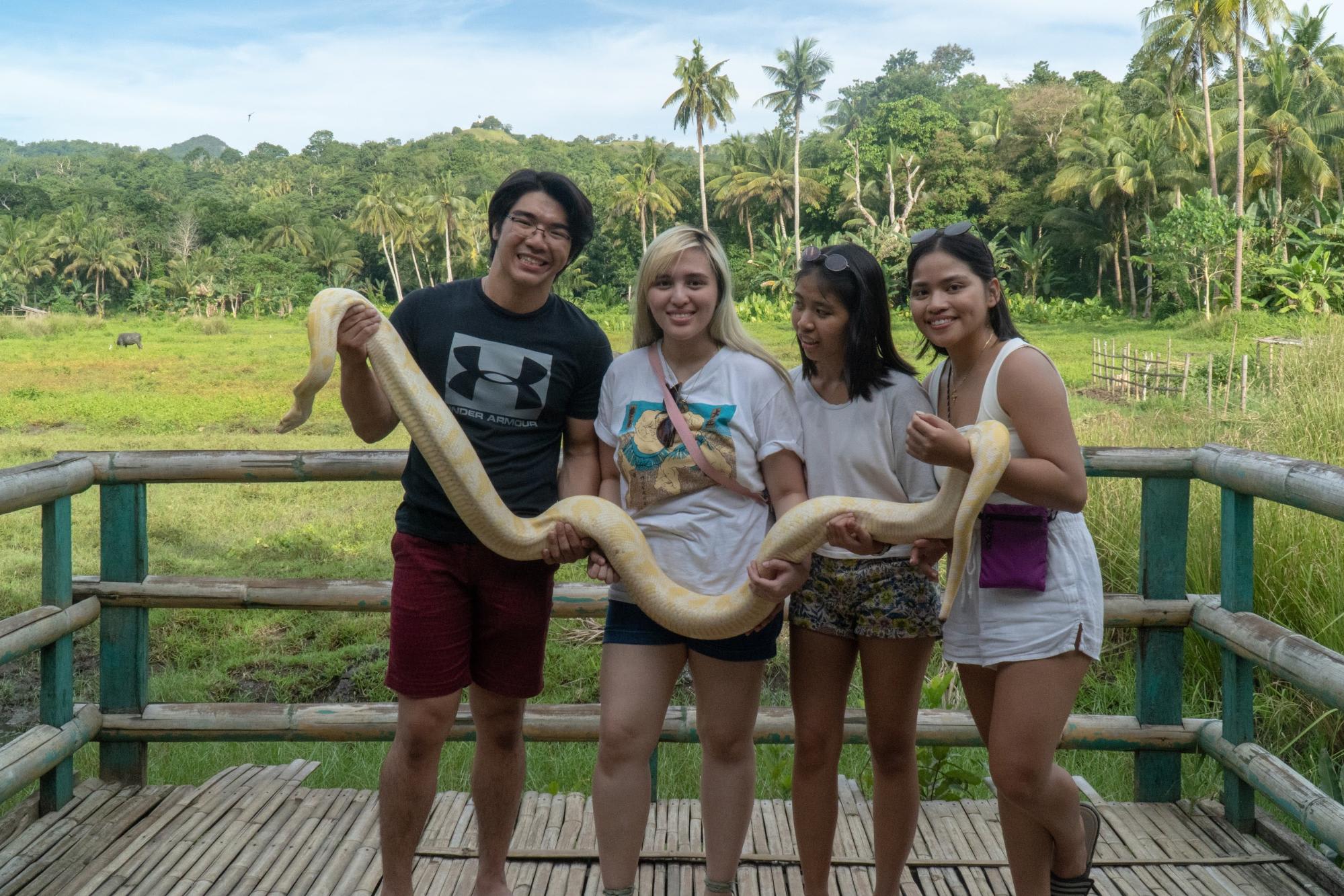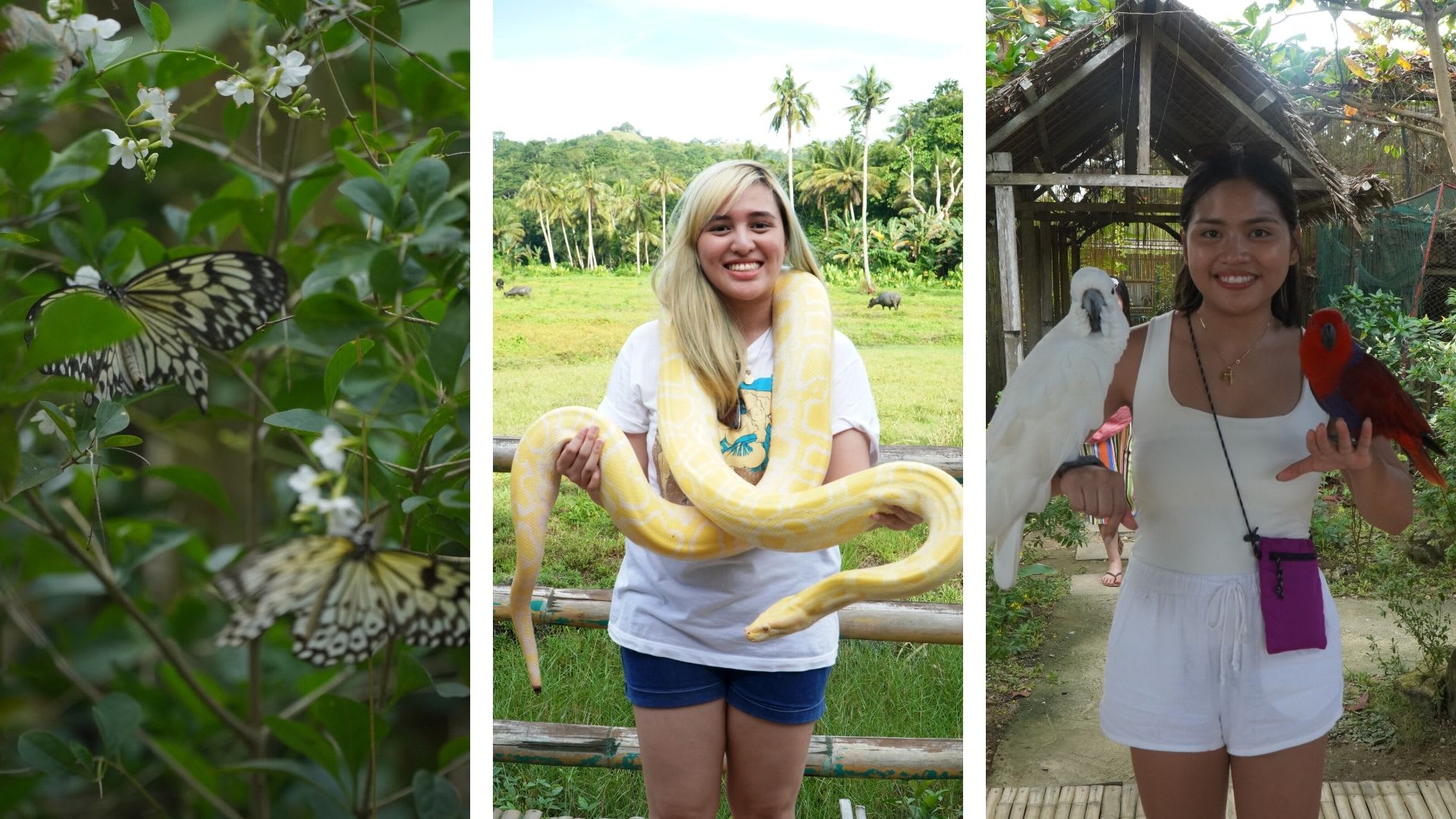 HINAGDANAN CAVE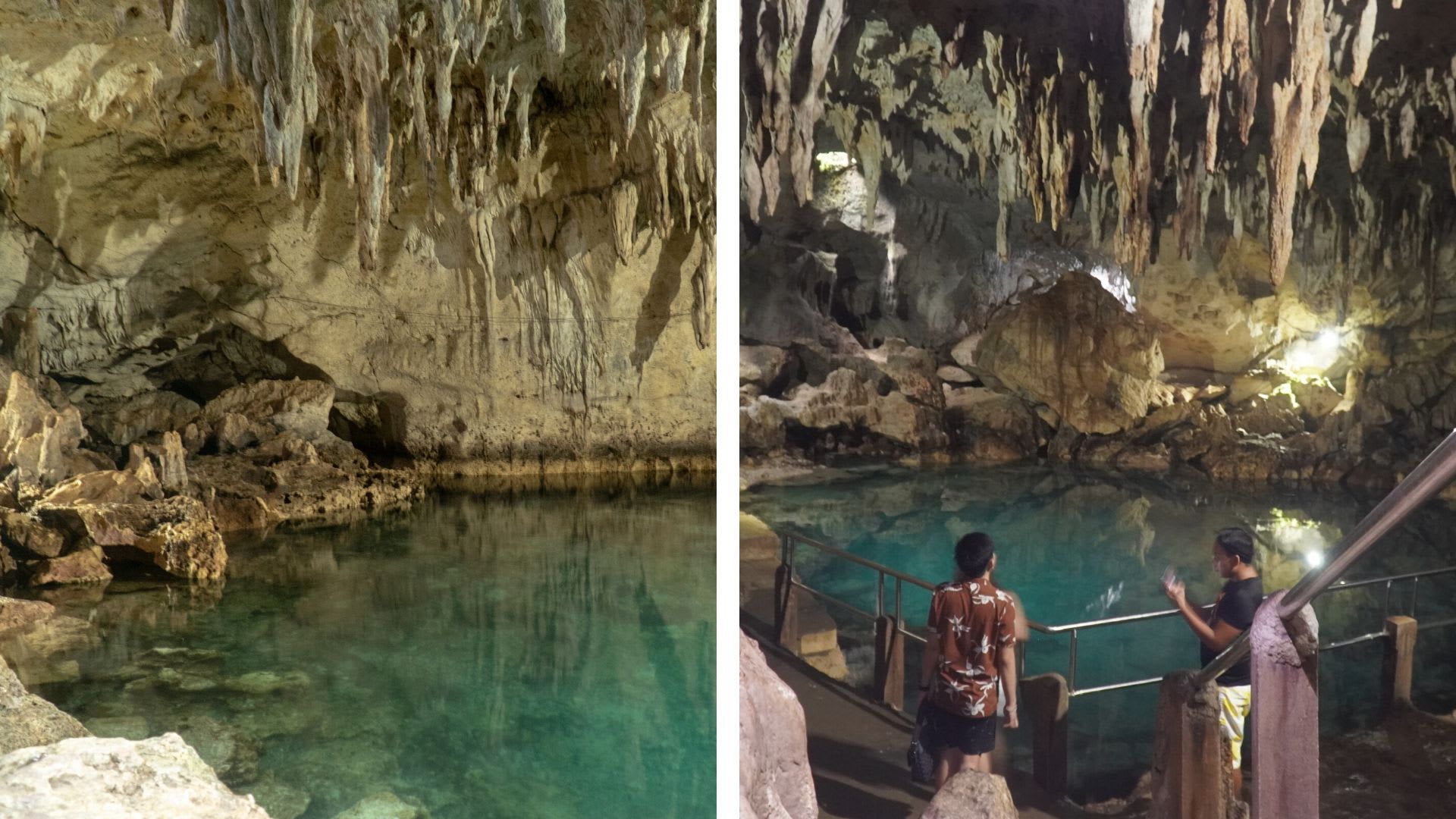 Lastly, end your day by taking a dip in Hinagdanan Cave, one of Bohol's most popular cave pools. With a heart-shaped chamber as well as a 15-foot deep pool in the center, it's a refreshing swim and a good way to relax your body.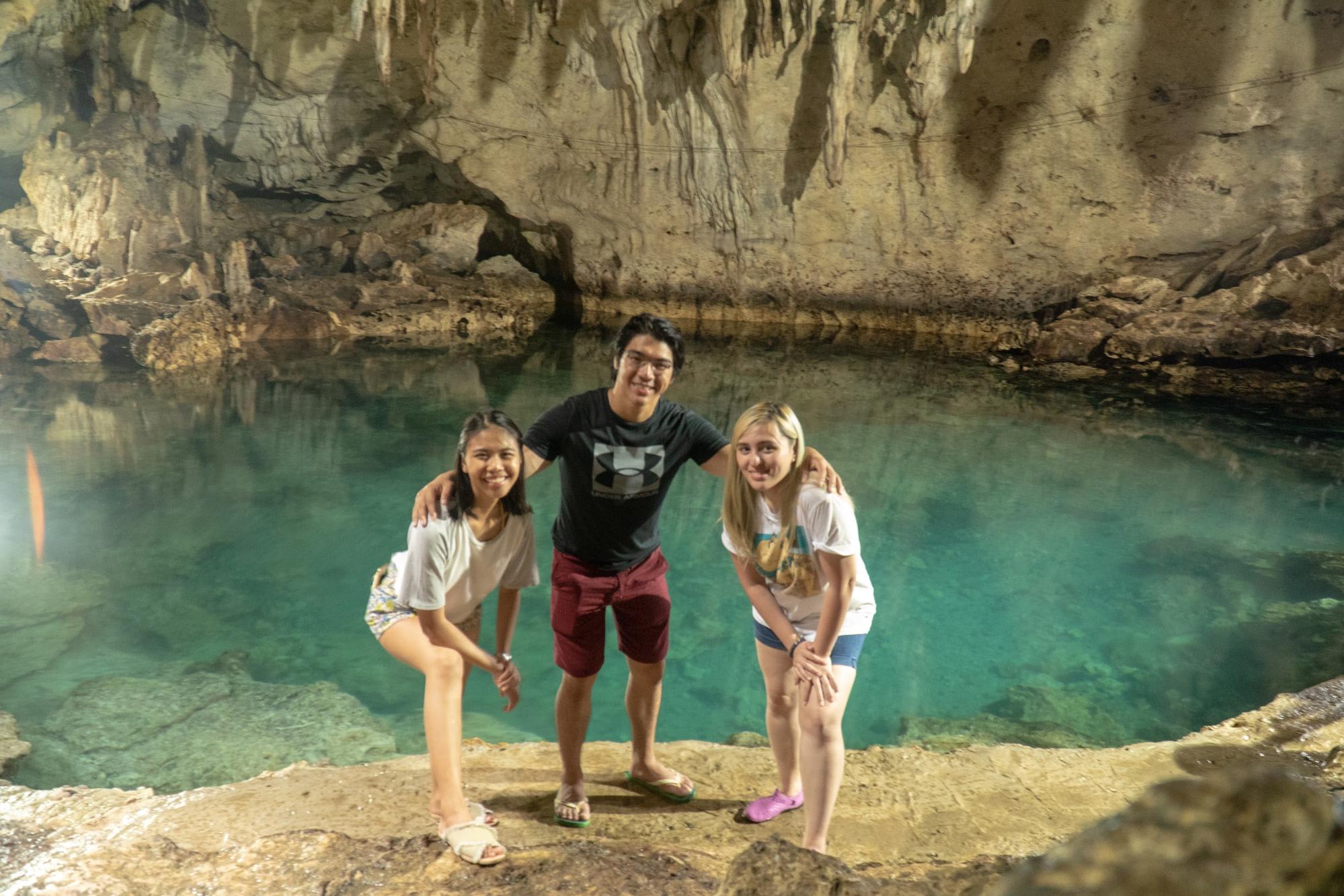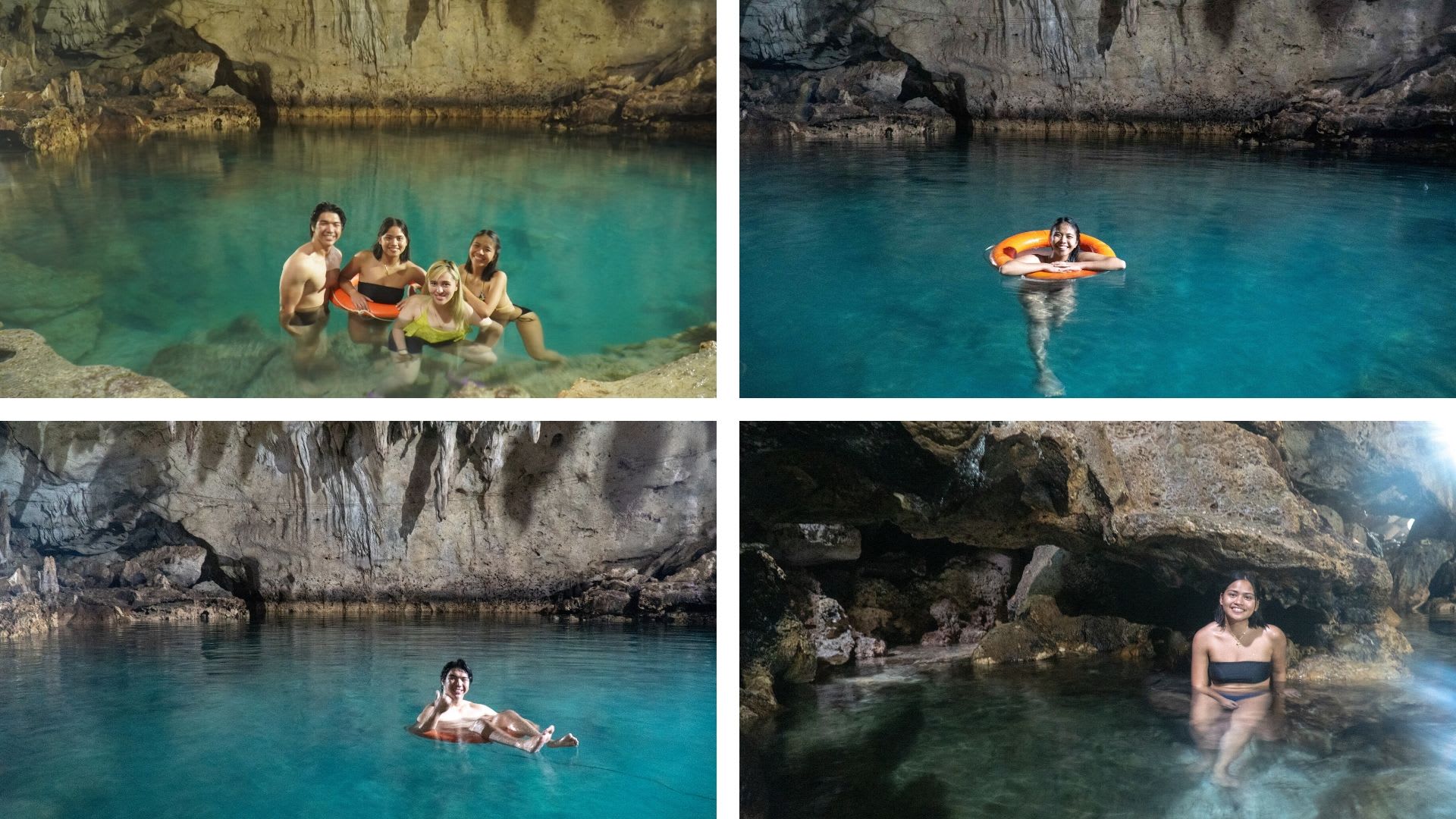 KLOOK TIP: While the Bohol Countryside with Panglao Highlights Tour has a lot of activities on its docket, you can request your tour guide to skip a few attractions if you're either pressed for time or find a place you want to spend more time in.
DAY 4: BALICASAG ISLAND
BALICASAG ISLAND
Before you fly out on day four, rise bright and early in the morning and catch a chartered boat to Balicasag Island.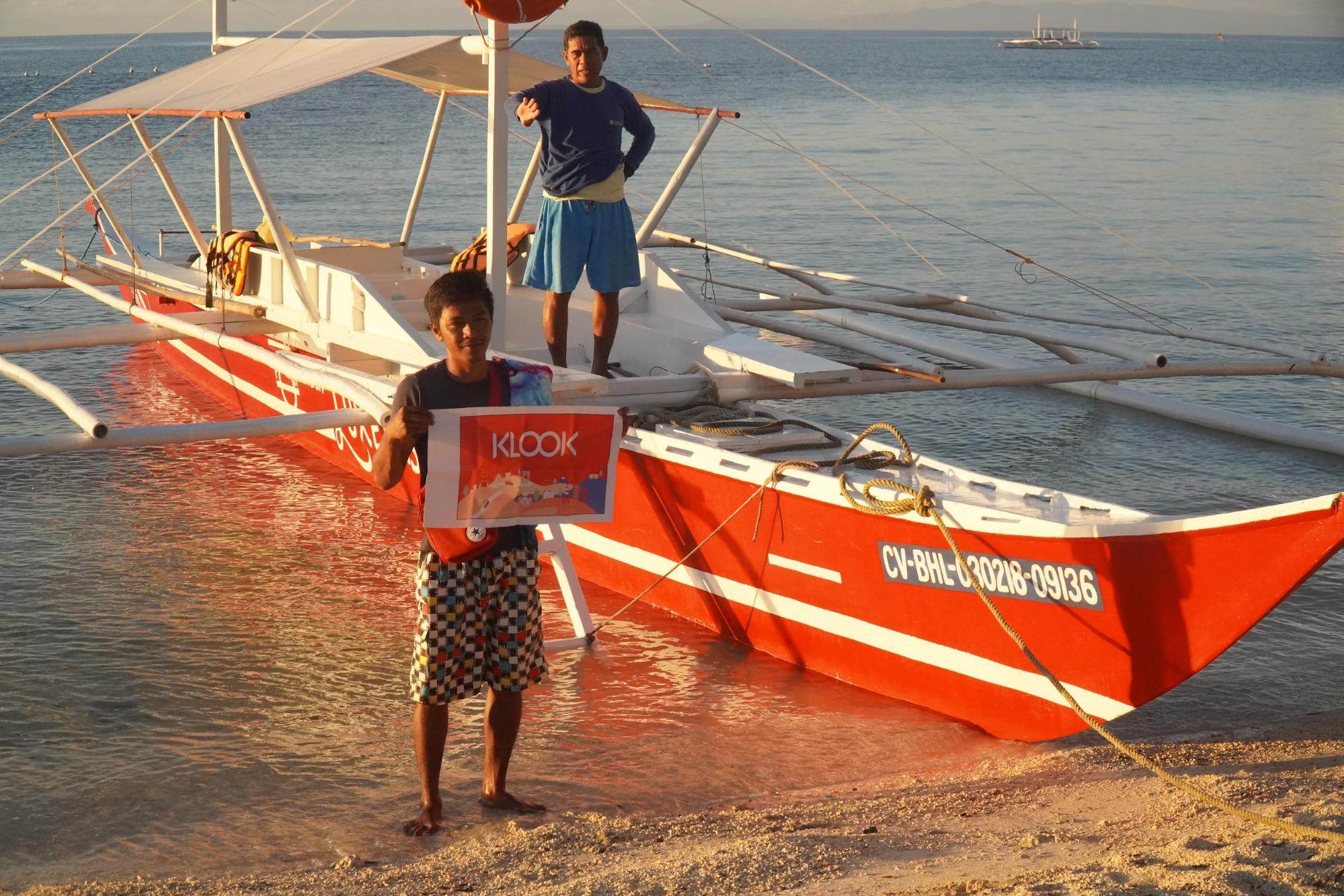 On the way, spot some dolphins as they feed during the early morning hours before taking in that beautiful sunrise and pushing forward to Balicasag Island. There, you can rent out some gear and either go snorkeling with turtles and feed the fish at their marine sanctuary or dive deeper with a divemaster and go scuba diving.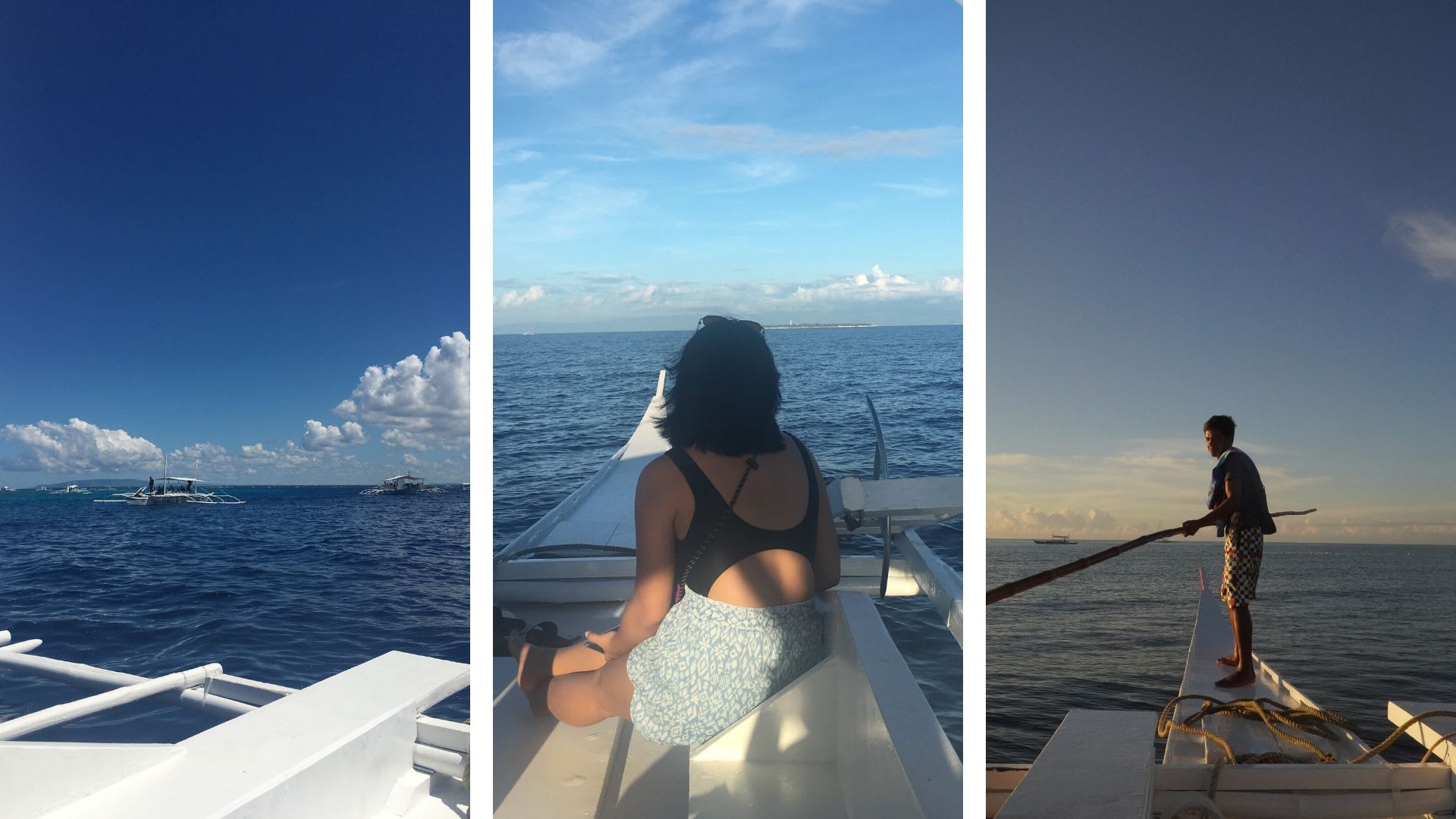 4 DAY 3 NIGHT BUDGET BREAKDOWN (Group of 4)
*Flight costs presented are part of Cebu Pacific's previous seat sale promo
*Total costs presented are correct as of publish date