Step out of your comfort zone
The year is coming to a close and what better way to conclude it with some awe-worthy and limit-pushing challenges or adventures. So grab a friend, break your routine, and take on a spontaneous activity. Here's a list of suggestions bound to break you out of a rut!
Malaysia activities
1. Join the flyboarding craze at Marina Putrajaya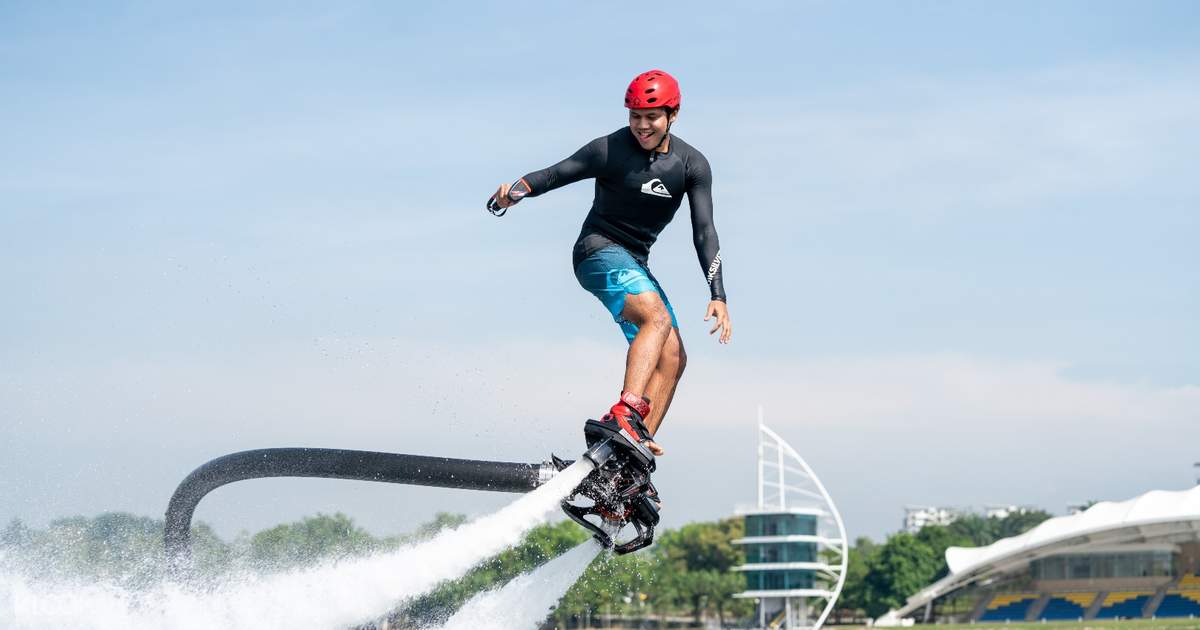 Move aside, surfing and skiing. Next up on your bucket list for water activities should be the flyboard! Feel the rush as you're hoisted up in the air and fly, float or spin around. While flyboarding, you can also enjoy the beauty of Lake Putrajaya!
You'll also be guided by a professional instructor so there's no need to worry. Suitable for kids aged 3 and above, the flyboarding experience can be a great family fun as well during the holiday season.
Feel yourself fly in the air with the flyboarding experience at Marina Putrajaya
2. Conquer your fear at The Gravityz's obstacle rope course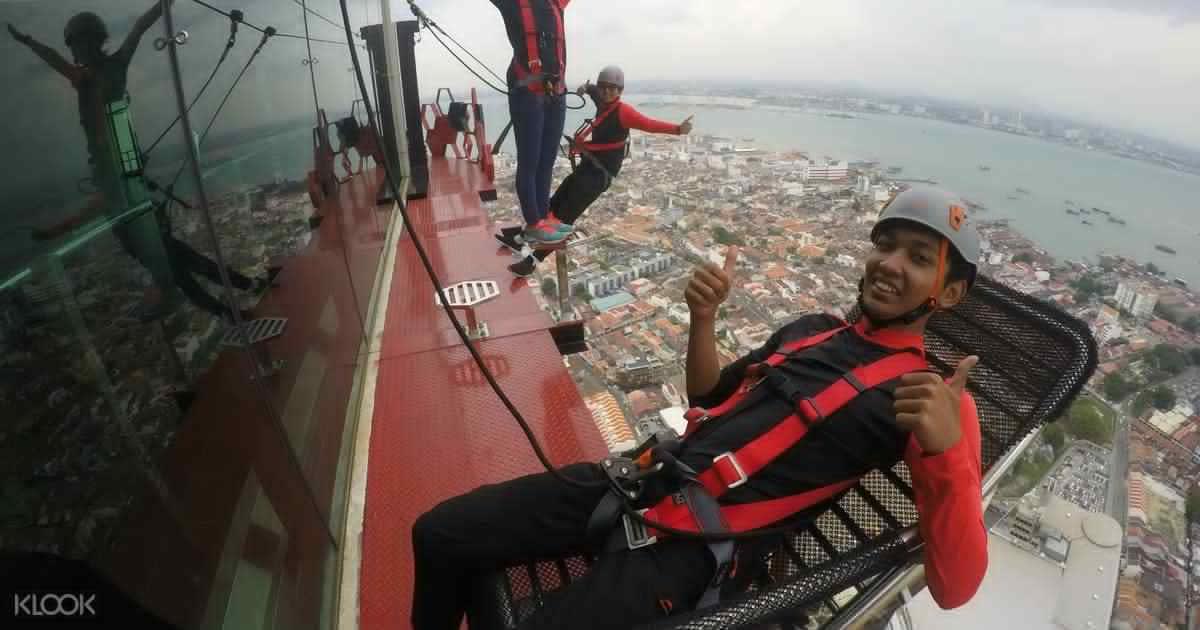 Welcome to The Gravityz, the world's highest rope course challenge! On top of the tallest building in Penang, The TOP at Komtar, The Gravityz consists of 6 obstacle courses at 239m above ground.
Feel the blood course your veins as you go through each challenge while taking in the scenic views of George Town below. If you're an adrenaline junkie, this is the perfect playground for you.
Conquer your fear at The Gravityz, the world's highest rope course challenge
3. Recreate your favourite 'Survivor' challenge at Pulau Tiga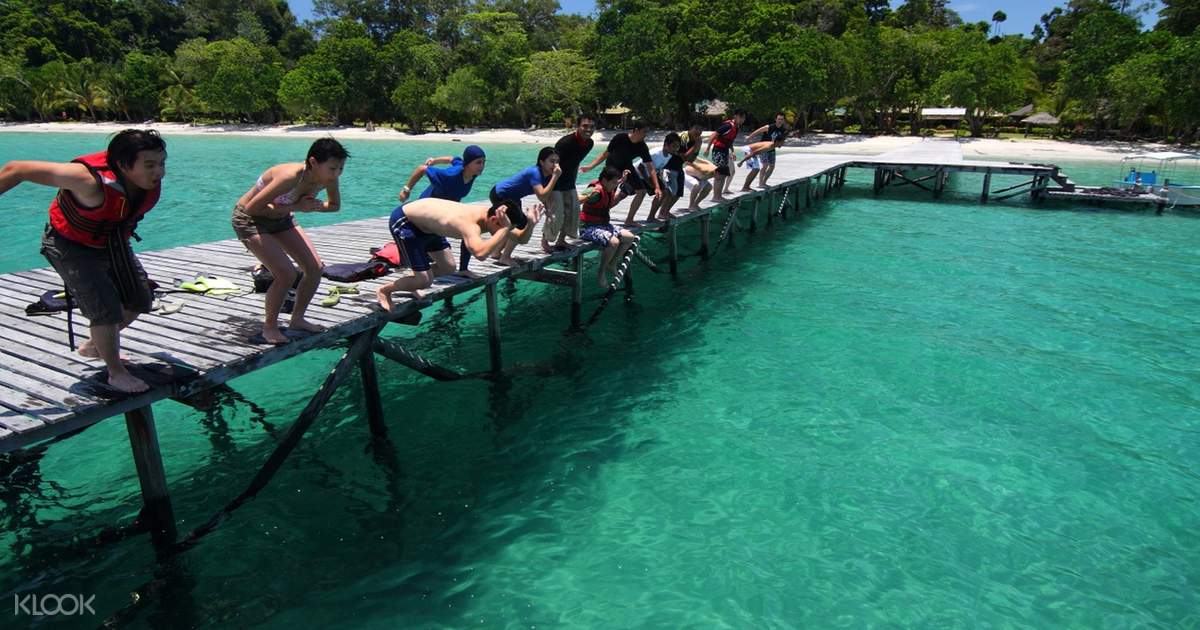 Join a day tour to visit unspoilt land of Pulau Tiga, the famous setting of the hit reality TV show 'Survivor'. An inhabited natural park in Sabah, this island boasts an abundance of undisturbed forests, vibrant corals, and wildlife.
Spend the day snorkelling in the crystal clear waters, dip in the therapeutic volcanic mud pits, and more. In the spirit of 'Survivor', you can also challenge your friends with your own friendly competition!
Enjoy hotel pick up with the Survivor Island (Pulau Tiga) day tour from Klook
4. Whiz across Langkawi's beautiful rainforest on a zipline adventure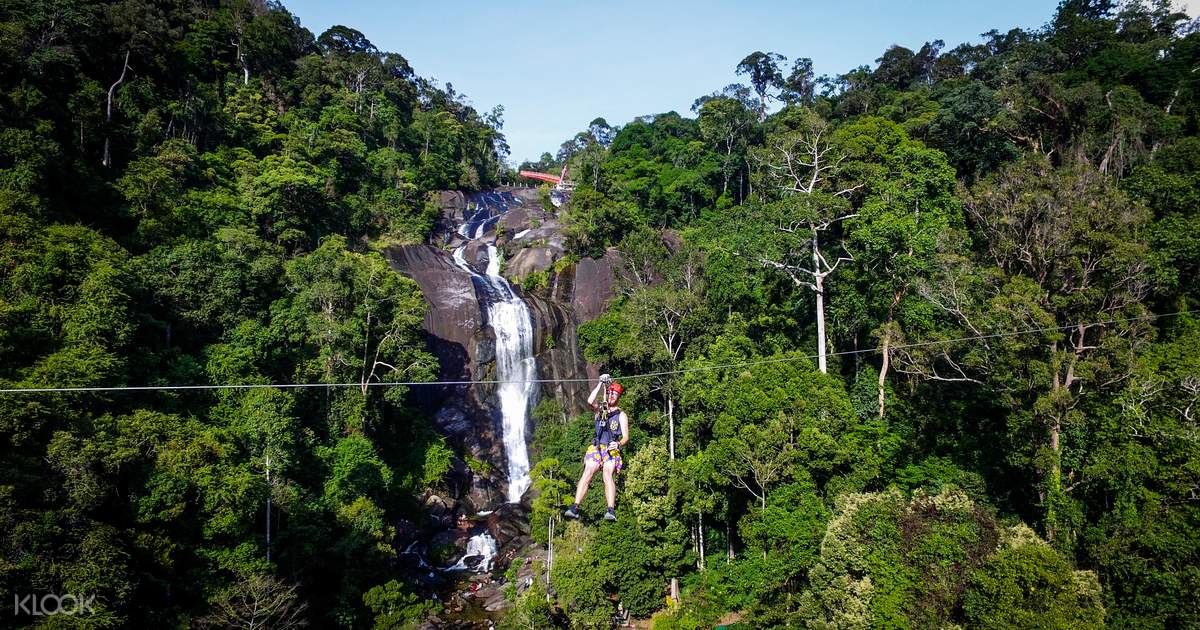 Home to Langkawi's longest and highest zipline course, this activity is perfect if you're looking for a fun adventure on holiday. Strap on and zip across Langkawi's beautiful landscape in a course of either 6 ziplines or 12 ziplines.
Even if it's your first time trying out a zipline, there's no need to worry. The experienced and friendly rangers will be with you at all times to keep you safe! This is one experience you definitely want to look down and around to enjoy the spectacular scenery.
Fly over rainforests, waterfalls and hills on a Langkawi zipline adventure
5. Discover the natural wonders of Gua Sireh and Crocodile Mud Image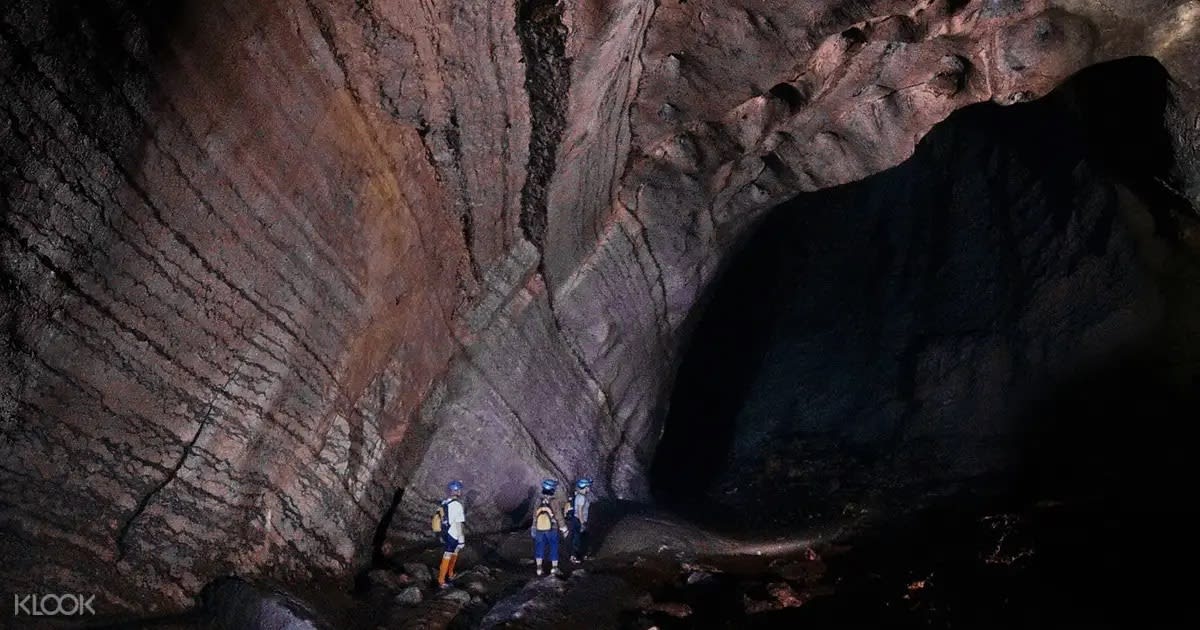 Go on an expedition to the outskirt islands of Kuching for a day of nature discovery. Visit Gua Sireh, a well-preserved archaeological site dated 20,000 years ago. Revel in the chamber's stunning rock paintings, large chambers and caved parts with clean underground water.
After lunch, make a pit stop at Remun Village and then walk towards the historical site of Crocodile Mud Image. It's also known as the Icon of Peace by the locals!
Enjoy hotel pick up with the Gua Sireh & Croc Mud Image cave tour from Klook
Overseas activities
6. Take a leap of faith at the Macau Tower bungy jump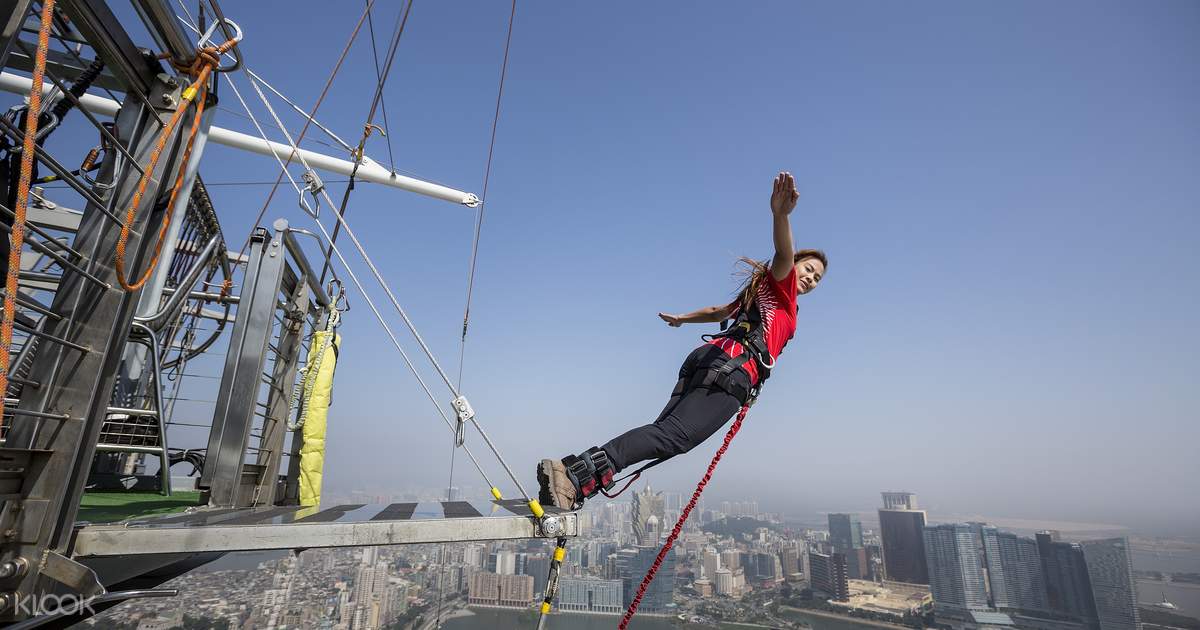 If you want to take on an adventure to a whole new level, you can perhaps consider the Macau Tower bungy jump. What's so special about this bungy jump, you ask? Well, it's the tallest bungy jump in the world!
Take the leap from a height of 233m and reach a speed of up to 200km/h. After the 4 to 5 seconds of freefall, you'll rebound 30 metres above to a second freefall. Be part of this Guinness World Record and show everyone you have what it takes!
Go on the ultimate extreme journey of the Macau Tower bungy jump
7. Let your inhibitions go at the NZONE skydive in Queenstown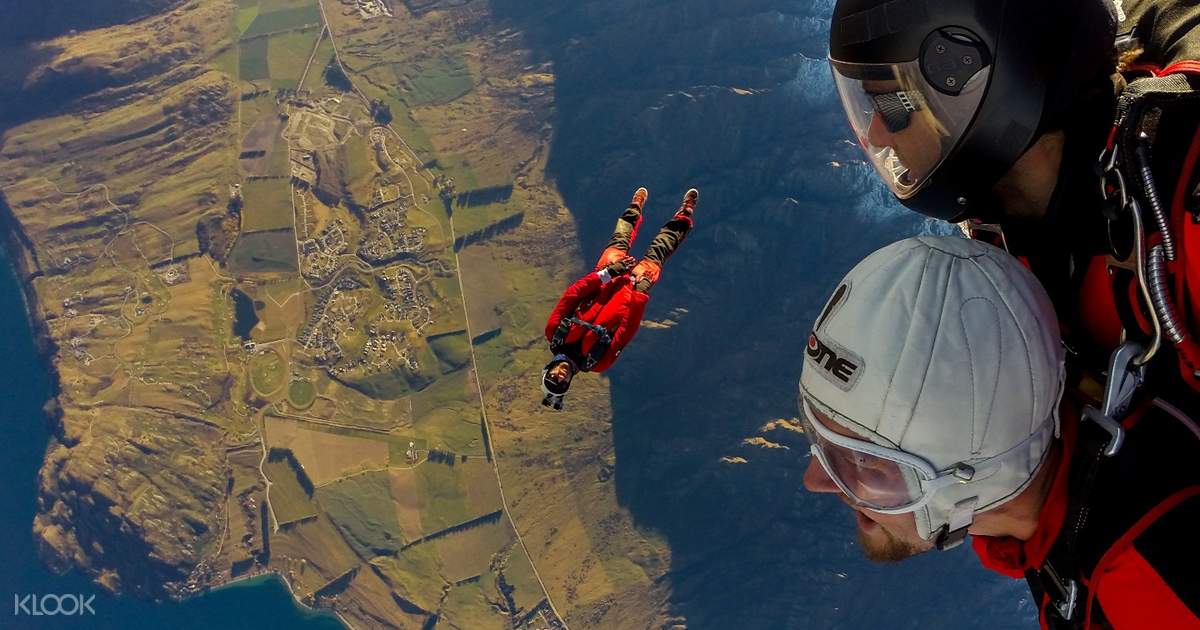 If you ever do decide to jump off a plane, make sure it's in Queenstown, one of the most scenic spots in the world! Book a 9,000ft, 12,000ft or 15,000ft tandem skydive and feel the ultimate rush when you freefall.
NZONE is one of the best and safest skydiving companies in New Zealand so you can get your adrenaline rush worry-free. To capture the experience in its entirety, you can order your skydive video and photos to be sent to you afterwards.
Dive into an exhilarating adventure of a lifetime with NZONE
8. Explore Jeju's scenic mountains, rivers and lakes on an ATV
Gather up your adventure buddies for an exciting ATV ride through Jeju's scenic mountains, rivers and lakes. Known for its gorgeous landscapes, this ATV experience will have you letting go of all your stresses and worries.
A fun activity perfect for groups, you and your squad are bound to have an unforgettable experience together. Fuss-free and easy to ride, you will have a good time even if you're new to ATV!
See the best of Jeju's landscape while riding an ATV
9. Live out your cowboy dreams at the Hokkaido cowboy horsing experience
What does it take to be a cowboy? For two and a half hours, you'll discover just that! Learn about the fascinating facts about the cowboy lifestyle and get to ride the beautiful horses with a scenic backdrop of Hokkaido's scenic landscape.
Get ready to gallop in the vast green fields, take in the surrounding views and end your experience with a comforting cup of coffee. Of course, this isn't complete until you've taken plenty of photos!
Be a cowboy for a day at the Hokkaido cowboy horsing experience from Klook
10. Race your buddies at the indoor go kart in Bangkok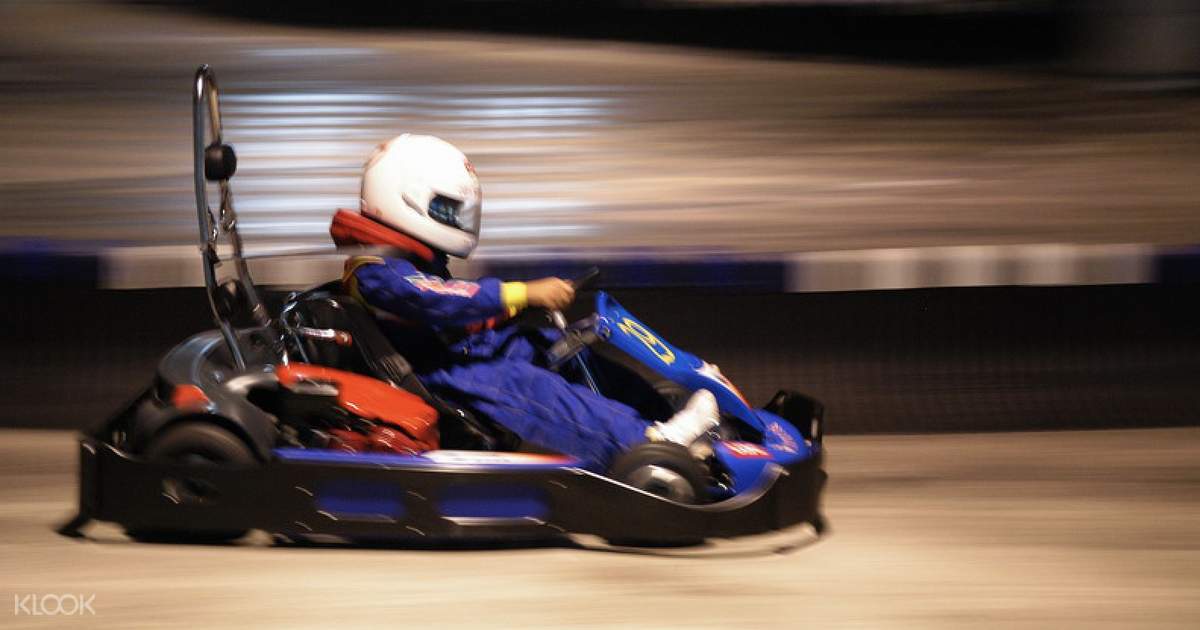 While your dreams of racing in the F1 may be on hold for now, it doesn't mean you still can't fulfil your love to speed! Experience the thrill of racing in Bangkok, in one of the largest indoor go-karting tracks in Asia.
Try out the different kart models, and choose your own speed preferences before you head out into the race tracks. This is the perfect place to unleash a friendly competition between you and your thrill-seeking friends!
Enjoy instant confirmation on your Klook indoor go karting experience in Bangkok