Seek out the best of Seoul after dark
Whether you're a shopaholic, foodie or sightseer, South Korea's capital city has something for every type of traveller.
Once the sun goes down, Seoul's streets are injected with a new kind of life, from the bustling Myeongdong shopping street to the hipster Hongdae district. For inspiration on what to do before sunset, check out our trending Seoul cafes guide, and try our Klook Challenge Korea for a more exciting way to explore the city.
Now that it's dark out, get set on these 11 Seoul after-dark activities that'll paint the city in a different light.
1. Hit up the newly reopened Seoul Bamdokkaebi Night Market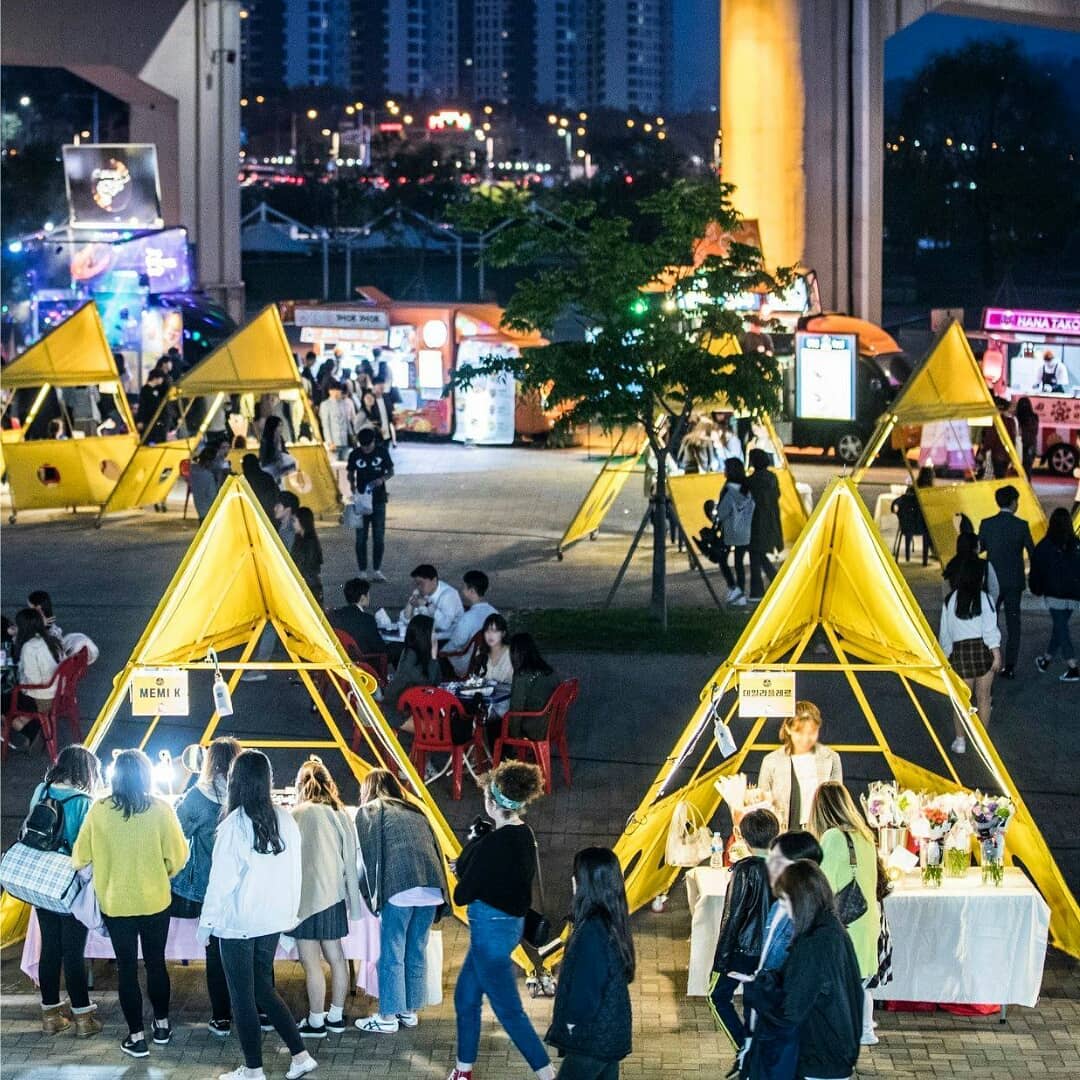 Photo Credit: @kto_istanbul and @visit_korea on Instagram
The Seoul Bamdokkaebi Night Market has finally returned! Open from now till 27 October this year, this city-wide night market is held in six different locations throughout Seoul, with each outpost having a unique theme. The different markets all have a variety of international and local street food stalls, alongside handmade craft booths and performances.
Check out the multicultural Yeouido World Night Market for a taste of the world beside the beautiful Hangang River, the conservation-themed Culture Tank Forest Picnic Market for its environmentally-friendly flea market, the trendy DDP Youth Runway Market with exciting DJ parties, and all the other markets during your nighttime adventures in the city! Head here for more information on what to expect at the different markets.
Night Market

Opening Hours

Address

Yeouido World Night Market

Fridays and Saturdays

6pm – 11pm

330 Yeouidong-ro, Yeongdeungpo-gu, Seoul

Bando Romantic Moonlight Night Market

Fridays and Saturdays

6pm – 11pm

40 Sinbanpo-ro 11-gil, Seocho-gu, Seoul

DDP Youth Runway Market

Fridays and Saturdays

6pm – 11pm

281 Eulji-ro, Jung-gu, Seoul

Cheonggyecheon Time Slip Market

Saturdays: 5pm – 10pm

Sundays: 4pm – 9pm

14 Seorin-dong, Jongno-gu, Seoul

Culture Tank Forest Picnic Market

Saturdays and Sundays

4pm – 9pm

87 Jeungsan-ro, Mapo-gu, Seoul

Cheonggye Plaza Season Market

Fridays – Sundays

6pm – 11pm

14 Seorin-dong, Jongno-gu, Seoul
2. Take on a nighttime hiking adventure along the Seoul Fortress Wall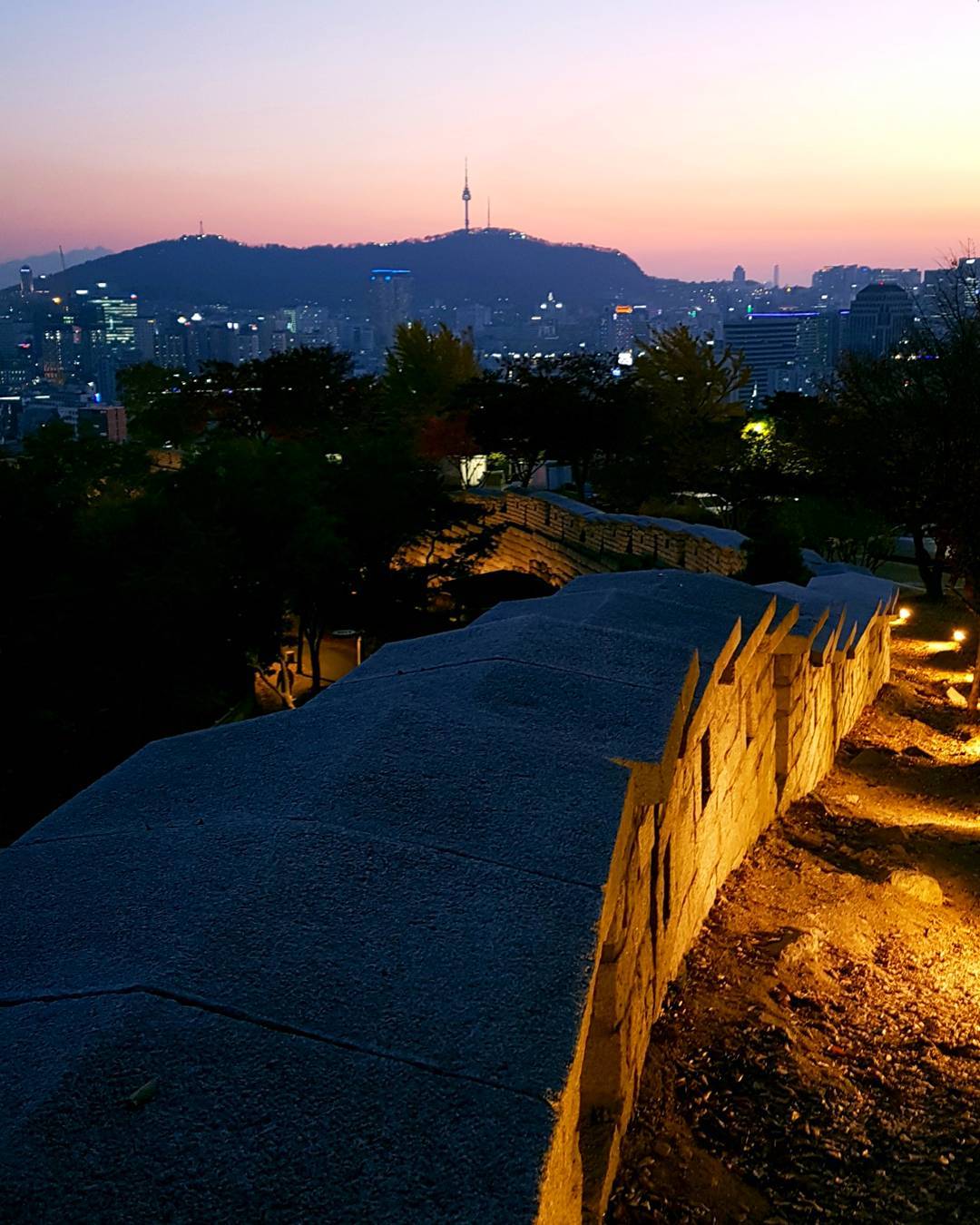 Photo Credits: @kevineseo on Instagram
See Seoul in a different light on a nighttime hike along the Seoul Fortress Wall, for some stunning after-dark sights of the city.
Even though most of these stone walls – collectively known as the Hanyangdoseong – have been torn down over the years to make way for modernisation, significant sections have been preserved or restored.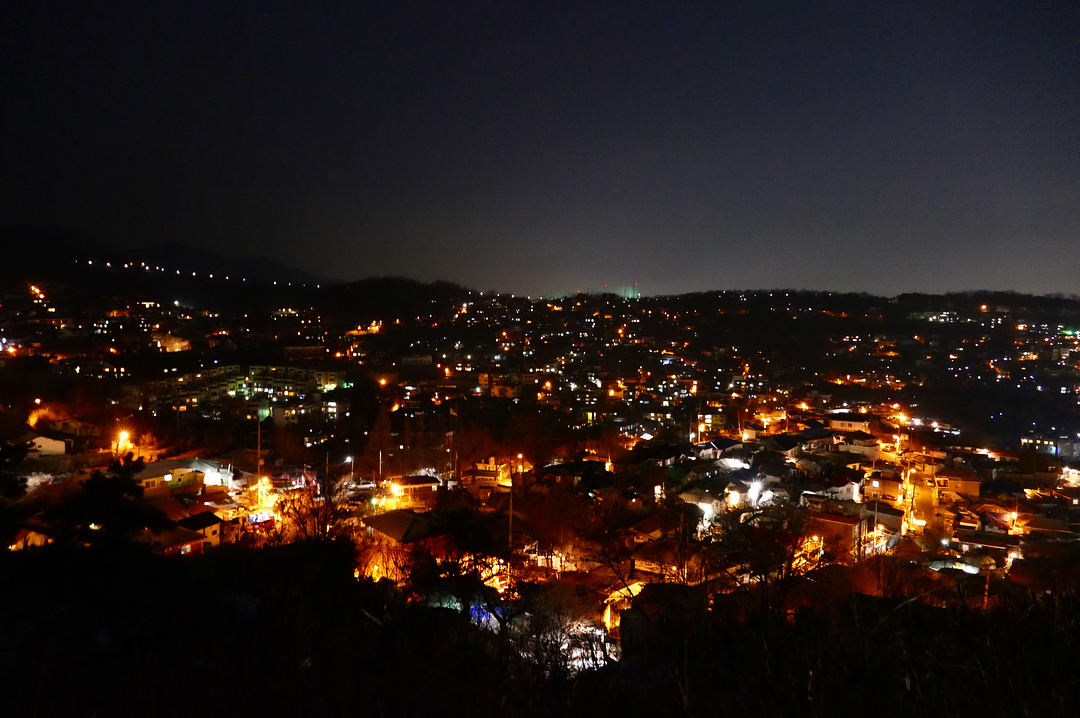 Photo Credit: @_wandalina_ on Instagram
There are several points around the wall where you can start your hike, with the Mount Bugaksan section being one of the most popular. With flat trail sections and sets of stairs, this 2.3km hike takes you through the forest, up to an observation point overlooking the twinkling city lights.
Head here for more information on how to plan your Seoul Fortress Wall hike. You're bound to be hungry after all that walking – check out our Seoul 7-11 Food Guide for some cheap and convenient post-hike food ideas!
3. Catch the night parade and fireworks at Lotte World Seoul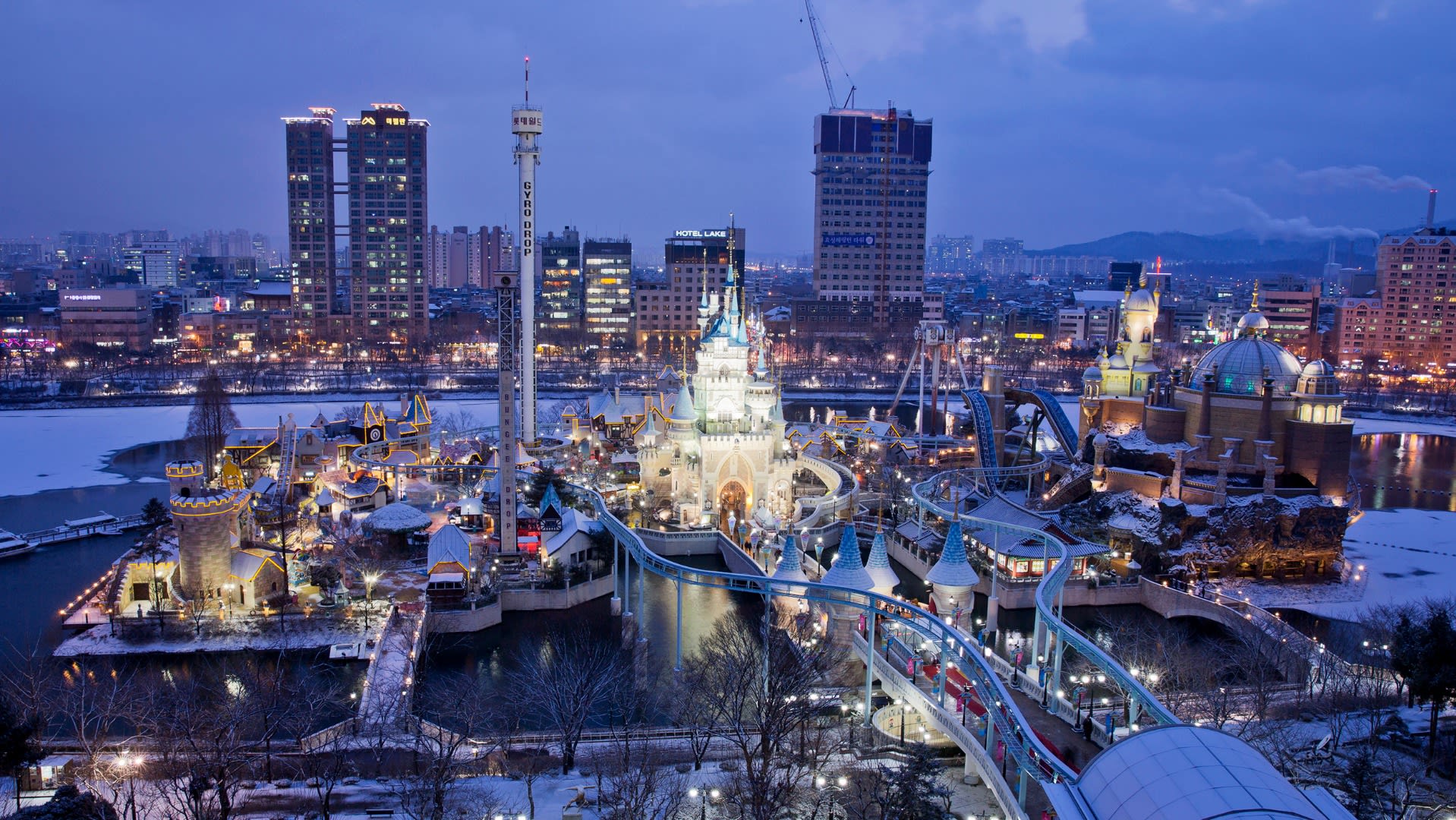 After an adrenaline-filled day of thrilling theme park rides, dazzling performances and exploring the different zones in Seoul's Lotte World, stay back for the Let's Dream Night Parade for a spectacular lights and fireworks display!
Featuring aerial balloons, lanterns, flashy costumes and of course, a stunning fireworks show, Lotte World at night is a feast for the eyes. Make sure you set an alert for 8pm, as the Let's Dream Night Parade show only lasts for 30 minutes daily!
For tips and tricks on maximising your time at one of Seoul's greatest theme parks, here are some Lotte World Hacks.
Lotte World
Address: 240, Olympic-ro, Songpa-gu, Seoul, Korea
Opening Hours: Monday-Thursday: 9:30am-10:00pm, Friday-Sunday 9:30am-11:00pm
4. See the 21,000 LED roses at the Dongdaemun Design Plaza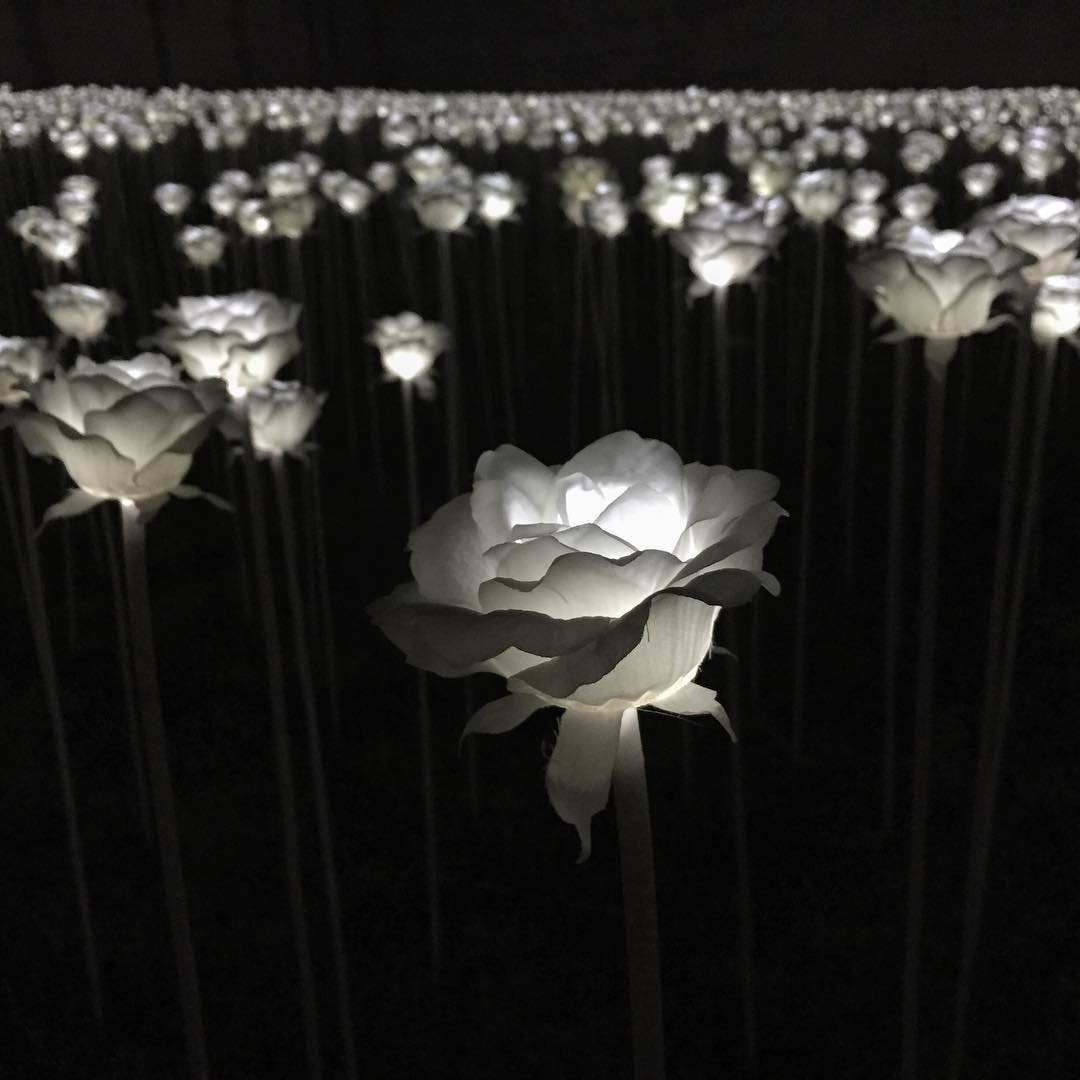 Photo Credit: @jamez.loh on Instagram
If you're around the Dongdaemun Design Plaza (DDP) in the evening, head up to its rooftop garden once night falls. You'll find a luminous garden of 21,000 LED roses set on top this neofuturistic urban landmark, with each rose detailed down to the petal.
Initially a special seasonal exhibition, the DDP LED Rose Garden was so popular that it is now a permanent display! Check out the DDP's Museum Hall while you're here, to see how Korean design and current art trends come together.
Dongdaemun Design Plaza
Address: 281 Eulji-ro, Euljiro 7(chil)-ga, Jung-gu, Seoul, South Korea
Opening Hours: Tuesday – Sunday, 1am – 7pm. Closed Monday.
5. Head on an after-dark local food adventure on a Korean Night Dining Tour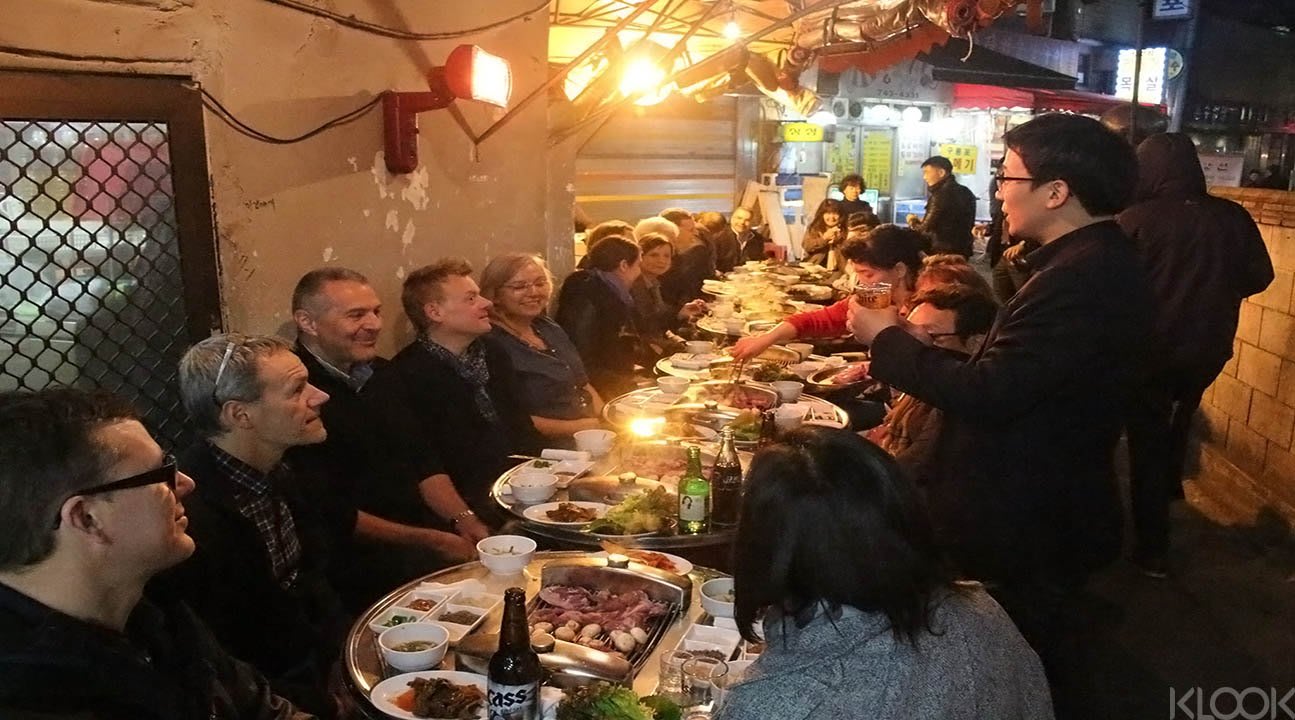 One of the best ways to get to know a city is through its food. Take your supper escapades to the next level on a Korean Night Dining Tour, for quintessential local supper experiences like Korean barbeque, soju shots and more.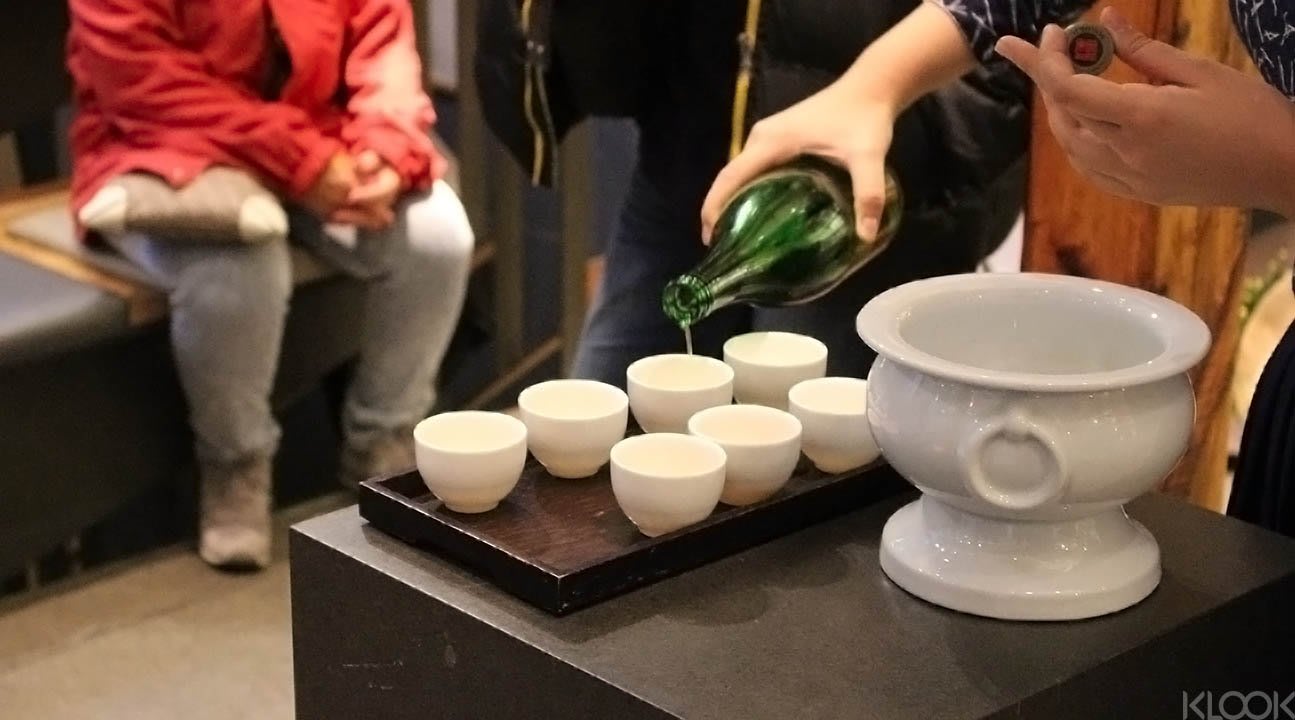 Your guide will take you to on a food hop around four different places, including a tteokbokki house and night market, so make sure you come with an empty stomach!
6. Party it up at some of Seoul's unique nightlife spots on a VIP Pub Crawl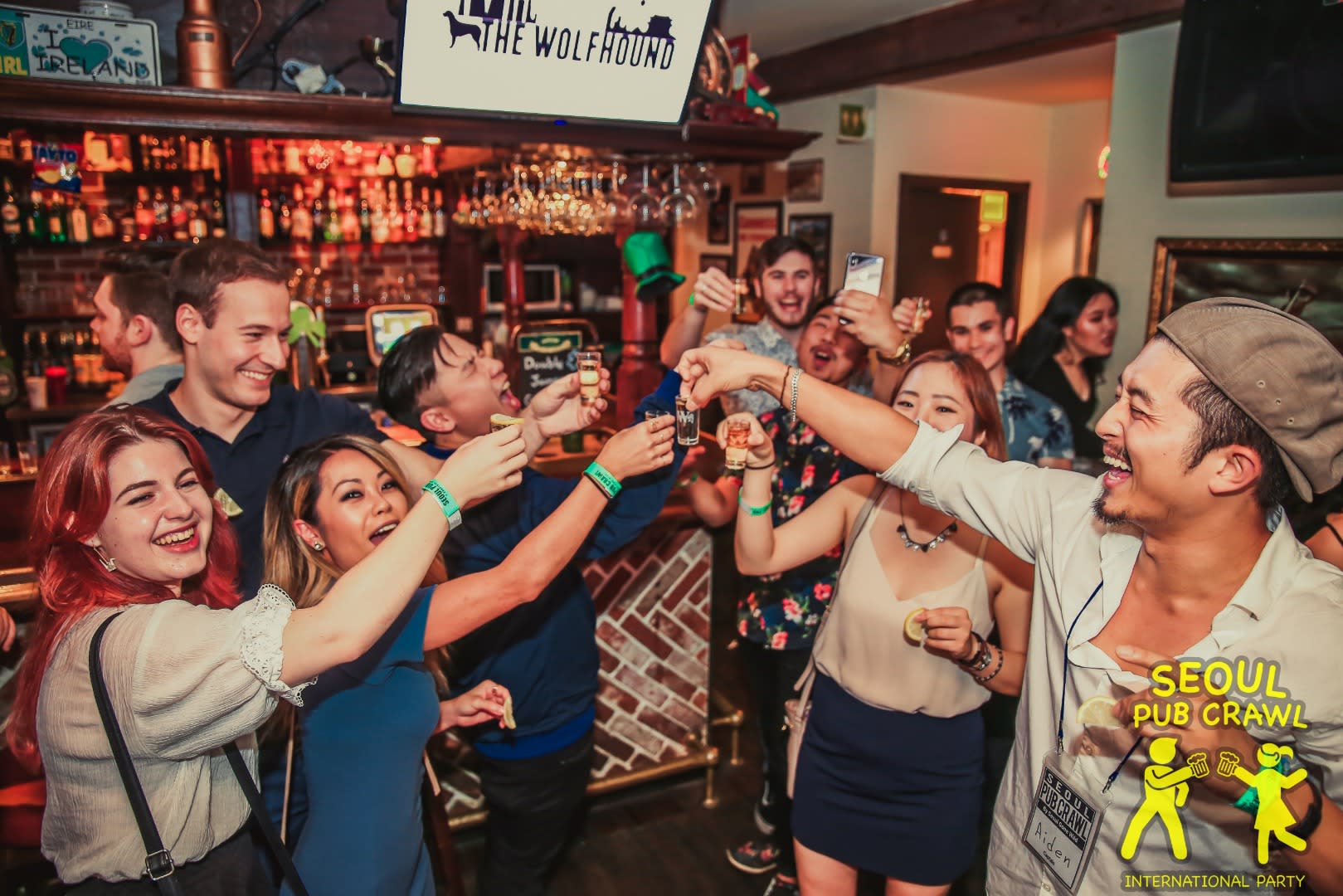 Once you've had your fill of local food, put all that extra energy to use, as you explore the party capital of South Korea on a VIP Pub Crawl!
A great way to experience how the locals party while enjoying VIP access to some of Seoul's nightlife hotspots, the VIP experience gains you free entry into three bars and one club, along with three free shots and one free drink.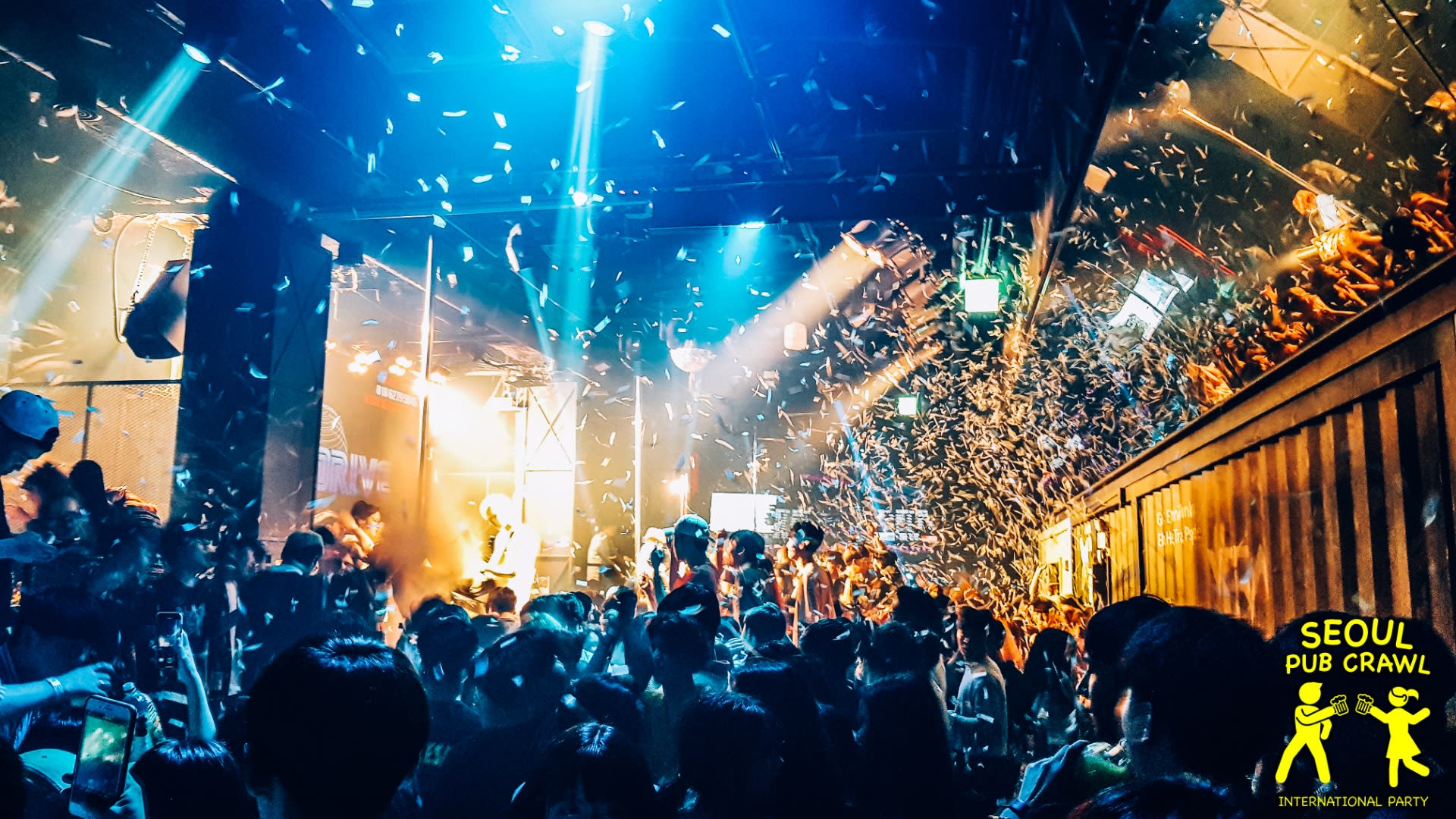 Depending on which districts you choose to explore during the day, you can opt to party in either hipster Hongdae or multicultural Itaewon. Get ready to make some new friends as you party the night away!
7. Admire the city lights from the top of Lotte World Tower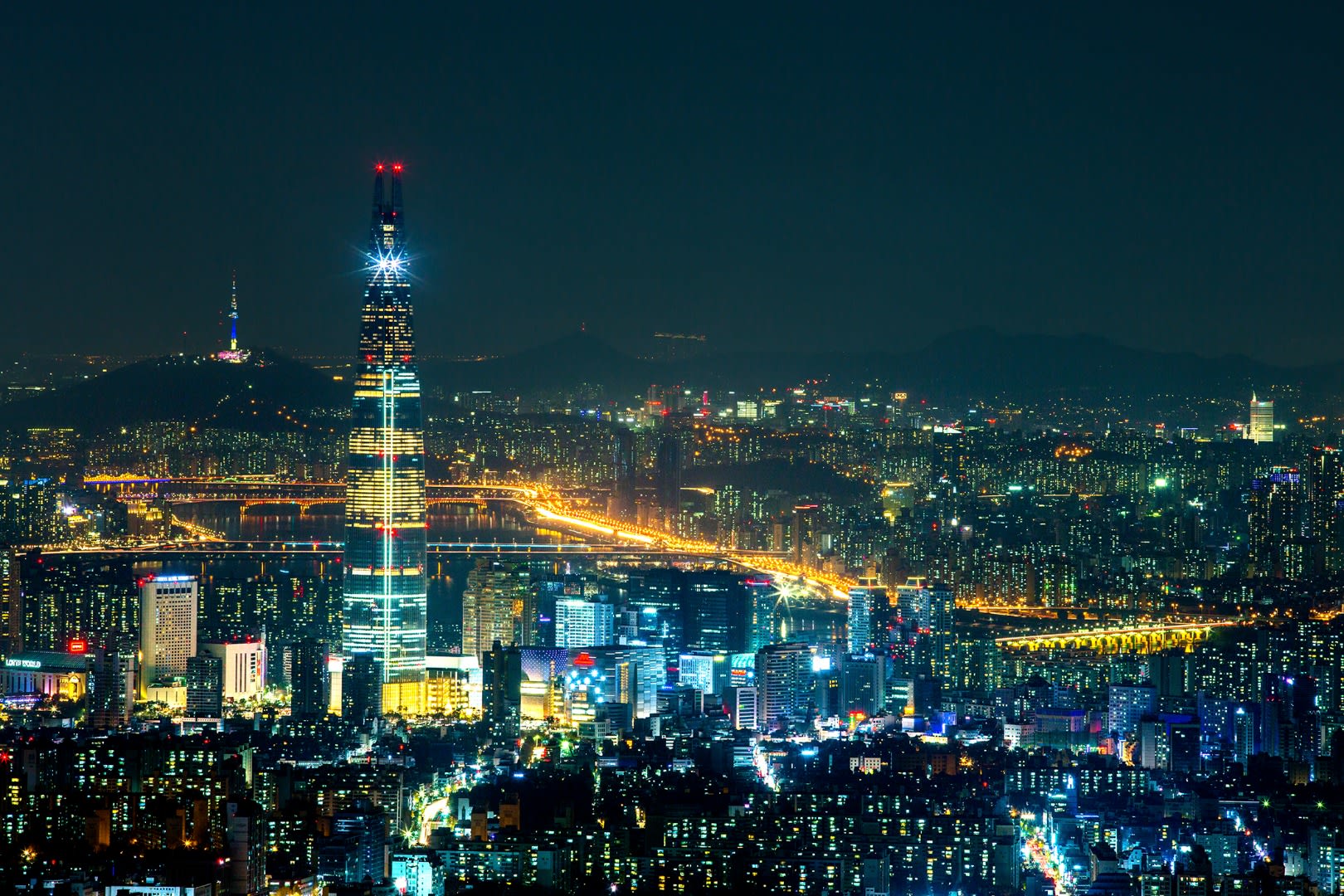 The 5th tallest building in the world as of right now, Lotte World Tower stretches up 555-metres towards the sky, and offers incredible nighttime panoramas of Seoul from above.
Located on the top seven floors of this 123-storey skyscraper, Seoul Sky gives you a bird's eye view of this stunning capital city. Head to the top onboard the Sky Shuttle, which can reach speeds of up to 600 metres per minute – making it one of the fastest elevators in the world.
Book your Lotte World Tower and Lotte World Day Pass tickets as an exclusive combo, and enjoy savings of up to 44% off!
Lotte World Tower
Address: Lotte World Tower, 300 Olympic-ro, Jamsil 6(yuk)-dong, Songpa-gu, Seoul
Opening Hours: Sunday – Thursday, 10 am-10 pm; Friday, Saturday, and public holidays in Korea, 10 am – 11 pm
8. Channel your inner K-pop star at Luxury Su Noraebang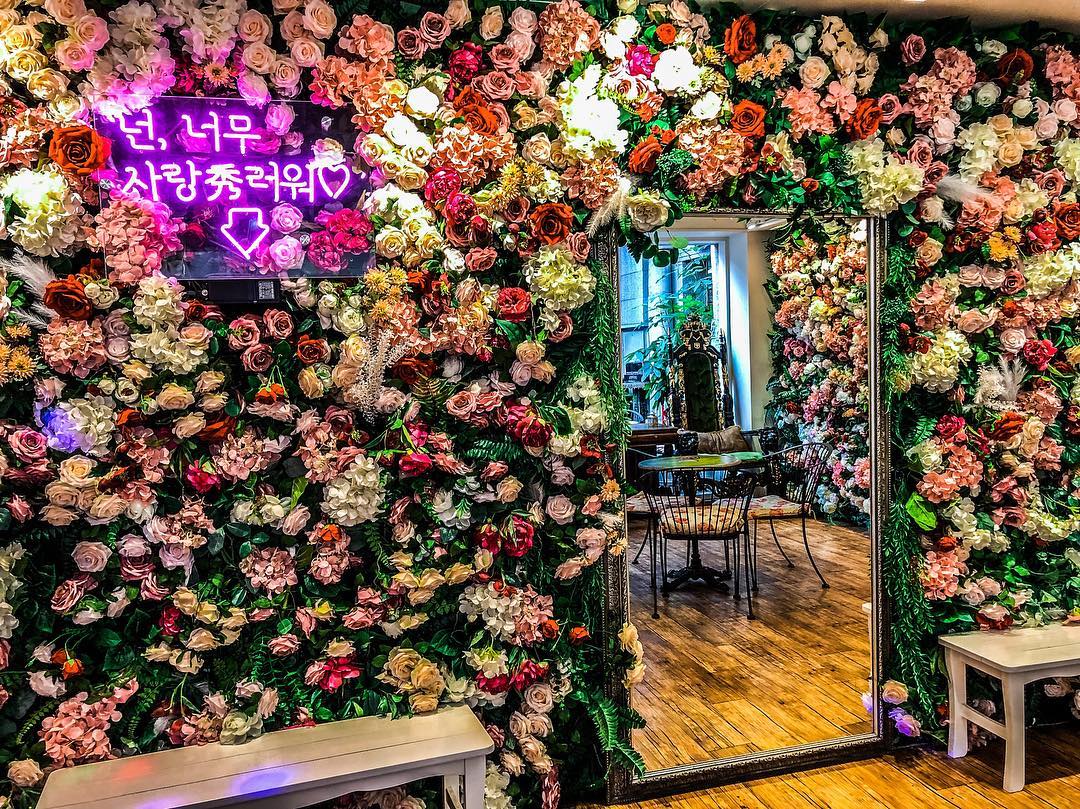 Photo Credit: @cyntitarita on Instagram
For visitors to Seoul, a night out at a noraebang is an experience to be had. Immensely popular amongst Koreans – students and working adults alike – Korean-style karaoke rooms are a place to de-stress and let loose as you sing your heart out.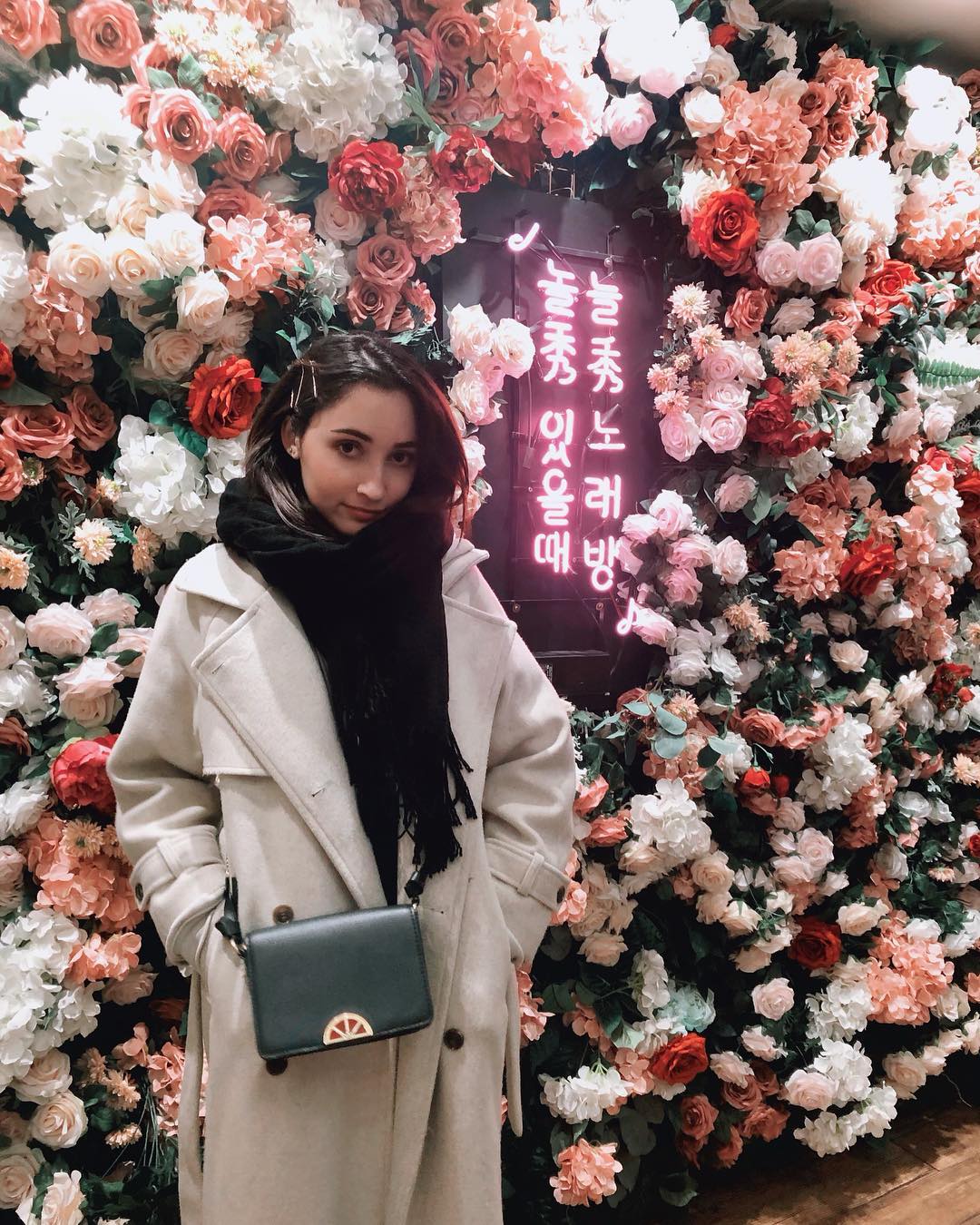 Photo Credit: @laiapcy on Instagram
With noraebangs on nearly every block in the busy parts of Seoul, it might be hard to decide on which one to choose. Head to Luxury Su Noraebang in the Hongdae shopping district for its spacious rooms and photo-worthy interior spaces. It's open 24-hours, so end the night with a sing-off in your cosy private noraebang room.
Luxury Su Noraebang
Address: 367-39, Seogyo-dong, Seoul, South Korea
Opening Hours: 24 hours
9. Detox and reset with a Jjimjilbang experience at Dragon Hill Spa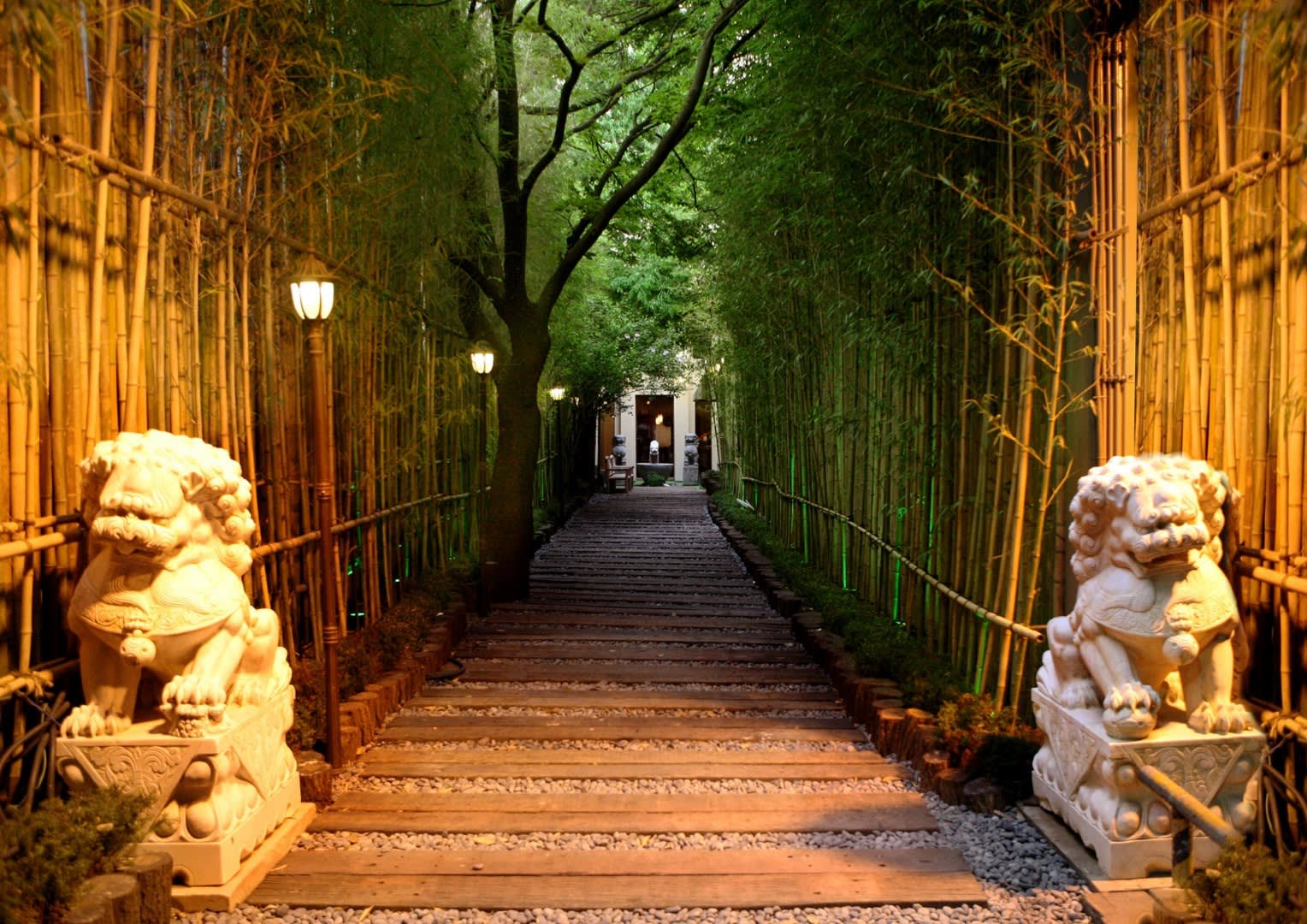 Much like an onsen experience in Japan, heading to a jjjimjilbang is something you have to try at least once when in Korea. A soak at Dragon Hill Spa is just the thing for relaxing your tired muscles after a long day out on the streets of Seoul.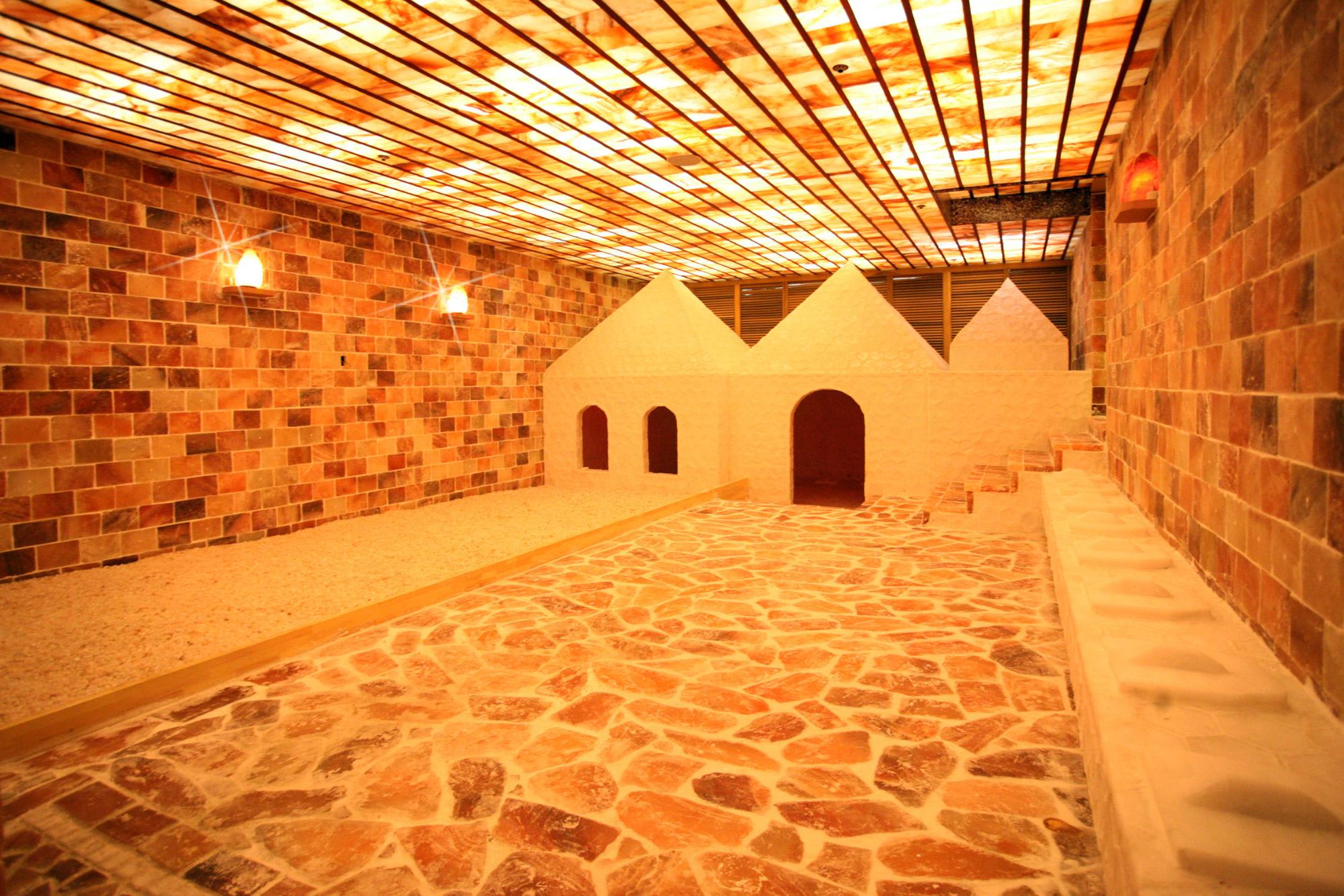 If the thought of your first Korean bath house experience seems a little daunting, fear not – the massive Dragon Hill Spa is equipped with a range of facilities, from outdoor saunas to private massage rooms. There are even cosy sleeping areas for you to truly rest and recharge in! Book a Night Ticket on Klook to experience all the sauna, bathing and sleeping room facilities.
Dragon Hill Spa
Address: 40-712 -dong, Jongno-gu, Seoul
Opening Hours: 8:00pm-5:00am
10. Treat yourself to an after-dark chocolate overdose at Cacao Green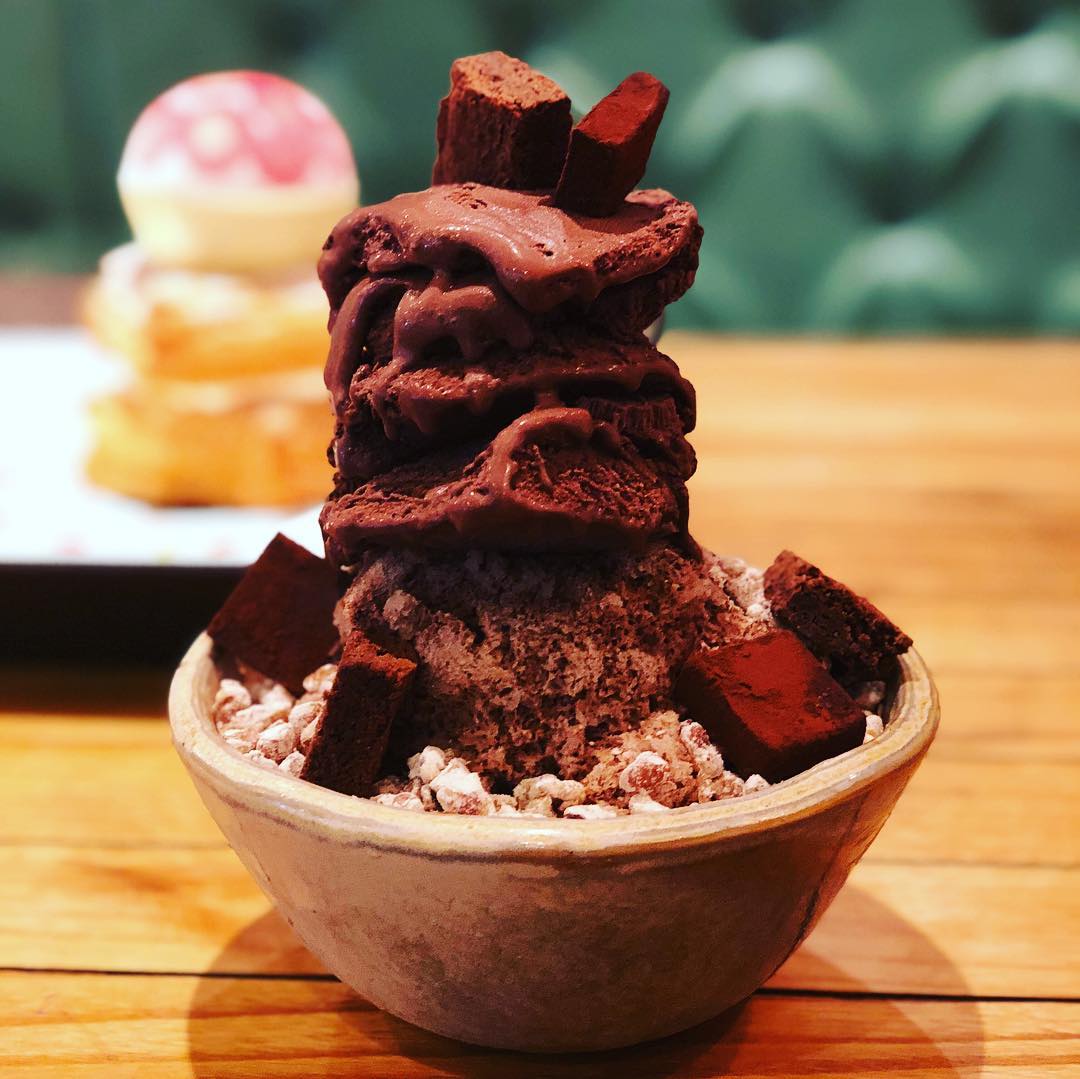 Photo Credit: @147cm.jp on Instagram
Located on the 3rd floor of shops that line the streets of bustling Myeongdong, Cacao Green is every chocolate lover's dream. This cafe is open until 11pm and serves all things chocolate, with a menu that includes artisanal chocolate drinks, truffles and desserts.
The Triple Chocolate Bingsu is the dessert to order. Made with a base of chocolate Korean shaved ice, this bingsu is topped with brownies, chocolate truffles, homemade chocolate gelato and candied walnuts. All you need for a late night chocolate overdose.
Cacao Green
Address: 14 Myeongdong 8-gil, Myeongdong 2(i)-ga, Jung-gu, Seoul, South Korea
Opening Hours: Daily, 10am -11pm
11. Experience Makgeoli like never before at Mr Ahn's Craft Makgeolli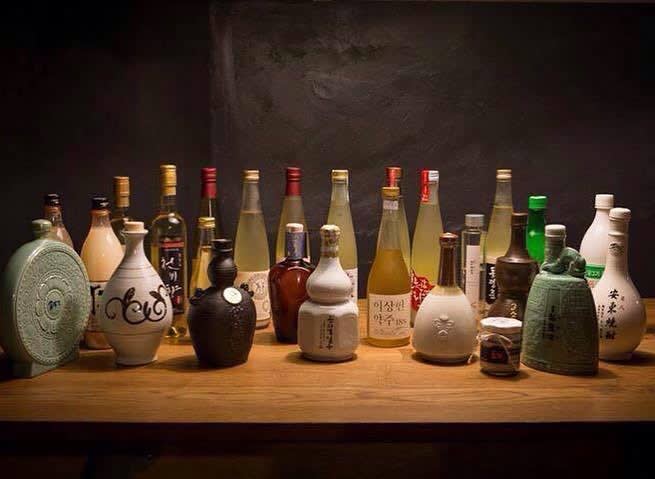 Photo Credit: @ahn_mak on Instragram
Recently awarded the Michelin Plate in the Seoul Michelin Guide 2019, Mr. Ahn's Craft Makgeolli is a craft brewery and gastropub that specialises in food and traditional Korean liquor pairings.
Alongside modern takes on well-loved Korean staples such as fried chicken, galbi and stuffed grilled squid, Mr. Ahn's puts their own twist on native makgeolli – whether through transforming the sweet sparkling rice wine by brewing it with different spices and flavors, or turning it into an alcoholic affogato for dessert.
Mr. Ahn's Craft Makgeolli
Address: 61 Hoenamu-ro 13ga-gil, Itaewon 2(i)-dong, Yongsan-gu, Seoul, South Korea
Opening Hours: Sunday – Thursday, 6pm – 1am; Friday – Saturday, 6pm – 2am