Escape to a scenic South Korean island
South Korea's largest island, Jeju, is a traveler hotspot thanks to a sparkling coastline and pretty rural scenery. And the best part? You don't need to rent a car to see all its marvels and attractions. We've listed the top 10 experiences that non-drivers can access, from giant craters to underwater wonders.
Essentials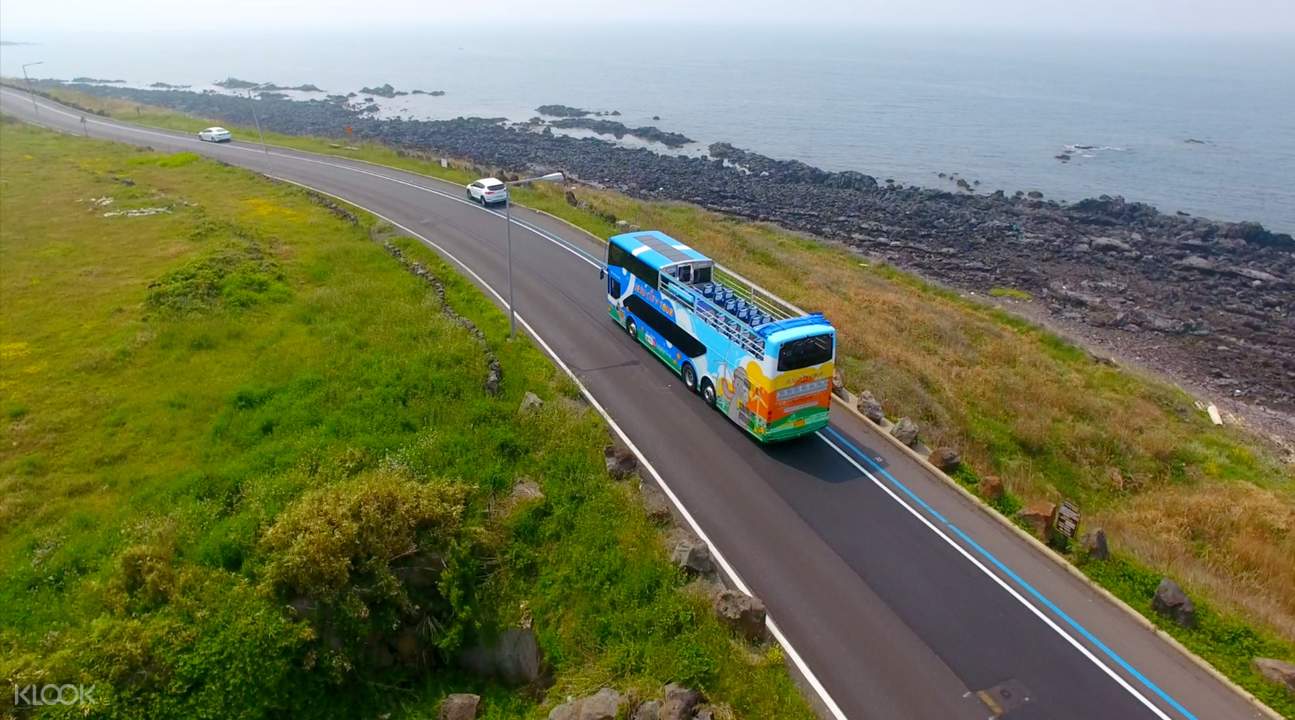 There are so many places to explore on Jeju and there's no need to miss out if you don't have your own set of wheels to get to them. With the hop-on-hop-off bus, tours and car charters – more on those later – you can take advantage of public transport. Buses are color-coded according to their route – lookout for yellow as it takes you to sightseeing spots.
Make sure you Klook a WiFi and sim card before your trip as well to stay connected and of course upload all your IG stories on the go!
1. Jeju City Bus: Sarabong and Dobudong Peaks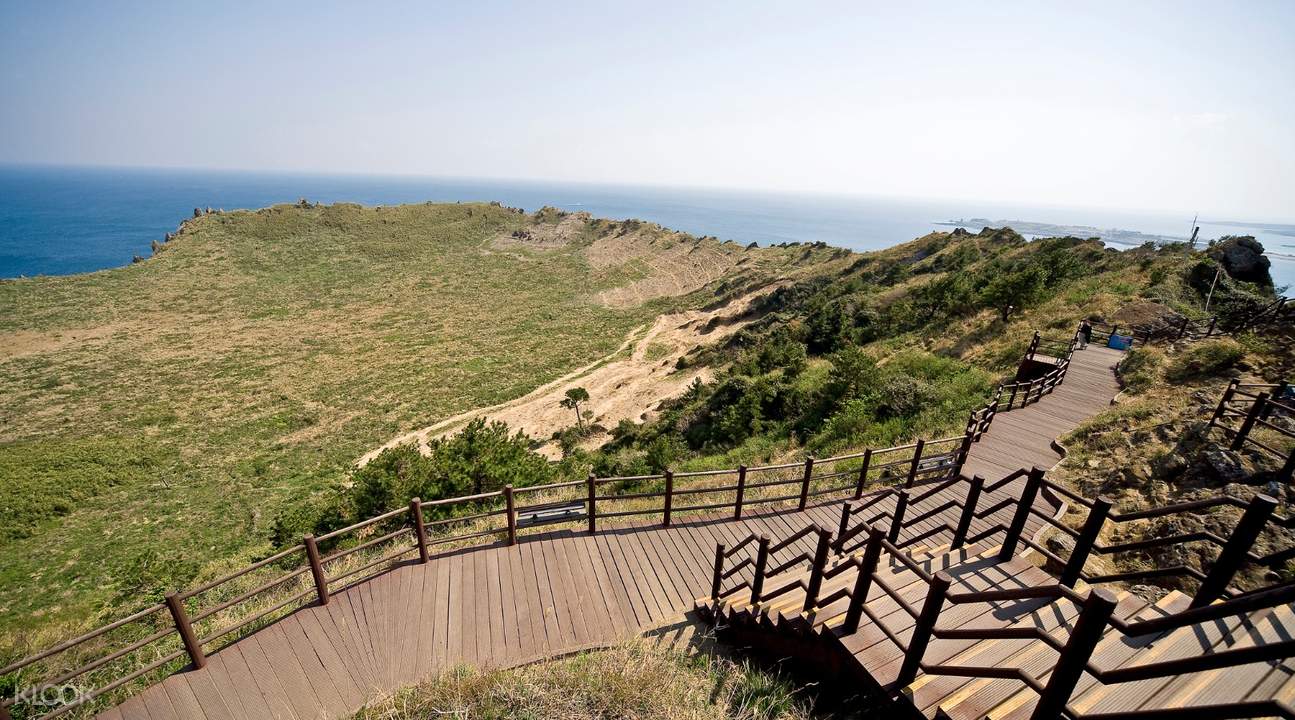 Photo credits: Steve Lee on Flickr
With a pass for a hop-on hop-off bus, it's easy to get to Jeju's must-see mega structures – man-made and natural. You'll roll past rural scenery, with highlights at sky points like the Sarabong and Dobudong Peaks just begging to be photographed.
Sarabong Peak: Alight at Bus Stop 5
Dobudong Peaks: Alight at Bus Stop 14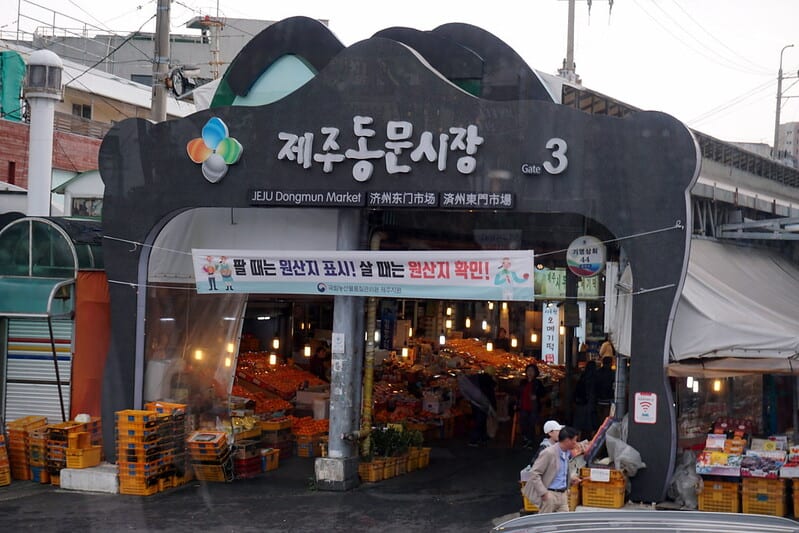 Photo credits: Matt Kieffer on Flickr
While you're there, check out the Dongmun Market for fresh fish, oranges, souvenirs, and Insta-worthy stalls.
Dongmun Market: Alight at Bus Stop 9
2. Jeju City Bus: Get up close with Jeju's 'Dragon Rock'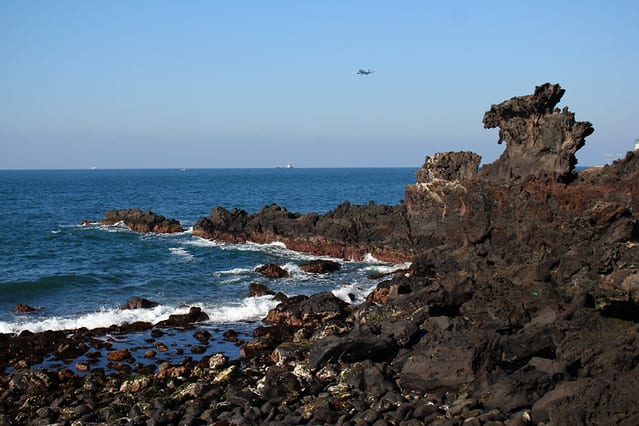 Starting from the Yongyeon Suspension Bridge, get up close to Jeju's nature as you embark on the Olle Beach Course, passing by famous landmarks such as the Yongduam Rock. The dragon-head formation is hard to miss and is definitely another IG-worthy backdrop to capture.
Olle Beach Course: Alight at Bus Stop 12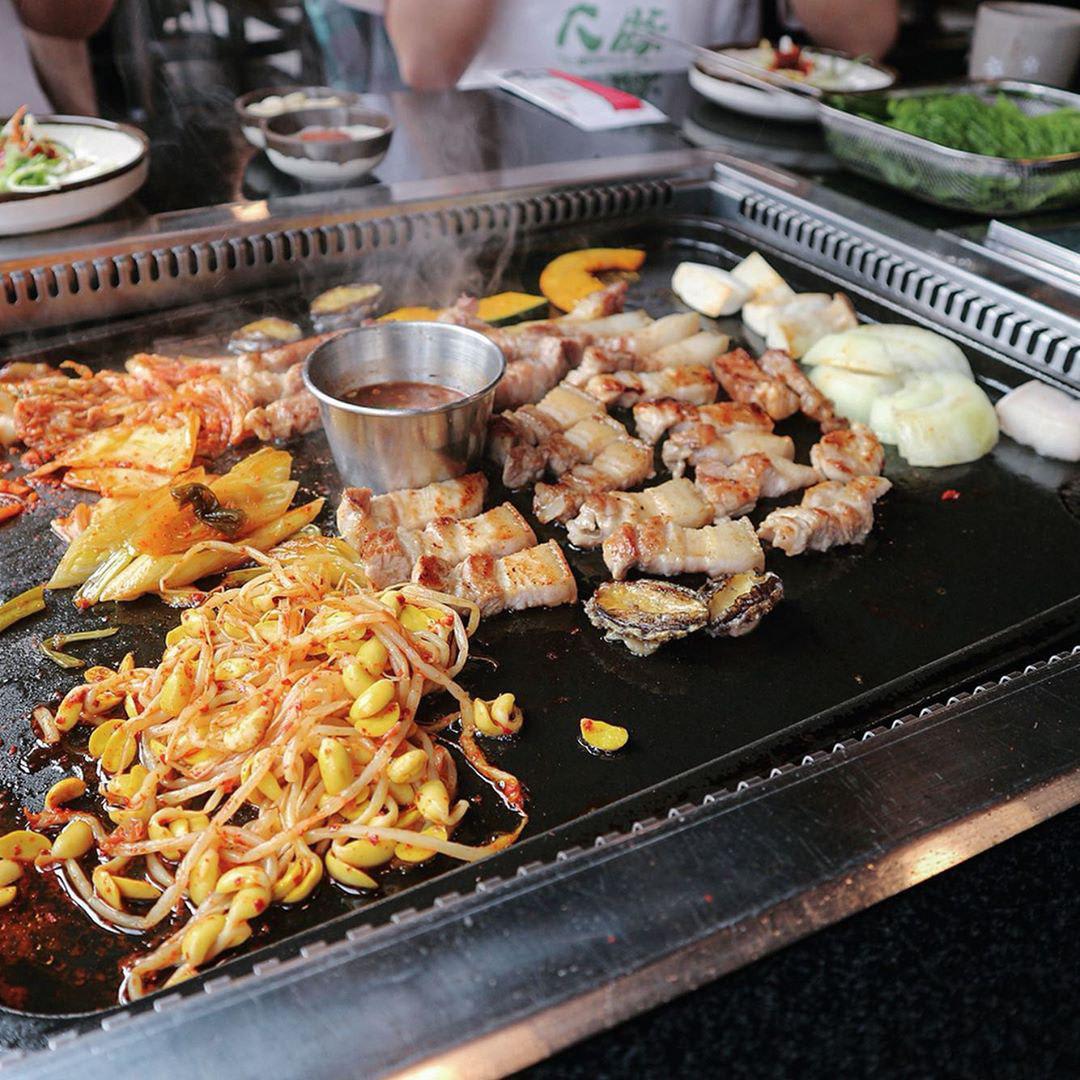 Photo credits: @thule1808 on Instagram
After a day of exploring, alight at Black Pork Restaurant Street via the Jeju City Bus for a hearty binge on the island's finest meat produce. Black pigs are only exclusive to Jeju Island and with a limited supply, only a number of food vendors are licensed to sell the famous cuisine.
Black Pork Restaurant Street: Alight at Bus Stop 18
3. Jeju's autumn foliage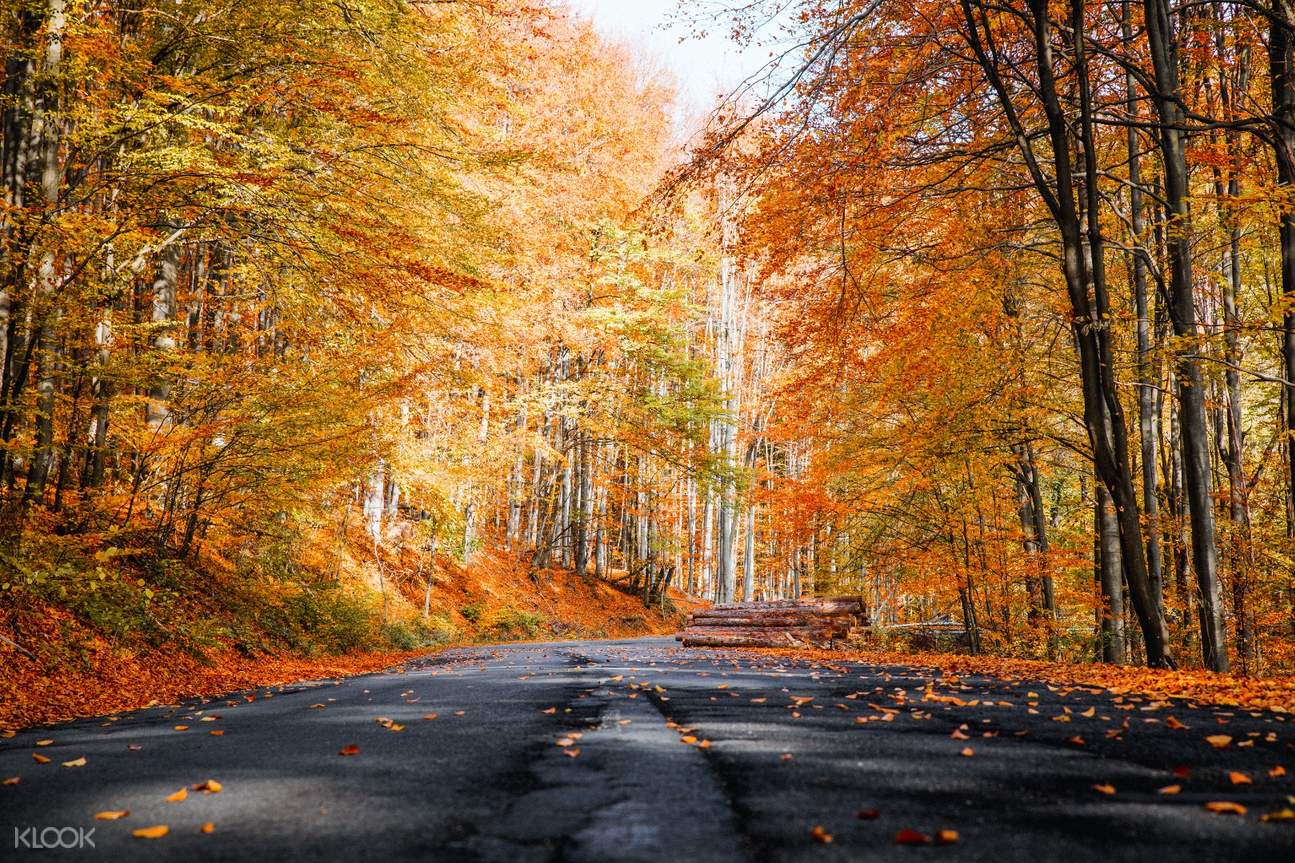 It's worth booking a seasonal trip to see the dazzling red, orange and amber leaves that cover the island – one of our favorite selfie backdrops. From misty Hallasan Mountain to the vibrant Saryeoni Forest Path, you can explore walking trails and tranquil woodland spaces to get that perfect shot.
Klook your Jeju Autumn Foliage Day Tour so all you have to do is make sure your camera battery is fully charged. Check out 17 picturesque photo spots in South Korea for more autumn spots!
Tour includes

(Any 3 locations)

Cheona Forest Path Cheona Valley

Cheon-Wangsa

1100 Altitude Wetland

Hallasan Mountain Eorimok Course

Saryeoni Forest Path

Seogwipo Natural Recreation Forest

Hangpaduri Hangmong (Anti-Mongolian) Historic Site

Saebyeol Oreum Volcanic Cone

Jeju University

Halla Eco-Forest

Pick-up Timing

The operator will contact you 1 day

before the tour date to confirm

Pick-up Location

The operator will contact you 1 day

before the tour date to confirm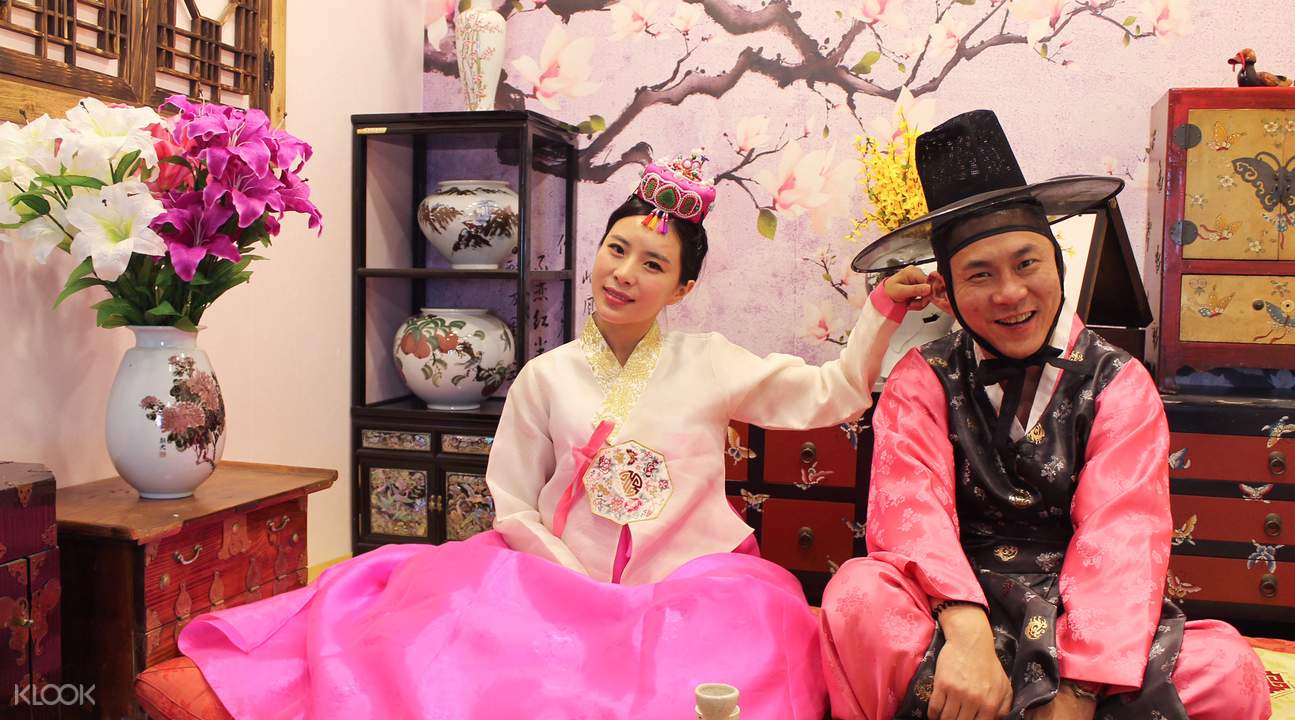 Complete your autumn mini photoshoot with the Hanbok Rental, where you can dress up in traditional clothing and have your hair done in a classic bun or braid. You'll have a stylist to help you complete your look, and a photographer will capture the moment once you're camera-ready. Have fun in the indoor set with scenes from the country's culture.
Practice your pose and pop down to the studio after getting your tickets on Klook.
Address: 3F 251-6, Lin-dong, Jeju-si, Jeju (opposite of Jeju Lotte Duty Free)
Opening Hours: 10 am to 9 pm
Directions: Take No. 325-1 or No. 325-2 bus from Jeju International Airport to Grace hotel (그레이스호텔). Walk 2 minutes to Lotte Duty-Free
4. UNESCO World Natural Heritage: Ecoland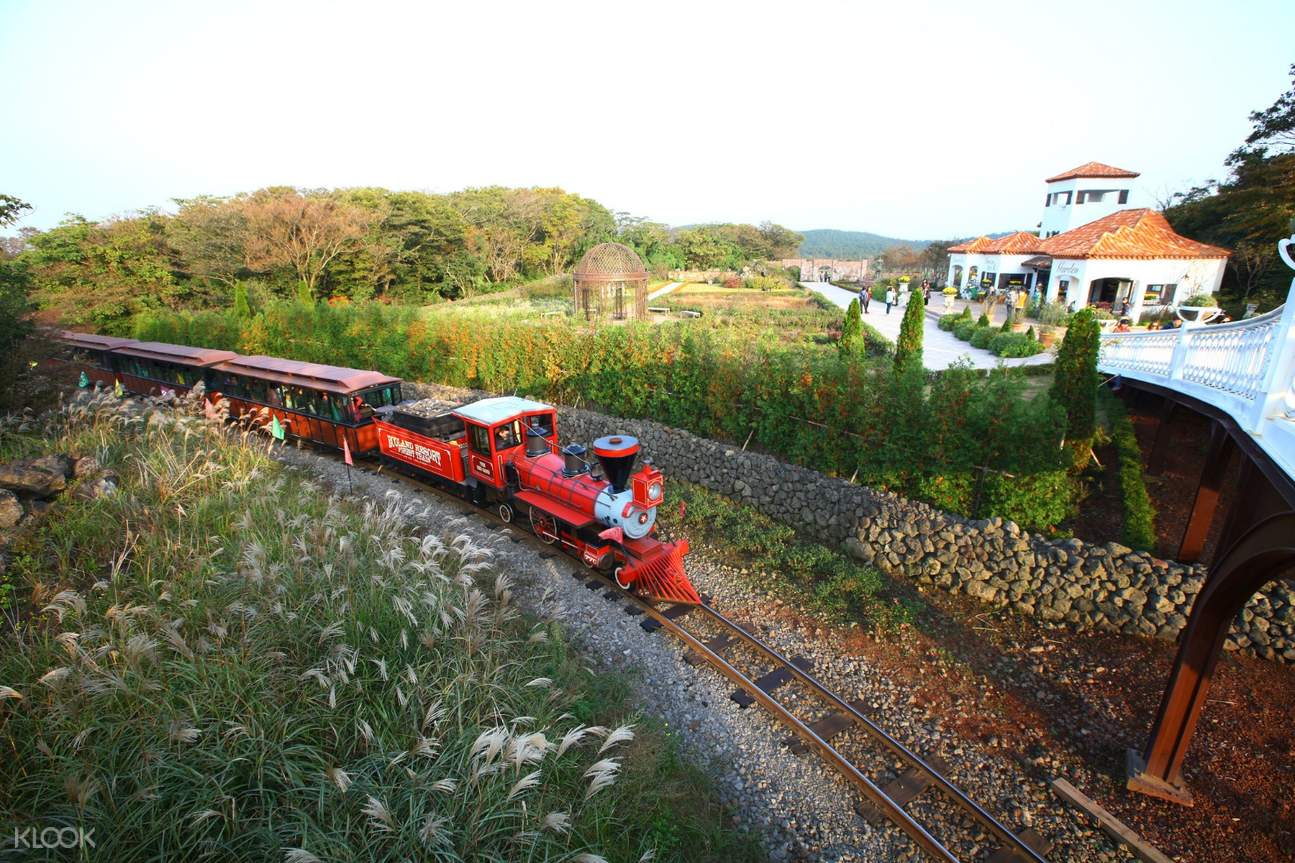 Enormous geological marvels await on Jeju's east coast. At Ecoland Theme Park you can sit back and enjoy an old-fashioned train ride through the forested grounds.
Address: South Korea, Jeju-do, Jeju-si, Jochon-eup, 번영로
Opening Hours: 8.30 am to 6 pm
5. Manjang Cave: Lava Tubes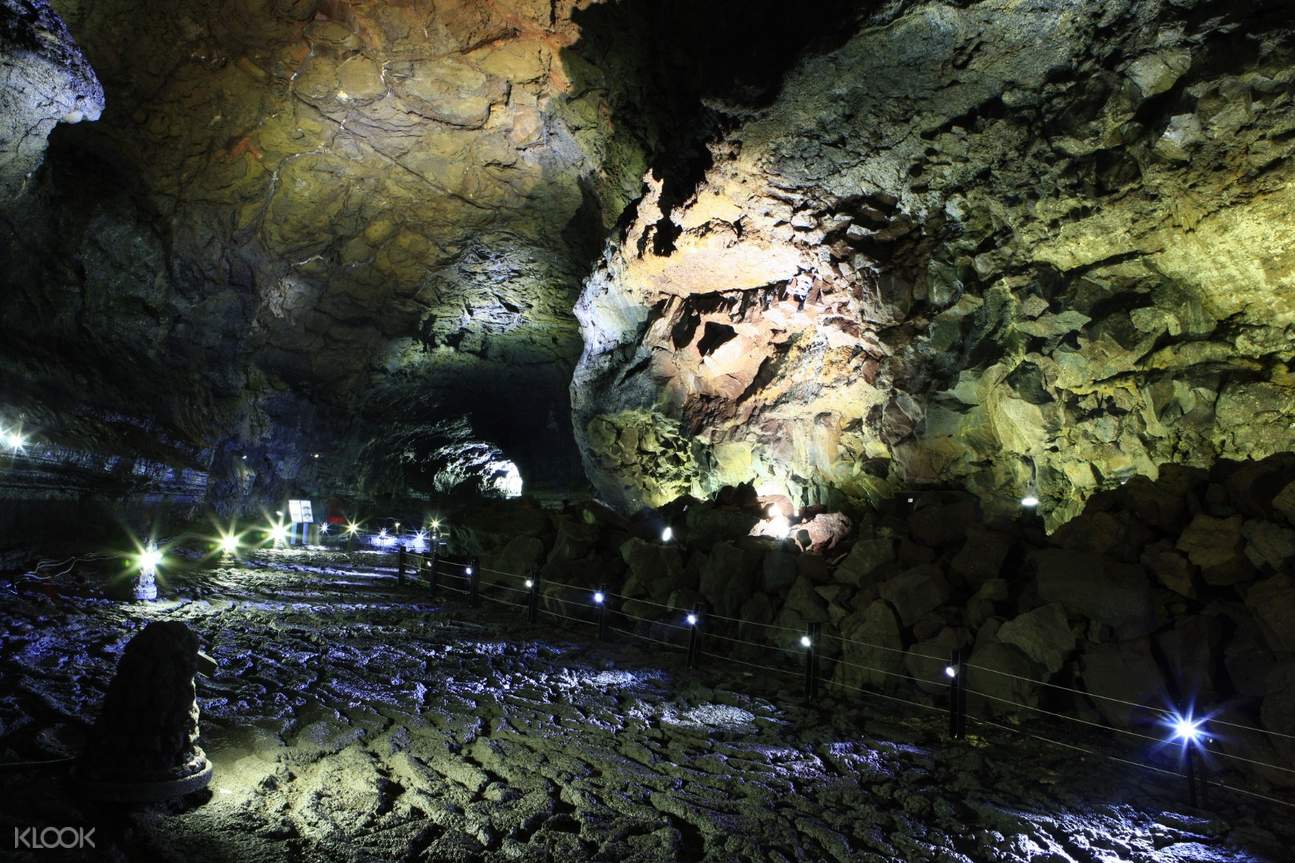 Over at Manjang Cave, dramatic lighting reveals lava tunnels and stalagmites are some of the natural wonders you can find over years of volcanic activities. The cave is dimly lit and can be very slippery – make sure to put on your best walking shoes!
Address: 182 Manjanggul-gil, Gujwa-eup, Jeju-si, Jeju-do, South Korea
Opening Hours: 9 am to 6 pm during summer & 9 amt o 5.30 pm during winter
6. Woljeongri Beach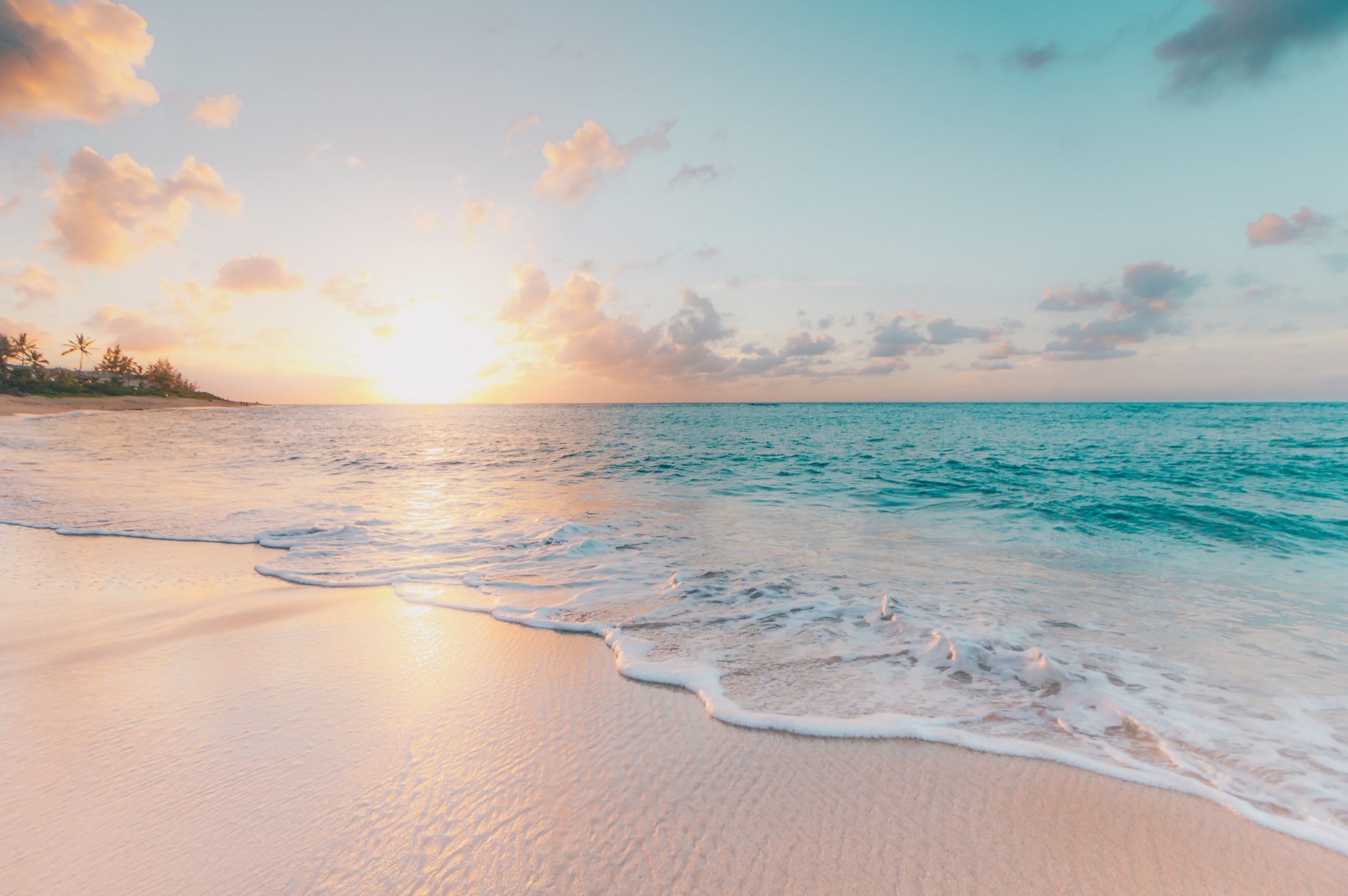 Make your last stop on the picturesque white-sand beach of Woljeongri, a combo of nature's beauty and might. Blessed with cobalt-blue waters and scores of cafes trailing along the edge, here's a relaxing hideout to camp by as the sun sets.
Address: 540-2, Woljeong-ri, Gujwa-eup, Jeju-si, Jeju- do
Why stress yourself over transportation when you can let someone else do the driving as you enjoy the view? Get to all of Jeju's attractions when you pre-book a Jeju East Coast One Day Tour on Klook.
Tour includes

Baekyaki Oreum (Volcanic Cone)

Seongsan Ilchulbong Peak

Seopjikoji

Woljeong-ri Beach

Pick-up Timing

The operator will contact you 1 day

before the tour date to confirm

Pick-up Location

The operator will contact you 1 day

before the tour date to confirm
7. Cactus Garden at Hallim Park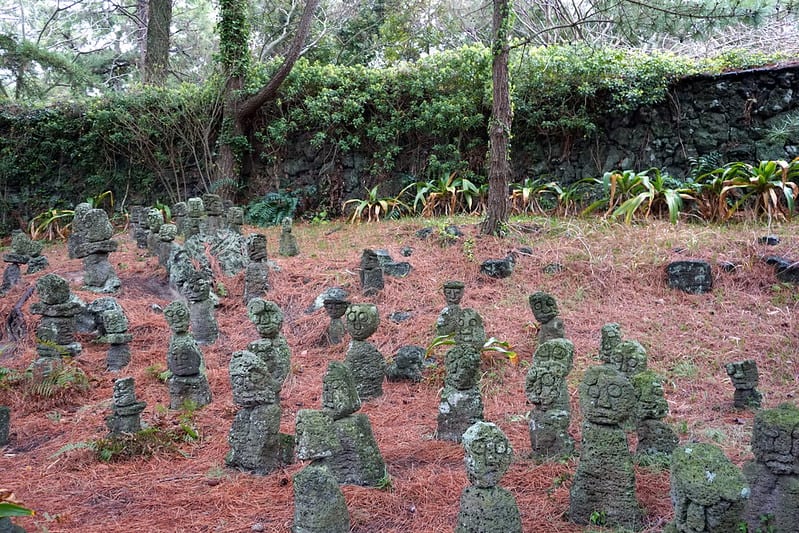 Photo credits: Matt Kieffer on Flickr
Jeju's western region is a slice of paradise offering both the rugged and the tamed. Head straight to the sprawling gardens of Hallim Park where you'll find delicate bonsais, a cactus park, and the world's only 2D caves.
Address: 300 Hallim-ro, Hallim-eub, Jeju-si, Jeju-do, South Korea
Opening Hours: 8.30 am to 7 pm
8. Cheonjeyeon Falls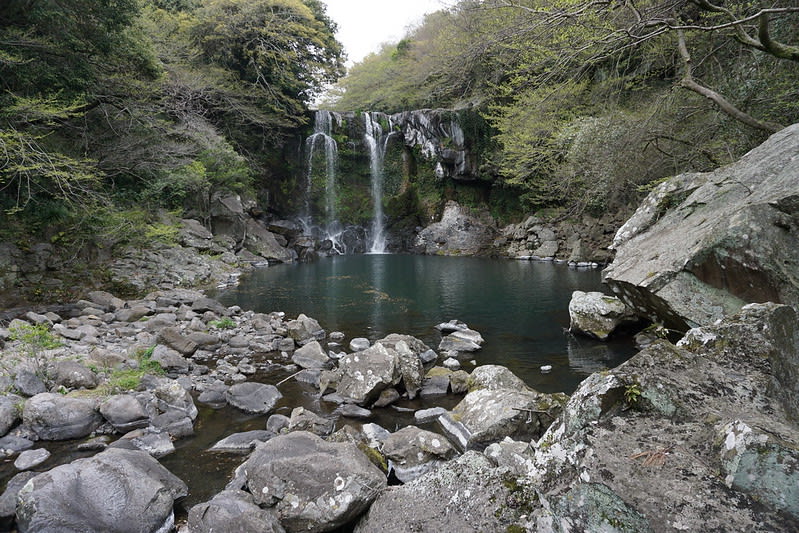 Photo credits: Matt Kieffer on Flickr
It gets wilder after that as you venture onward to the triple-tiered Cheonjeyeon Falls. This rushing river tumbles downwards for an impressive 22 meters into what the locals call 'The Pond of God'. Legend has it that nymphs call this place their home. Pre-book a Western Island Exploration Day Tour on Klook and prepare to be amazed.
Address: South Korea, Jeju-do, Seogwipo-si, Jungmun-dong, 2232
Tour includes

Hyupjae Beach

Hallim Park

O'sulloc Green Tea Field

Sanbang Cruise

Cheonjeyeon Waterfall or Teddy Bear Museums

Pick-up Timing

8.30 am

Pick-up Location

Free pick up available only from the

following hotels listed in this website
9. Marine life around Udo Island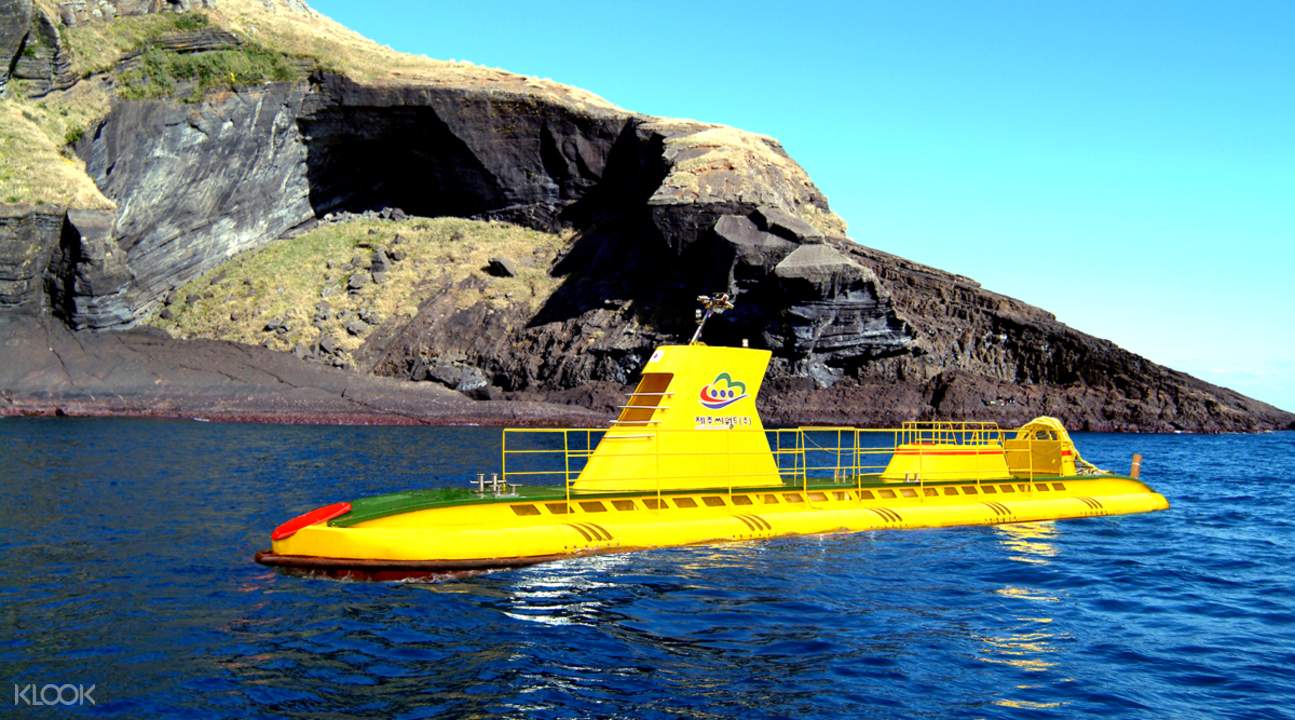 This island Northeast of Seongsan has been nicknamed Cow Island due to its shape. When you're there, why stay only above ground? You can feast your eyes on fish, seaweed, and coral even if snorkeling isn't your thing when you Klook a submarine tour. Try to go on a sunny day if you can as the bright conditions can mean better visibility under the water.
Address: 347-9 Seongsan-ri, Seongsan-eup, Seogwipo-si, Jeju, South Korea
Departure times: 9:45am, 10:30am, 11:15am, 12:00pm, 1:30pm, 2:15pm, 3:00pm, 3:45pm
Directions: (From the airport) take express bus no. 110-1/110-2 to Seongsan Pohang Terminal station (성산포항 종합여객터미널), and walk another 1 minute to reach the terminal
10. Sightsee Seongsan Sunrise Peak while horse-riding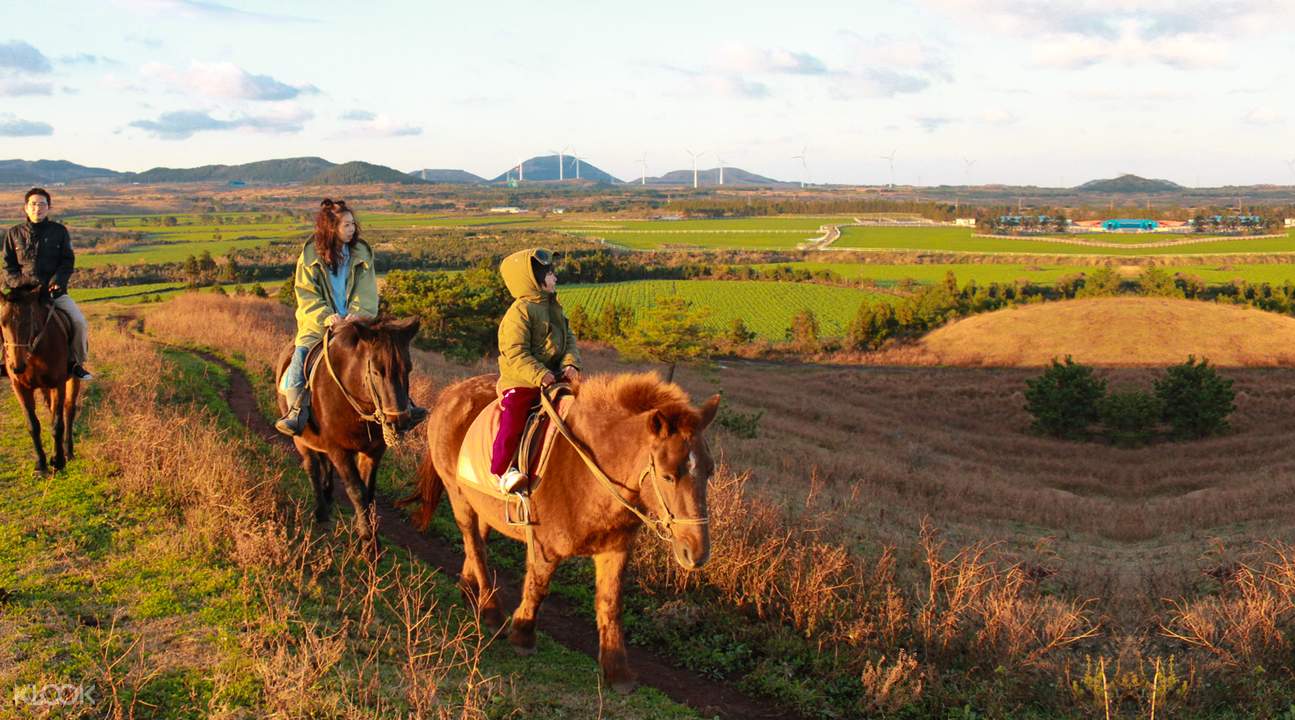 The awe-inspiring crater at Seongsan Sunrise Peak cradled by the ocean is one of the most staggering sights on the island – and you can see it from horseback. Get to the Jeju Land Royal Riding Court by public transport, then take in the landscape at a gentle trot. Skilled trainers will be with you at every clip-clopping step, so you can enjoy yourself no matter your experience level.
Prebook on Klook and remember to bring an apple or carrot slice so if your trainer says it's OK, you can show your steed some love – just keep your hand flat while you feed him.
Address: 2815 Nansan-ri, Seongsan-eup, Seogwipo-si, Jeju-do
Opening Hours: 9 am to 6 pm
Directions: (From the airport) take express bus no. 101/101-1/101-2 to Goseongri Intersection station then transfer to no. 721-3
11. Daepo Jusangjeolli Cliff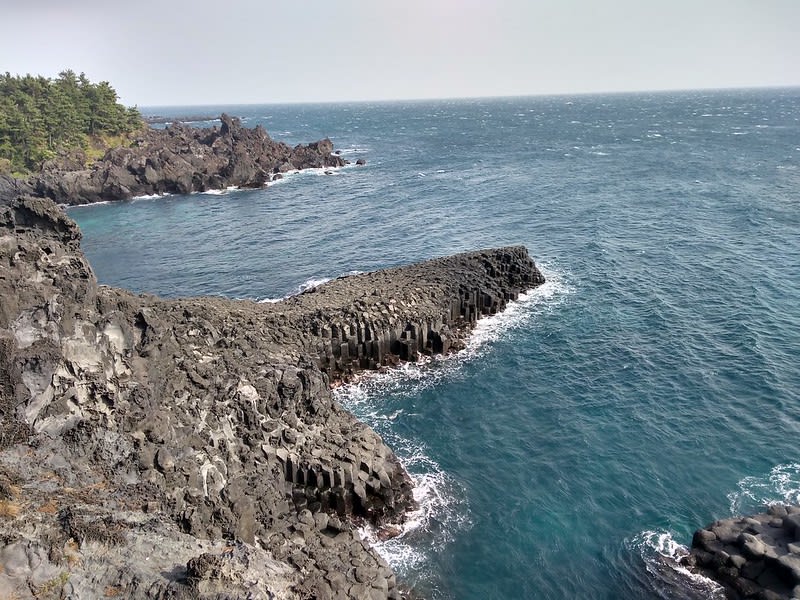 Photo credits: Martin Lewison on Flickr
Visitors like to compare this striking rock formation to the Giant's Causeway in Northern Ireland. Your best views will be from the water, so catch a bus in the city center and hop off at Deapo Harbour.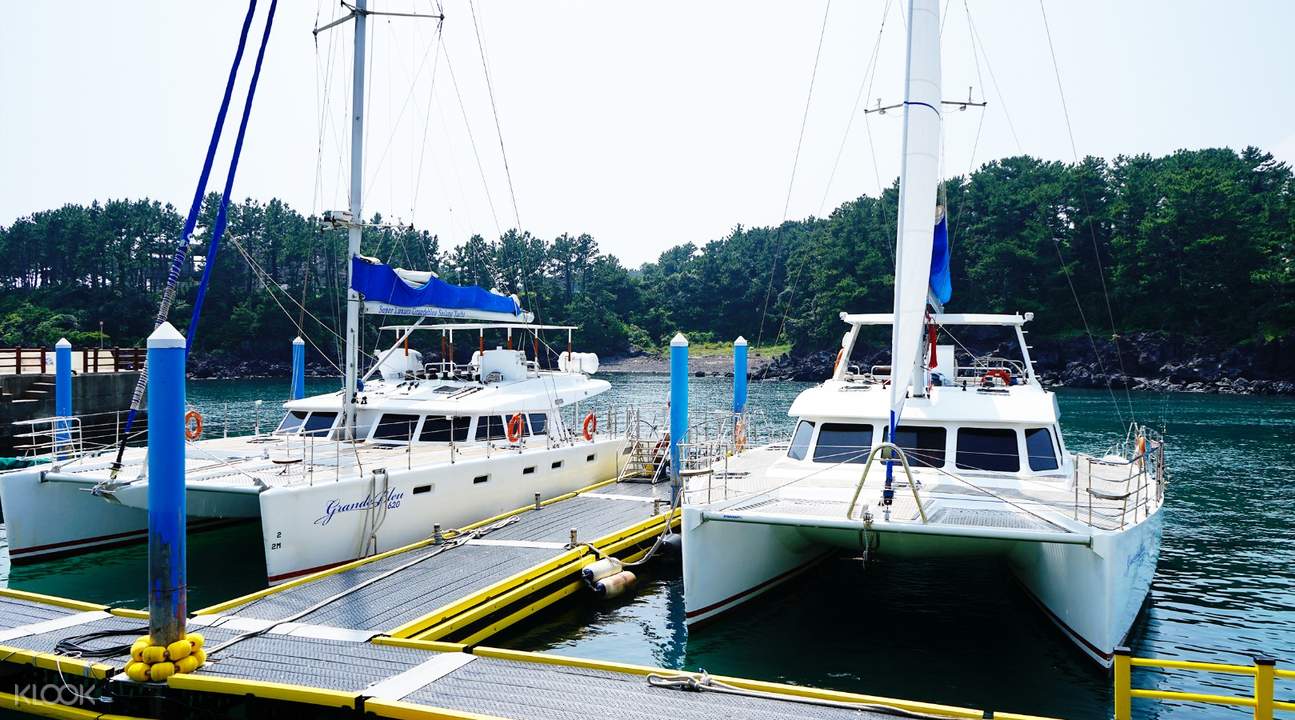 Enjoy the sea breeze as you sail towards the powerful stone pillars created centuries ago by a volcano. You might dabble in a bit of fishing, spy a dolphin or two, or just take a breather as you gaze out towards the East China Sea. Traveling with a loved one? Splash out on a romantic getaway cruise on a luxury yacht and start living the high life.
Departure Timing: 9:00am/10:20am/11:20am/1:40pm/3:00pm/4:20pm/5:30pm
Directions: (By public transport) Take the limousine bus no. 600 from the airport (in front of Gate 5 on 1st floor) to the Deapo Hang Bus Stop (Deapo harbor)
Score $15 off on your trip to Jeju Island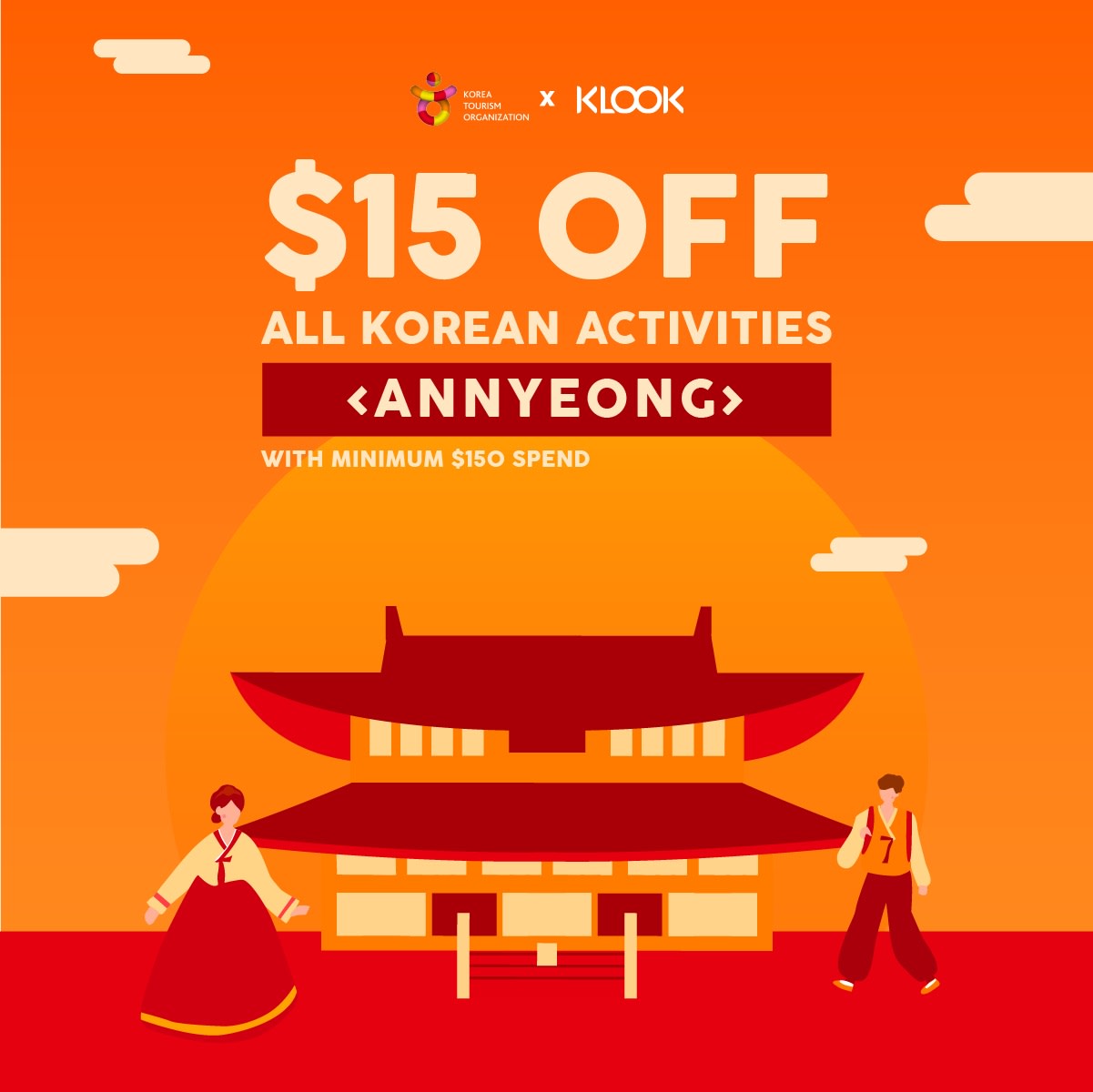 From now till 30th November 2019, unlock an additional $15 off any Korean activities at Klook with a minimum of $150 spending. With so many sights and day tours to consider on your next trip to Jeju, make sure to cart out with <ANNYEONG> and maximize your savings!
As Winter approaches, uncover 13 hidden gems in South Korea for a wintry getaway perfect for families, lovers and friends.