Layovers as good as your entire holiday
I'm sure we've all had our fair share of airport horror stories – unorganized immigration lines, crappy internet service, and little to no food options available for your lengthy wait. Let's face it – not all airport layovers can be fun, but what if we told you some airports are pretty much heaven on earth? Free movies, a pool, and even an indoor botanical garden – here are ten of the best airports in the world that'll make you wish for a longer layover!
1. Singapore Changi Airport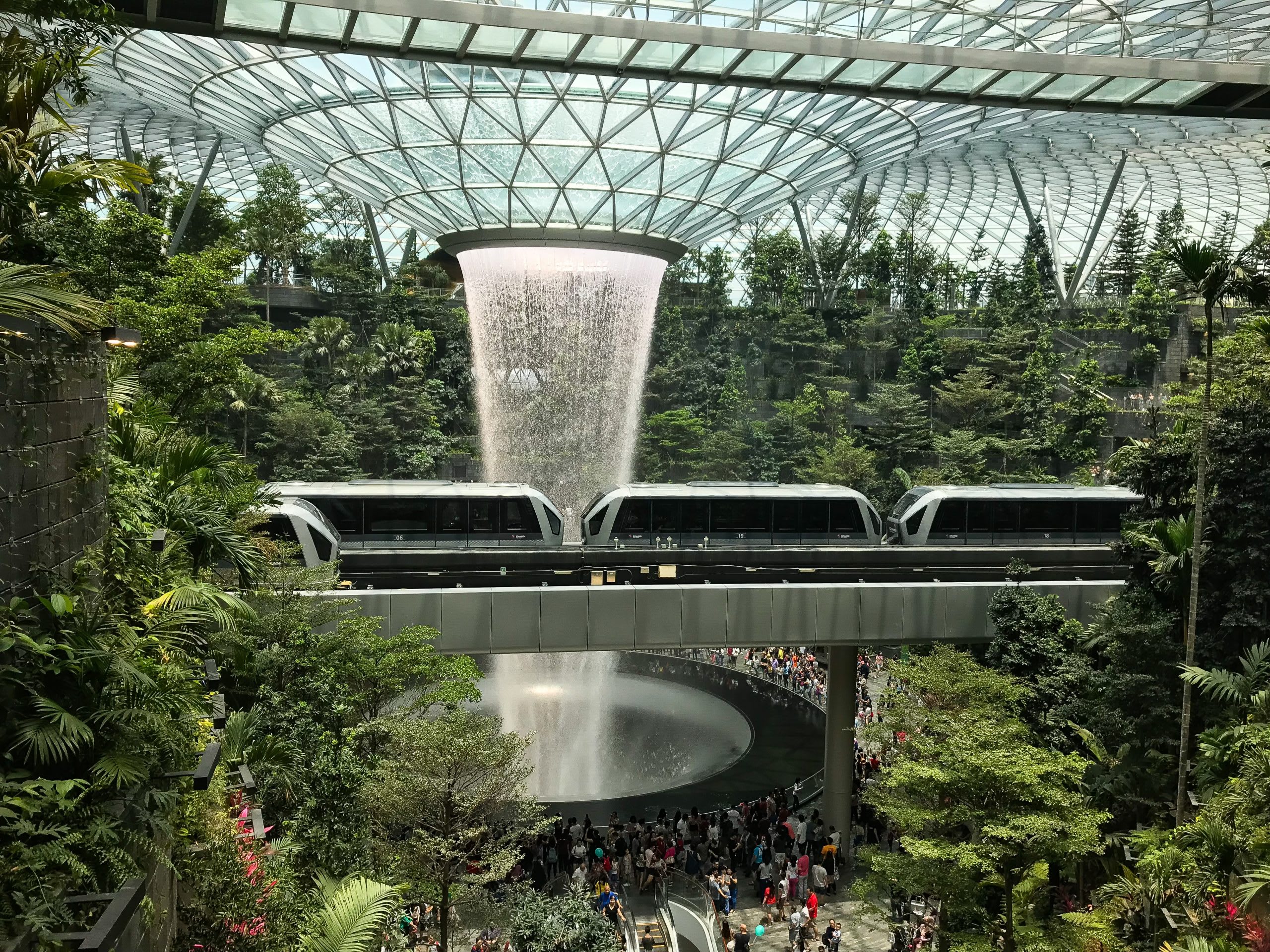 We have never imagined that fast check-ins at airports are possible. And, who would have thought that finding your way through a foreign place without any assistance can be done? In Singapore's Changi Airport, there are large, informative videos being projected through the airport for any assistance you might need.
If that isn't impressive, this Singapore airport is also equipped with play areas for children, video game rooms, movie theatres, and an indoor waterfall at the Jewel Changi to add to the amazing shopping and dining options available. If you've got a long layover, explore the airport grounds and once you've finished, book a private car to your overnight hotel for the ultimate convenience!
2. Haneda International Airport, Haneda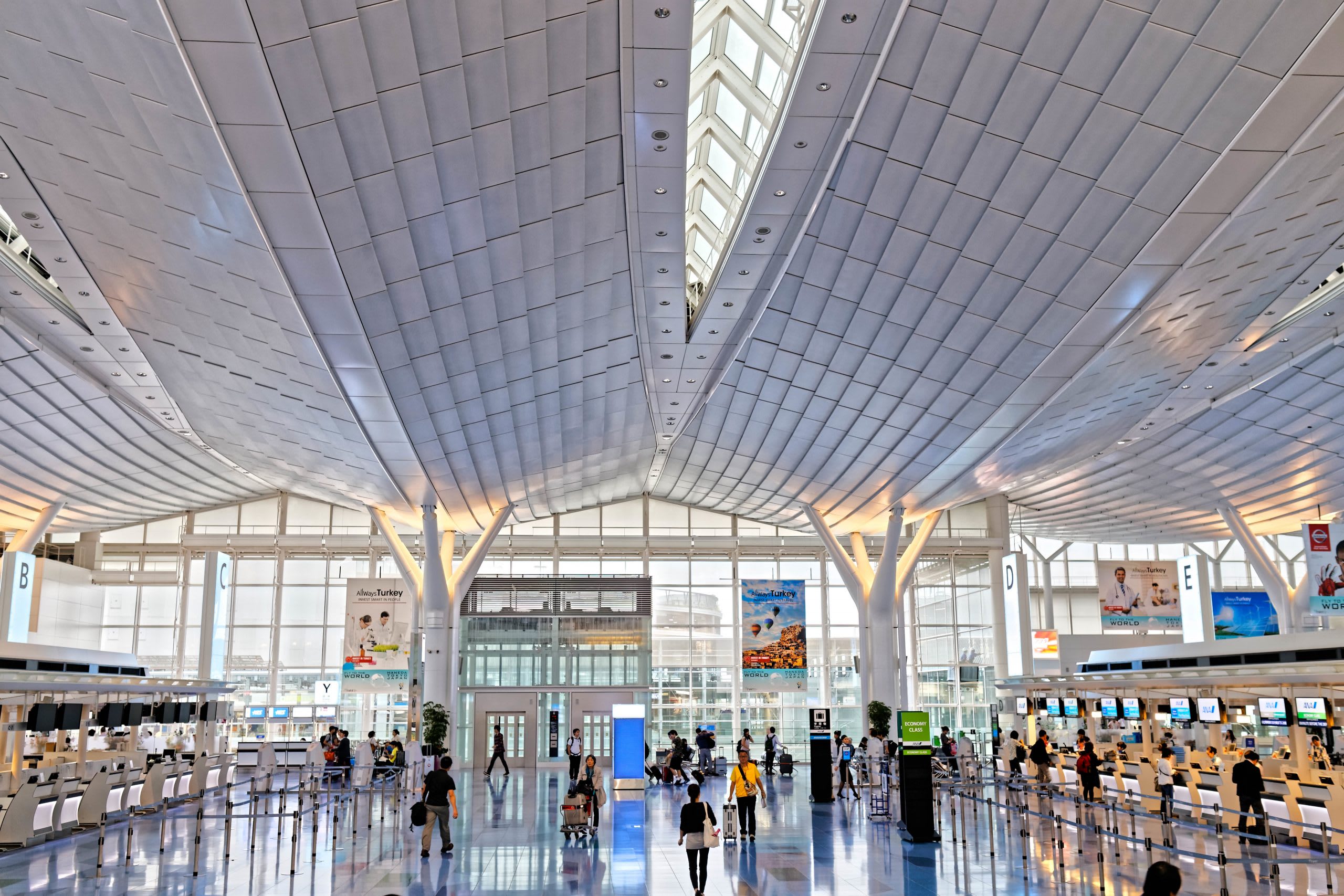 Photo Credit: Junpei Abe on Flickr
Haneda International Airport has everything you might need for a layover, arrival, and departure. In addition to its gorgeous architecture, the facilities are dependable – with wheelchairs, strollars, and mobile phones, to name a few, all ready for rent whenever you need it!
Now that's just the tip of the iceberg! Haneda International Airport also has a play centre for kids, a pet daycare for your furry travel companions, and massage chairs for those who need to release stress before their next flight!
3. Incheon International Airport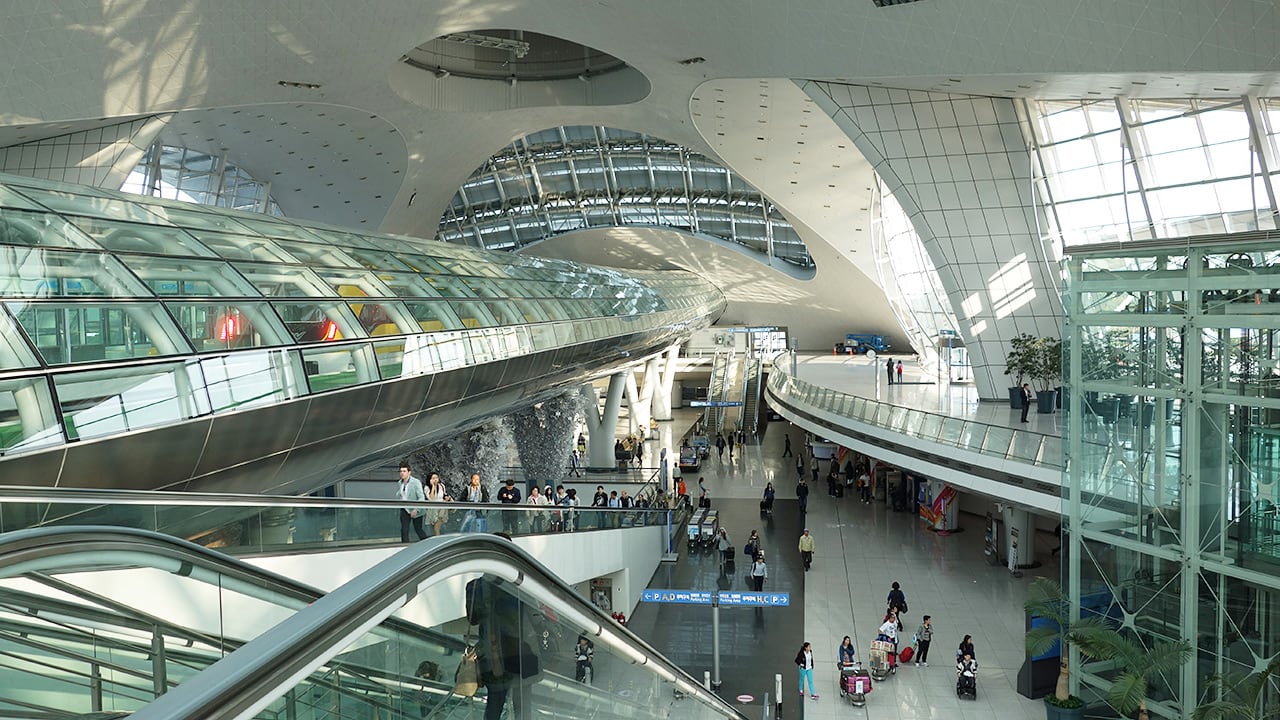 Photo Credit: Wikimedia Commons
A long layover won't be worrisome at Incheon International Airport! The largest airport in South Korea is also the busiest in the world, so most, if not all, of their facilities are open 24/7 to accommodate you whenever!
If you've got quite some time to spare, you can enjoy a personal training session at their digital gym, an in-house spa for the ultimate R&R, and as well as a secluded napping area for those who just need to snooze the jetlag away.
4. Hamad International Airport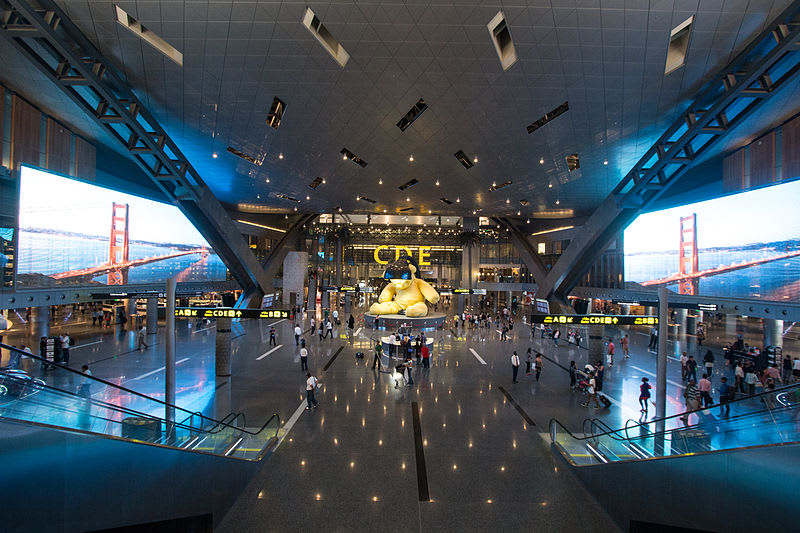 Photo Credit: Wikimedia Commons
Said to be the most luxurious airport, Hamad International Airport houses 47 high-end brands for customers to shop and browse through while waiting for their flight out. But just in case shopping doesn't pique your interests, lounge areas are there to catch up on some z's.
You can also have your kids play over at the 'Unaccompanied Minors Lounge' with other kids – it's fully equipped with all kinds of entertainment options from a snack bar to video game consoles. But they're not the only ones who can have some fun – adults can stretch it out at the Vitality Wellbeing & Fitness Centre. Here, you can work out, swim, or even enjoy the hydrotherapy tub, too!
5. Hong Kong International Airport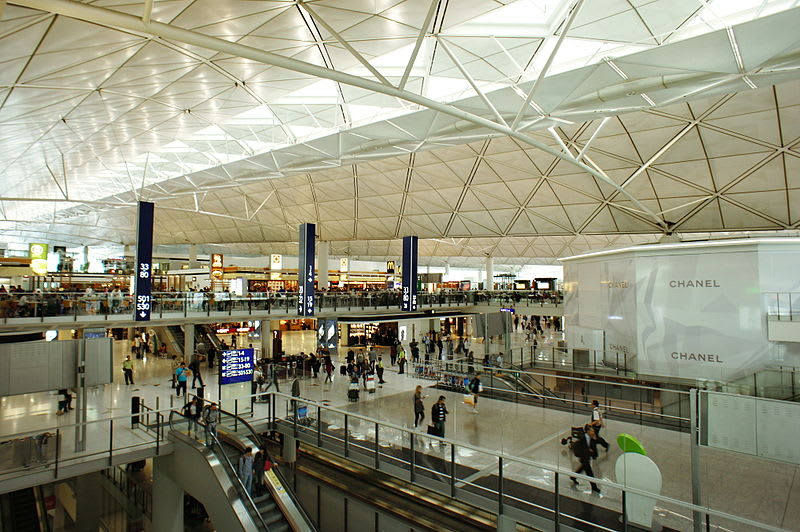 Photo Credit: Wikimedia Commons
Thousands of passengers pass through Hong Kong International Airport daily for their connecting flights, however many do not take the time to check out the facility the airport offers.
Apart from its incredible interior architecture, passengers can also benefit from the airport's nursing areas, prayer rooms, and the Dream Come True Maker – an attraction for young children focusing on education and entertainment. Here, kids can live out their dreams of becoming a pilot through flight simulations, or even create their own toys through DIY crafts!
7. Munich Airport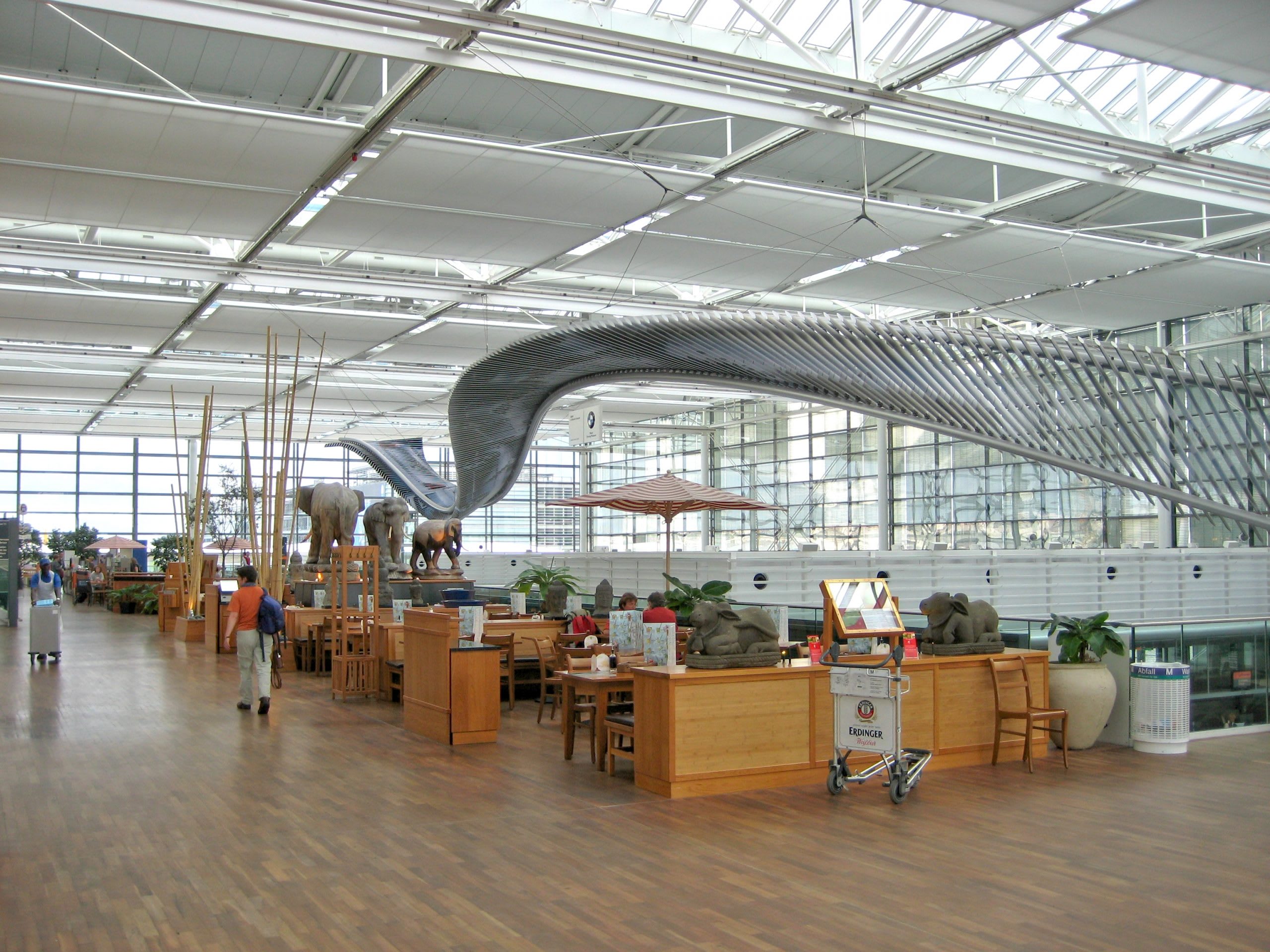 Photo Credit: Wikipedia
When your layover lasts longer than your child's temper, things can go from breezy to crazy, but Munich Airport knows how to keep everyone's temper at bay.
Munich Airport's Kinderland, offers maximum safety for children while playing. Expect supervision for 5 hours from the staff while you take your nap or catch up on some work in a Napcab — a peaceful capsule that is equipped with wireless Internet. Kinderland only allows a maximum time of 5 hours but there is also a free-for-all playground within the airport's premises for the kids to extend their play.
8. London Heathrow Airport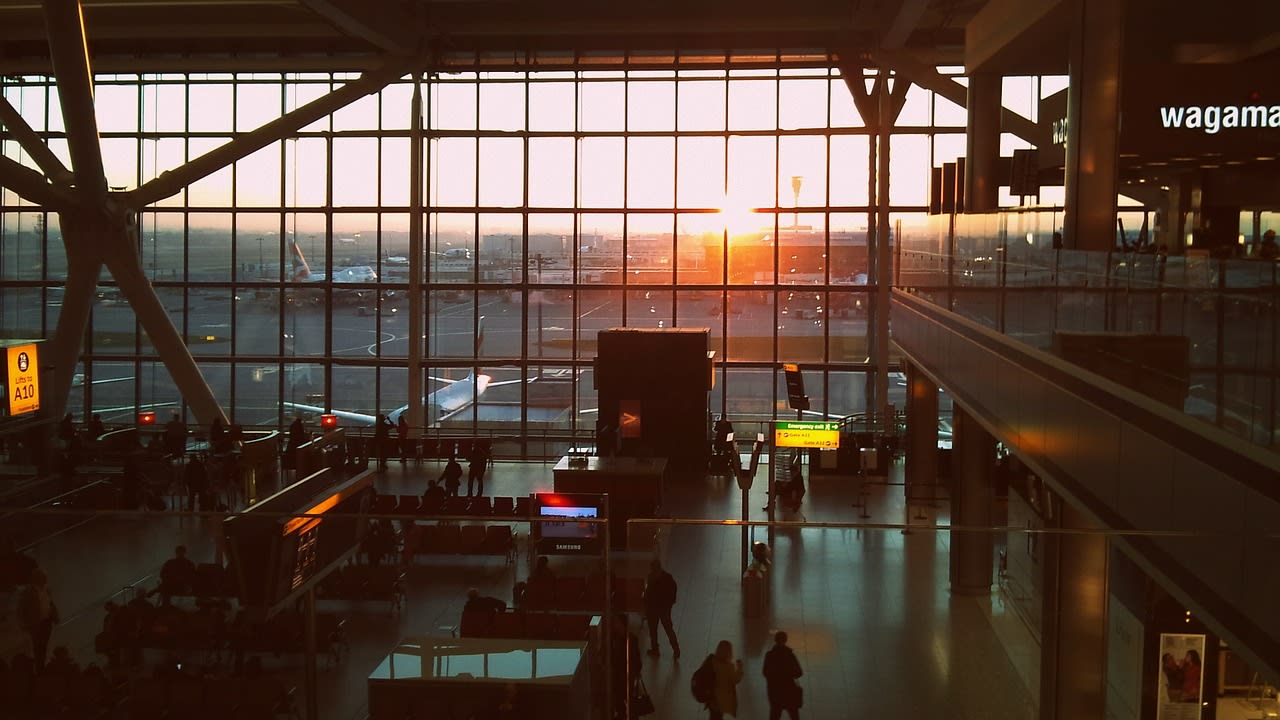 By passenger traffic, London Heathrow is by far the busiest in the whole of Europe and the United Kingdom. It was also voted to have the World's Best Airport Shopping – and if this isn't music to any shopaholic's ears, we don't know what is!
With five airport terminals lined with shops and dining options, it's impossible to be bored! Everything from high-street fashion to luxury brands, you can guarantee that London Heathrow's got it!
9. Tokyo Narita Airport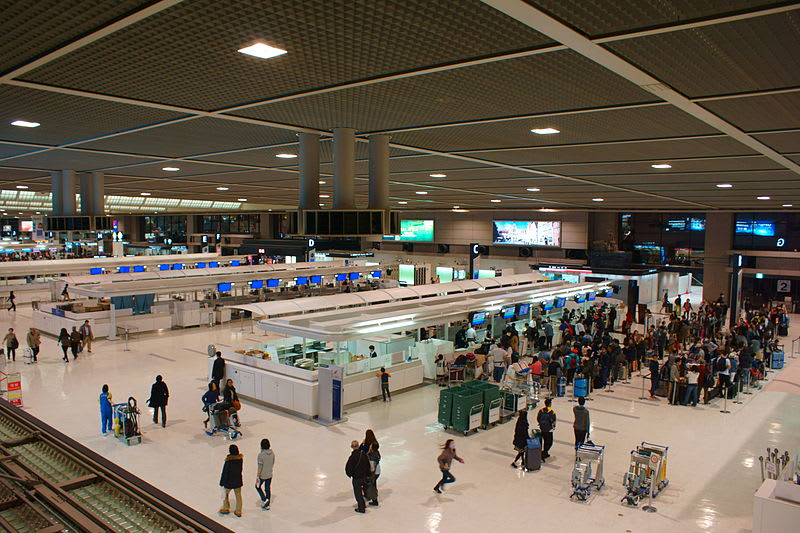 Photo Credit: Wikimedia Commons
Although much of Tokyo's Narita Airport is currently undergoing renovation, the airport is regarded as the busiest airport in the country as it serves as the international hub for Japan Airlines and Nippon Airways.
Apart from its amazing and convenient facilities, the airport is known to house an impressive running track for those who're trying to stay fit and are counting their steps! What a quirky way to stay active while travelling, don't you think?
10. Zurich Airport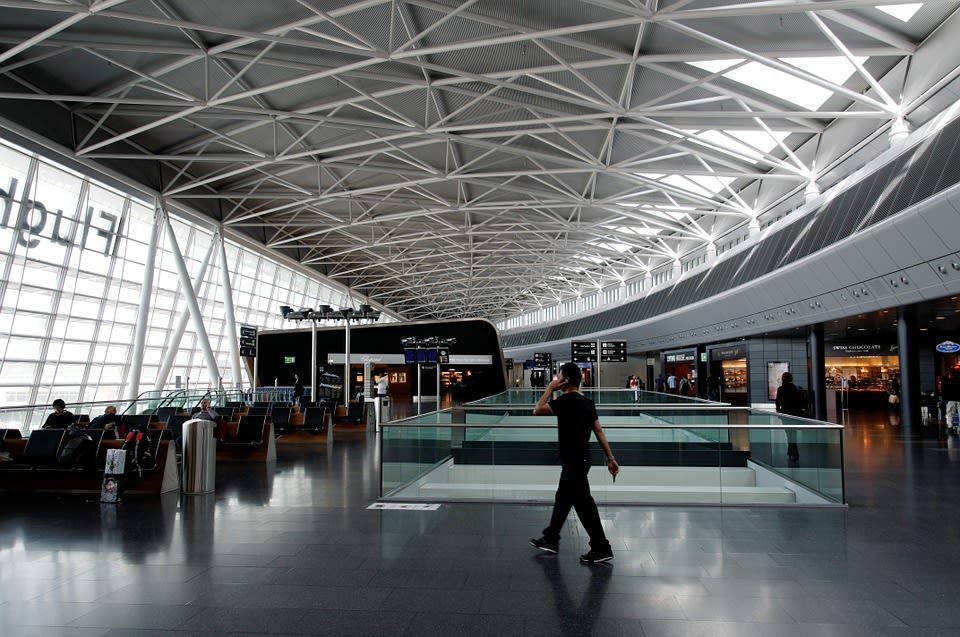 Being the hub airport for Swiss International Air Lines, Zurich Airport is Switzerland's largest international airport. Despite probably being extremely busy from all ends of this huge airport, it has managed to claim an award for their system and processing efficiency, so you can definitely rely on this airport for all your layover needs.