Did you know that this coming September, all you need to do is take 3 days of leave (12, 13 & 14 Sept) to enjoy a 10-day holiday streak? With this rare long holiday, it'll be a waste to not make use of it for a much-deserving holiday. We, Malaysians, after all, are a vacation-deprived bunch!
Whether your budget allows for a local or overseas getaway, here are several itinerary ideas to maximize your holiday to these 10 different destinations:
This article is in collaboration with iPrice.
– Local Destinations –
1. Penang & Ipoh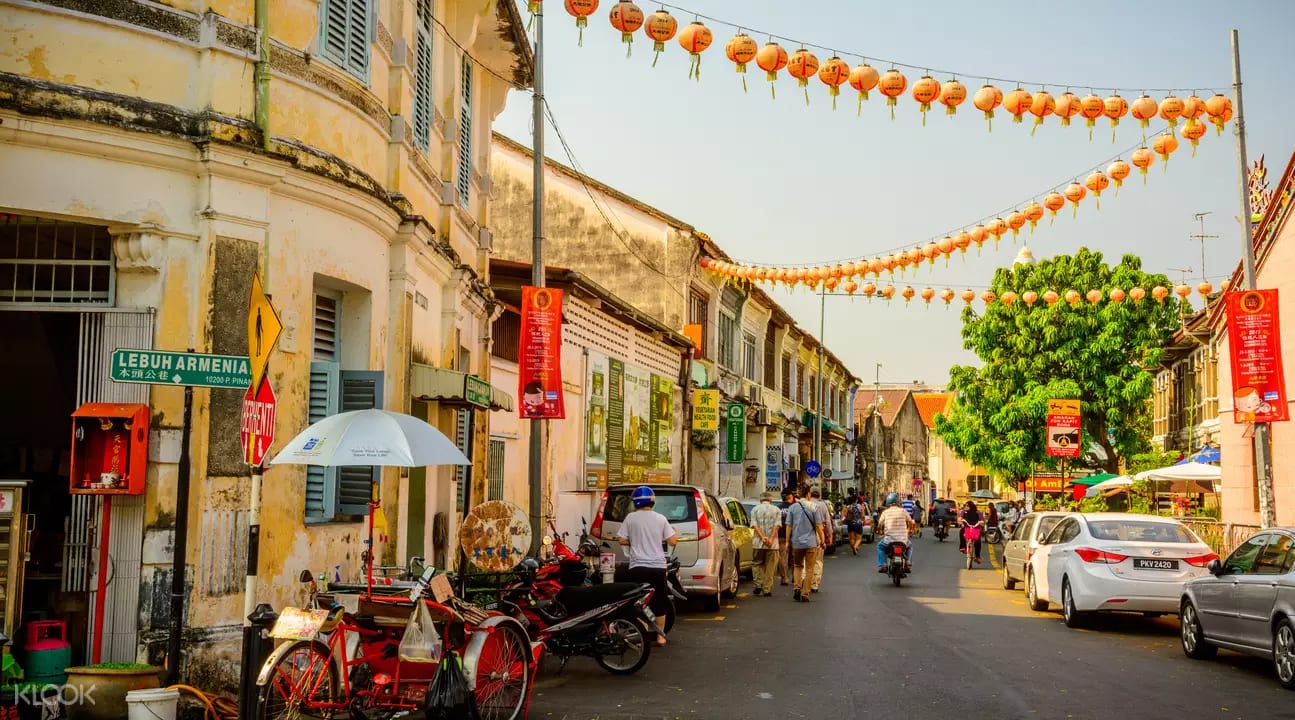 If you love food, it would be a crime not to go to Penang. Georgetown, the capital of Penang, is a UNESCO World Heritage site, and the city is a host to many fun attractions – perfect for a week-long getaway.
You can explore the town the old-fashioned way – on a trishaw or hail a ride, either way, you will fall in love with Penang.
After your food coma in Penang, head on over to Ipoh. Not many will tell you this, but you can find the coolest theme parks and most thrilling attractions there.
With your 10-day getaway, it ample of time to explore the most majestic and unexplored parts of West Malaysia. Whether you love nature, adventure, theme parks, or historic sites, Penang and Ipoh has plenty in store for you.
Penang
Day 1
Kek Lok Si
Fort Cornwallis
Penang Town Hall
Penang Hill
Day 2
Trishaw ride around the UNESCO Heritage site
Pinang Peranakan Museum
Mural-hunting
Gurney Drive
Day 3
ESCAPE Adventureplay
The TOP Komtar
Day 4
Batu Ferringhi
Monkey Beach/Turtle Beach
Day 5
Museum-hopping
Depart to Ipoh
Ipoh
Day 6
Movie Animation Park Studios (MAPS)
Day 7
Full day of food hunting around Ipoh
Day 8
Royal Belum State Park
Day 9
Lost World of Tambun
Day 10
Kellie's Castle
Tempurung Cave
Depart for home
Check out the latest promo codes and coupons for Klook here before you plan your next getaway.
2. Sabah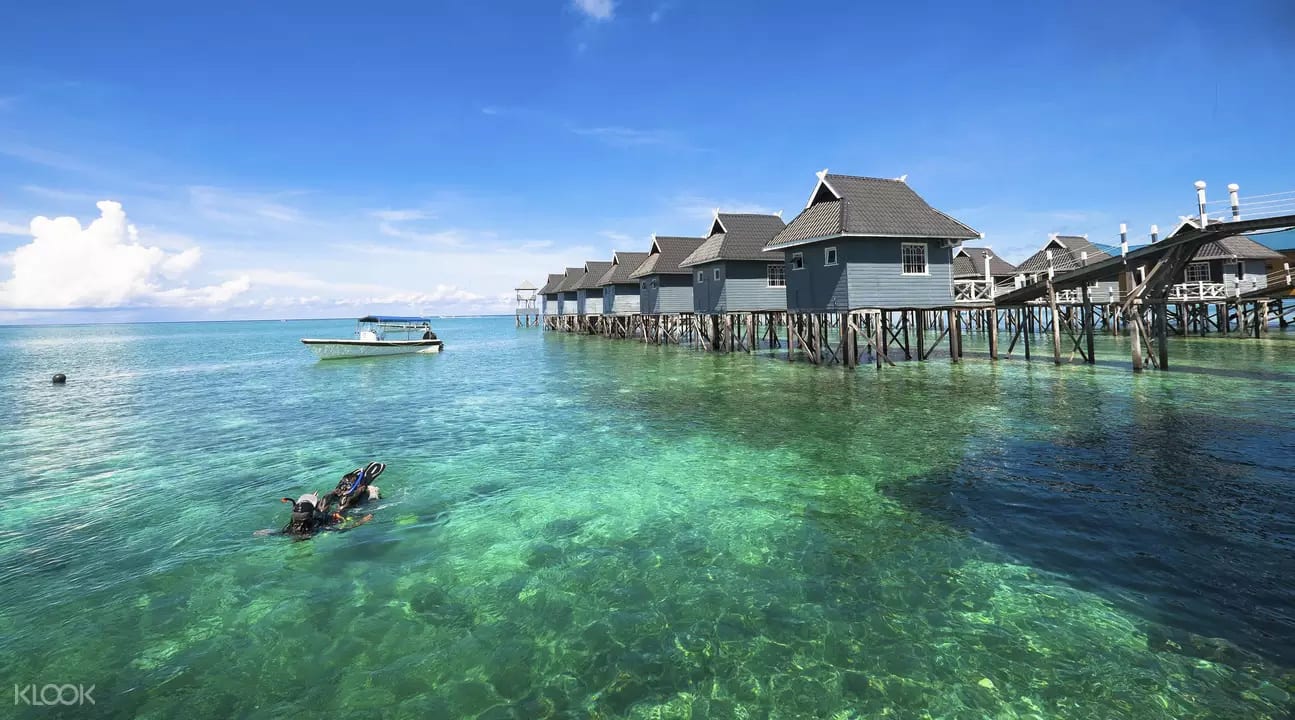 We all know Sabah for their amazing seafood. But that's not all they have to offer – they have some of the most idyllic beaches and unbelievable vibrant-hued sunsets!
Snorkel in crystal clear blue water and explore the underwater world of beautiful coral reefs or take a cruise and relax over a buffet dinner while you watch fireflies light up the night. You can also visit the famous Mari Mari Cultural Village. Enjoy an authentic experience, learn about the 5 indigenous Malaysian tribes, sample different cuisines and watch traditional performances!
Day 1
Food hunting at Gaya Street and Filipino Market
Sunset at Tanjung Aru
Kota Kinabalu Night Market
Day 2
Spend a day in Kundasang
Desa Cattle Dairy Farm
Kinabalu Park
Poring Hot Spring
Day 3 to 5
Mount Kinabalu hiking expedition
Day 6
Rest and have a relaxing day in the city
Day 7
Island day trip to Mantanani Island
Fireflies tour with Kawa Kawa River Cruise
Day 8
Island day trip to Manukan & Sapi Island
Day 9
Mari Mari Culture Village
Jesselton Point
Day 10
Feast on seafood
Last-minute shopping
Depart for home
3. Langkawi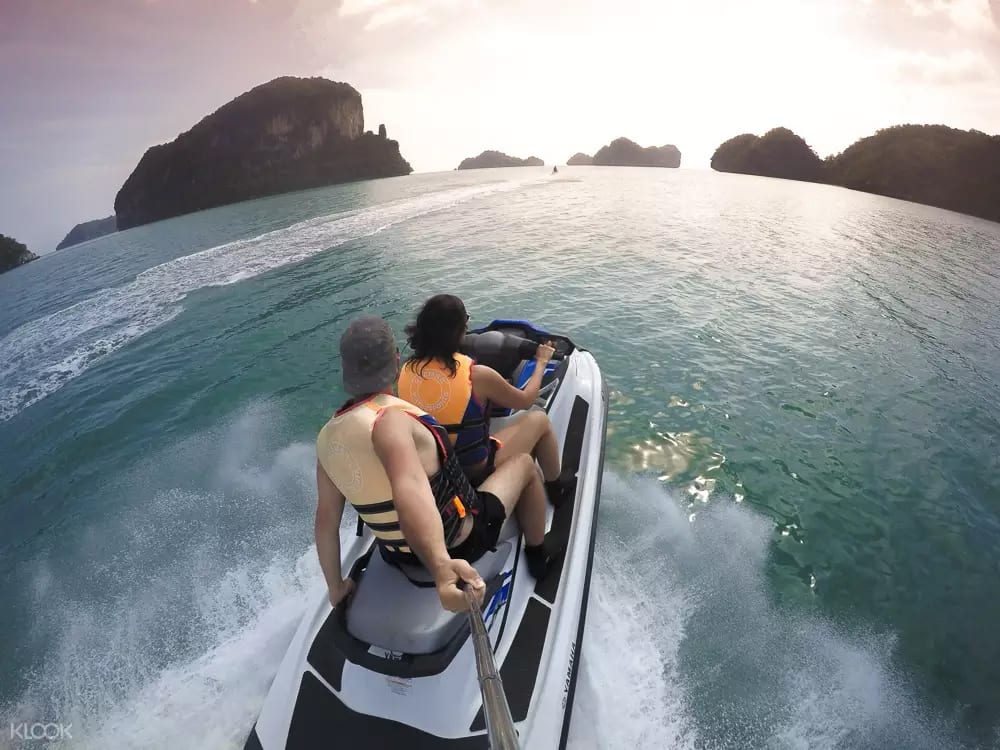 Known for its duty-free goods like mounds of chocolate, booze, appliances and more, Langkawi's beautiful landscapes and seascapes are not to be missed! It is, after all, home to 99 islands in the Andaman Sea. Did you know that Langkawi is also one of the only places in Malaysia you can rent a yacht for a sunset cruise!
On top of kayaking through the Kubang Badak Mangrove River, you can also island hop around Langkawi's most popular islands by boat or a jet ski (if you're cool like that). Make sure to get your best swimwear ready for an unforgettable trip!
Day 1
Island hopping tour (by boat or jet ski)
Sunset dinner cruise
Day 2
Day trip to Pulau Payar (snorkel and fun dive)
Dinner in Cenang Beach
Day 3
Zipline Adventure tour
Seven Wells Waterfall
Day 4
Langkawi Cable Car
Underwater World Langkawi
Zon Duty-Free & Coco Valley
Cenang Beach
Day 5
Kayak at Kubang Badak Mangrove River
Kuah Town
Day 6
UNESCO Global Geopark
Dataran Lang
Day 7
Spend a day at the beach
Cenang Beach
Tanjung Rhu Beach
Pantai Tengah
Day 8
Langkawi Wildlife Park
Crocodile Adventureland
Skytrex Adventure Langkawi
Day 9 to 10
Shopping for duty-free goods
Final seafood feast
Depart for home
4. Melaka & Johor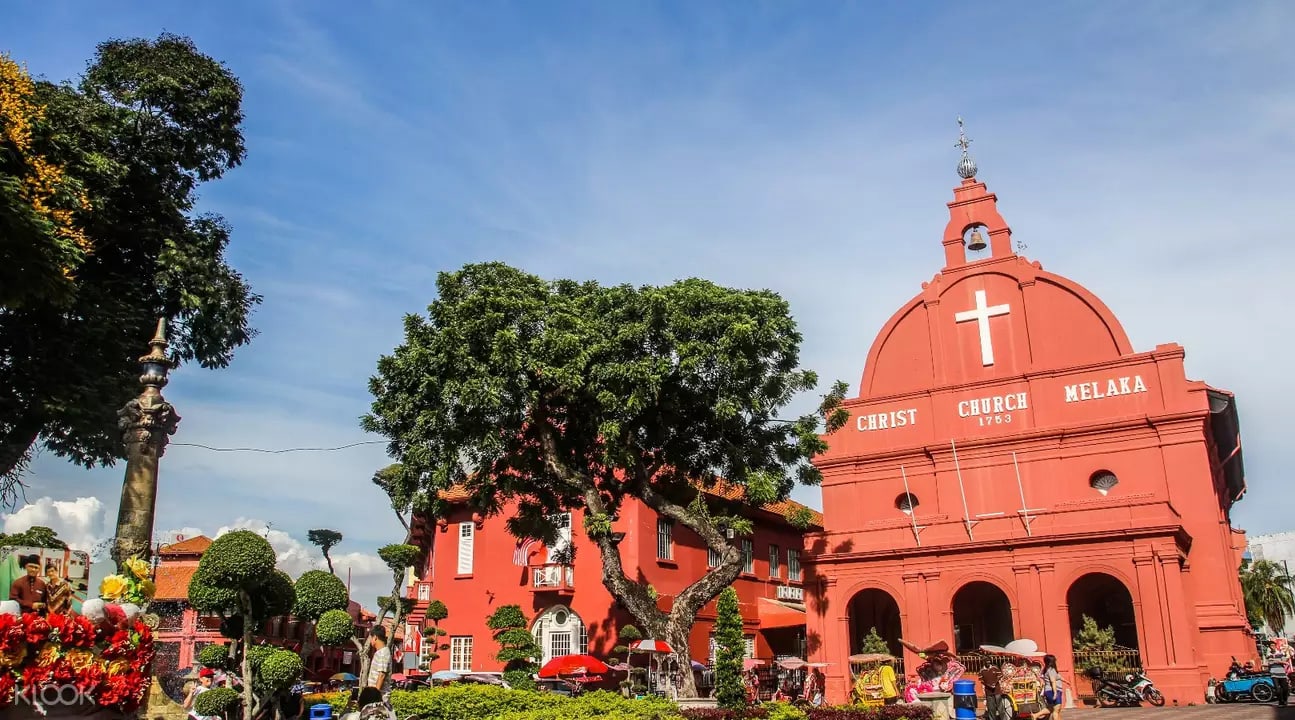 History, heritage, and food – the three things people think about when they hear "Melaka". What's better than being to eat to your heart's delight at Jonker Street. Then, take a ride on a trishaw, explore the famous A'Famosa while recovering from your food coma. It's gonna be hot and sunny, so prepare a pair of sunglasses to shield your eyes!
If you are looking to make a splash while in Melaka, don't forget to go to the A'Famosa Resort, home to a few of Melaka's most exciting theme parks and shopping mall. But the fun doesn't stop there. It's time to head to Johor and enjoy the wonders of Legoland, Sanrio Hello Kitty Town, and so much more!
Melaka
Day 1 to 2
Visit UNESCO Heritage Site
Historic city sights
Explore Jonker Street
Food hunting
Day 3
Klebang
A'Famosa Safari Wonderland
A'Famosa Old West Cowboy Town Theme Park
Day 4
A'Famosa Water Theme Park
Freeport A'Famosa Outlet
Day 5
Melaka River cruise
Depart to Johor
Johor
Day 6
Legoland
Day 7
Sanrio Hello Kitty Town & Thomas Town
Johor Premium Outlets
Day 8 to 10
Johor Zoo
Food and cafe hunting in Johor Bahru
Depart for home
– Overseas Destinations –
5. Tokyo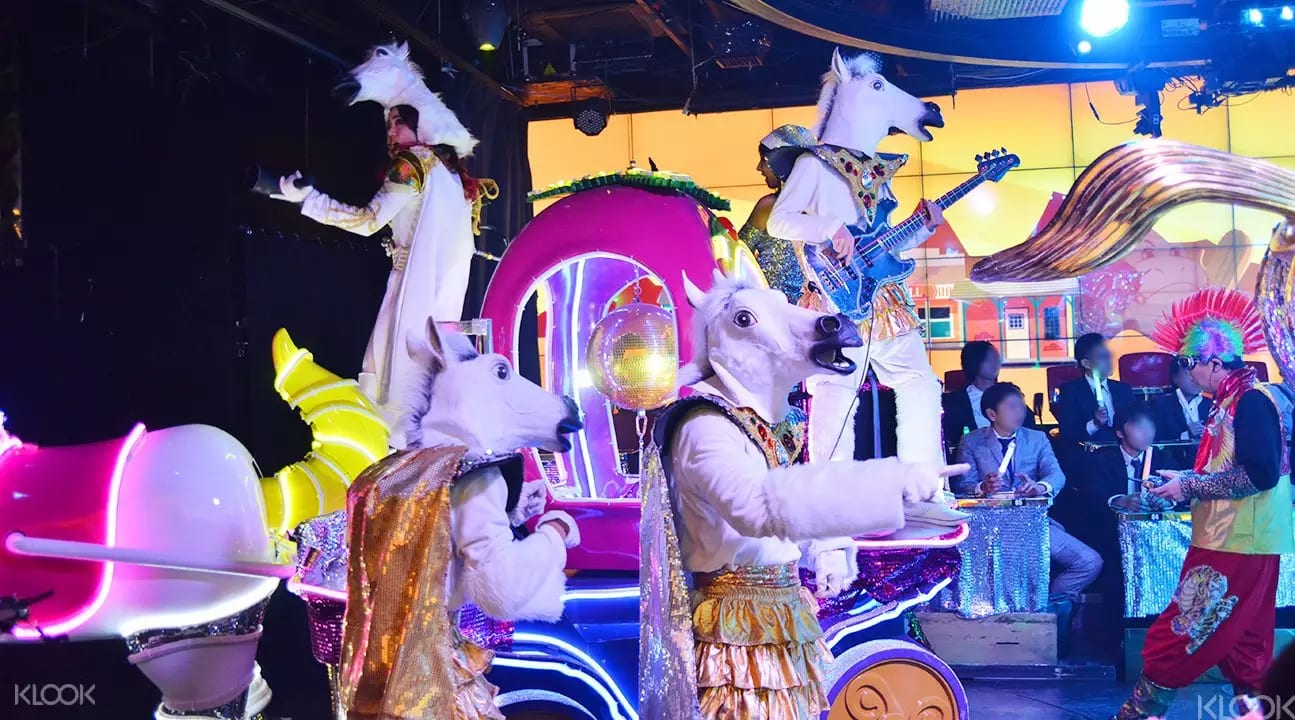 Some say going to Tokyo is like entering a whole new world. Ask any experienced traveller and they'll tell you even a month is not enough to cover what Tokyo has to offer.
When in Tokyo, go to the world famous Tokyo Disneyland and relive your childhood dreams! Meet Mickey Mouse and all of your other favorite Disney characters, enjoy exciting rides and wind down the day with Disneyland's brilliant fireworks show.
Don't forget to see the Robot Restaurant too. High-tech laser displays, multi-coloured lights, and bizarre dance routines are exactly what you will get at the Robot Restaurant. Some describe it as the greatest show on earth!
Day 1
Shibuya crossing
Spend a few hours in an onsen
Day 2 & 3
Tokyo Disneyland & Tokyo DisneySea
Day 3
Shinjuku Gyoen National Garden
Takashimaya Times Square
Roppongi Hills
Day 4
Tsukiji Fish Market
Hamarikyu Gardens
Imperial Palace East Gardens
Akihabara
Day 5
Yoyogi Park
Harajuku
Tokyo Metropolitan Government Building
Omoide Yokocho & Golden Gai
Robot Restaurant at Kabukicho
Day 6
Ghibli Museum
Tokyo SkyTree
Asakusa
Ueno Park
Day 7 & 8
Mount Fuji & Hakone Trip
Fuji Q Highland
Day 9
Shopping in Shibuya and Shinjuku
Tokyo bar hopping tour
Day 10
Ginza
Depart for home
6. Bangkok
People call Bangkok, the Venice of the East for a reason. Besides being the capital of Thailand, it sports a vibrant street life and is one of the most popular destinations on Klook. Go on a day trip and see the iconic Damnoen Saduak Floating Market, the most popular market in Thailand. Try the local delicacies and watch a train pass through the middle of the market!
One cannot go to Bangkok without watching their infamous cabaret shows. Don't miss the Calypso Cabaret Show and be dazzled by the burlesque performances by Bangkok's finest performers.
Day 1
Bangkok Grand Palace
River Cruise sightseeing
Food hunting at night market
Massage
Day 2
Damnoen Saduak Floating Market
Calypso Cabaret Show
Food hunting at night market
Day 3
Maeklong Railway Market
Amphawa Floating Night Market
Day 4
Spend the day at Chatuchak Weekend Market
Day 5
The Marvel Experience Thailand
SEA LIFE Bangkok Ocean World
Madame Tussauds
Food hunting at night market
Day 6
Day trip to Khao Yai
Day 7
Ayutthaya Day Trip
Yaowarat (Chinatown) in Bangkok
Day 8 & 9
Shopping in the city (Platinum Mall, MBK, Siam Center, etc.)
Massage
Khao San Road
Day 10
Lumpini Park
Depart for home
7. Hong Kong & Macau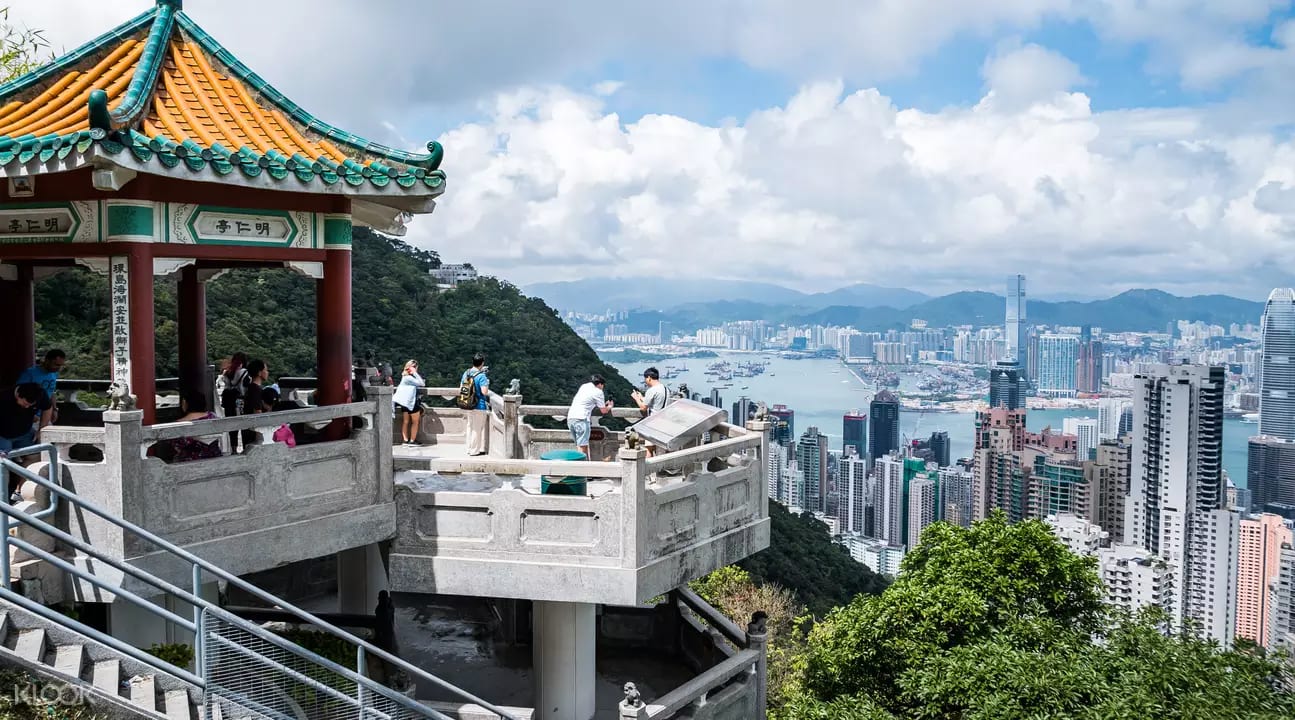 What can we say about Hong Kong? It has the nostalgia of heritage and the variety of a city. If you are looking for the best view of Hong Kong, look no further than boarding the iconic Peak Tram to get you there. This wildly popular ride will get you to Victoria Peak where you will get an unforgettable 360-degree panoramic view of Hong Kong.
Go for a romantic evening sail along Victoria Harbour and watch the famous Hong Kong skyline illuminate at night. Feels as though you are starring in a Hong Kong movie while cruising in a traditional Chinese junk boat, complete with quaint decor and a complimentary cocktail.
Hong Kong
Day 1
Peak Tram to Victoria Peak for sunset
Peak Tower
Madame Tussauds
The Peak Galleria
Day 2
Hong Kong Disneyland
Day 3
Ocean Park
Day 4
Ngong Ping 360
Tai O Fishing Village
Day 5
Sky100
Food hunt in Kowloon
AquaLuna Evening Sail
Day 6
Day trip to Sai Kung (kayak, hike, cliff jump etc.)
Macau
Day 7
Arrival in Macau
The Venetian Macao
Gondola Rides
Golden Reel Ferris Wheel
Day 8
Ruins of St. Paul's
Senado Square
St. Dominic's Church
Taipa
Day 9
Macau Tower (bungy jump, skywalk, etc.)
Food hunt around Macau
Day 10
Sunrise at Hac Sa Beach
Depart for home
8. Seoul, Busan & Jeju Island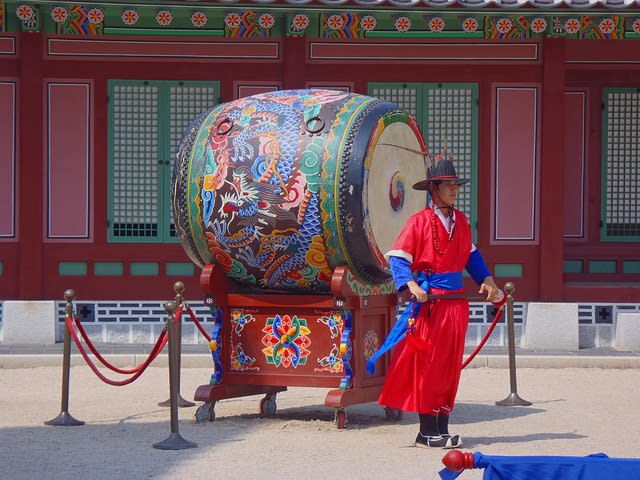 Plan the perfect getaway to the land where all your favourite K-Pop and K-Dramas come from – Seoul. From thrilling theme parks, shopping havens to picturesque scenes, it's easy to see why this city is one of the top of many travellers' must-visit list.
Aside from the city life, plan an escapade to the port city of Busan and the volcanic wonder of Jeju Island. With plenty of things to see, eat, do and experience in South Korea, you won't have a dull moment. Bring a power bank to make sure your phone is juiced up to take all the pictures you need!
Seoul
Day 1
Myeong-dong
N Seoul Tower
Gangnam
Day 2
Namdaemun Market
Gyeongbokgung
Bukchon Village
Insa-dong
Itaewon
Hongdae
Day 3
Nami Island
Petit France
Day 4
Everland / Lotte World
Day 5
Gwangjang Market
Ehwa Women's University
Dongdaemun
Depart to Busan
Busan
Day 6
Gamcheon Cultural Village
Jagalchi Fish Market
Taejongdae
Seomyeon
Day 7
Haedong Yonggungsa
Gijang Busan Lotte
Gijang Crab Market
Gwangalli Beach
Jeju Island
Day 8
Arrival in Jeju Island
Seogwipo market
Day 9
Jusangjeolli
Camellia Hill
Yongmeori Coast
Sanbangsan
Day 10
Cheonjiyeon Waterfall
Seongsan Ilchulbong
Depart for home
9. London & Paris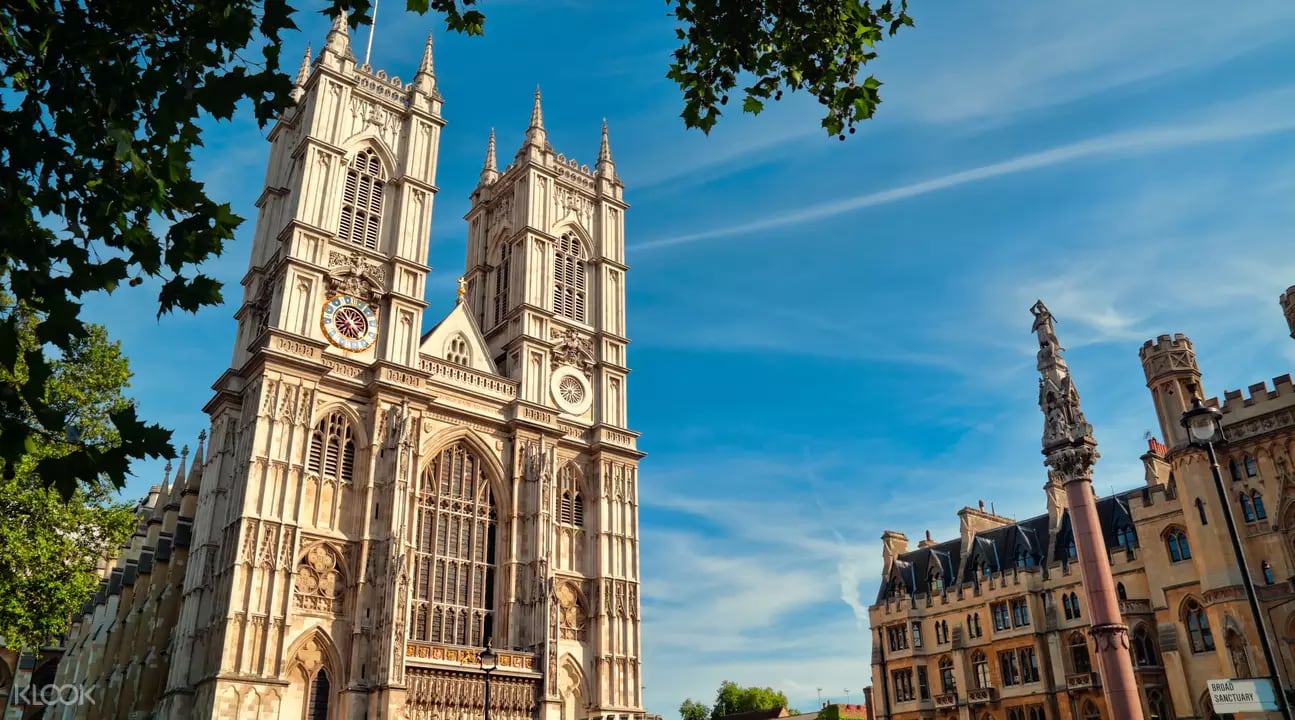 If you're looking to maximise your 10-day holiday overseas, Europe is a must go for you. Within 10 days, you can take Europe's highly efficient high-speed trains to go city-hopping. Being in UK's vibrant city, London and then make your way to the romantic city of Paris.
With these two of the most visited cities in the world, even 10 days may not feel like it's enough.
Among the unmissable attractions includes the iconic Buckingham Palace in London and Eiffel Tower in Paris!
London
Day 1
Buckingham Palace
London Eye
Tower Bridge
Big Ben
Day 2
Camden Town
Oxford Street
Regent Street
Carnaby Street
Soho
Leicester Square
Chinatown
Day 3
Borough Market
Hyde Park
Marble Arch
The Regent's Park
Day 4
St. Paul's Cathedral
Millennium Bridge
Tate Modern
Shakespeare's Globe
Covent Garden
Day 5
National Gallery
Depart to Paris via Eurostar
Paris
Day 6
Champs-Élysées & Arc de Triomphe
Jardin des Tuileries
Notre Dame
Pantheon & Jardin du Luxembourg
Saint Sulpice
Latin Quarter
Day 7
Day trip to The Palace of Versailles
Day 8
Eiffel Tower
Rue Cler
The Louvre
Musée d'Orsay
Day 9
Paris Catacombs
Rue Mouffetard
Montmartre
Moulin Rouge
Day 10
Enjoy a breakfast at a Parisian cafe
Depart for home
10. Melbourne & other day trips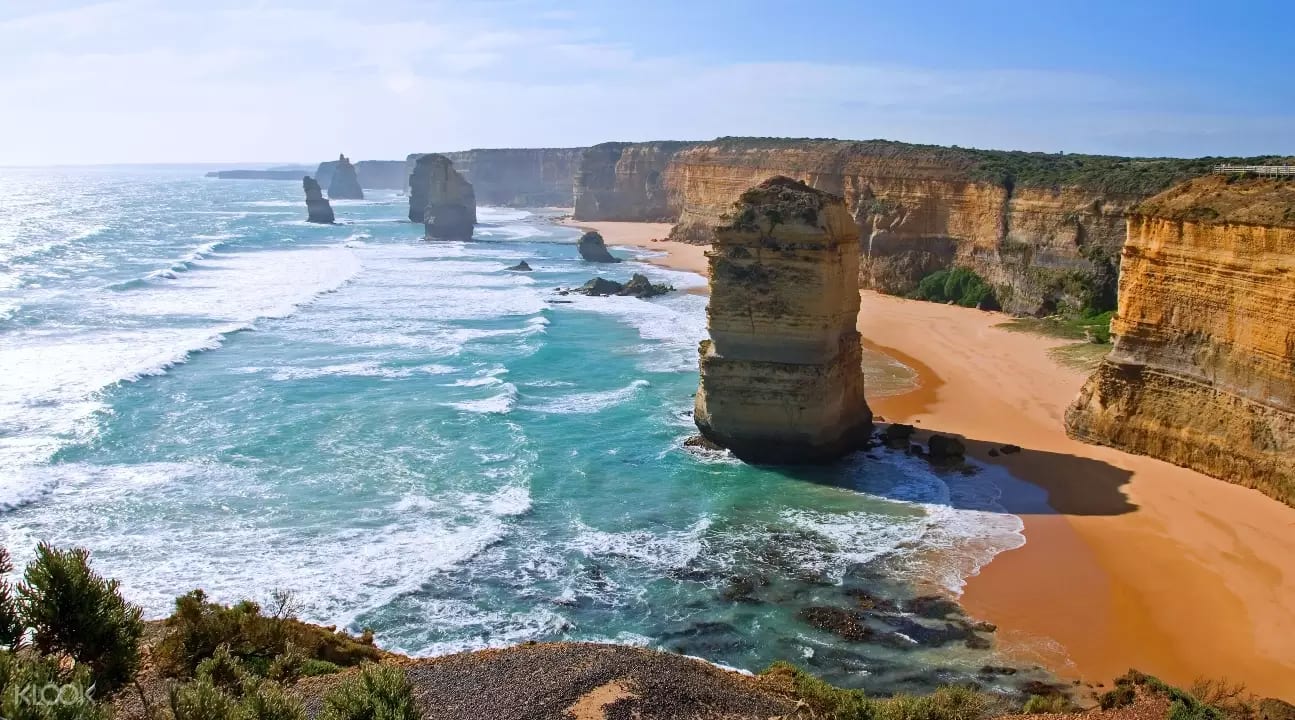 If you would like to travel overseas without squeezing in lines to visit attractions, Australia might be a great option for you. The months of July till September is considered an off-peak travel season for Australia.
Melbourne is among the hottest spots to visit when in Australia and the city is often dubbed as the country's 'cultural capital'. Get wonderfully lost in the web of Melbourne's laneways or go on an adventure with day trips to nearby destinations.
Day 1
Queen Victoria Market
St Paul's Cathedral
Parliament House
Royal Exhibition Building
Chinatown
Day 2
Hosier Lane
Degraves Street
Collins Street
AC/DC Lane
Royal Botanic Gardens
Queen Victoria Market
Day 3
Spend the day in St Kilda
Day 4
Melbourne Zoo
SEA LIFE Melbourne Aquarium
Day 5
Day trip to Yarra Valley
Day 6
Day trip to Great Ocean Road
Day 7
Day trip to Phillip Island
Day 8
Day trip to Grampians Grand Canyon
Day 9
Southbank and Arts Centre Melbourne
Blender Lane
Hardware Lane
Union Lane
Tattersalls Lane
Crossley Street
Duckboard Place
Day 10
Flinders Street
Depart for home
This article is in collaboration with iPrice.