Why Tokyo is part of Google's recommended destinations for 2020
A city at the forefront of popular culture, blazing new trends and all things kawaii, we know that Tokyo is probably already on most of your travel bucket lists! From spectacular views of Mount Fuji and Sakura blooms to a dining experience with robots and racing down the streets of Akihabara dressed up as your favourite anime character, this charming city has something in store for every type of traveller.
2020 will be an exceptionally exciting year for Tokyo as the city readies-up to host the Summer Olympics. Besides that, a whole host of exciting activities are slated to open in the city throughout the year, including the new "Beauty and The Beast" attraction at Tokyo Disneyland!
So if you haven't already been convinced, here are more reasons to visit Tokyo in 2020!
1. Tokyo 2020 Olympics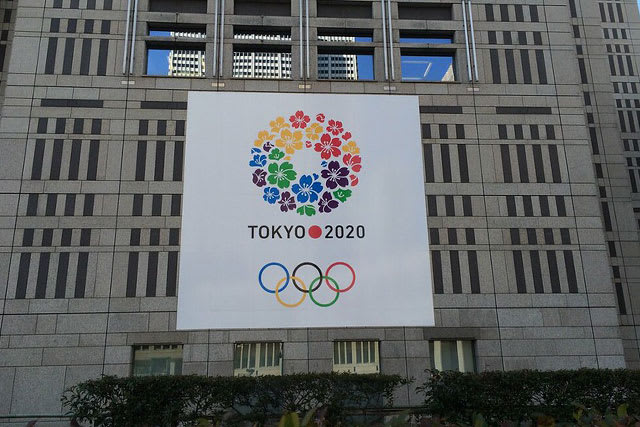 Photo Credit: Andrew Mager on Flickr
It has been 56 years since the Olympics was last held in Tokyo, and the city is in its final stages of preparation for the upcoming event. Never has it looked more beautiful! True to the Japanese concept of 'mottainai', most of the old Olympic venues like the National Stadium are being renovated for the games, with a couple of newly-built venues in place too. 
With venues split between the Heritage Zone and Tokyo Bay Zone, getting around to catch your favourite sport wouldn't be a problem with Japan's reliable transport system. We recommend getting these transportation cards for a smooth transit within the city: 
Suica IC Card – Besides being used as a transport card, it can also be used at vending machines and selected stores and restaurants

Tokyo Subway Ticket – Offers unlimited access to 13 different routes with over 250 metro stops covering most of the city
Beat the queue and enjoy convenient collection at Japan airports when you book your transportation cards on Klook! 
Tokyo 2020 Olympics
Duration: 24 July – 9 August (Event Schedule) 
Location: Heritage Zone & Tokyo Bay Zone
Opening & Closing Ceremony: 24 July & 9 August at the Tokyo Olympic Stadium
2. Cherry Blossom Festival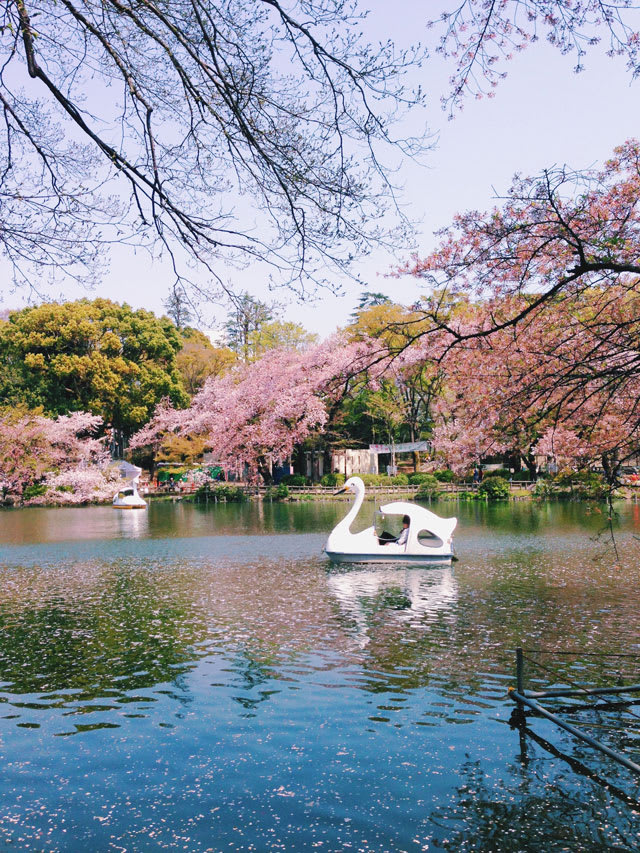 A yearly affair, many from around the world flock to Tokyo each spring just to catch a glimpse of the famous Sakuras. Holding hanami parties, taking stunning portraits that scream saku-wow or just to admire the beauty of this natural wonder, the draw of the cherry blossom dream holds no boundaries!
If you're wondering where to get the best cherry blossom viewing spots around Tokyo, we've got you covered: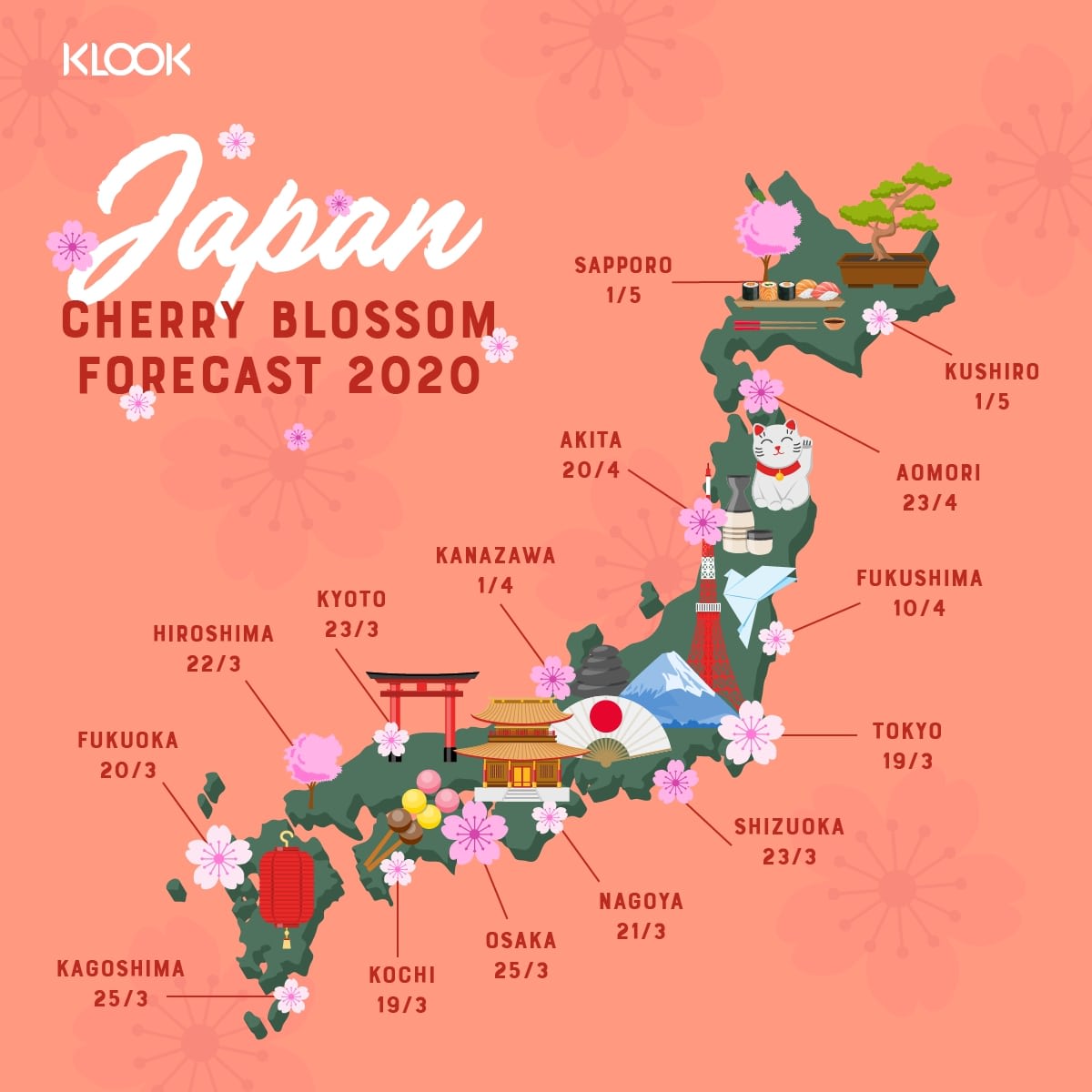 Trust us when we say that the cherry blossom season is a big affair in Japan! If you're planning to visit more than just Tokyo on your Japan trip, check out our handy cherry blossom forecast. Enjoy a quick and comfortable transit across the different cities on your cherry blossom chase with a Japan Rail Pass.
3. Tokyo Disneyland: Beauty and the Beast Ride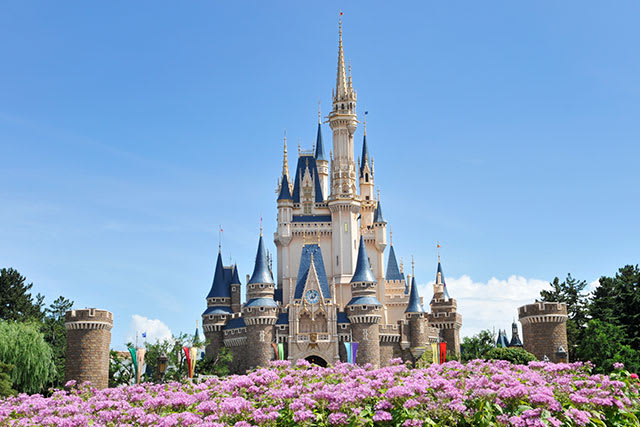 Fans of Disney and particularly Beauty and the Beast rejoice! Tokyo Disneyland's newest expansion 'New Fantasyland' is scheduled to open this coming spring and together with it, the new Beauty and the Beast attraction! 
A first in the world, this immersive world includes an indoor ride that features the first recreations of Belle and the Beast in an electronically-animated, three-dimensional animatronic form. If you're wondering what the ride would look like, Tokyo Disney Resorts has released a behind-the-scenes video for the ride.
4. The Ghibli Museum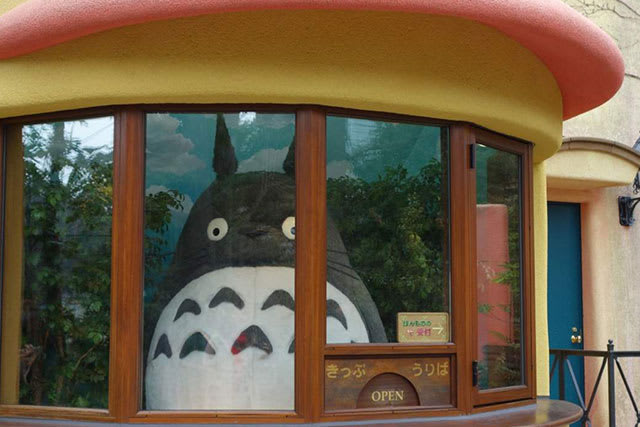 Entertaining and inspiring countless generations over the years, fans of Studio Ghibli had reason to celebrate earlier this year when it was announced that Netflix would be streaming its full library of films. 
If you've ever watched one of the famed studio's films, you would know how detailed and magical it is. Now imagine experiencing this in real life! Step inside The Ghibli Museum and be brought into the whimsical world of 'Spirited Away' or 'My Neighbour Totoro'.
With its increasing popularity, tickets often get sold out really quickly. Guarantee your entry to the museum by booking your tickets with Klook! 
[ Make your advance booking to the Ghibli Museum on Klook now ]
5. teamLab Borderless and Planets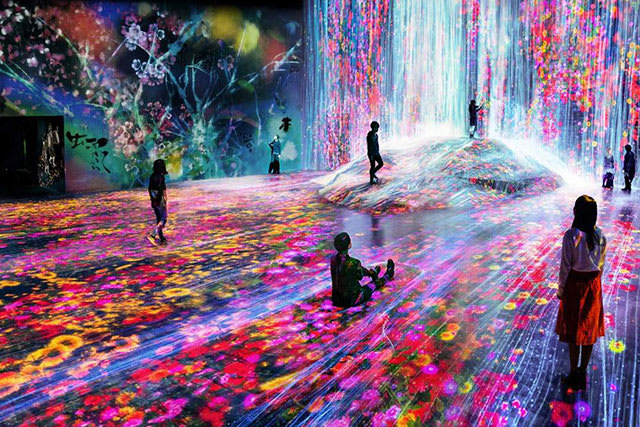 You've probably seen countless surreal photos location tagged with teamLab Borderless on Instagram, and if you're wondering if the experience is anything like the photos themselves, we're glad to report that is way better! 
Since its opening, this interactive and immersive Digital Art Museum has attracted people from around the world with its creative mix of colour, light and sound. From digital waterfalls to a mesmerising crystal world, every exhibit in teamLab Borderless is a highlight in its own right.
If you just can't get enough of this multi-sensory experience, check out teamLab Planets that is located in nearby Toyosu! 
#KlookTip: Bring extra memory cards and batteries for your camera as the day is going to be pictures galore
6. Mt Fuji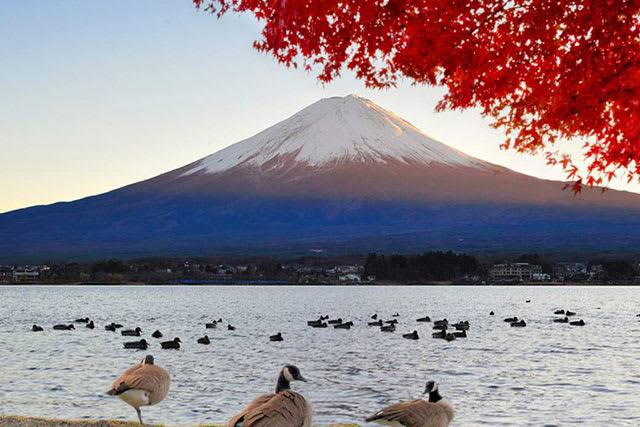 Fun fact: If you're lucky enough, this instantly recognisable icon is one of the first landmarks of Japan that you'll see when you fly into the country. But most people travel all the way to Tokyo just to have a close up view of this icon. 
If you ask us, the view of Mt Fuji is best seen from Lake Kawaguchi with the serene lake adding an extra depth of beauty in the foreground. For the more adventurous, why not try a hike to the summit of Mt Fuji to watch the sunrise over Tokyo? Just a note that the hike is only achievable during summer as the mountain would be closed off in the colder months. 
[ Save $10 when you book your tour around Mt Fuji on Klook ]
7. Tsukiji Fish Market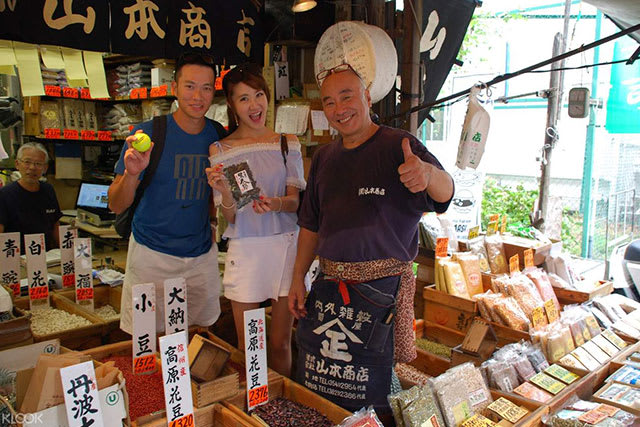 Sushi and seafood lovers, this one's for you! With delicious sashimi platters and fresh seafood for sale at every corner, it's honestly quite hard not to stop every few steps for a sample of food! 
Although the inner market with it's legendary tuna auction has shifted to the nearby Toyosu market, the outer market that holds over 300 shops and restaurants is still located at Tsukiji's original site and continues to serve customers. 
[ Sample some of the best seafood dishes and sake when you book your Tsukiji fish market tour on Klook ] 
8. Go Karting on the streets of Akihabara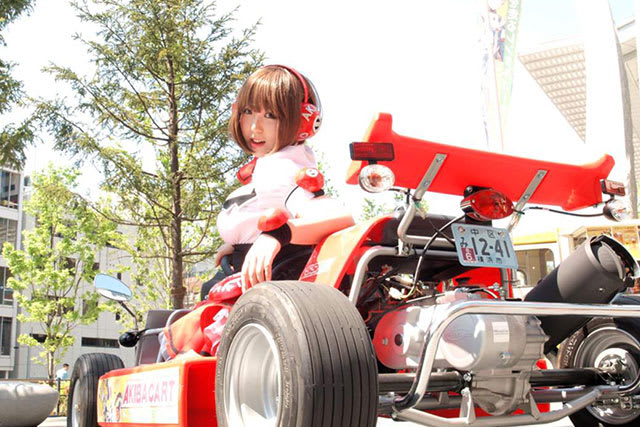 There are a ton of reliable transport options to get you around Tokyo, but driving down the streets of Akihabara in a go kart dressed up as one of your favourite anime characters is one sure way to get around in style! 
Talk about an unconventional way to explore the city, you'll even get the 'star treatment' for a day with many curious bystanders your picture.
9. Dine with Robots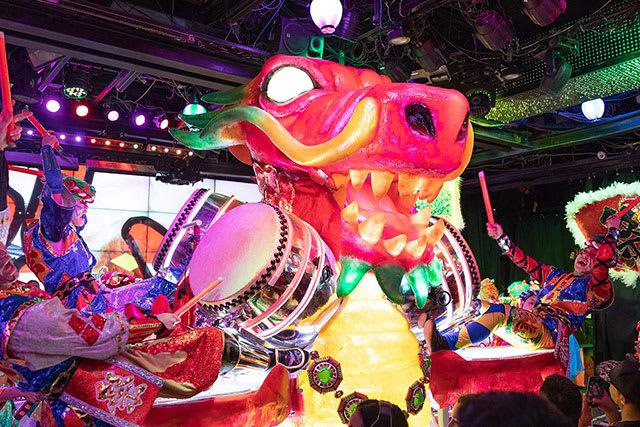 While we're on the topic of unconventional experiences, how many of you can say that you've dined with ninjas and dragons? A must see when visiting Tokyo, this is probably one of the most bizarre dinners you'll ever have!
#KlookTip: As the Robot Restaurant is more of an experiential attraction and you'll be mostly preoccupied by the entertaining performances, do have a light meal before going for the show.
[ Save up to $40 when you book your Robot Restaurant experience on Klook ]
10. Relax at an Onsen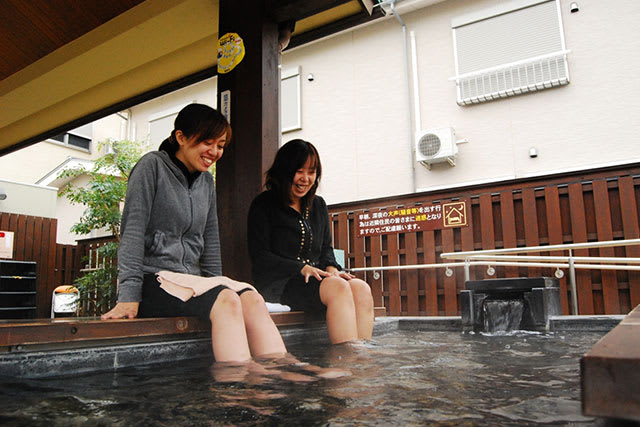 A bath to take all your stress and worries away, this cultural tradition is one of Japan's most popular attractions and no trip is complete without at least one visit to an Onsen! 
With many benefits for your body like the rejuvenation of your skin and detoxifying your body, it's no wonder why Onsens are so highly raved by everyone who's been to Japan. 
[ Save up to $10 when you book your Onsen experience on Klook ] 
Save on our ongoing promotions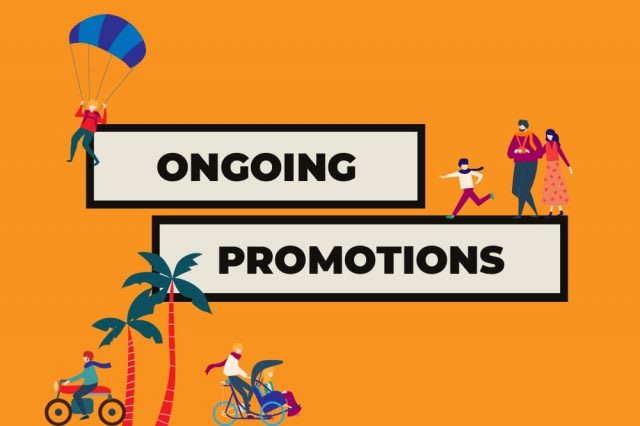 Check out our ongoing promotions and save big on your next trip!