Keep the kids happy!
Feeling guilty for not spending enough time with your family? Can't think of anything fun to do with the kids? For all the clueless parents, we've got your back!
From escapades across the causeway in Johor Bahru, boat rides to Bintan and even short-haul trips to neighbouring cities, read on to find out how to bring your children on a trip they won't forget!
1. Cook up a Thai storm in Bangkok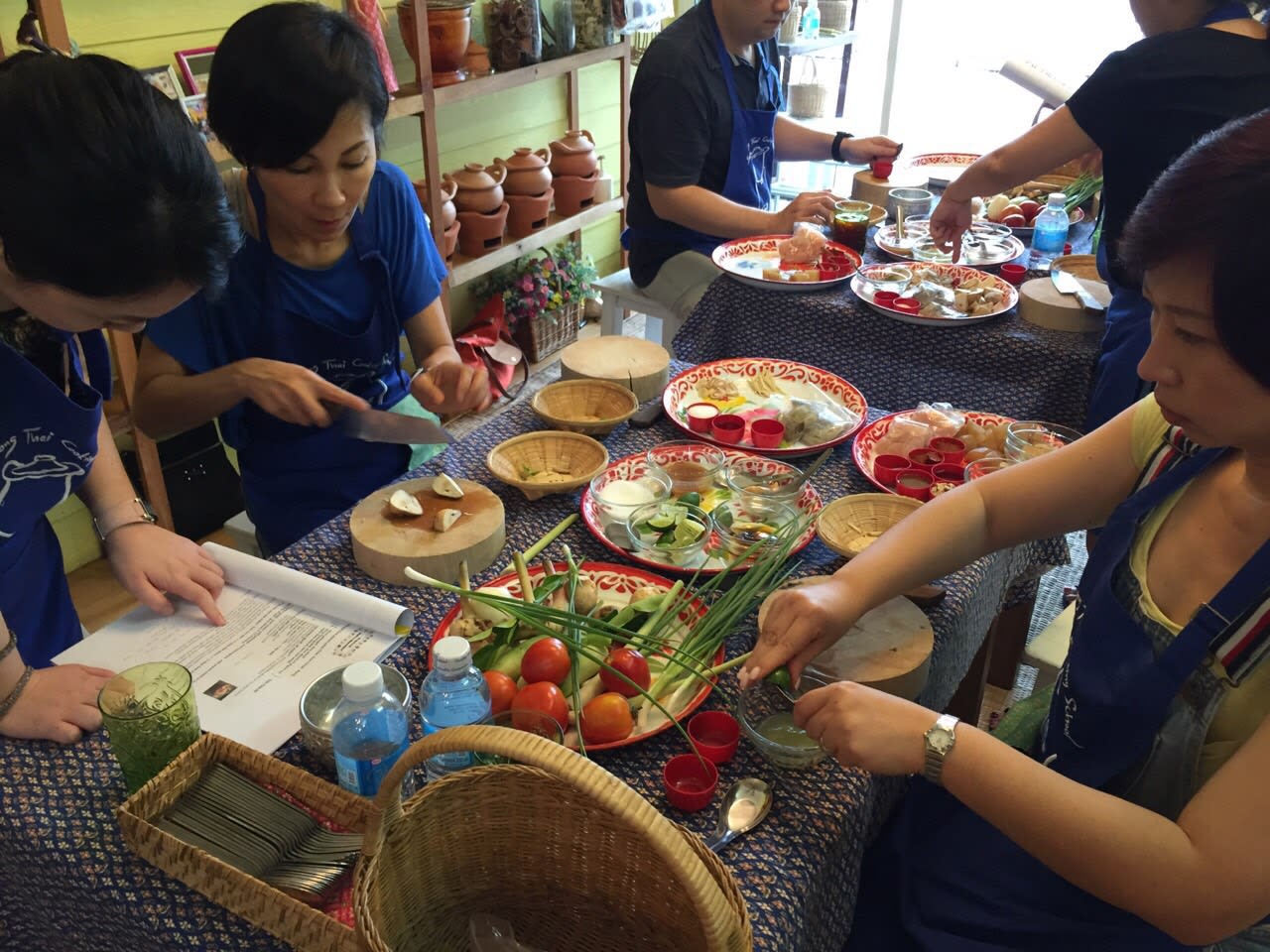 Do you love eating Thai food?
Cook up a feast with your children at the Sompong Cooking School in Bangkok, conveniently located in Silom near major hotels. Put away those gadgets and head to the local markets to shop for groceries and get step by step instructions on how to cook your favourite Thai dishes from the experts. In addition, get to bring home a recipe book to recreate your Bangkok memories as a family.
Maybe, just maybe, your children will surprise you with a homemade Thai meal the next Mother's or Father's day!
P.S. It's free for children below 6, so bring the whole family!
Getting There:
Take a BTS to Chong Nonsi Station and take a taxi, or you can Klook your tickets and enjoy a complimentary transfer!
Opening Hours:
Morning classes begin at 9:15 am and afternoon classes begin at 2:45pm.
Klook Cost: US$28 (THB925)
Klook your tickets to the Sompong Cooking Class in Bangkok and enjoy a complimentary one-way transfer from Chong Nonsi BTS station to the school! Simply flash your mobile voucher and unleash your inner Masterchef!
Klook me to the Sompong Cooking Class!
2. Experience adrenaline rush at Cartoon Network Amazone Pattaya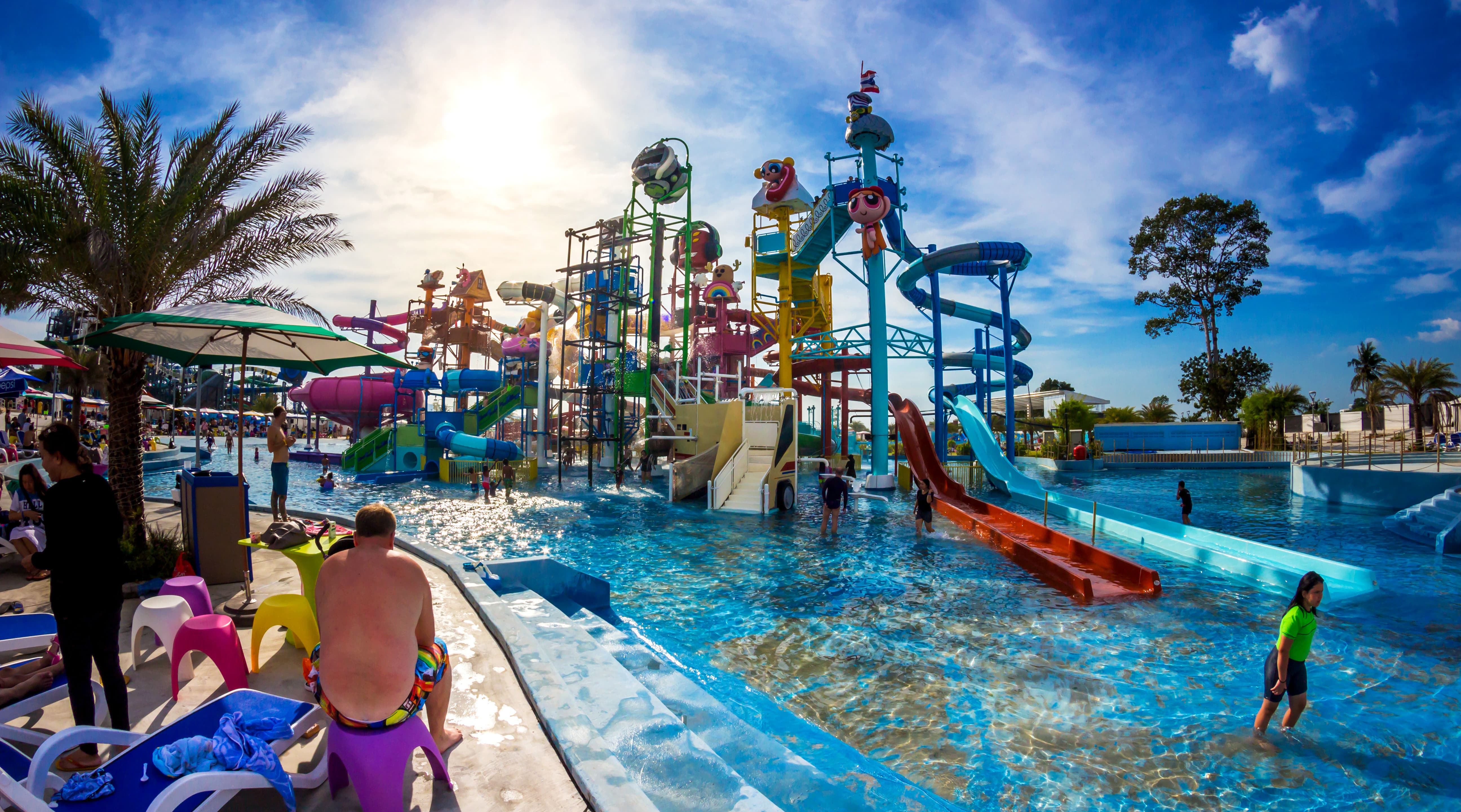 Cartoon Network Amazone is a must for all water theme park lovers with over 150 slides and attractions in 10 themed zones! Our favourite ride is the Humungaslide – a 2 person ride that sends you on a couple of figure 8 turns before a final 51-degree drop into the mouth of the Humungasaur.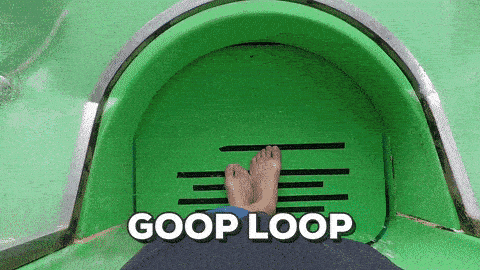 For all the thrill-seekers, you MUST ride the Goop Loop. Stand in anticipation over a trap door and get yourself ready to free-fall 12 metres!
For the less adventurous, don't worry! There are slides available for all ages and all courage levels. Or better yet, just float around the lazy river if you don't want to get on a slide.
All you cartoon network fans, don't forget to get a picture with your favourite Cartoon Network friends like The Powerpuff Girls and Johnny Bravo!
With so many attractions, it'll leave your kids entertained for hours! Check out our guide to conquering this water theme park here.
Getting There:
Klook a private car transfer from Bangkok, or check out this shuttle bus from Pattaya city.
Opening Hours: Daily 10am to 7pm
Klook Cost: US$22 (THB730)
Klook your tickets to Cartoon Network Amazone Pattaya and just scan your mobile e-ticket at the turnstile and get ready to get wet! The best part – tickets are open-dated so don't worry about wet weather (or grumpy children) foiling your plans!
Klook me to Cartoon Network Amazone Pattaya!
3. Teleport to "Little Europe" in Hua Hin
If you're looking for a getaway from the concrete jungle, why not head to Hua Hin? Located just 2 hours away from Bangkok, it's the perfect place to go to escape the hustle and bustle of the city. Better yet, Klook yourself a private car transfer and arrive in Hua Hin hassle-free!
Want to head to Europe but your wallet doesn't agree? Well, Hua Hin has it's very own little Europe! Feel like royalty as you ride on a gondola along the Venetian inspired Grand Canal or ride on a horse carriage along the streets. Be sure to capture those Instagram worthy pictures of you strolling along the Venetian canals because no one would be able to tell the difference! We won't tell if you won't!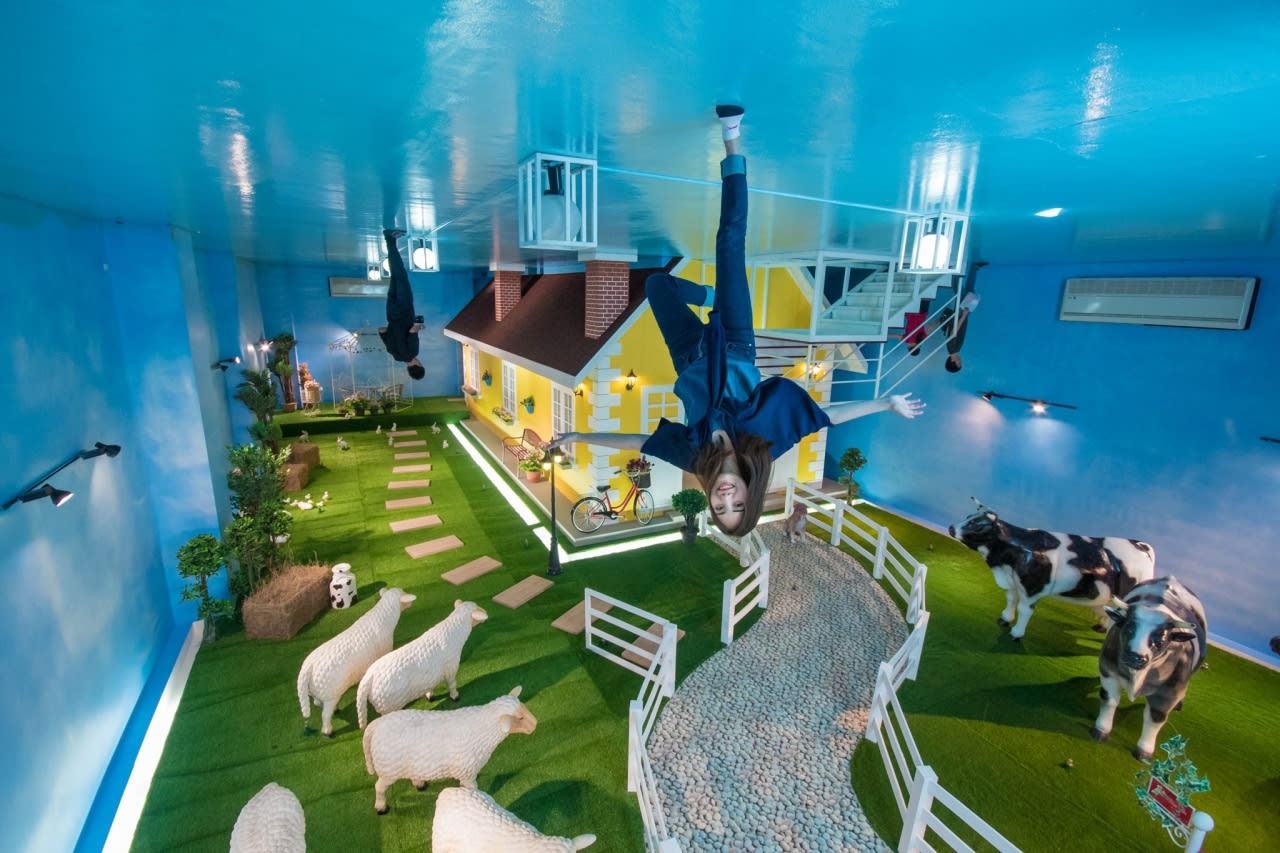 Other than the beautiful European style streets, step into a quirky 3D art gallery and be mind-boggled by the optical illusions! Get your kids excited with their new-found superhuman abilities to defy gravity. Don't forget to pick up a bunch of grass and feed the sheep and goats in the Mini Zoo before leaving!
Getting There:
Klook a car transfer from Bangkok to Hua Hin!
Opening Hours: Daily 11am to 8pm
Klook Cost: US$8 (THB250)
Klook your tickets to The Venezia in Hua Hin and enjoy a 4 in 1 combo at a discounted price! Your Klook tickets will include admission to the Venezia, the 3D art gallery, Mini Zoo and the Fontana Di Trevi Park!
Klook me to Little Europe in Hua Hin!
4. Relive your childhood at Legoland!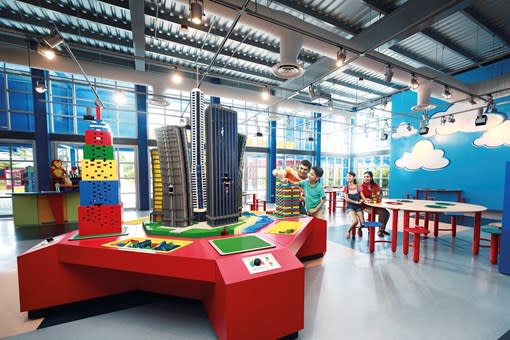 Do you miss those days playing with LEGOs as a child? Relive your childhood at Legoland!
Head to the main theme park and let your imagination run wild! Build anything your heart desires with LEGO bricks, be sure to test your creation's structure on the earthquake table.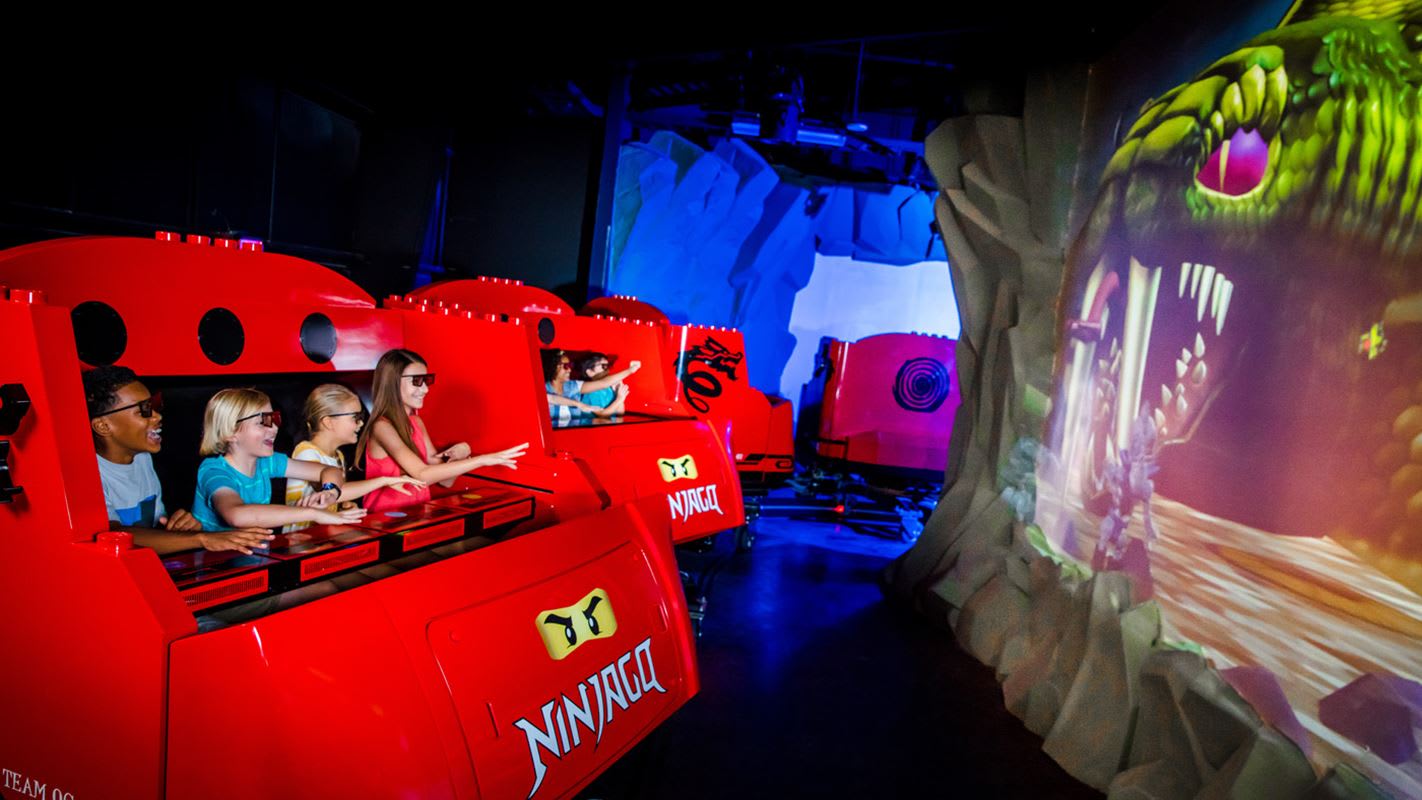 The newest Ninjago Ride is something you MUST check out! With sensors that detect your movement, there is no need for any handheld devices. Learn the moves here before heading over to increase your chances of defeating the Great Devourer!
Before you leave, don't forget to pop by the gift store where you'll definitely find something you like since they have the LARGEST selection of LEGOs in Asia!
If you want to beat the heat, head to the Legoland water park to cool off as you float along the lazy river on a raft built entirely out of LEGOs! If you're up for a thrill, why not race down one of the many water slides? The rides are child-friendly with the most thrilling ride having a height limit of 107 cm.
Getting there:
Klook yourself a Legoland transfer and arrive comfortably at Legoland! With pickups at the Singapore Flyer or Big Box in Jurong East, just flash your mobile e-voucher and board the bus that takes you across the border and into Legoland!
Get ready to cross the Malaysian border seamlessly and save your energy for the fun day ahead!
Opening Hours:10am to 6pm
Klook Cost: US$24 (MYR100)
Klook your tickets to Legoland and skip the queues! Just flash your mobile e-voucher at the turnstiles and get ready to build those LEGOs!
5. Have a splashing good time at Treasure Bay!
Just a short ferry ride away from Singapore, Bintan is one of the most convenient and most beautiful beach resort destinations to be at this September holidays!
If you want to escape the hassle of navigating through the ferry ticket website, skip the long queues at the ticketing counter and get your discounted tickets from Klook today!
Klook me a ferry transfer to Bintan!
Spend the day lounging around in Southeast Asia's FIRST man-made seawater lagoon in Treasure Bay! The waters are so clear and turquoise that it is almost impossible to take a bad picture of it.
Challenge the family to a game of Bossa Ball or human table soccer or play a game of beach volleyball while the little ones play on the bouncy castles. You also get to zip around the resort on a segway or even take a boat out onto the crystal lagoon.
Some facilities are only open to hotel guests but with Klook, you won't have to worry about staying the night if you don't want to! For just US$27 (Rp355,427), you'll enjoy round-trip transfer, admission to Treasure Bay and Crystal Lagoon facilities as well as two activities from a choice of segway, electronic scooter, solar boat ride, classic car or ATV!
Klook me to Treasure Bay Bintan!
6. Spend a purr-fect afternoon at Cat Cafe Neko no Niwa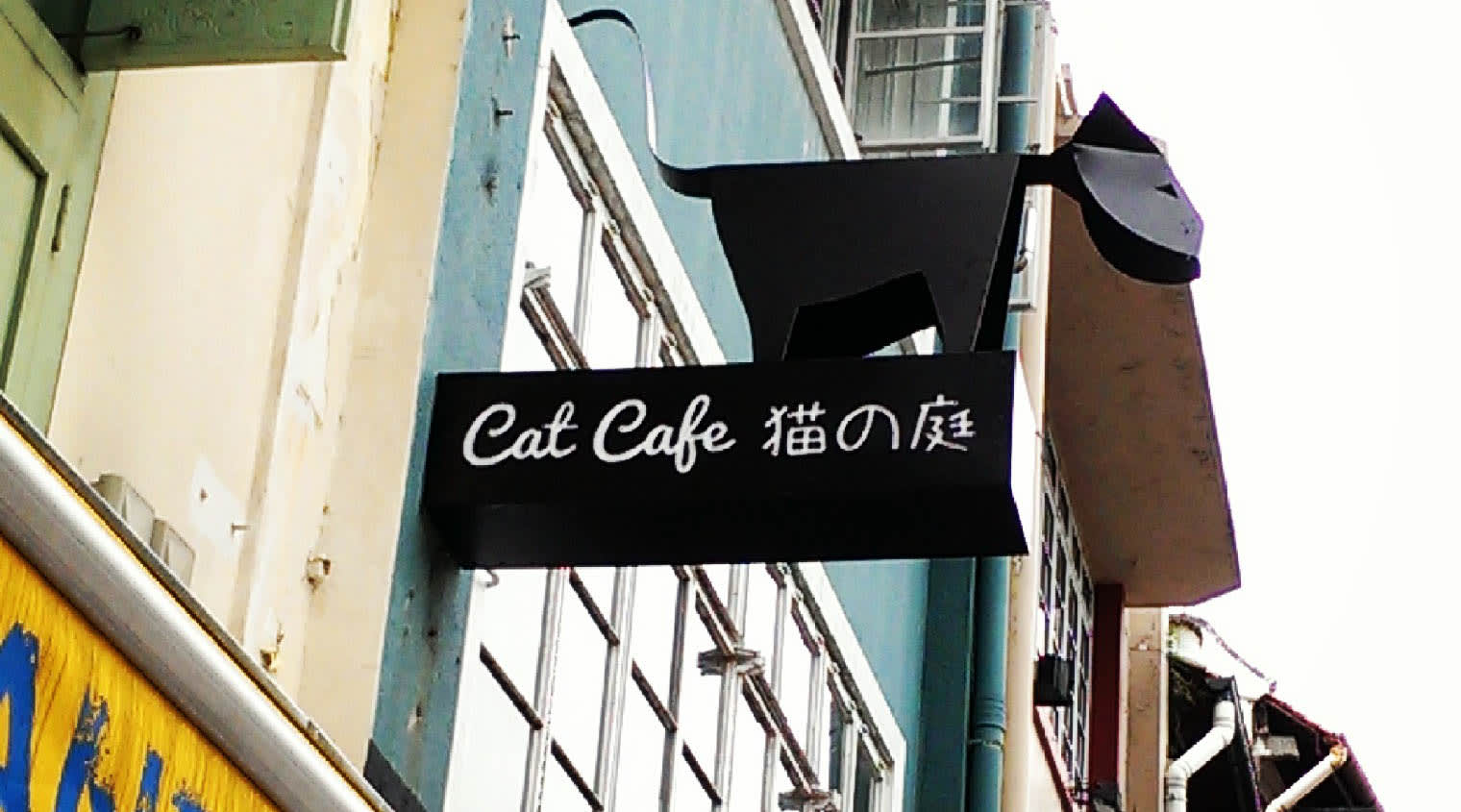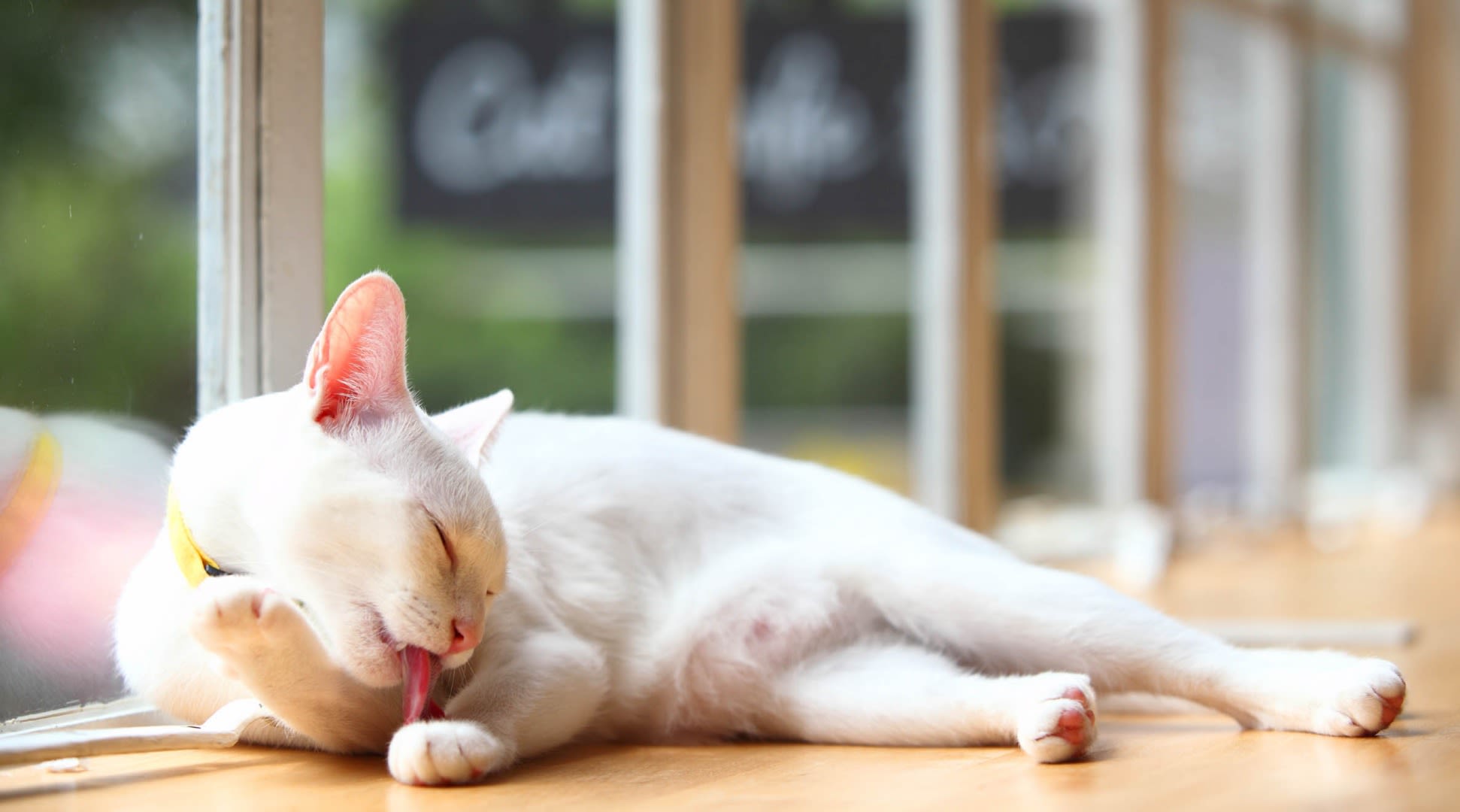 Get up close with our furry friends at Cat Cafe Neko no Niwa, Singapore's hidden gem along the bustling streets of Boat Quay. Lazily curled up are 11 rescued plumped cats ready to revamp your Instagram feed with their innocent large eyes and docile purrs. If your kid has been pestering to get a pet, here's a perfect solution to sate their curiosity and get some quality family bonding!
Getting There:

Take Exit E from Clarke Quay MRT Station and walk for 4 minutes or take Exit G from Raffles Place MRT Station and walk for 6 minutes to Cat Cafe Neko no Niwa.

Opening Hours:

11am-9pm on Monday, Wednesday-Friday; 10am-9pm on weekends; closed on Tuesday

Klook Cost

7.21$USD (SGD10)

8.65$USD (SGD12) with a drink
Klook your entrance fee and enter directly with a discounted voucher for the first hour (drinks included)!
Klook me to Cat Cafe Neko no Niwa!
7. Watch the fireflies while you dine onboard a river cruise in Sabah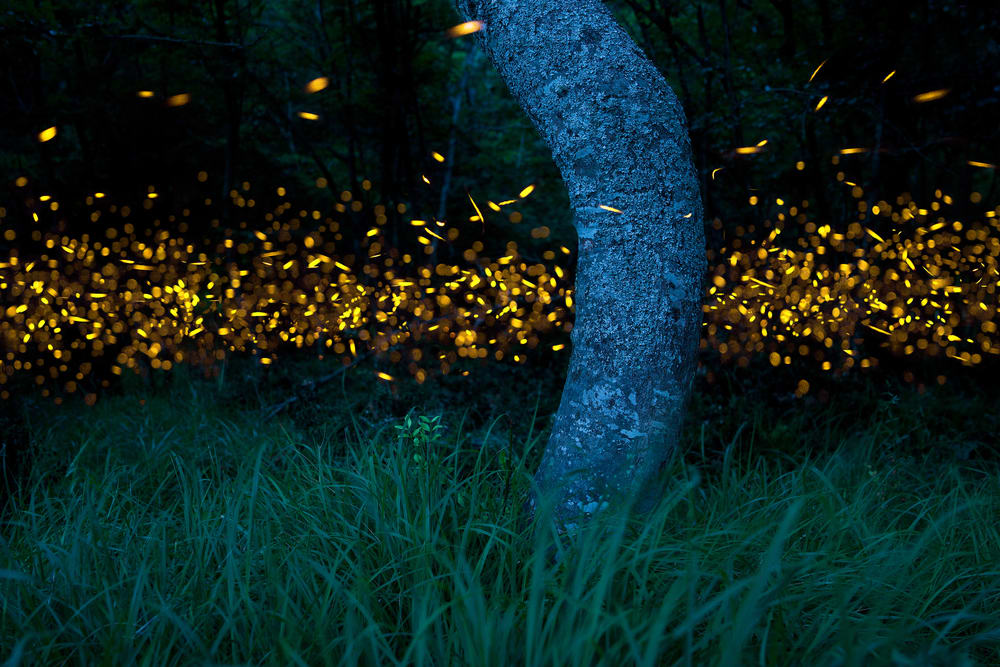 Escape from the hustle and bustle of city life with an evening onboard the Klias river cruise. Enjoy a sumptuous buffet dinner of local Malaysian cuisine onboard the river cruise as you watch fireflies light up the dark.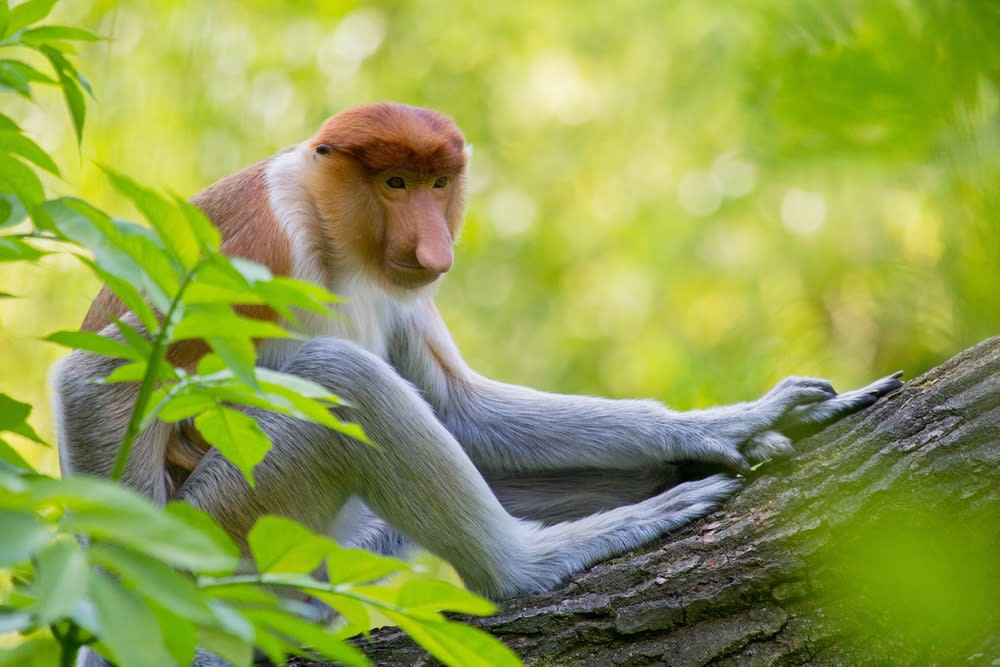 Try to spot the rare Proboscis monkey if you can! These tree-dwellers usually come out after the sun sets so keep your eyes peeled as you sail along the river.
Getting There: The Klias River is about a 2 hour drive from Kota Kinabalu City and there are no public transport options.
Klook cost: US$39 (RM167)
Klook your tickets and enjoy a free roundtrip transfer! Get picked up from your hotel lobby and get whisked off in comfort to the river cruise. Just show your mobile e-voucher to the driver and you're all set!
Klook me to the fireflies on the Klias River Cruise!
8. Ride on the world's FIRST figure-8 Ferris wheel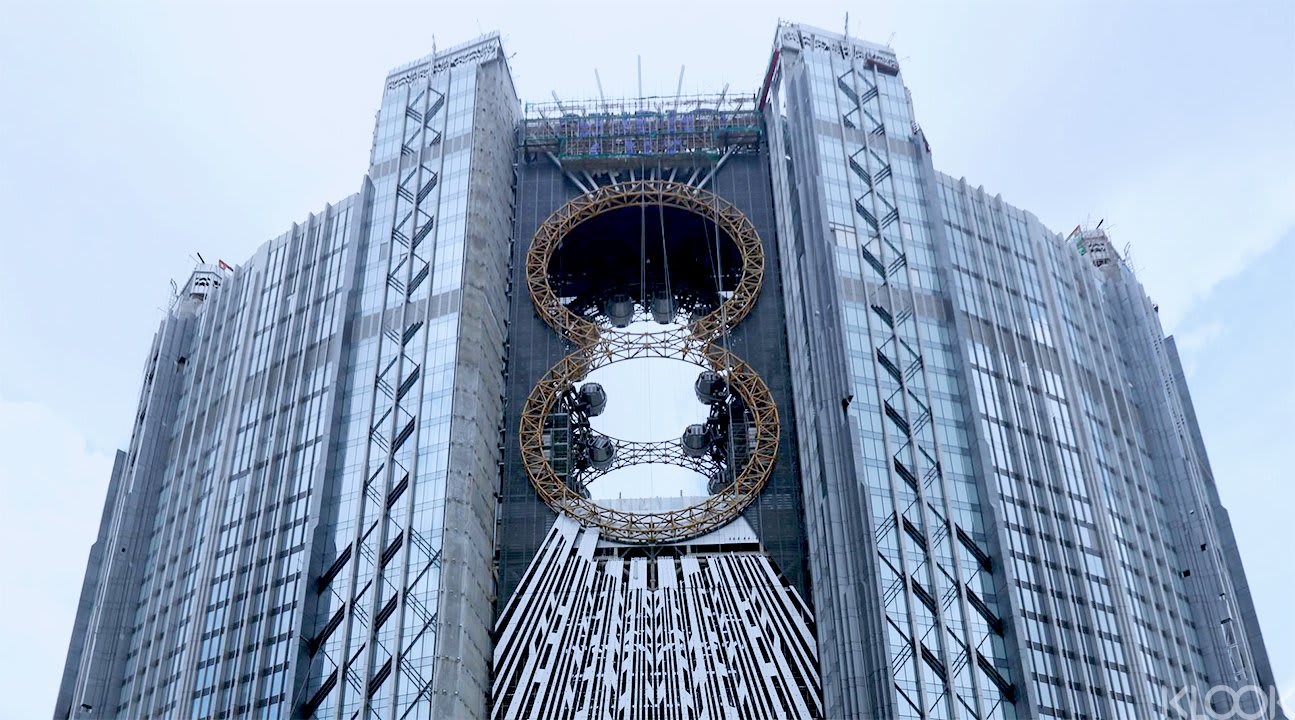 Can you guess what the figure 8 wheel resembles? If you guessed a film reel, you're right!
Standing at 425 ft above the ground, the Macau Golden Reel Ferris Wheel is the FIRST ever figure eight-wheel. Enjoy views of the South China Sea and spot Macau's landmarks from the top!
Getting There: Take the free shuttle bus from the Macau/Taipa Ferry Terminal or Macau International Airport and arrive directly at Studio City!
Opening Hours: 12pm-8pm
Klook Cost:US$11 (HKD82)
Instead, Klook your tickets and enter the attraction directly with your mobile e-voucher! No more queuing up at ticket box offices!
Klook me on board the Golden Ferris!
9. Feed an alpaca at Primo Piazza!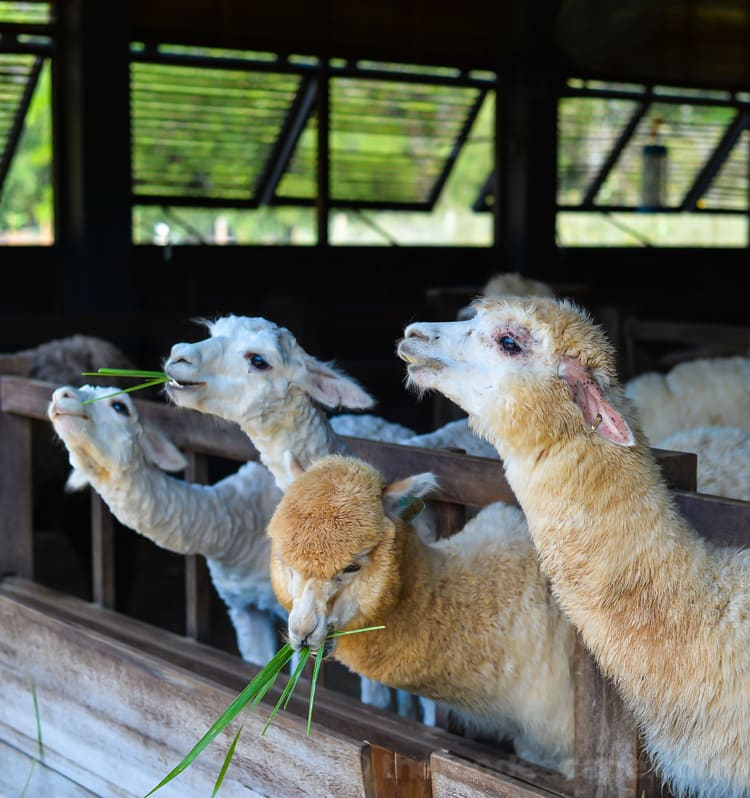 Want to escape from the busy city life of Bangkok? Located just 3 hours away from Bangkok is the picturesque town of Khao Yai!
Explore the quirky European Village of Primo Piazza in Khao Yai for an afternoon filled with photo-worthy moments!
Get acquainted with merino sheep, alpacas and even donkeys in the barn located in Primo Piazza. You can even purchase some food to feed these barn animals and an opportunity to get up and close to these furry animals! If you're lucky, the keepers might even let you into the pen for your #selfies with these photogenic animals!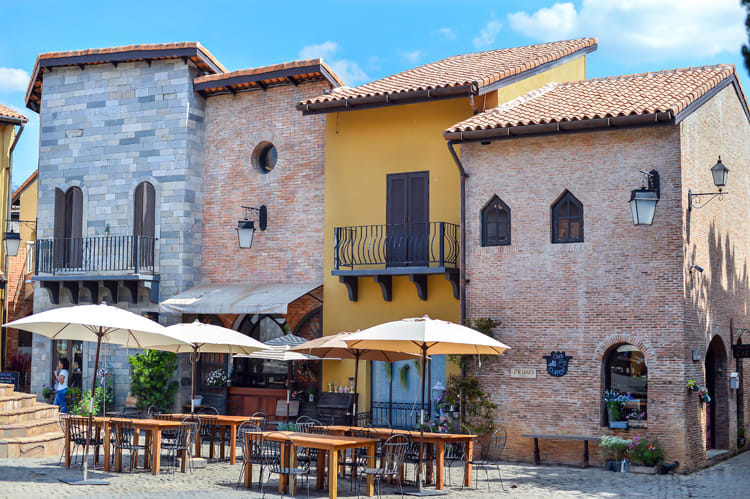 The best part? This is located in Primo Piazza, the "Little Italy" of Khao Yai! Other than meeting those furry alpacas, get ready your cameras because you'll be taking non-stop photos of the Italian inspired architecture!
Getting There: Klook to Khao Yai private car charter!
Opening Hours: 9am to 6pm
Be warned that the frequencies of the buses can be from 30 minutes to 2 hours! Instead, Klook yourself a Khao Yai Private Car Charter and arrive comfortably at Primo Piazza! In addition, if you don't spend the entire day at Primo Piazza, you can also get recommendations from the driver on where else to go and he'll take you there!
Klook me around Khao Yai in a Private Car!
10. Be entertained at the Siam Niramit Show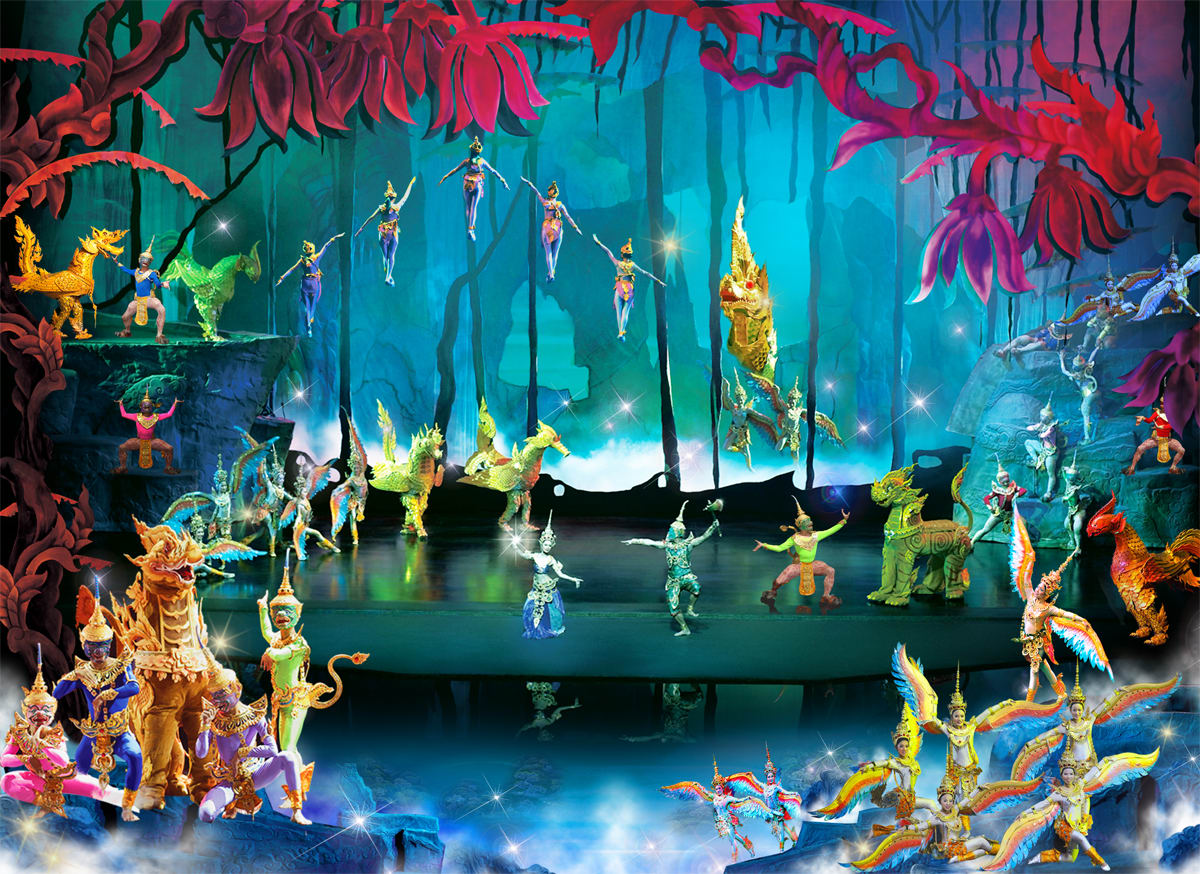 Watch a museum come to life at Thailand's most spectacular show, Siam Niramit! Travel back in time and get swept away by the magical crossover of ancient Siam and the magnificent, seemingly life-like props with real animals! From the riveting folklore songs to a remake of the village life in Buddhist and Muslim culture, try not to blink or you'll miss something exciting!
Getting There:

- Take a shuttle bus at Thailand Cultural Centre MRT Station, Exit 1. Pickups begin at 5:15pm, at roughly 15mins intervals. Drop-offs resume at the end of the show. First-come, first-served

- Book a Private Car Charter for a fuss-free travel

Klook Cost

32.44$USD (SGD45)
Klook your tickets and opt for the buffet option for an exclusive Thai feast of authentic cuisine! Arrive early at 7pm to catch a pre-show performance before the real deal starts. Simply flash your mobile e-voucher and viola, you're in!
Klook me to the Siam Niramit Show!
Extra 8% off all Klook activities!
Exclusively for this coming September holiday, Klook your 8% off with the promo code <SETOFFSEPT> from 21st August 2019 to 15th September 2019. Discounts are capped at $15. Book now, think later!