Bali Honeymoon must-haves
Looking to spice up your relationship? Bali is the ultimate honeymoon destination every couple can count on to bring the romance alive. If you're devoted to making your bae-cation a trip of a lifetime, you can't just rely on the spa treatments and luxurious resorts to do the trick.
As every reliable wingman would, we've already done the legwork for you! Here are 10 refreshing date ideas to spoil market and impress bae!
Bali essentials
1. Staying Connected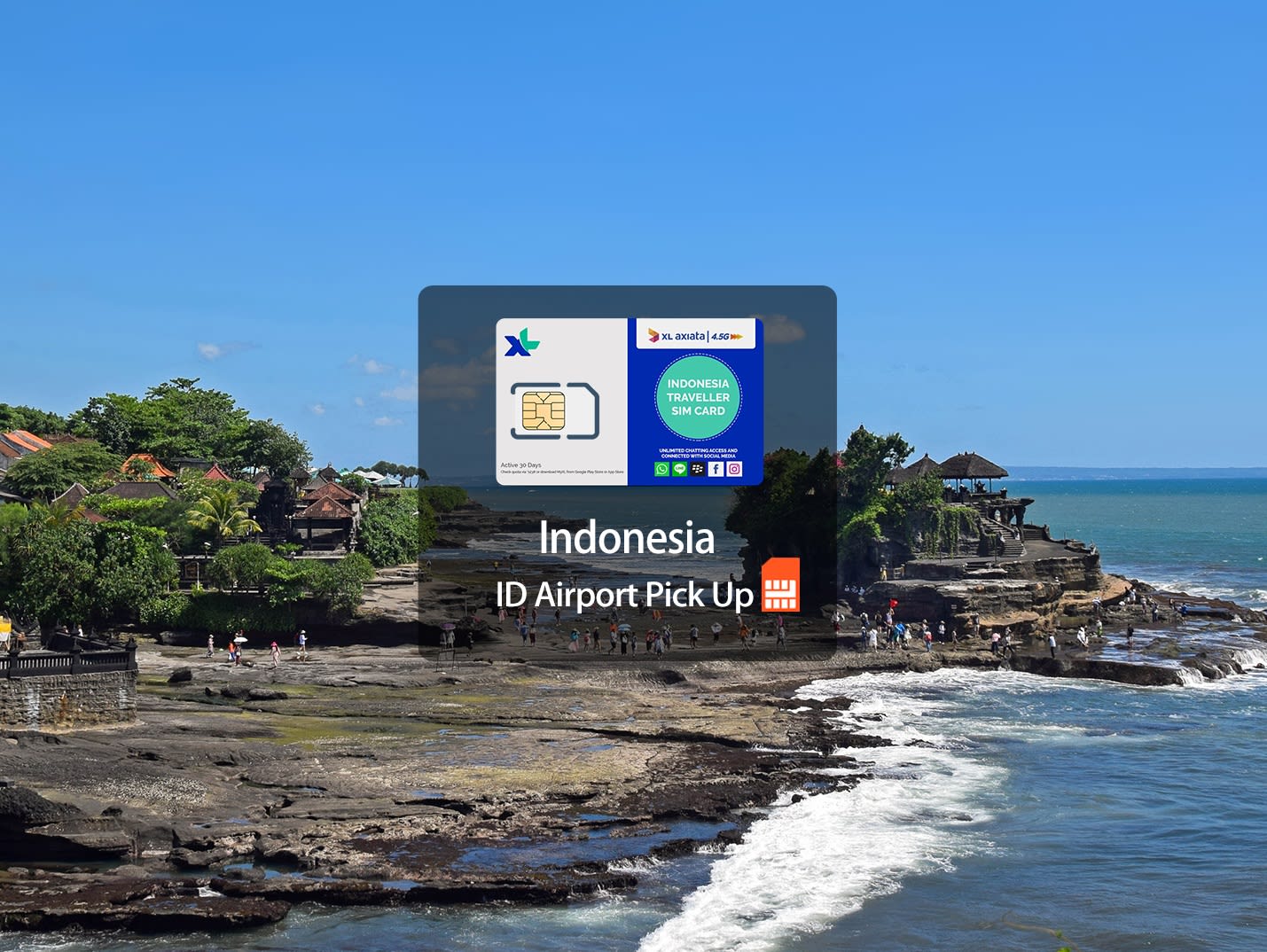 With up to 25 days of validity and 16GB of data to splurge on for just under $10, pick up your 4G SIM Card at the Ngurah Rai International Airport the moment you touch down. Simply flash your e-voucher and you're ready to redeem your SIM Card!
2. Capturing memories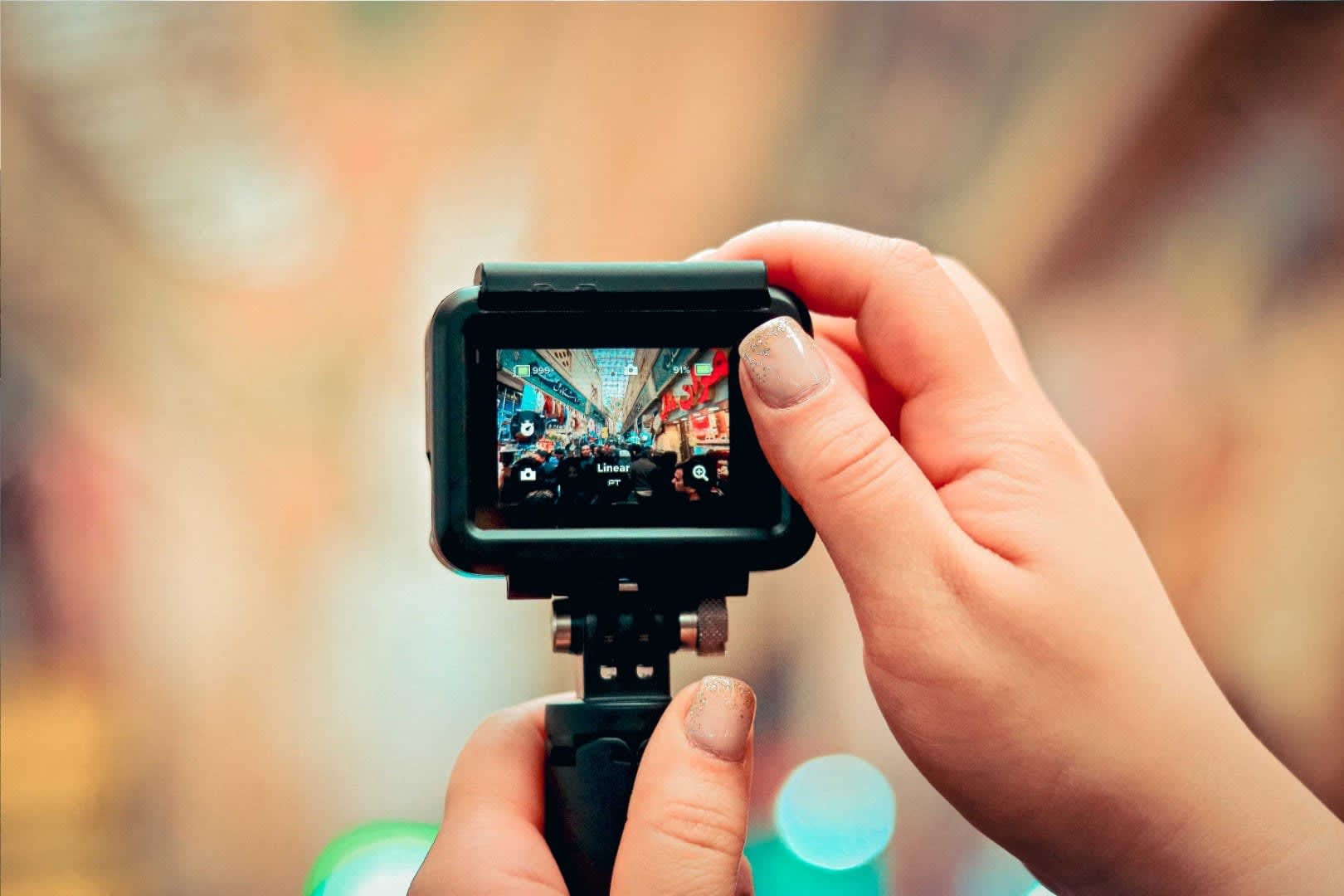 Lucky for those who just can't seem to take a proper picture, renting a GoPro or Fujifilm might just be your first step to the "Instagram boyfriend" life. After all, high definition shots make up half the winning formula for an Instagrammable picture!
3. Getting Around Bali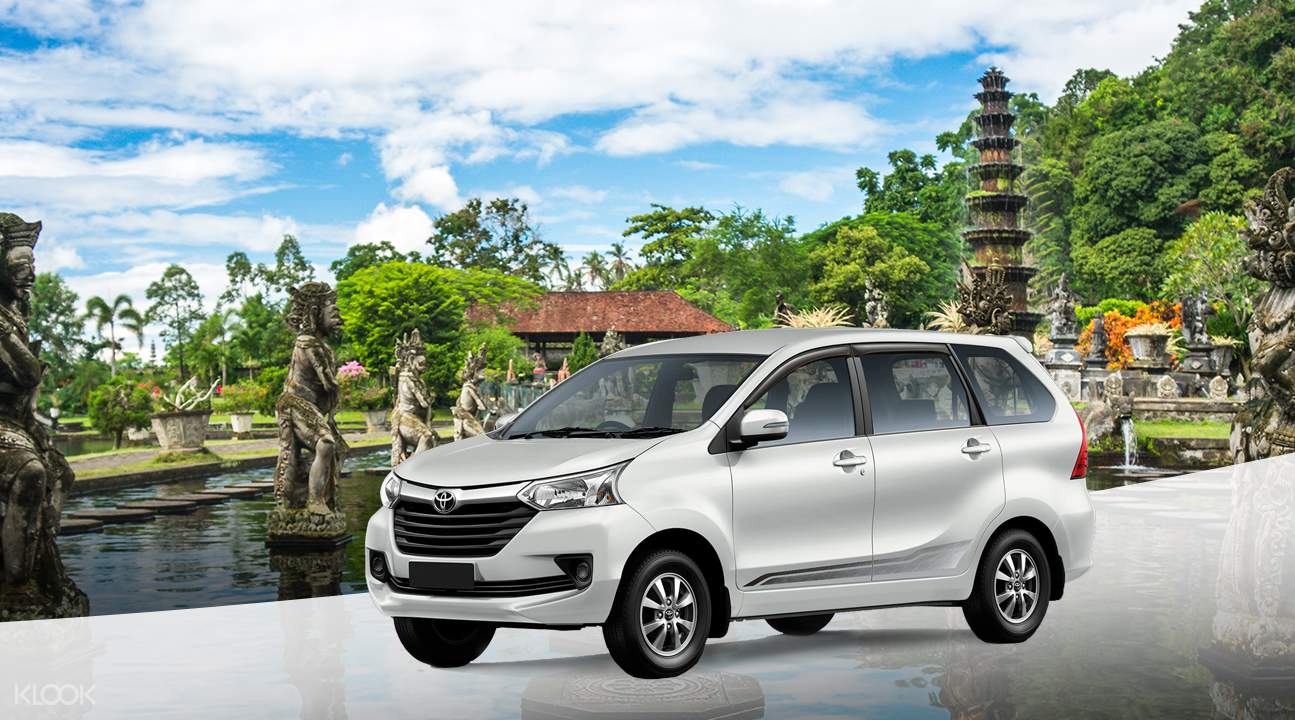 Regular travelers would know that the taxi scene in Bali isn't foreigner-friendly. Apart from a history of massive taxi scams and the boycott of ride-hailing services such as Grab or GoJek, making your way around Bali could be a serious problem.
Avoid ruining your trip from the get-go with our Bali Private Car Charter. With a private hire driver at your disposal, you can decide as and when your itinerary begins.
Romantic dining spots
1. Take bae up to cloud nine: Hot air balloon dining experience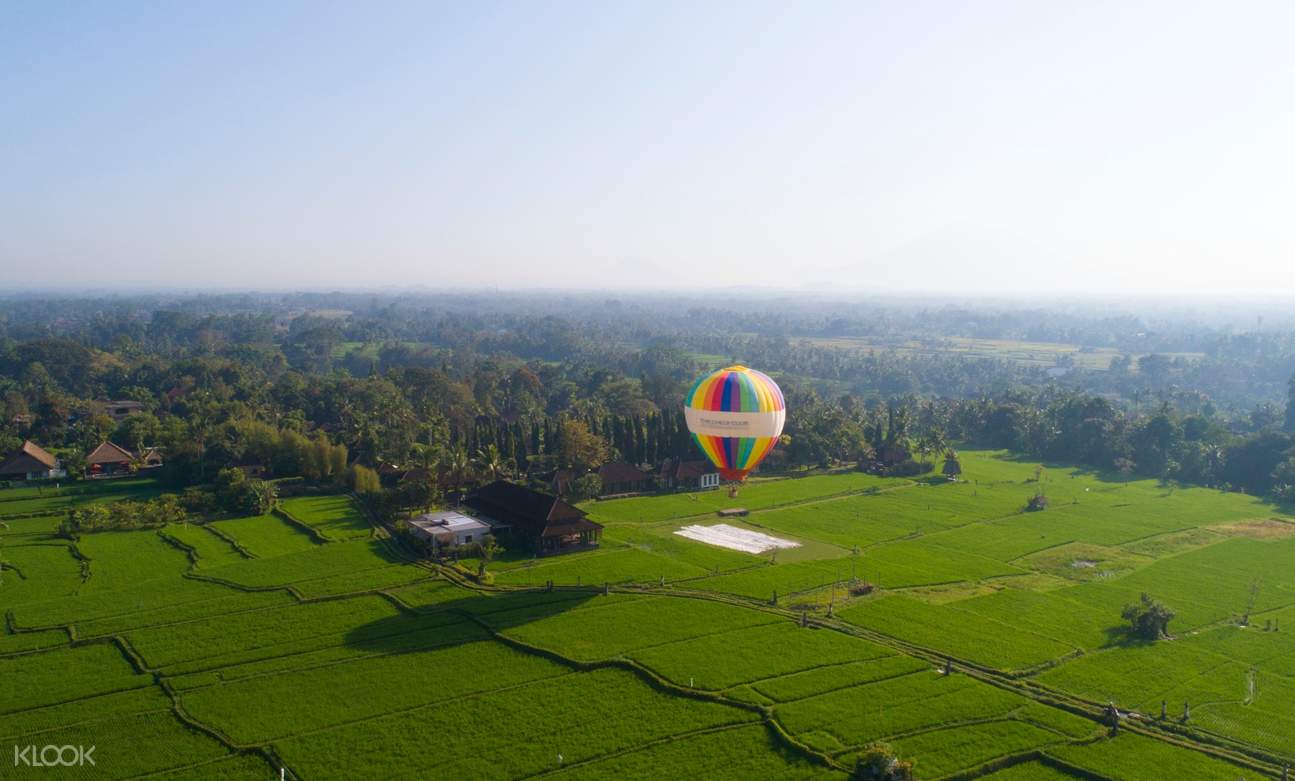 For a truly Balinese experience, nothing spells unforgettable like taking your date on a flight – amongst the clouds.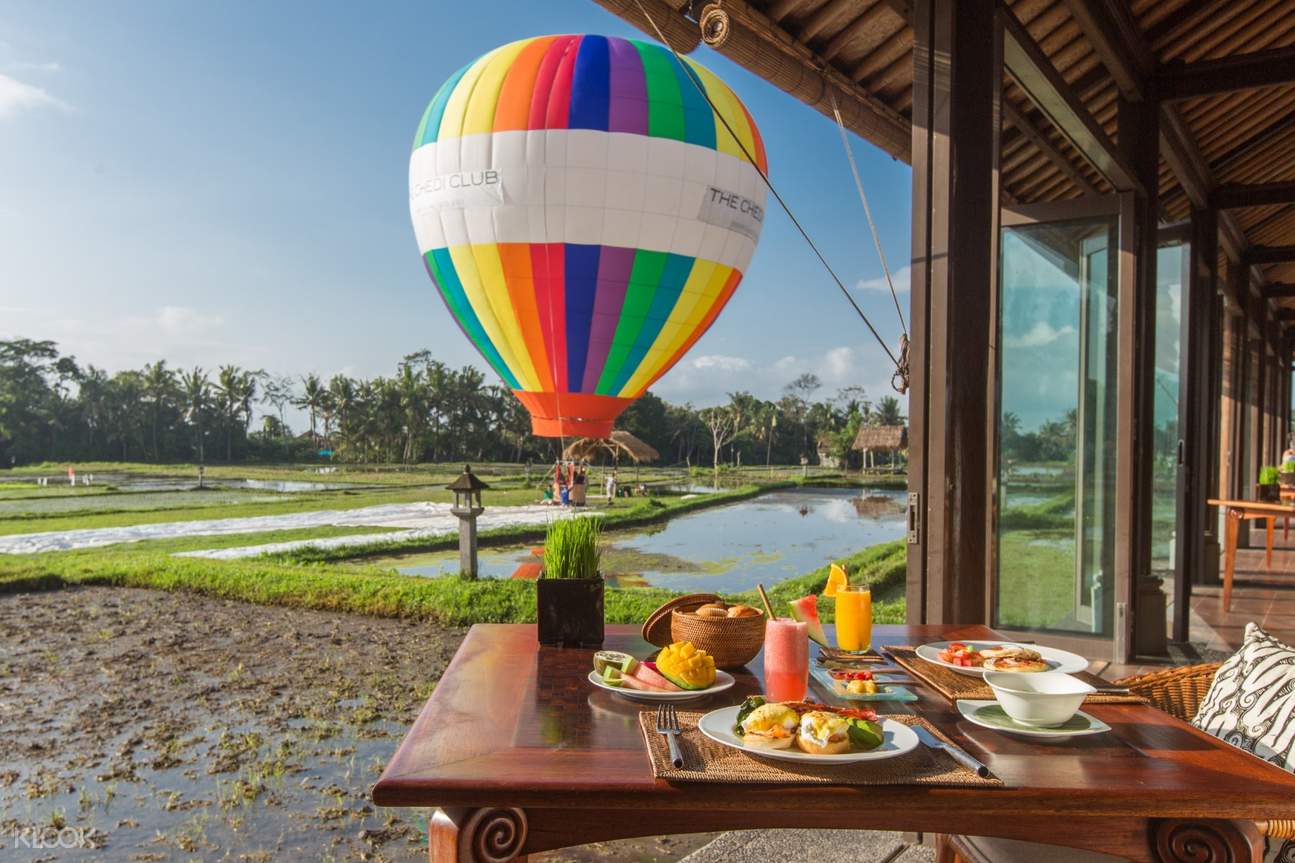 Not everyone is capable of waking up in the wee hours of the morning at 5 am, a popular timing for hot air balloon rides. At The Chedi Club Ubud however, you have the luxury to embark at sunrise, sunset or even at night to stargaze under the moonlight along with a scrumptious feast for the eyes and tummy.
#Klooktip: Have dietary concerns? Let the staff know in advance to avoid hiccups during your romantic vacation.
Address: Jl. Goa Gajah,TengkulakKaja, Gianyar, Ubud, Bali
2. Dinner with a sunset view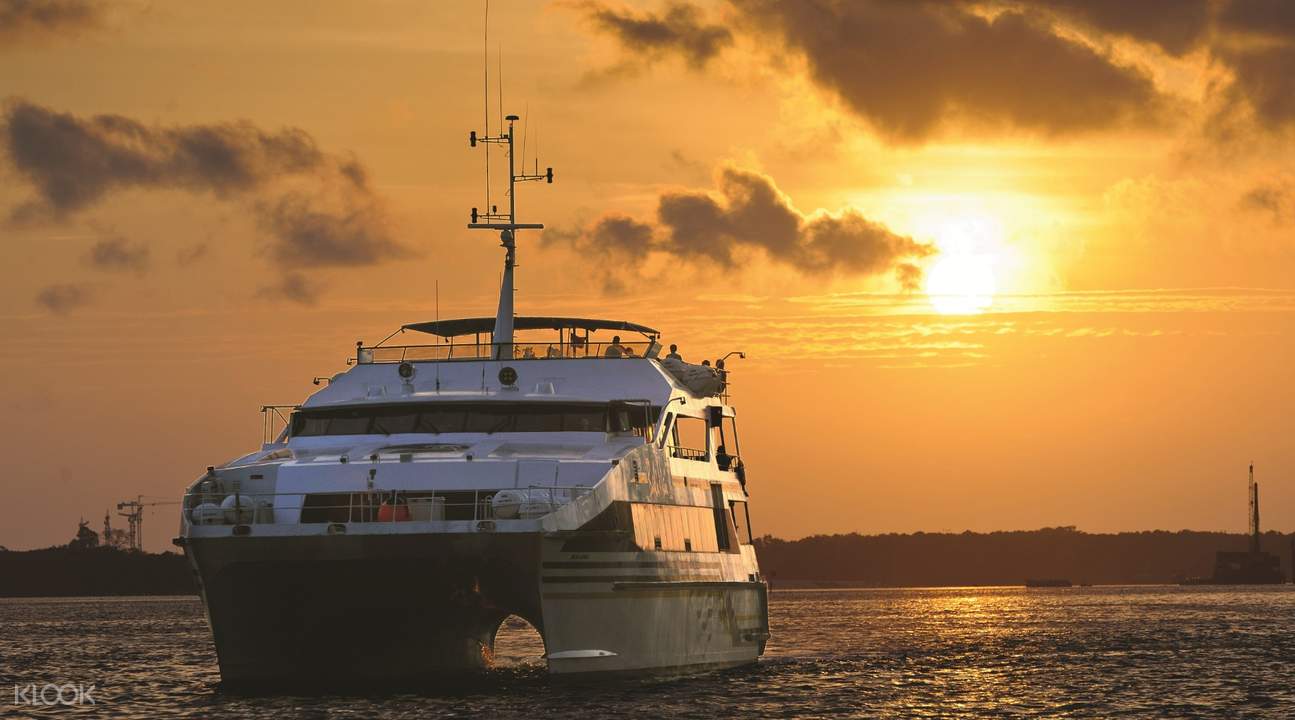 Lucky for us, Bali is blessed with the best of both worlds – beautiful skies and seas. A luxurious dinner cruise is a perfect way to soak in the beauty of Bali and fill bae's belly!
The cruising treat comes with a live cabaret show, open dance floor and not to be missed, a sprawling open deck made for the golden shot.
Pick-Up Location: Hotel lobby
Pick-up Timing: 5.45 pm
3. Keep your dinner lit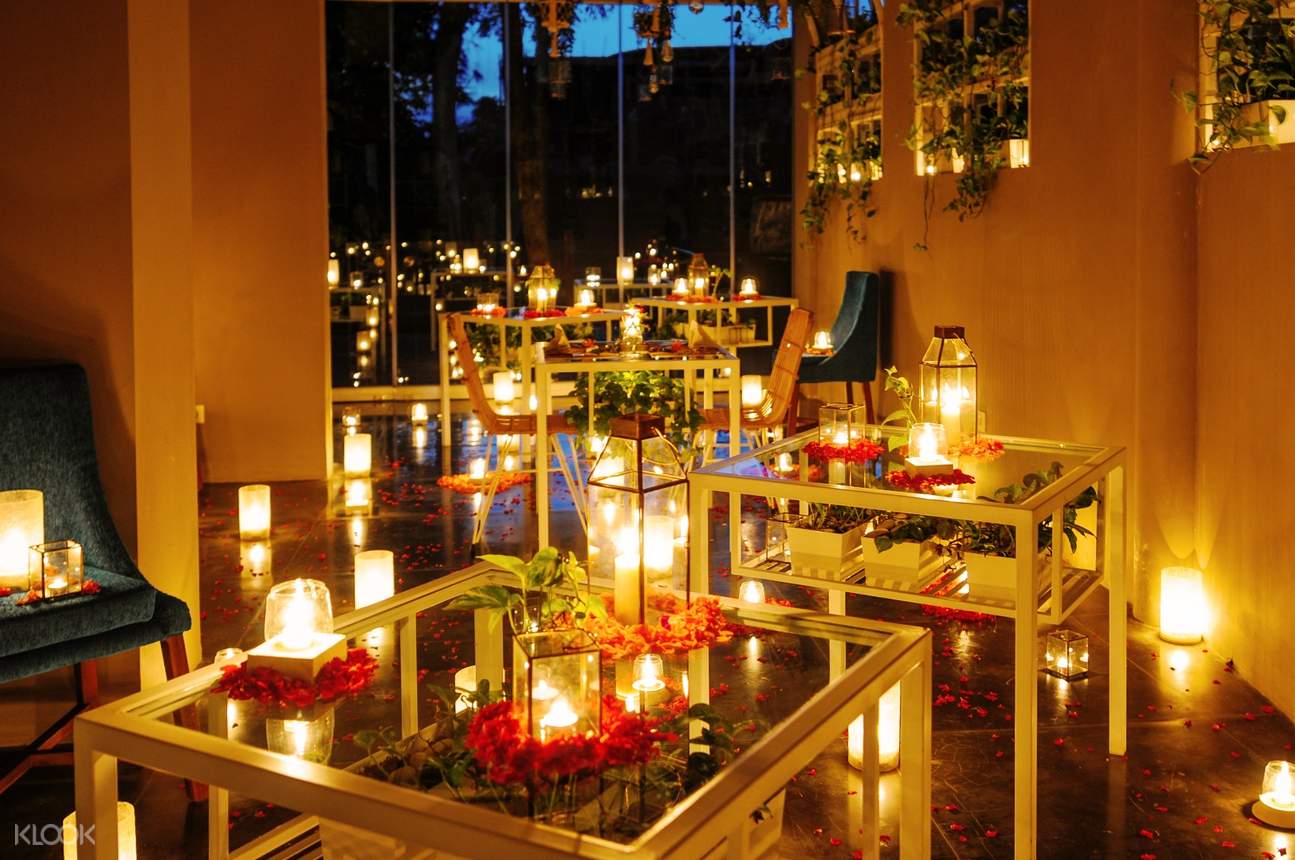 Lighting the cozy area with literally hundreds and thousands of flickering flames, the Hundred and Thousands Candlelit Dinner at Loop Pool Bar & Restaurant is the ultimate dinner spot to melt your bae's heart. If you're thinking of popping the question, we can't think of a better set up!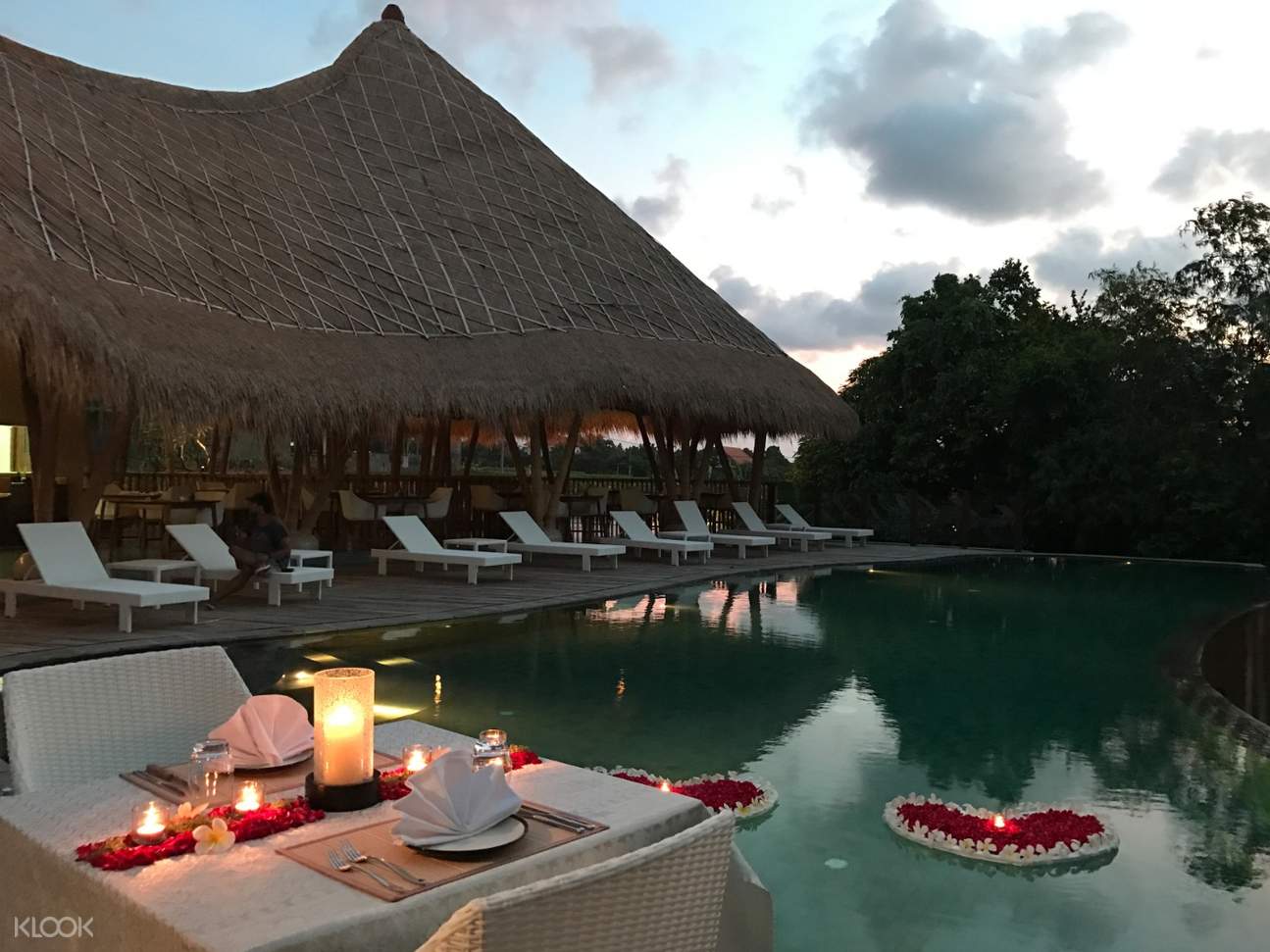 A near Crazy Rich Asian equivalent, dine by a 20-meter infinity pool blessed with a lush backdrop of rice paddy fields and bamboo forest. That's just the tip of the iceberg; pamper bae with a 3-course fine dining menu featuring an array of seafood like King Prawn, Pork Ribs and more.
#Klooktip: Not a fan of extravagance? Surprise your other half with a rustic set up with the Infinity Romantic BBQ Dinner instead!
P.S. House wines are included as well!
Address: Jl. Pantai Batu Bolong no. 25A, Canggu 80361 Bali, Indonesia
Opening Hours: 9 am to 10 pm
4. A Michelin-starred dinner by the beach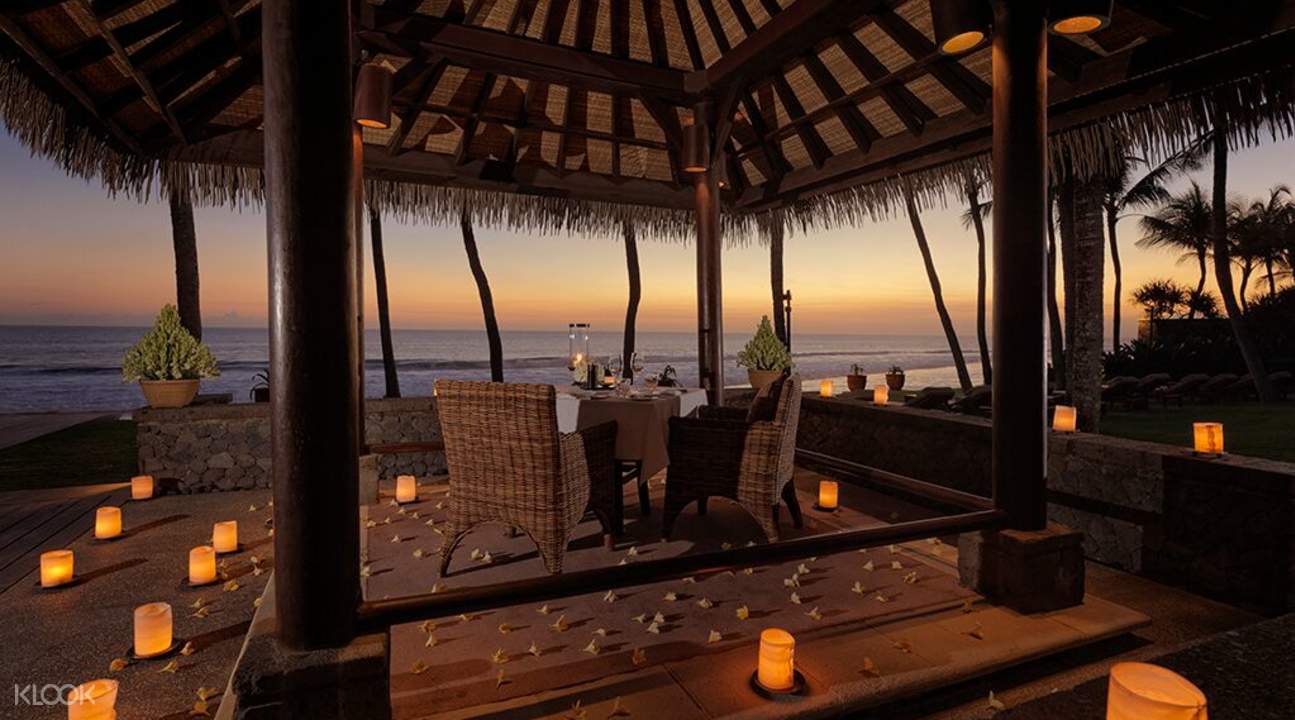 No questions asked – the key to unlocking bae's heart is through his/her belly. The Restaurant has been a regular choice for dates; furnished with a secret pavilion adorned with petal drops, lighted candles, the intimate ambiance is also complimented with gentle waves lapping nearby.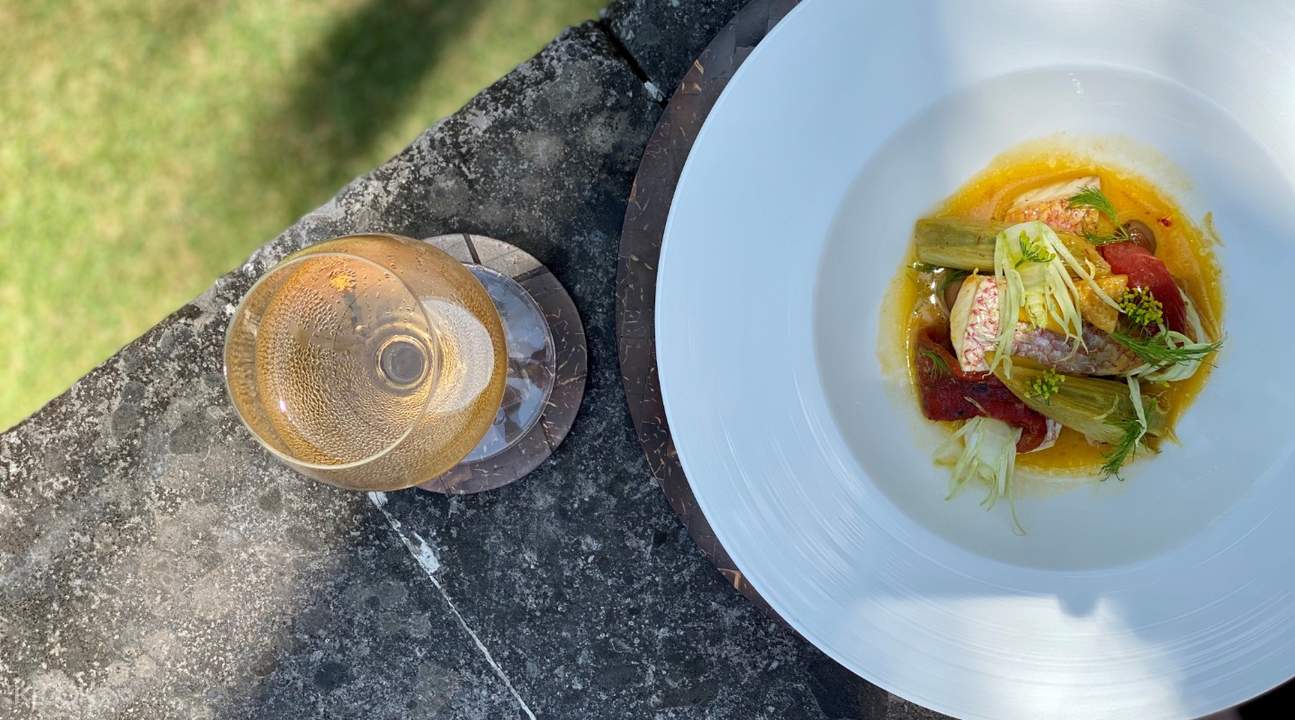 Spearheaded by a Michelin starred Asian gourmet chef, you won't walk away disappointed. Expect scallops with buttery-liked textures and sirloins grilled to sizzling perfection. Not to be missed, their Chocolate Fondant will sweeten the date up too.
Address: The Legian Seminyak, Bali, Jalan Kayu Aya, Seminyak, Badung Regency, Bali
Opening Hours: 7 pm to 11 pm
5. A floating surprise by the pool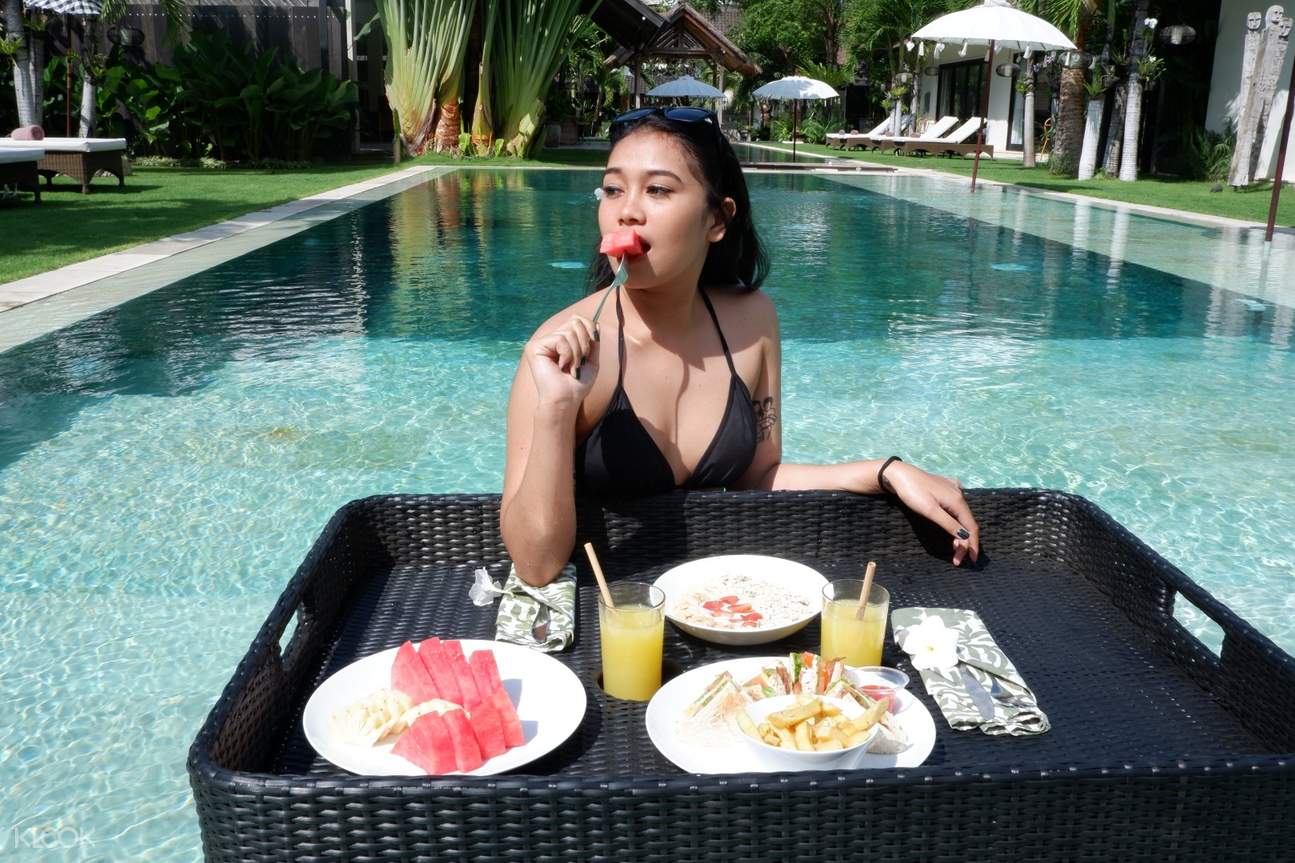 A romantic getaway in Bali can be too predictable. Beach clubs and resorts, riding on Bali's iconic swings and chasing the golden glow as the sun sets. If you're out of creative juices, we know exactly what you need for that element of surprise – a floating dining experience via DELIVERY! So while bae is in the showers, you know what to do!
Exclusively on Klook, opt for breakfast, lunch, or dinner floating service in advance for just under $15! The best part? The menu consists of smoothies bowls, burgers, and even Italian pasta, definitely not what you would least expect from a $10++ price tag.
#Klooktip: Make sure that your accommodation comes with a pool for this surprise to work!
Atas spa experiences
6. Most luxurious spa therapy: bathing in red wine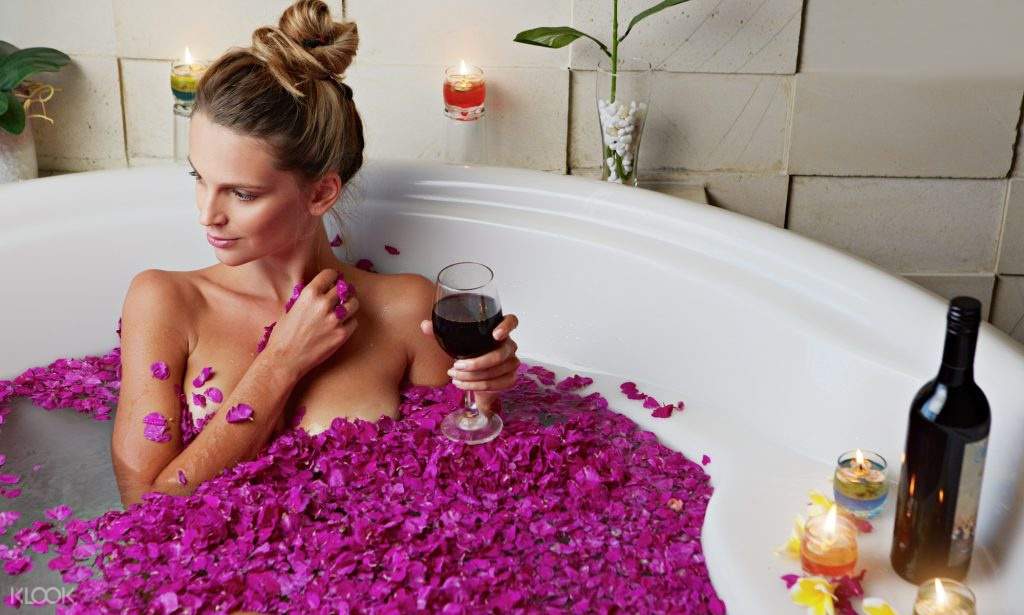 No, we don't mean sipping on red wine while submerging yourself into a spa tub. Halo Bali Spa means serious business; their red wine spa includes body scrubs with the luxury of red wine to warm your body before detoxification. Expect nothing less because they certainly live up to the expectation of a 101 romantic spa treatment.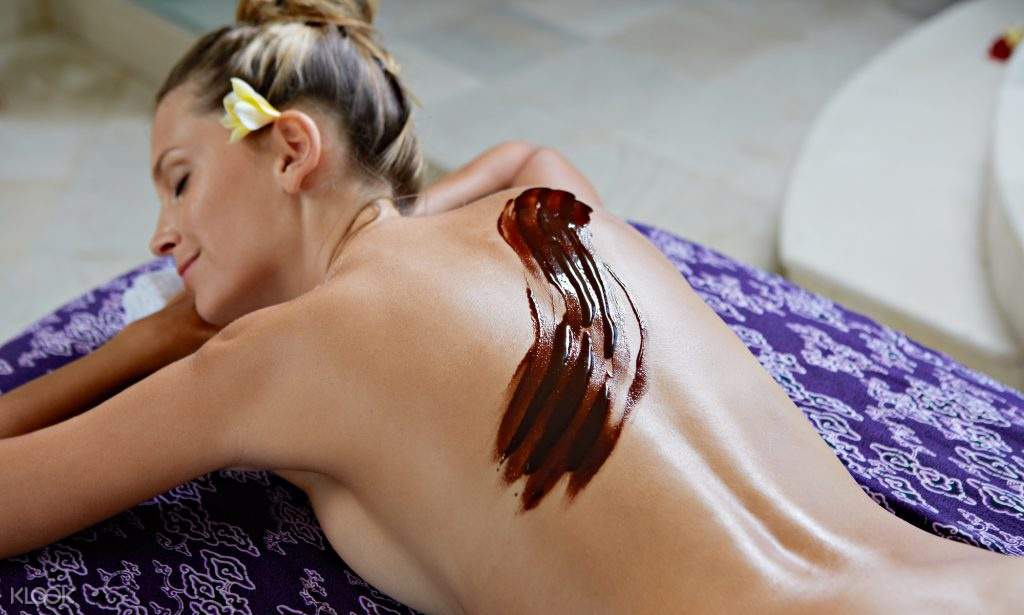 But if you prefer the sweeter side of things, Halo Bali Spa also offers Chocolate Therapy. While you won't get to sample chocolates, the inner essence of the dark goodness is extracted and applied to the body to pamper your skin with a flourishing glow.
Address: Jalan By Pass Ngurah Ray No. 491 Pesanggaran Sanur Denpasar Bali
Opening Hours: 10 am to 12 am (Last treatment 10 pm)
7. Bubble Indulgence couple spa with petals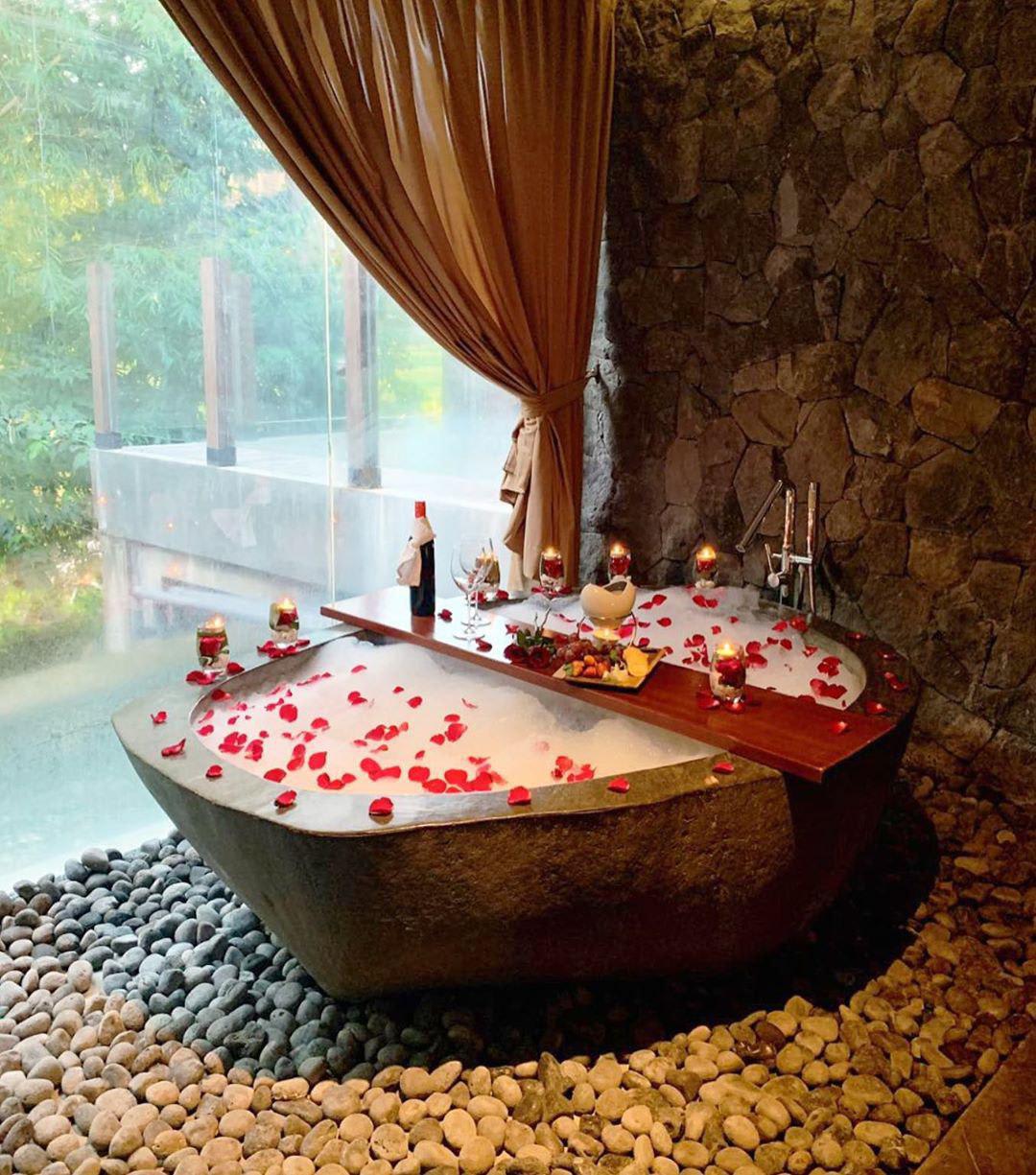 Photo credits: @theannavilla on Instagram
Just the name alone is enough to get us sold. Theanna Spa Experience's Bubble Indulgence isn't just a bathtub brimmed with bubbles, it also comes with a fondue set and a bottle of red wine – the way to anyone's heart.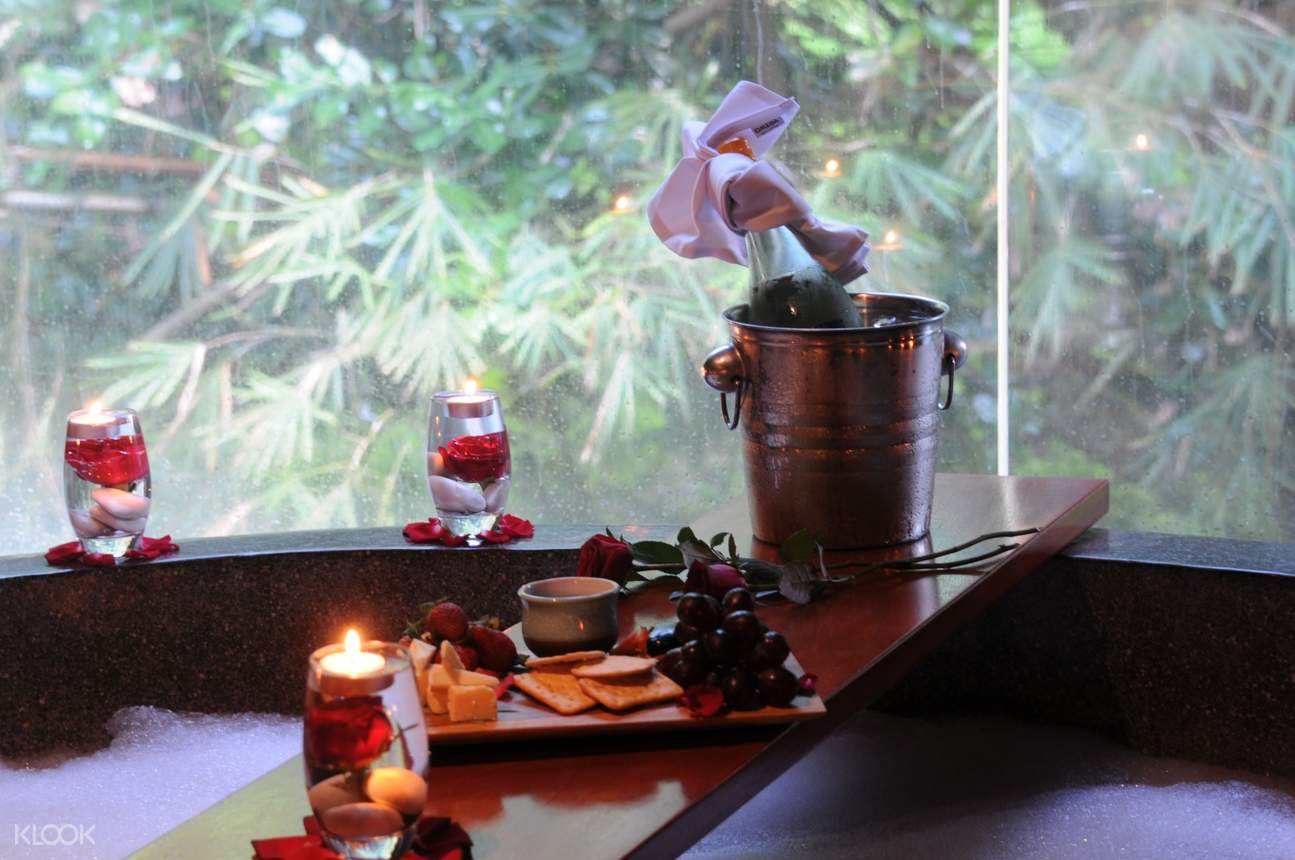 #Klooktip: Prebook the Hundred and Thousands Candlelit Dinner at Loop Pool Bar & Restaurant (point #3) along with this Spa experience to get the best of both worlds.
Address: Jalan Pantai Batu Bolong no. 25A Canggu 80361 BALI Indonesia
Opening Hours: 9 am to 5 pm
Afternoon tea on a budget
8. Unlimited Beach Pass along with Afternoon Tea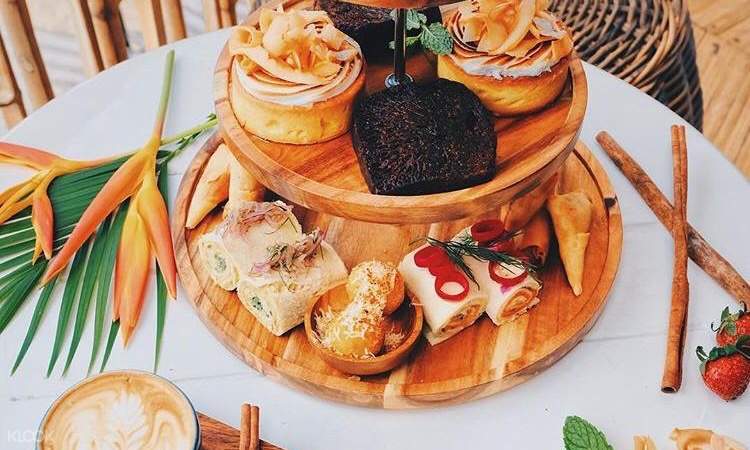 Not just renowned as Bali's top-notch beach club, their sweet and savory seasonal cakes have stolen the limelight. If you had a late night the previous day, their free-flow coffee and tea will keep you going and caffeine-fuelled too.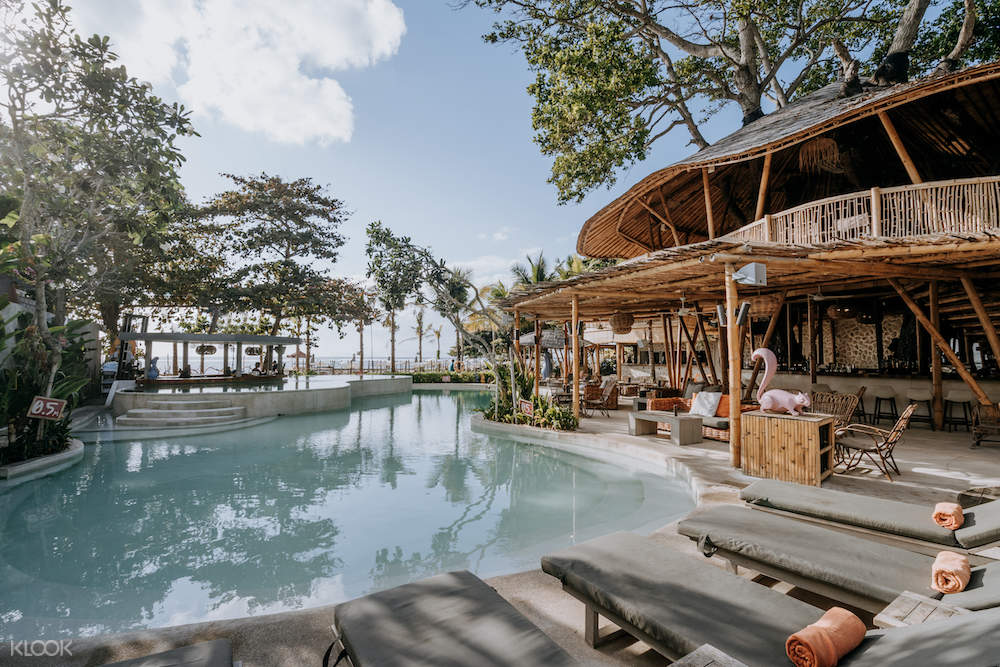 That's not the only perk to your Afternoon Tea session; make space in your itinerary and enjoy free pool and beach access at Artotel Beach Club for just $17!
Address: Jl. Danau Tamblingan no. 35 Sanur, Bali, 80228, Indonesia
Opening Hours: 10 am to 10 pm
9. Afternoon Tea with a view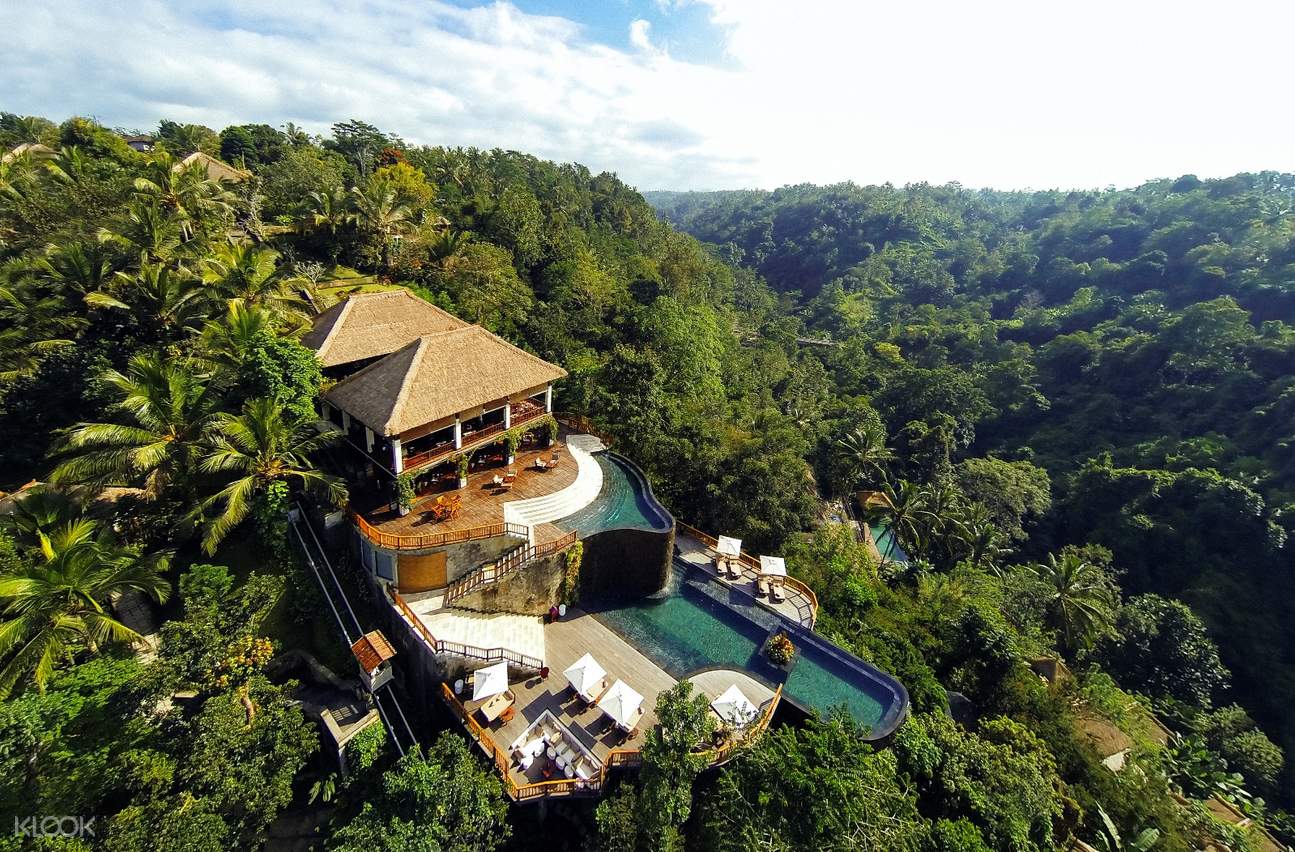 A little world on its own, Hanging Gardens of Bali strips away the extravagance often associated with the concept of 'Afternoon Tea' and turns it into a romantic bite-size treat with Ubud's rainforest as the backdrop.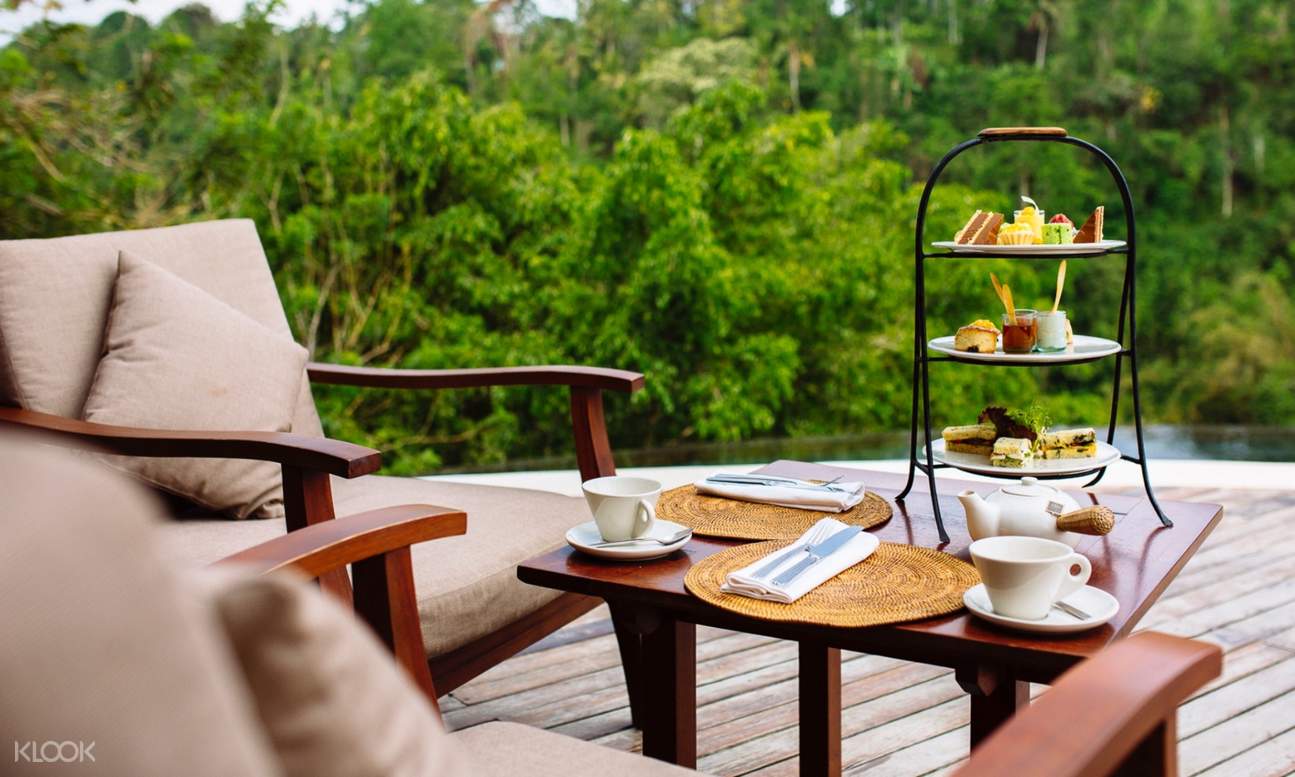 Their impressive range of mouthwatering bites includes smoked salmon, croissants, roast beef and raisin scones gracing the menu. If you've always envisioned a twin-tiered cascading pool, mouthwatering snacks and a bird's eye view of Bali, look no further.
Address: Hanging Gardens Of Bali, Desa Buahan, Payangan, Bali 80571, Indonesia.
Afternoon Tea Session: 10.30 am to 12.30 pm
Bali Exclusive
10. Wine-tasting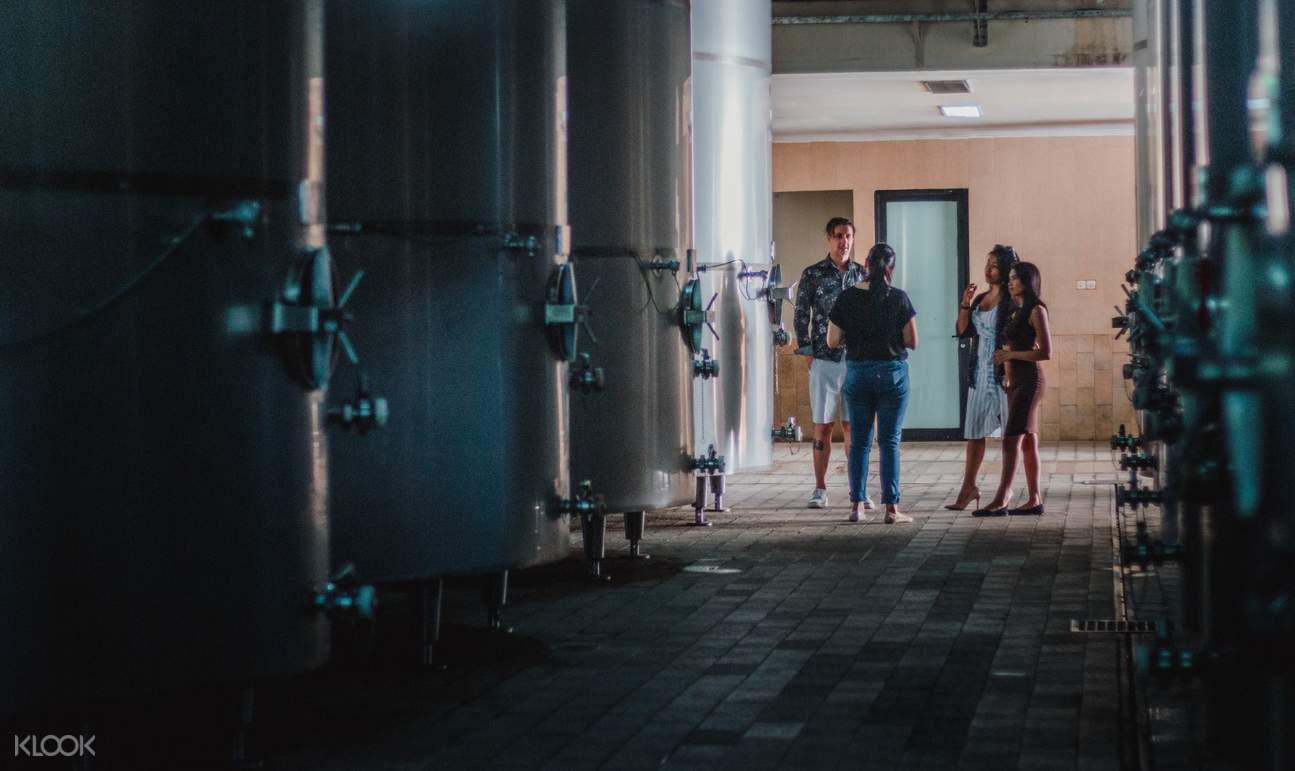 Here's a pro tip to a luxurious date without racking up the bill – join the Sababay Winery Tour with exclusive tastings of their wine collection! Bonus point if your date loves drinking wine too!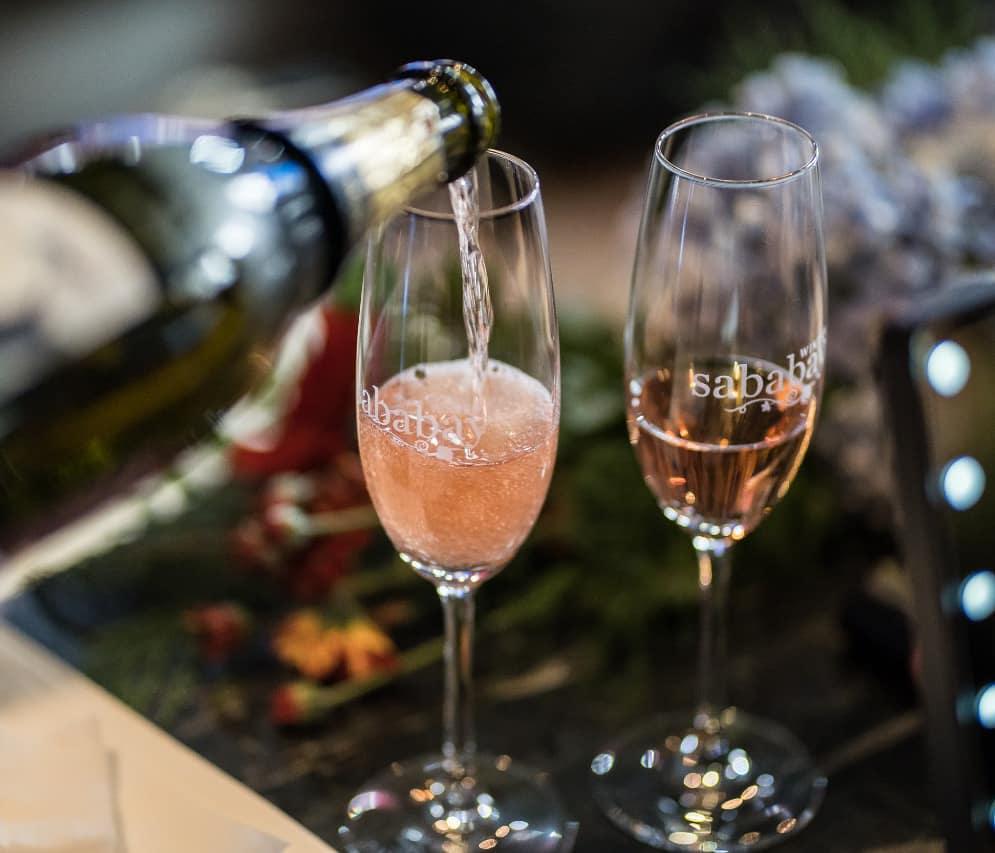 Photo credits: @sababaywinery on Instagram
Guided by an expert wine connoisseur, peek into an award-winning winery and the nitty-gritty process to achieving its present-day rep. Laidback, chill and atas, this is one date idea to consider if you're looking to set the tone of an extravagant vacation in Bali.
Address: Sababay Winery, Jl. Prof.Dr. Ida Bagus Mantra No.333X,Keramas, Blahbatuh, Gianyar, Bali
Meet-up Time: 3pm