Korean snacks to bring home
One of the best parts of a holiday is finding all the destination-specific snacks to stuff your suitcase with. Korea's a food souvenir haven – with hypermarkets like E-Mart and Lotte Mart in almost every major district, along with countless discount chain stores.
Before you get started, make sure that you pick up a 4G SIM Card to keep you connected on your travels across the country. It's cherry blossom season too – don't miss our 2019 Cherry Blossom Forecast for the best viewing spots this spring.
Beyond the typical Honey Butter Potato Chips and Banana Milk, there are a ton of weird and wonderful snacks in Korea to take home. Here are 10 crazy Korea food souvenirs to bring back for your friends and family!
We've got a special sale for you this spring! Read on to find out more.
1. Yogurt and Cola Pringles Potato Chips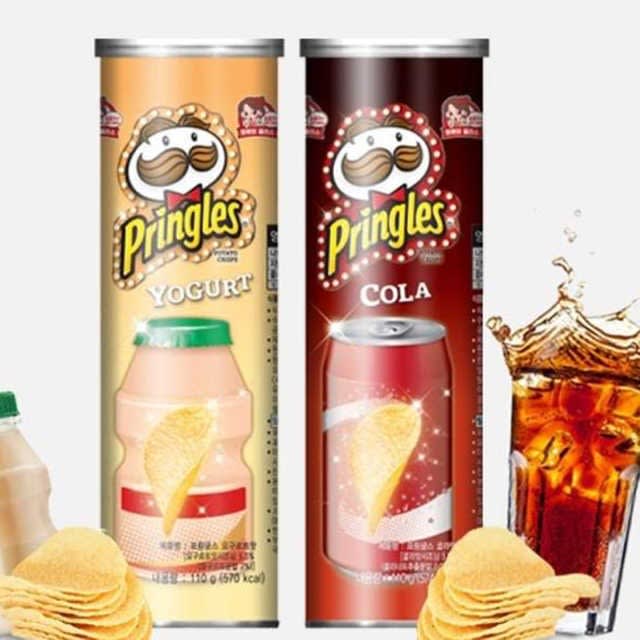 Photo Credit: Airfrov
Pringles are a party classic. But here in Korea, you can find some out-of-this-world Pringle flavours. Exclusive to South Korea, the Cola Pringles are rather reminiscent of Haribo cola bottle gummies, while the Yogurt Pringles have a sweet, slightly tangy hit of flavour, like a sugary sour cream.
These probably won't replace your classic Sour Cream & Onion and Original, but they're worth a try at least once. Plus, beverage-inspired potato chips do make for a statement souvenir.
2. Skippy Peanut Butter Sandwich Cookies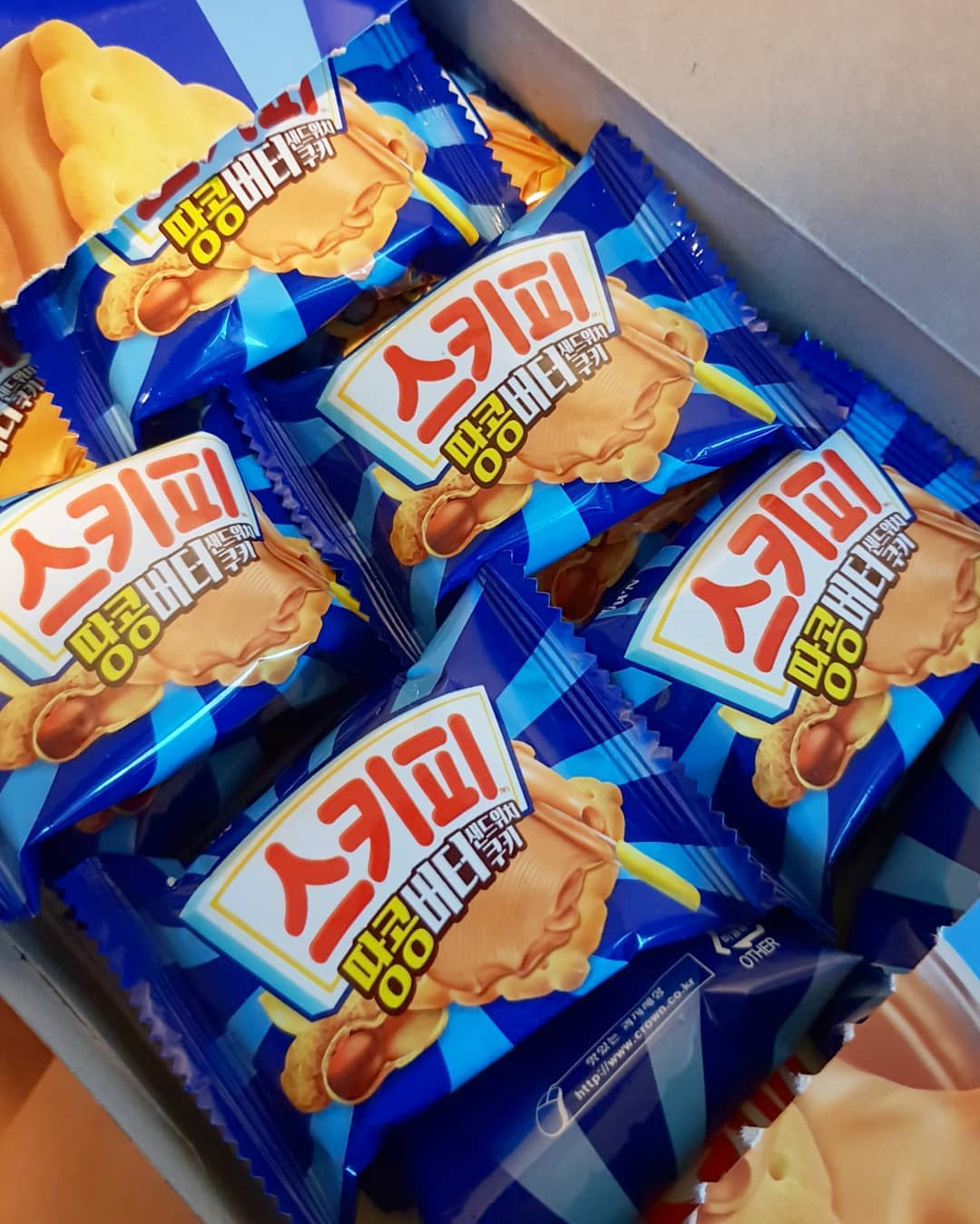 Photo Credit: @mayybites on Instagram
Skippy Peanut Butter fans rejoice, this best-selling peanut butter has been turned into the perfect packaged snack. These Skippy Peanut Butter Sandwich Cookies capture the nostalgia of peanut butter and crackers, without a need for a knife and a jar of Skippy. Salty, sweet and perfect for stashing anywhere.
3. Absolut Korea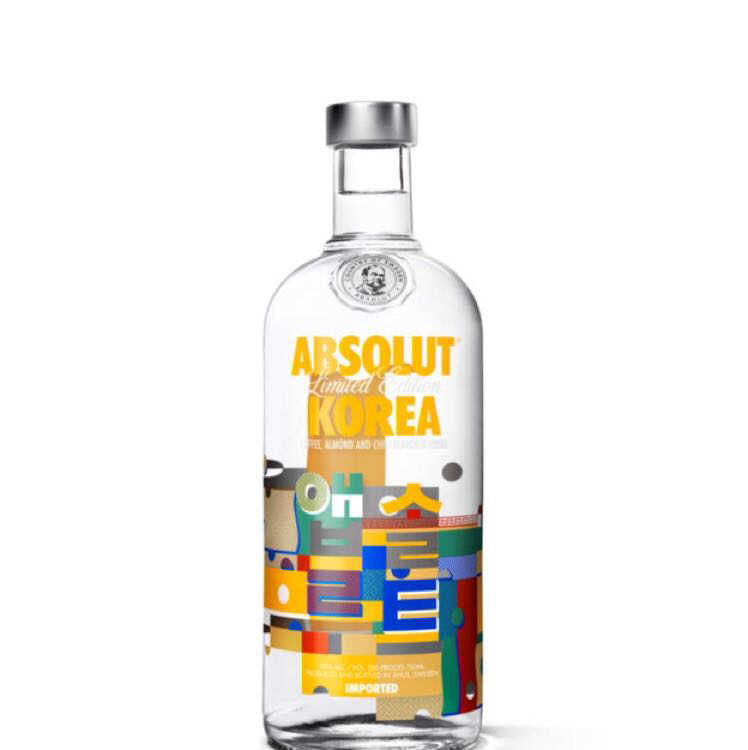 Photo Credit: Airfrov
Forget the basic duty-free alcohol and snag a bottle of Absolut Korea instead. Made specially for Korea, this limited edition Absolut flavor will bring back memories of your trip with notes of coffee, almond and chilli. Even the bottle's design invokes an artistic impression of Korea's traditional elements!
4. Market O Mandarin Orange Chocolate Brownie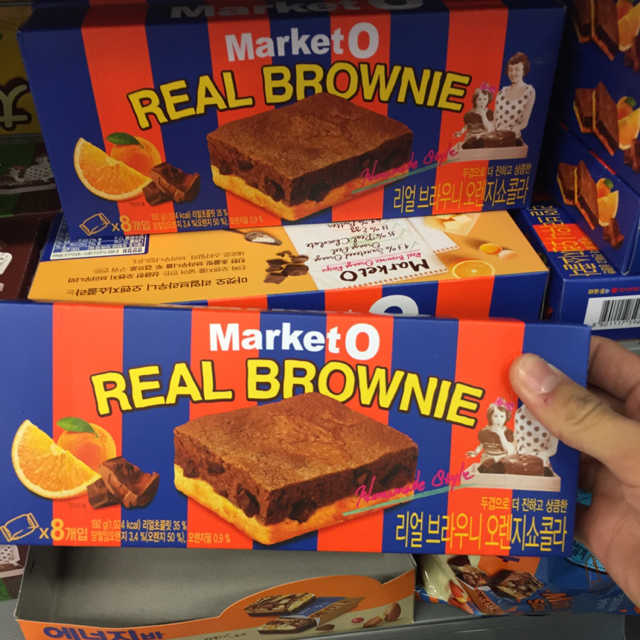 Photo Credit: Airfrov
Market O Real Brownies are a Korea snack haul staple, with many visitors bringing back boxes to give away and share. These packaged brownies make a great portable snack – moist, fudgey and unassumingly addictive.
Typically found in Chocolate and Matcha flavors, there's now a Market O Mandarin Orange Chocolate Brownie to try. This new flavour comes with an orange-infused blondie base sandwiched with a layer of chocolate brownie.
5. Double Dip Pepero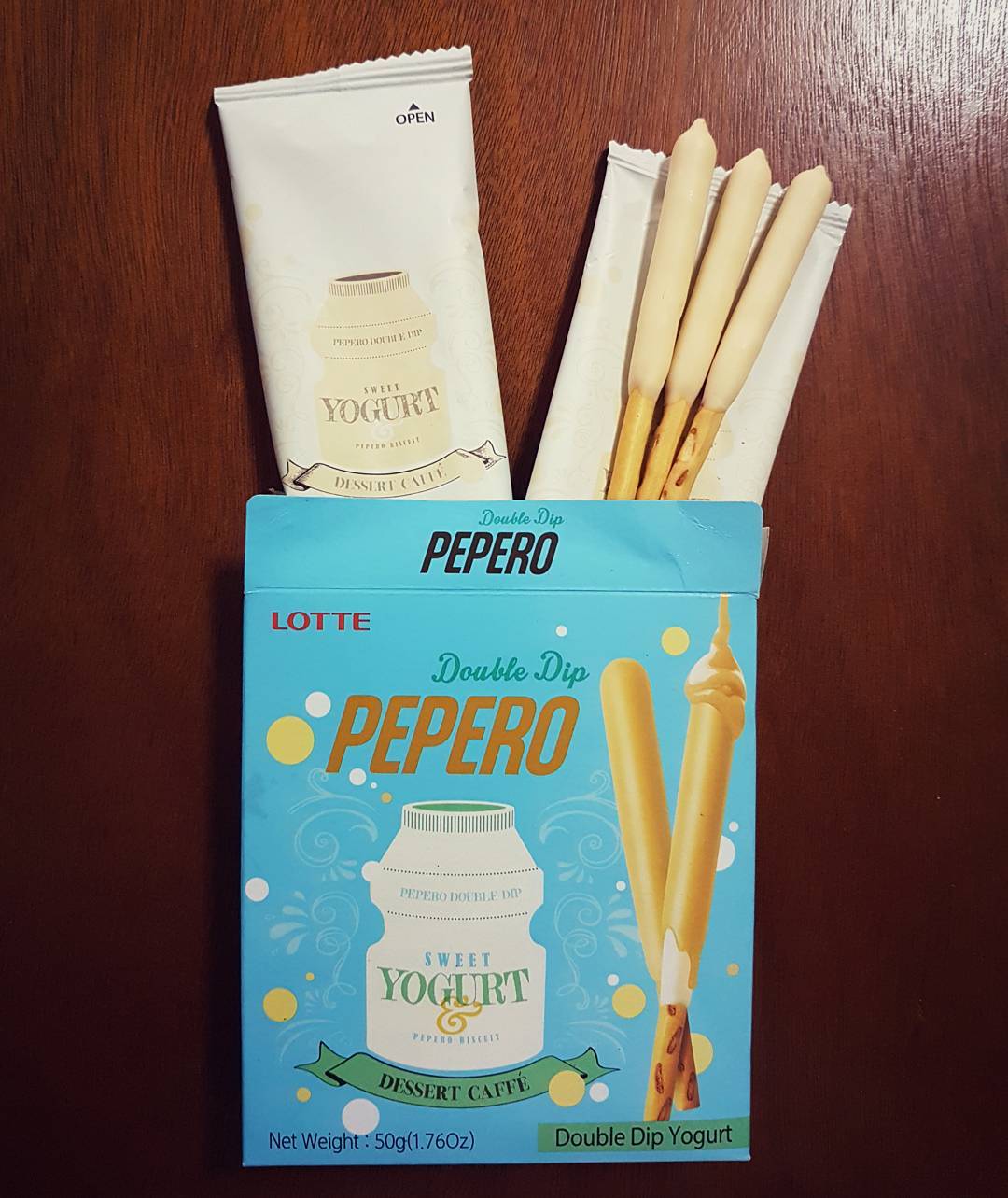 Photo Credit: @camellia_alferez on Instagram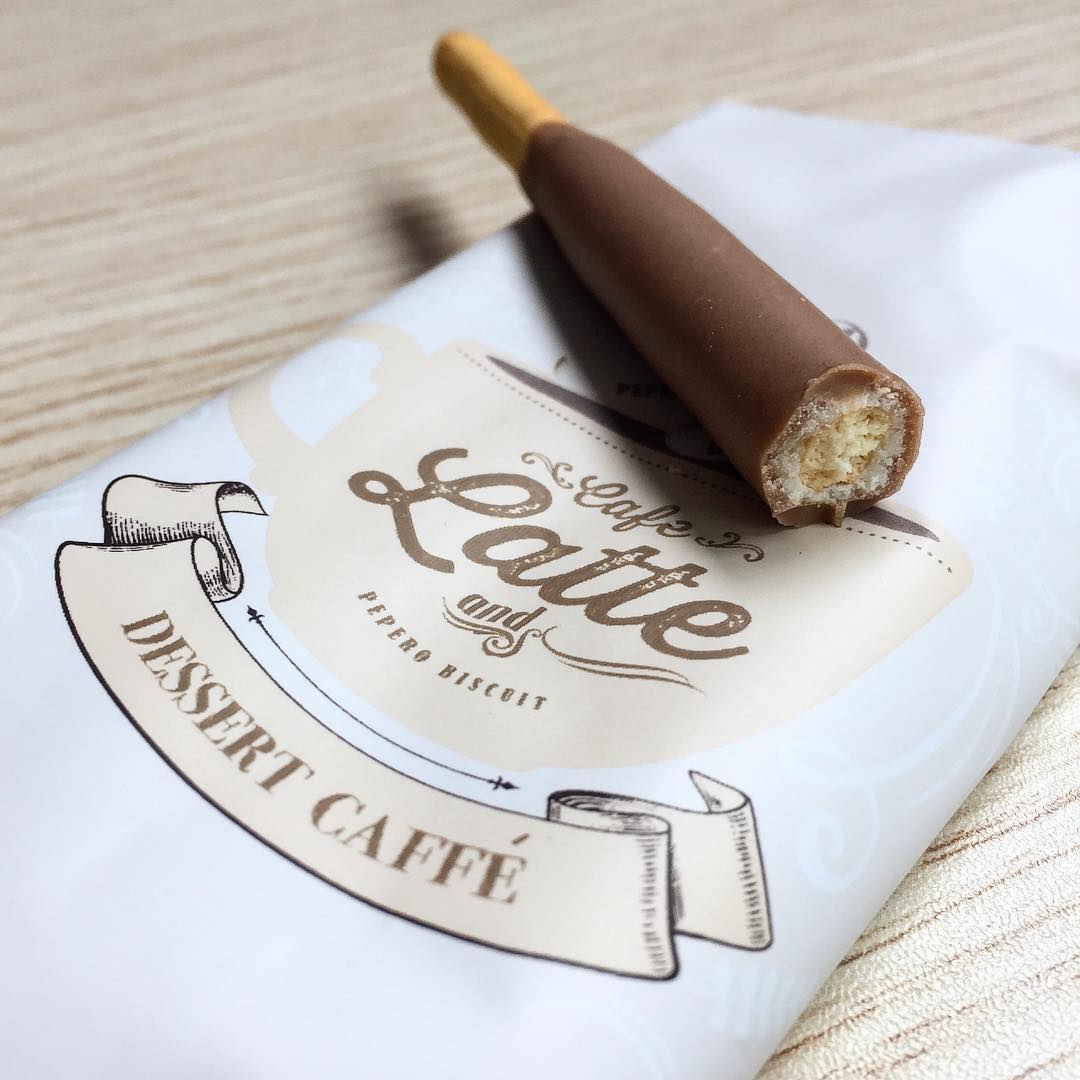 Photo Credit:@travellersights on Instagram
Pepero may resemble a certain Japanese snack, but don't be fooled. People can be quite the brand loyalists to their biscuit snack of choice.
Whether you're Team Pocky or Pepero, the Double Dip Pepero range is worth the buy. It's coated twice with two distinct layers of flavored chocolate, making it extra #thicc. This cookie snack comes in classic flavors like Strawberry and Chocolate, with a base layer of white cream chocolate. For something more interesting, see if you can find the Yogurt and Caffe Latte versions.
6. Post Korea Honey O's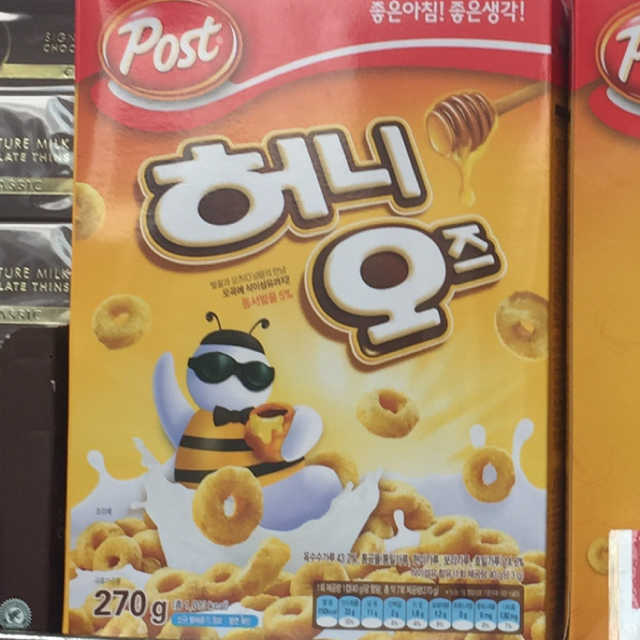 Photo Credit: Airfrov
This Korea-edition Post Honey O's is basically a Golden Oreo version of the cult favorite Oreo O's cereal.
Have this with a bowl of cold whole milk. Even if you don't stand for soggy cereal, wait a few minutes for the cereal pieces to soak up the milk – they taste more like the original cookies this way.
7. Lotte Corn Soup Kokal Snack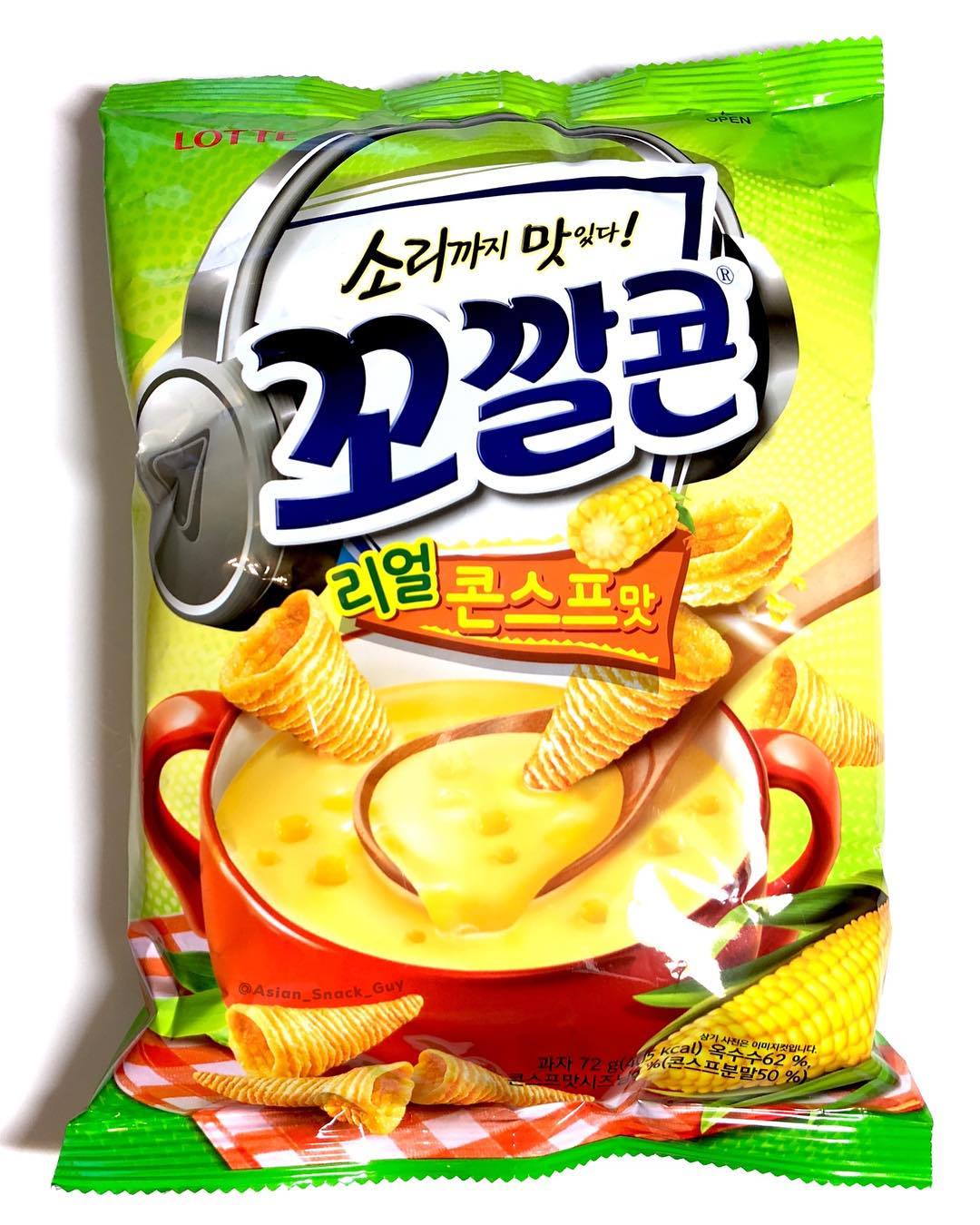 Photo Credit: @asiansnackguy on Instagram
Kokal Corn Snacks are a Korean classic childhood snack; light and airy, with a mild sweetness and a balanced hit of salt. They even come with a mini ice-cream cone snack hack printed at the back of the packaging. #mindblown
The most commonly found variation after the Original is the Sweet and Spicy, but there's also a Corn Soup version available. The ingredients list simply states 'Corn Soup Flavor Seasoning' – guess you'll have to try it for yourself to find out what the difference is.
8. Binggrae Smoky Bacon Chips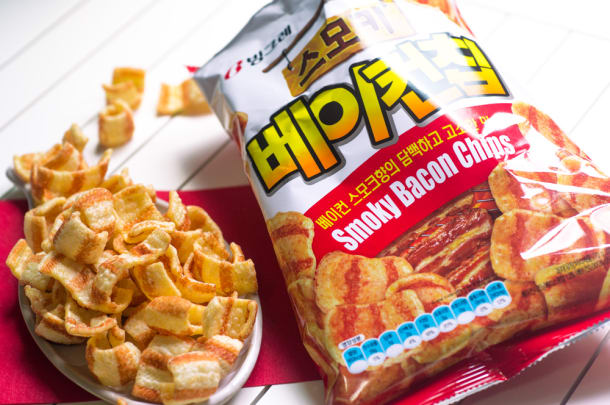 Photo Credit: Airfrov
With bacon being incorporated into almost everything – from pancakes to ice cream – the Binggrae Smoky Bacon Chips have brought us full circle. Made to resemble pieces of streaky bacon, these bacon-flavoured corn chips have a great crunch to them, with a light barbecue flavour.
9. Lobster Seasoning Almonds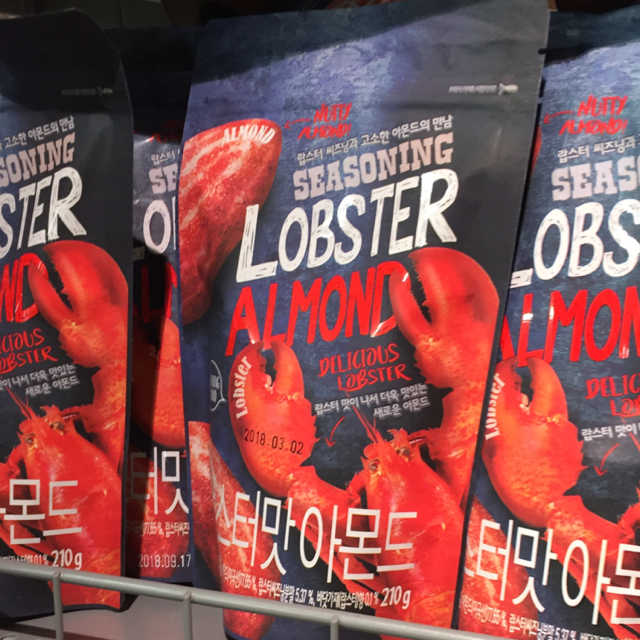 Photo Credit: Airfrov
From Wasabi to Honey Butter, flavored almonds are another Korean souvenir essential. Now, you can get savoury Lobster Seasoning Almonds as well. These are flavored to taste more like cajun lobster seasoning, rather than the actual lobster itself. Not the same as a succulent lobster claw for sure – but it might work in a pinch.
10. Lotte Matcha Latte and Cookie Crunky Chocolate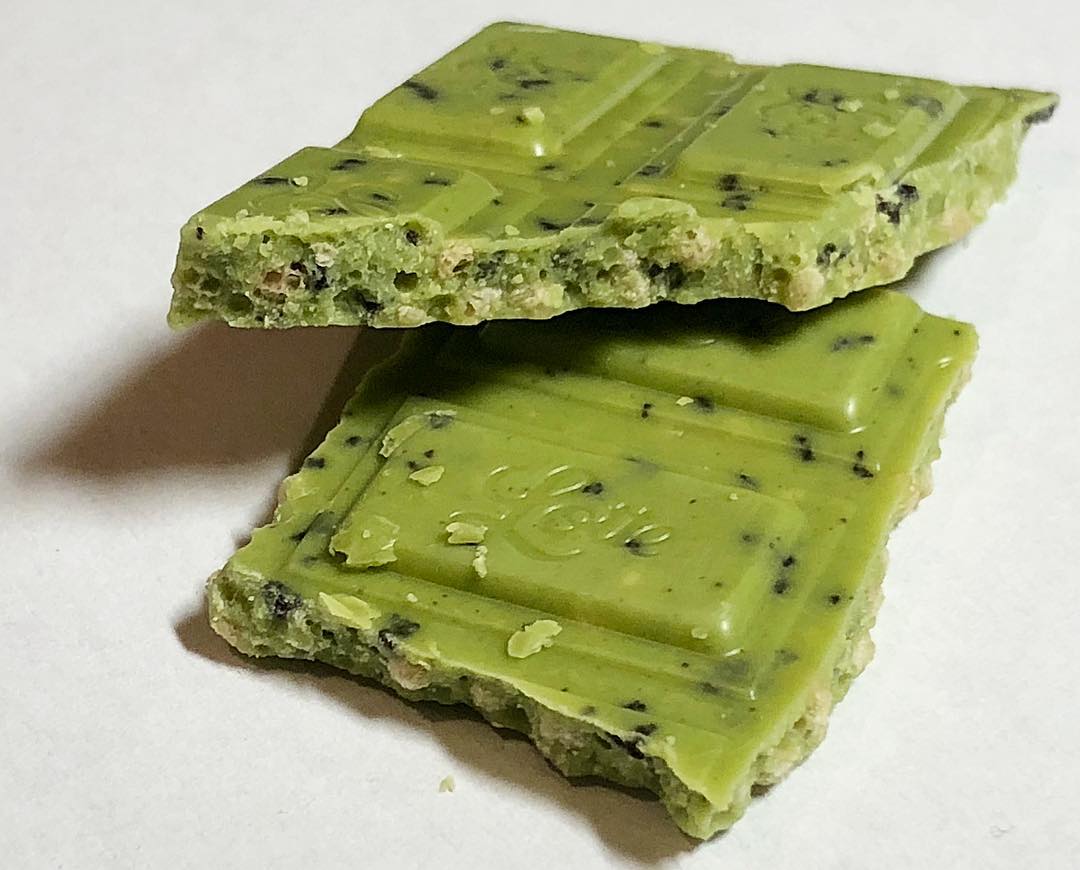 Photo Credit: @asiansnackguy on Instagram
If you haven't tried Crunky, get on that train immediately.
This chocolate bar has malt puffs enrobed within – lending a rice crispy-esque texture and toasty flavor to the candy – and comes in a multitude of flavors. The Matcha Latte & Cookie edition has a sweet matcha white chocolate base, with dark cocoa cookie bits incorporated alongside the malt puffs.
Snack your way across Korea
Make sure you save some luggage space for these Korean food souvenirs!
Apart from hypermart snack shopping, there's so much more to do in Korea. Check out our Seoul Travel Guide for tips on how to navigate the bustling capital city, or take a day trip out to Nami Island for a change of scenery.
Can't make the trip to Korea any time soon? If you've got a itch for Korean snacks you can't scratch, satisfy your cravings with Airfrov!
Airfrov is a platform where you can post your requests for food you can only get overseas. Travellers headed to that country can then pick these items up, and you'll get them mailed straight to your doorstep! It's also a way to make some extra money, in case you bought more food than you can finish during your snack shopping spree.