Who says family holidays can't be cheap!
School's out and the kids are itching to go on a holiday! We know travelling as a family can be pretty difficult, especially when everyone has different interests. This doesn't mean you have to limit yourself to package tours with rigid itineraries – let Klook show you how you can DIY your own family holiday and enjoy great savings this June holidays!
For a limited time only, Klook is offering up to $100 off your holiday activities and experiences with a minimum spend of $550. Read on to find out how to enjoy maximum savings based on your travelling needs!
The deal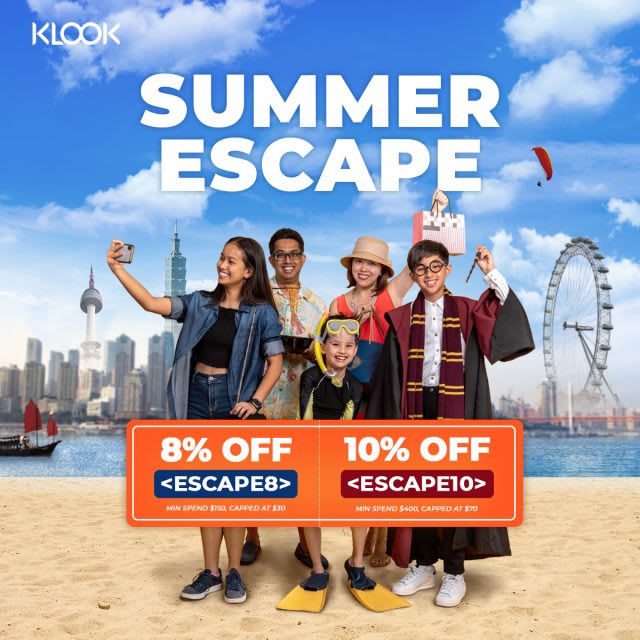 Enjoy 8% off your purchases on Klook with a minimum spend of $150, capped at $30 when you key in the promo code "ESCAPE8"

Enjoy 10% off your purchases on Klook with a minimum spend of $400, capped at $70 when you key in the promo code "ESCAPE10"
The sale will run from 3 May 2019 to 30 June 2019 and is valid for one time use per user only. Do note that the promotion is not valid for the Klook Gift Card, JR PASS, Universal Studios Japan Admission tickets and Universal Studios Japan Express Passes.
Ready for a summer escape?
Here are some ideas on how to enjoy the full $100 off Klook products and ideas on how to bundle your purchases:
1. Tokyo, Japan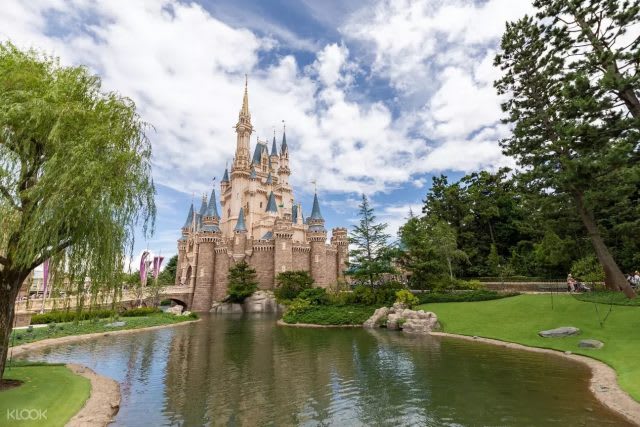 Tokyo, Japan makes for the perfect family holiday, with plenty of things to see and do for the whole family. Tokyo DisneySea is the only one of its kind in the world and is guaranteed to keep the little ones entertained for the entire day. Plus, it'll also be a great trip down memory lane for all parents.
Find out some inside secrets about the DisneySea park!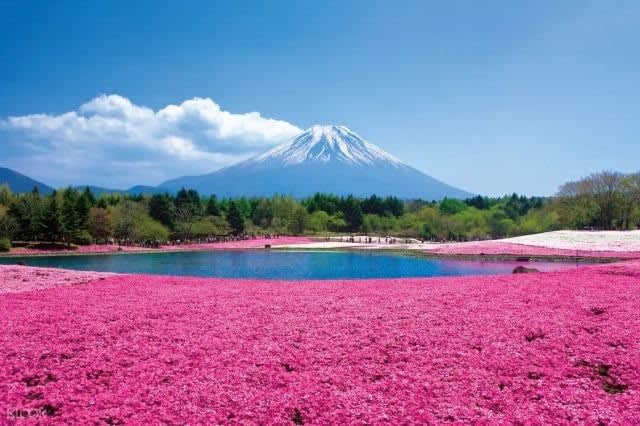 Visiting the stunning Mount Fuji is a day trip for everyone as the majestic mountain will surely leave everyone in awe. With convenient round trip transfers from Tokyo, you won't have to worry about navigating the route there on your own. Simply hop on the comfortable bus and let the guide take you to some of the best viewing spots, with stops at premium outlets for shopping and even a matcha experience!
Check out some of the other viewing spots for Mount Fuji.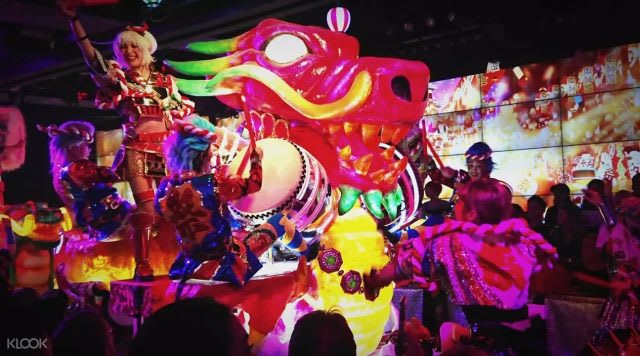 We know how one of the greatest headaches is fussy eaters. Luckily, Tokyo is one of the greatest food paradises in Asia with plenty of options that will satisfy even the pickiest child. Visit the Robot Restaurant, Tokyo's wackiest and weirdest ( in a good way) dining establishment, with neon lights, dancing robots and even fighting animatronic snakes? The kids will surely be extremely entertained.
You'll also need to rent a Kimono to immortalize the perfect summer escape with picture perfect moments all around!
2. Osaka, Japan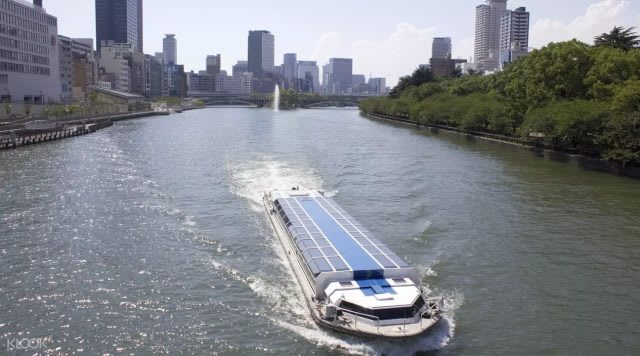 The Osaka Amazing Pass is an essential for everyone visiting the city. With free entry to up to 30 different attractions like the Osaka Castle – perfect for family picnics and even rides on the Dotonbori River Cruise, you'll definitely want to keep this handy. It even gives you unlimited rides on the subway, buses and trams!
Read more about the benefits of the Osaka Amazing Pass in our guide!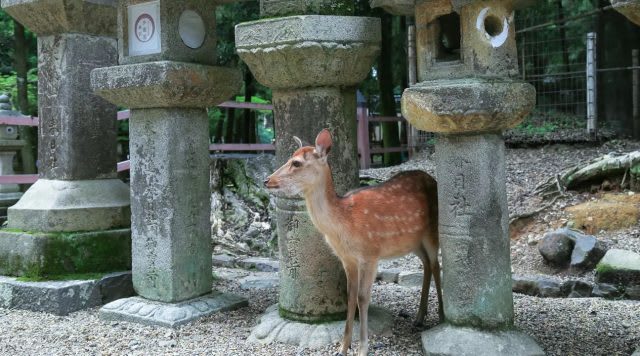 Keep the kids entertained with some animal encounters at the Osaka Aquarium where they'll come face to face with giant whale sharks or head over to Nara Park on a day tour ( transport included so you don't have to navigate it on your own) where you can feed some deer!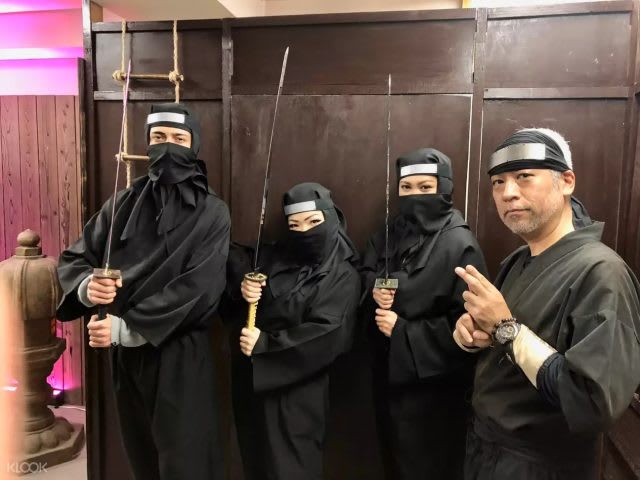 Lastly, just for laughs, experience the life of a ninja at a ninja workshop where you'll get to learn how to become a ninja for a day – throwing of shurikens included.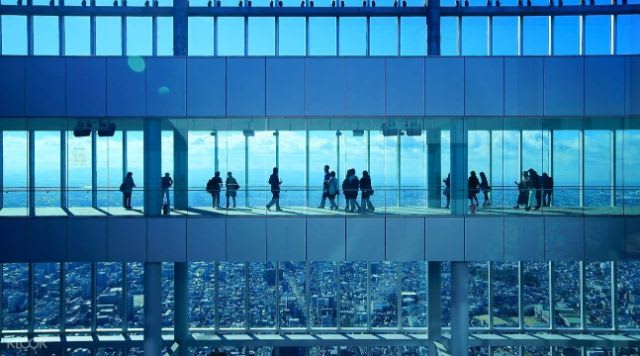 See the Samurais in a new light at the Samurai Cafe where you'll be thoroughly entertained with
Comedic acts and of course the traditional Samurai dances. Hold your breath as they engage in intense sword fights and of course you'll get to hang out with them after the show as well.
Head up Japan's tallest skyscraper the Harukas300 for some amazing views of the city, just the elevator ride up alone is definitely enough to get the kids excited. We suggest getting yours with the round trip Nankai Express tickets for the quickest way to head to the airport.
Check out what you can expect at Harukas300 in our handy guide.
The NIFREL interactive Aquazoo is a unique combination of an aquarium, a zoo and a museum all in one! You'll get to get personal with creatures like ring tailed lemurs, toucans and penguins before heading to the museum space where you'll feel as if you've stepped into outer space.
3. Seoul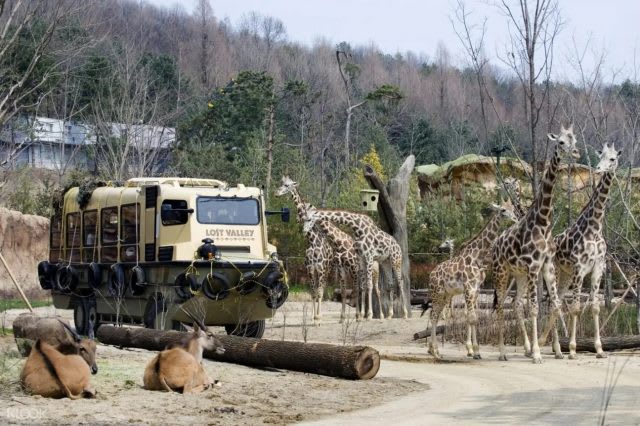 Everland Theme Park is the perfect mix of thrill rides, animal encounters and beautiful parades. Feed gentle giants like giraffes and bears or ride on the world's steepest wooden coaster the T-Express. Located outside of Seoul, be sure to get the round trip shuttle bus package for a convenient and fuss free trip to the park!
Check out some insider tips to conquering the park in our guide!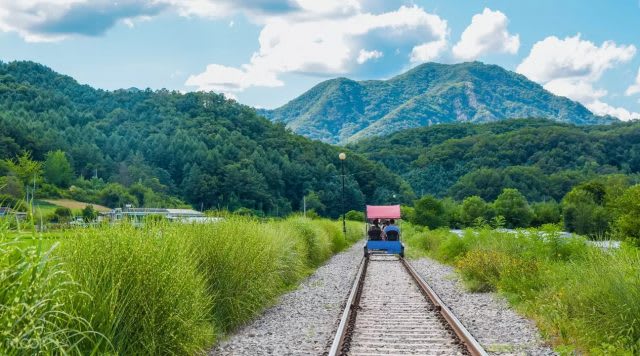 Nami Island is a day trip away from the city filled with beautiful tree-lined avenues with plenty of attractions to explore. Have a picnic under the trees and take your picture perfect photos along the avenues. Afterwhich, head over to the Petite France that looks like a fairytale village right out of The Little Prince. End the day with a ride on the Gangchon Rail Bike around the beautiful countryside.
Pre-book your tour on Klook and it includes roundtrip transfers from Seoul for the ultimate hassle free experience.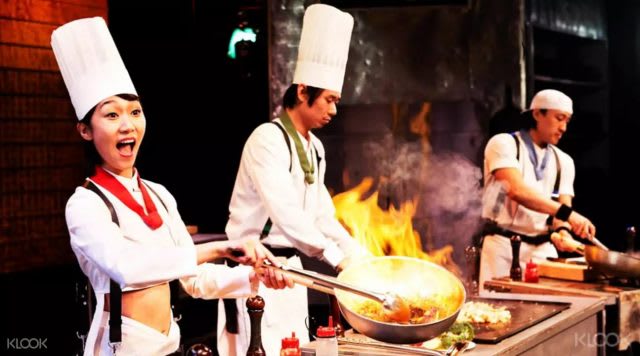 The Nanta Show is the longest running show in Seoul and is promised to be an exciting time for all! This culinary comedic show is a combination of acrobatics and even a percussion of kitchen utensils. You'll be launching and dancing along and you might even be selected to a part of the show!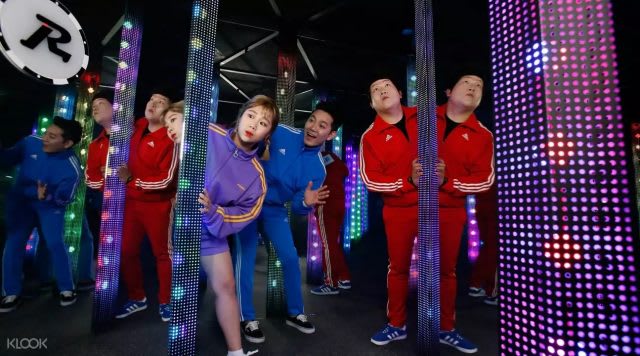 The Discover Seoul Pass is your passport to some of Seoul's top attractions. With free admission to 35 different attractions like the COEX Aquarium, a free hanbok rental, and even a Running Man Themed Experience, you'll definitely be kept busy.
Find out why the Discover Seoul Pass is essential for your trip!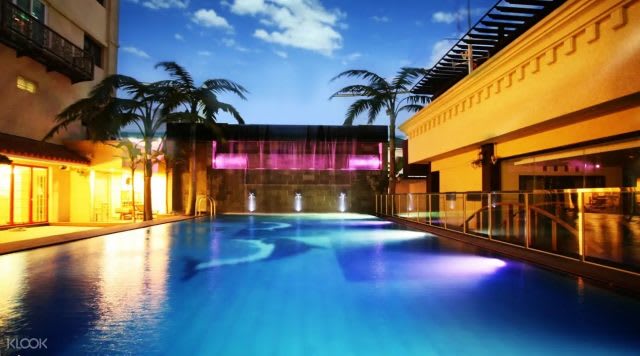 Finally, it's not a complete holiday until you get to completely unwind. Head on over to the tradition Korean Jimjilbang, Dragon Hill Spa where you can pick from a huge variety of saunas and spas. There are also plenty of amusement facilities like arcade games and snack bars to keep the little ones entertained.
4. Taipei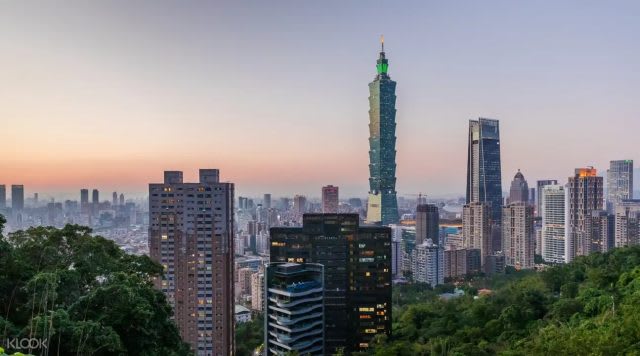 The Taipei 101 is the most iconic landmark in Taiwan, and definitely a must visit. But as with all popular attractions, you can expect a long queue to enter and that is the last thing you need with fidgety children.
Pre-book the Klook exclusive priority pass tickets to skip the line!
The Taipei Unlimited FUN Pass will grant you free entry to up to 16 different attractions like the National Palace Museum, the Yehliu Geopark, Taipei Zoo and Maokong Gondola. It also gives you unlimited rides on the Taipei MRT, Bus and Tourist shuttles!
Find out how to make full use of your pass with our guide!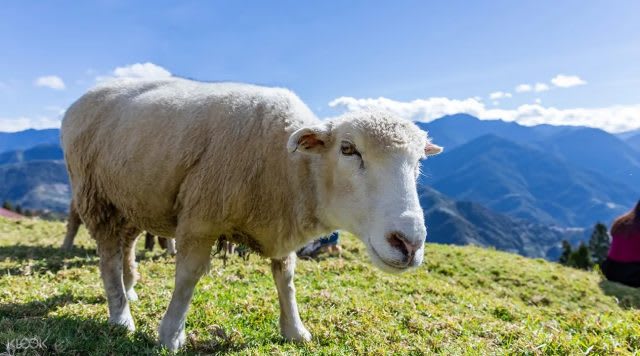 Hop off on a day trip to Cingjing Farm, famous for their abundance of sheep! Located on the Green Green Grassland, the beautiful grassy hills have unparalleled views of the farm. The Nantou county is also home to the biggest Buddhist monastery – Chung Tai Chan Monastery.
Jiufen and Shifen are home to some of the most popular attractions in Taipei and is definitely worth a trip out of the city. Since it can be pretty troublesome getting there on your own, we'd recommend hopping onto the shuttle bus from Ximen and hitting up all of the best stops in comfort.
Write your family wishes on a paper lantern and watch it take to the skies at Shifen or visit the beautiful AMEI teahouse at Jiufen, modelled after the one in the famous movie "Spirited Away".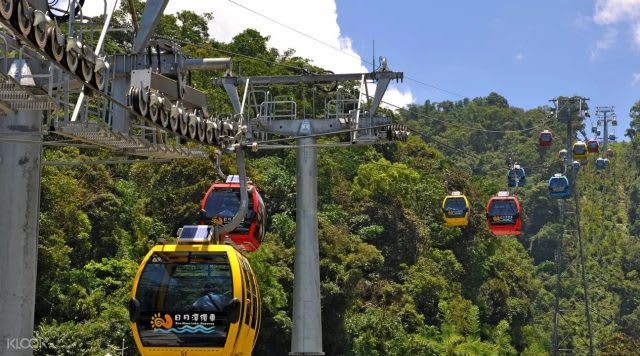 The Formosan Aborginal Culture Village is one of Taiwan's most popular theme parks in Taiwan, with free falling UFO rides, stereo cinemas and more. Combine your visit with a day trip to Sun Moon Lake where the excitement begins the moment you step into the cable car ride overlooking the entire lake!
5. London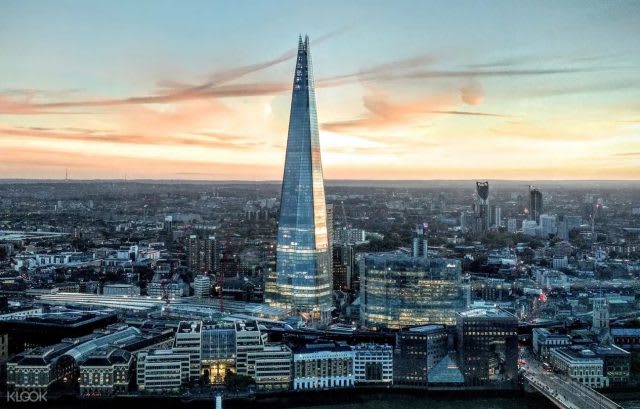 You can't go to London and not take a trip across the London Bridge. The London Pass will grant you entry to 80 different attractions and museums in the city, including St Paul's Cathedral, The Shard, Wembley Stadium and more!
Apart from free entry into the attractions, you'll also enjoy 1 day unlimited rides on the Big Bus or Golden Tours hop on hop off sightseeing bus and you can use your London Pass as a reloadable Oyster transport Card for the London underground, overground, bus and Light Rail.
Find out how to make full use of your London pass!
Probably one of the most popular things about London is the Harry Potter Studio Tour! Relive the movie magic from the famous Harry Potter series and visit sights like Gringotts Bank and the Forbidden Forest. You'll even get to learn some behind the scenes secrets about the scenes you know and love as well as sip on delicious Butterbeer!
Find out more about the Harry Potter Warner Bros tour in our guide!
6. Paris
Paris is just a short train ride away from London and we'd definitely recommend visiting both cities on your family holiday to Europe! Pre-book your London to Paris train tickets on Klook for guaranteed seats.
Paris Disneyland is where dreams take flight! Meet your favourite characters and sit on rides like Pirates of the Carribean, Tower of Terror and what we think is the best version of the Space Mountain roller coaster. Don't forget to stay till the end for the fireworks.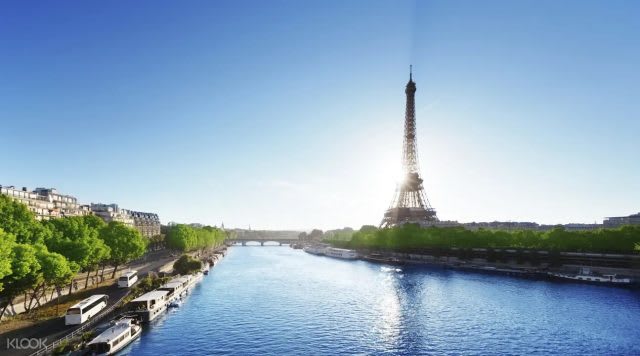 Of course you'll also need to visit the iconic Eiffel Tower and the home of the Mona Lisa – the Louvre museum! You will need skip-the-line tickets to both attractions since they are immensely popular.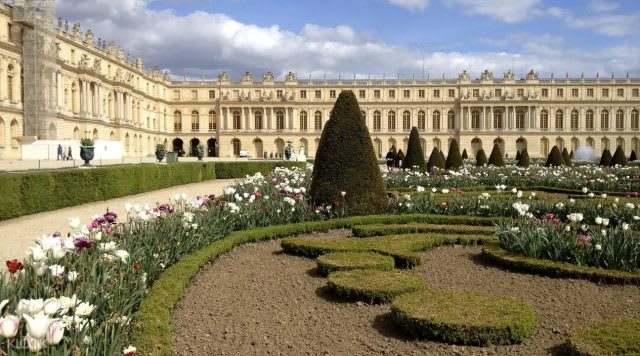 Visit France's former royal court the Versailles Palace and Gardens and marvel in the splendor of it all. Navigate the opulent over the top extravagance of the French monarchy as you glide through the palace halls. Don't forget to stop in the iconic Hall of Mirrors!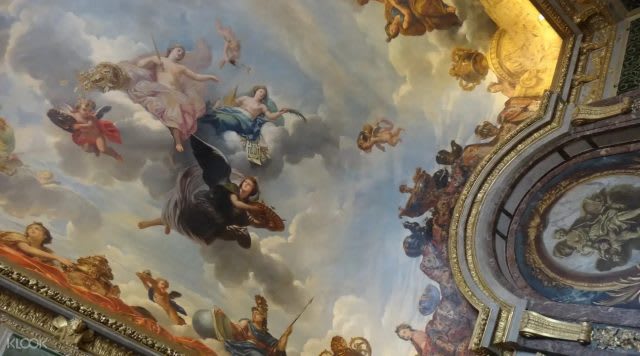 Afterwhich, explore the beautiful gardens renowned for their geometry and the King's escape from strict court life! The gardens have paddle boats, swans and plenty of open space to run, ideal for children to play around.
7. Switzerland
The Swiss Travel Pass is essential for a holiday in Switzerland. One of the best things about travelling around Switzerland is the amazing scenic train rides you get to take as you travel between the different cities.
Check out a sample 1 week itinerary in Switzerland for some ideas on things to do and sights you can't miss!
Children aged 6-15 who are accompanied by at least 1 parent (including step and foster parent) holding a Swiss Travel System pass or ticket can travel free of charge so this means you'll only need 2 travel passes for a family of 2 adults and 2 children!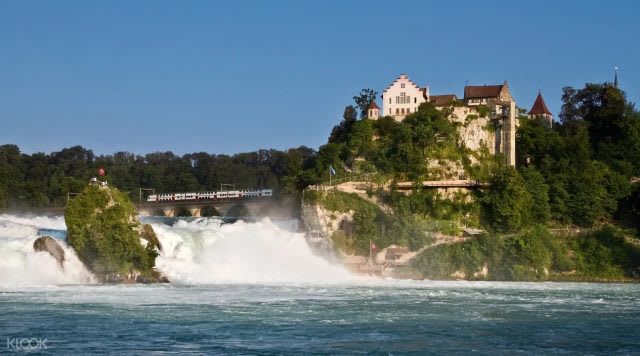 Experience Europe's largest waterfall, Rhine Falls a natural wonder that you can get up close to on a cruise! The tour also includes visits to the heart of the Black Forest, Titisee where you can sink your teeth into the ever famous Black Forest Cake. Apart from that, travel through the spruce forests and the town of Lenzkirch where you'll be greeted by scenic views of Lake Schluchsee!
With roundtrip transfers on a deluxe motor coach and an english speaking guide, you won't have to worry about navigating your way around on your own.
8. Bangkok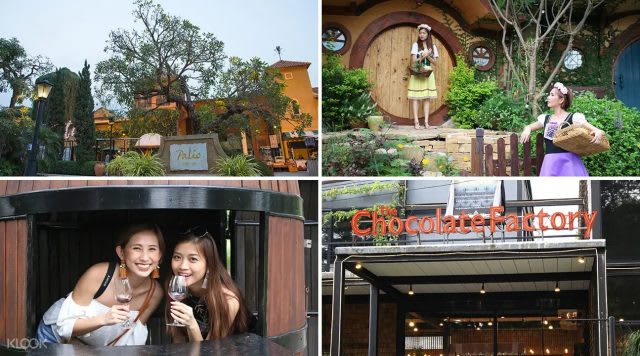 Bangkok is a holiday destination that never gets old! With new things to experience every time, here are some things you can get up to. Take 2 days out of the bustling city to the nearby town of Khao Yai! With beautiful national parks, European inspired villages and even vineyards, there's something here for the whole family. You'll be needing a private car charter to take you around from place to place!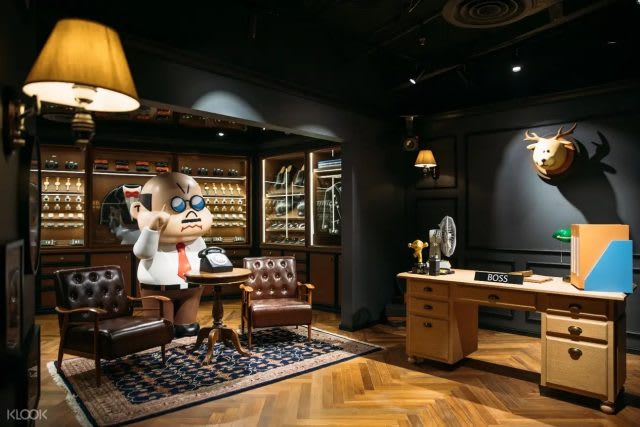 The floating markets are iconic to Thailand and are a good way to peer into the lives of locals! To keep the kids entertained, there are plenty of options available! The SEA LIFE Bangkok Ocean World is home to a huge variety of sea creatures while the LINE Village brings them into a world of their favourite LINE characters.
Go indoor go karting for some friendly family competition! With go-karts available for both children and adults, it's fun for the whole family!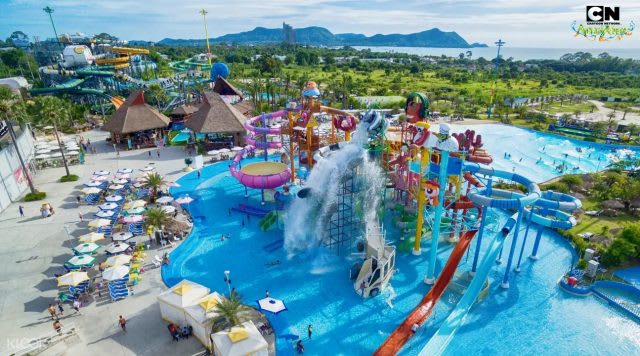 Take a day trip out to the Cartoon Network Amazone waterpark in Pattaya, located just a short drive away from Bangkok, let the car charter take you there in comfort. Ride on thrilling waterslides and the little ones can come face to face with their favourite characters!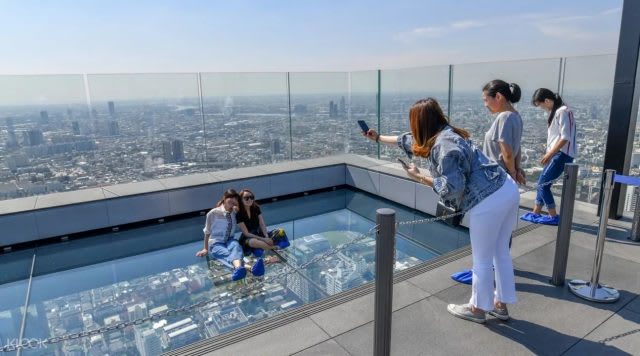 End off your trip with a trip with Bangkok's tallest skyscraper, with glass floors that are only for the brave hearted!
9. Hong Kong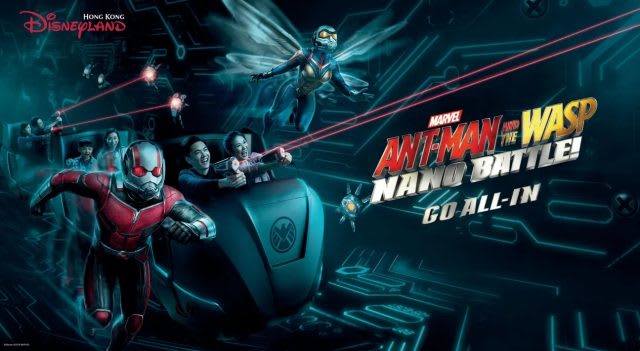 Take a visit to the Marvel heaven Hong Kong Disneyland where your little ones will revel in the magic and the young at heart will relive the most wonderful childhood memories. Pre-book your tickets on Klook to skip the line. 
 Check out our Hong Kong Disneyland guide for more tips.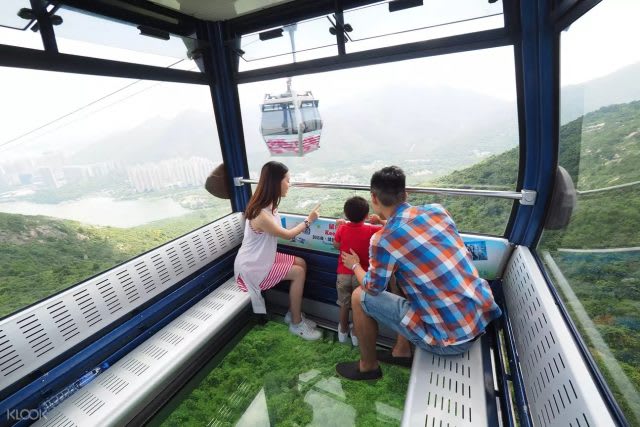 Hop onto a glass bottom cabin cable car up to Ngong Ping and enjoy the scenic views along the way or take an easy hike up the Dragon's Back trail and work off all that dim sum!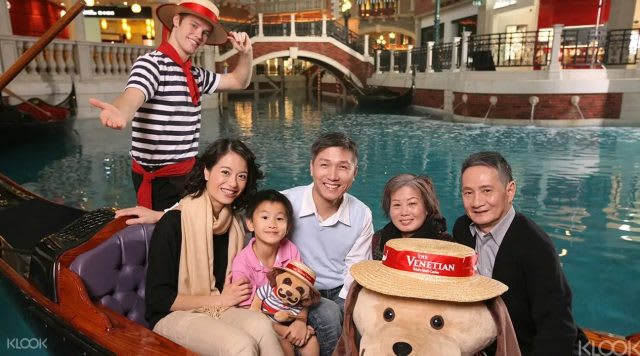 Go on a day trip out of Hong Kong to Macau where you'll be greeted by the smell of delicious Portugeese egg tarts and pork buns. Grab one and head up the St Paul's Ruins or take a Gondola ride around the Venetian Macau.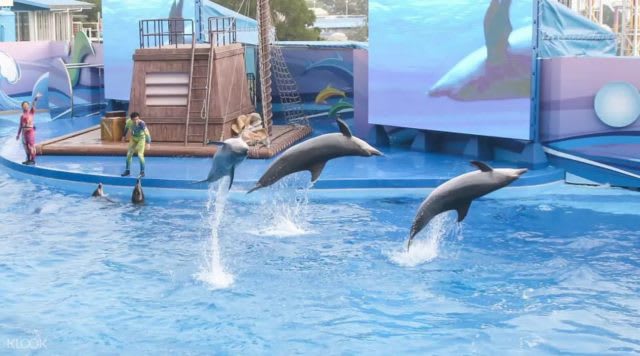 If you prefer thrill rides, head on over to Ocean Park, an aquarium, theme park and zoo all in one! Find out more about spending a day in the park here.
Ready, set, summer!
Now that you're all set for your family holiday, don't forget to use the Klook Summer sale to enjoy savings on your trip!