Escape to these hidden Bangkok bars
As Thailand's capital city, Bangkok's nightlife scene is both buzzing and vibrant. Besides night markets and pub crawls, there are many intriguing bars and speakeasies hidden in plain sight to seek out in Bangkok.
Make sure you're all set for your Bangkok adventure with these travel essentials:
With tightly-curated drink menus, one-of-a-kind cocktails and stunning interiors, these 10 hidden Bangkok bars are all you need for an escape from the city. We've got something special for your Bangkok holiday too – stay tuned till the end!
Thonglor
1. Rabbit Hole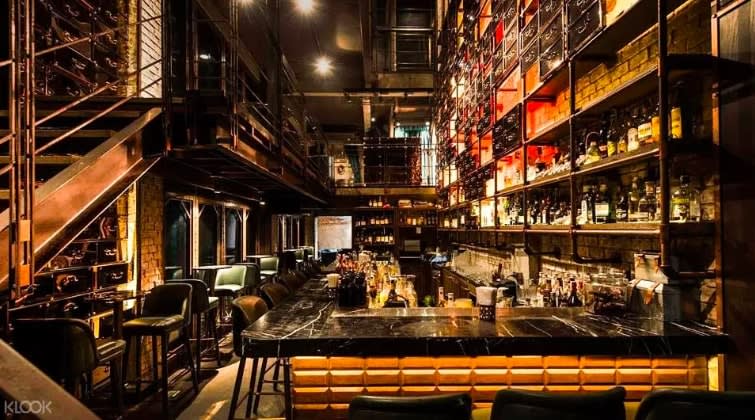 No. 31 of Asia's 50 Best Bars list and one of Thonglor's best-kept secrets, Rabbit Hole is a gem of a bar to hit up if you're exploring this hipster district. Push open the unmarked wooden door and you'll find yourself transported to a stunning three-story bar, with glossy marble countertops and floor-to-ceiling metal shelving.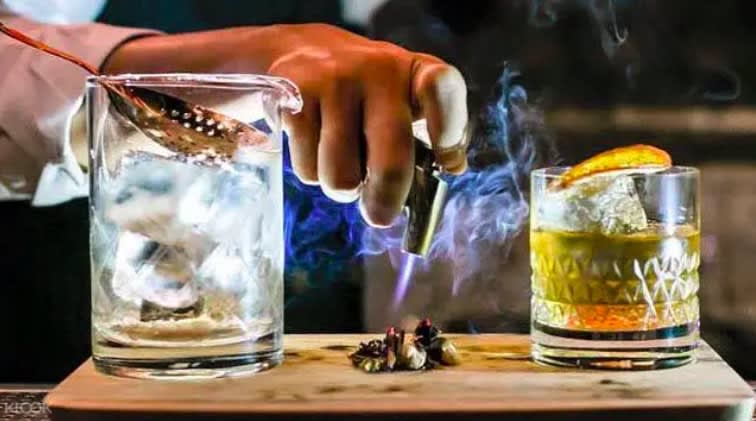 The best seats are by the bar, where you can watch two of Bangkok's top bartenders whip up the drinks – you can reserve your seat through Klook for a special price. Get the Summer Book if you're in the mood for something tropical and refreshing, or the strawberry kombucha-infused My Father Is A Great Farmer for something with a unique savoury kick. Whether you're ordering from the extensive menu or getting a bespoke cocktail, you'll find something to your palate.
Rabbit Hole Bangkok
Address: 125 Sukhumvit 55 (Thonglor), Sukhumvit, Klongtun North, Wattana, Bangkok 10110
Opening Hours: Daily, 7:00pm-2:00am
2, Backstage Cocktail Bar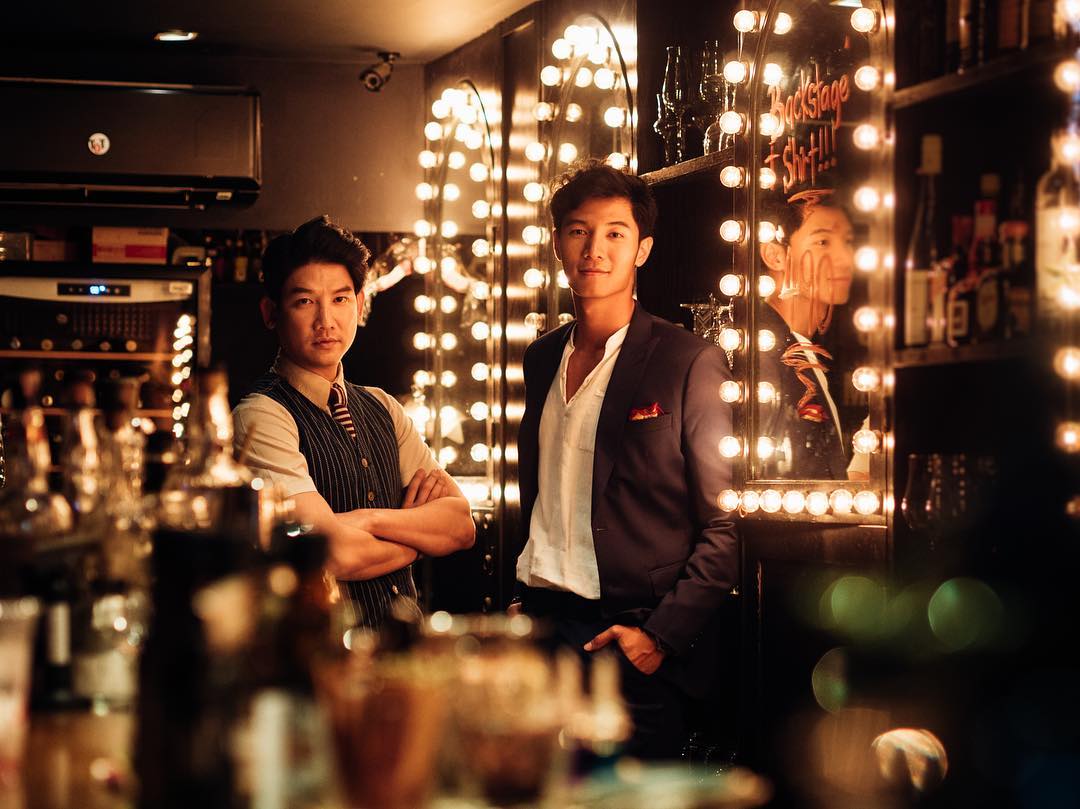 Photo Credit: @pycaptain on Instagram
Tucked away in the theatre-themed Playhaus boutique hotel's lobby in the heart of Thonglor, Backstage Cocktail Bar presents a different take on the glitz and glamor of Broadway. Take a seat at the bar, which is decked out as a dressing room, complete with mirrors that also serve as the day's drink menu board.
Backstage Bar also recently made the list at no. 33 of Asia's 50 Best Bars!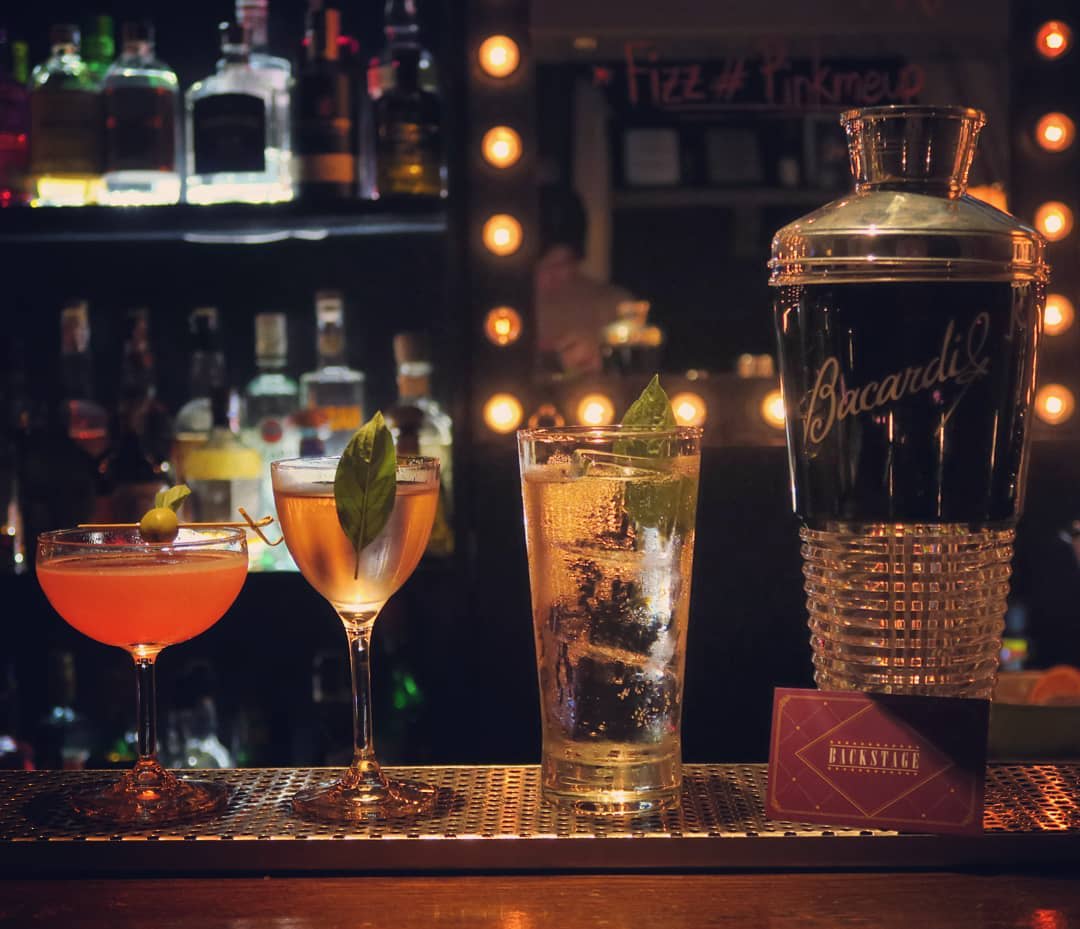 Photo Credit: @1ronnaporn on Instagram
Backstage Bar's enticing cocktails aren't just smoke and mirrors – there's quality and creativity in each drink. The signature C&Y captures a crisp autumn morning with chamomile vodka and yuzu puree, while the sultry Aphrodisiac nails the right balance of smoky, sweet and sour.
Backstage Cocktail Bar
Address: PlayHaus Thonglor 205/22-23, 55 Khlong Tan Nuea, Watthana, Bangkok 10110, Thailand
Opening Hours: Daily, 7pm to 2am
3. Pink Flamingo Bar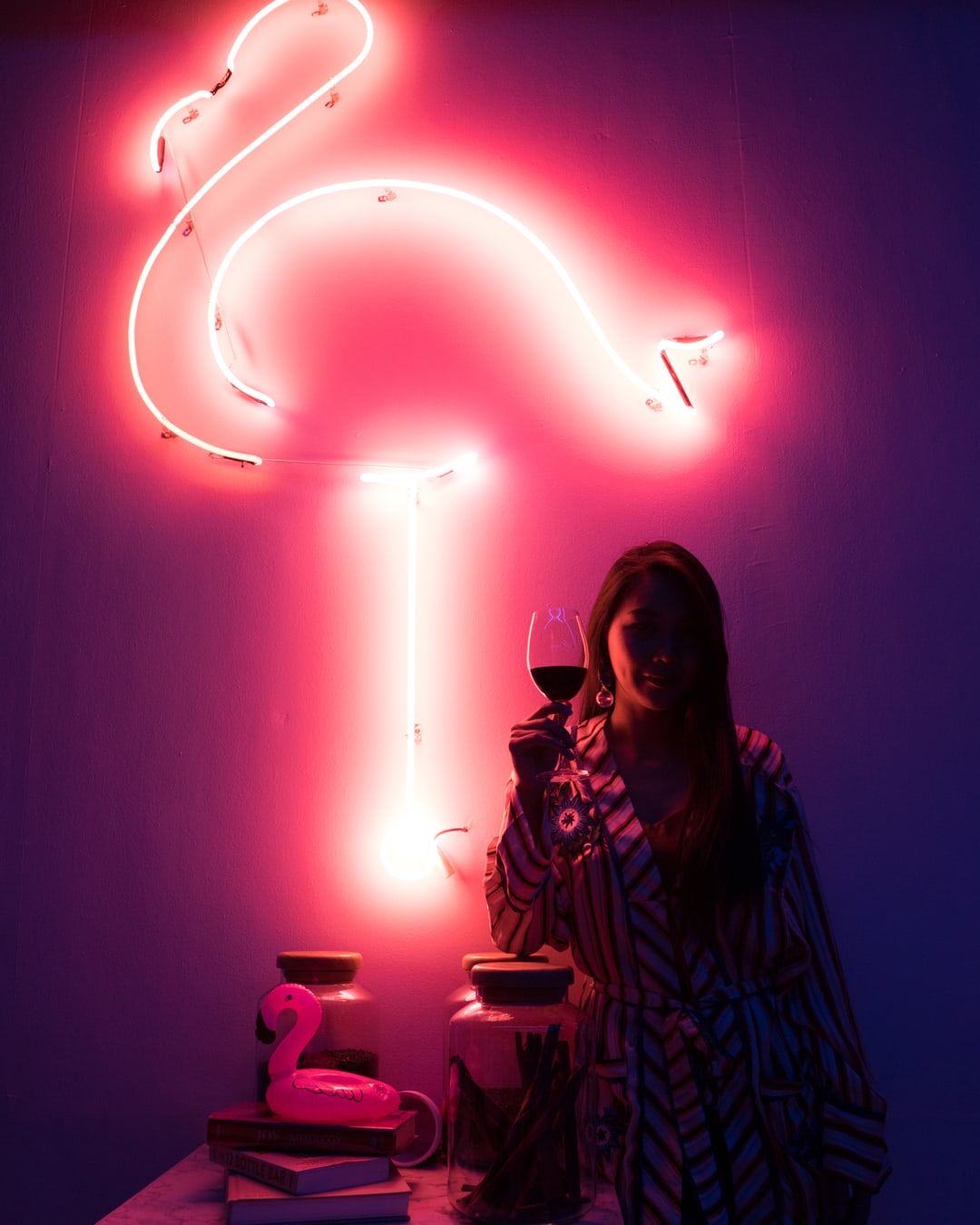 Photo Credit: @pinkflamingobkk on Instagram
Hidden behind Prelude Restaurant in Thonglor's Arena 10, Pink Flamingo Bar is the brainchild of the same team behind the Neo-French restaurant. Adopting the same focus on local ingredients and products as Prelude, this retro 80s tropical-themed hideaway has a menu of classic drinks and creative cocktails.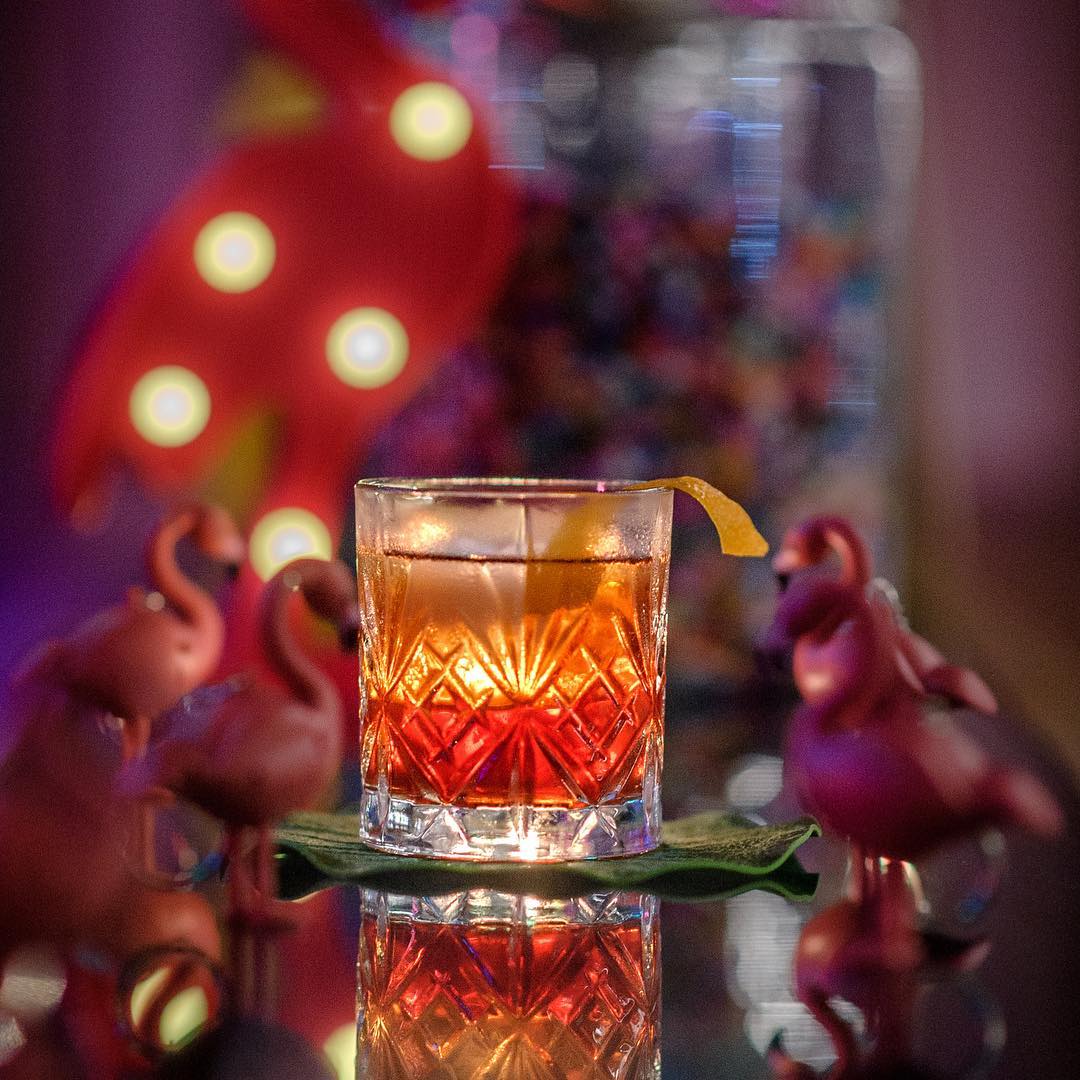 Photo Credit: @pinkflamingobkk on Instagram
Go beyond the usual Gin and Tonic with their signature pink gin and Fernet branca-infused Flamingo Sling, or try the seasonal Smoking Aces with peated whiskey, yellow Chartreuse and chocolate bitters. If you're feeling adventurous, order a bespoke Mystery Box and let the bartenders call the shots.
Pink Flamingo Bar
Address: Prelude, 2/F, Arena 10, Thonglor Soi 10, Bangkok, Thailand.
Opening Hours: Tuesdays – Sundays, 6pm – 12am. Closed Mondays.
Phrom Phong
4. The WoodShed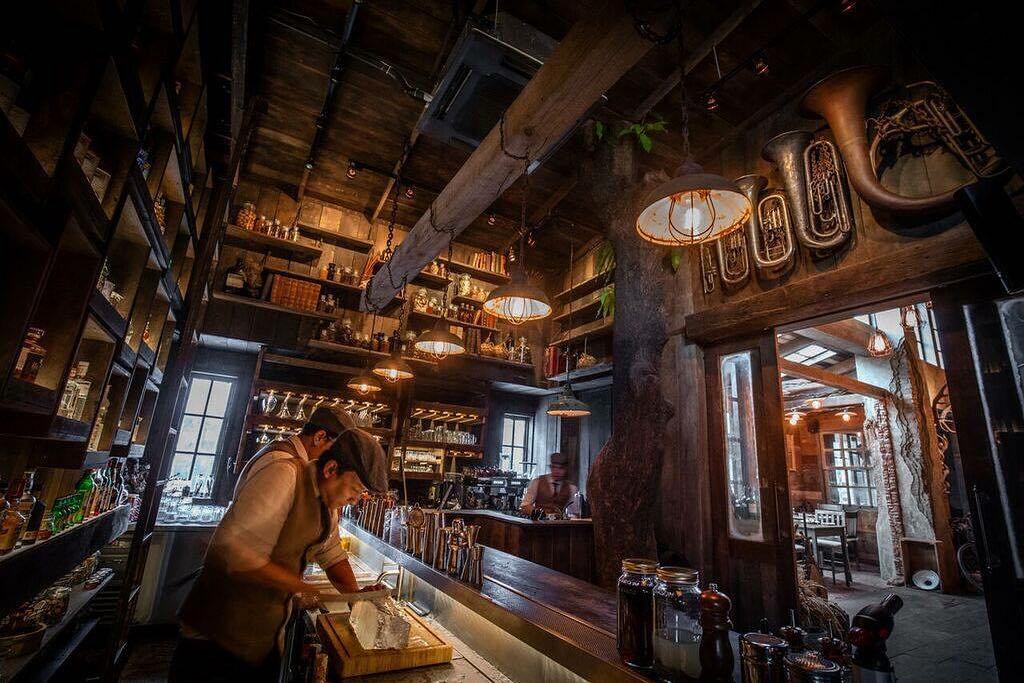 Photo Credit: @thewoodshedbkk on Instagram
The rustic farmhouse-style HARVEST restaurant takes on another guise, with the addition of a craft spirits bar hidden within its space. Aptly named The Woodshed, this bar is decked out in wood and hanging exposed lamps, with an tightly-curated stock of crafts spirits and liquors that start in their cocktails.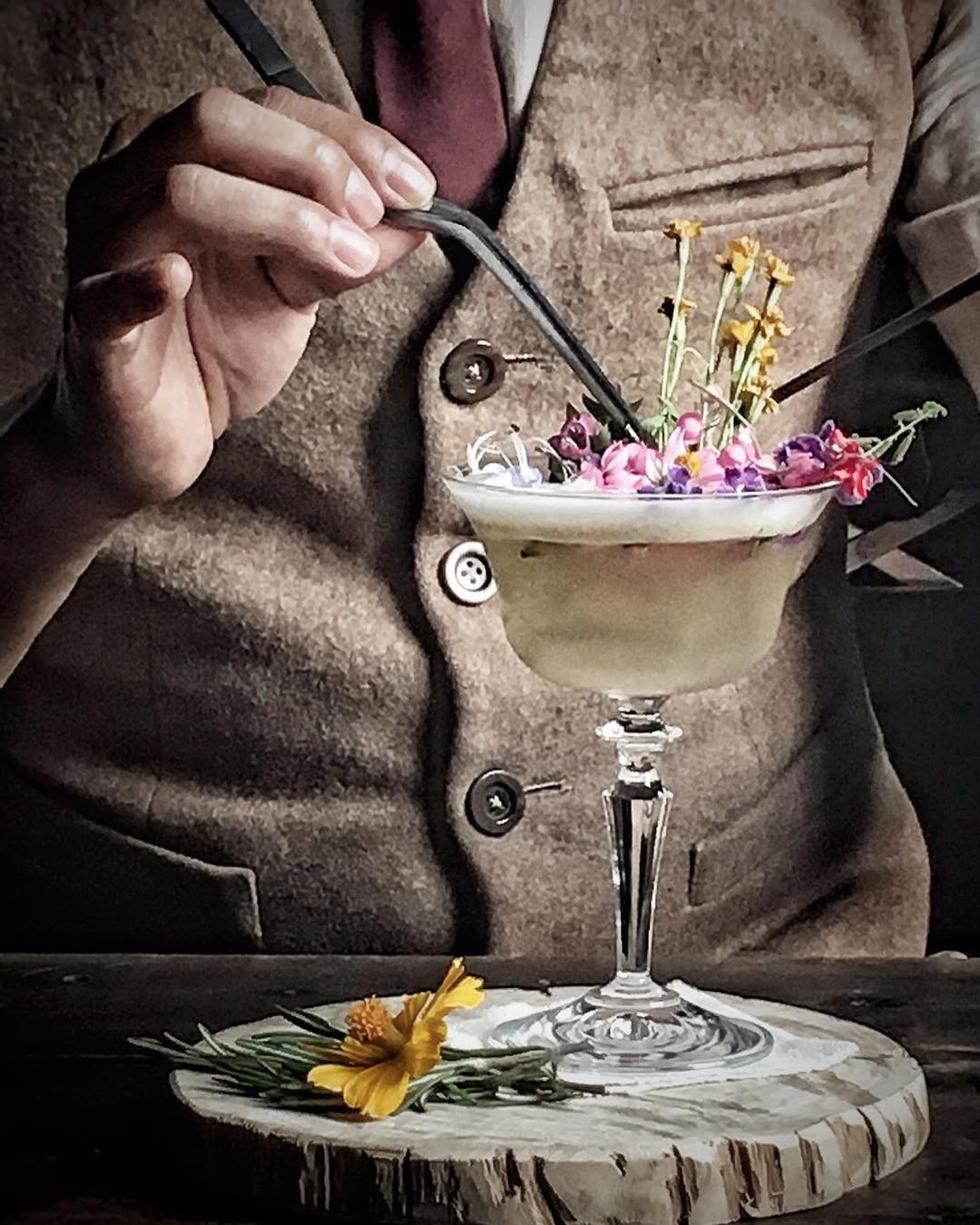 Photo Credit: @thewoodshedbkk on Instagram
Their latest flower-garnished Fleur combines two gins – Rock Rose winter gin and Pimm's No. 1 – with green chartreuse, fruit shrub and lemon juice for a drink that seems to merge all the seasons. On the flipside, The Smoke Lingers features Laphroaig 10 Year Old single malt, tequila, espresso and burnt walnut for a robust wake-up call.
Catch the live jazz band that plays on Mondays and Fridays, to make a lively bookend for your week.
The Woodshed
Address: 24 1 Soi Sukhumvit 31, Khwaeng Khlong Tan Nuea, Khet Watthana, Krung Thep Maha Nakhon 10110, Thailand
Opening Hours: Daily, 5.30am – 12am
5. Salon Du Japonisant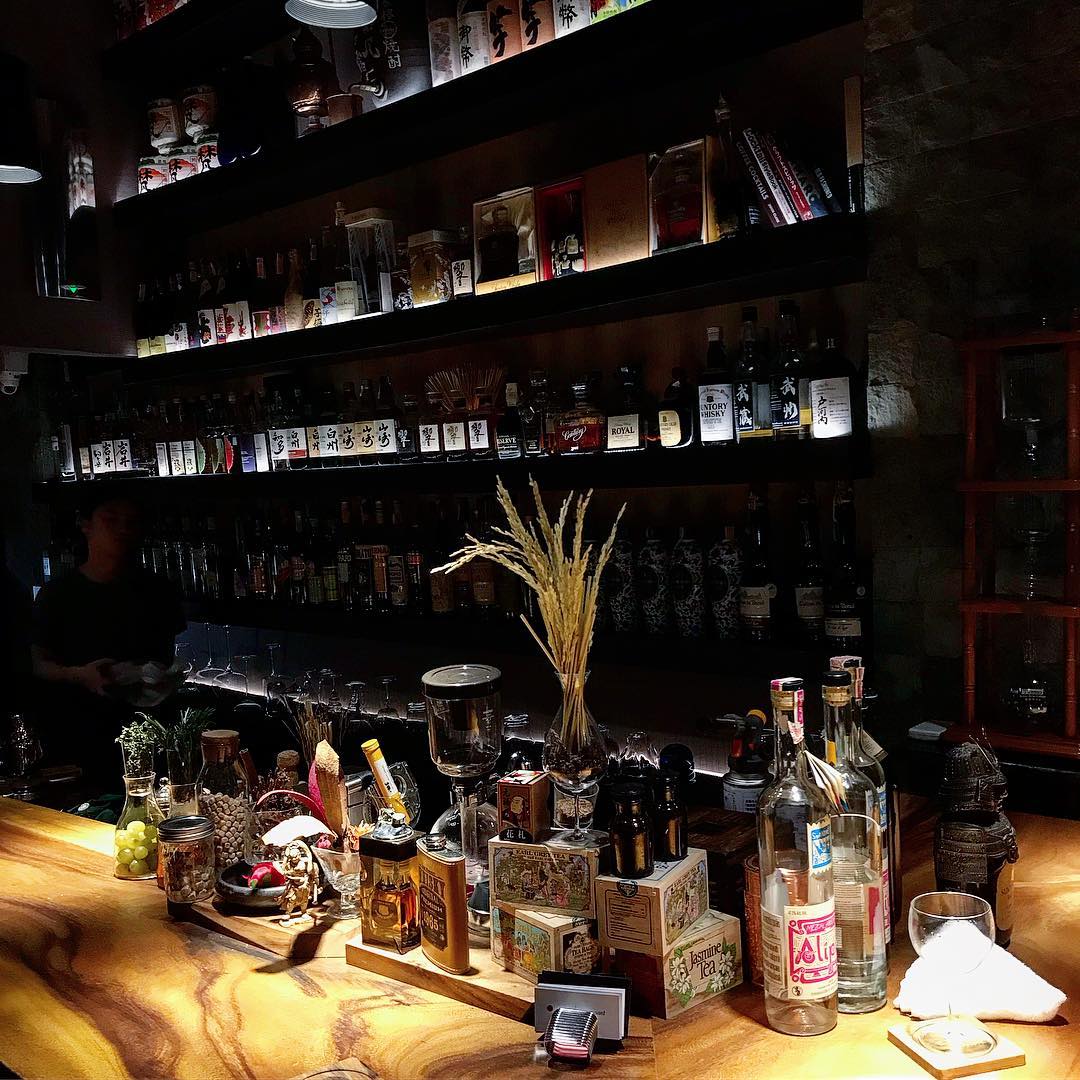 Photo Credit: @topws_ on Instagram
Opened by Bacchus Global – a well-known importer that supplies the Thailand bar scene with premium Japanese alcohol – Salon Du Japonisant is the place to be for a journey into the world of Japanese spirits.
Hidden by an unmarked door at the corner of Soi 39, this showroom is designed to create a welcoming, almost homely ambience – almost as if you stepped into an upscale pseudo-retro Japanese house.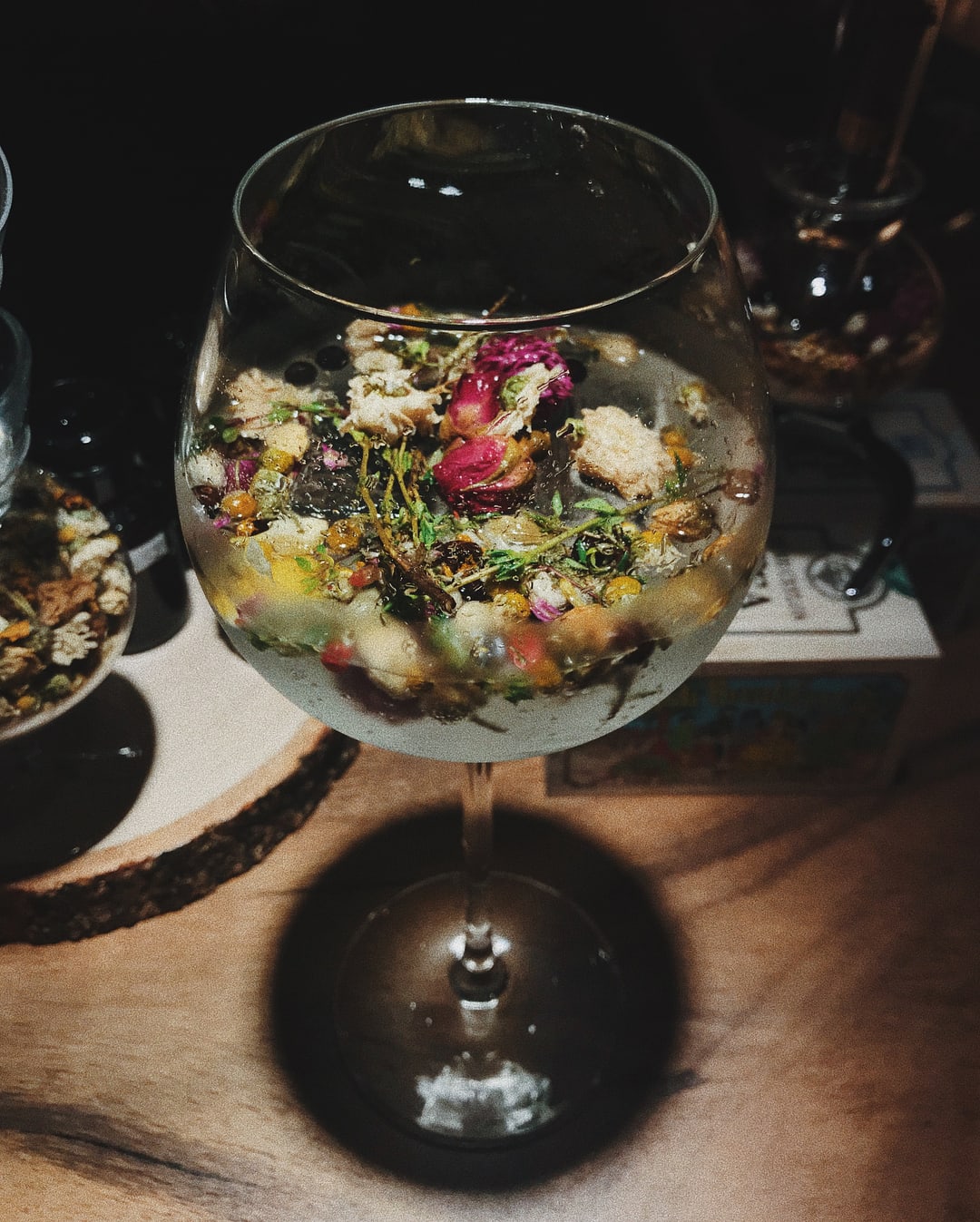 Photo Credit @graceassa on Instagram
Start your night judiciously from a wide selection of Suntory, sake and other Japanese liquors, before moving on to trying these premium spirits as cocktails. A Japanese Mojito with shochu and lime makes for a good start, or pick the heavier Suntory Chita Old-Fashioned, with a twist of green tea bitters and kuromitsu to sweeten.
Salon Du Japonisant
Address: 36/5 Soi Sukhumvit 39, Soi Prommit, Klongton Nua Watthana, Bangkok 10110, Thailand
Opening Hours: Mondays – Saturdays, 6pm – 1am. Closed Sundays.
6. ABar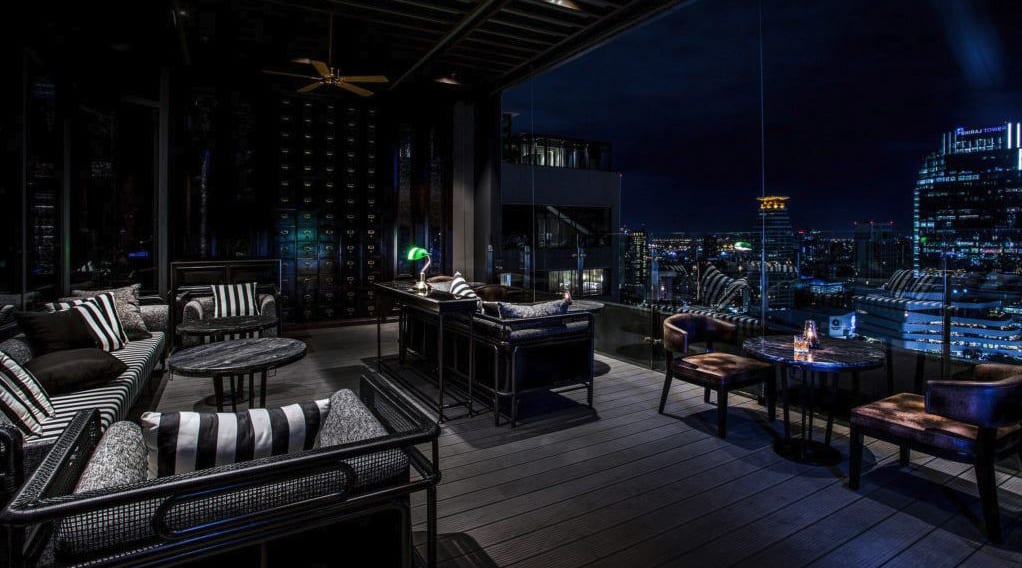 High up on the 37th floor of Bangkok's Marriott Marquis Queen's Park hotel, ABar is the place to head to for a view of Bangkok's stunning skyline. With cushioned lounge seats, floor-to-ceiling windows, and a playlist of smooth jazz music, ABar is just the place for a classy night out.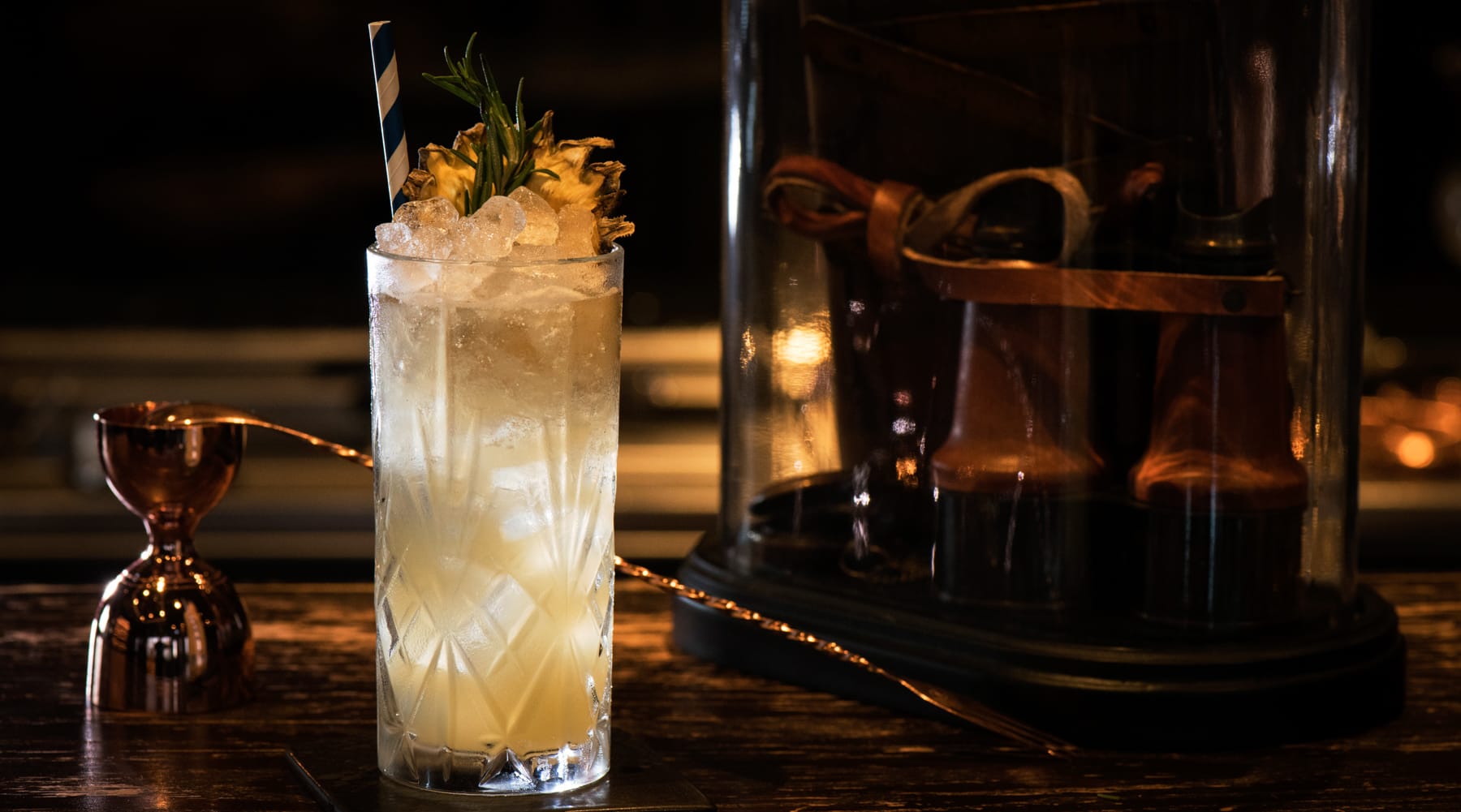 From the menu of handcrafted cocktails, the rooibos tea-based Baker Street Rose makes for a playful start, while the strait-laced Tuxedo remains a sensible choice. You'll get an order ABar's signature AB Tacos or Crispy Rice to accompany your cocktails, as well as a special price, if you secure your table through Klook.
ABar
Address: 37th Floor, South Building, Marriott Marquis Queen's Park, 199 Sukhumvit Soi 22 Klong Ton,Klong Toey Bangkok, 10, 10110
Opening Hours: Daily, 6pm – 1am
Sukhumvit
7. Havana Social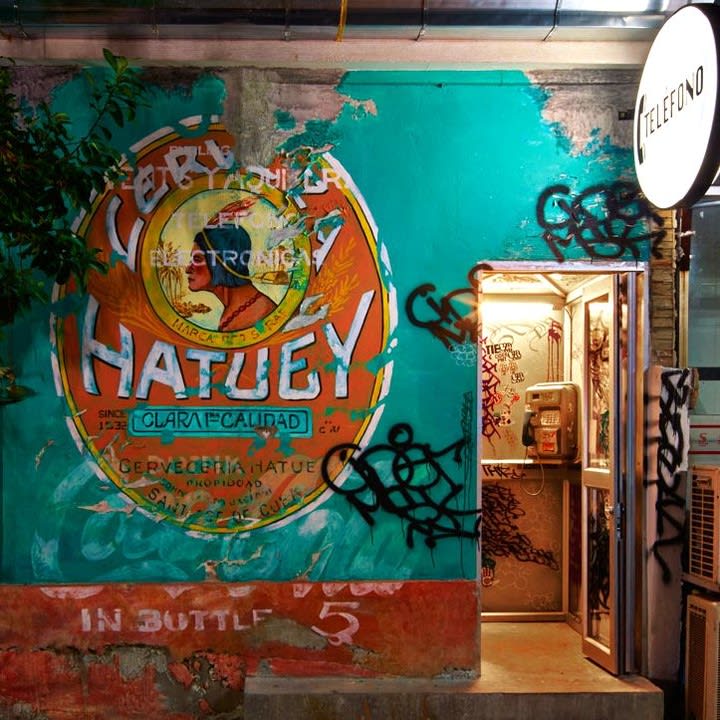 Photo Credit: @havanasocialbkk on Instagram
Havana takes the speakeasy experience to a whole new level. Set in a colorful mural-painted concrete wall, its entrance is completely unmarked, with just a graffiti-ed phone booth in sight. Step in, call up Havana for the day's passcode, and dial it in to unlock the false door hidden at the back of the booth.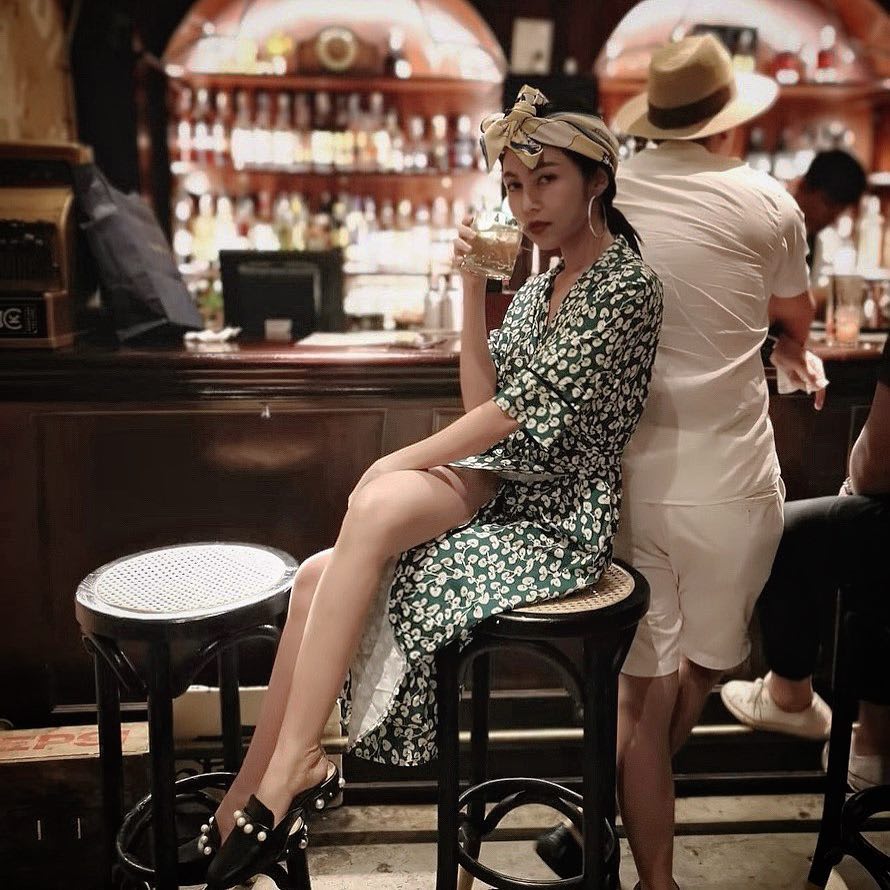 Photo Credit: @i_pont_yoyo on Instagram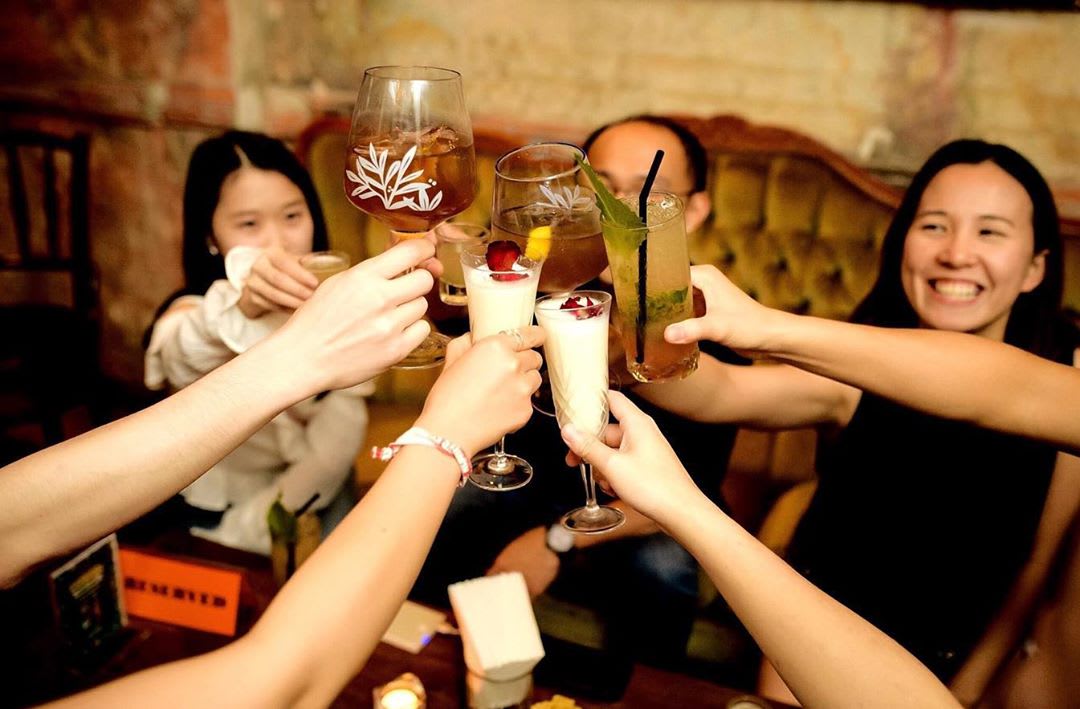 Photo Credit: @havanasocialbkk on Instagram
With tiled floors, mismatched vintage furniture and tall bar stools, Havana transports you to 1940s pre-revolution Cuba. Party it up with a zesty kaffir lime-spiked Cuba Libre for that classic Bacardi-and-coke combo, and order up a plate of empanadas or a Cuban sandwich for bar snacks. Don't miss the Friday and Saturday nights at Havana, when the live Cuban jazz band plays!
Havana Social
Address: Sukhumvit Soi 11, 41/3 Soi Sukhumvit 11, Khlong Toei Nuea, Watthana, Bangkok 10110, Thailand
Opening Hours: Daily, 6pm – 2am
8. #FindThePhotoBooth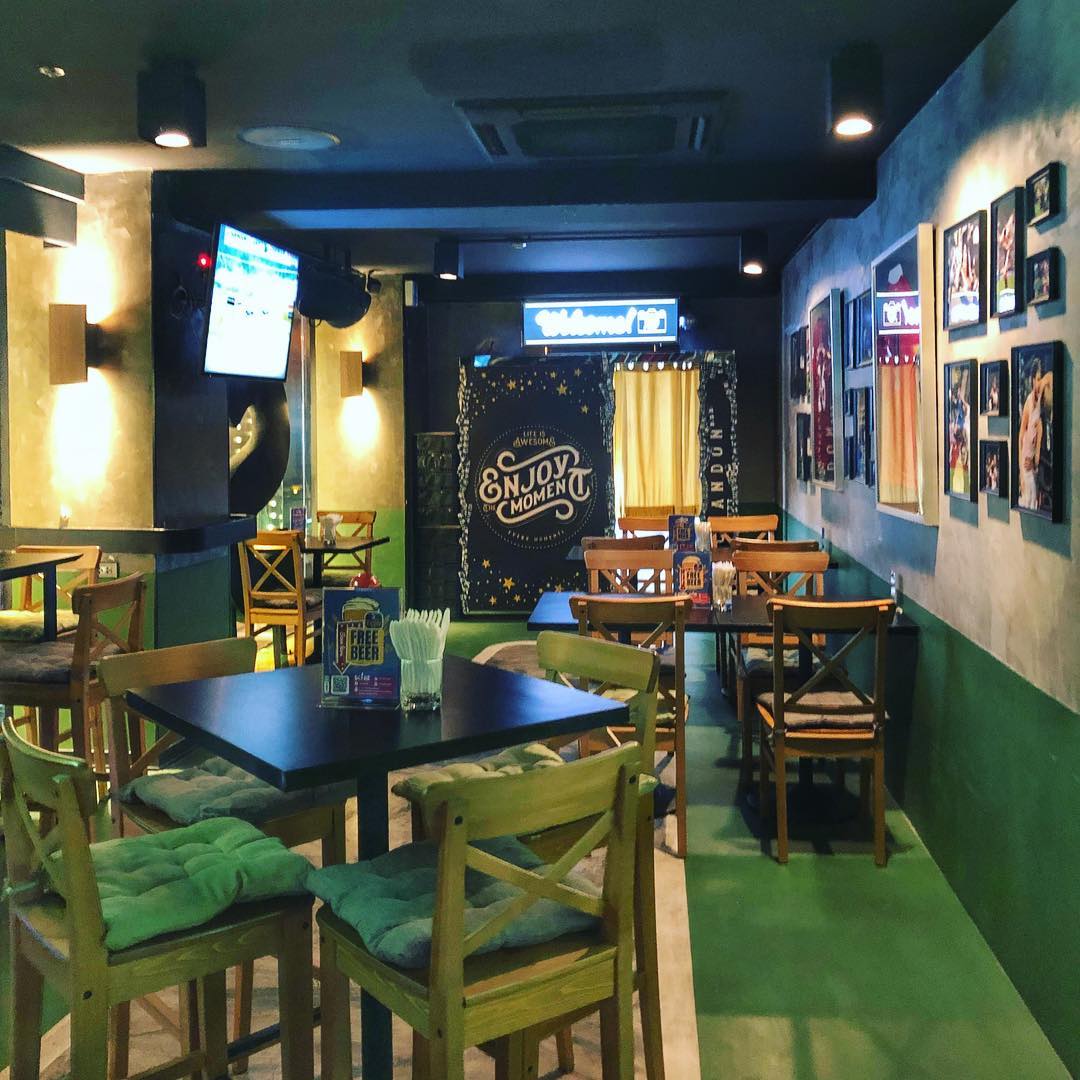 Photo Credit: @zhixy on Instagram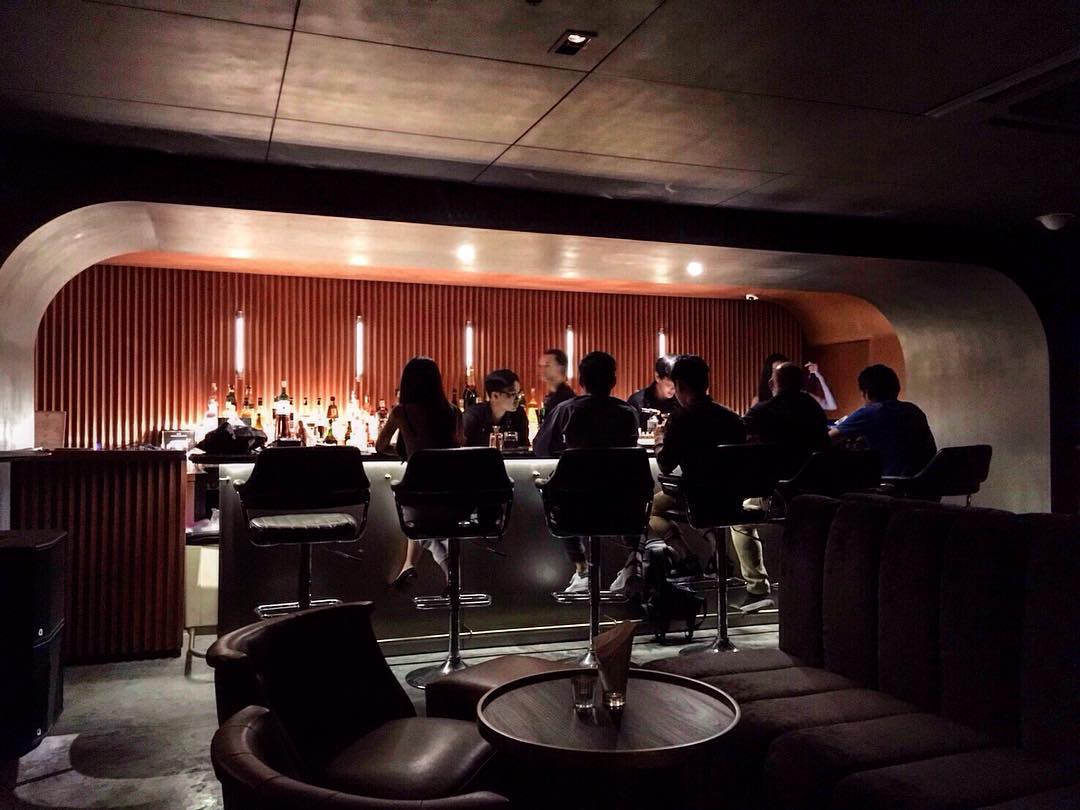 Photo Credit: @fiatfiata on Instagram
#FindThePhotoBooth could be Bangkok's most photo-worthy speakeasy, in more ways than one.
To access this hidden bar, you first have to climb up to the second floor of 8 On Eleven to Score Bar, which is your regular run-of-the-mill sports bar. At the side of the room, you'll find what appears to be working photobooth where you can pose for instant photo prints. That's where the night begins.
Photo Credit: @zhixy on Instagram
We won't drop too many details. Once you figure out how to get past the innocuous facade, you'll find a sleek cocktail bar that serves up both classic and South-East Asian-inspired drinks, founded by four of Asia's top bartenders – including one from Singapore's Nutmeg and Clove.
You get to keep the instant photos to remember your night – this is one night spot where the drinks themselves are just half the fun.
#FindThePhotoBooth
Address: 11 Sukhumvit Rd, Khwaeng Khlong Toei Nuea, Khlong Toei, Krung Thep Maha Nakhon 10110, Thailand
Opening Hours: Daily, 6pm – 2am
9. Q&A Bar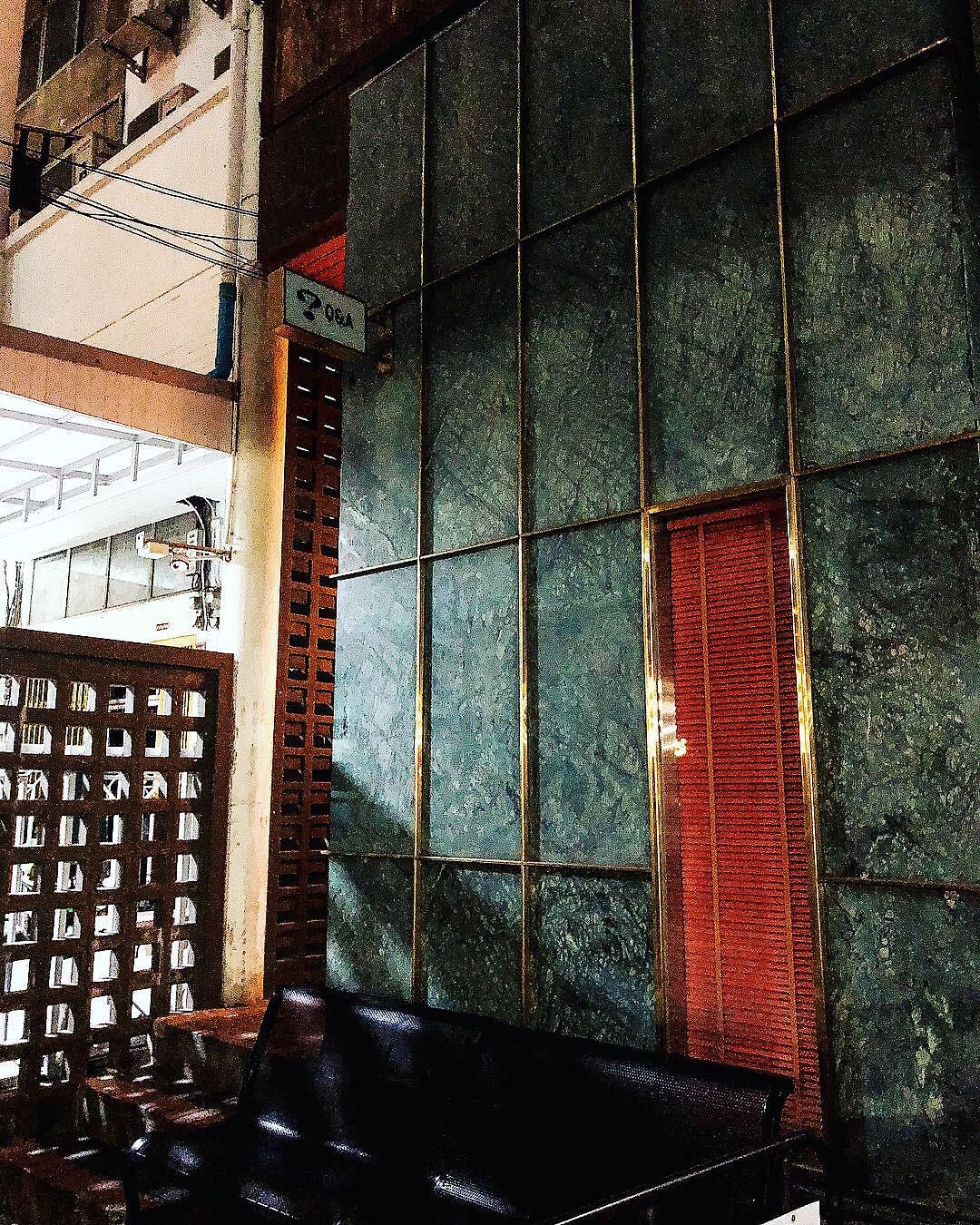 Photo Credit: @c.o.p_bar.tw on Instagram
Hidden inside one of the little alleyways in Sukhumvit, Q&A Bar is marked only by a small signage located high above the narrow doorway. Having clinched a spot on Asia's 50 Best Bars in 2017, this speakeasy is done up in the style of a Jazz Age railway carriage car.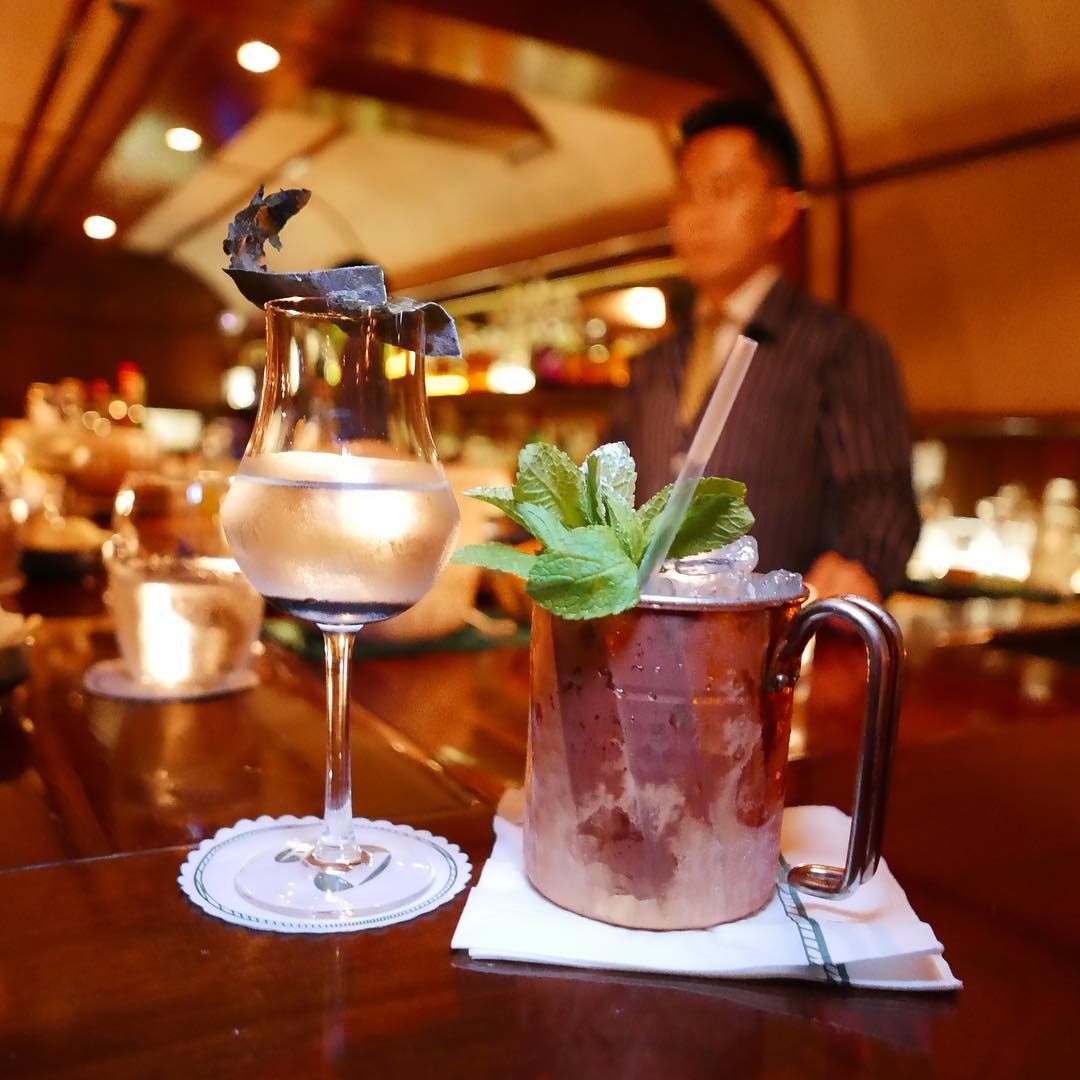 Photo Credit: @mig_guerrero on Instagram
The main pull of Q&A is its Cocktail Journey experience, featuring 52 different classic cocktails from all corners of the world. If you decide to embark on this journey, you'll get a passport book with a deck of 52 collectible cards – along with four drinks right off the bat. If you're seeking something else, the bartender will also be more than happy to make you a bespoke drink.
Q&A only has 10 seats, which are available only by advanced booking. Walk-ins are welcome at the standing counter – although you might be asked to return at a later time if the space is too full.
Q&A Bar
Address: 235/13 Soi Sukhumvit 21, Khwaeng Khlong Toei Nuea, Khet Watthana, Krung Thep Maha Nakhon 10110, Thailand
Opening Hours: Daily, 7pm – 2am
10. The Bar Upstairs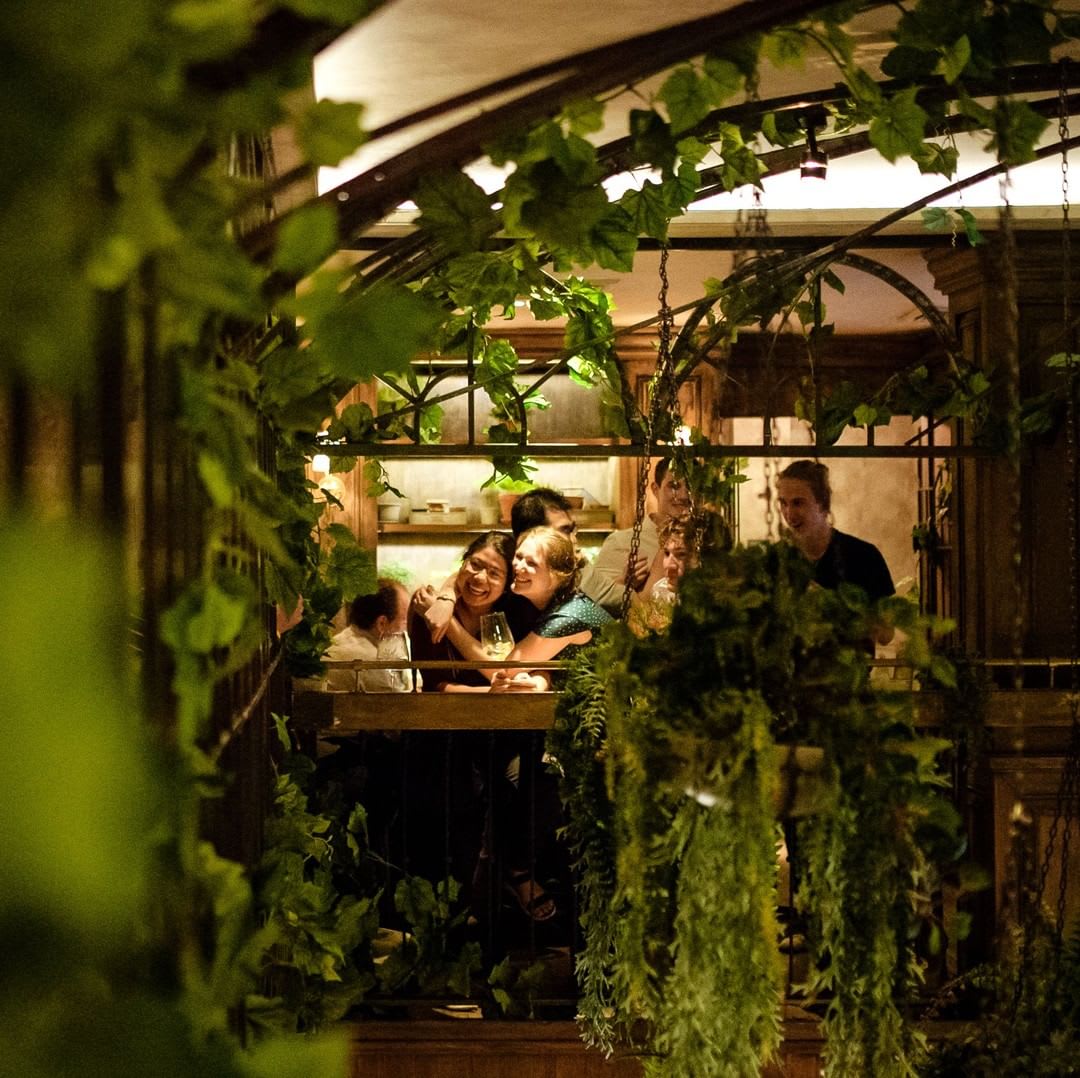 Photo Credit: @upstairs_bkk on Instagram
For an escape to a secret garden, head to The Bar Upstairs. A set of greenery-shrouded stairs leads in front of Brasserie Cordonnier leads to the entrance of this wine bar hideaway, which is perched on top of the Soi 11 French restaurant.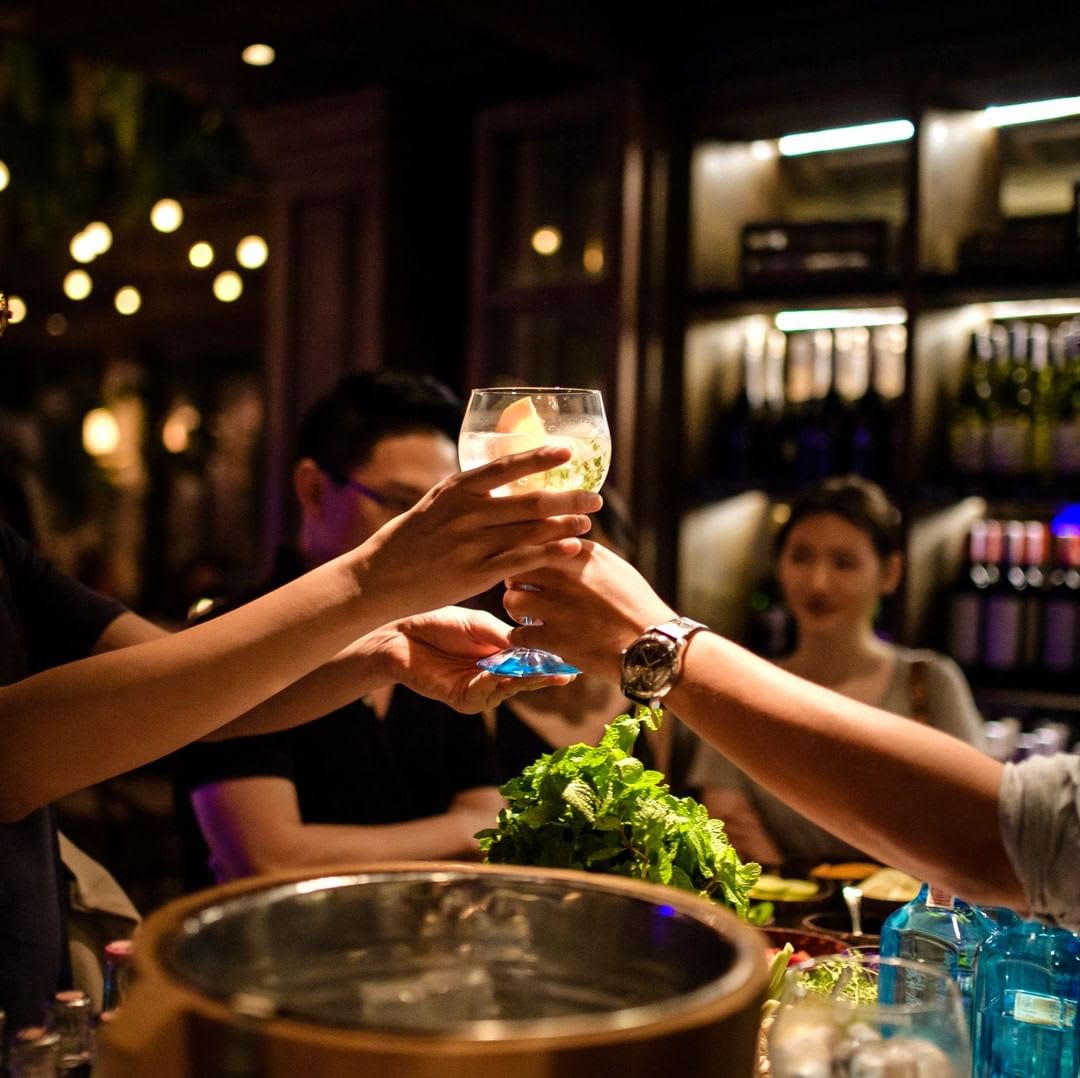 Photo Credit: @upstairs_bkk on Instagram
The ambience is a far cry from most other noisy bars and nightclubs in Sukhumvit. Find a spot in their cosy lounge, or go up one more floor to an open-air terrace decorated with fairy lights and hanging plants, alongside a perfect view for people watching.
Whether you're a connoisseur or here for a casual drink, this wine destination remains accessible to all, with over 150 wine labels. Pair your drink with a selection of cheeses and escargots, or get a hearty Croque Monsieur for something more substantial. Don't miss their Friday night The Grape Escape happy hour from 5pm – 8pm, where you can score 1-for-1 deals on sangria, beer and selected cocktails!
The Bar Upstairs
Address: 3rd floor, 33/30 Sukhumvit Rd. Soi 11, Klong Toey Nua, Wattana, Bangkok 10110, Thailand
Opening Hours: Daily, 5pm – 12am