Let the family fun begin
Located in the north-east of Australia, Queensland is the second largest and third most populous state. The subtropical climate throughout the year makes Queensland a great place to explore its great outdoors all year round. The two most notable cities in Queensland are Gold Coast and its capital city, Brisbane located just under an hour's drive away. Known for being two of the most family-friendly destinations in the country, keep reading to find out which activities should be on your must-do list!
Gold Coast
A city home to glistening beaches, diverse wildlife, and exciting theme parks, it's no wonder that the Gold Coast is a popular destination for many families travelling with young ones. Get ready to embrace the great outdoors of this coastal city and find out what are the activities great for families!
1. Warner Bros Movie World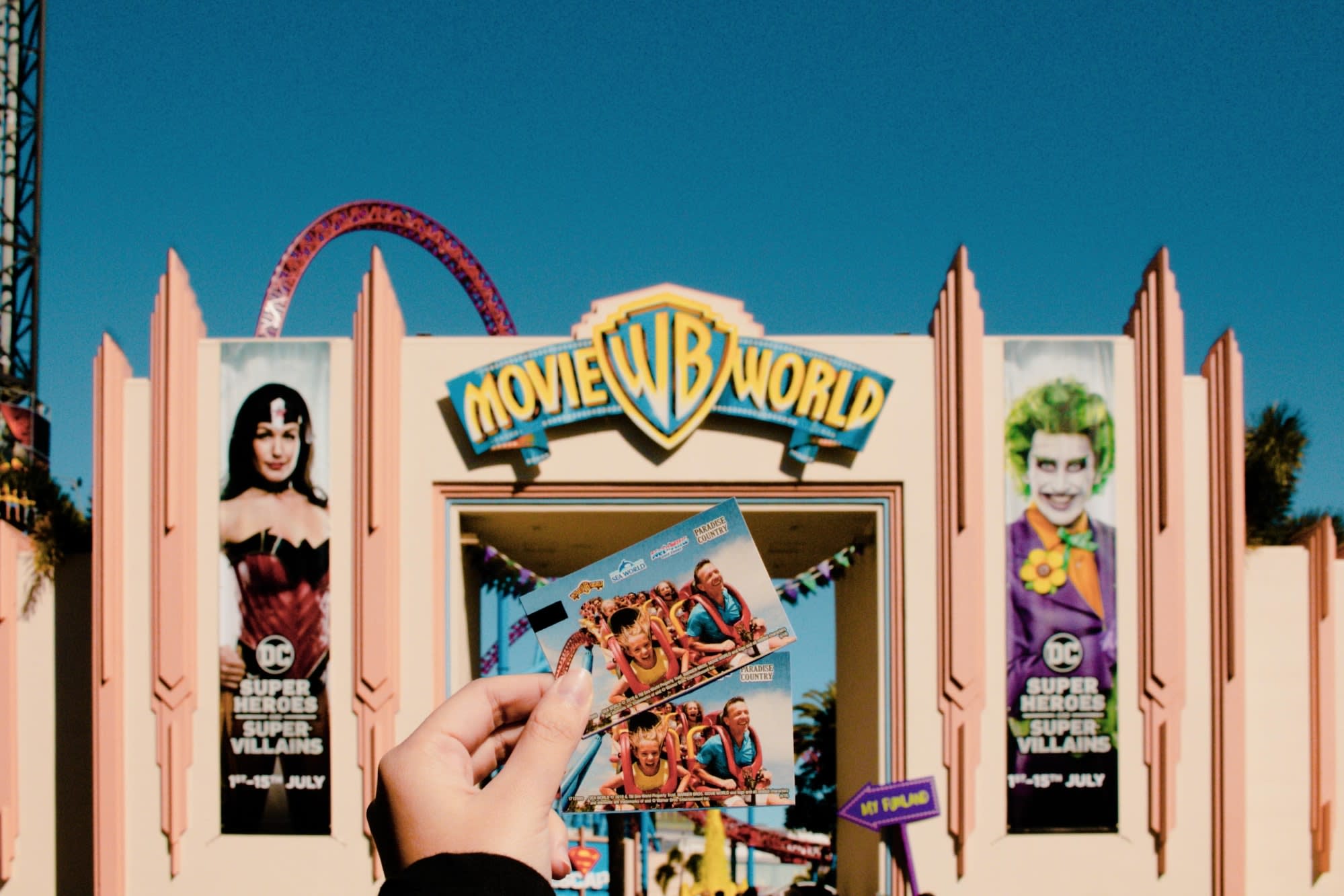 One of the Gold Coast's most notable theme parks, Warner Bros Movie World will transport you into the universe of your favourite movie characters in no time. If you're a family of daredevils, however, you can hop on the thrilling rides to get your heart pumping like the Superman Escape, Scooby-Doo Spooky Coaster, and Arkham Asylum. There are also a number of family-friendly activities in the park like their famous Star Parade on the Main Street where you can catch fan favourite DC and Looney Tunes characters! There's also a section dedicated just for children at Kids' WB! Fun Zone with activities like a 'junior driving school', carousel, and more, Klook pro-tip: Arrive at Main Street at least 20 minutes before the show starts. We suggest standing in front of Ben and Jerry's store for the best view.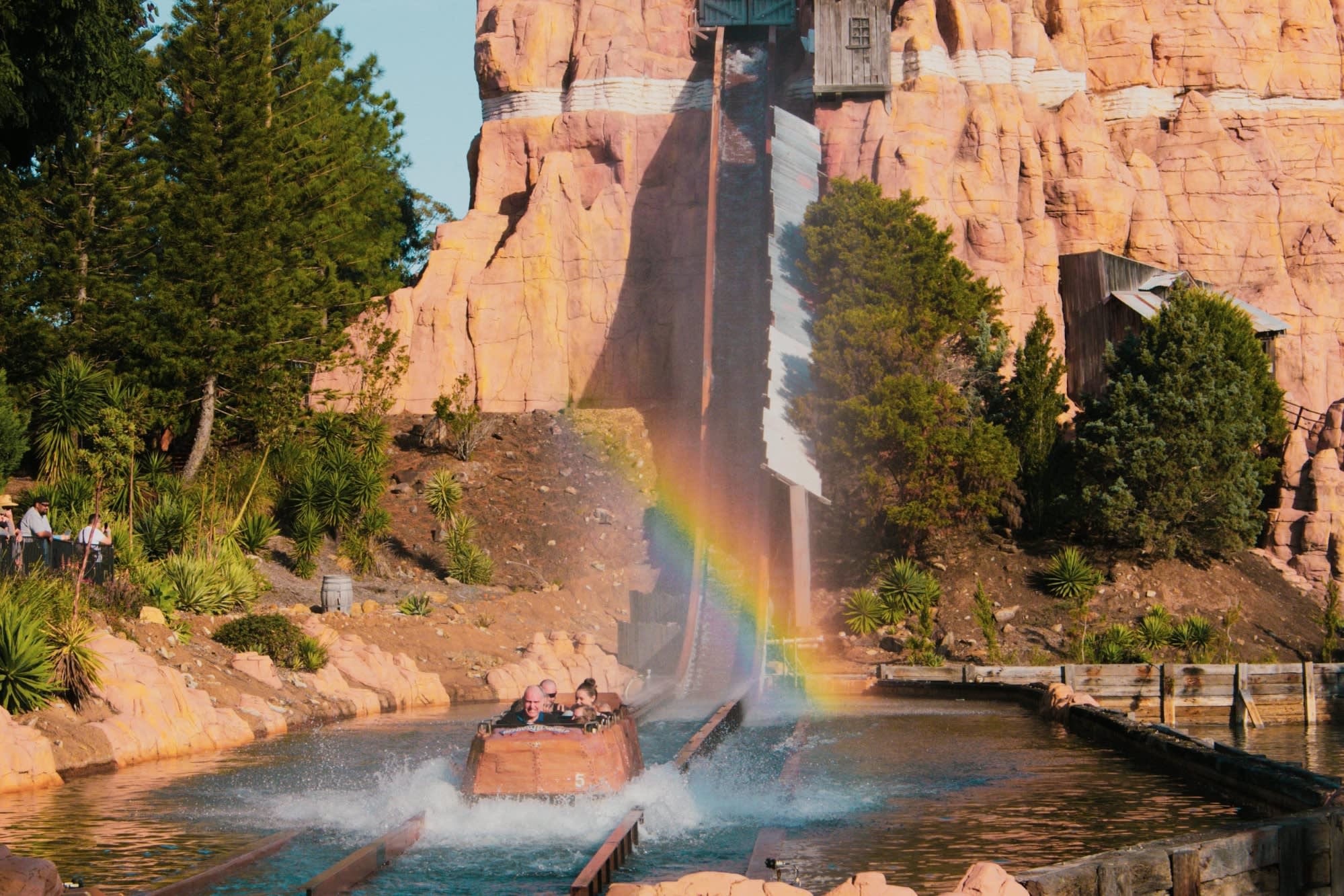 With its wide space and level ground, the park is easily accessible for wheelchairs and strollers. Besides that, do keep in mind that outside food is not allowed into the park except for guests with dietary allergies and those with babies and infants. Fruits and bottled water, on the other hand, are allowed. Make sure your family's day at the theme park is as hassle-free as possible with a roundtrip shared transfer to and from your hotel in Gold Coast. For the best value, you can also get a Gold Coast Theme Parks combo ticket which gives you access to Movie World, Sea World, Wet'n'Wild and Paradise Country. Klook activities mentioned: Warner Bros Movie World Ticket Gold Coast Theme Parks Combo Ticket Theme Park Express Transfers for Gold Coast
2. Dreamworld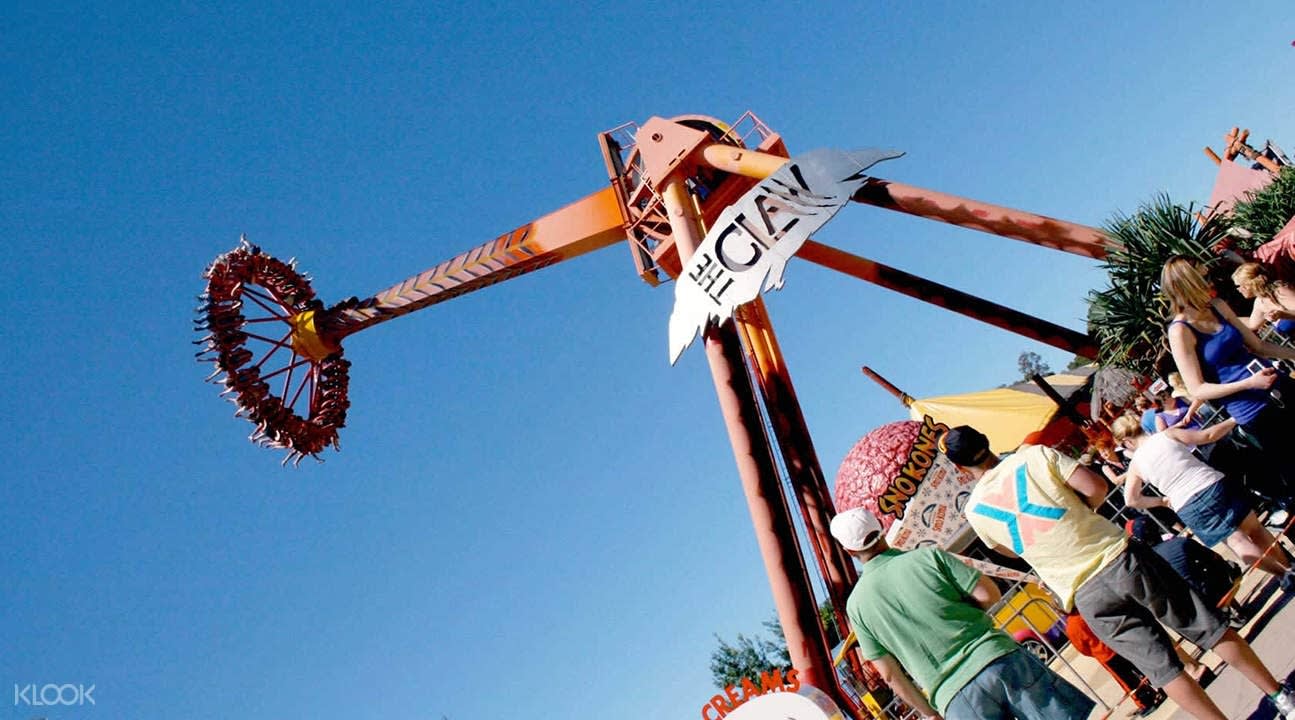 Another notable theme park in Queensland is Dreamworld, which is said to be the biggest theme park in Gold Coast. It's home to multiple exciting rides, fun slides, lively shows, and animals encounter all in one place. Those travelling with small children can join in the fun with Dreamworld family rides and kids rides. Fans of waterparks will surely enjoy splashing about WhiteWater World's wave pool, gliding down the slides, or simply relaxing in the cabana. Remember to pack extra clothes if you're planning a visit to the waterpark!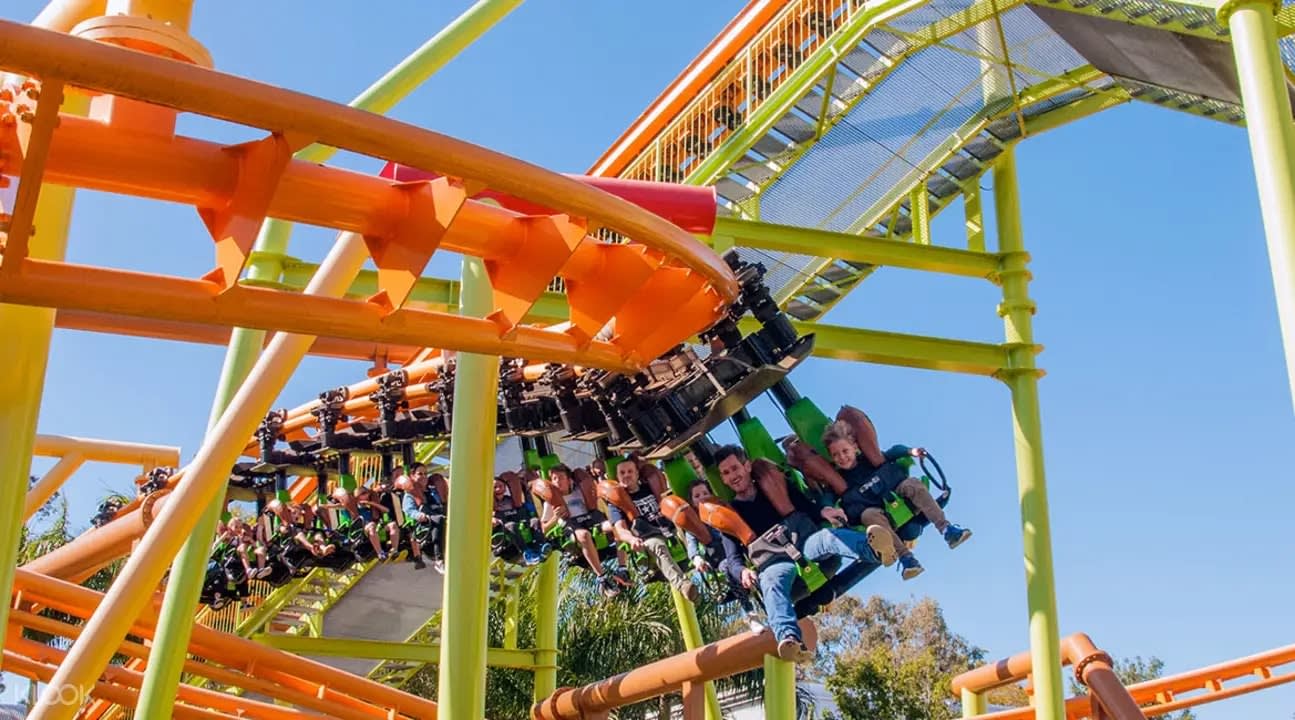 For the thrill-seekers, take on the challenge of Dreamworld's Big 9 rides like The Claw, The Giant Drop, Buzzsaw, Tower of Terror II and more. These scream-inducing and heart pumping thrill rides will leave you weak in the knees.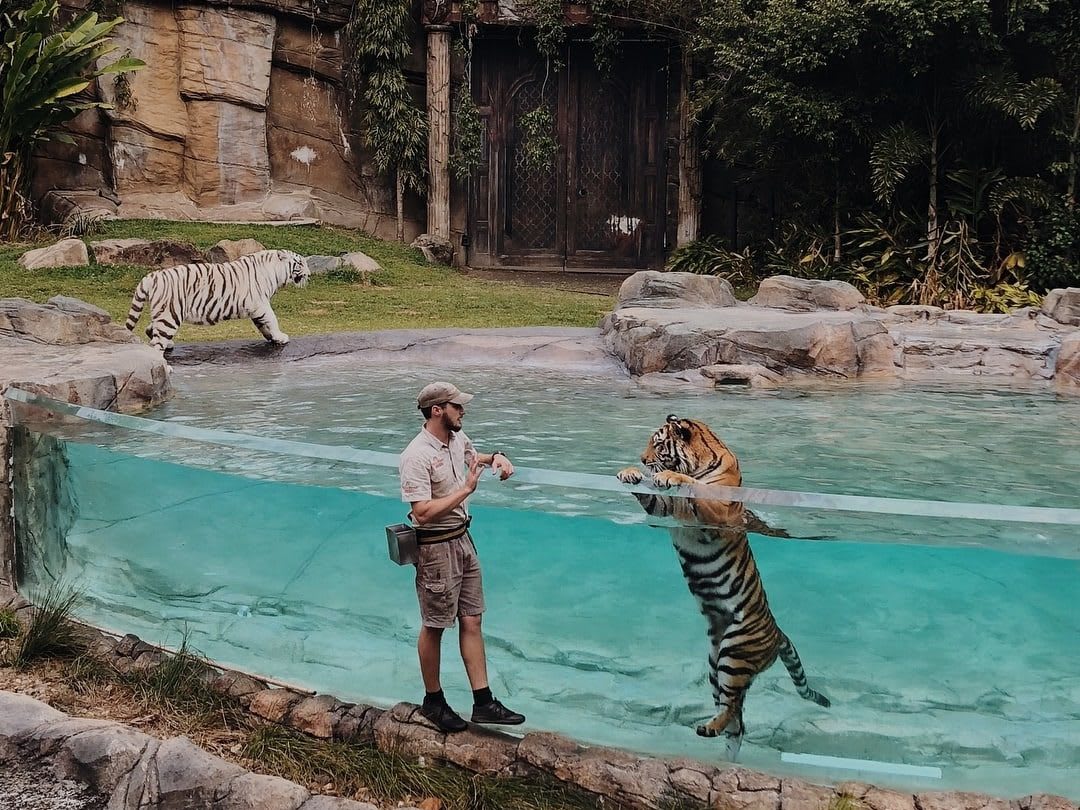 Photo Credit: @originalmarianne (Instagram)
An area you definitely should not miss is the Tiger Island. An interactive tiger exhibit, park-goers can book a slot to experience feeding a tiger. Dreamworld is the only location in Queensland where you can do this! Alternatively, you can also get up close and personal with these animals during the park's daily tiger presentations. Spending the day at a theme park with the family can be tiring, so save yourselves the hassle by opting for a fast, convenient, and affordable roundtrip transfer service, which is wheelchair and stroller-friendly. For those coming from Brisbane, you can opt for a Dreamworld admission inclusive of Brisbane roundtrip transfer. Klook activities mentioned: Dreamworld Tickets Dreamworld Tickets with Brisbane Transfers Theme Park Express Transfers for Gold Coast
3. TreeTop Challenge at Tamborine Mountain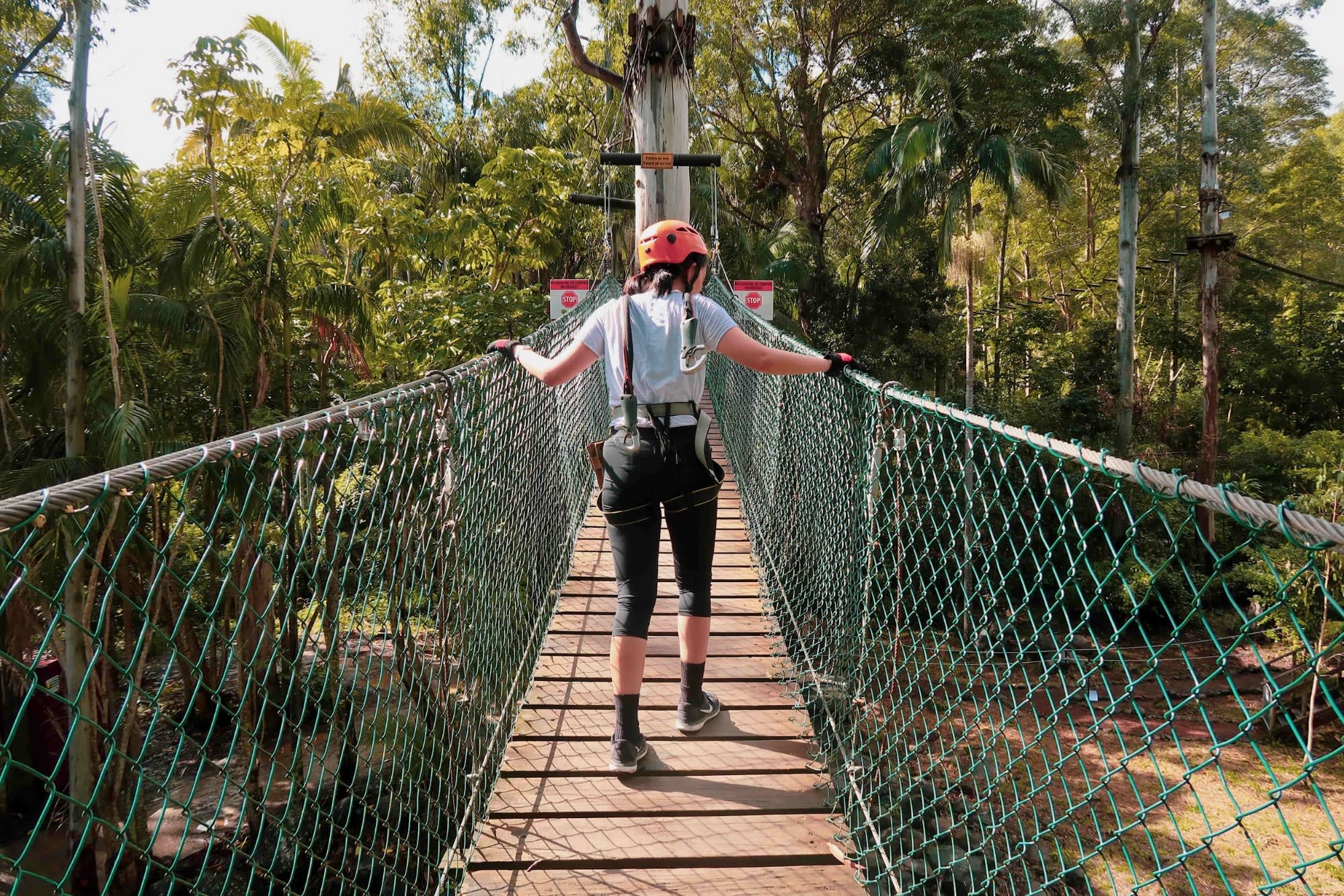 When in the Gold Coast, it's a must to spend some time in the great outdoors. Make sure you head over to one of Australia's largest adventure attraction parks, TreeTop Challenge at Tamborine Mountain. Boasting a selection of activities spread across their 9 acres of pristine natural bushland, it's the perfect place for nature lovers. Suitable for children aged 7 and above, as well as adults, you can find rope and wire challenges like ziplines, skyfall jumps, suspended bridges, and more.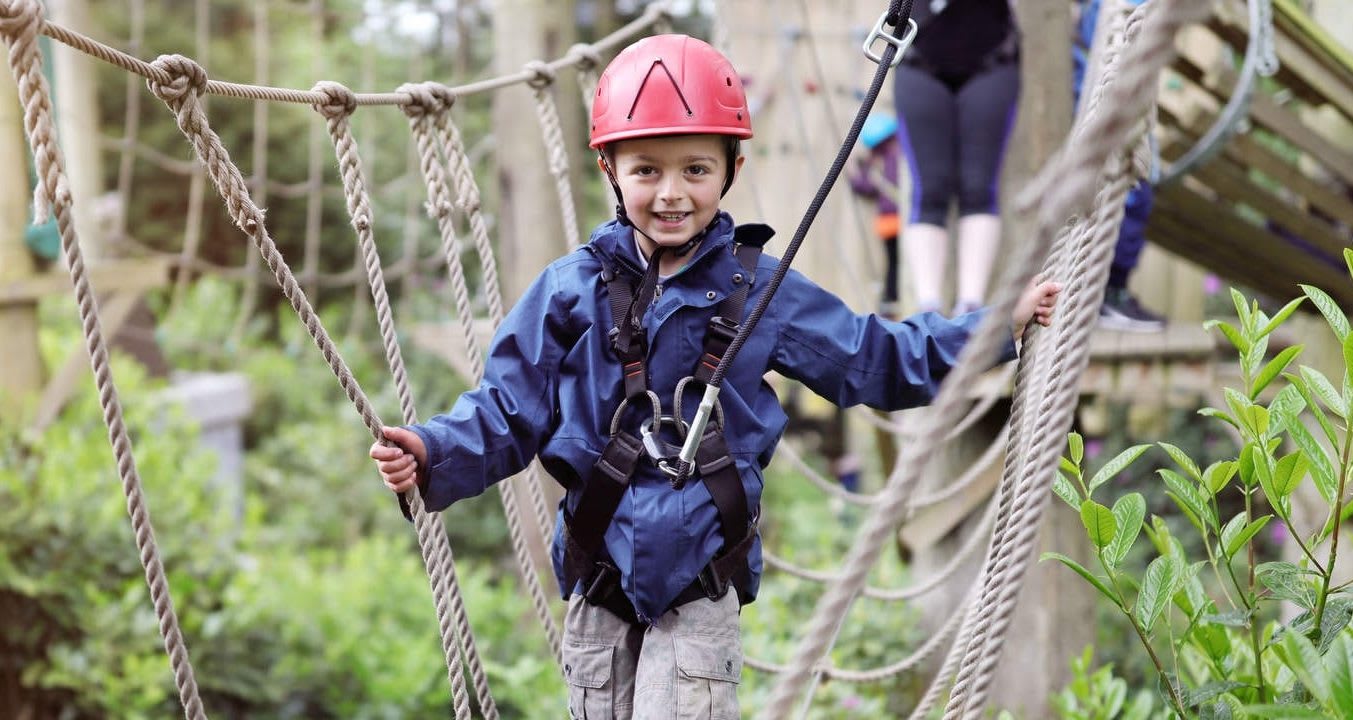 There are several courses varying in different difficulty and intensity levels, to ensure that everyone gets to have fun at their own pace. From balancing on suspended bridges to swinging from one treetop to another, it's a day out in nature that the family will remember for years to come. Klook activity mentioned: TreeTop Challenge
4. Paradise Country Aussie Farm Experience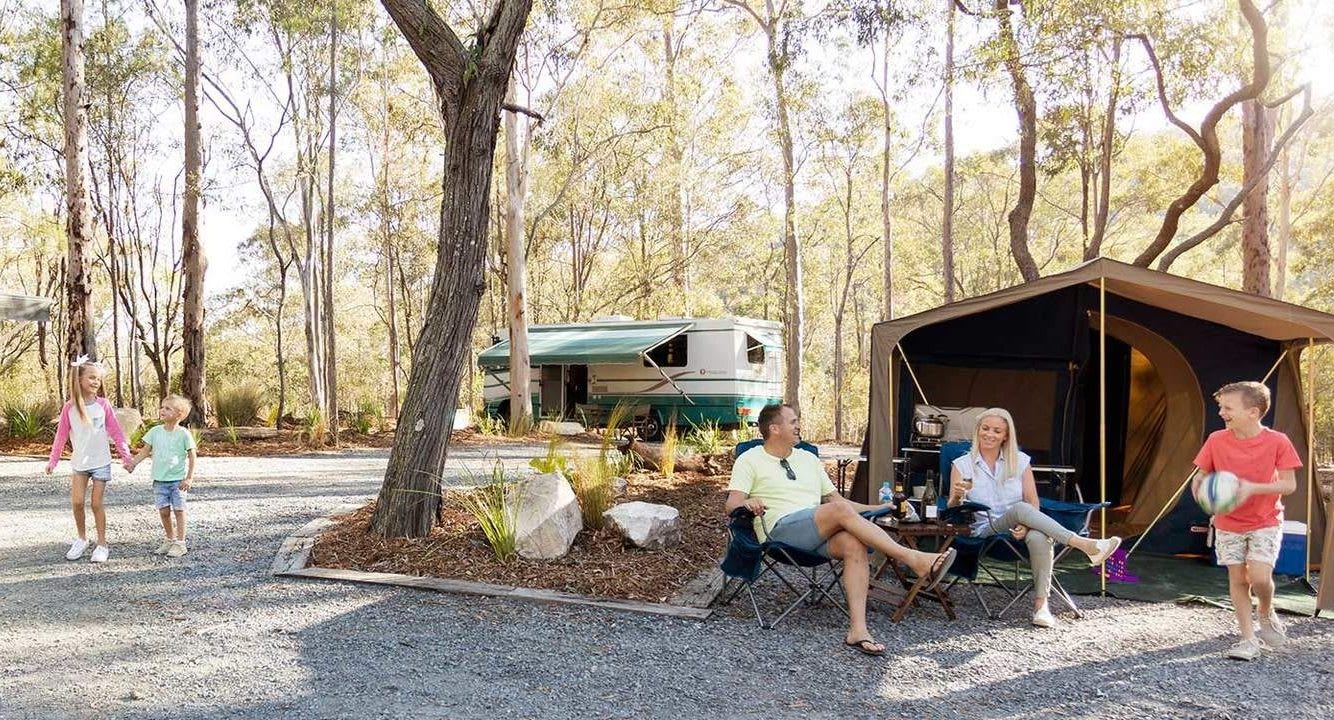 If you live in the city, a visit to Paradise Country is a breath of fresh air! This top Aussie farm experience on the Gold Coast is a popular family destination and perfect for those looking for a quick escape from the hustle and bustle of the city. Experience the rustic Australian outback life with animal encounters as well as fun and educational shows on sheep shearing, animal herding with sheepdogs, riding stock horses, and throwing boomerangs.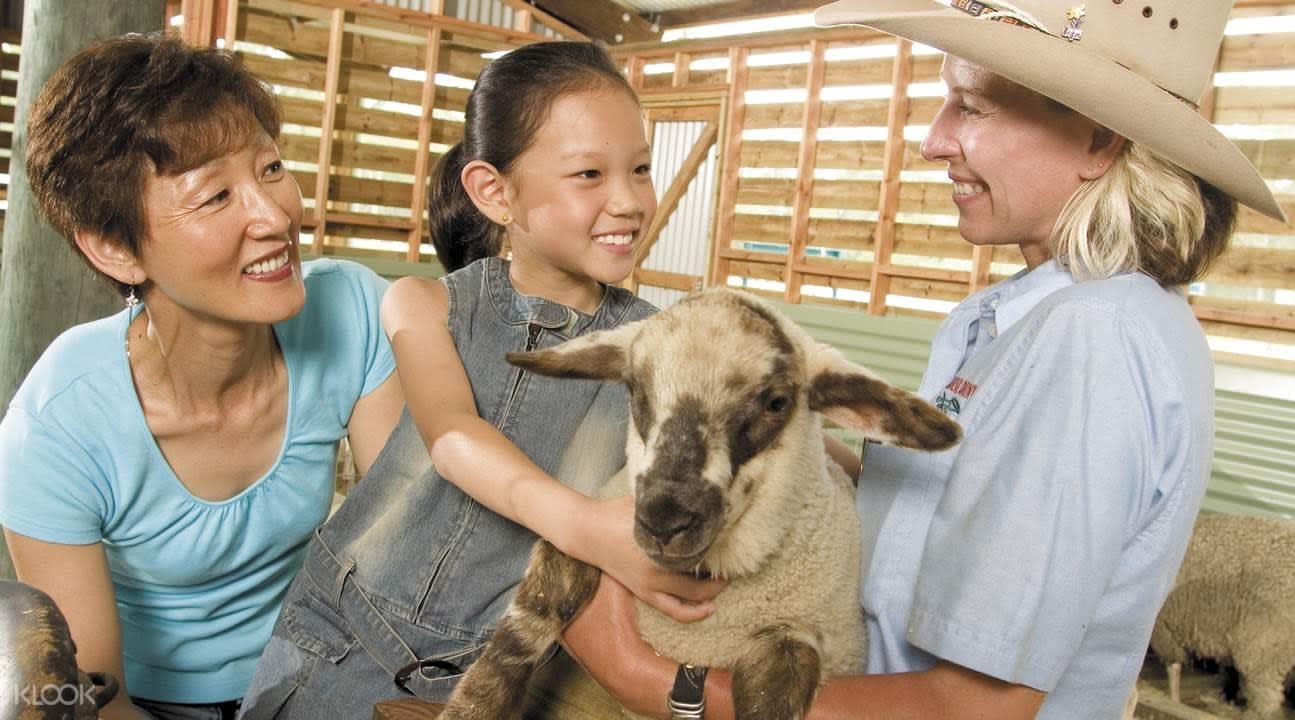 Visitors are also free to roam around to interact with the farm animals. The kids will certainly enjoy being able to feed and pet the kangaroos, hug a koala, and play with the farmhouse friends in Paradise Country. While the kids are having fun playing with the animals, the adults can also dabble in some wine tasting on the farm! Located 20 mins from Surfers Paradise, you can get to Paradise Country with a roundtrip shared transfer for Gold Coast. If you have other theme park visit planned in your Gold Coast itinerary, you can opt for the Gold Coast Theme Parks combo ticket with a Paradise Country bundle deal! Klook activities mentioned: Paradise Country Entry Ticket Gold Coast Theme Parks Combo Ticket Theme Park Express Transfers for Gold Coast
5. Aquaduck Safari City Tour and River Cruise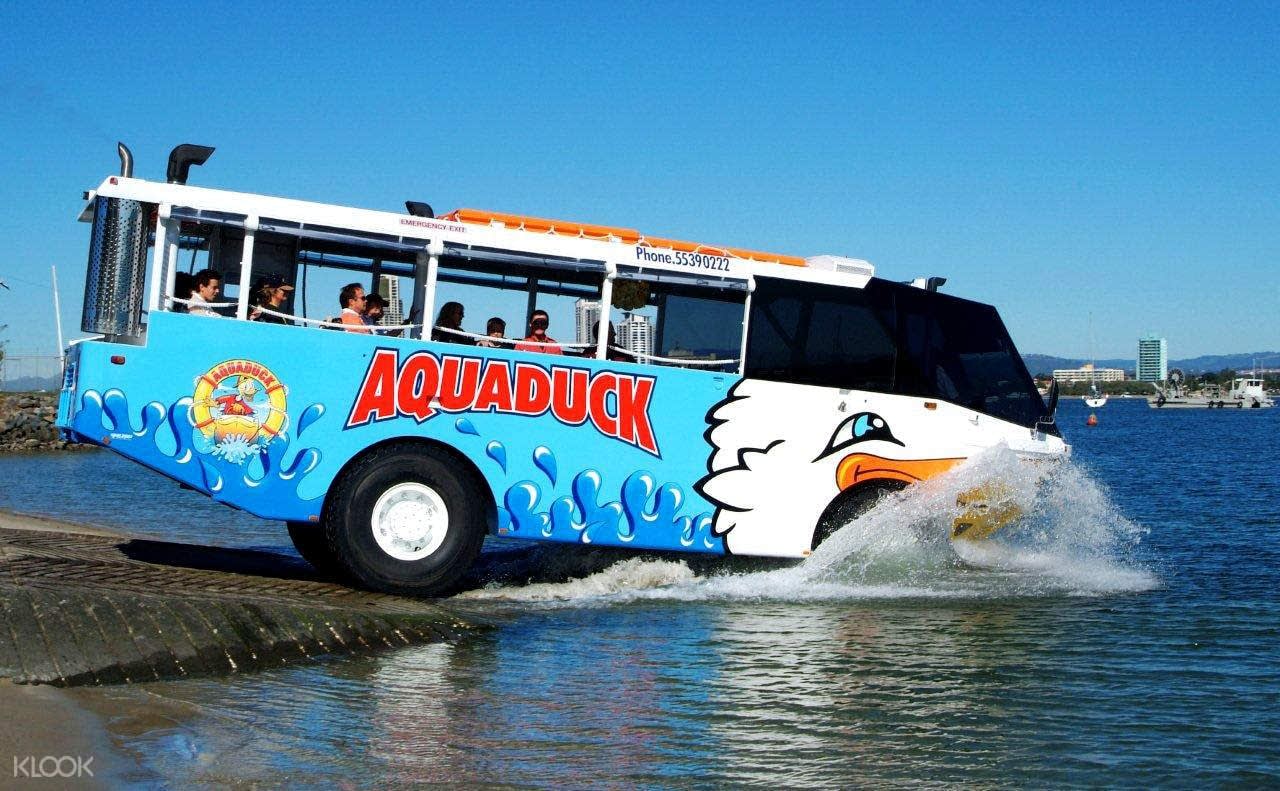 Explore the Gold Coast on a special city and river tour which takes you from land to water! The tour begins with the streets of Surfers Paradise then moving on to the scenic beaches of the Gold Coast, all the way up to the beautiful Palazzo Versace and Marina Mirage Resorts. After that, comes the fun part – a 'duck dive' onto Broadwater! Seeing your bus drive into a body of water is probably a first for you but no need to be alarmed. It's perfectly safe and you get to take in the beautiful sights of the Broadwater waterways. Klook pro-tip: You may get wet during the 'water' part of the tour so do bring along a hand towel with you! Klook activity mentioned: Aquaduck Safari City Tour and River Cruise
6. Gold Coast Whale Watching Cruise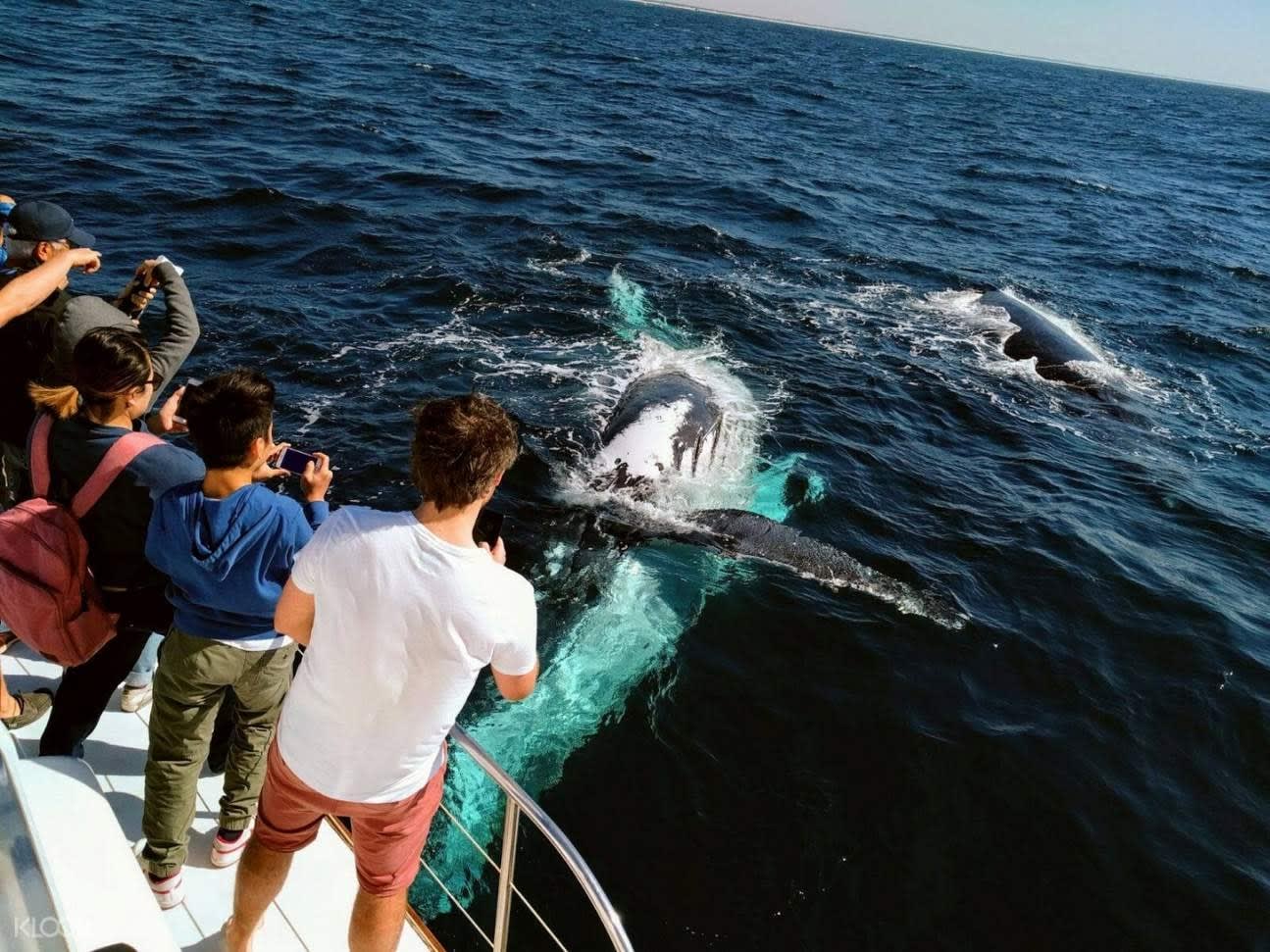 It's not every day that you get to see a humpback whale jumping out of the water. Bring the kids on a whale watching cruise to witness it in person. Certainly beats watching the National Geographic on TV! Known to be very active above the water surface, humpback whales often jump out of the water or slap the water with their fins or tail flukes. These behaviours are known as 'breaching', which is said to be their form of communication! This cruise maintains a 100% daily sightings record so far, giving you the best chance to spot the whales. During your cruise, you'll also get to enjoy complimentary tea, coffee and biscuits throughout the journey. Klook activity mentioned: Gold Coast Whale Watching Cruise
Brisbane
The capital city of Queensland, this thriving metropolis offers an amazing food scene and lovely subtropical weather all year round. With plenty of things to do as families in and around Brisbane, find out the top activities that should be on your travel must-do list!
7. Lone Pine Koala Sanctuary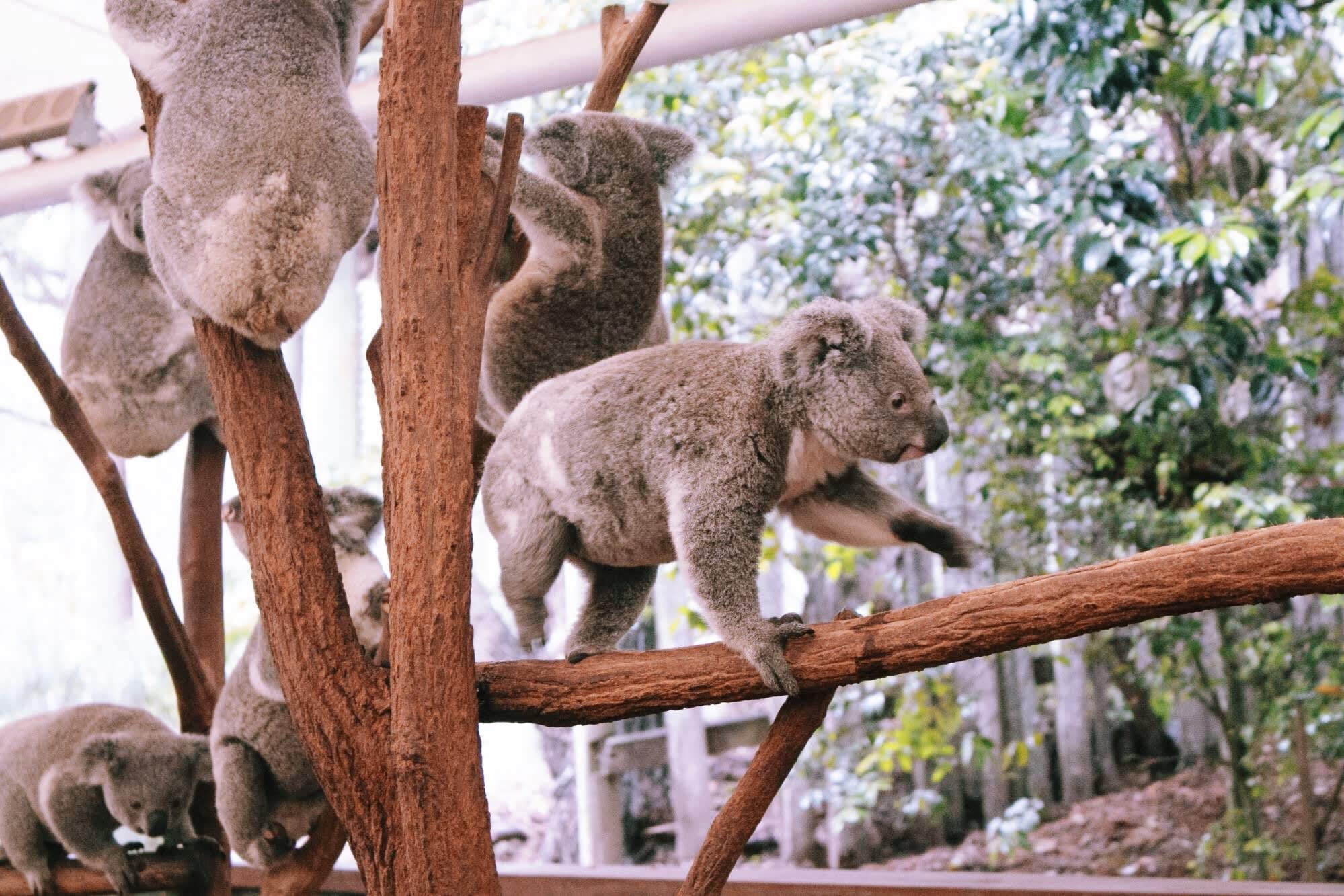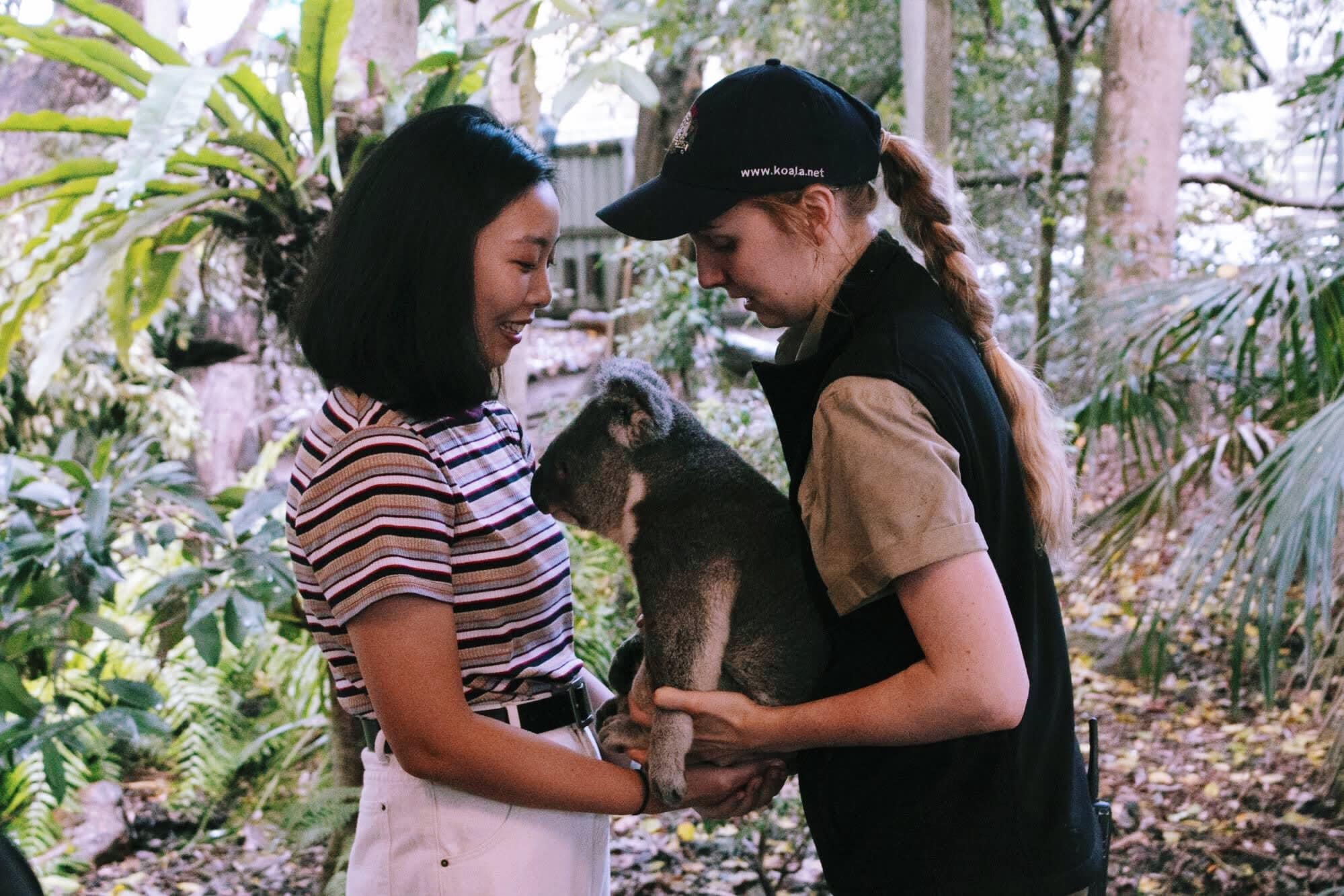 You can't visit Australia without meeting the iconic koalas, synonymous to the country. At the Lone Pine Koala Sanctuary, the world's first and largest koala conservation site, you can find about 130 koalas! The best part is, they're divided into different age groups from 'kindergarten' to 'retirement home'. So, you can witness the different personalities and nature of the koalas across their lifespan. Of course, you can't leave the sanctuary without taking a mandatory 'hug a koala' photo!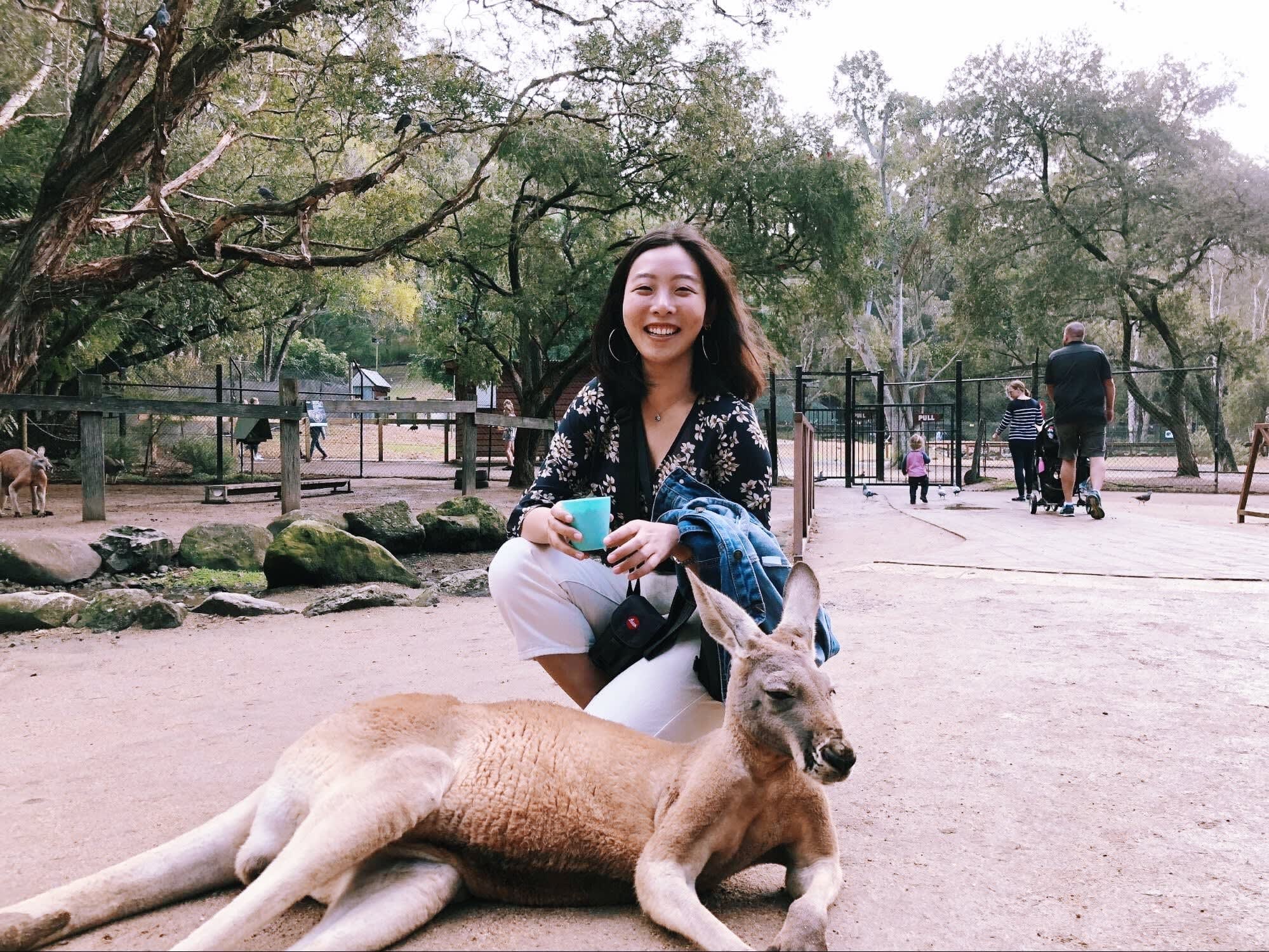 Aside from the adorable koalas, you can venture off to check out other native animals such as kangaroos, platypus, echidna, and more. The sanctuary also has an animal show where visitors can learn more about Australian wildlife which might be foreign to many. To make the most of your visit, you can opt for the Brisbane River Cruise with Lone Pine Koala Sanctuary admission. The tour begins with a cruise with picturesque views of the city's skyscrapers, and waterside mansions, before your drop off at the sanctuary. After your free and easy time at Lone Pine, you'll take the cruise back to your original meeting point. Klook activities mentioned: Lone Pine Koala Sanctuary Admission Brisbane River Cruise with Lone Pine Koala Sanctuary Admission
8. Australia Zoo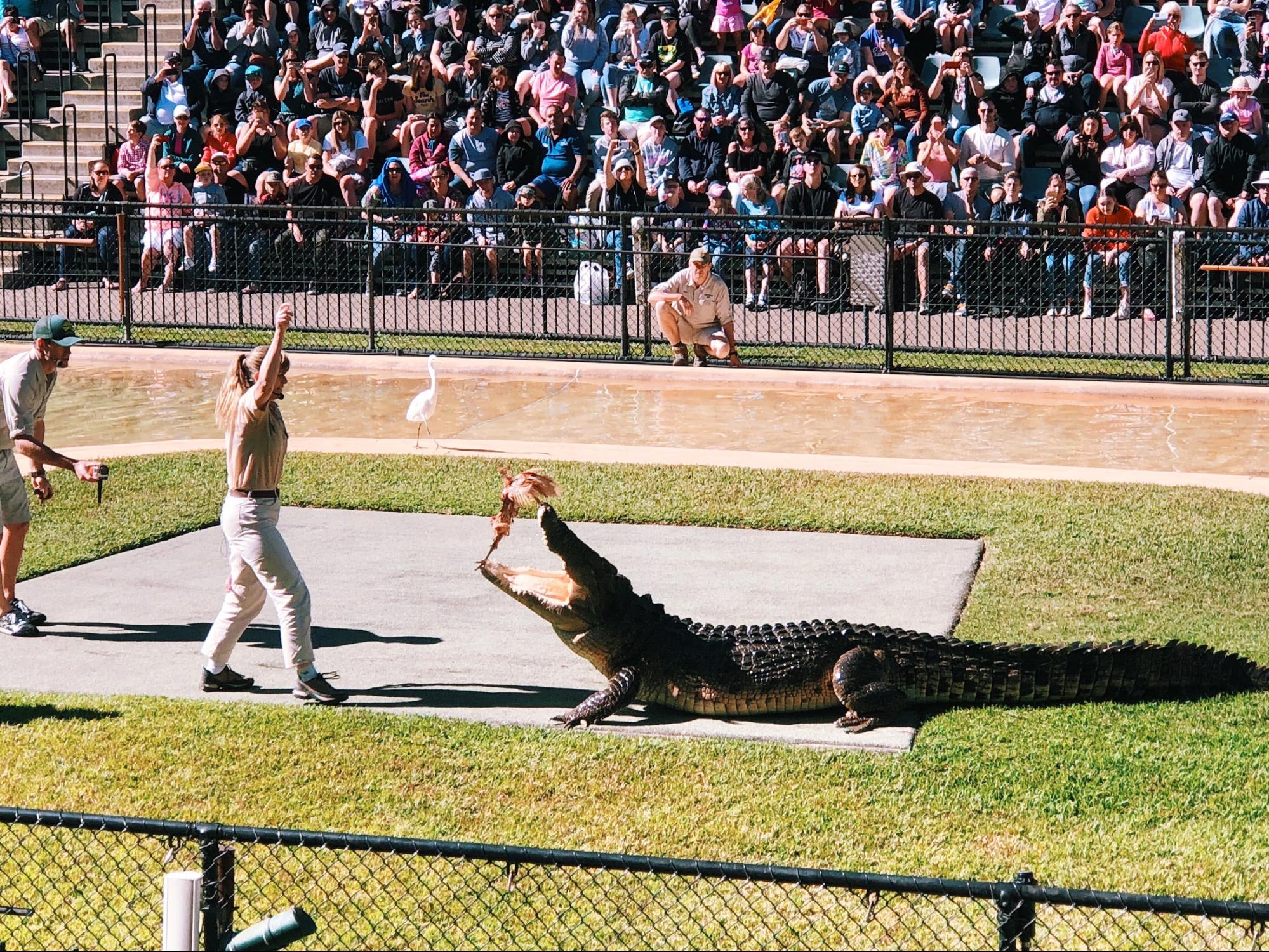 If you're one of the many viewers with fond memories of watching Steve Irwin wrestling with some of the world's most dangerous creatures, you'll be glad to know that his legacy continues to live on at the Australia Zoo. Many have Steve Irwin to thank for perhaps their first introduction to the Australian wildlife! About the size of 76 football fields, it's the biggest zoo in Australia and is home to the world's best wildlife conservation facilities. Australia Zoo is easily one of the most popular and highly visited zoo, so it's best to purchase your tickets on Klook so you can skip the queue! Klook pro-tip: Visit Australia Zoo during the Winter holiday period (in July) in Australia and you'll get to catch the Irwin family (including Bindi Irwin and Robert Irwin) perform during the show!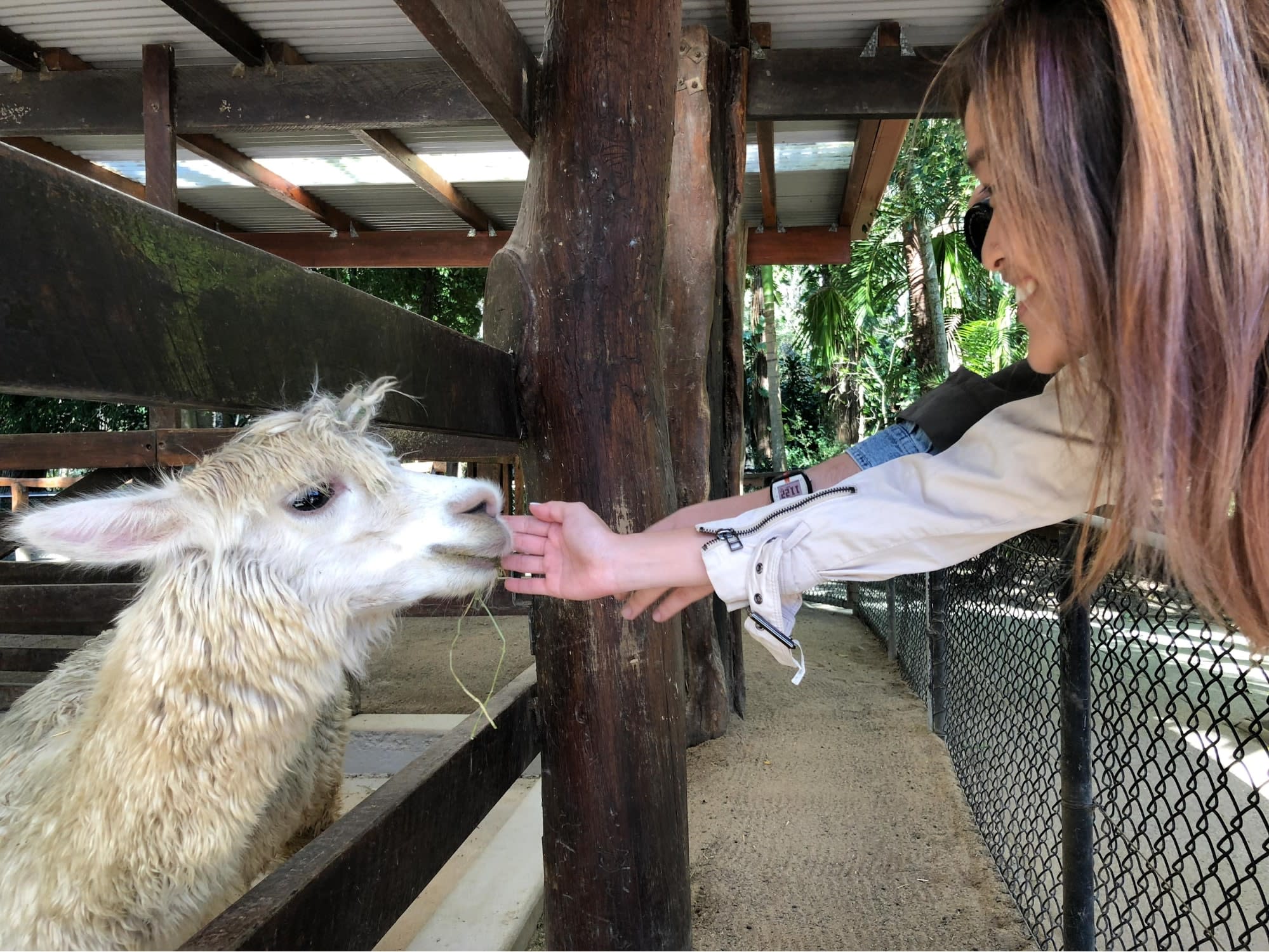 With more than 100 acres of land to explore, you can be sure to meet all kinds of exotic Australian animals like alpacas, baby kangaroos, wombats and koalas. Also, be sure to climb up the incredible three-storey treehouse at Bindi's Island! Located about an hour away from Brisbane, getting to Australia Zoo may not be the most straightforward. However, no fret! You can get a roundtrip transfer with Australia Zoo admission for a fuss-free visit to the zoo inclusive of hotel pick up and drop off. Klook activity mentioned: Australia Zoo Admission Croc Express to Australia Zoo from Brisbane
9. Brisbane's Best Sightseeing Day Tour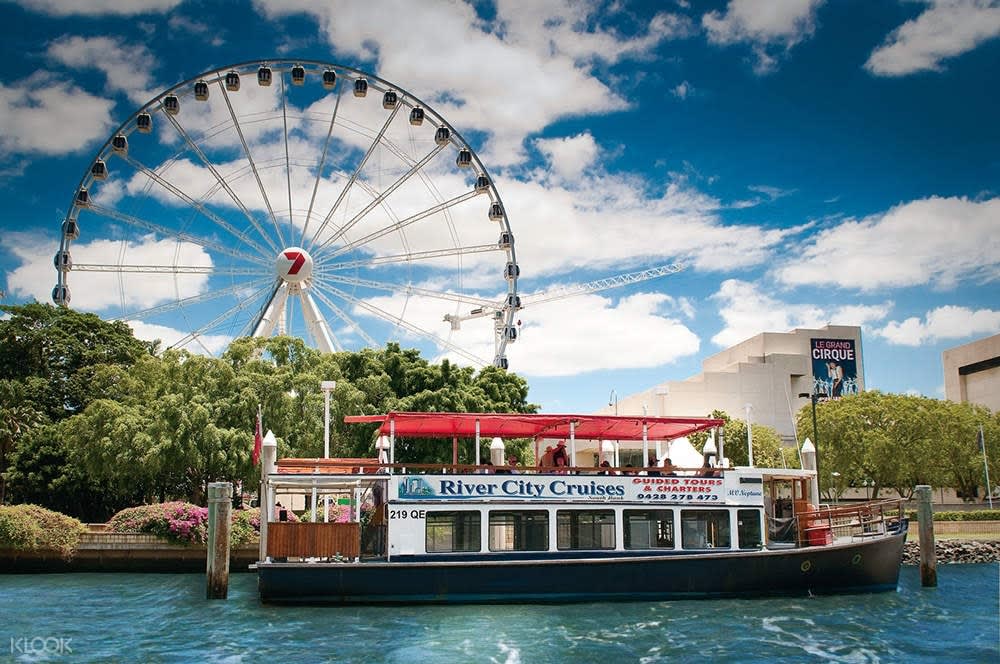 Enjoy a relaxing day out with the family to explore the city sights with a Brisbane's best sightseeing day tour. Spend the day learning about the city's history and culture with nuggets of fascinating trivia and stories throughout the day. Visit locations that signify Brisbane's position as the capital of Queensland and pass by the vibrant and bustling Central Business District. Besides that, you can also enjoy a trip down the Brisbane River with splendid cityscape views that you'll appreciate.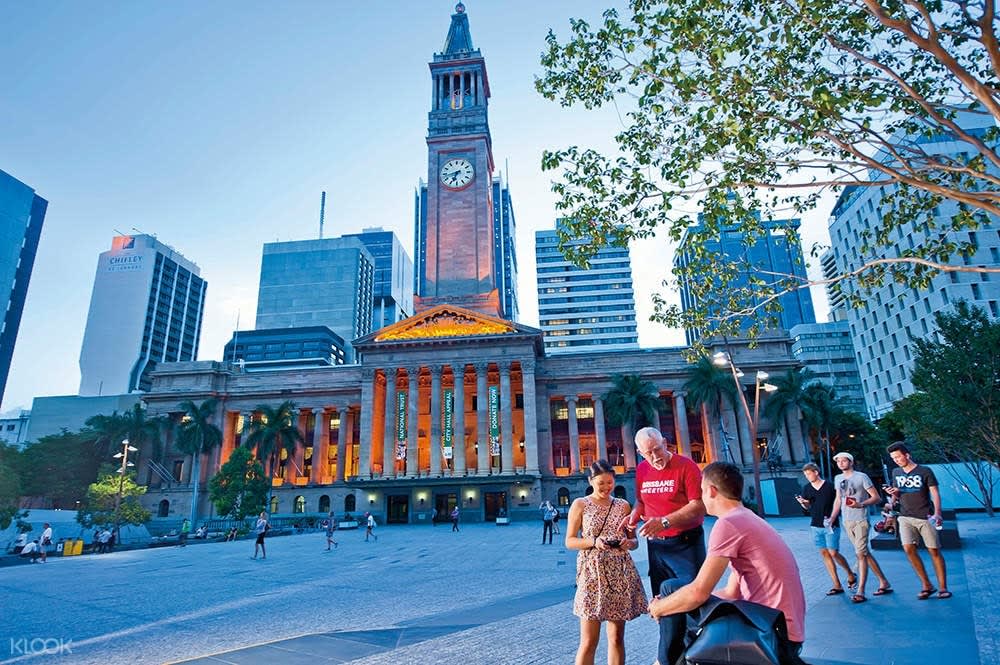 Other activities on the agenda include visiting the 60-metre Wheel of Brisbane, dropping by the famous Lone Pine Koala Sanctuary, marvel at the view from Mt. Coot Tha lookout. It's a full day of exploring Brisbane with easy transfer services and an experienced driver guide who knows all about the city! Klook activity mentioned: Brisbane's Best Sightseeing Day Tour
10. Brisbane Segway Tour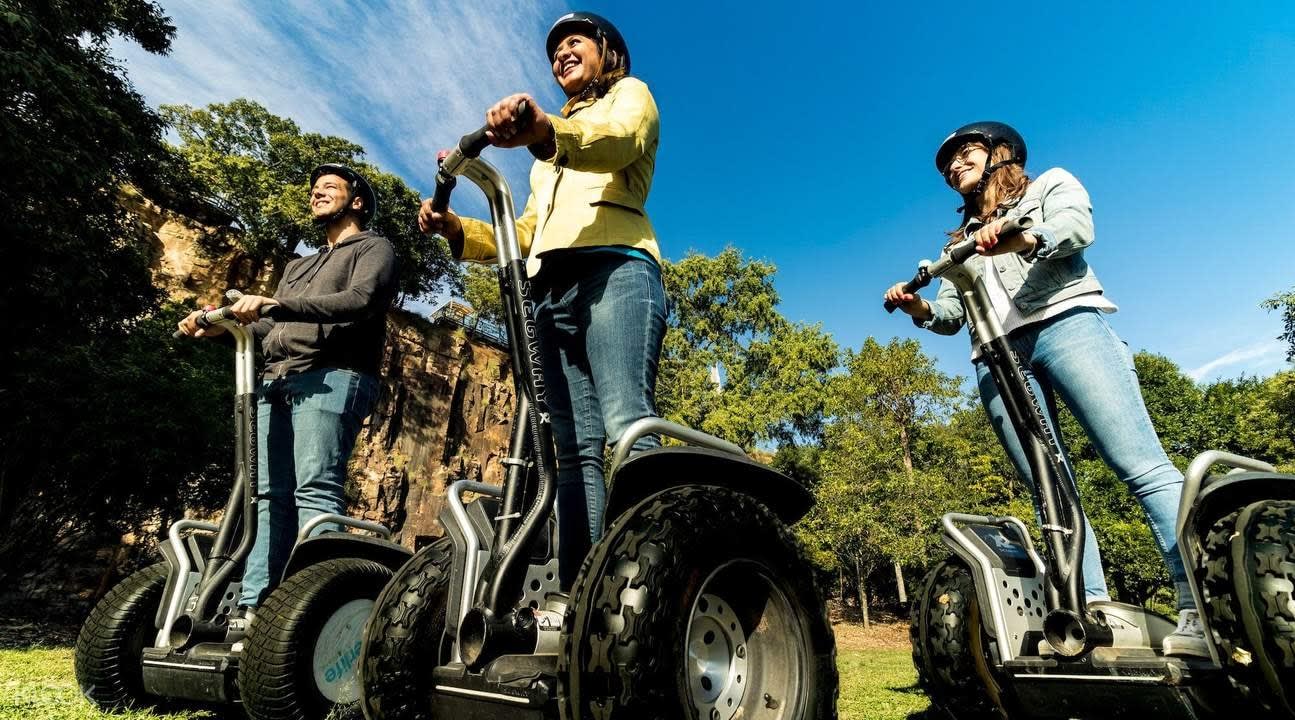 For those travelling with kids who are slightly older, why not explore Brisbane the unconventional way? Get on a Segway and glide, spin and twist your way around Queensland's capital city! It's suitable for beginners, so there's no need to worry about your skill level or ability. The Segway is a self-balancing scooter is easy to ride but if you're ever in need of help, your professional guide will be with you at all times. On this Segway tour, you'll get to take in the scenery of the Story Bridge, South Bank, Botanic Gardens, and Brisbane River. Do keep in mind, this activity has certain requirements. The minimum age to participate is 12 years old and the weight requirement is between 45kg to 117kg. Klook activity mentioned: Brisbane Segway Tour