Cover credits: Erik Odiin on Unsplash
Essential Travel Apps Recommended by You
What's one essential that you would definitely not forget to bring when travelling? If you said your phone, you're absolutely right! Whether you're navigating foreign ground or bragging about your holiday to your followers, you can't do it without your trusty smartphone apps. 
We asked you answered! After scouring our travel hacks community group, we've rounded up some of the top apps every traveller will need for navigation, entertainment and even editing those travel photos and videos. Read on to find out if your favourite made the list. 
P.S. If you haven't already joined our community group, it's the best place to get travel tips! 
Stay connected when you're overseas!
With easy access to data and a myriad of travel apps available for download, travelling has now become way more convenient. It's as simple as having your SIM card/ WiFi device delivered to your home or picking them up at the airport when you book through Klook!
If you're travelling solo or in a small group, individual SIM cards should do the trick

Share the love and data if you're travelling in a big group with a portable WiFi device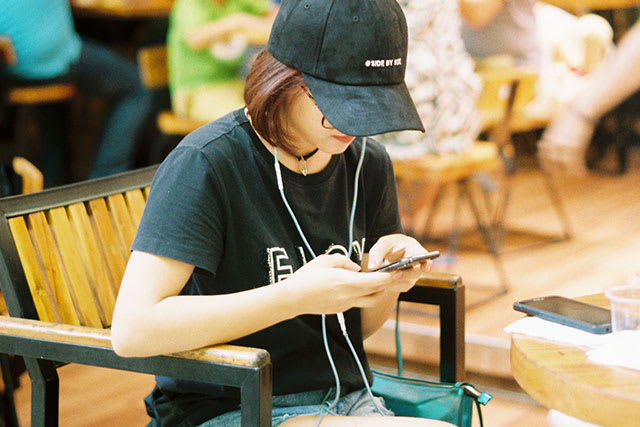 Credits: Andrew Le on Unsplash
Directions
11. Google Maps as recommended by Lau Kai Boon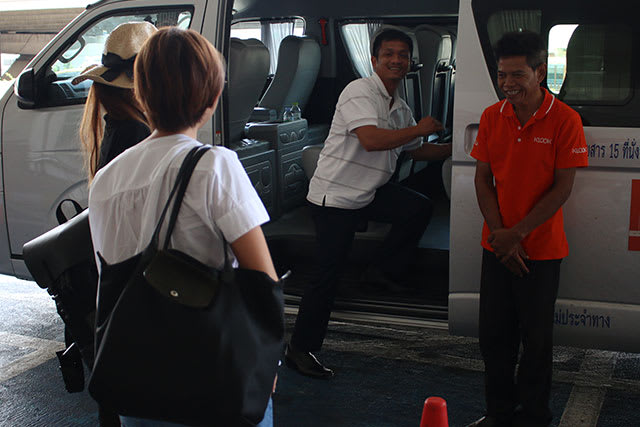 When travelling, the most straightforward journey of the trip is usually getting from the airport to your accommodation. But the convenience stops there especially if you're travelling to cities like Tokyo, with its extensive subway system and confusing alleyways.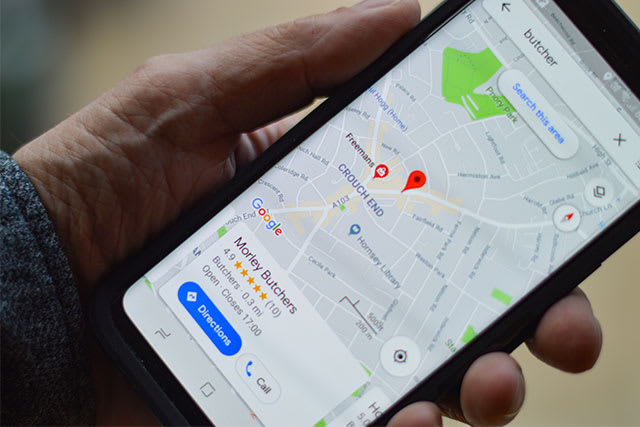 Credits: Henry Perks on Unsplash
This is where Google Maps comes in real handy. Be it by foot, rail or automotive transport, simply key in the location you're travelling to and from and you will immediately be on your way with a route set for you on your preferred mode of transport too.
Going on a road trip? Besides using Google Maps to set the route to your destination, you can also search for the nearest convenience stores/ petrol stations while you're on the road. A life-saver when it comes to searching for emergency pit stops!  
Download Google Maps on the App Store or Google Play 
10. Google Translate as recommended by Shawn Neo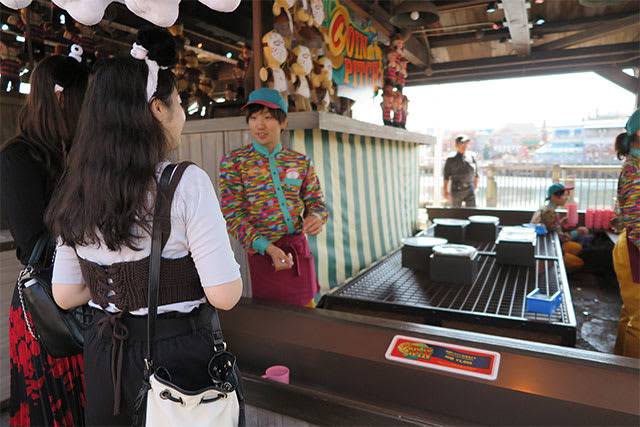 Another hurdle travellers face while in a foreign country is communication. Though most locals in popular tourist destinations may be multilingual, there might be situations where you would find yourself facing a language barrier.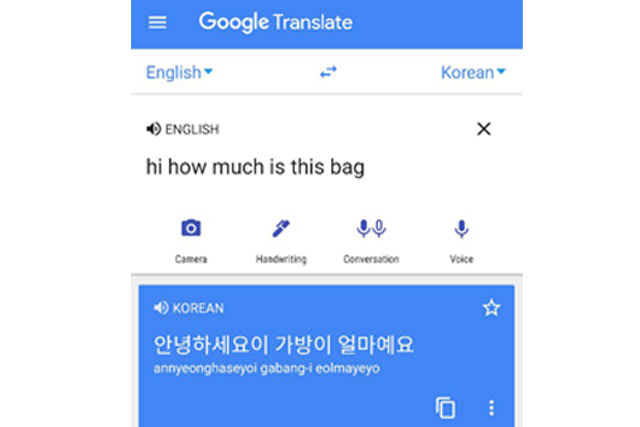 By using the Google Translate app, key in the phrase you would like to have translated in your native language, select the language you would want it translated to and you're good to go! The translation may not be 100% accurate, but it's certainly enough to get the gist of the message across. 
#KlookInsider Tip: Besides manually inputting text to translate, you can use Google Lens on the Google Translate app to have signs, nutritional information on food packets, and even menus translated by just using your smartphone's camera. 
Download Google Translate on the App Store or Google Play
9. Japan Travel by NAVTIME as recommended by Sim Rae En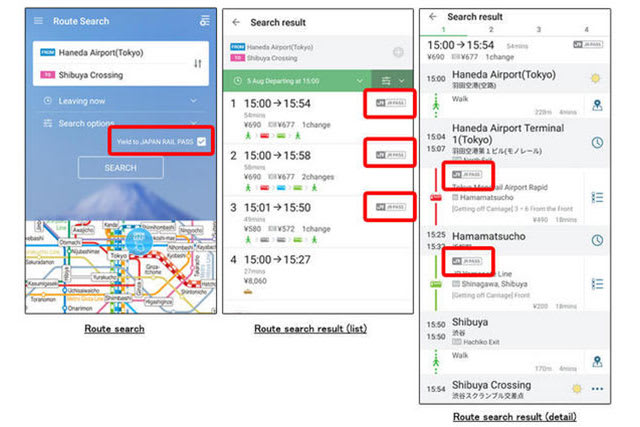 Credits: Japan Travel by NAVTIME
We all know navigating the streets of Tokyo might get confusing at times, but with an all-inclusive app like Japan Travel by NAVTIME, you'll be travelling from Akihabara to Shibuya like a pro. Maybe enjoying a dip in an Onsen on the way too! 
For those looking to travel between cities in Japan, the Japan Travel by NAVTIME app will even tell you the different ways to get there via train or bus. You can also indicate which JR Pass you have when searching for routes to your destination, and it will show those that are covered by your pass! A digital map, travel guide and planner all in one, the Japan Travel app is your one-stop guide to understanding the streets of Japan better. 
Find out more about the Japan Travel app on their website
8. Citymapper as recommended by Clarissa Yeo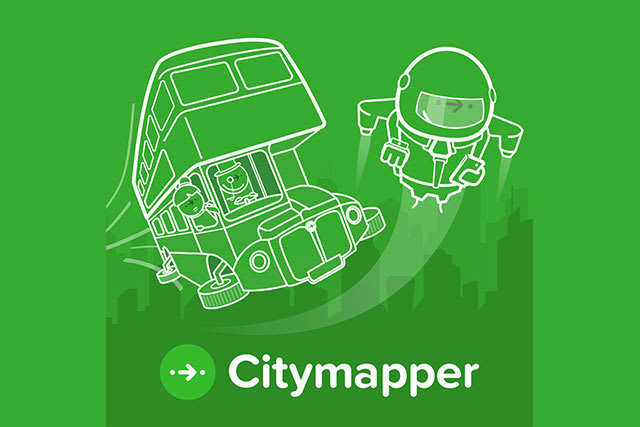 Credits: Citymapper
A comprehensive map of a city's public transportation system is always appreciated, especially if you're a tourist visiting for the first time, Citymapper provides just that! 
Not only getting you a route from point A to B, this app will give you options for various modes of public transport services (train/bus/walk) the average time it would take for you to reach your destination, the cost of your journey and even the timetable of your next bus or train! 
Find out more about the Citymapper app on their website
Entertainment
7. Netflix as recommended by Sarah Wan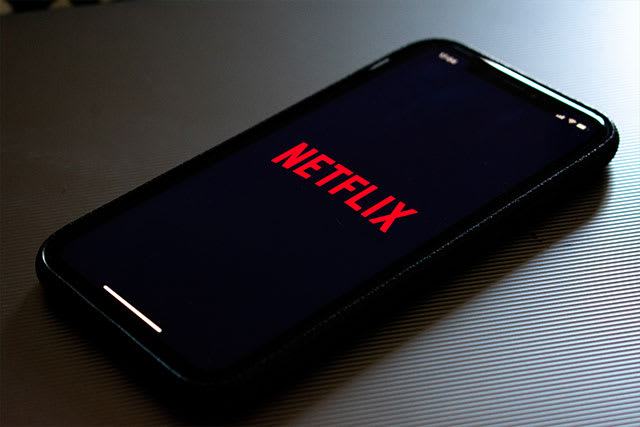 Credits: Kon Karampelas on Unsplash
Travelling cross-country by rail has seen a spike in popularity in recent years. An economical alternative to air travel, magnificent countryside views and the additional comfort in terms of leg space (some high-speed rails offer cabins too!), we wonder why this didn't pick up sooner!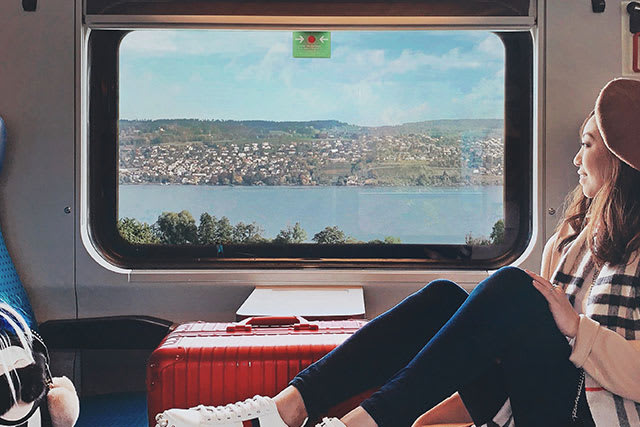 Credits: @beautifuladieu on Instagram
While there are panoramic views of mother nature, you'll still need something to keep you occupied during your journey. That's where Netflix comes in! Download a couple of your favourite shows and be prepared to be fully entertained while you experience some downtime during your train ride. Bonus points for those with noise-cancelling headphones! 
Wondering which country is best experienced through rail? Here are some options to check out! 
Experience a fast and seamless transaction, skip the queues and language barriers when you book your rail tickets on Klook.
#KlookIinsider Tip: Download your favourite shows using your home or hotel Wi-Fi before travelling for the day. And don't forget to toggle off the option for cellular data usage to "Wi-Fi Only" to prevent depleting your data all at one go!
Download Netflix on the App Store or Google Play
6. Spotify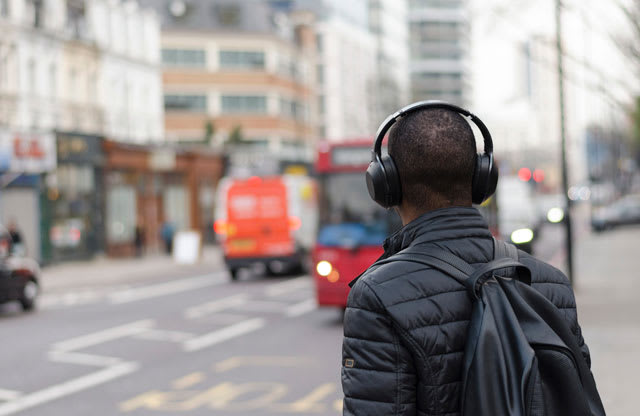 Credits: Henry Be on Unsplash
Like how great soundtracks complement award-winning films, make your trip an epic one with Spotify and its many playlists. The journey to attractions may get boring at times,, pop on your headphones and enjoy a playlist or podcast while you make your way there.
#KlookInsider Tip: If you're on Spotify premium, download playlists and podcasts into your smartphone beforehand and enjoy them without burning your precious data! 
Download Spotify on the App Store or Google Play
Photography
5. Instagram as recommended by Belle Loke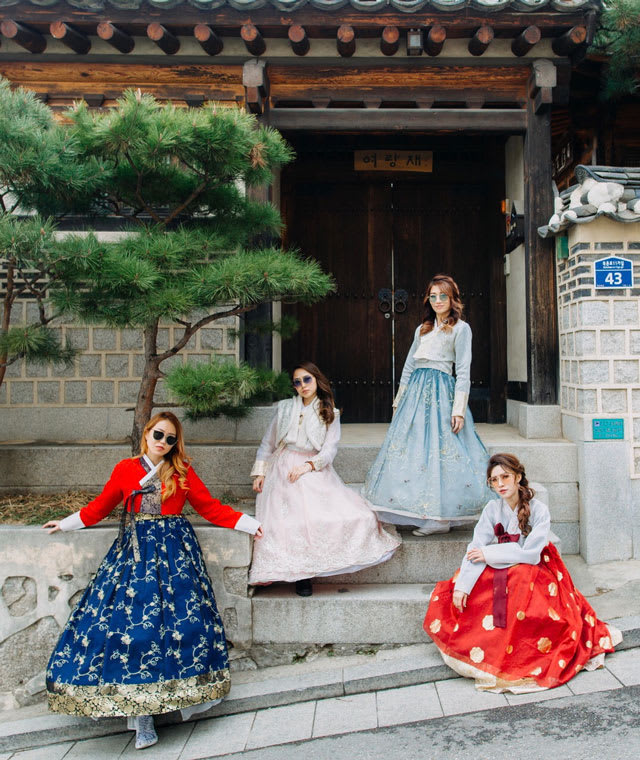 Credits: @keweitay on Instagram
Instagram is one app that almost everybody has and it's a really good source of finding travel inspiration and giving your friends back home #travelenvy when you start posting updates on your trip. 
#KlookInsider Tip: Besides being used for posting your #ootds and picturesque landscape shots, Instagram can also be used for discovering what's cool and happening around you while on your trip. Just search for the relevant tags or location and you'll have all the pictures and videos you need to make a decision on where to visit next or what to eat at the restaurant you're at.
Don't forget to follow us @klooktravel_sg for travel tips and inspiration for your next trip!
Download Instagram on the App Store or Google Play
4. VSCO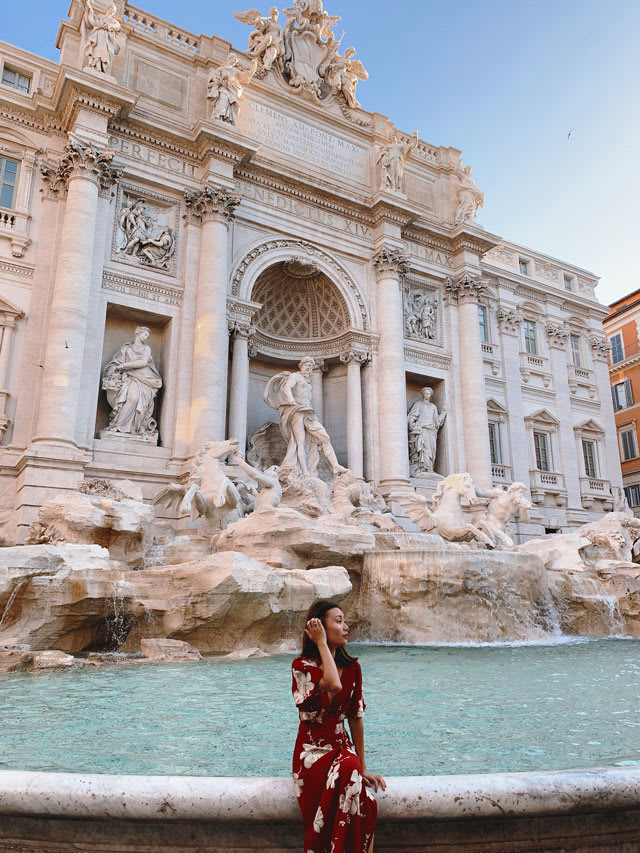 Credits: @xaereeia on Instagram. We edited this image on VSCO 
Great pictures are a hallmark of an awesome trip, and these days you don't really need an expensive camera to get the job done! With VSCO, all you need to do is take a picture with your phone, open it in the VSCO app and start editing. The app's range of filters is also perfect for those who want to add a quick boost to their photo game.
#Klookinsider Tip: Take your pictures with VSCO's in-app camera function, this allows you to shoot in RAW format allowing you the freedom to tune your photos more precisely.
Download VSCO on the App Store or Google Play
Planning
3. Evernote as recommended by Krista Chan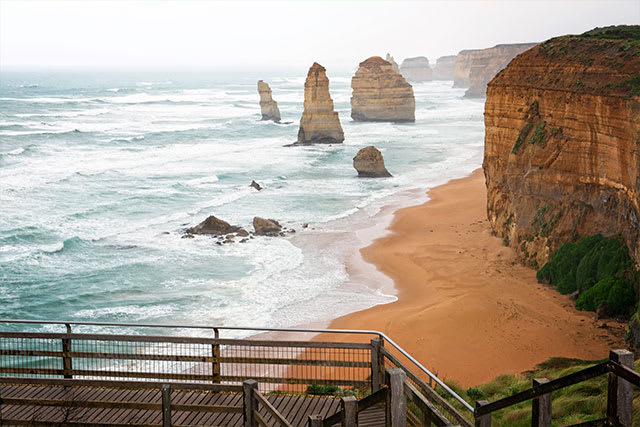 With countries around the world being increasingly accessible, going on cross-country road trips has never been easier! 
To create a truly unforgettable experience, a solid and easily accessible travel plan needs to be in place! Notebooks to store individual city's itineraries, checklists so that you don't double book popular activities and a web clipper function to hold all important information like your reservations, tickets and Klook mobile vouchers, Evernote could just be your best travel companion. 
#KlookInsider Tip: Set your travel notebook to be available offline before your trip, this allows you to access your notebook without mobile data access, saving you time and money in unexpected situations overseas. 
You can also share your notes with your friends and even get their input on the itinerary- even if they don't have an Evernote account. 
Download Evernote on the App Store or Google Play
Budgeting 
2. YouTrip as recommended by Goh Yu Xuan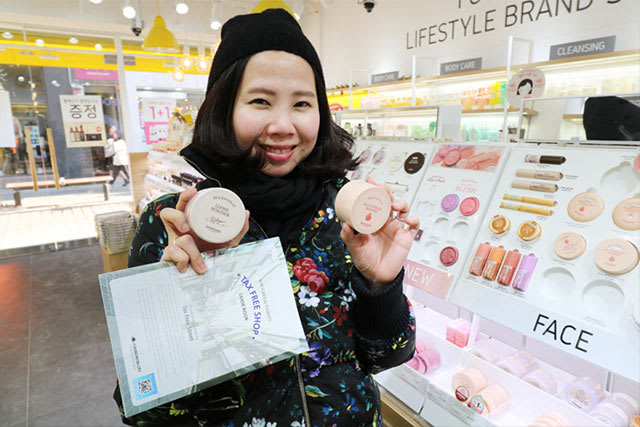 Imagine running low, or even running out of cash when you've still got a couple of days left on your trip, that's every traveller's worst nightmare! When you go on shopping trips to cities like Bangkok or Seoul where cheap finds are at every corner, a little monetary backup is needed.
Digital multi-currency travel wallets like YouTrip ensure that you have access to spare cash while overseas, leaving you without the worry of carrying around large sums of cash or having to deal with spare foreign currency after your trip. 
If you're visiting countries where cash is still the main mode of transaction, cash withdrawal from ATMs labelled MasterCard, Maestro or Cirrus is available. (Note that there will be a $5 withdrawal fee)
#KlookInsider Tip: Start monitoring the exchange rates of the country you're headed to in the months leading up to your trip. If the rate is favourable, consider exchanging some and keeping them in your multi-currency travel wallet first!
Download YouTrip on the App Store or Google Play
1. Klook app as recommended by us of course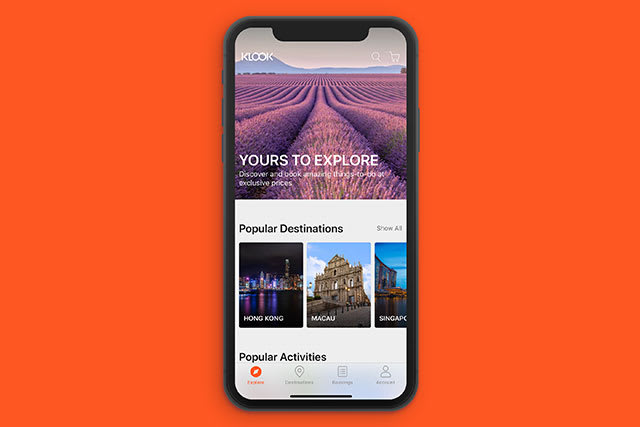 The perfect holiday is usually one that's well-planned and full of exciting activities. Having the flexibility to build your own holiday from the ground up with various perks like skipping the queue for Michelin starred bowls of Tom Yum noodles, massive discounts on popular amusement park tickets and instant confirmation on activity bookings that just happen to be around your area, that's an added bonus!
From booking your transfer from the airport to checking on your dinner reservation at one of the tallest buildings in the world, the Klook app has got you covered in almost every part of your trip! 
P.s. You'll even get to earn credits when you book activities through the Klook app
Download the Klook app on the App Store or Google Play
The #KlookInsider
We believe that the best advice given should come from people with relevant experience. As a community of like-minded travellers, we want to share some of our travel knowledge and that of our community members, to make travelling equally enjoyable and memorable for everyone!
We want to hear from you!
Join our community group – Holiday Hacks: Travel Planning & Deals Sharing for insights and recommendations on your next trip

Follow our Facebook (Facebook.com/klooksg) & Instagram (@klooktravel_sg) to keep updated on our new activities and promotions 

We'd love to know more about your awesome travel adventures! Tag us on Instagram with #KlookSG or #KlookInsider and you might just be featured on our social media channels 
Save on our ongoing promotions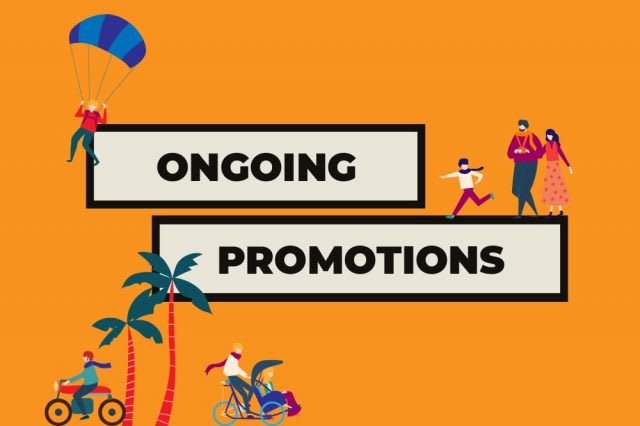 Something easier than downloading an app would be keying in a promo code. Check out our ongoing promotions and save big on your next trip!