Travel to South Korea on a budget!
Now you've got your visa and your flights and accommodations booked, we'll be showing you how you can enjoy your trip to Seoul for less than $ 350! From Seoul's top attractions to hidden restaurants, we break down the perfect 4D3N itinerary for your Seoul getaway!
Before Your Flight
Before you fly off to South Korea, here are a couple things you need to book prior your trip including everything from visa to transport passes. Feel free to download our Seoul checklist and itinerary to bring with you.
Roundtrip Flights (SIN-ICN, ICN-SIN)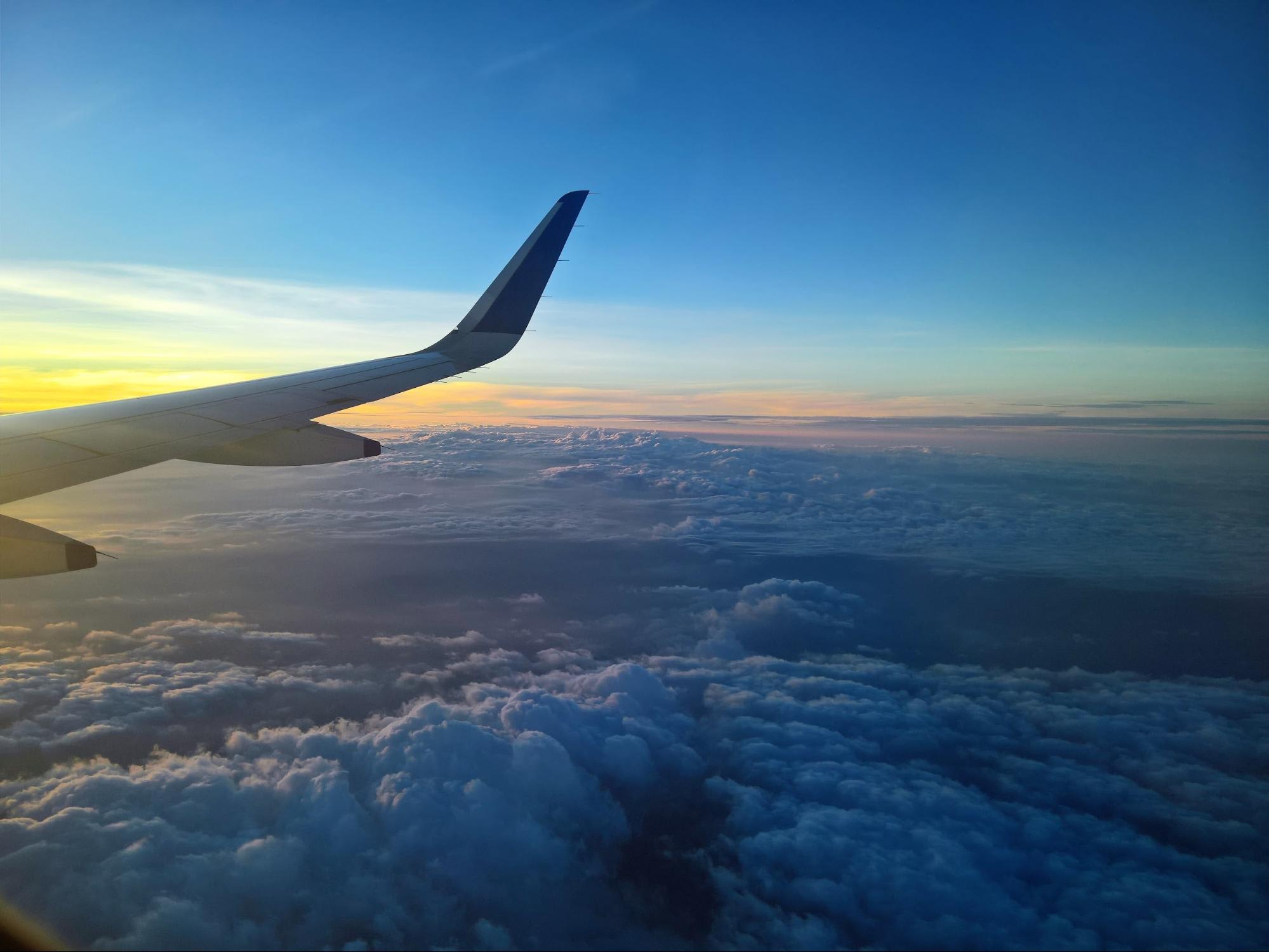 There are a number of daily flights offered from Singapore Changi Airport to Incheon International Airport, however if we're staying on a budget, it's best to opt for budget airlines such as AirAsia and Scoot.
These budget airlines should offer the best prices for SIN-ICN flights, however, it's still best to track flights on Skyscanner in order to get the best deals.
Accommodations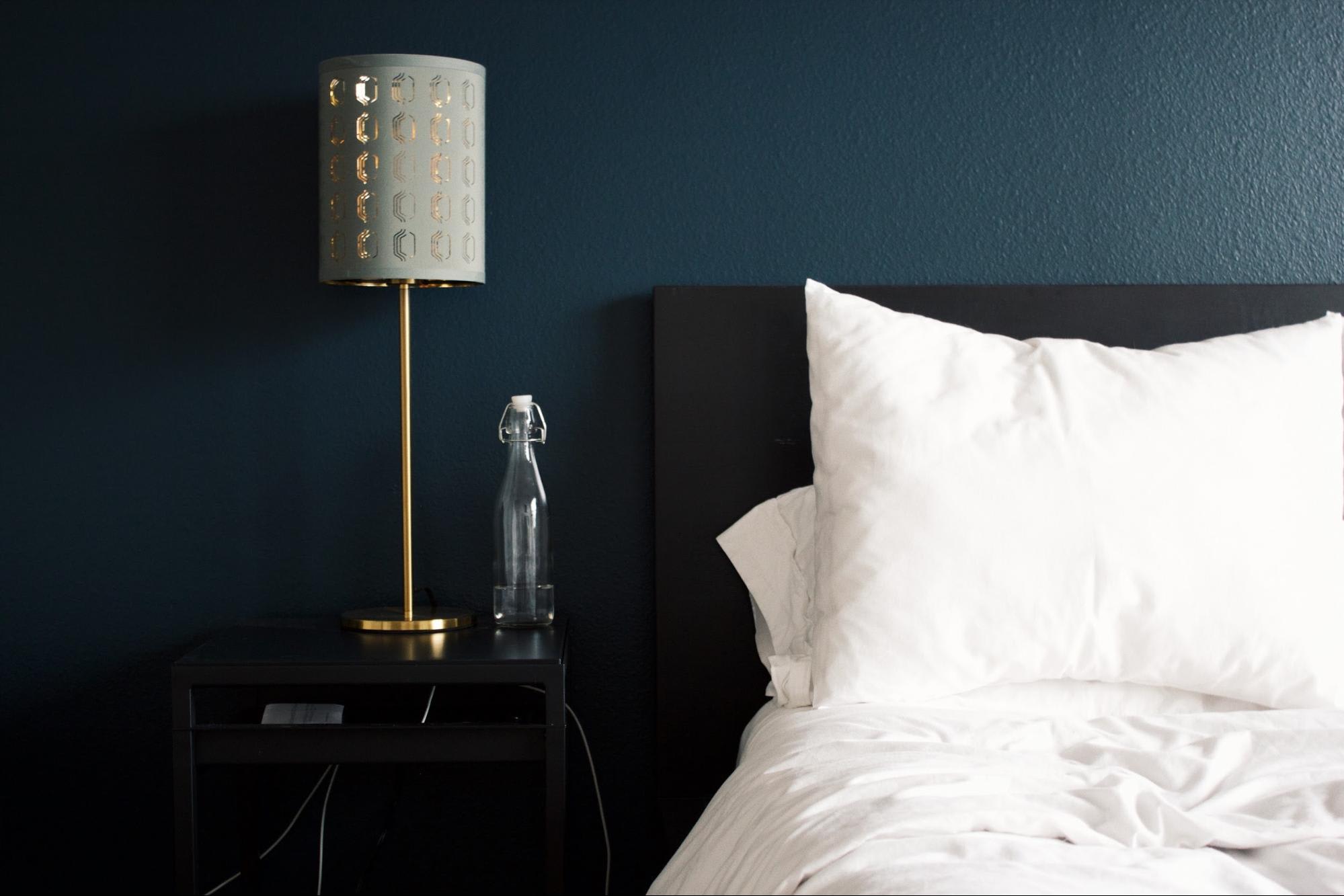 Hostel culture in Seoul is rapidly growing, which is great news for us budget travellers! Since these are scattered throughout the city, it won't hurt the wallet as much to stay in the city centre. If you're travelling solo or with a group of friends, it may be more cost-efficient to stay in a hotel like The Capsule in Myeongdong or INNO Guesthouse & Bar in Hongdae which range from $30 to $35 a night. Of course another cheaper alternative to hotels is to book an Airbnb and its system allows you to choose a home within your budget!
Travel Essentials
Travel Apps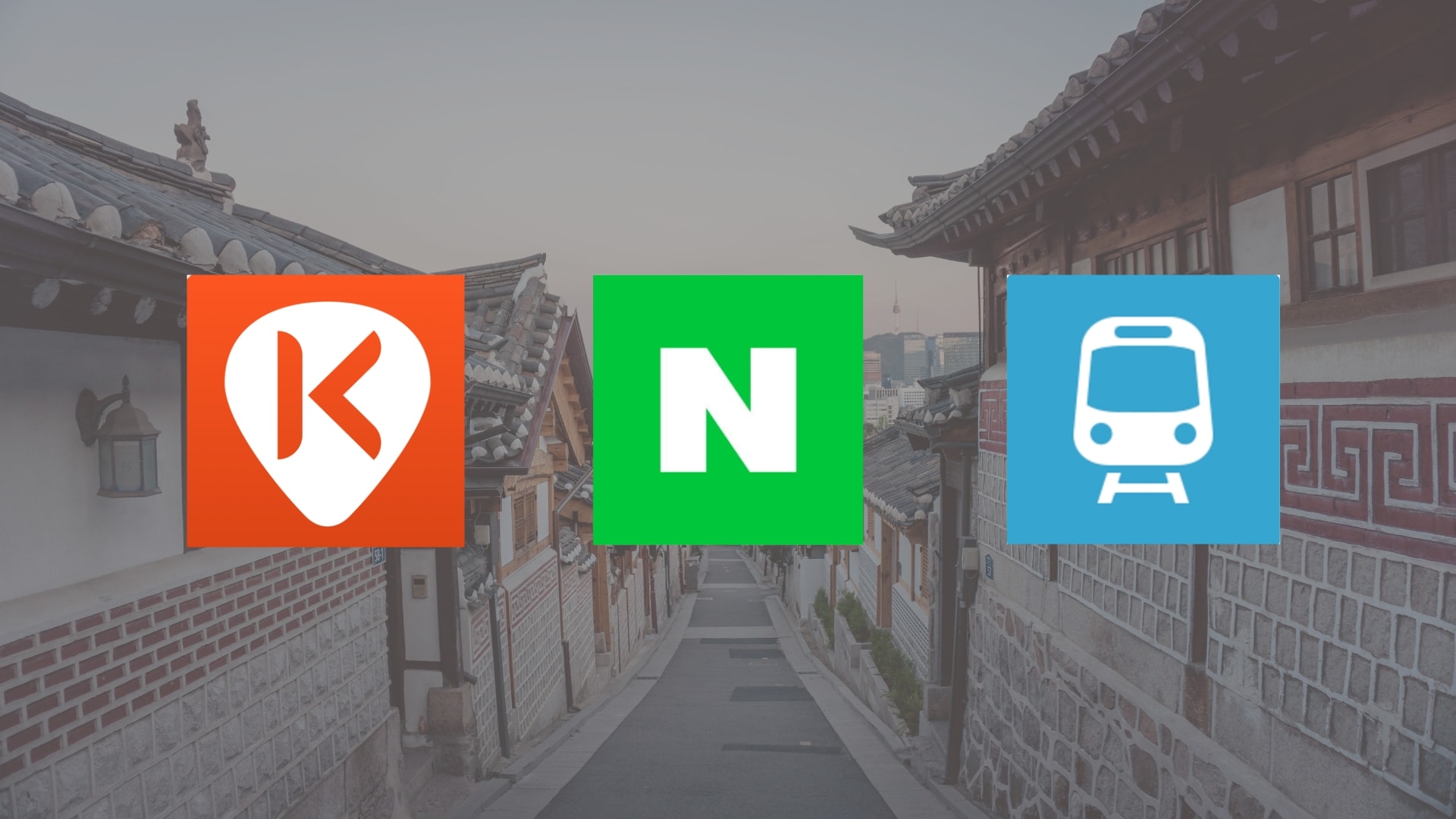 Klook – Not only will you find many Seoul attractions and services in this app, all your bookings and vouchers are also stored in here for easy access. Available in both the App Store and Google Play.

Naver Map or Subway – You can use either one of these maps to navigate your way through Seoul's transportation systems, specifically for the train and bus. Just key in your initial destination and final destination, and it'll tell you which bus or train to take.

MangoPlate – You'll never be hungry with MangoPlate! With this app, you'll be able to check out the best cafes and restaurants in the area. Skip the McDonalds and Starbucks, with MangoPlate, you'll surely find your new favorite eatery.
4 Day 3 Night SEOUL ITINERARY
Day 1 – Arrive at Seoul, South Korea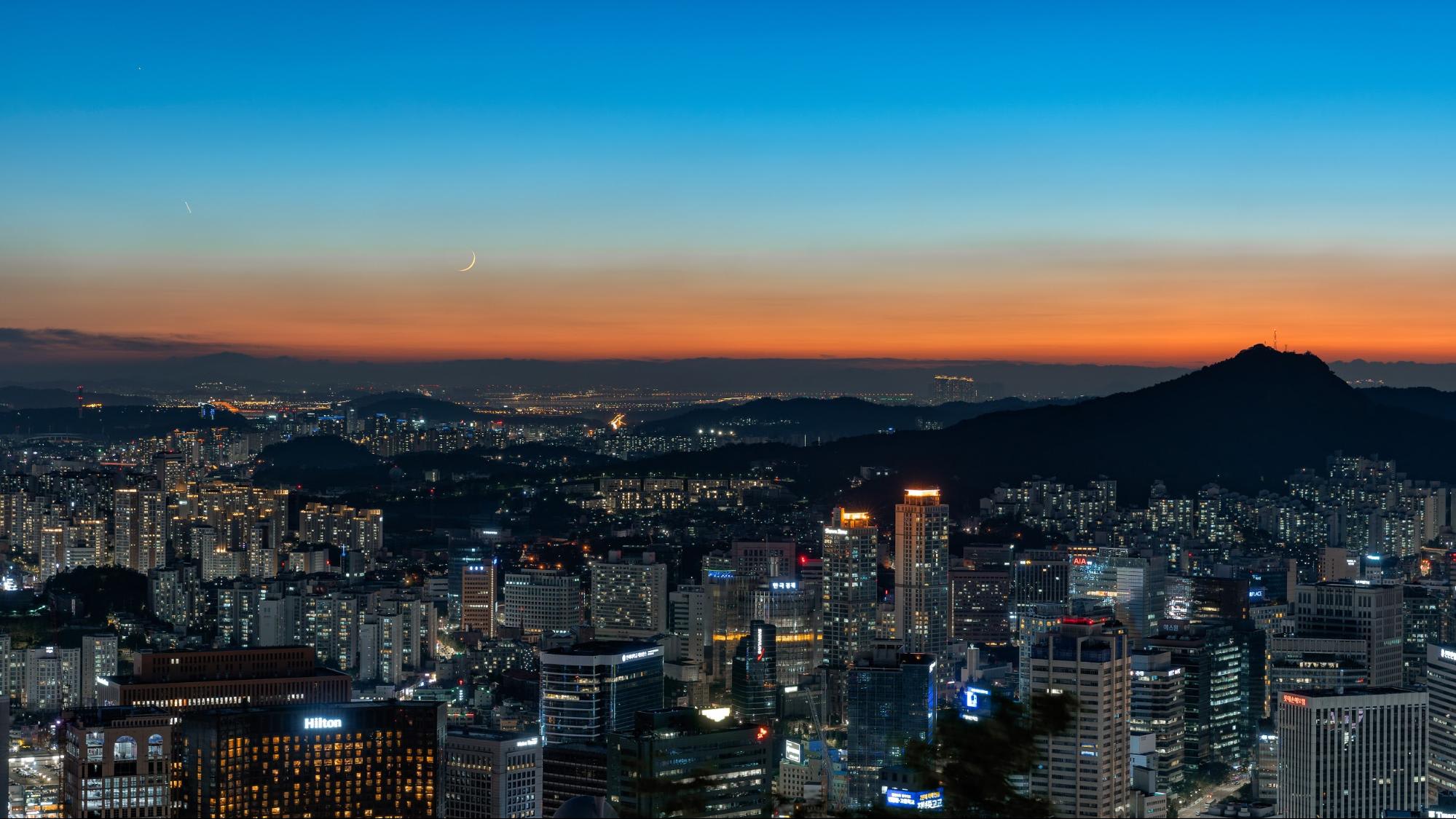 10:00 PM: Arrival at Incheon Airport
Budget airlines such as Cebu Pacific and AirAsia offer two flights to Seoul a day, all arriving late at night around 10PM. Otherwise, you can also try and catch Jeju Airline's 1AM flights to Seoul offered once a day.
10:30 PM: Pick up travel essentials at Incheon Airport
Depending on what time you arrive, you will be able to purchase your travel essentials at the airport right when you land. Refer to the list below for Incheon International Airport pick up locations, and the linked product pages for other pick up locations:
11:00 PM: Travel to accommodation via Airport Transfer
If you're arriving at around this hour, purchasing a Shared Airport Transfer via Klook is your best option! You may check the AREX and Bus schedules prior to booking your flight as both systems close at around 10PM and re-open around 5-6AM.
11:45 PM: Quick 7/11 or Family Mart food run
Seoul's convenient stores are not to be overlooked. Surprisingly, you can actually get some pretty delicious meals and snacks over at stores like 7/11 and Family Mart. Since you're most likely exhausted from your travels, we highly suggest picking up a couple snacks to munch on plus drinks for hydration!
Not sure what to get? Fortunately for you, we've tried and tested a bunch of Korean snacks and meals and we've picked out 10 tasty treats you can get in any 7/11 around Seoul!
Day 2 – Nami Island, Petite France, Garden of Morning Calm
7:20 AM – Depart from Hongik University or Myeongdong or Dongdaemun for Garden of Morning Calm
Head on over to the nearest meet up point (Hongik University Station Exit 4, Myeongdong Station Exit 2, Dongdaemun History & Culture Park Station Exit 10) to depart for Garden of Morning Calm, the first stop of the KTOURSTORY tour.
We highly suggest grabbing a bite somewhere close to your accommodation or meet up point as lunch is not provided on the tour.
9:30 AM – Tour the Garden of Morning Calm, Nami Island, and Petite France
No matter the weather, Garden of Morning Calm, Nami Island and Petite France are sure to offer guests an abundance of beauty. When you're at Nami Island, don't forget to snap a photo along the iconic row of trees for that K-drama shot!
5:30 PM – Travel back in Seoul for dinner
The KTOURSTORY tour will depart for Seoul at around 5:30, which will allow passengers to arrive back in the city just in time for dinner. We highly recommend enjoying a K-BBQ meal on your first night to celebrate an adventure-filled day! Yeoljongdo BBQ House in Passion Island is a 15 minute bus ride from the Myeongdong Station Exit 2 drop off.
If you haven't already, you can use your Discover Seoul Pass as a transport pass on buses, taxis, and the subway.
Day 3 – Seoul's top tourist attractions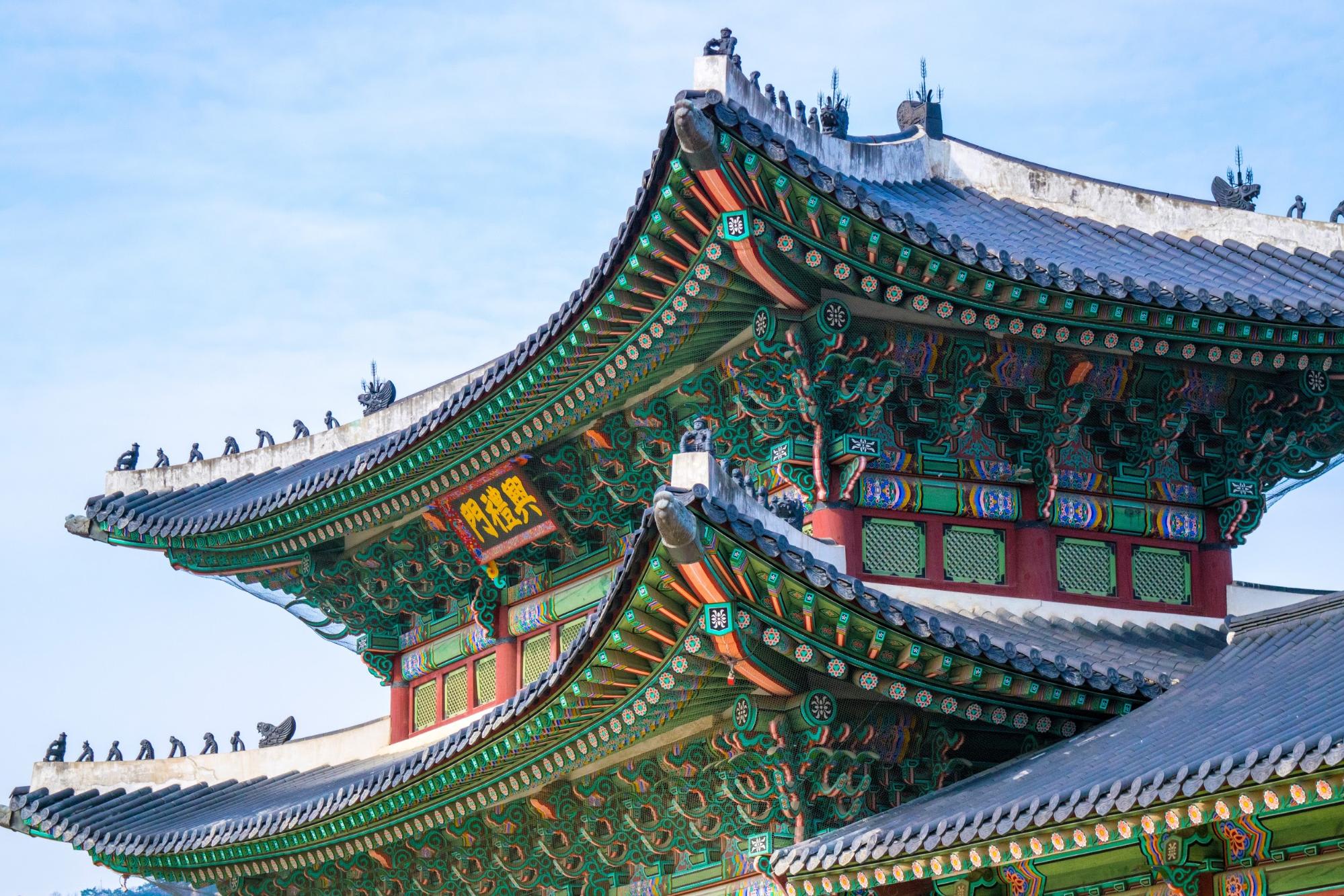 8:30 AM – Breakfast at a local cafe
The cafe scene in Seoul is something every tourist has to experience! Apart from each cafe's delicious options, you can count on Koreans to offer its guests aesthetically pleasing interior and presentation. For the fluffiest pancakes in town, try out Peach Grey or EggDrop for all those egg lovers out there!
Klook's travel curators have tried and tested a bunch of cafes around Seoul, and fortunately for you – they were able to document them all! Check our list of 11 Cafes in Seoul that's Worth the Hype .
10:30 AM – Rent a hanbok at HANBOKNAM
Time to make full use of your Discover Seoul Pass! After breakfast, use your pass to travel to HANBOKNAM for hanbok rental via subway. Once you're at the studio, just present your Klook voucher, and you're free to look through the hundreds of hanboks available!
You can either rent out your hanbok for 1.5 hours, 2 hours, 4 hours, or even the entire day!
11:00 AM – Tour the Bukchon Hanok Village & Lunch
As HANBOKNAM is located within Bukchon Hanok Village, this is the best time to stroll through the area. Plus, with the village's well-preserved streets and traditional homes, it makes the perfect backdrop for your hanbok photos!
Bukchon Hanok Village houses a number of quaint, cafes and restaurants beneath many of the traditional facades. Our favorites include Hwangsaengga and Dooreyoo which both serve delicious Korean meals.
2:00 PM – Gyeongbokgung Palace
Just five minutes away from HANBOKNAM, you'll find yourself facing the most iconic palace in all of Korea – the Gyeongbokgung Palace! This place is huge, so be prepared for all the walking you're about to do. However, with all the picture-worthy spots, time will go by quickly! Be sure to catch the changing of the guards, a march that happens every hour.
Entrance to the Gyeongbokgung Palace is free with your Discover Seoul Pass, however if you're already in your hanbok, just go straight in! Guests who arrive in traditional hanboks are also enter free of charge.
4:00 PM – Namsan Tower
Just before the sun starts to set, take the subway to Namsan Tower, one of Seoul's top tourist attractions. Not only are you to see the most magnificent views of the city from the top, but the tower's Tree of Love experience is a perfect activity for you and your significant other!
Since prices spike up by this hotspot, we recommend purchasing a love lock in a convenience store far from this attraction. Once you've locked up your love, head up the tower for amazing sunset views.
6:00 PM – Dongdaemun Plaza (DDP) and Dinner
Although Dongdaemun Plaza is home to brilliant works of art, it is also known to be a great photo spot for tourists and locals alike. So if you can't spare time to go through the galleries and exhibits, taking a tour around this architectural landmark is more than enough!
Around the DDP, you'll find a multitude of shopping centres like ApM and Doota, food stalls and establishments. You definitely won't find a hard time finding dinner in this area of Seoul, but we actually recommend grabbing a number of street food options to take to DDP's Rose Garden for a nighttime picnic.
Day 4 – Shopping in Myeongdong and Gangnam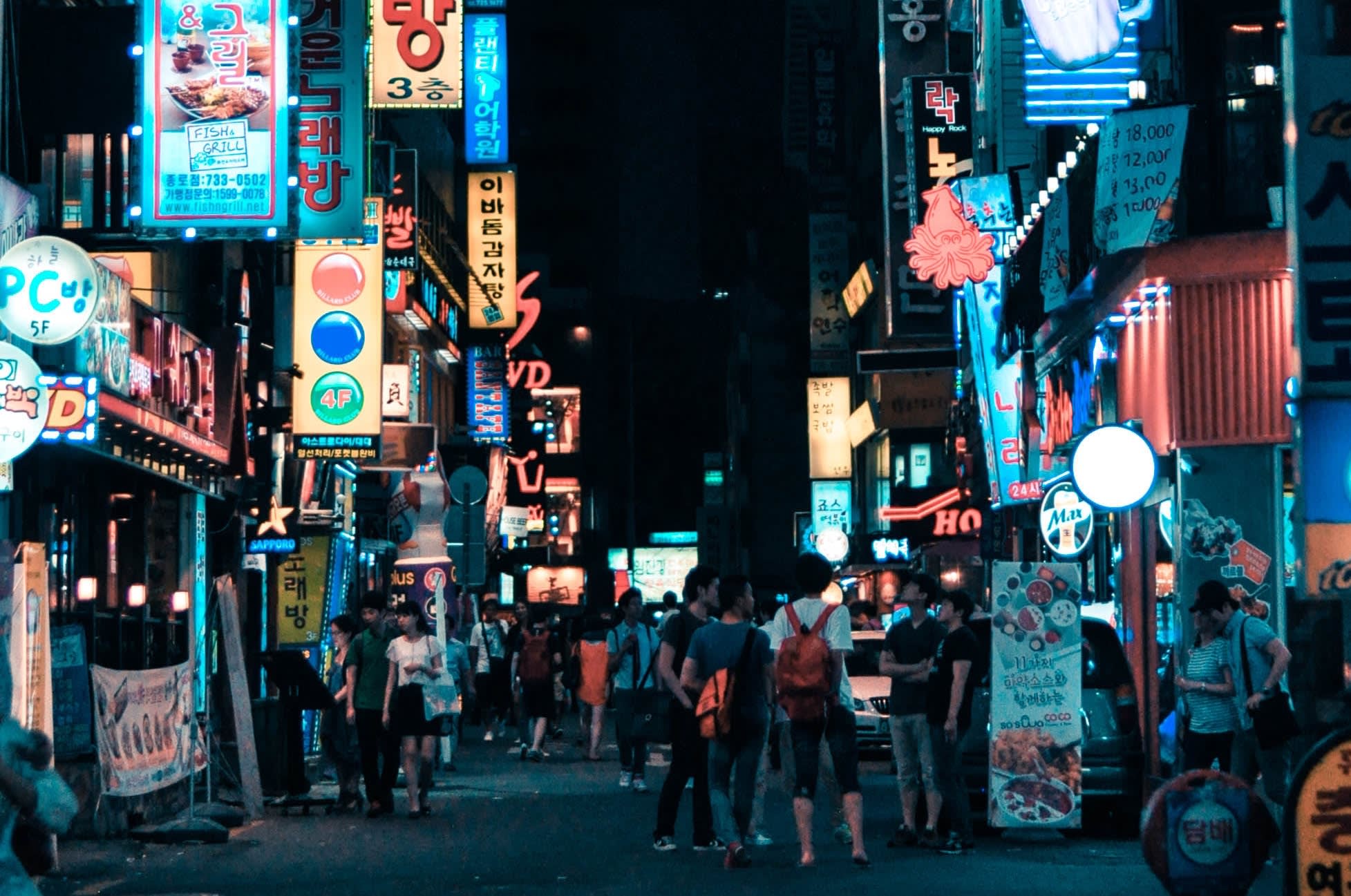 9:00 AM – Breakfast in Myeongdong
Start your day in Myeongdong with breakfast. You'll need to fuel up for the shopping you're about to do! Although Myeongdong is known for its delicious street food options, we also recommend checking out their many cafes, some of which are listed in our article on top cafes in Seoul.
10:00 AM – Shopping in Myeongdong and Lunch
Shopping can definitely take a toll on the bank account, so it's best to put aside a budget prior to your trip! Some of our favorite stores in Myeongdong include Stylenanda, ALand, Indie Brand, Innisfree, Olive Young, Aritaum, and Etude House for a mix of clothing and beauty brands.
After an exhausting couple of hours shopping, make your way to Ka Ho Dong Baekjeong for another KBBQ meal!
2:00 PM – Cheonggyecheon Stream
Using your T-Pass or Discover Seoul Pass, take the subway to Cheonggyecheon Stream. This is a great place to stroll and take a breather. If it looks familiar, you may have seen it in many K-Dramas! Use this time to chill out and observe local life before your Seoul adventure comes to a close.
3:00 PM – Han River
On the way to Gangnam, you'll end up passing by Han River, another tourist attraction, made popular by K-Dramas. If you aren't so pressed with time, we recommend renting our a bicycle, too! In any other case, it's great for a quick photo spot and re-enactment of your favorite K-Dramas as well.
4:00 PM – Gangnam Underground Shopping Centre and Starfield Library
If the budget was too tight for shopping in Myeongdong, you might find a couple pieces over at the Gangnam Underground Shopping Centre – located inside the Gangnam Station. This long row of clothing and accessory stalls will surely take up your time, so best to find a bargain while you're at it!
End the night at Starfield Library, an up and coming tourist attraction praised for its Insta-worthy aesthetic. Photo spots aside, it's quite beautiful at night with the decorative lights! And of course, with its sheer size, it's quite possible to find any book you desire in this library.
11:30 PM – Flight out of Seoul
Most Cebu Pacific and AirAsia flights fly out late at night – from 11:00 PM to 1:00 AM next day, so it is possible to still get a full day of activities. To get to the hotel, we highly recommend booking an AREX ticket from Seoul Station. Just remember to check the train lines near your area to avoid any delays and transportation complications.
However if you'd rather have a hassle free transfer, we recommend checking out Klook's Shared Airport Transfers, too.
Klook Activities Budget Breakdown
| Activity | Cost |
| --- | --- |
| 4G SIM Card | $6.79 |
| Shared Airport Transfer | $30.15 |
| Discover Seoul Pass (72 hours) | $70 |
| Nami Island KTOURSTORY Tour | $58.69 |
| Kang Ho Dong Beakjeong | $42.80 |
| Yeoljongdo BBQ House | $38.65 |
| Total | 247.08 |
| | |
Save EVEN more from your budget trip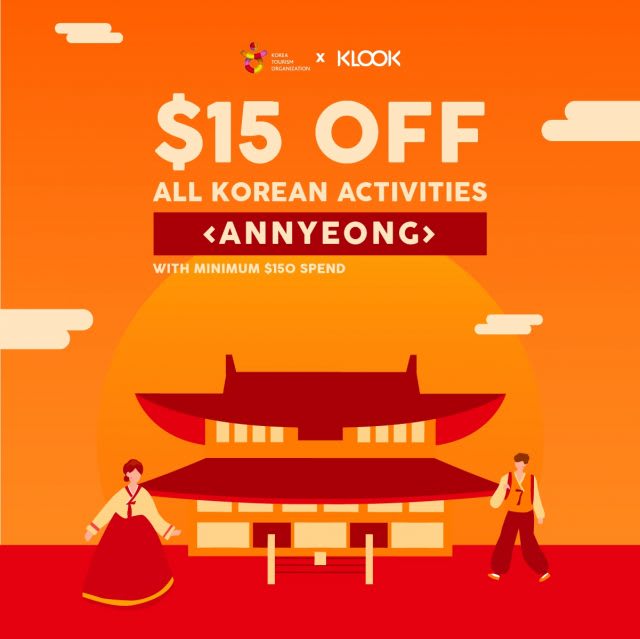 What's a budget guide without making use of exclusive discounts and scoring more savings? Make sure to key in <ANNYEONG> before the 30th of November 2019 to enjoy savings of up with a minimum spend of $150.