Travel to London on a budget
Travelling to Europe can definitely be intimidating – especially for budget travellers. But you can definitely still travel out to London on a budget! You'll be surprised by how much you can do in London, without having to burn a hole in your wallet.
What you need to know before your trip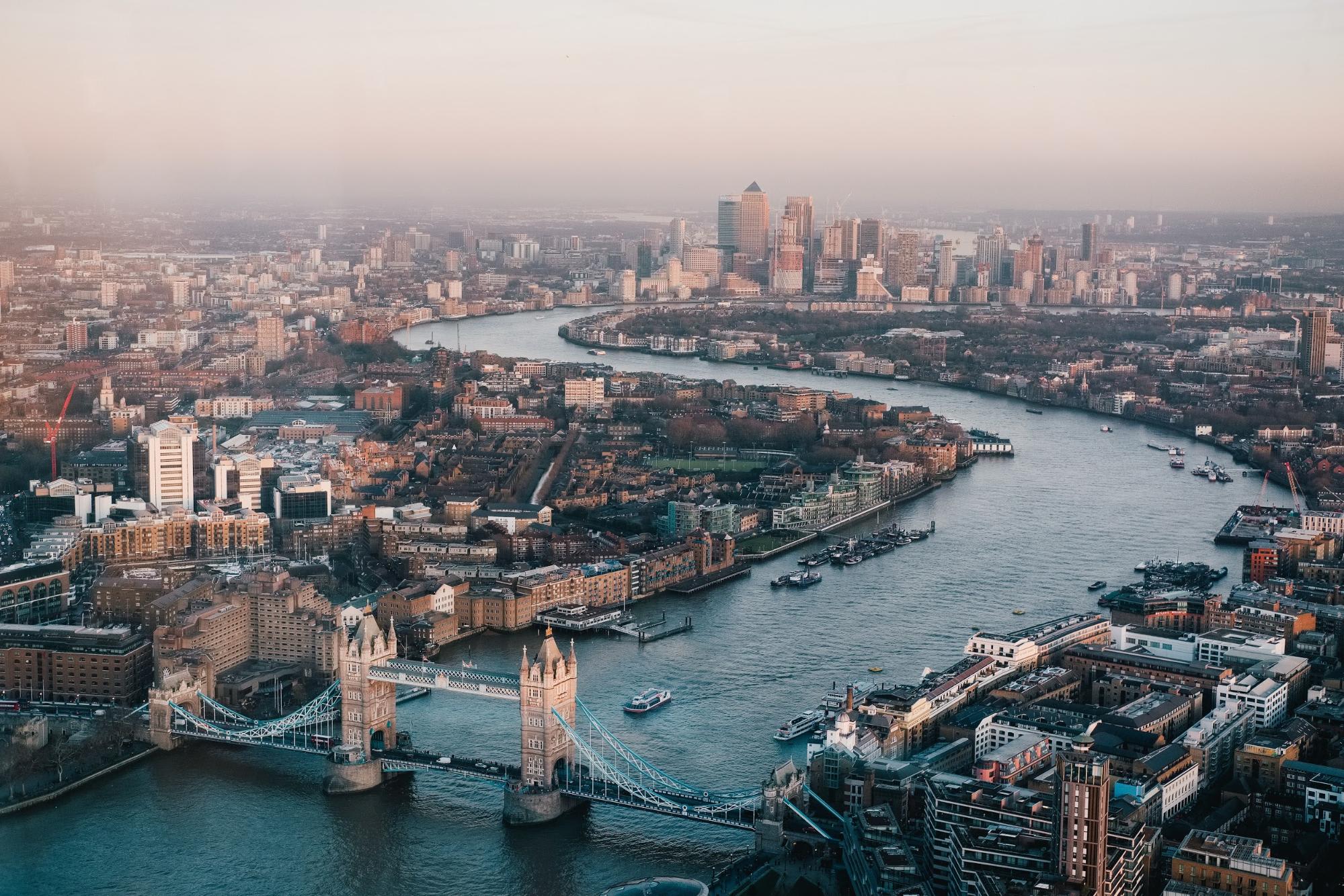 1. Singaporeans can now use E-gates at Heathrow and other UK airports
Starting from 20 May 2019, Singaporeans visiting Britain are eligible to use the automated e-Passport gates at 15 different airports across the country – this includes London's Heathrow Airport. The e-Passport gates make use of facial recognition technology to compare visitors' passport photographs with their current appearance. This means shorter lines and a faster immigration process for you!
For more details on the e-Passport gate eligibility for Singaporeans travelling to Britain, head here. 
2. Living in and travelling to London can be expensive
Whether you're a local or a tourist, the bills for living in London will add up.
The exchange rate as of 28 May 2019 is 1 Pound Sterling = SGD $1.75. On average, daily expenses can cost about £35 in total, excluding accommodation, activities and flights. Hence, a lot of preparation and saving up will come in handy for your London trip!
How to get to London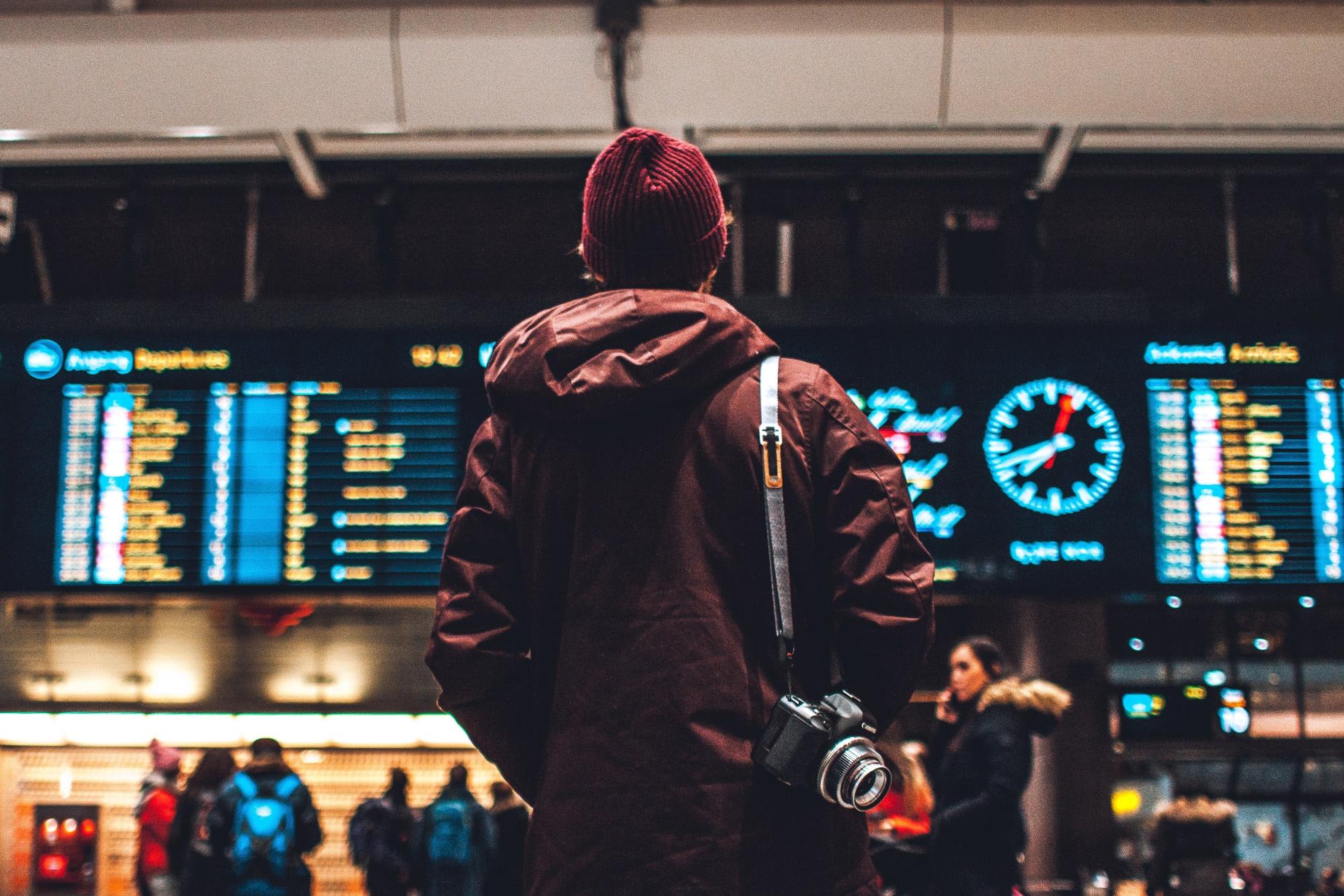 1. Flights from Singapore to London
Several airlines offer daily direct flights from Singapore to London – such as Singapore Airlines, British Airways and Qantas. Direct flights to London are typically around 13.5h long, and can cost an average of SGD $1,200 – $1,600 during the summer.
One easy way to search for flights to London is via Skyscanner, which lets you compare the flight prices across the board for your preferred dates. Opting for indirect flights can also save you several hundred dollars – Emirates and Qatar offer flights with single stopovers in Dubai and Istanbul respectively for under SDG $1,000!
Start booking early as well, that's usually when you get the best prices!
2. Identifying the best time to travel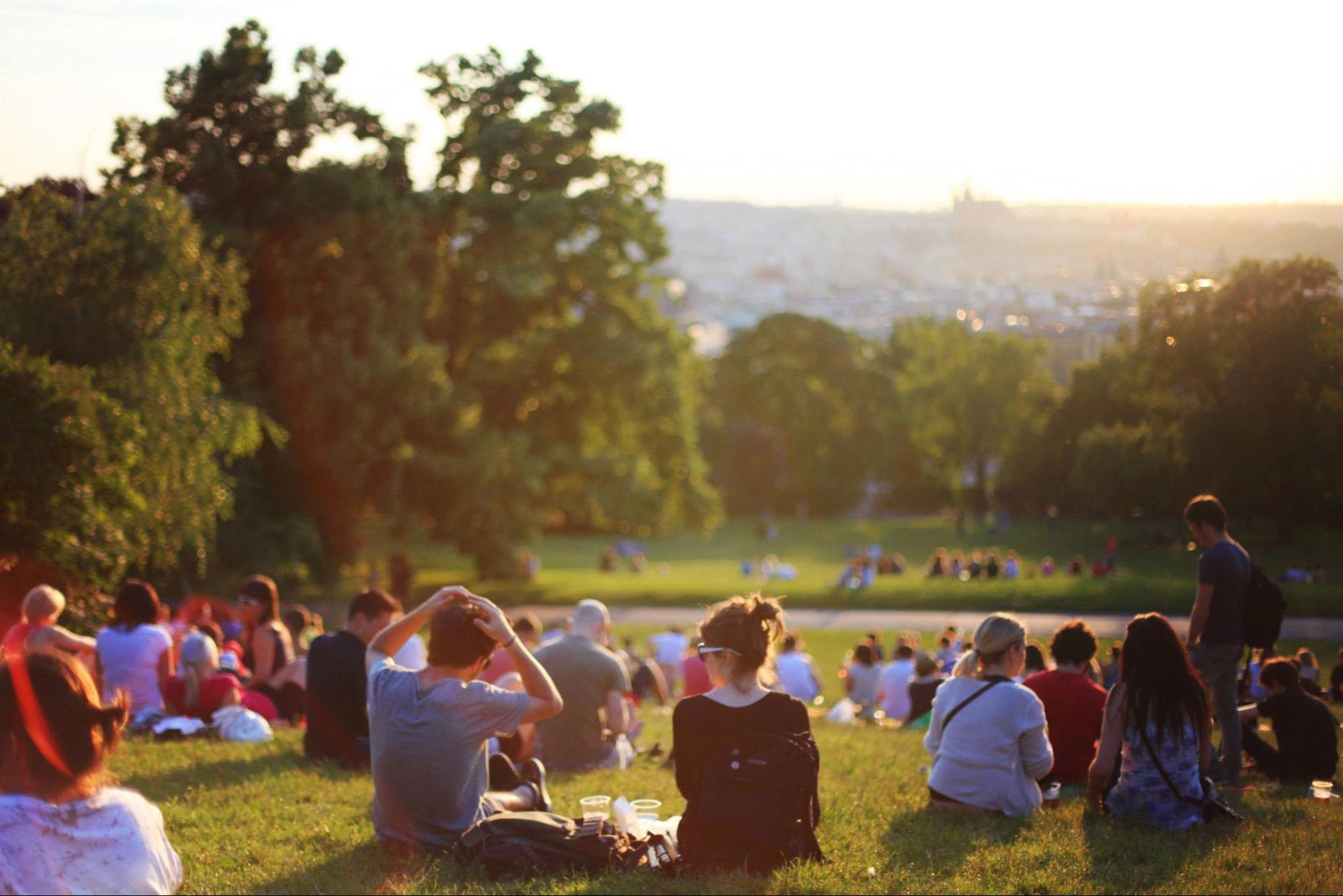 Quite a few Singaporeans like to travel to places with cooler climates, as a welcome escape from Singapore's sweltering heat. Good news: London remains relatively cool year-round, with their summers rising up to only about 25°C during the day.
There are, of course, pros and cons for travelling to London in the summer:
Pros: Warm sunny days and longer daylight hours for all your London adventuring!

Cons: April – August is peak season; anticipate more crowds and steeper prices for flights, accommodations and activities.
Depending on how budget-conscious you are, you might want to take this into consideration if you're flexible on the dates for your London trip.
Where to stay in London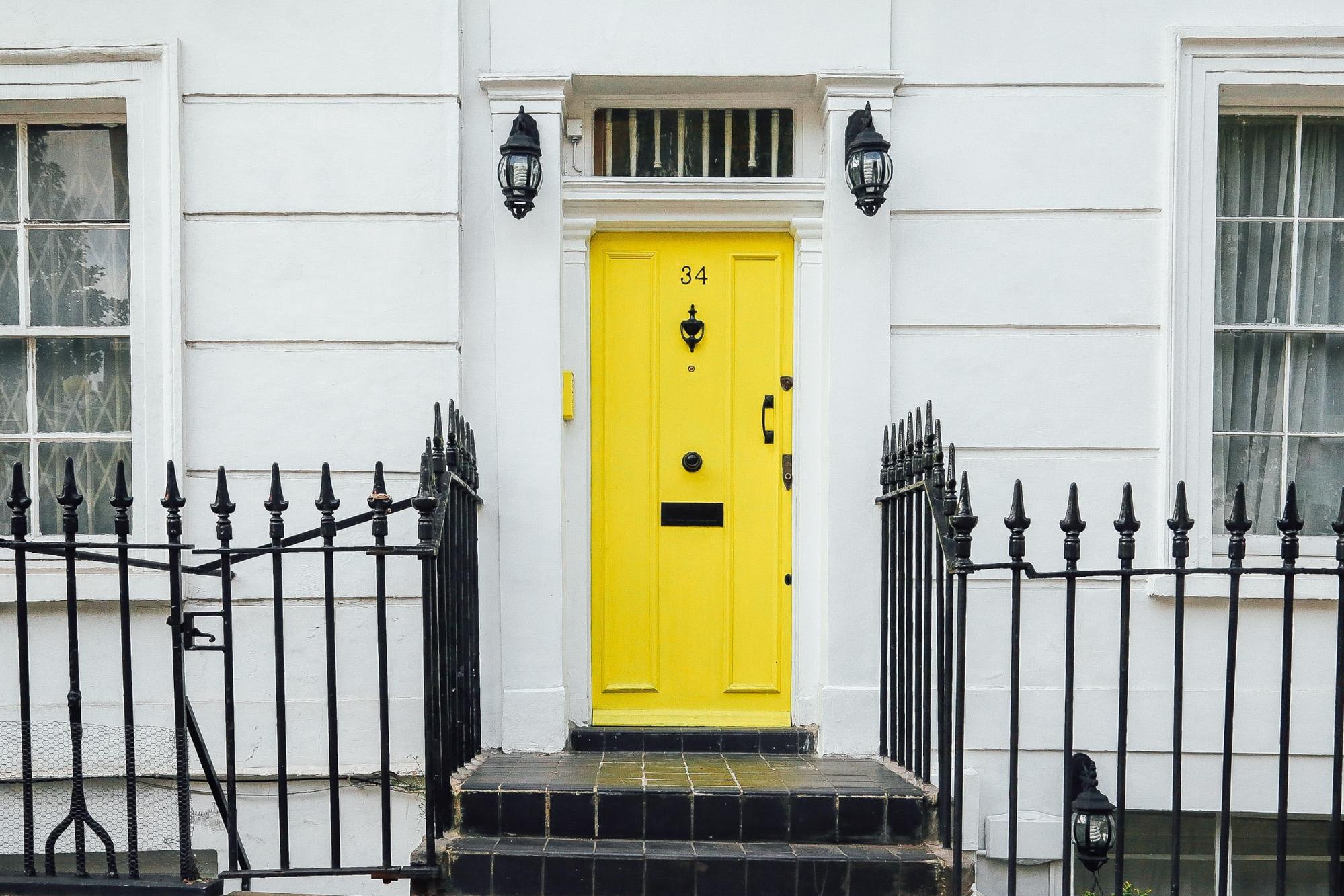 When looking for an accommodation in London, we highly recommend looking for places outside the city. The closer you get to the city centre, the more expensive the accommodation costs become. But thanks to London's incredible transportation system, living 20 to 30 minutes away from the city isn't so bad!
1. Budget-friendly locations close to the city centre
London's "posh" areas include Kensington, Chelsea, Notting Hill, Knightsbridge and Brompton – and accommodations there typically come with a hefty price tag to match.
Instead, opt for locations such as Shoreditch, Paddington, King's Cross, and Camden Town – all of which are around 20 to 30 minutes to the city centre via tube!
2. Hostels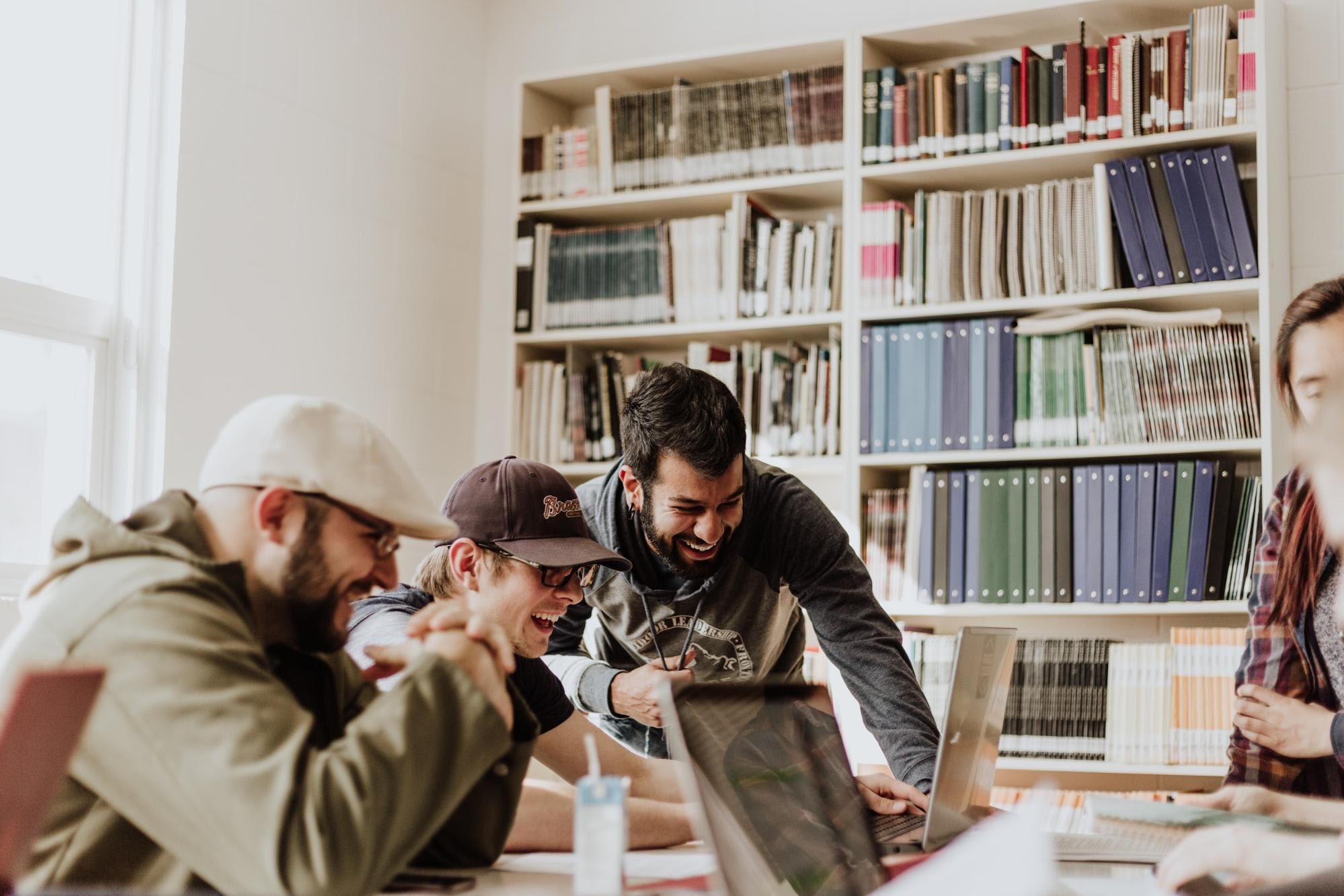 With hostels popping up in every corner of Europe -London included – it's now fairly easy to find a decent hostel within budget!
If you're a die-hard budget traveller, there are dorm room options for SGD $25-$50 a night! Aside from the low price point, a shared room stay allows you to meet loads of fellow travellers from all over the world stopping by London. However, if personal space is a concern for you, most hostels have private room options as well, for a higher price.
For hostels under SGD$60/night, you can check out Clink78, Wombats City Hotel London and Stüdyo Paddington by Bridgestreet.
3. Airbnb
Another option would be to get a room or an apartment in London through Airbnb. It's super easy to search for homes based on your location and price preferences – simply adjust the filters and map location as it suits you.
Sometimes if you're lucky, you could get an entire apartment for under SGD $20 a night! These are typically further out from the city, but depending on how many people you're travelling with, it could end up being more than worth it. Here are some of the options we found for less than SGD $70/night!
* Please note that Airbnb apartment prices fluctuate, so these apartment prices may change.
Klook activities in London that won't break the bank
1. London Eye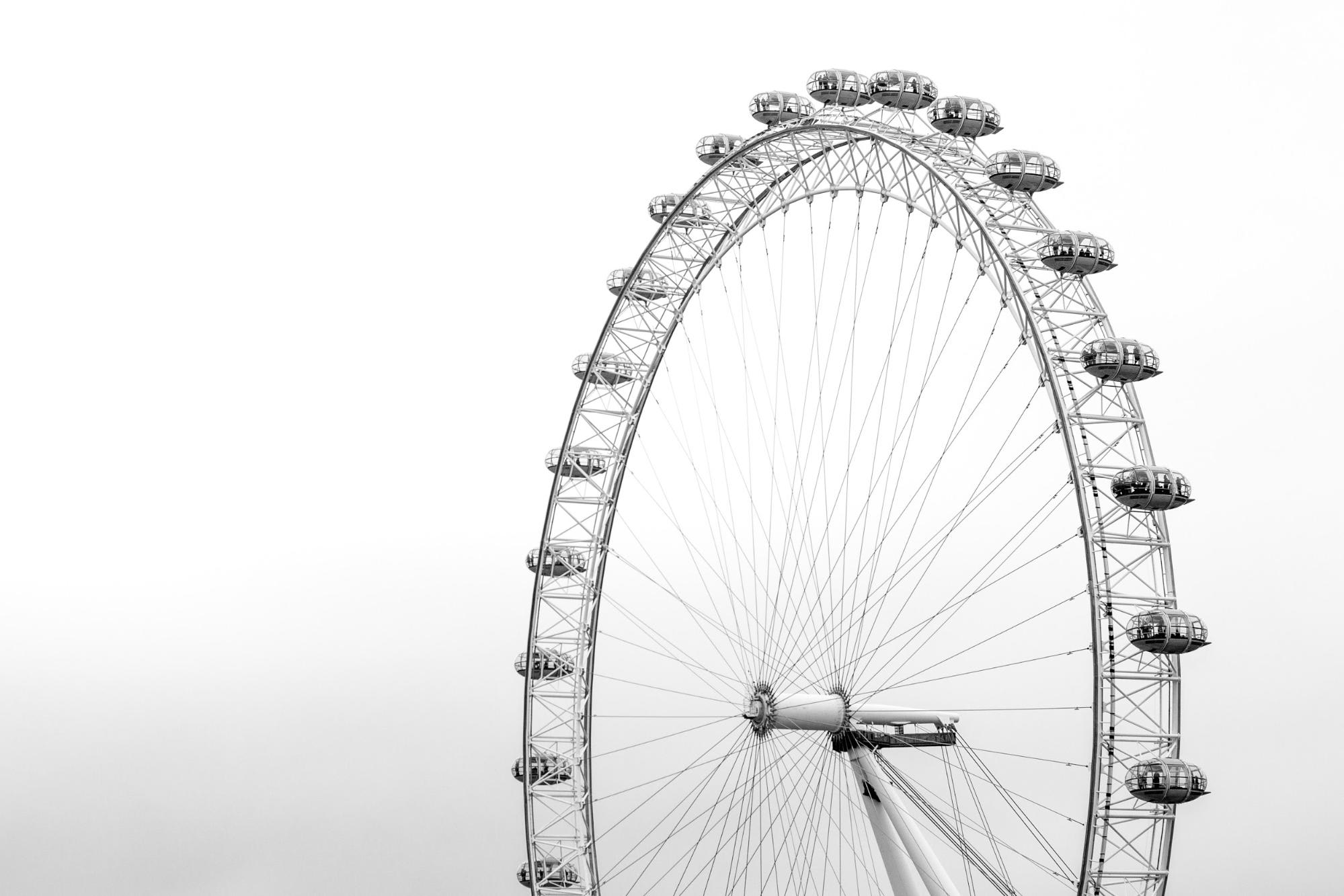 There's no better place to capture London's panoramas than from the glass pods of the iconic London Eye. You get 30 minutes to marvel at the incredible sights and learn about the other attractions seen from inside the pod as well. If you're planning to hop on the London Eye, we recommend doing so at night time for a completely different view of the city!
2. London City Sightseeing Bus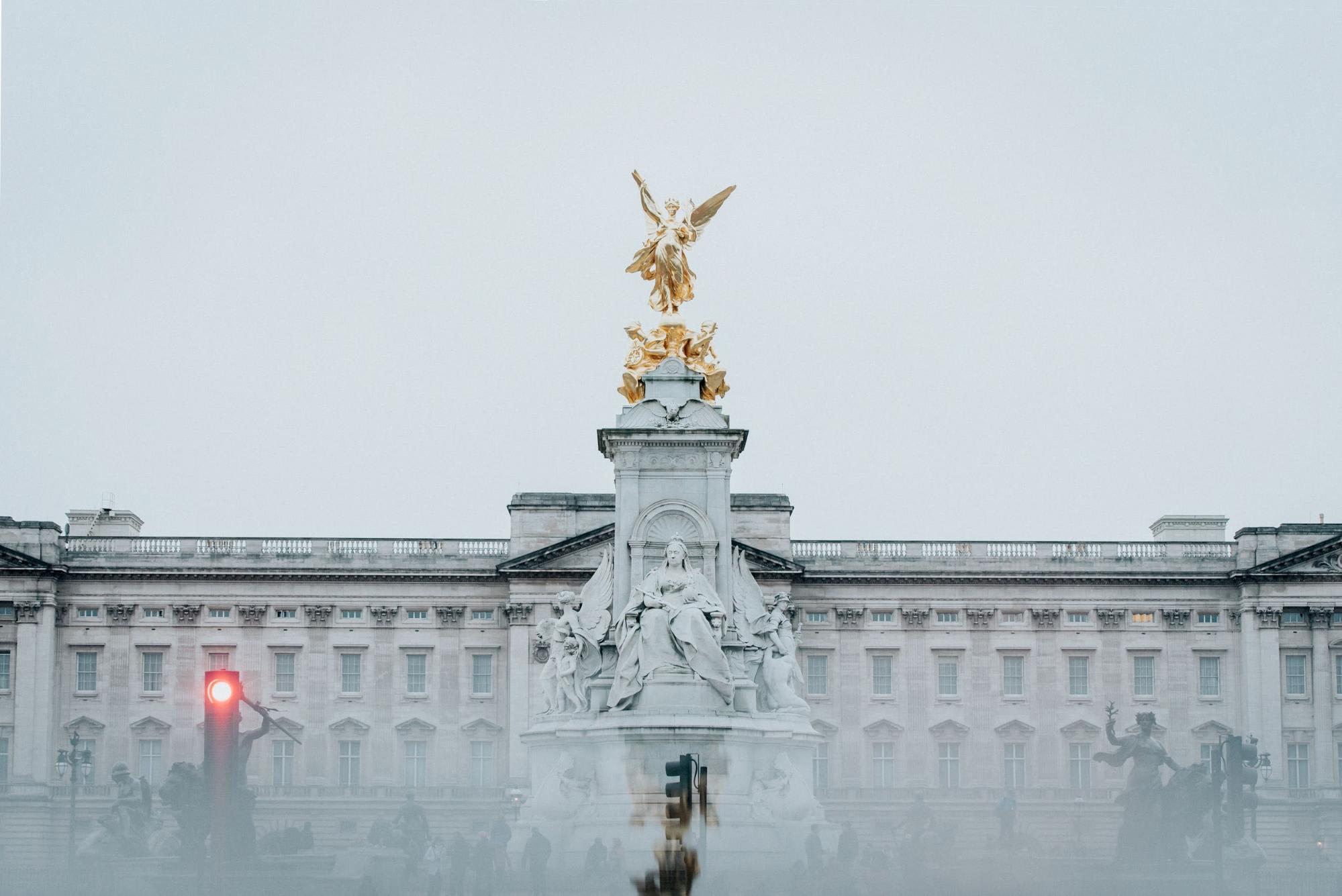 The London City Sightseeing Bus is most cost-efficient way to see all of London's main attractions in one day! You can opt to ride through a full 150 minutes tour of the city, or hop off the bus wherever you wish and explore attractions that catch your eye! Some must-sees are the British Museum, the London Eye, Kensington Gardens, and Notting Hill. There are also multiple routes available, so just choose based on preference and you'll be granted 24 hours to hop on and off the bus!
3. Harry Potter Warner Brothers Studio Tour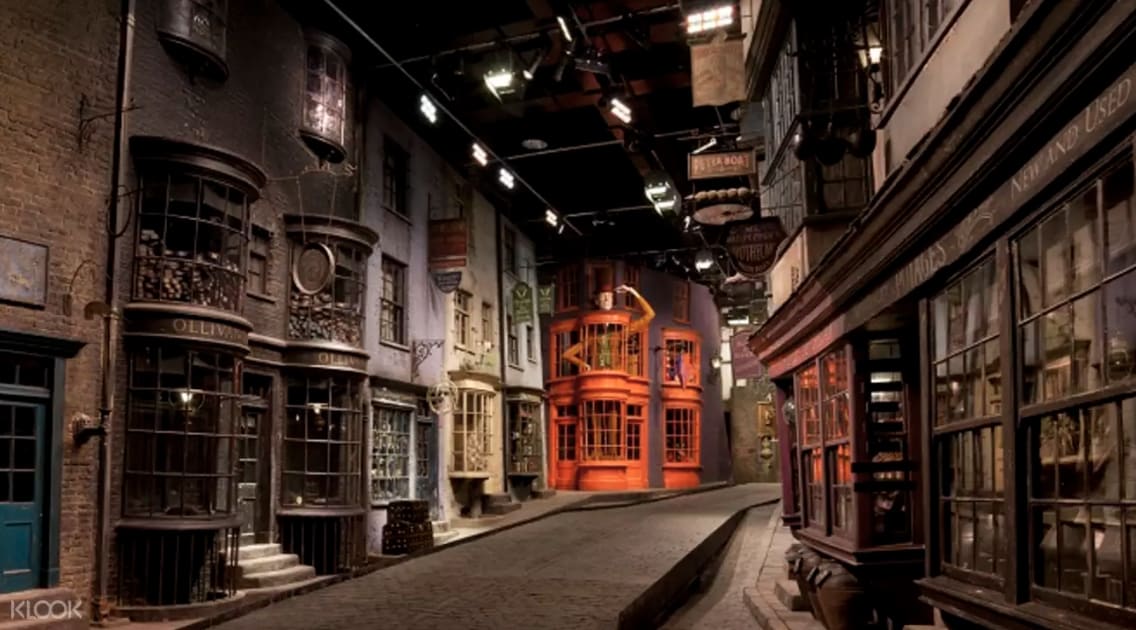 Whether you're a die-hard Harry Potter fan or not, this experience is bound to be a magical one! Just an hour away from London, you'll be able to live out your Wizarding World dreams at the Harry Potter Warner Brothers Studio Tour. Aside from seeing the original props, costumes, and sets featured in the studio, visitors can also take part in exciting activities and interactive displays, such as a flying a broomstick green screen experience!
4. Stonehenge, Windsor Castle and Bath Day Tour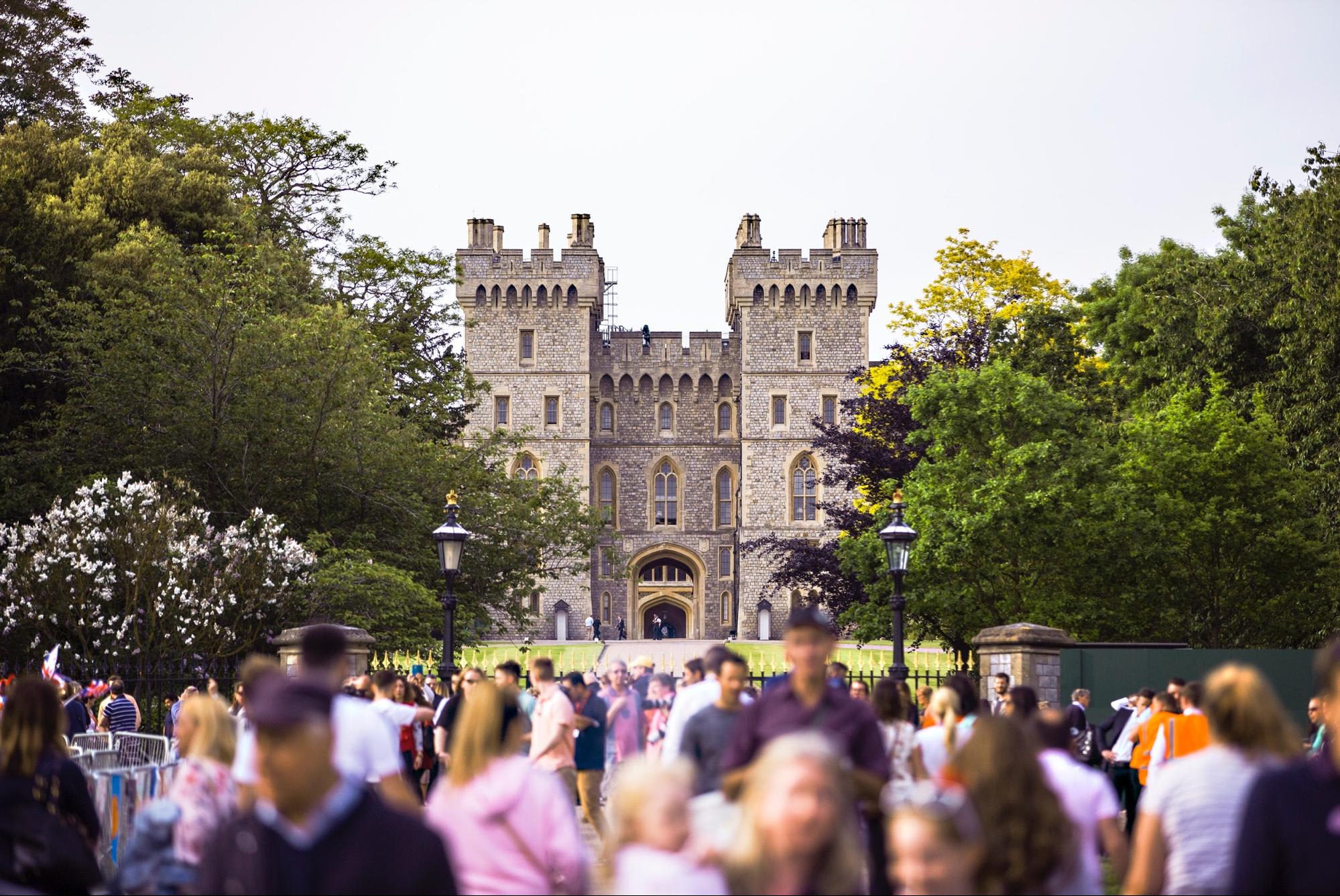 England holds so many gems – take the opportunity to travel beyond London and explore! One popular day trip includes the trifecta of the Roman Baths in Bath, the Windsor Castle, and the Stonehenge – the last of which is a prehistoric UNESCO-protected site.
Free activities in London
1. Museums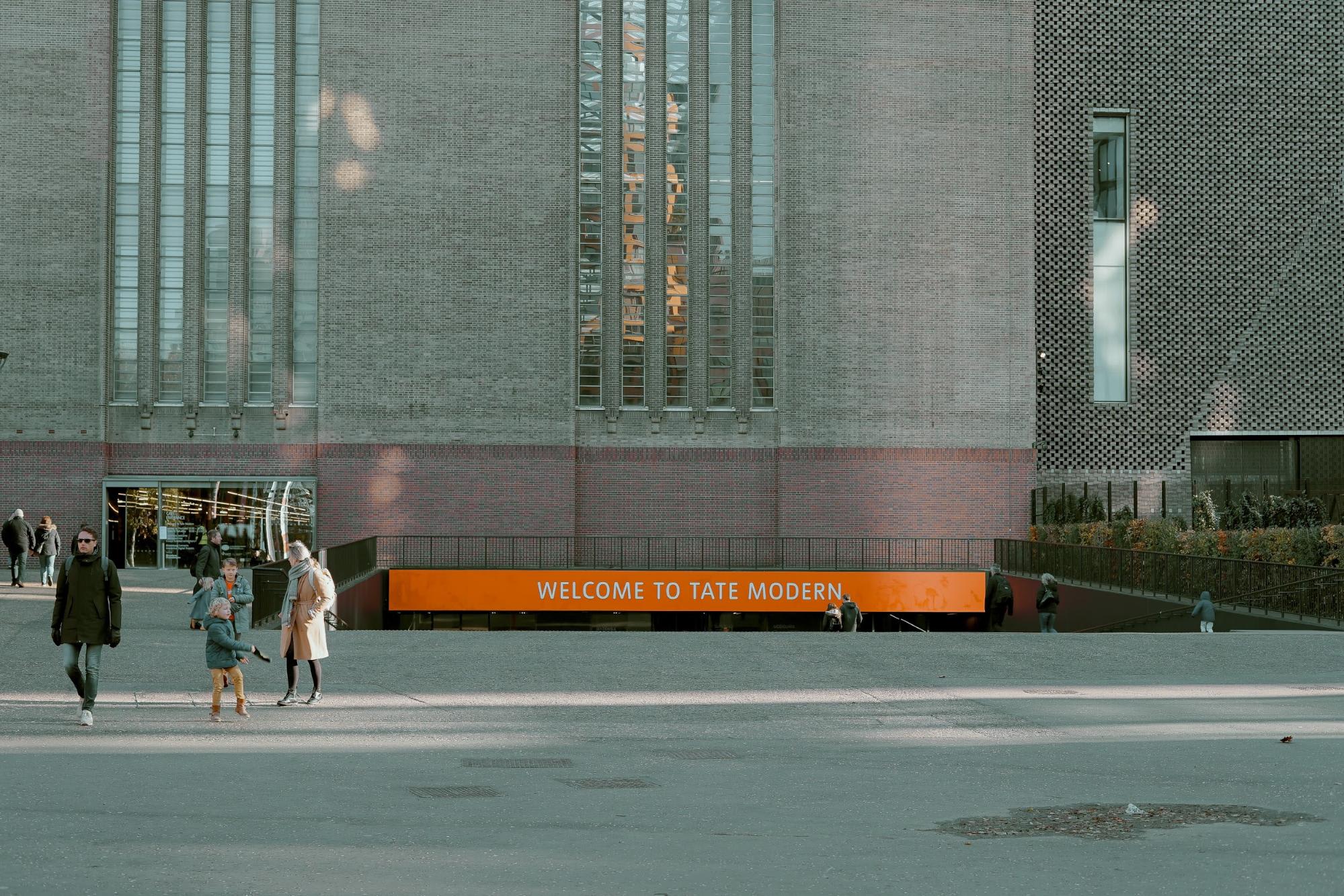 London has some of the best museums in the world – and most just to happen to be free of charge! If you're a history junkie or an art lover, set aside a good portion of your time for London's museums. Free up a day or two in your itinerary for museum hopping at The Tate Modern, British Museum, National Gallery, Tate Britain and others.
2. Buckingham Palace and Kensington Gardens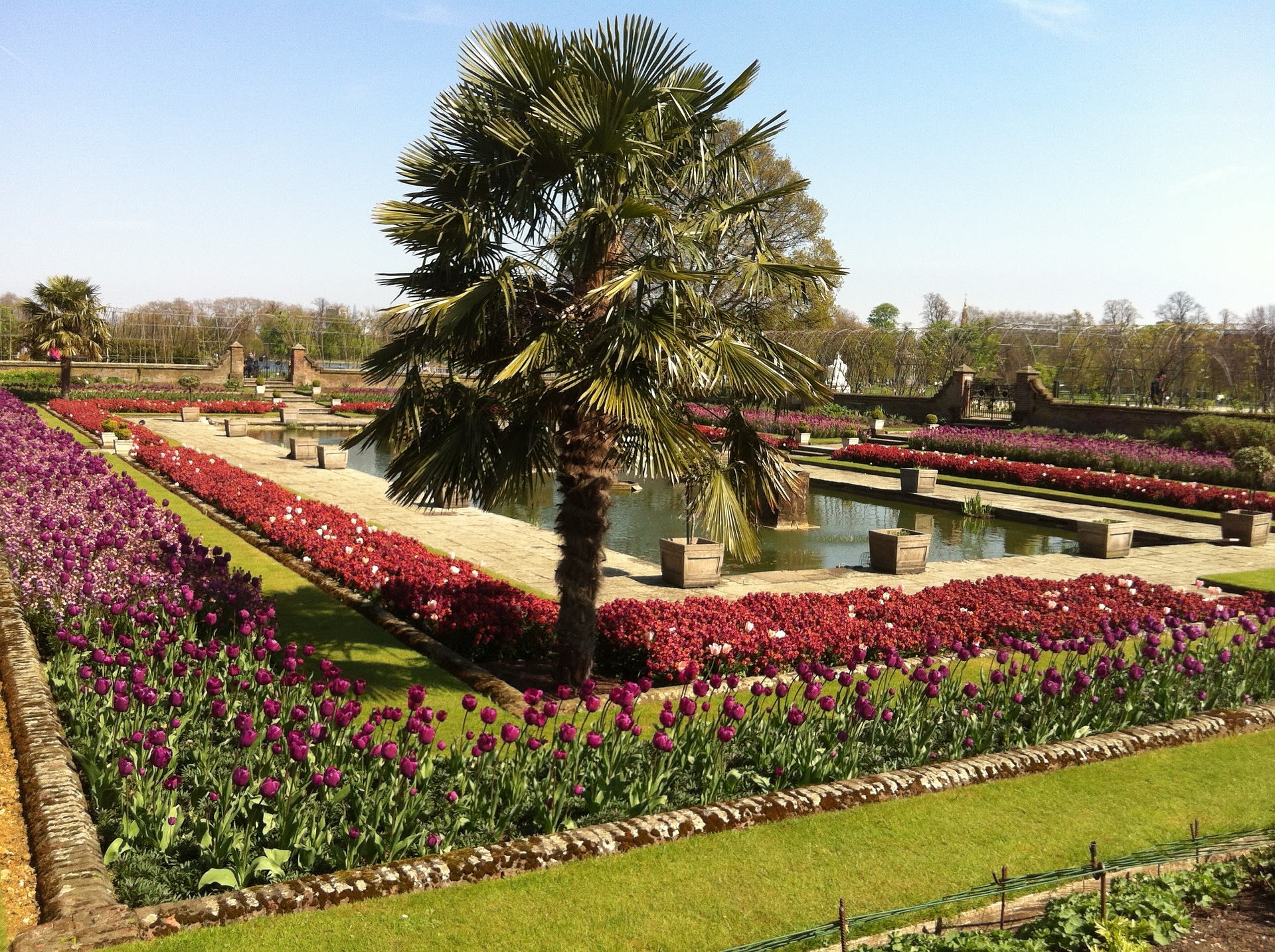 Have you really been to London if you leave without a photo by the gates of Buckingham Palace? With the British Royal Family residing in the city, visiting some of the Royal residences is a chance you can't pass up.
Afterwards, make your way down to the Kensington Gardens and watch the day go by at this public park located just next to the residence of Will and Kate. You might just catch a glimpse of the Royal Family!
3. Tower Bridge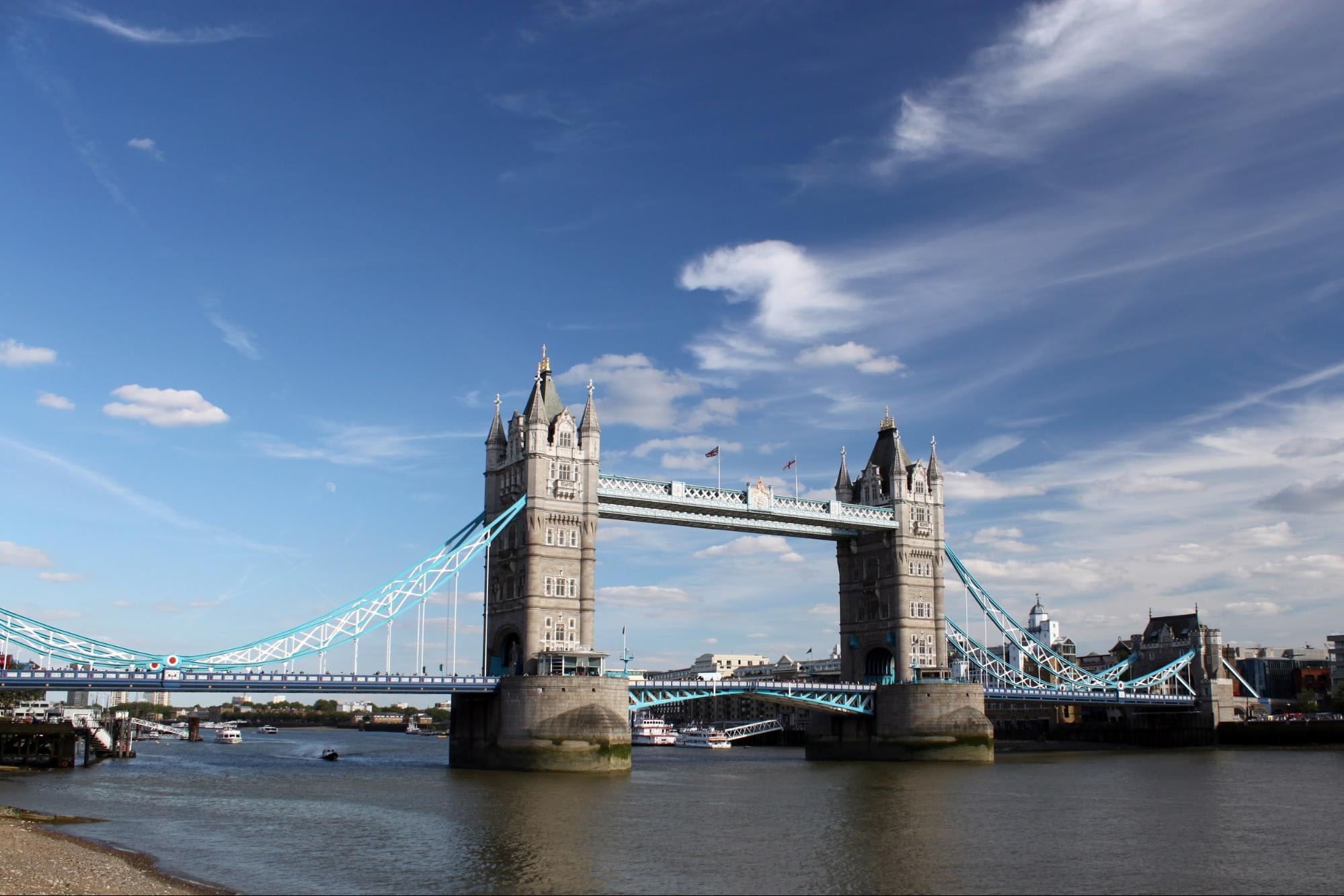 Contrary to popular belief, this is actually not the London Bridge. Just down the road from the Shard, you'll be able to walk through one of London's most iconic attractions! The surrounding areas also make for a lovely scenic walk!
During the winter time, a Christmas market is set up on one side of the river, and there are multiple boutiques and restaurants connecting the Tower Bridge to the London Tower.
4. Window-shop around Regent, Oxford Street and Piccadilly Circus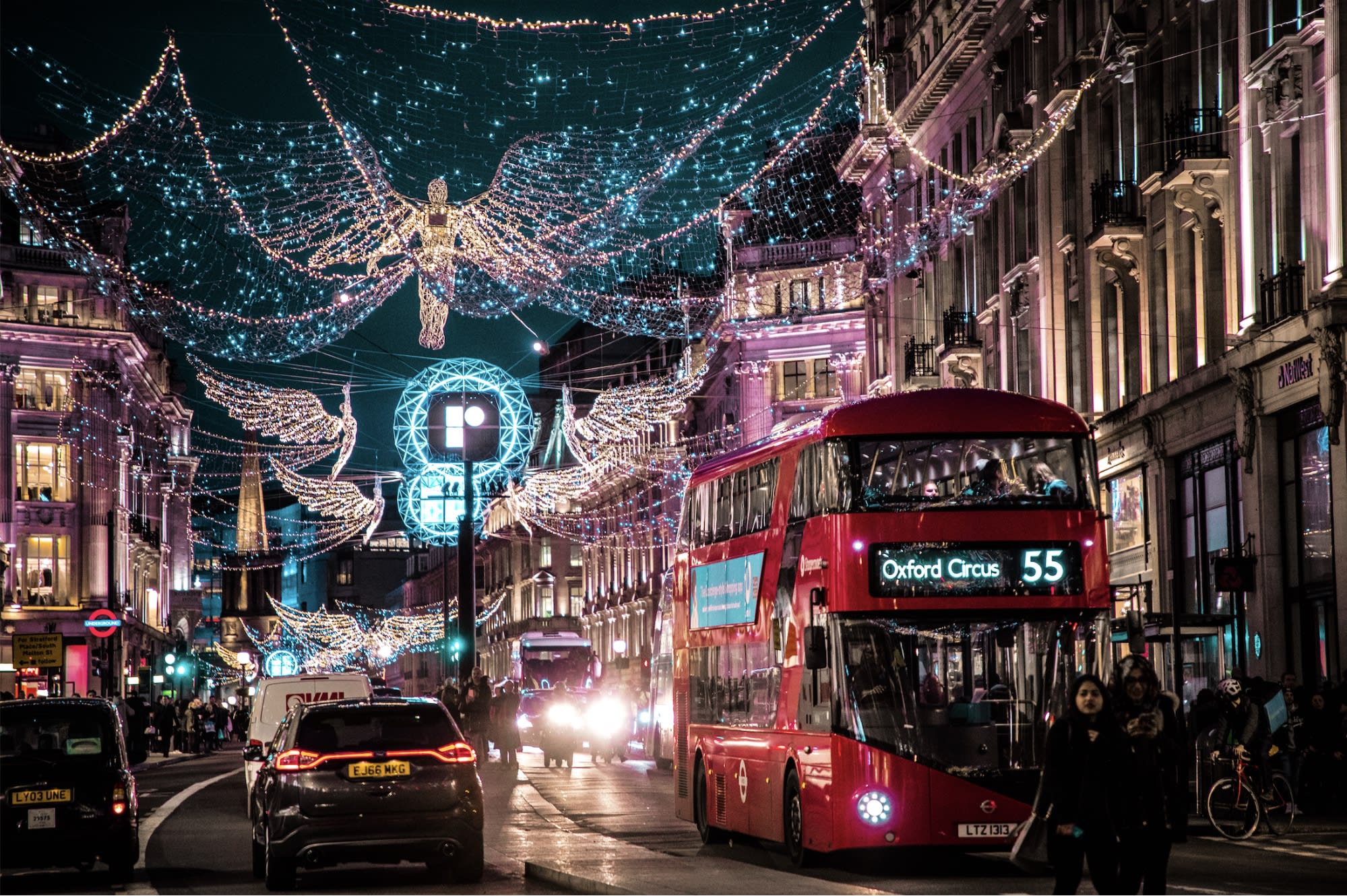 If you're sticking to a budget, then a shopping spree in London might be a problem – shopping can be crazy expensive out there. Many of the brands you'll see along Regent, Oxford, and Piccadilly are imported – stick to window shopping while you're in this area of town.
But if you can shell out a bit of cash for shopping, head on over to TK Maxx or Primark for some affordable pieces!
5. Covent Garden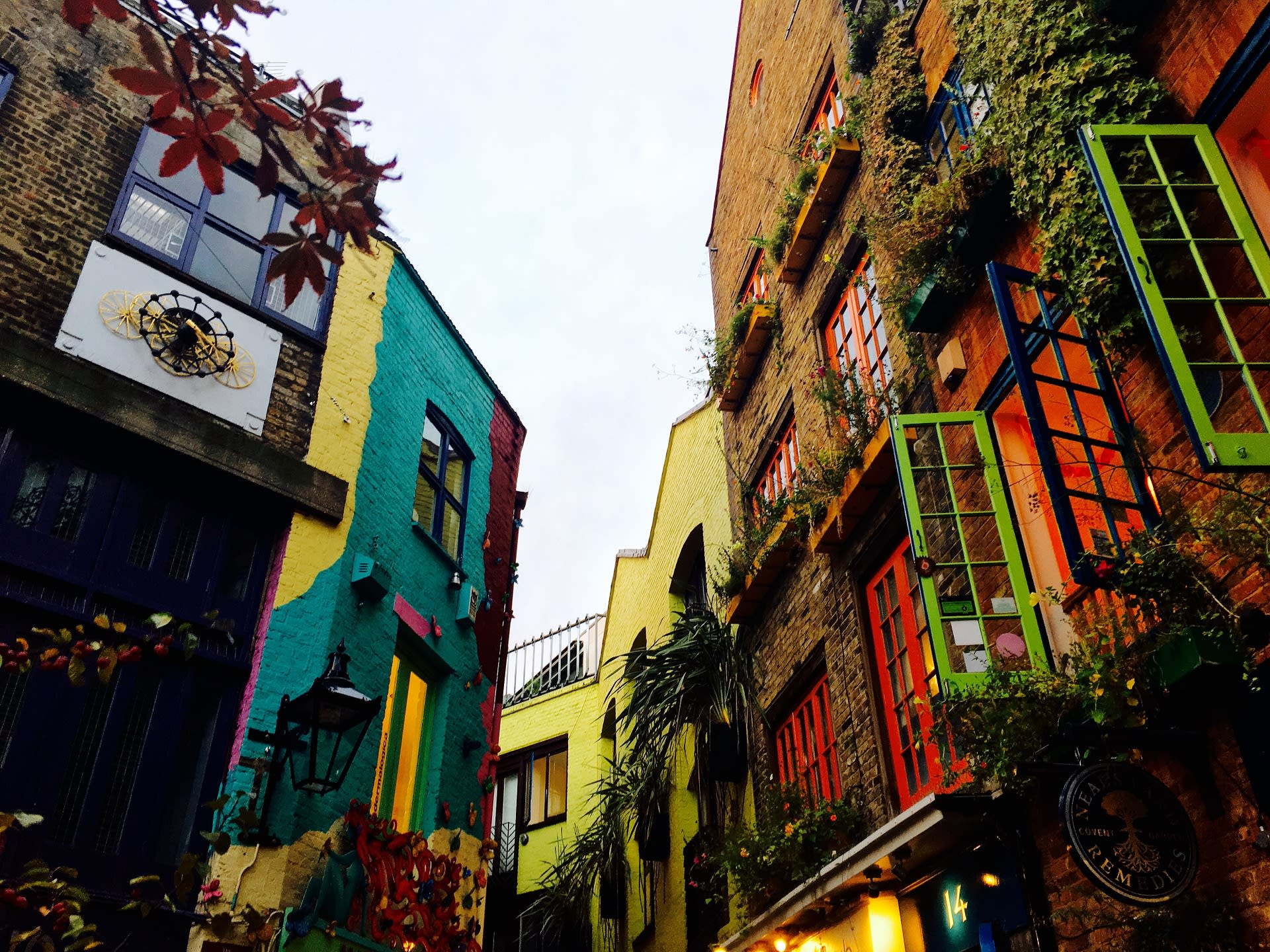 Walking around Covent Garden is a treat in itself! Although luxurious boutiques and pricey restaurants abound, you don't need to cash out in order to enjoy this spot! Watch the street performances at the Piazza and observe the locals, take endless photos #forthegram at Neal's Yard, or simply scan through the selections at the market!
6. Notting Hill and Portobello Road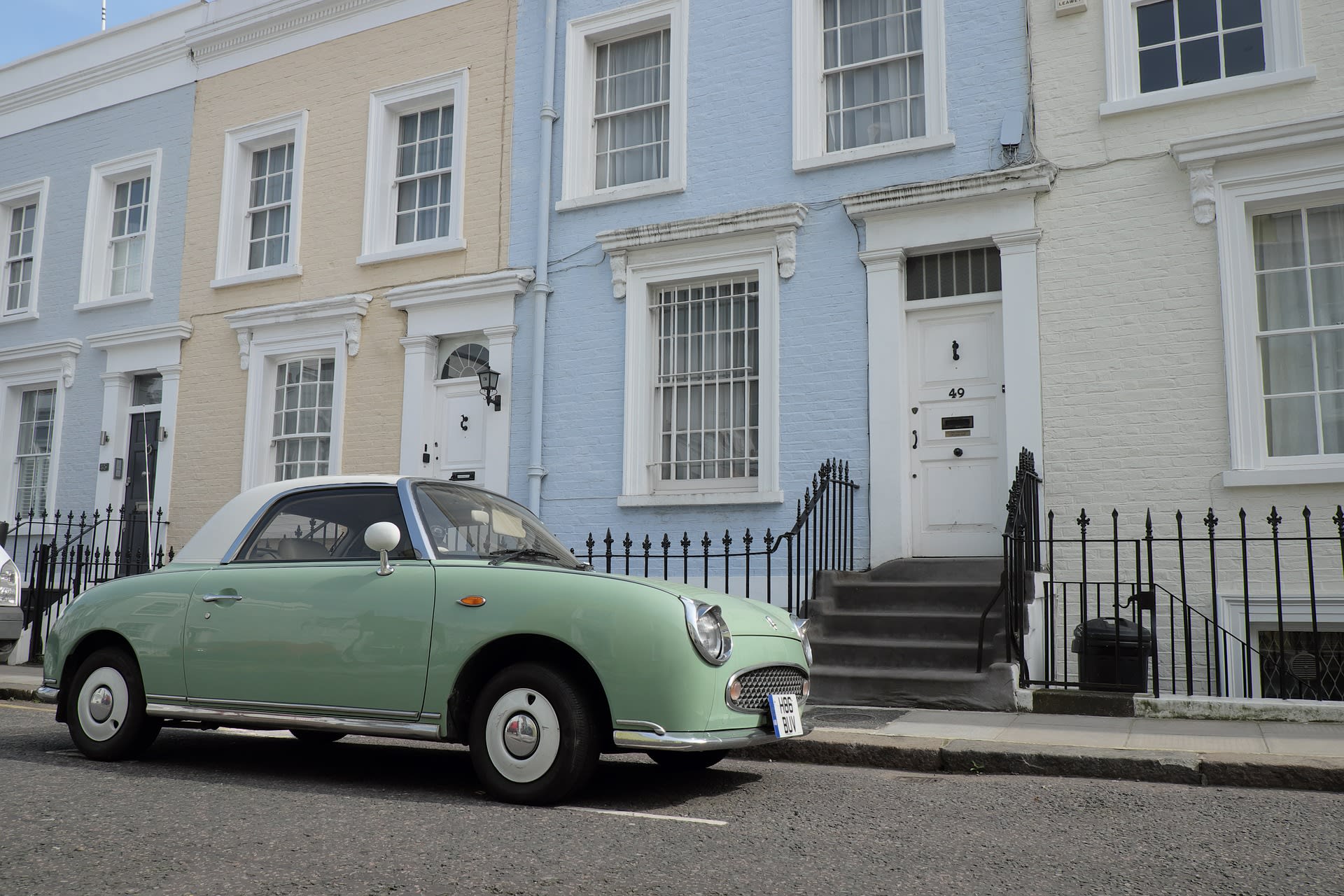 Don't miss a visit to one of London's swankiest neighbourhoods – Notting Hill. Located on the west side of town, the colourful homes and lively markets of this district lure both tourists and locals alike. This activity is technically free – taking photos by strangers' homes and browsing in bookshops don't cost a thing.
But if you find yourself in London on a weekend, do drop by the Portobello Market for some food, music, and vintage shopping!
Where to Eat in London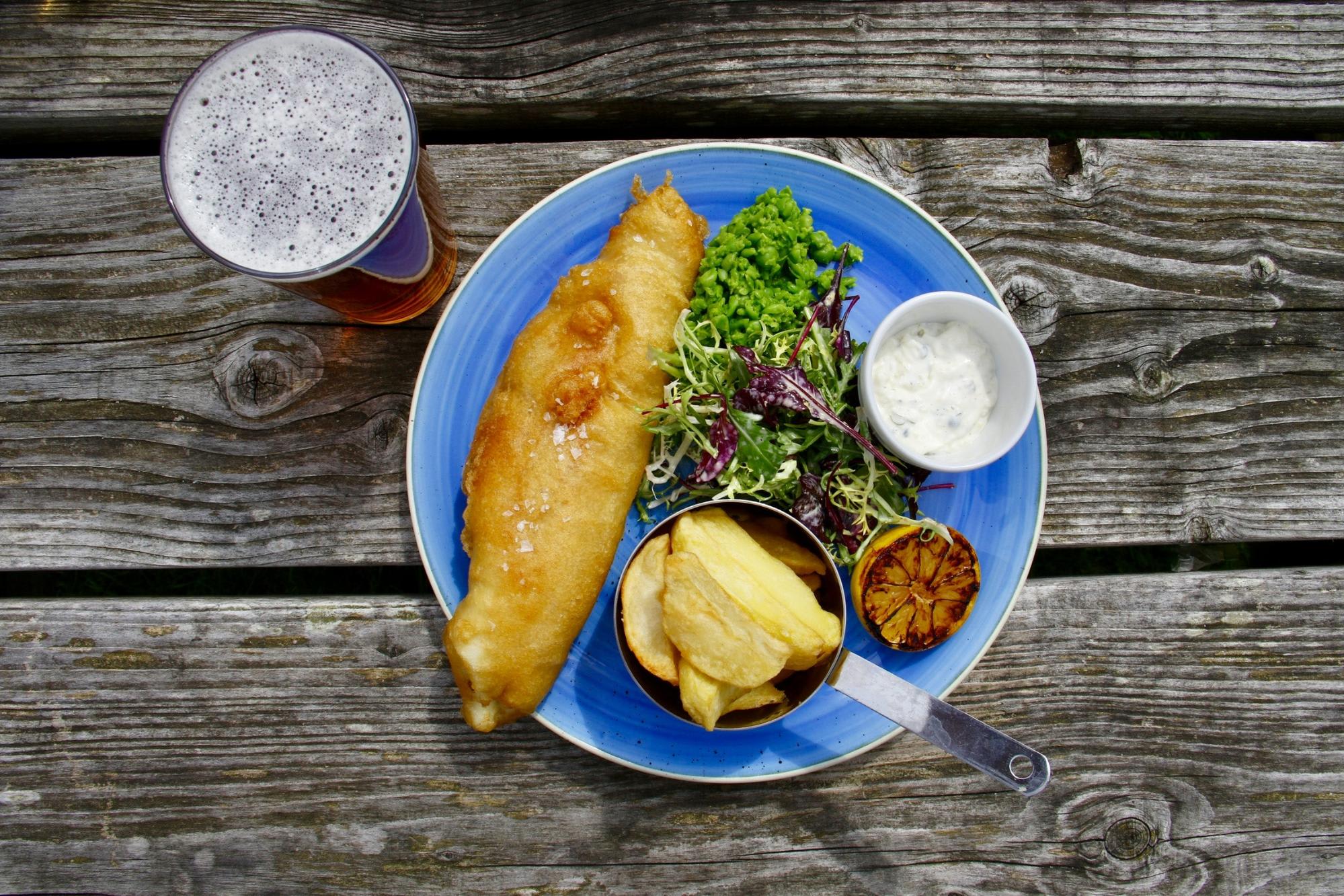 London is filled with amazing food, and contrary to popular belief, a satisfying hearty meal doesn't have to cost a bomb. With various food trucks and markets scattered around the city, you won't run out of options to suit your tastes!
Here are some places to check out for cheap eats:
1. Markets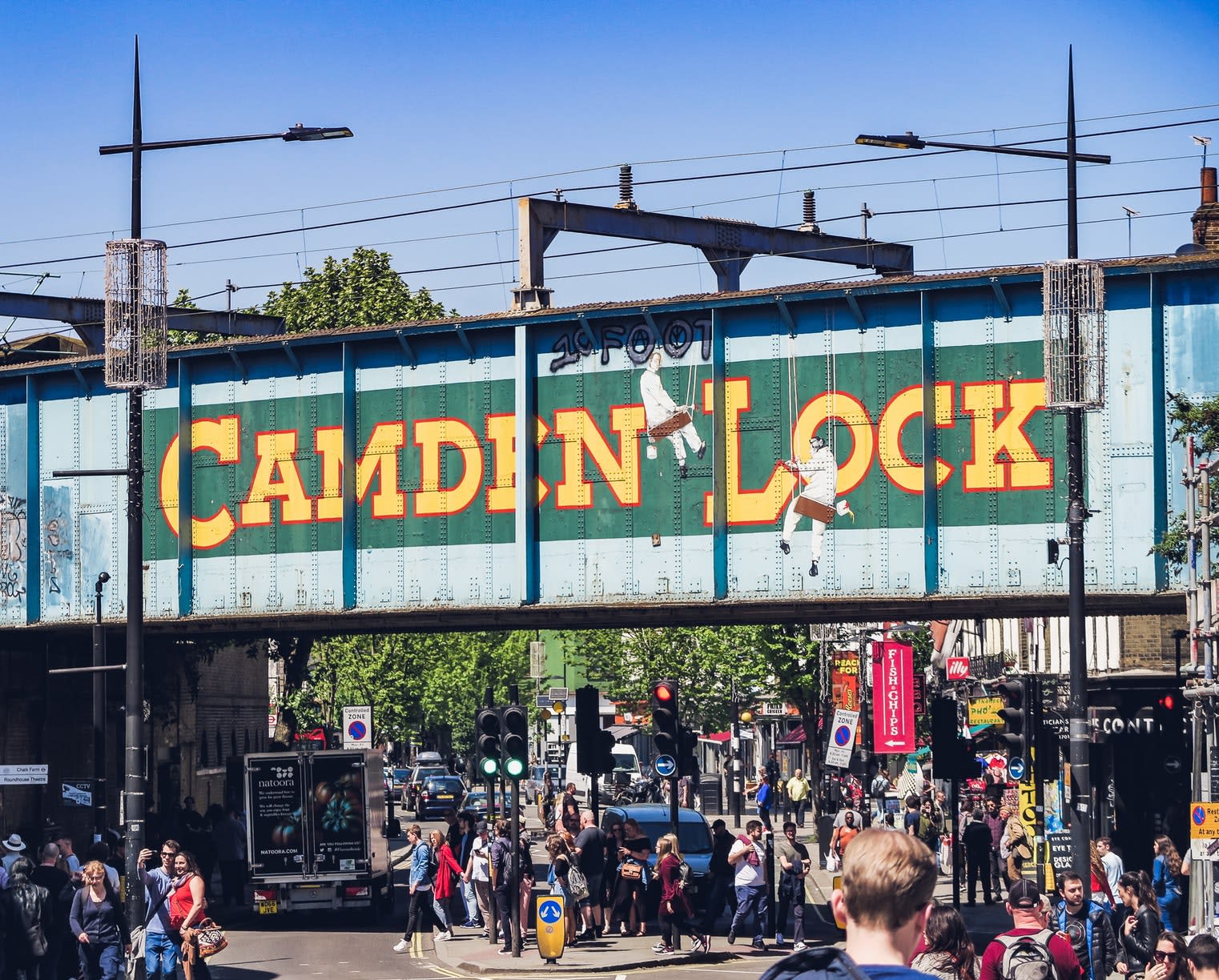 If your accommodation has a kitchen or a kitchenette, then one cost-efficient thing you can do is to cook your own food!
Stay away from the packaged and processed section of the supermarket, and make a beeline for the organic produce. Organic produce in London markets and groceries are relatively inexpensive, so use this to your advantage if you can. Look out for the nearest Sainsbury, Waitrose, or Whole Foods from your accommodation, and stock up on a week's worth of food.
You can also make a trip to Camden Market or Borough Market to check out their food selections. These markets are also a great place to have a sumptuous sit-down meal that won't cost an arm and a leg. A meal in Camden and Borough Market can range anywhere from SGD $5 to $17 – with many dishes fit to share!
2. Pubs
You won't be able to walk a block in London without passing at least two pubs, so there's quite a wide selection to choose from. Pub food tends to be quite cheap (SGD $6-$20), so if you've spotted at least three pubs in your area, you're pretty much set for your entire trip!
If you can spare a little bit more, check out our top picks for pubs and bars around London for a night out!
3. Camden Town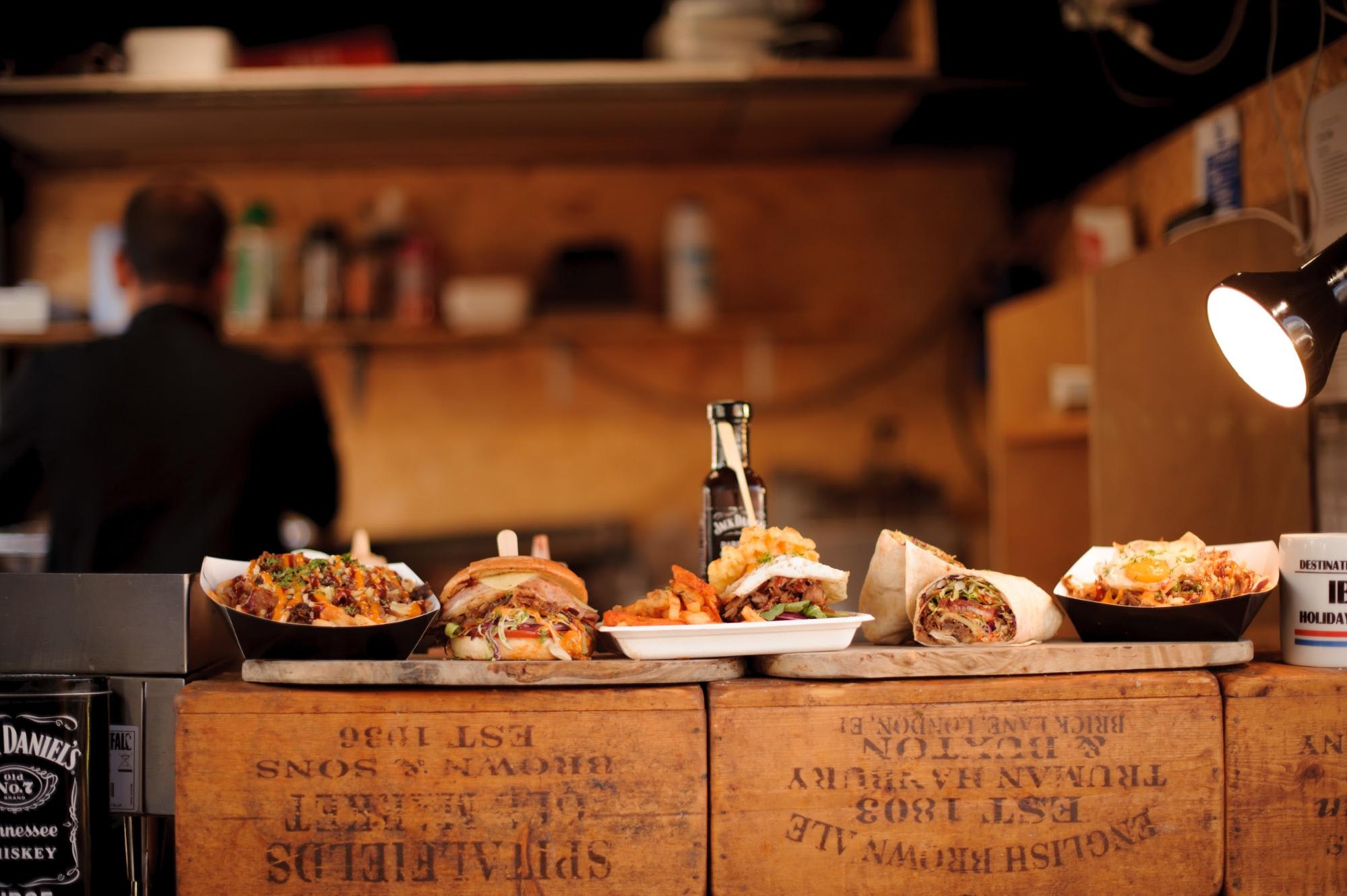 Apart from all the grub at Camden Market, do check out the other Camden restaurants and markets for more food options! Camden Town is known for its more affordable range of food, so you're bound to find Michelin-worthy dishes here for cheap! Some recommendations within the SGD $5 to $17 budget include Arancini Brothers Factory Café, The Cheese Bar, or Voodoo Ray's!
4. SoHo
London's SoHo area is home to lots of mouthwatering eats perfect for any budget! Check out Honi Poke for their signature poke with salmon at just SGD $14. If you fancy some Chinese food, Bun House is highly recommended by the locals.
For more affordable meals in the city, check out LondonCheapEats. Also, if you purchase an Oyster Card for the duration of your trip, you can also get big discounts on food and drinks along with it!
Transportation
1. London Underground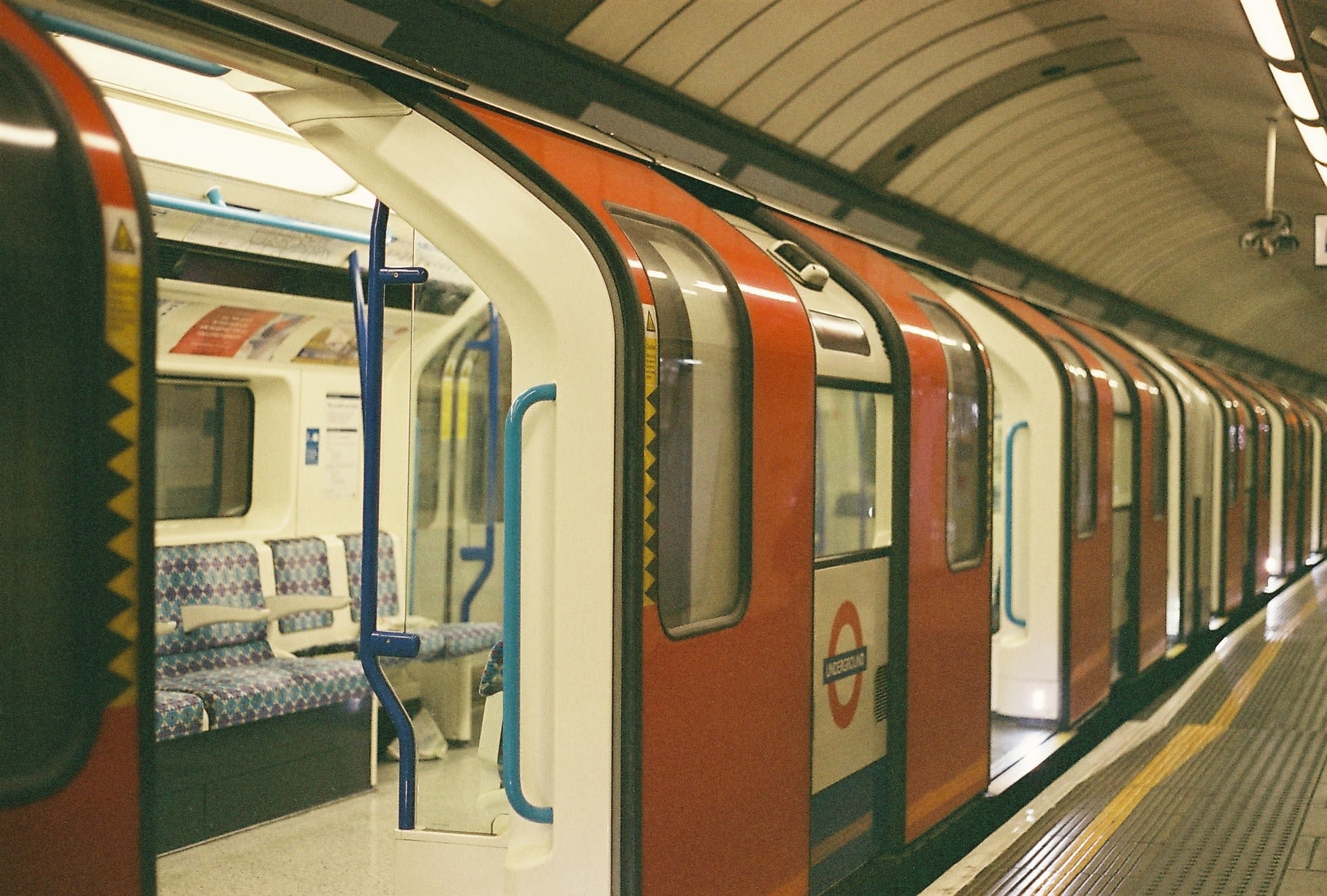 The tube is the most common mode of transportation in London – and the cheapest option too. Since every section of London is connected by the tube, you'll have no problem getting around and ticking everything off your London bucket list!
All you'll need is an Oyster Card for your transfers. This option is much cheaper than purchasing multiple travel cards per trip, especially if you'll be staying in the city for more than five days. It has an easy top-up feature so you can easily travel throughout the city!
As far as your transportation budget would go, a safe amount for daily trips would range from £7 ($12 SGD) to £10 ($17 SGD). But don't worry if you aren't able to spend it all during you trip! Oyster Card offers refunds for the unused credits.
2. Double Decker Bus
You can also ride the iconic red double decker bus with an Oyster Card! If your Oyster Card's all topped up, all you need to do is figure out what route you're taking, and hop on the bus!
A flat fare of £1.50 (SGD$2.60) is applied to all buses.
3. Boris Bikes or Santander Cycles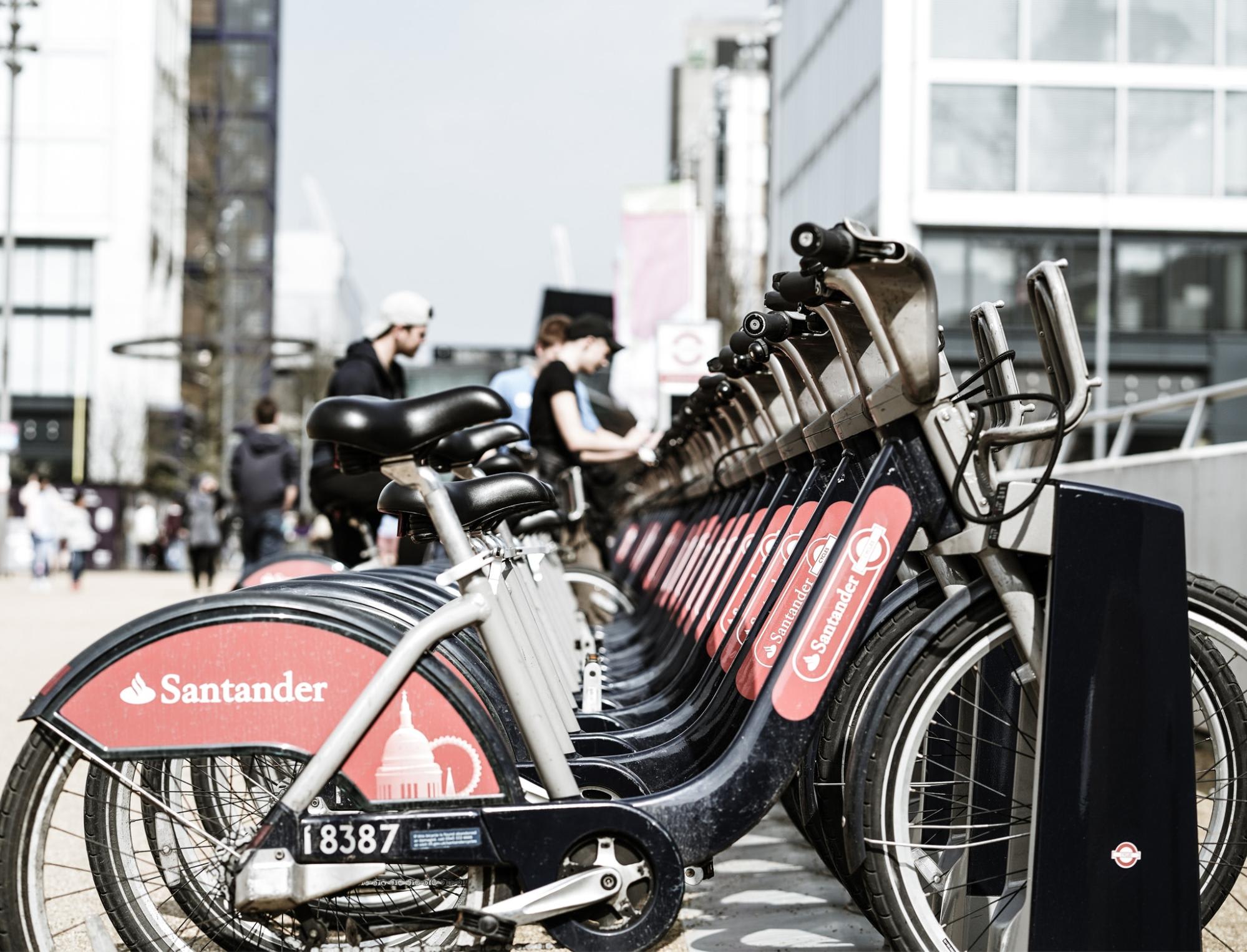 For 24 hours, you can roam around the whole of London on just £2 (SGD $3)! Renting out a Boris Bike is a great way to see London and travel at your own pace. Although it is the cheapest alternative on the list, you will need to return the bike at one of the docking stations near you. Thankfully, there're over 750 docking stations in London, so there's a good chance there's one close-by your accommodation! But if not, you may still need to get a bus to head home.
Sample 6-day Itinerary
| Day 1 | Activity |
| --- | --- |
| 9:00 AM to 12:00 PM | London City Sightseeing Tour (Big Ben, Houses of Parliament, Westminster Abbey, Buckingham Palace) |
| 12:00 PM to 2:00 PM | Lunch at The Borough Market |
| 2:00 PM to 5:00 PM | London City Sightseeing Tour (Tower of London, Tower Bridge, St. Paul's Cathedral, Shakespeare's Globe) |
| 5:30 to 6:00 PM | London Eye |
| 6:30 PM to 7:30 PM | Grocery shopping |
| Day 2 | |
| 8:45 AM to 10:05 AM | Transit to Birmingham |
| 10:15 AM to 6:00 PM | Harry Potter Warner Brothers Studios Tour |
| Day 3 | |
| 8:00 AM to 7:00 PM | Stonehenge, Windsor Castle, Bath Day Tour |
| 7:30 to 8:00 PM | Dinner at Pub |
| Day 4 | |
| 10:00 AM to 12:00 NN | Saatchi Gallery |
| 12:30 PM to 2:30 PM | Tate Modern |
| 3:00 PM to 5:00 PM | British Museum |
| 5:15 PM to 7:00 PM | Dinner at Camden Market |
| Day 5 | |
| 11:00 AM to 12:30 PM | Notting Hill |
| 12:30 PM to 2:00 PM | Lunch at Portobello Market |
| 2:00 PM to 3:00 PM | Portobello Market |
| 3:30 PM to 6:00 PM | SoHo + Dinner |
| Day 6 | |
| 11:00 AM to 1:00 PM | Regent/Oxford/Piccadilly Circus |
| 1:00 PM to 1:30 PM | Lunch Camden Market |
| 1:30 PM to 5:30 PM | Picnic at Hyde Park |
| 6:00 PM top 7:00 PM | Covent Garden |