Winter fun in Japan
Looking for some winter activities to add to your Japan itineraries? Get ready for a winter snowdown in Japan like no other. From getting pranked by snow monkeys at the Jigokudani Onsen to mastering the art of snowboarding in front of the majestic Mount Fuji, these 10 best winter activities are a much-needed winter break you'll thank us for.
You can enjoy all of these and more with the Japan Rail (JR) Pass! Choose from 7, 14, and 21-Day tickets and enjoy a hassle-free vacation through Japan!
1. Snow Monkey Day Tour with Sukiyaki Lunch from Tokyo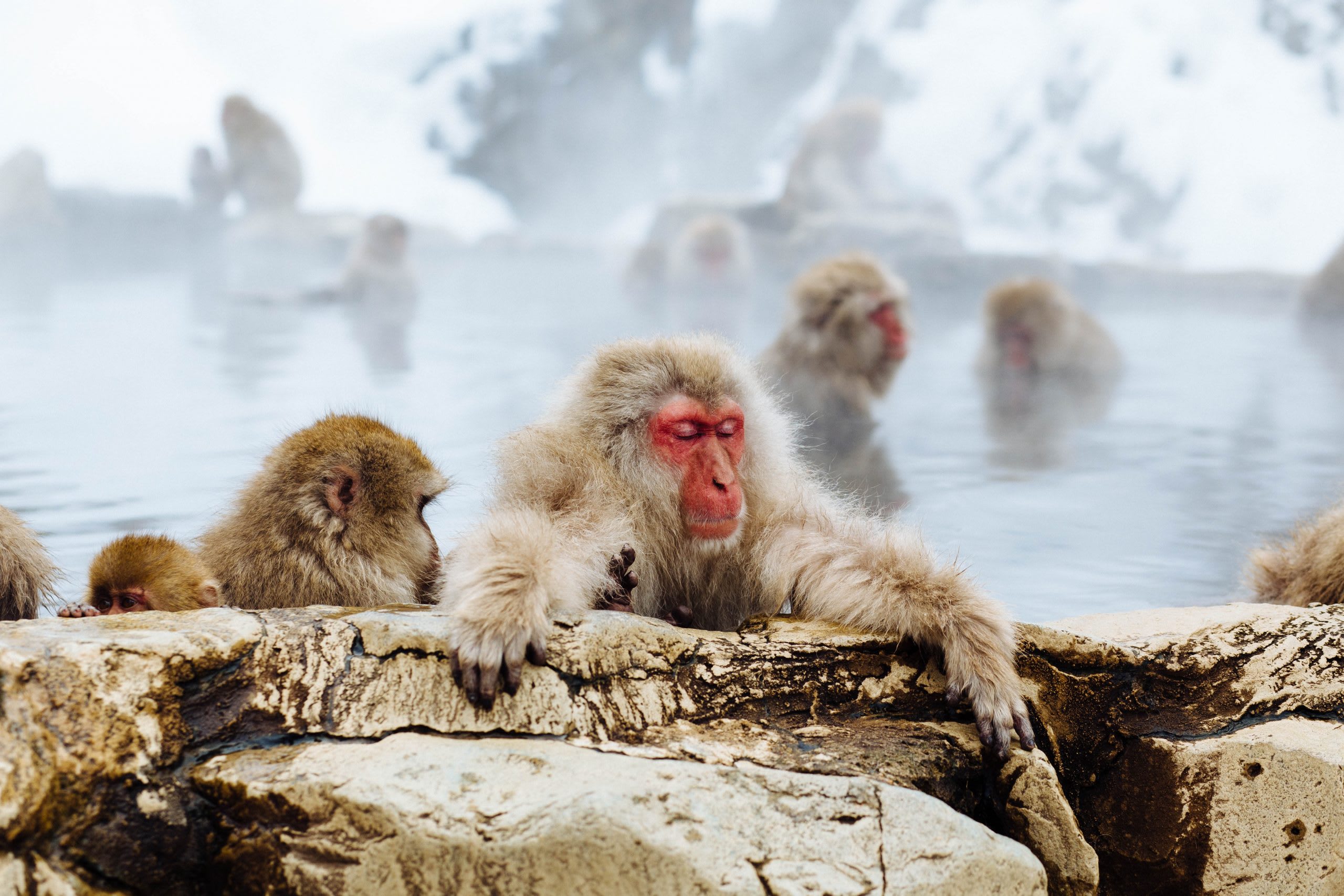 If you're still monkeying around, struggling to come up with a killer itinerary for your upcoming holiday in Japan, slot a Snow Monkey Day Tour in!
P.S. Authentic Japanese beef sukiyaki lunch is included too so you don't have to fret about not being able to order in Japanese!
At Jigokudani Onsen, witness a mass gathering of snow monkeys enjoying a luxurious hot spring dip. While any contact with these cheeky ones is prohibited, they are unafraid of strangers and may even surprise you with their funny poses and priceless expressions.
2. Snowmobile Experience with Shuttle Bus Transfer from Sapporo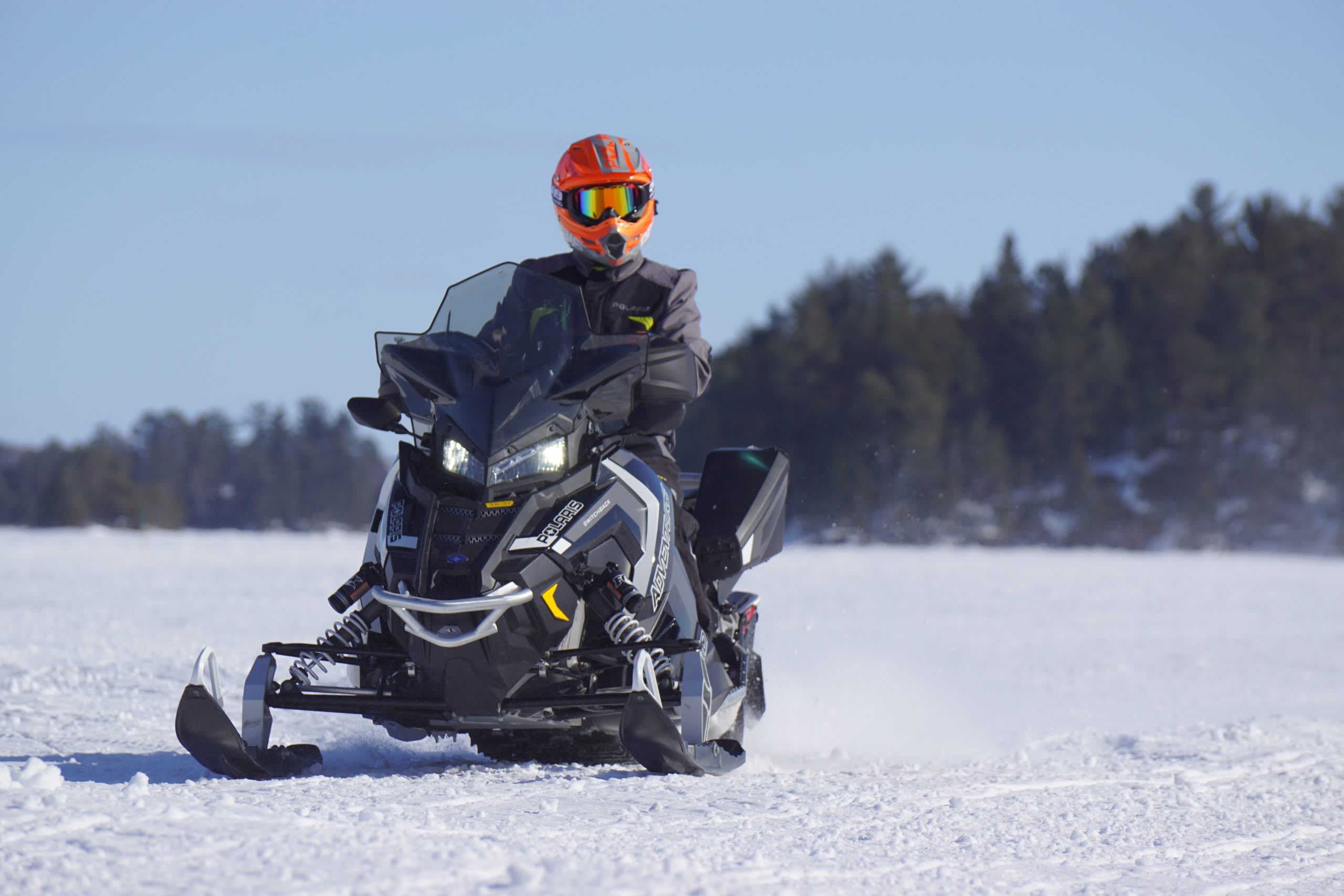 If you're a true blue adrenaline junkie, we know just the perk-me-up you're craving for this winter! Speed through the snow-drenched forest on a snowmobile in Sapporo!
This fast and furious alternative is a huge winner amongst families as well – with options for 2 persons per snowmobile, you don't have to worry about your little ones riding alone. The 60-minute thrill is one hell of a ride, with sweet potatoes on sale for a toasty warm finish.
3. Snow Monster Tree Watching and Snowshoeing Tour in Noboribetsu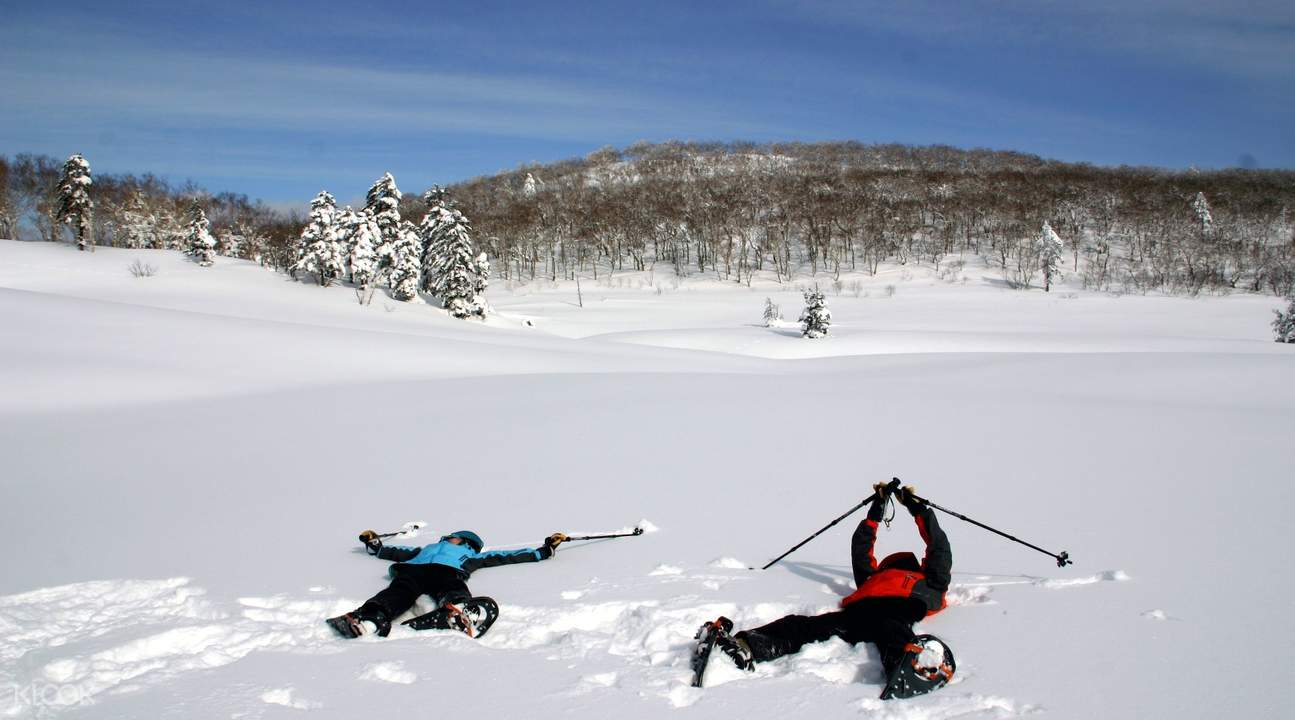 Venture into a sinister world of snow monsters at Noboribetsu this winter vacation! The troop of monsters are not just a natural phenomenon of coated frost, they are much more menacing-looking in real life too. Snowshoes are your best choice of weapon to making it out alive. That's not all; keep in mind to bundle up in warm clothing and capture plenty of insta-worthy snaps for bragging rights.
#Klooktip: Other than the snow monsters, check out more unique winter festivals and illuminations happening in Japan!
4. Snow Field BBQ and Snow Rafting Experience in Sapporo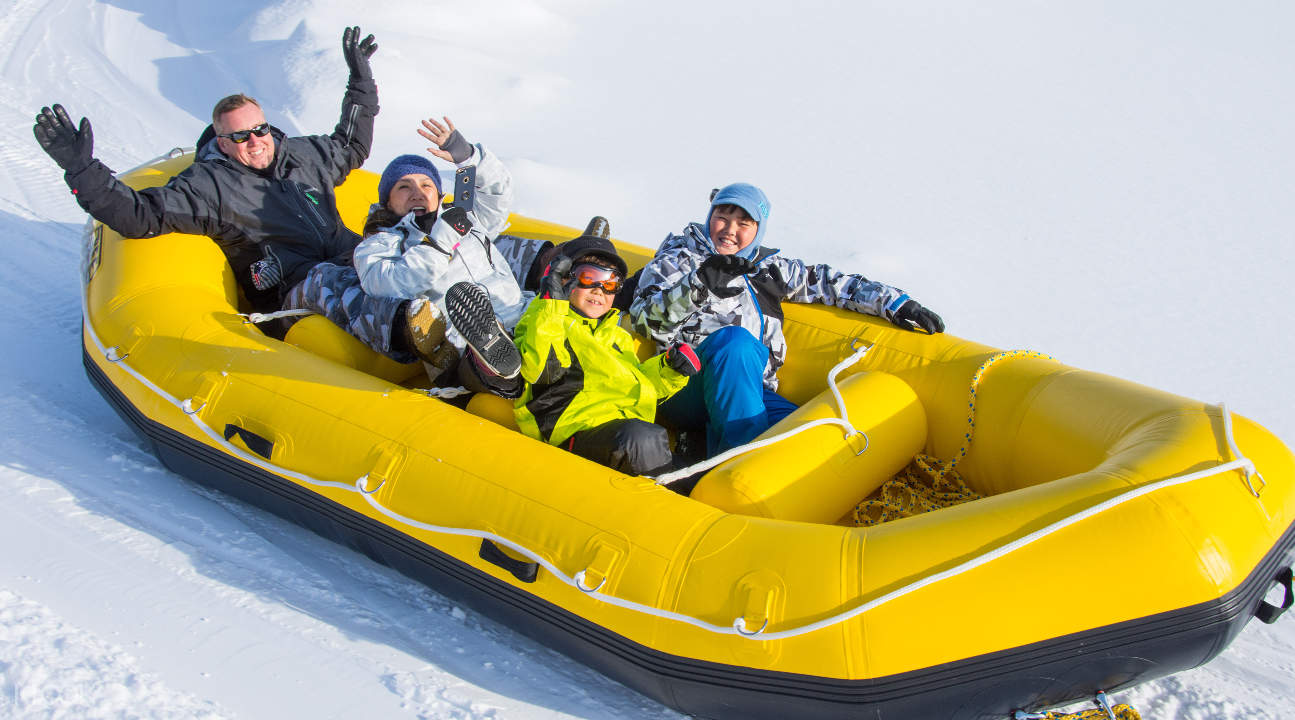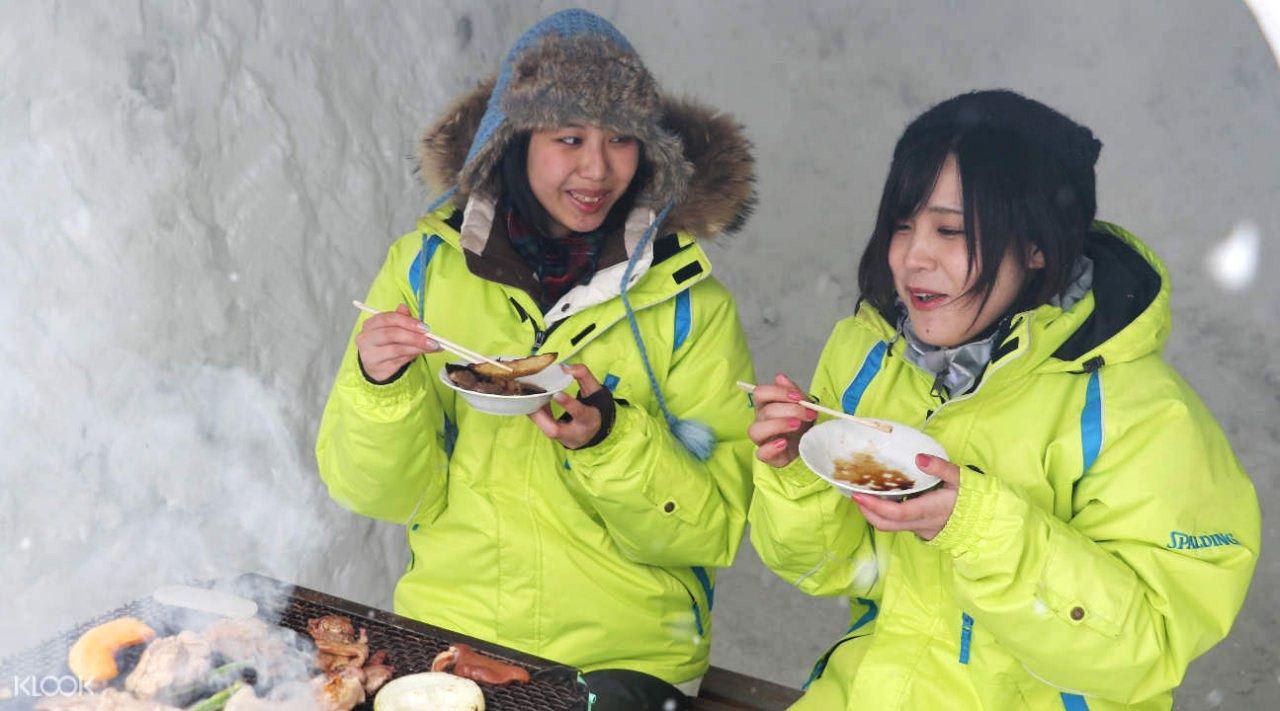 Snowmobile Land Sapporo is a resort you can snowmobile, snow raft, and experience the winter to your heart's content! To seal the deal, head into one of the Japanese Kamakura snow igloos for a free-flow feast of Genghis Khan grilled lamb BBQ! Fuel after an action packed day in the snow with piping hot meat.
P.S. We will not be held responsible for any post buffet food comas.
5. Okinawa Winter Whale Watching Tour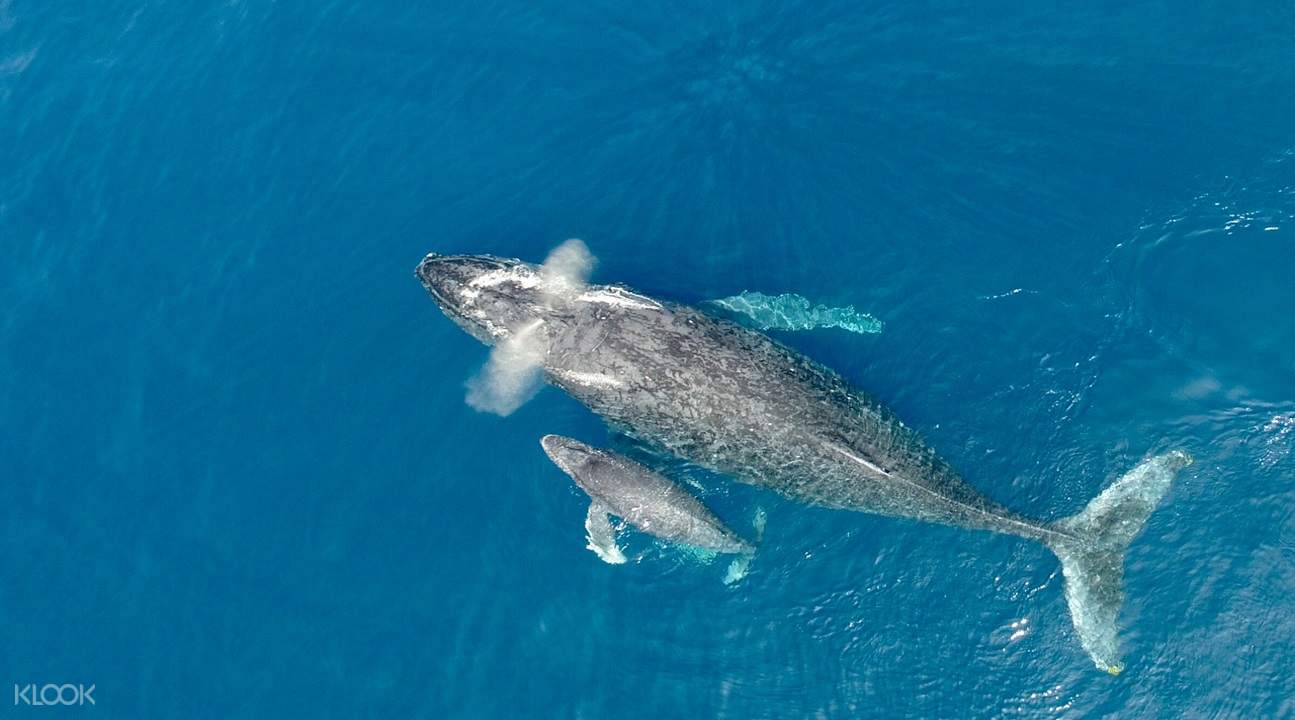 January to March spells the season of whale-watching in Okinawa. We don't mean short snippets of tail whipping in the air or catching waves a second too late. Okinawa's humpback whales will be making a comeback this winter for mating and calf-rearing.
And if you're betting on capturing a mini humpback whale on camera – chances are pretty high!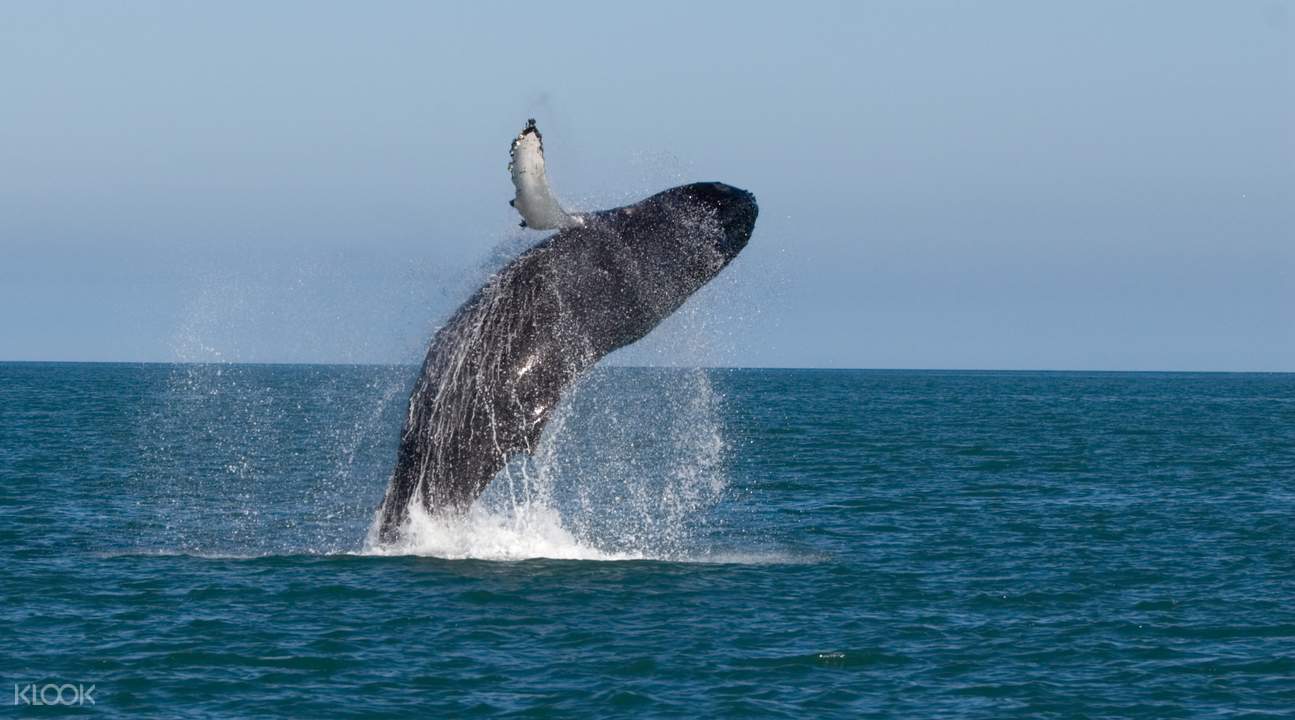 Should luck run dry and there's no whales in plain sight, you'll be thrilled to know that full refunds or second tickets reimbursement will be issued to make up for the lost time.
#Klooktip: Better late than never; make sure to stock up on pills for sea-sickness. Avoid falling ill as many regretful travelers did on this whale-watching tour.
6. Obihiro River Cruise in Tokachi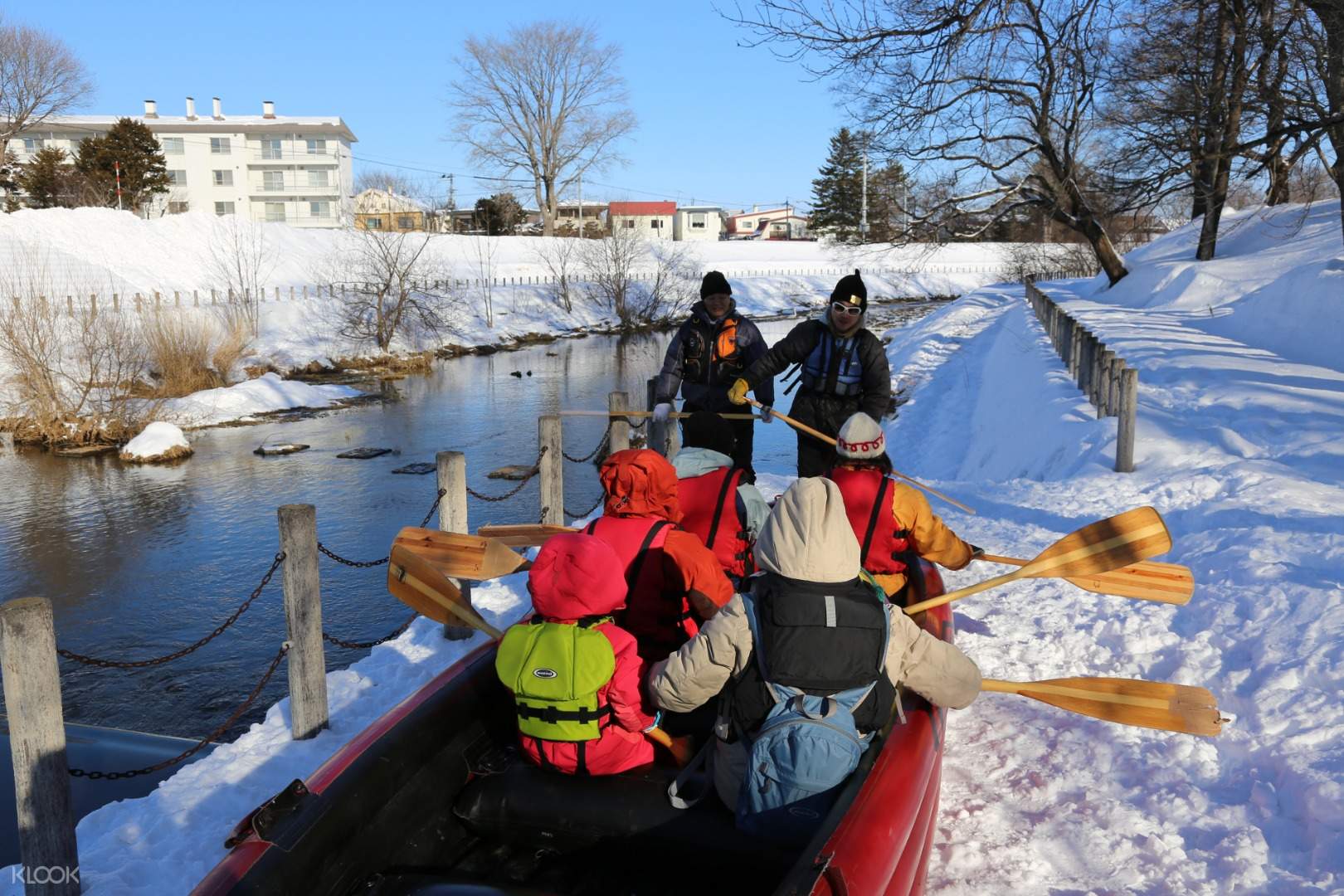 Cruising along snow-laden fields, delicate frosted trees, and the fresh scent of morning dew in the cold? Sign us up!
Hokkaido's clearest water bodies will offer a tranquil escape every city dweller has been itching for. Adding a mystical touch to the white paradise are white whooper swans migrated from the other side of the globe. These Siberian earthlings will make a great ethereal addition to your selfie and are mostly spotted from December to March.
7. Snow Town Yeti Ski Trip in Mount Fuji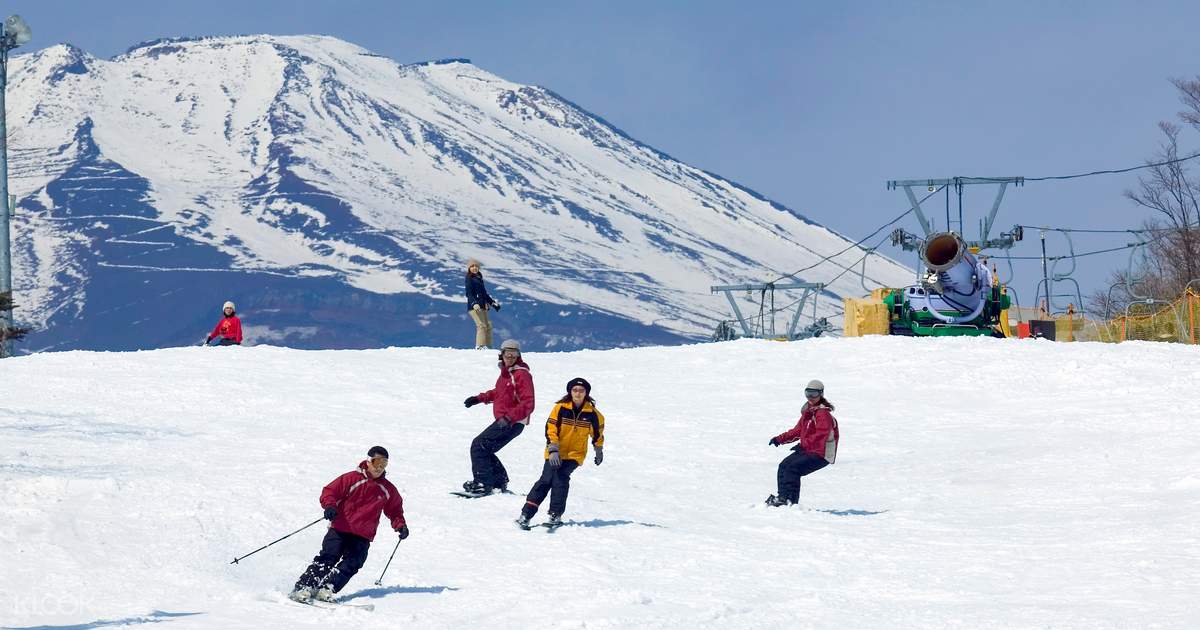 Mount Fuji will always be one of Japan's most iconic monuments – and a bucket list item that never expires. Aside from nailing down every popular viewing spot for a picturesque snapshot, level up your experience with a skiing trip at the iconic mountain!
Featuring 2 gentle slopes for amateurs and experts, a snowboarding park, a snow stadium with tubing, sledding and other must-do winter cliches, Snow Town Yeti is a winter haven for all families and children to roll in the snow or flex their skills.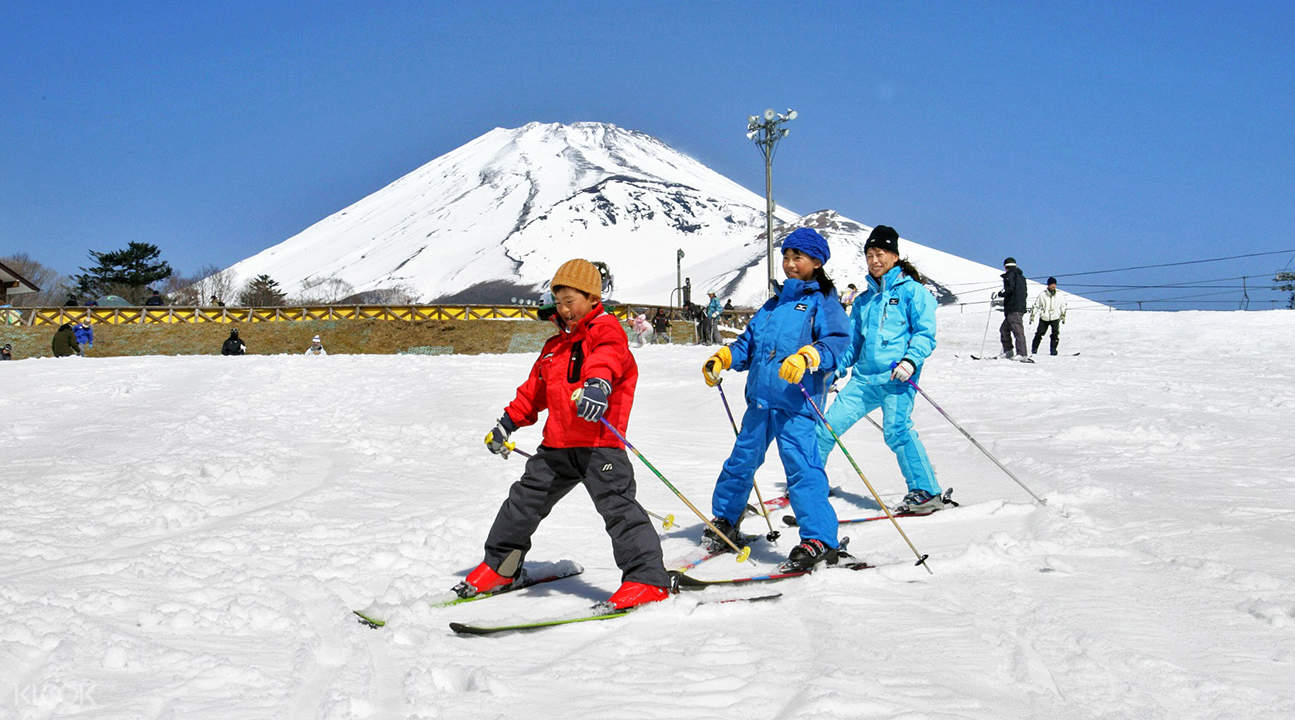 Any regular traveler would know that a trip to Mount Fuji is best done via a day tour. The perks are endless; a detailed itinerary sans the planning, less time spent on the road and of course, saving bigger bucks. Likewise, cast all travel worries away and enjoy roundtrip transfers on us to Snow Town Yeti!
All there's left to do is to layer up for a full-body workout later on!
Roundtrip Transfers
From Tokyo
Meet-up Timing: 7.20 am (bus departs at 7.30 am)
Meet-up Location: Shinjuku Station West Exit, in front of Kogakuin University
From Snow Town Yeti
Meet-up Timing: 3.50 pm (bus departs at 4 pm)
Meet-up Location: Snow Town Yeti
8. Strawberry Picking and Lake Sagami Light Show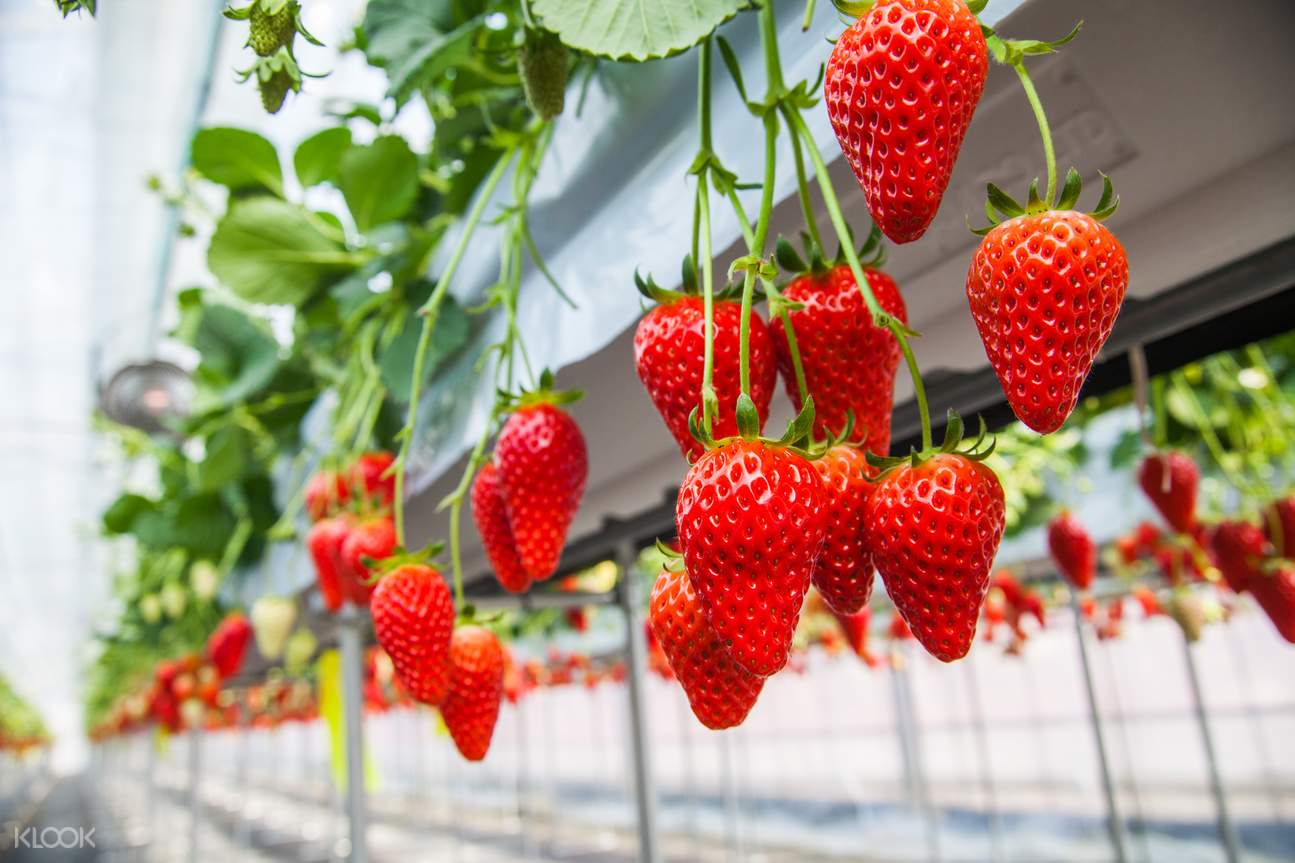 Winter marks the season of strawberry-picking! Japanese strawberries are famed for being succulent, juicy and incredibly sweet. Each bite is guaranteed to pack a punch and have you begging for seconds. This is also a great chance to score brownie points with your family back at home.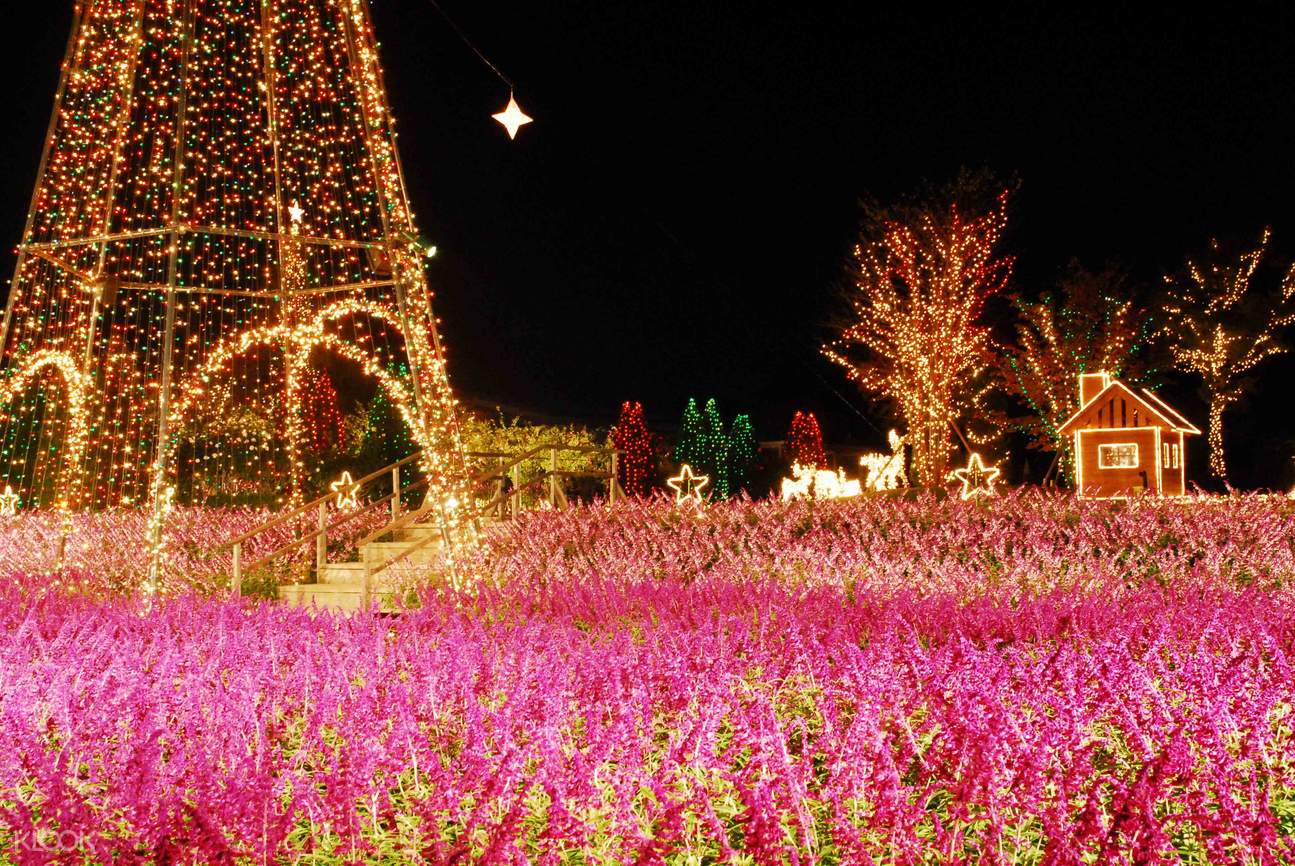 After over-indulging in an All-You-Can-Eat-Crab buffet, keep your eyes peeled and your cameras ready for the Ashikaga Flower Park Illumination. This year's line-up boasts an impressive 5 million LED lights that are not only stunning in the night but eco-friendly as well! Needless to say, pictures or it didn't happen!
Check out more winter illuminations at Shirakawa-go and in Tokyo!
9. Furusato Matsuri Tokyo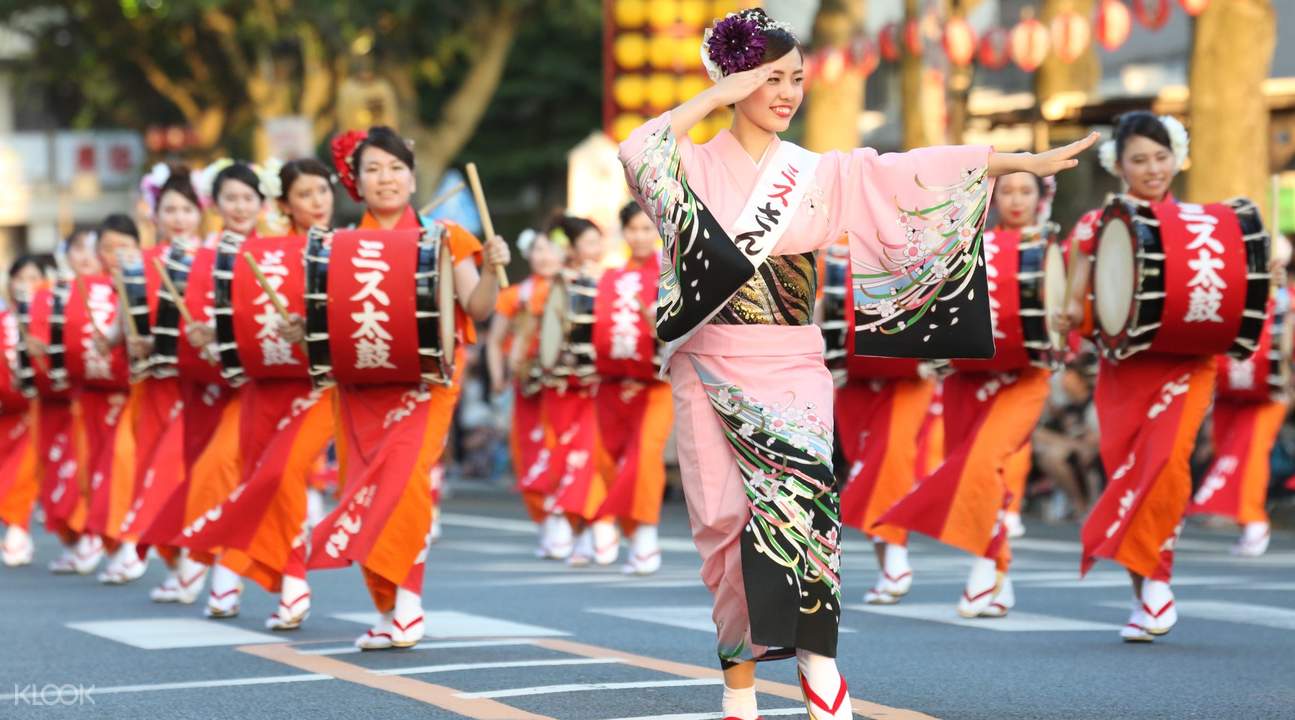 If you're in Hokkaido from 10 January to 19 January 2020 early next year, you're in luck! Furusato Matsuri Tokyo will be kickstarting the day with traditional Japanese performances you've only seen in movies and firing up your tastebuds with food from all over the country.
Now you can conquer all 47 prefectures and taste a huge variety of Japanese cuisine in just a single day!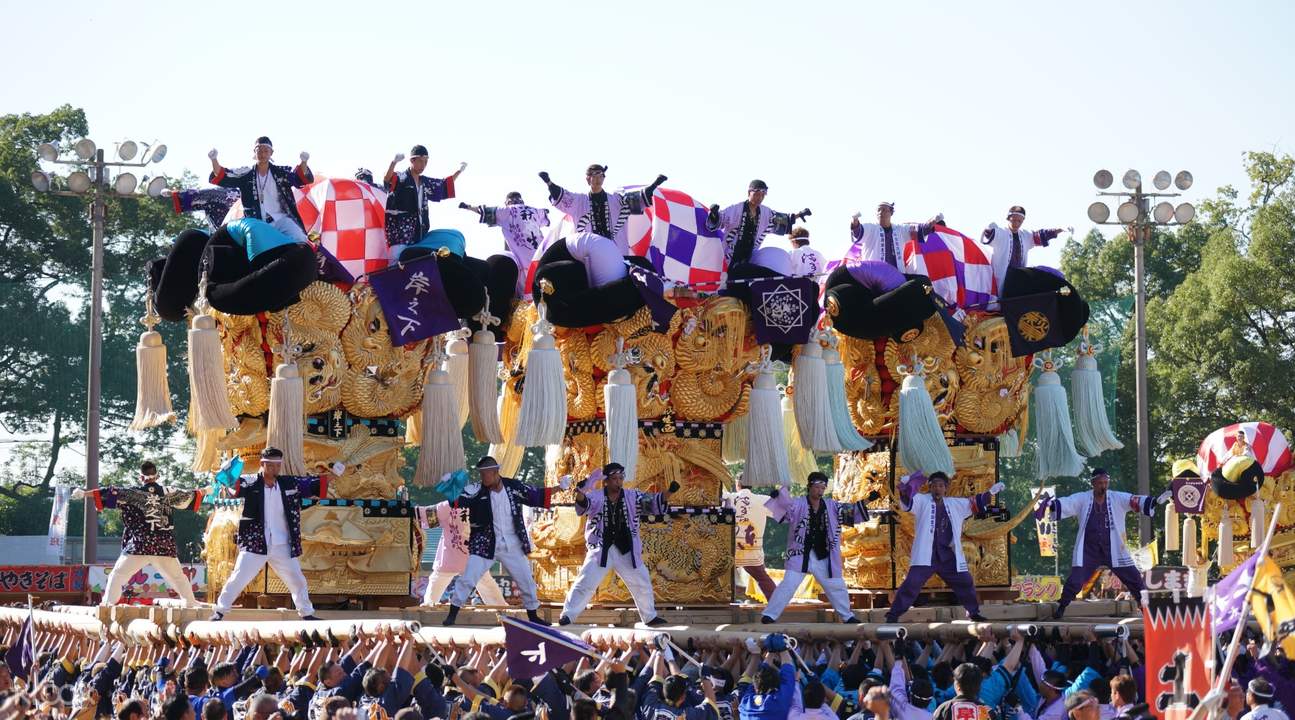 After binge-feasting, wash down your meal with plenty of booze and elaborate parade performances in bona fide Japanese style.
Dates: 10 January 2020 to 19 January 2020
Opening Hours: 10 am to 9 pm (Closes at 6pm on 19 January 2020)
Address: 1 Chome-3-61 Kōraku, Bunkyō-ku, Tōkyō-to 112-0004
Nearby Stations: Korakuen Station, Suidōbashi Station, or Kasuga Station
10. Shinhotaka Ropeway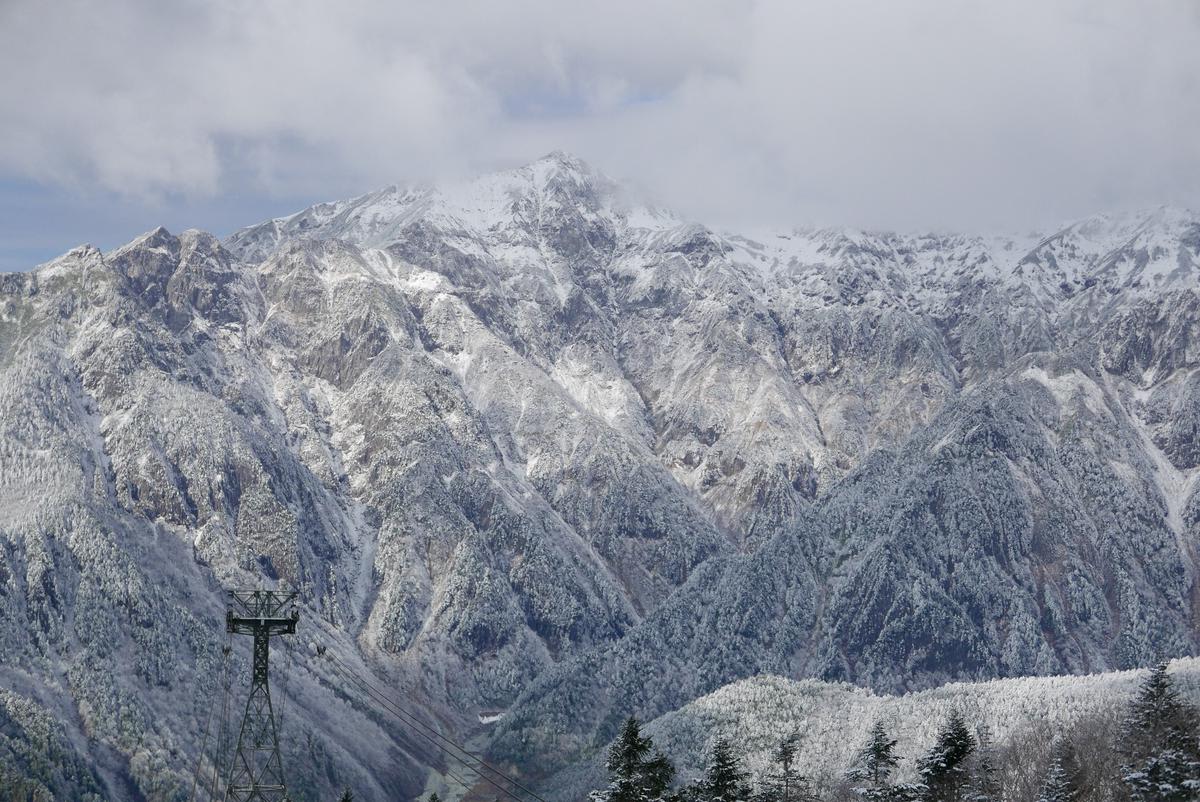 Overlooking the Northern Japan Alps, the Shinhotaka Ropeway promises an unrivaled winter view. The double-decker gondola takes you through the Sengokuenchi Nature Park, where you'll be cruising along a 'snow corridor', encased with a formidable 3-meter high snow wall!
The Shinhotaka Ropeway ticket on Klook includes roundtrips for just a fraction of the original cost. Snow enthusiasts will also love the postcard-worthy snow cap mountains and a knee-deep powdery paradise for a snowball fight!
Address: (Shinhotaka Ropeway) 710-58 Okuhida Onsengo Kansaka, Takayama, Gifu Prefecture 506-1421
Directions:
Japan Travel Essentials
Here are a few essentials to prepare you for your winter trip to Japan!
The feeling of Home is a Holiday Away!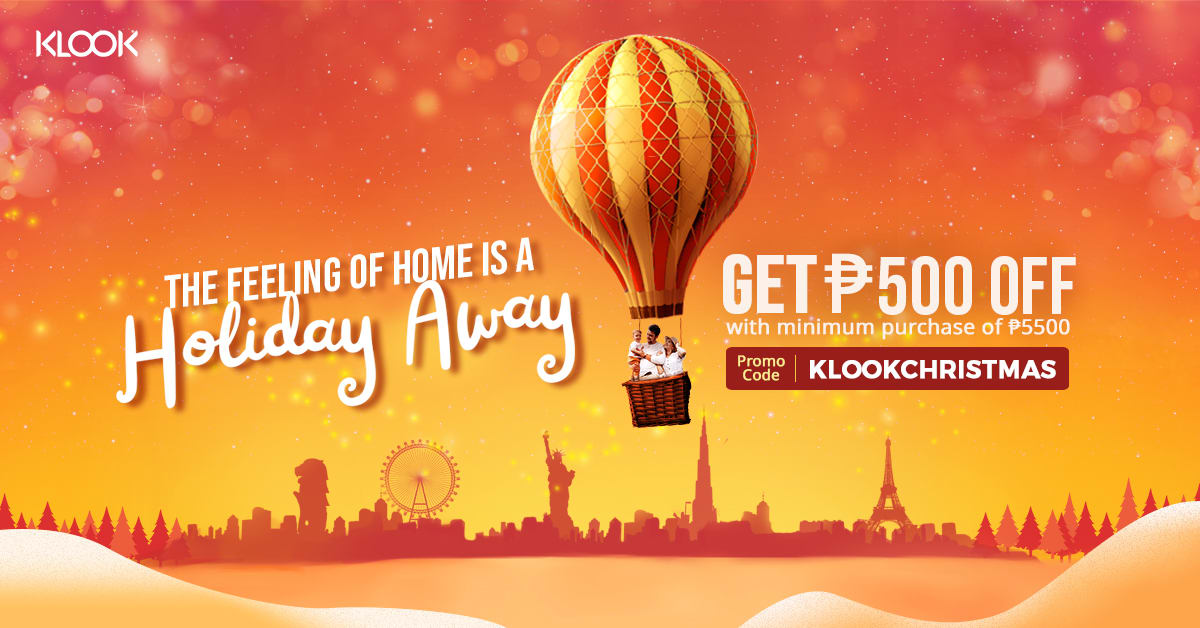 With Klook's Christmas Promo, there's no better time to Klook away all those exciting travel adventures. Be sure to Klook all your Christmas activities on Klook to get a Php 1,000 cashback for every PHP 5,000 spent on our available Christmas Special activities using the promo code <HOLIDAYAWAY>. Additionally, you can enjoy an extra treat of PHP 500 off with a minimum purchase of PHP 5,500 on ANY Klook product using the promo code <KLOOKCHRISTMAS>!