Retail therapy for any budget!
Looking for something vintage? On a budget? Or want to treat yourself? Los Angeles has a place for you!
In America's movie star capital, you'll be hard pressed not to find anyone, male or female, lugging shopping bags around filled with either designer, vintage or budget clothing. With all of the outlets in Los Angeles, it could get overwhelming if you find yourself with limited time and budget. Consider these outlets to visit when you feel like finding something distinctly LA, whether that's a Coachella-inspired piece, or a personal article to take home from your trip.
From outlet shopping to luxury goods, keep reading to find out the best places to shop in Los Angeles!
Premium Outlet Shopping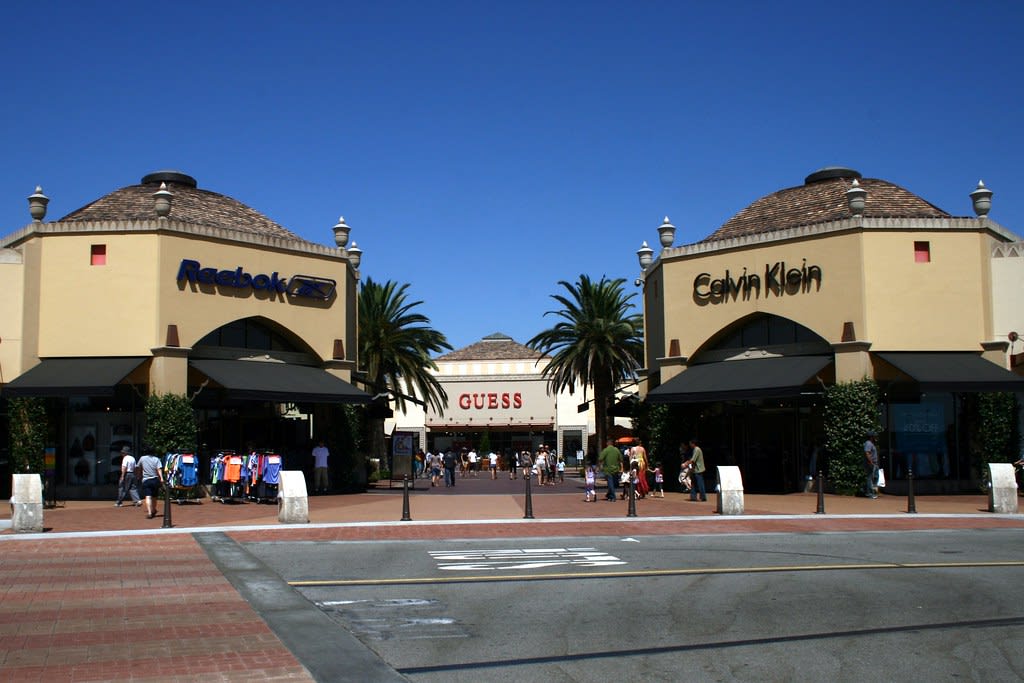 Looking for great deals and discounts on your favorite brands? Give these places a go and start fishing through sales racks!
Citadel Outlets
A tourist attraction of Los Angeles in and of itself, most trips to Hollywood usually include a visit to this open-air mall found a few minutes south of downtown LA. Citadel features multiple name brands at discounted prices (sometimes even up to 70% off!) including Nike, Coach, Furla and Cole Haan among others. Plus, among the food places dotted around the area, it includes a branch of the LA-famous Panda Express, where you can try their lauded orange chicken.
Address: 100 Citadel Dr, Commerce, CA 90040, USA
Opening Hours: 10AM – 9PM, Mondays to Sundays
Camarillo Premium Outlets
That Coach purse you've been meaning to buy? It's 65% off at Camarillo. Those Vans sneakers you've been eyeing since Christmas? It's on a Buy 1 Get 1 sale at Camarillo. Whatever you've got on your shopping wishlist is most likely available at this premium outlet shopping mall for so much less – giving you more reasons to splurge even more.
Address: 740 Ventura Blvd, Camarillo, CA 93010, USA
Opening Hours: 10 AM
Cabazon Outlets
If you're real serious about outlet shopping, Cabazon Outlets is favored by both locals and tourists alike. Although it is nearing Palm Springs, we guarantee that it'll be worth the day trip. Here you'll find your favorite sportswear brands such as Adidas and Under Armor, and higher end brans such as GUESS and Sunglass Hut!
Address: 48750 Seminole Dr #100, Cabazon, CA 92230
Opening Hours: 10 AM to 9PM, Monday to Saturday; 10AM to 8PM on Sunday
Ross
Dress for less with Ross! If we might say so ourselves, Ross is a treasure trove of unique, yet budget-friendly clothing. If your usual stomping grounds include the likes of Forever 21 and H&M, you'll be pleasantly surprised to find very similar options here as well.
Address: Multiple locations around Los Angeles
TJ Maxx
Is it almost the end of the trip and you're looking for cheap pasalubong for the people back home? Make your way over to a nearby TJ Maxx! The department store sells not only clothes, but toys, furniture, bath and beauty products. All of which are cheaper than other stores, making it perfect to find stuff to bring back home as a present to you friends from your time in Los Angeles.
Address: 8487 W 3rd St
Opening Hours: 9:30AM-9:30PM, Mondays to Saturdays (10AM-8PM on Sundays)
Discounted Designer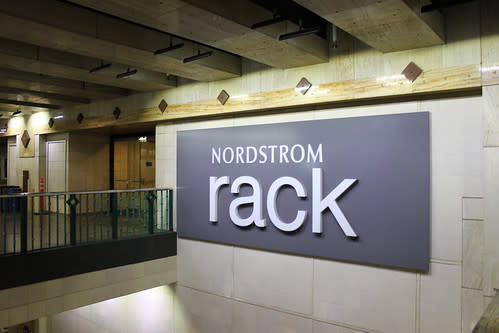 Who says you need to spend a bomb to enjoy designer goods? These discounted designer shopping centres show just how you can do just that!
Nordstrom Rack
The off-price retail branch of the larger Nordstrom department store, Nordstrom started in 1901 as a shoe store and expanded into a retail juggernaut all over the States (sounds familiar!). You can find great deals on a lot of brands like Ugg, Burberry and a whole lot more in their branches in Beverly Grove and City West. Ever wondered what the American version of SM looks like? Head over to Nordstrom Rack.
Address: 100 N La Cienega Blvd, Los Angeles, CA 90048, USA (Beverly Connection Branch), 735 S Figueroa St, Los Angeles, CA 90017, USA (FIGat7th Branch)
Opening Hours: 10AM-9PM, Mondays to Saturdays (11AM-7PM on Sundays)
Saks Off 5th
If it's discounted Balenciaga or Givenchy products you're looking for, you might want to schedule a visit to Saks Off 5th – Saks Fifth Avenue's off-price retail store. Instead of purchasing your dream designer bags and clothing for full price – you can find them here at up to 70% OFF. What more could you ask for?
Address: 100 N La Cienega Blvd, Los Angeles, CA, 90084, USA
Opening Hours: 9:30 AM to 9:30 PM on Mondays to Saturdays; 10AM to 8PM on Sundays
Vintage Shopping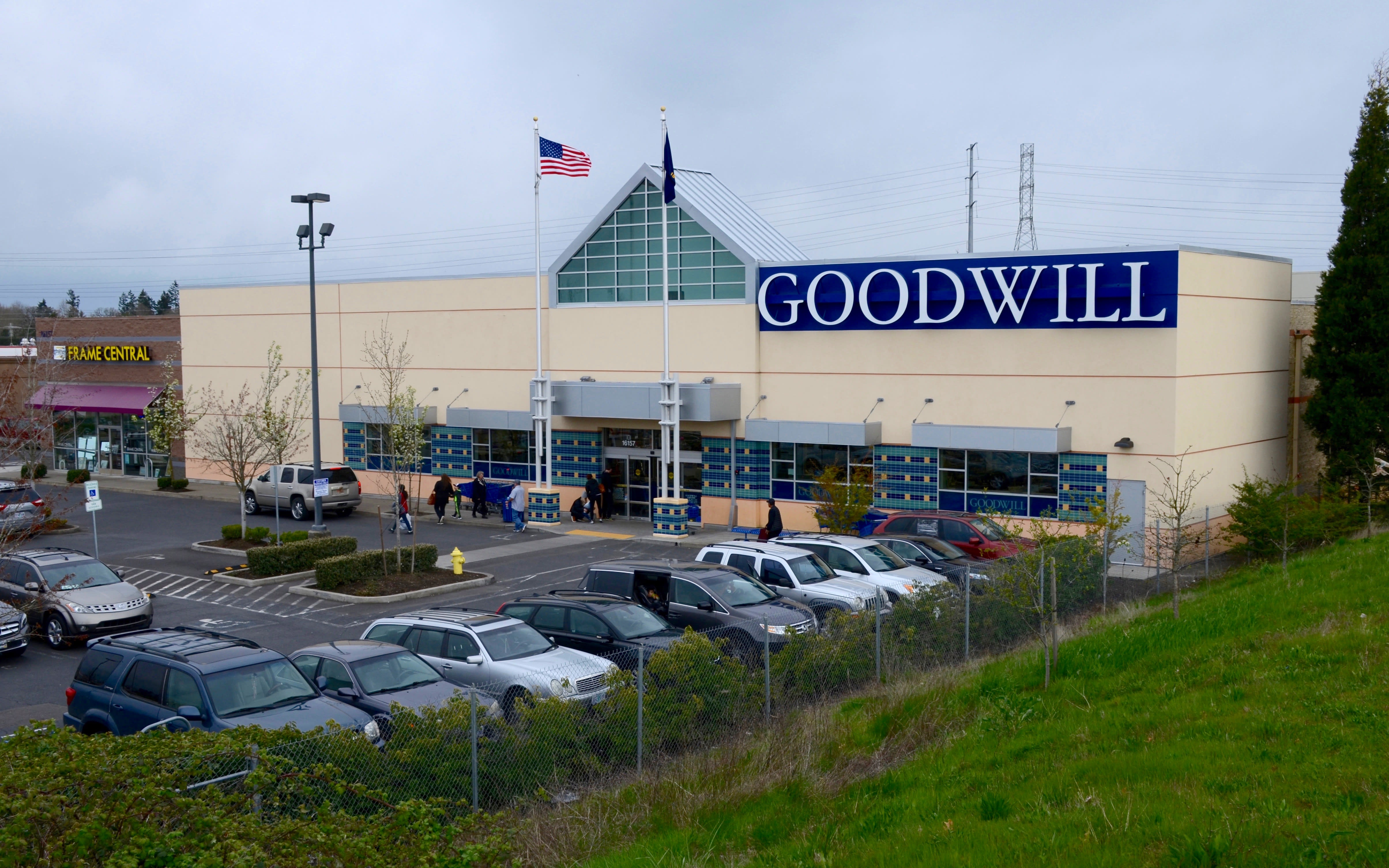 Heading to a certain Californian music festival and in need of something to wear? Make your way over to these places that feature vintage pieces to be the talk of the festival.
Resurrection Vintage
Resurrection is found on Melrose Avenue and features a ton of vintage clothing from industry juggernauts like Versace and Balenciaga. It has become one of the go-to places to shop if you're planning on working an outfit for Coachella, the annual music and arts festival held in California. Considering that the fashion has become as much a defining character of Coachella as the performers have, stop by Resurrection Vintage before your weekend of partying.
Address: 8006 Melrose Ave
Opening Hours: 10AM-6PM
Jet Rag
Vintage clothing has become an artform and a way of life in California. Eccentric, bright patterns and colors have found a home in Los Angeles, but have also found a very lucrative market. Luckily, Jet Rag on La Brea Avenue has a lot of selections that won't break the bank. A two-floor building with clothing organized by decade, it's like taking an ukay-ukay trip into the past. Even better, Jet Rag hosts a $1 sale in it's parking lot every Sunday, so you can head over and find an outfit for roughly the same amount it takes to commute around the city.
Address: 825 N La Brea Ave
Opening Hours: 11AM-7:30PM Mondays to Saturdays (10AM-7PM on Sundays)
Thrift Shopping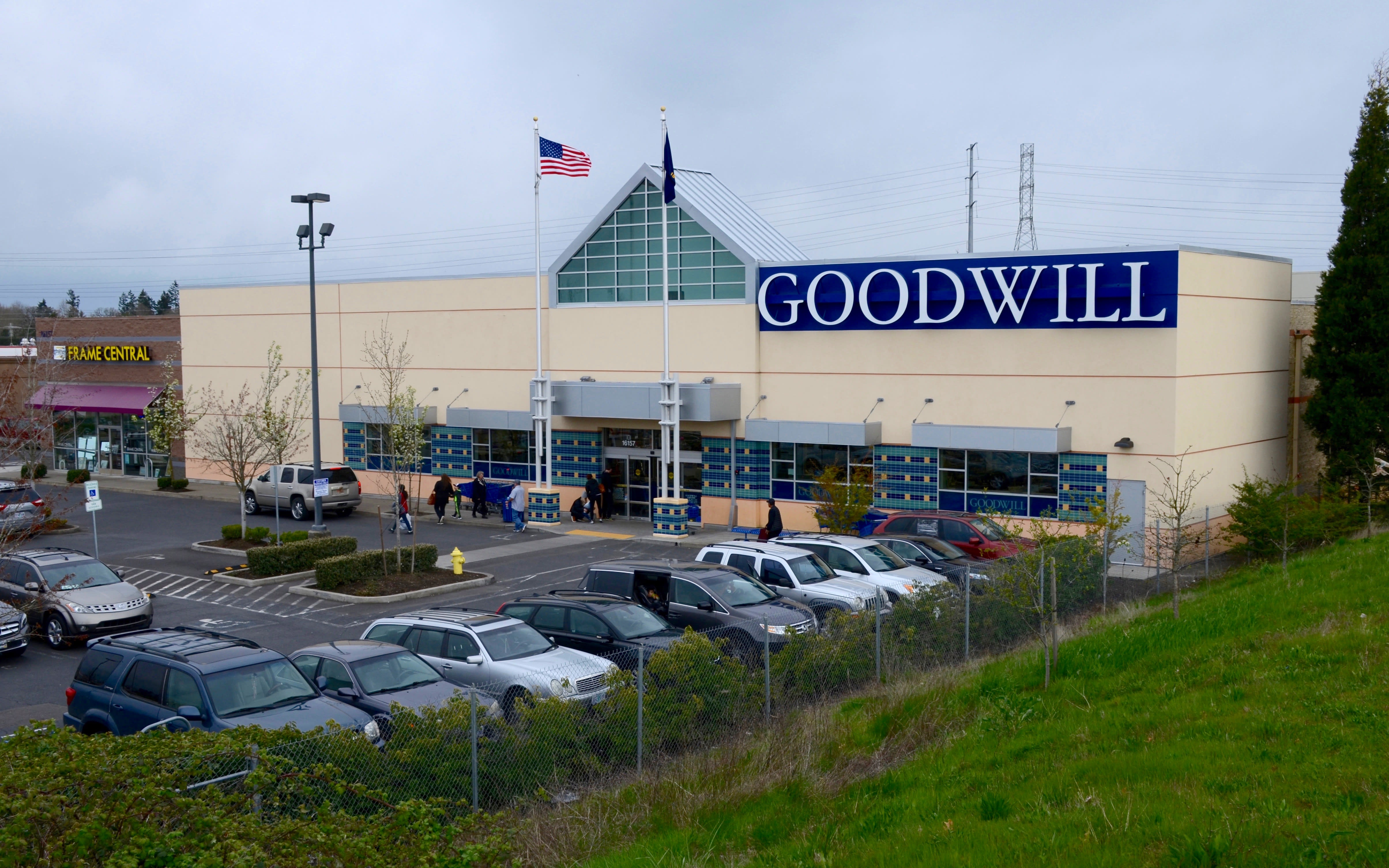 Ever wanted to experience the ukay-ukay in Los Angeles? Or possibly do some good and donate some pieces of your own? You can! Find these places that sell secondhand or used clothes at extremely cheap prices.
Goodwill
The Goodwill is a charity aimed towards persons with disabilities (PWD) that accepts donations that they then turn into merchandise for their retail stores at low prices. If you feel the need to clear up space in your wardrobe (to make room for more), head over to Goodwill. Even better, there are several branches where you can donate and buy, so there'll be different offerings throughout every branch you visit.
Address: Several locations all around Los Angeles
Opening Hours: 9AM-9PM Mondays to Saturdays (10AM-8PM on Sundays)
Buffalo Exchange
Head over to Buffalo Exchange if you feel like your clothes can still fetch a price. The Arizona-born chain of buy and sell stores lets you bring in clothes that you can either buy or trade. If you end up buying, the store assigns a selling price to the article of clothing you brought in and you receive 30% of the selling price or 50% of it in-store credit. If you end up trading, you can put the credit in a card that never expires and works in all branches of Buffalo Exchange.
Address: 7912 Melrose Ave, Los Angeles, CA 90036, USA
Opening Hours: 11AM-8PM (12NN-8PM on Sundays)
Salvation Army
Need more than just clothes? Looking for unique, second hand stuff without breaking the bank as gifts to bring back after your trip? Look through the thrift stores by the Salvation Army. Aside from also being able to donate used and secondhand stuff, you'll be able to support their programs including rehabilitation and support groups for victims of alcohol and drug addiction among others.
Address: 8601 S Vermont Ave, and 1940 W Pico Blvd, Los Angeles, CA 90006, USA
Opening Hours: 9AM-7PM (10AM-6PM on Sundays)
High Street and Luxury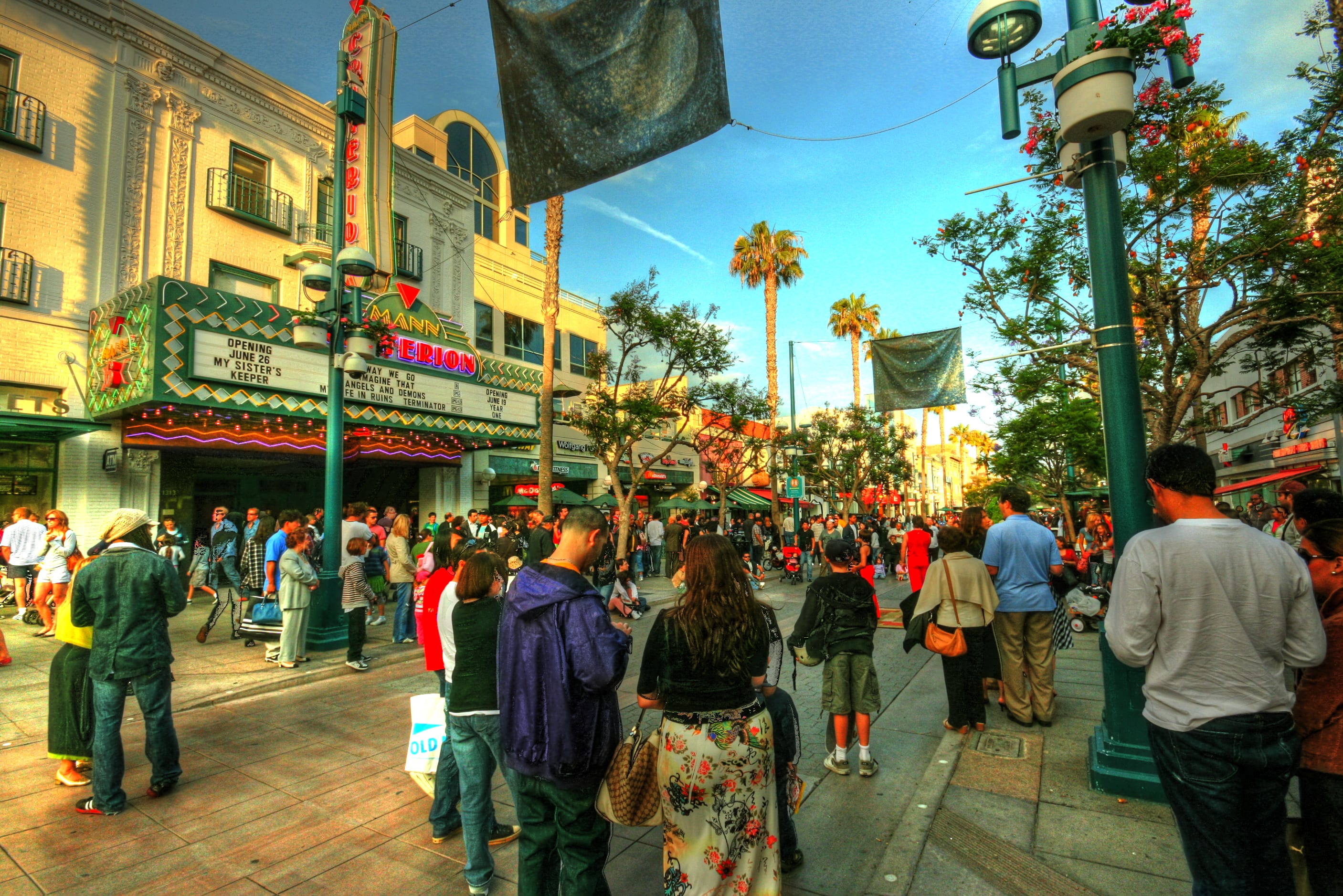 You don't really need an explanation for splurging at these boutiques other than "you deserve it." So go, you absolutely do.
The Grove
The Grove is another outdoor mall and features boutiques and pop-ups featuring the likes of Swarovski, Le Labo, and Diane von Furstenberg. Additionally, it also has non-clothing stores such as Barnes & Noble for bookworms and Athleta and Alo Yoga for the fitness buffs. With its aesthetic architecture, there's no better place to take that picture of you holding half a dozen shopping bags than The Grove.
Address: 189 The Grove Dr
Opening Hours: 10AM-9PM (10AM-10PM on Weekends)
Third Street Promenade
A trip to LA usually features a stroll down the iconic Santa Monica pier. What's nearby? The Third Street Promenade, another outdoor shopping area that's easily accessible after your day at the pier, treating yourself to brands such as ALDO, Armani Exchange and GUESS among others. It's also a place to unwind and be entertained with the variety of street performers who populate the walkways.
Fashion District in Downtown LA
Considering how much fashion means to the people of Los Angeles, it makes sense to find an entire district dedicated to fashion. An open market found right in the heart of downtown LA, clothes and fashion pieces galore litter the streets in pop-up shops. It's not only a great place to find fashion pieces for cheap, but to take in the LA culture.
Address: Fashion District Map
Opening Hours: Fashion District Hours
Navigate LA's shopping spots at ease!
Considering the amount of places you want to visit for your shopping experience. It'd be a nightmare if you found yourself without a stable internet connection, not knowing where to go next or be able to check out the places we just mentioned. Prevent that from happening by picking up a 4G LTE Pocket WiFi and stay connected and exploring the wonders of the City of Angels.
Live out your American Dream with Klook!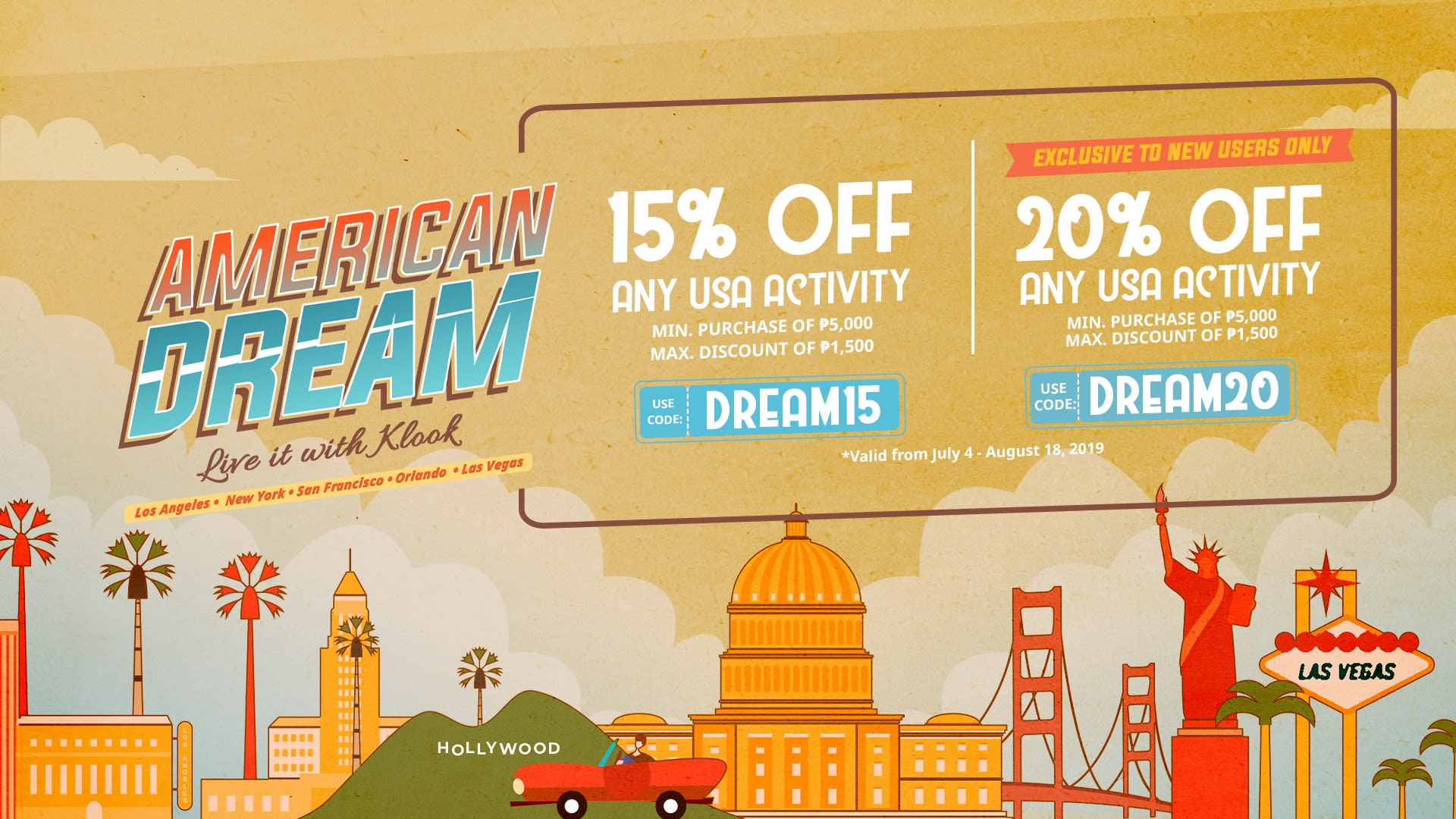 Who said a holiday in Los Angeles, New York, San Francisco, Orlando, or Las Vegas had to be a pipe dream? Turn your dreams into reality with Klook's American Dream sale! With a minimum purchase of Php 5,000, you can get 15% OFF any USA activity available (maximum discount of Php 1,500) on Klook with the promo code <DREAM15>. New Klook users can get 20% OFF any USA activity (maximum discount of Php 1,500) with a minimum purchase of Php 5,000 using the promo code <DREAM20>. Promo valid from 4 July to 18 August 2019.