For the Coffee Addict in You!
San Francisco isn't just home to some of the iconic sights in the world, it is home to some of the best coffee shops as well! With a wide range of drinks available, you'll never get bored with your morning cup of joe paired nicely with a delicious set of pastries!
With your coffee in hand, make sure to check out the sights in the San Francisco Bay Area! With a Go City Card San Francisco Card – Explorer Pass, you don't need to wait in line to see some of the city's best attractions.
Read on and see some of the must-try coffee shops in San Francisco!
1. Blue Bottle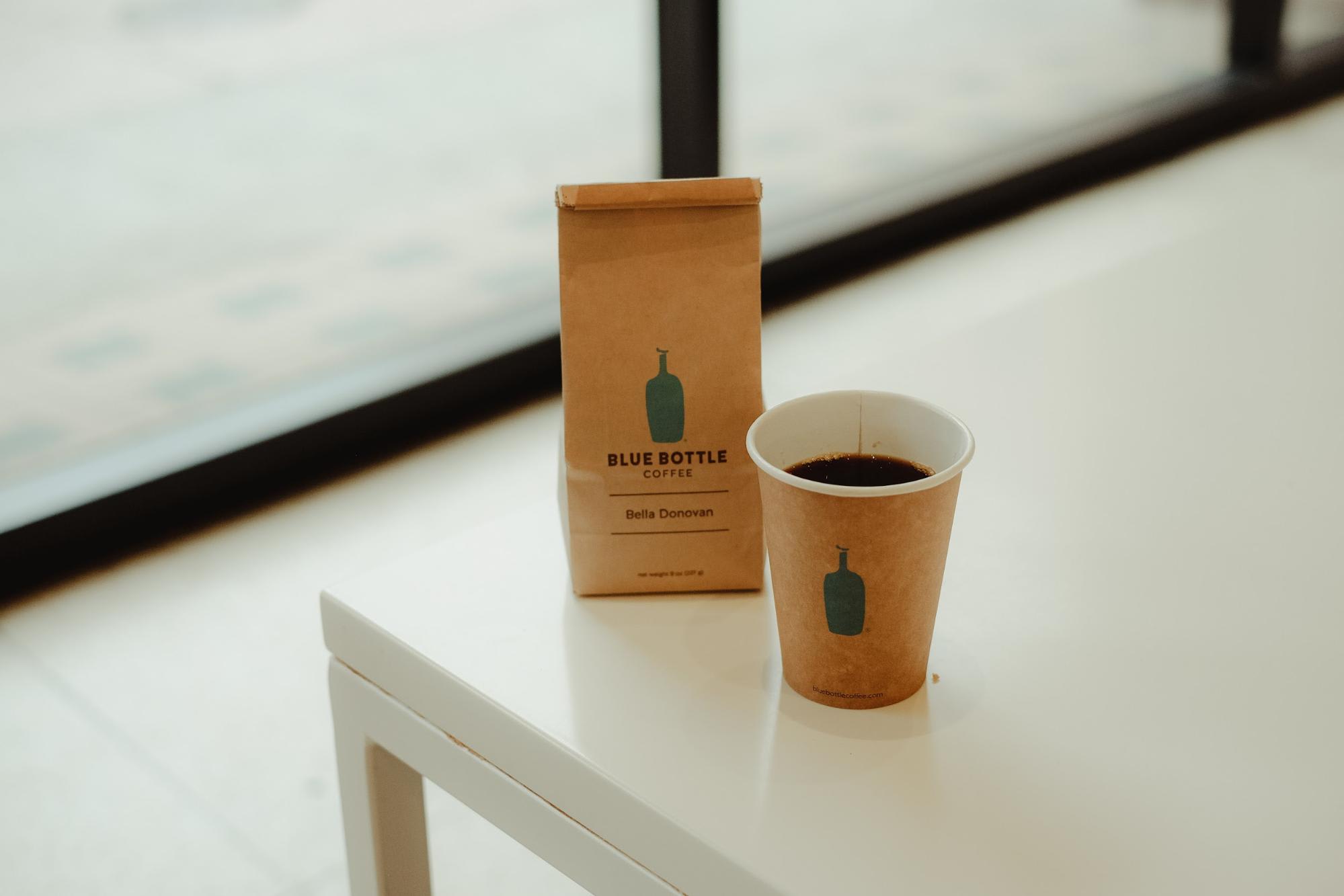 We totally understand why people keep coming back for some more Blue Bottle coffee! If you're looking for true, fresh coffee, head on to one of the ten branches of Blue Bottle within the city. Selling coffee that's roasted within 48 hours, you're sure to get your cup of Joe fresh each day.
2. Sightglass Coffee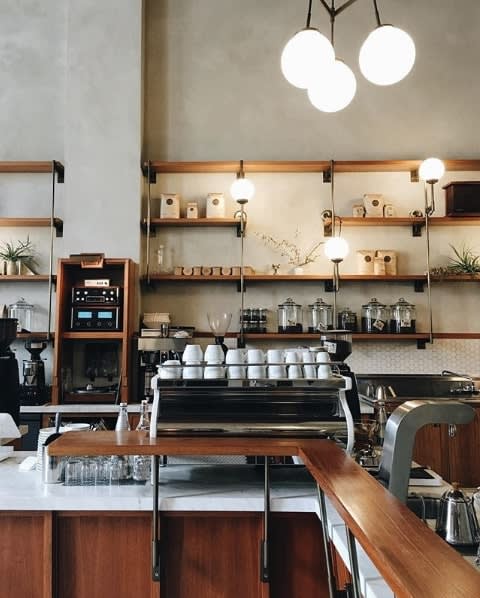 Photo Credit: Alli Woo
If you've ever seen how coffee is roasted and prepared, you would understand how fascinating the entire process is! So if you're a coffee lover like us, you'll love Sightglass Coffee. Not only do you get to enjoy a nice cup of Joe, but you get to watch your baristas prep your drink, too!
Address: 270 7th Street San Francisco, CA 94103
Opening hours: 7:00 AM to 7 PM, Daily| Affogato Bar: 11:00 AM to 6PM, Daily
3. Andytown Coffee Roasters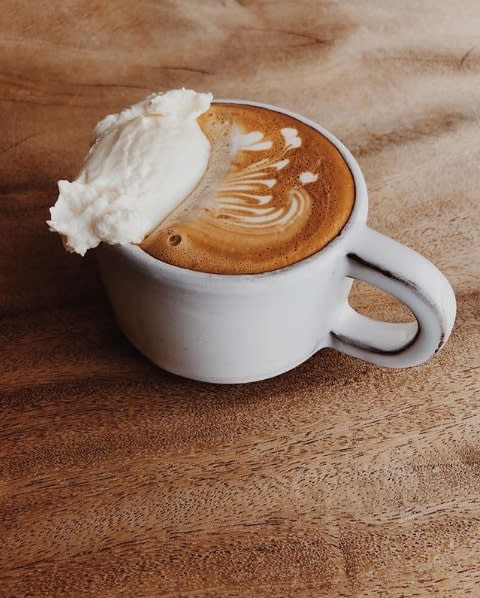 Photo Credit: Polina Shrayber
Other than coffee, there's nothing else that warms a heart better than love. With 4 branches across the city, Andytown Coffee Roasters offers both with their signature brews that's sure to make you feel at home!
4. Provender Coffee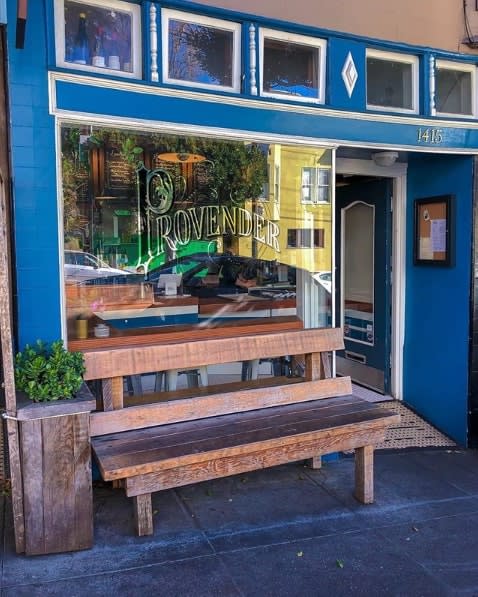 Photo Credit: unamericano
For simple, yet satisfying brews, Provender Coffee should be your go-to! This classic coffee shop gives you a taste of San Franciscan coffee – all made from fresh ingredients that have been sourced locally. Overall, you can find excellent coffee, great conversations, and community at the Provender.
Address: 1415 18th St, San Francisco, CA 94107, USA
Opening hours: 7:30 AM to 3 PM, Mondays to Thursdays | 7:30 AM to 5PM, Fridays | 8 AM to 5 PM, Saturdays and Sundays
5. Coffee Bar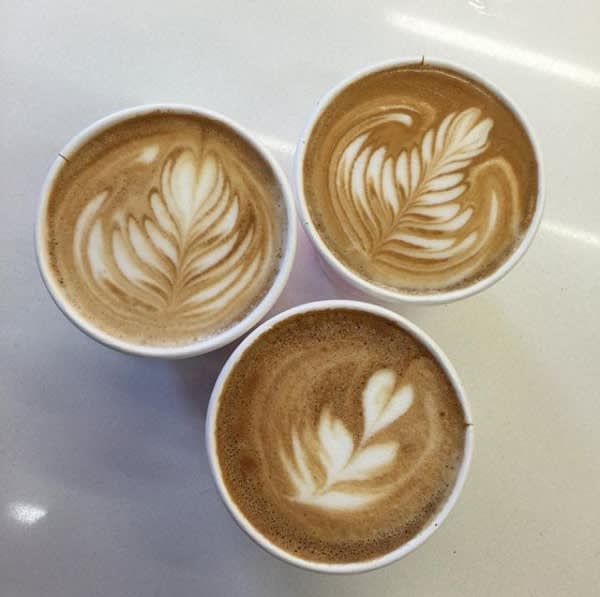 Photo Credit: foreveryoungfitness
Looking to get some work done? Check out Coffee Bar – not only do you get some of the best tasting brews in the city, but its unlimited WiFi service allows you to get straight into your daily grind with no problem. Not to mention, its intelligent and spacious design caters to both communal and individual coffee drinkers alike.
6. Philz Coffee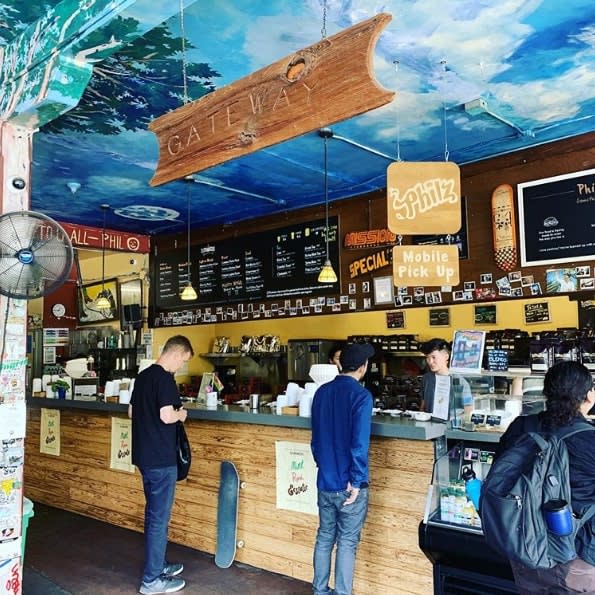 Photo Credit: Norman Nasrul
No visit to San Francisco is complete without a trip to Philz Coffee. Ask any local for a good cup of joe and they'll redirect you straight to one of Philz Coffee's many locations – and you'll thank them for it! This coffee franchise specializes in creating custom blends for your perfect cup, ensuring one sip will instantly make your day better.
7. Mazarine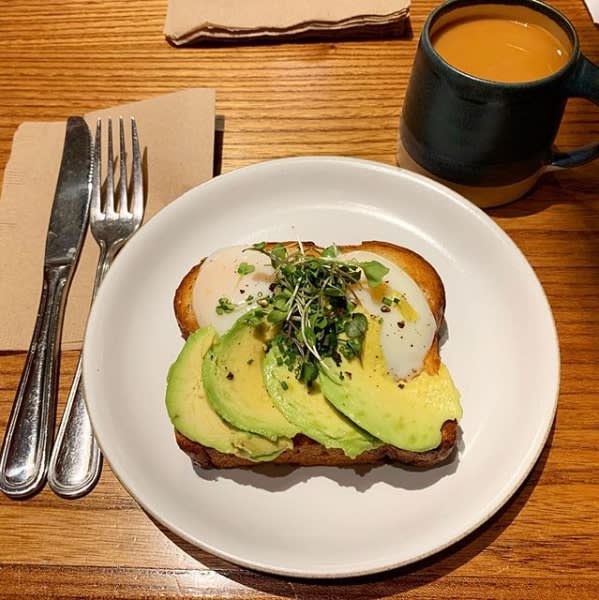 Photo Credit: hungryjiracc
Inspired by a library in Paris, Mazarine offers its customers a unique coffee experience you won't be able to find anywhere else in the city. With coffee options for every kind of coffee drinker, be sure to pick up a cup or two, hot or cold, to pair nicely with their signature avocado toast.
Address: 720 Market St, San Francisco, CA 94102, USA
Opening hours: 7 AM to 6 PM, Monday to Friday | 8 AM to 6 PM, Saturdays and Sundays
8. Reveille
Photo Credit: Nick Hazelton
Reveille Coffee Co. offers the best morning pick-me-up you never knew your needed. Here, you can enjoy hearty-meals with a lovely cup of coffee on the side – their cold brew being our top choice. One cool fact about Reveille Coffee Co. is their menu, which changes every breakfast, lunch, and dinner for a wide-range of food options.
Address: 200 Columbus Avenue, San Francisco, CA 94133
Opening hours: 7 AM to 6 PM, Mondays to Fridays | 8 AM to 5 PM, Saturdays and Sundays
9. Ritual Coffee Roasters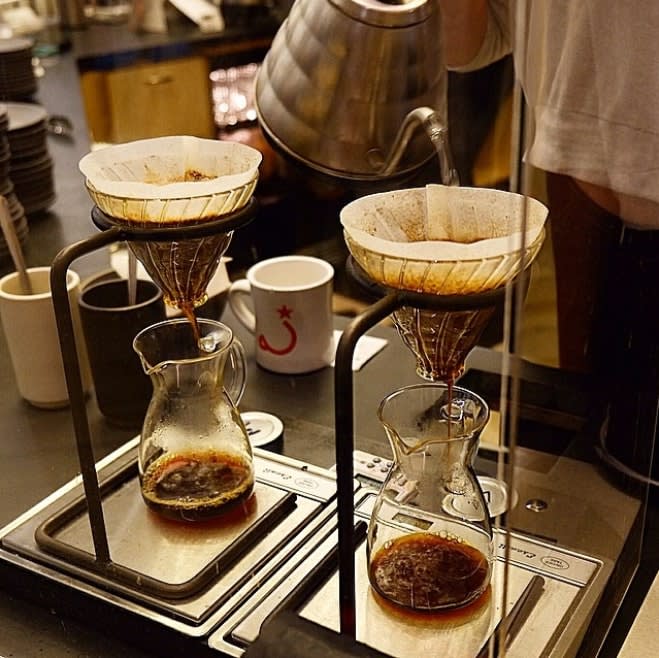 Photo Credit: Yuta Ikawa
Disclaimer: This coffee will change your life. Ritual Coffee Roasters offers all coffee lovers a delicious brew that also happens to be good for you. Try their infamous Cherry Bomb, a cold-brew concentrate with maraschino cherry syrup and fever-tree tonic that'll instantly make you a morning person. Make sure to check out one of their 6 branches within the city!
10. Trouble Coffee Company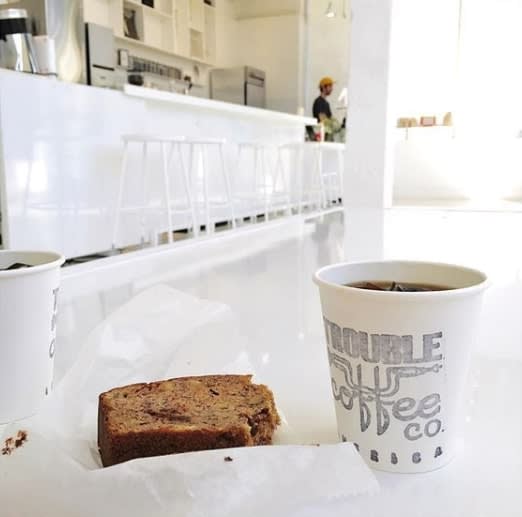 Photo Credit: joanee_12
You'll have no trouble finding good coffee at Trouble Coffee Company! Apart from their delicious brews, we highly recommend going for their off-menu specialty called "Build You Own Damn House" for a unique combo of roast coffee, cinnamon toast, and a young coconut.
Address: 4033 Judah St. San Francisco, CA 94122
Opening hours: 7 AM to 7 PM, Daily
Live out your American Dream with Klook!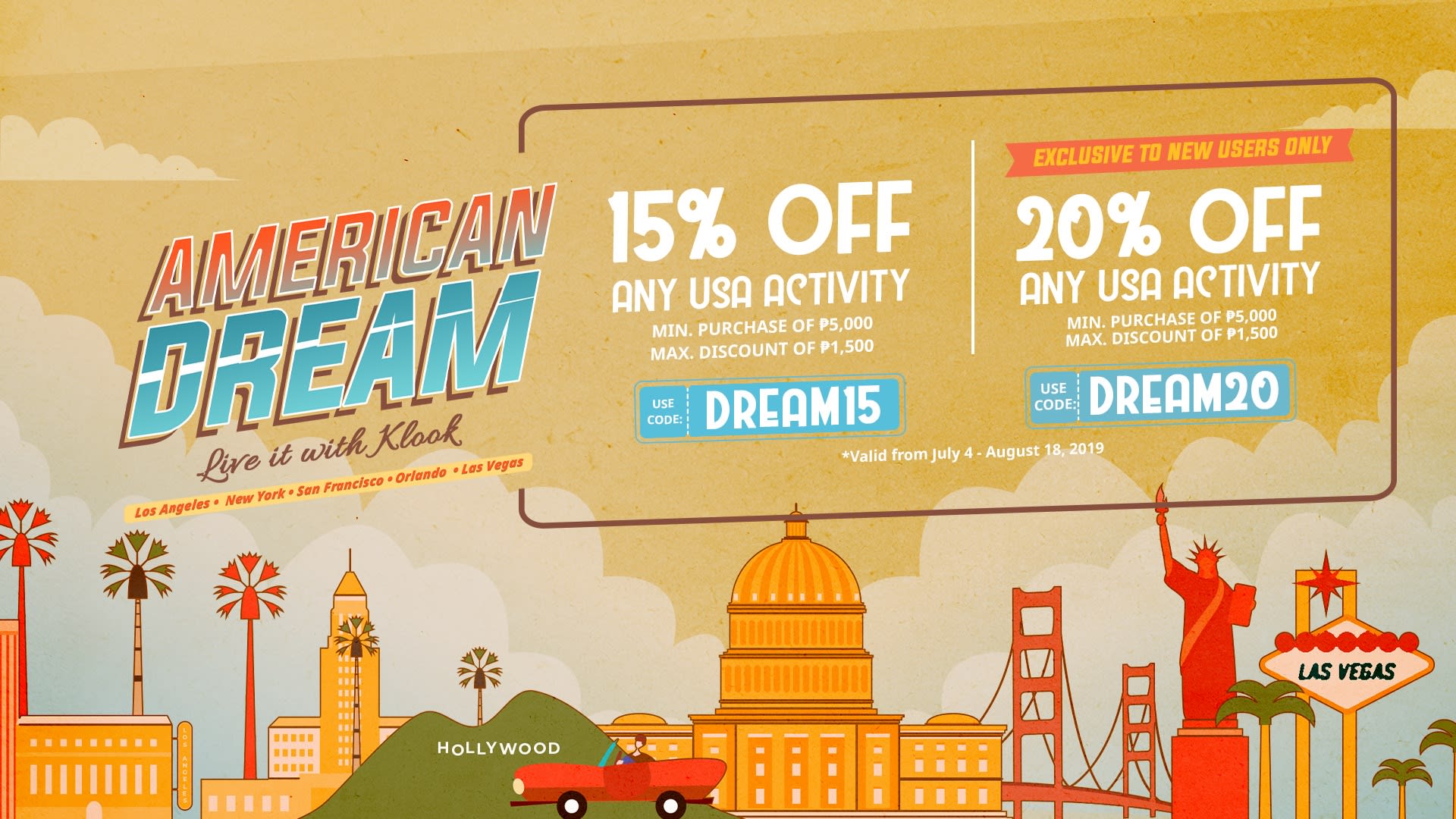 Who said a holiday in Los Angeles, New York, San Francisco, Orlando, or Las Vegas had to be a pipe dream? Turn your dreams into reality with Klook's American Dream sale! With a minimum purchase of Php 5,000, you can get 15% OFF any USA activity available (maximum discount of Php 1,500) on Klook with the promo code <DREAM15>. New Klook users can get 20% OFF any USA activity (maximum discount of Php 1,500) with a minimum purchase of Php 5,000 using the promo code <DREAM20>. Promo valid from 4 July to 18 August 2019.