Northern lights, treehouses, and cliff sides for spectacular accommodations!
Travellers often choose their accommodations based on the location, service, and amenities. But when considering just these, we miss out on accommodations that can offer an experience of a lifetime. From breakfast with giraffes to blue lagoon access right outside your bedroom patio, here are 15 magical accommodation around the world that can offer lodging, spectacular views, and a once-in-a-lifetime experience all in one.
1. Giraffe Manor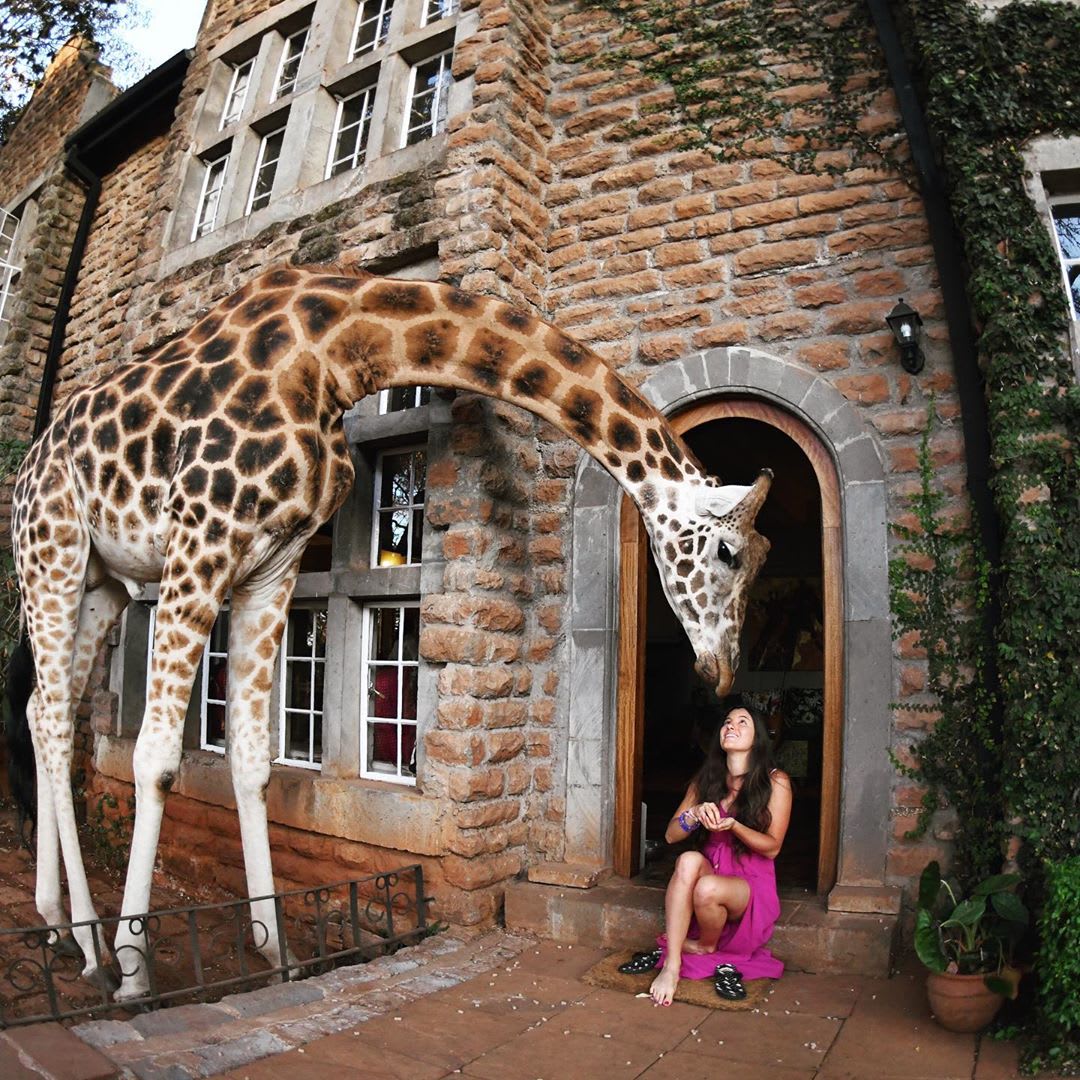 Photo by: @quelington
Inside this 12-acre, 5-star hotel in Nairobi, Kenya houses a herd of endangered giraffes. Throughout this refashioned 1930s style manor, you can take in the beautiful safari landscape and interact with these gentle giants.
Location: Gogo Falls Road, Nairobi, Kenya
2. Kakslauttanen Arctic Resort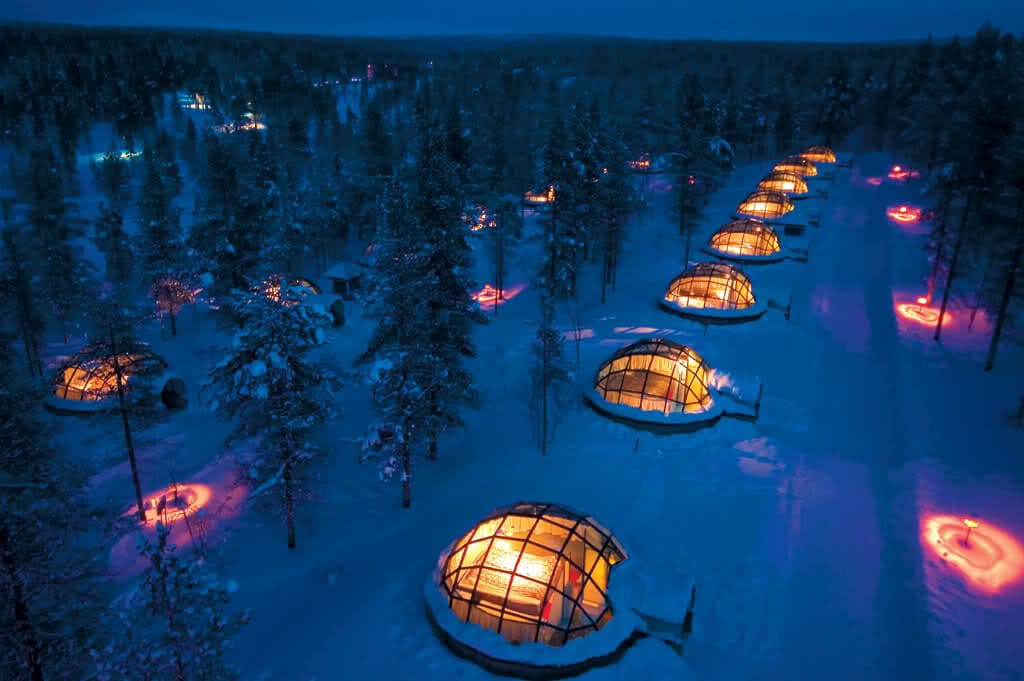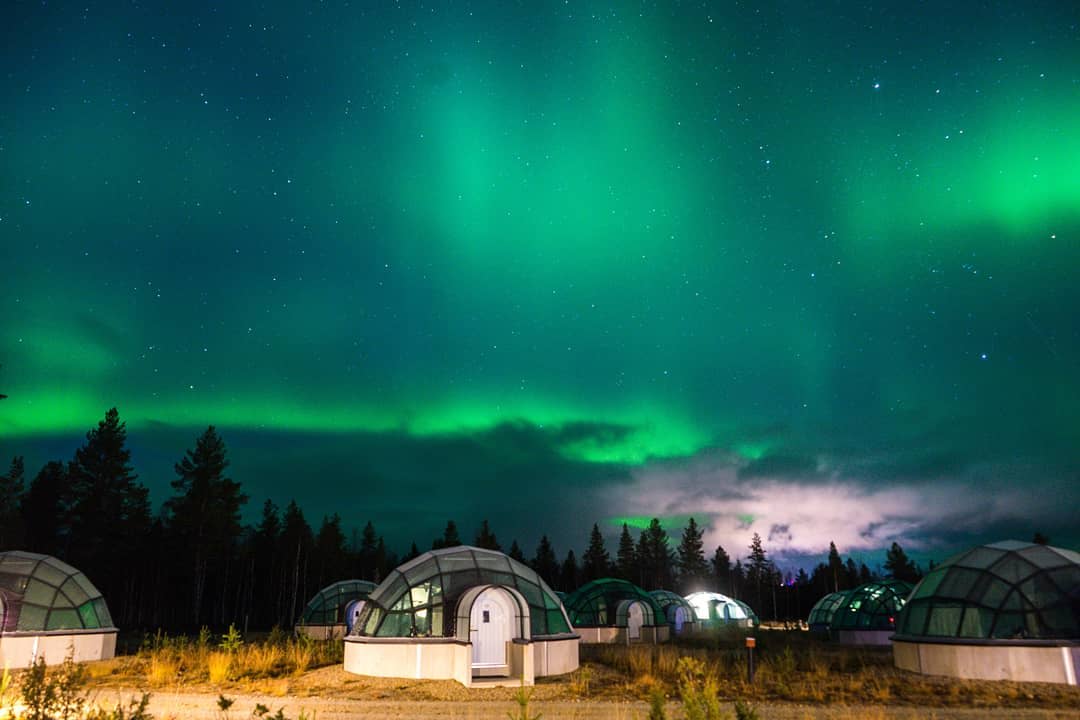 Photo by: @l.nordin
A rising trend in countries up north where you can view the northern lights, igloo hotels can be amazing little retreats to relax and watch one of nature's best shows. The Kakslauuttanen artic Resort in Finland gives you not only these homey glass igloos to stay, but log cabins and a full Santa's village perfect for staying in for any season.
Location: Kiilopääntie 9, 99830 Saariselkä, Finland
3. Tree Hotel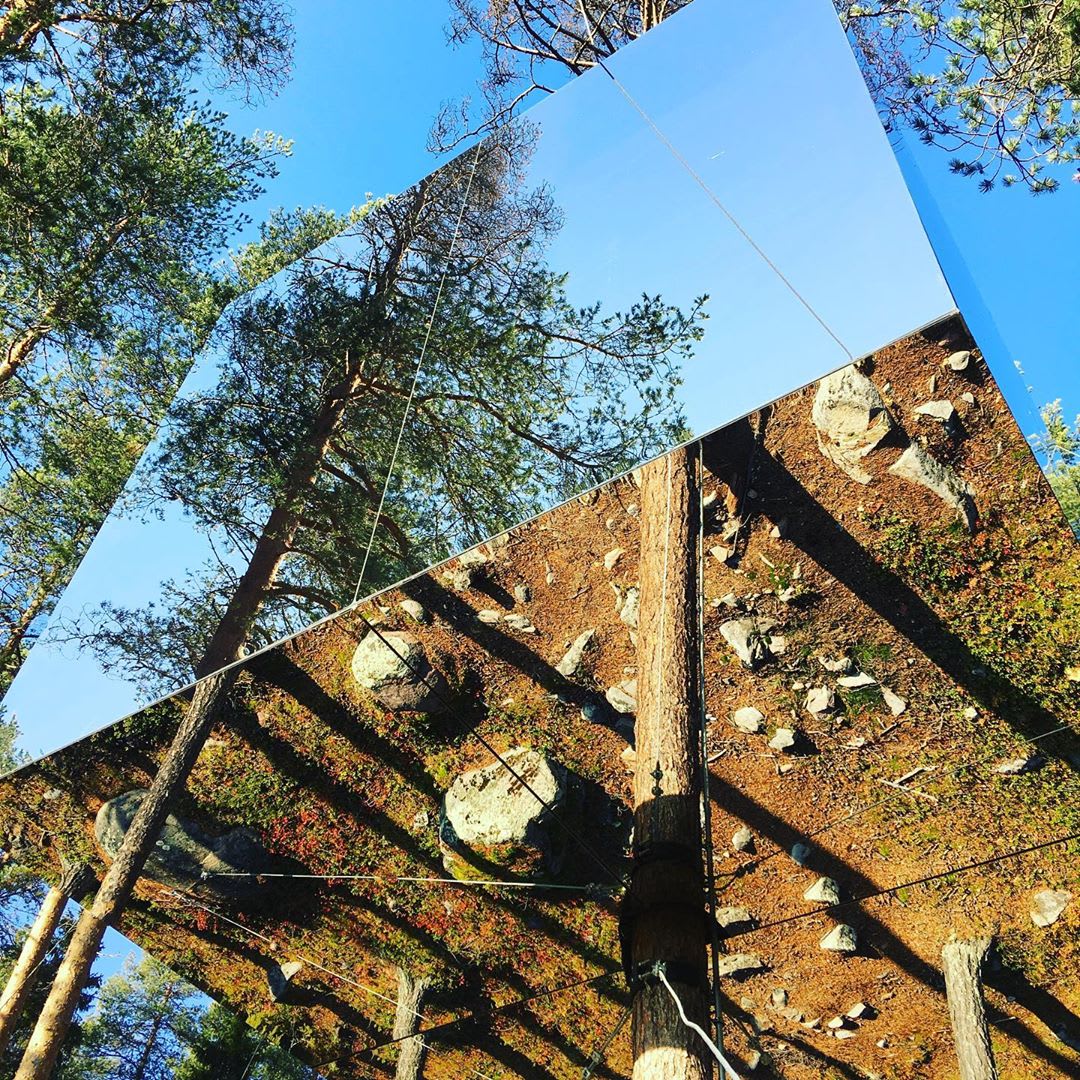 Photo by: @kimrenstrom
This series of accommodations in Sweden is a bunch of upgraded treehouses with unique twists like the MirrorCube and the UFO. It's a great place for nature lovers to sit back for some much-needed isolation and alone time while viewing the scenic forests around them.
Location: Edeforsvägen 2A, 960 24 Harads, Sweden
4. Qasr al Sarab Desert Resort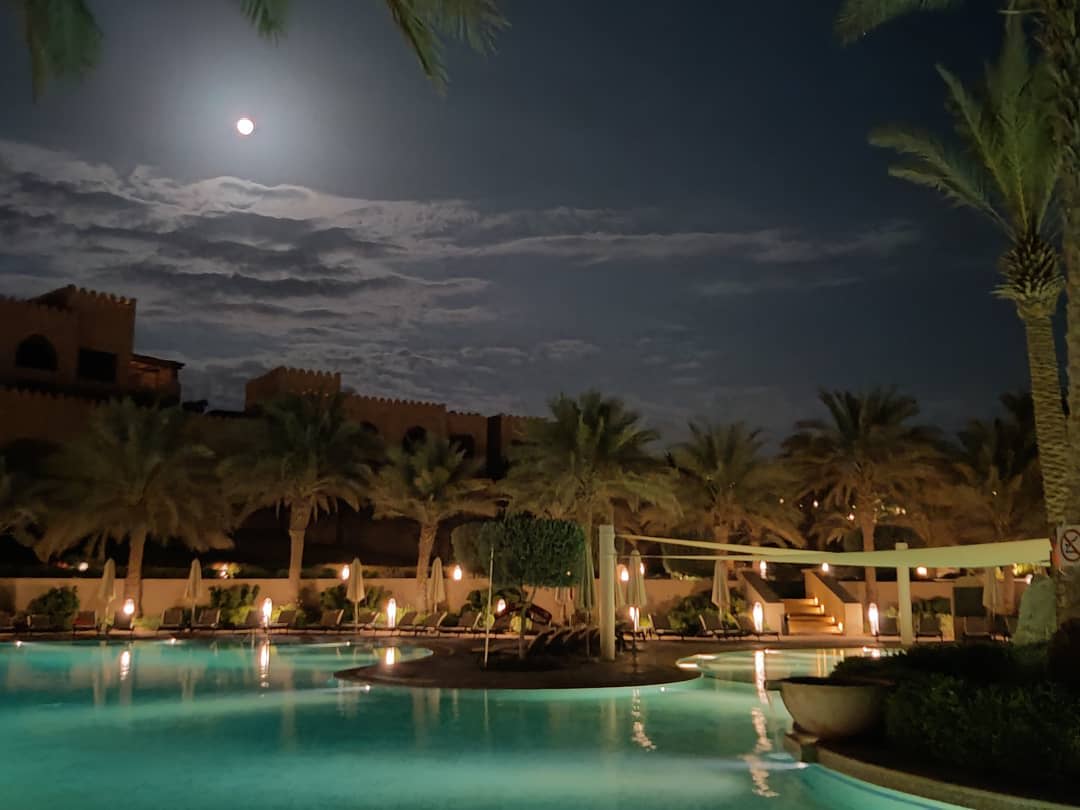 Photo by: @north_varan
Release your inner Princess Jasmine at this luxury resort found in Abu Dhabi. The vibrant hues of the desert around you contrast perfectly with the hotel's serene and modern oasis-style architecture, providing you both a luxurious lodging experience and UAE's rich culture all in one stay.
Location: Qasr Al Sarab Desert Resort – Abu Dhabi – United Arab Emirates
5. Golden Crown Levin Iglut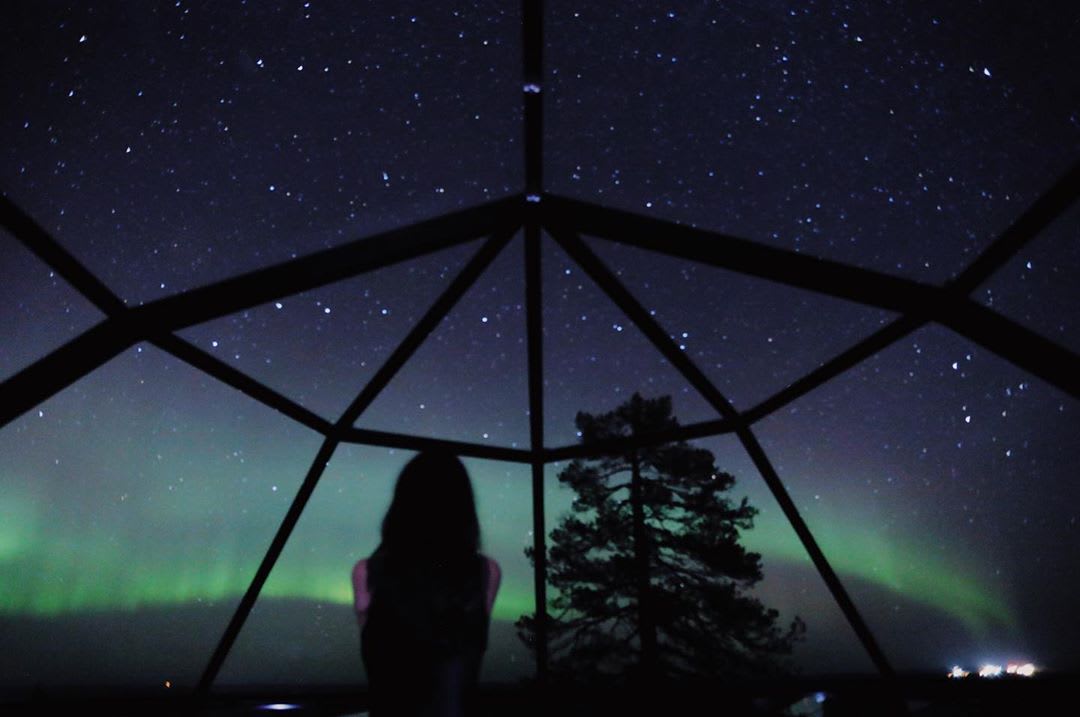 Photo by: @isissiwang
The Golden Crown Iglut is another glass igloo hotel in Finland that offers stunning views of the Aurora Borealis in all its beauty. It's a peaceful retreat into Levi, Finland that offers amazing views at affordable prices! This is the perfect lodging for couples on their honeymoon.
Location: Harjatie 2, 99130 Kittilä, Finland
6. The New Monte Rosa Hut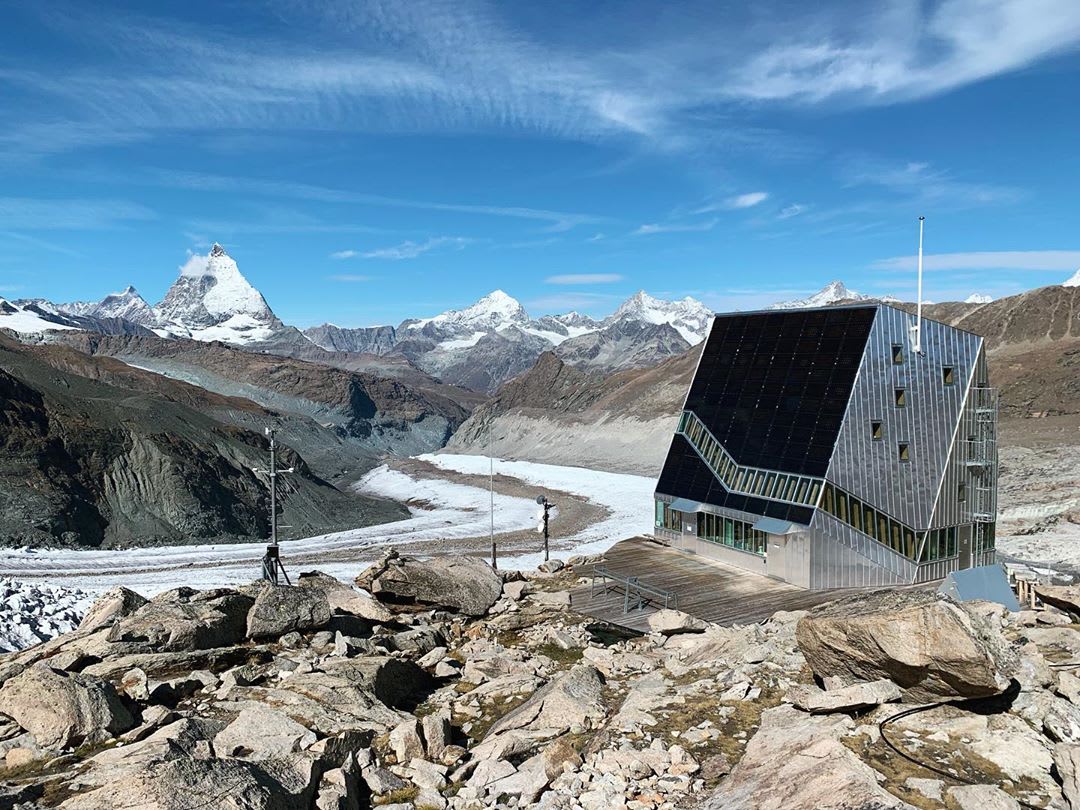 Photo by: @borter.n
Originally a stone hut overlooking a cliffside in Zermatt, Switzerland, the New Monte Rosa Hut was rebuilt into a more modern, eco-friendly structure that still provides guests with a stunning view of the Monte Rosa massif. You can stay here or have it be the rest stop before heading up and traversing the Swiss Alps.
Location: 3920 Zermatt, Switzerland
7. Juvet Landscape Hotel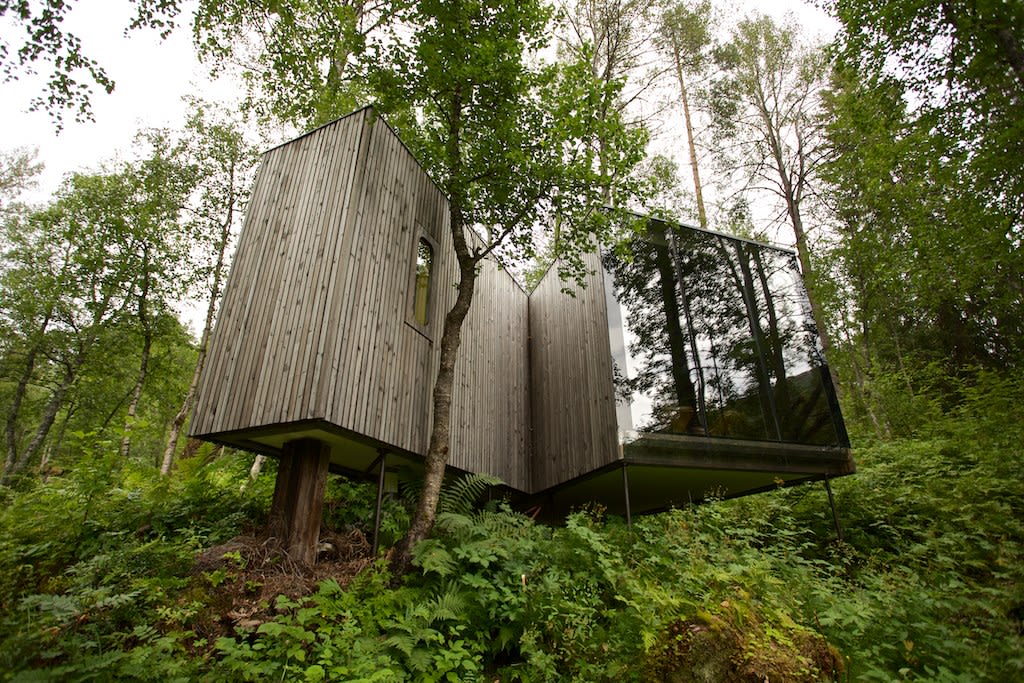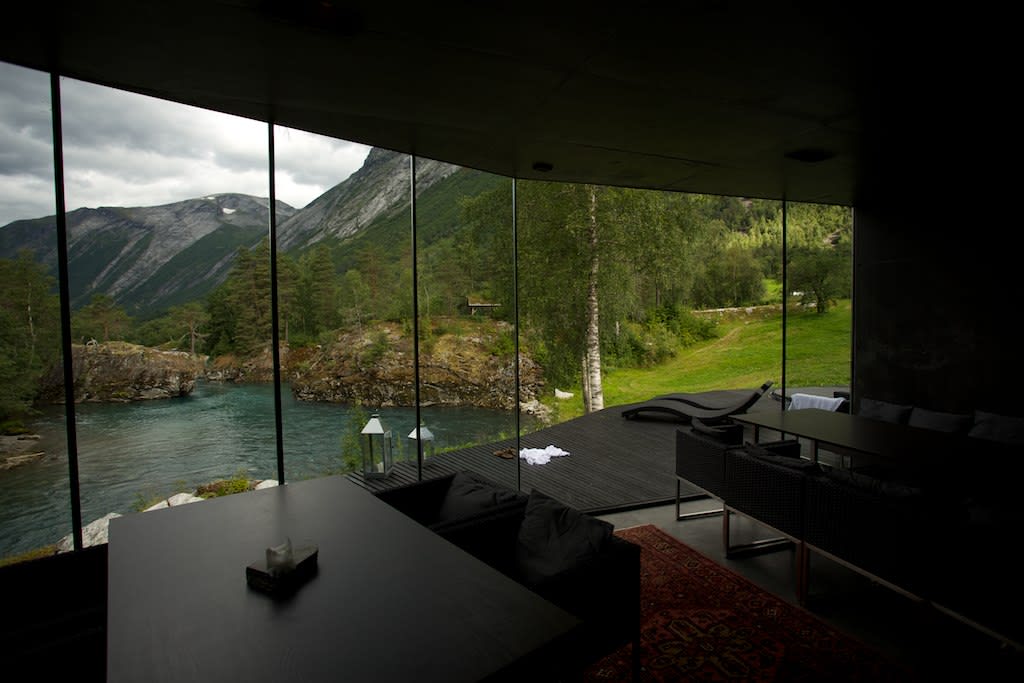 Photos by: Fredrik Linge on Flickr
This 4-star hotel in Norway mixes modern architecture with unbelievable views of the forest. The best part is that no view is the same here at Juvet Landscape Hotel – however, we can guarantee you'll be in awe every time you wake up in the morning.  Seven minutes away, the gorgeous Gudbrandsjuvet waterfalls are available to see while breakfast and dinner are also available.
Location: Alstad 24, 6210 Valldal, Norway
8. Montana Magica Lodge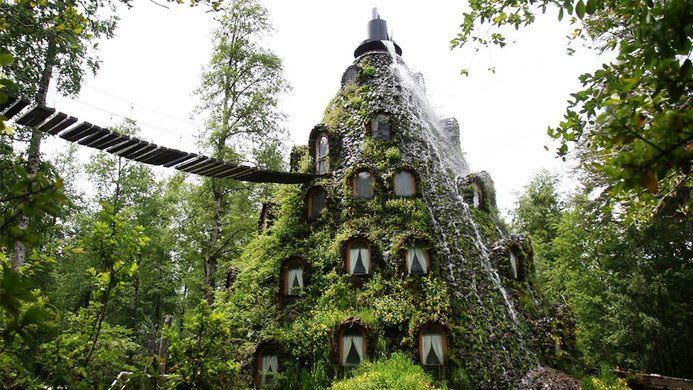 Photo from Atlas Obscura
Found in the Patagonian Rainforest, the Montana Magica Lodge is an environmentally-friendly lodge that's shaped like a volcano. Inside, you'll find naturally crafted furniture along with large windows and even a spa.
Location: Carretera Internacional CH-203, km 60 B – Neltume, Panguipulli, Región de los Ríos, Chile
9. Amangiri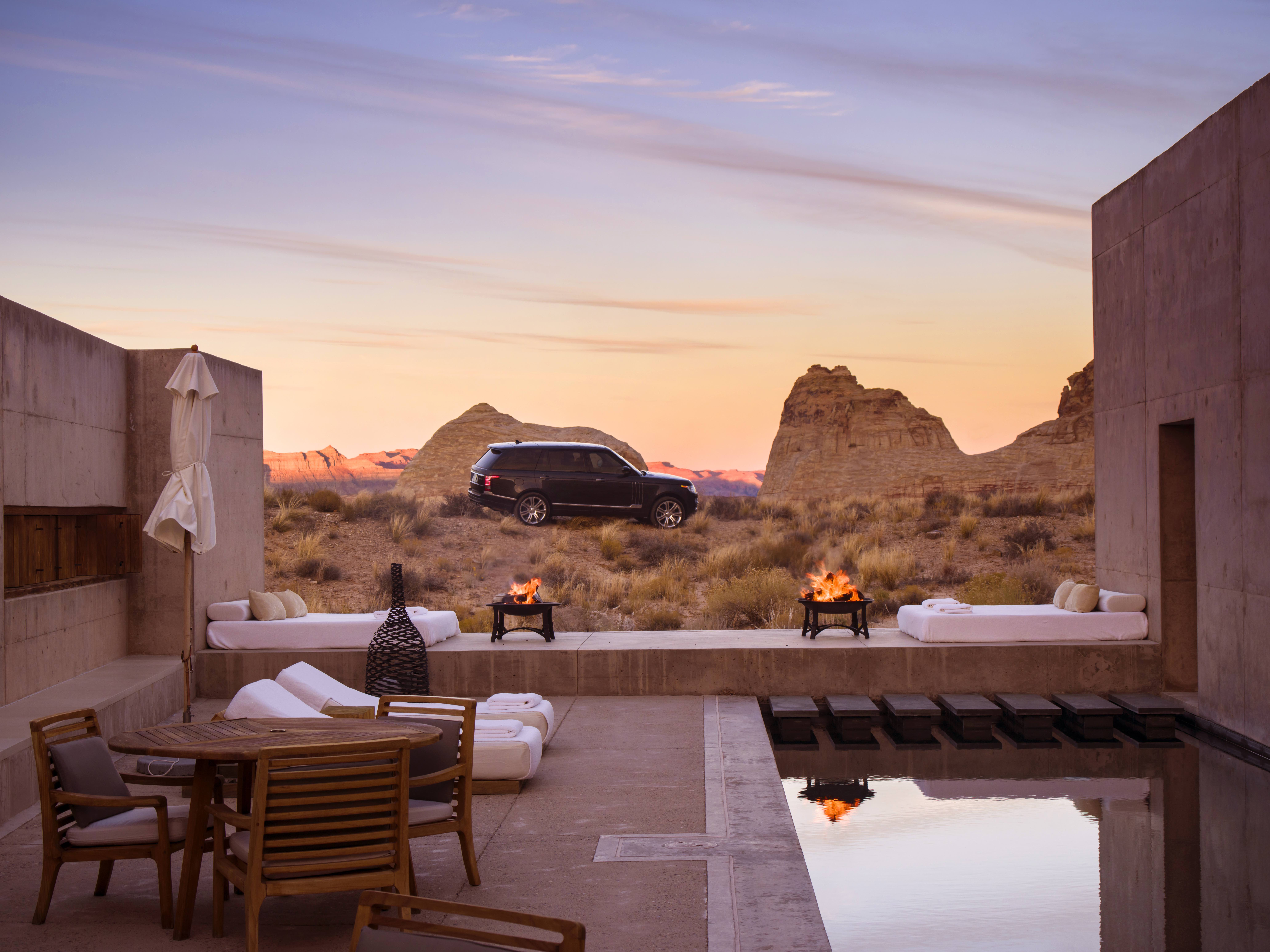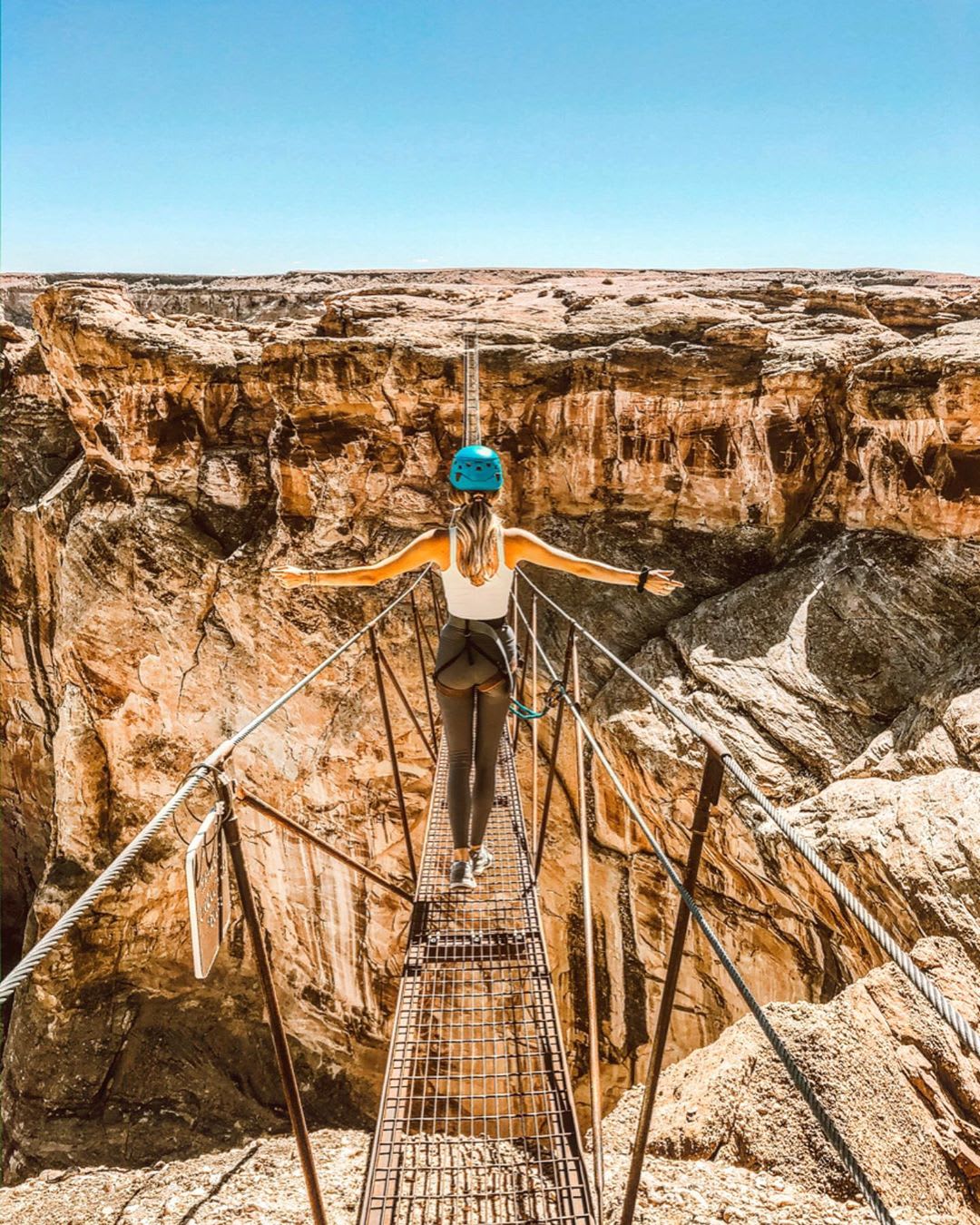 Photo by: @luciebfink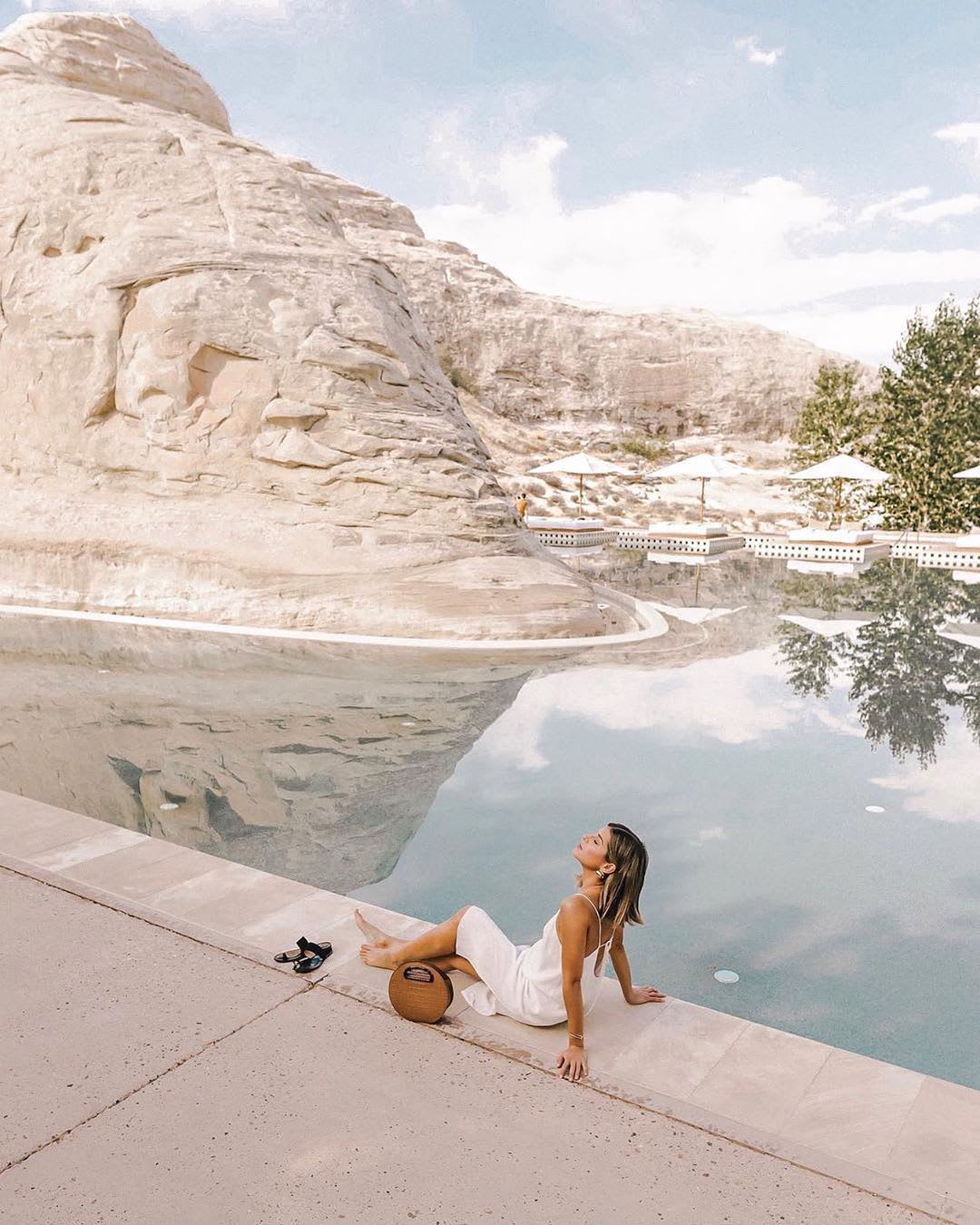 Photo by: @letsgetupandexplore
Up in Canyon Point in Utah, Amangiri offers bright hues of the canyon to go along with the five-star amenities the hotel offers. Spas, fitness centers, yoga, and guided hikes are all available at Amangiri. Book yourself a room here and you'll get to enjoy private access to the dessert from your balcony.
Location: 1 Kayenta Rd, Canyon Point, UT 84741, United States
10. Holmen Husky Lodge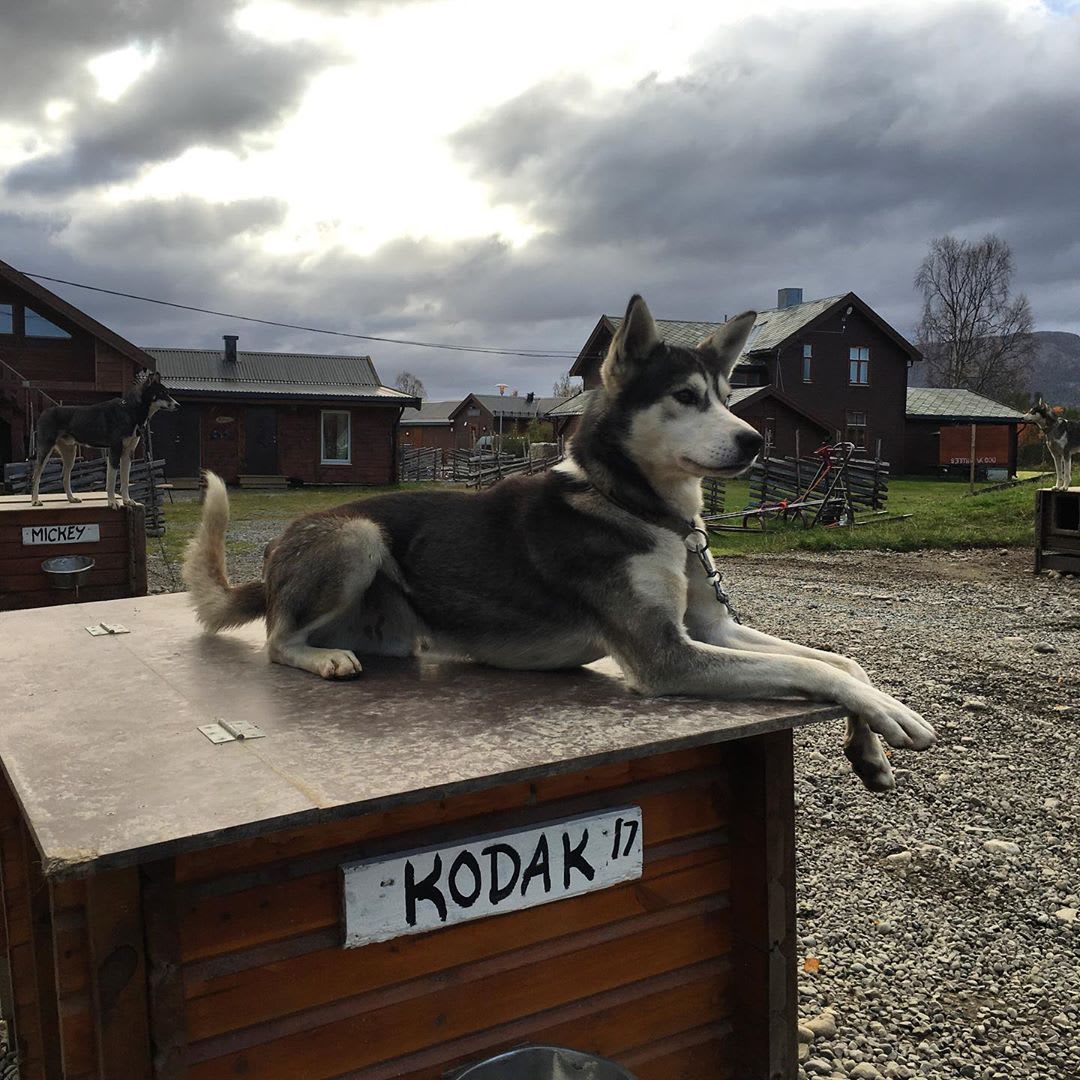 Photo by: @houndsbyhuddo (Good boy: Kodak)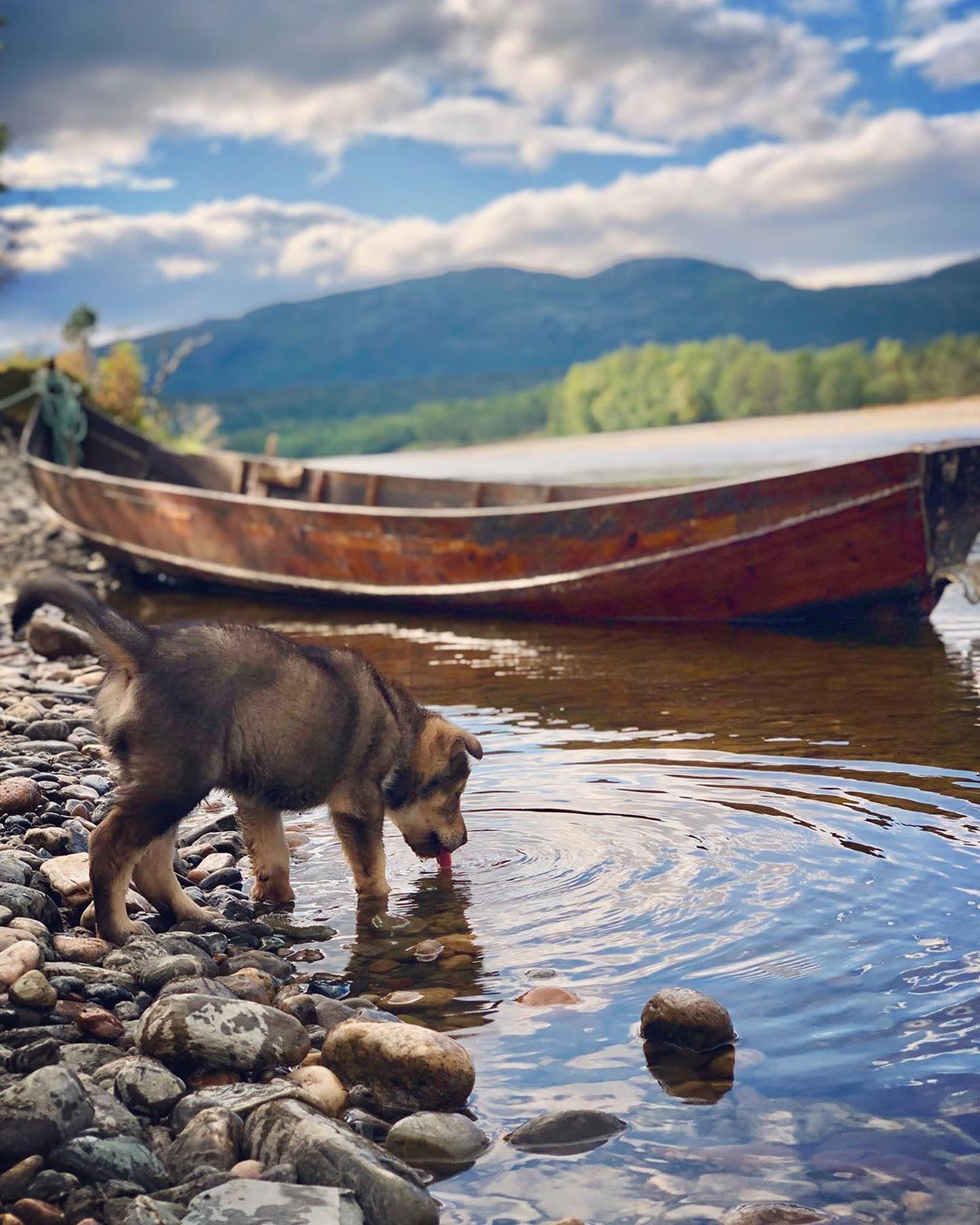 Photo by: @kedders_adventures (Good boy: Stitch)
For the minimalist travelers who want to simplify their accommodation, the Holmen Husky Lodge has a homey atmosphere that also allows you to appreciate the beauty of the Arctic. Even better, you get to interact and ride with sled-pulling huskies!
Location: Holmen 100, 9516 Alta, Norway
11. Skylodge Adventure Suites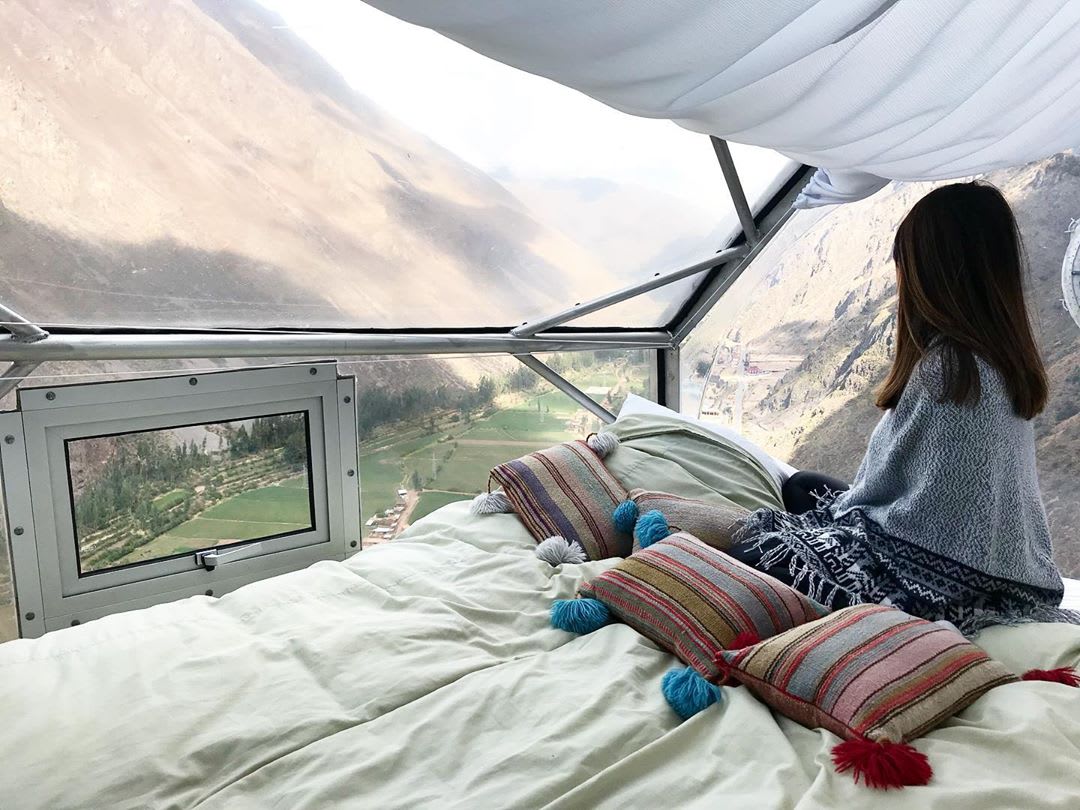 Photo by: @ju_mishi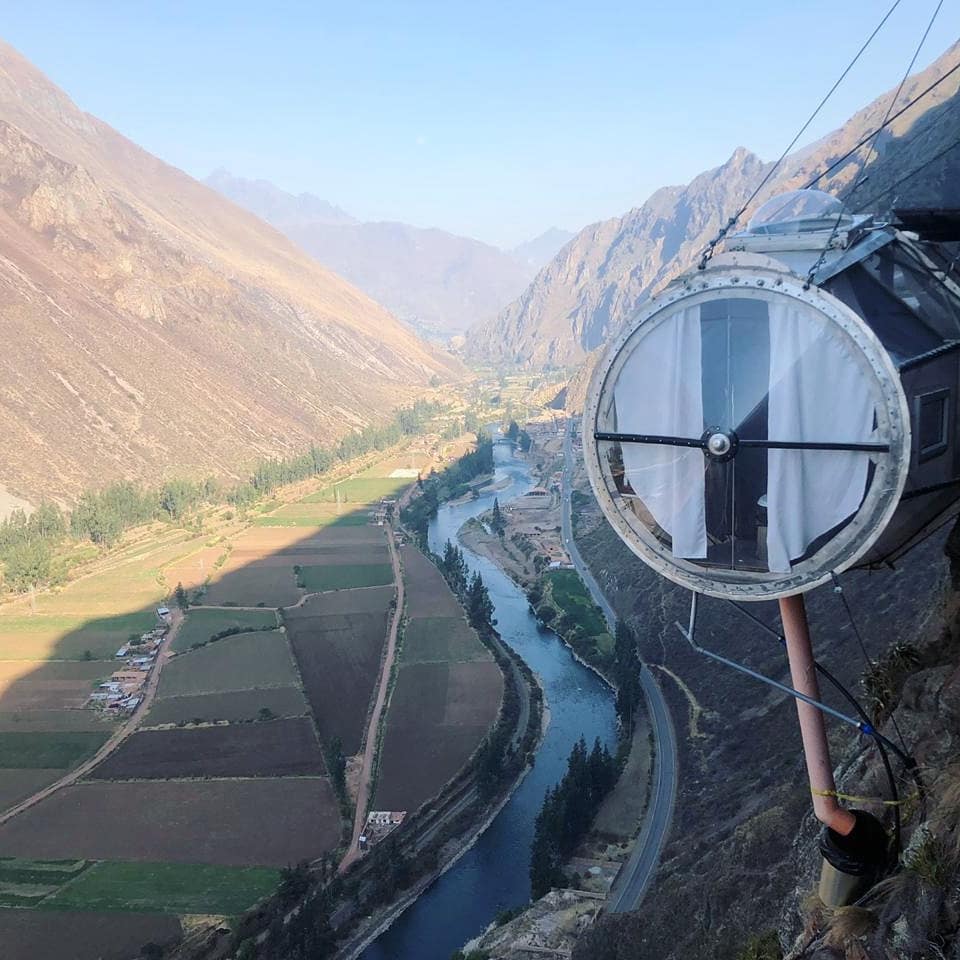 Photo by: @francesca_x
This hotel's for adults only! With complimentary breakfast and dinner served at your suite, Skylodge Adventure Suites is only accessible by a zipline or hiking to it. Don't worry though, the breathtaking views that greet you when you're in your suite is more than worth the price. However, we'll need to tell you that going to the bathroom is as tricky as you think it'll be!
Location: Pista 224 km. Urubamba-Ollantaytambo, Cusco, Peru
12. Cava and Hotel Mastinell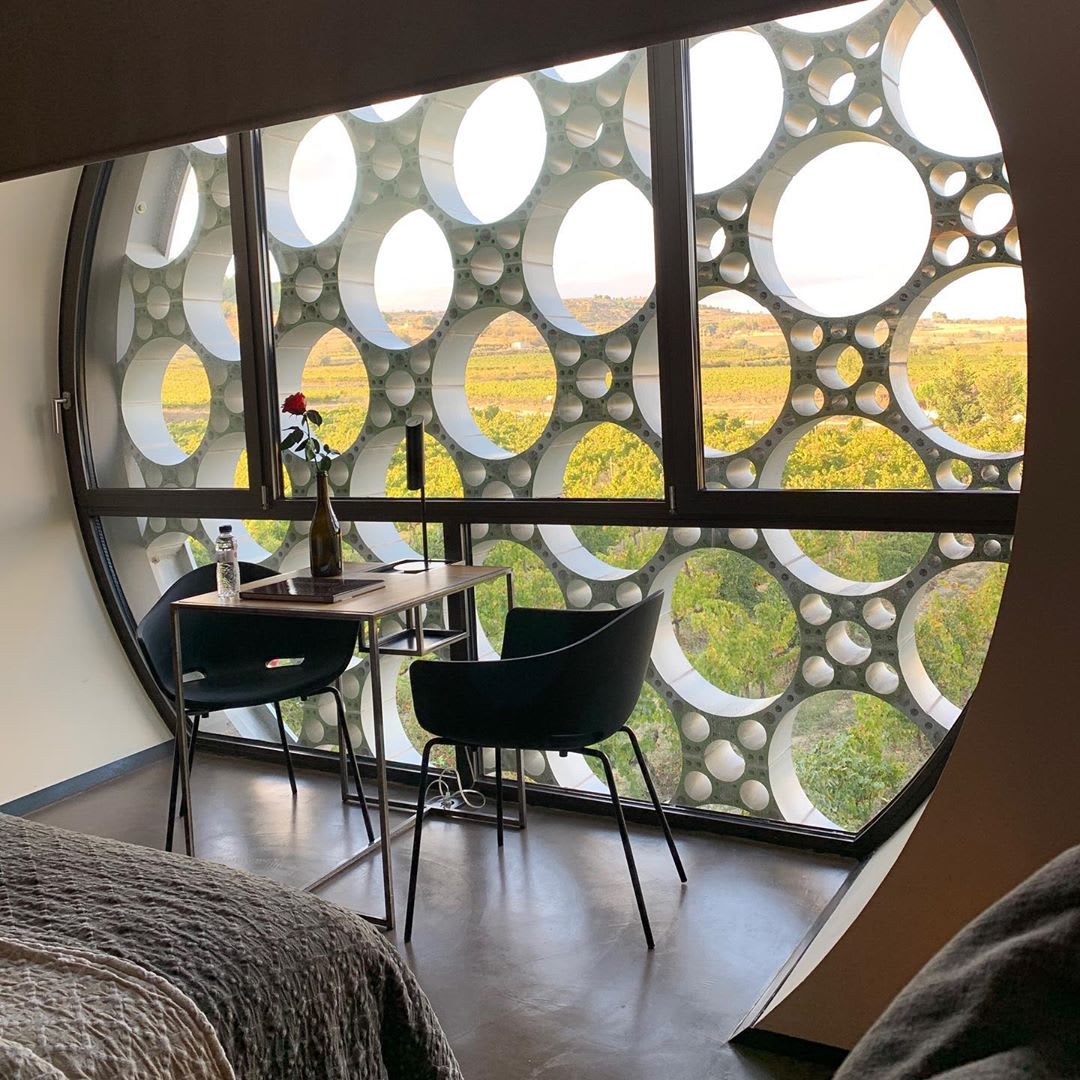 Photo by: @dawnraemiller
Located over Spanish vineyards and boasting a striking design and complex architecture, this 5-star hotel's suites feature all the bells and whistles with circular windows with views of the vineyard and even whirlpool tubs. It's exterior is just as stunning with each room made to look like wine barrels on top of each other!
Location: Ctra. Vilafranca a Sant Martí Sarroca, km. 0,5, 08720 Villafranca del Penedés, Barcelona, Spain
13. The Retreat at Blue Lagoon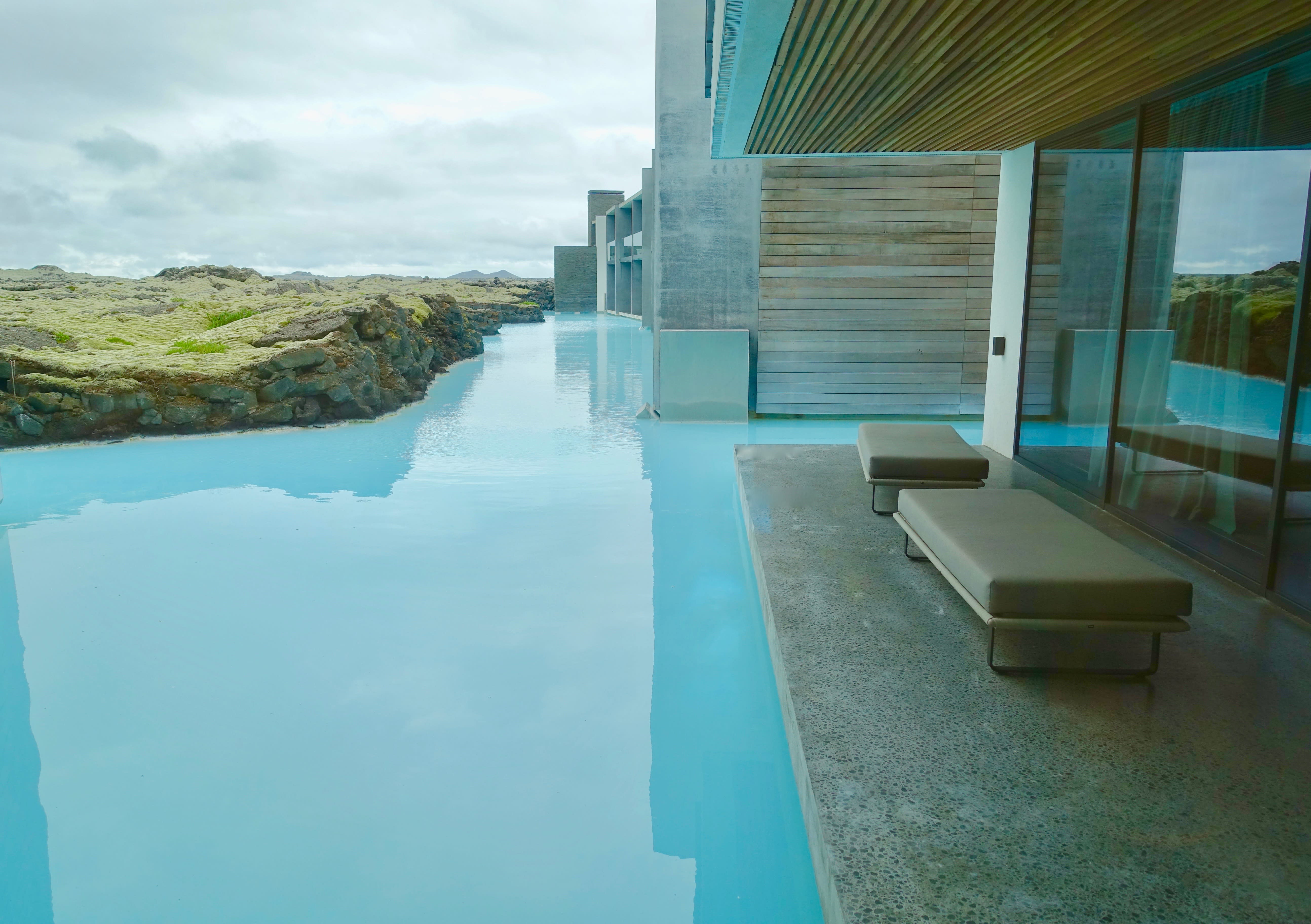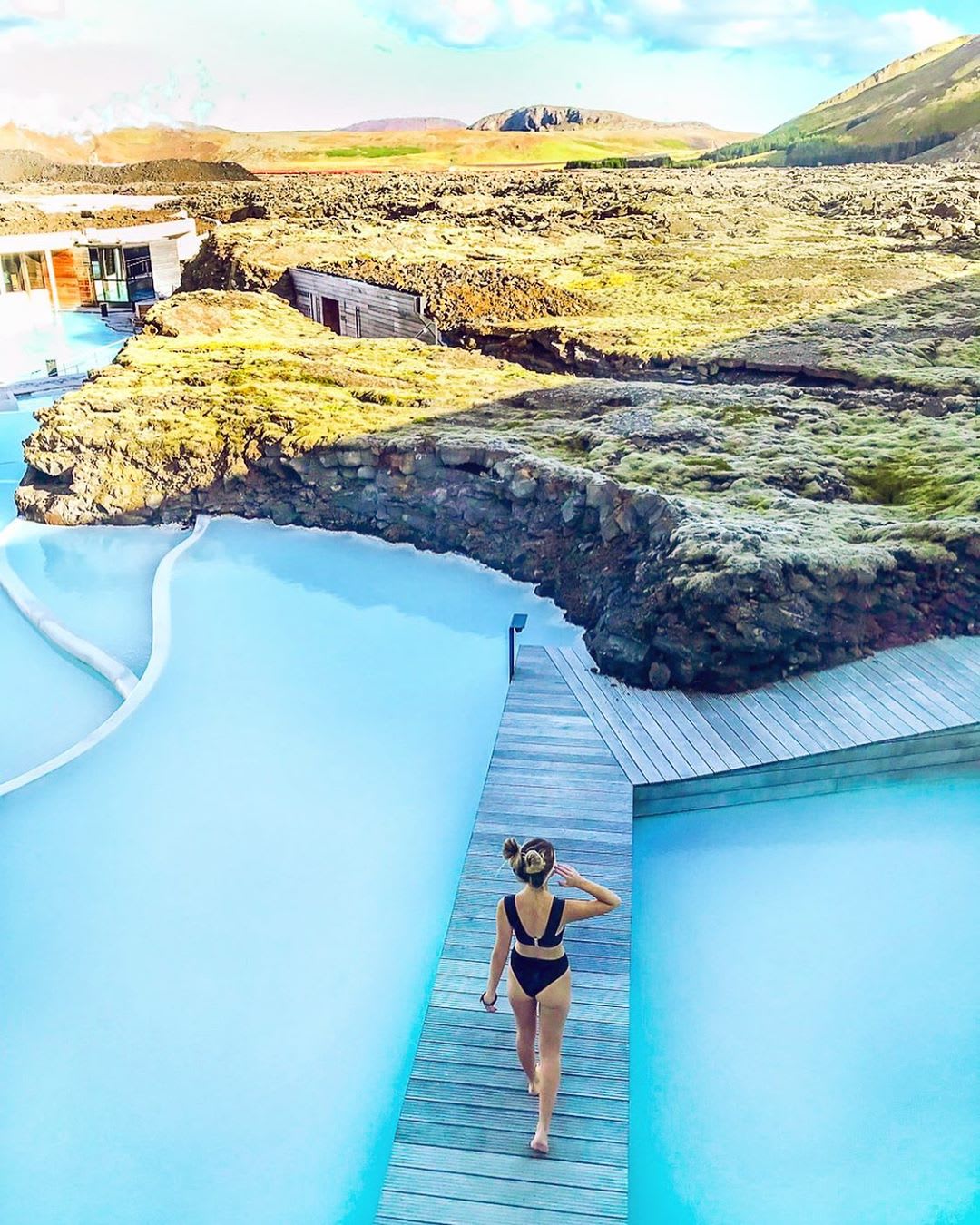 Photo by: @neenamarie
Perfect for those looking for a weekend getaway of pure relaxation and pampering, The Retreat is a perfect place to go to. With upscale spa amenities and private access to the blue lagoon from your balcony, this is exactly what comes to mind when we think of a winter getaway!
Location: Nordurljosavegur 11, 240 Grindavík, Iceland
14. Äscher Cliff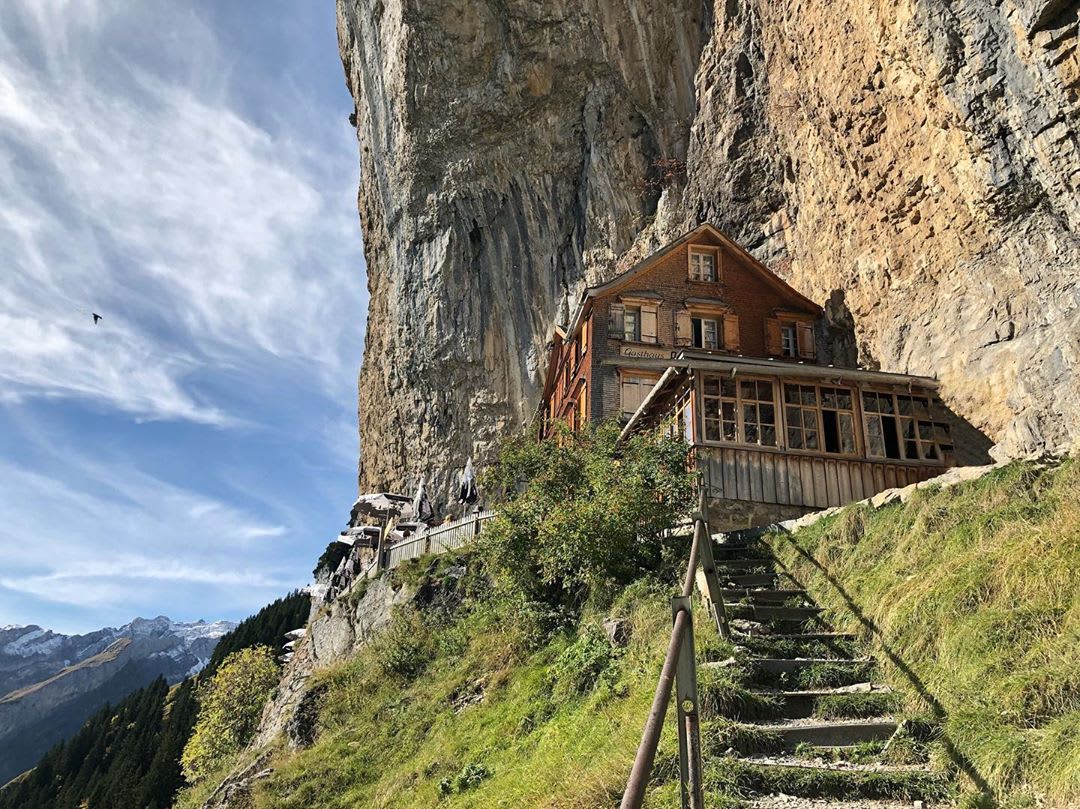 Photo by: @lindsaree
The Ascher Guesthouse is found on another cliffside that you can find on your way trekking through the Swiss Alps. Accessible by cable car and then a short hike or drive, the Guesthouse operates as a restaurant serving homey and authentic Swiss dishes which is exactly what you want for a break while exploring the Alps.
Location: Äscher 1, 9057 Schwende, Switzerland
15. Fairy Chimney Inn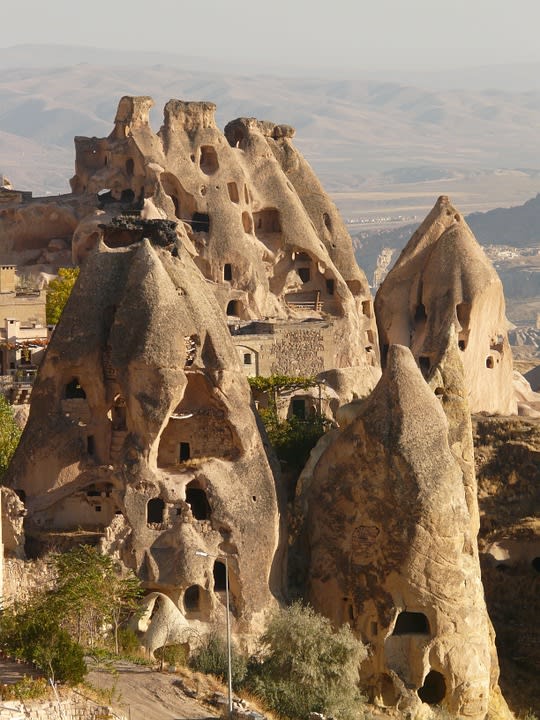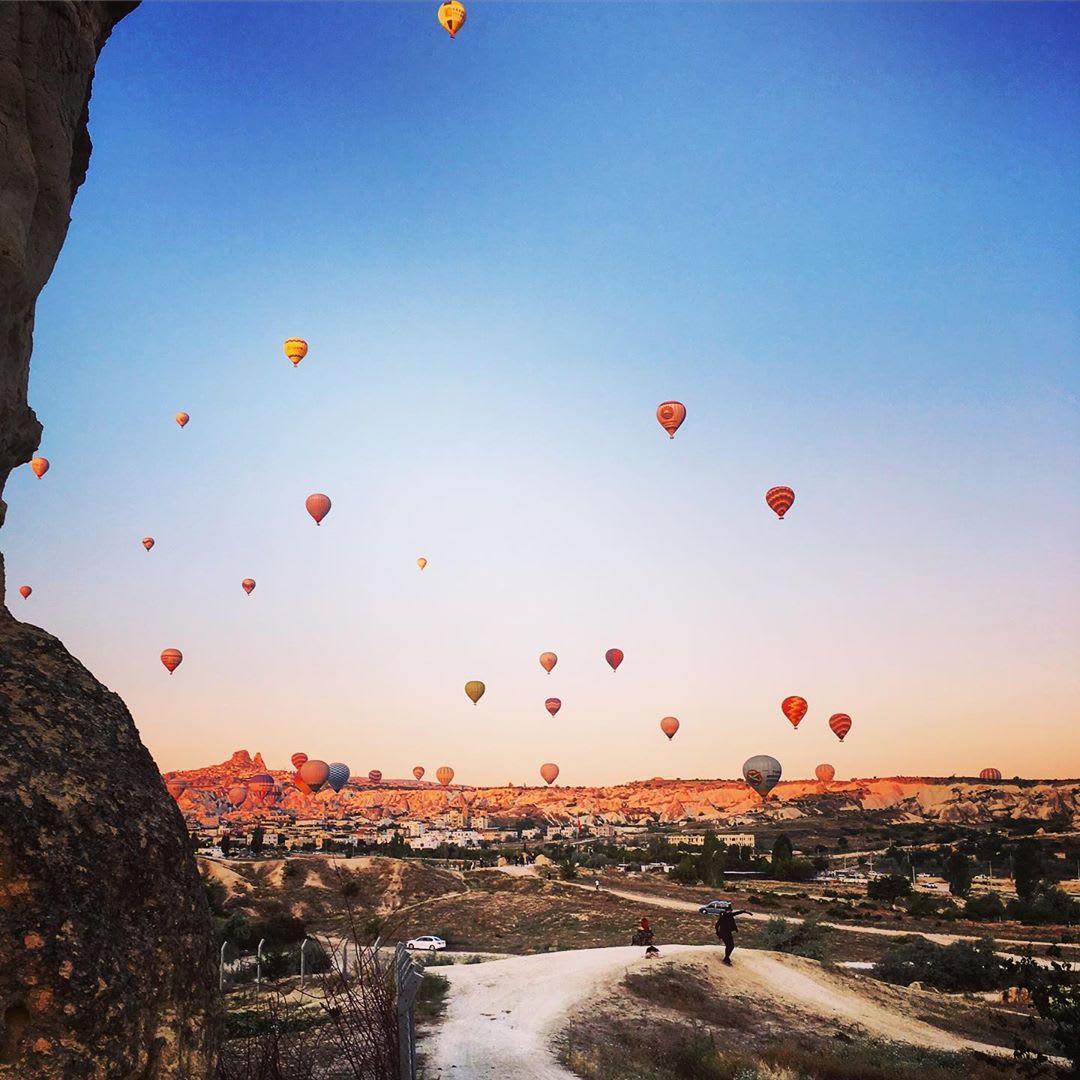 Photo by: @arda.kpnc
Fairy chimneys or hoodoos are natural rock formations that populate badlands. In Turkey, a family-run guesthouse fashioned and run inside one of these rock towers and offers scenic views of Cappadocia. Wake up bright and early and you'll be able to catch the hot air balloons rising over the Cappadocian landscape.
Location: Aydınlı Mahallesi, Güvercinlik Sk. 3/7, 50180 Göreme/Nevşehir Merkez/Nevşehir, Turkey
Book some more of these magical places with Klook's Magical Holidays Sale!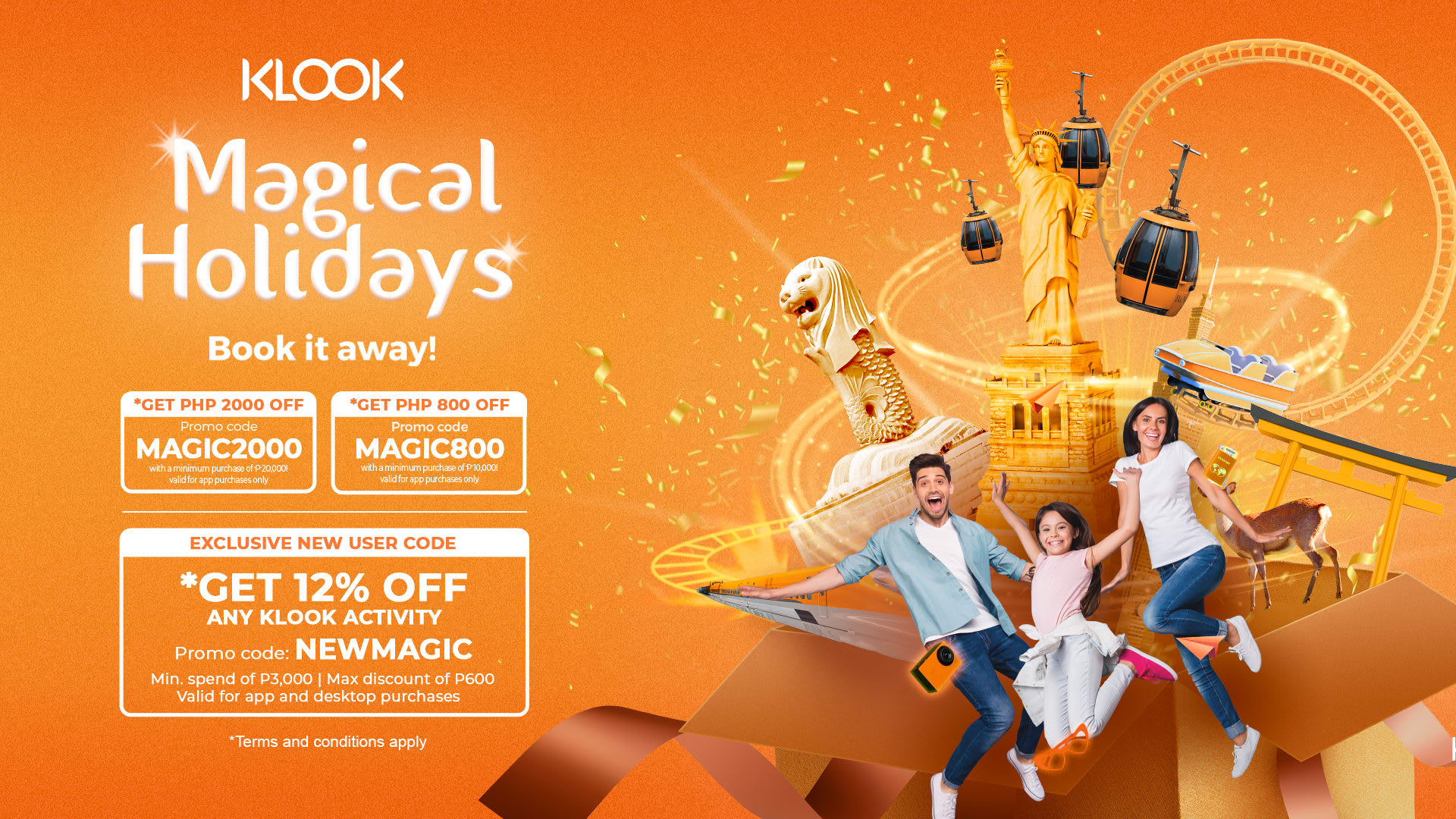 From viewing the northern lights to stunning panoramic landscapes, make your holidays magical with Klook's Magical Holidays Sale. Use the promo code <MAGIC2000> in-app to get PHP 2,000 off bookings with a minimum spend of PHP 20,000. For in-app bookings worth a minimum of PHP 10,000, you can use the promo code <MAGIC800>  for PHP 800 off your total basket.