Embark on a journey of delicious and greasy proportions!
Almost nothing can get more American than a burger. Mouthwatering and juicy, it's a classic staple of American cuisine. Which is why it's no surprise that burger chains litter all around the USA's fifty states. Klook is then proud to present 12 burger chains for you to order this delicious icon of American cuisine and decide for yourself: Which burger joints is the tastiest?
Shake Shack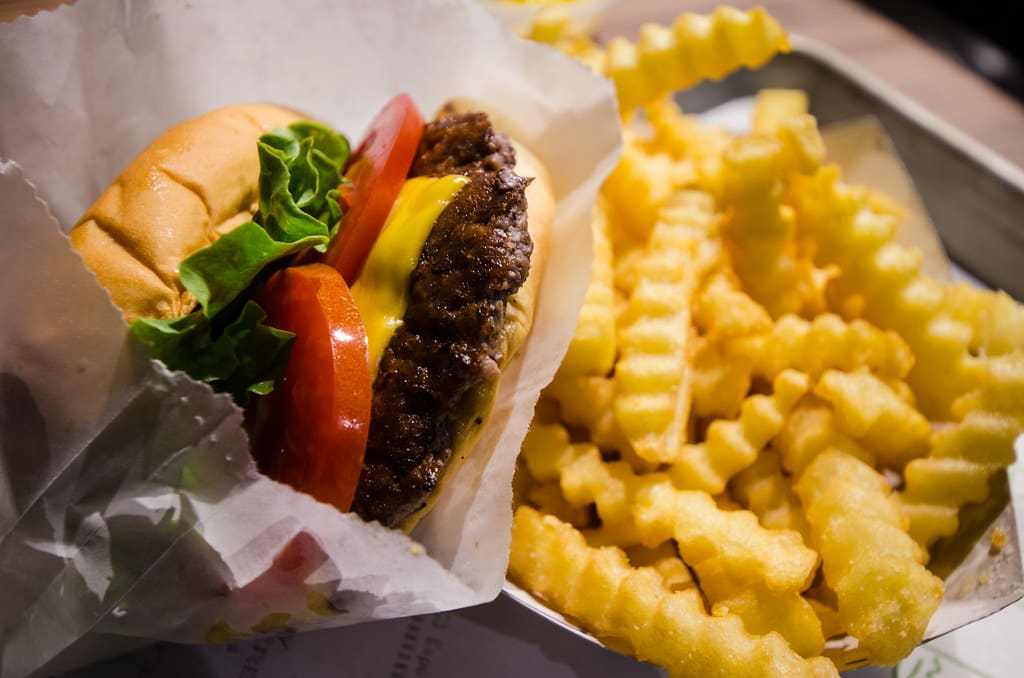 The "America's darling" when it comes to burger joints. Shake Shack is continually hailed as one of, if not the best burger joint in the United States. With 130 locations in the United States, you'll find a branch in most major American cities. Make sure not to skip out on their signature ShackSauce when you order your burger. P.S: You can ask for the sauce on the side and dip your side of fries in it to further appreciate the goodness.
In 'N' Out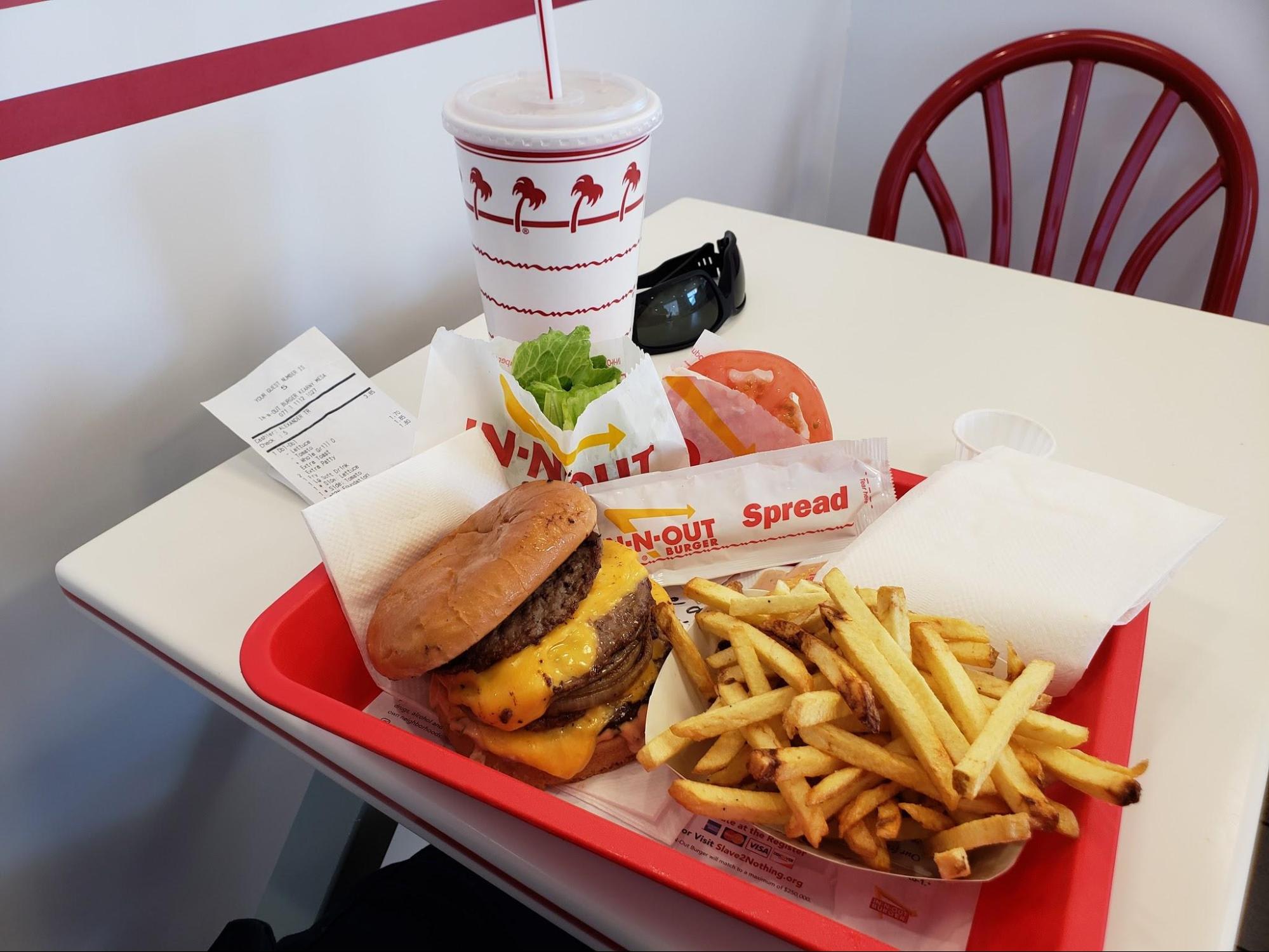 Found yourself on the West Coast and craving for an affordable but delectable and hunger-busting burger? Head on over to a nearby In 'N' Out! As for that hunger-buster? Go ahead and order their signature Double-Double and feel it go away as you sink your teeth into not one, but two beef patties topped with cheese. Add a side of their animal style fries and a drink of your choice and you'll be full in no time.
Culver's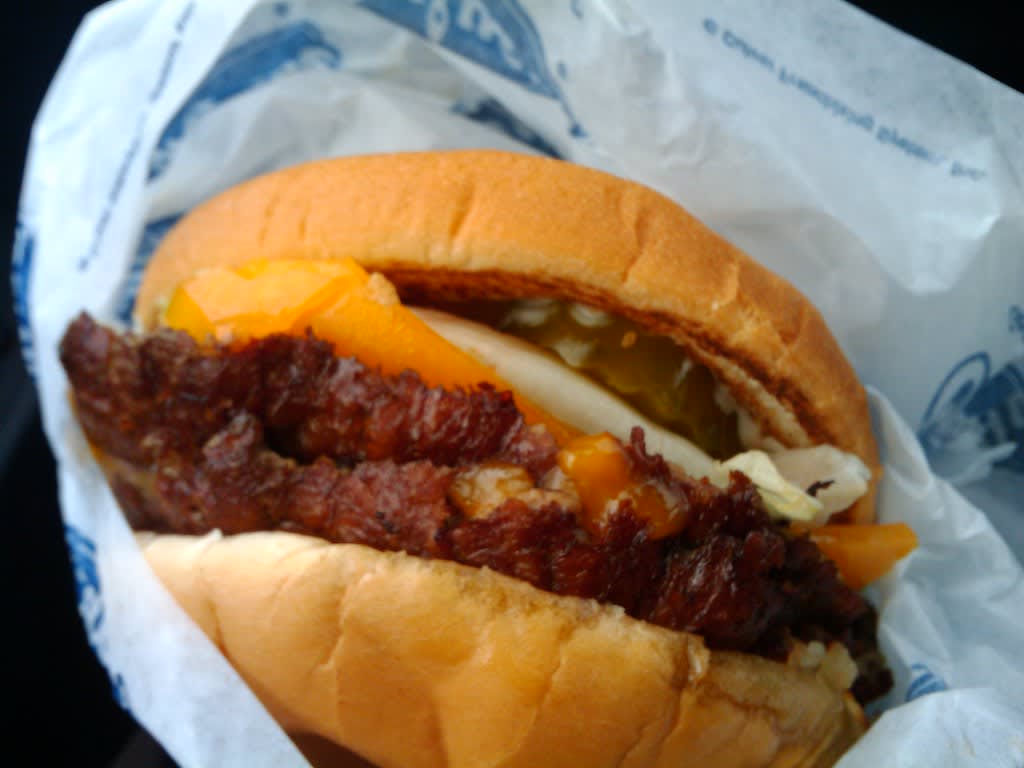 At Culver's, the Wisconsin-born burger chain pride themselves with the freshness of their meat. Known throughout the Midwest for their ButterBurger, Culver's guarantees never frozen beef patties that are prepared fresh, seared to perfection and topped with delicious Wisconsin cheese sandwiched between buttery, toasted buns and served with crinkle-cut fries. If that doesn't make your mouth water, we don't know what will.
Five Guys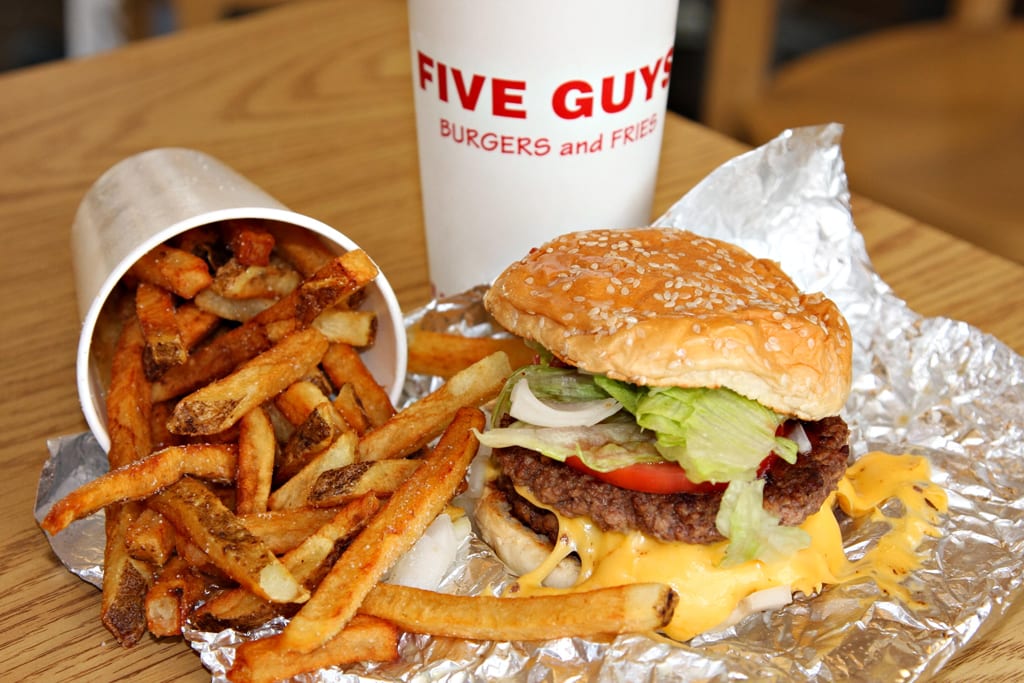 In need for a loaded burger? If you find yourself in Washington D.C., find the nearest Five Guys and feel free to start choosing your toppings! From the classic lettuce, tomatoes and onions to their house Bar-B-Que sauce, relish and jalapeño peppers, any and everything can be put on your burger. The best part? All those toppings are free!
Carl's Jr.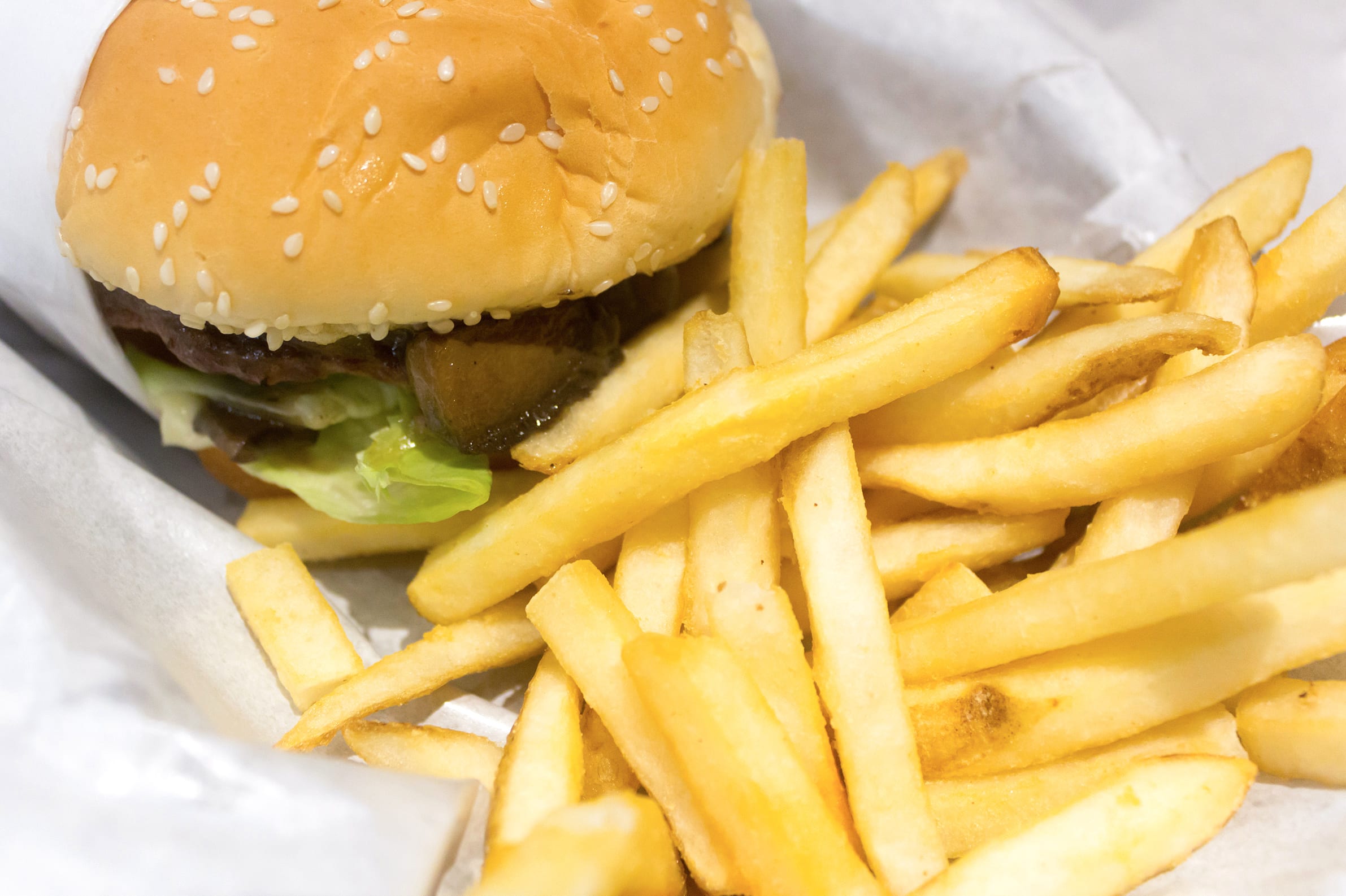 Another West Coast favorite, Carl's Jr is all about the Stars. Specifically, their Beyond Famous Star Burger that features their 100% plant based Beyond Burger patty that's specifically for those that don't want to have too much meat, but can't get enough of burgers. Need an alternative to meat? Head over to Carl's Jr.
Fuddruckers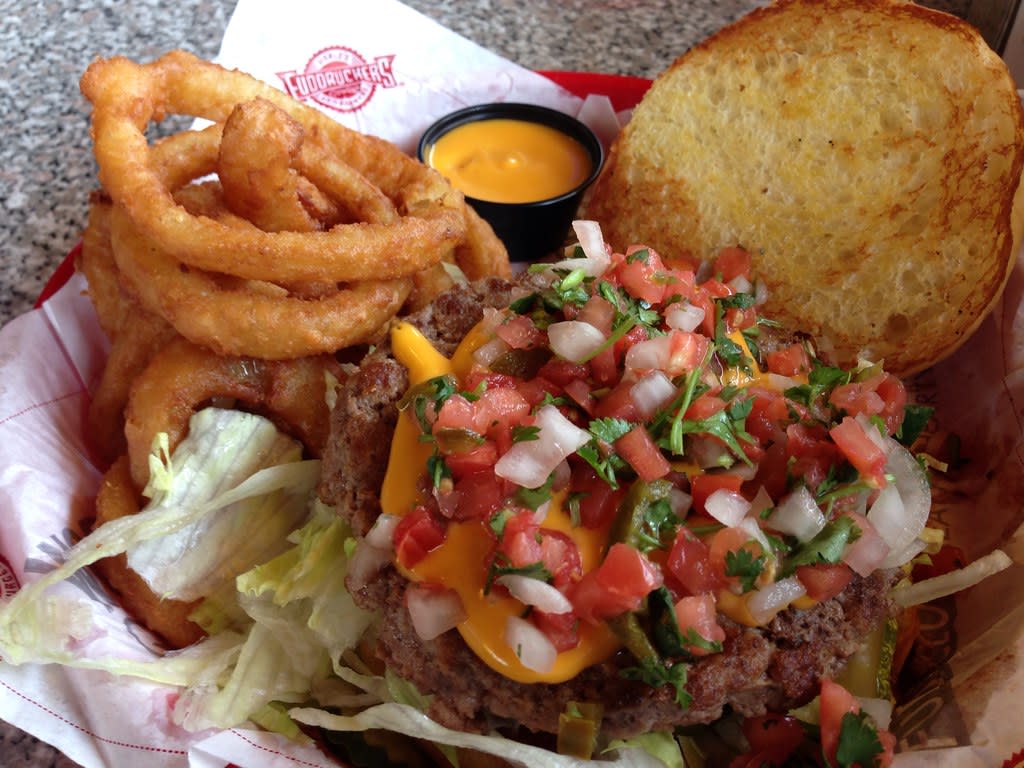 Self-proclaimed to have "The World's Greatest Hamburgers," it's not hard to see why they'd be so confident in themselves. If you're the type to customize the burger you wanna eat and be in control of how the juicy piece of classic American cuisine you're about to eat, head over to Fuddruckers. Each location is equipped with their signature topping bar where you get to be in control of what goes on your burger.
White Castle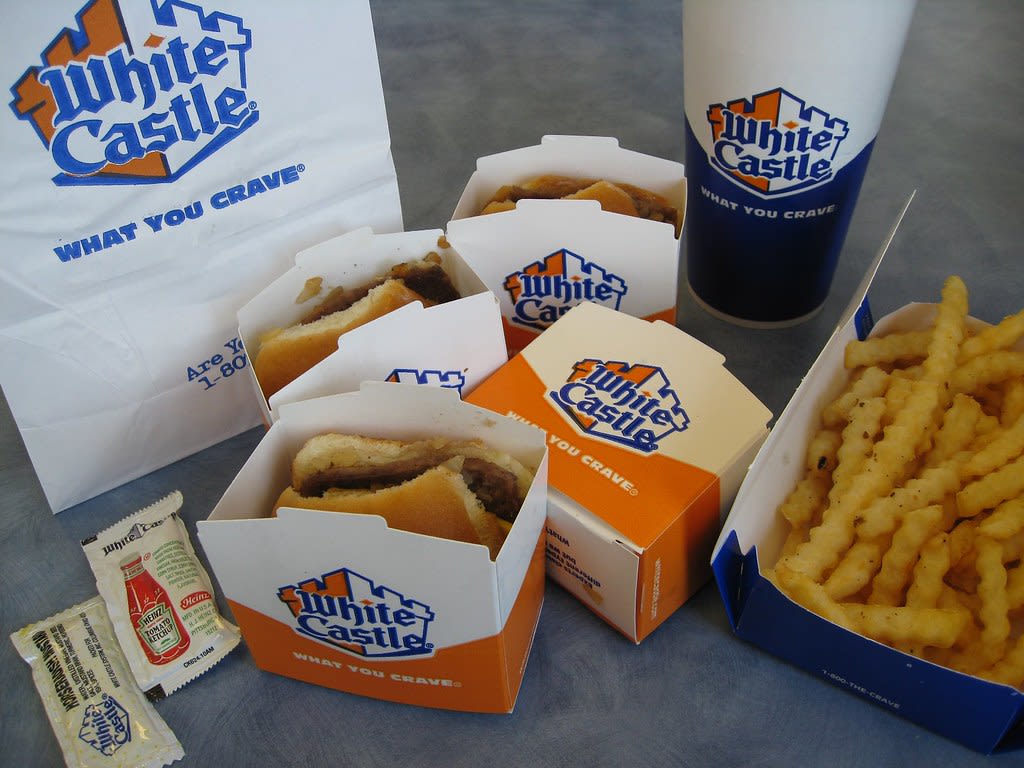 Not in the mood for giant burgers and double patties? Then White Castle has the perfect burger for you! The Midwest chain has stood strong for nearly a century (they opened in 1921) and they don't show signs of stopping. When faced with their signature sliders, with only 140 calories a piece, you'll have the option to get as many variations of their signature sandwich as you like. It truly is eating what you crave.
Sonic
Let's say you just landed in Chicago and are already feeling hungry from the long flight. Just tell the driver of your airport transfer (we hope you got one with us!) to find a nearby Sonic Drive-In. With 3,500 locations in the United States, you're bound to find one so you, your family and the friendly driver can sink your teeth into the signature SONIC burgers and still be on your way to the hotel without stepping out of your car.
Cheeseburger in Paradise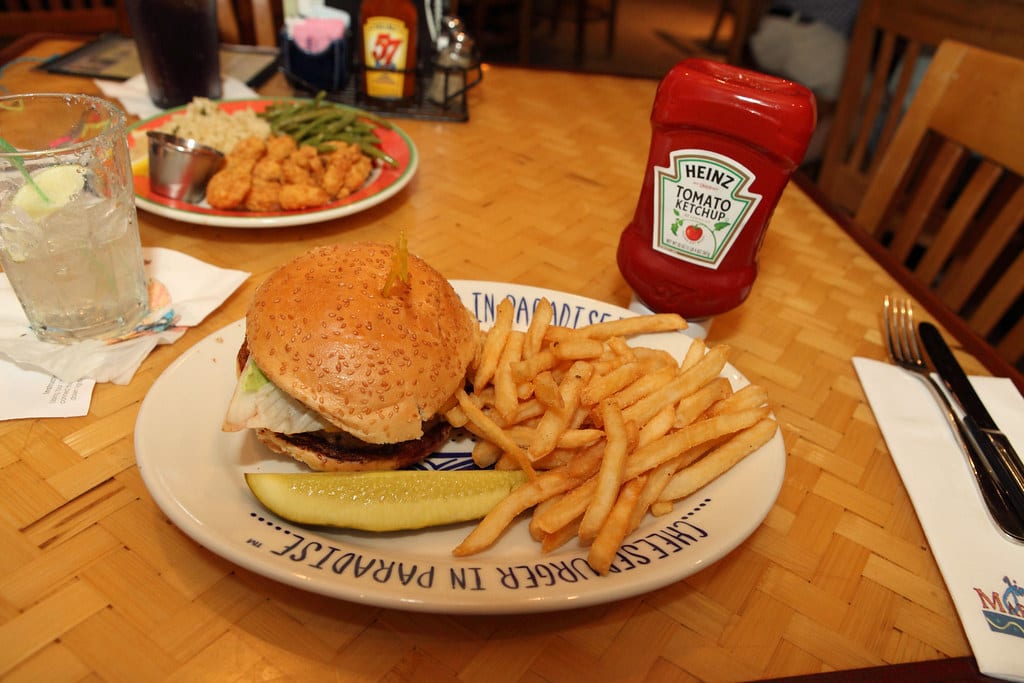 Take a seat at this sit-down island-themed restaurant and, if it's your first time there, order the All American burger. Just as the name suggests, it's every bit of juicy, mouthwatering goodness as burgers get. So if you're needing a nice place to sit down and take a load off after a day of exploring whichever state you decide to go to, Cheeseburger in Paradise will do exactly that, take you to paradise.
Whataburger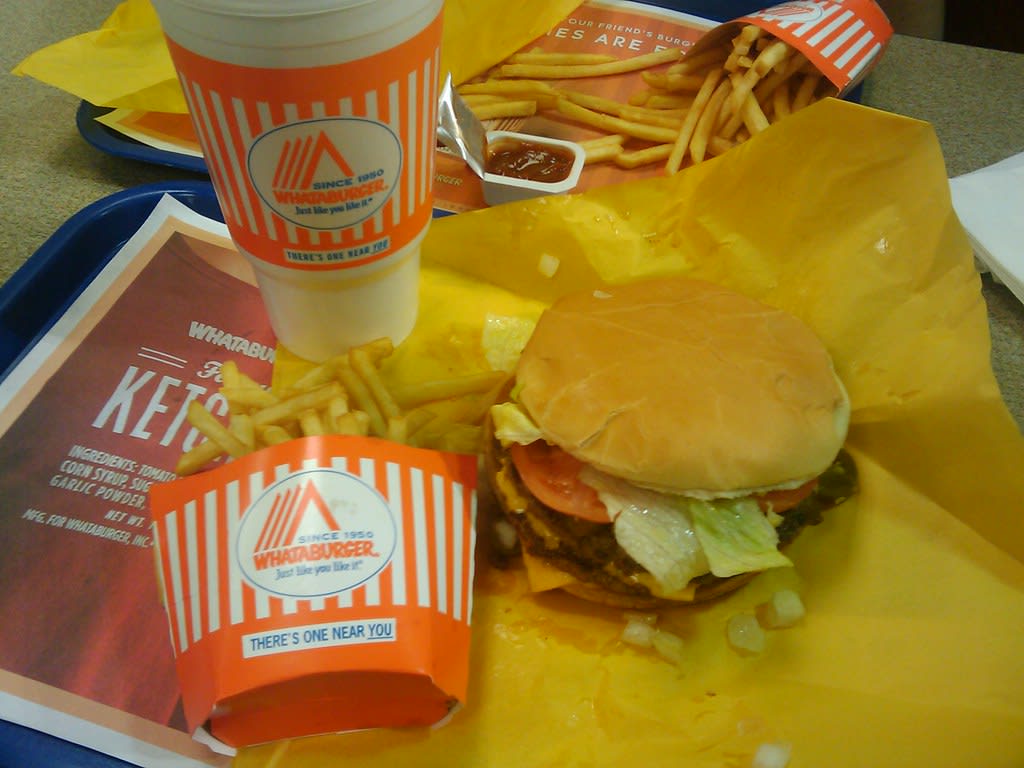 What if you suddenly found yourself up late at your hotel craving for a really juicy burger? Chances are, there'll be a nearby Whataburger open and you'll be able to satisfy your hunger pangs. 100% pure beef patty with all the bells and whistles that come with a classic American burger means that you get your late night cravings conquered conveniently.
Red Robin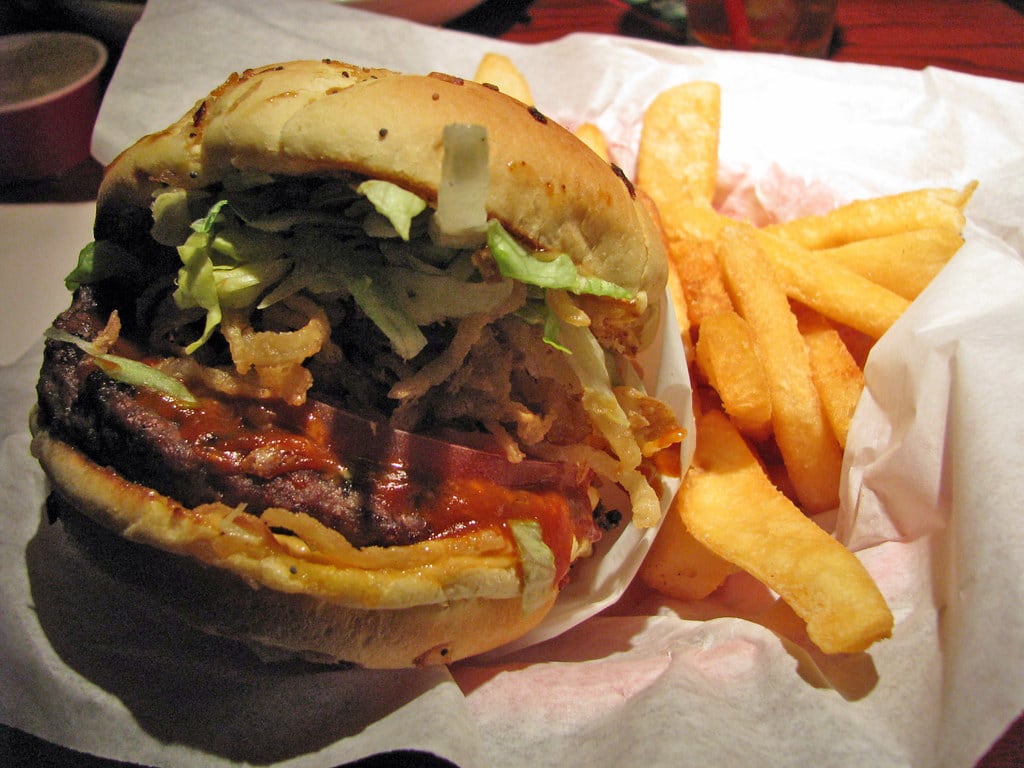 While a burger is great on it's own, it's best partner is and always will be a side of fries. At Red Robin, the fries aren't just good compliments to the various burgers that the chain offers, but are also free flowing! That's right, every order you make is served with a side of endless fries so you can have the best of both worlds until you have to adjust your belt a few notches looser.
Steak 'N' Shake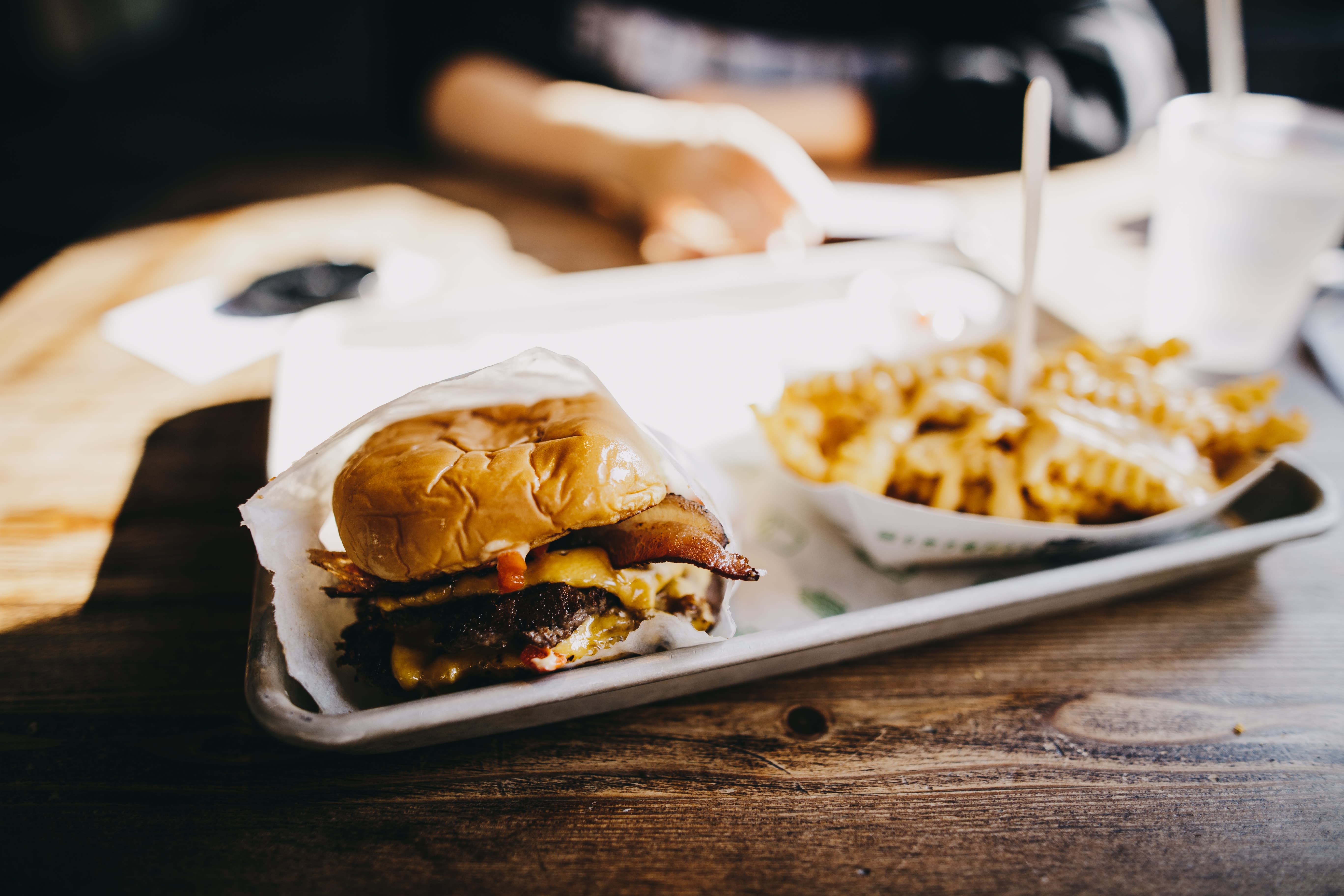 For those people who think patience as the sum of all virtues, there might be a bit of a wait when you order your burger at Steak 'N' Shake, but that's because nothing is ever pre-cooked. All burgers are fresh and made to order so when you bite into their signature Steakburger, that's pure, beefy freshness made with the essence of American food at its core: juicy, delicious and hearty.
Live out your American Dream with Klook!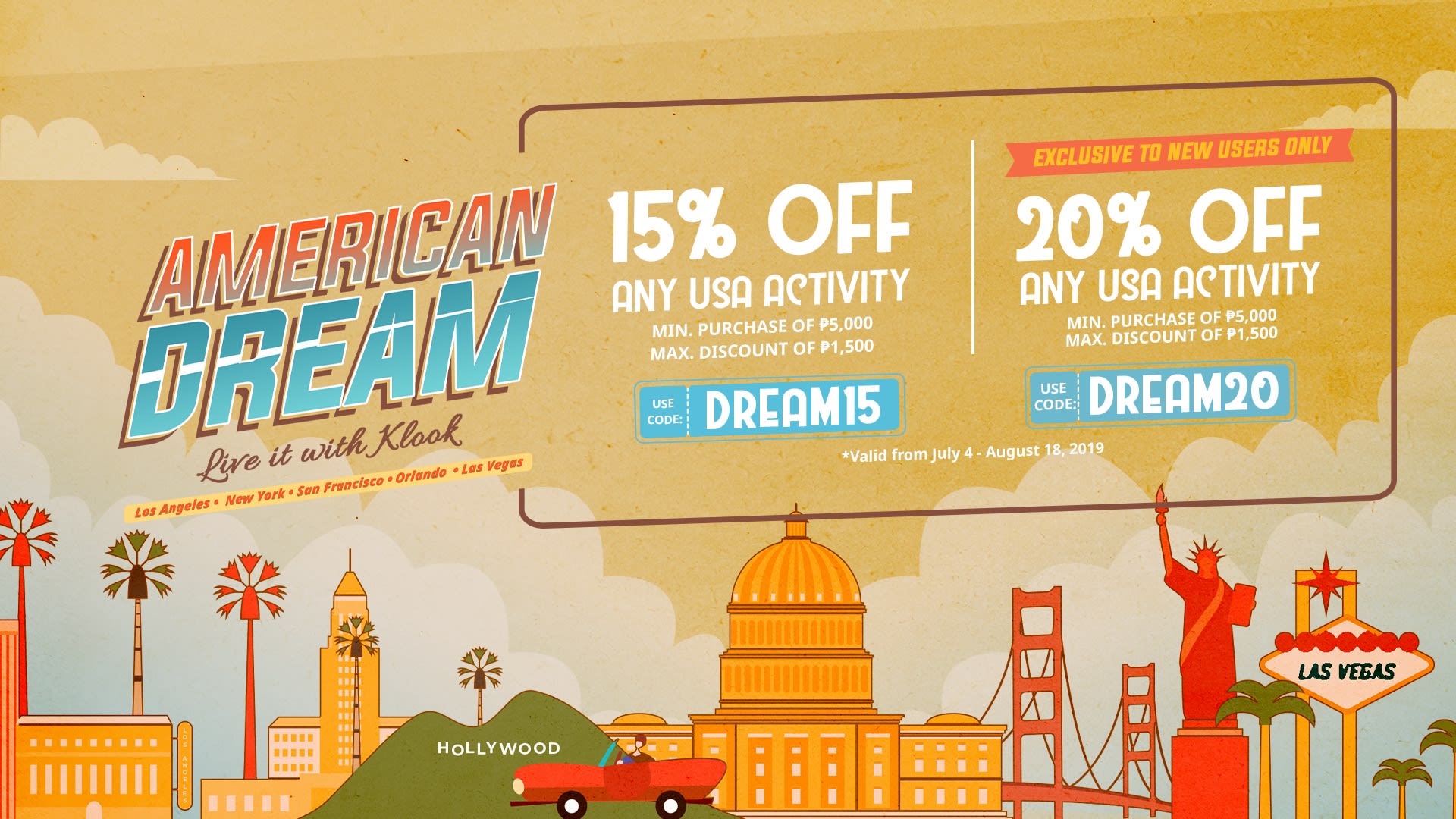 Who said a holiday in Los Angeles, New York, San Francisco, Orlando, or Las Vegas had to be a pipe dream? Turn your dreams into reality with Klook's American Dream sale! With a minimum purchase of Php 5,000, you can get 15% OFF any USA activity available (maximum discount of Php 1,500) on Klook with the promo code <DREAM15>. New Klook users can get 20% OFF any USA activity (maximum discount of Php 1,500) with a minimum purchase of Php 5,000 using the promo code <DREAM20>. Promo valid from 4 July to 18 August 2019.