Belle and Martine's LA Travel Diary
Belle and Martine are giving us some major travel envy! In case you missed it on your Instagram feeds, our new Klook travel buddies and local #GirlBosses recently hit up the streets of Los Angeles, California to give us a tour of the city of angels. From the sandy shores of Venice Beach to the high-intensity coasters over at Disneyland California Adventure, keep reading to find out what attractions and activities made it to Belle Daza and Martine Ho's best of LA list – and trust us, you're going to want to take notes for your next trip to Los Angeles!
Belle and Martine take you on a tour of the Best of Los Angeles!
Belle and Martine's LA Travel Essentials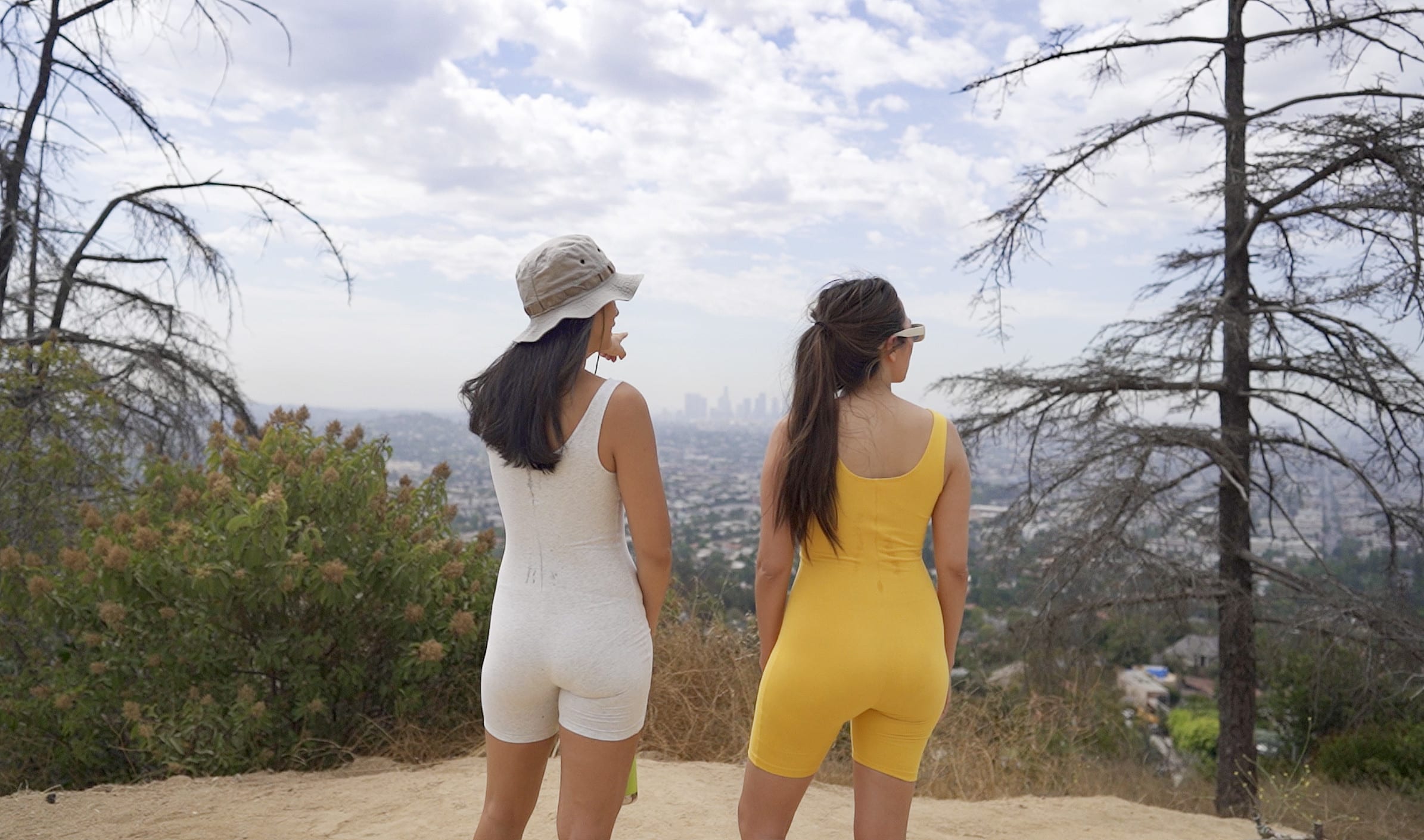 1. Pocket WiFi Device – Between staying in touch with their loved ones and staying on top of their business ventures from overseas, these two It Girls deemed it a necessity to have a pocket WiFi device on hand at all times. That said, for their most recent Los Angeles trip, they opted to pre-book a Big Sky Nation 4G WiFi Device from Klook for on-the-go connection!
2. Private Airport Transfer – With a packed itinerary ahead of them, Belle and Martine were in no position to wait around for a cab to pick them up from the airport. So instead, they pre-booked their private airport transfer from Klook and hit the ground running from the moment they landed in LAX.
Belle and Martine's Recommended Los Angeles Activities
1. Griffith Park and Hollywood Sign Hike by LA Tour1
Hands up if Belle Daza is currently your ultimate #Fitspo inspiration! This mama boss recently opened up about her health and fitness journey on her YouTube channel and it's totally left us, and possibly over a million other fans, inspired to hit the gym!
All that said, you best bet that Belle definitely made some time to get a workout in – and she tagged her cousin Martine along on a hike up to the Hollywood Sign and Griffith Park. We can't think of a more refreshing cousin-bonding sesh – and in matching unitards, too!
2. Hollywood Behind-The-Scenes Walking Tour by Red Line Tours
Since you're in the star-studded city of Los Angeles, Martine and Belle highly recommend you don't miss out on a chance to see the most iconic spots in Hollywood history. Take it from our It Girls and get a behind-the-scenes look into some of Hollywood's box office hits on a Hollywood Behind-The-Scenes Walking Tour!
3. Warner Brothers Studios Tour
Although it was Belle and Martine's first time at the Warner Bros. Studios in Los Angeles, this activity made it to the top of their recommended list – and for good reason! Apart from films like Harry Potter and DC's Aquaman, the duo also got the chance to visit the actual set of their favorite TV show growing up – FRIENDS. Yup, that's right – if you're a FRIENDS fan yourself, you're sure to get giddy as you round the Central Perk set.
Speaking of FRIENDS, which character are you more like? Belle says she's more of a Phoebe, while Martine admitted that she's definitely a Rachel.
Also, don't you think the Warner Bros. Studios lot makes for great Instagram backdrops? Take notes from Martine, ladies and gentlemen! This backdrop might be familiar to some Shameless fans out there.
4. Disneyland Park and Disneyland California Adventure
Of course the happiest place on earth made it to Belle and Martine's list! How could it not? One look at Belle suggests she's the biggest Disney fan in the park – and we don't blame her (we might just need to steal those Goofy ears for our visit!)
Apart from the very IG-worthy spots around the park, the girls were determined to make the most out of their day and hopped on multiple rides around the park. Belle's favorites? Space Mountain, Peter Pan's Flight, and the new Star Wars: Galaxy's Edge.
5. OUE Skyspace
For stunning, panoramic views of the Los Angeles skyline, and not to mention some great photo opportunities, head on over to OUE Skyspace and snap a photo like Belle's! For the thrill-seekers out there, you might fancy a slide down the glass chute of the building – a slide that's definitely not for the faint at heart.
6. Grand Central Market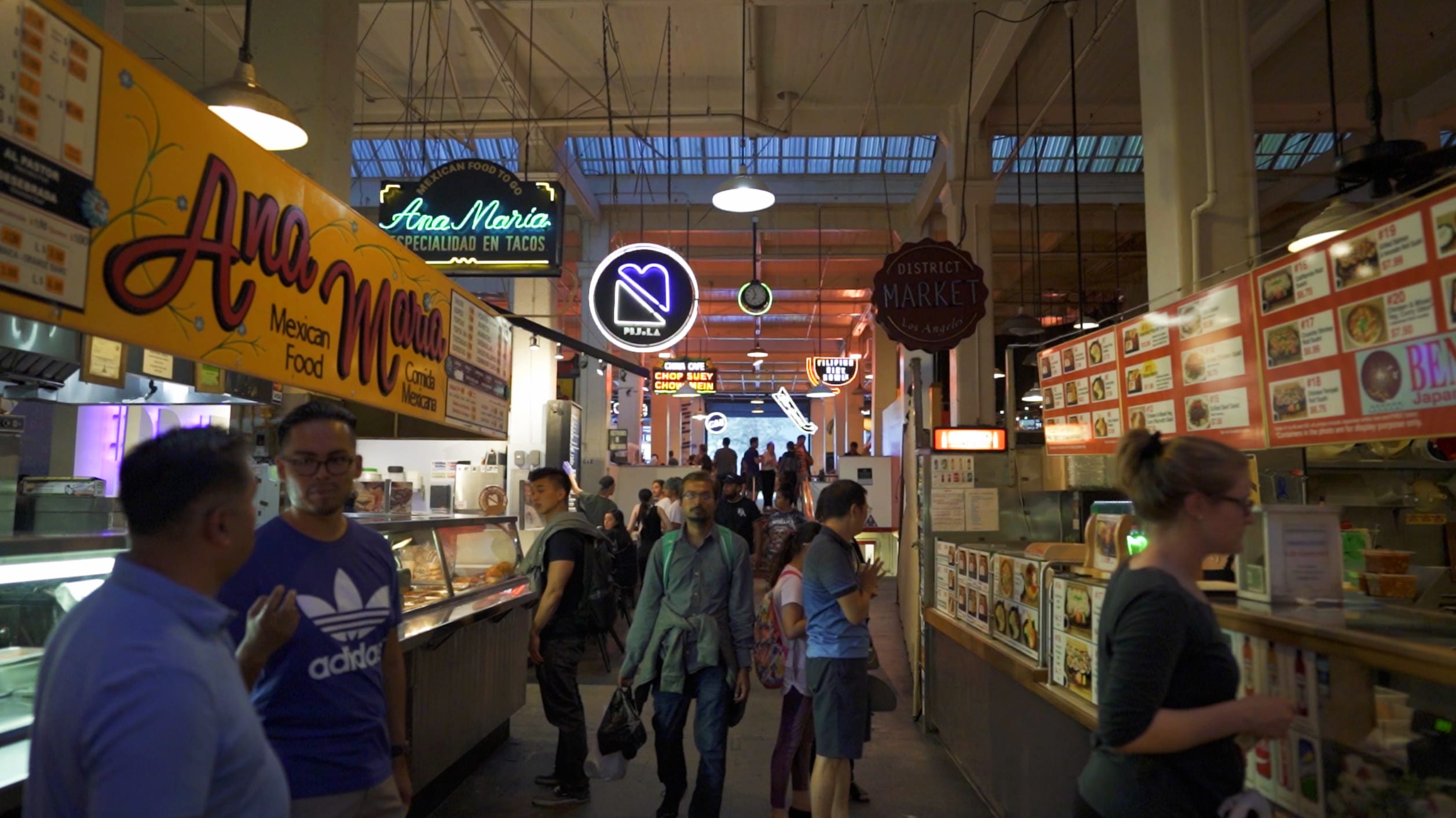 LA is known for its wide range of incredible food options – from sinful, juicy burgers all the way to mouthwatering vegan fast food. Fortunately for your taste buds, you can get a taste of anything, and everything, at the Grand Central Market.
This food spot is praised by even LA natives themselves, so be sure to drop by for breakfast, lunch, and dinner to get through all the available options! Not sure where to start? PBJ.LA rides high on both Belle and Martine's list!
7. Universal Studios Hollywood
It's been a hot minute since Belle and LA-native Martine last visited Universal Studios Hollywood – a staple attraction for any first-timer. However, even locals can agree that this theme park is one to visit every now and then due to all the updates that happen often. After a decade, the girls felt it right to fit a visit into their schedule one afternoon.
Overwhelmed with all the exciting options? Hit up some of Belle's favorites – The Walking Dead Attraction, The Simpsons Ride, and of course, the ever-magical Wizarding World of Harry Potter.
8. Downtown Los Angeles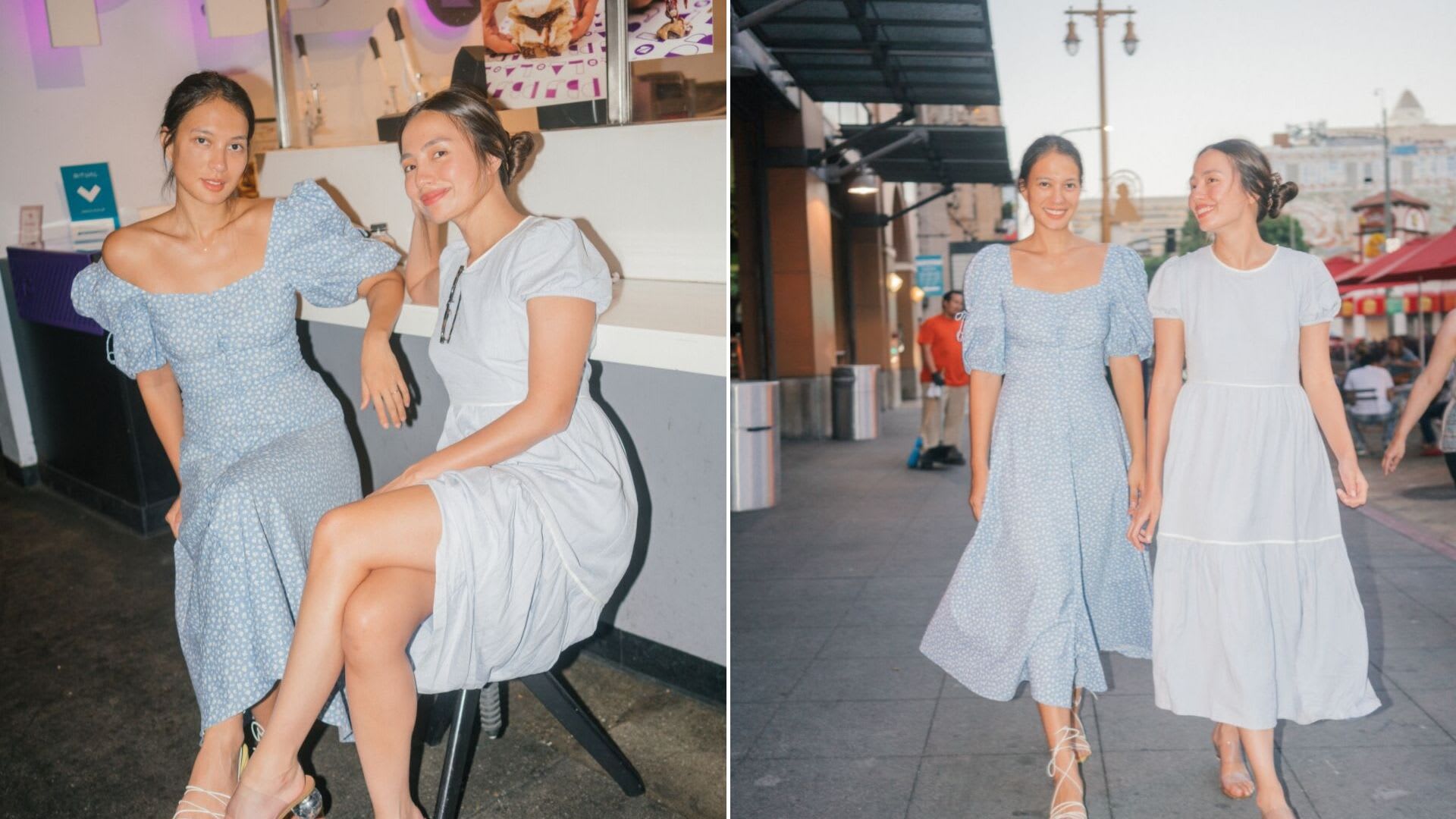 In LA on vacation or not, both Belle and Martine always find a way to visit Downtown Los Angeles – and we don't blame them! This chic little neighborhood in LA is home to some of the coolest cafes and restaurants in town perfect for meetings and get togethers with friends. You can also find these stylish cousins browsing through the racks of various local boutiques in this area – with brands like COS and Acne Studios lining up the streets.
9. Santa Monica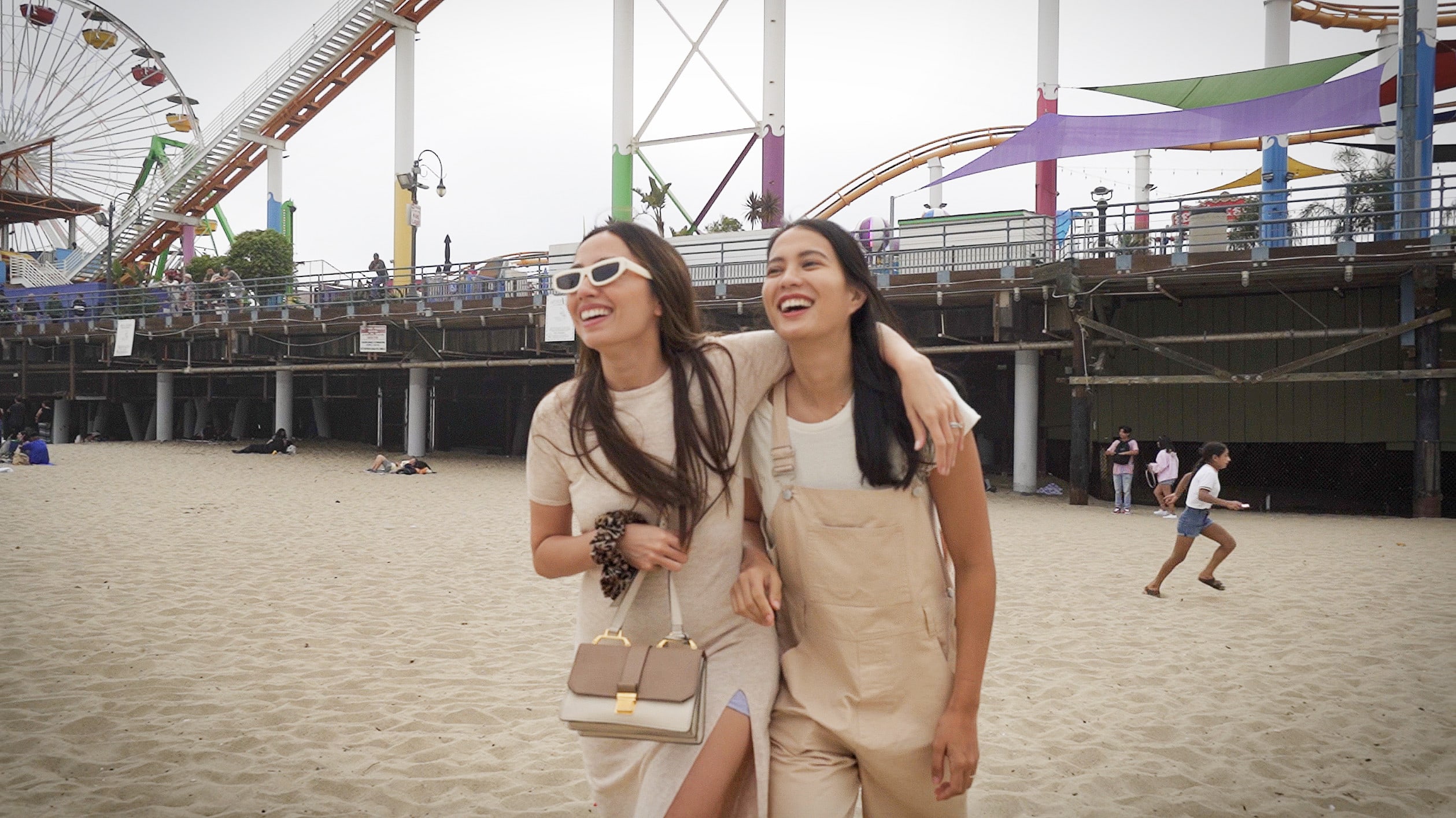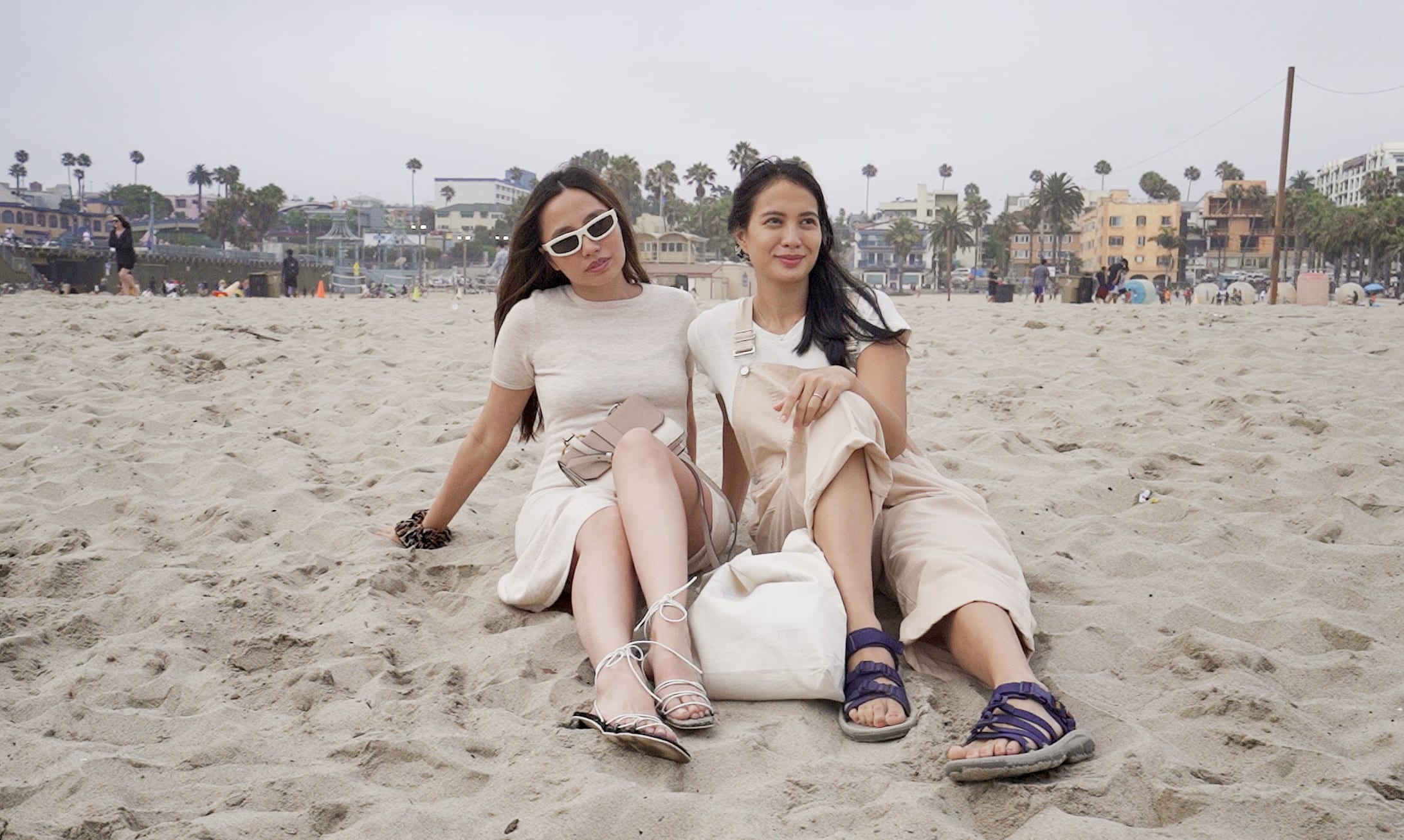 An oldie but a goodie, Santa Monica is a top tourist spot that both Belle and Martine can't refuse to visit. While the lively Santa Monica Pier is always buzzing with exciting food and activities, visitors can also opt to chill out by the Santa Monica beach and indulge in a low-key type of fun with friends and family.
You can also take a tour of Malibu and some popular homes in the area with a Malibu Stars' Homes Tour by Starline Tours! Here, not only will you get access to Santa Monica, but you'll also get a glimpse of some celebrity homes, too. Keep an eye out – you might just spot Leonardo DiCaprio.
10. Abbot Kinney Boulevard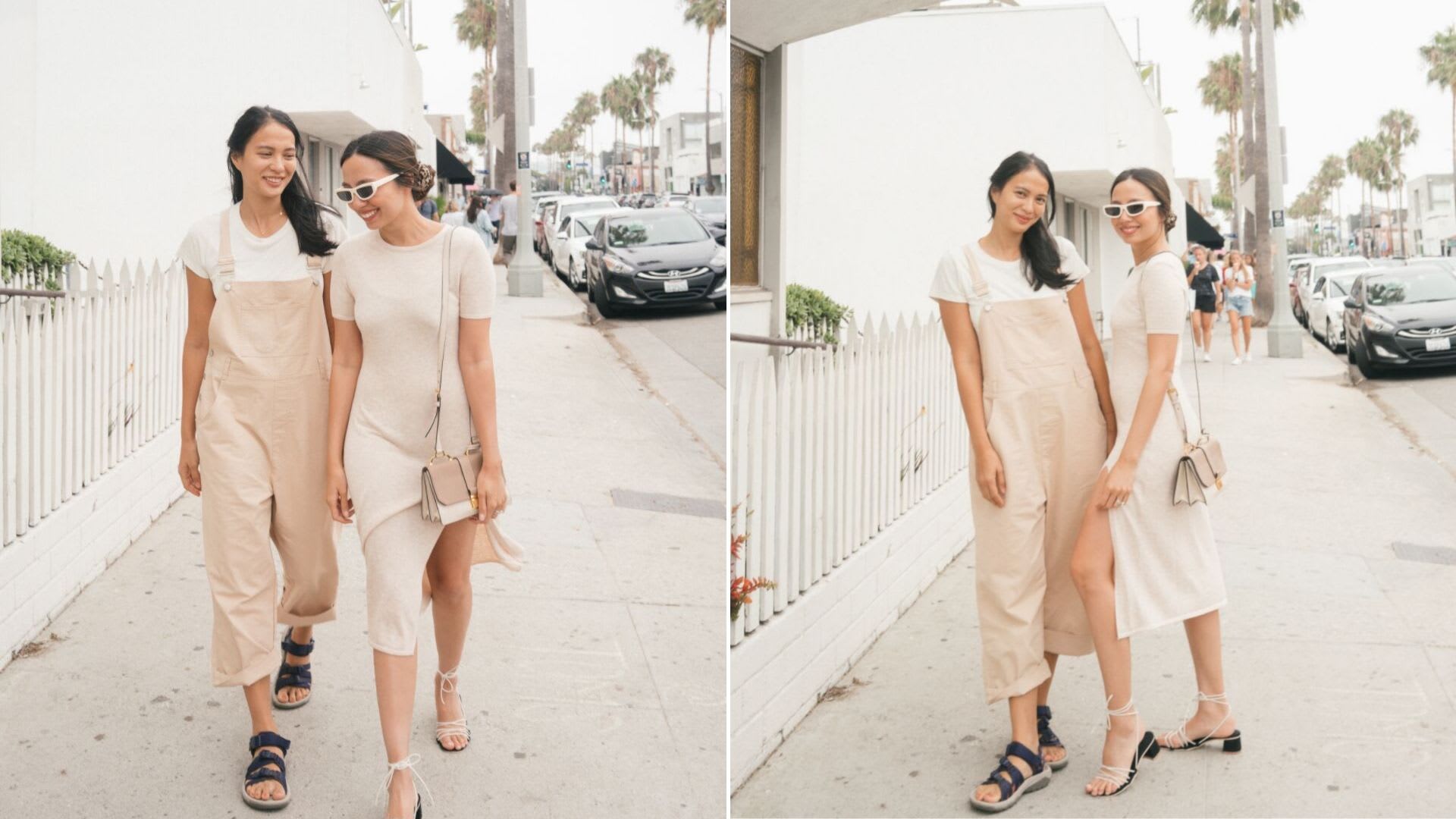 One of Martine's favorite spots in LA is without a doubt Abbot Kinney Boulevard – a shop-lined streed by Venice Beach home to many local boutiques and up and coming brands. It's safe to say that the girls spent quite some time in the area doing some damage, and quite possibly – getting some more inspiration for upcoming projects!
Abbot Kinney is also a great place to experience local cuisine, with food trucks lining up the southern part of the beach.
Live out your American Dream with Klook!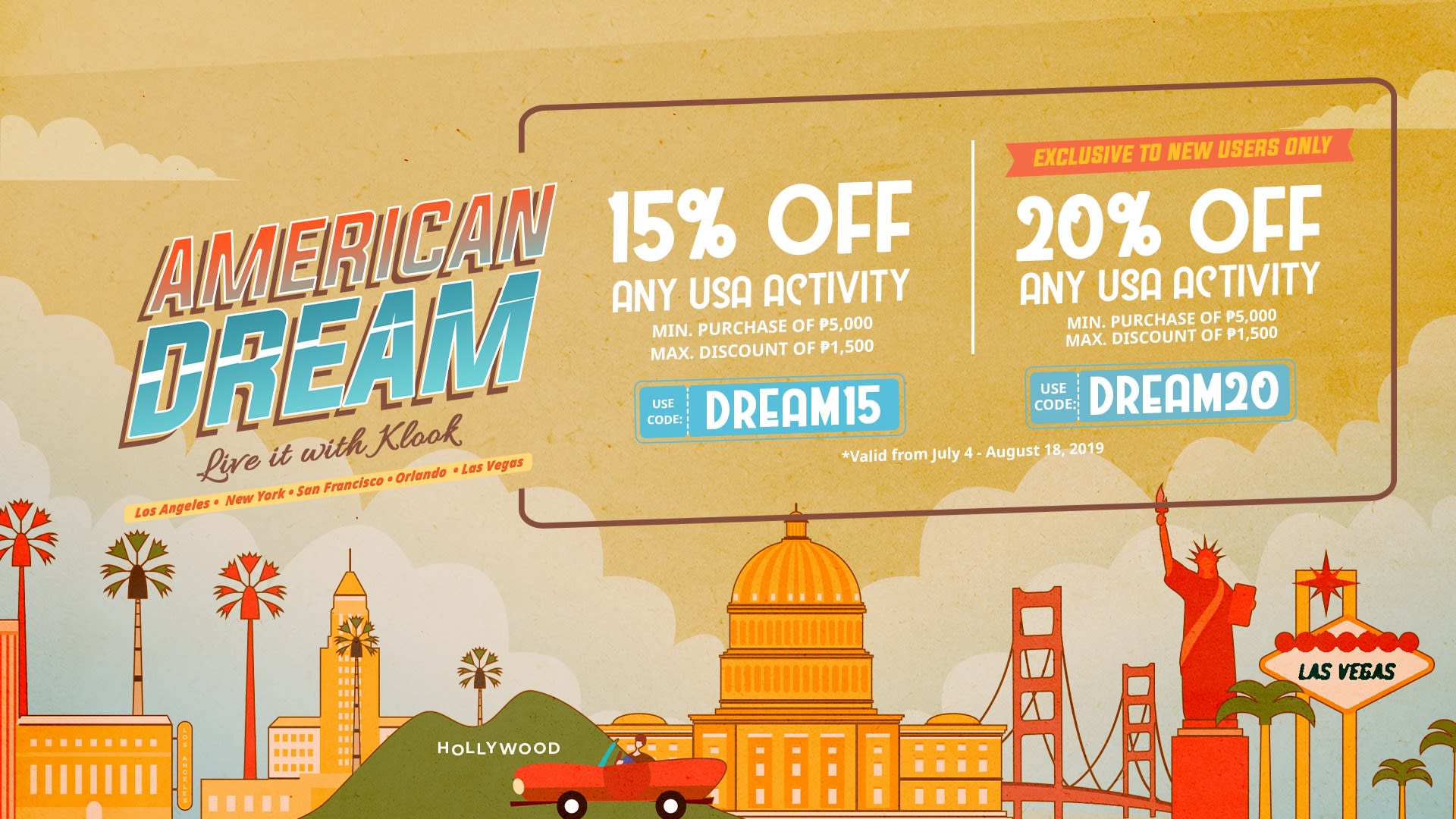 Who said a holiday in Los Angeles, New York, San Francisco, Orlando, or Las Vegas had to be a pipe dream? Turn your dreams into reality with Klook's American Dream sale! With a minimum purchase of Php 5,000, you can get 15% OFF any USA activity available (maximum discount of Php 1,500) on Klook with the promo code <DREAM15>. New Klook users can get 20% OFF any USA activity (maximum discount of Php 1,500) with a minimum purchase of Php 5,000 using the promo code <DREAM20>. Promo valid from 4 July to 18 August 2019.