Follow Alex and Luis to South Korea!
Alex Gonzaga and Luis Manzano took the train to Busan (and back to Seoul) and had an amazing time! Our Klook Travel Buddies took on some extreme challenges, discovered new flavors, and experienced unique activities throughout their trip and we've got the low-down on their entire trip! So if you're keen to find out what the two got up to, keep on reading.
Upgrade your holidays with Klook and experience Seoul like never before. Read until the end to find out how you can get a discount on your Seoul travels with Klook!
Before your trip
Alex and Luis wouldn't have had a successful trip without the help of some travel essentials from Klook! To ensure you have the best time, be sure to book the following items before you fly for ease and convenience.
1. Stay connected through a portable 4G WiFi Device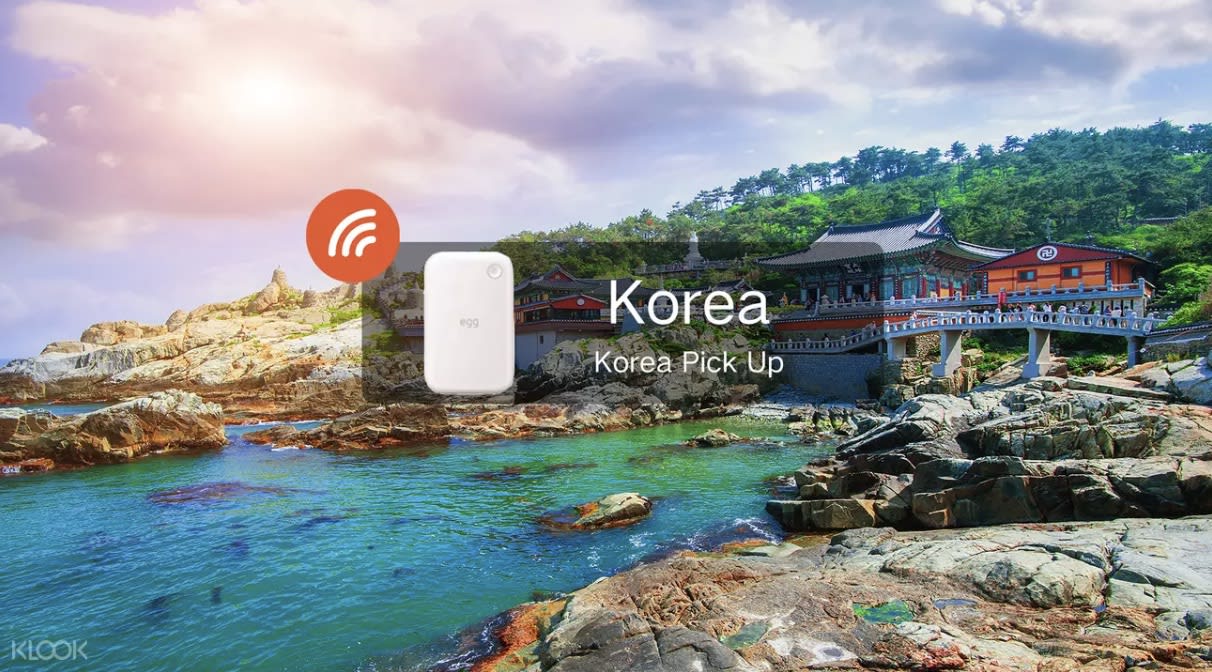 Whether you're locating the next stop on your itinerary, or posting your Instagram photos in real time, having a 4G WiFi Device won't let you down!
2. Airport Transfer

Maximize the fun and book your airport transfers for a hassle-free holiday! With a fun-filled itinerary ahead of you, it's important that you waste no time at all. So book your transfers and hit the ground running.
3. South Korea Railplus Transport Card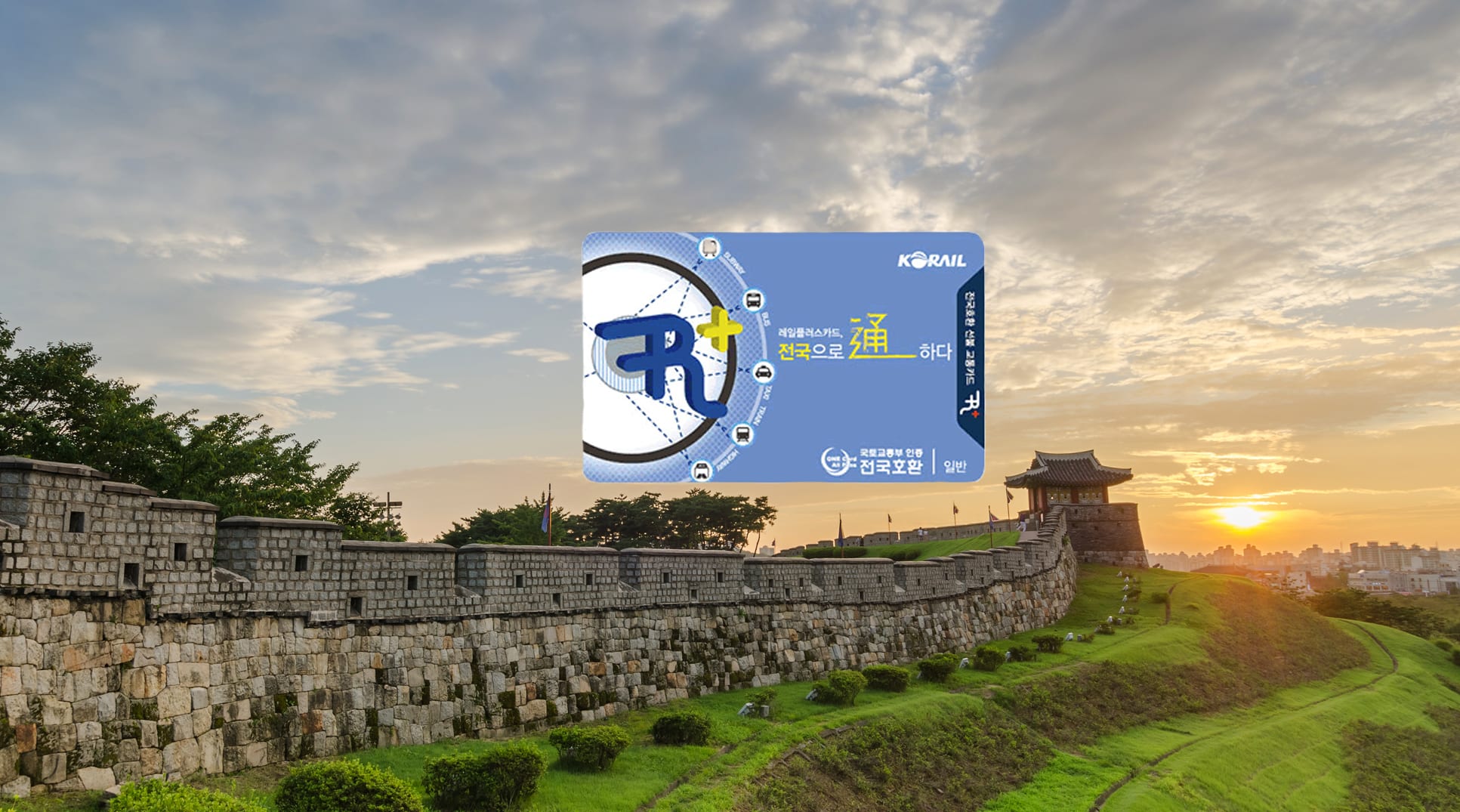 Navigate your way through South Korea with the South Korea Railplus Transport Card. No matter where you're headed, be it Seoul or Busan, you'll have no trouble accessing convenient transportation options with this card!
4. Private car for Busan

Headed to Busan for a quick day trip? With so much to see and so little time, take Alex and Luis' advice and rent out a private vehicle – which can cater to your own time and itinerary!
South Korea Highlights
1. Gamcheon Culture Village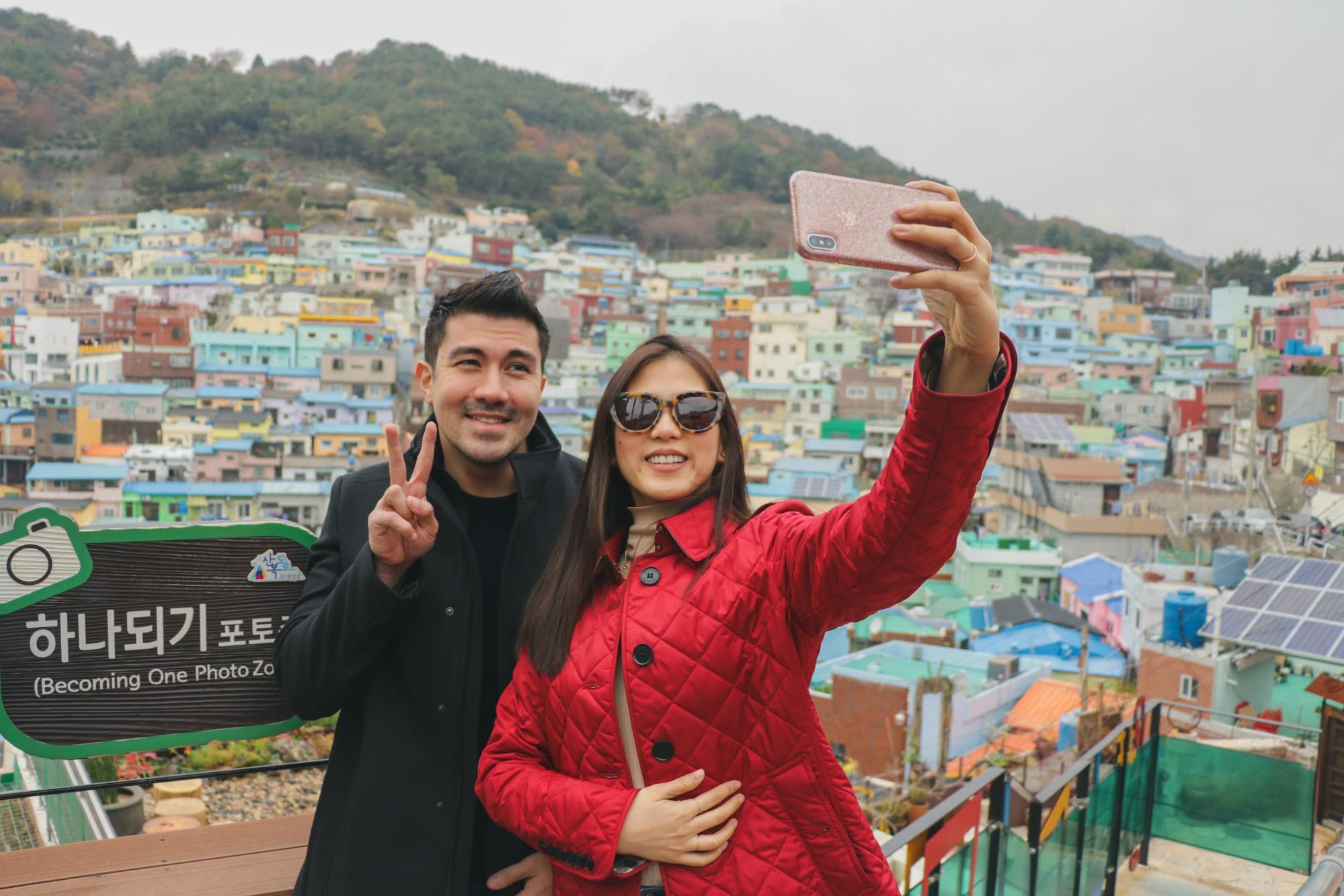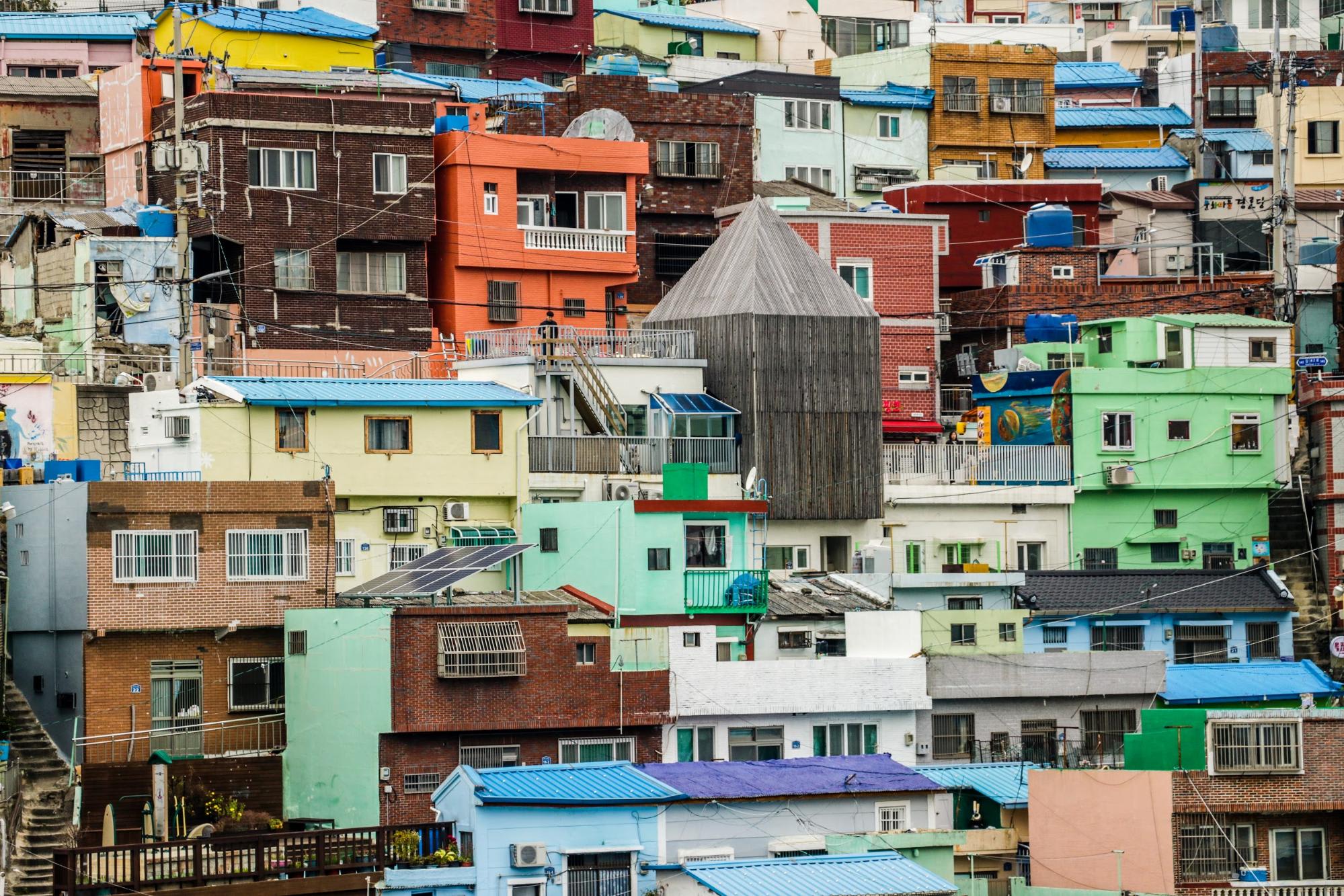 As soon as Alex and Luis stepped out of the train to Busan, they ventured off to the Gamcheon Culture Village – where they were tasked to find the statue of the Little Prince! The streets of Gamcheon are filled with brightly painted homes and murals, so you're sure to find a great #ootd backdrop for your Instagram photos.
If you're after more sights and attractions, the Busan SEA Life Aquarium is a good place to start! Enter an immersive 180-degree ocean floor glass tunnel and "swim" with the fishes! Don't forget to check out feeding time with adorable animals like otters and penguins.
2. Haedong Yonggungsa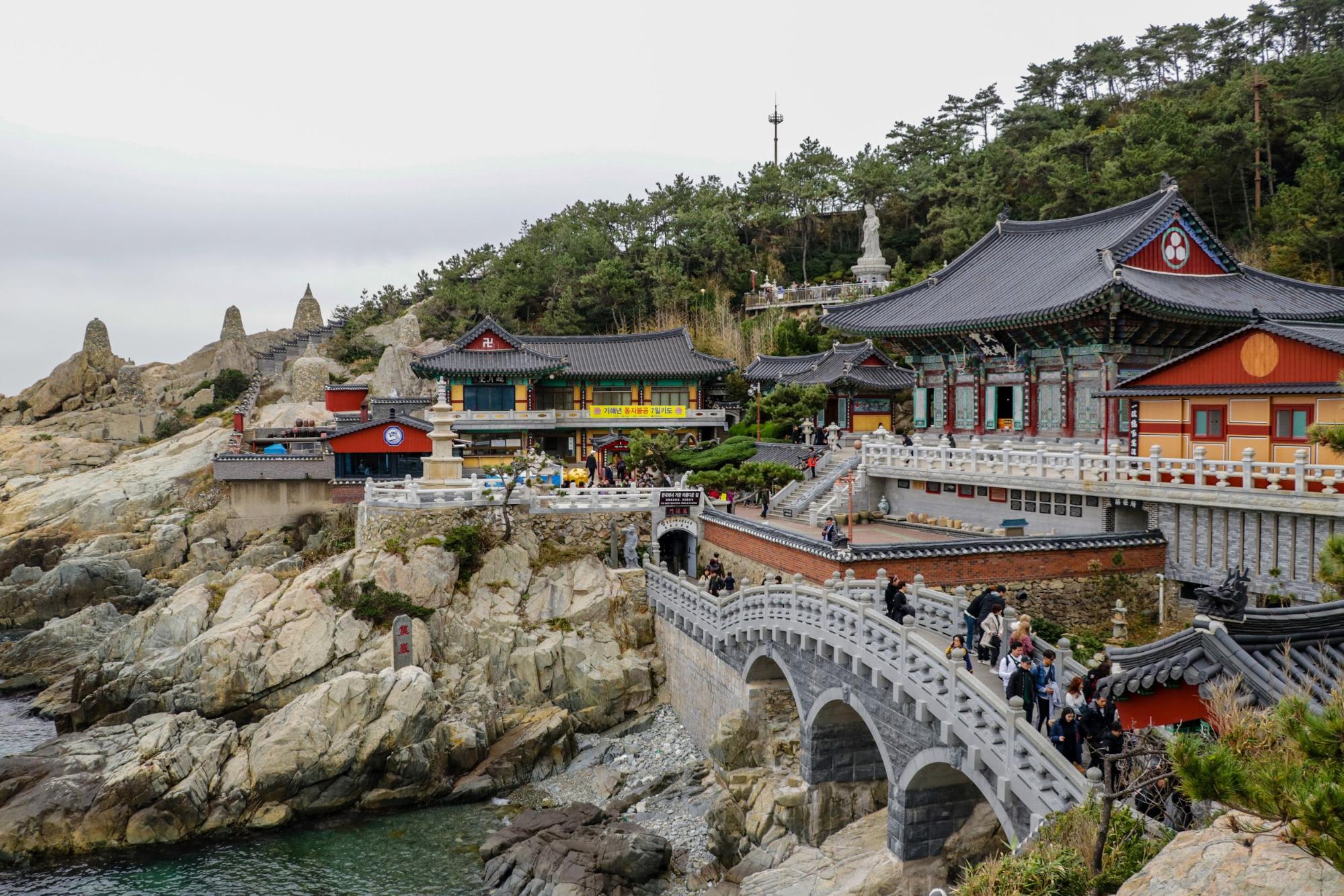 For a little bit of culture, our travel buddies ventured out to the coastal temple of Haedong Yonggungsa, a Buddhist temple built during the Goryeo Dynasty. Not only is this area absolutely breathtaking, but it makes for great postcard-like photos!
3. Lotte Mart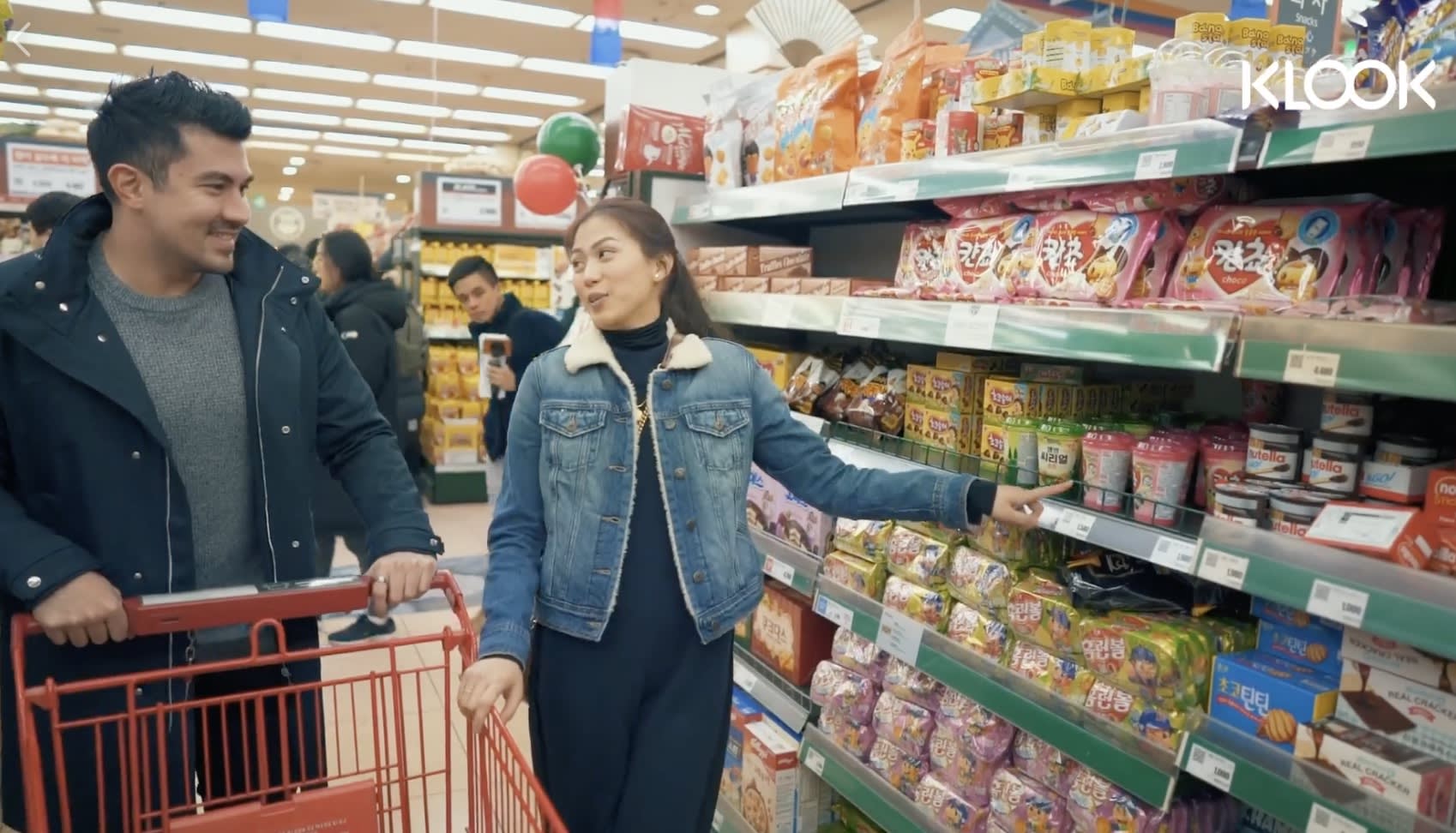 With Christmas just around the corner, Alex and Luis made their way to Lotte Mart to bring back a piece of Korea home to their friends and family. No one can refuse a box of Korean snacks, so be sure to stock up on tteokbokki crackers, honey butter chips, and fire noodles! Check out what the two travelers brought home in our new video.
If you're anything like our travel buddies, you'll most likely do a bit of your Christmas shopping while you're here, too! With a plethora or makeup stations and clothing stores, you'll have no trouble checking everyone off your Christmas list!
4. Gangnam District
The Gangnam District is known to be the "Beverly Hills" of South Korea – and stars Alex Gonzaga and Luis Manzano had no trouble fitting in. The streets of Gangnam are filled with hundreds of local boutiques and your favorite K-beauty shops. So if it's luxury shopping you're looking for – there's no better place to go.
5. Hanok Village
Hanok Village is a maze of cultural homes that contain hidden boutiques and tea houses all waiting to be discovered. So whether it's your first time or eighth time in Seoul, one cannot skip a visit to this iconic heritage site.
6. Myeongdong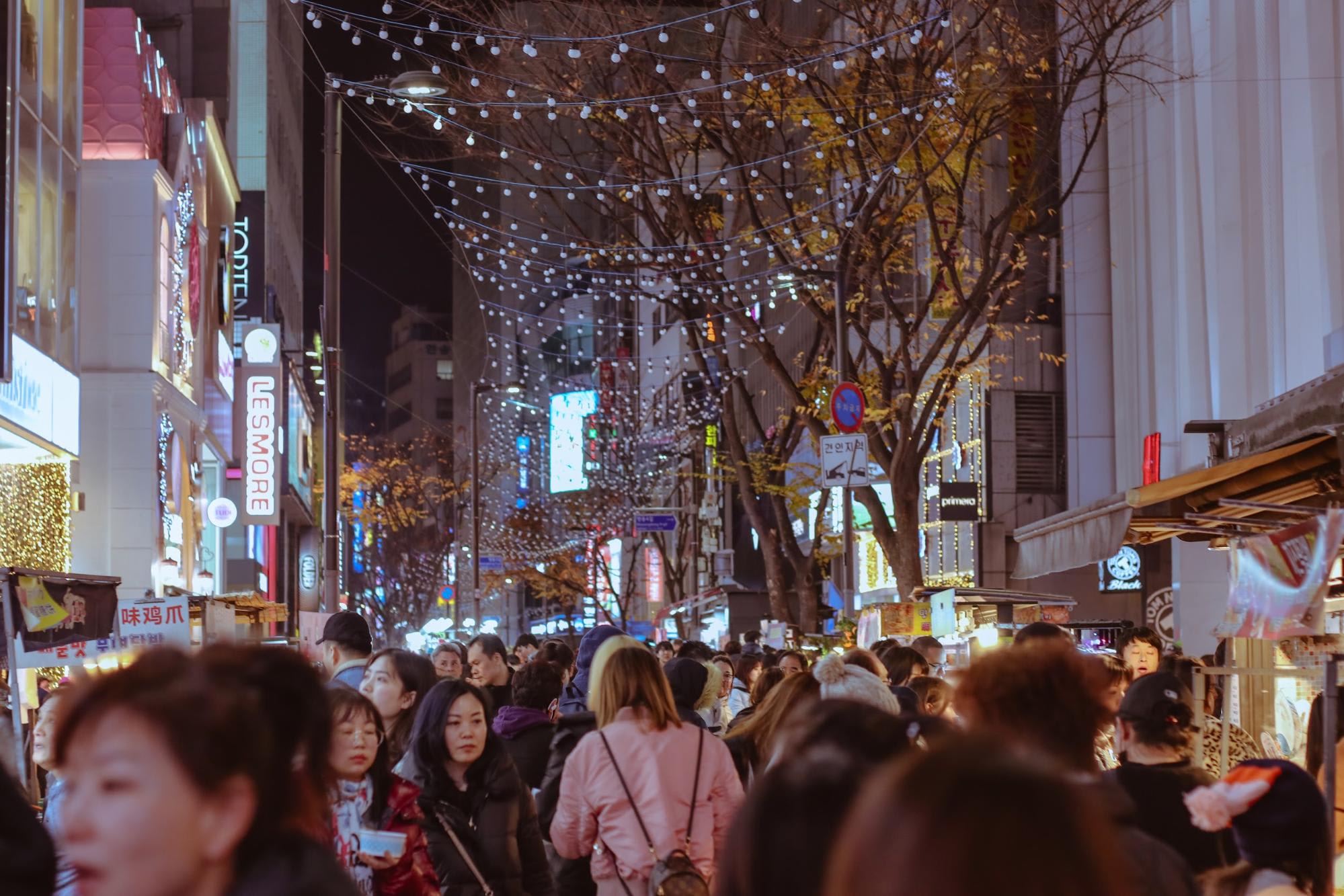 Can you really call it a trip to Seoul if you don't drop by the popular streets of Myeongdong? From day to night, the streets are buzzing with discounted clothing stalls and street food – both of which had Alex and Luis lingering for hours (even in the negative-degree weather!)
7. Phoenix Ski Park in Pyeongchang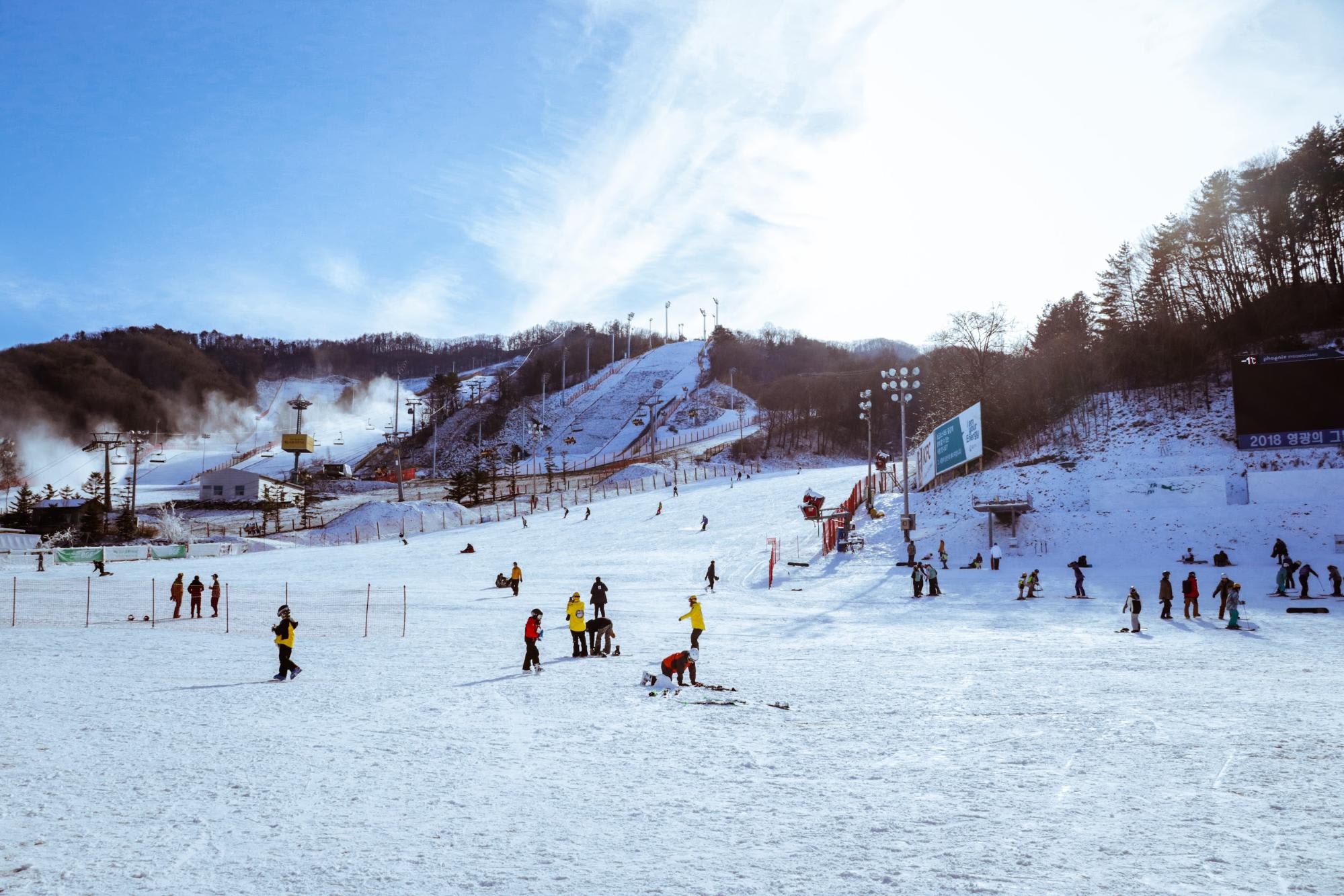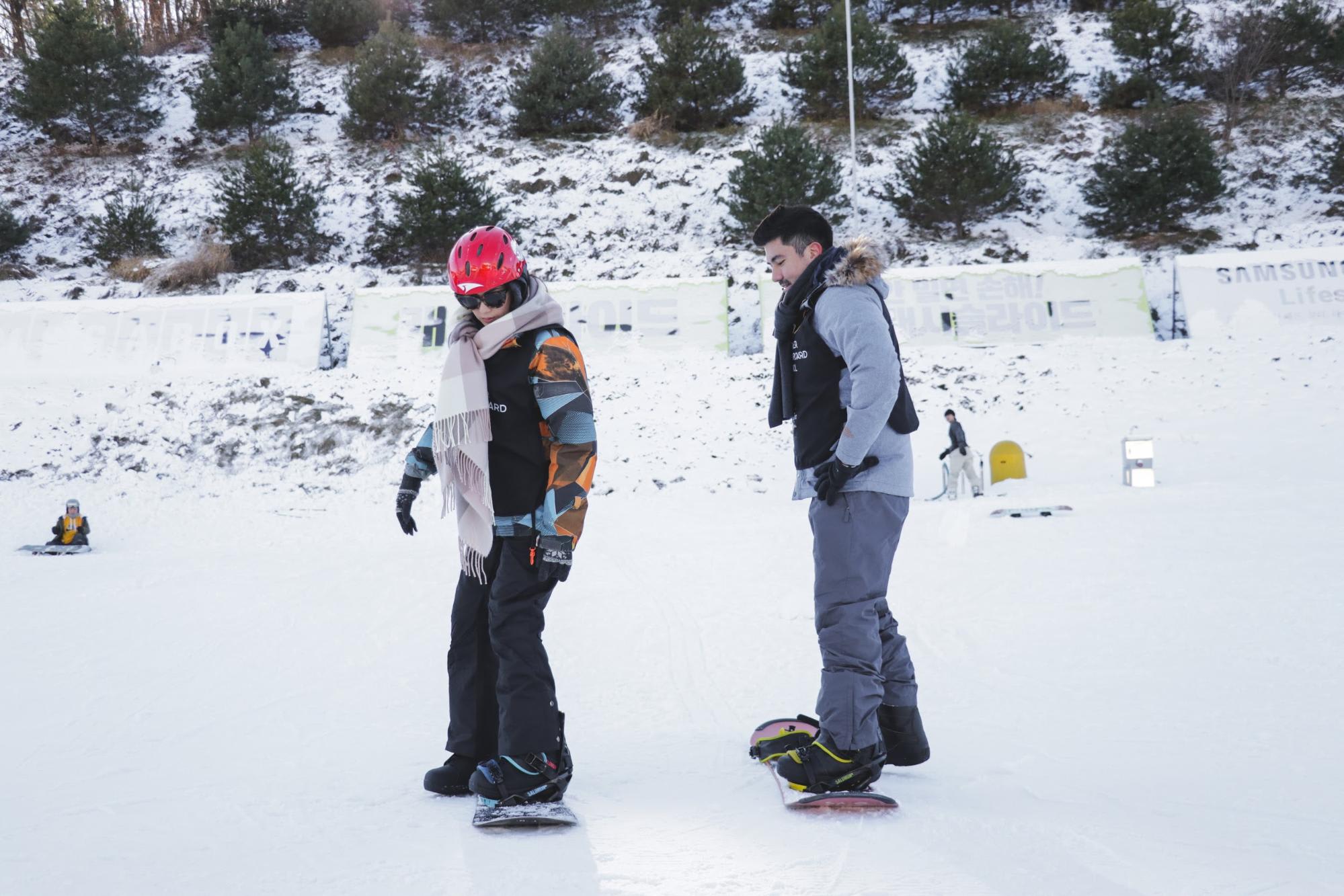 Alex and Luis hit the slopes and crossed snowboarding off their bucket lists at Phoenix Ski Park in Pyeongchang! Just 2 hours away from Seoul via Klook's shared shuttle transfer, you can experience the Winter wonderland you've always dreamt of. Fair warning – it's going to be incredibly cold, so make sure to have your snow gear at the ready!
Where to eat
1. Gukje Market, Busan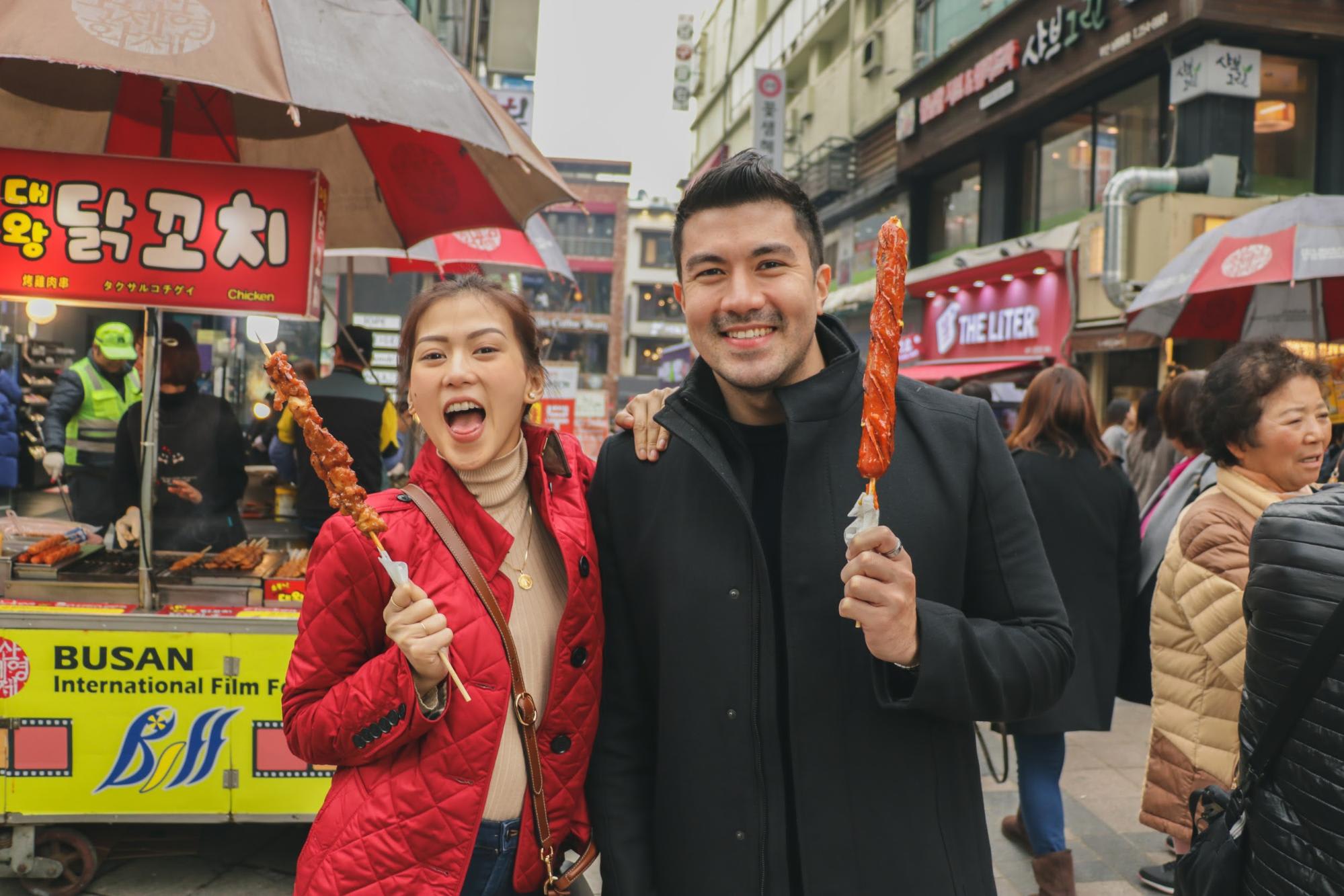 Because it was her first time in South Korea, street food was at the top of Alex's to-do list. So, if you find yourself in Busan, both Alex and Luis recommend a visit to Gukje Market for the ultimate street food fix! While you're going through the market, be sure to try Tteokbokki, Dakgangjeong, and Odeng – local favorites that's sure to warm you up during the Winter season!
2. Gwangjang Market, Seoul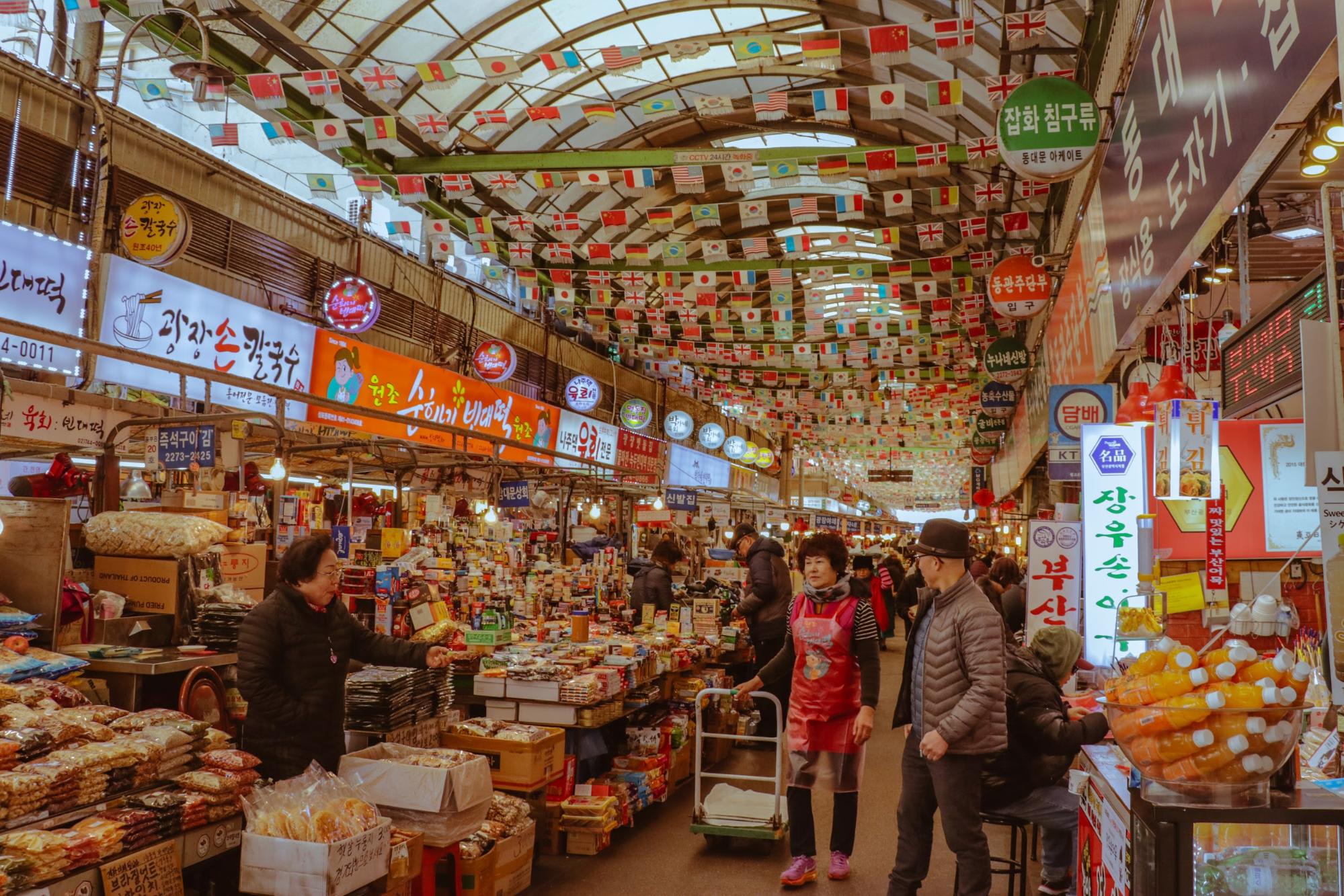 Street food can be found almost everywhere in Seoul, but if you want to escape the crowds, then head to the Gwangjang Market for even more street food and a little bit of souvenir shopping! The best part? It's all so cheap!
Klook your way to Seoul!
Headed to South Korea soon? Get the most out of your trip to Seoul and book yourself some awesome Klook activities that's sure to make your trip unforgettable! Check them out!