10 one-week holidays under $1500
Apple has announced the launch of yet another iPhone, and while the dazzling 4 new camera feature makes your heart skip a beat, the price tag of a whopping US$1099 (~Php57, 500) for a 64GB iPhone Pro Max can launch your wallets into a mini heart attack. 
If you're the type of person that lives for experiences, a week-long trip to Japan for fresh sashimi, Universal Studios Japan and the majestic Mount Fuji just might be sexier than the new sleek streaming and gaming features of the iPhone 11. 
Here are 10 one-week holidays you can enjoy that cost less than a new iPhone 11. 
1. Osaka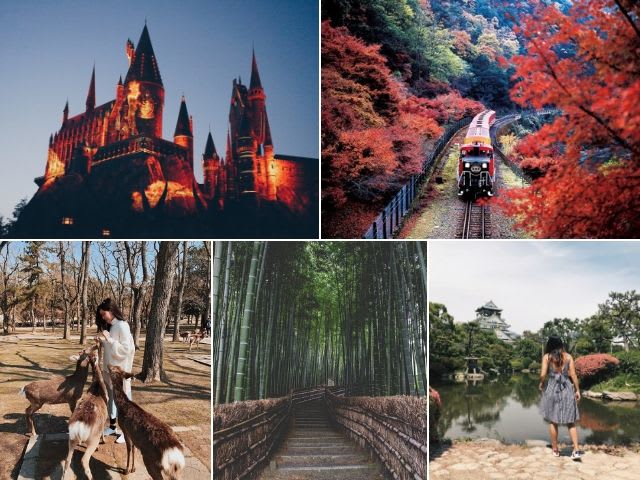 Who doesn't love Osaka! Land of some of the best food in the world, stuff yourselves silly with Takoyaki, Melon Pan and some of the fluffiest pancakes ever. Spend your day basking in the magical world of the Wizarding World of Harry Potter in Universal Studios Japan or scream your lungs out on the Flying Dinosaur. 
Don't forget to get an express pass to skip the lines to your favourite rides. Your Universal Studios Japan e-ticket from Klook will already help you skip the entrance lines. 
Drop by the Osaka Castle and stroll through the royal palace grounds or even take a boat ride around the castle to see if from a different angle. 
Take a day trip out to Kyoto and set off on the scenic Sagano Romantic Train. Glide past vast scenic landscapes and hop off at the iconic Arashiyama Bamboo Grove for a short stroll. You can also make a pit stop at Nara before heading back to Osaka to check out the cute and cuddly deers! 
Looking for more things to do in Japan? Check out our handy guides: 
2. Tokyo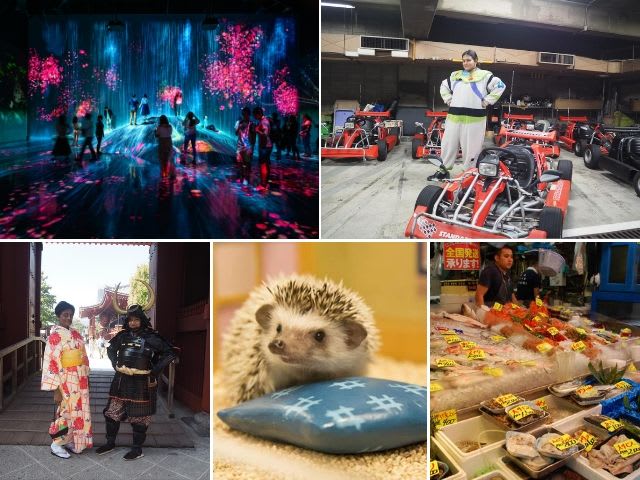 The newest thing to flood your Instagram feed is the teamLAB borderless exhibition in Tokyo! Home to floating lanterns, colorful moving displays and the famous mirrored room with LED lights, get ready your best #OOTD for a day out! 
If you're a thrill-seeker, go street karting around Akihabara dressed up as your favourite cartoon characters or stroll around the streets of Tokyo in a Samurai outfit. Watch out for the paparazzi! 
Drop by the hedgehog cafe for a relaxing afternoon sipping a cuppa in the company of these cute but not so cuddly creatures. 
P.S. Don't forget to stuff yourselves with fresh seafood no matter where you go. We've rounded up some budget food options as well in case you splurge too heavily on the Wagyu beef.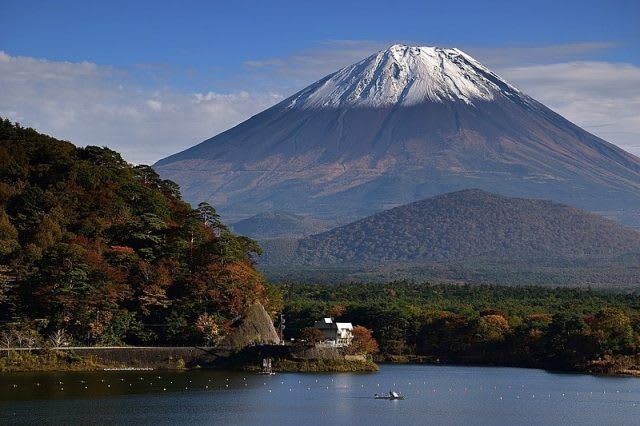 Escape from the bustle of Tokyo and take a day trip to Mount Fuji to catch this elusive beauty. The best camera angles for her are at these top viewing spots! Be sure to have ready your Hakone Free Pass to enjoy hassle-free transport from Tokyo and around the area. 
3. Bangkok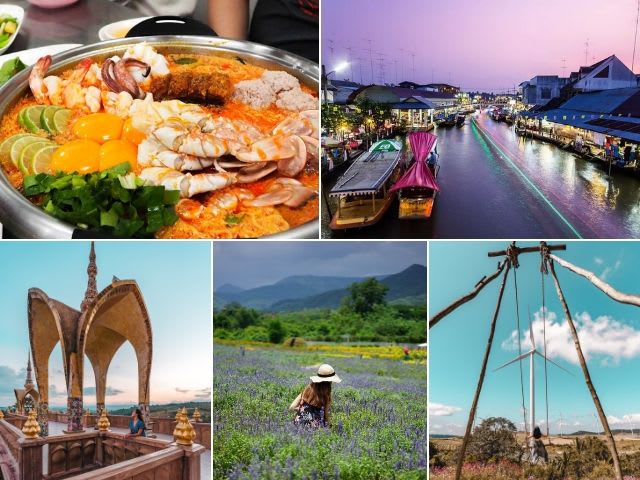 Bangkok just might be the Singaporean favorite to visit, with cheap food, cheap massages and of course most importantly, SHOPPING. If you're looking to chill out in cafes, fret not, the city is littered with cafes each more hip than the next. 
Here are some handy guides for the ultimate budget trip: 
If you'd like to escape the city for a day or two, escape to the peaceful city in the clouds, Khao Kho! Tick off all the spots in our Khao Kho guide and leave with a refreshed body and a killer game for your 'gram. 
4. Paris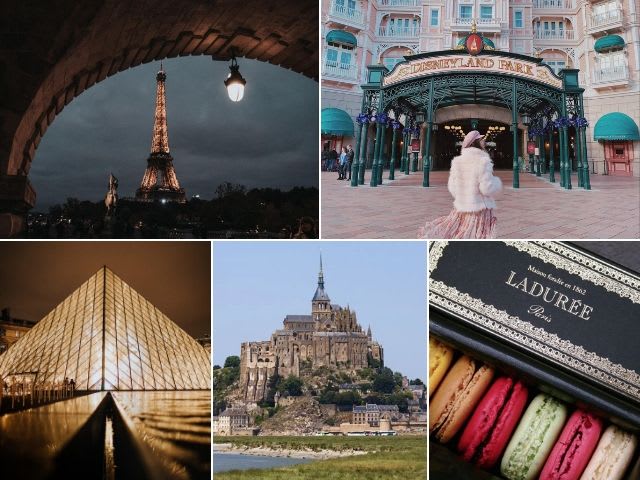 That's right! If you forfeit buying a brand new iPhone 11, you can head to the city of Angels, Paris! Spend a day in the happiest place on earth – Disneyland Paris, home to what we think is the BEST version of the Space Mountain ride! Check the iconic experiences of visiting Mona Lisa in the Louvre, sailing on the River Seine past the Eiffel Tower and savoring the beautiful Laduree Macaroons off your list. 
5. London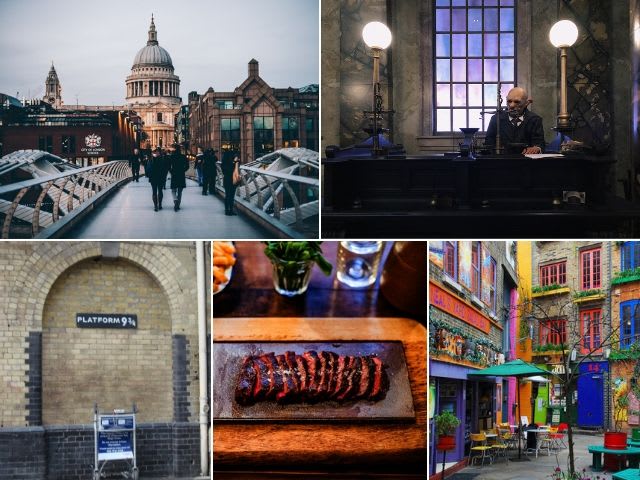 If you're a true Potterhead, London is definitely on your bucket list. Home to the Warner Bros Studios Tour: The Making of Harry Potter, go behind the scenes and discover the movie magic behind the scenes like the Grand Feast and Gringotts Bank!  Pre-book your Klook package for a guaranteed slot AND roundtrip transport. 
Tick off iconic experiences like visiting the Big Ben off your list or go out on a day trip to Stonehenge and Windsor Castle for a glimpse of the countryside. 
Other London experiences not to be missed include: 
6. Bali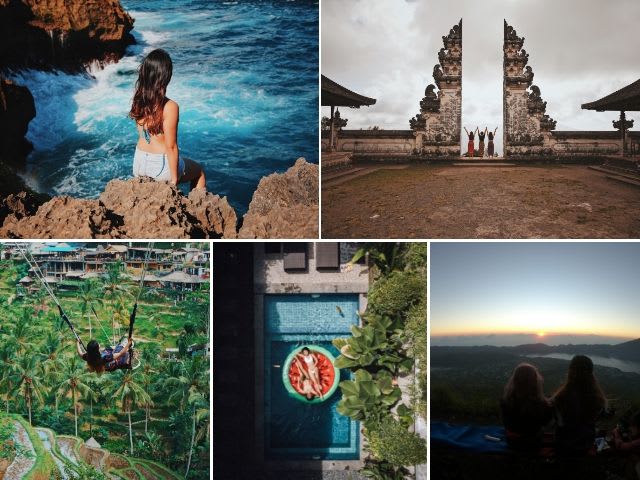 Bali is an island getaway dreams are made of! Chow down on some crispy Babi Guiling and wash it down with some Balinese coffee before having an Acai bowl for dessert. After that, rent a pool float and have it delivered right to your doorstep, you're now ready for a relaxing dip in your private villa pool. 
P.S. You can't say you've been to Bali without getting an iconic shot on the Bali Swing. 
Nusa Penida is a hidden gem in the form of an offshore island with stunning rock formations and clear blue waters. If you're lucky, you might even spot manta rays on your snorkelling trips! 
Handy guides for your Bali trip: 
7. Seoul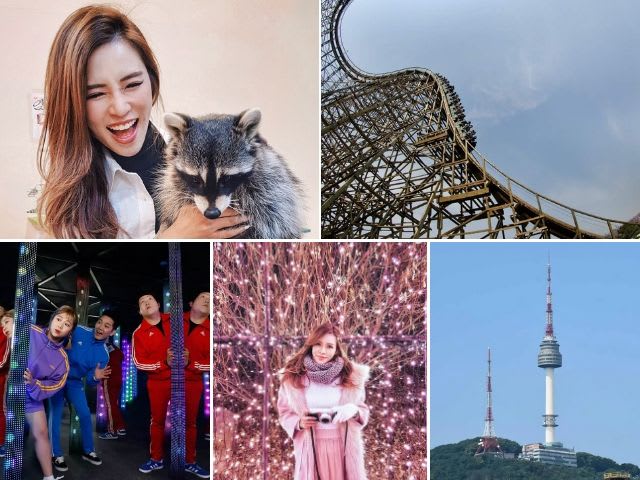 The land of Kimchi, Seoul is a vacation perfect for the whole squad! Head to Everland theme park and conquer the world's steepest wooden roller coaster the T-Express for the ultimate bragging rights! If you're a fan of the hit Korean show Running Man, the Running Man thematic experience is perfect for you. Have a laugh or two trying to complete the different obstacles in the course with your best buds. Visit this and more with the Discover Seoul pass! 
Other Seoul searching ideas :
8. Taiwan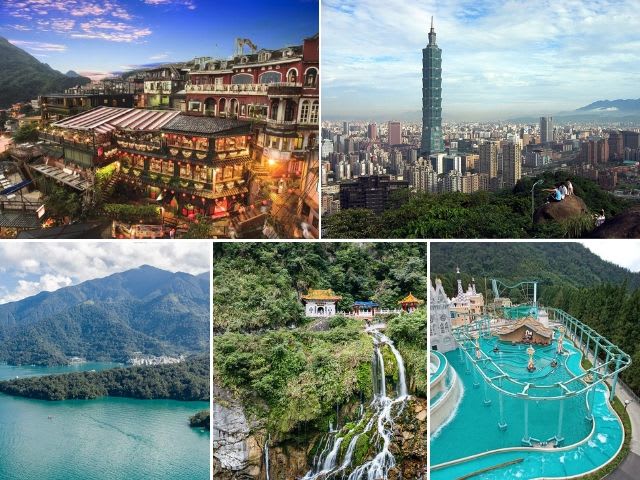 Take a trip to the land of BUBBLE TEA, Taiwan! Apart from filling your tummies with all the boba you can have, flame-grilled beef cubes and XXL chicken cutlets at the Taipei Night Markets, there's plenty more to do! 
Take a day trip out to Sun Moon Lake and enjoy a tranquil and scenic ride around the lake or head off to Taroko Gorge for even more stunning natural landscapes. 
9. Sydney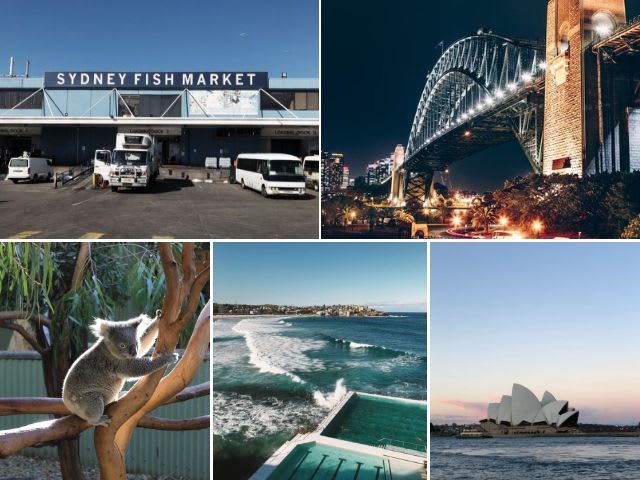 There are some experiences in Sydney you just can't miss checking off your list, especially if it's your first time visiting. Strolling along the beautiful Bondi Beach, visiting the Sydney Opera House and of course getting up close to the cuddly Koalas of Featherdale Wildlife Park are just some of the things to do. 
Feast on Sushi Donuts (yes you heard that right) and freshly caught seafood at the Sydney Fish Market and award winning ice cream at Cow and the Moon are just some other things to add to the list. 
10. Melbourne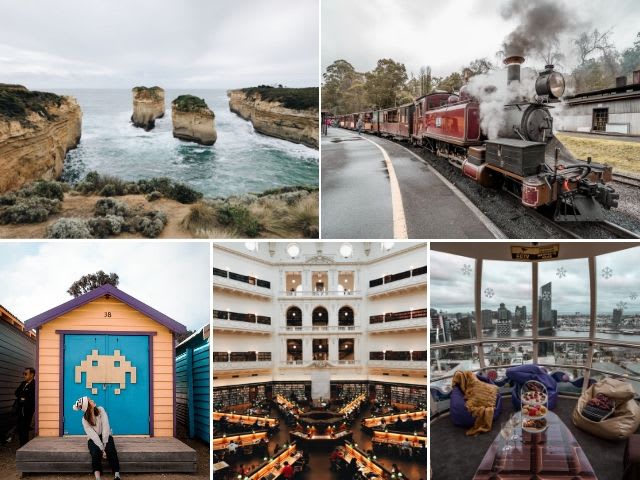 The cafe capital of Melbourne has plenty to see and discover! Apart from laneways with charming graffiti street art, the colourful bath houses of Brighton Beach and the old school steam train the Puffing Billy, there's a lot of things to do outside of the city. These are our top picks for day trips out of Melbourne!
Here's some places to fill your bellies: