If you are planning a trip to Hong Kong with your kids, then a visit to the famous Hong Kong Disneyland should be on top of your bucket-list. Staying at the animated Disneyland hotels, eating scrumptious Disney dim sum or dressing up at the Bibbidi Bobbidi boutique; there are plenty of things-to-do at this amazing amusement park.
To have the best Disneyland experience at the park, a planning guide will help you know everything that you need to prepare for your trip: park tickets, transportation, dining, attractions and much more!
Overview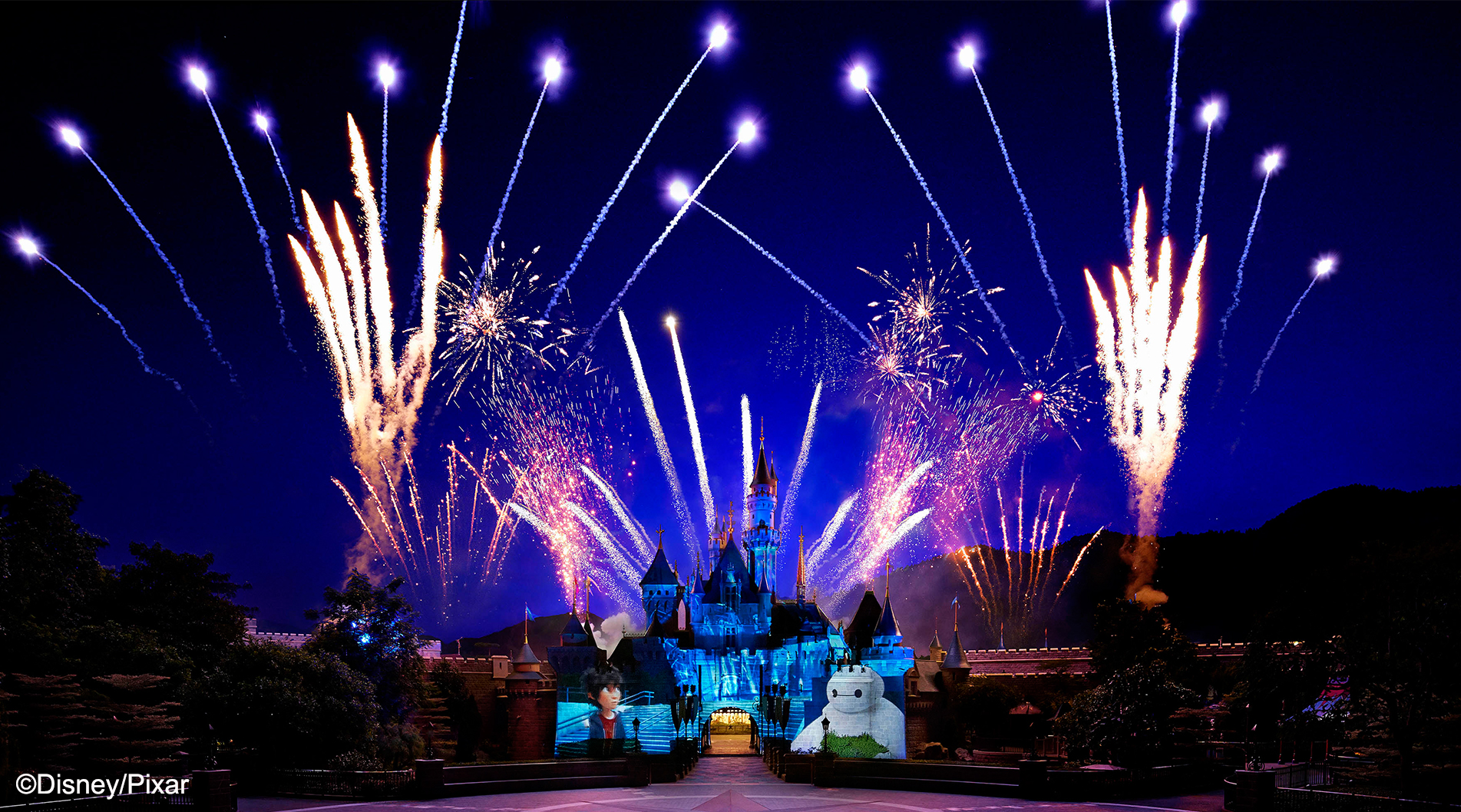 To give you a little bit of background, the park is 27.5 hectares and first opened its door in 2005. Considered to be one of two major theme parks in Hong Kong (the other being Ocean Park), the park offers families a fully packed day of Disney fun with seven themed parks centred around well-loved Disney movies: Main Street U.S.A., Fantasyland, Adventureland, Tomorrowland, Grizzly Gulch, Mystic Point, and Toy Story Land.
How to get there
Located on Lantau Island, Hong Kong Disneyland is not very far from the airport and can be reached from the city within an hour.
By MTR: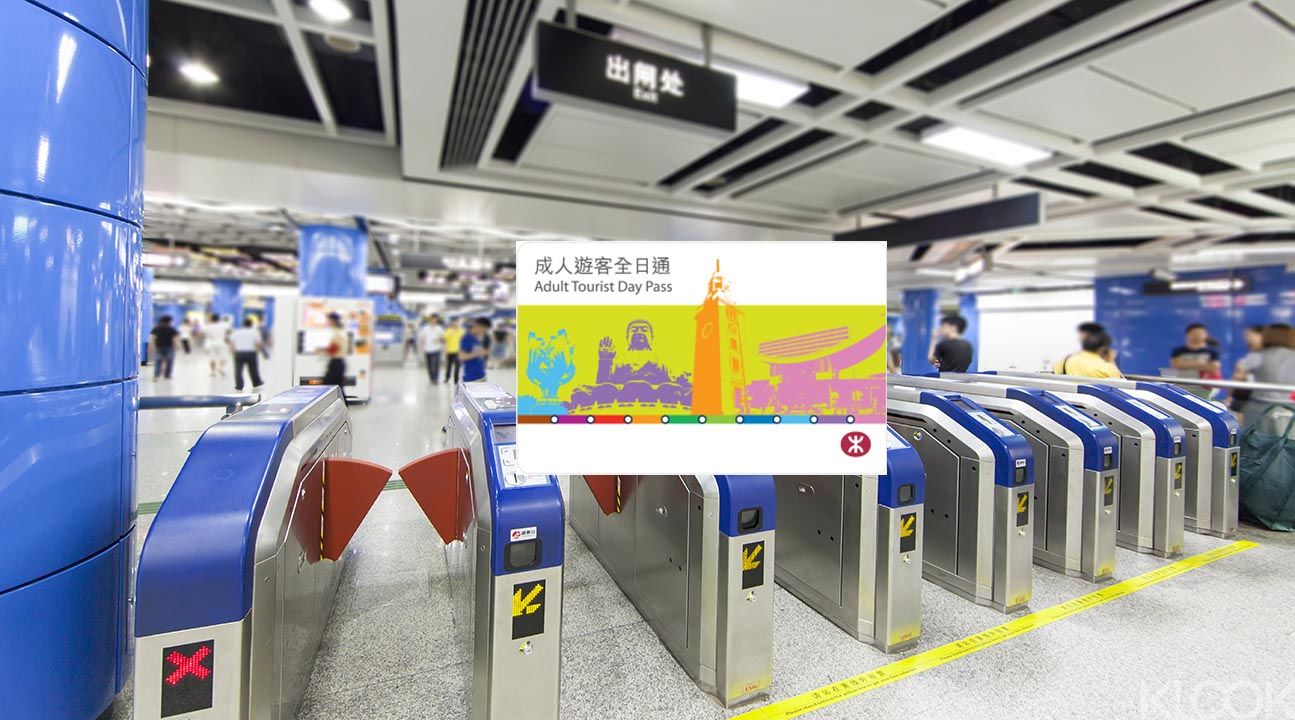 If you are looking to reach Hong Kong Disneyland via train, then you must consider utilising the Mass Transit Railway (MTR) by boarding The Disneyland Resort Line runs from Sunny Bay Station to Hong Kong Disneyland Resort multiple times per day, every few minutes.
Journey time: 30 minutes
First train: 06:15
Last train: 00:45
Fare:
Adult HK$6.7/HK$7.5 (Rs. 60-70 approx.)
Child HK$3.4/HK$3.5 (Rs. 30-35 approx.)
Senior HK$3/HK$3.5 (Rs. 18-35 approx.)
By Public Bus
If you prefer the bus instead, take Routes R33 and R42 that operate during morning peak hours till the night, between Hong Kong Disneyland Resort and Downtown Hong Kong.
Another option is to take any A or E bus route to Lantau Link Toll Plaza where you can interchange with Route R8 which runs regularly throughout the day to Hong Kong Disneyland
Operating hours: 6:00am–12:05 am, every 15-25 minutes
Fare: HK$7 (Rs. 65) to Link Toll Plaza; HK$3 (Rs. 28) from Inspiration Lake to Disneyland Resort Public Transport Interchange (PTI)
By Taxi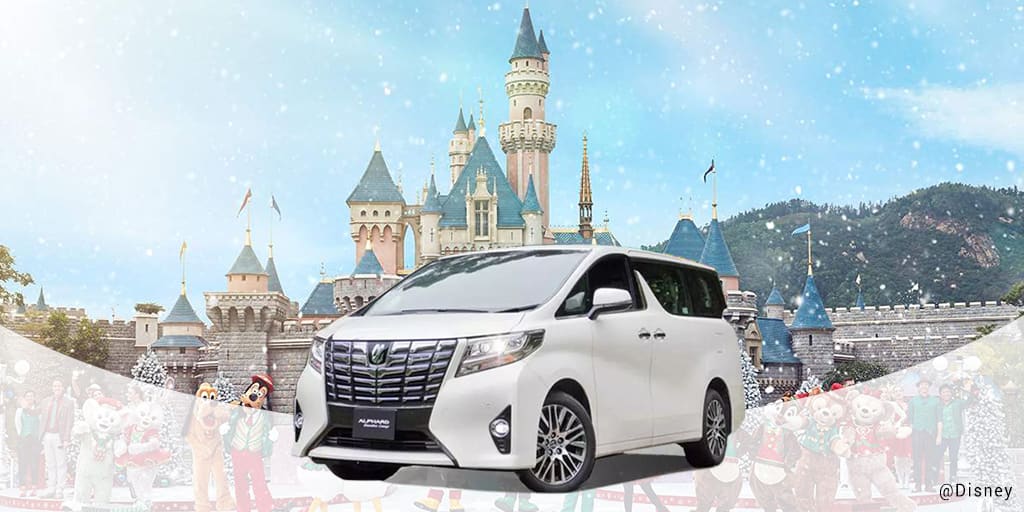 Fare rates to Hong Kong Disneyland may vary with distance and taxi type. You can easily get a convenient cab ride that will take you right at the doorstep of Hong Kong Disneyland with ease.
Operating hours
The opening hours for Hong Kong Disneyland varies day to day, usually, around 10:30 am – 9:00 pm. Be sure to check the hours and park schedule for most updated information.
Best times to visit
Hong Kong is a year round destination, however March to April and October to November are the best times to visit. The months are pleasant with perfect amount of sunshine and moderate temperatures, making it an ideal time to visit the Island. Being one of the largest theme parks in the country, the amusement park is always swarmed with locals and tourists alike. However, as with most theme parks around the world, the golden rule is to not visit a theme park on a weekend, because it just gets overcrowded.
Speaking of crowds, the park gets most packed during Chinese New Year, what is considered the major public holiday of the year. Christmas and Halloween are major events too, but they're less crowded as compared to CNY!
Getting the tickets
You can get tickets at the counters, which may take up 30 minutes of your time due to waiting times and long queues.
The best option would be to purchase your tickets online! You can get great deals on tickets from Hong Kong Disneyland website or third party authorised sellers / online vendors that sell these tickets.
You can instead book your tickets from Klook, where apart from an exclusive discount, you'll enjoy instant confirmation as well, meaning you get to skip the queues in what could probably be the most hassle-free booking ever! What's more, the tickets sold on Klook are open-dated. So simply choose between a 1 or 2 day ticket and you're all set for a Disneyland adventure!
Different zones and rides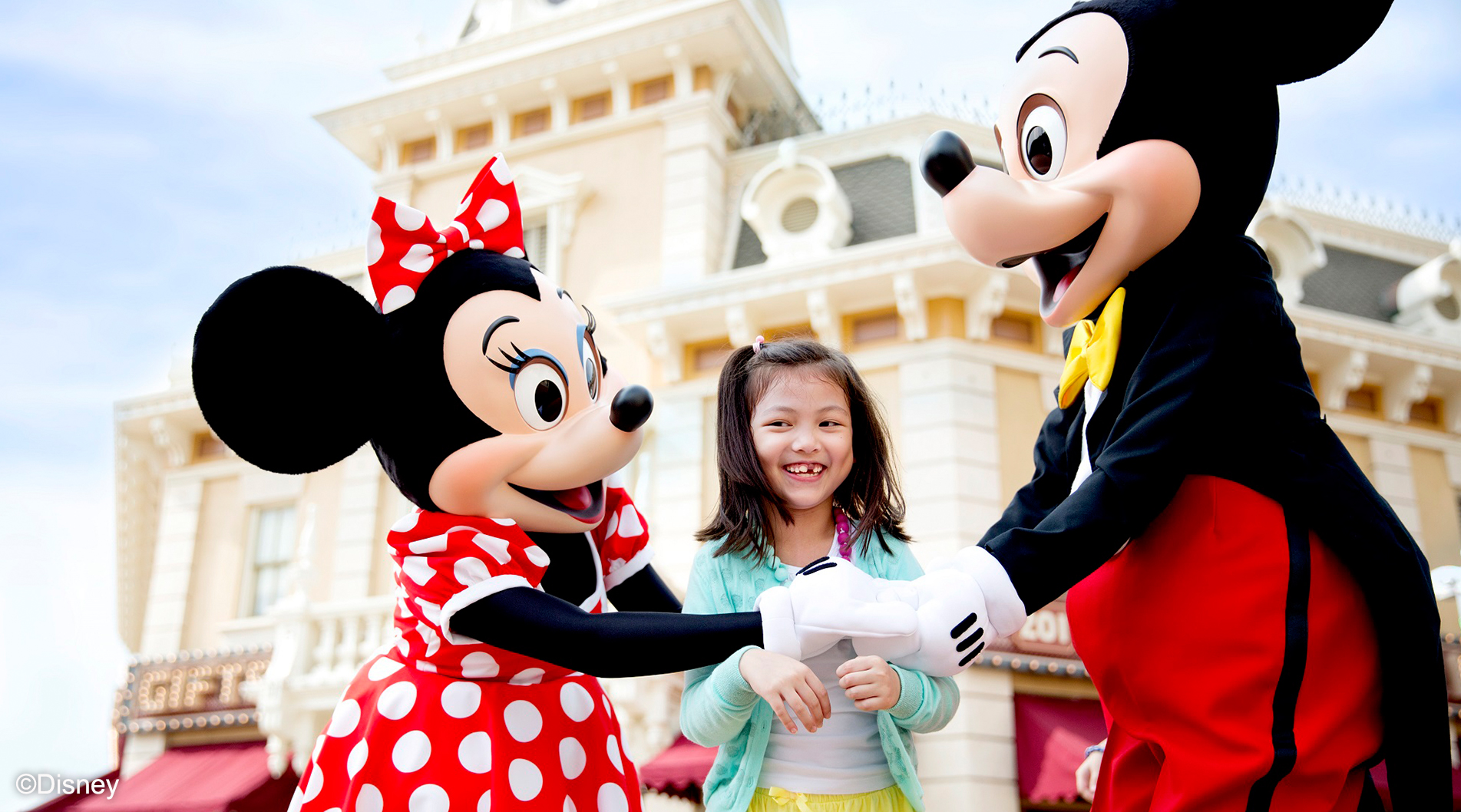 Hong Kong Disneyland has a few stunning exclusive attractions and a host of 'zones' that will entice any Disney die-hard fan. Much of it caters to young crowd and vary from zones. Leave all your worries behind, as you visit the Mickey Mouse in Fantasyland or Donald Duck in Adventureland.
Visit the many attractions of other themed zones; Main Street U.S.A, Tomorrowland, Grizzly Gulch, Mystic Point and Toy Story Land, that are unique in its own way and enjoy the multitudes of this Disney park.
Shows and parade timings
Hong Kong Disneyland showcases several impressive shows and parades with your favorite stories and characters, throughout the day. The two most interactive parades are Flights of Fantasy Parade and "Disney Paint the Night" Nighttime Spectacular. They happen daily and normally starts at 3:00 pm and 7:45 pm respectively, near the Storybook Theatre in Fantasyland.
While you are there, do not miss the re-enactment of the all-time classic – The Lion King show. A 30-minute performance, this festival show aims to keep the audience engaged with great songs and acrobatic dances. Showtimes are at 12:00pm, 2:00pm, 4:30pm and 6:00pm in Adventureland.
So, be sure to catch your favourite Disney characters in different areas of the park throughout the day.
Dining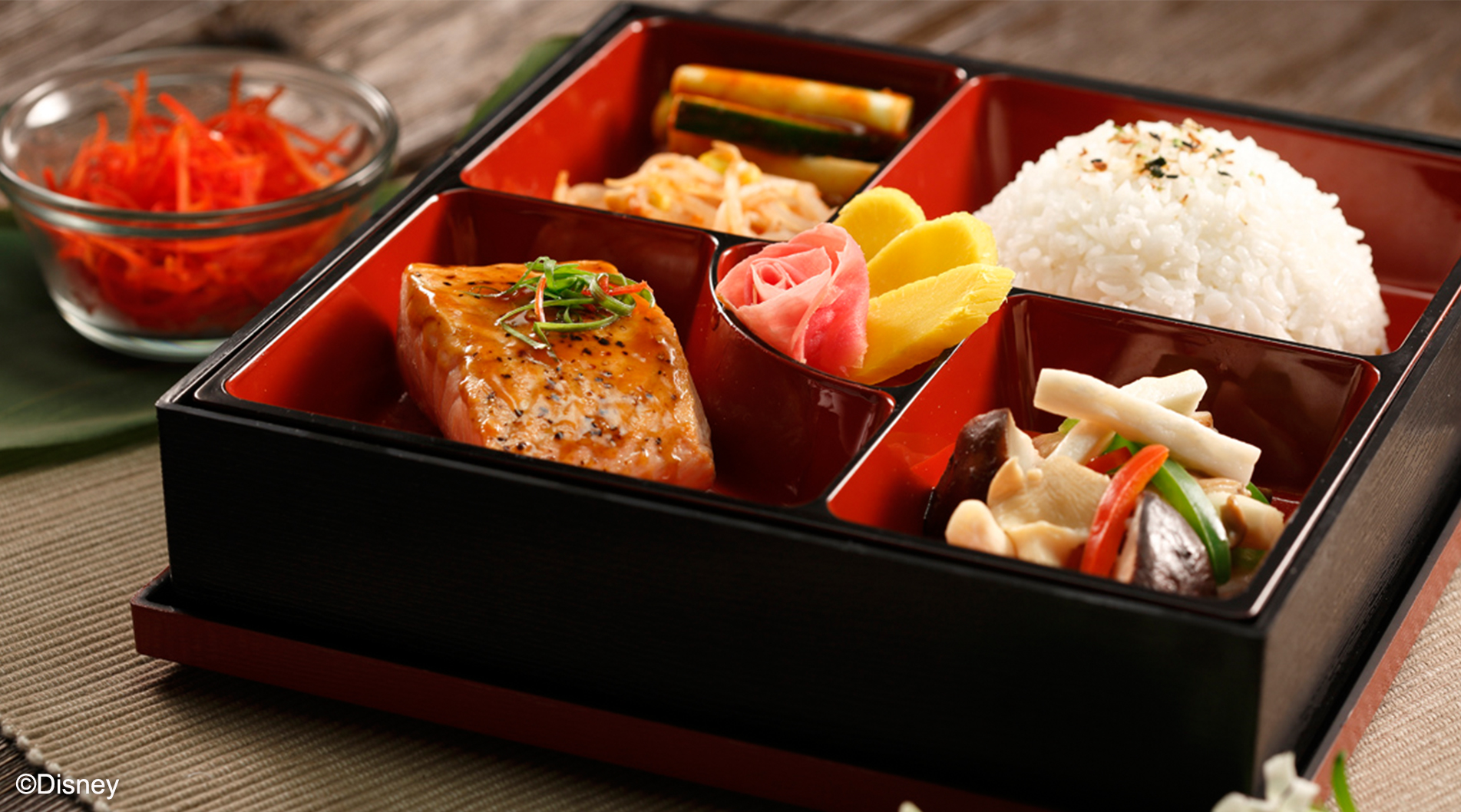 Hong Kong Disneyland is packed with numerous variety of restaurants offering a great combination of international cuisines including vegetarian and halal choices. Food prices aren't cheap, so to help you out, Klook offers the Disneyland Meal Coupon for the best value dining during your trip to Disneyland!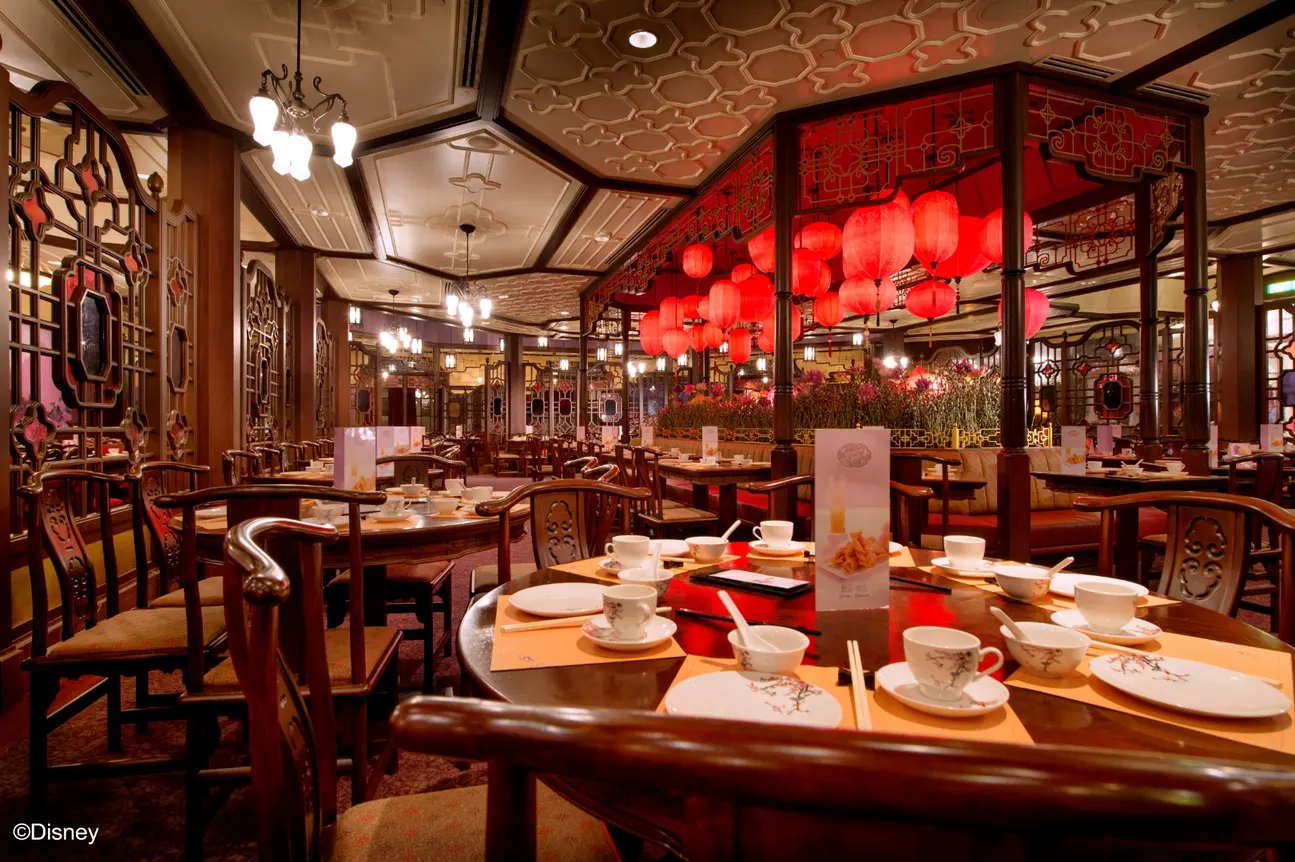 The meal coupon is applicable for River View Cafe, Royal Banquet Hall, Explorer's Club Restaurant, Clopin's Festival of Foods, Tahitian Terrace and Starliner Diner. Simply present your voucher and you're good to go! You can also dine at Plaza Inn which offers world-class Cantonese cuisine and the entire set of meal is certain to quench your hunger.
There you have it! We hope this guide will help you plan your journey to the world's most popular and esteemed theme park. Don't forget to use the promo details mentioned in the image below to avail additional discount during your Hong Kong Disneyland adventure!