Navigate the streets of Phuket hassle-free
Phuket – the Pearl of the Andaman. Known for its white sand beaches and inviting clear turquoise waters, this island in Thailand is a much sought after beach holiday destination for people all around the globe.
However, as with most beach holidays, getting around can be quite a nightmare. The last thing you want is to be stranded with your bags and no way to get to your hotel. Lucky for you, we've pulled together this quick guide to make your next Phuket holiday an absolute breeze!
Getting around Phuket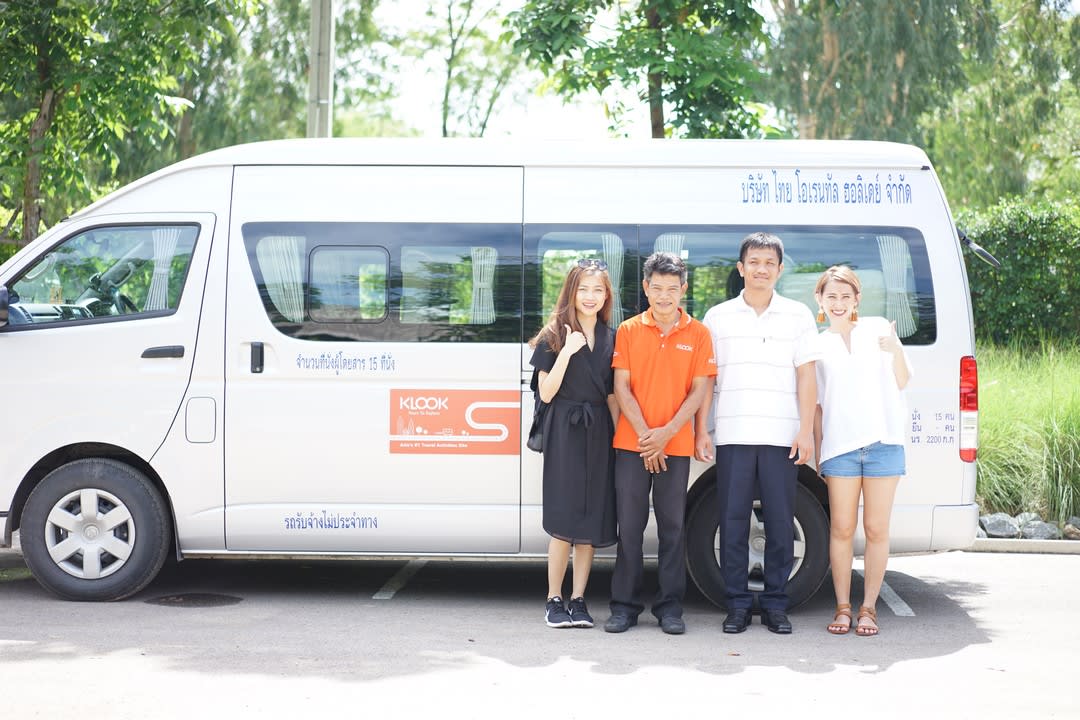 If you don't want to go through the hassle of navigating the streets of Phuket yourself, why not opt for a private car charter? You will obviously have the option of choosing to ride in tuk tuks, busses or local taxis, but none will provide the kind of flexibility as mentioned in the graphic above.
Furthermore, a private car charter might be more cost efficient especially if you plan to visit many destinations in a day. You can choose from a van (up to 10 people) or a car (up to 3 people) for INR 2,212* and INR 2,794* respectively for a full day's service. Multiple taxi fares can contribute to a hefty transport fee at the end of the day, and of course nothing beats the convenience of having your own vehicle and a peace of mind!
*prices are subject international inflation rate
Klook your private car charter and the driver will pick you up straight from the hotel and drop you off right at your selected destination throughout the day. If you prefer an even more local experience, you can opt for an English-speaking guide for an additional fee. After all, no one knows Phuket better than the locals right?
The car charter is inclusive of the following at no additional cost:
10 hours service anywhere on Phuket island

Experienced driver

Air conditioned vehicle

Fuel costs

Car seat on request

Insurance
Klook me a custom tour around Phuket!
What you can explore with Phuket car charter
Now that you've gotten your transport options settled, Phuket is yours to explore! Here are some local highlights to add to your holiday itinerary.
1. Snorkel in the clear blue Phi Phi Islands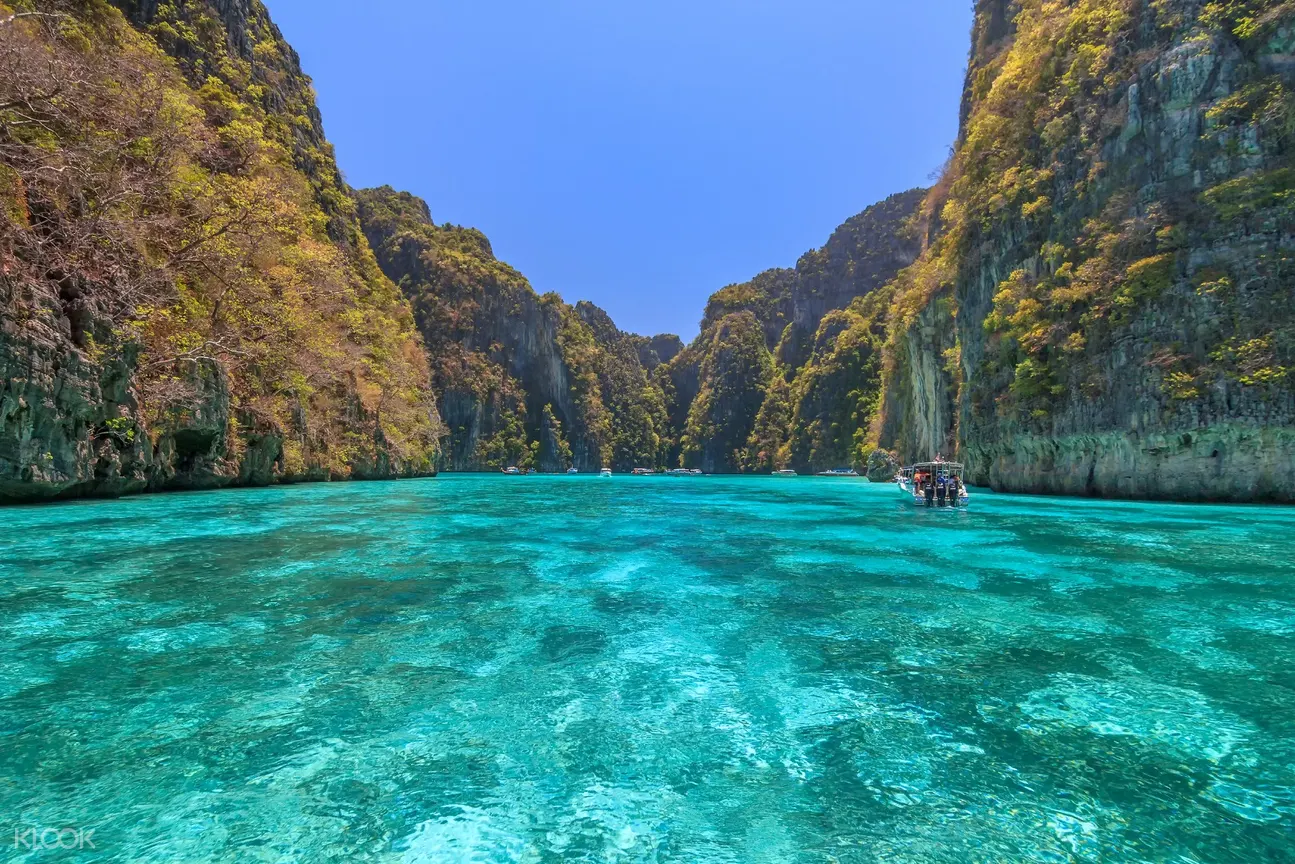 With palm trees swaying in the back and pristine turquoise waters, it's no wonder these idyllic islands are listed as the must-visit spots in Phuket! What better way to explore the islands than via snorkelling in the clear blue waters?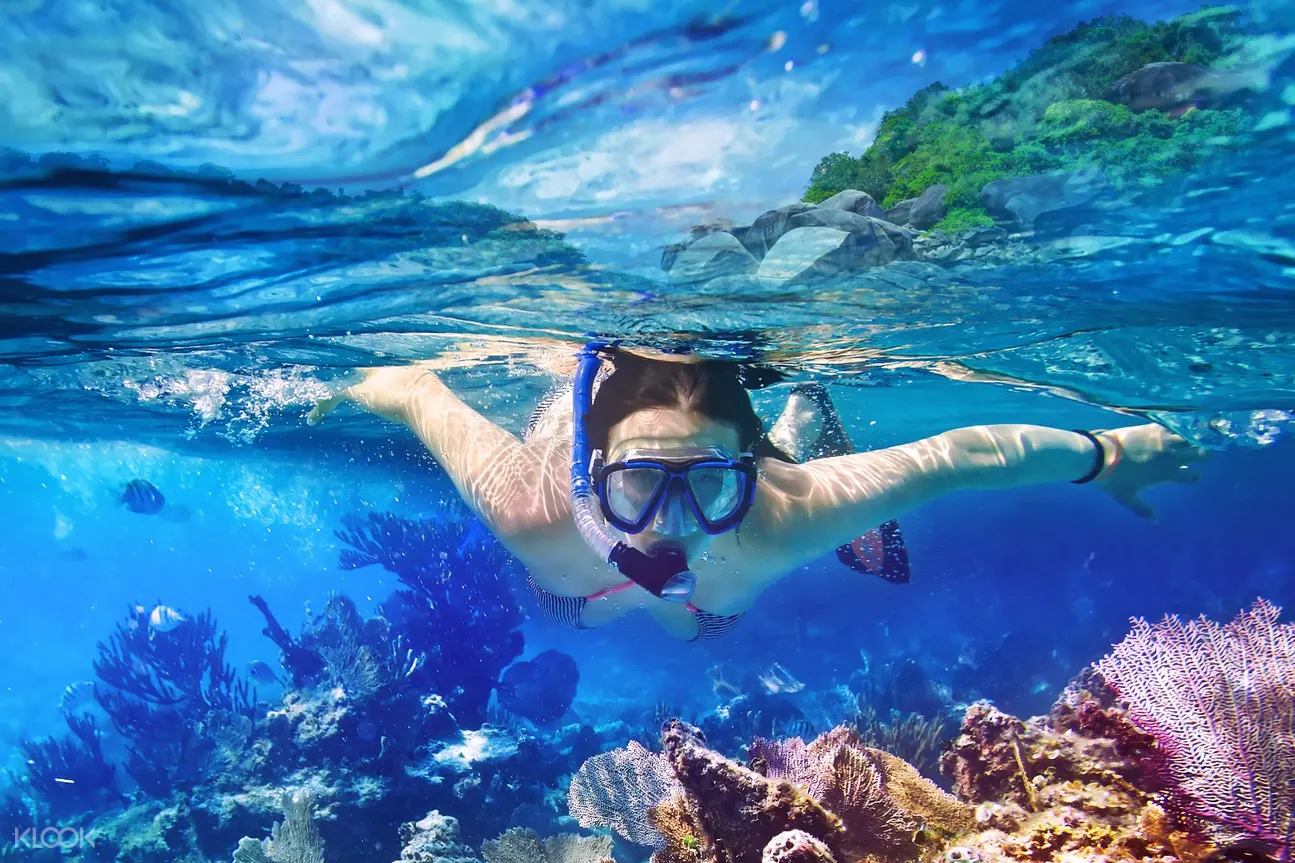 Discover the colorful marine life and coral reefs before heading for lunch along the beach! You'll also get to see fascinating rock formations as well as the famous Viking Cave where most of the bird's nest soup comes from! If you take cool photographs for your instagram profile, do make sure you klook your sim cards from Phuket airport after booking it app. This way you will stay connected on the go.
Phi Phi Island Tour
Time: Daily 7.30am-5.00pm
Klook Cost: INR 1,515 onwards
Klook yourself to Phi Phi Islands and get a complimentary round-trip transfer from your hotel! You'll be thanking us for that after a long day of fun in the sun! Also have the flexibility to choose the kind of boat and possible routes. If you're travelling with a large family or looking to avoid sea sickness, we highly recommend you to book the premium catamaran. With this option, you can both achieve both speed and stability by covering most islands in Phuket.
2. Interact with playful Dolphins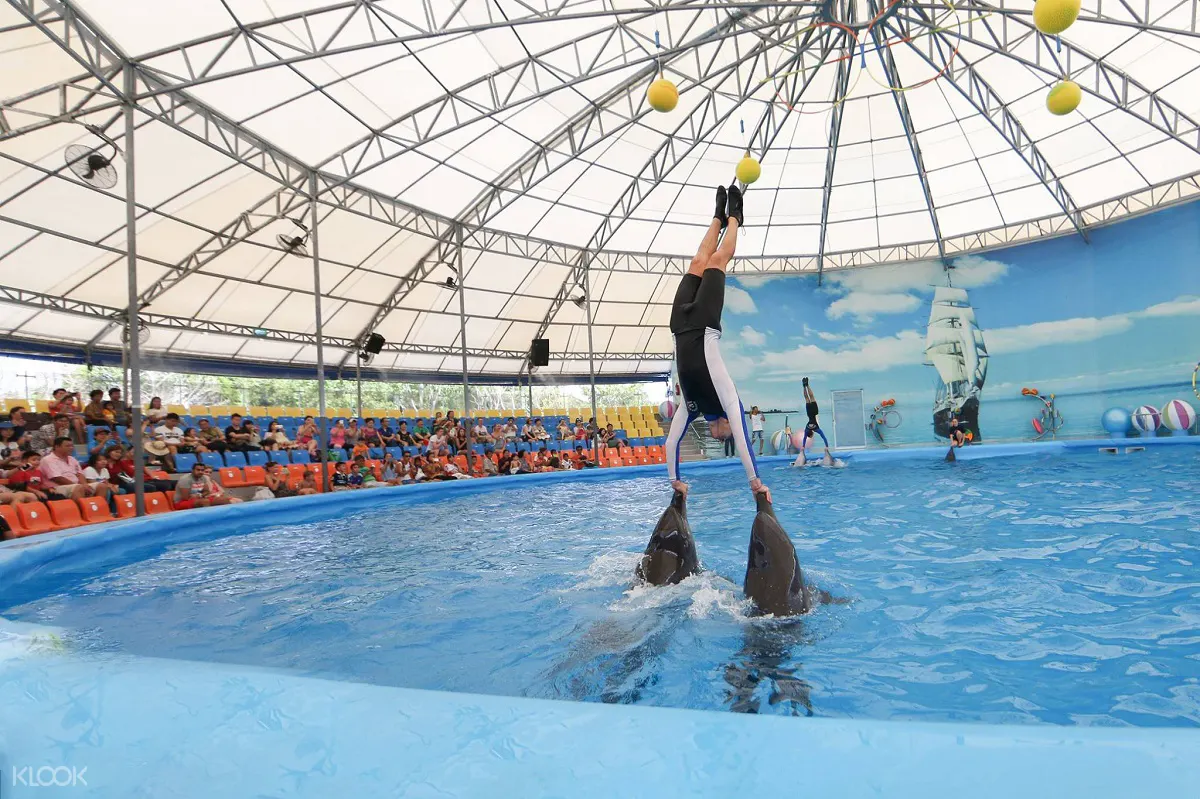 If you ever dreamt of watching dolphins doing mind-blowing tricks and performing for a crowd, then watching the dolphin show in Phuket is the perfect experience for you. The show runs for 45 minutes where you can, watch, play, and even interact with dolphins who are trained to entertain you.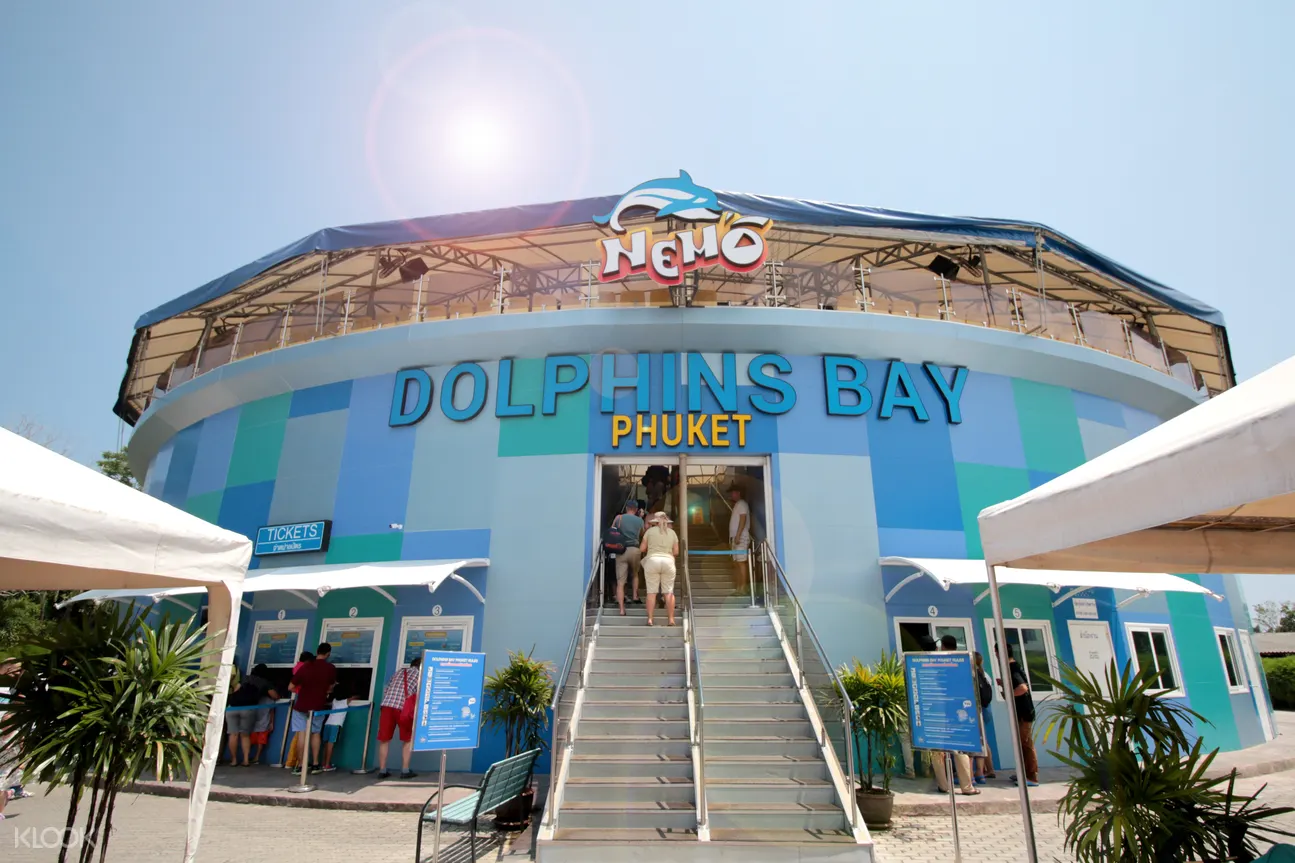 If you book this activity with Klook you also have a unique opportunity to choose a package where you can just opt to take photographs (in a group of 4) with the dolphins incase you don't wish to watch the entire show.
The Dolphin Show
Time: Daily 7.30am-5.00pm
Klook Cost: INR 1,515 onwards
3. Witness talented performers showcase Thailand's culture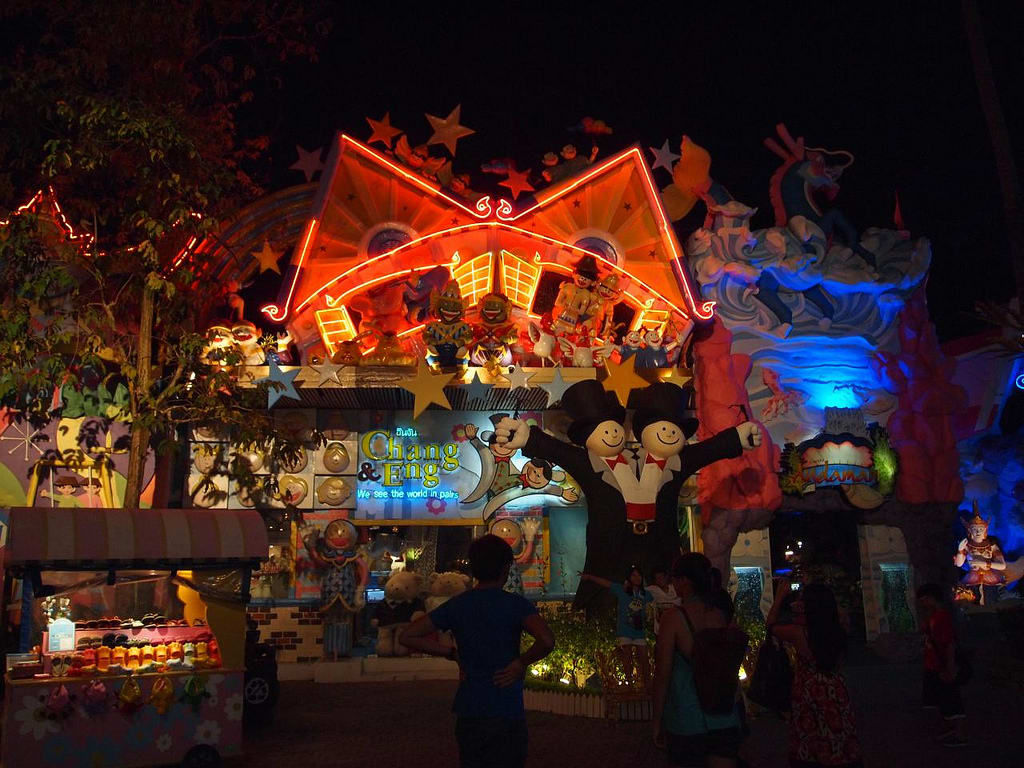 If dolphins weren't enough, you can see talented humans display a performance that will not only entertain you but also tell you a thing or two about Thailand and its unique cultural heritage at Phuket Fantasea.
The 45 minute show not only showcases the charm and beauty of Thailand but also enriches ancient Thai traditions with the wonder of cutting edge technology and special effects. Apart from that, 140-acre themed complex also houses many stalls where you can indulge in playful games, shop for handcrafts and even find many restaurants offering a wide range of worldwide cuisine options.
All these things make Phuket Fantsea a perfect venue to spend at least an hour with family. If you book with Klook, you will also stand the chance to choose a package where you can opt for gold seats along with buffet meals also.
The Phuket Fantasea
Time: 9.00pm-10:00pm (Except on Thursday)
Klook Cost: Starting from INR 1,700 onwards
Klook me to The Phuket Fantasea!
4. Experience theatrical performances at Siam Niramit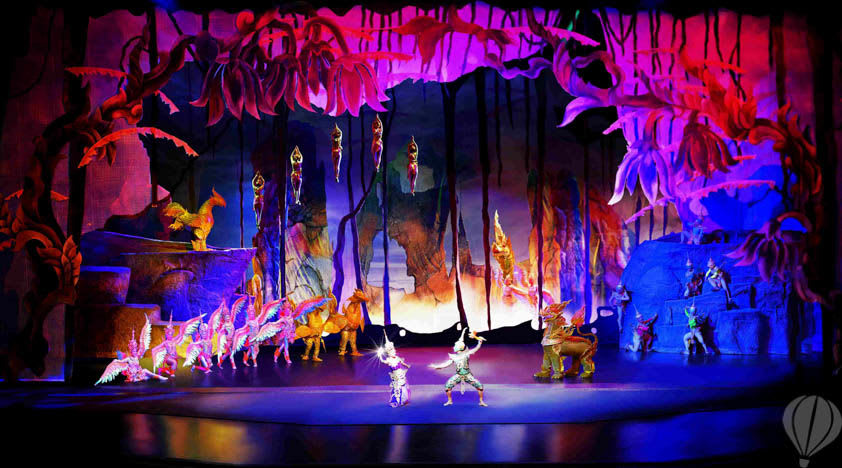 Similar to Phuket fantasea, Siam Niramit is yet another larger than life theatrical show that allows visitors to get up close and personal the actual Thai lifestyle from the bygone era. The show offers a series of incredible performances conducted by a tribe of energetic artists which include goats and elephants, dressed in grand costumes. And if you wish to take back a keepsake, you can always find one from the many souvenir shops in the complex.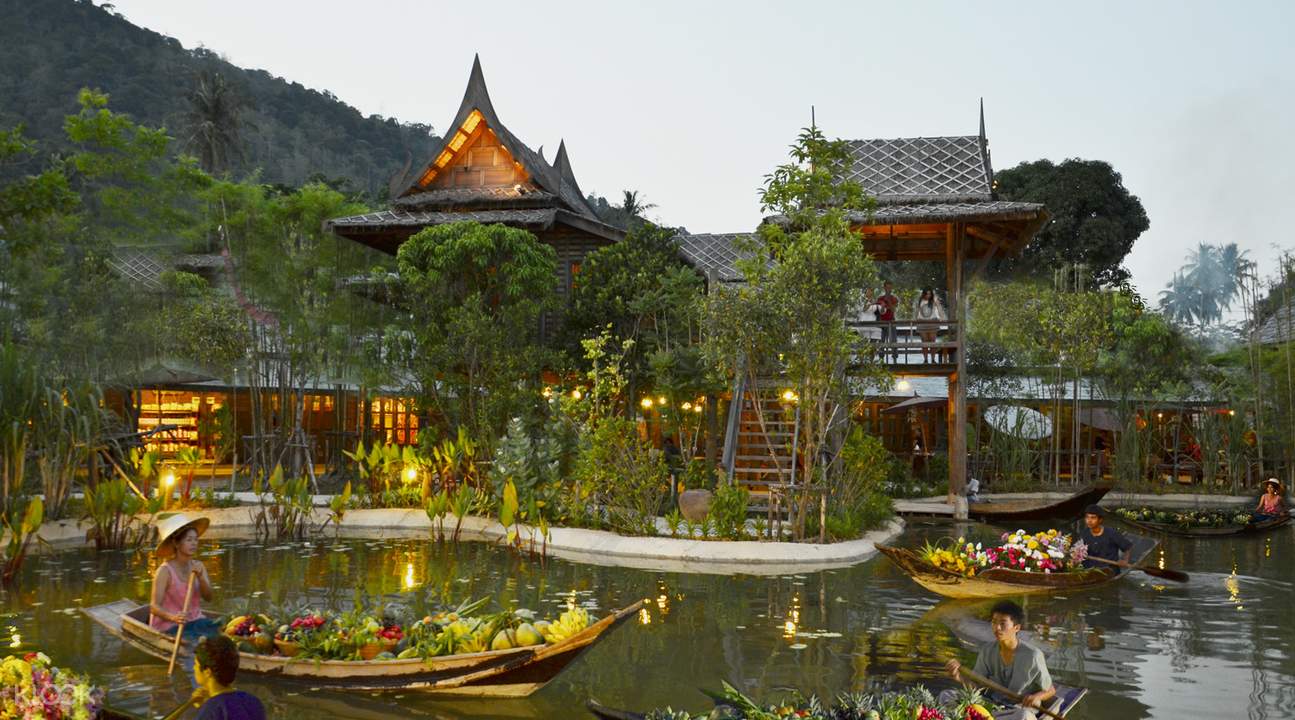 Klook your Siam Niramit tickets and save more on your Phuket trip, especially if you are looking to go for a package deal with a Thai and international buffet as official prices can get slightly expensive for you. If you're booking tickets for your entire family, do use the promo code <PHUKET310> to get INR 310 off for this activity with a minimum spend of INR6,250!
5. Toast to great views at a rooftop bar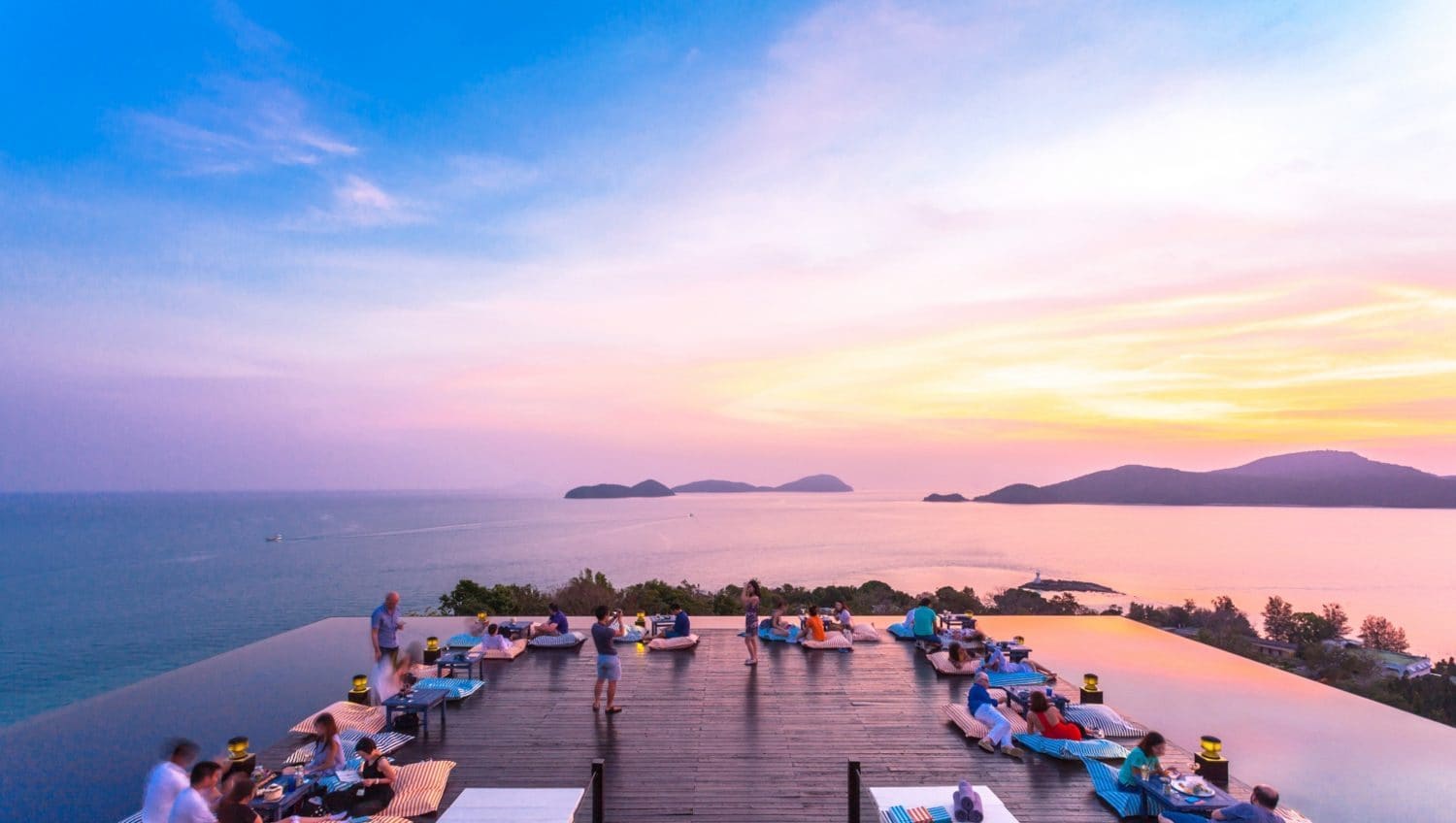 Who needs skyscrapers when you can have the same fantastic view from sun-kissed terraces! The sunset views from Patong's rooftop bars are particularly breathtaking so just kick back and enjoy the view while sipping on your favorite drinks and munching on some tapas!
Baba Nest at Sri Panwa Phuket offers one of the best views with its 360-degree open deck surrounded by an infinity-edge pool! Toast to the sparkling Andaman sea as you watch the sun set.
6. Go chasing waterfalls in Kathu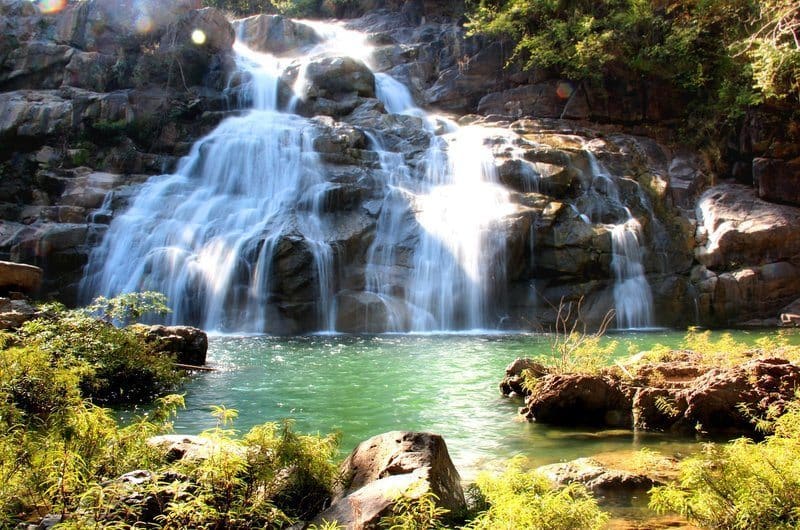 Phuket is home to many waterfalls worth trekking through jungles for! Escape from the salty beaches and take a dip in the cool fresh Kathu waterfalls. Expect a hard climb up to the top of the falls, but there are many drop pools along the way for you to take a break and cool off!
Those not up for the tough challenge of hiking to the Kathu waterfalls, try the Ton Sai waterfalls instead! Found inside the Khao Phra Thaeo National park you'll get to enjoy walking through lush greenery before cooling off in the fresh waters!
7. Be a beach bum at Banana Beach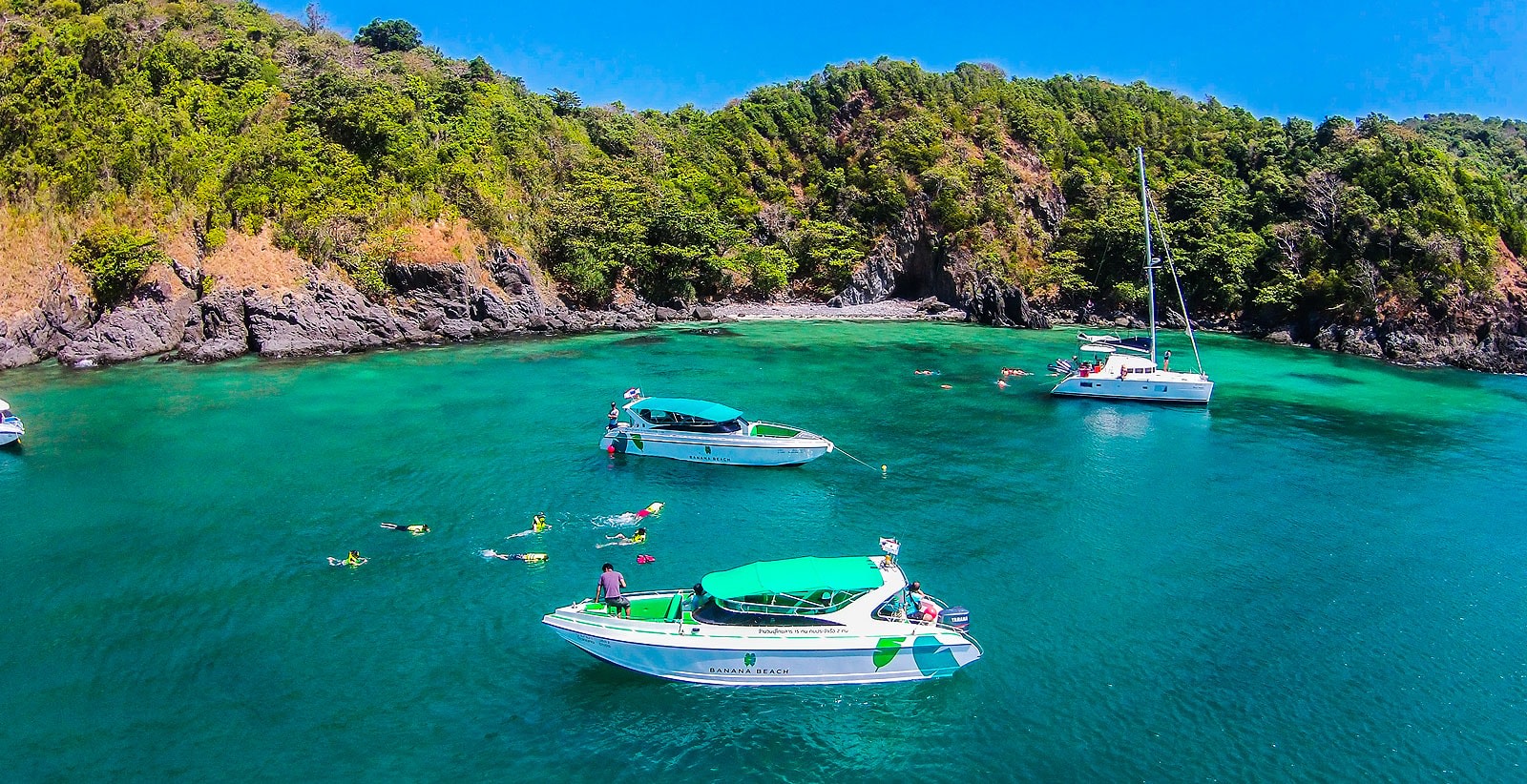 When you think of Phuket, you immediately picture beaches. We all know Patong beach is now crazily overpopulated and it may not be the cleanest or nicest beach. To escape the crowd, head to Banana Beach!
Banana Beach is surely one of Phuket's best kept secrets! With clear blue waters for swimming or snorkeling and a few masseuses waiting in the shade to give you a massage as you lay on the sand, it is definitely a tropical paradise.
8. Catch the sunset at Windmill Viewpoint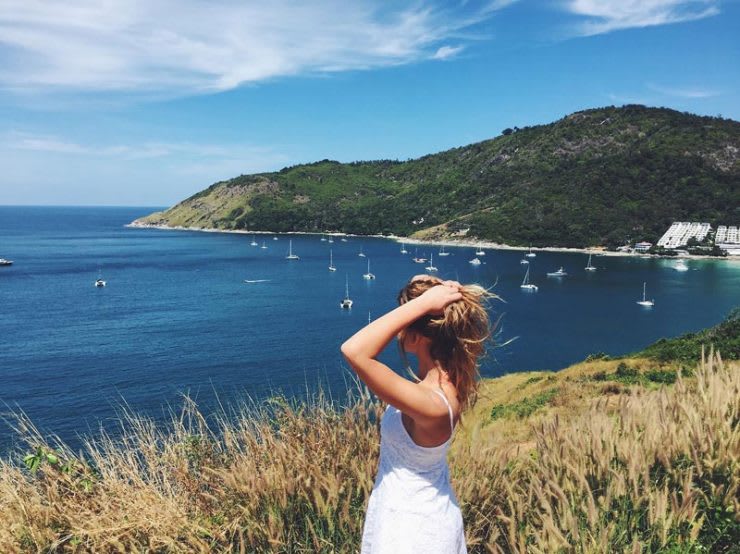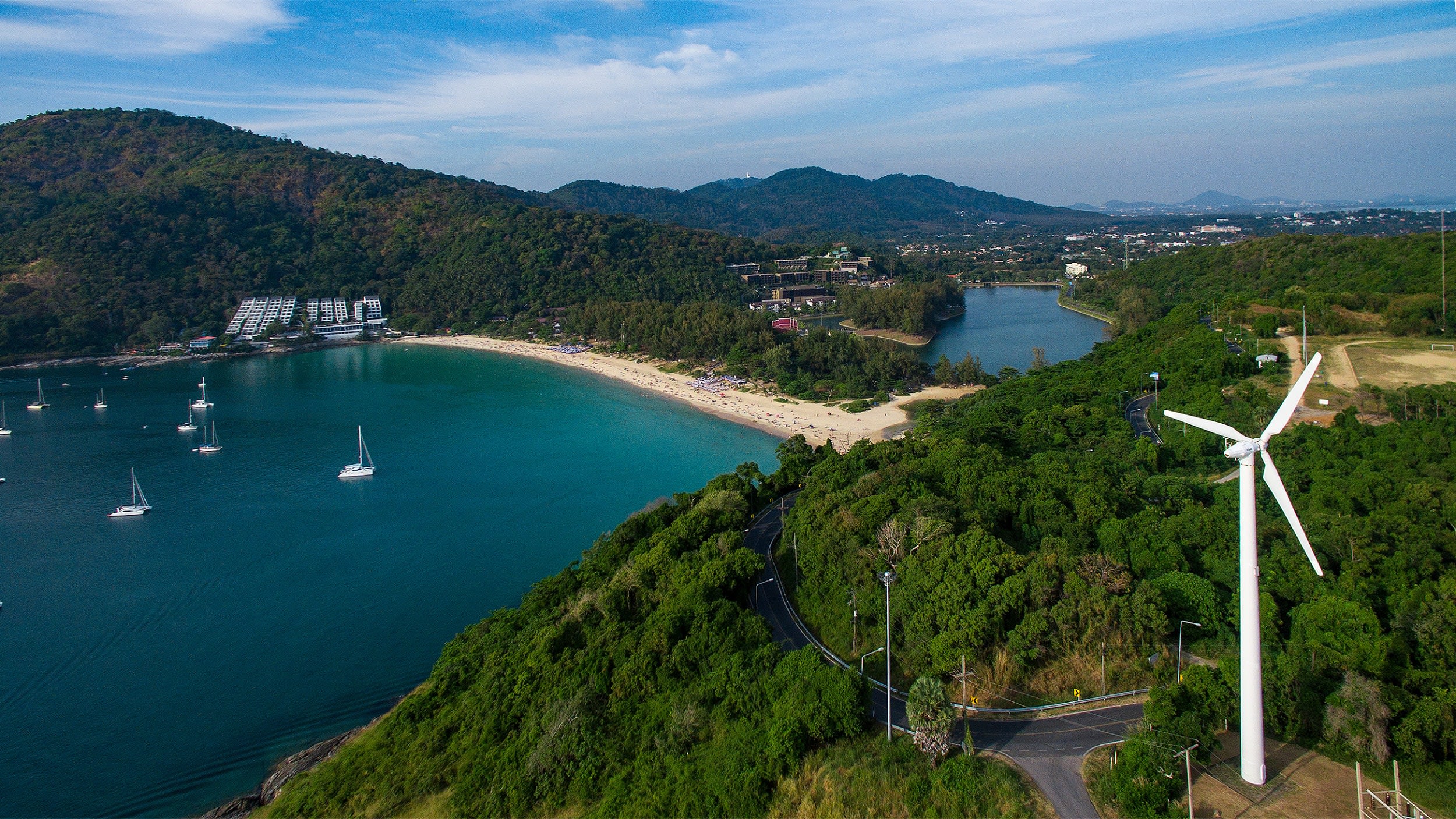 Relax and listen to the waves crash against the shore while waiting for the Sun to bid goodbye at Windmill viewpoint! Be sure to head up there before 5pm to get the perfect spot! This place is definitely the perfect backdrop for those instagram worthy shots #wanderlust.
Bathe with Elephants at Jungle Sanctuary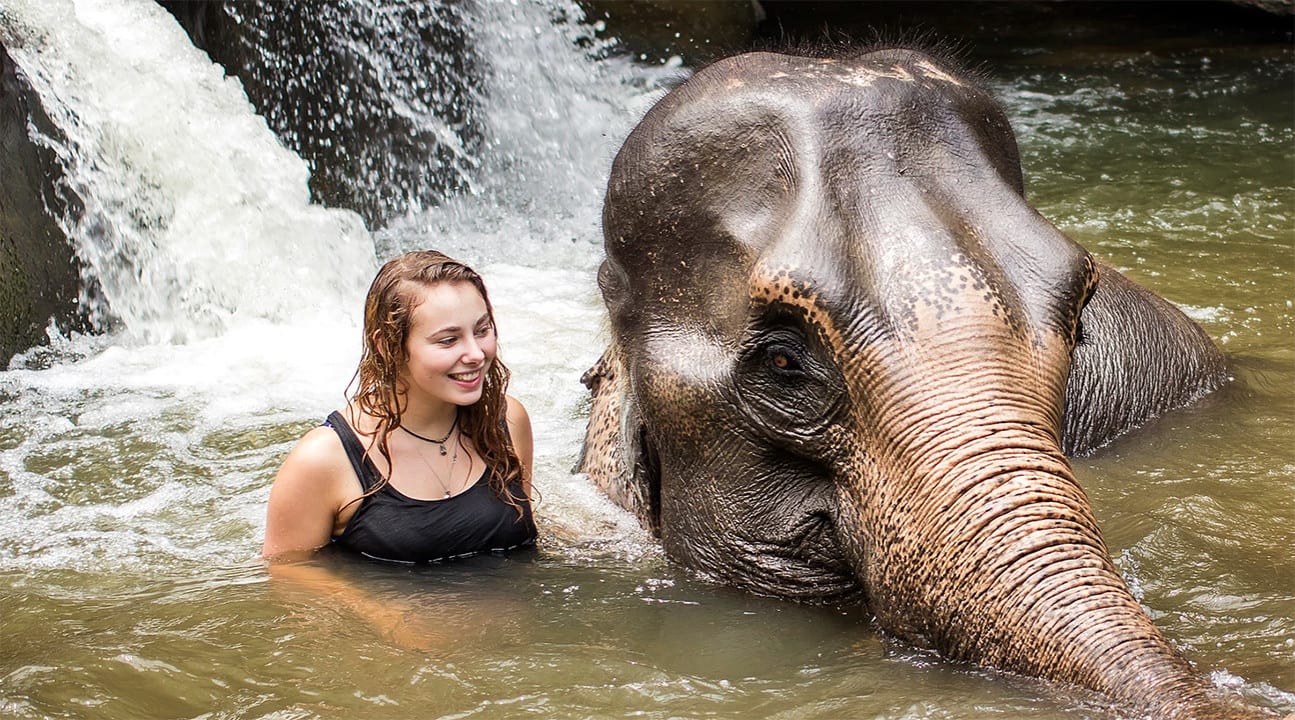 Torn between wanting to play with these gentle giants but don't want to support the massive proliferation of unethical animal businesses? Now you can have your cake and eat it too!
The Elephant Jungle Sanctuary is home to injured, old and sick show or logging elephants. Not only will you get to interact with these elephants in their natural environment, you'll be doing so ethically! Get ready for some good clean fun as you enjoy the mud spa or bathe and wash these giants!=
Elephant Jungle Sanctuary
Time: Daily 6.30am to 12pm or 11.30am to 5pm
Klook Cost: US$76 (฿2500)
Klook your Elephant jungle sanctuary experience and it comes with a complimentary 2-way hotel transfer! After all the hard work feeding and cleaning these giants, you'll definitely be wiped out so rest up and enjoy your ride back to the hotel!
Klook me a day with elephants!
10. Unwind after all that exploring at Let's Relax Spa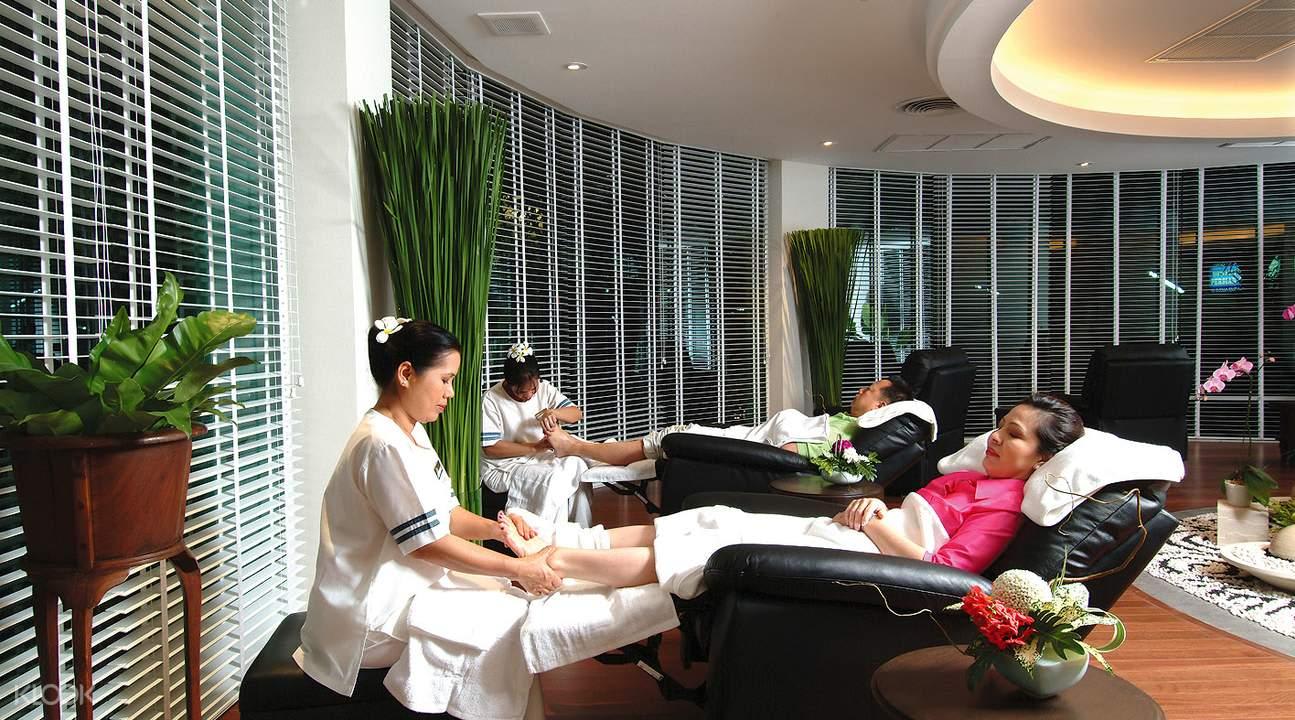 Treat yourself after a long day exploring the city with the ultimate pamper session at Let's Relax Spa! Being one of the most renowned best value spas in Phuket, enjoy that #luxlife without breaking the bank!
From body scrubs to massages, you'll definitely find something to soothe your tired muscles. With 3 different branches located near major hotels, you'll surely find one near you. Furthermore, you'll even get a complimentary mango sticky rice dessert after your treatment!
Klook yourself a trip to Let's Relax Spa and you'll just need to flash your mobile voucher and get ready to be pampered!
Ready for Phuket Road Trip?